How many tires have your burst in your life? Quite a few I guess! Old tires and the ones that are now useless to you mostly end up in the trash or you might have settled there somewhere in your garage to gather dust. And by now you must have realized that many old things can be tweaked a little and turned into new items. Including the old tires as well. Check out these DIY Tire Furniture Ideas You Can Actually Try.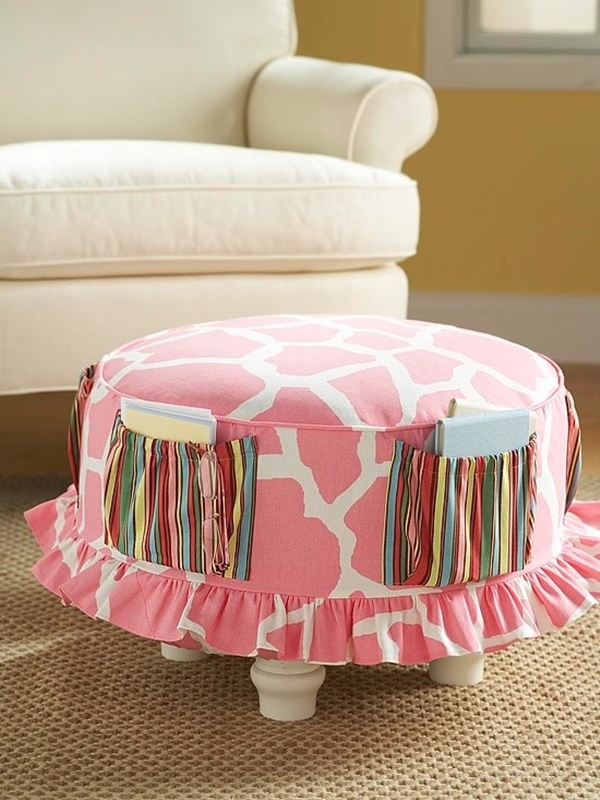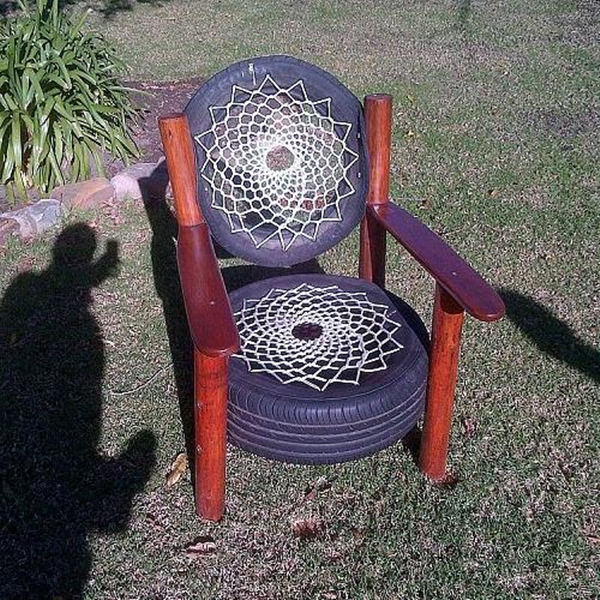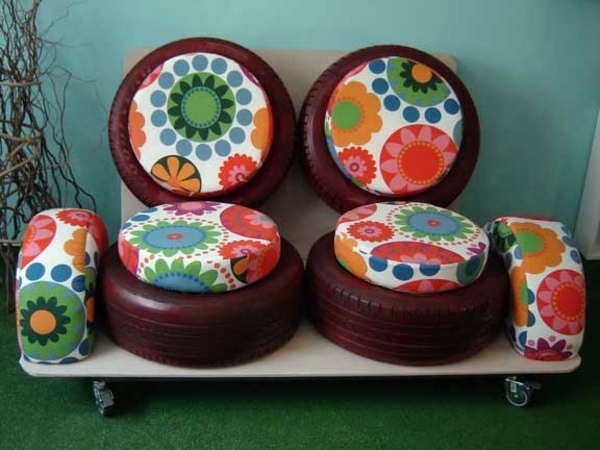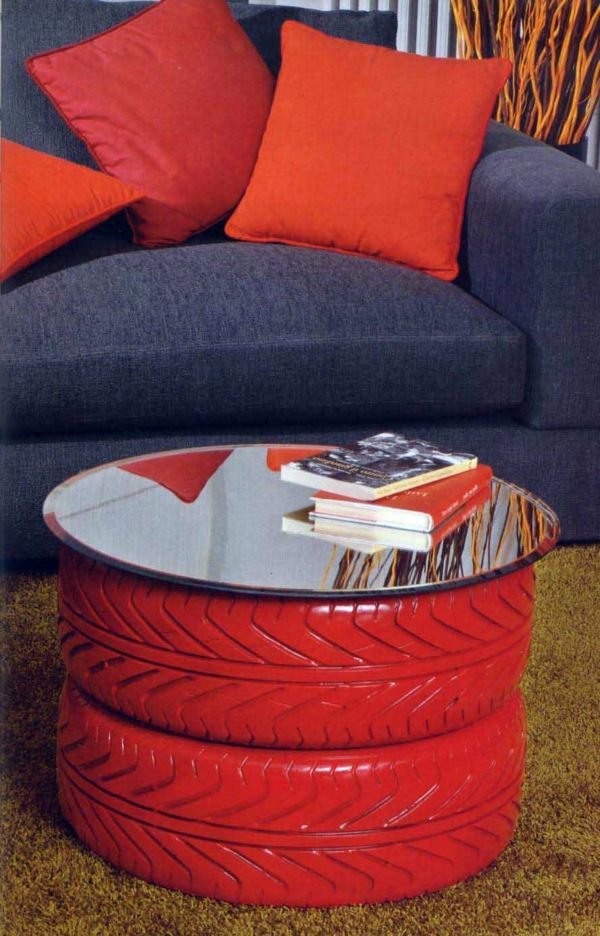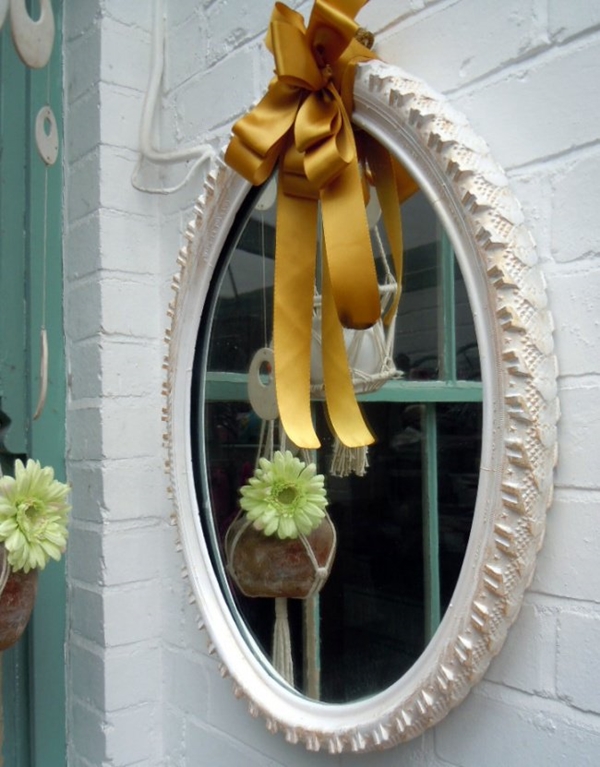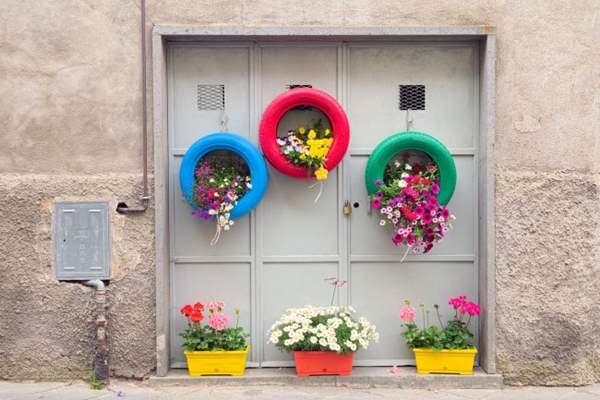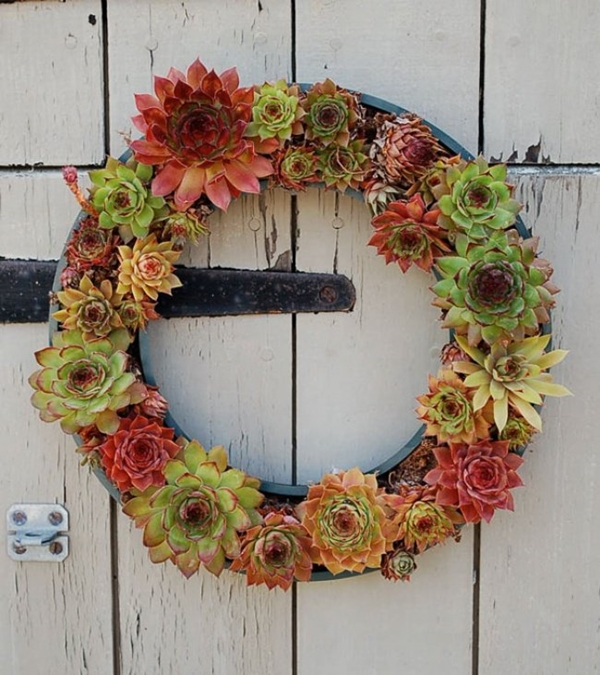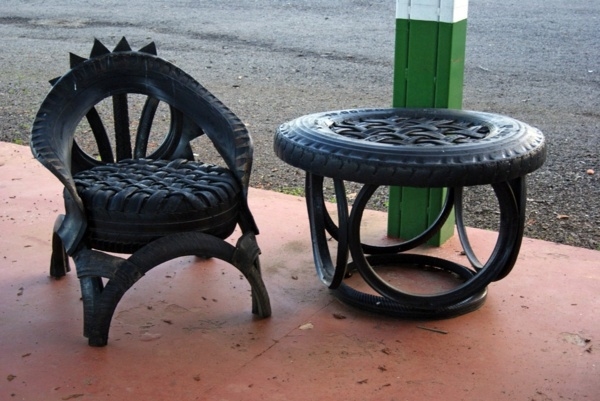 It is really important that we know the value of reusing things. Some of them might get recycled but some are burned and hence resulting to the added pollution. In such times, reusing the old things is really a great idea. Not to mention that you get some really cool stuff in the end while using your craft mind.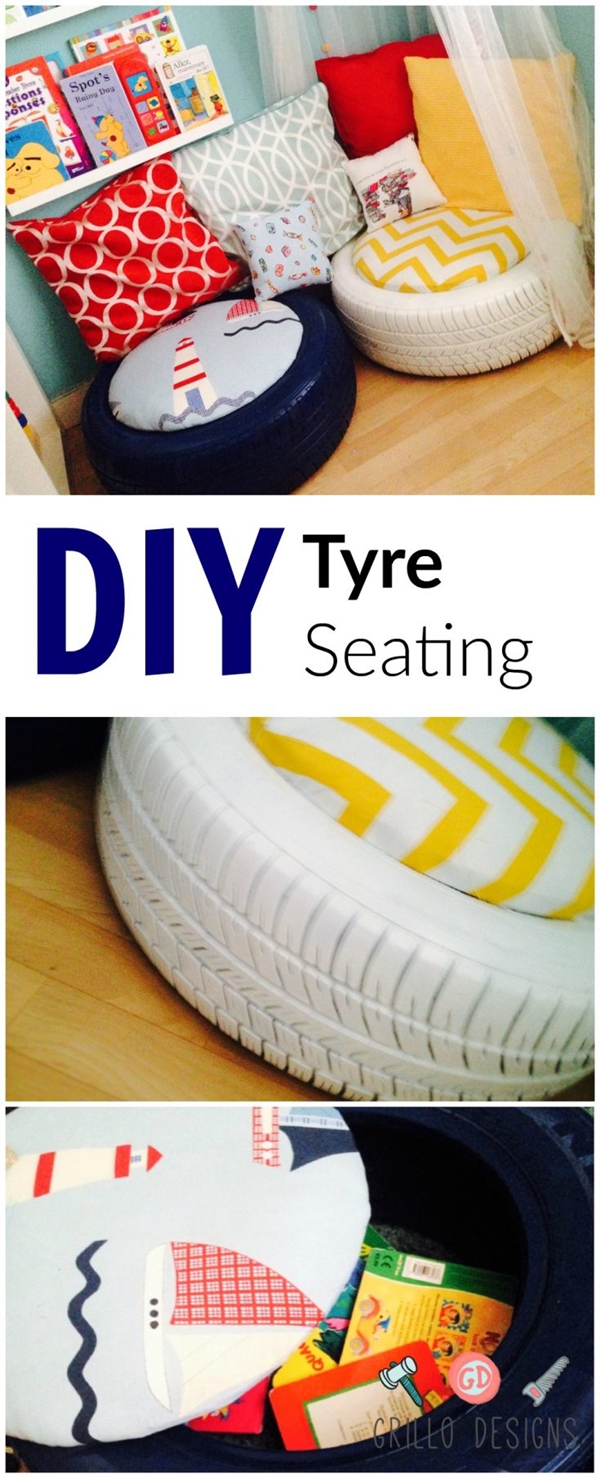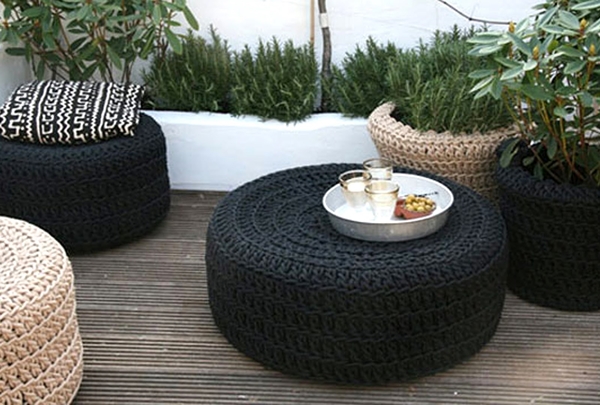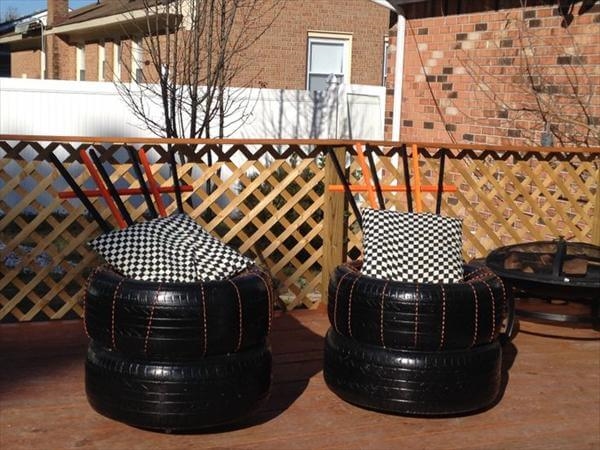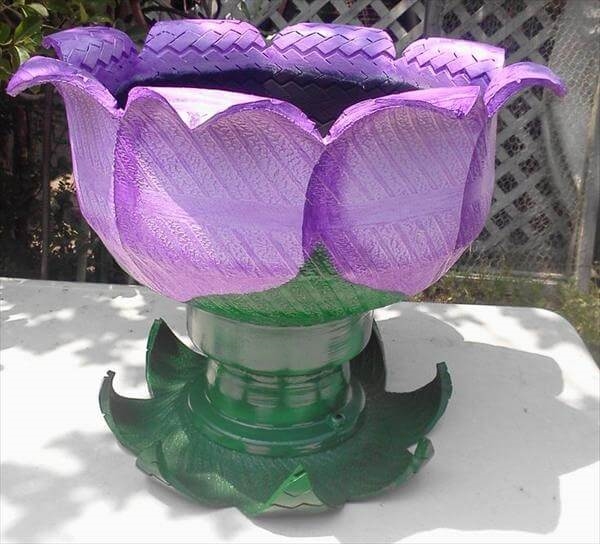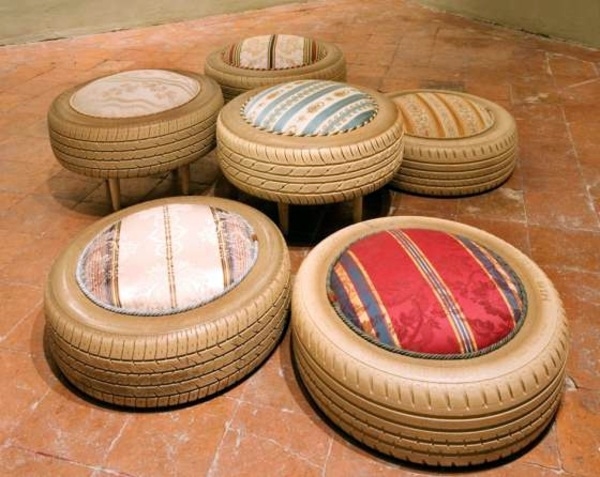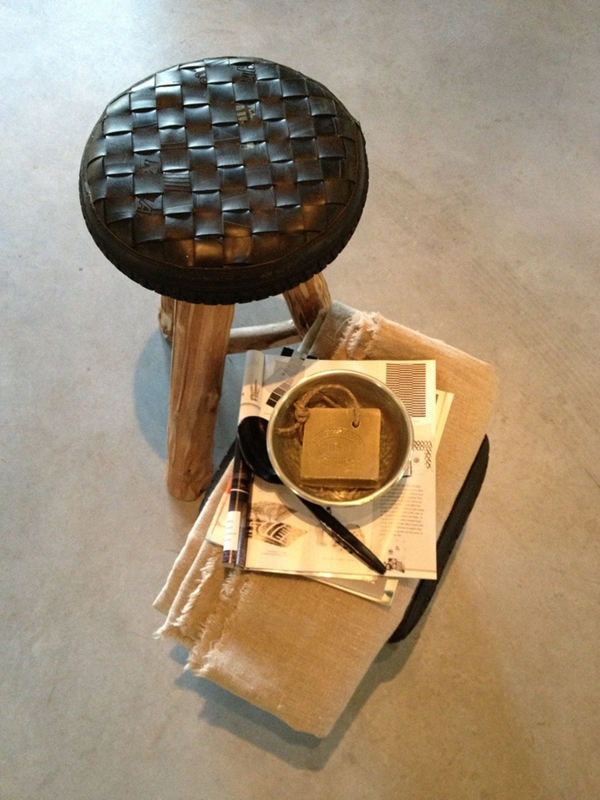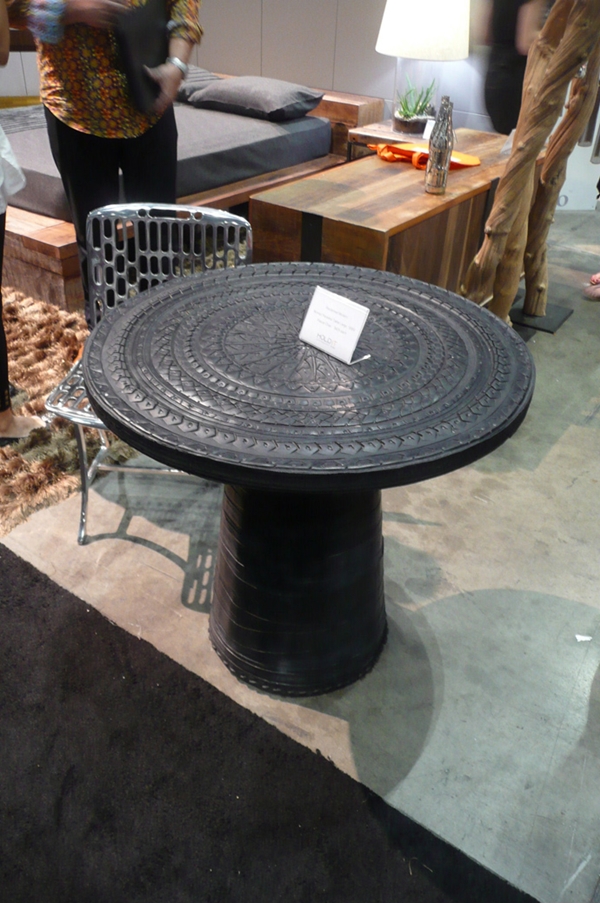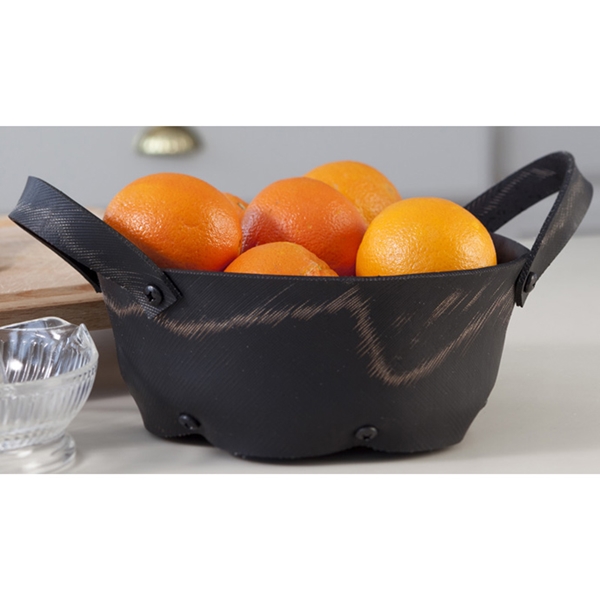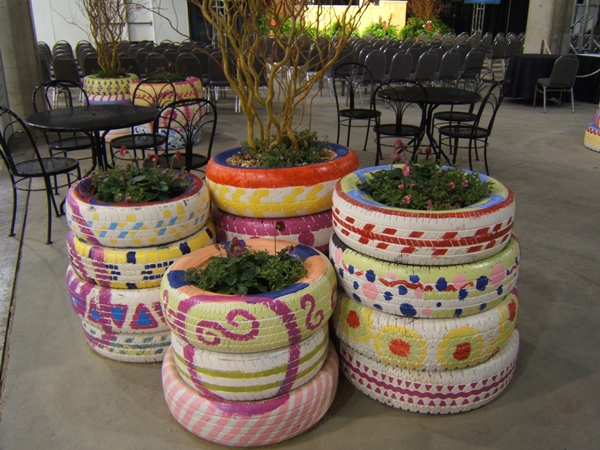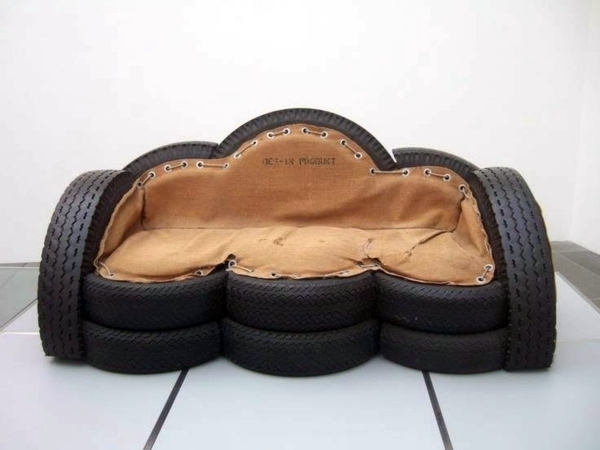 DIY Tire Furniture Ideas You Can Actually Try
Rope Ottoman

Who would have thought you could make an ottoman with nothing but tire and some ropes. Well, this crafty genius definitely thought so. Here is an amazing example of smartly using an old tire to make an ottoman. It's not even difficult to make it either. You could try your hand in these cool DIY jewelry stuff as well. 
Tire Planter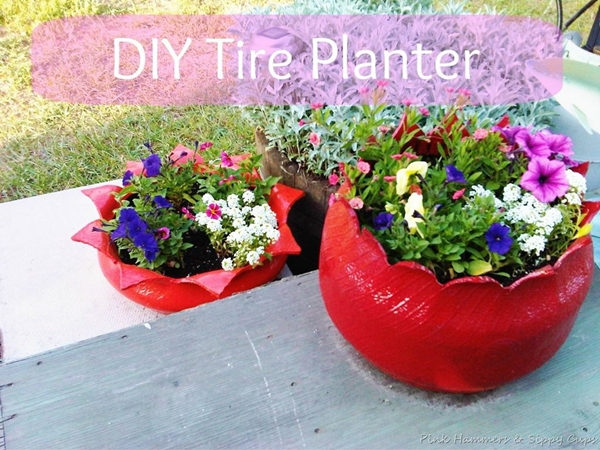 The tire can be used in your garden or porch as well. You just need some bright paint to splash on it and voila! You get some really beautiful planters. Add a touch of your own creativity and try something like making planters of varying sizes and painting them in block colours or in some other lovely pattern. Speaking of lovely things, these DIY flower ideas will add a lovely touch to your home. 
Tire Table

This one is another great example of using some old tires that might be lying around in your garage wasting away. Again you would need a tire, of course, plywood, ropes, glue, screws and other basic tools. The table is smartly attached to the tire and with some ropes and paint, you could see the end result is worth trying. Make new covers for your cell phones because they are really easy to make.
Tube Seat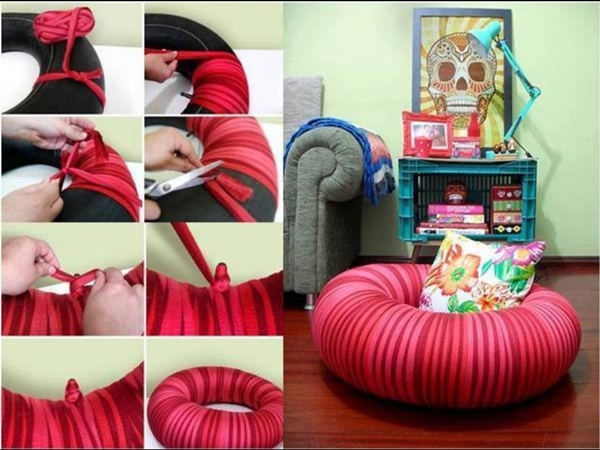 The inner tube of the tires can be made of use as well. And the more of them you have, the merrier it is! Just clean these tubes and blow them. Now use some soft ropes made from fabric or try using ribbons to wrap around this tube. The kids will fight to sit on this comfy seat. Update your old shoes with some really great DIY ideas. 
Garden Stool

This one is far too easy to make. For a garden stool to make, you will need an old tire, a wooden board that you could either cut in a circle or if there's already a plywood circle then less work for you. After the board is glued to the tire you just need to paint the tire to give it a new look. Make lots of them for your garden and pop lots of colours on them. While you are working in garden why not install some cool swings there?
Old Tire Chair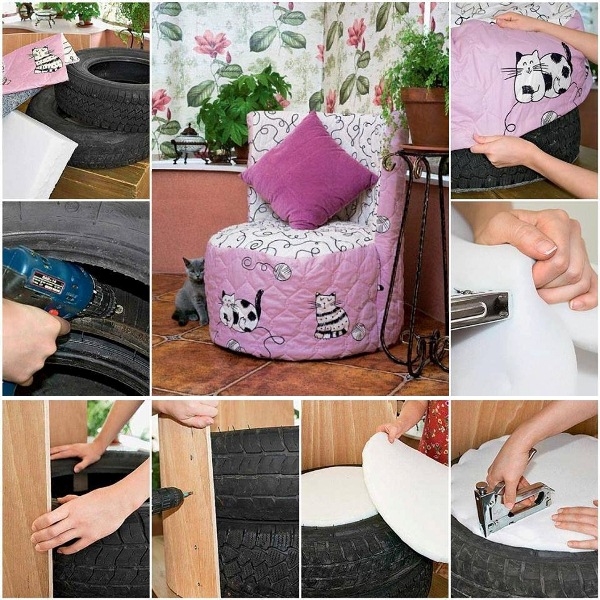 Now, this is something definitely worth trying. Making a comfy chair out of an old tire is a great way to put these useless tires to some use. Here you need two tires, wooden palettes that will be used for the back of your chair and sponge to fill the chair. Here they have used a fabric to cover the chair with cute cats printed on it. You could try something else to match the theme of your room. Make your kitchen more beautiful with these cool art ideas. 
Tire Summer Chairs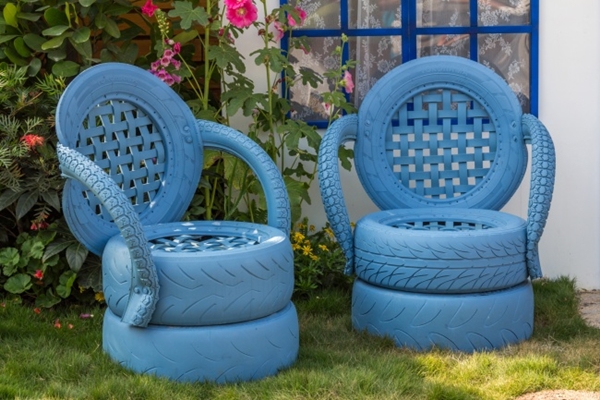 I loved the way they have used nothing but tires to make these lovely summer chairs. Just like the way I loved these amazing wire art examples. From the back of the chair to the seats, everything is made from tires. So to make this wonderful set of chairs, you will need a lot of tires. (Ask the neighbours if they have any! Wink!) The paint you will be using to splash on these chairs will definitely add more flair to it. Here are some branch installations to add more flair to your home decor. 
Arm Chair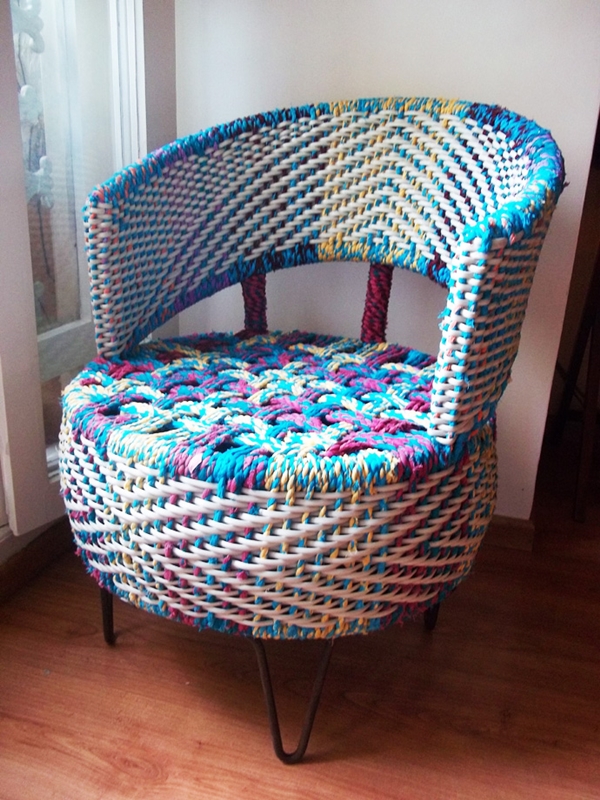 Got a thing for knitting or crochet? Well, even if you are not an expert, you will be able to do this one easily. This beautiful armchair is made using a tire and some colourful yarn bundles. Fabric ropes can be used as well. The way the ropes are intertwined beautifully creating a lovely pattern is a great sight to have in your room. Check out more such lovely DIY ideas.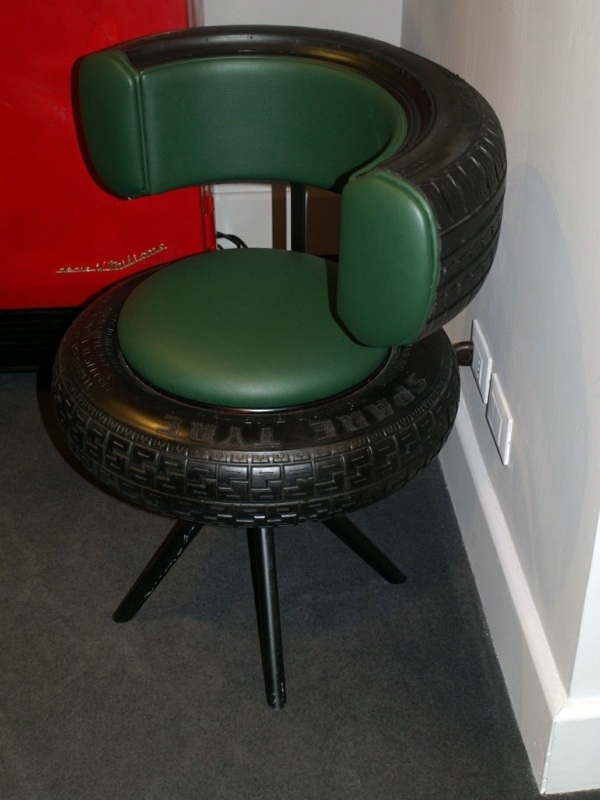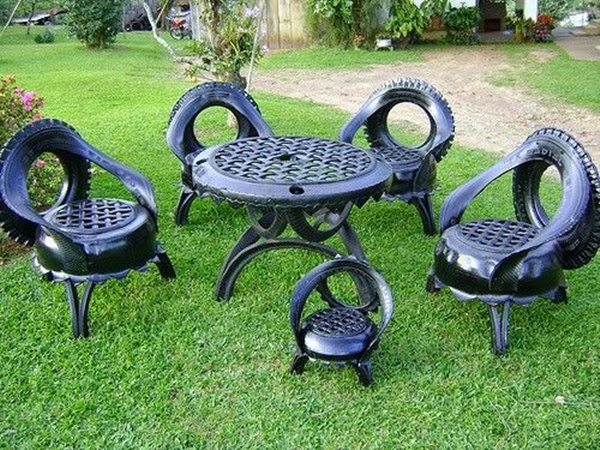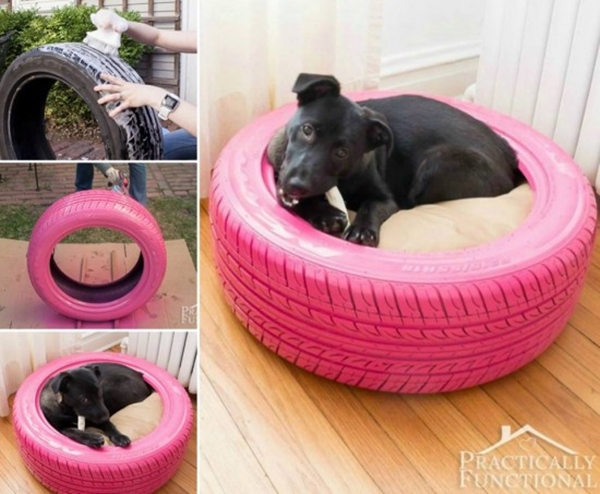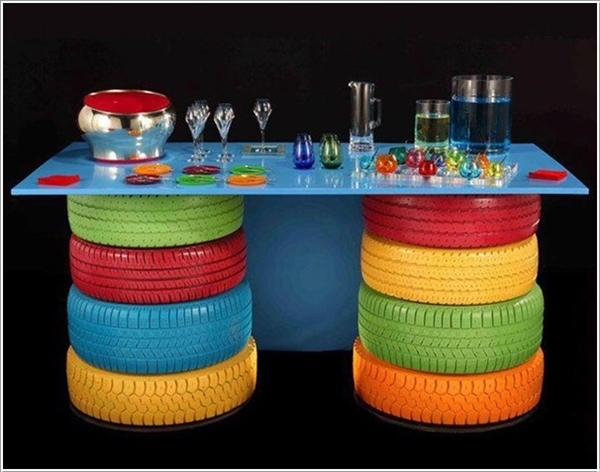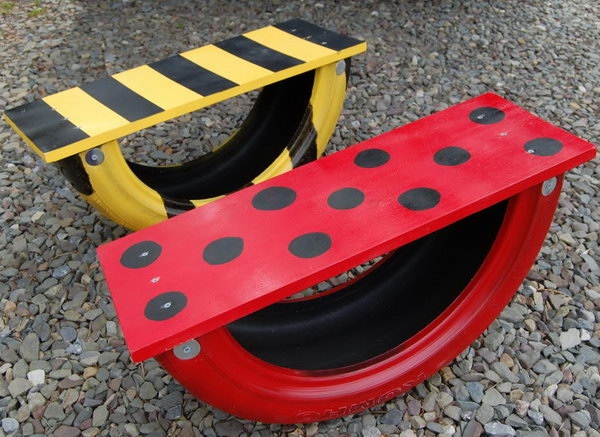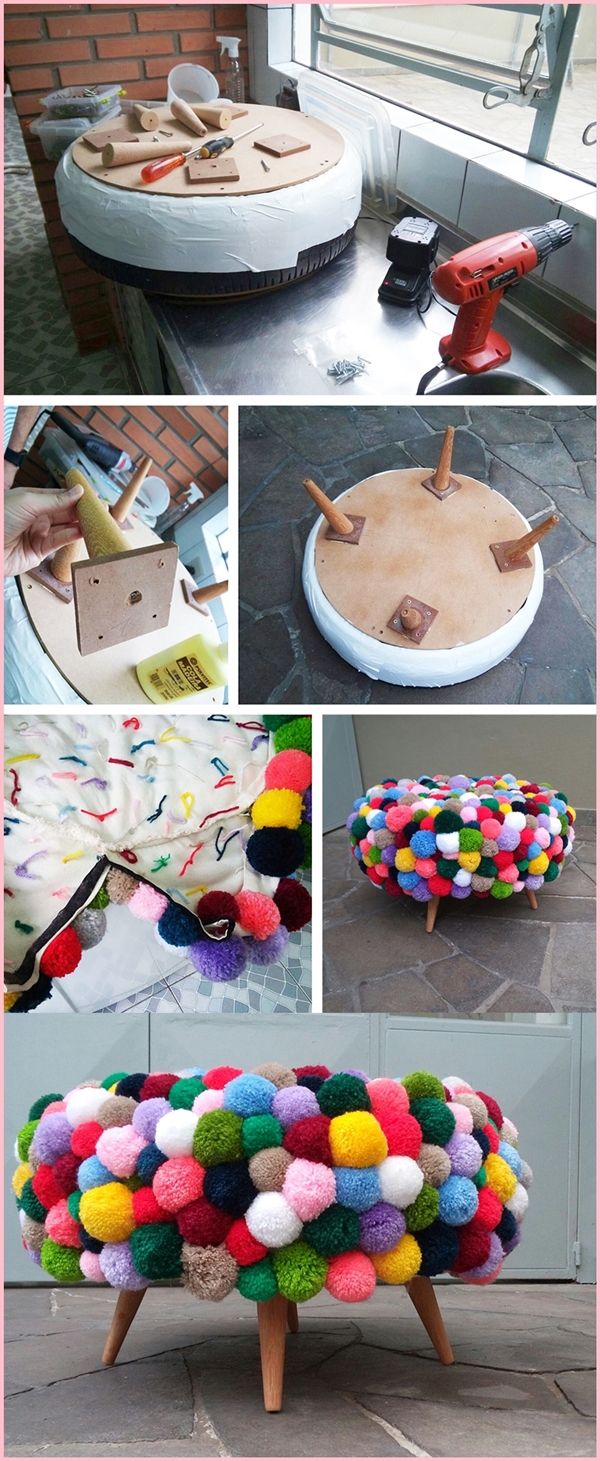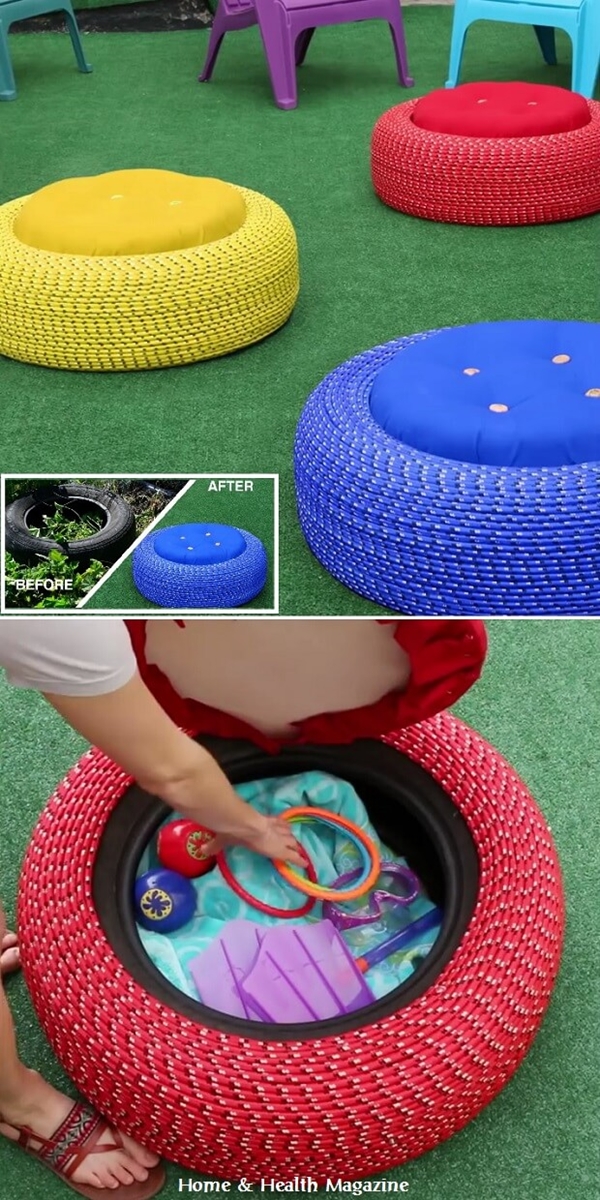 Using nothing but some old things and making something new is a great way to save some bucks and get great things instead. Keep yourself busy on your weekends with these lovely DIY projects and enhance the décor of your home.