There's no doubt that we, women, love our jewelry. The sparkling dangles hanging from our earlobes, the delicate necklace adorning our necks, the bracelets that add more grace to our wrists, all these are a part of a woman's attire. These twinkling jewels add that extra shine to our personality. So we all know how precious our jewelry is to us. And precious it is, in every sense. And I really don't want to mention how hard they hit our savings and suddenly leave us with heavy jewelry but very light pockets! So how will you feel if you get that very expensive looking jewelry and your savings would also remain intact? I doubt any woman wouldn't be tempted. Well, then all you need to do is to take a look at these Easy to Make DIY Jewelry Ideas. Get more such craft DIY ideas from here.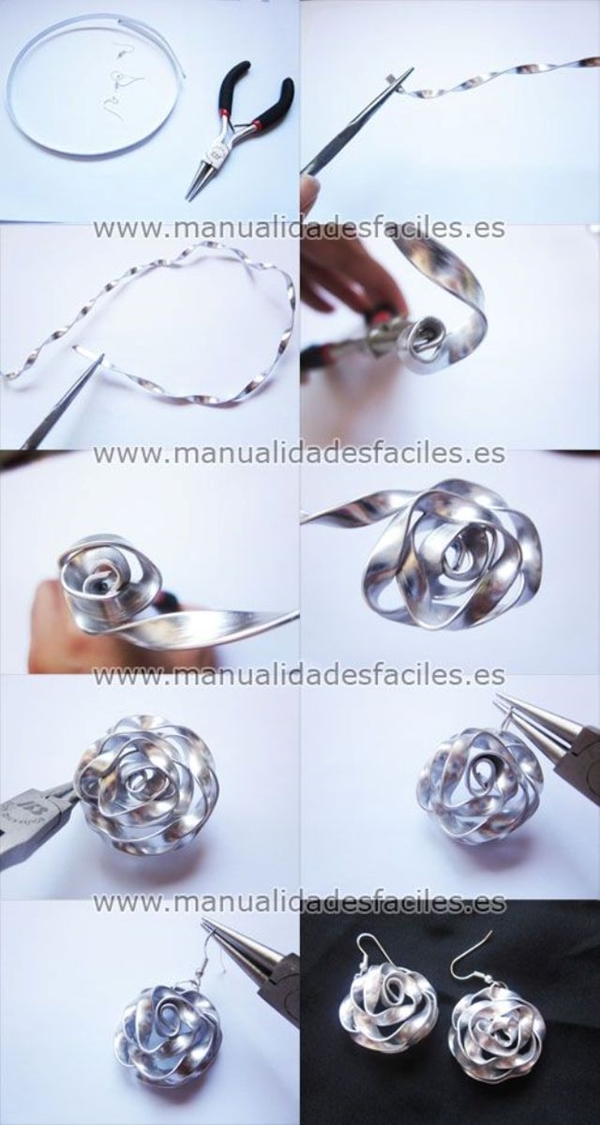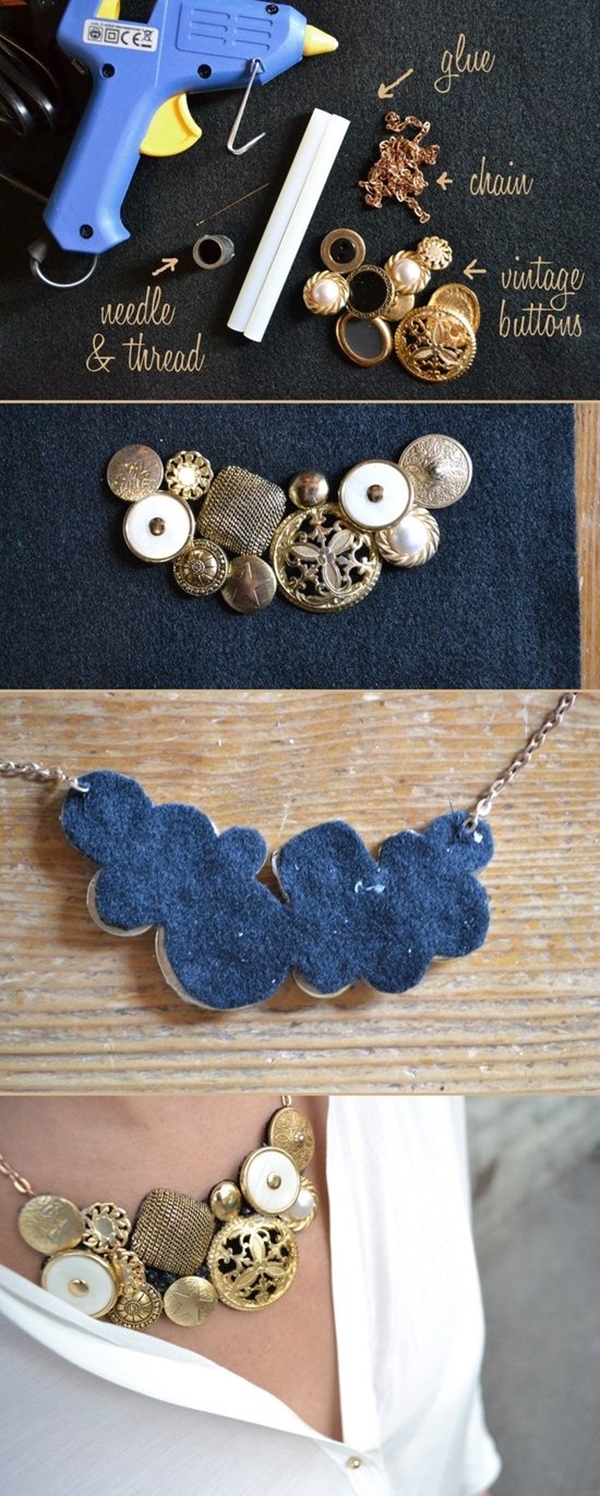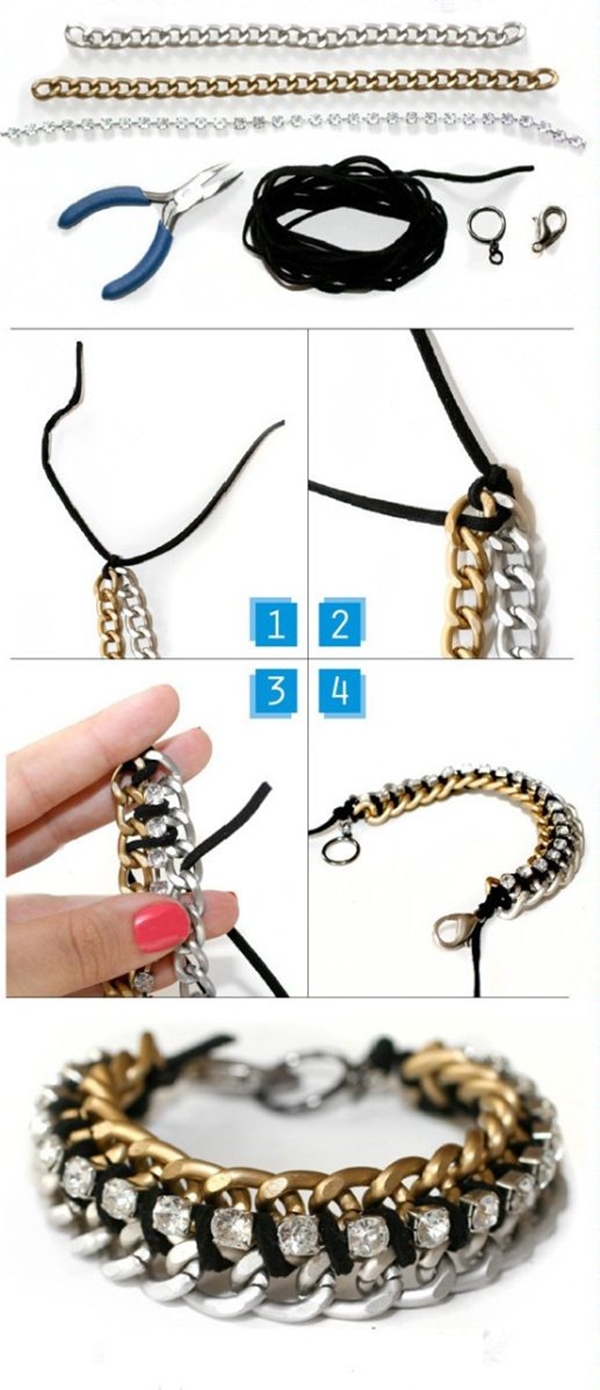 Easy to Make DIY Jewelry Ideas
Rose Ring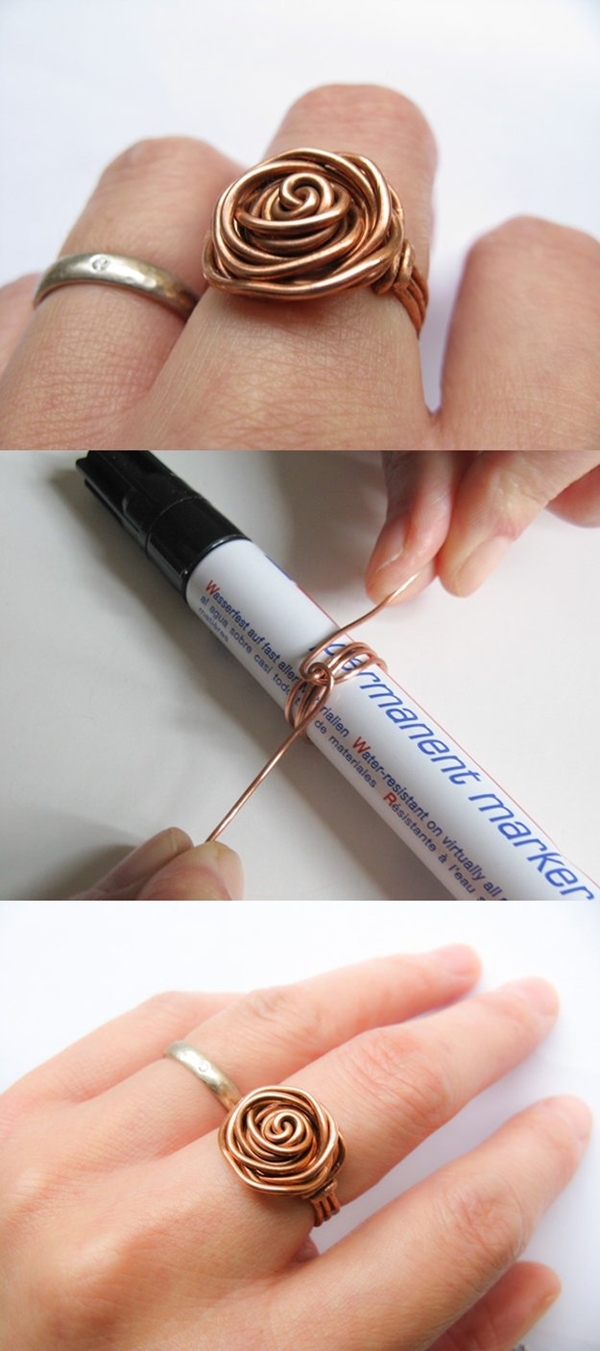 Oh, I know it looks so beautiful! And as difficult as it seems to be, making a rose ring is quite easy. You just make sure you know the size of your ring, that's all. You just need to simply twist the wire around.
Neon Gem Necklace

It looks bold and refreshing which I am sure will look with one of your summer dress. And like you can see, with the help of a black felt, some cool nail colors (you can pick your favorite ones), and clear crystals, you can make a beautiful gem necklace right at your home.
Jewelry with Embedded Stones

This is a brilliant idea, isn't it? Such jewelry is rare to find and not mention the heavy bill they come with. Who would have thought, with the help of some glue and some beautiful stones, you could actually make them yourself. You could make earrings, necklace, finger rings and lots more. So which stones are you planning to use?
Wire Wrapped Drop Earrings

Wire wrapped drop earrings look so beautiful and delicate. And they could be made easily with few twists and turns of the wire appropriately. And you could make a lot more of them using different charms or pearls.
Gold Lace Slave Bracelet

This bracelet looks simply great along with its combination of the ring. And since lace is used, you could use the piece of cloth of your choosing. Lace comes in many designs that will just make you crazy. You can make a lot such bracelets by using different paints that are used to paint the lace.
Spike Necklace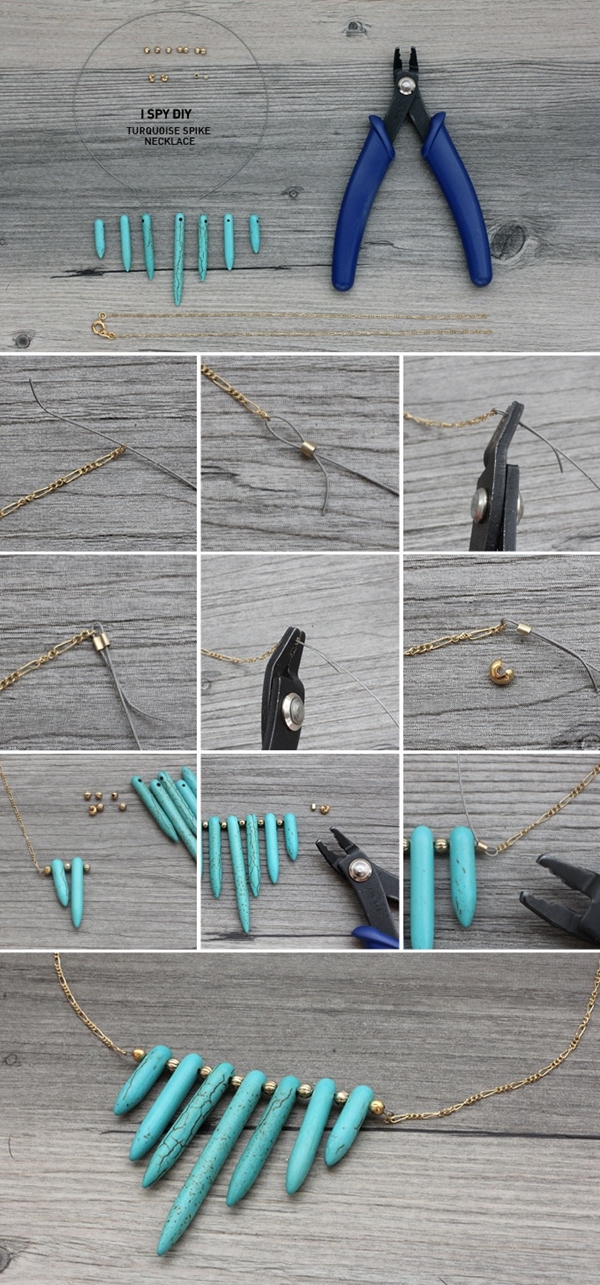 Now, doesn't it just look different from any other necklaces that you might own? Add a unique piece of article to your jewelry holder by making this spike necklace.
Studded Bracelets

This is the easiest way to make lots of beautiful bracelets I guess. You just need those shiny studs and few leather bands. The width of those leather bands is up to you. Try broad or slim, they will look gorgeous the same. You could also use these studs to make earrings, key chains, and barrettes too. You could use it to make your phone covers too.
Silver Waist Chain

Doesn't looking at this delicate waist chain just make you go and grab one for you? Have a bit of patience and make it at your home with these easy directions. So rather than going out, grab your plier, few crystals and get some silver wire and start working on it. Wow, it's gonna look so great laced around your slender waist!
Bird's nest Charm Necklace

This is the cutest necklace I have ever seen. The wires are brilliantly wrapped around the pearls giving them the exact look of a bird's nest. You could use more different colors of the pearls. It will make a sweet little gift to your friends, too. So how many are you going to make? Also, get more such DIY ideas for your kitchen.
Chain Necklace

None of your friends would believe that you are the who made this necklace when they first glance at it. This elegant necklace looks so beautiful and will suit even with you casual work outfit. Isn't this DIY stuff is cool?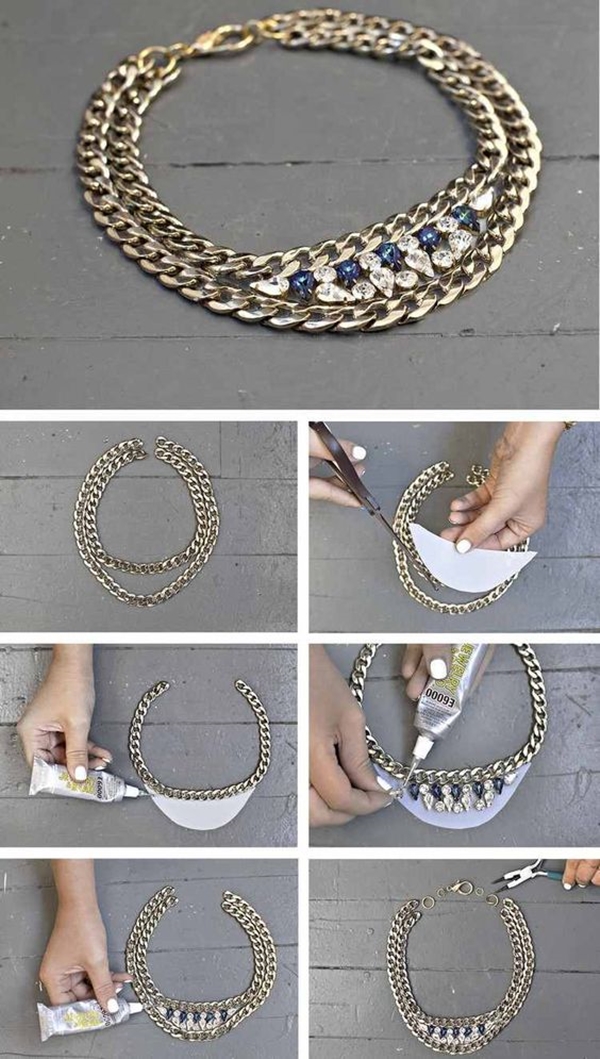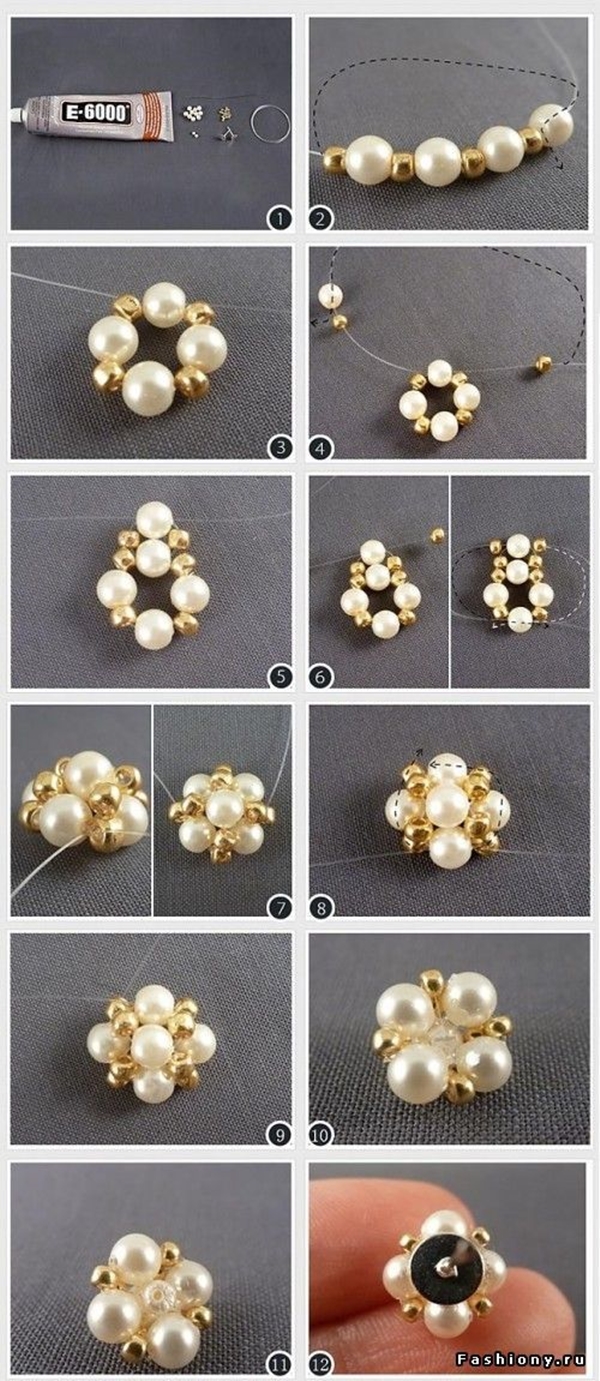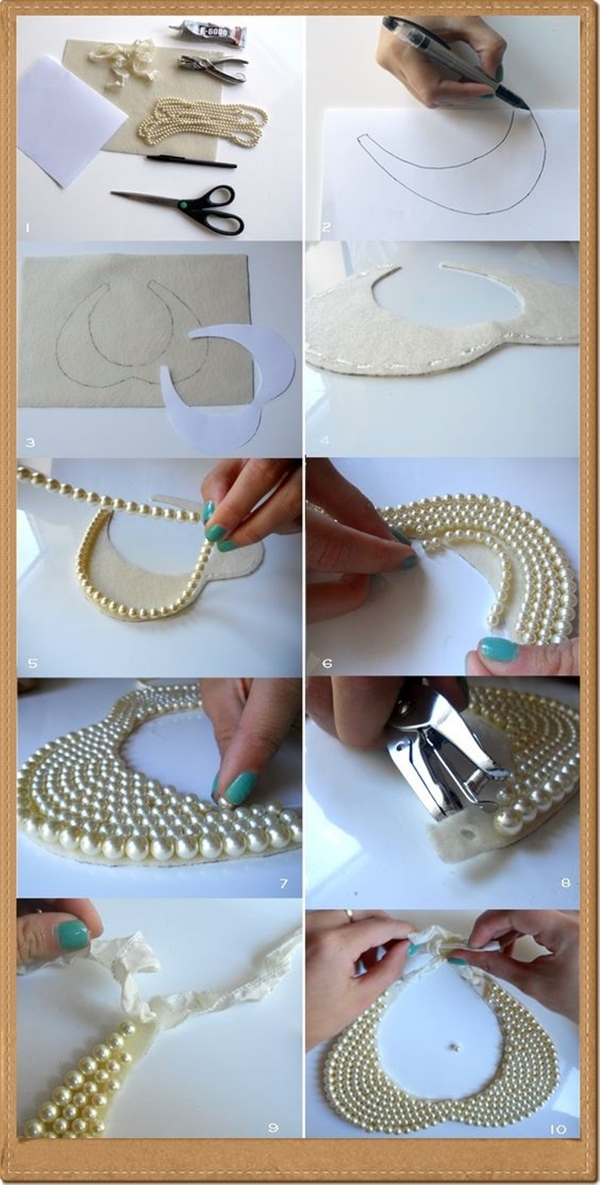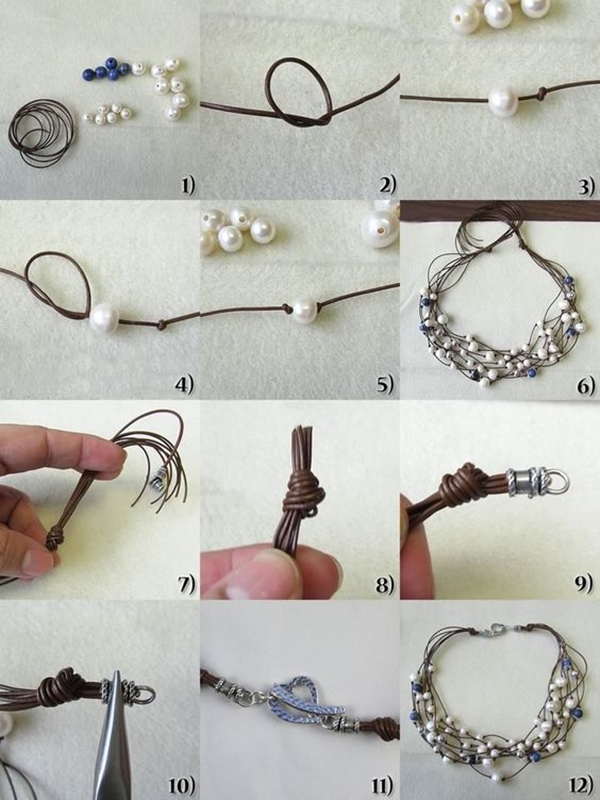 See, how easily you could save your precious bucks and get some really elegant and beautiful jewelry pieces for yourself. Just a few pennies worth of wire and small little things and you will soon need to get new jewelry holders for you. So start on it, lady! Get more creative with your room.