Mommy yells – "Youngsters these days; urgh! They just cannot spend a second without looking at their cell phones". No matter how much we get irritated to this very statement but it is TRUE! Cell phones under the desks while the class is running (and how can we miss that moment when pretend to talk just to flaunt charming gestures to attract him). Well, wait when was the last time you noticed your phone case cover is running outdated? What if you can make some really stunning DIY Cell Phone Cover Ideas on your own? Reusing the older cases is also an option for you. Creative brains and unstoppable hands will get the best look for your phone and change your life forever!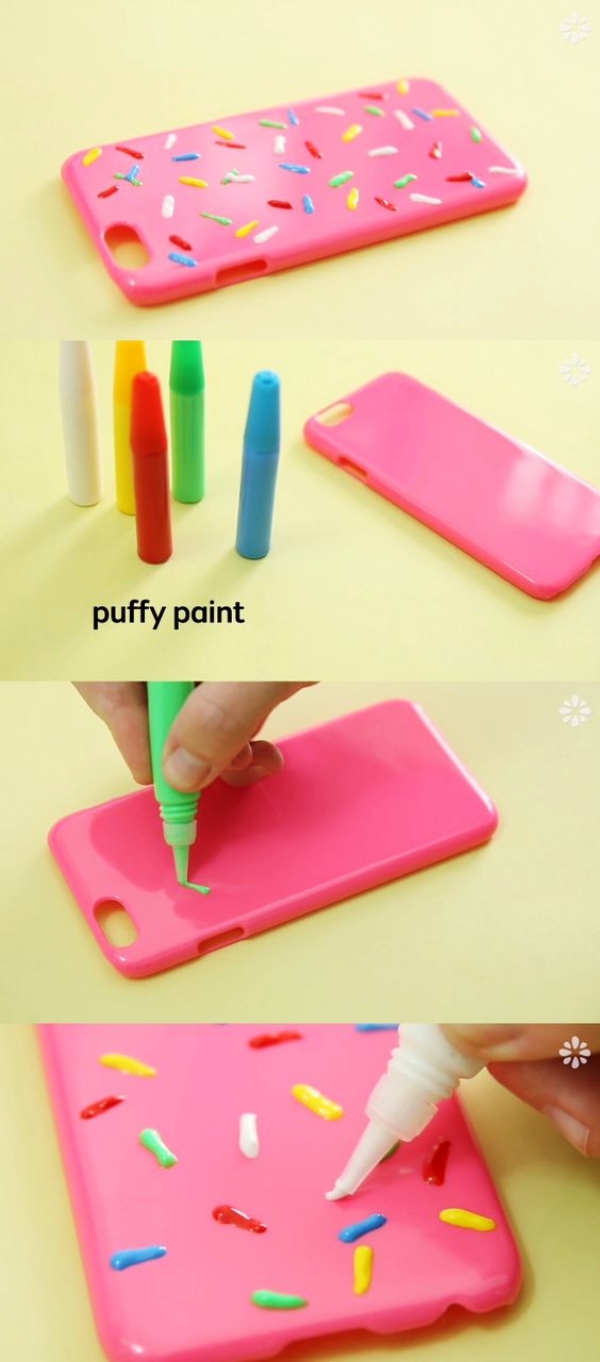 DIY Cell Phone Cover Ideas
DIY Studded Cell Phone Case
The idea runs pretty good with your older phone cases as well. Or grab some new single hued solid case to stick the studs on them. Mixing and matching was always the favorite trend and just rocks the way floral printed cases covers collaborate studded look. Multicolored studs is yet another DIY Cell Phone Cover Ideas you wouldn't wish to miss.
DIY Herringbone Phone Case
Strategic sticking of tape is all for creating the herringbone cell phone case. Choose two or more of contrasting and vibrant colored tapes and stick them in the herringbone pattern. Adding the glitter chic will also make the DIY Cell Phone Cover Ideas rule out all the other giving it instantly all the more eye-catching appearance.
DIY Geometric Neon Cases
Pick neon studs or thermocol balls and make a geometric pattern to stick them accordingly. You have all the more choices from triangular ones to square or pentagon or hexagon and you will make a great longlasting cover for yourself. Working with studs is preferred since it is more lasting and looks more arresting.
DIY Sew the Heart
You will need the cell phone case that has tiny holes all over it for this DIY Sew the Heart cell phone back cover inspiration along with a read hued thread and needle. Take a pen and make half of the heart on your case while the other half could be on your brother's or mother's or BFF's. Embroider the holes such that it forms the heart and here you go!
DIY Confetti Inspo
Confetti is love and especially when it comes to ladies. Simply taking your plucker to pick the confetti easily and place it right where you want will get your confetti art inspired DIY Cell Phone Cover Ideas ready. Make sure you use a nice sticky fixative as to make your cover stay in swag for longer terms.
DIY Wonders of Nail Polish
Polka dots have always been an integral part of fashion and looks really bold and catchy. Here, you are going to paint the polka dots on your cell phone's cover using your favorite nail colors. The more the sharpness of colors, the more stunning it will look! Take help from the spherical end of bobby pins to get perfectly circular polka dots and make your cover look pro-designed.
DIY Colorblocked Cases and Covers
DIY Cell Phone Cover Ideas with authentic colorblocking combinations and choices of your own is going to do wonders in making your cell phone catch eyeballs. Grab your favorite colored broader cellotapes (there are printed ones also that you can try)! Further, just go on sticking the same in any pattern you like. My favorite are the horizontal lines colorblocked inspired covers.
DIY Watermelon Mobile Phone Case

Take a white paper and cut it down into small, miniature triangles. Next, you need to stick it on the back cover randomly and using red paints or sketch pens, color it up as shown in the image. The green line to show the skin while the black dots to depict the seeds will complete the cute DIY Cell Phone Cover Ideas that you can try right now. Some DIY leafy inspirations could also be tried right now!
DIY Patterned Mobile Case
Lots of color pens and your creative hand is all you will need. Just go on making lines and shapes and curves until you finish off with such stunning patterned mobile case. It is the combinations of colors that you pick that does wonders.
DIY Sequin Cell Phone Cover
Apply glue all over the back cover and simply go on sprinkling glitter over it part by part to make 3 or more colors occupying equal areas. Though, the adhesive fixative will make the glitter stay for long, I suggest you to grab some transparent glitter to spray on it. If not, then just coat the cover with 2 layers of transparent gum and let it dry completely to be ready to use.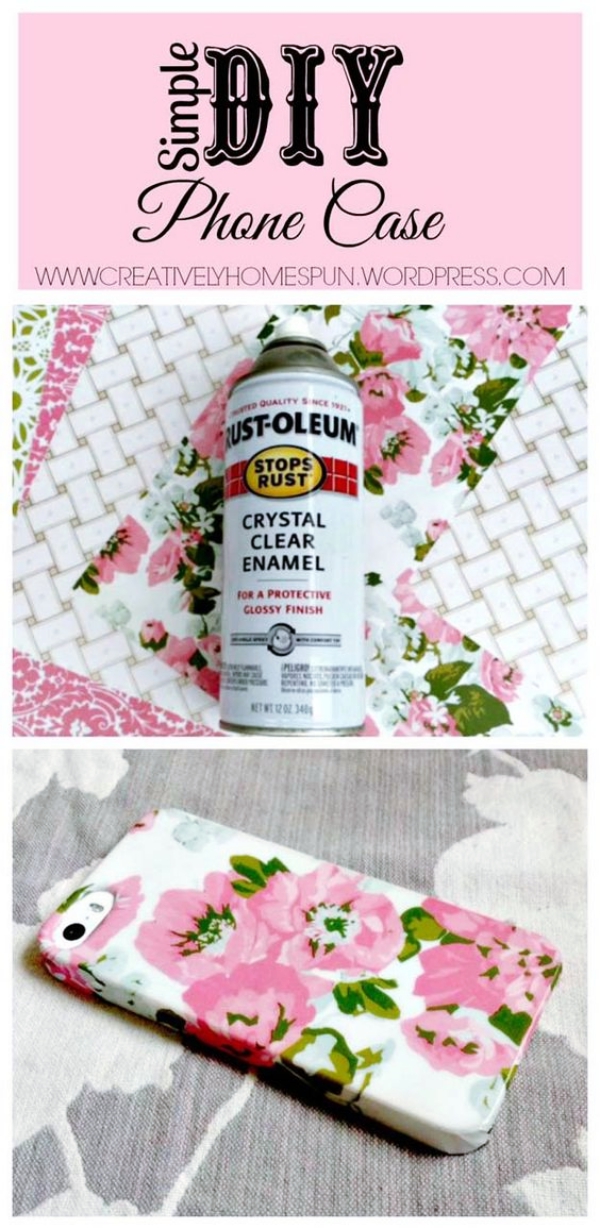 With these so many ideas, I am sure you will be compelled to make at least 3-4 DIY Cell Phone Cover Ideas for yourself so you can change them and flaunt the all new styles. Do share your self-created ideas below in the comments and let the creativity grow reaching out to the world. Maybe these DIY Old shoes renovation is something you would want to read next.
Save
Save