The summer with brighter sun and hotter air is here with an all new fashion trends and incredible love for shorts. You do miss the feeling of falling in love with the sexy legs and the seducing idea of flaunting them isn't it? Unbounded and Hot Looks in Shorts to Acquire during summer is a wish to be finally fulfilled. The audacity with sexy shades and awful shorts with stunning heels and glamorous hairstyles and whatever you expect yourself to be in is just a few taps away.
Unbounded and Hot Looks in Shorts to Acquire

With Printed Blouse!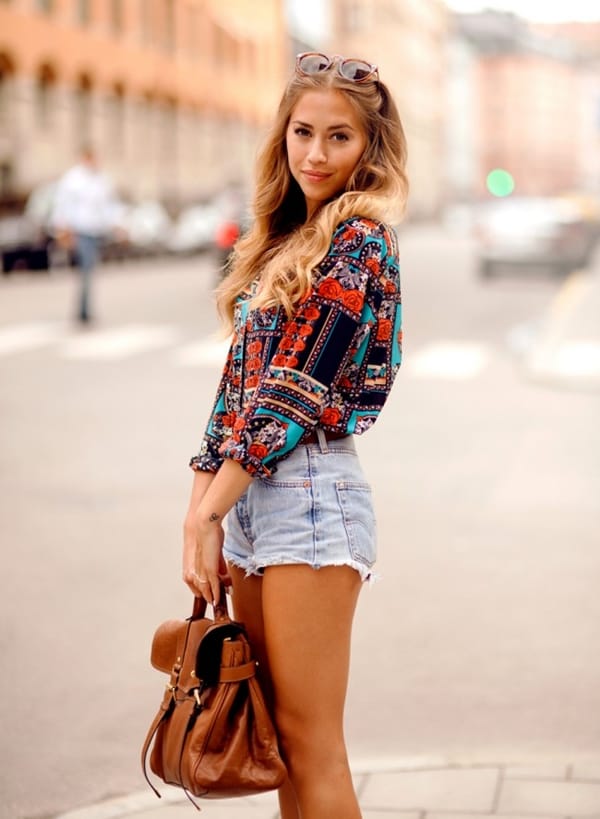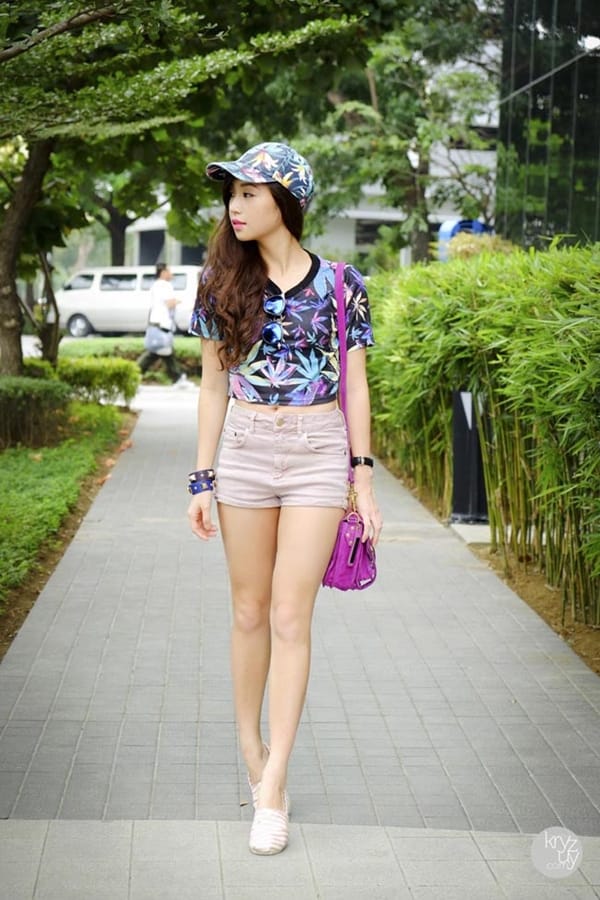 The loose curls with glasses on and sexy mascara on the eyes looks chic with a printed blouse long with simple denim shorts. Prefer high waist ones if wanna look extra hot! And sneakers do amazing things when worn with shorts. Classy earrings and a headband look stylish and tote bags are always there to give you an out of the track guise.
Sequined Shorts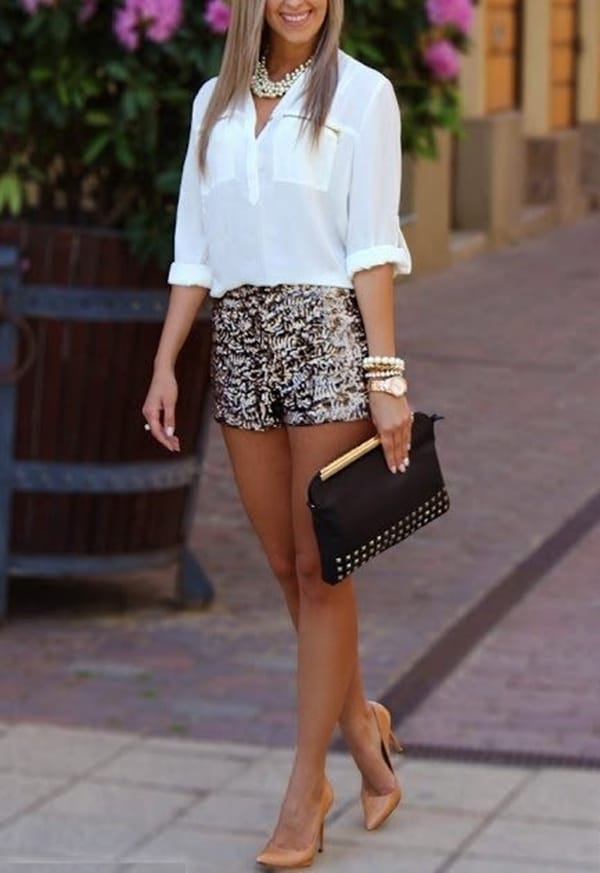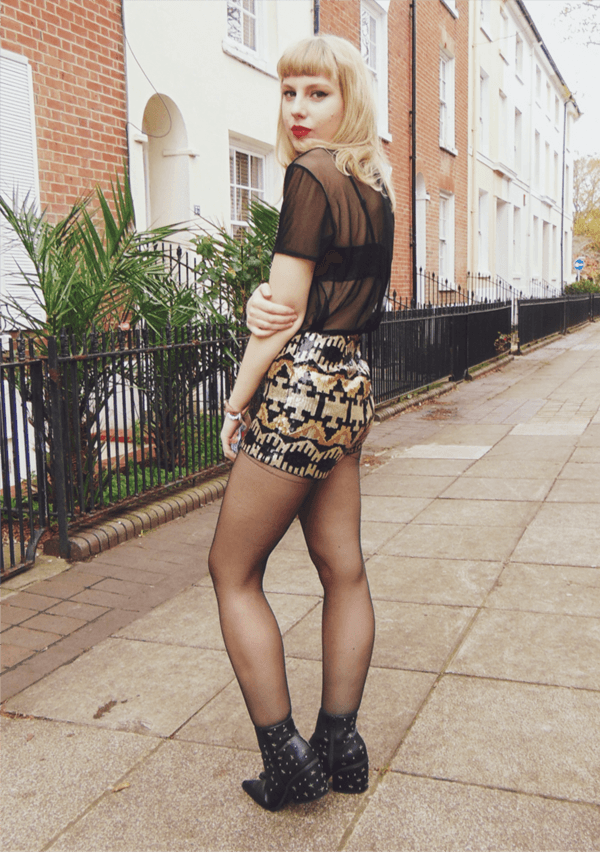 A dramatic necklace with a decent full sleeve shirt with sequined shorts will give you a professional look. Wear those hot ballerinas to look bit hotter. For party looks, you must try wearing sequined spaghetti with semi-transparent chiffon shirt. Straight hair with layers is admirable choice of hairstyle. Putting the bangs also looks sexy with this hairstyle.
Stun with Blazer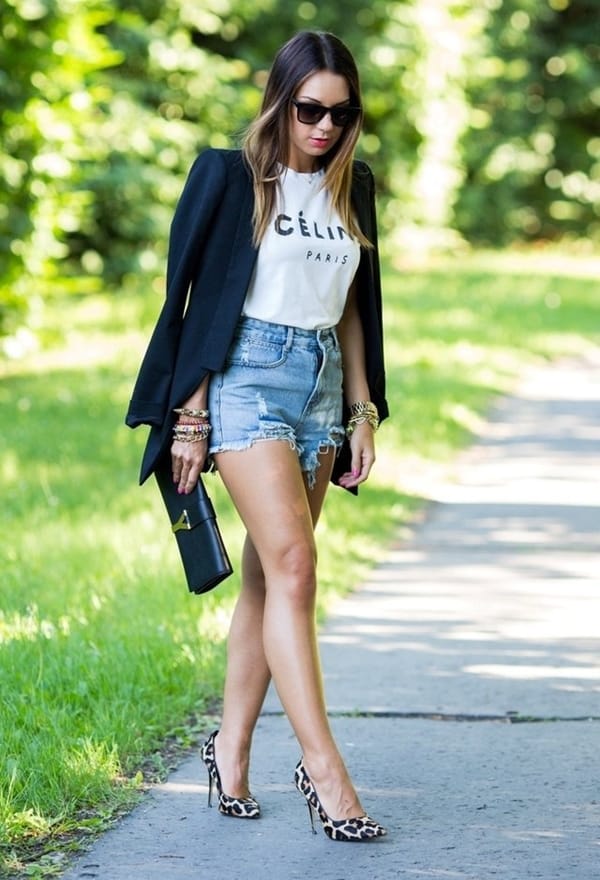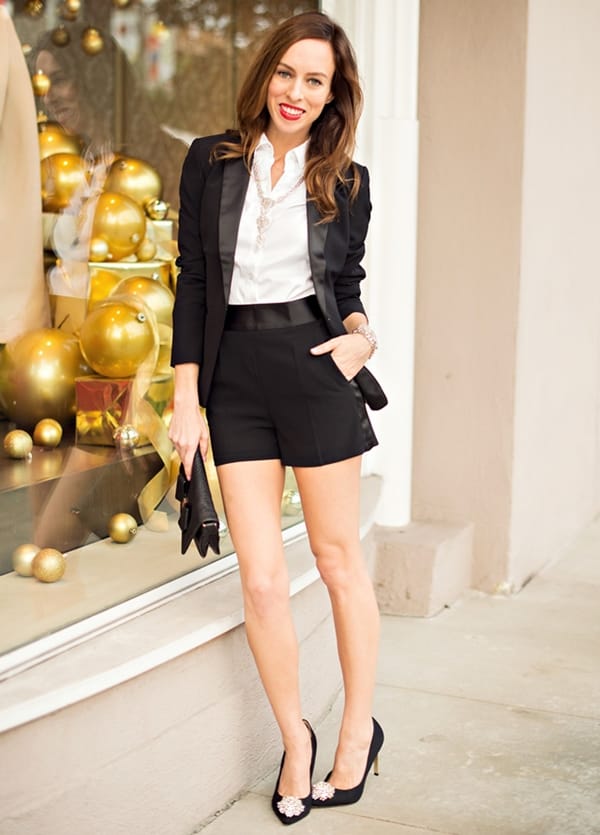 Denim hot pants look stunning with casual tee shirt tucked inside the waist. You may follow a new trend by wearing stylish waist belt along with a blazer. Suiting it with a professional shirt along with a pair of heels is again a great idea. If wearing denim shorts, you may also try wearing stockings and flaunt style in unique way.
All Bright and Bold!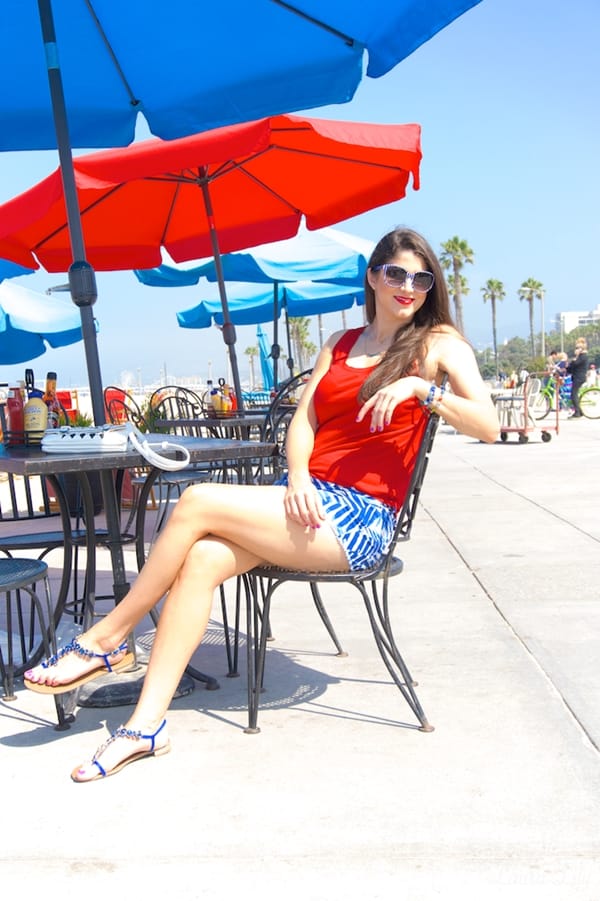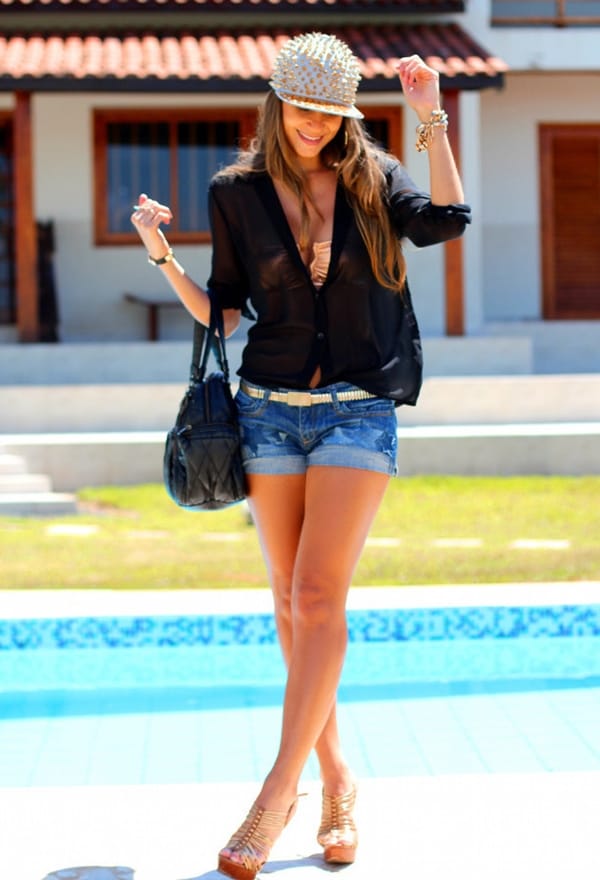 A complete casual look with simple top with no sleeves to flaunt stunning arms along with some beach type printed shorts in bold color combos looks amazing. Caged heels look glamorous with stunning bold colored outfits. Aviators with elegant mercury glass look incredible and perfect with this outfit.
Printed Short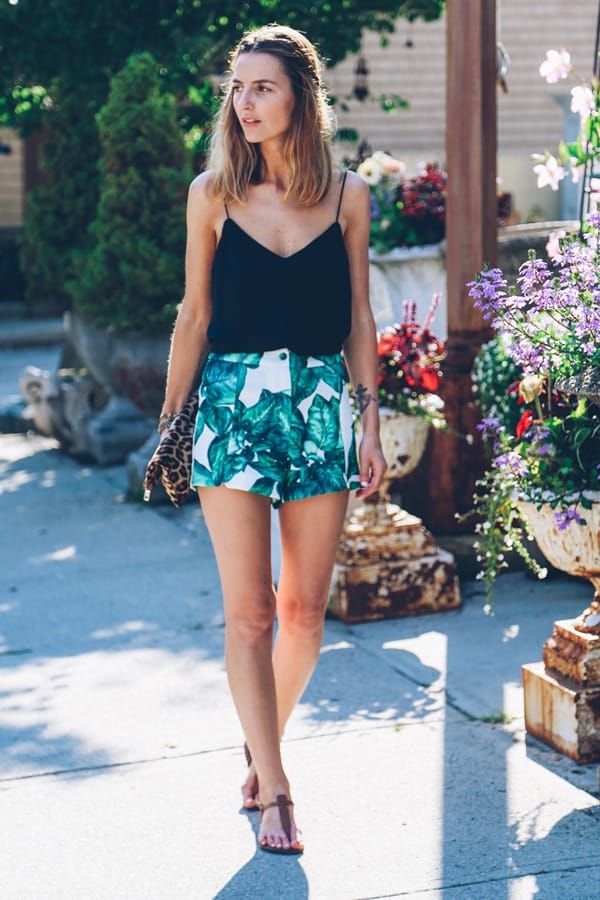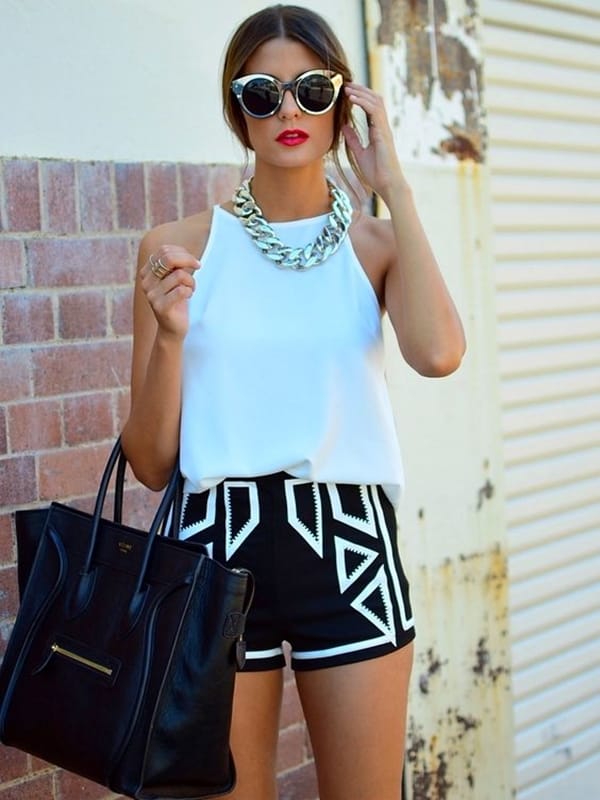 The class of wearing printed shorts is overloaded and so your audacity when you pair it up with sexy yet simple top. A dramatic necklace with matching beads will do wonders. Wearing a simple halter top with a metallic luster looks amazing. And holding smart clutch is great! Well, don't forget to try the bright shaded lipstick to make your look eye-popping.
Tribal Inspo!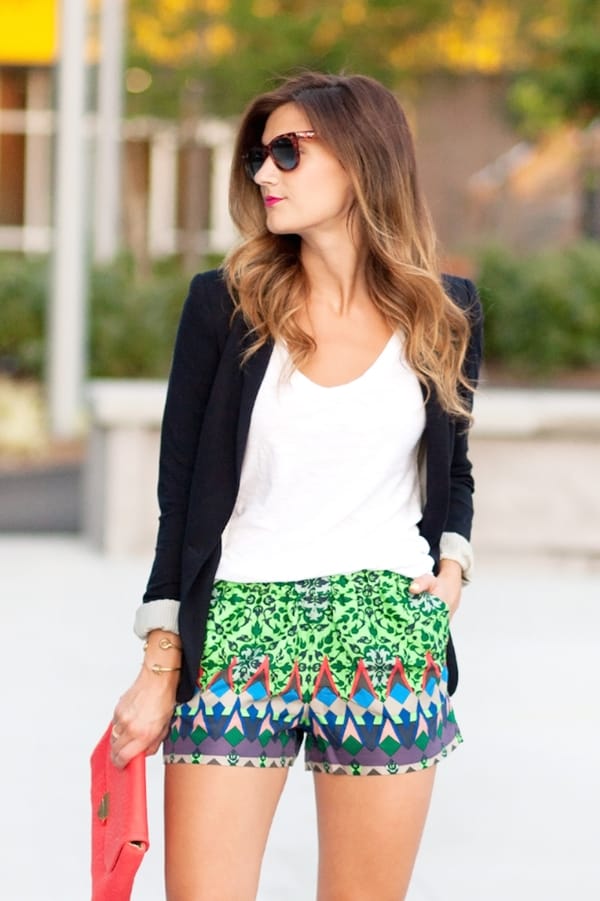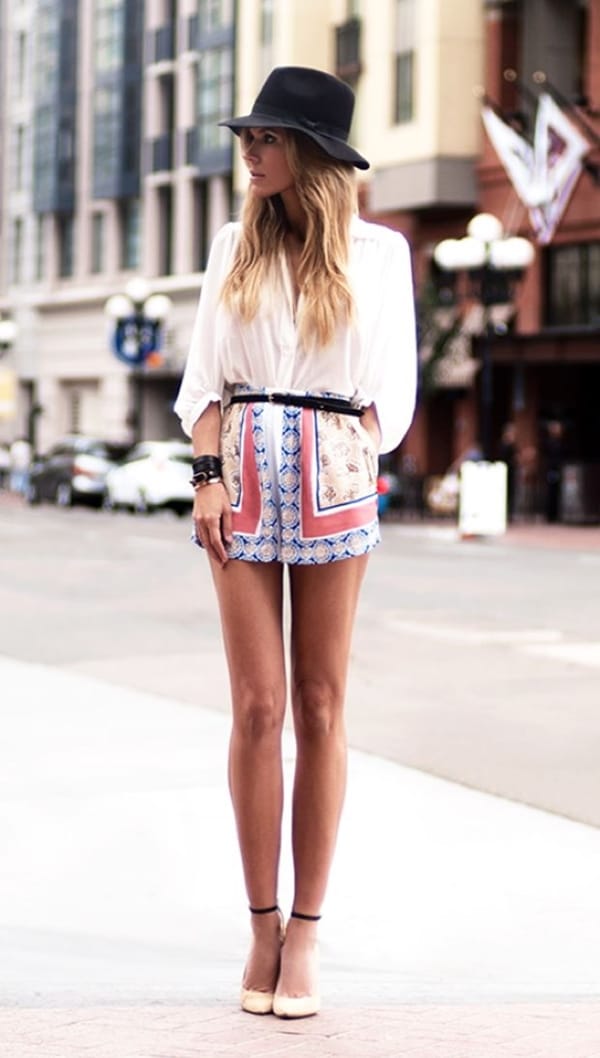 Simple tank top with a minimalistic blazer looks incredible when worn with smart shorts with tribal inspirations. Bohemian top with stylish belt along with a hat adds up a unique touch to the appearance. Trying out indigenous hairdos like a high head bun is yet another achievement.
Polka Artworks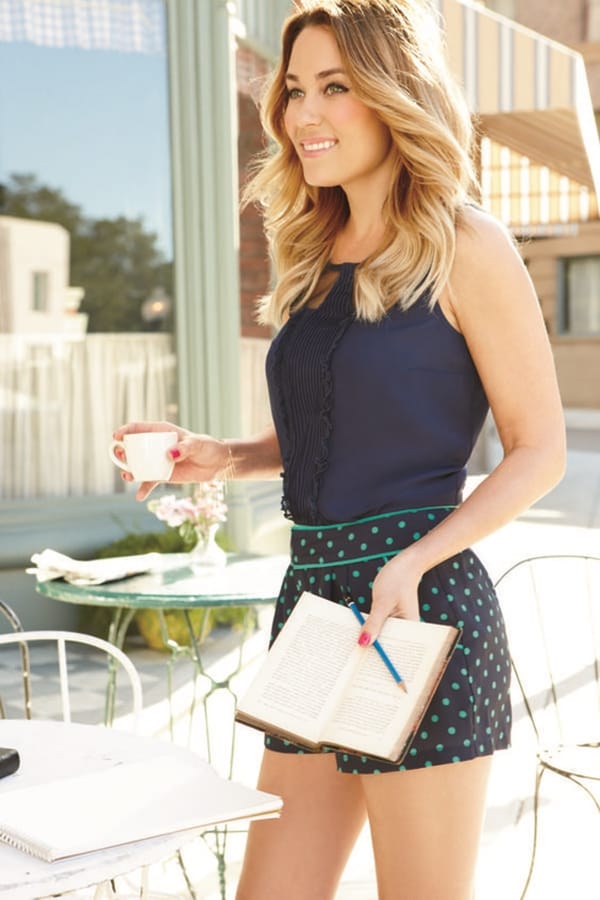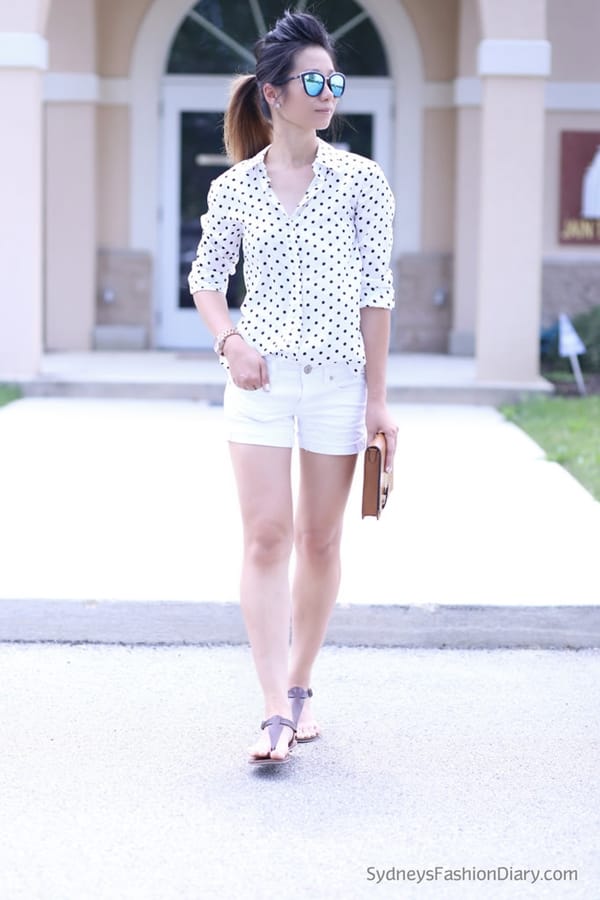 A deep neck top looks amazing with polka shorts in softer fabric; especially worn with a cute pair of high heels. You must try wavy haircut once with this attire. High head ponytails look amazing with these polka artworks on clothes. Adding that cute nail art thing into the appearance is yet another thing that develops the look.
Loose Sweater with Crochet Shorts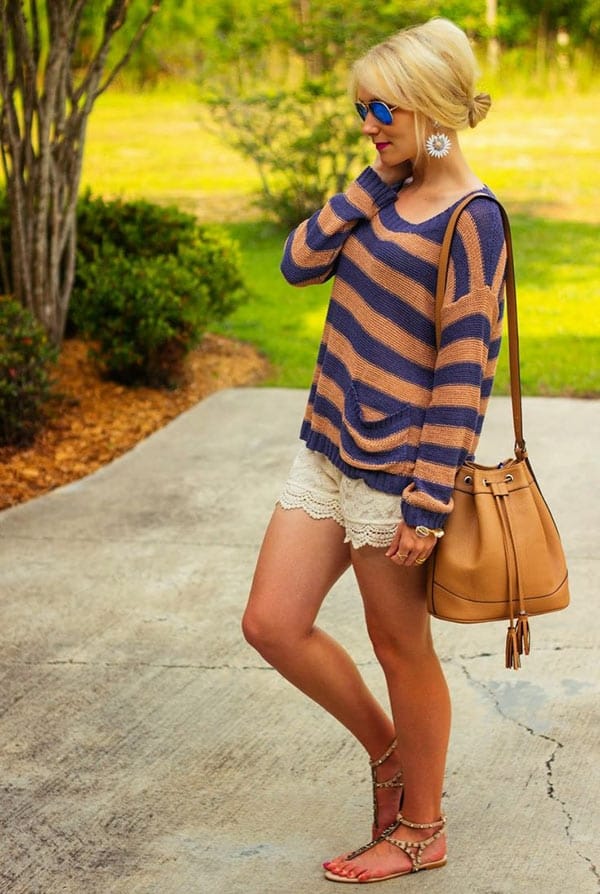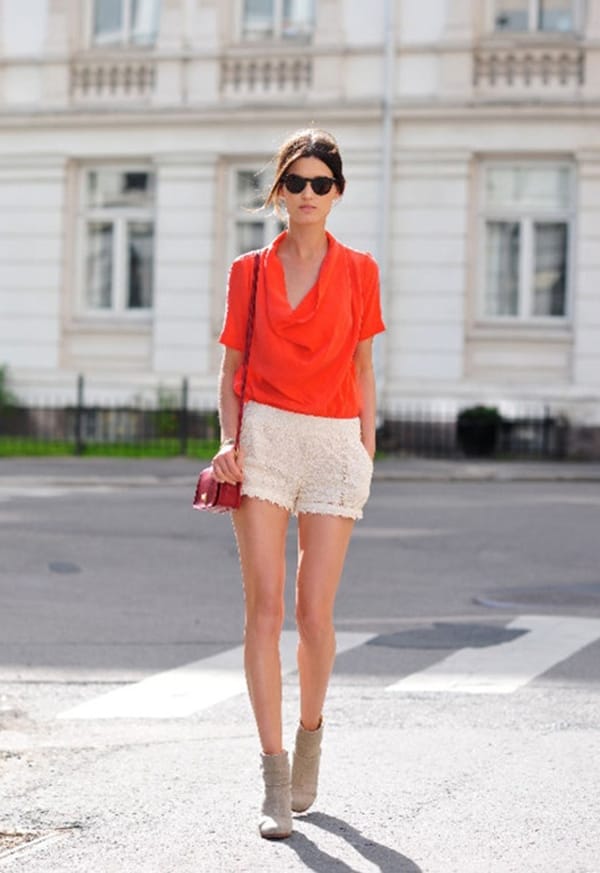 Tribal inspired flat soled footwear looks incredible with loose sweater and crochet shorts. A vintage messy bun is a great hairstyle with this Unbounded and Hot Looks in Shorts to Acquire. The layered top in bright color looks so damn attractive with sexy crochet shorts. High ankle booties are worth a try with this outfit that will make you look adorable for sure.
Neon Chic!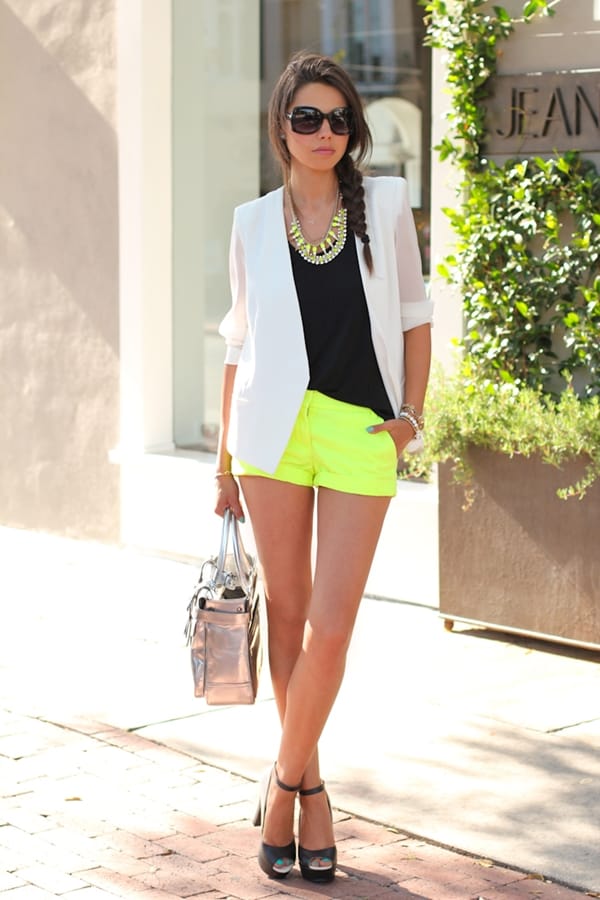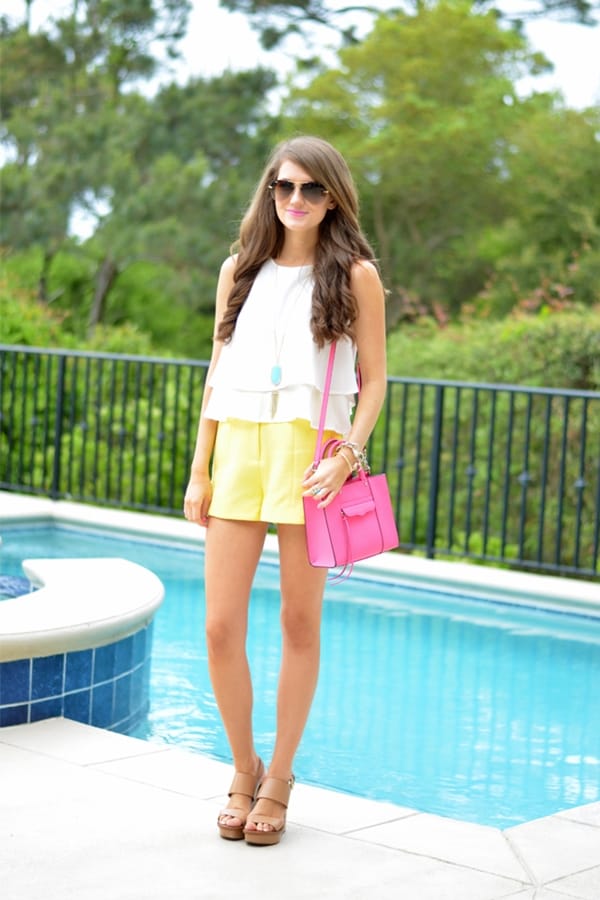 Wear layered peplum top with neon shorts to get a uniquely attractive appearance. Wearing a white tank with a minimalistic blazer over it will give you a perfectly casual yet professional guise. Platform heels with side parted braid hairdo looks classy with this overall outfit. Though, trying out new hairstyles wont lie in waste! The multicolored look is possible with unique rainbow shorts along with mismatched clutch and neckpieces.
Suede Button Shorts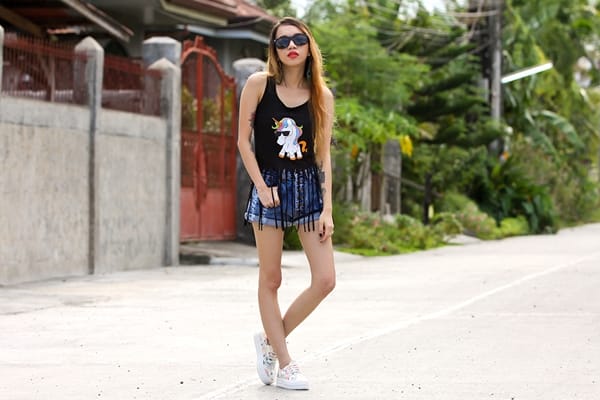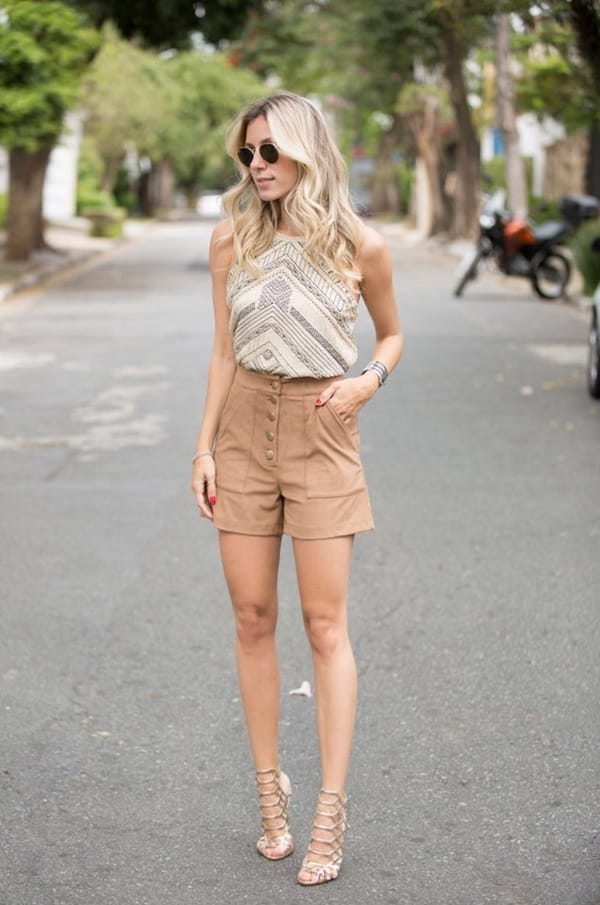 Fringe top looks stunning making a different effect when worn over denim shorts along with a pair of sneakers. Trying a leather jacket or some cool shrug over these shorts with button down will give you Unbounded and Hot Looks in Shorts to Acquire. Caged heels also look great with neutrally hued and creatively printed top with a suede button down shorts.
Leather Shorts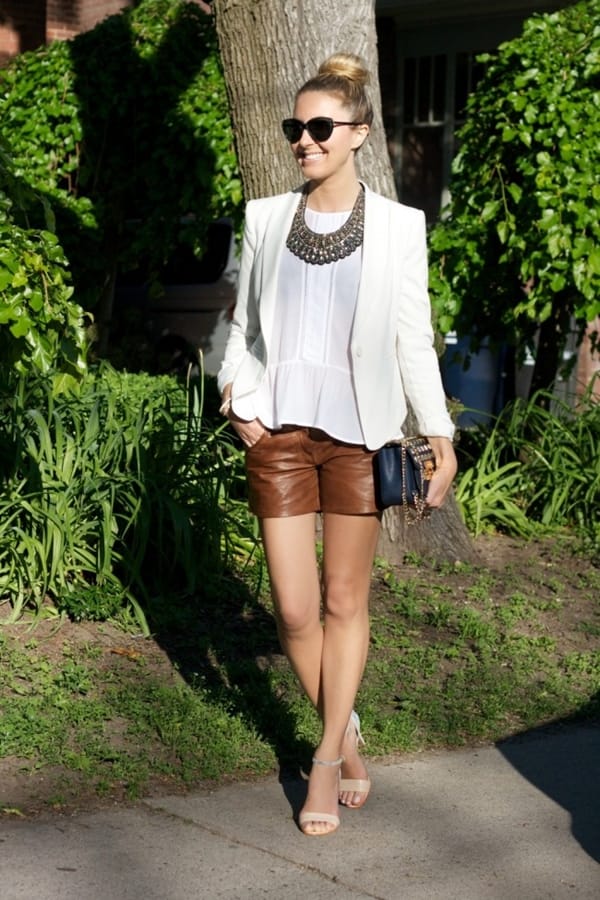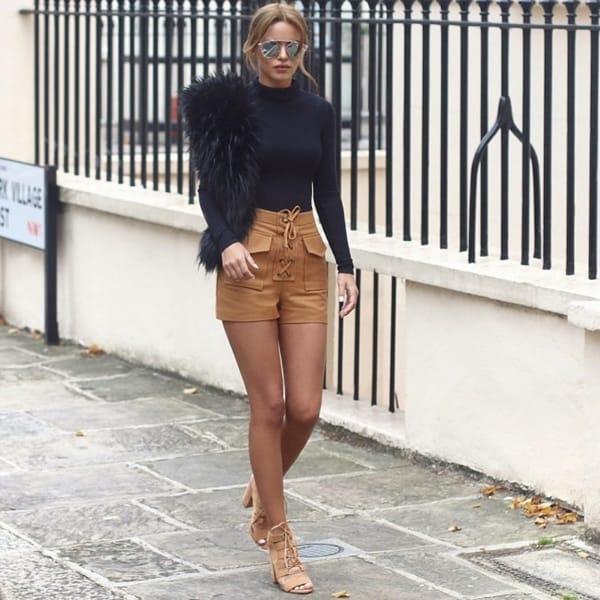 Strappy footwear is something you need to have to look smashingly dashing with leather shorts along with stunning leather shorts. High head ballerina bun is what you must add to your look since leaving hair to air is quite a common thing. Minimalist blazer for smart look and a scarf around the neck for hotter look is also a great idea.
Ripped Jeans over White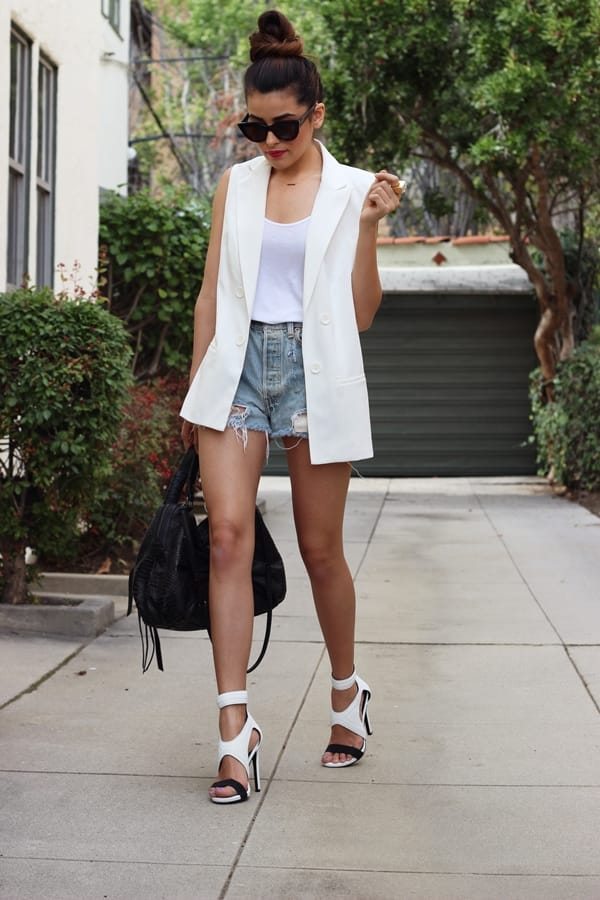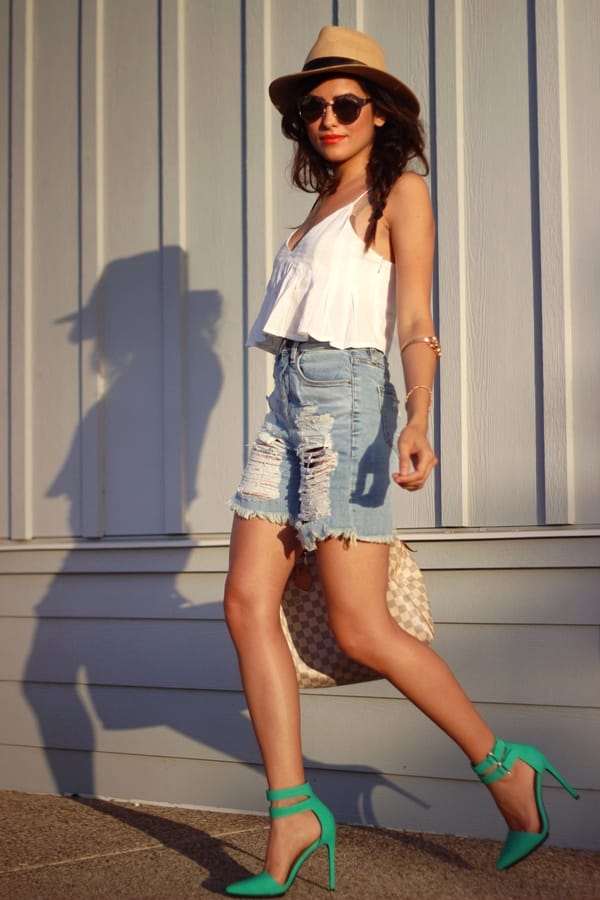 Heads up and walk smart with a cheerful confidence in eyes and "like four men are walking behind you" with the stunning ripped jeans over white top. Who says ripped denim shorts could not give you a perfect professional look? Wear that sleeveless blazer over it and you are ready. A light and soothing makeup is always the best with this outfit.
Bermuda shorts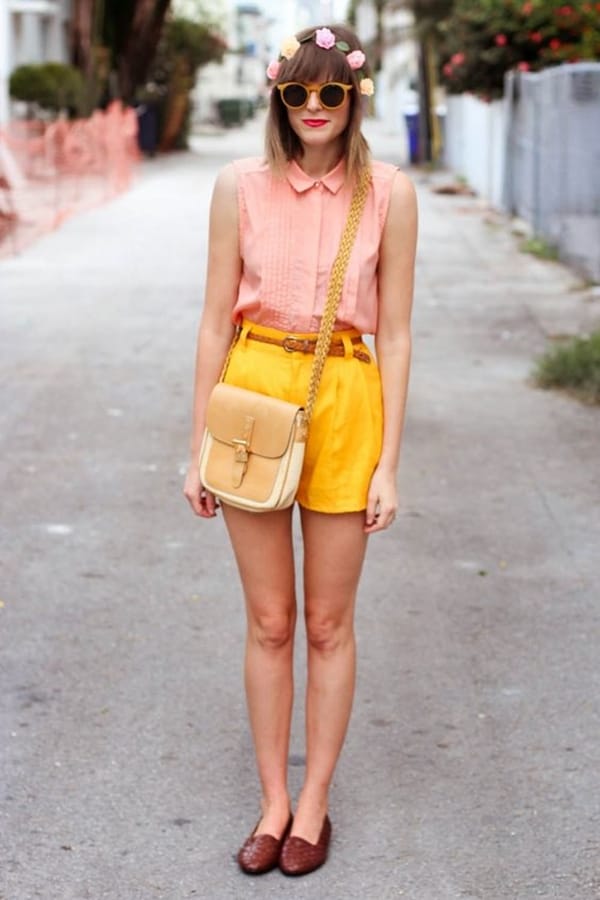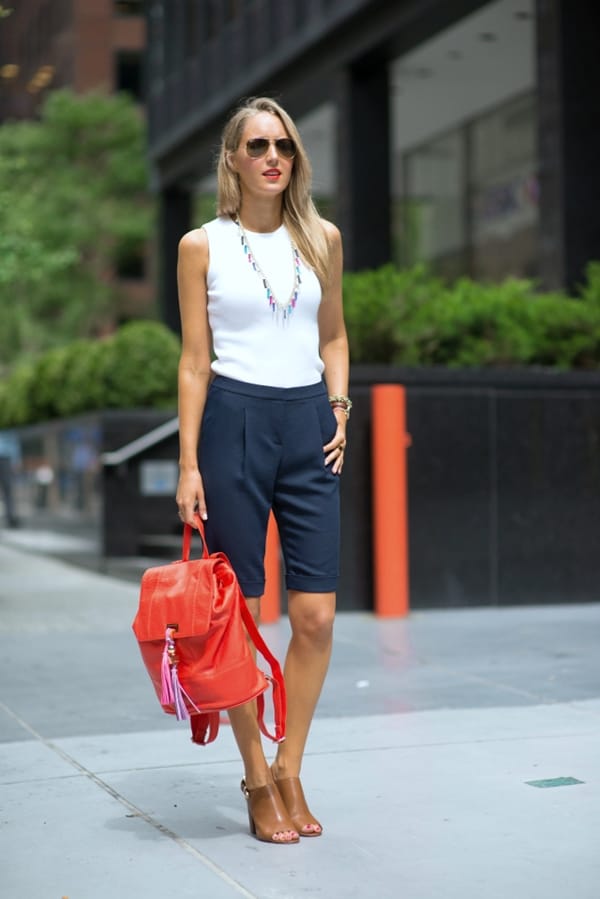 May it be halter top or may it be a simple tank or may it be a bohemian flare top; these Bermuda shorts always look stunning. Loafers look cool with a bit of loose Bermuda shorts while you may also try them with a bit longer shorts as well. Wearing accessories including necklace is also a great idea making you look stylish.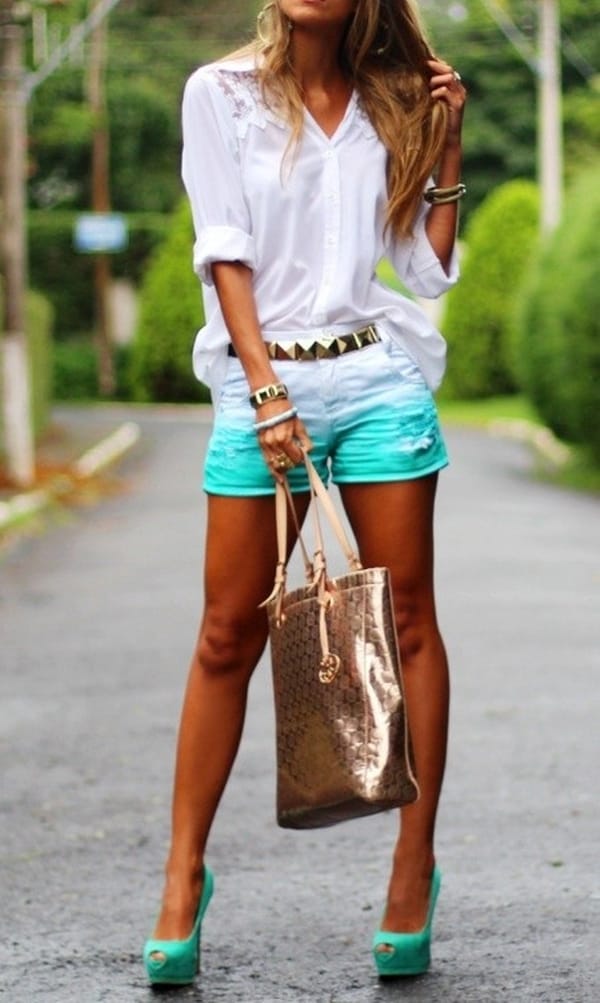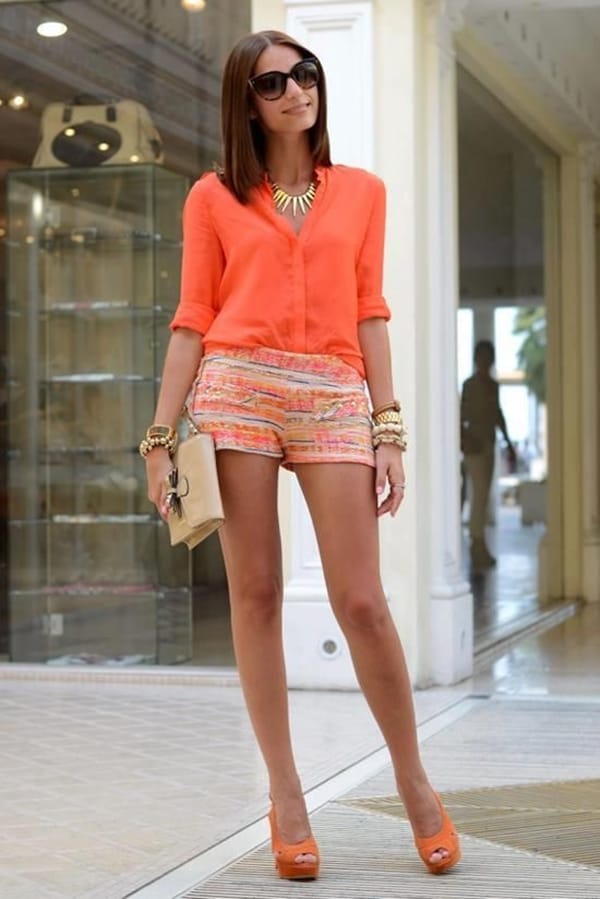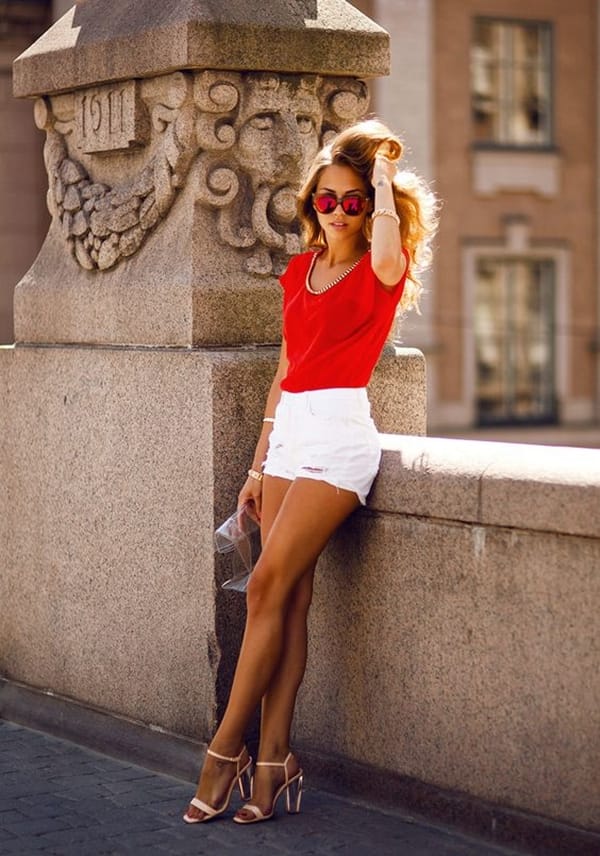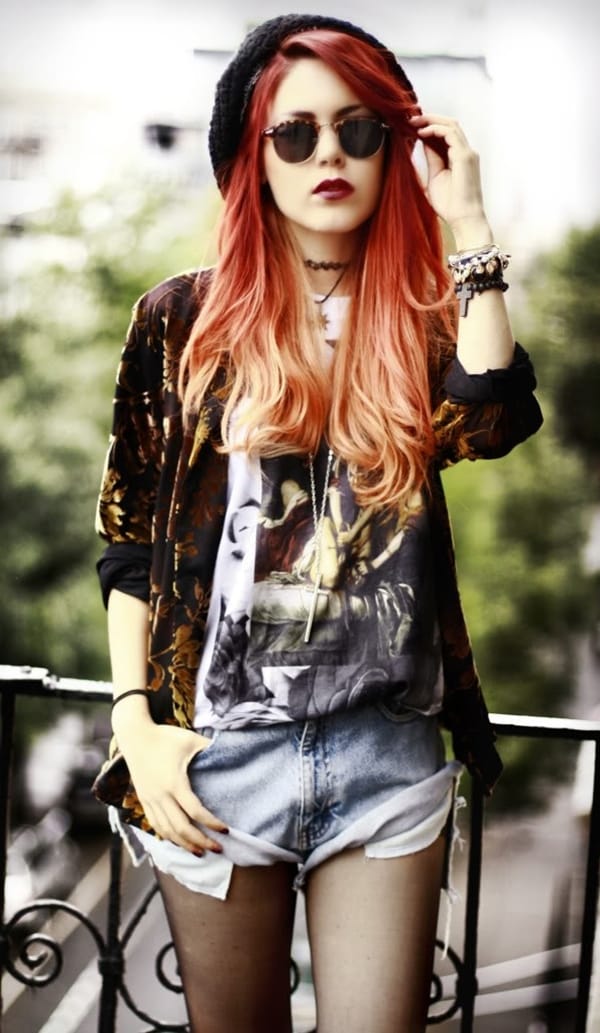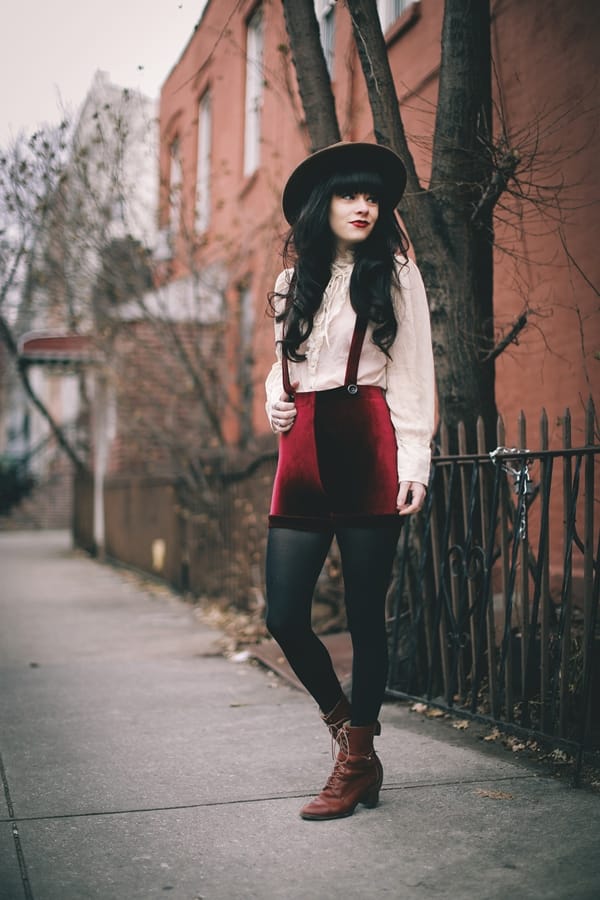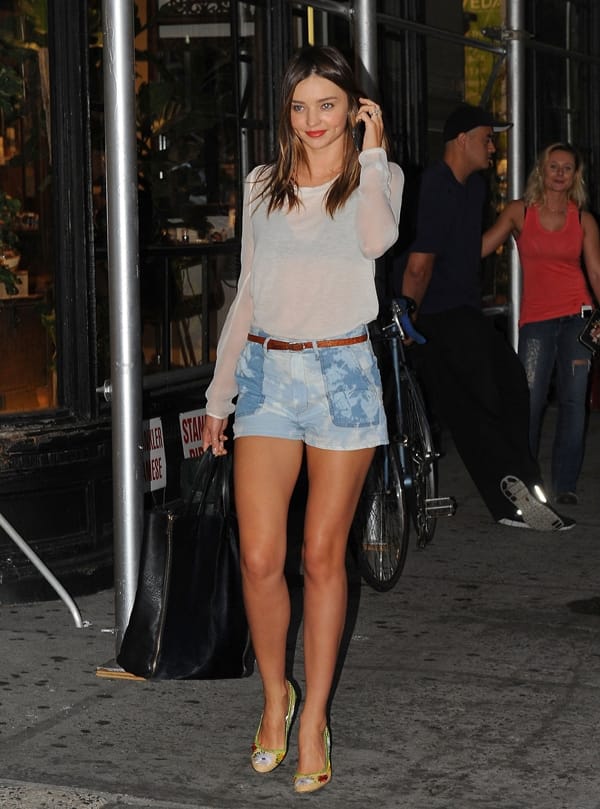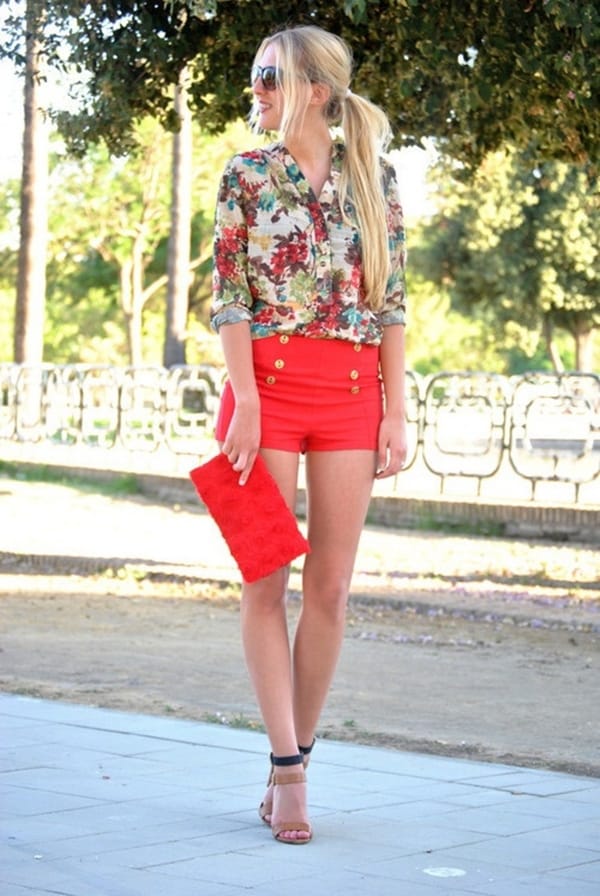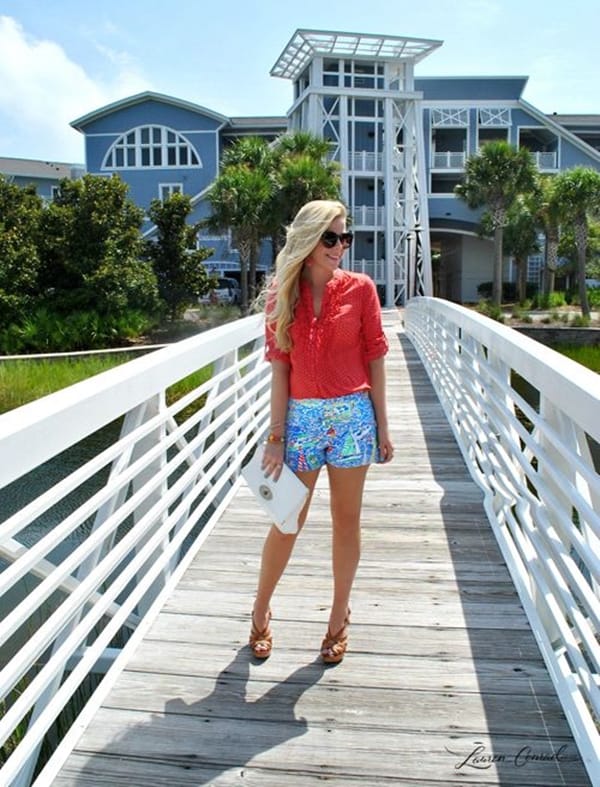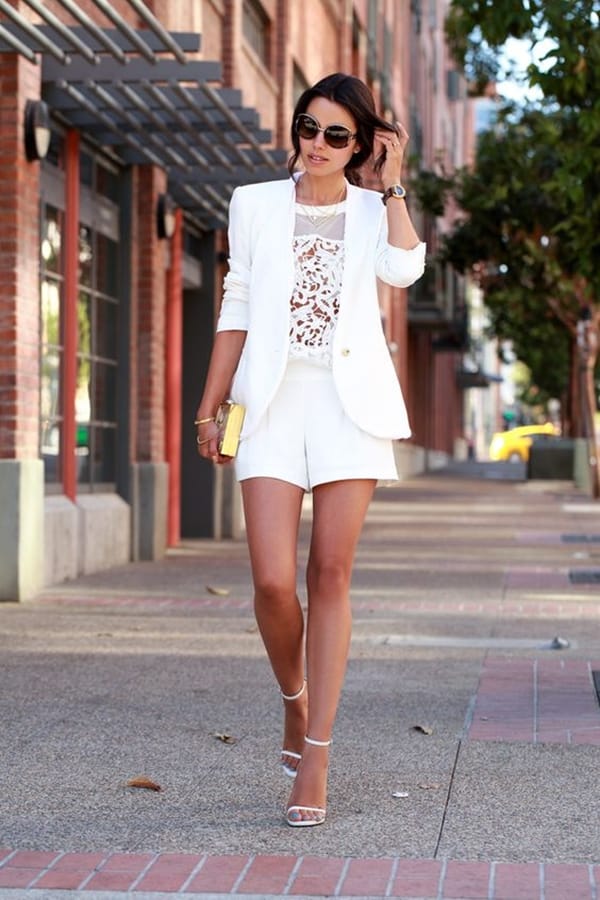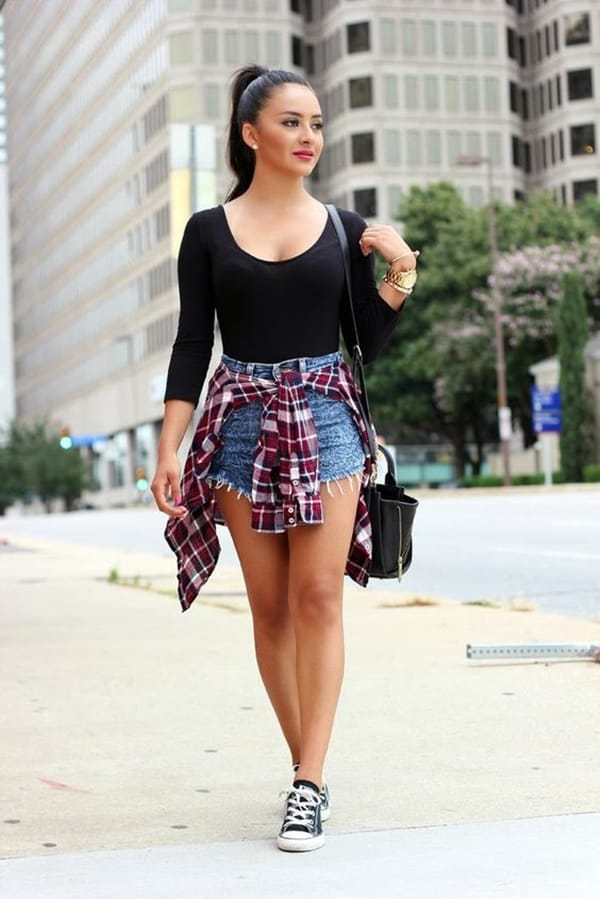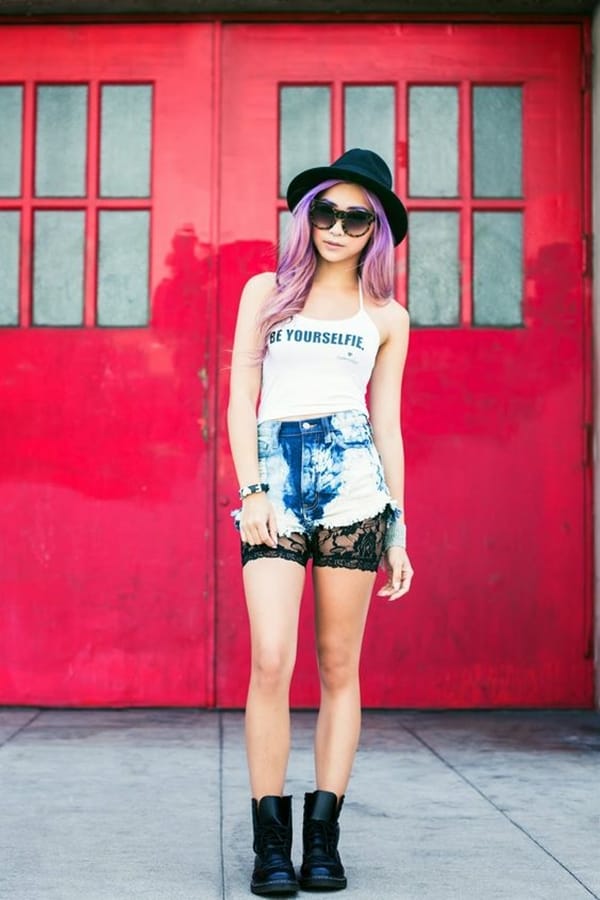 Ruling the high waist shorts and short leg shorts and tribal ones and the Aztec ones and the shimmer ones are all great to try once in the summer. Your wardrobe will be ready for office or a casual trip with buddies or a fun event in college or some party if you have these Unbounded and Hot Looks in Shorts to Acquire.