Name one woman on earth who doesn't feel proud about the interesting fact that "We can put our whole world in our handbags." Carrying handbags ensures that you won't need to take a U-turn from the office to home as to get ready for a date with him after work. BECAUSE we are going to tell you those 12 most important things a woman must have in their handbags to look sexier and confident all over again.
And why to think of just the fashion accessories for a woman has got to be perfect which isn't possible until you take other major things under consideration. Fashion bloggers around the globe will just keep on blabbering about make-up accessories completely forgetting about that pepper spray that keeps you safe from lurkers around. And that a lipstick isn't able to save your heels from the pain of new footwear but a bandage will.
12 Things Women Must Have in Their Handbags
Make-up and Beauty Stuffs
Mini Face wash and Hand Sanitizer
Oh! You had a really tiring day and you don't wish to go on a casual fun party with friends, yeah? But did you forget about that face wash in your handbag? Go and get fresh and you will look more fresh than you were the moment ago! It helps anytime giving you ultimate charm to look attractive in parties.
Compact Powder for Instant Freshness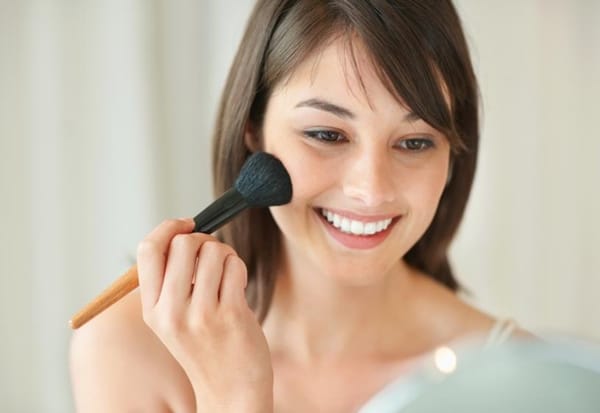 Well well, don't worry! We have not forgotten to mention the compact powder though! A lady will always need compact to look sexy and to look sexier she will have to follow next steps. Since you cannot carry complete wardrobe these small make-up products help you to grab freshness instantly.
Compact Mirror to Flaunt Your Sexiness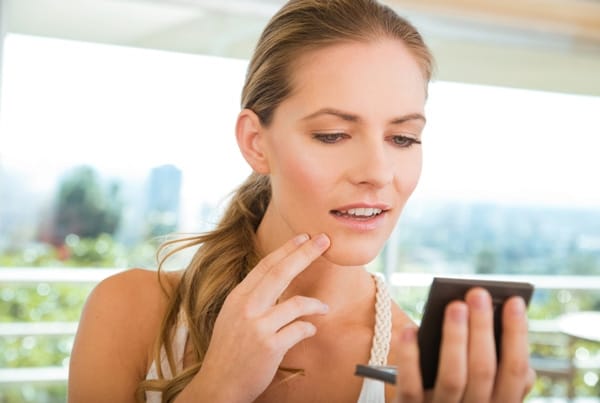 And don't get panic when you don't find a washroom at some weird public place to check on your appearance. Just pull out that compact mirror out of your magic bag and know that you are looking glamorous as always. (Don't keep on looking at yourself, now!)
Concealer to Ditch Dark Circle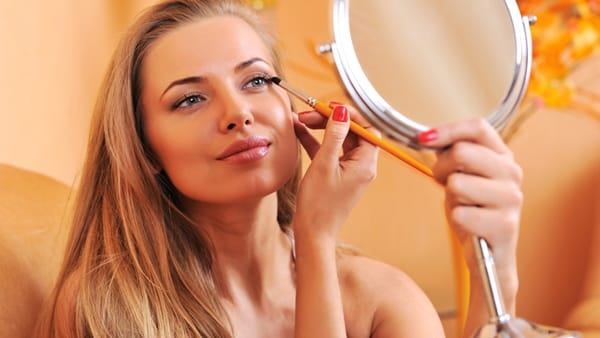 Yes, you had applied that concealer in the morning. But now you just washed face with face wash and you are no friends with dark circle. You want them gone! So use concealer! Nothing but the concealer could help you ditch the ugly dark circle. You may also carry eyeliners and mascara and the shadows to make your eyes more attractive.
Lipstick that Runs with All Outfits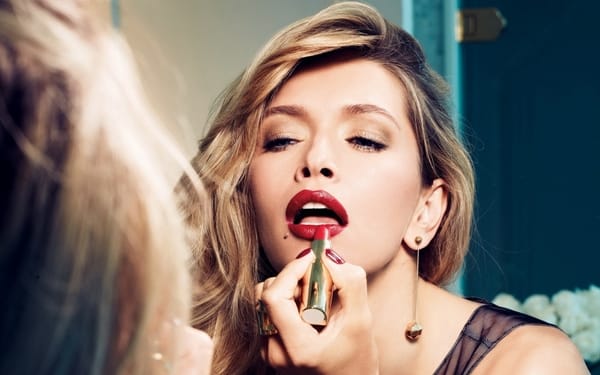 Maybe red is your color or the blush pink or say maroon or wine? Know yourself and what lipstick suits your complexion the most as to carry the same in your handbag. You can't just go on for a date with blank plain lips with no lip balm and lipstick on it. Your appearance instantly changes when you wear that one color making you stand out from all other days.
Hair Accessories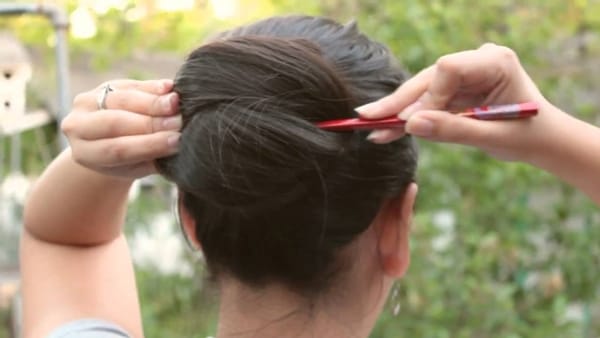 And what will you do if it is a bright sunny day with heat floating all over the place with your hair making you feel irritated? Carry a clutcher along with some clips to come to use when you need them. You cannot even drive like the yo-yo bike rider because your hair will get messed up in a minute. This is yet another must have in your handbag that keeps your head in place. Get hair done instantly with infinite stylish ideas!
Health and Safety
Pepper Spray to teach "them" Lesson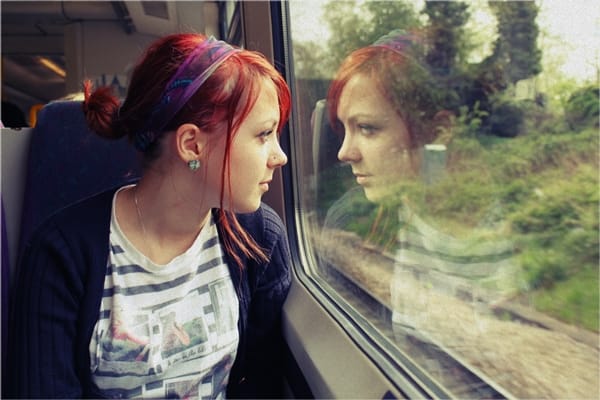 You never know when will some jerk come across your way and make it an embarrassing situation. Imagine yourself travelling in the train and someone trying to tease you and you don't have anything to hit him with. Oh-my-gosh! But if you have pepper spray you will just make him forget about such disrespectful thoughts and remember your face forever.
Diary and Pen to don't let Phone Ditch you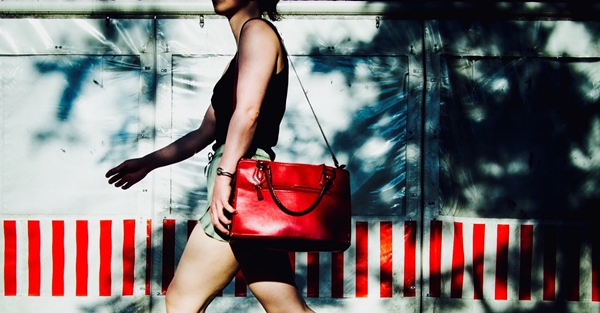 Phone can die of exhausted battery but the diary and pen will always work. It is an old school idea but it is worth a try, isn't it? How will you tell your mom that you will reach home late if you don't know the number and coincidently your phone just died? This idea will always work!
Pads or Tampons for Those Days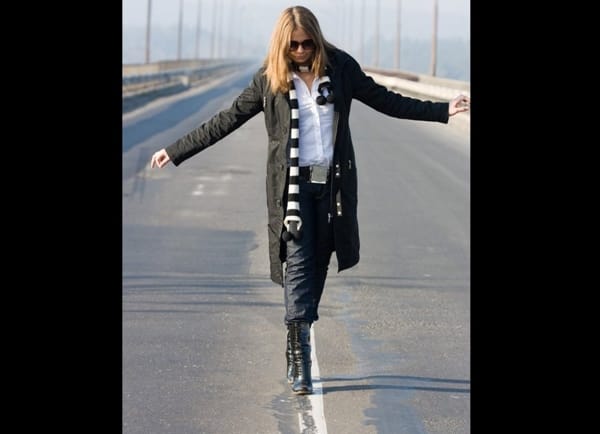 Menstrual cycle is a headache but you cannot do anything about it! Rather than falling in distress during work due to unprepared news that "Periods are on!" is quite panicking. Pads and tampons for those days must be ready in your handbag as to be confident all the time.
Money Wallet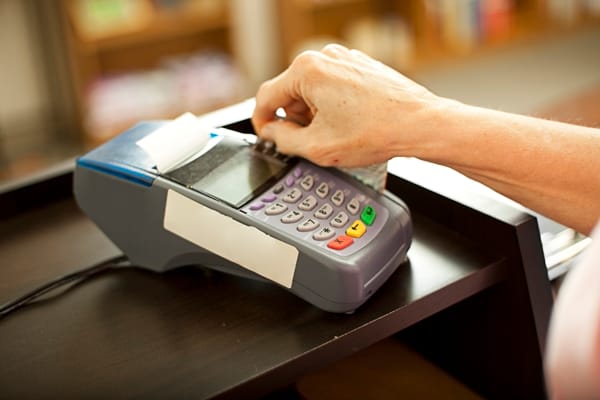 And that must contain enough money to reach home munching in some snacks. And all of your credit and debit cards must be in the wallet along with important travel cards. Well, don't forget your driving license and identity proofs as you may need it sometime. Adding parents' photograph isn't a bad thing and you must go for it.
Important Medicines (In case, you need it)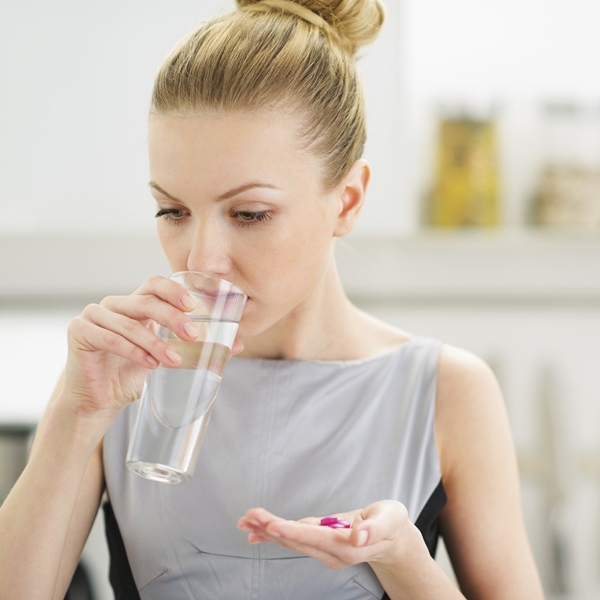 What if your friend isn't feeling good and it's heavily raining outside? You cannot even leave the place to get medicines. But the story will not be this if you already have some basic medicines for treating fever and headaches and all then it will be of help (Not only to you but also those around you).
And Finally, Your ID Proofs!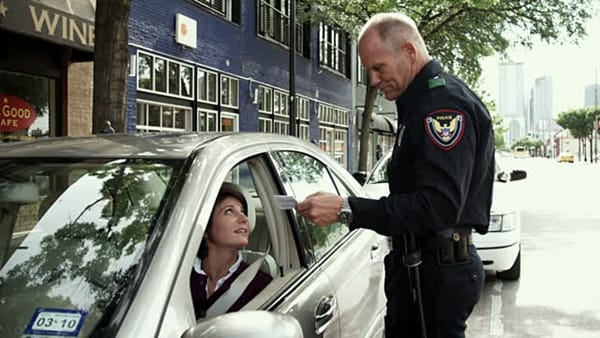 Carry your visa and passport and driving license and any other id proofs you have. You can need it at important job interviews or the bank processes and almost everywhere. It will keep your handbag most managed thing on earth; trust me!
A lady is the one who cares for the home so well that she could tell which corner of the home holds the thread and the needle. And so it is not a tough job for her to be perfect with her handbag as well. She has got all the talent on the earth to flaunt the perfection in work. Well, this is the thing that should receive credits for making life easier.
Save
Save
Save
Save
Save
Save
Save
Save