We all know that lipsticks can be used to create different looks. There are ombre gradient lips, textured lips, vampy look, metallic lips and also the lollipop lipstick look. But do you know that the lipsticks can be used for different purposes too? You heard it right!!! Your old but favorite lipstick can be repurposed too!! So select your shade and try these extremely cool ways to repurpose your old lipsticks so that they can  go well with your outfits.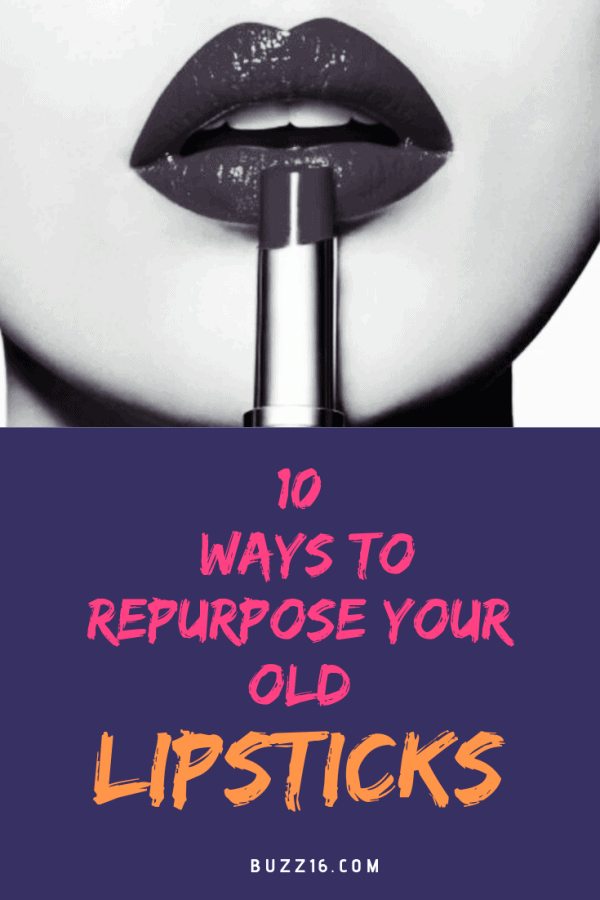 Ways to Repurpose Your Old Lipsticks
Cream Blush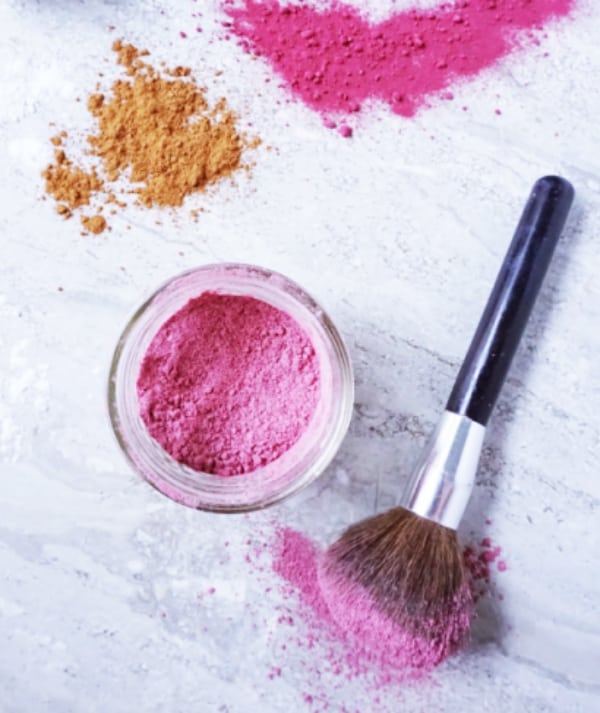 Dry skin but still want the makeup to sustain well? Here's the solution. Try using a cream blush that would not only make your skin radiate and blush, but also provide an appropriate amount of moisture to your face without being greasy and keeping the skin sweat-free.
Try It –
Take a bit of your old lipstick and add few drops of argan oil in it with the help of a stippling brush.
Apply it lightly on the apples of cheeks to get that desired blush.
Color Correct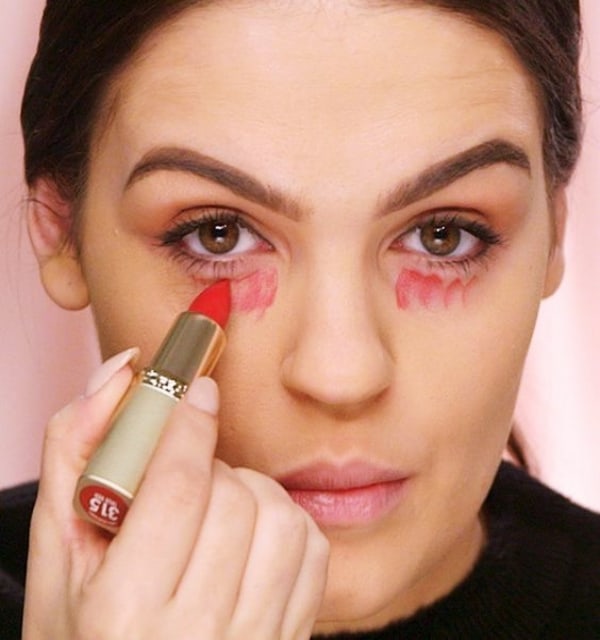 If you have super dark circles, then your lipstick can definitely come to your rescue!  Your old lipstick can definitely act as a color correct. Try to hide your dark circles with the help of a  liquid lipstick.
Try It-
Use a peachy pink or red shade and dot some amount underneath your eyes.
Take help of a beauty blender sponge and blend it well.
Apply some concealer in order to avoid the ashy look.
Colored Mascara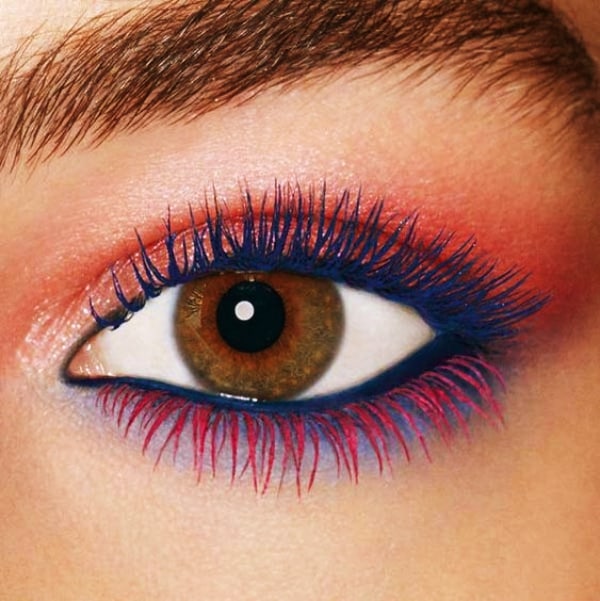 The use of lipstick as colored mascara is making a comeback in the trend. So, get your mascara wand and get ready to try this hack.
Try It-
Take a liquid lipstick and dip the mascara wand in it.
Brush through the lashes in the same way as you apply the normal mascara.
Add an extra coat of mascara if you want to stay it as put.
Contour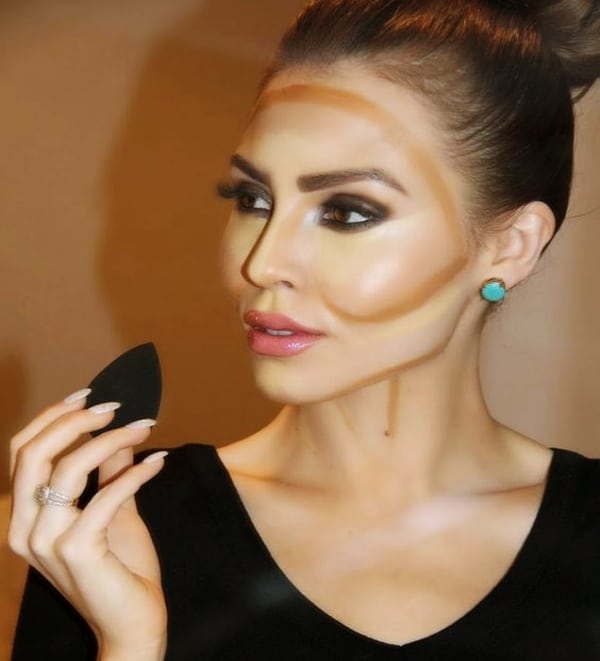 If you have a suitable shade of lipstick, then it can be used as contour to help you look skinnier. A lipstick having satin finish in a neutral shade would be a perfect choice, which makes it easy to blend.
Try It-
Use the lipstick to map out the facial areas that you want to sculpt.
Use a makeup brush to blend it properly.
In order to make it last longer, don't forget to apply some powder.
Custom Shade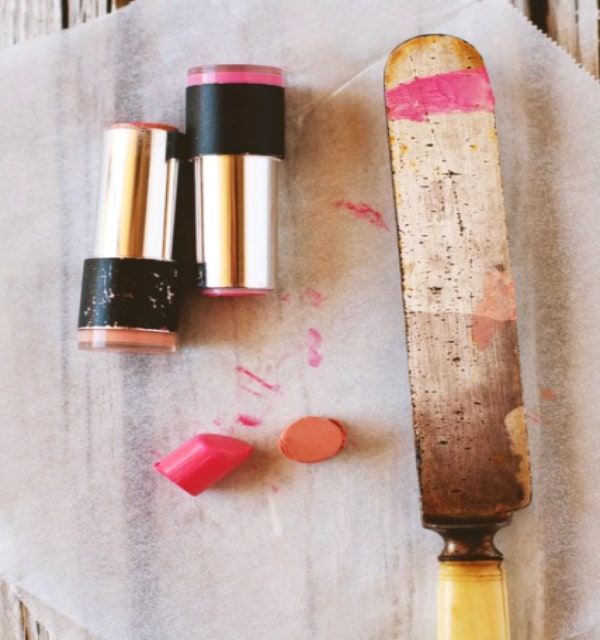 Want to try something new and different? How about a new and customized shade of your lipstick? Try this trick and bamboozle everyone! Try making light and elegant shades that match your office outfits too.
Try It –
Select any two of your favorite shades and place them in a microwave-safe container.
Allow the shades to melt by microwaving them for about 5-6 seconds.
Mix well and empty the resultant shade into a small tin container.
Eye Shadow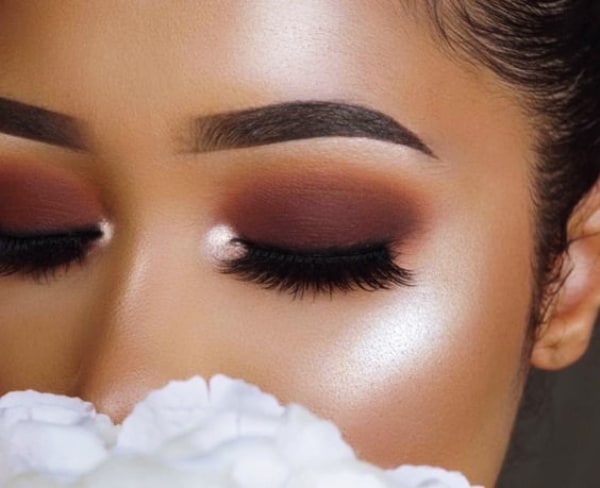 If you want to have a dark shade for your eyes, then you can definitely go for your favorite lipstick. Yes, your lipstick can be repurposed as an eye color.  If you want to have a translucent eye color, go for the nude shade of the lipstick. Repurpose the lipstick as an eye color so that you can match the shade of yours lips to that of your eyes.
Lip Gloss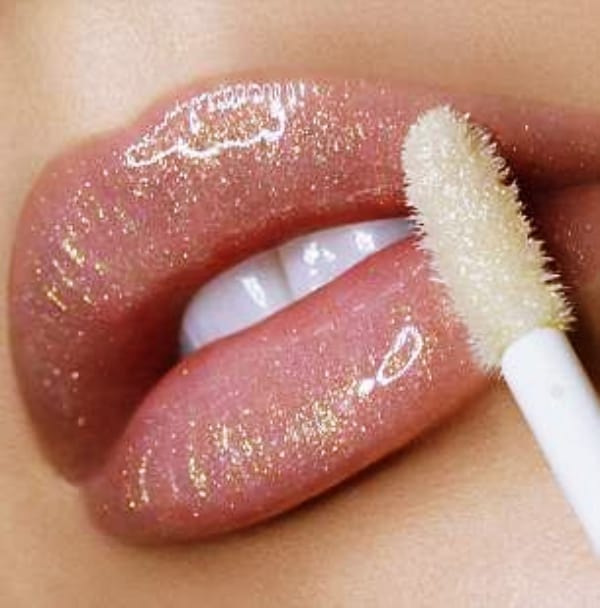 Who doesn't love glossy lips? If you want to add more gloss to your lipstick then try this cool hack! Use a perfect glossy shade matching your outfit and get the look that refused to die!
Try It –
With the help of a lip brush, try to mix Vaseline or any other transparent petroleum jelly with your lip colour.
Try mixing them on your hands rather than on a palette as the hands provides more warmth to the product so that it skims quickly on the lips.
Lip Liner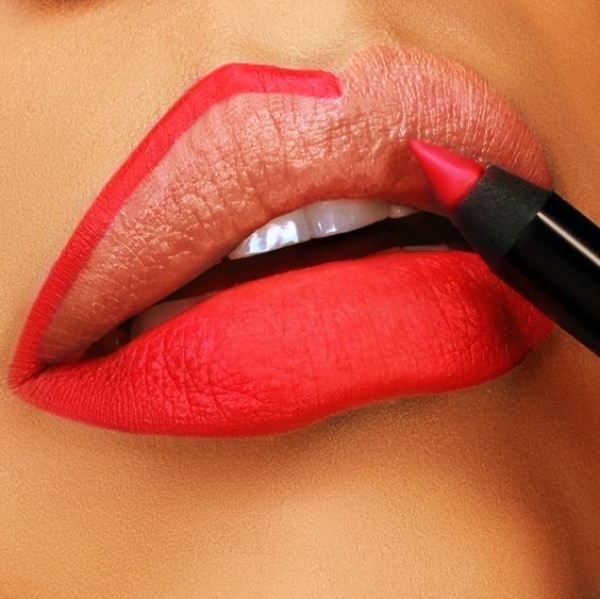 Trouble finding the lip liner that has same color as that of your lipstick? No issues, keep calm and try this cool hack of using the lipstick as the lip liner to give a perfect shape and outline to your lips.
Try It-
Dip a thin lip brush into the lipstick and allow it to dry.
Line the lips with the brush as you with the pencil.
Apply the lipstick on the remaining part and it's done!
Eye Liner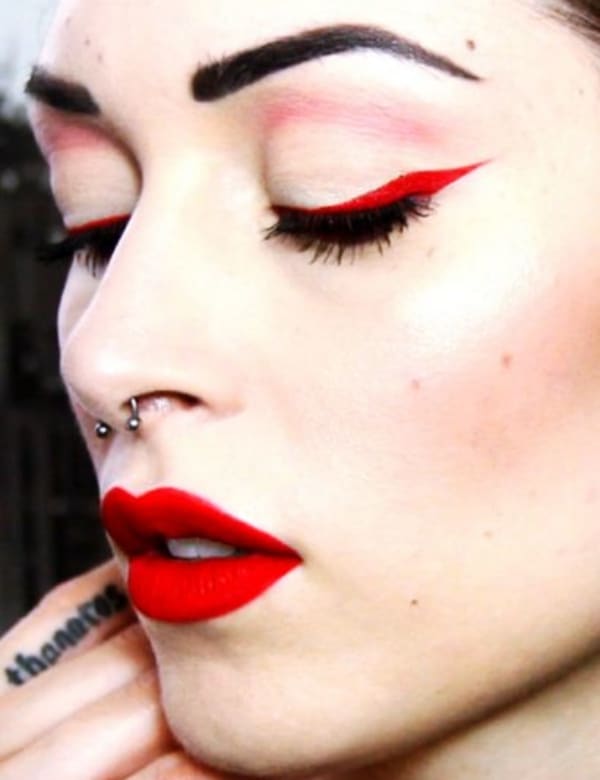 Want to go for a funky shade for your eye liner? Here's the solution. Get a similar look like above and pair it up with a cute tattoo. Use your old liquid lipsticks for this trick.
Try It –
Draw a flick on the edges of the eyes with the help of a small angled brush.
To create a cat eye look, follow through your lash line.
Tinted Lip Balm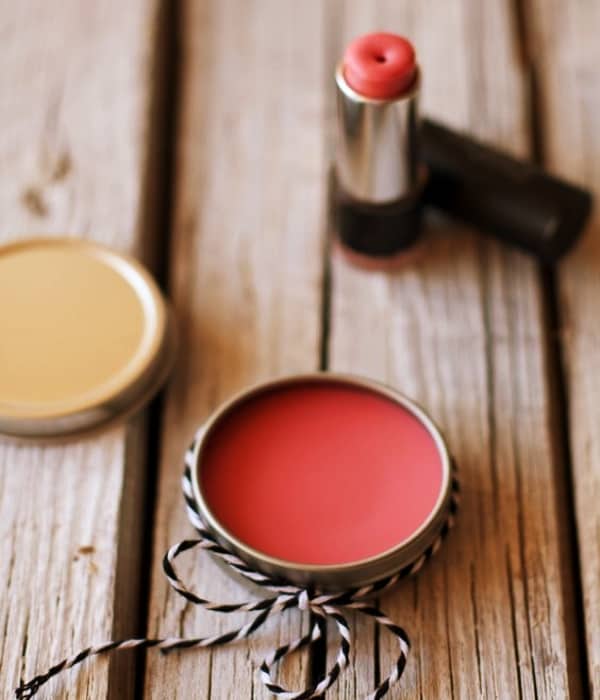 Want the kindness of a lip balm but with the shade of lipstick? Then try this trick! Use your lip balm as lipstick or lipstick as lip balm.
Try It –
Select your favorite lipstick. Allow it to melt for few minutes in the microwave.
Take a transparent colored lip balm and mix the molten lipstick to it and your colored lip balm is ready.
So try these awesome ways to repurpose the old lipsticks if you are bored of the archaic looking lipsticks and still don't want to fling them out of your bag. Also try to match up a perfect nail color with your lipstick. Hope you get your desired shade as well as the desired look with these hacks in order to get that fashion runway look!