Home décor inspires all. And why not?? It oomph the uniqueness of your property. Despite spending fortune on luxurious items, there are impressive articles at home that can prove to be functional. Repurposing or recycling is loved by all and it is a fun way to transform the versatile objects into interesting home décor items. When it comes to recycling, the leftover wine bottles can be given a new purpose to enliven the décor of your house.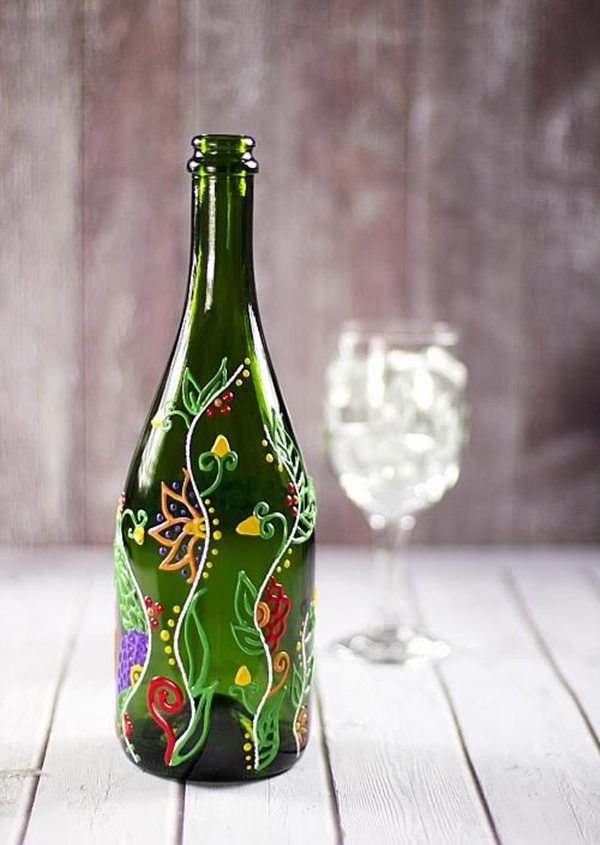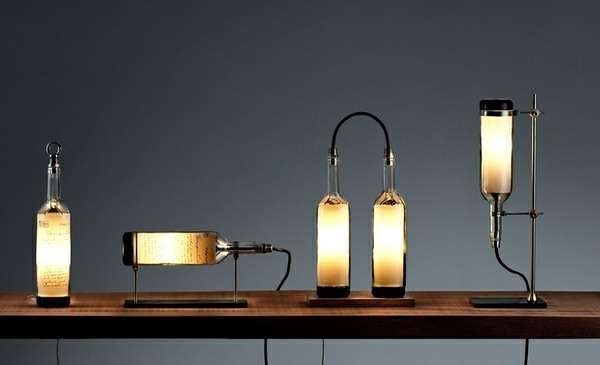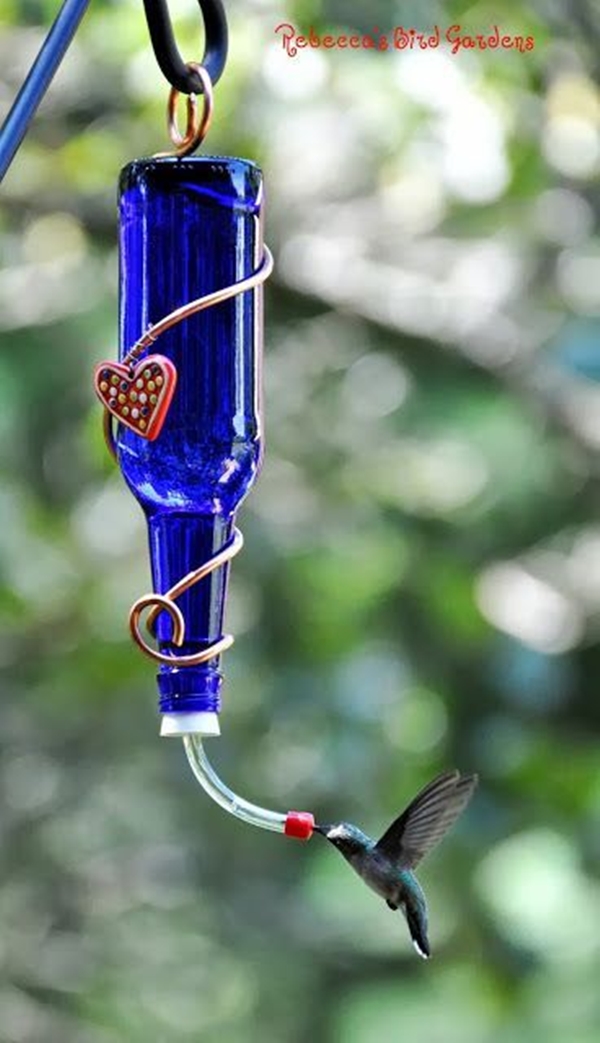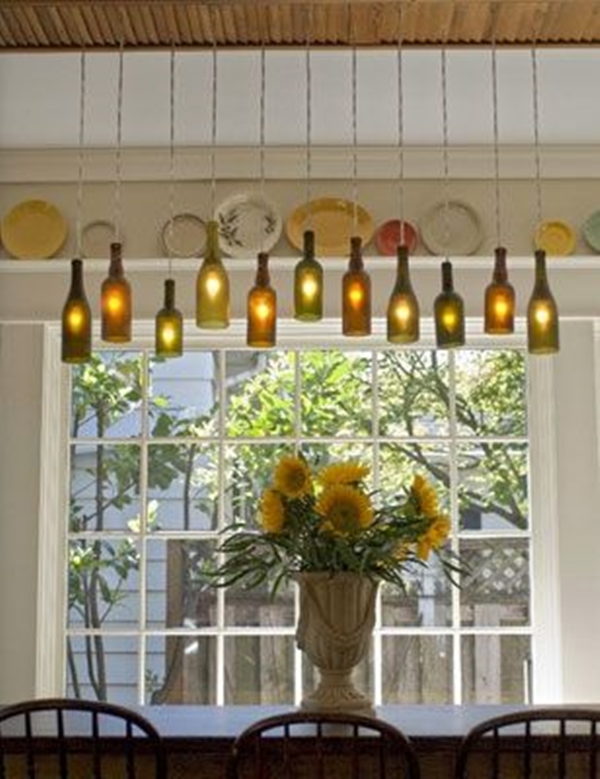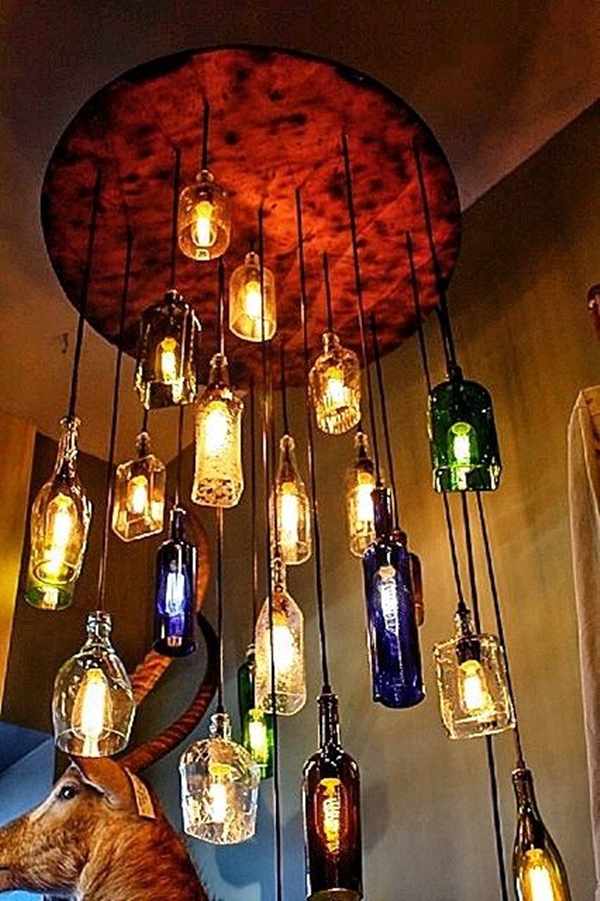 Wine Bottle Art Ideas
Do you have many empty wine bottles lying in any corner of your home? Well, instead of throwing them all away, why not convert them into DIY craft projects. It's definitely a cool way to decorate your interiors or backyard. From interesting serving platters to creative outdoor bottle trees, there is a plethora of amazing wine bottle art ideas. So, get inspired by the below-mentioned ideas and get started right now:
Melted Wine Bottle Serving Platter: Recycling those amazing wine bottles into personalized serving plates is nothing but a beautiful toss. Flattening wine bottles, also termed as bottle-slumping is a great way to serve your guests an exciting platter. Well, nothing could be much better than receiving tons of compliments from them.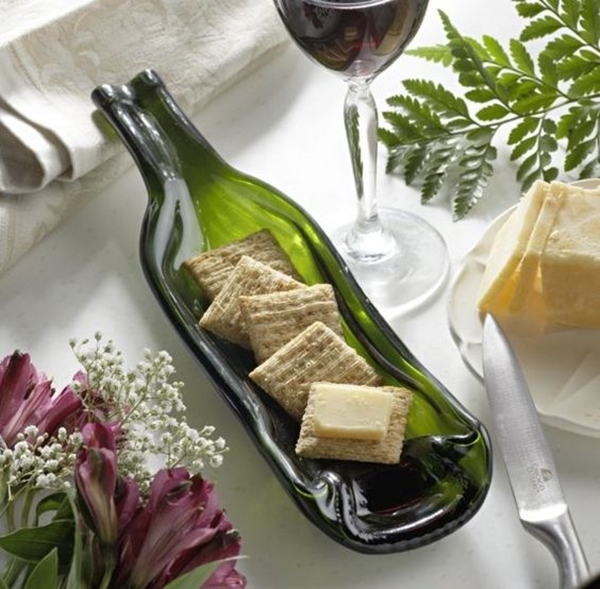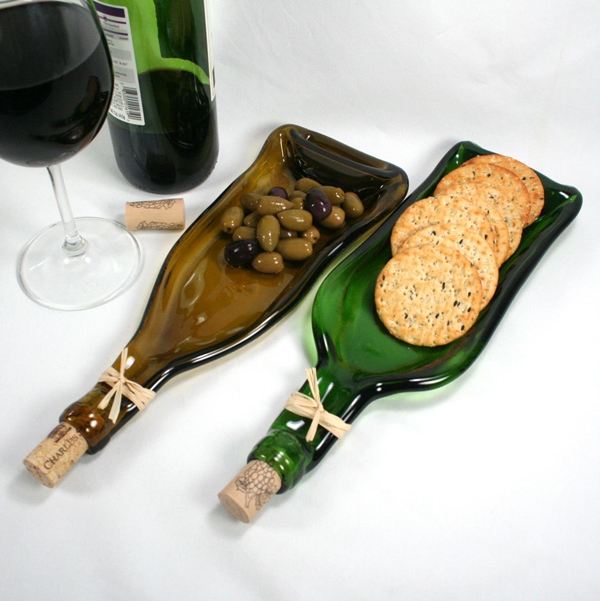 Prepare A Mini Garden: If you are hunting for ways to convert a small space at home into a mini garden, then amazing wine bottle art ideas can help you do so. Wine bottles for your own indoor garden can make your home look evergreen. Break the bottles from the middle and give them the shape of vase. Let them hang on the walls to offer a beautiful hanging wine bottle garden effect.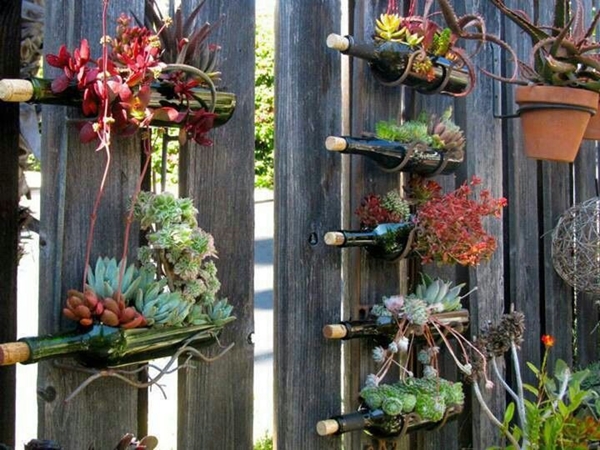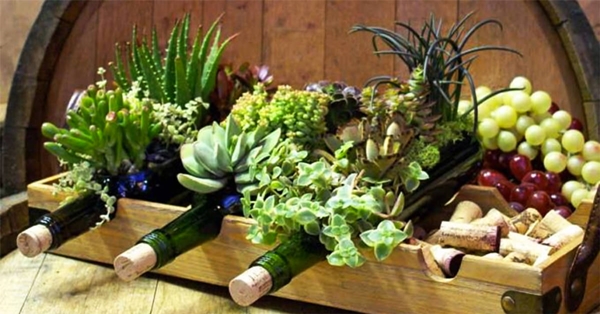 Add A Bit Of Lace: Let your bottles make a difference by adding a bit of laces at the bottom. The dripping paint on the inside brings a spectacular sight. This is an amazing wine bottle art idea for a beautiful table number centerpiece.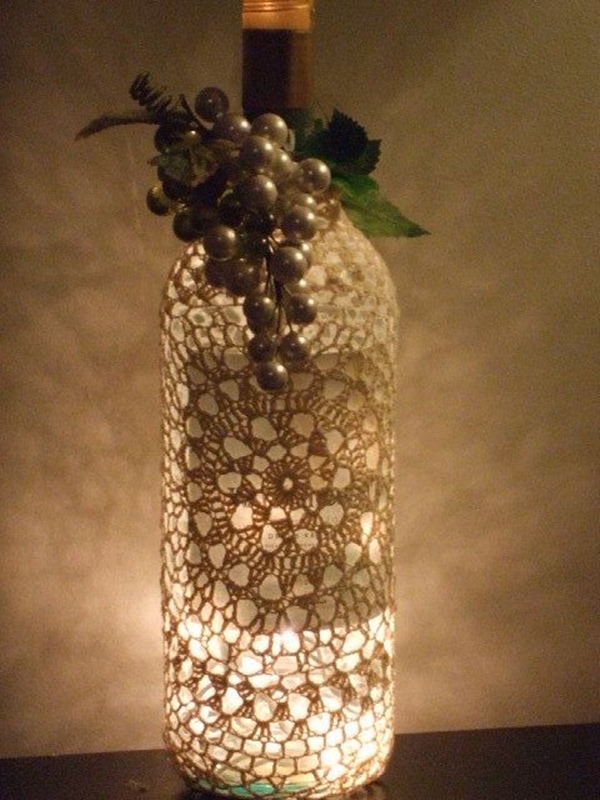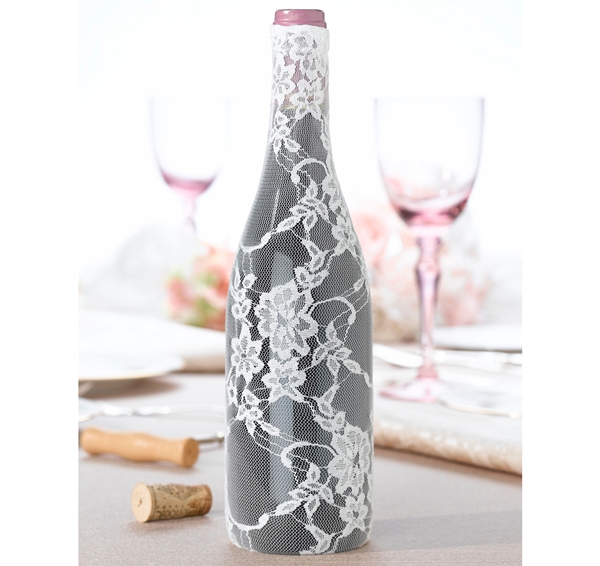 Jaw-Dropping Hanging Lights: New lighting costs a fortune, however, if you think of DIY projects, then wine bottles can be converted into pretty hanging lights. Cut the bottles with a bottle cutter and wire the pendants and hang them. Lit the bottles and get stunned by the illuminating effect.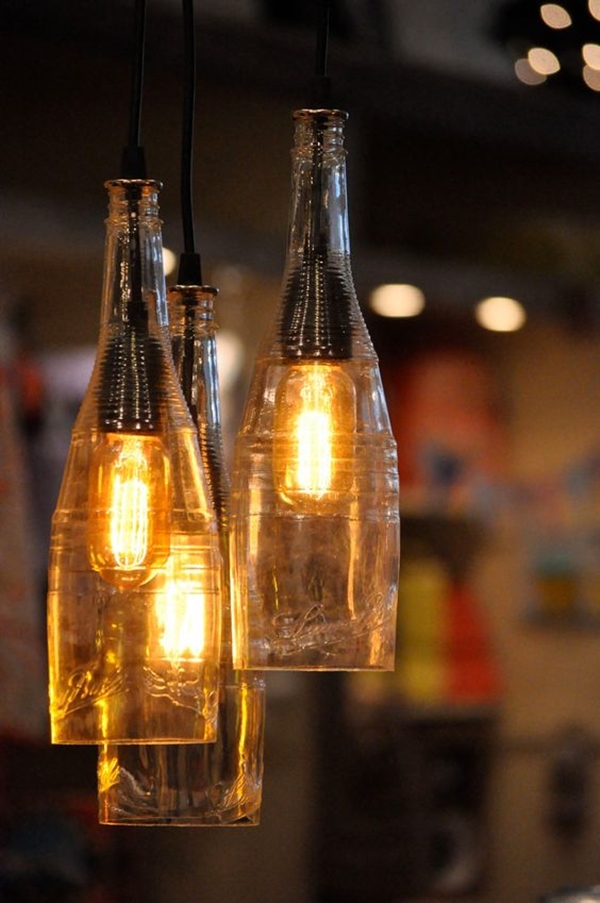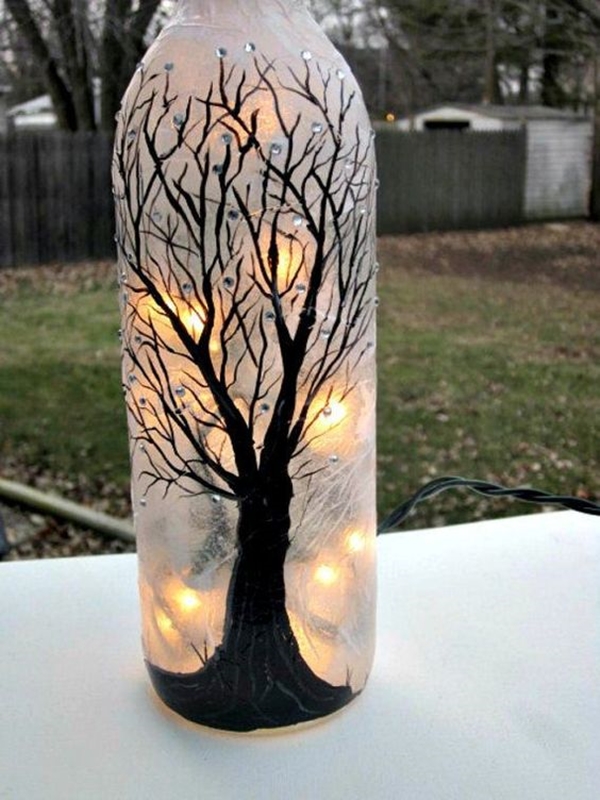 Create Memories With Rhinestones: It's a fantastic inspiration that can help you give a creative touch to your wine bottle. Glue sparkling rhinestones and create an effect that's simply second to none. Paste pictures to create a wine bottle picture frame.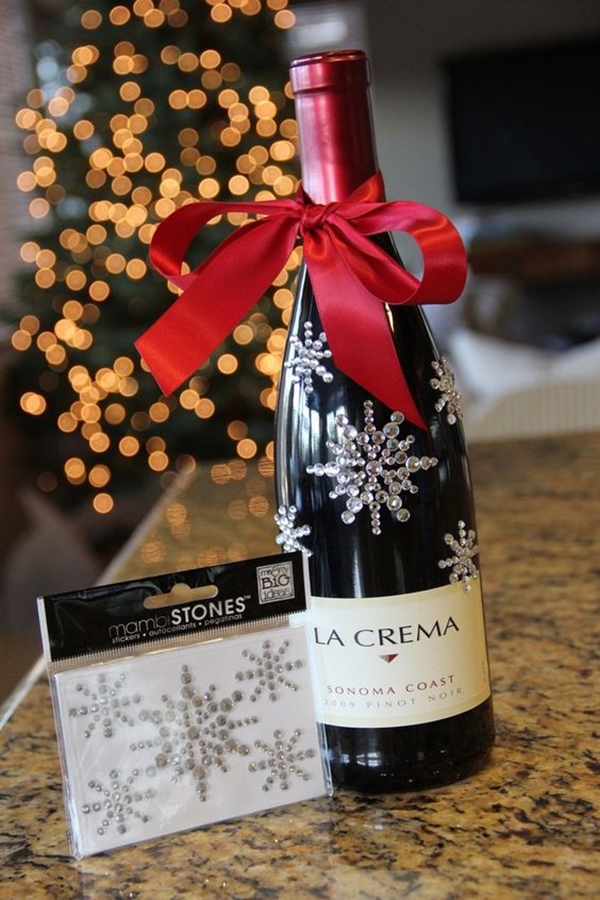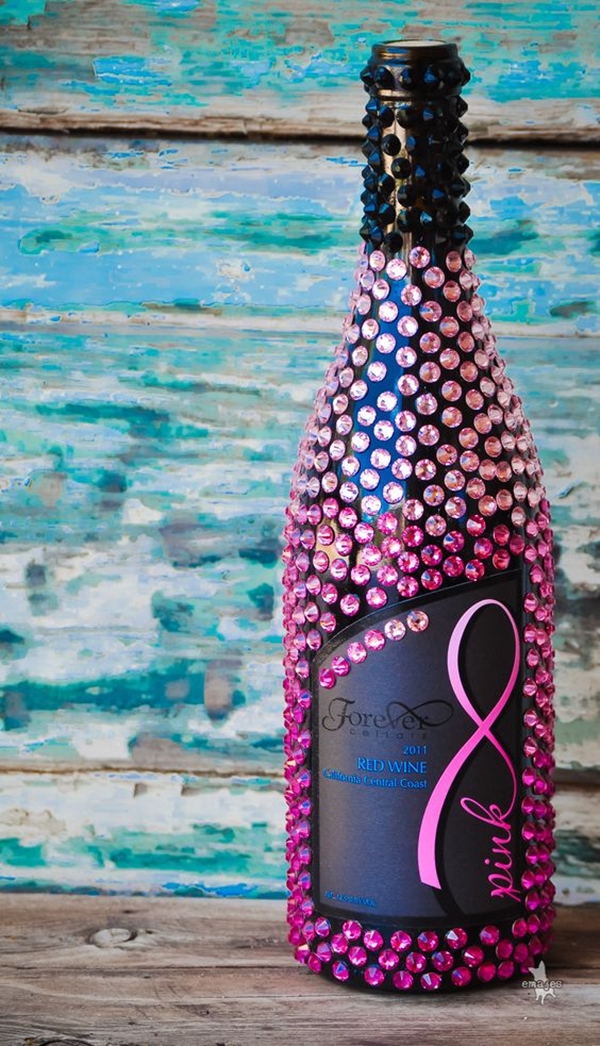 Give The Bottles A Rustic Look: Create beautiful vases with wine bottles and give a rustic effect. Wrap them with yarn and create spectacular vases. It's an amazing wine bottle art idea that looks great on your table.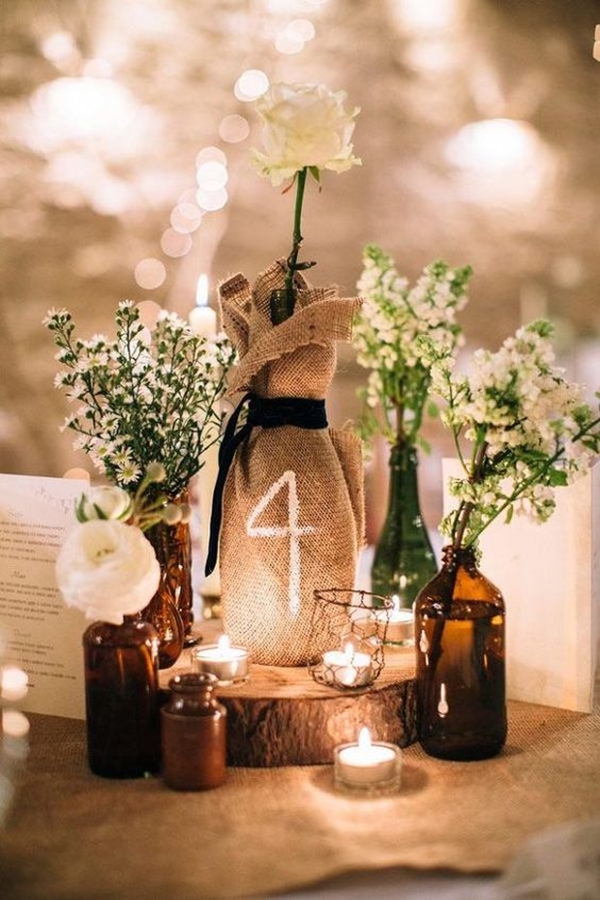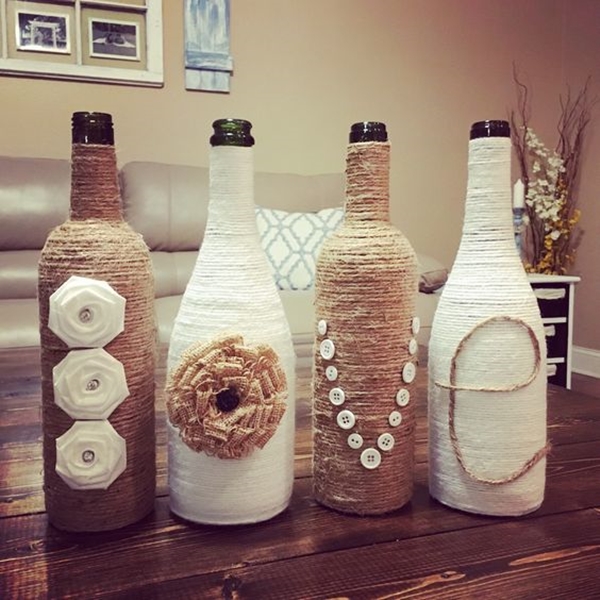 Enliven Your Room With Ombre Wine Bottles: We all love frosted ombre effect. The look is relatively cool to achieve and looks great. Later, you need other fillings or flowers to create a project that can let your freak flag fly.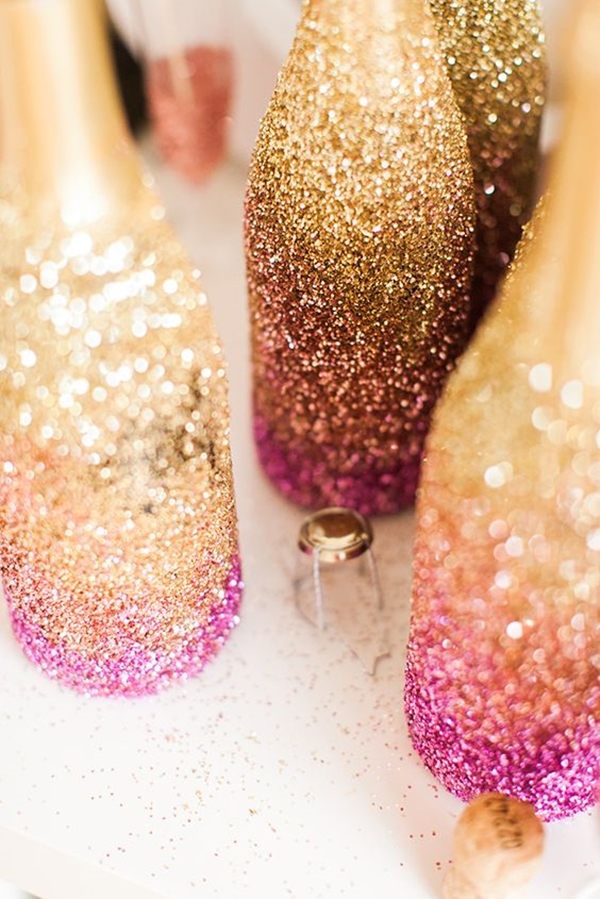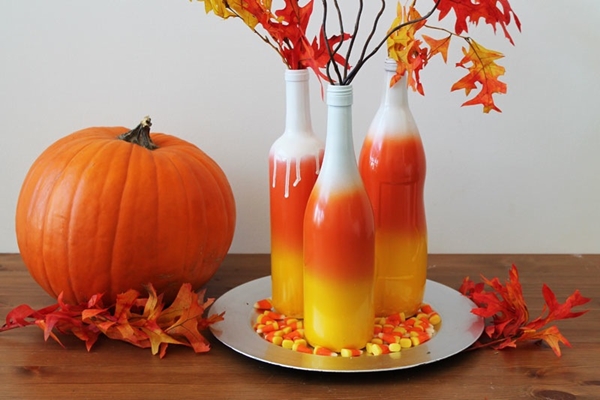 Metallic Bottles Can Do Wonders: When the wine bottles are given a metallic effect, they can become great centerpieces. Paint them metallic and let them hold your candles to illuminate your home.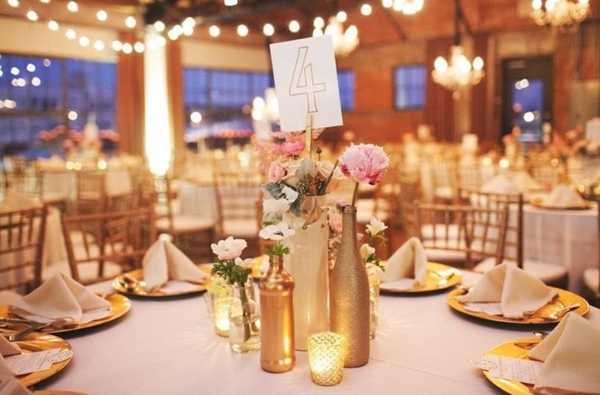 Salt Covered Bottles Adorn A Room: A salt touch effect is pretty amazing. Gather old wine bottles and spray a coat of primer on them. Let them dry and stick Epsom salt to bring a classy effect. Place the bottles on a silver platter and spread the extra Epsom salt and a few silver balls to make it a great centerpiece for your table.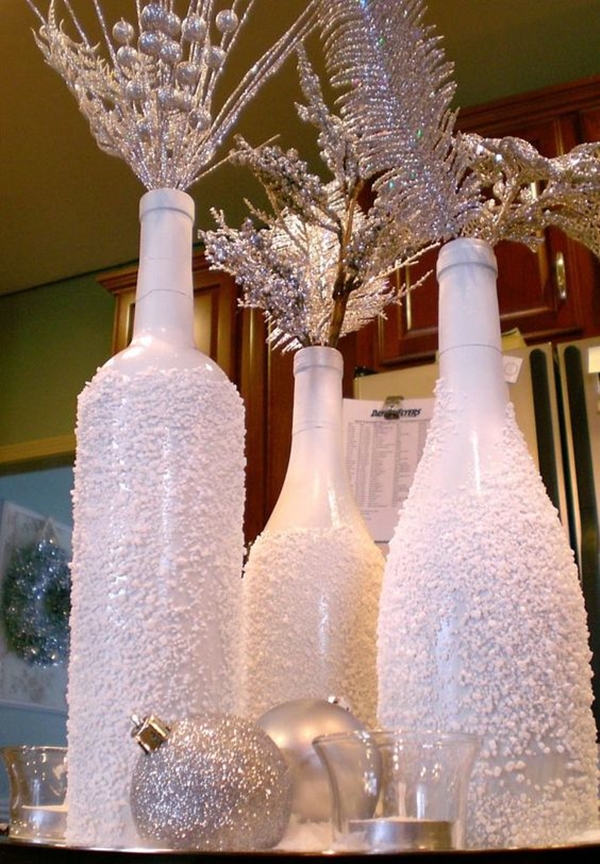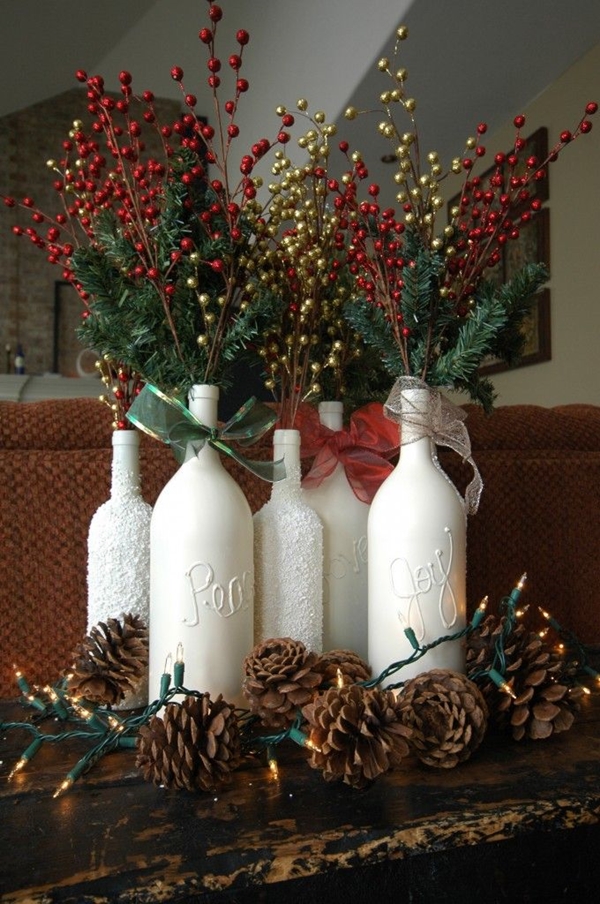 A Good Chalk Paint Can Make a Difference: A pretty chalk paint on the wine bottles can totally transform them. It gives an effect of cement or clay. Furthermore, you would truly fall in love with their modern and sleek look. The effect is easy to recreate and relatively easy.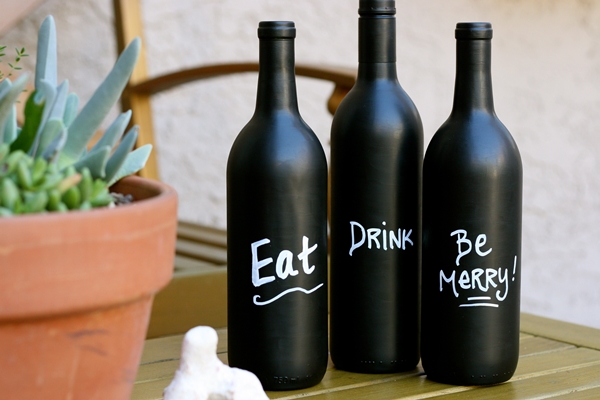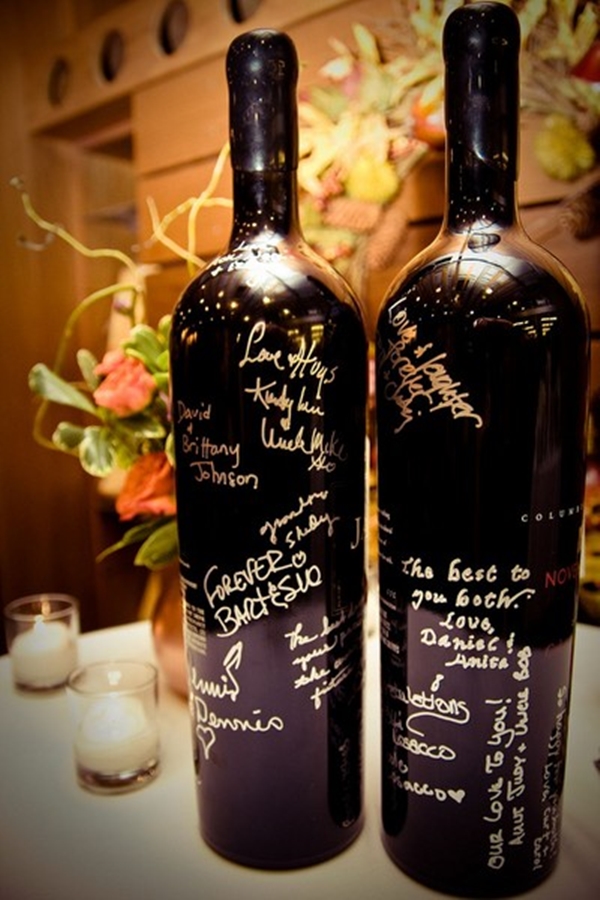 An Illuminating Lamp Base: A wine bottle can be transformed into gorgeous lamp base and it's an amazing wine bottle art idea. Create an exciting look by giving a stone spray to the bottles. Place a lamp atop and create a modern lamp for your bedroom.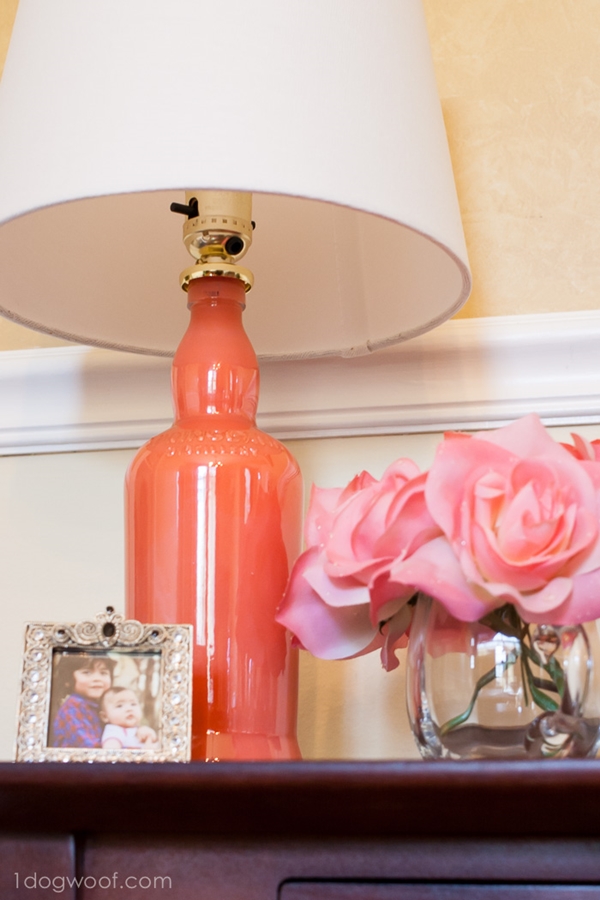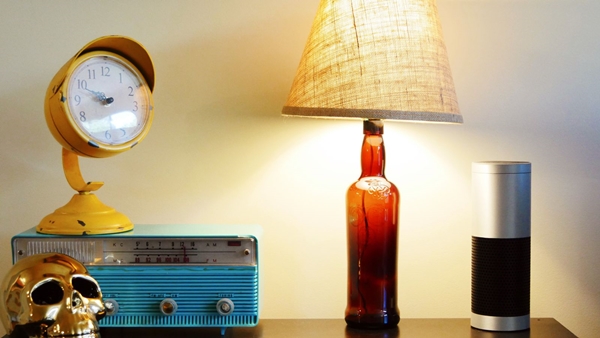 A Bookshelf that's Second To None: An interesting bookshelf made of wine bottles is truly second to none. Pick bottles and create a modern shelf from the recyclables. Well, who can say no to this amazing recycling?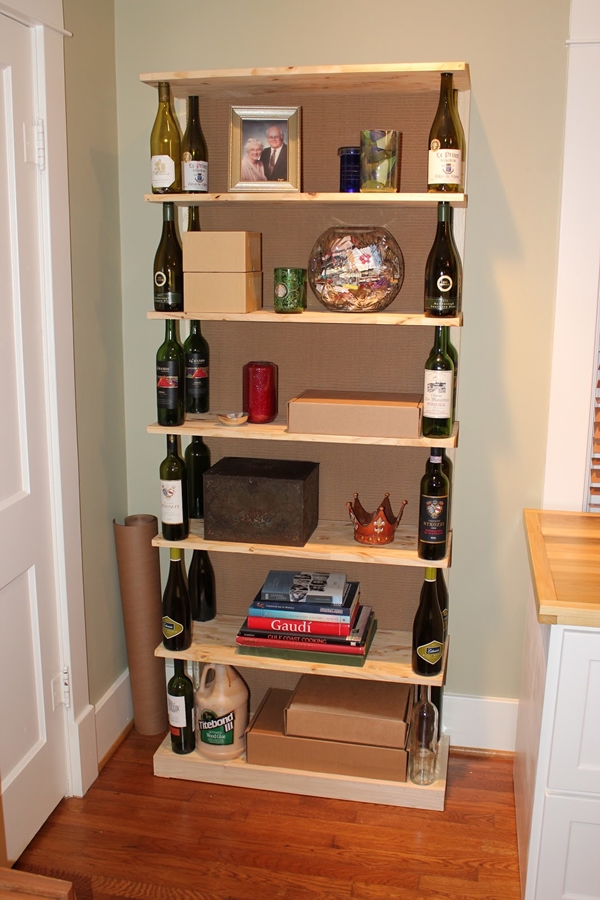 Make A Netted Bottle: If you are in love with beachy décor, then make a netted wine bottle that makes a great centerpiece. Make your own jute twine and save some money into the bottles.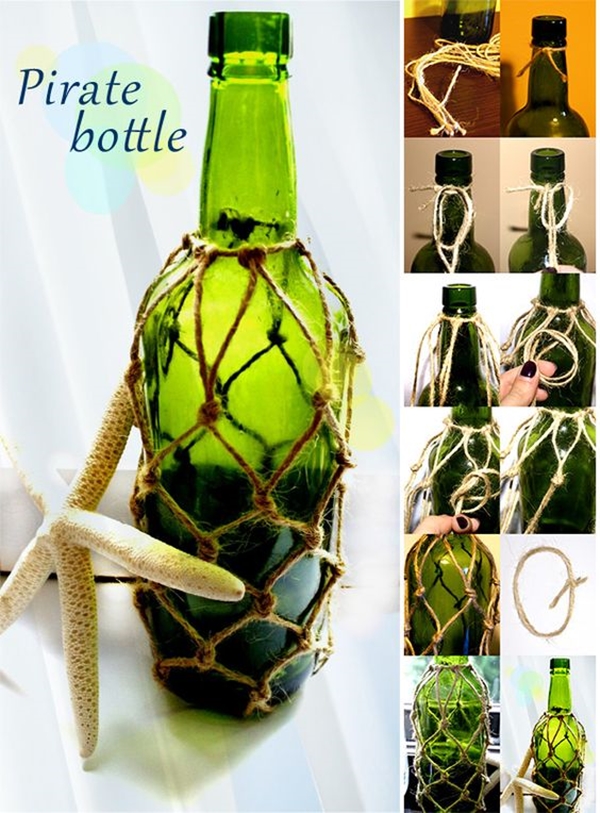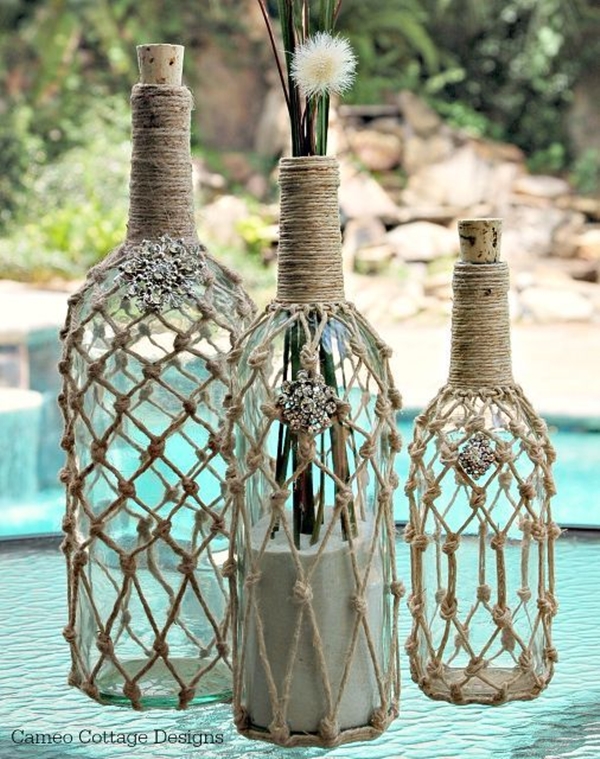 Upcycled Colorful Chandelier: To give your home a colorful effect, make chandeliers with wine bottles. Make use of the upper halves of the bottles to give a statement effect to your home.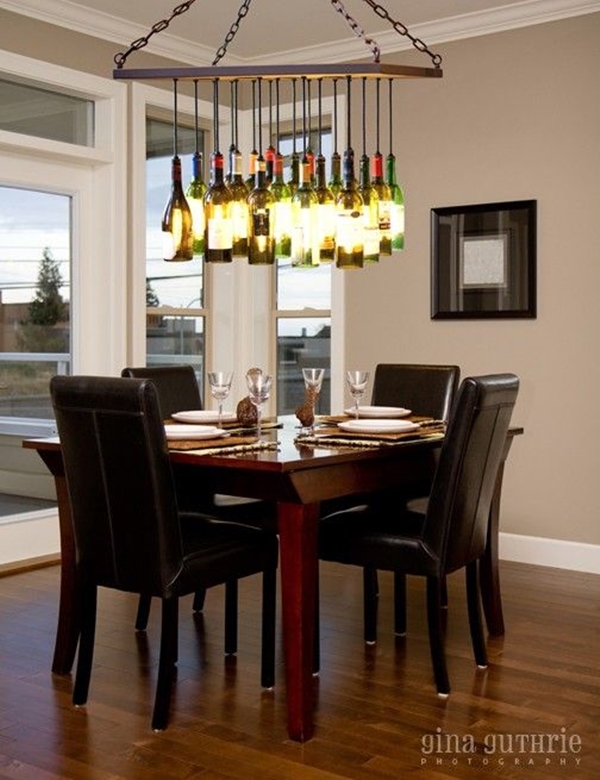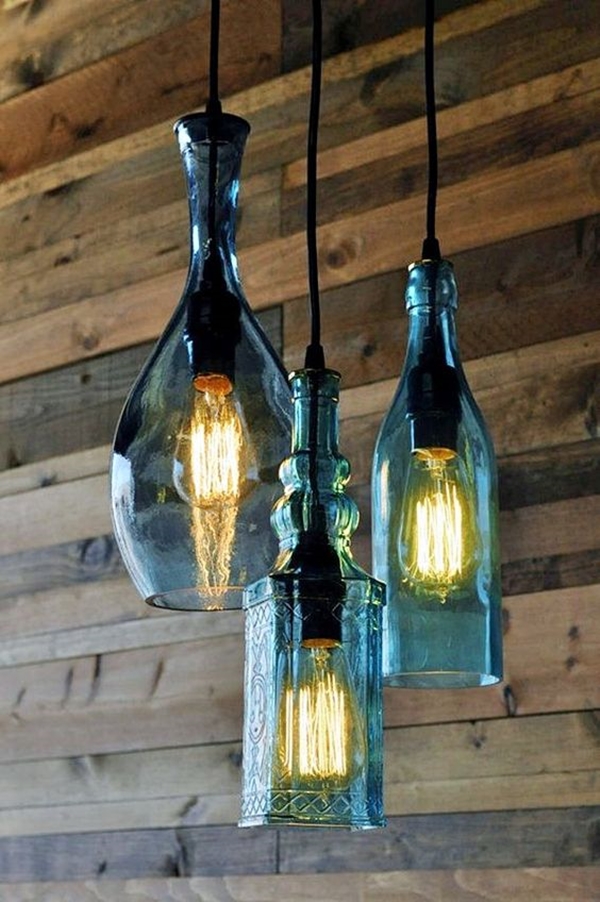 A Classy Wine Bottle Wall: Who does not love their own privacy? Well, everyone does!! Make your own private wall in your backyard with wine bottles. Essentially, the sun rays look stunning passing through the walls.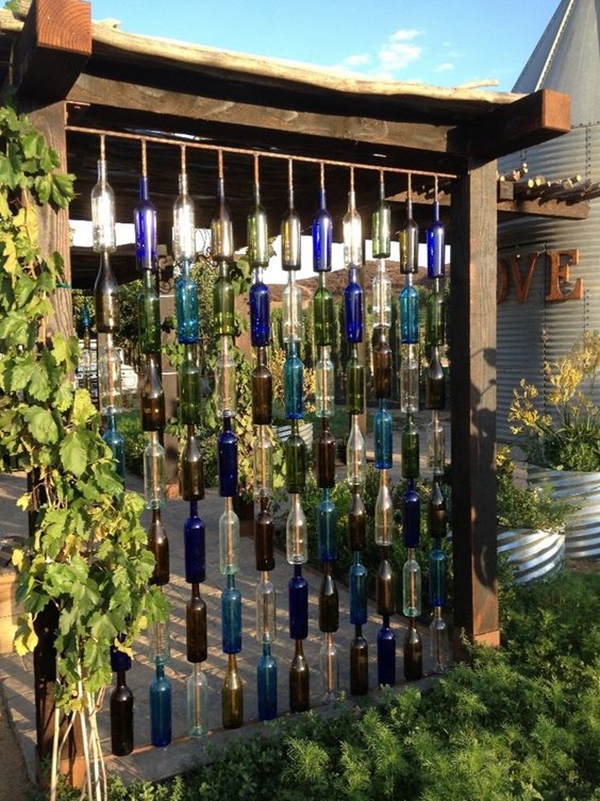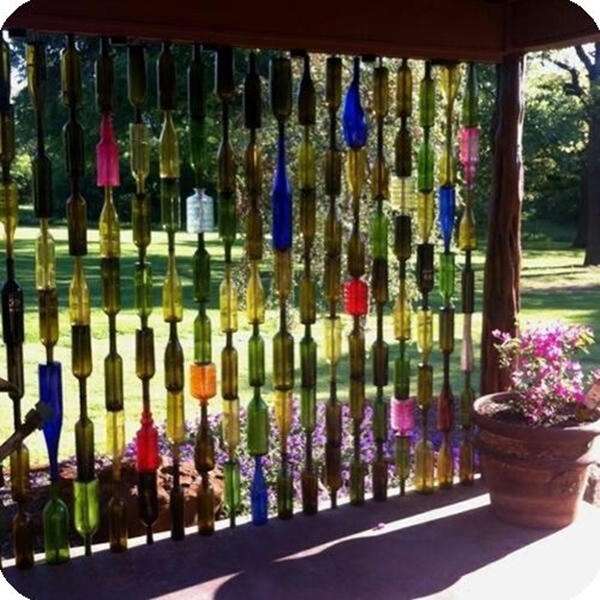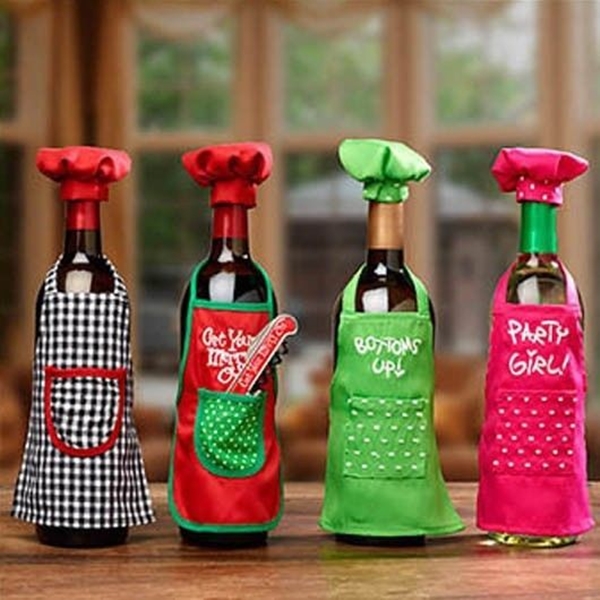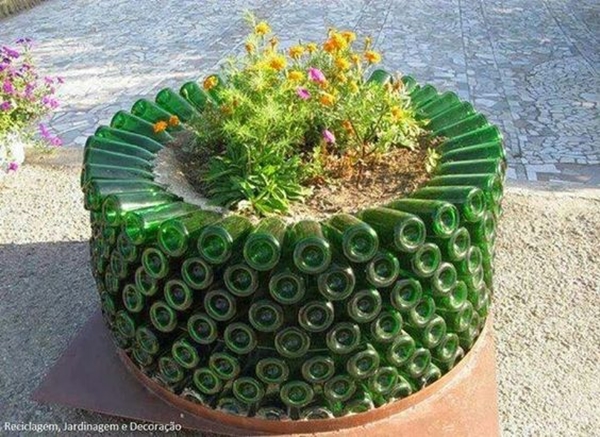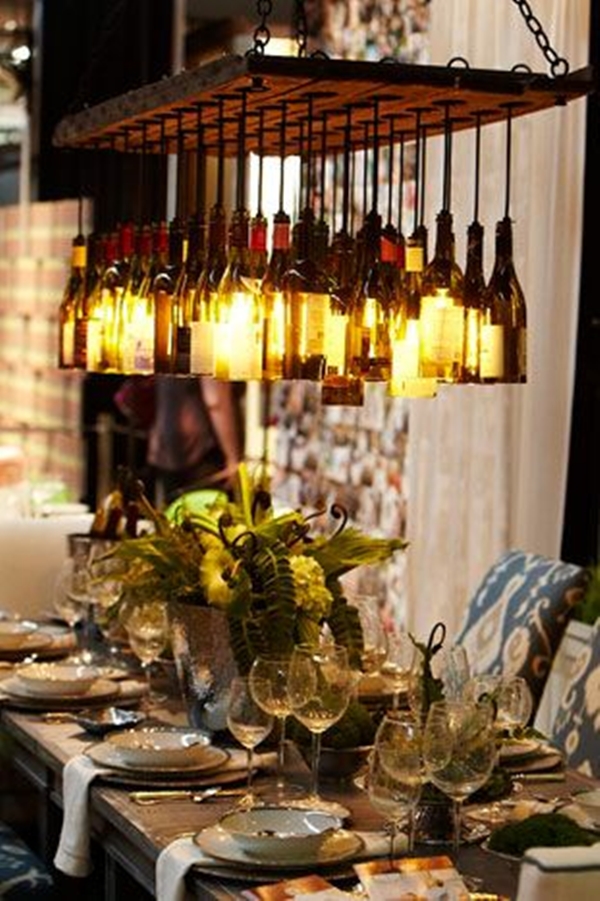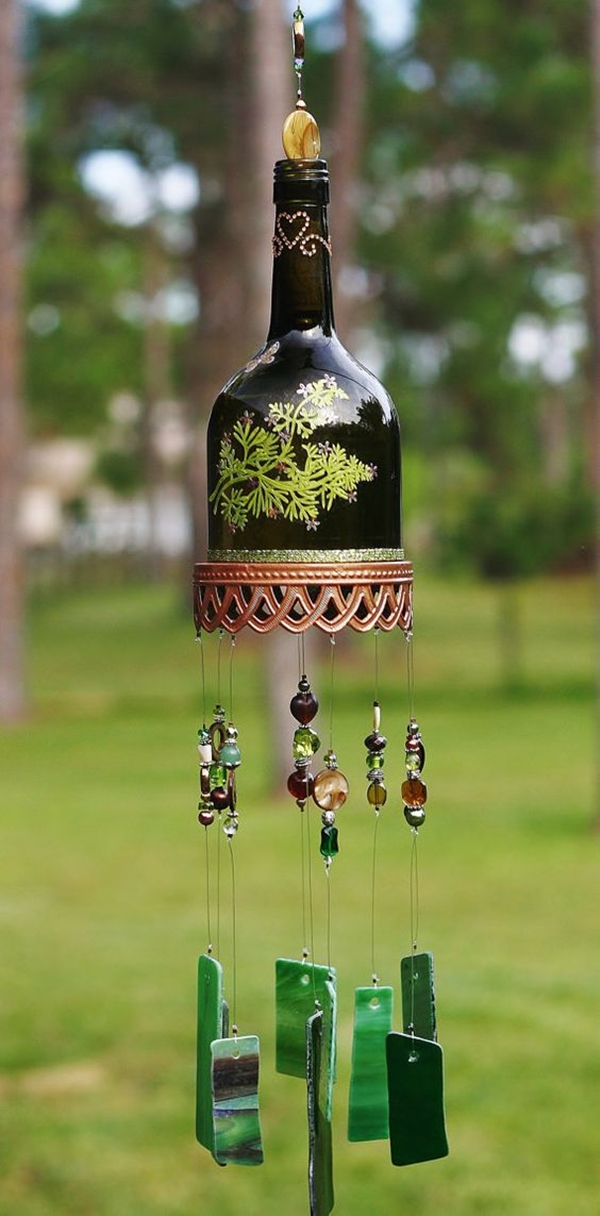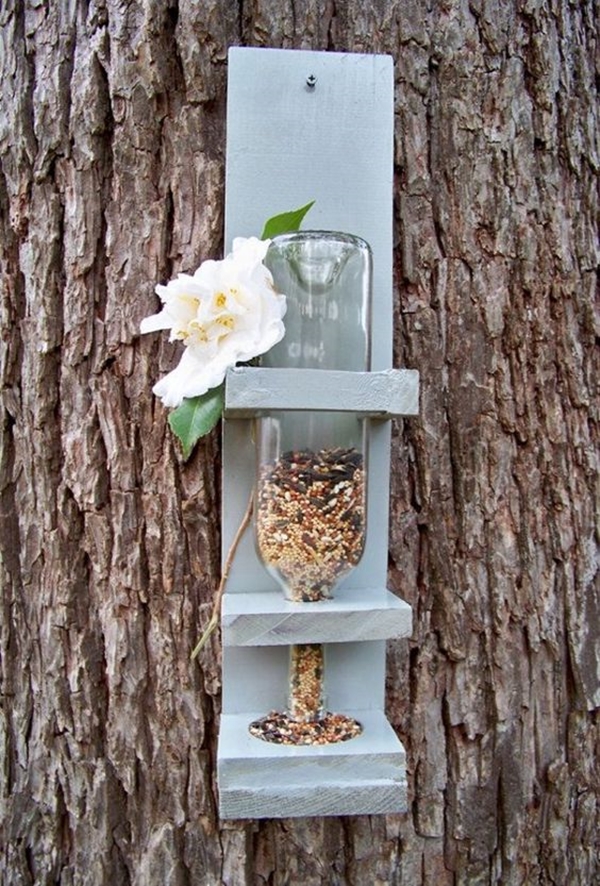 Hopefully, you got inspired by the above-mentioned amazing wine bottle art ideas and get started right away.