Flowers bring that feeling of happiness and sunshine. The presence of the flowers and the fragrance that they spread just gives that touch of the fresh essence. If only they wouldn't die after a day or two, life would have been so easy. And of course, it wouldn't lighten your pocket! What if I say that you can have some great flowers and not just little but big, giant ones that wouldn't even die and are far less expensive than you get from the florists' shops? Hold your breath, because these DIY Giant Paper Flowers Ideas to Try are definitely going to steal it. This DIY business is really cool.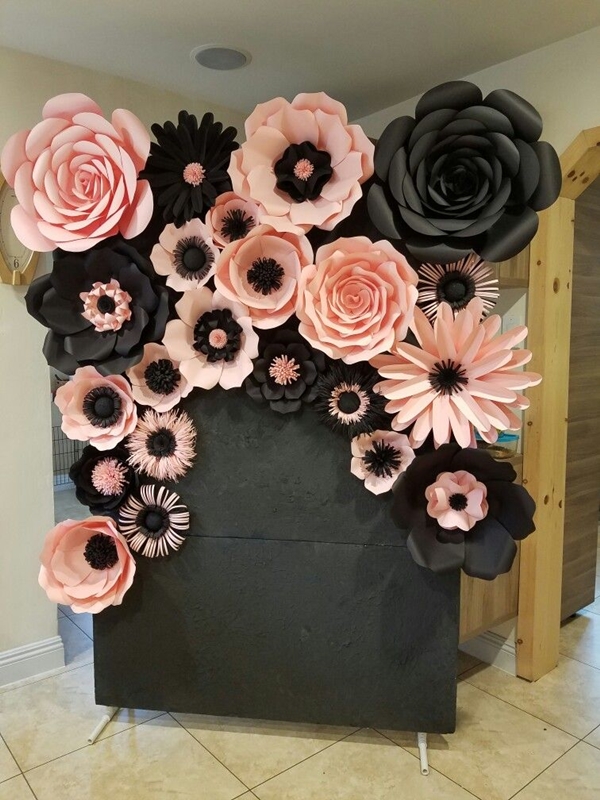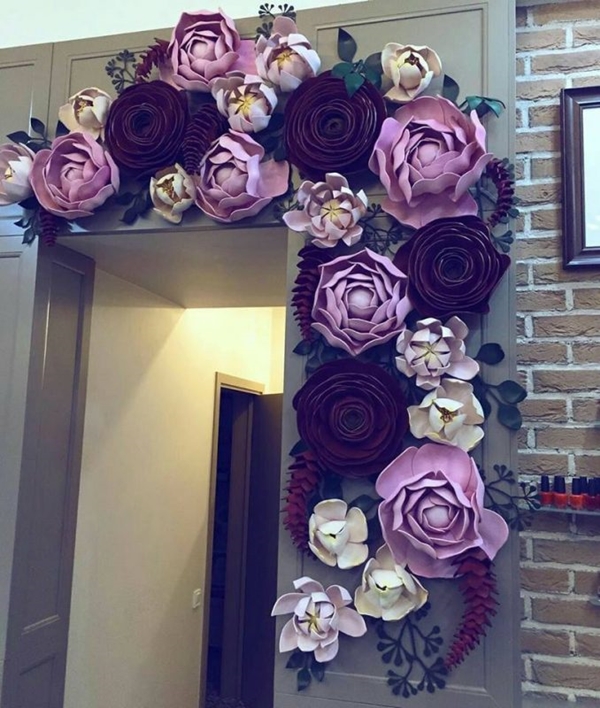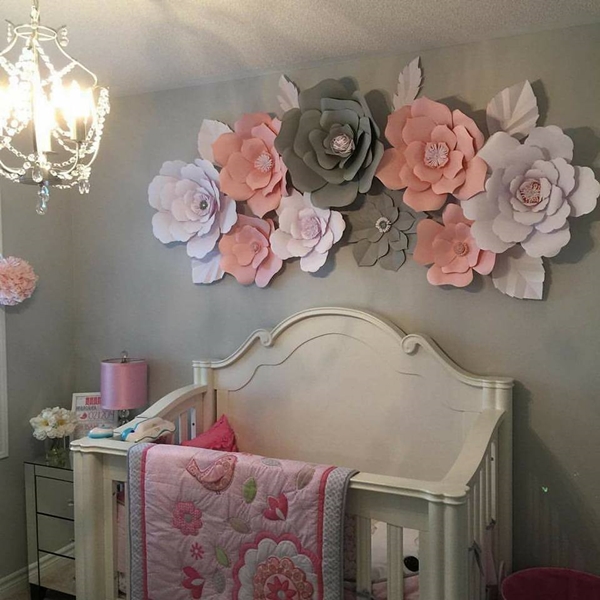 DIY Giant Paper Flowers Ideas to Try
The Giant Paper Flower Wall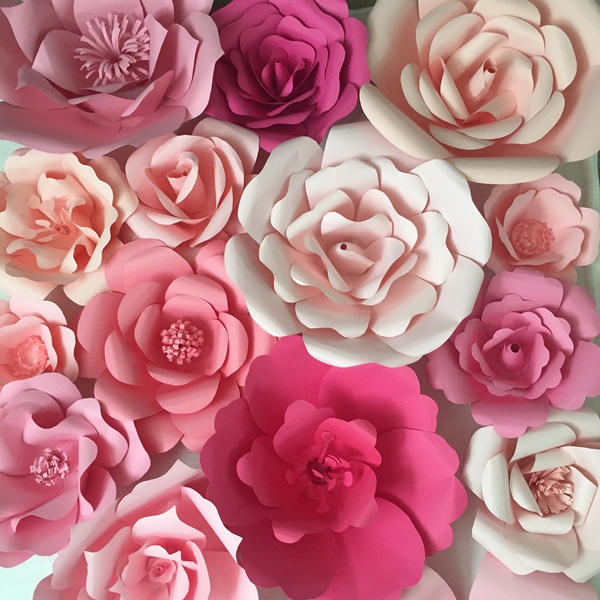 This wall simply looks breath-taking. It makes one beautiful backdrop for any photo-shoot. You wouldn't need to think much about your pictures because given a backdrop like this will make it a perfect one anyway. You just need to make giant bright colored paper flowers and fix them on the wall.
Paper Flower Wreath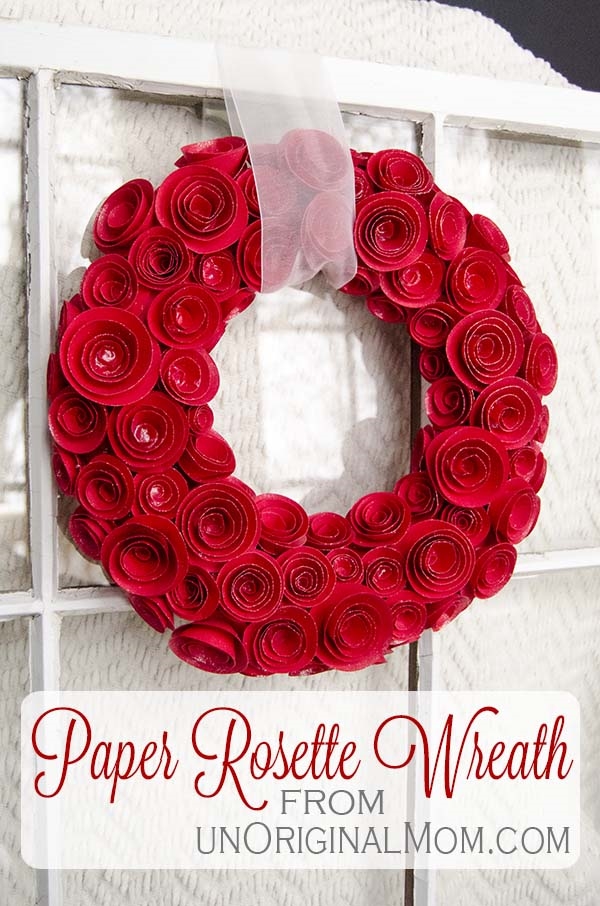 Now, isn't it simply amazing and saves your precious bucks too! This beautiful wreath is an amazing décor item. You just need to choose the wall where you want to place this beautiful paper flower wreath.
A Vase full of Paper Flowers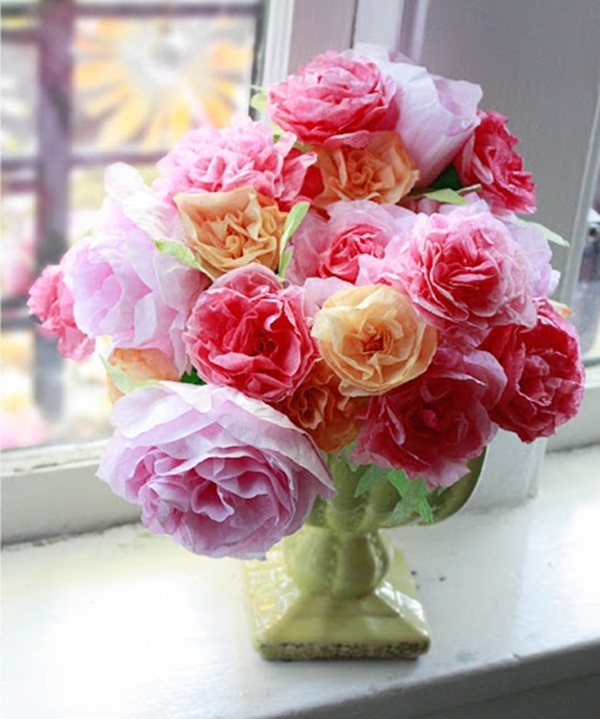 No matter which flowers that you long for, you will get them in your lonely empty vase with these pretty paper flowers. Now, whether its roses or lilies, freesias or peonies, you will have them in your vases.
Paper Flower Backdrop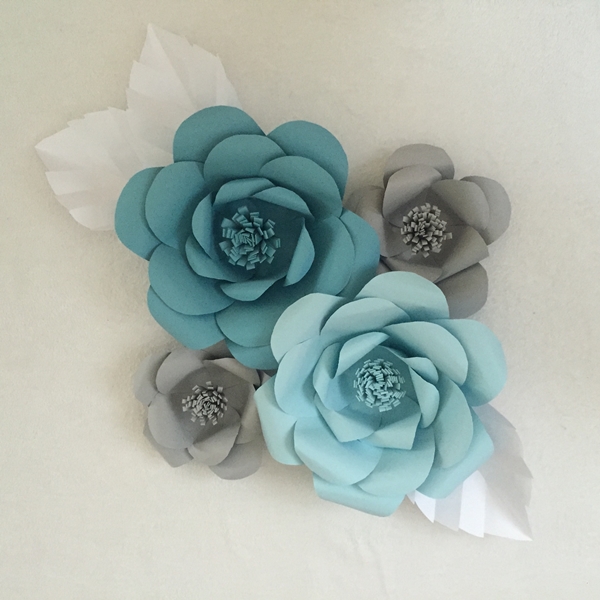 Enhance the beauty of your living room, or bedroom or any room with these gorgeous paper flowers backdrops. Adding a floral touch to your home will only make it more worth living and will make others envious of you.
Paper Flower Display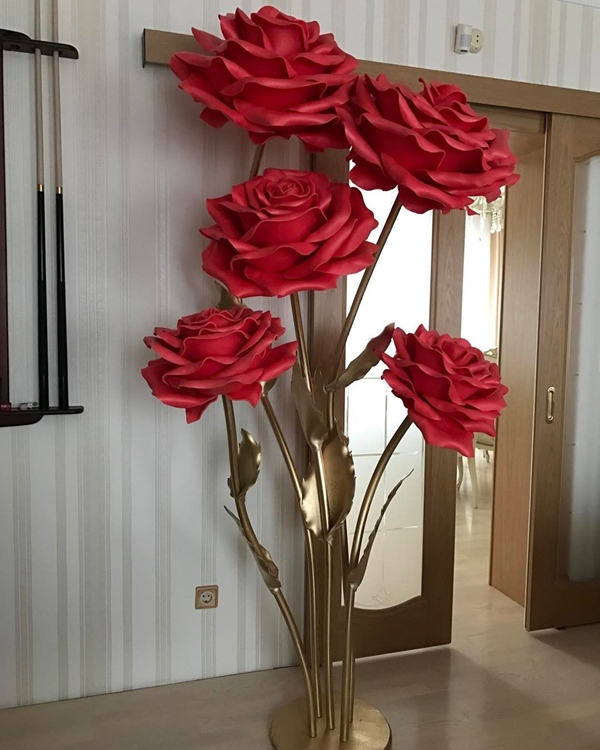 An expensive art object or painting might not be in your budget, but these mesmerizing paper flower display totally is. A centerpiece of giant paper flowers is totally going to bewitch you.
DIY Paper Bouquet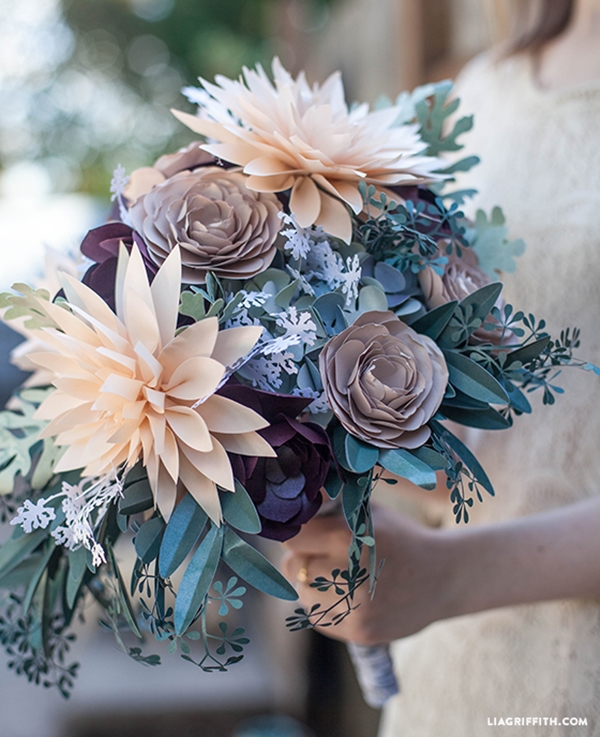 Of course, you can make a paper bouquet and put every kind of flowers out there in it. Add different textured leaves to it and voila, you have a marvelous paper bouquet in your hand. Now all you need is a white dress and beautiful shoes.
Paper Plate Flowers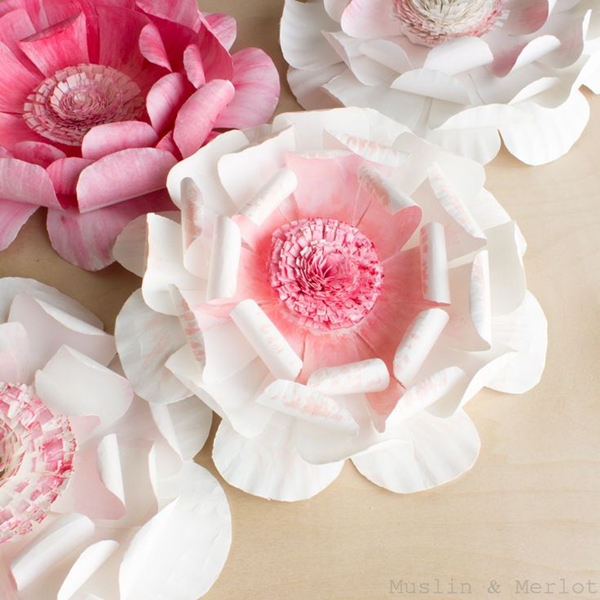 Well, if it's a paper then, of course, flowers could be made from it. Don't you believe me? I didn't believe it either. But looking closer I realized that they are in fact made from paper plates. Can this get any more amazing!
Giant Crepe Paper Roses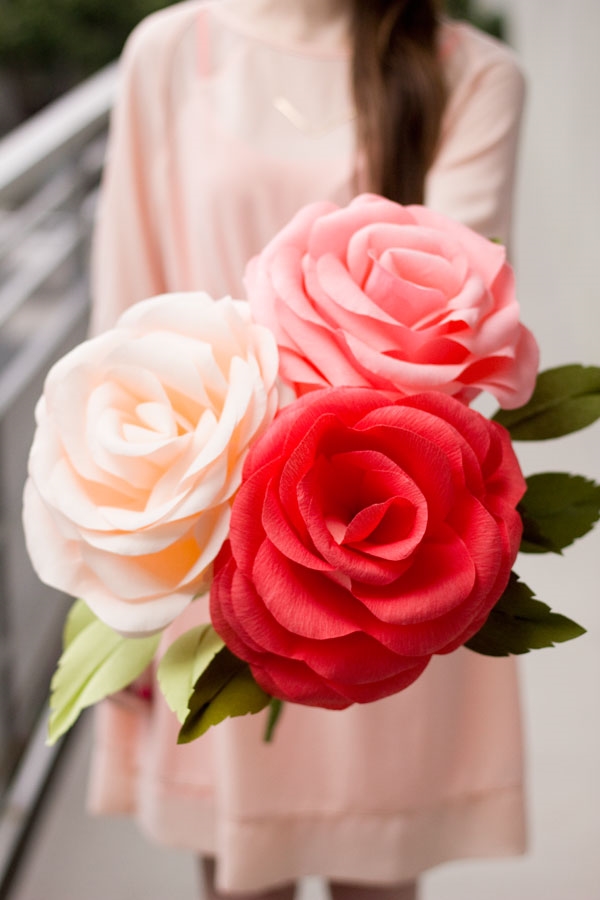 When it comes to roses, I lose my mind. I am kind of partial to the king of flowers! And it's such a giant lovely rose. Just think of the different colors that you could make it from. How about black and red giant roses entwined together. I am sure it will just be the piece of attraction. Get more such cool DIY ideas from here.
Spider Chrysanthemums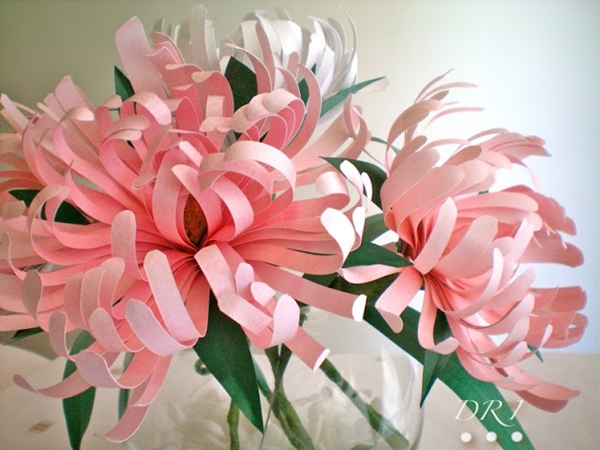 Where roses are great, these lovely messy chrysanthemums will simply steal your breath. They might look messy to make but once you get the gist of it, you could easily make lots of them. Something unique and simply great. If you are aiming for something different, this is the best option for you.
Giant Paper Curtain Walls
One side a delicate lovely curtain and the other side giant paper flowers that will steal the show. Look how wonderful they look. Choose the color that will easily blend into the theme of your décor and let those people out there get jealous of your lovely décor.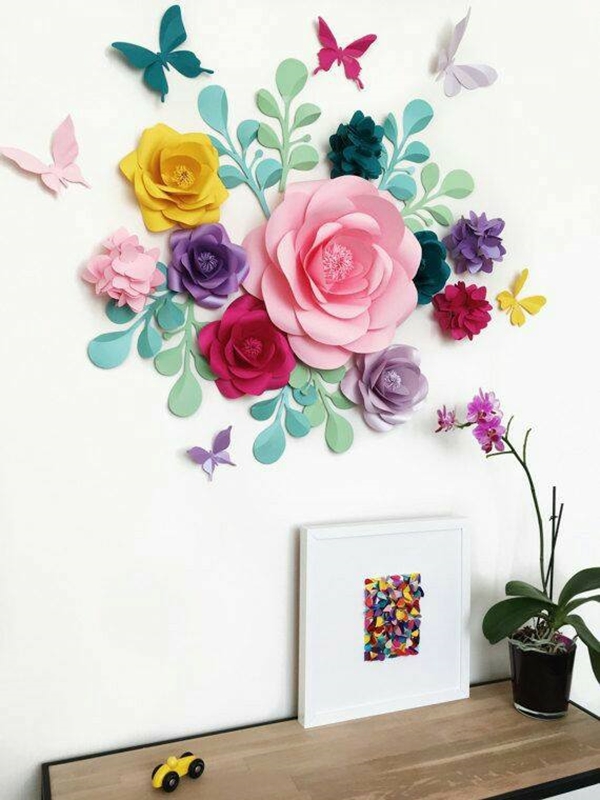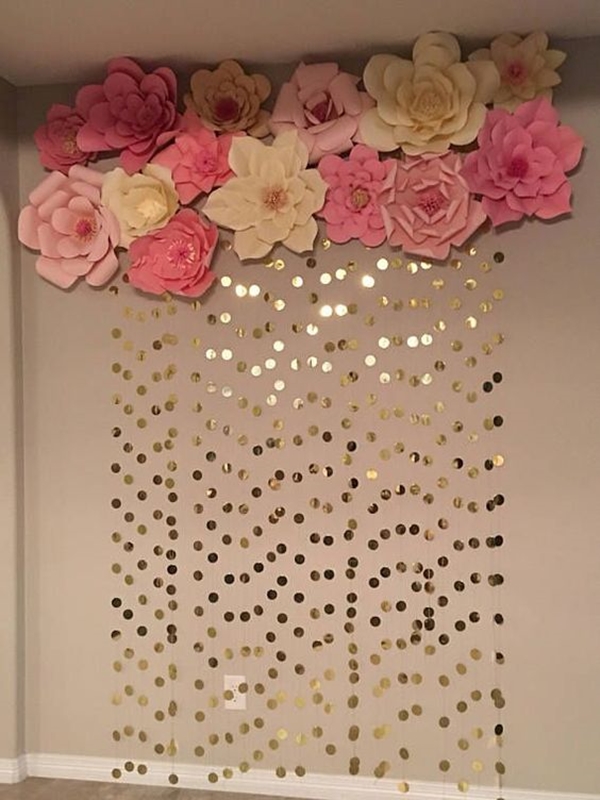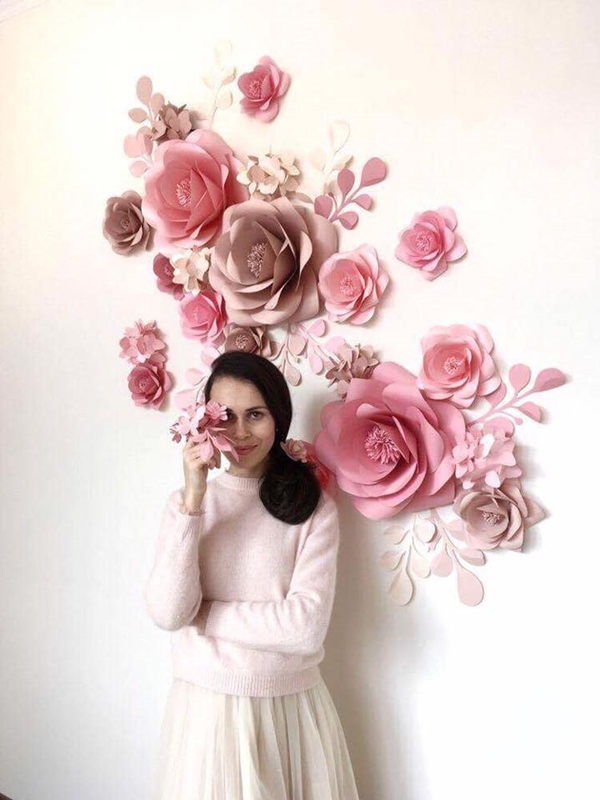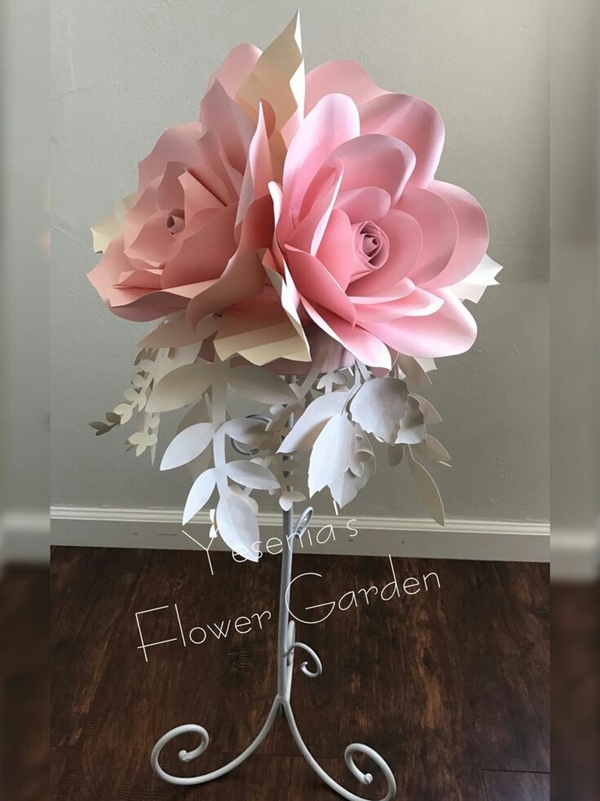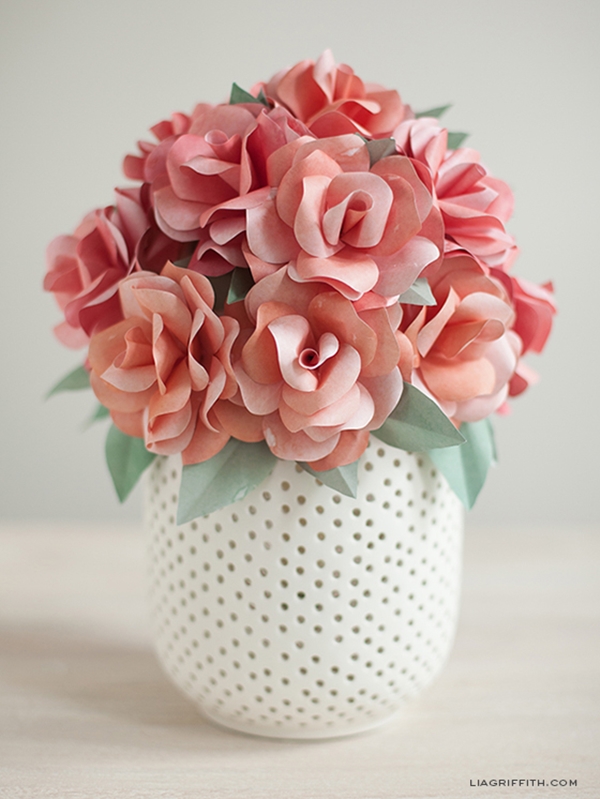 These paper flowers might look a lot complicated to create but they are not. And even if they are difficult and gives you a lot of pain, the outcome will be totally worth it. After all, that's why the say – No Pain, No Gain!