"A well-tied tie is the first serious step in life" – Oscar Wilde.
A smart tie makes a man stand apart from the crowd. A tie is a power of a signal and greatly improves a man's appearance. What else than a nice outfit lifts up a man's look? of course the beard! The Full suit is incomplete without a tie in the men's attire. Women might be spoilt with choices but a tie is the only thing in men's costume that can be bit bright and colourful that can contrast with their shirt and the suit. Does it give an opportunity for men to dress up attractively right guys? A lot of men also believe that wearing a tie gives them a feeling of brilliance and add a lot more confidence in carrying themselves. So, it becomes very important that how to wear your tie. As Winter is up there, here are few Ways to Wear a Tie This Winter. As tie helps men to keep themselves warm during chilled days, how about the idea of pairing up comfort and fashion together? Does your lean and tall body makes you doubt the appearance of any outfit? These tricks will be your styling guardian. 

Ways to Wear a Tie This Winter
A Wool Tie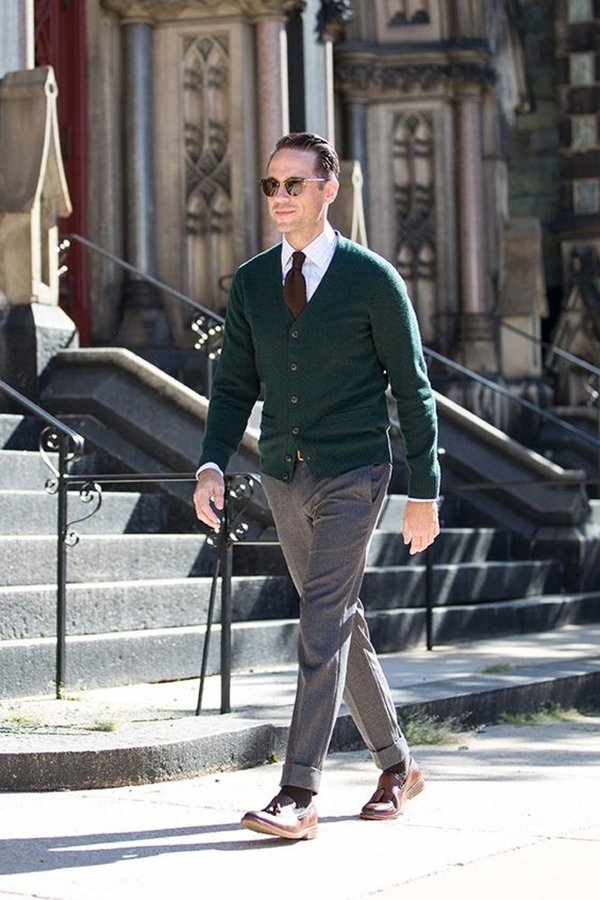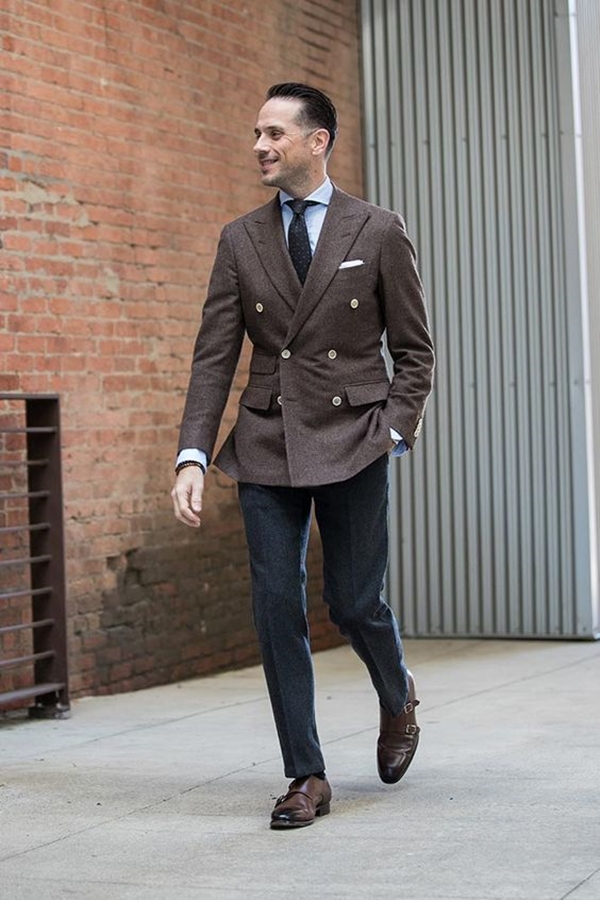 A woollen tie is often the best idea to keep yourself warm during the freezing days. But, it is also important to pair them with a matching shirt. well, White plaid shirt with a greyish black coat and a grey wool tie would give a classy look while dressing for any business deal. A wool tie is the best Ways to Wear a Tie This Winter. If you think layering will make you shorter, you're completely wrong then. A short man can look equally smarter, only if you follow these fashion tips. 
A Wool-Silk Blend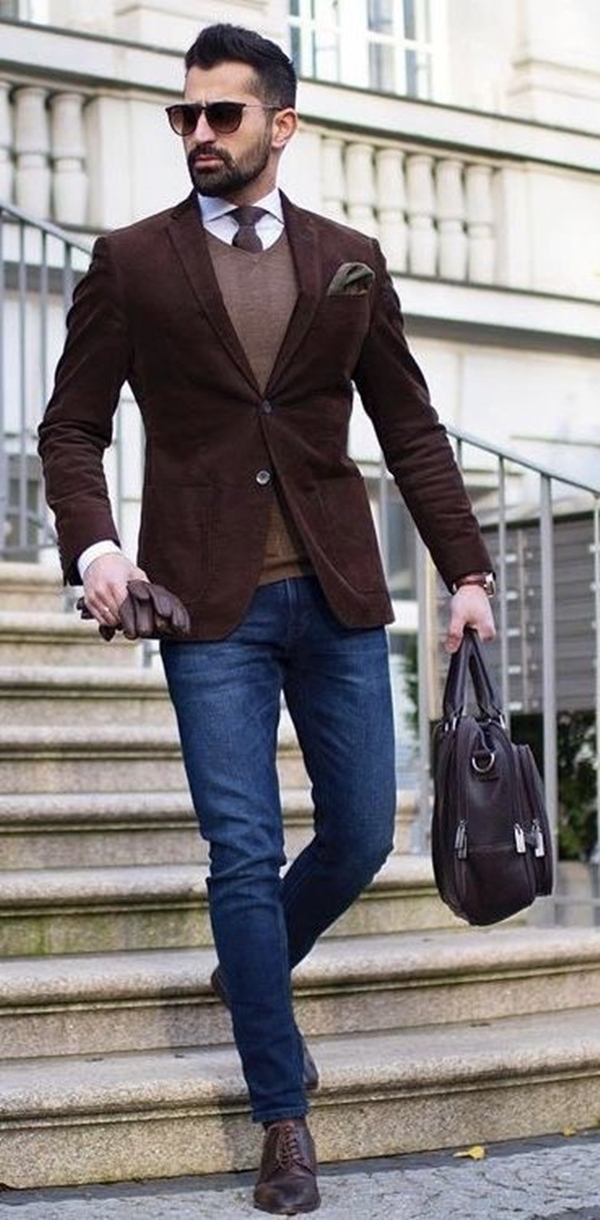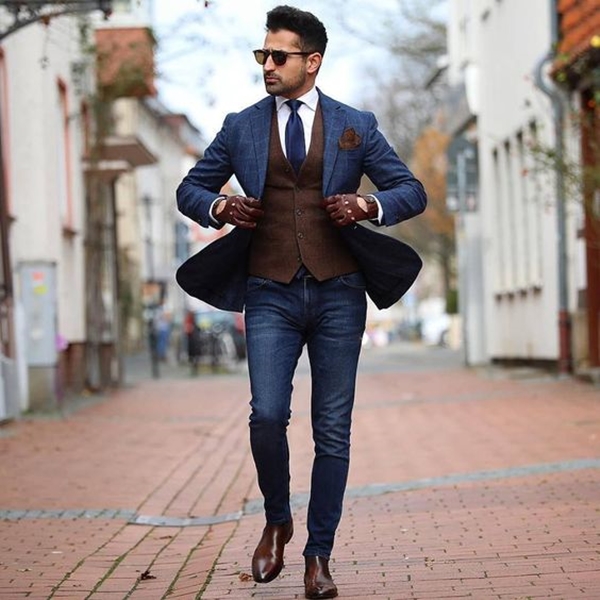 A wool-silk blend is quite less in fashion. But, the rear one is quite a more attractive right? silk tie with your favourite woollen jacket and a classy blazer would give a perfect Ways to Wear a Tie This Winter. The choice of colour you pick tells a lot about your personality. What is your style statement? 
Floral Prints On A Tie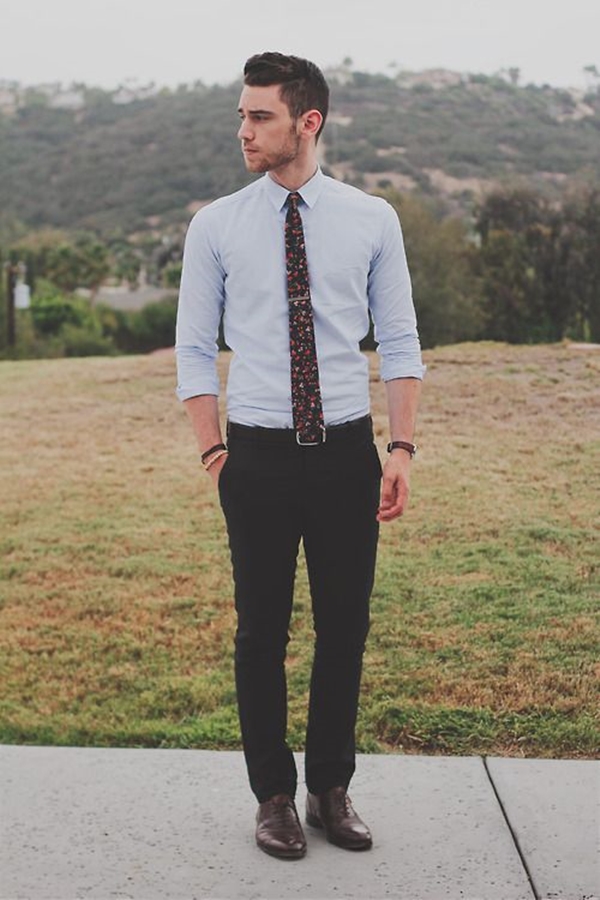 We always love to wear a mixed pattern of formal and informal.so, that it gives a charming look to one's attire. Floral prints are quite informal in addition to it light shades of a suit like brown or grey would give a perfect look for an office informal meeting with the clients. Floral will not make you any less masculine, flaunt your beard, with that sexy beard, I'm sure ladies are gonna go weak in their knees. 
A Striped Tie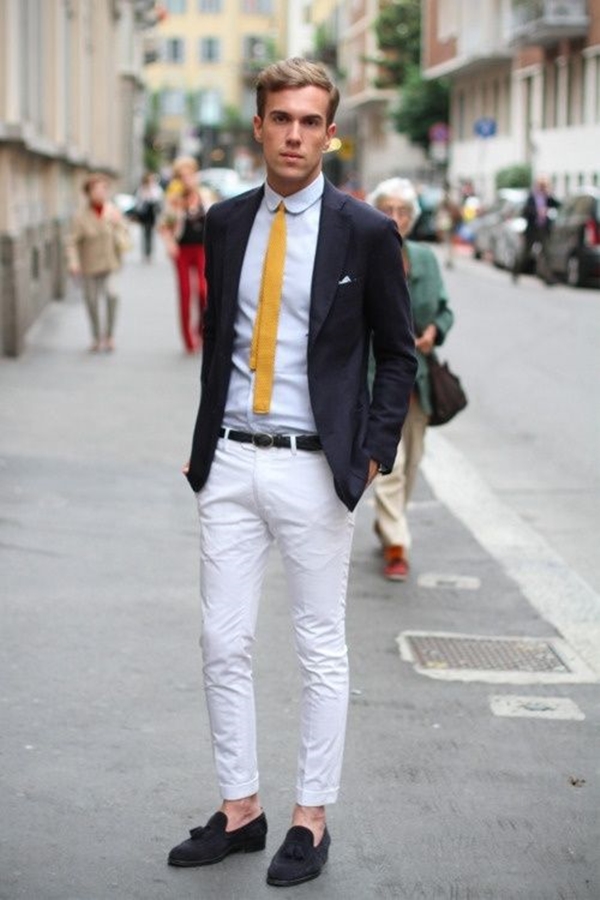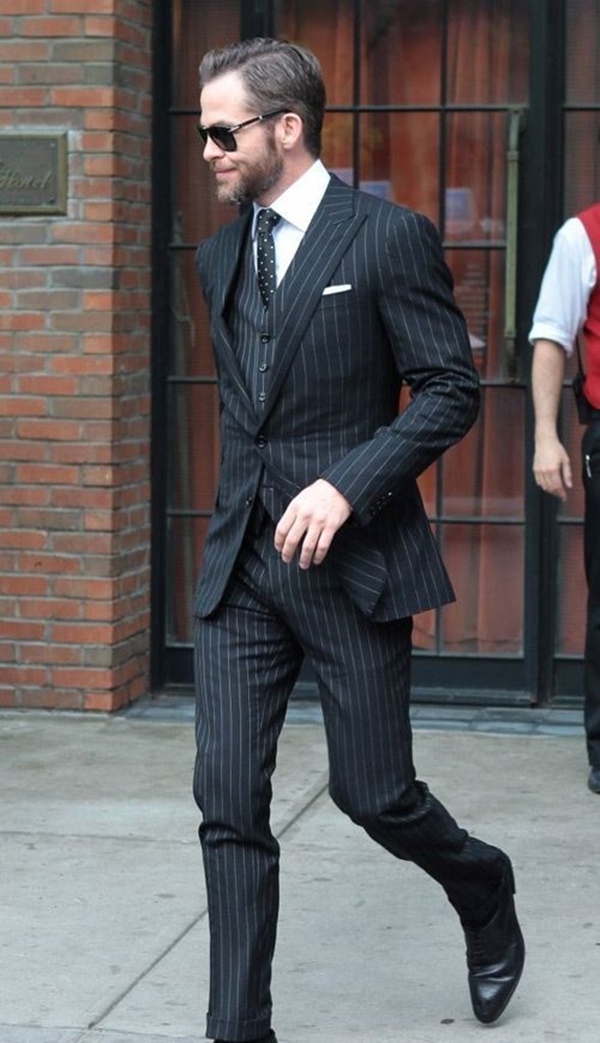 A Shawl lapel suit with a striped tie, Stripes were the pioneering styles introduced in men's tie and a shawl lapel is a kind of suit which men usually just love to wear. so a striped tie would resolve their confusion in wearing shawl lapel suit. Also, wear a sunglass if you're hitting the streets, pantsuit and sunglasses are unbeatably sexy. 
Eldredge Knot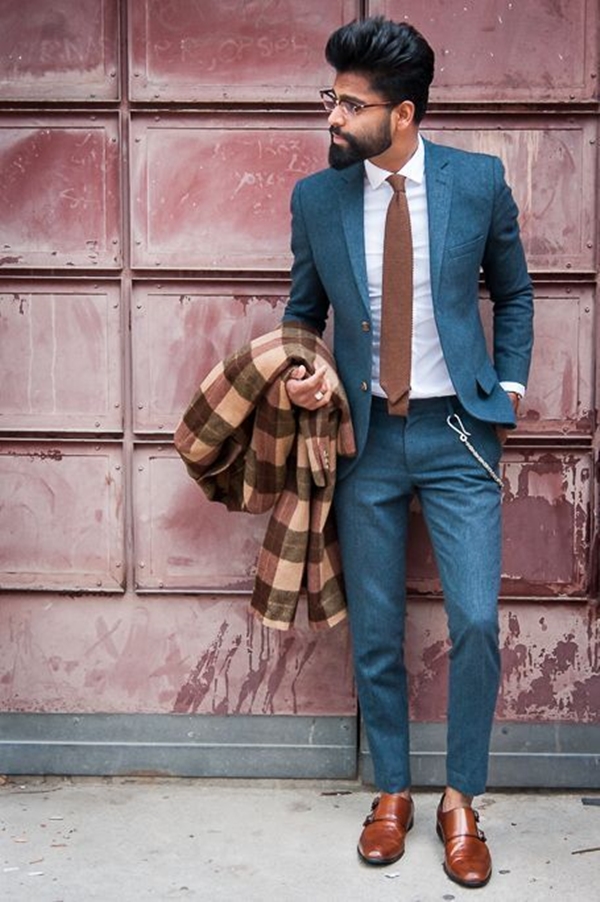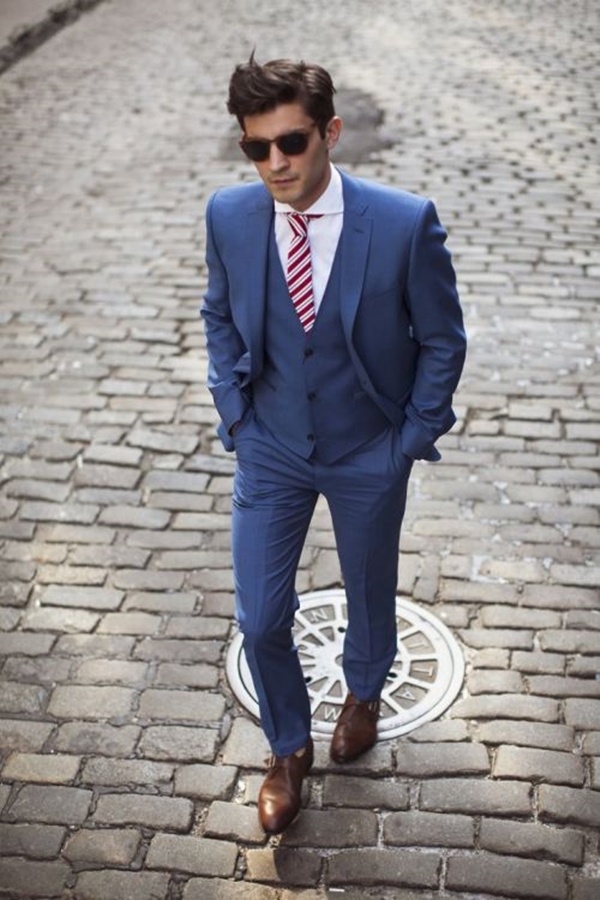 A silk tie of darker colour of your shirt colour. Suppose if the shirt colour is light blue the tie to navy blue with an Eldredge Knot would make you look so creative and simple. Because greatness lies in simplicity.
Cashmere Tie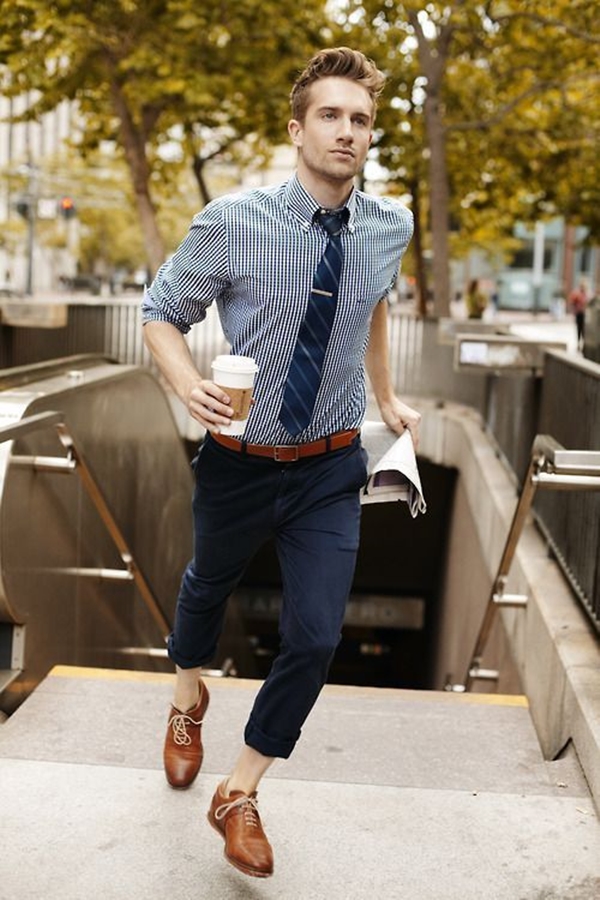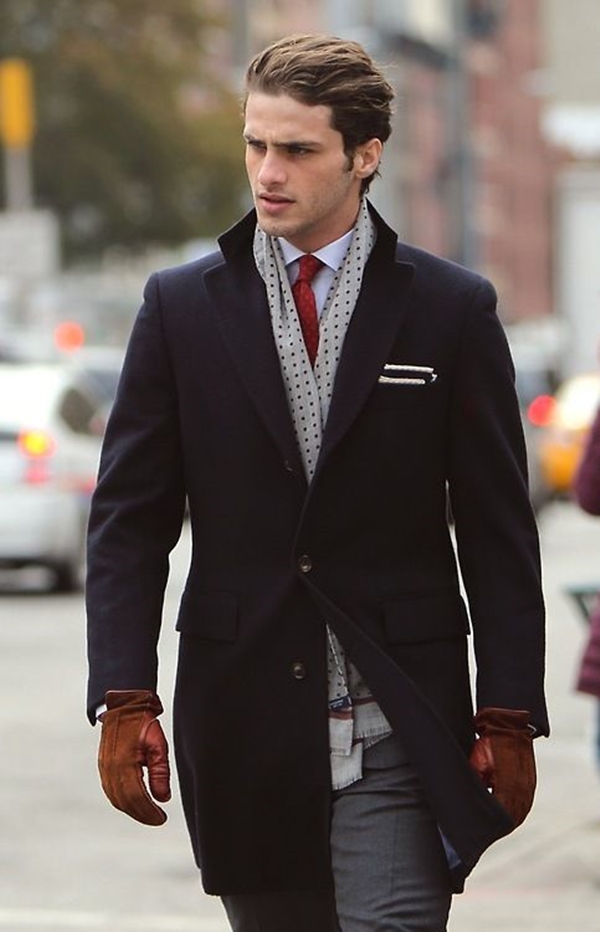 Cashmere ties are a synonym for elegance and comfort. Cashmere ties are lightweight. So, Whether it is a tweed or a heavy notch lapel suit it is preferably suitable to both of those and most of the times they are preferred during the winter/autumn seasons. 
A Classy Tie With Denim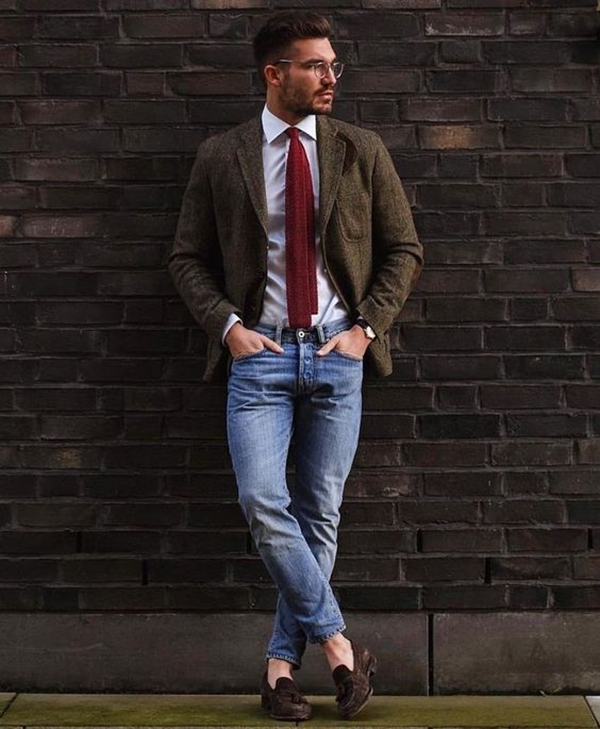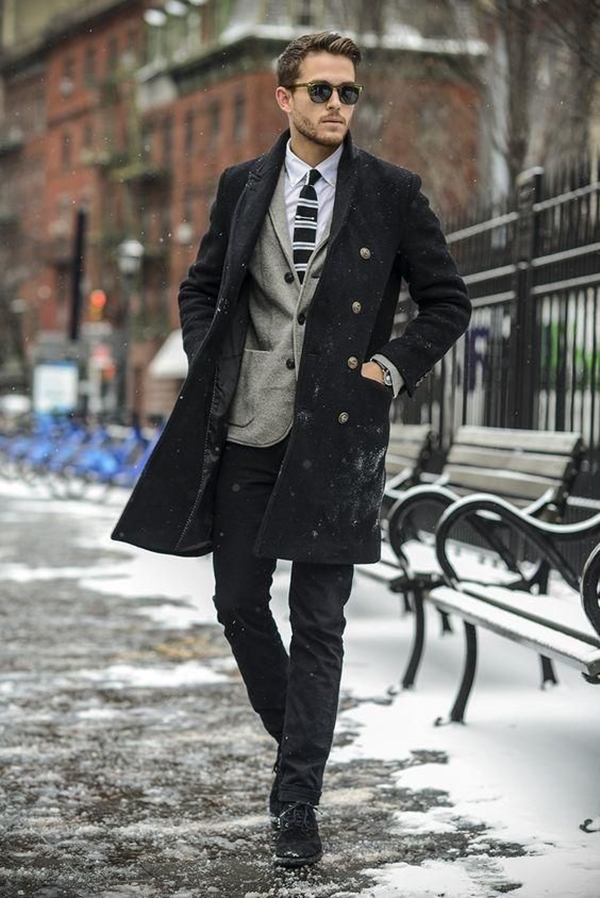 A denim jacket instead of a blazer for some formally informal occasions and a floral printed tie of contrast colour would give you an adorable look for an informal meeting on the chilled evenings, making it absolutely the best Ways to Wear a Tie This Winter.
Tweed and Tweed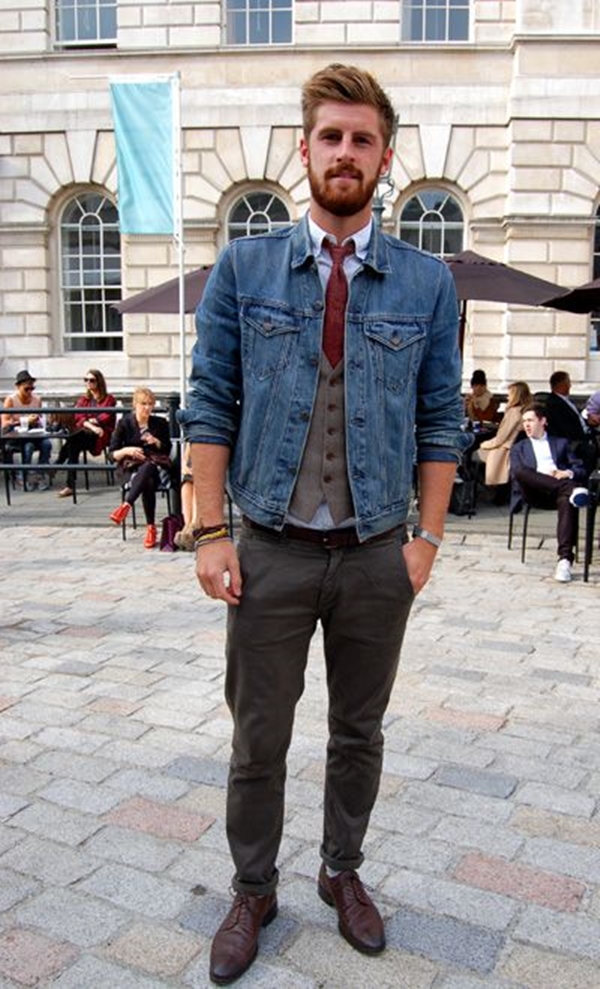 A tweed tie and a tweed blazer with a light coloured jean make you look a gentleman with a little sassy touch of boldness. And this would be the most appropriate Ways to Wear a Tie This Winter where you have to meet your commitments this helps to keep you warmer and focused on your work.
Skinny Tie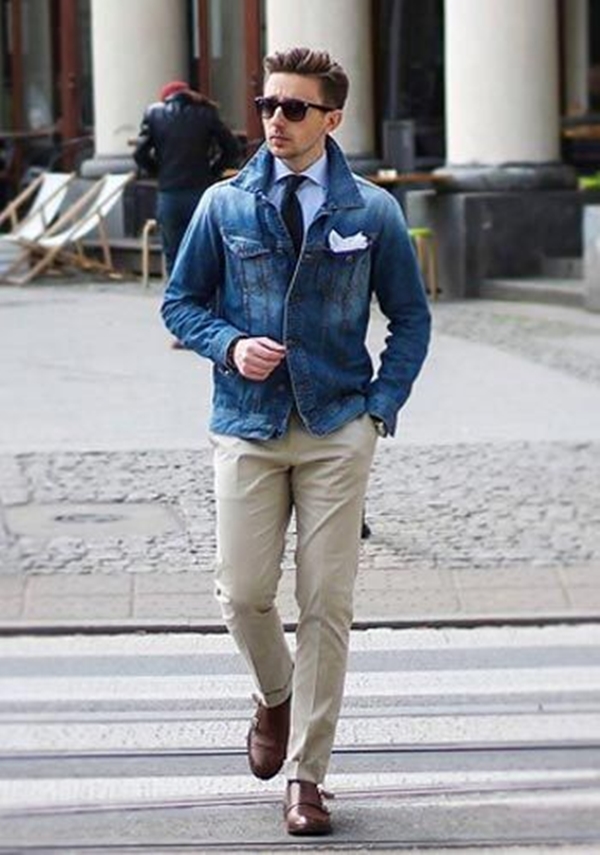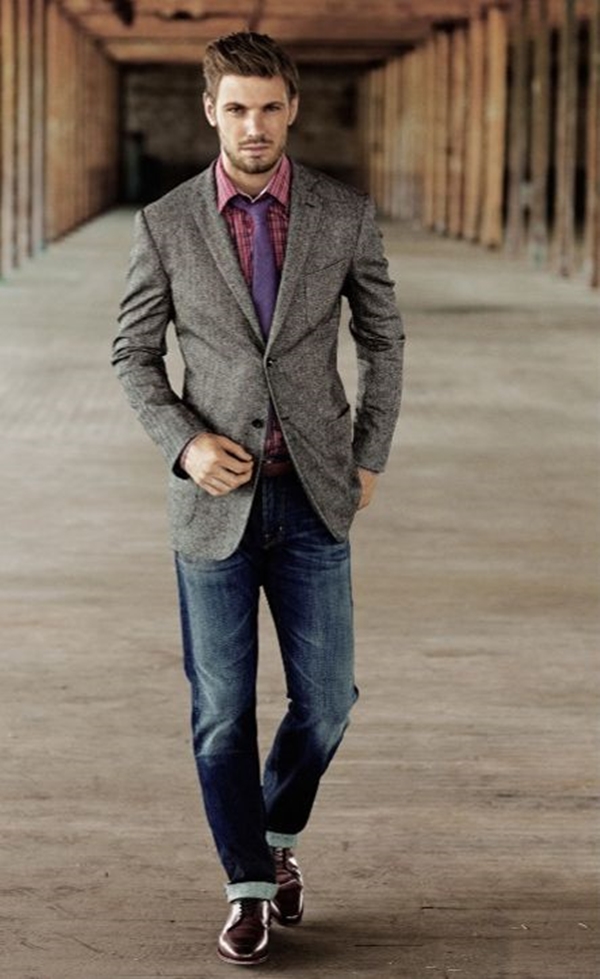 Skinny ties are most probably advised to wear it in an informal working environment and not recommended in traditional work environments like banks. Skinny ties match with cardigans that give men the comfiest look.
Seersucker Tie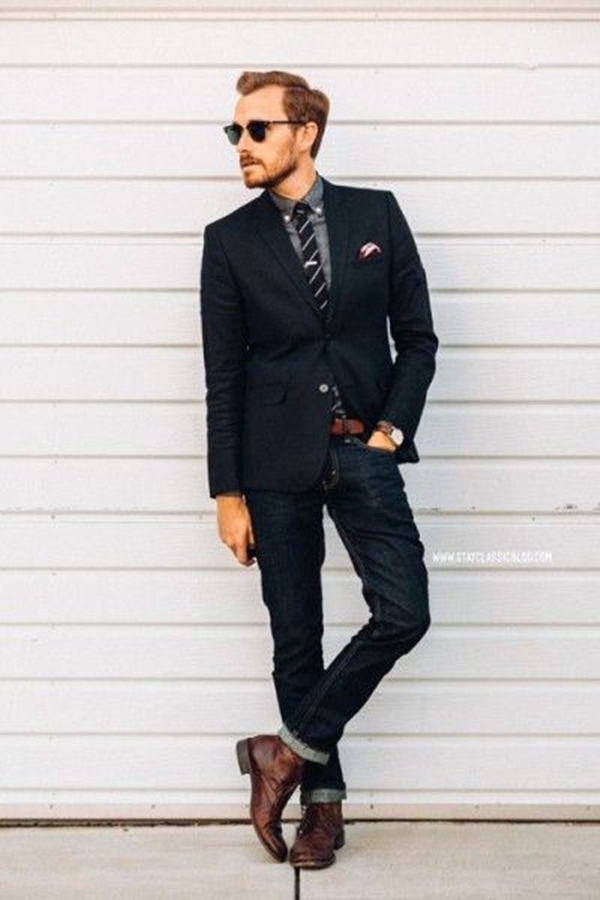 The seersucker tie means a mixture of smooth and rough textures.T he seersucker ties itself have their own elegance and class when worn with an appropriate matching shirt or peak lapel suit with a plain shirt. Don't let fashion freeze you out in winters, these winter outfits are comfy yet fashionable.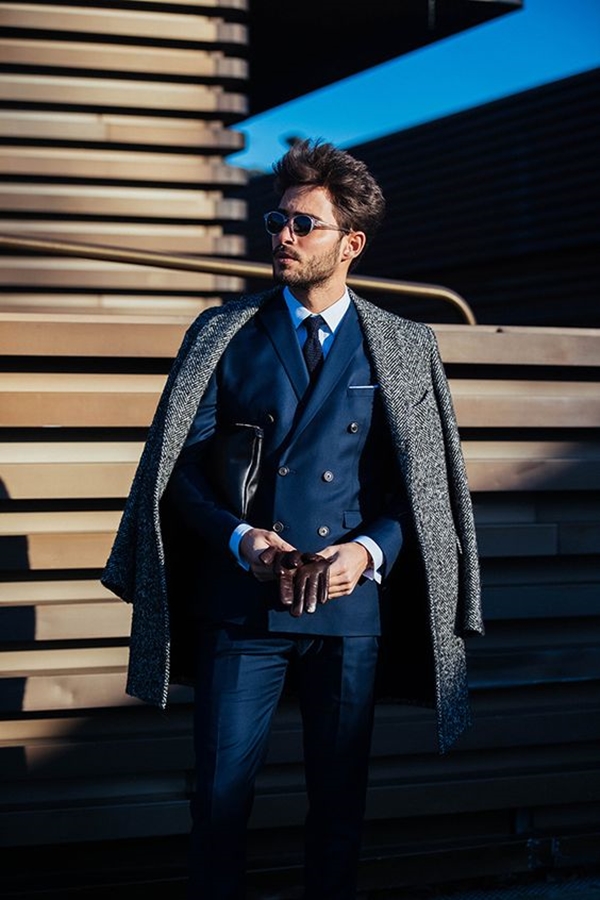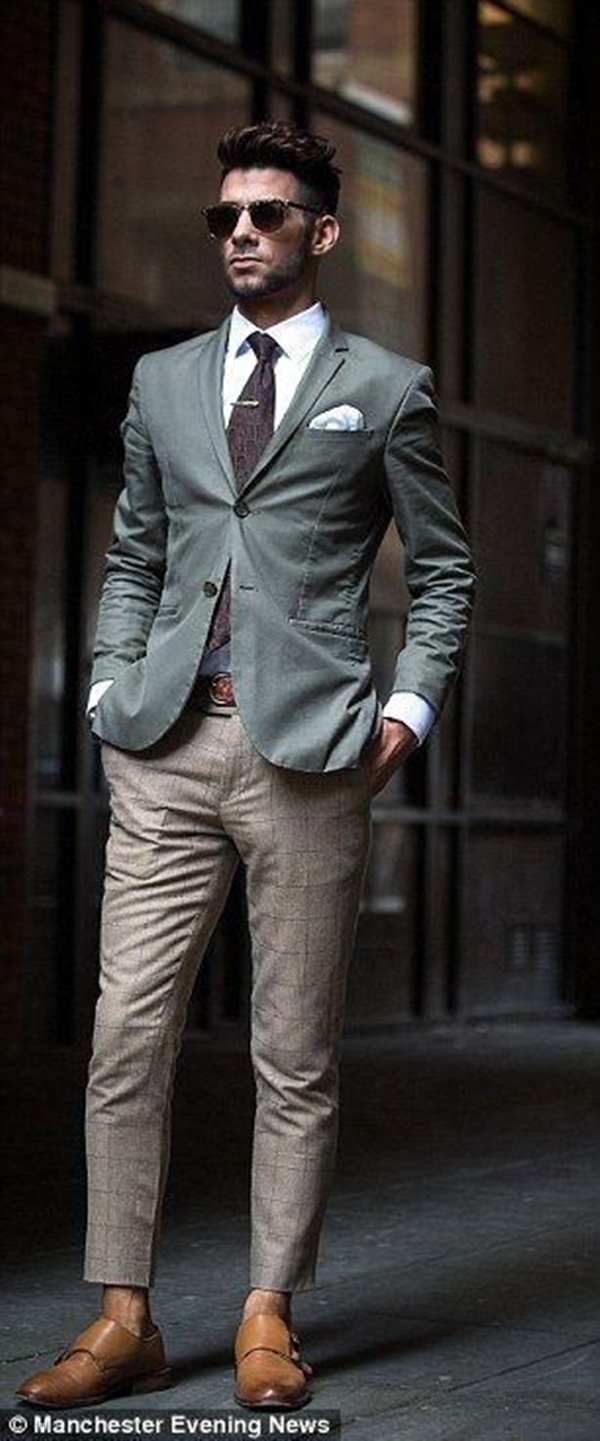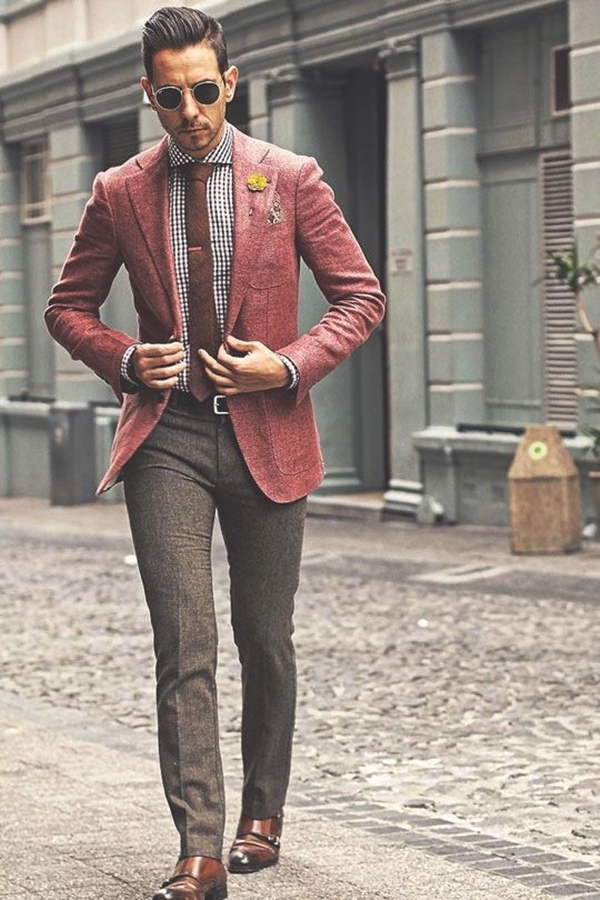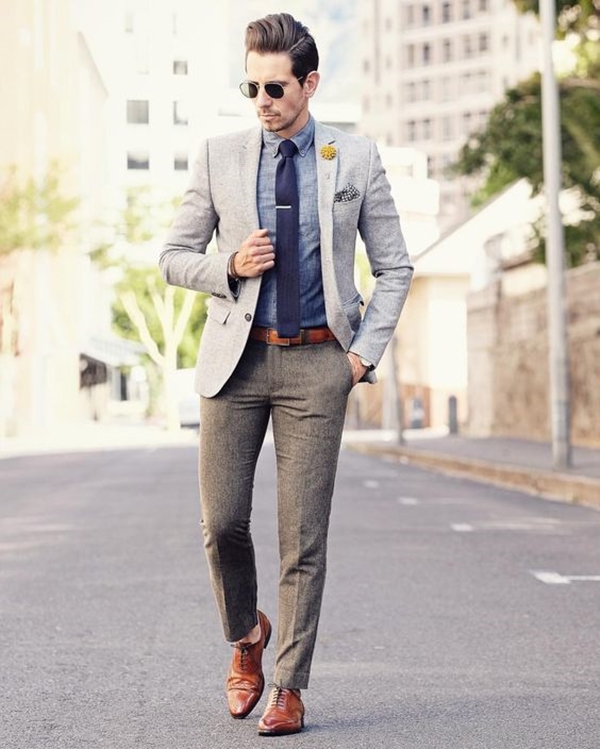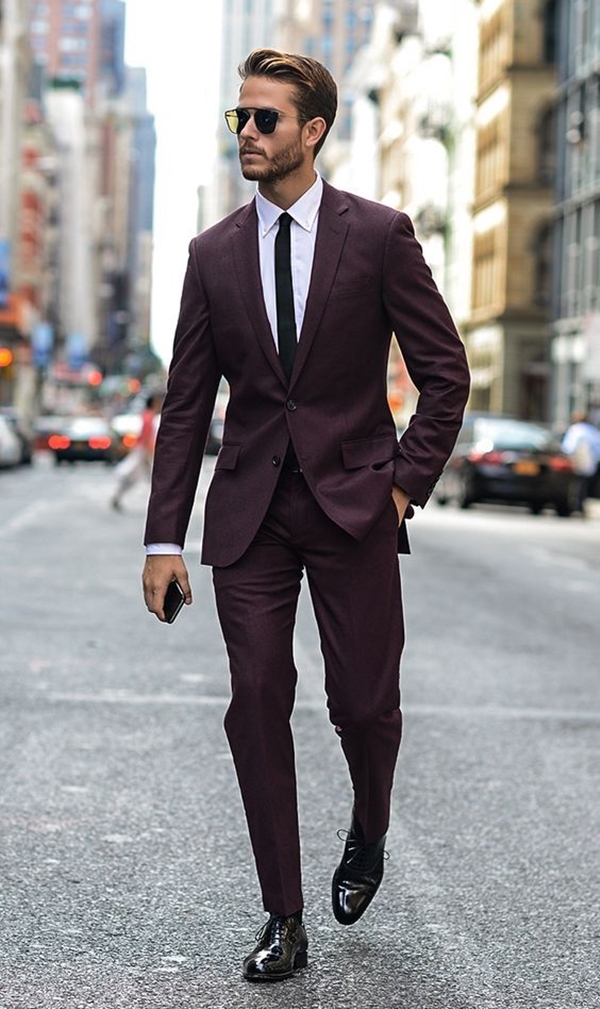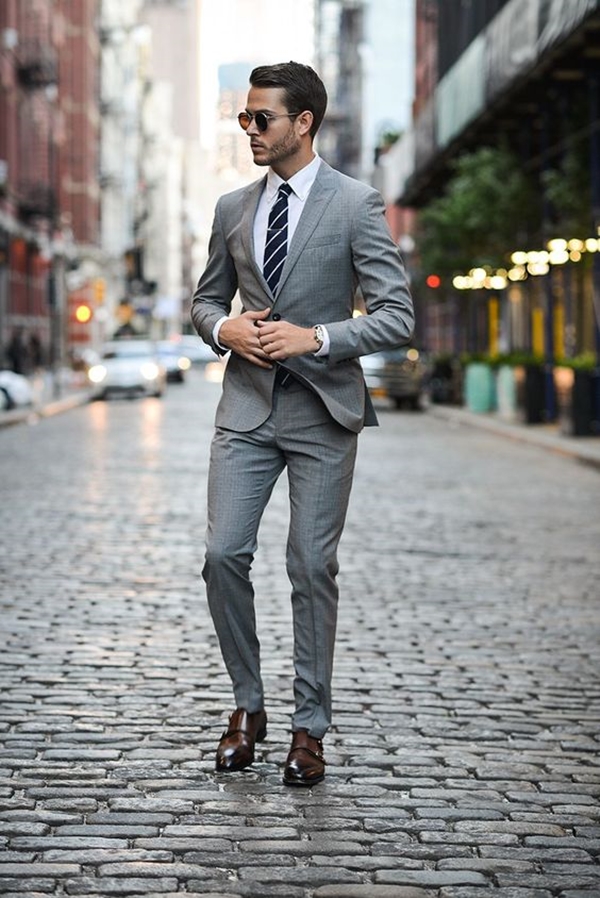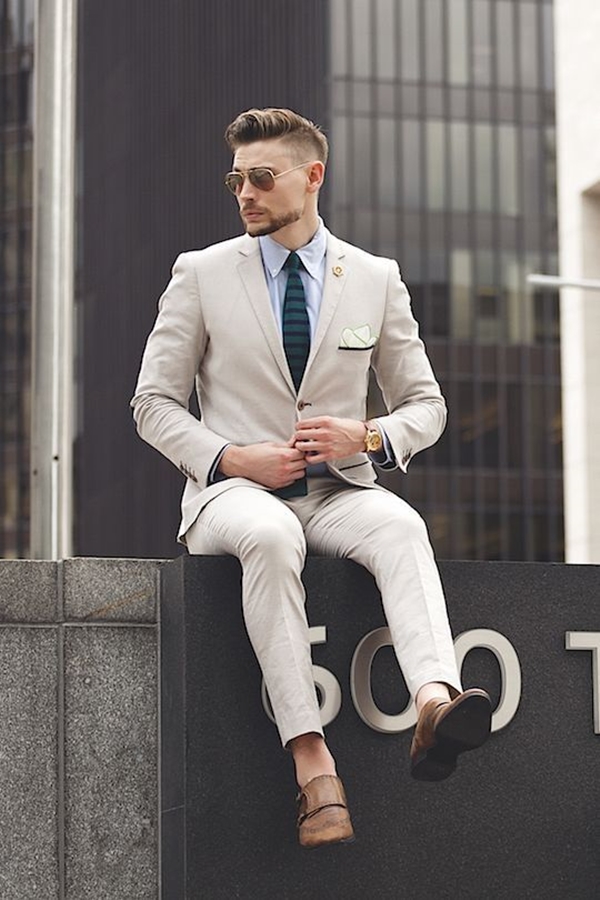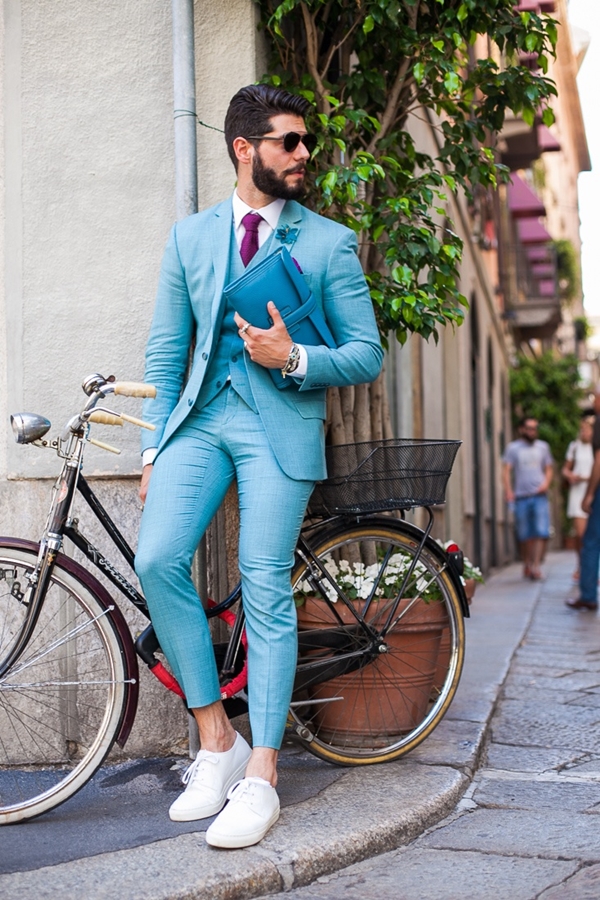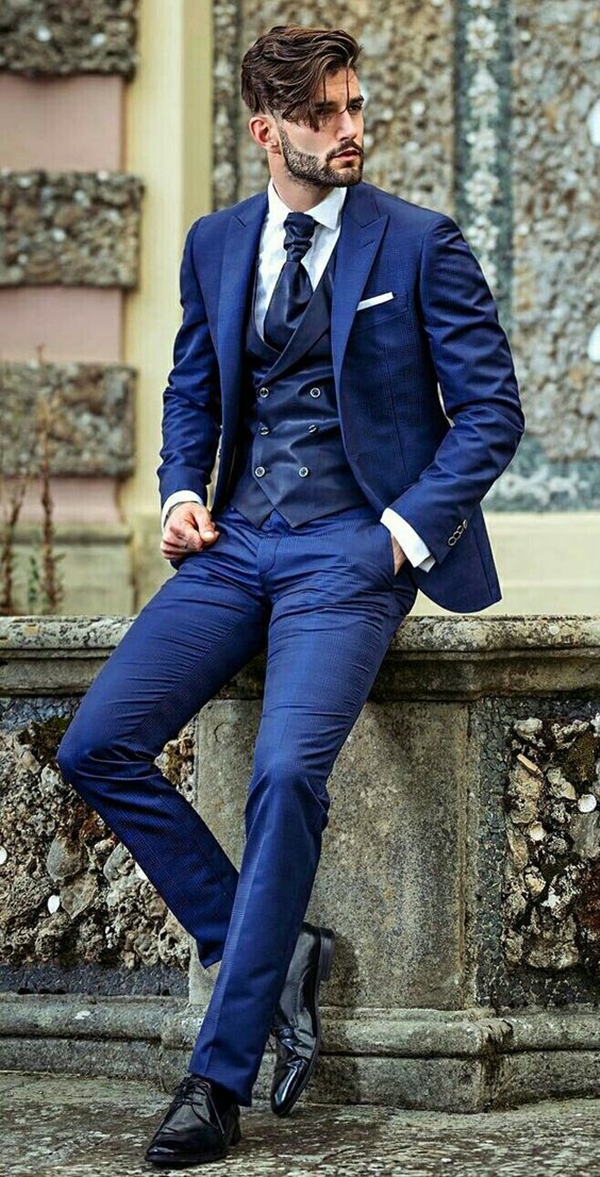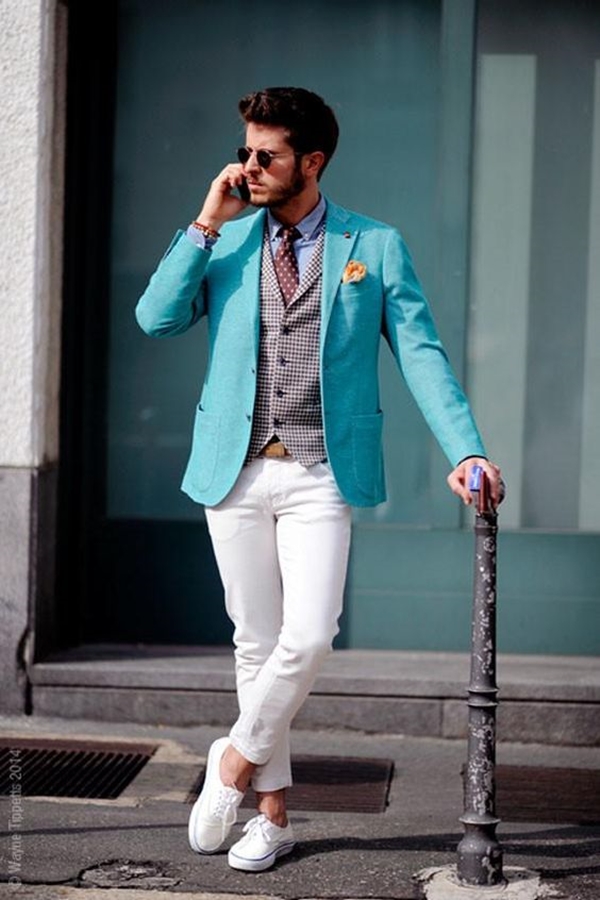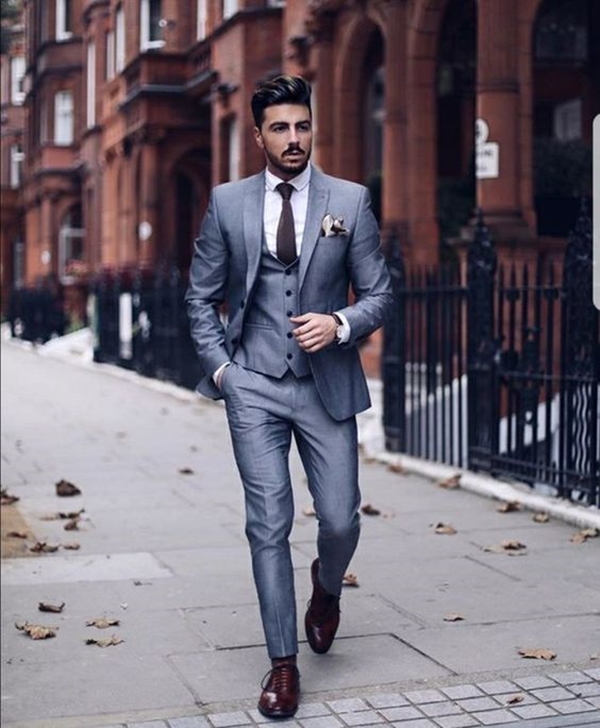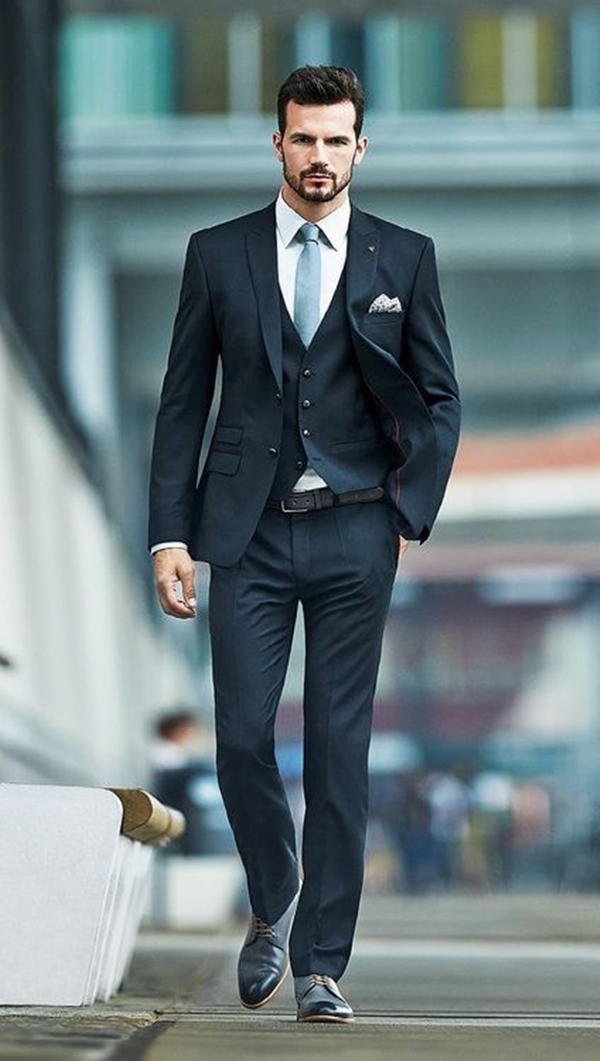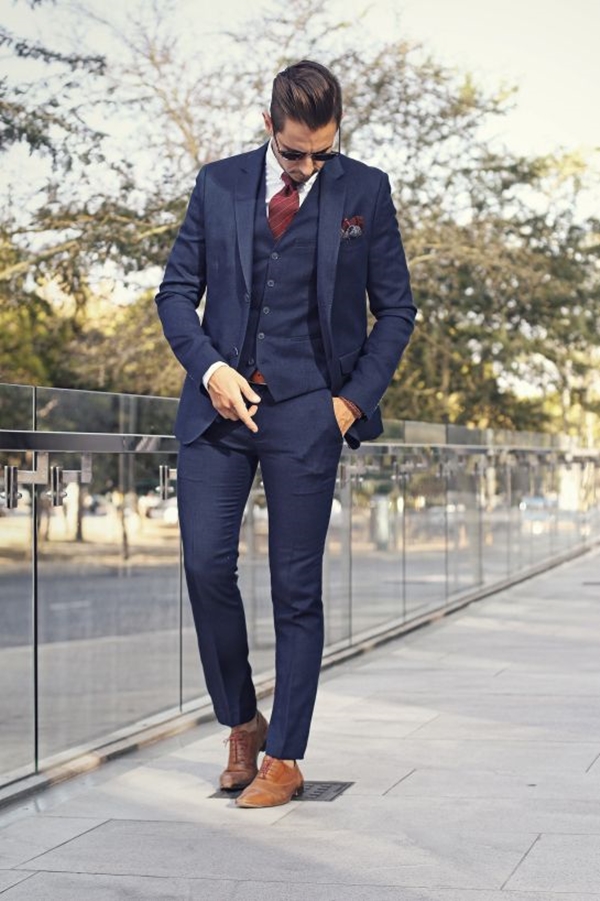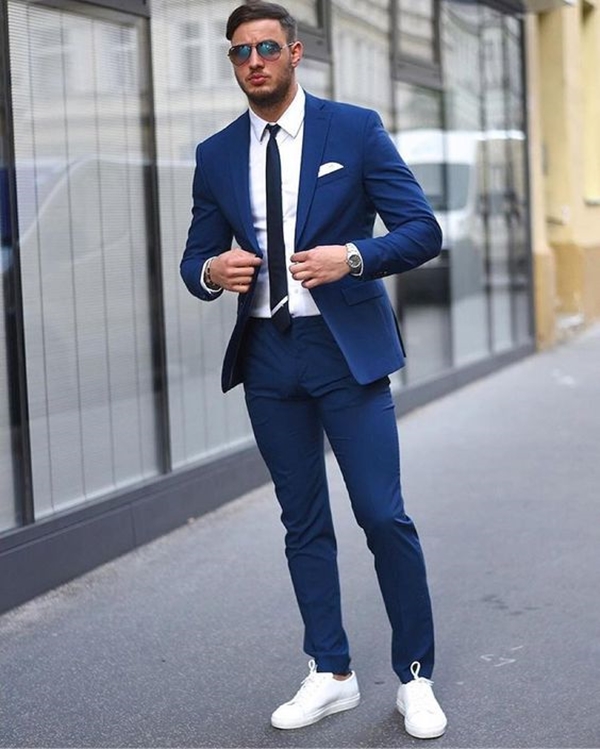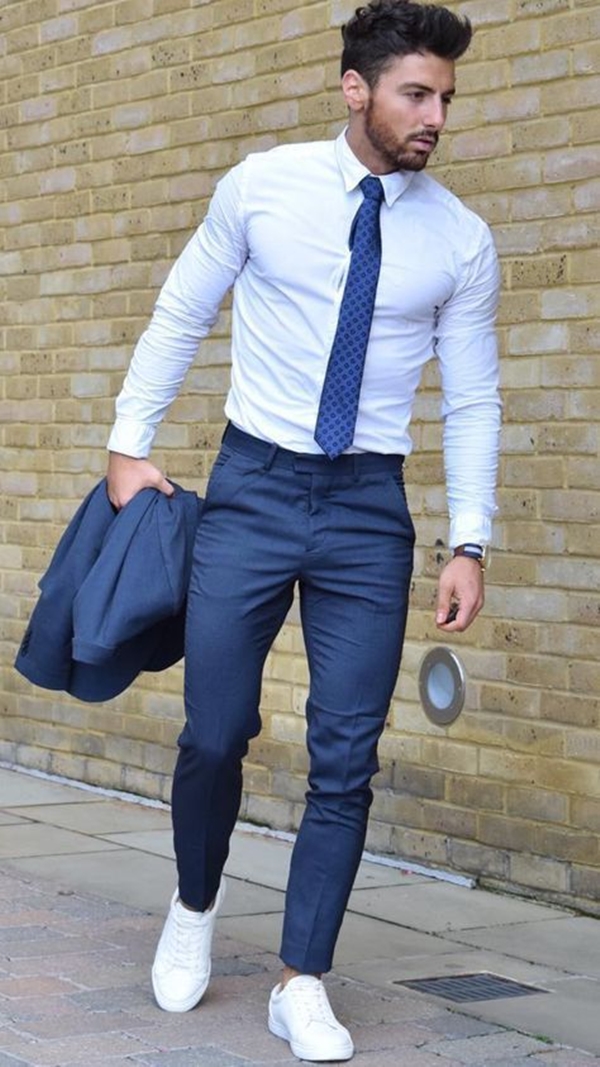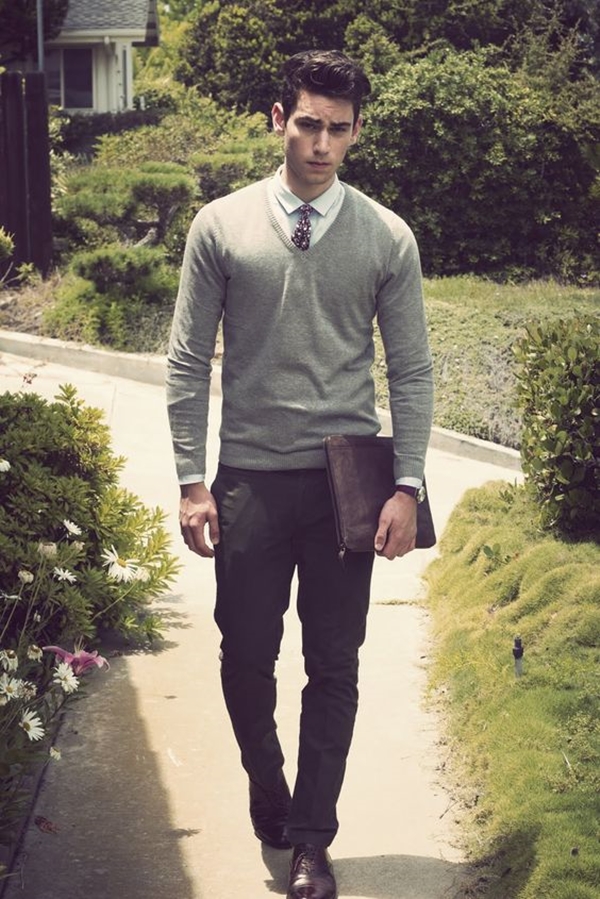 To have that nonchalance appearance even on the super chilly days, these Ways to Wear a Tie This Winter will inspire you in the best possible way. Do you enjoy the tranquillity of being the best-dressed man?