When it comes to building a structure, whether it's a lovely home, a royal mansion, or a multinational company, the interior of any structure is too important. Every detail has to be taken care of whether small or big. And the floor? The floor is just too important to be ignored. Gone are the days when the floor used to be simply ivory tiles or lush wooden floor. But these perfect wooden floors are still very much in rage. It's the modern era and with the new 3D technology, there are these cool Amazing 3D Floor Designs Which are Not Less than Artworks.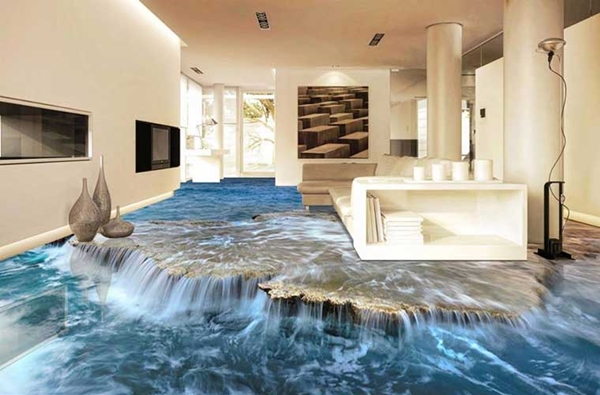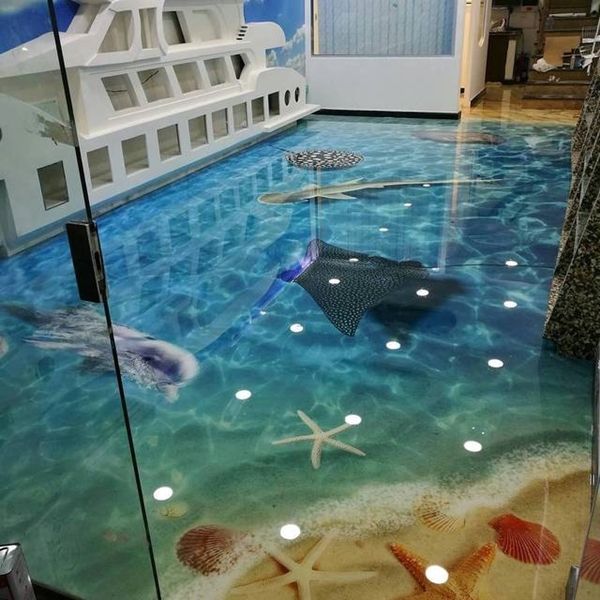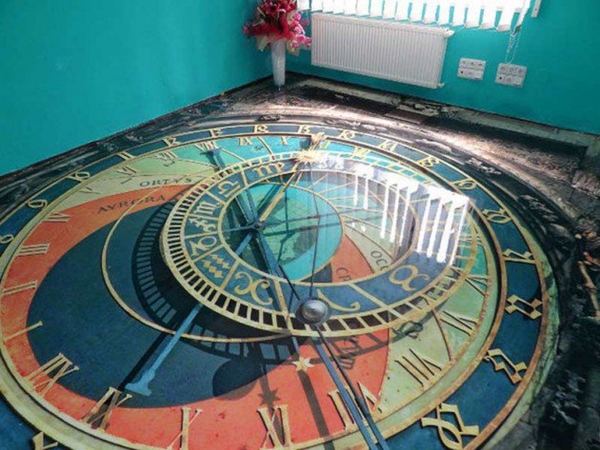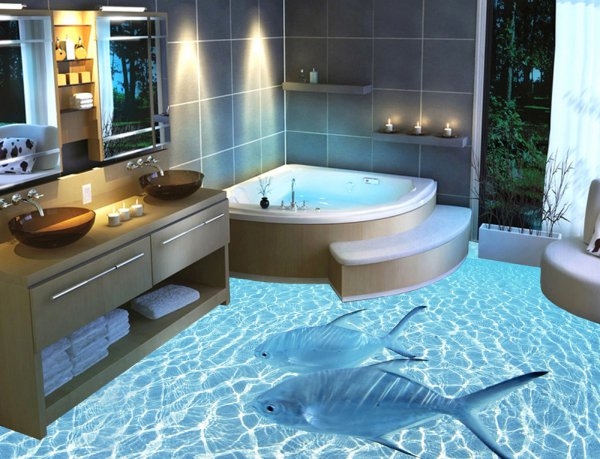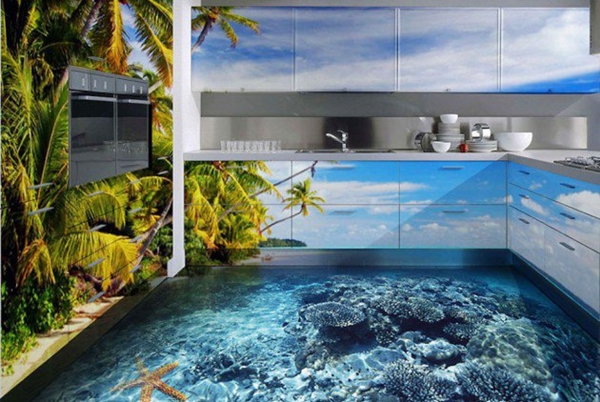 Besides than looking real and amazing, the 3D floors are designed to be strong and far more durable than the regular tiles. They last for years and are really easy to maintain. These 3D floor designs look like beautiful murals on the floor. There are so many themes of 3D floors that your mind will go on a whirlwind. The illusion that these floors create is so surreal, you might even think twice about stepping up on them. But what you see does not really exist here! Your home resembles you, so give it an ethnic look with these great decor ideas.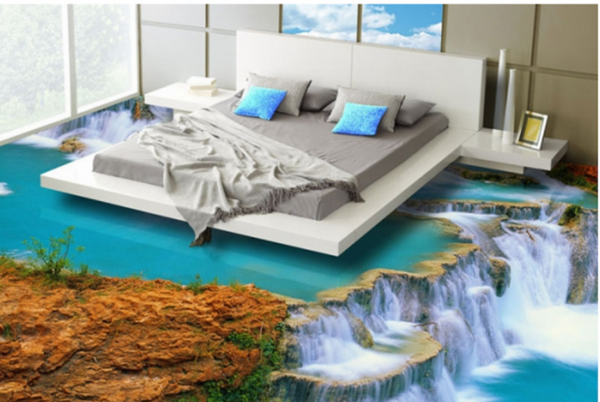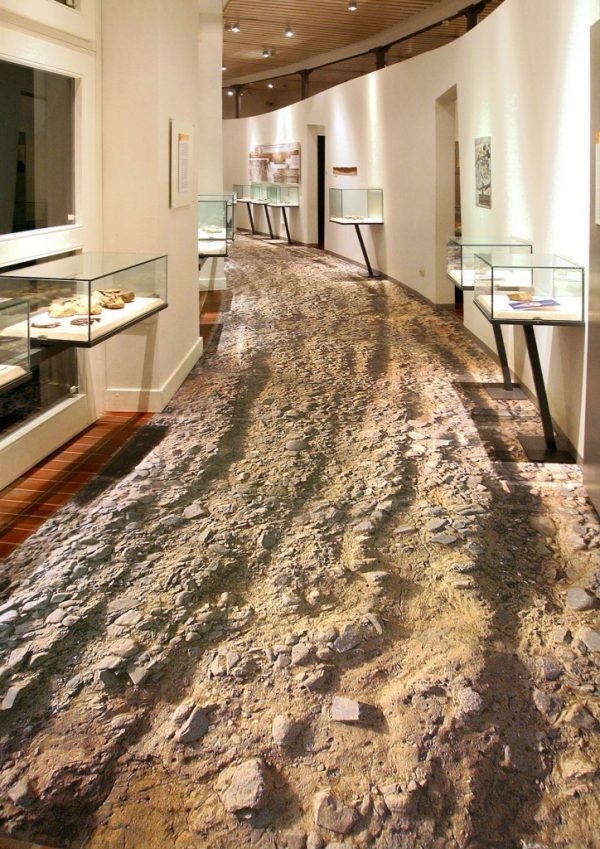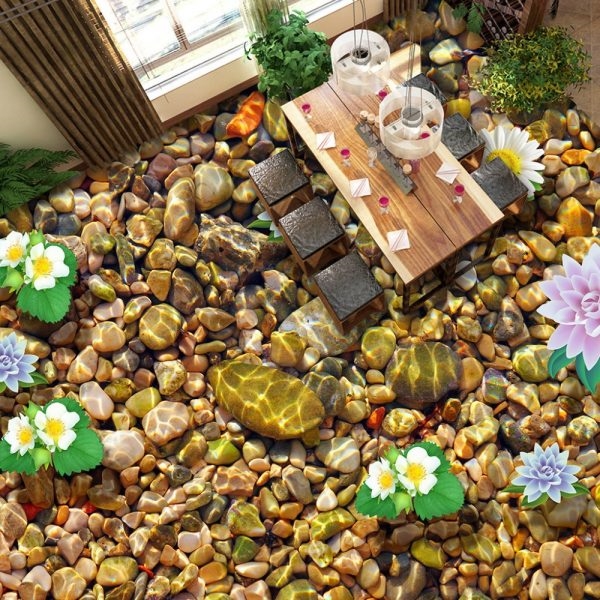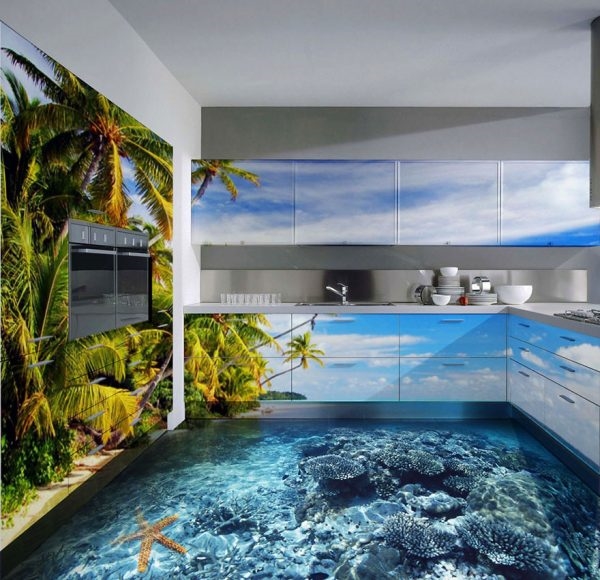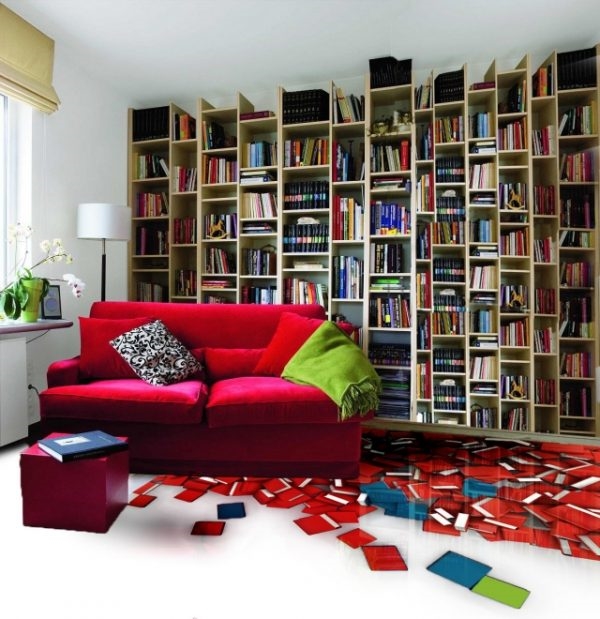 Amazing 3D Floor Designs
Though the 3D floors were initially designed for malls, hotels, and restaurants to emphasize the ambiance, it is now integrated into office and home interiors as well. The huge selections of colors, images, and materials have made this new type of flooring quite popular these days. The end result is almost something that has come real out of a magical world. For such similar great ambiance, try these unfinished look for your home decor. The ability of the 3D floors to resist the mechanical loads as well as preventing the mould growth in damp areas adds more positive features to this new floor tiles. When we think about renovating, we totally ignore the garage, don't we? Don't forget it this time. Here are some easy garage arrangement ideas that you should definitely try next time.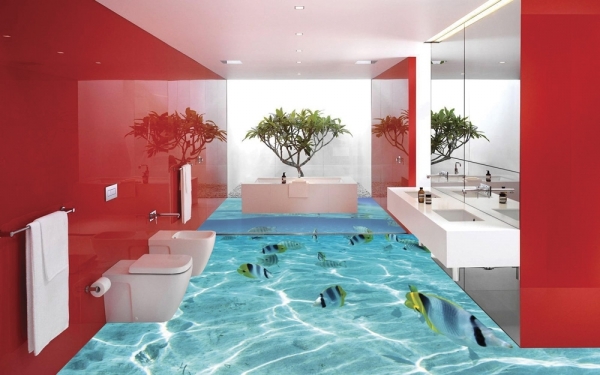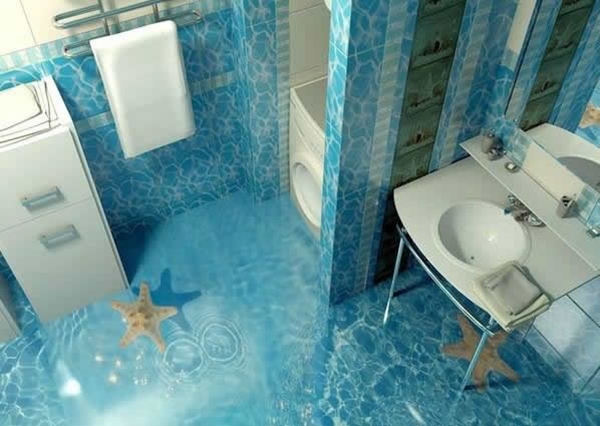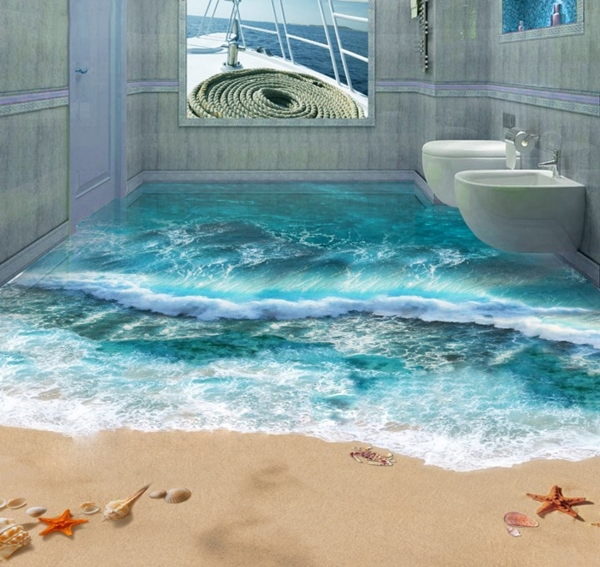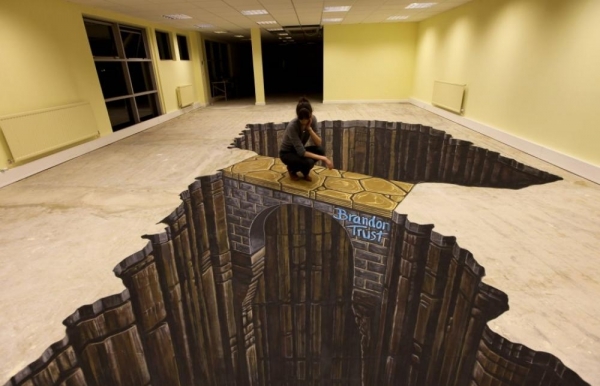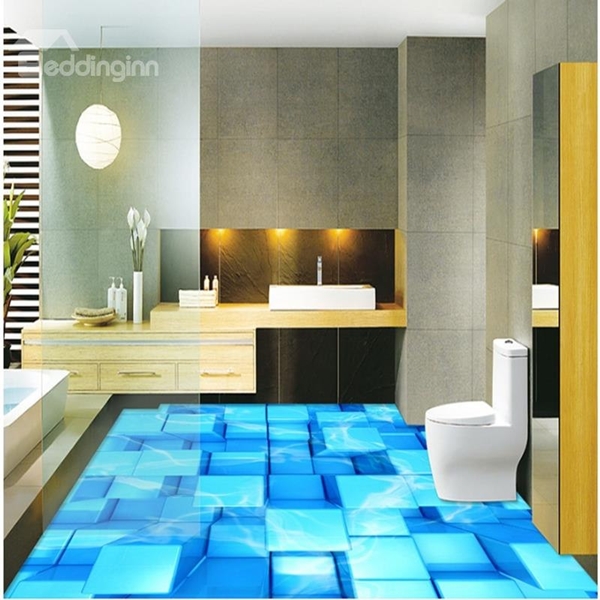 What exactly is a 3D Floor?
The 3D floors also known as 3D Liquid floors are actually a solid polymer coating with either a matte or glossy finish. An image of your choice or a theme that you liked is installed on the floor using epoxy. The floor is first given a coating with a layer of self-leveling primer and the image is then installed. To give the perfect image depth effect, the floor is then treated with either epoxy or polyurethane. The process is wind up with the layer of protective varnish layer on the floor. You could do some great things with the plain walls of your stairs that will totally mesmerize you.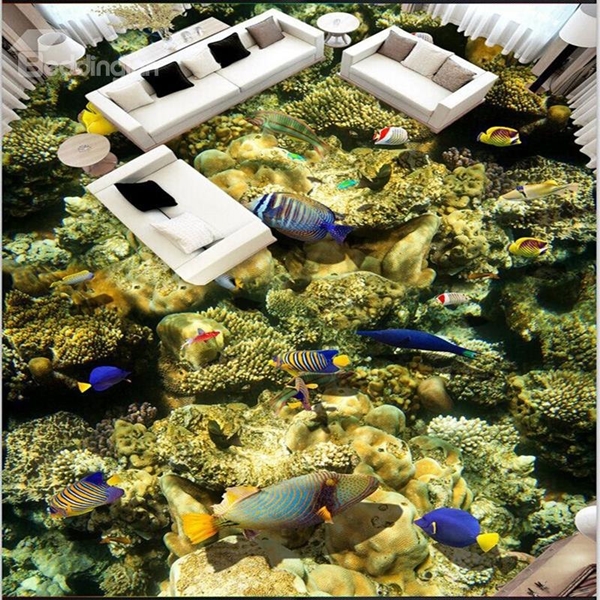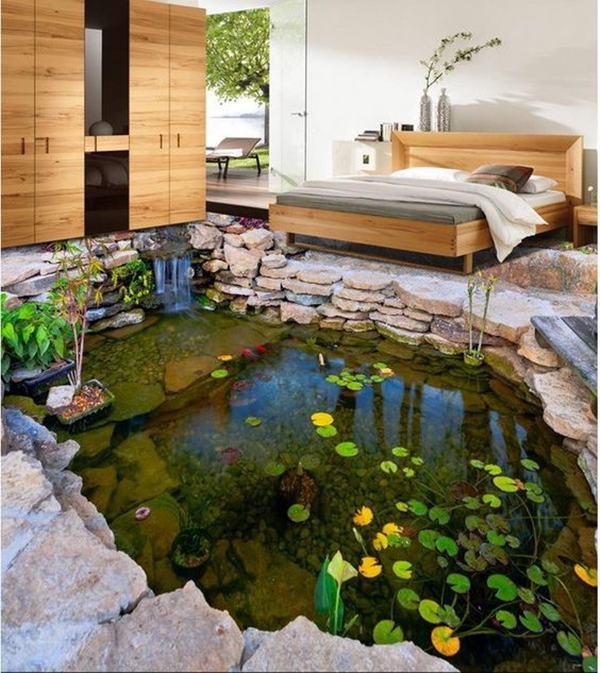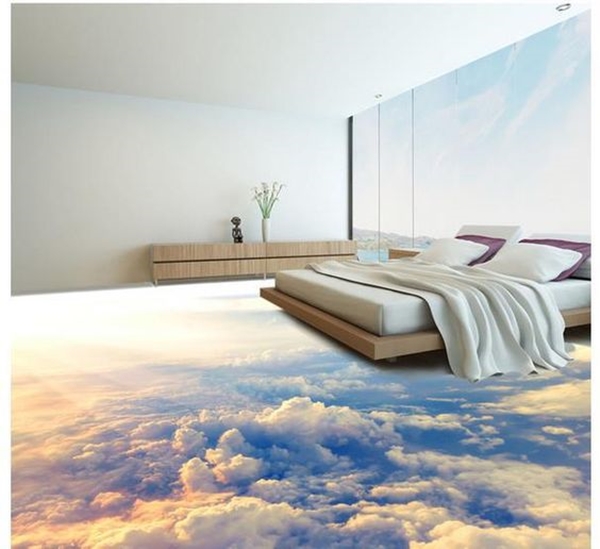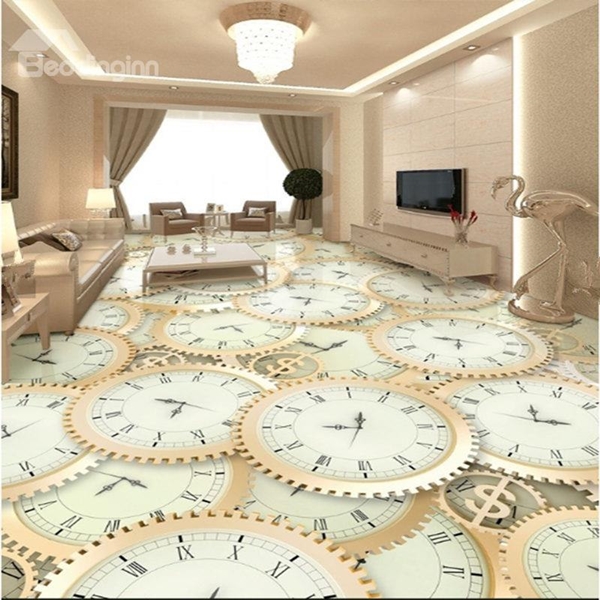 3D Floors Designs
The stunning visual effect is the main attraction of the 3D floors. You can have the ocean right there in your room or a shark swimming right next to your feet. Or there might be a volcano bubbling fire right in front of you or a green stream running through your living room. The ocean or sea view and swimming fish images are most popular but now there are lot more options available to bring magic into your home. Just like these great themes, give a French touch to your home with these decor ideas. Although the 3D floors were mainly installed in the bathroom earlier, with various patterns and images that have come now, it can enhance the aesthetic value of your living room and bedroom as well. From beach scenery to gear watches and from plaid cubes pattern to the beautiful wooden path through the forest, you can bring anything into your home and right below your feet. Try something different and give your home a shabby decor to enhance its beauty.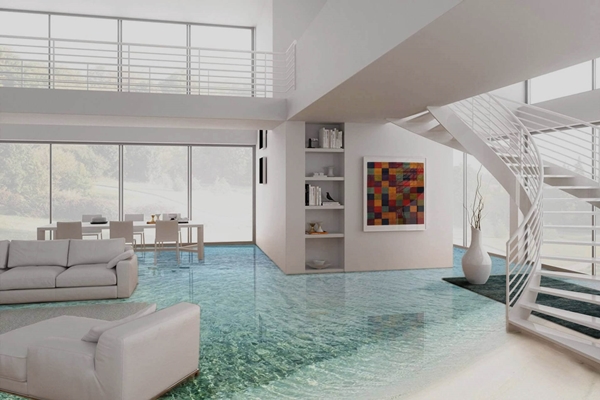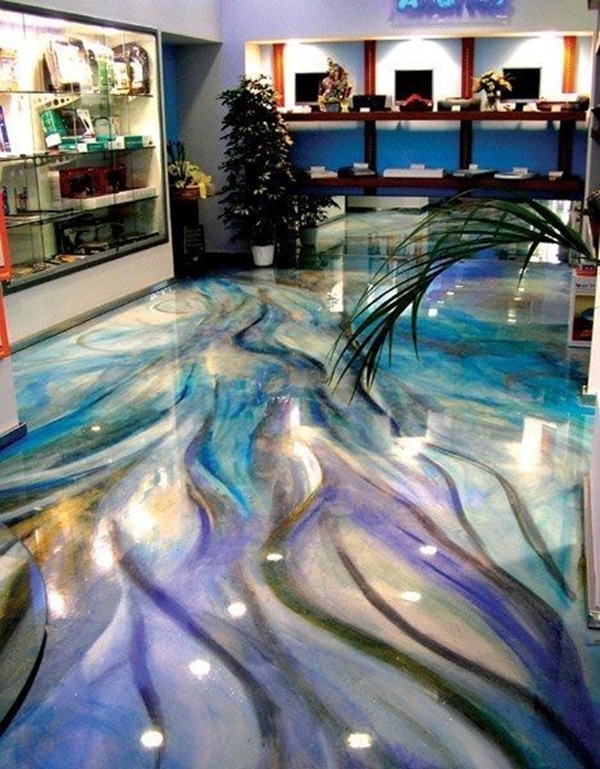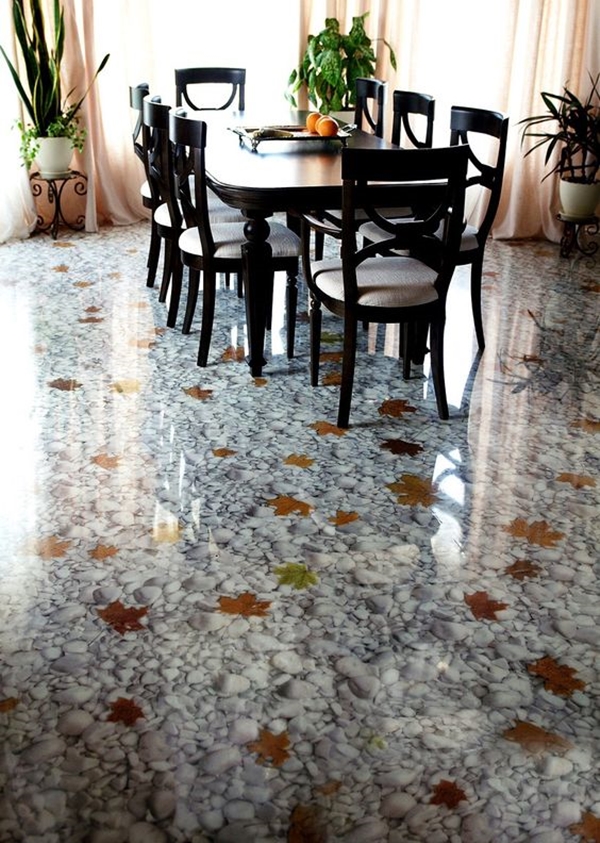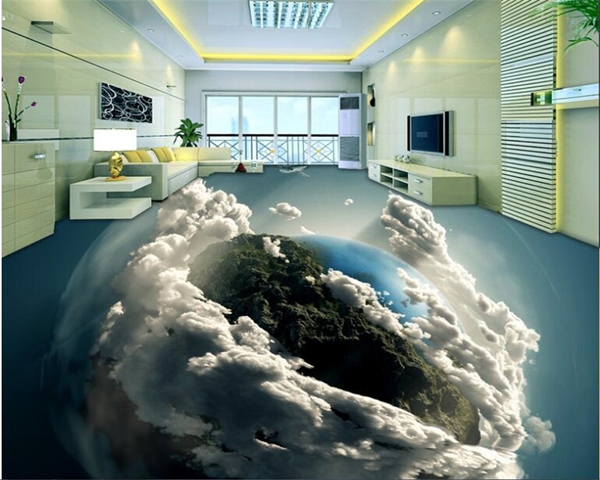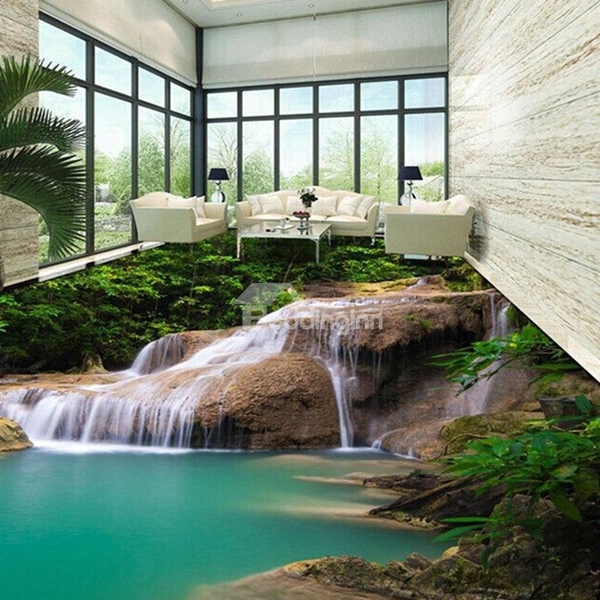 Advantages of the Liquid 3D Floor
Since the 3D floors use the epoxy coatings, the advantages of epoxy are applied to these unique floors. The epoxy is not affected by chemicals such as acids or chlorine or bleachers and the epoxy floors don't lose the colour either. They do not fade under the contact with the ultraviolet rays. This makes the floor highly durable and they last up to 10 to 15 years. The epoxy floors are smooth and have no joints or cracks and that makes them immune to dust and hence zero accumulation of any kind of dirt. This quality of these floors makes them highly hygienic and easy to maintain. The epoxy floors are even fire resistant and so you can imagine the promising future of such technology. So no furniture or anything will hurt your floors. Speaking of furniture, check these amazing furniture designs.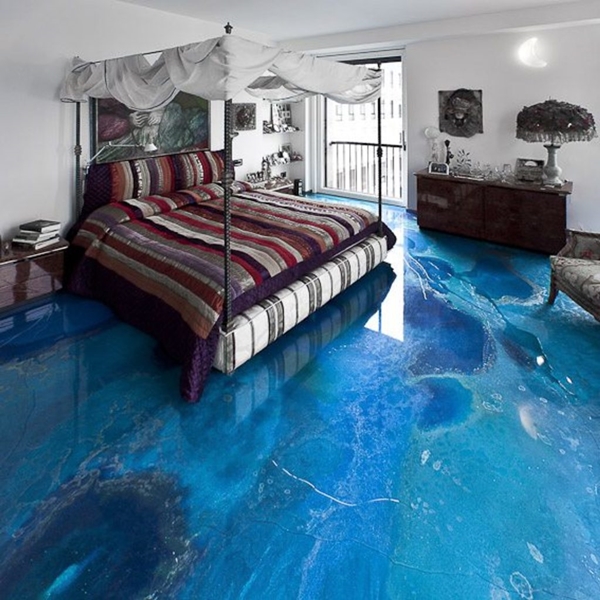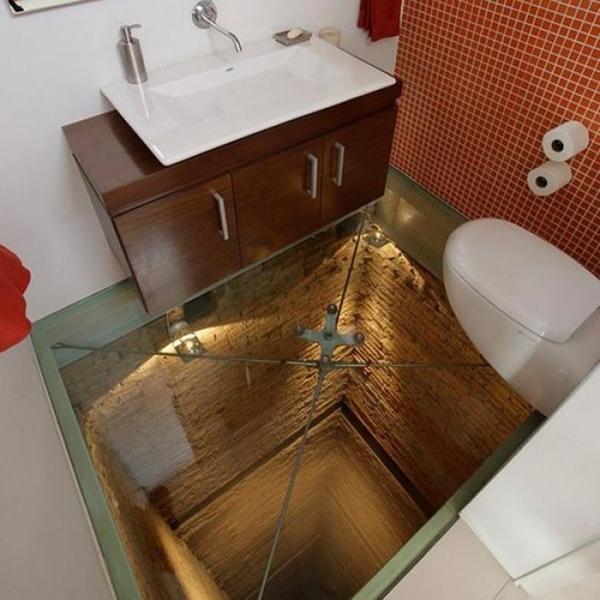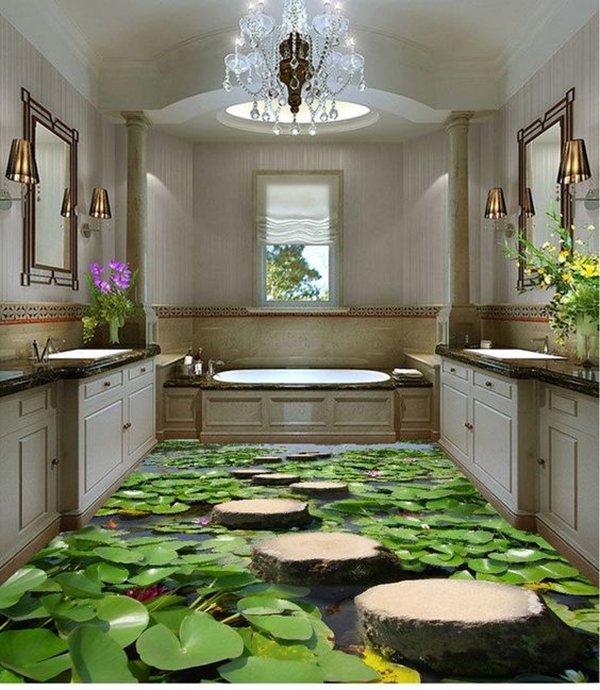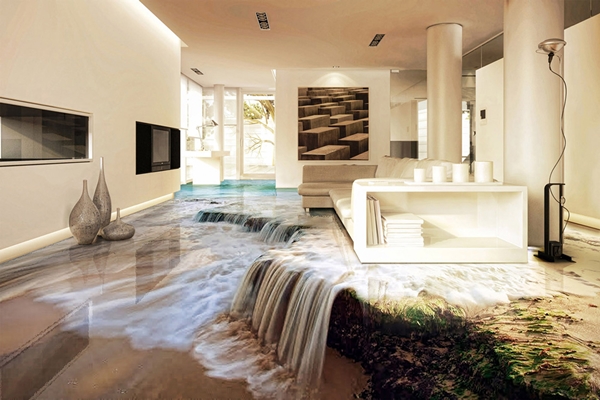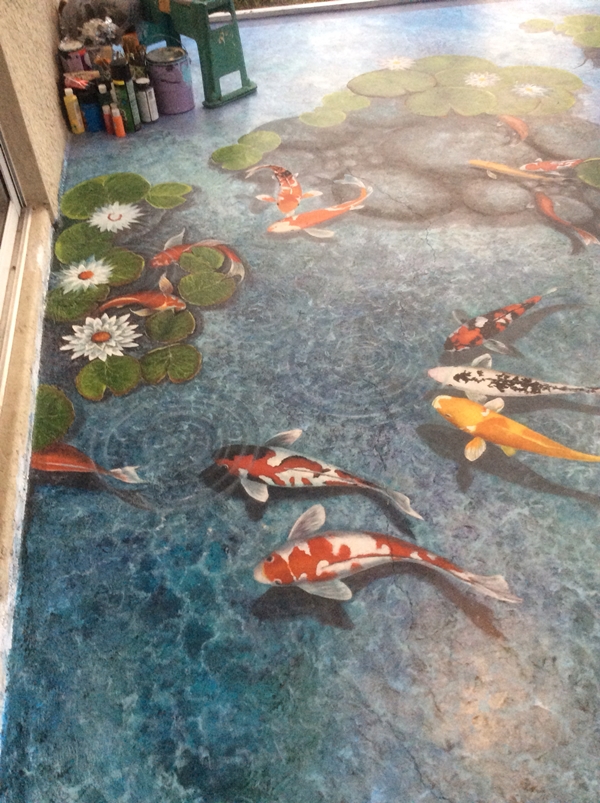 Though the epoxy floors have quite an impressive list of advantages, it will drain your pockets completely. The epoxy floors are very expensive and their installation worth a lot more than that. The materials used in the manufacturing of the epoxy floors are expensive and besides that this art is still new and there are not many people experienced in this sector. So expect many zeros on the bills to prevent any shock. The good thing is that with proper guidance and if you are up to it, you can install the epoxy floors yourself. But beware, the installation process is quite complicated and have to be done with utmost care in order to get the full depth effect of the optical illusion of these floors. While you are working on floors, try these ideas and get rid of th0se boring plain walls of your home.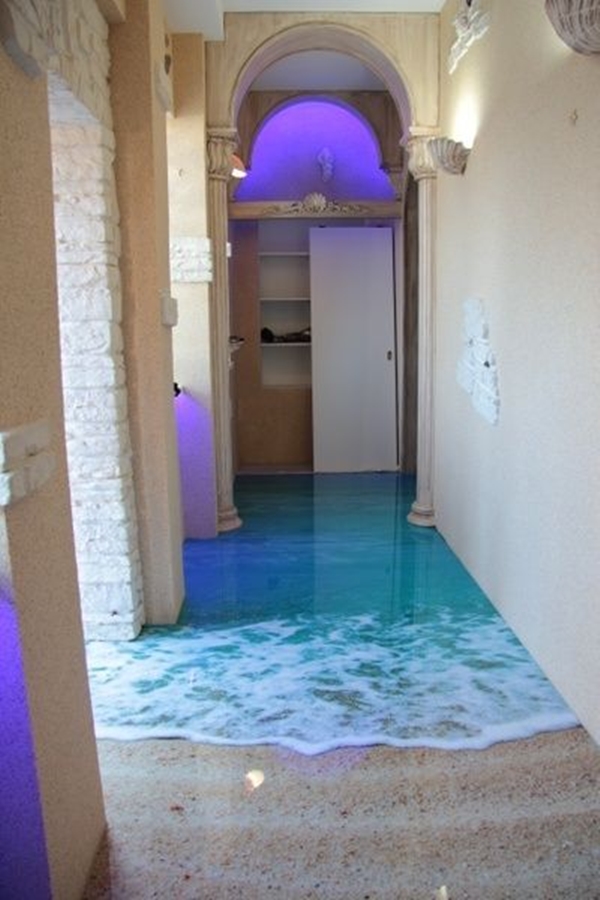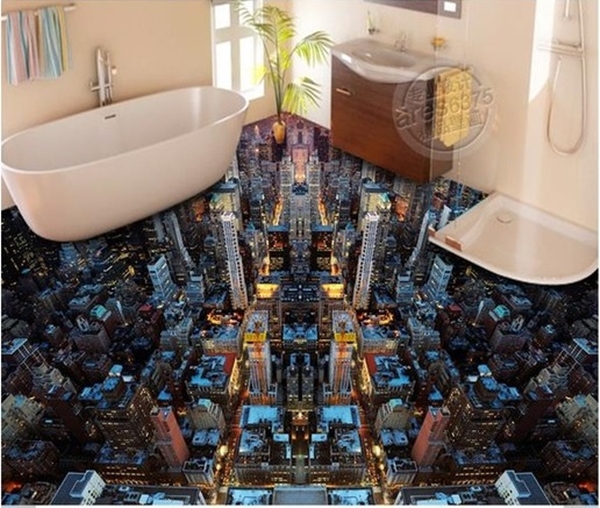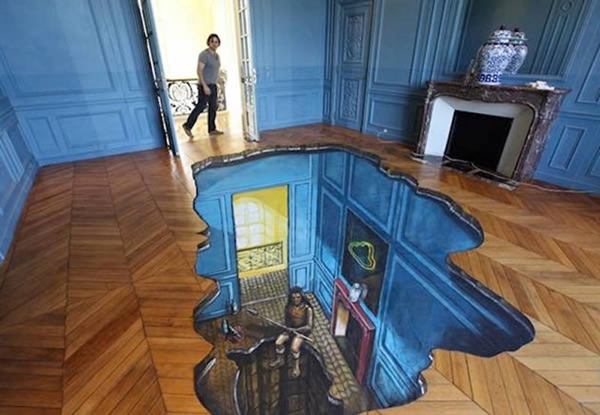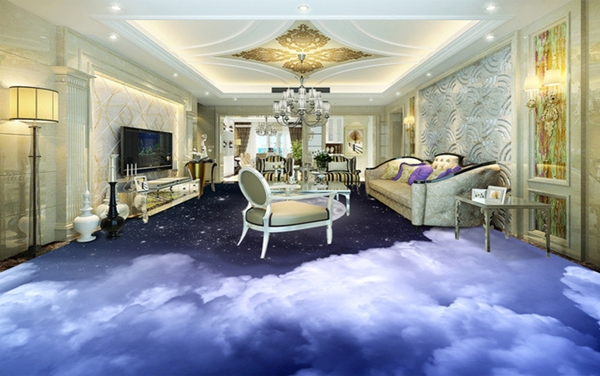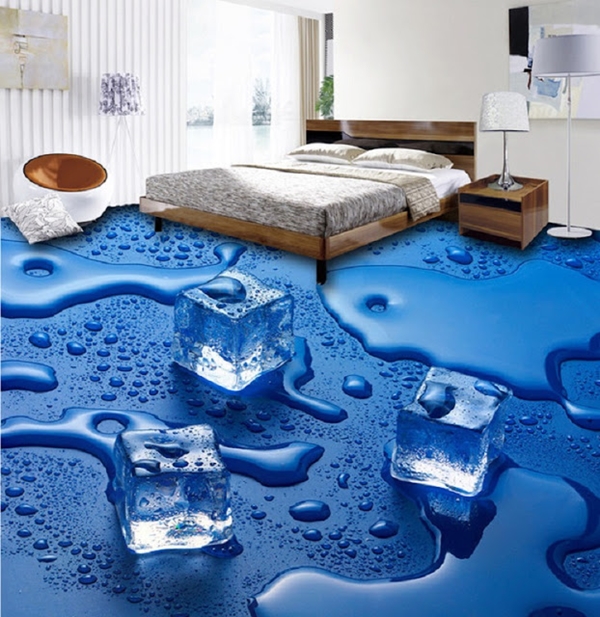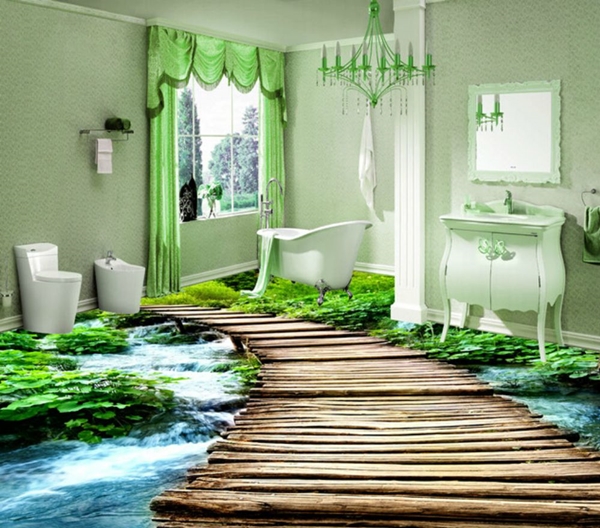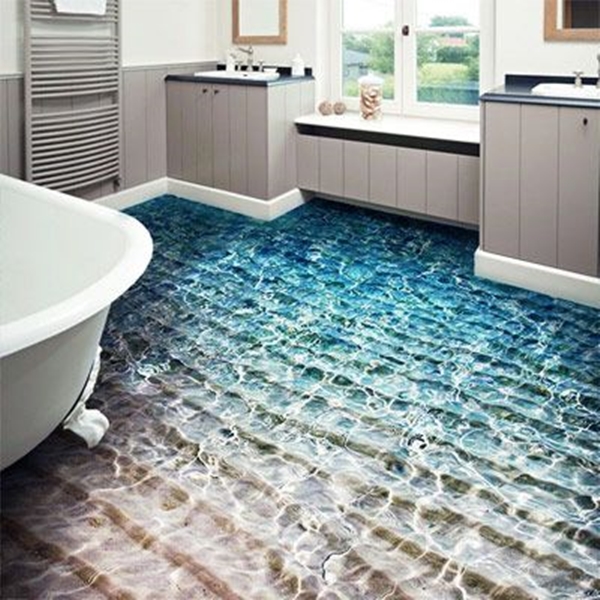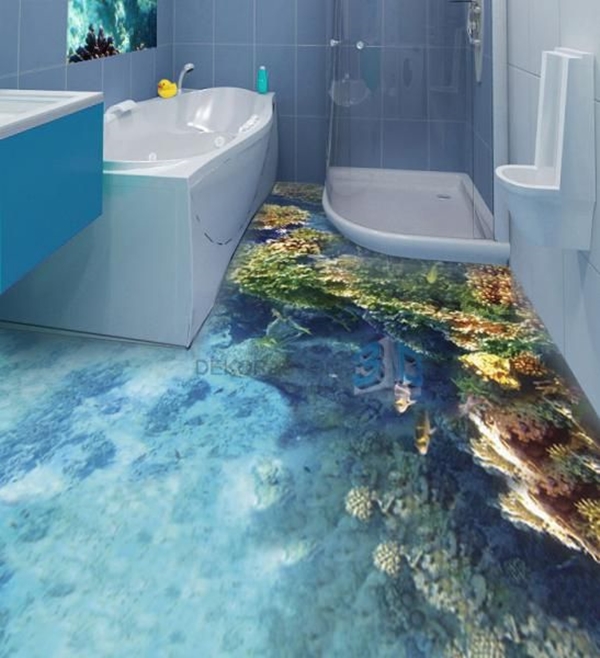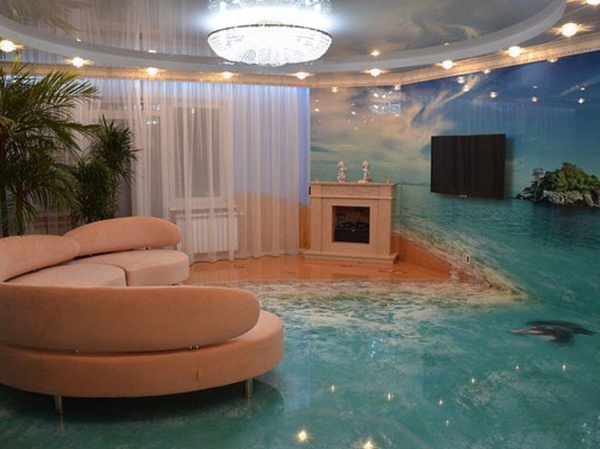 Every coin has two sides and hence there are few difficulties as well when it comes to the 3D floors. But no pain, no gain. So these floors might hurt your bank balance but the end result will be totally worth it. Also, check out these marvelous home decor ideas to add more aesthetic value to your haven.