How often do you spend loads of money to enhance the décor of your home? The correct answer would be quite often. How would you feel if I tell you that you don't need to lighten your pockets but will get a great décor item? I know I'll feel delirious! All you need is just to dust off that old useless computer of yours. Because today I'll tell you Brilliant Ways to Reuse Old Computer Parts For Decoration.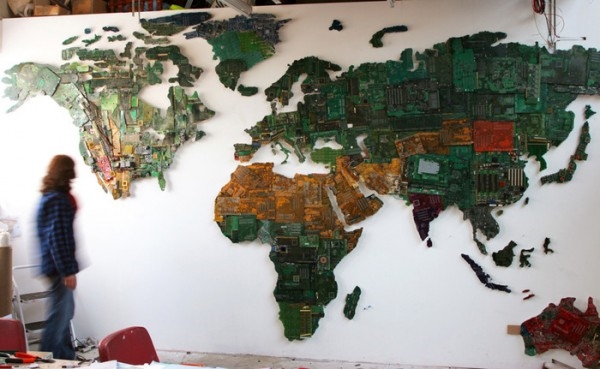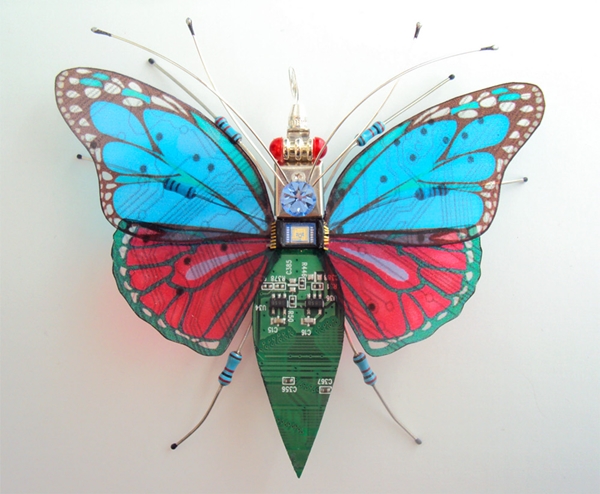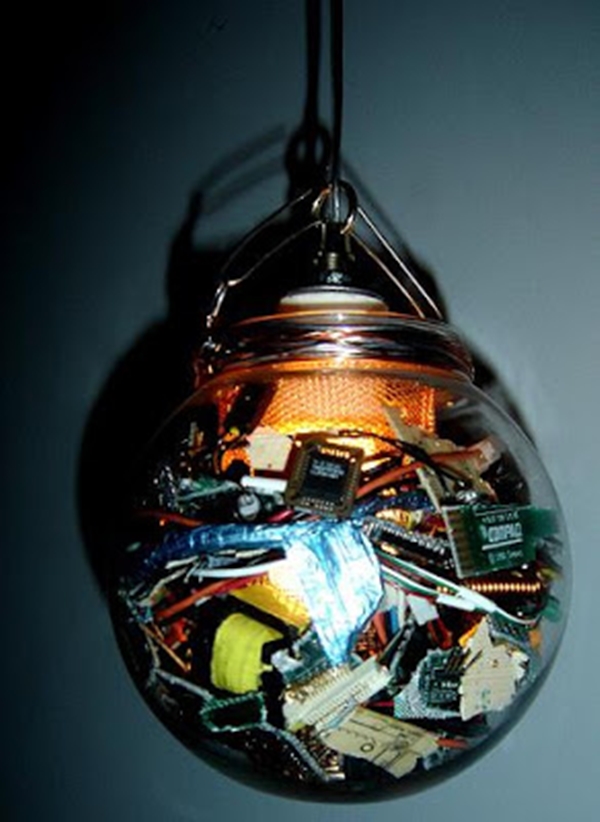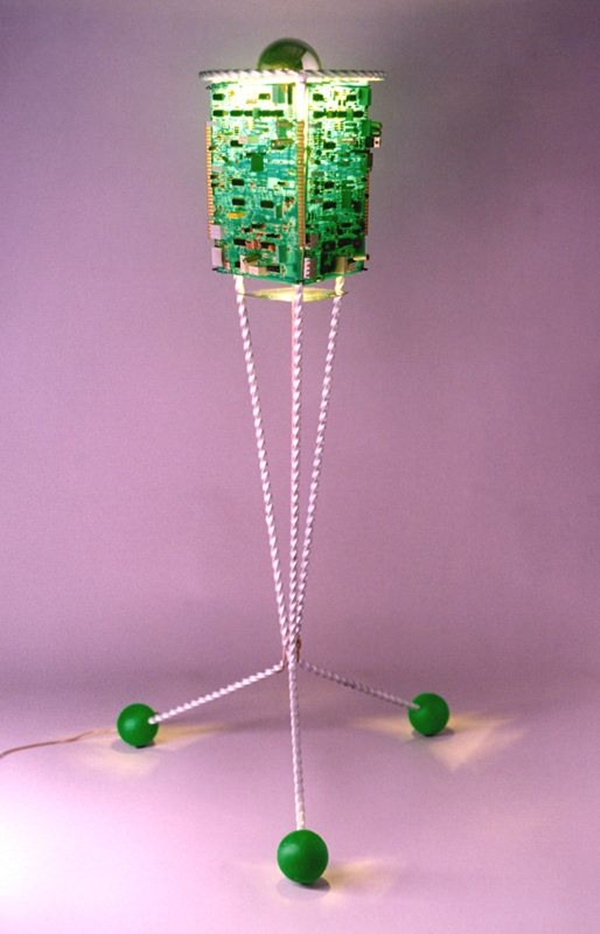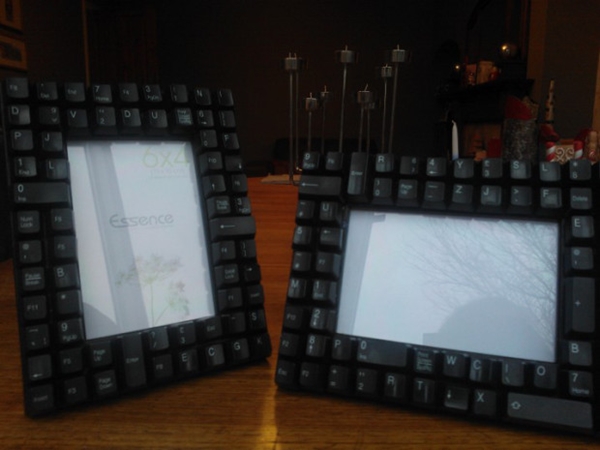 It would come as a surprise but yes you can indeed use your old computer parts for decoration. There are many electronics things that we can tweak a little bit and get a great décor item and that too in a snap and without making much fuss. Believe it or not, but that useless old computer is not so useless. And before you dump it as trash, just take a look at these. There is also thing paracord rope lying somewhere in your garage. Take a look here to learn what you can do with it.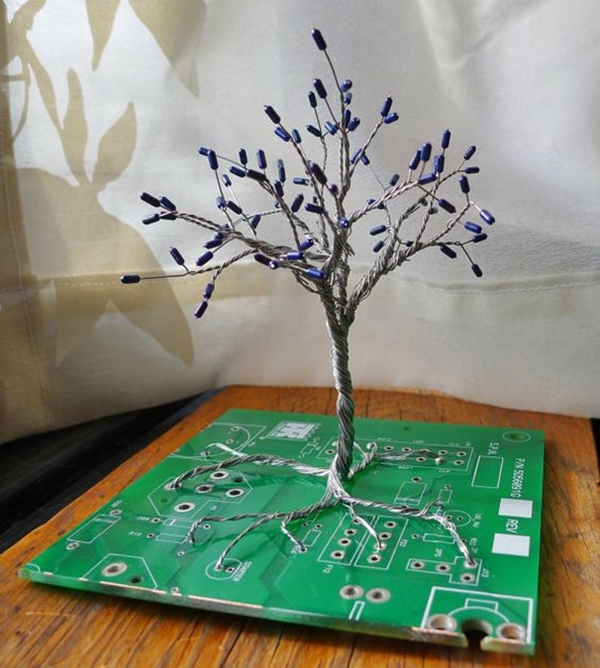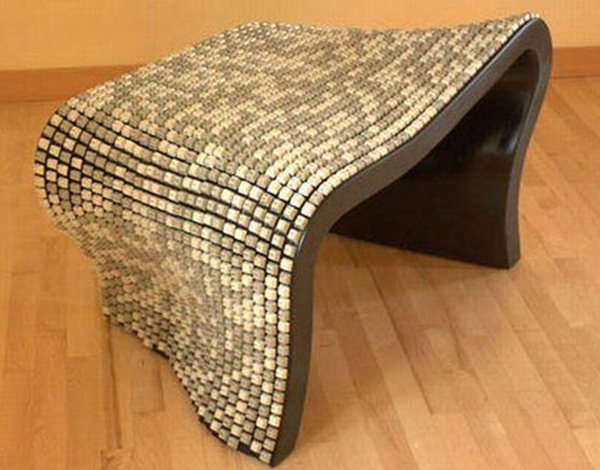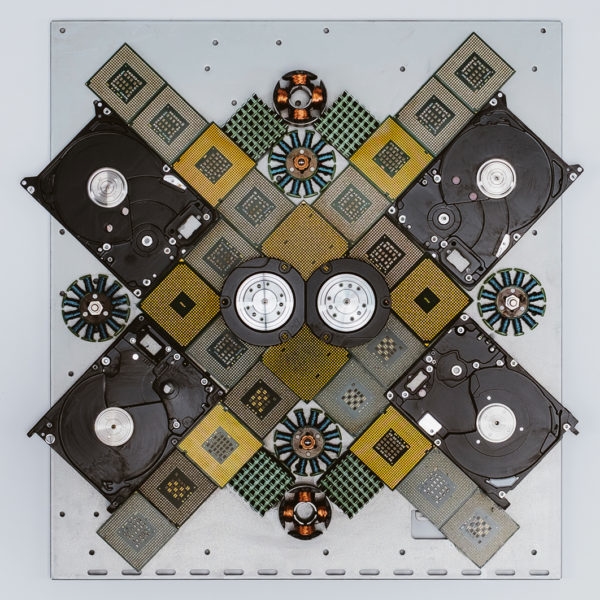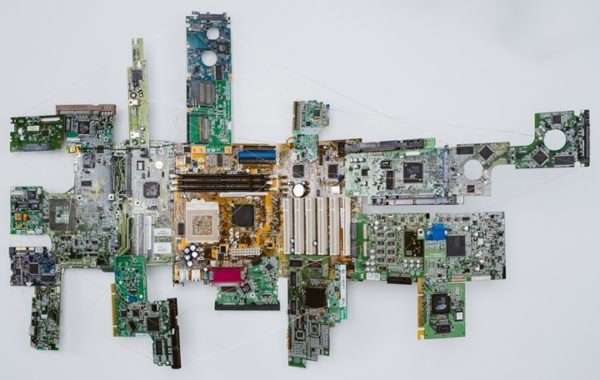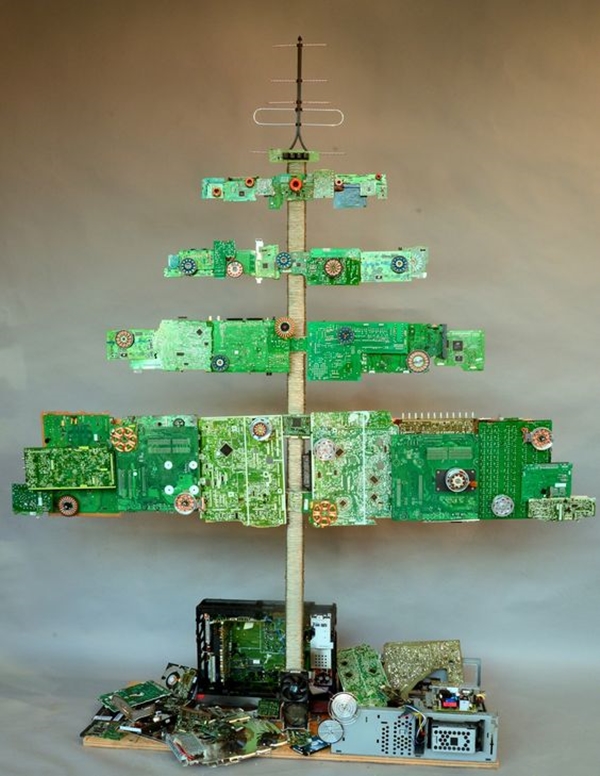 Brilliant Ways to Reuse Old Computer Parts for Decoration
Monitors as Planters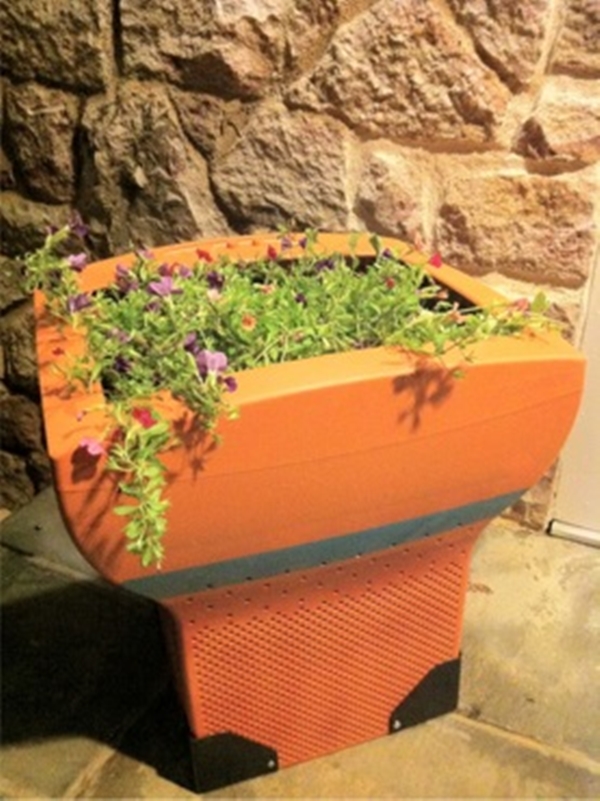 Well, who would have thought that you can use the big giant monitors of yours as a planter? The thing is so big and ugly, it's a relief that you can make use of it as a planter with nothing but just a splash of paint that is of course after you have taken out everything from inside it. You could do that easily with some basic tools and voila! You have a new planter. Speaking of plants, here are some great giant paper flower ideas that you can try for decor. 
Hard Drive Analog Clock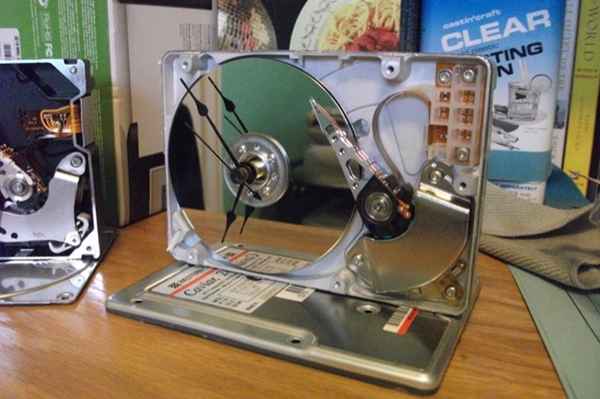 You can use your hard drive even after it has stopped working ages ago. You just need to turn into a classy analog clock like this. Some screwdrivers and clock movement is something that you will need here. But if you are getting intimidated by its making procedure then don't be. It's actually very simple. Since you are updating the old things, why not update your old shoes, too? 
Roulette Wheel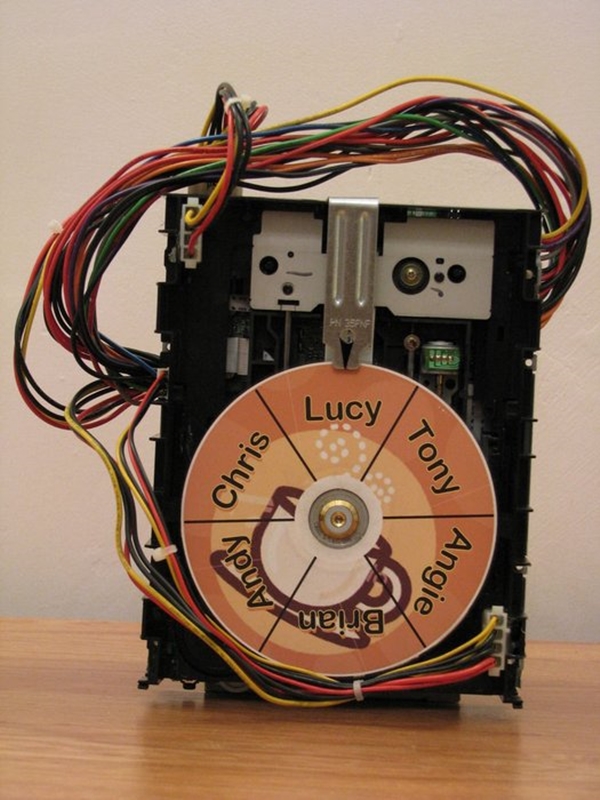 Oh, this one is a cute and really great thing to look at. Make a roulette wheel like this using the different old computer parts and decide who will make the coffee first or whose time is to clean flat if you share a flat with your buddies. It might take a bit of time to make this thing but it's definitely worth it.
Keyboard Earring Display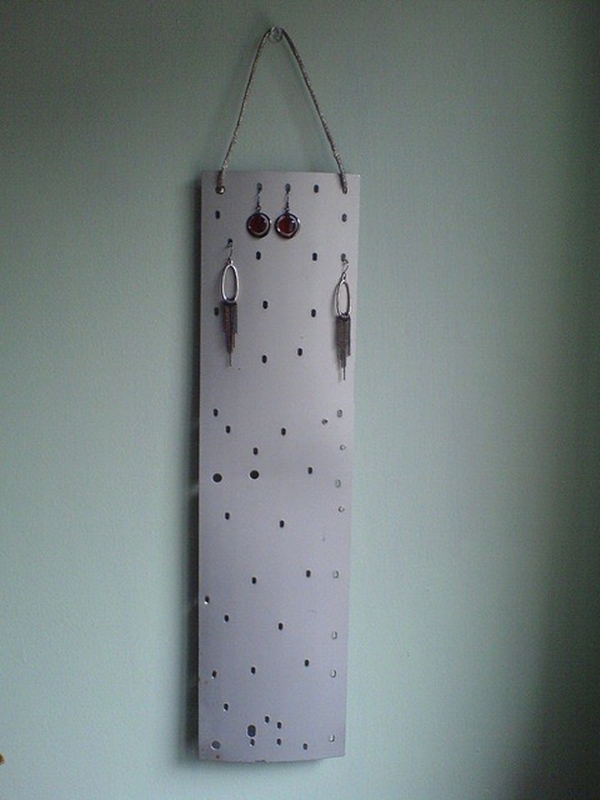 Sometimes you need a nice display to show off your beautiful earrings which actually looks like a great décor item. How surprised will you be if you can make one earring display from nothing but the keyboard? A lot! Though simple it might look, fill it with your best earrings and add more flair to it. You can make your own jewelry as well. 
Hard Drive Platter Clock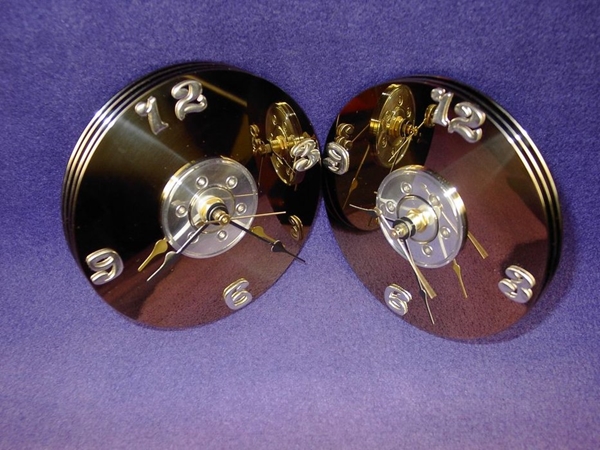 You made an analog clock earlier now how about you make one classic platter clock as well? One glance at this watch and you wouldn't believe that it's made from the hard disk. It looks beautiful and really a fine specimen of art. Follow their tutorial carefully and you will realize that it's not that difficult to make it either. Take a look here for more of these cool art stuff that you can DIY. 
Keyboard Refrigerator Magnets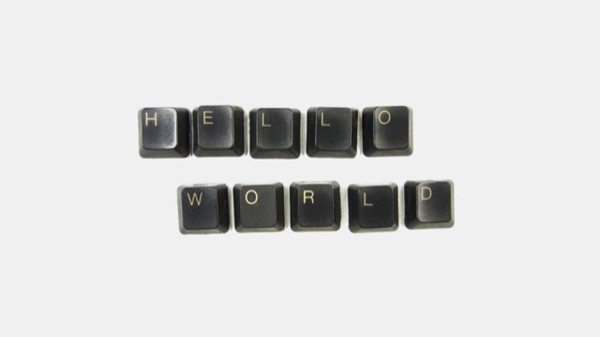 Reduce the e-waste and get some cool magnets to stick to your refrigerator using the keyboard. A sheet of magnet, hot glue and those keys from your not so working keyboard anymore will suffice. It's a bit of fun to play with those magnets. Either welcome your guests with the words or write a good thought with it. It's really great way to leave a message as well. Did you realize you will be saving paper as well? Wink!
Keyboard Circuit Sheet Lamp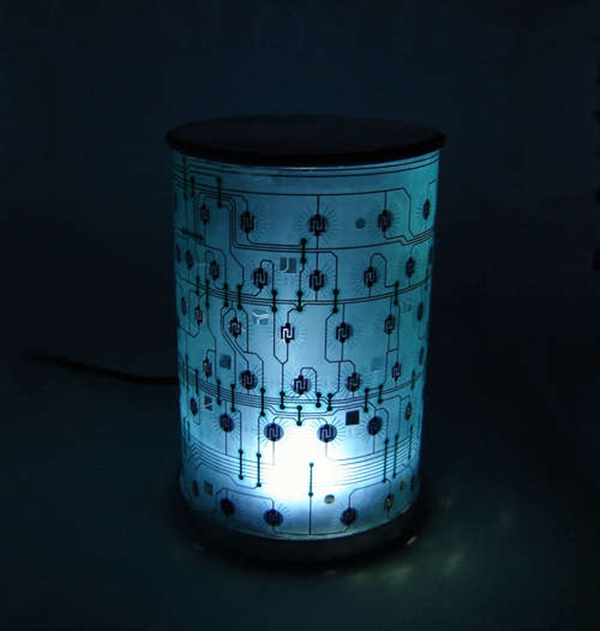 This one is a really cool idea to utilize your old computer parts and get something unique and lovely like this keyboard circuit sheet lamp. You would need to dig inside that useless keyboard of yours and take out that circuit sheet which you can then use to make a pleasant lamp with the help of the LED light. Take a look at these lightning ideas that will leave you in awe. 
Wall Clock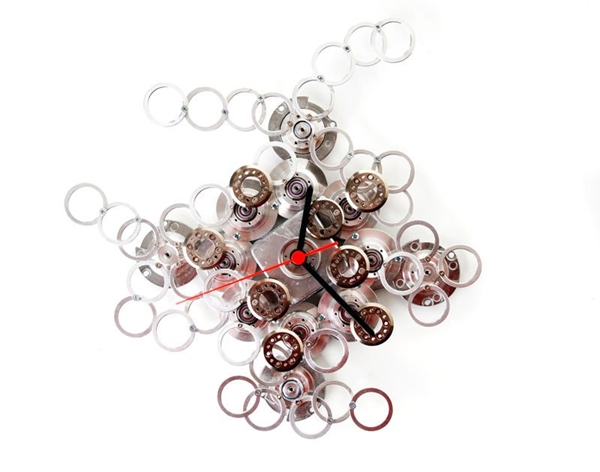 Seems like the clock is the favourite thing to make from the old computer parts. Now have a look at this incredible art piece made from the hard drive. Who would think that you can make something so intriguing from something so useless? Definitely, some smart geeks thought so! You will need some pliers, drill, drill bits, clock movement, etc. It might get a bit messy to make this but look at the end result which is totally worth it.
Circuit Board Lights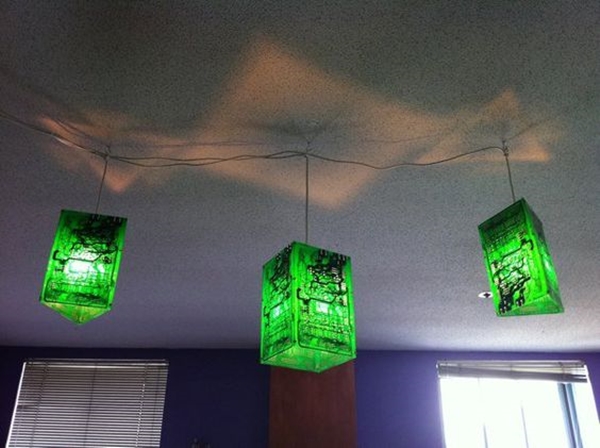 Here is another way to use the circuit boards from your old computer and make something really unbelievable like these circuit board lights. It's really great that you can make something great like these lights from nothing but old trash. This way you get a nice lighting setup and decrease the e-waste as well. Definitely worth doing. And these cool art stuff are worth trying as well. 
Fish Tank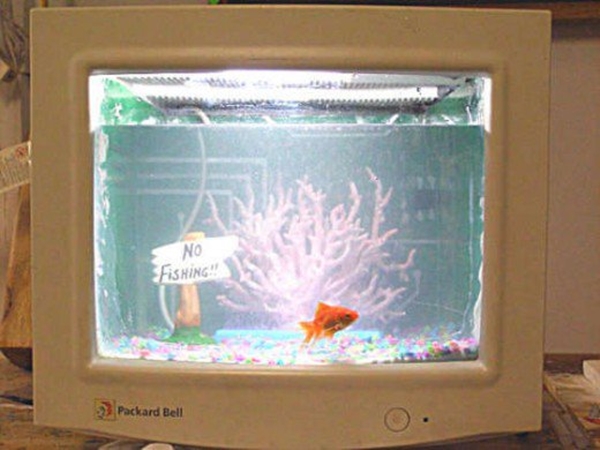 Well, don't laugh it off. It's not a joke and neither is that a screensaver people! That's a real fish and yes it is inside the CRT monitor of your old computer that was totally wasting away in your old garage. The people who love to do such amazing geeky things have really got a great creative touch in them. Check out more such DIY art stuff to try.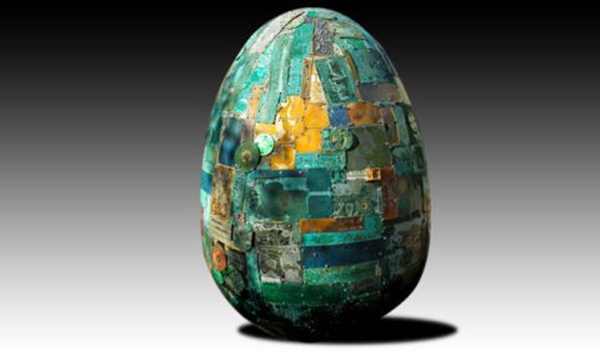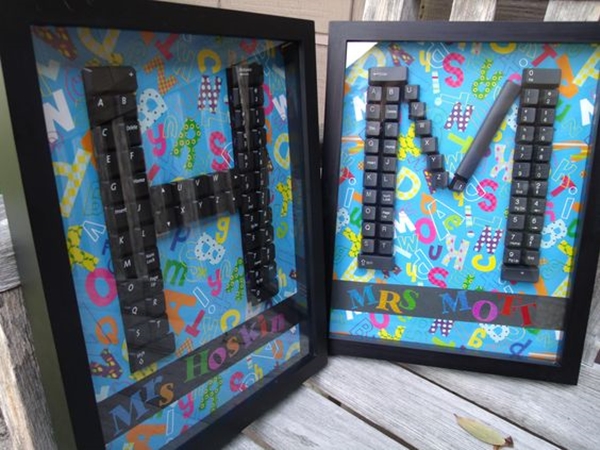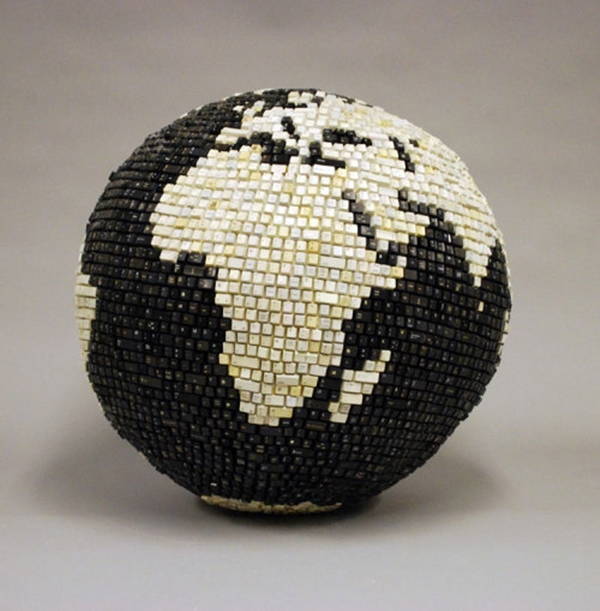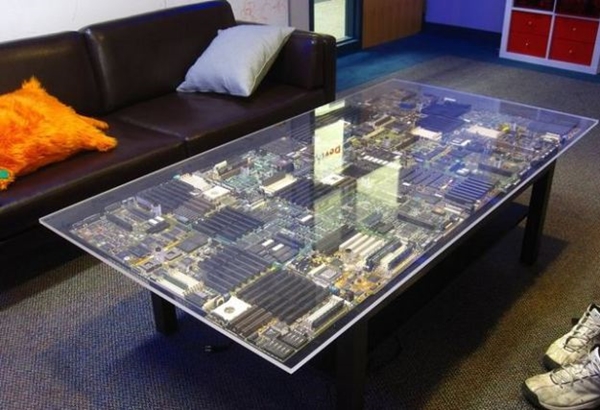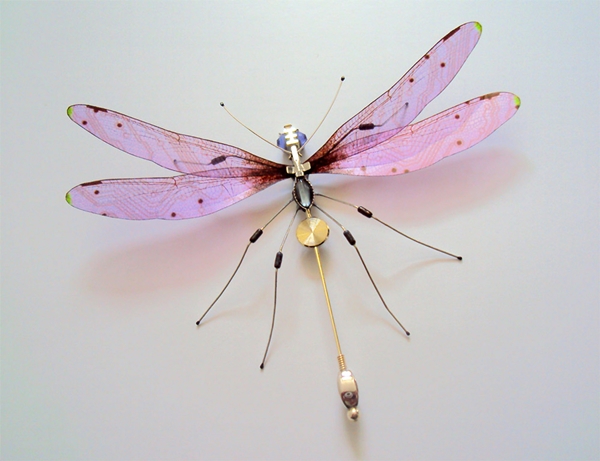 Get all the screwdrivers and pliers out because to make these cool things, you are definitely gonna need them. Good luck and have fun!