The idea of being able to decorate my house's stairways has always fascinated me. Though you may not have a look at those walls like 10 times in a day, like the other walls in the house, but just imagine – how, having a decorated wall will always light up your mood whenever you choose to go up and down your home. If you still doubt it then the glimpses of these Unique Stair Wall Decoration Ideas will totally convince you. Also get here some really amazing ideas for your home decor.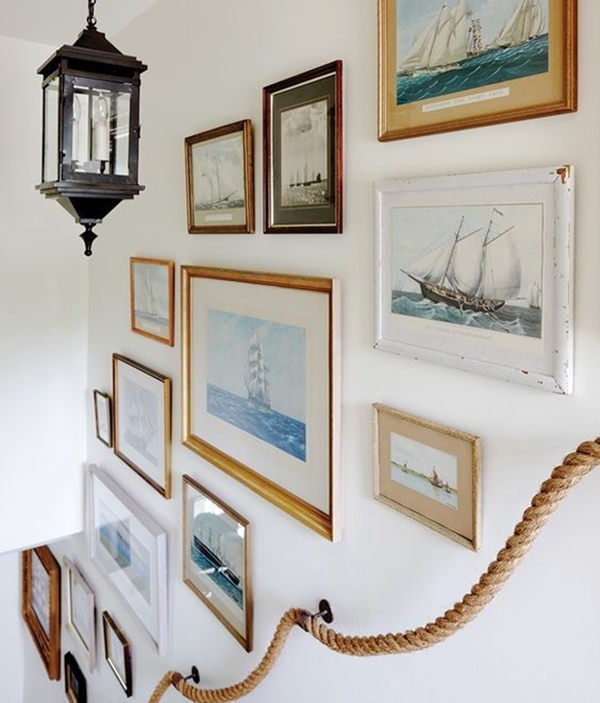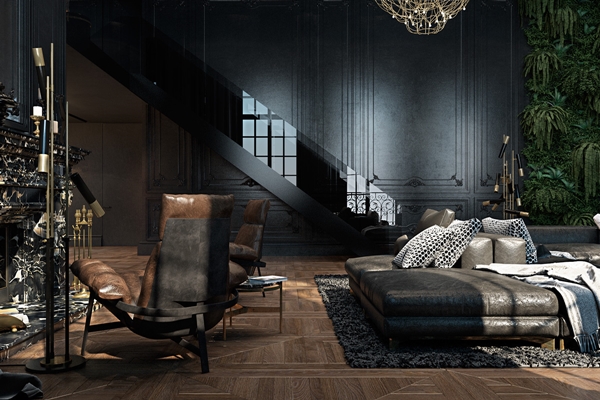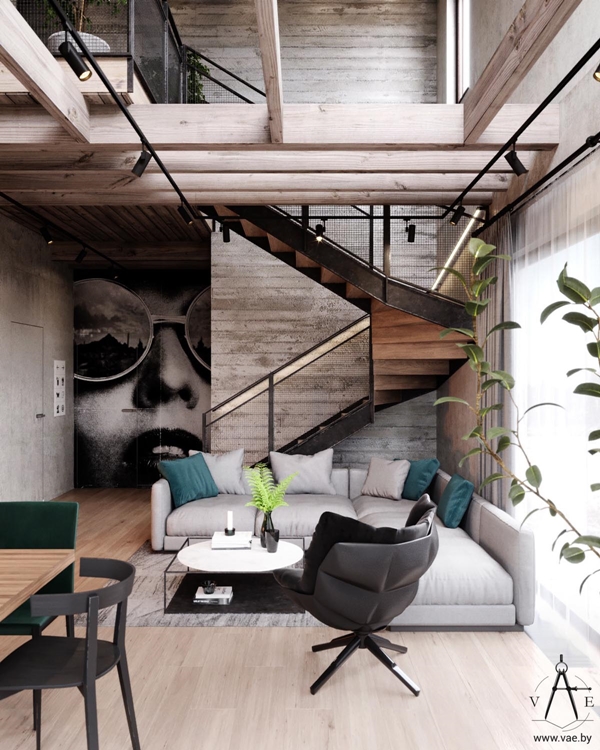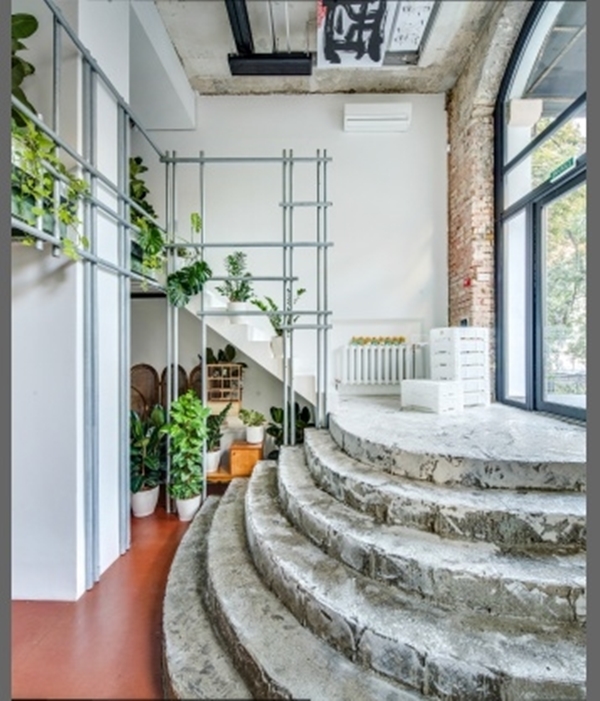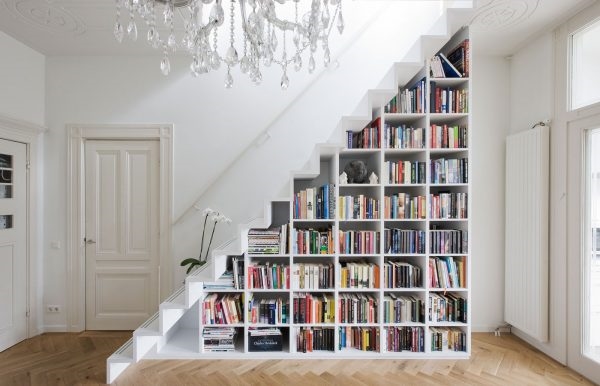 Staircases are nothing but the ordinary, but who said you cannot decorate it with your own imagination and creativity? C'mon, do not leave this passage alone while you are decorating the rest of your house… get going, read on and get some cool and unique stair wall decoration ideas and make notes…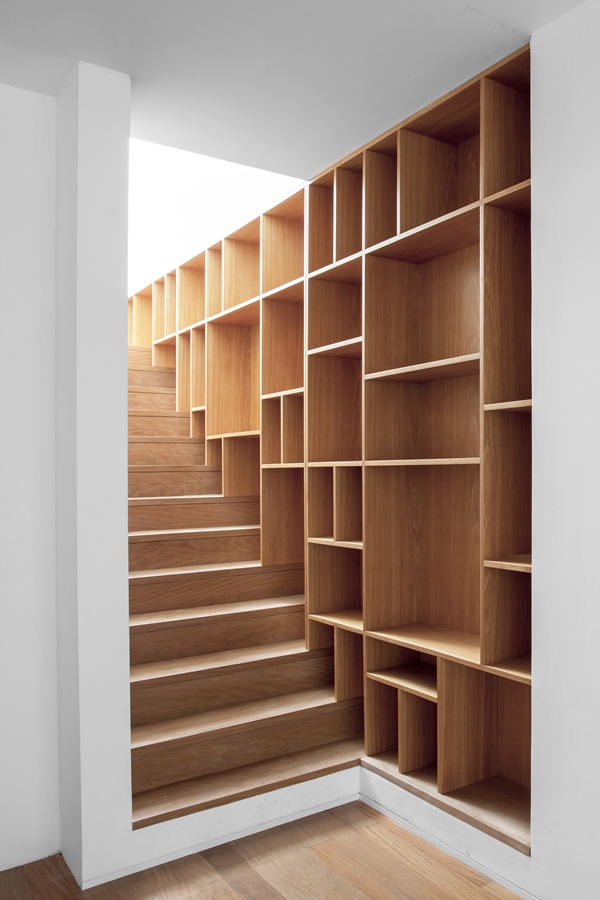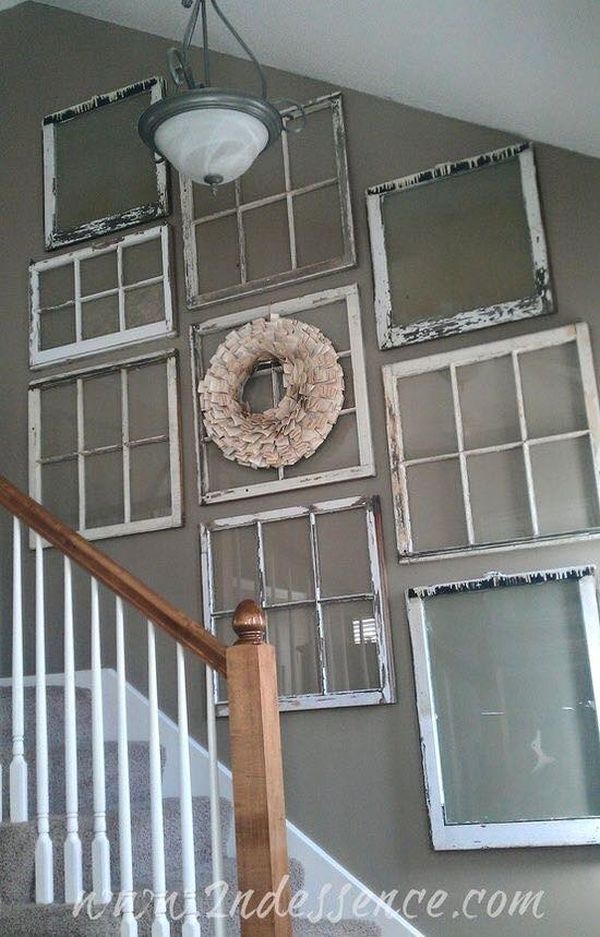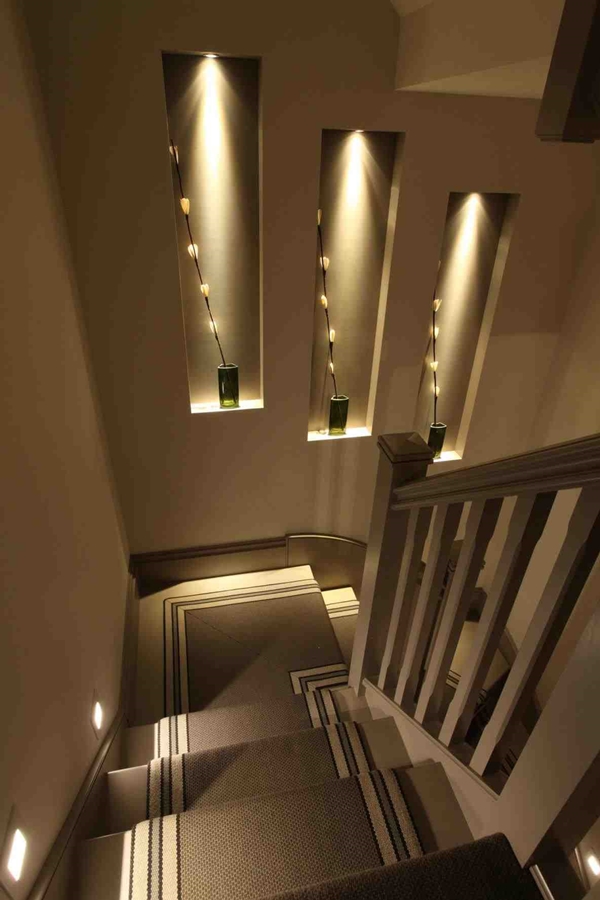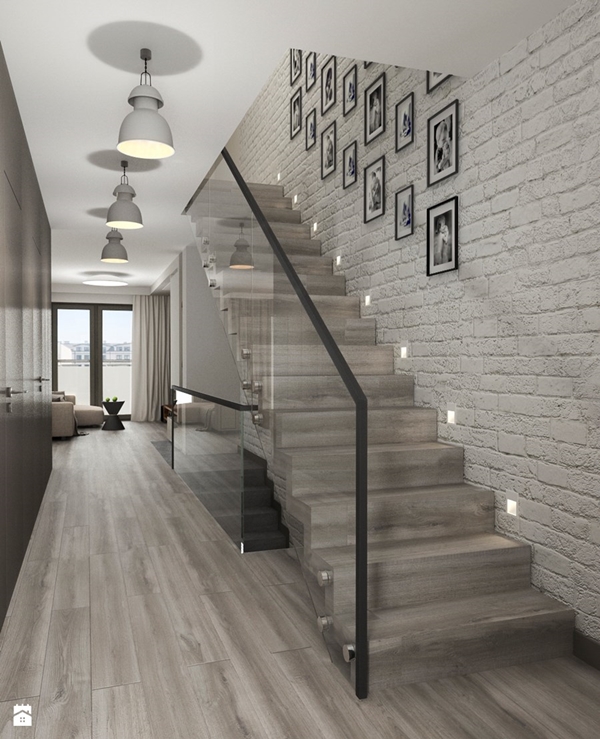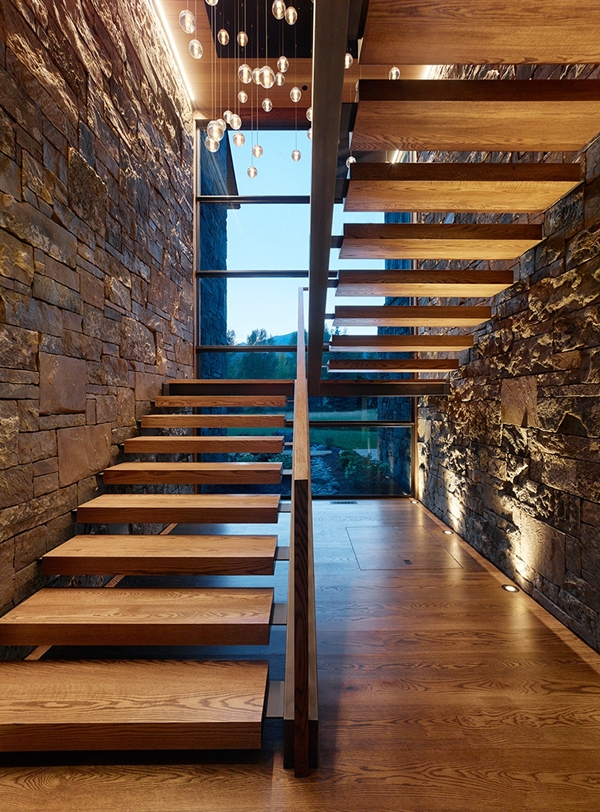 Image Source
Unique Stair Wall Decoration Ideas
Bored of the ordinary? Well, I totally get it. So, then this idea is just for you – collect all those vintage art pieces that you have stored since long and get them hanging here. You can arrange them in any order of your choice, or just go year wise and form a sequence that way. If looking for a modern style, don't miss here to get classy elegant designs that will just blow away your mind.
You and your family love art? Be it self-drawing or just buying famous arts and paintings, use this stair wall to showcase that love and passion of yours towards art. Be it animal paintings or human art forms, this passage can be used for anything and everything related to art. Find out more about how you can decorate your kitchen too with such cool ideas.
This is my personal favorite! Use this wall to display pictures of your childhood, your kid's childhood, and pictures of your parents, friends and family members. Also, show those amazing fun times that you had during college or during your vacations.
If you are bored of pictures, letters and all other ideas, then use lanterns and string lights to decorate this passage of the wall. Use your own creativity and decorate them with patterns and let them go all around to the bottom and the stair handles. Or you could go for a large window instead of having a stair wall. Find out more about how you can illuminate your home with these twinkling beauties.
If you do not want to have this stairway with something bought, then get doodling and use this wall as you big canvas and start drawing and sketching on this wall.
Show the most important relationships
Parents, kids, friends or pets – be it any relationship that you value, you can write them out and hang pictures of them by the sides. Or, you can just write the relationship using wooden letters. Or have funny messages over a wooden placard hung on the wall.
Bored of everything else? Then, invest in those artificial plants and get going. You can use those colorful plants and flower decorations and have them running till the down. You can also hang pots of flowers.
Are you one of those bookworms? Then, I am sure you will love to use this for that passion. You can make this your very own bookshelf or hang pictures of your favorite books and authors. Also, add more classy furniture to your home with these cool ideas.
Your travel bucket displayed

Image Source
If you already have some places ticked and few of them left, then why not start getting those on this wall so that you get to see it every day and you can plan on it one fine day! You can go creative, either by displaying the specialty of that place or you can have cut out of those places on the map and show that pattern of how will you complete this travel bucket list.
Mirrors give the illusion that will just make you lose yourself in it. Mirrors actually make your home look bigger than it really is. Here you can see how different mirrors are assembled together to make that perfect mirror wall. Talking about mirrors, take a look here for some great bathroom designs.
Go classic with wallpapers
Image Source
If you just cannot think of anything else, then stick to the cliché wallpapers ideas. You will be amazed by the different designs and patterns you can find in the market today. In fact, you can mix and match and select 2-3 different wallpapers at once.
Scrabble letters down the lane

Image Source
You can either make this all on your own, or you can give an order outside to get it customized based on your needs. Get scrabble down the passage. This can have names or numbers, based on you what you want to show through this unique idea.
Yes, yes, I know we are the best because I am sure if you were whacking your brains on how to use this passage since a long time, this piece of information must have surely solved all confusions! Thank us later, because now, you need to start finalizing on one idea to start off with and make preps accordingly! P.S. If you wanna give your home a bit of a rusty look, you will love these.