There is no right or wrong choice when it comes to colour hair. However, what hairstyle suits you the best depends on the facial features and bone structure. Similarly, there are some hair colours that may suit one better than the others. Gone are the days when there were a limited number of hair colours such as black, brown, white, blonde. Over the past few years, we have witnessed a number of hair styling trends creating buzz worldwide. Colours such as purple, yellow, and even the much talked about colour 'rainbow' has taken over the traditional hair colours. Hair is something that helps women to stand out from the crowd. Even though shade has its own pros and cons, choosing the new shade is like taking a risk. Which colour would be the most flattering for your complexion is a trick. Not your skin tone but your undertone is also a factor in determining the hair colour. Flaunting your beauty is possible if you know which colour suits you the best.
Best Hair Colors For Dark Skin
The Ombre Effect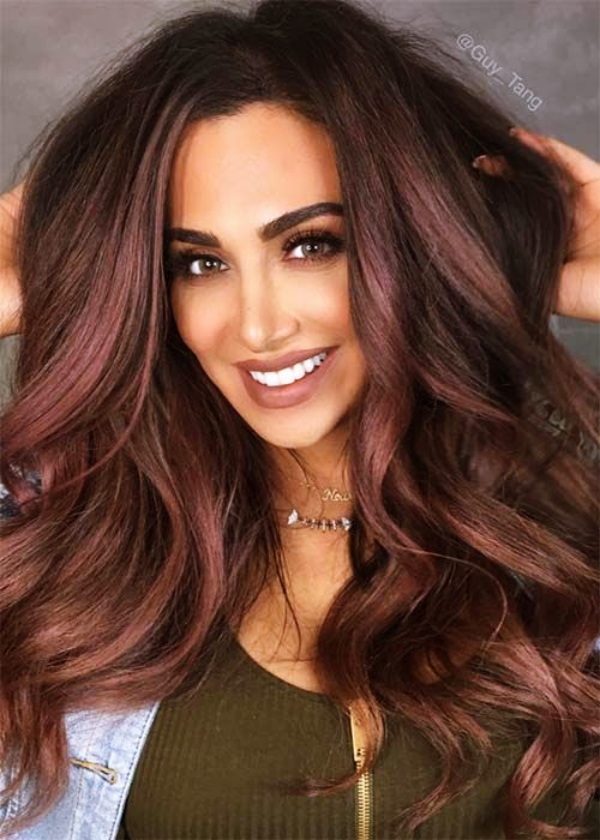 Black and brown are two most common hair colour. The popular ombre effect is nothing but colours graduating from light to dark. This can be done by applying a lighter shade of brown to the black hair so that it can be faded into brown. You are going to have two different sections of your hair. This look goes perfectly with dark skin. Actor and model Tyra Banks is often seen with her hair styled in the Ombre effect.
The Evergreen Brown Inspo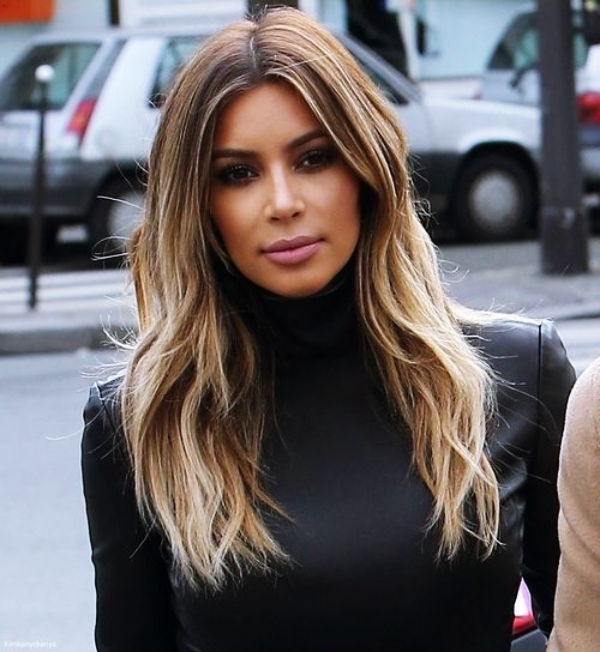 If you are tired of your original hair colour and want to give yourself a complete do-over by covering all the strands of your hair, brown can be your happy colour. Part your hair in the middle to maximize it visually. The shade shines under the sun giving you the distinctive look you have been waiting for.
The Domination Of The Colour 'Black'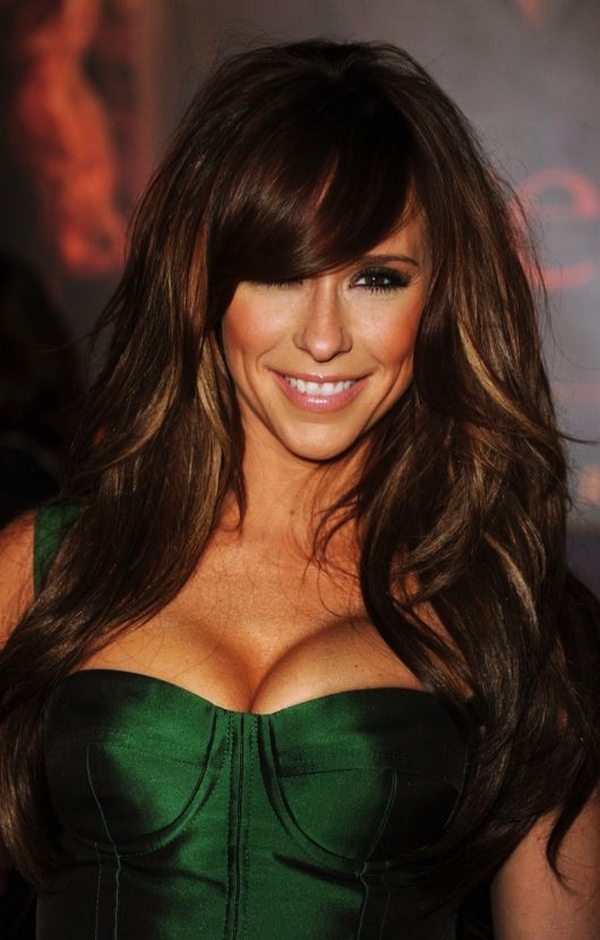 The actor from the popular series 'Pretty little liars', Shay Mitchell's famous front and the halfway down style is surely the way to flaunt your beautiful hair. Go for light brown hair with the borderline effect of black. Real women prefer flaunting such classy hair colours and styles, unlike model who would manage to look stunning even in green hair dye.
Go Crazy With Blonde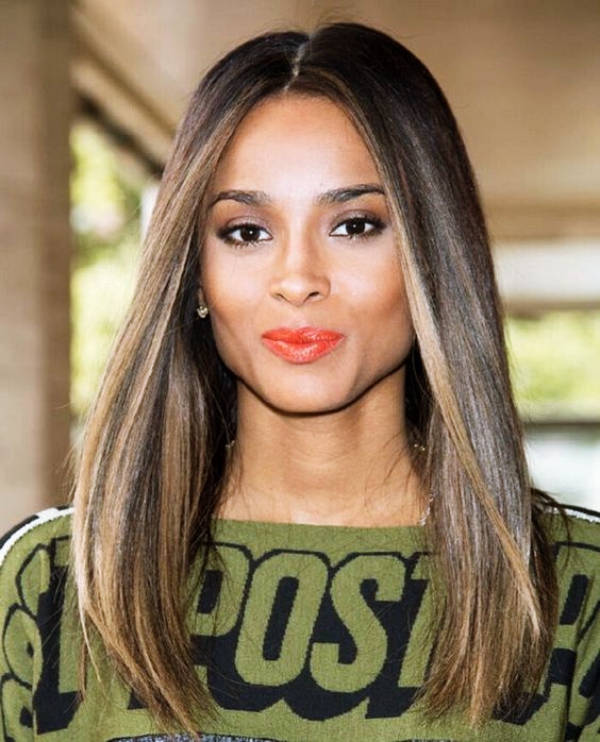 Experiment with 'Blonde hair.' Take charge of your life and do what you always wanted to do. Blonde highlights to give a contrasting look is the sure way to win hearts.
The Bold And The Cherry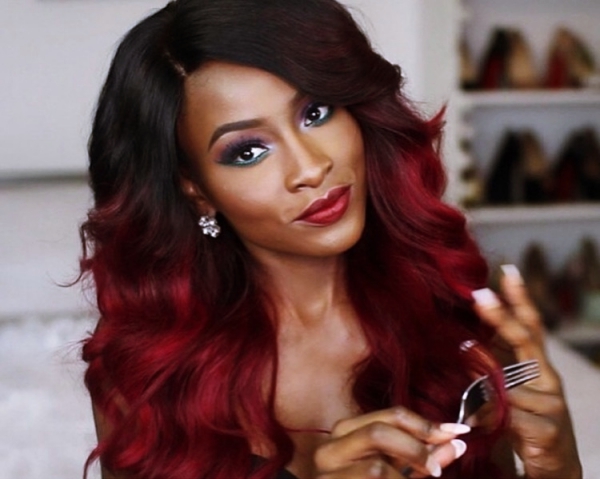 Dark colour such as cherry red can be a challenge and at the same time a bold choice. What matters is choosing the right tone. Ranging from lighter to darker, mix it, stir it up a bit.
A Perfect Combo – Black + Red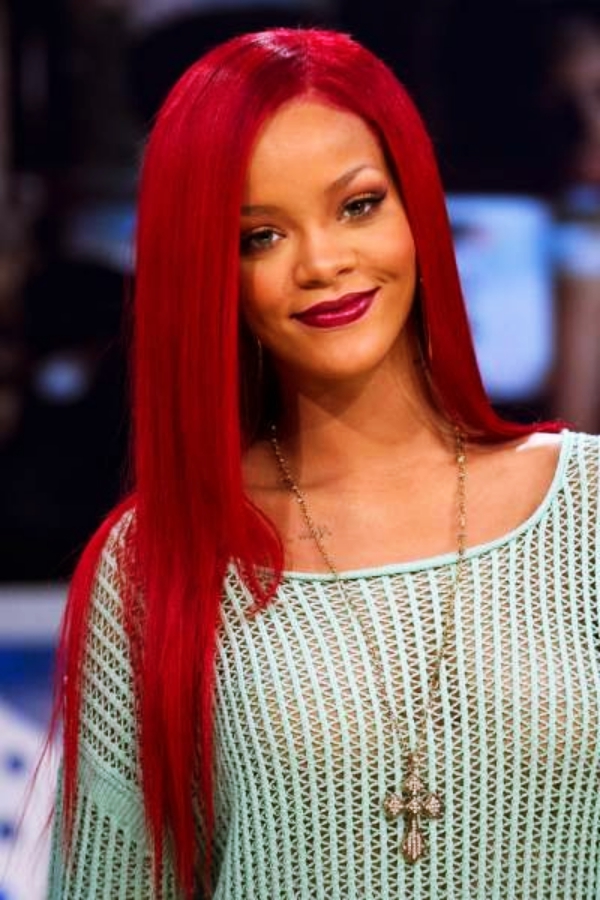 If you are confident enough to try an entirely different look, take a deep breath And Go For A combination because what's better than one colour? Two, that's right! Colours never fail to amaze us. Take red and black which happens to be one of the most attractive shades you can possibly get. It not only compliments your skin tone but also highlights your hair in the most beautiful manner possible.
The Hint Of Purple Hair
who says dark-skinned women can't experiment with hair colour, you can definitely do so. Purple highlights on black hair colour can never ever fail. The shade of purple looks much better with dark colour hair than any other shade.
The Glittering Effect
Sometimes making choices that no one can even think of can be quite fulfilling. Become the trendsetter, make others follow you. Silver is that colour that can make it all happen for you. Well, wedding hairstyle in such a daring hair colour will definitely fetch eyes on you.
Crimson Red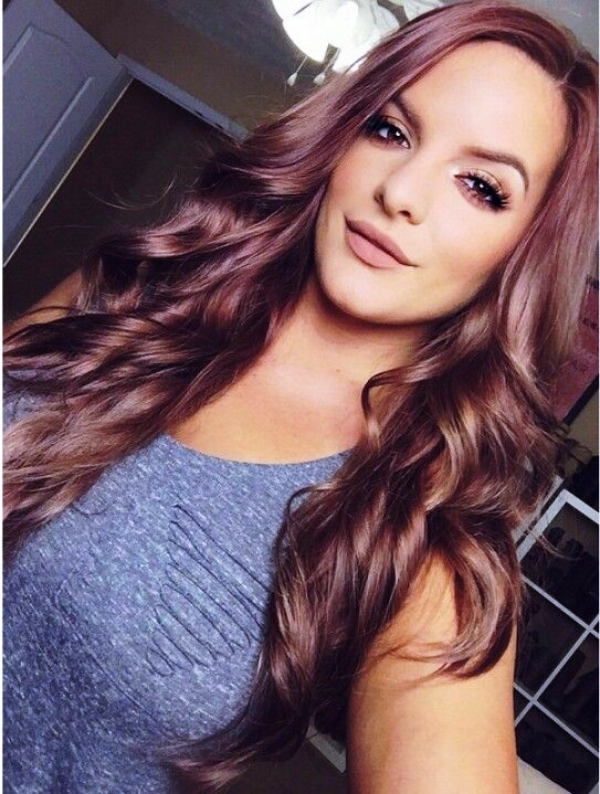 This colour comes in various shades that you can experiment with. The crimson hair goes with dark skin, highlighting your facial features as well as your hairstyle. The hairstyles that look sober on the women over the age of 50 are right here for the sexy lasses around here.
Go Along With Warm-Black-Brown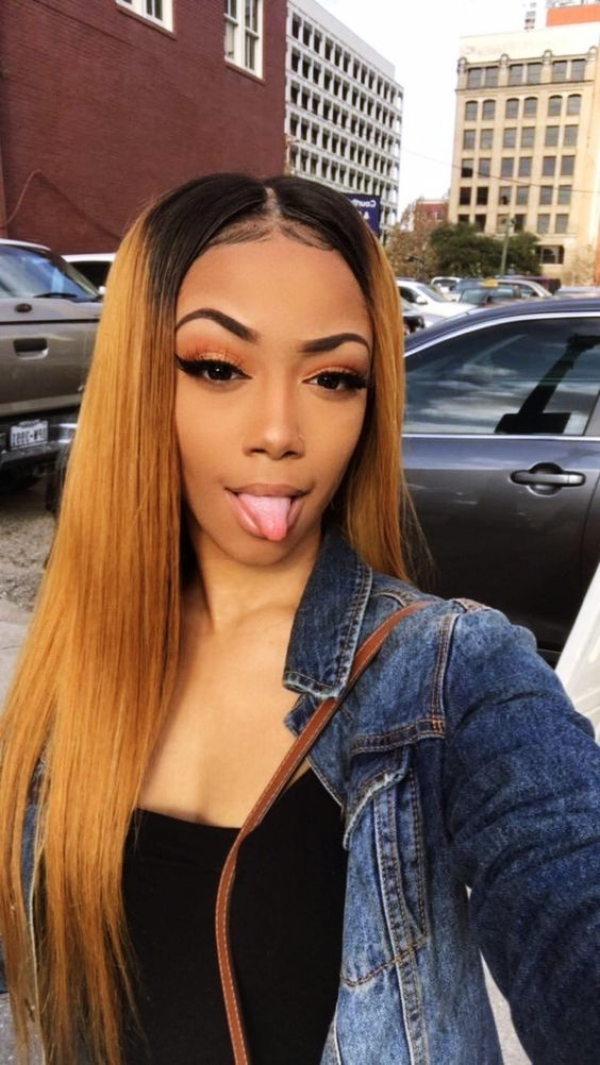 Just like the combo of brown and black hair never fails, the combination of red with brown is deadly. This shade looks best with straightened hair. Part your hair however you want, the colour will definitely make you look cool and trendy. Before you seriously go the salon to transform your looks, you must first read the hair dye myths and details about how often to colour hair.