Age is just a number, rather, Mark Twain quoted – "It is an issue of mind over matter, if you don't mind, it doesn't matter" And when it comes to hairstyles, don't let growing age let you take a back seat. In George Sand's words – "Try to keep your soul young and quivering right up to old age". So here we have got for you, some Sober Hairstyles for Women over 50. So, shy away the age factor and get going ladies.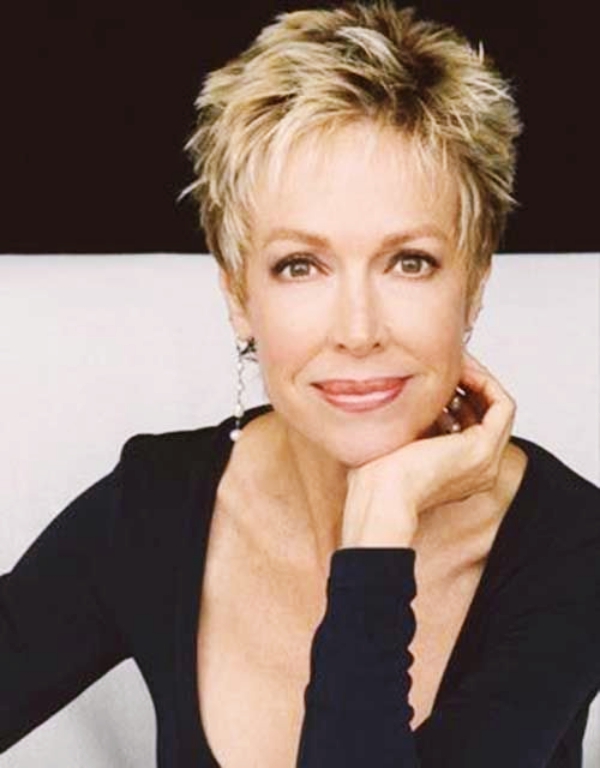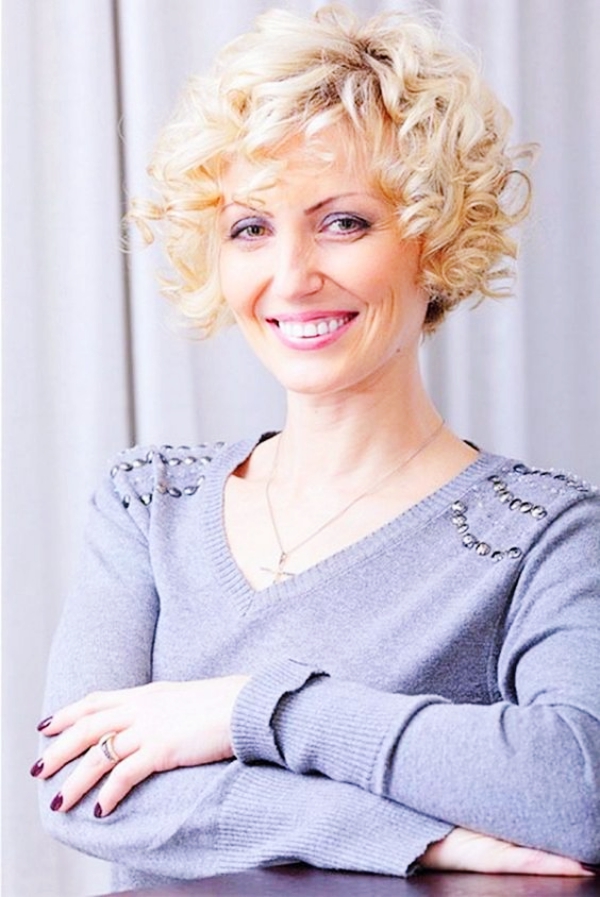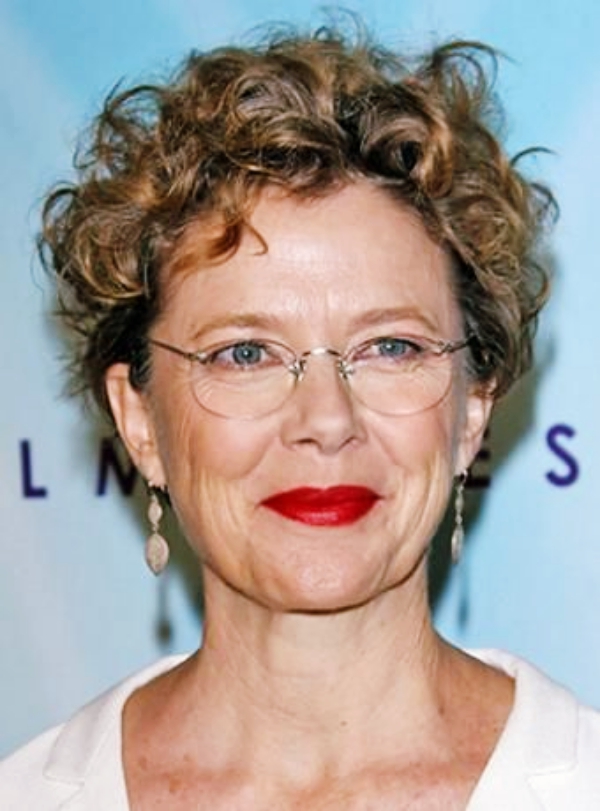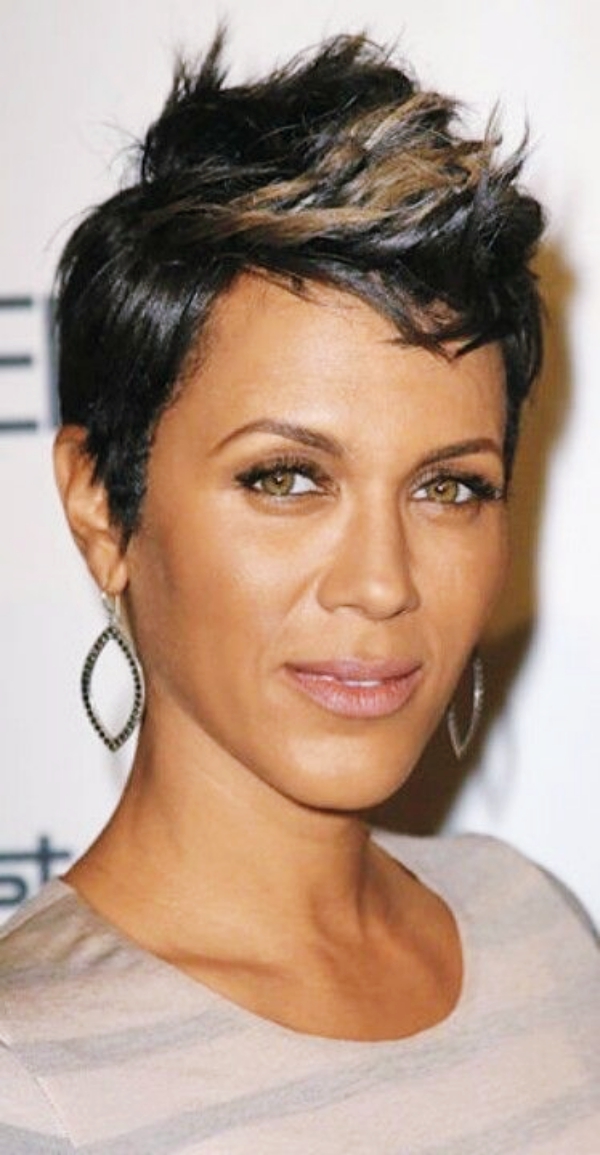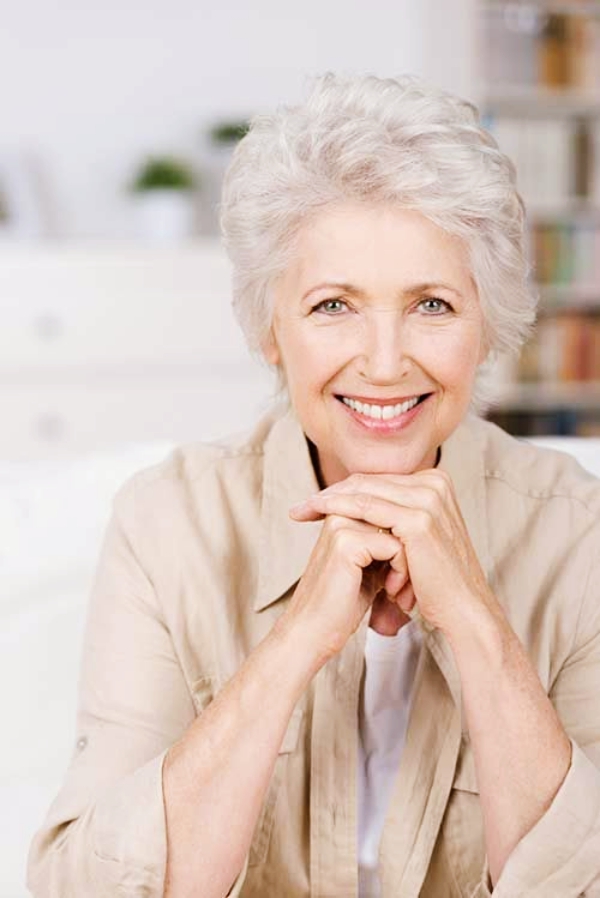 Sober Hairstyles for Women over 50
Medium Layered Haircut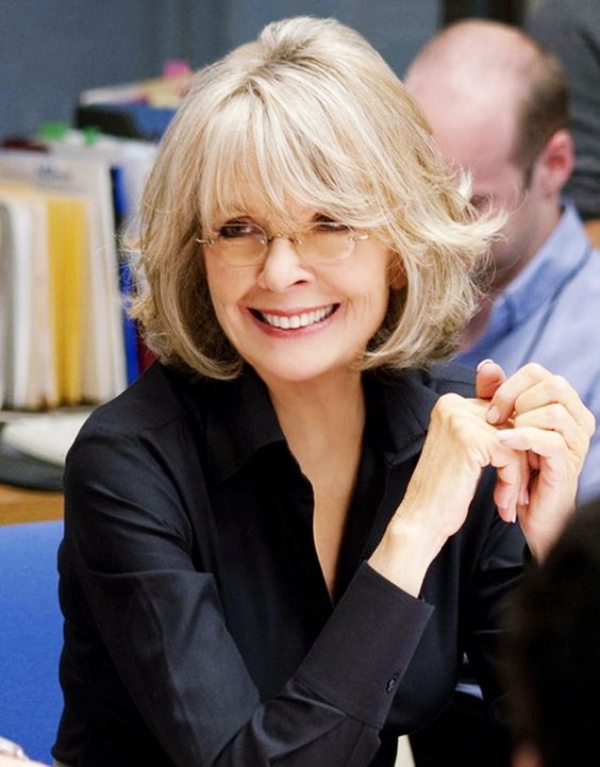 A perfect one for the sober look, all you got to do is get some discreet layers wherein let your longest locks graze the shoulders compared to the top layers which must be shorter, of course, don't forget to get those side bangs that enhance your look. An easy to maintain Sober Hairstyles for Women over 50 it is. A few quick updos if you have flowy long hair will sophisticate things up.
Short Auburn Bob With Layers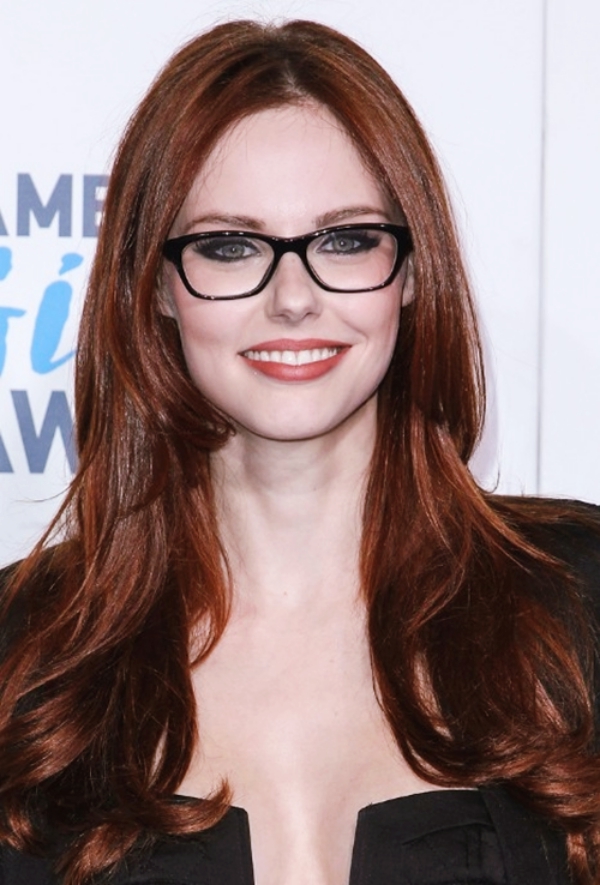 Get a shorter version of the feathered hairstyle. Go for a bob cut while maintaining the layers carefully brushed back that enhances your facial structure as well. If you have thick or thicker hairs, it is a must try for sure. Wanna know about what wig style will suit your face? Read this!
Spiky And Bold Pixie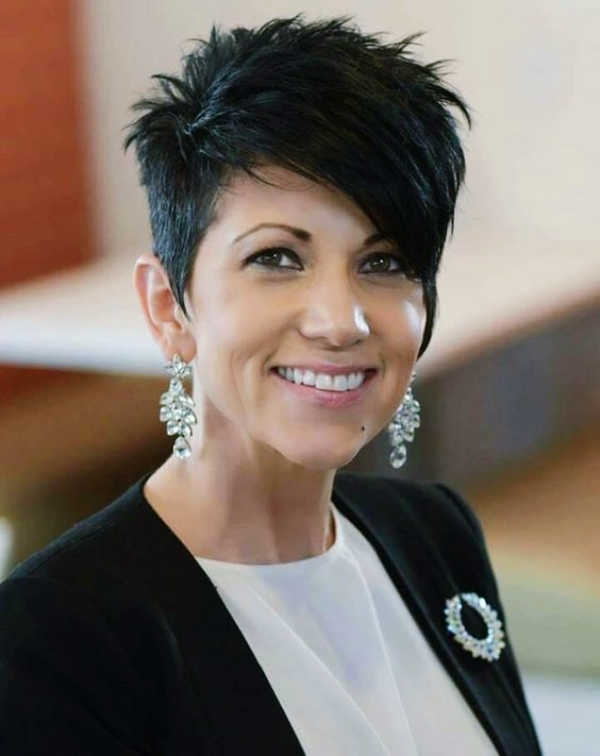 Who said Pixie's are for the young? Well, I believe, it is a must try when you are above 50, to get that bold and confident look every time you step out in Public. A look that defines your age-old experiences in a humorous way indeed. Pick up a bold color to add a texture to your hair. You can style them the way you want it just by using some hair wax.
Go For Some Straight Blonde Bob With Bangs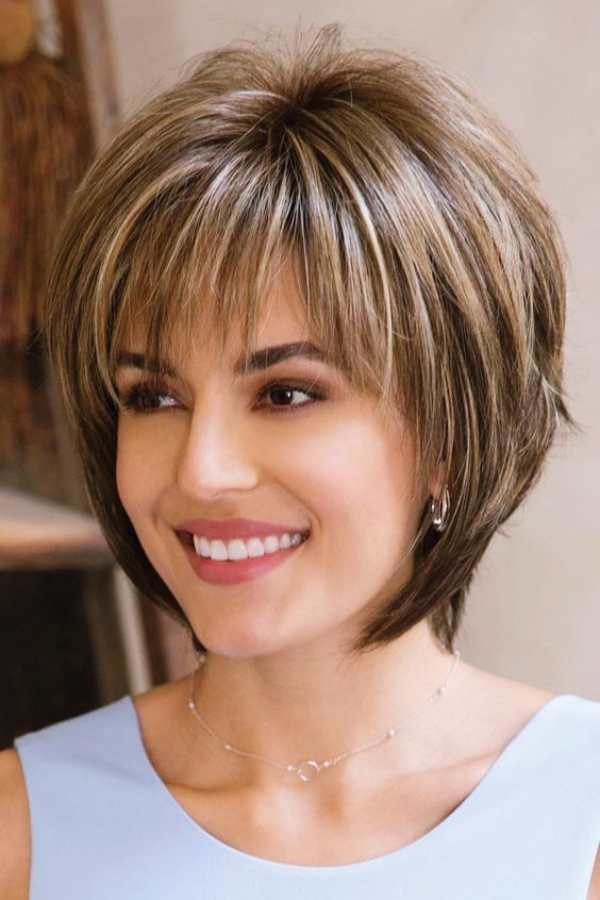 A cropped blonde hairstyle that looks perfect from all angles you chose. Bob cut is one of those cuts that look good at all ages. It's right shape and length enhances your facial features. You can always add some fringe for some added edgy look. When in doubt, go for this cut, as it will for sure never go wrong. Indeed one of the best of the Sober Hairstyles For Women Over 50.
Turn Sassy With This Short Hairstyle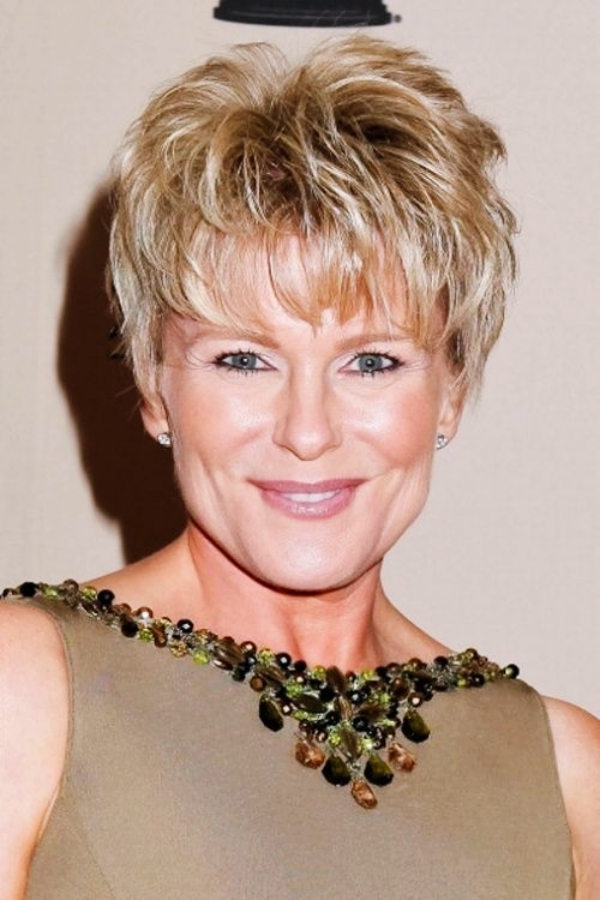 Similar to the Auburn hairstyle, this is a shorter version. While this Sober Hairstyles for Women over 50 having an oval shaped face, it suits best for both thicker and moderately thicker hairs. You can dare this cut and with its perfect feathers, it will not disappoint you for sure.
Soft Curly Blonde Bob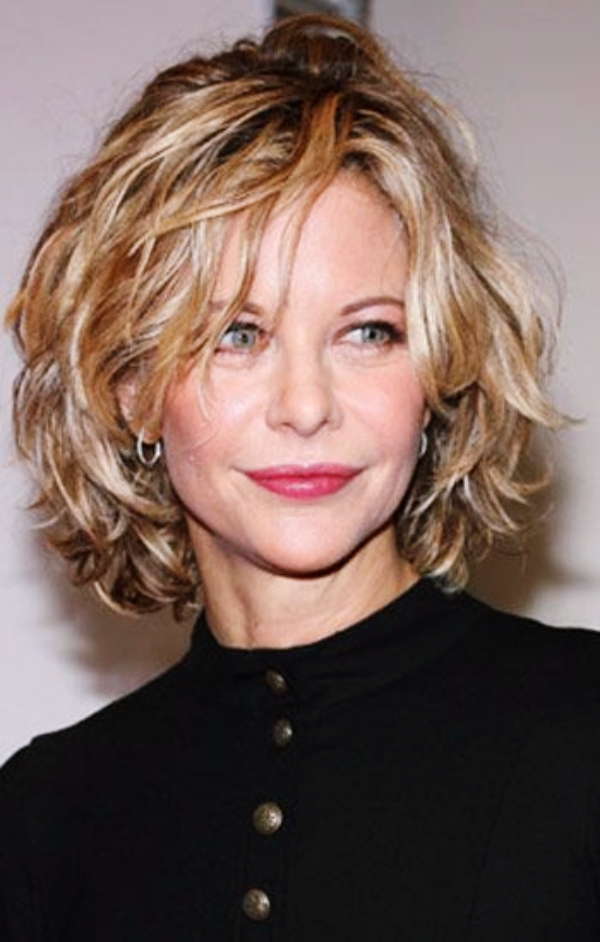 If you have curly or wavy hairs, don't you worry as this style is just made for you. Embrace the natural texture of your tresses with this cut. It is something like the sort of wash – and – go style without bothering about how messy it might look. Go for this blonde look and let the hair lie as they want it to.
Mid Length Hairdo With Bangs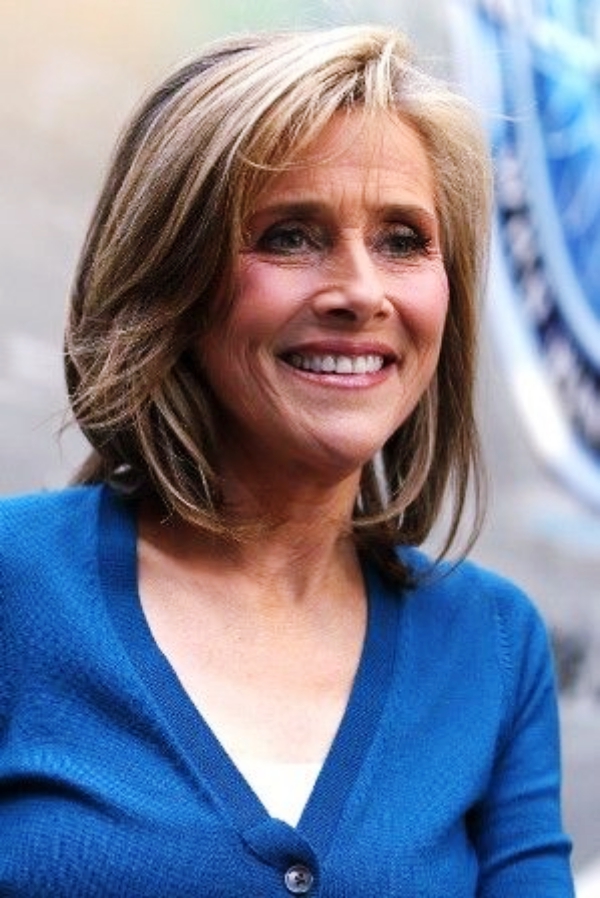 If you have a thinner hair, going for a longer hairstyle may not be wise always. Rather, try this mid length hairdo with bangs that would look effortlessly appealing to your thinner hair
Short Crop With Side Bangs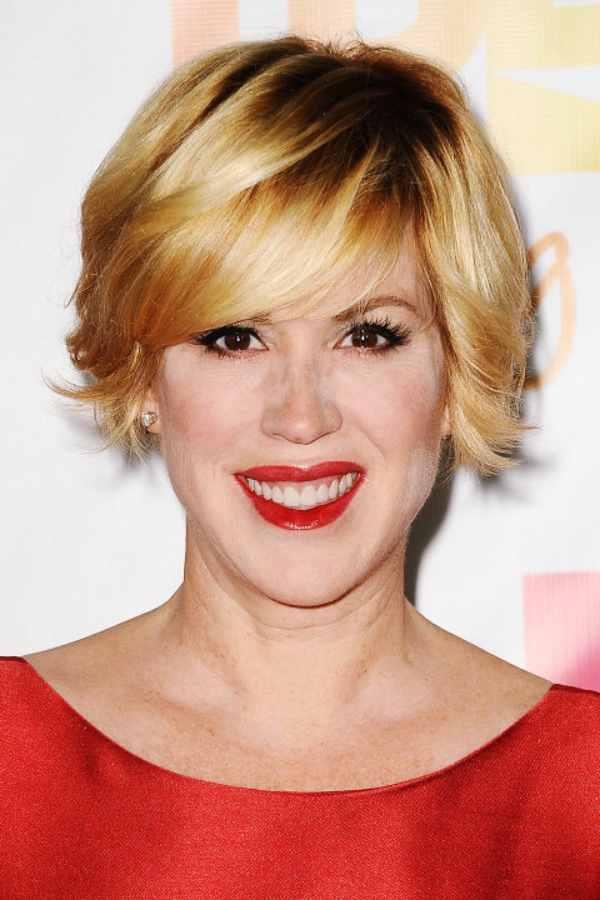 As they say, fun, fashionable hair is not for the young any more. Whatever be the age go and experiment this crazy hairstyle that minimizes your age many folds. Get your hair cropped short from the back with some beautiful longer side bangs.
Medium Hair With Sweeping Layers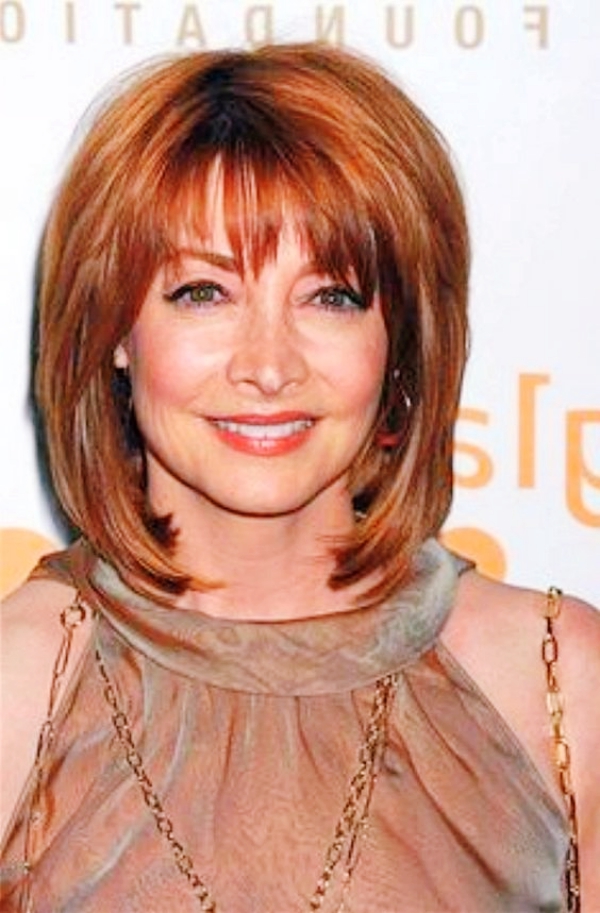 A sophisticated hairdo is the one that you could never neglect. A medium hair cut with layers gently brushed back to avoid covering your face while giving them a swift movement. A hair-do for a must try.
Shoulder Length Hairstyle With Flicked Out Ends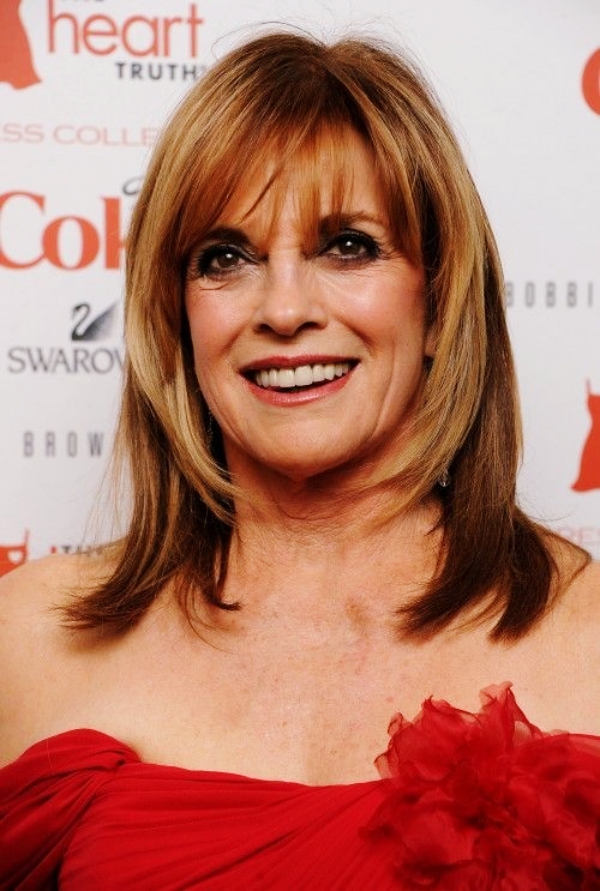 A simple yet sophisticated hairstyle for the age you are. If you are not in for some hair experimentation and prefer more of healthy hairs, this is the one for you with ends being layered and simply turned out, gives a lovely look.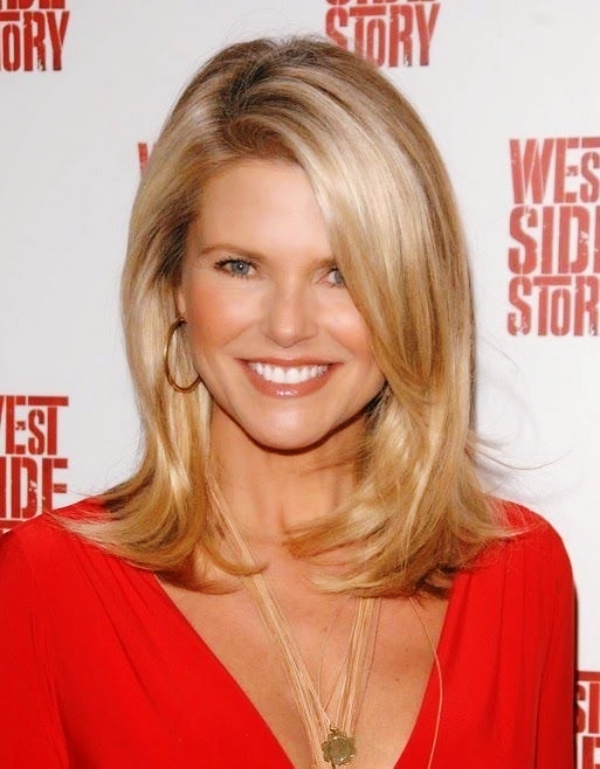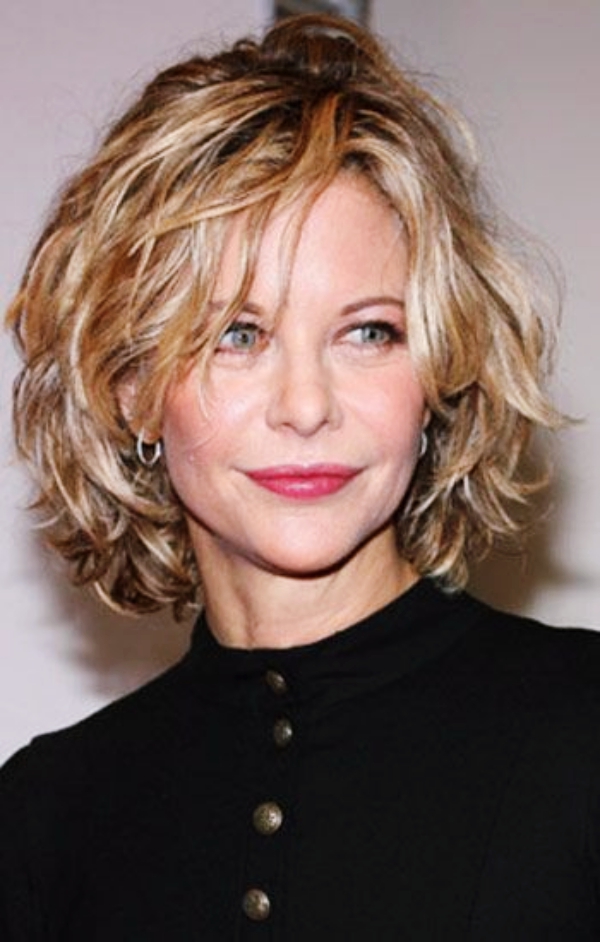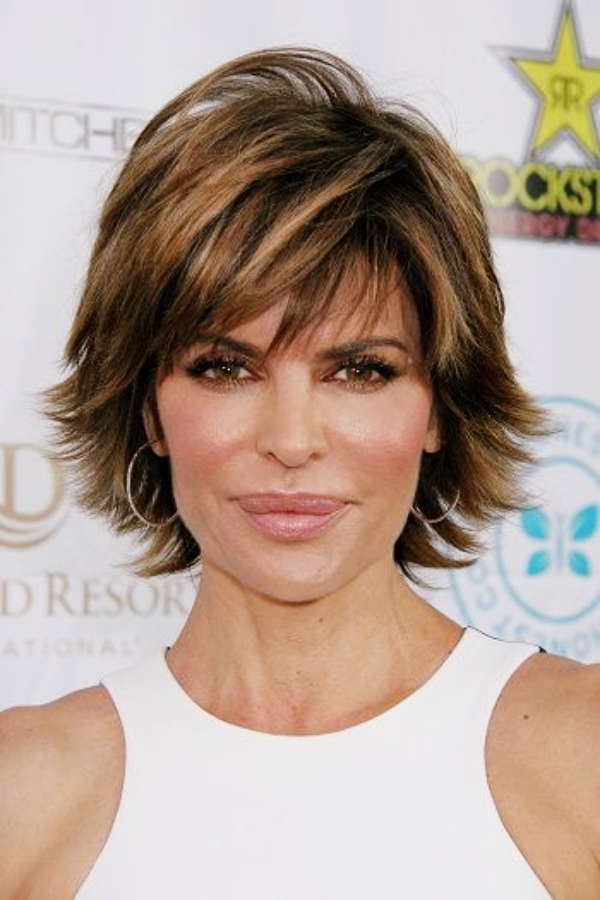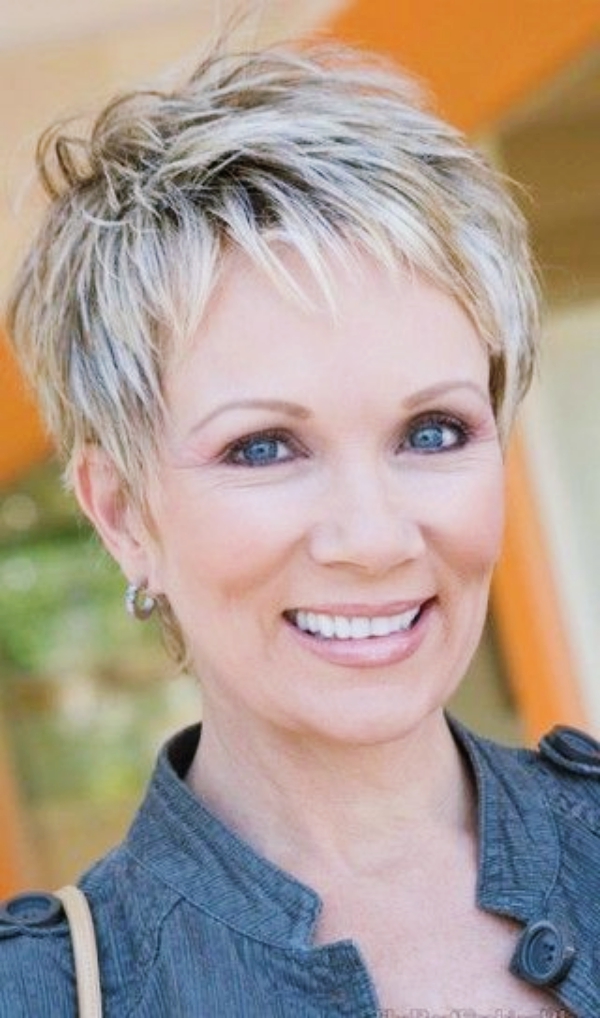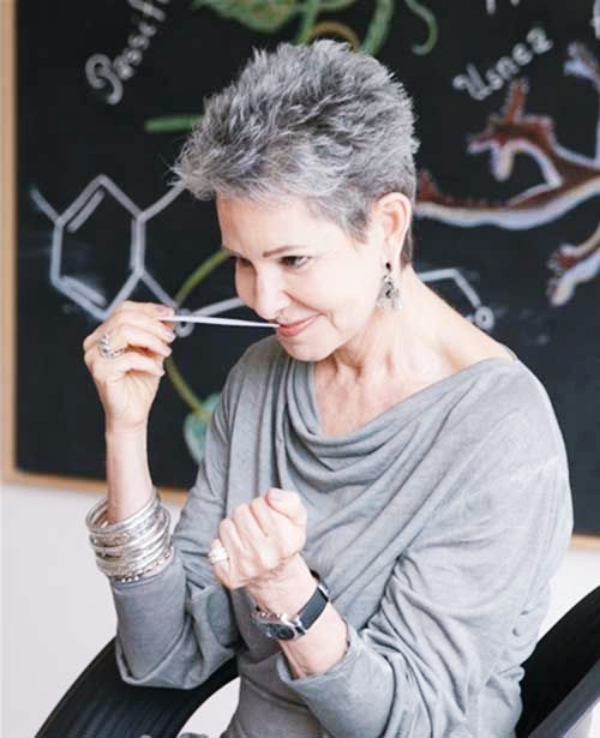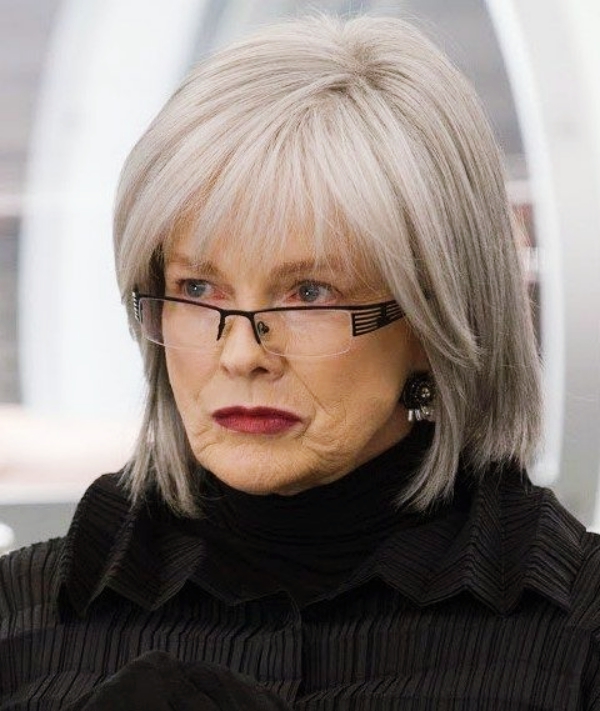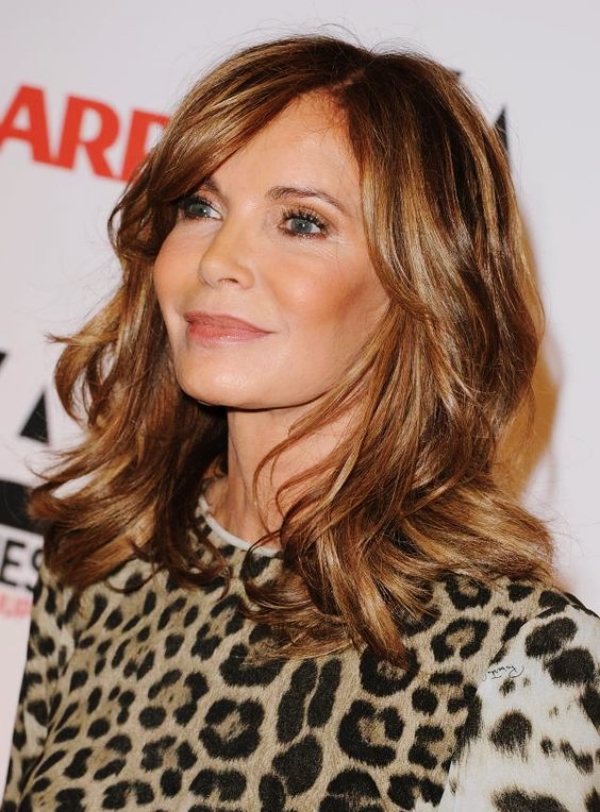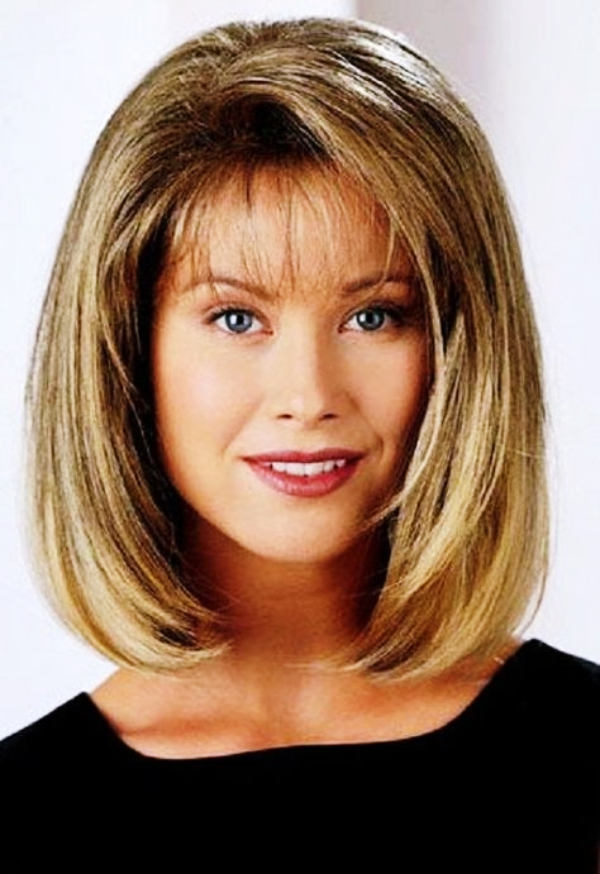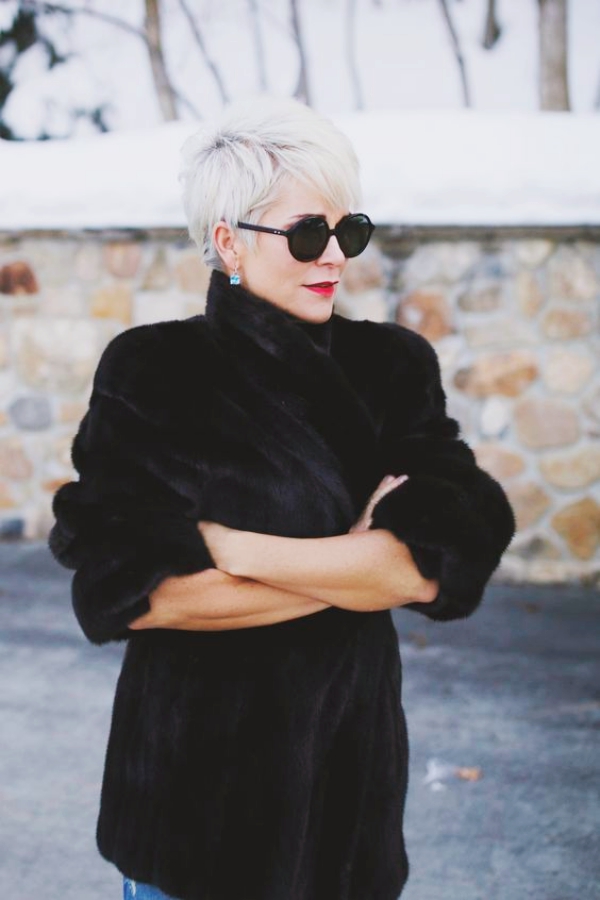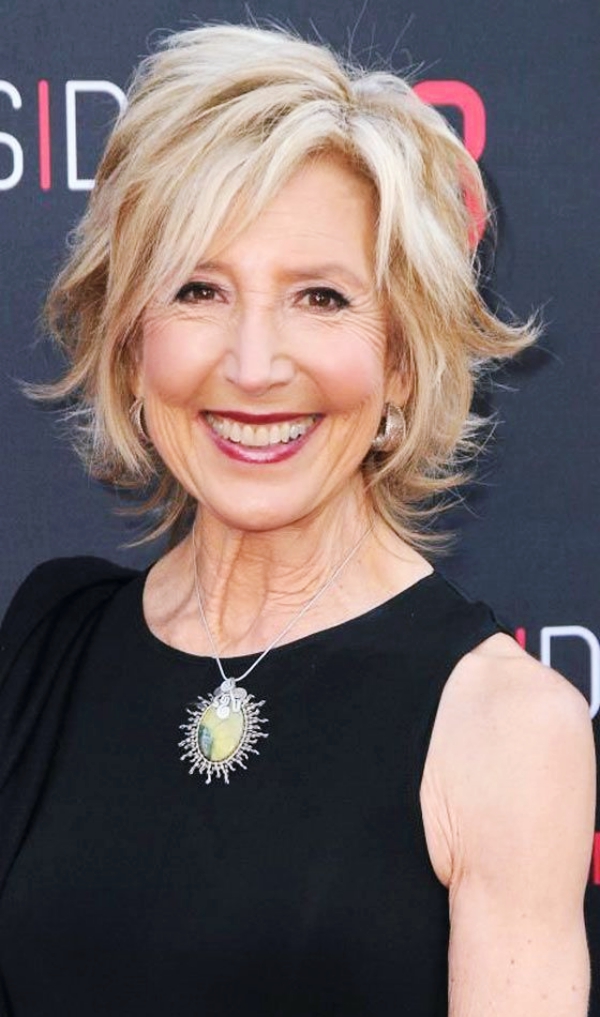 With this extensive list of Sober Hairstyles For Women Over 50, we are sure you must be excited to try them on, so go on and be the younger version of yourself.