Want to be different? Go the tougher way. And you will see no one with the same fashion style. Choose the hairstyle that is a bit tacky and no one will dare try that one (well, they end up looking just like the others then). Unlike, you who will make heads turn. Painting a simple red nail enamel coat and any one would hardly notice. Despite when you master a bit of 3D creative manicure and flaunt it off. Tough to paint nail art ideas is something that may require more efforts but will definitely fetch you compliments.
Being a woman, we want everything to be just perfect. Isn't it? From our hairstyle to our footwear, we spend a lot of time on deciding and mixing and combining everything in such a way that, in the end, we look no less than a fashion diva. And why should we not? We are born beautiful and why not flaunt it off in vogue then. Up with some really sassy valentine's day nail art and manicure inspirations?
Believe it or not, nails are something that people do notice. Want to test? Change you nail color after a long time, and see how many people make note of it. While 2018 is just round the corner, why not gear up for some awesome Tough to Paint Nail Art Ideas ?
Tough to Paint Nail Art Ideas
Marble Nails
You can pick any two contrasting colors. Apply the lighter shade to all the nails and give it some time to dry. Once it is dried, apply a second coat of the same shade and after that use a dotter tool to apply the contrasting polish while swirling it around and there you get those marble nails.
Reverse French Tip
This one is for the longer nails. Make sure your nails are smooth and file them evenly to make your nail naturally rounded shape. Starting about a quarter inch from the cuticle, apply a darker shade. Let it dry before adding the top coat. This Tough to Paint Nail Art Ideas gives a sexy and feminine look.
Color Blocking
Color blocking is another nail art technique. Although, it looks simple but it can be quite complex. You need to apply three quarters of stripping tape on each of the nails. Start applying two coats of chosen nail polish to the portion of the nail above the tape and let it dry. Gently remove the tapes using tweezers. Use a contrast color for the base.
Elegant Nude
Use a nude paint to color the nails and once it is dried, use white paint to draw a curved line from the bottom corner to upwards towards the diagonally opposite corner. Repeat the same on the other side to create a curved X shape. Repeat the process by drawing another line underneath the first line following the same curve. You can use some nail crystals to decorate the same.
Christmas Tree
With the fall of winters, how can we forget the Christmas season, the easiest of the lot. You can use a pale green as the base and a forest green for the tree with some golden glitters to add that festive sparkle. To create the look, all you need to do is apply the base coat followed by two layers of the light green shade and let it dry for overnight. Cut one-to-two inch segments of tape in half and place the straight edge along the nails to get that triangle shape. After you are done, paint a coat of the deep green shade over the tape to create the tree. Add a layer of golden glittering nail polish to add that ornamenting look. Peel the tape off for that sparkling triangle. Or the superhero?
Aztec Design
It might look complicated but it is indeed one of a kind. You need to apply two coats of white paint. Use a detailing nail art brush to paint yellow triangles on each nail and fill them with colors. Use the same technique to design green triangles. Using the dotting tool, start creating dots with black polish. Even school kids are up for the classy nails like this.
Leopard Print
Use a nude nail paint for the base once it is dried use brown paint to create multiple spots on the nail. Using a dotted tool, partially outline the spots with black while adding some more black spots in the open area. Finish with a top transparent coat.
Chevron Twist
Use a clear nude coat for the base. Use stripping tape to create chevron style. Paint white over your nails and remove the tape while the polish is still wet. Apply a transparent coat, once you are done.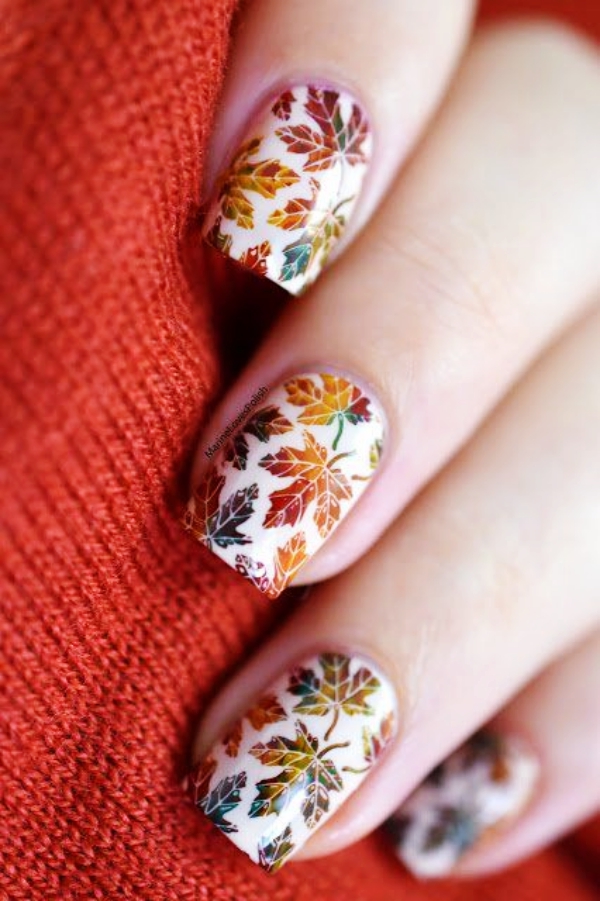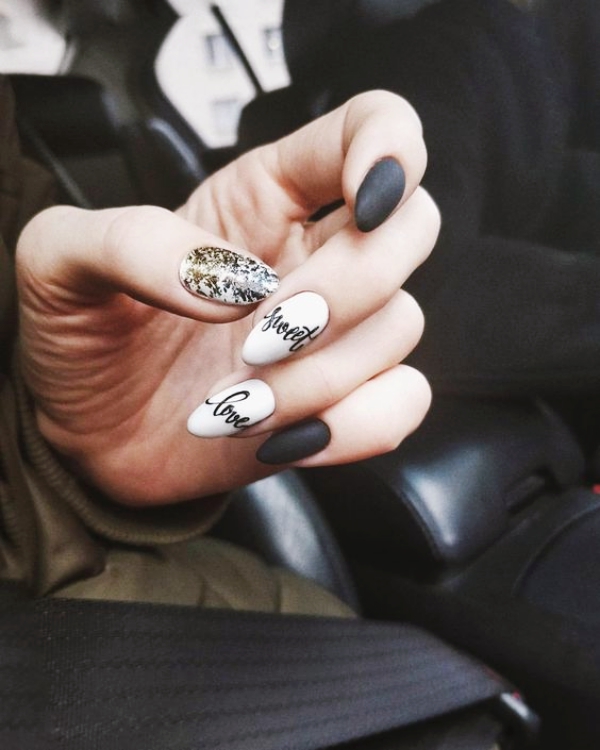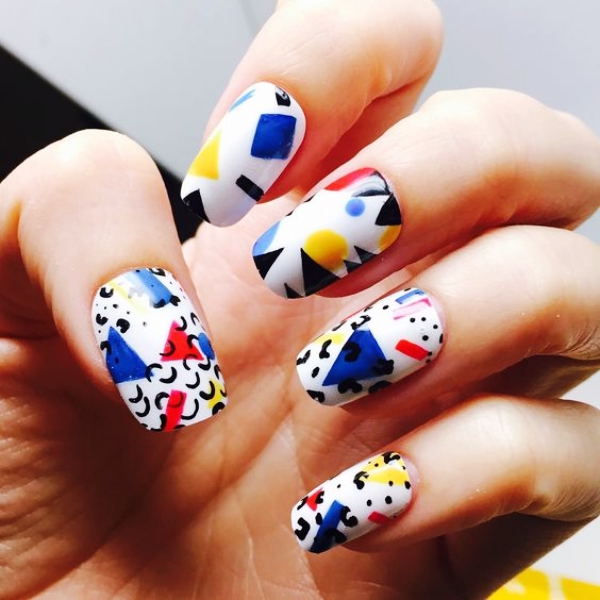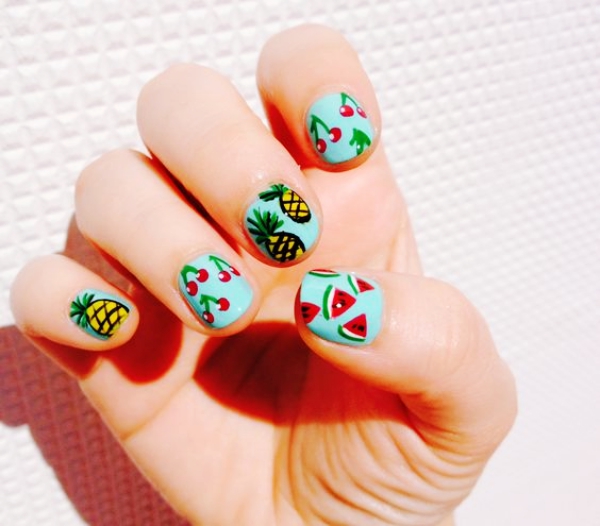 Go ahead and try on all these Tough to Paint Nail Art Ideas that are going to enter the 2022 Edition. With the above tips and tricks, go Nailicious!