Every time someone has made you feel like a king or a queen, you couldn't thank him or her enough. But what about that moment when you decided to get inked with something that would offer you a touch of royalty and stay with you forever? King and queen couples have been trending for a while, especially among couples. Loves is in the air (it's spring already!) and if you are short of ideas to make your partner super happy, it's time to visit the tattoo artist. Both of you can gift the other by adorning some cute king and queen tattoo for couples and celebrate like no other.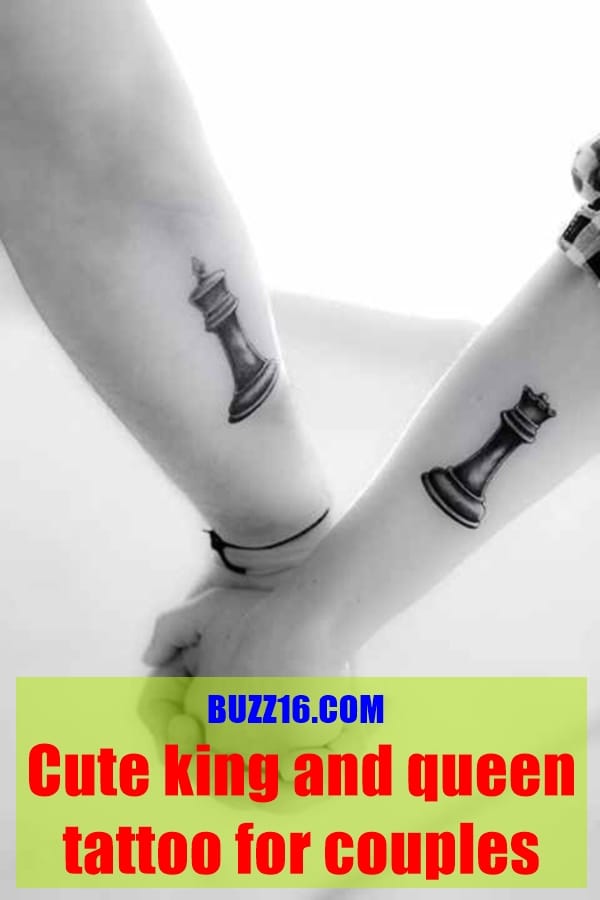 Crazy about tattoos so here are some stunning black and grey tattoos ideas for you.
Cute king and queen tattoo for couples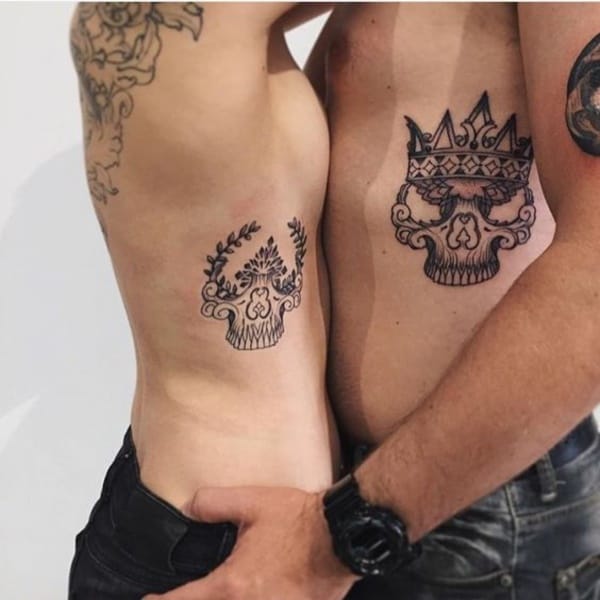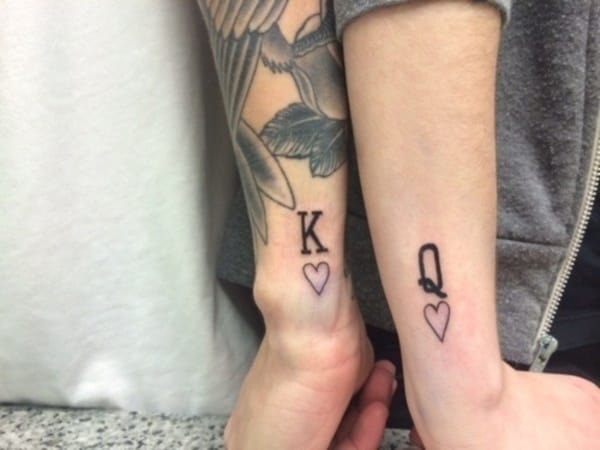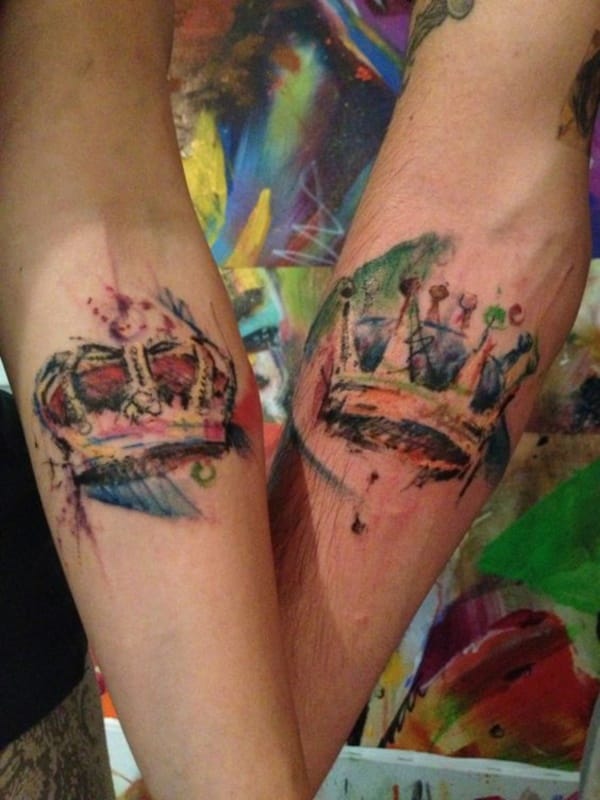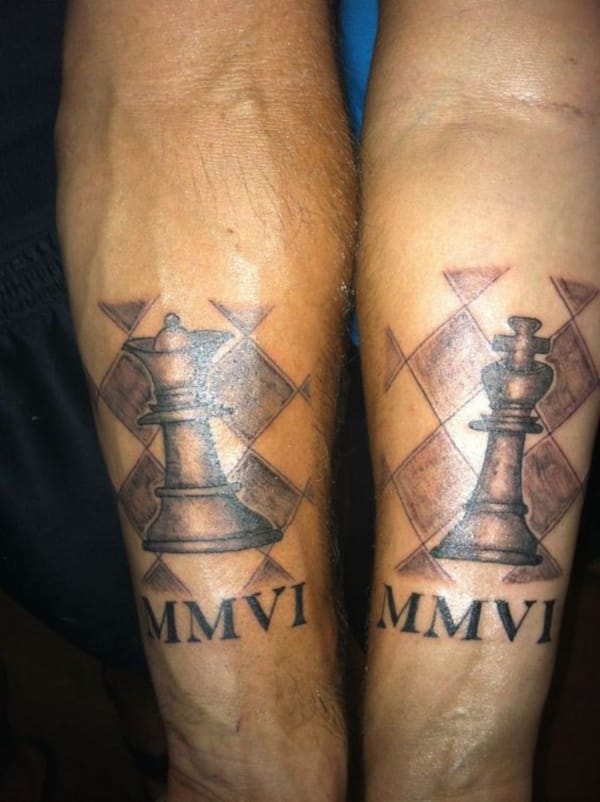 Here are some marvelous ideas to get you started:
The Crown effect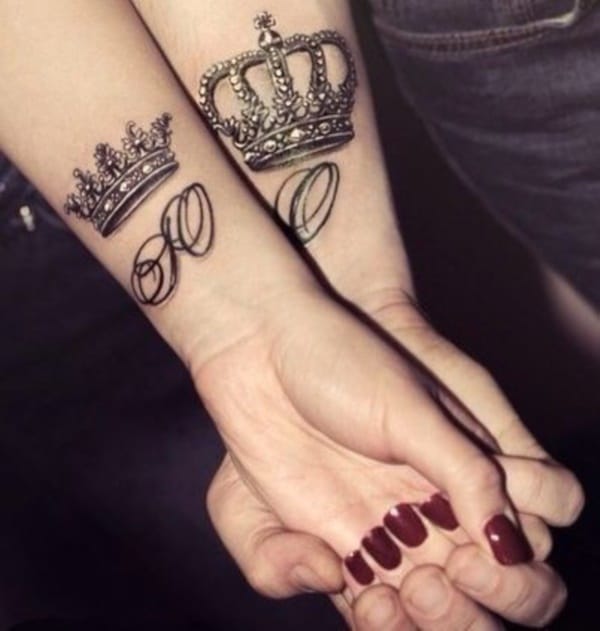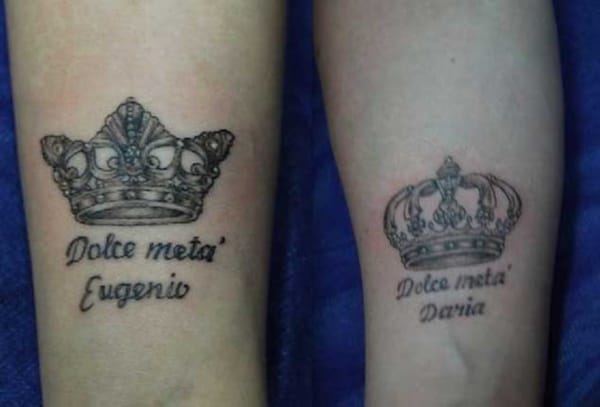 With the girl getting a nice crown of a king on her wrist, the guy can choose for the queen's on his wrist. This kind of tattoo for the couples makes lovers feel special. Keep in mind that the color choices must be similar or else it looks out of place.
Pronounced tattoos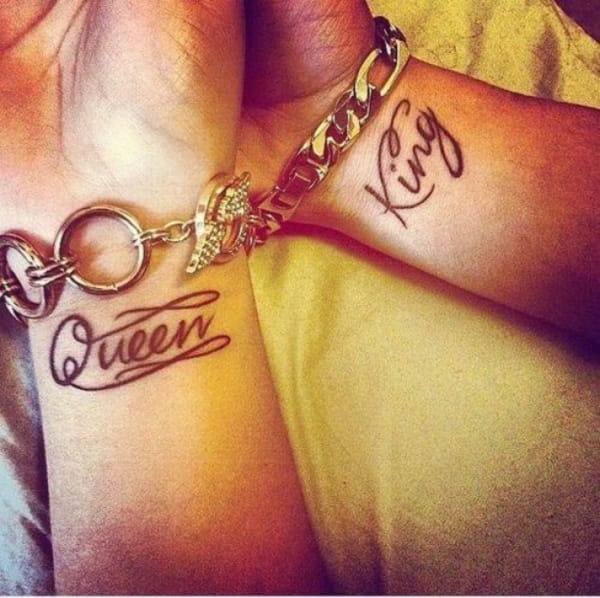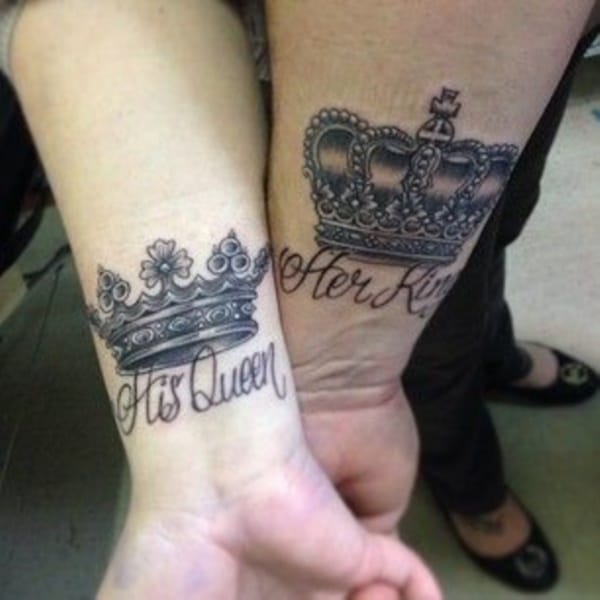 Yes! Tattoos that have written 'his queen' or 'her king' on the wrist or any other section of the body not only look cute but fill the heart with love. Every time when the couple decides to fight, one look at the tattoo and everything might just be normal.
Historical figures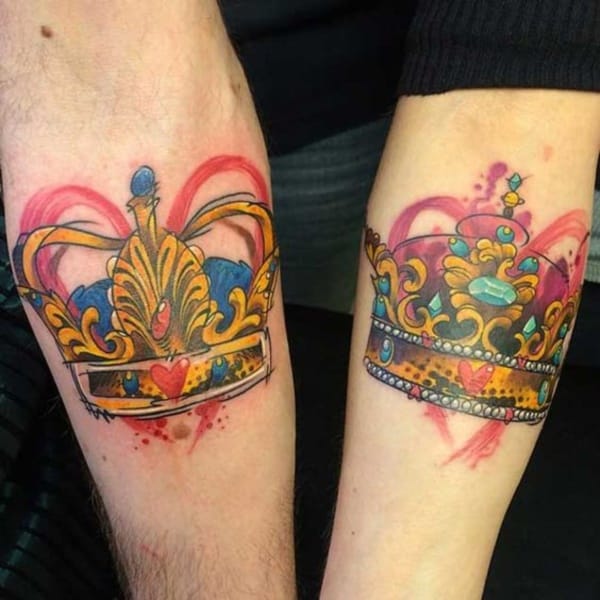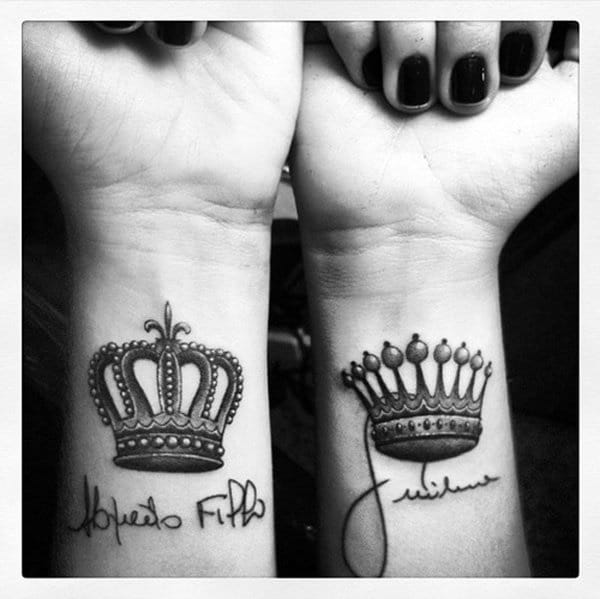 If history appeals to couples, there's no harm deciding to get inked with the name of a famous king and his queen or vice versa. Ensure that the names are in sync and not merely a queen or a king from different eras. After all, the purpose is to link together and flaunt the world your love (for eg: Henry V)
Empire of the jungle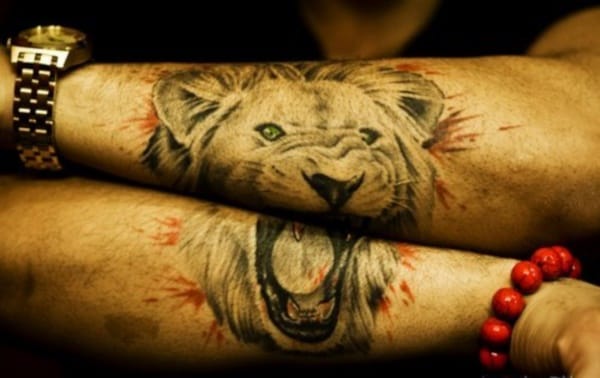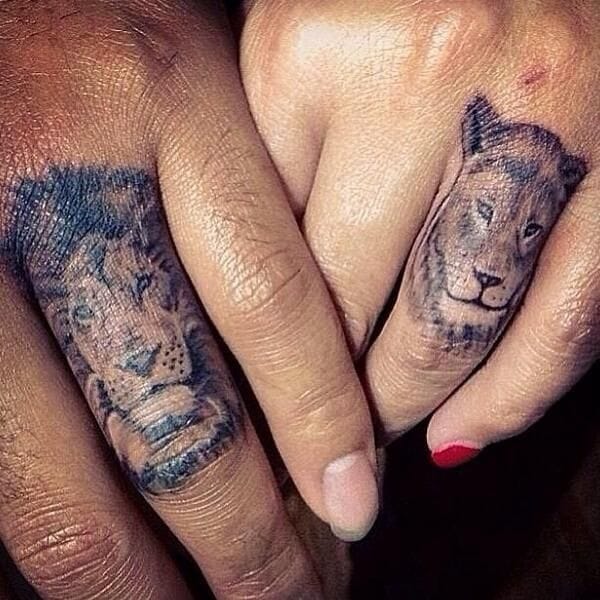 Men can bring their fierce side to the fore by choosing a lion tattoo and inking their biceps with the same. The partner can of course, take the route of the lioness. This is surely an innovative style to show royalty to the world.
Chess pieces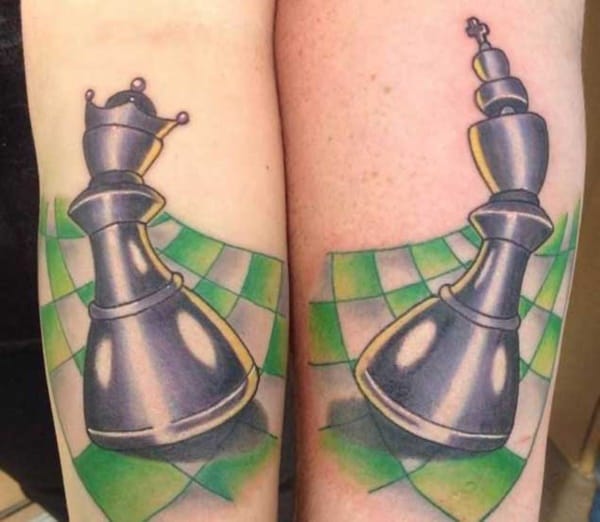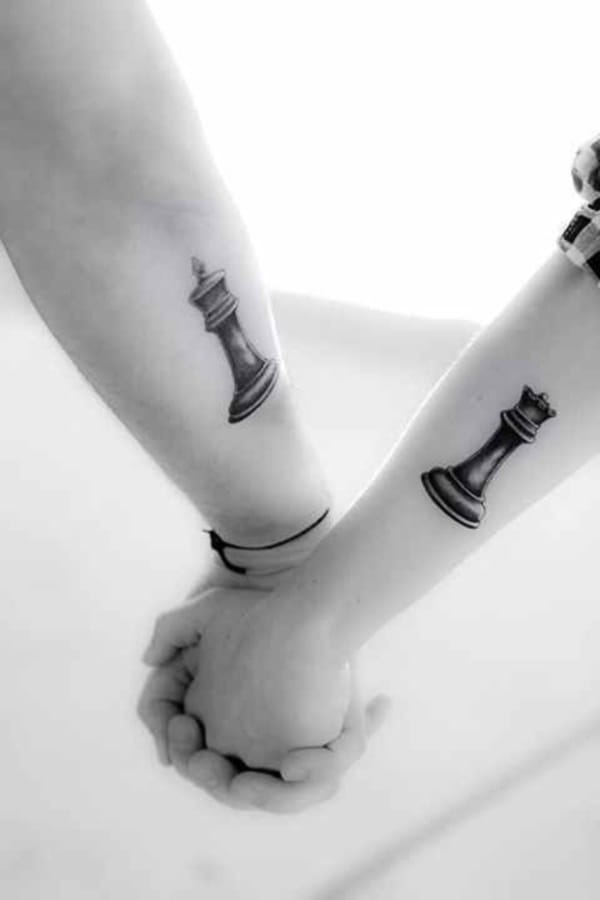 Are you into playing chess? Then you must be acquainted with the chess pieces, two of which symbolizes king and the queen. Matching sets of both can be adorned on your respective wrists and keep the world guessing why you went for such a unique design.
Dead and the skull