Do you remember the Fall Fashion Outfits for Men emphasized by our blog that had colored you into something new? Indeed, you cannot forget! You might be wondering thinking about ways to make you fall and winter much classy than the last one. So, just keep calm and read about these sexy Fall Fashion Outfits for Men as to make your girl stare at your incomparable hotness making you pose a disastrous fashion statement.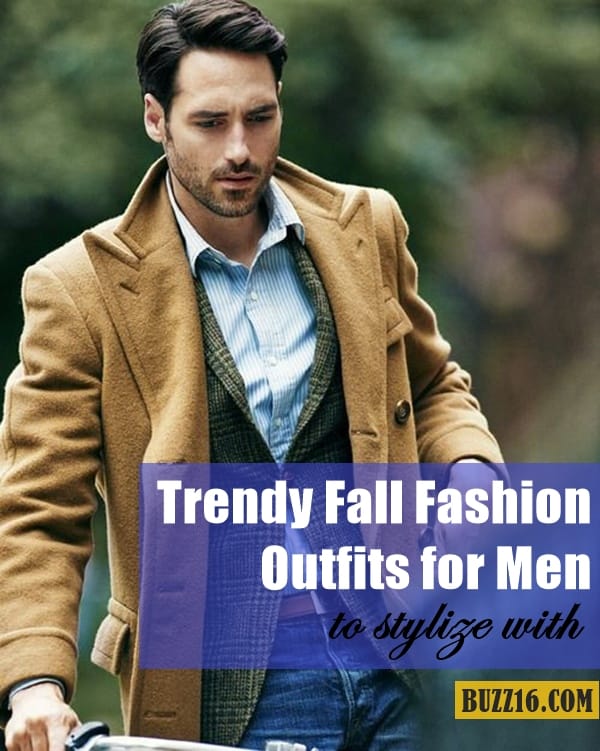 No outfit could reach the highest level of fashion without a perfectly matching hairstyle, so, you must check out the collection of dynamic hairstyles for men to snatch the attention.
Fall Fashion Outfits for Men
Tweed Jackets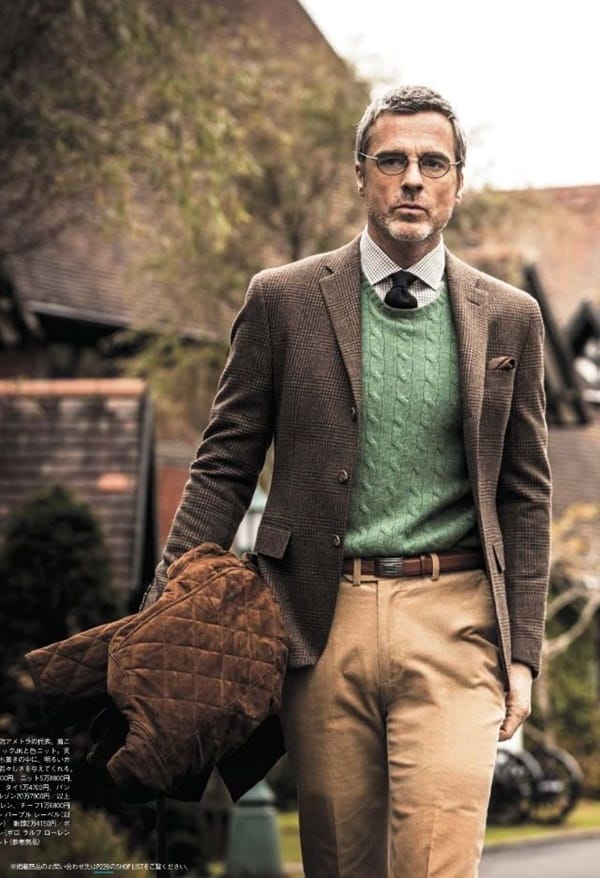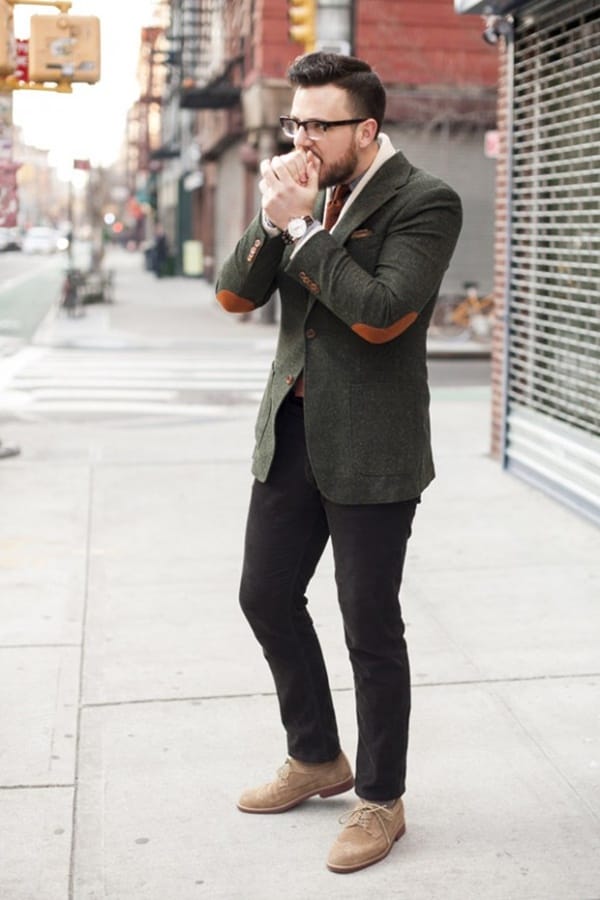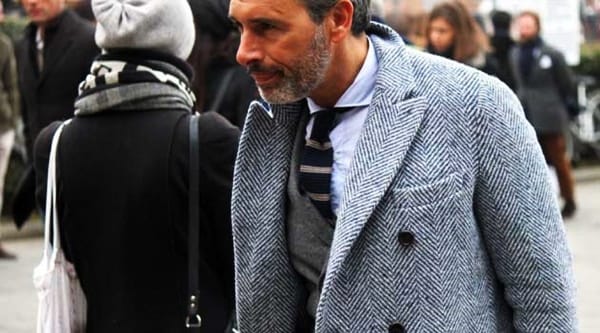 Tweed jackets will look great as you go to your bureau making your persona look way sexier and gorgeous than forever. Enormous styling tricks make it look even more stunning. You may wear contrasting dark colored sweater inside the tweed jacket along with your tie around the neck over a professional shirt. Keep heavy beard as to get a unique attitude along with sophisticated specs.
Leather Vests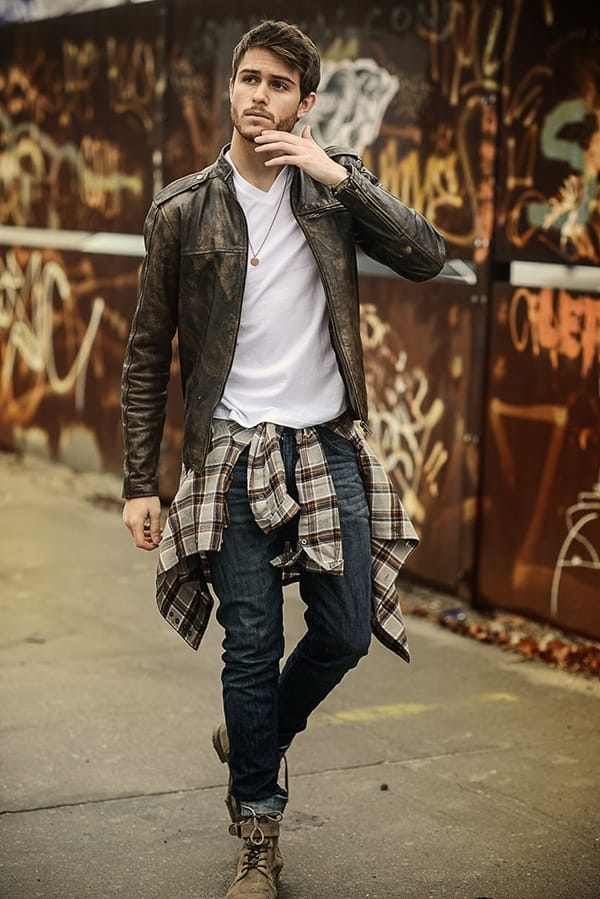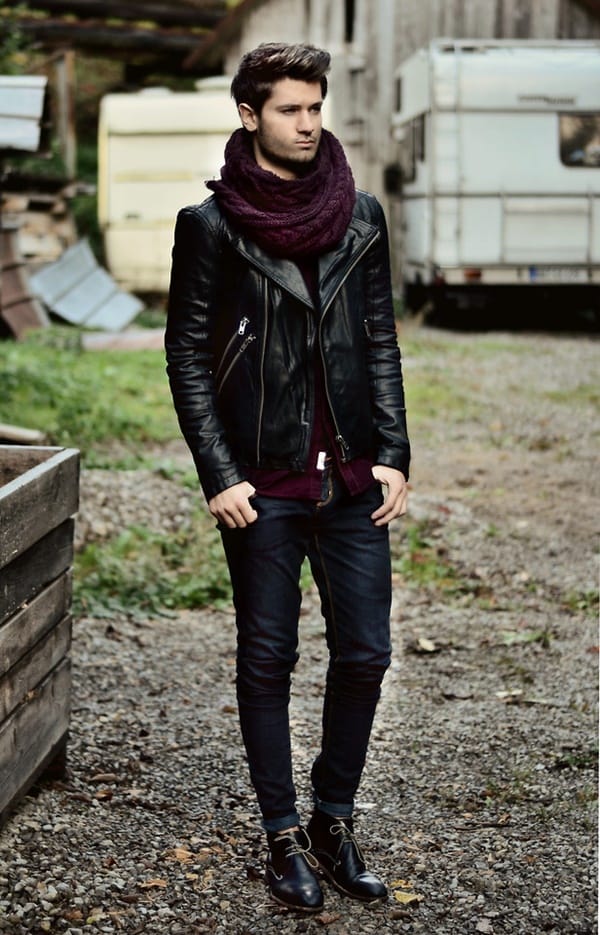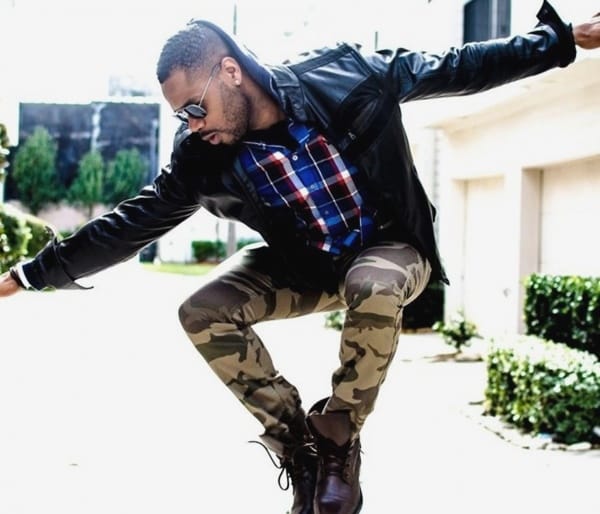 How about styling with simple white tee and a classy leather vests? You will look swag if preferred loafers or sneakers along with the outfit.
You may love wearing a unique check shirt around the waist by putting knot. Wearing woollen scarf along with dashing sunglasses looks amusing along with your sexy punk hairstyle.
Enjoy wearing a cool camo pants; else, cargo pants will look fantastic.
Blazers over Tee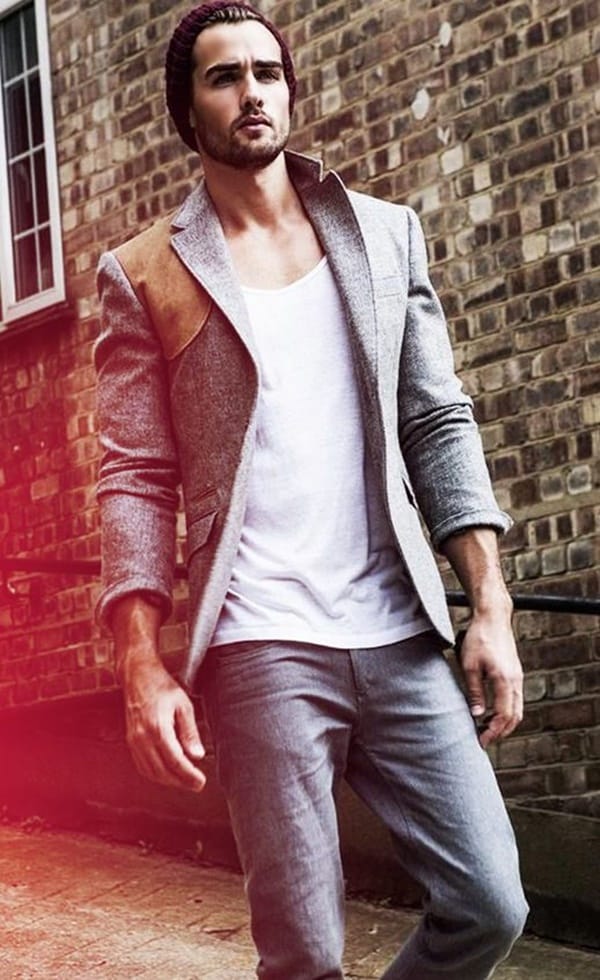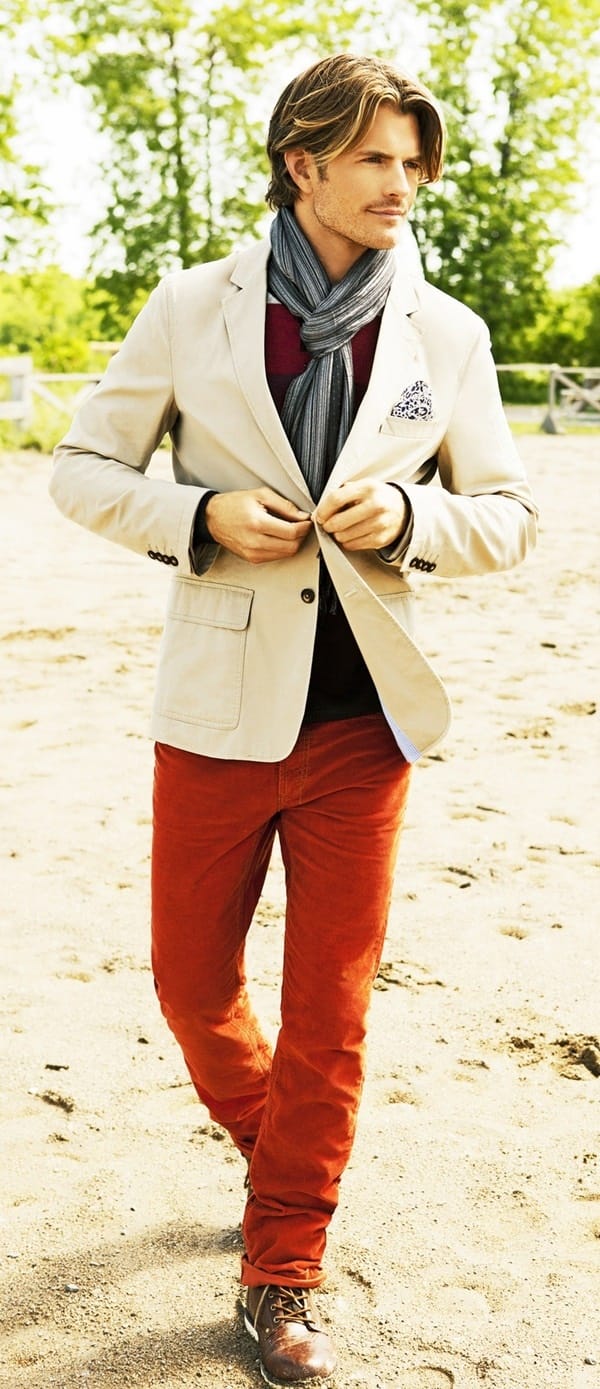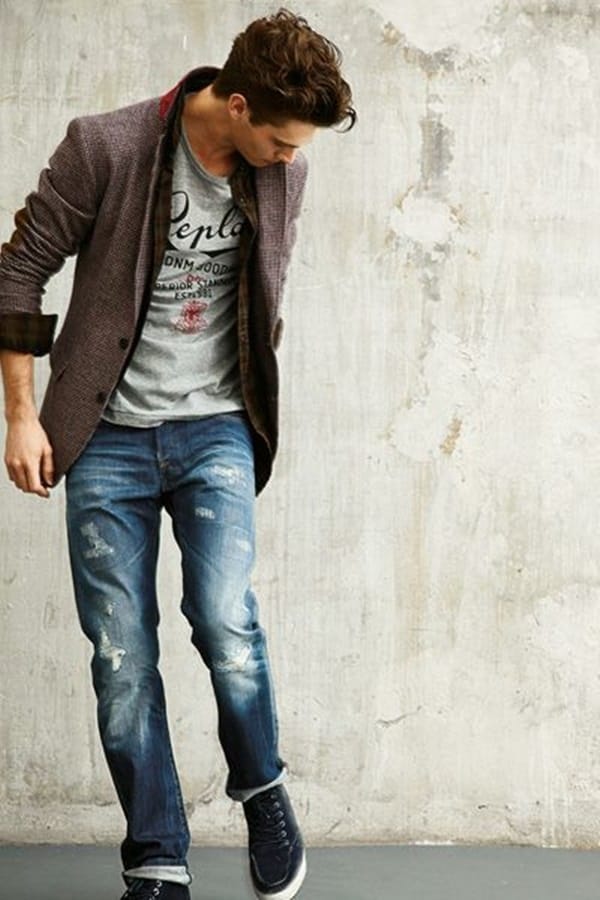 A sexy printed tee along with a classy professional blazer when paired with scarves in complementary colors looks amazing. You may also wear a simple tee as to flaunt off your sexy six packs and abs to impress her. Wearing a woolen cap give a kinda dramatic look when worn along with sexy boots. Spikes that are elegantly highlighted at the tips give an attractive appearance.
Cardigan and Waistcoat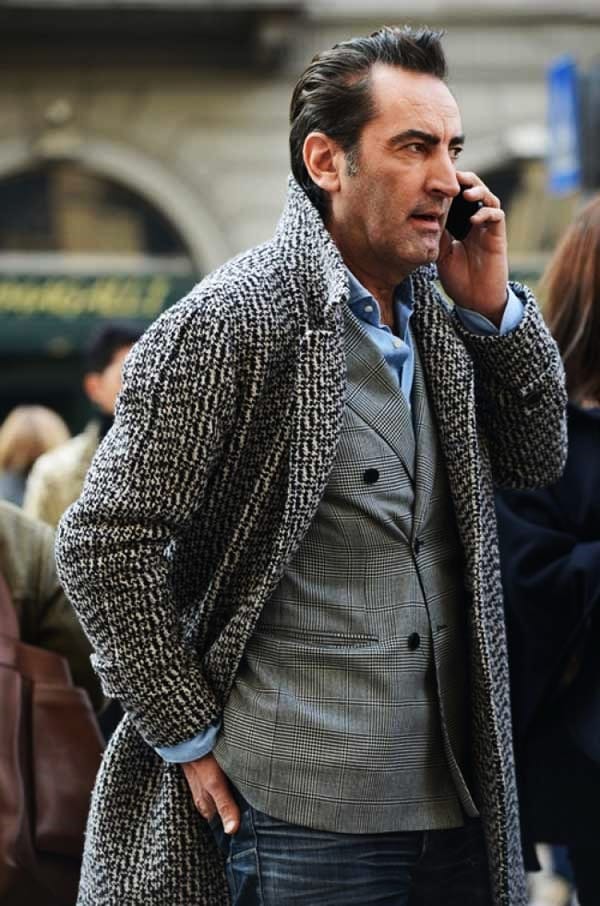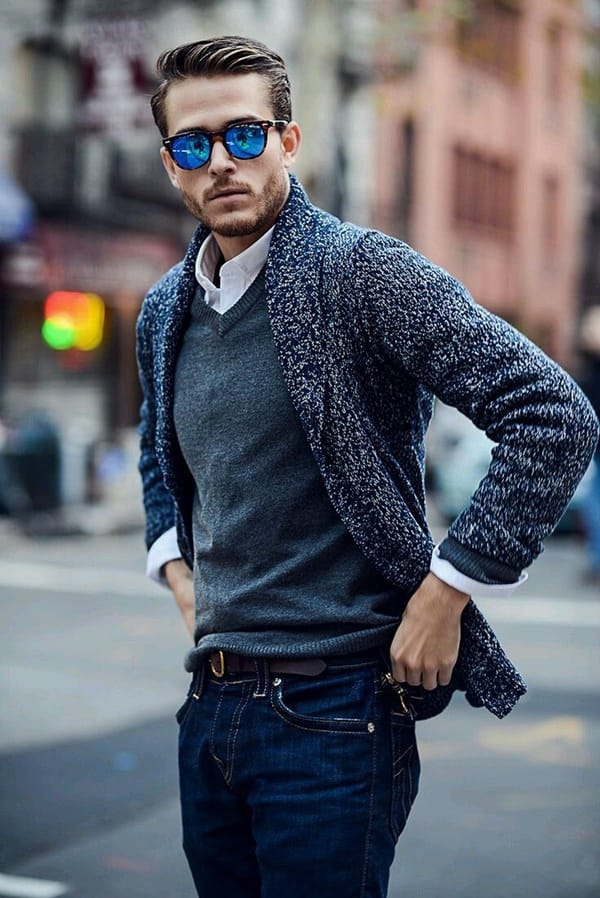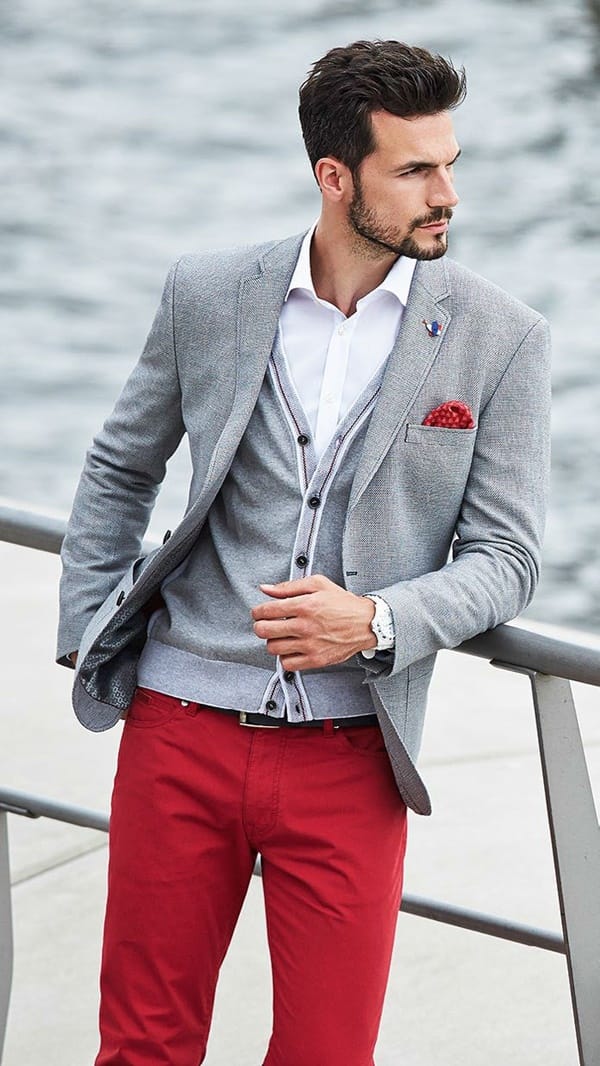 Two styles of wearing a cardigan are in incredible craze right now; either wear it with waistcoat accompanied by a shirt and a tie or with a simple sweater over a high collared shirt looks glorifying.
You may love keeping French beard, though heavy beard also looks incomparable with the outfit. This garb rocks professionally and it looks great while you go on to a romantic date with your wife.
Corduroy Coats