The swing on the front porch of yours has started to squeak? Now you need to fix it, don't you? So go ahead, bring your toolbox from the garage and start working on it. What?? Couldn't find your tools? Well, of course, you can't. And there's no way you do remember where you kept your tools last time in your garage. And now your tools are hiding behind some wooden planks or they might be buried underneath some empty boxes. The point is, when it comes to a properly arranged area, the garage is the least of your concern. Unlike your favorite bathroom! And that's why you need to check out these Useful Garage Workshop Arrangement Ideas.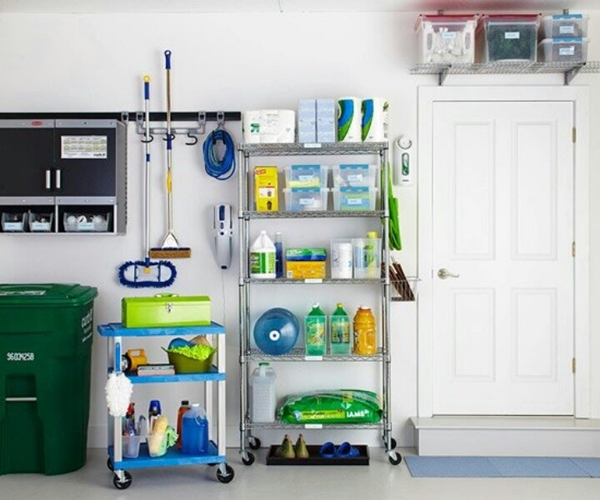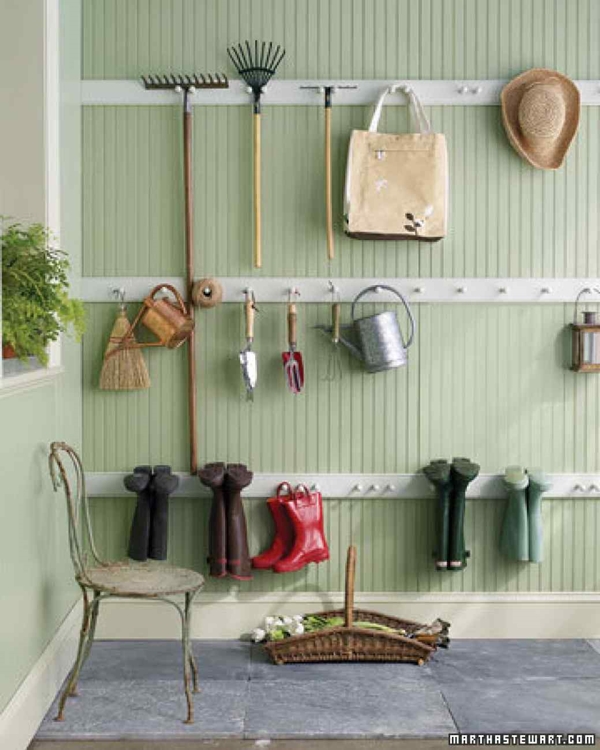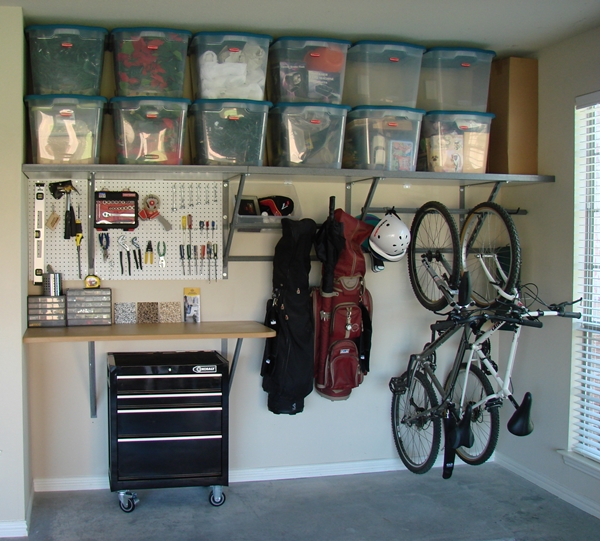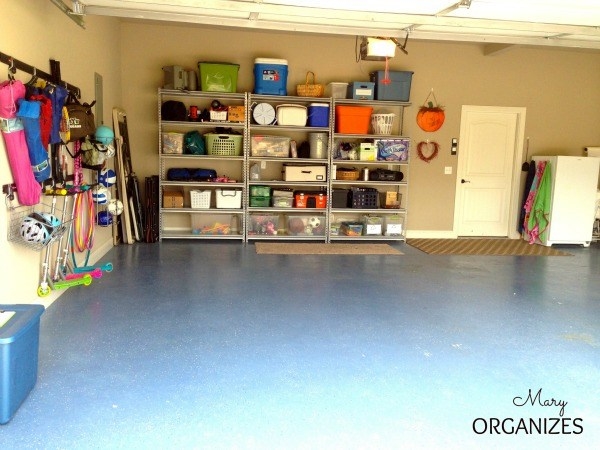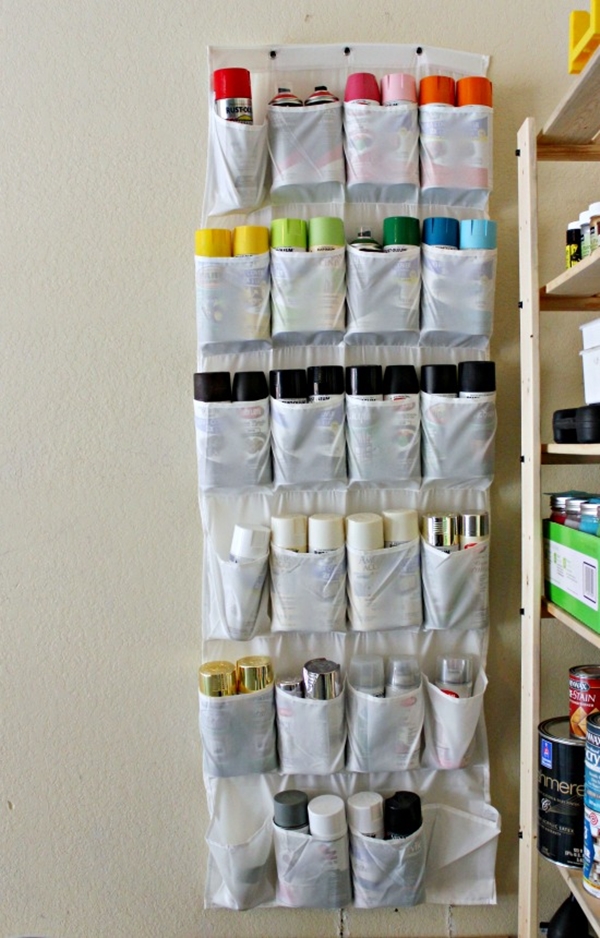 Every time some window sill is broken or if you need some garden tools, you waste a lot of time finding the paraphernalia in your garage. Just imagine how simple your life would be if you get every tools and ropes and screw and bolts or nails easily rather than digging around your whole way through the garage. These garage arrangement ideas will do exactly that for you.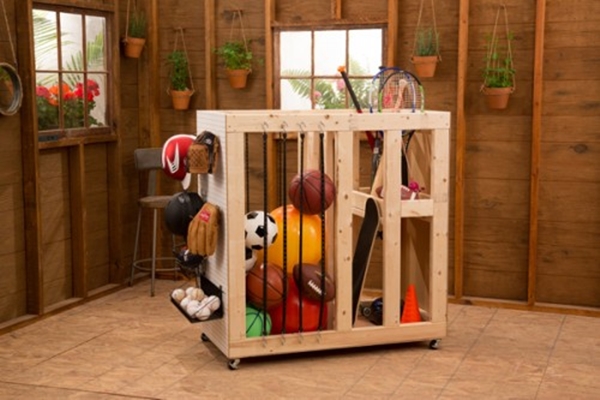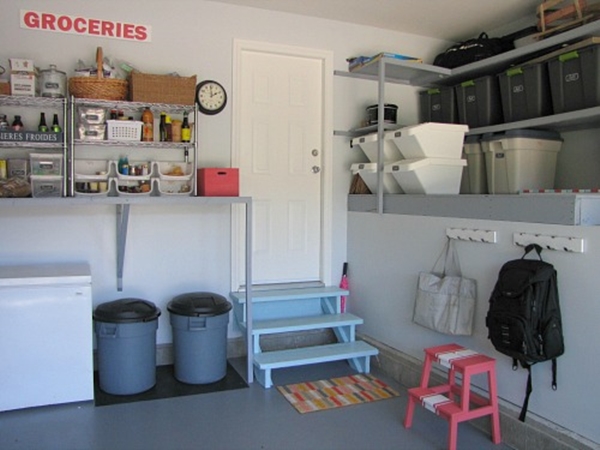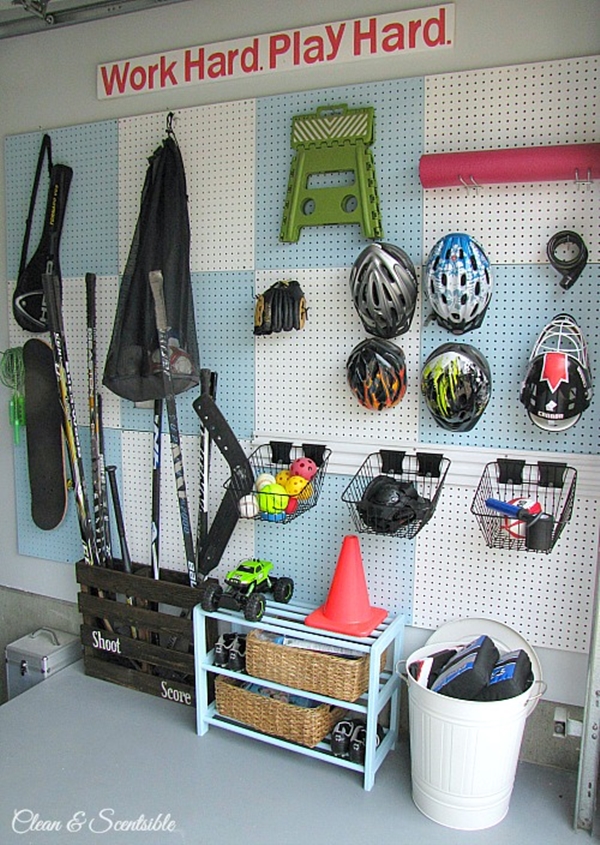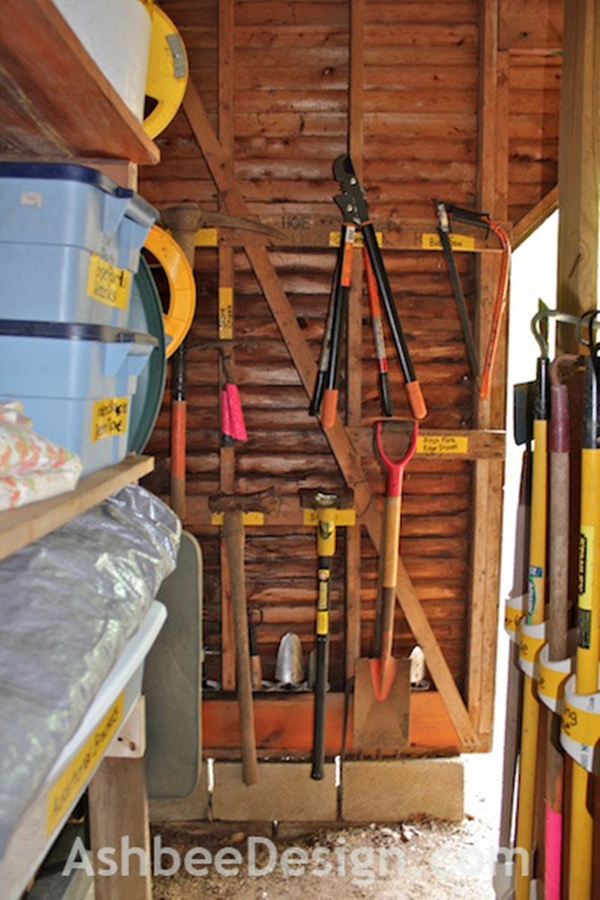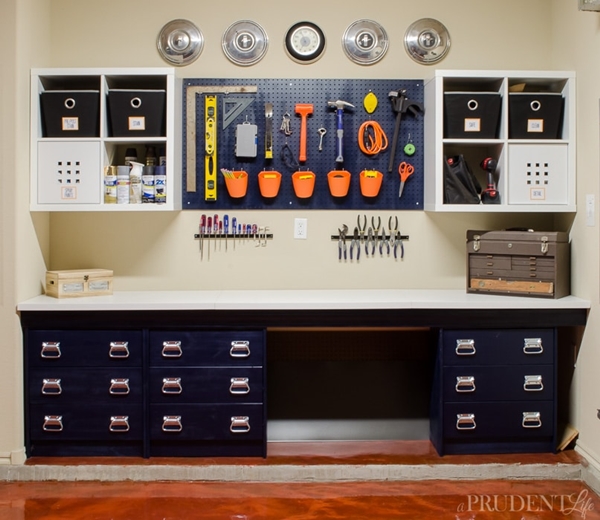 Useful Garage Workshop Arrangement Ideas
Get the Clutter off the Floor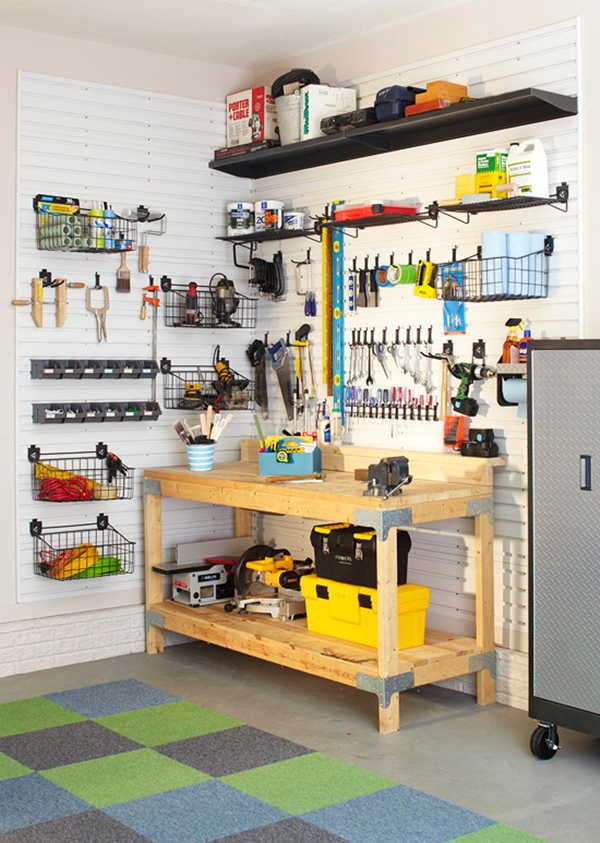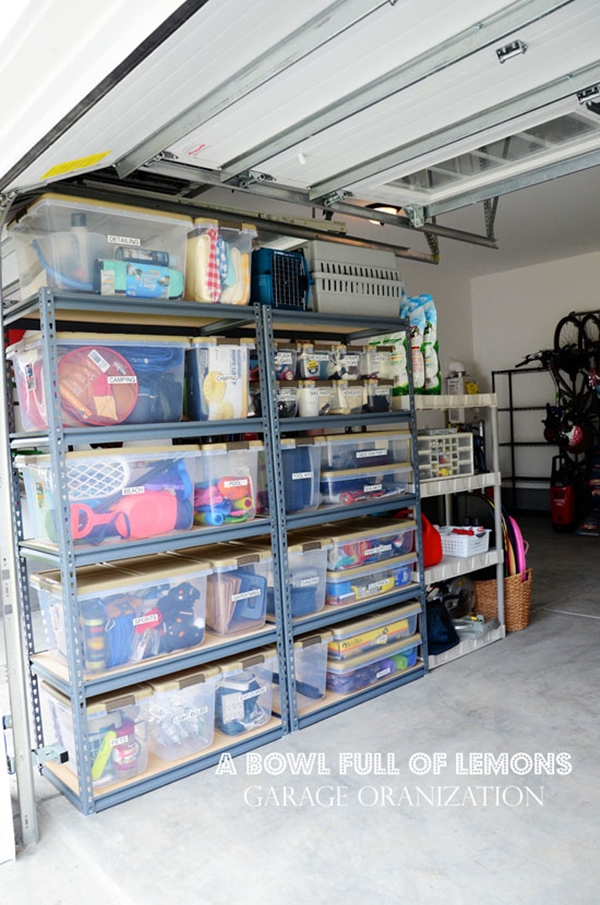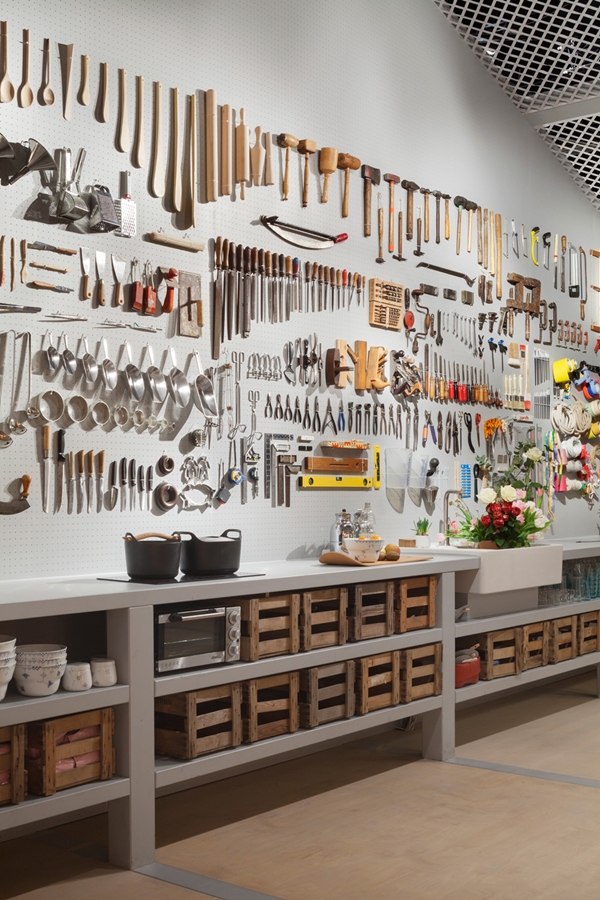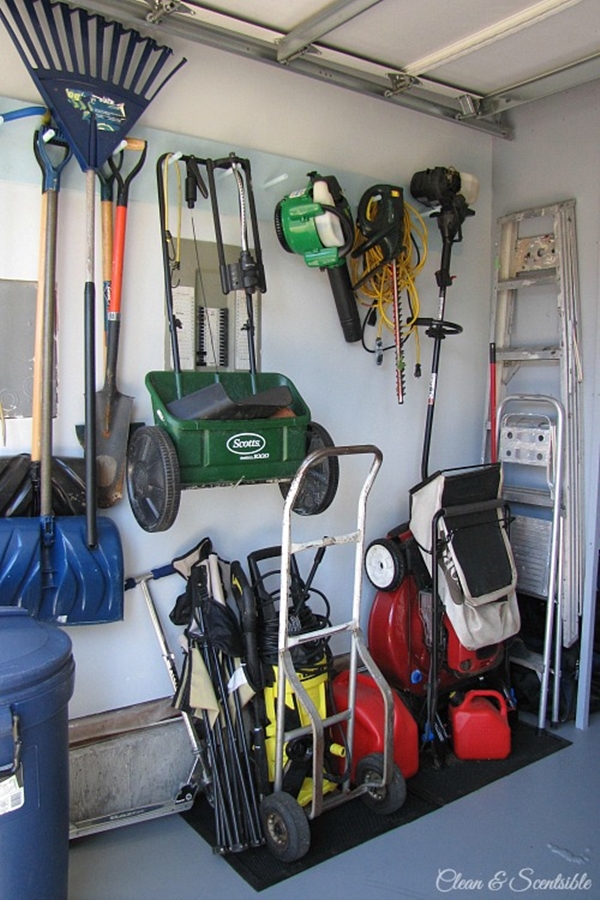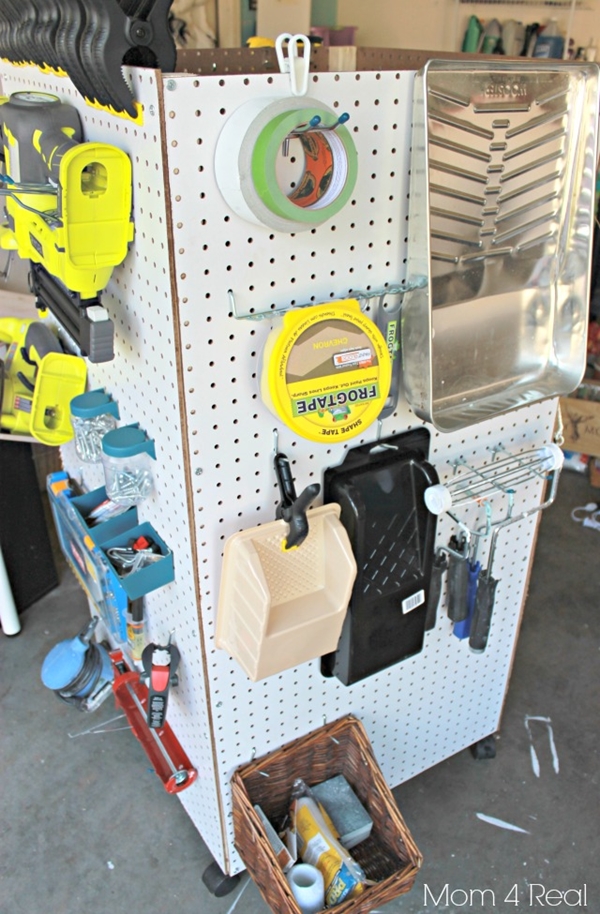 You just don't need to get the clutter off the floor but also out of your garage too. Lots of garages give shelter to those things that you don't even require. SO in order to get a clean and easy to get everything garage, you need to get rid of the paraphernalia that you no longer require. Nobody likes a mess. So the more you get rid of unnecessary things, the more space you will get in your garage. And this rule applies to every garage, no exceptions to big ones.
Make sections in your Garage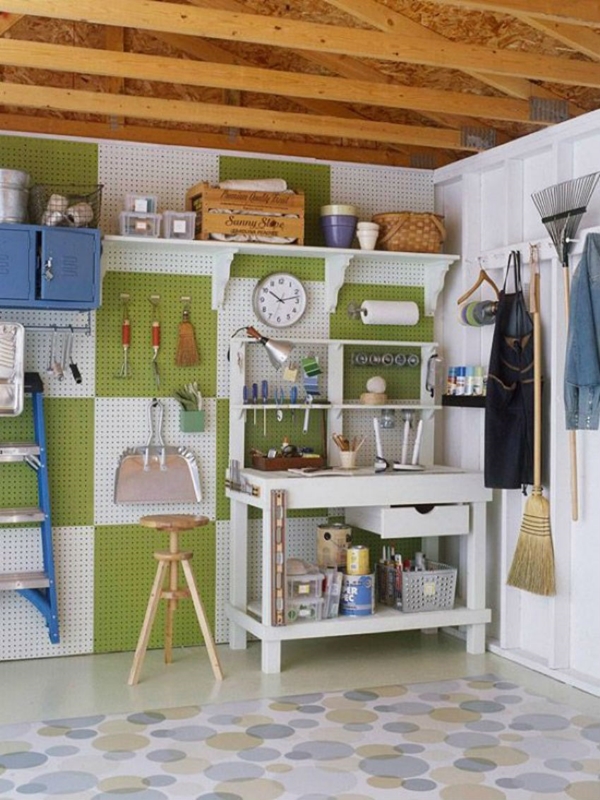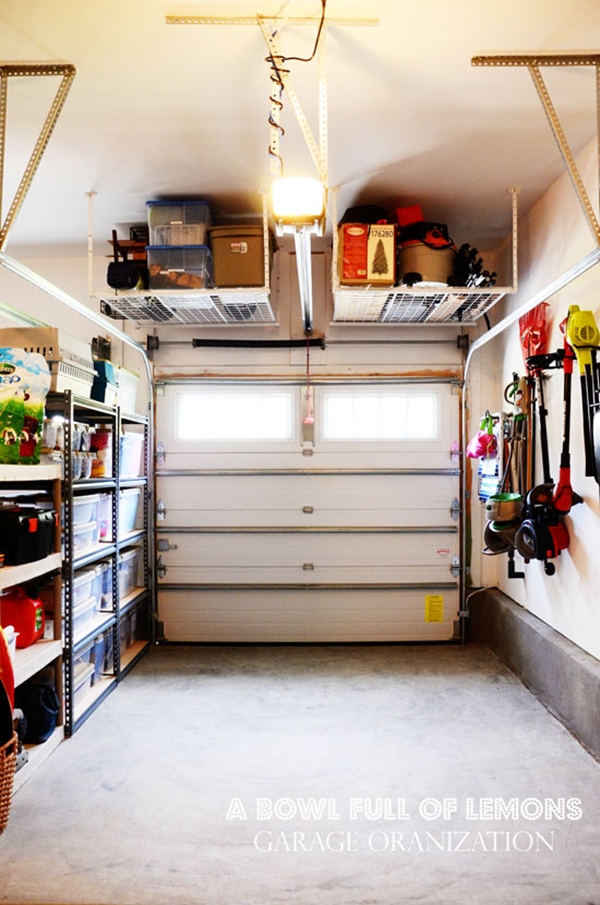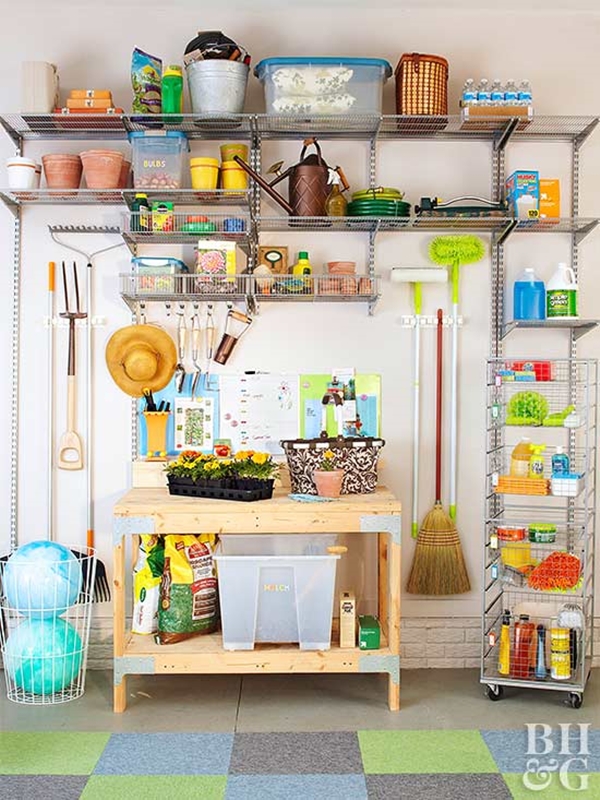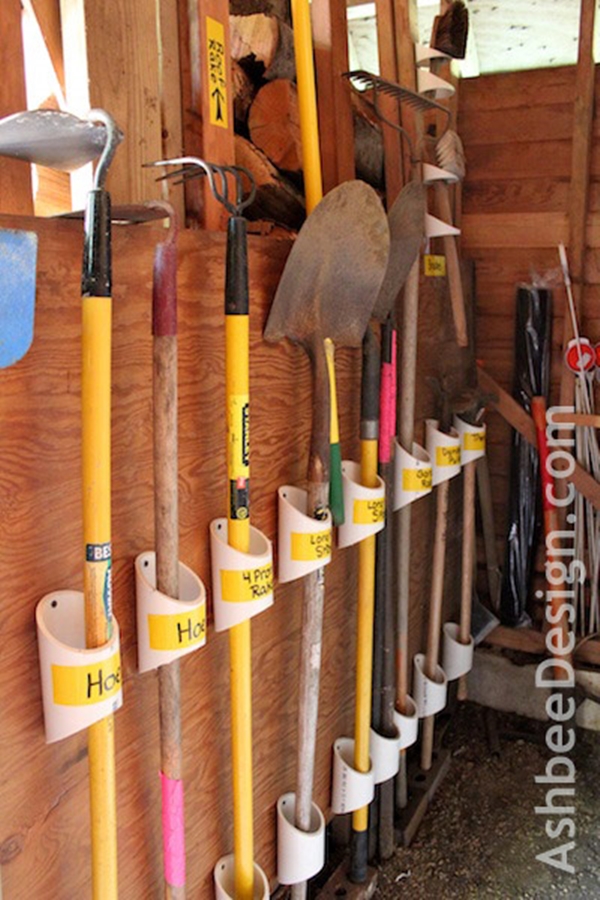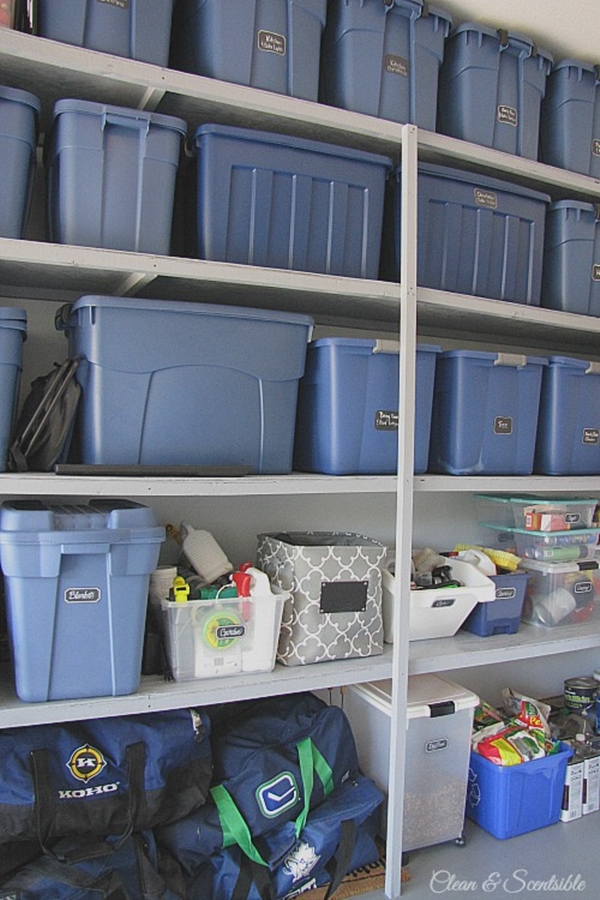 A man has got to have his tools. But your woman needs her paint brushes as well! Not to mention the kids' toys that are needed to be stored somewhere. And if you have a dog or any other pet, you don't want to mix it's paraphernalia with yours either. So divide your garage into different sections. Each section will be kept for different kind of tools and other accessories. That way, it will be easier to find things too.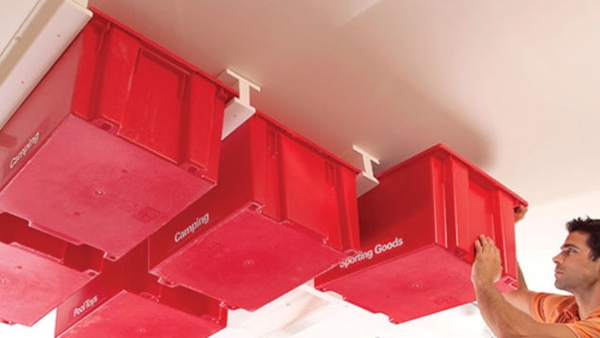 Use your ceiling for storage by installing a ceiling storage unit. These storage units will store a hell of a lot of things that will just put you at ease. Get more ceiling ideas for your home from here.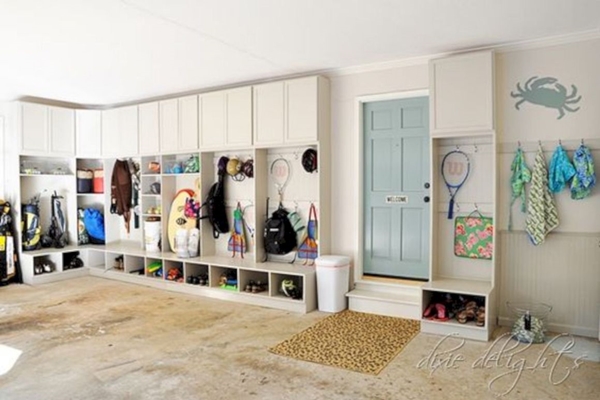 When the ceiling is being used, why leave the walls behind? Put your walls to use by building cabinets or wooden racks at them. You could get already built cabinets or work a whole weekend and install them yourself. Either way, you are getting a clean garage and tools off the floor. Also, don't miss to check out these beautiful bamboo house designs.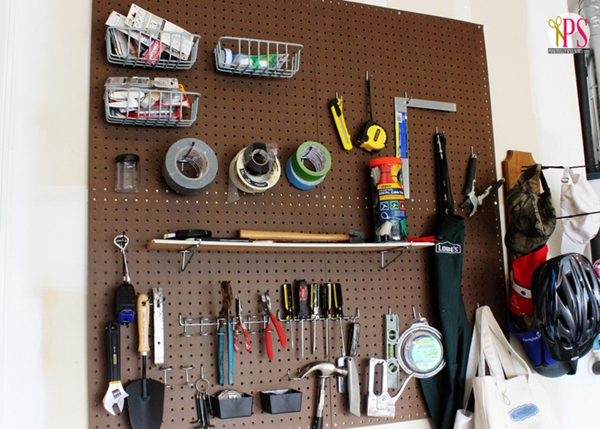 Speaking of getting things off the floor, you could get a pegboard install on your wall that will be a cheaper alternative to installing the cabinets. The different tool in your garage from scissors to hammers and screwdrivers to tapes will get its own rightful place on this pegboard and you can easily reach to it. Install these too at your home!
Get a Garage Storage Cart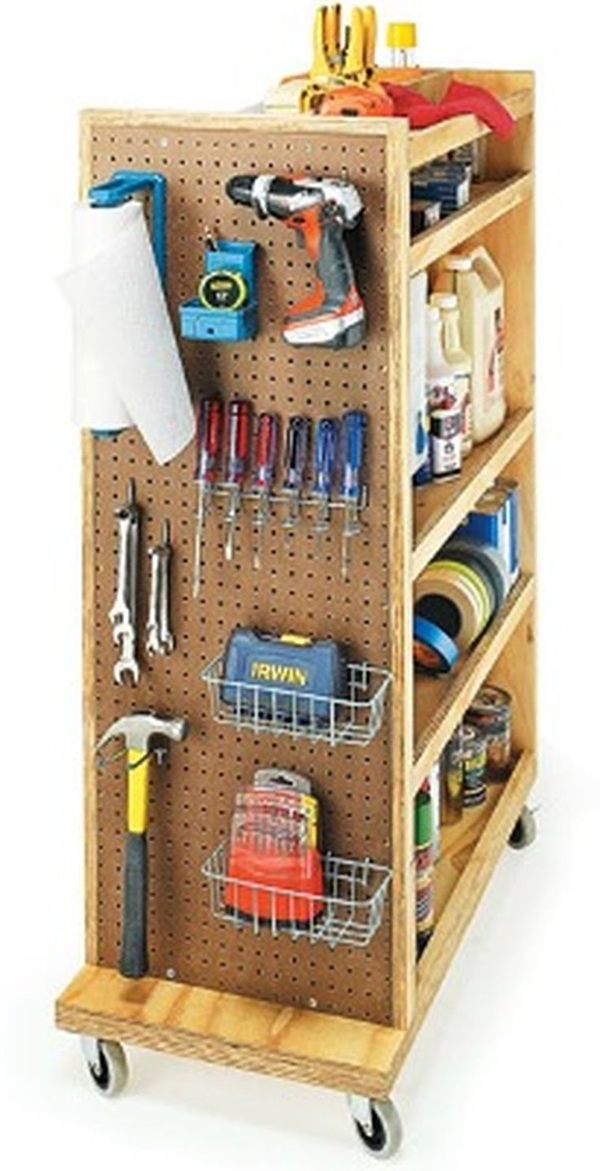 For those garages that don't have much space for the cabinets or racks can still be arranged in these cool garage carts. These carts will work as the same as pegboards where you can store your tools and place that cart in one corner of your garage. Get more great ideas for the furniture in your home.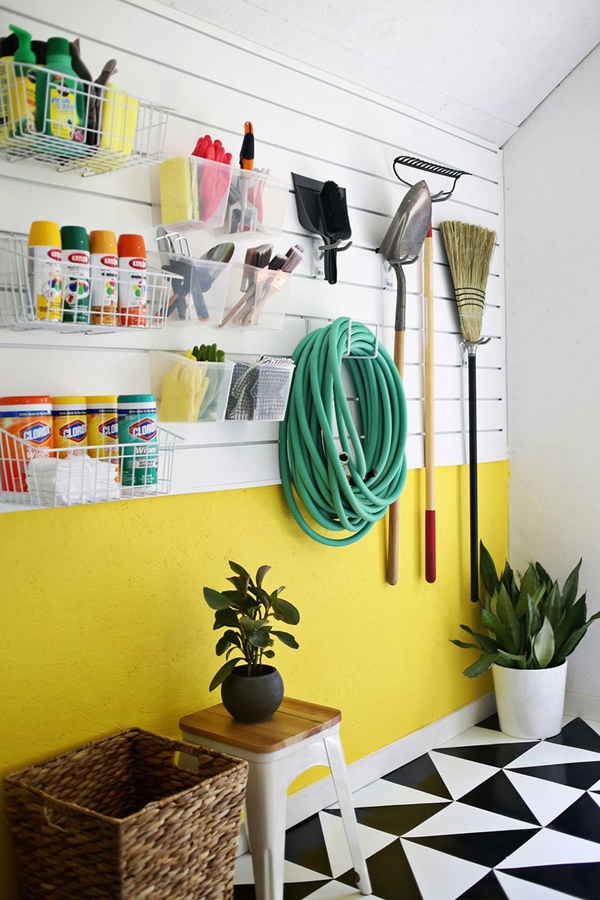 This will be the perfect solution to get your clutter off the floor as well as not to hit your pocket too hard. Decide the wall where you want this slat wall and get some hooks, baskets, and cord holders and voila, your slat wall is finished. How about giving a new look to the boring plain walls of your home?
Put those Empty Bottles to Use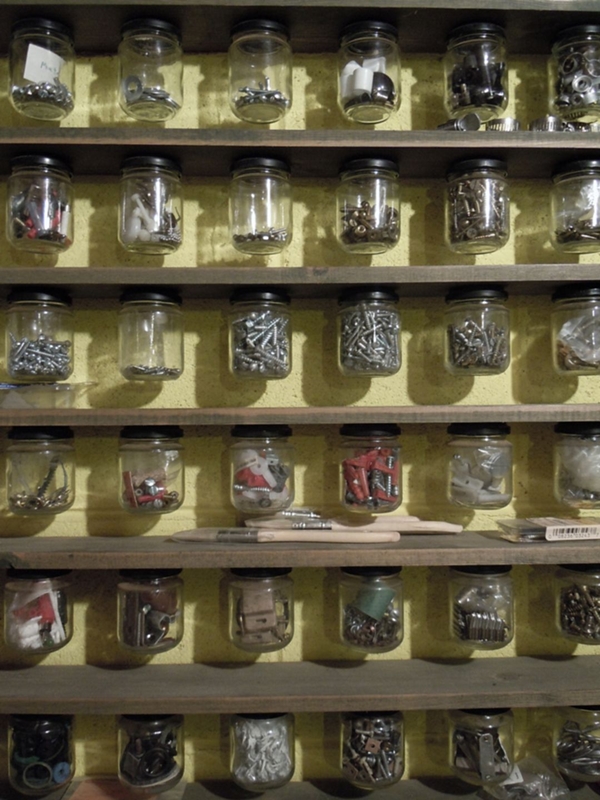 Rather than throwing away the empty soda bottles or your peanut butter jars, use them in your garage for storage. This way, neither you will increase your carbon footprint nor will you spend too many bucks out of your pocket. And you get to store small things in a very easy to access way.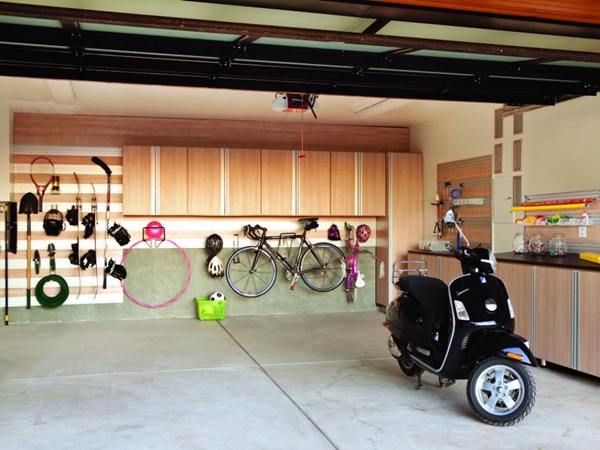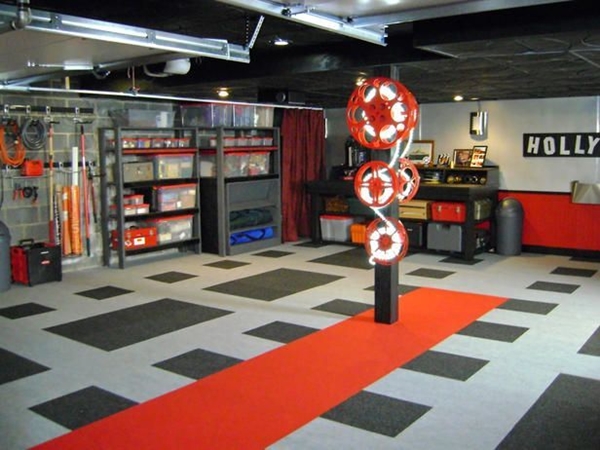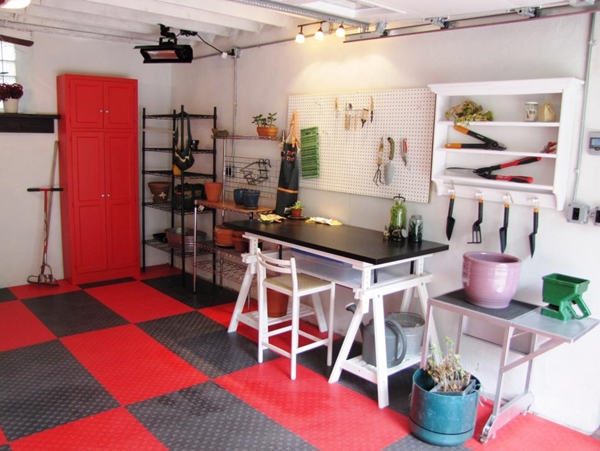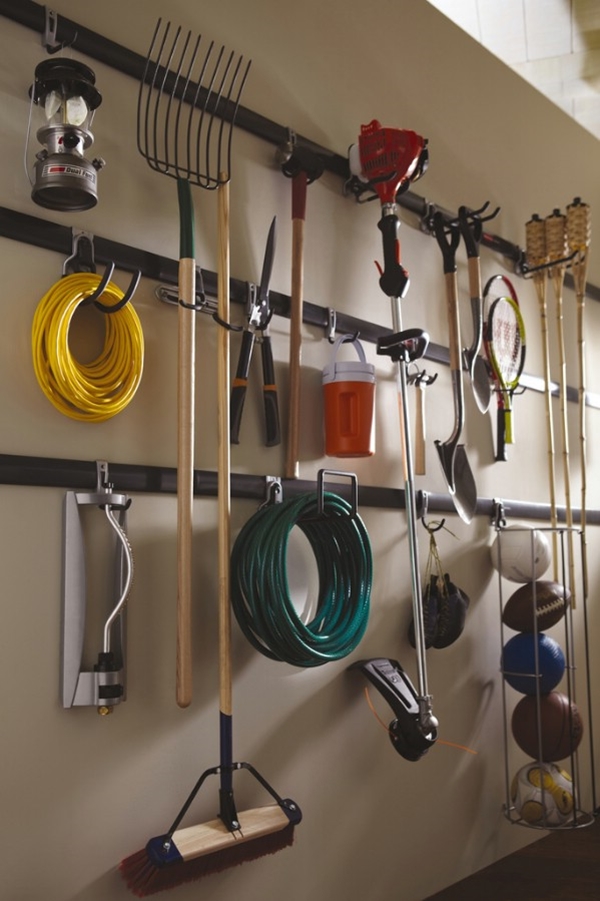 Arranging your garage is not something that you think about too often. It's only when you couldn't find a single thing in there, the thought struck your mind. So stop pushing the issue away and get to work. Give your garage the renovation it is so desperately seeking for. You could go one step ahead and paint the concrete floor to get a more neat and clean look in your garage. Accept the garage as a part of your home, rather than just a storage area. And of course, make your home more beautiful too!