There is nothing more lovely than a sight of a bunch of delicate blossoms blooming around in the room. Flowers just have that cheerful and amazing thing about them that brings a smile to everyone's face. Special occasions or not, it never harms to use flowers as a décor item in your home. One of the best places is the table centerpieces filled with lovely flowers that fills the air with love. Here are some Easy Table Decoration Ideas with Flowers that you must try.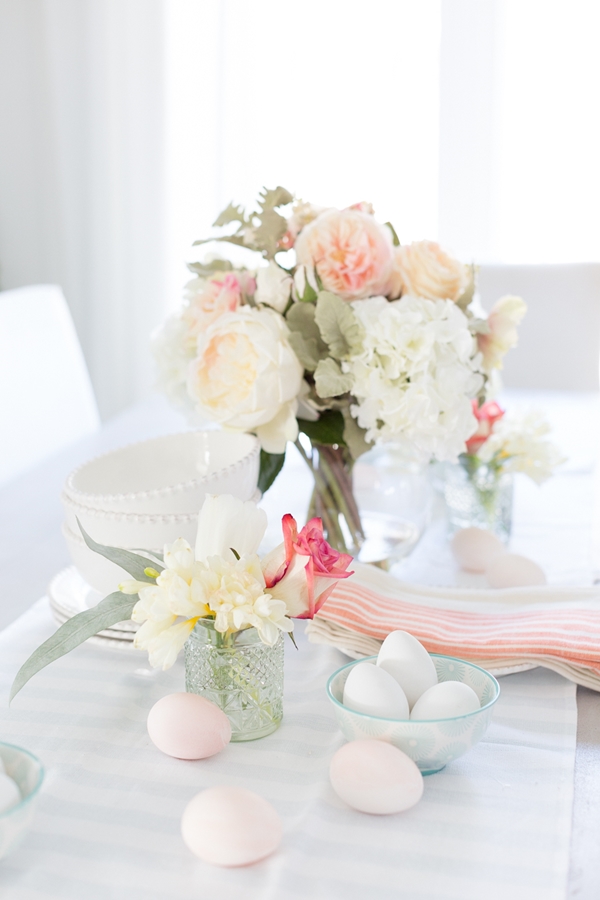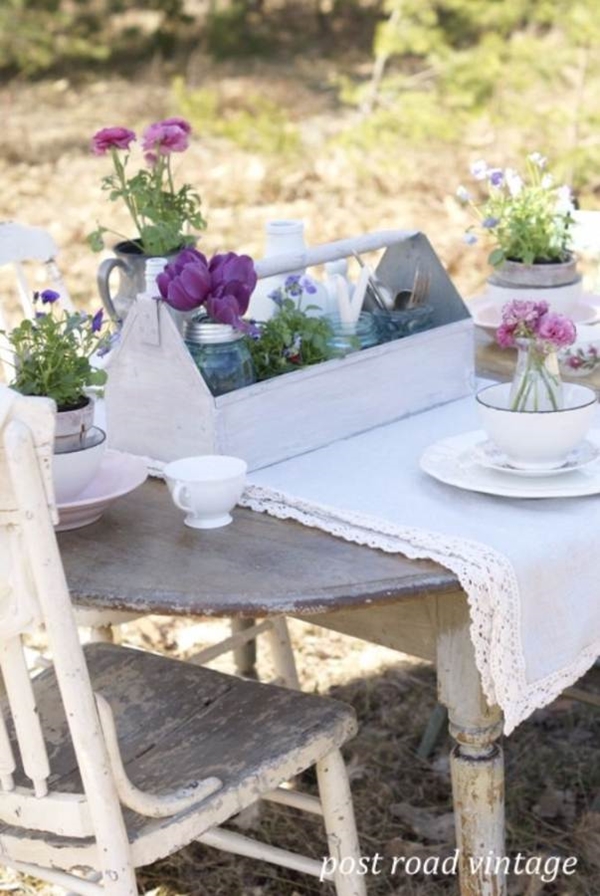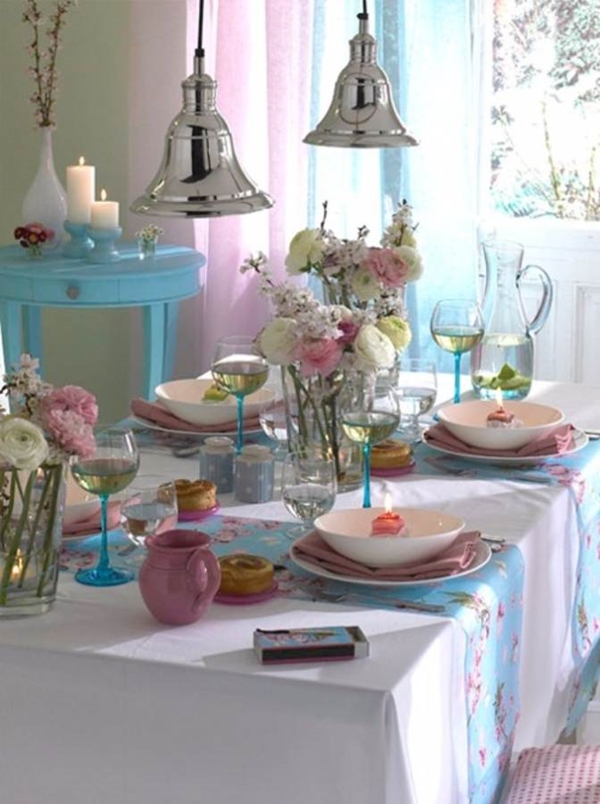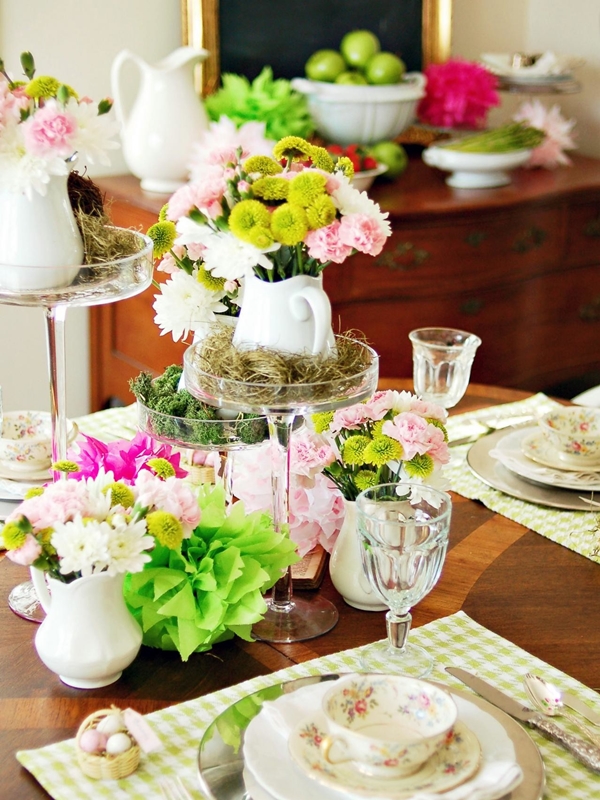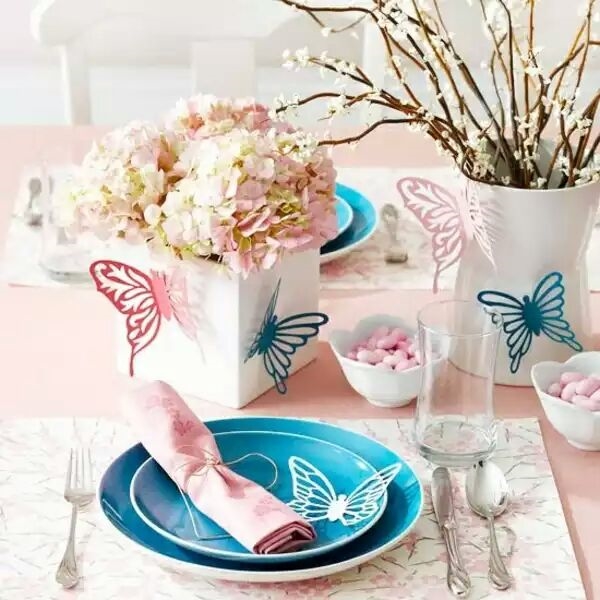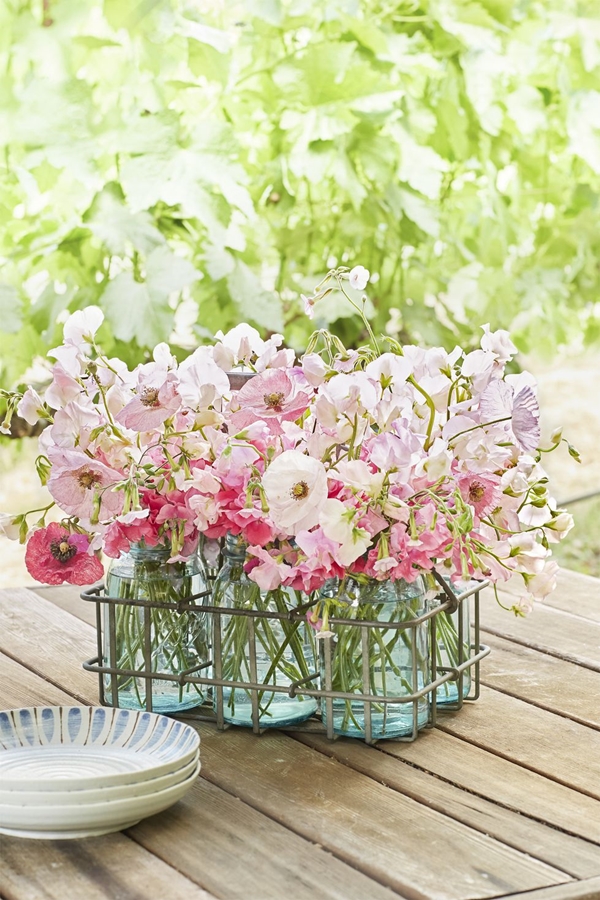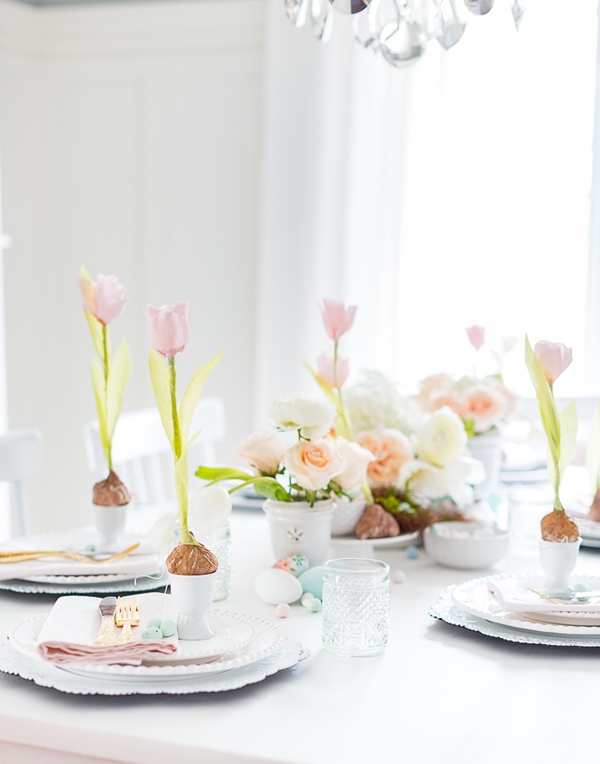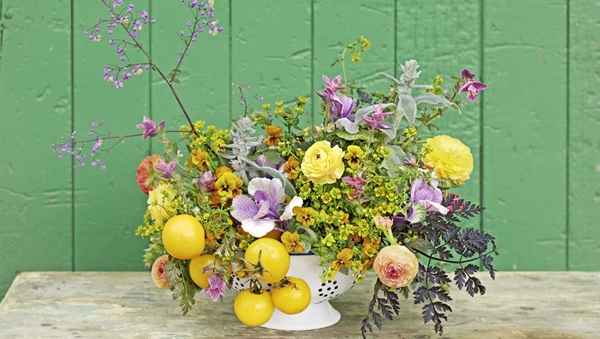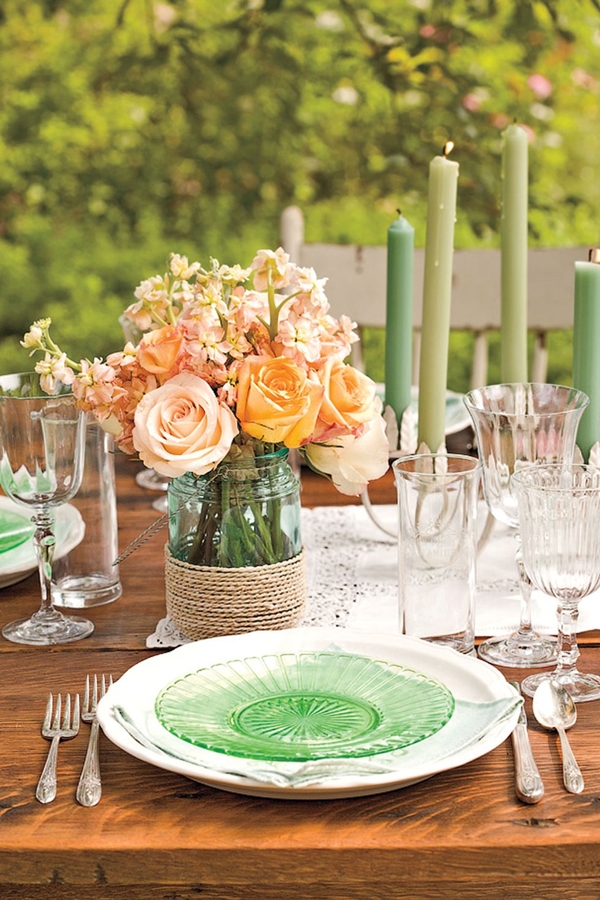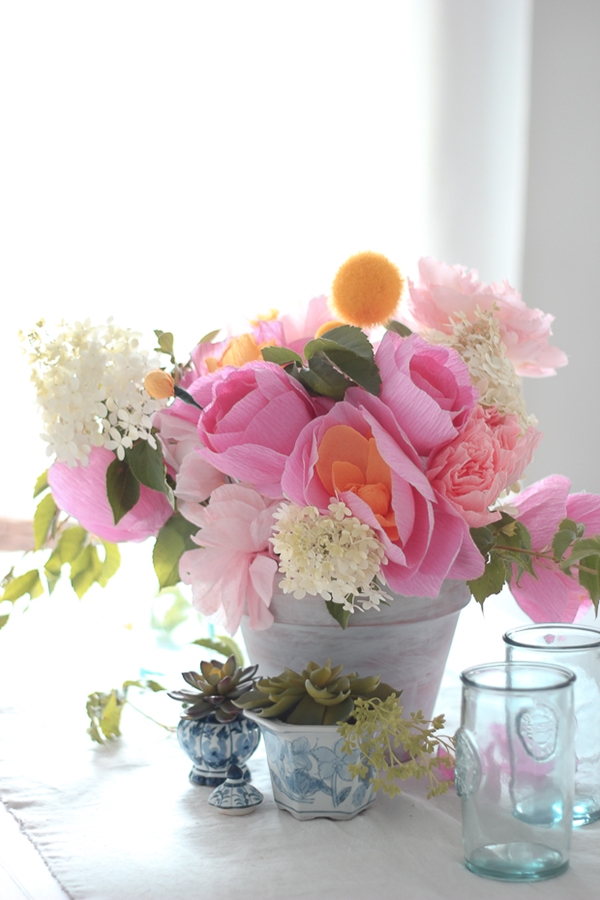 You might think that using flowers for centerpieces in not such a big deal. You are right, it's not. But don't you want it to look something different and unique? That's where these gorgeous table decoration ideas enter the scene. No more simply filling vases with flowers and keeping them as centerpieces. Try something different like these.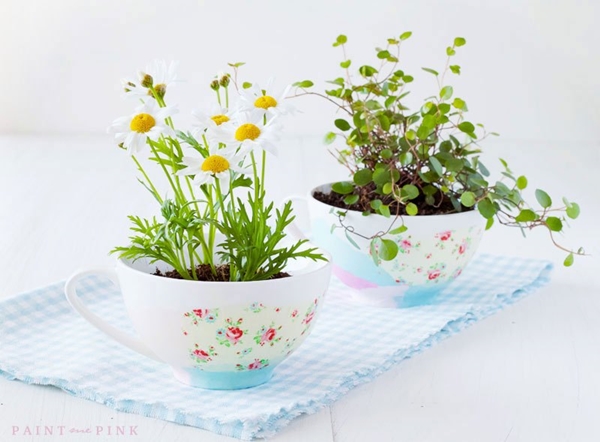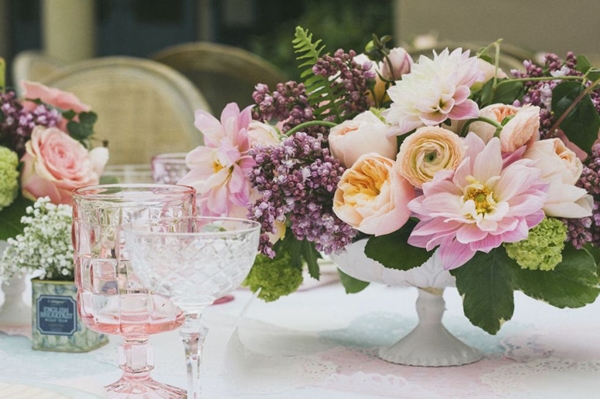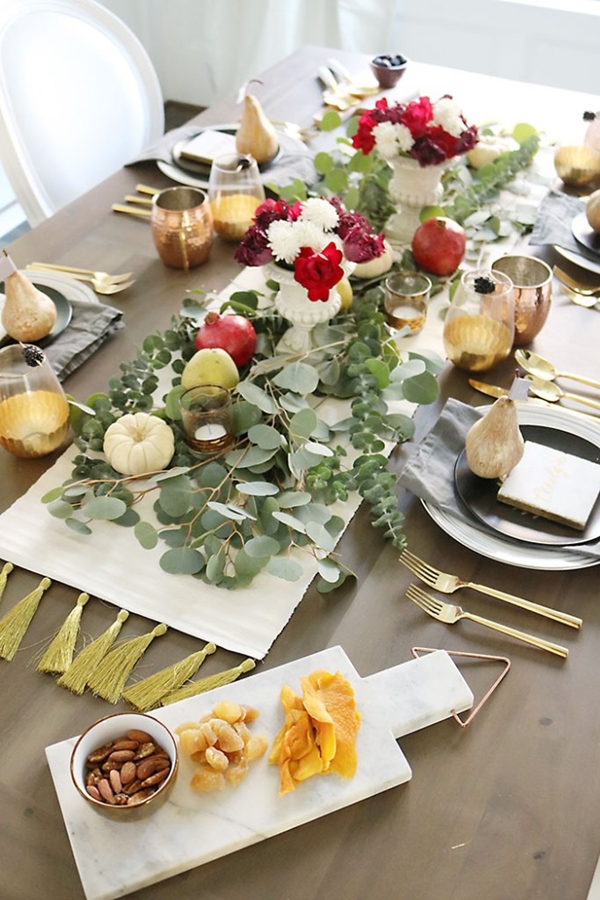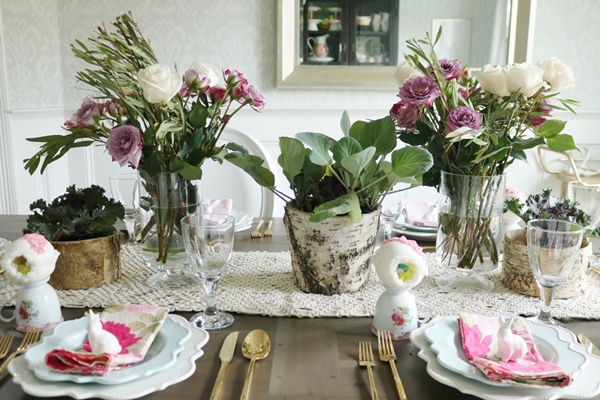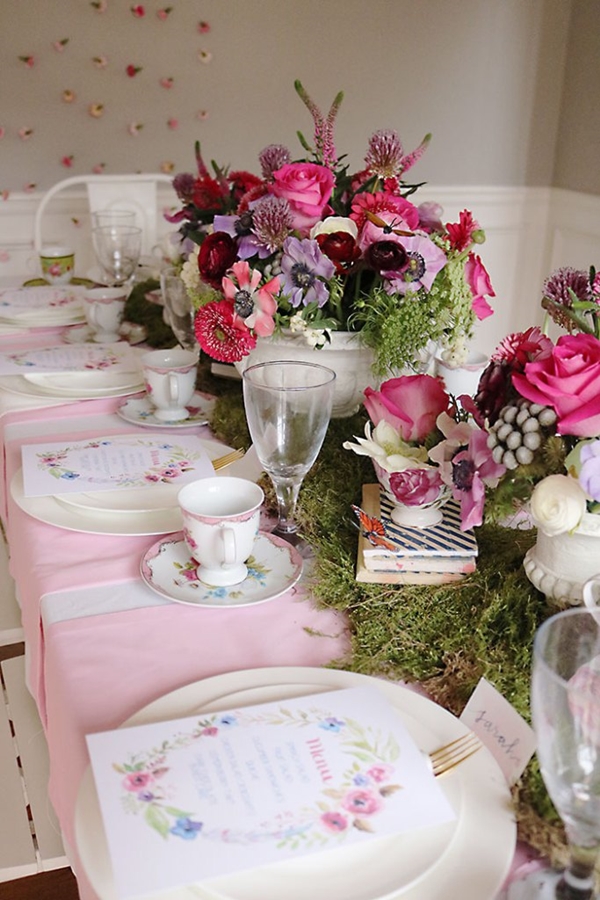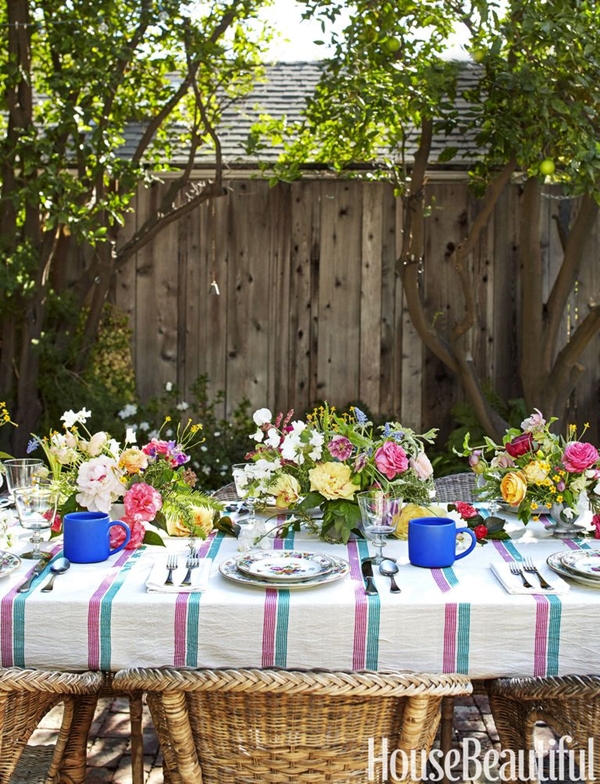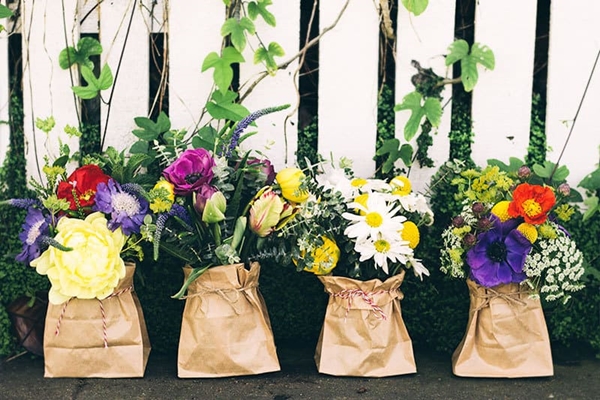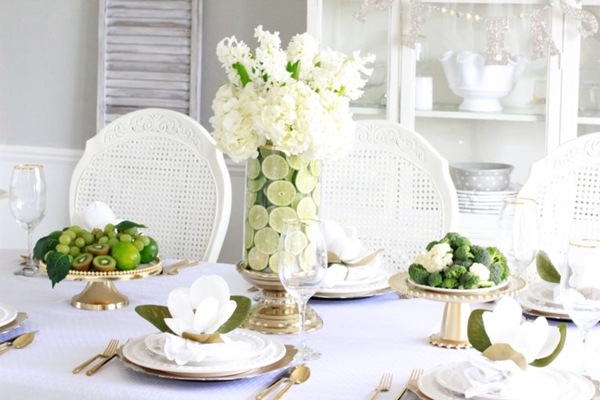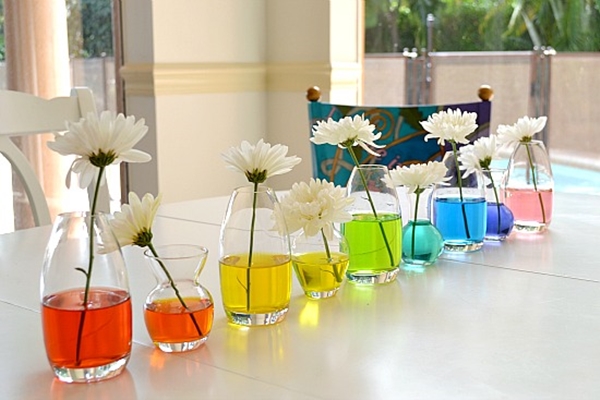 Easy Table Decoration Ideas with Flowers
Tea Cup Floral Arrangement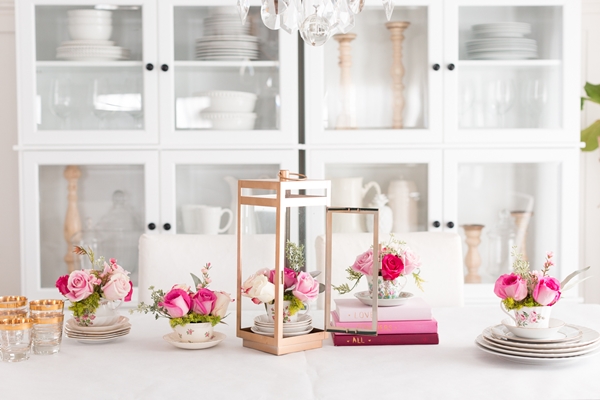 This floral arrangement looks lovely, isn't it? The great thing is you don't need an expensive vase here for a centerpiece. Some vintage and lovely teacups like these would suffice. Just decide the flowers you want, add a touch of eucalyptus leaves and a sprinkle of moss. The end result is spectacular. Speaking of all things vintage, take a look at these lovely vintage balcony ideas. 
Rustic Touch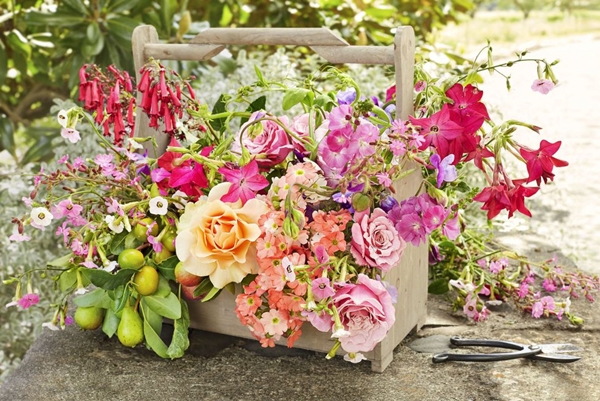 Put your old wooden toolbox to some great use. Yes, the thing here used as a centerpiece is nothing but an old rusty wooden toolbox filled with different flowers. The touch of some fruits is a nice one. You could try some berries instead. Give a raw look to your home with more home decor ideas like these. 
Faux Florals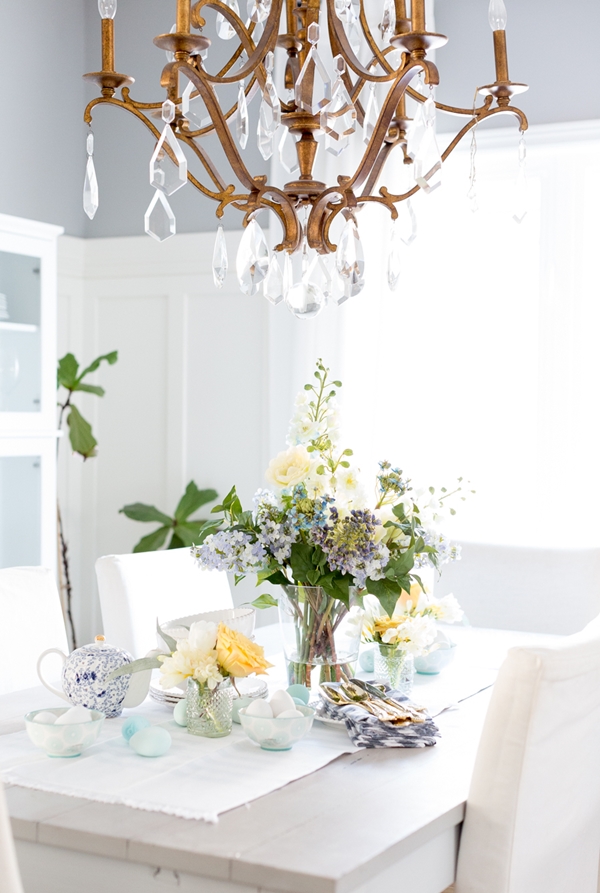 The fresh and natural blossoms are great alright but you can't deny that the faux florals are equally tempting if not more. The beautiful faux florals are looking mighty fine and suit the theme of spring perfectly. To complement this arrangement, blue tea bowls are used along with some teal painted eggs. This lovely arrangement is definitely worth trying and truly easy.
Butterfly Bouquets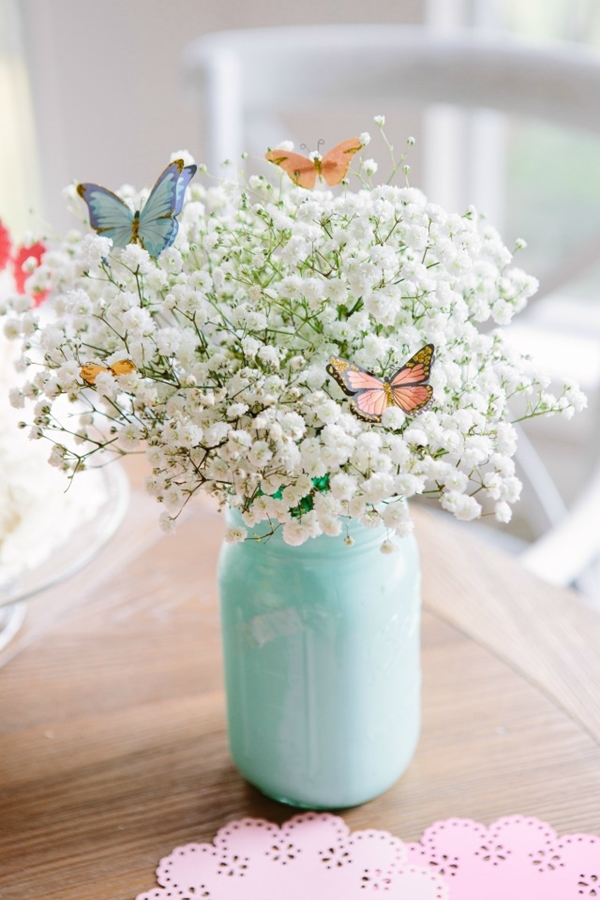 A perfect table needs its share of delicacies adorning it but it also needs something to make it more appealing. (Look here to learn how to represent those tasty goodies on your table.) I think these butterfly bouquets have achieved to do exactly that. All you need is some painted mason jars and fill them with flowers. Set some butterfly stickers on top and your table is ready. There must be some empty wine bottles around in your home. Put them to use with these great art ideas. 
A Bunch of Happiness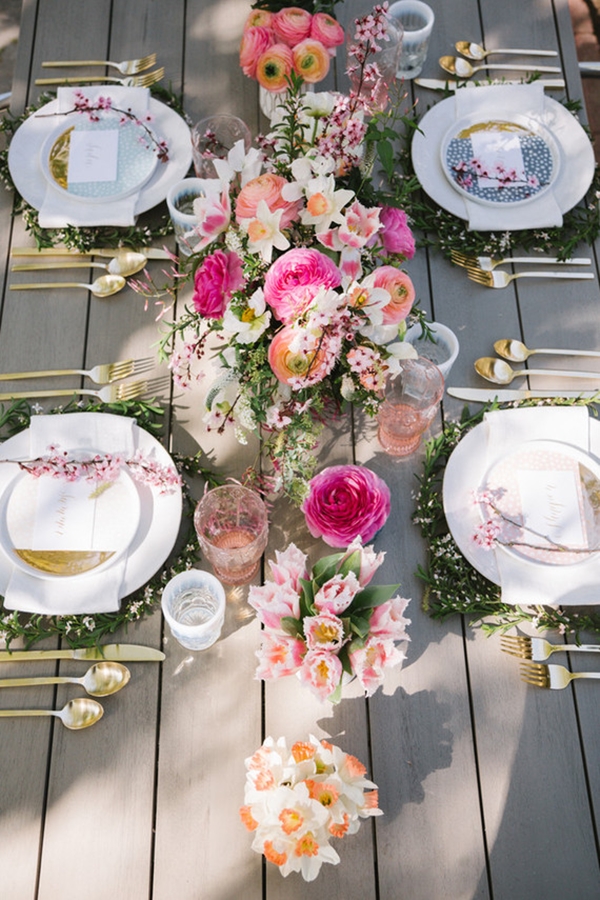 I love the way there are so many different flowers are used here for each different vases. Some of these are faux florals as well. The florals are spread throughout the table like a beautiful table runner and the touch of coloured glassware and gold flatware adds more flair to it. If you are looking for something romantic setting, then you must have a look at this. 
Watering Can Flower Arrangement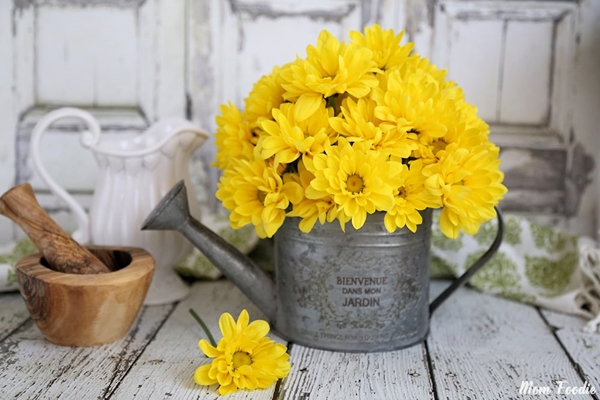 There's nothing more creative than putting an old useless thing back into use. It not just gives you something great to use but saves your bucks from flying out of your pockets. The watering can is smartly used to hold flowers and gives a lovely rustic touch to the table. For some chic and ethnic decor, take a look at these amazing ideas. 
A Slice of Lemon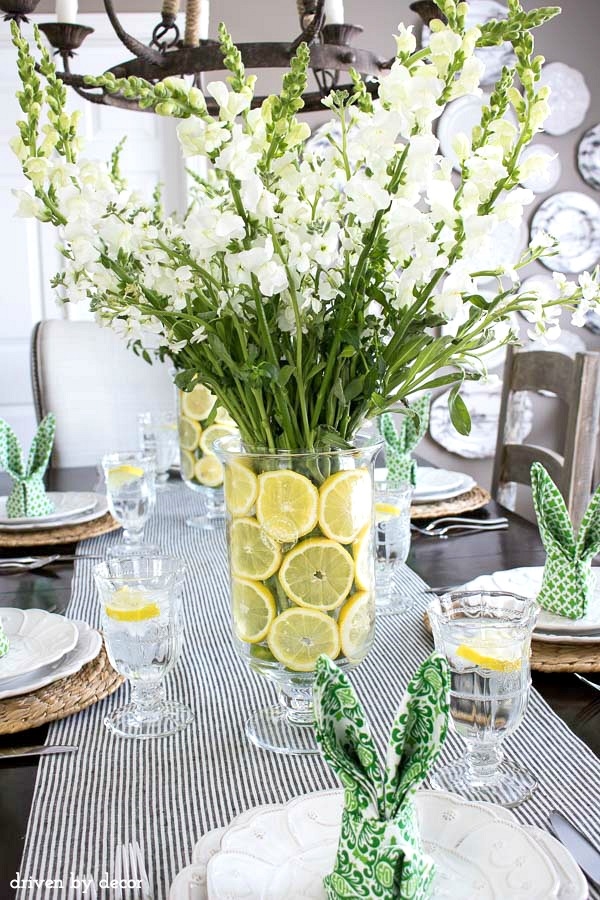 This one is an amazing flower arrangement to decorate the table. Rather than using fruits, Kris here has used the lemon slices to add a unique touch to the floral arrangement. Large hurricane vases are filled with fresh flowers and the lemons are literally sandwiched in between them. Understated elegance! If there's a special party like a Thanksgiving dinner, be prepared with these tricks up your sleeves. 
Floral Lantern Centrepieces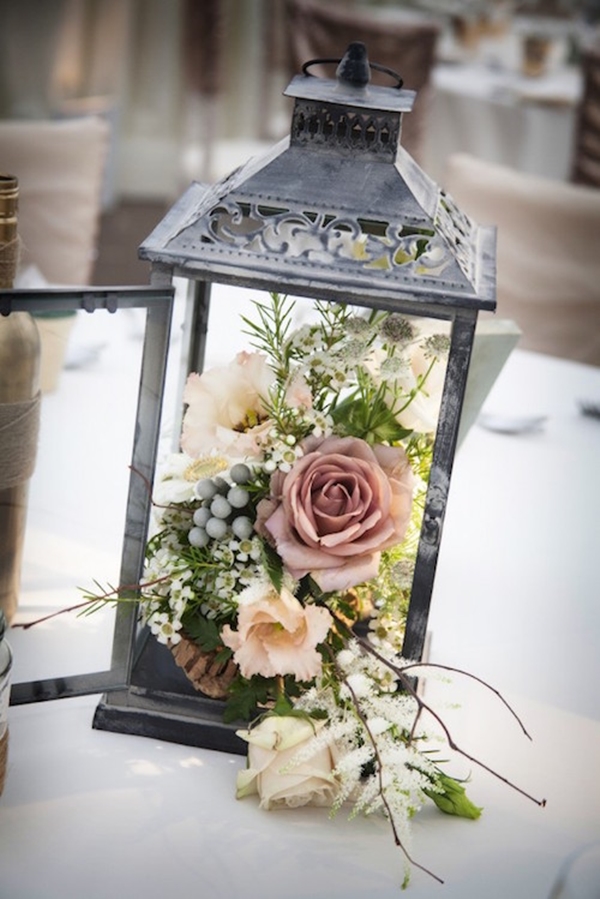 Now, that is what a smart use of lanterns. Wouldn't you agree? They are definitely lightening up the mood with all their floral arrangement that looks mesmerizing in a really elegant way. For a dinner party, some lovely candles would also make a good addition to the table. All these lanterns and floral talk reminds me to tell you about these gorgeous fairy garden installations. 
Something Purple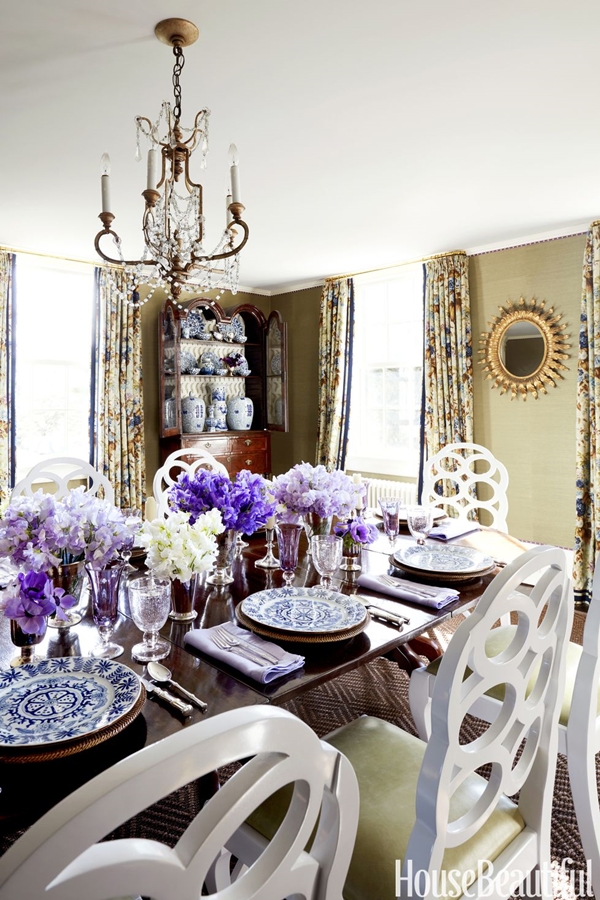 This table décor is simply beautiful. Not much work is needed to be done here. Just some lavender glassware and some gorgeous vases filled with lovely sweet peas and anemones. Match the linens with the flowers and your table is set for the guests. For a more unique look, take a look at these beautiful branch installations that will just make your house look spectacular. 
Glitter Vases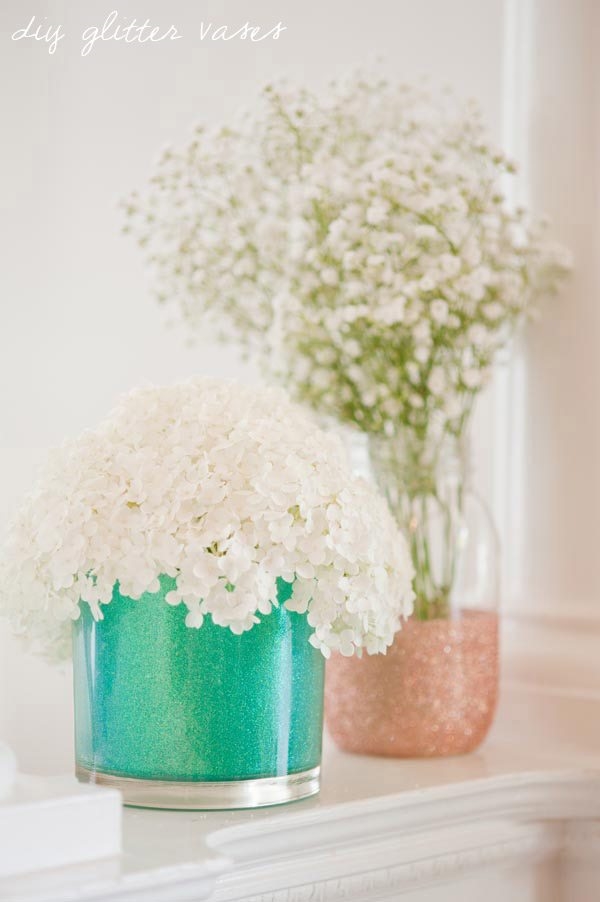 Talk about a mesmerizing sparkling view! How about using some glitter jars as the centerpieces? And no, you don't need to buy these jars. You can make them on your own. Just gather some smooth glass containers, glitters, Mod Podge, etc. These jars are easy to make and if you have some old glass containers then this is the way to reuse them. The different colours of glitter jars filled with lovely blossoms will add a lovely look to your regular table. Here are some great kitchen DIY art ideas that will add spruce up your kitchen.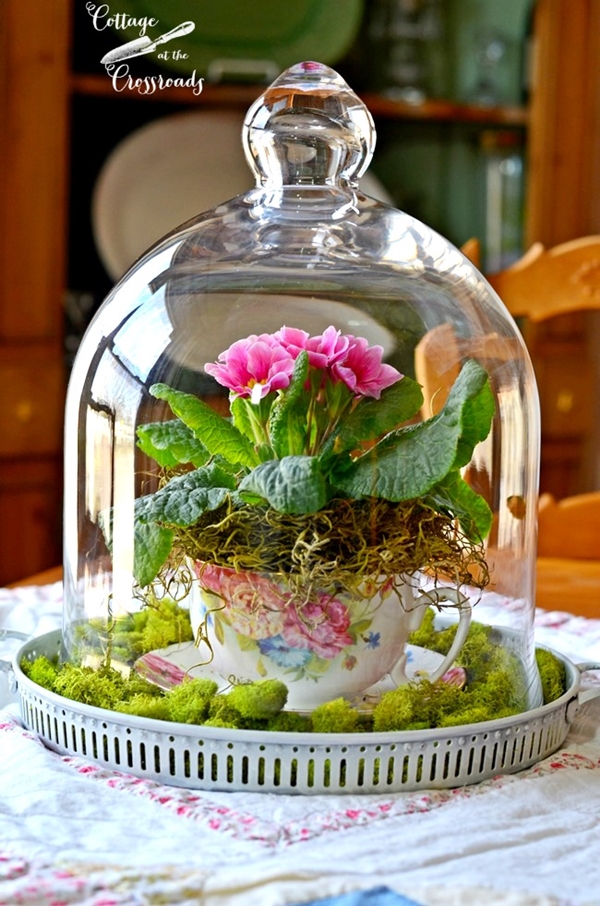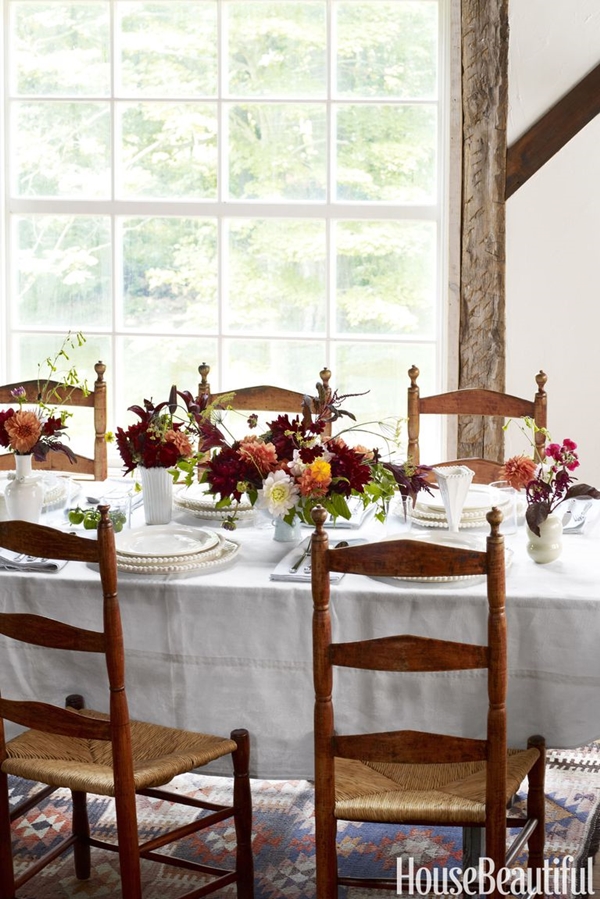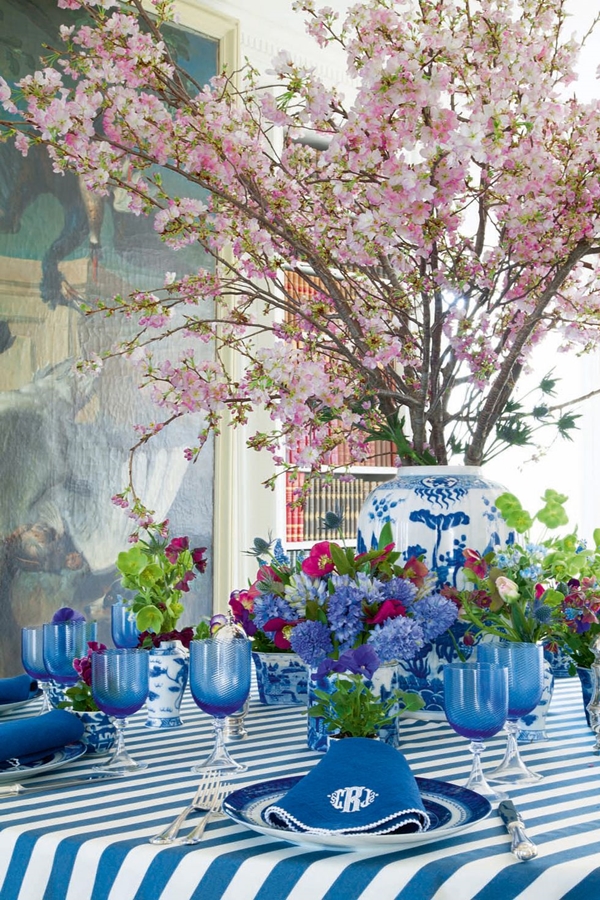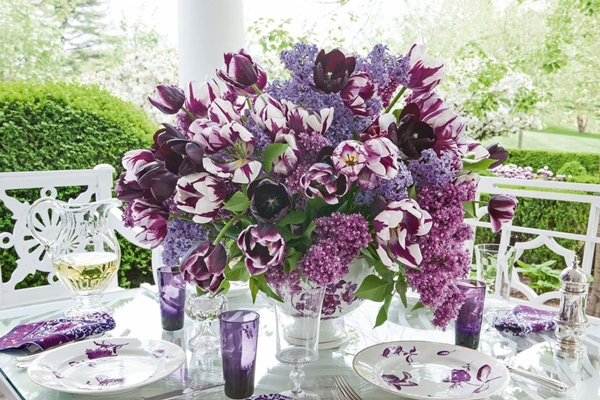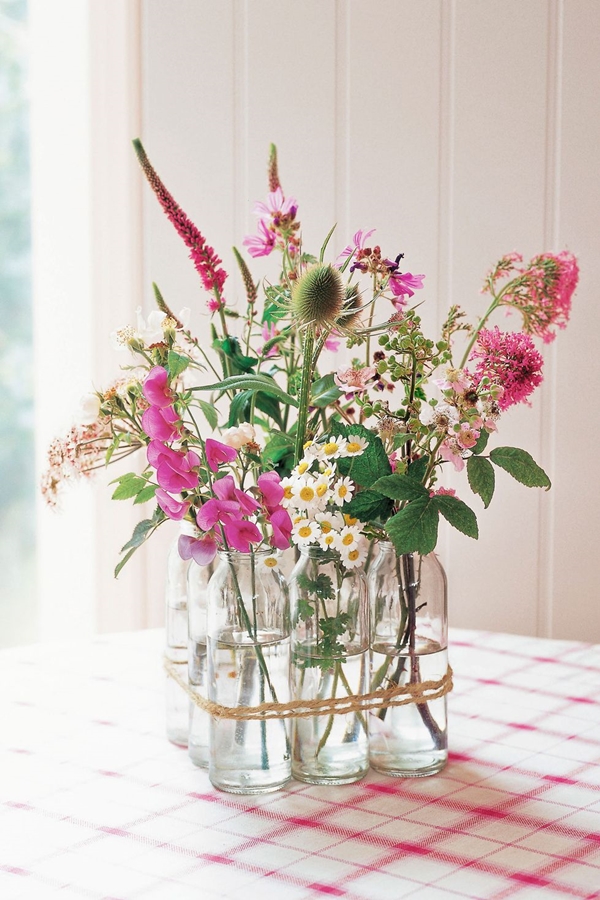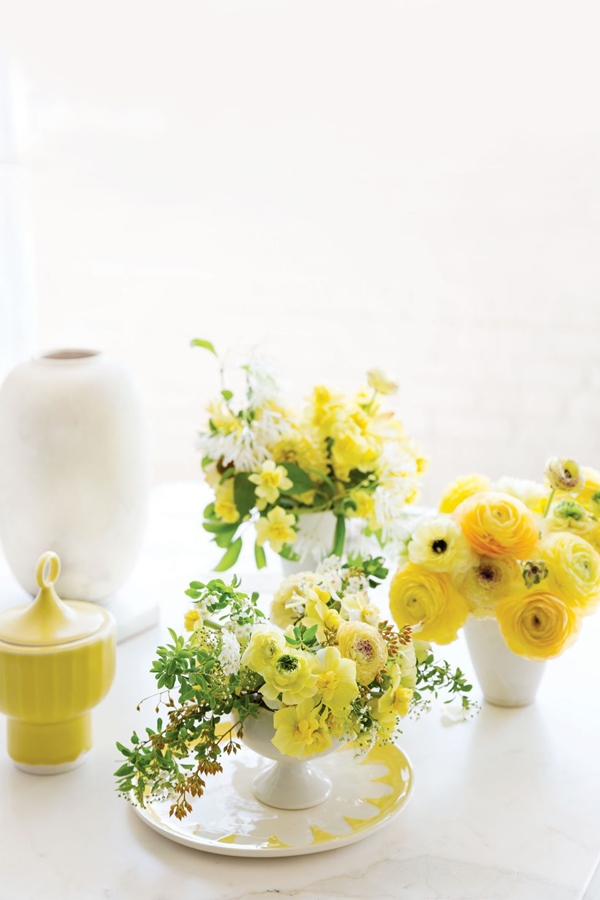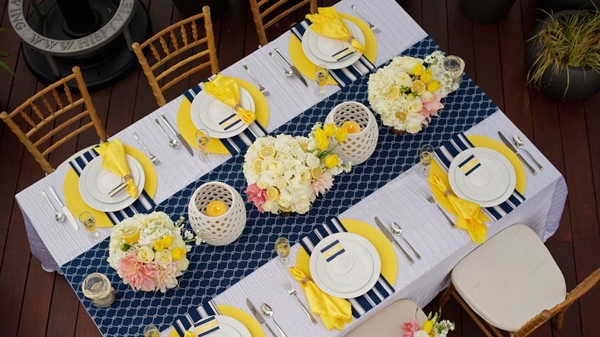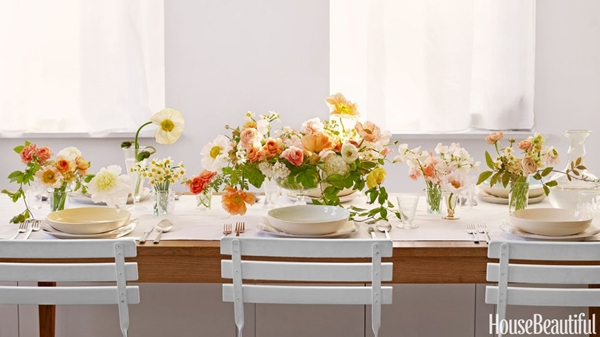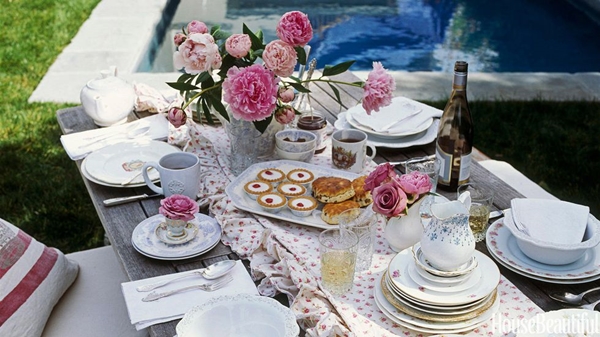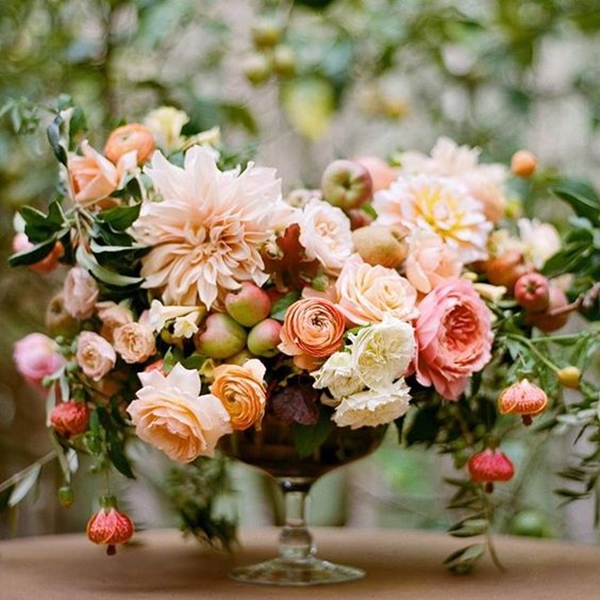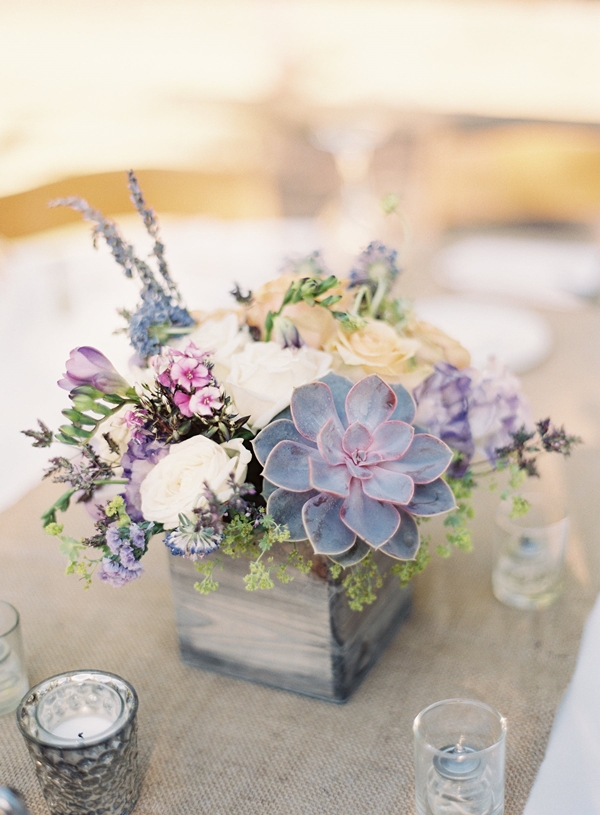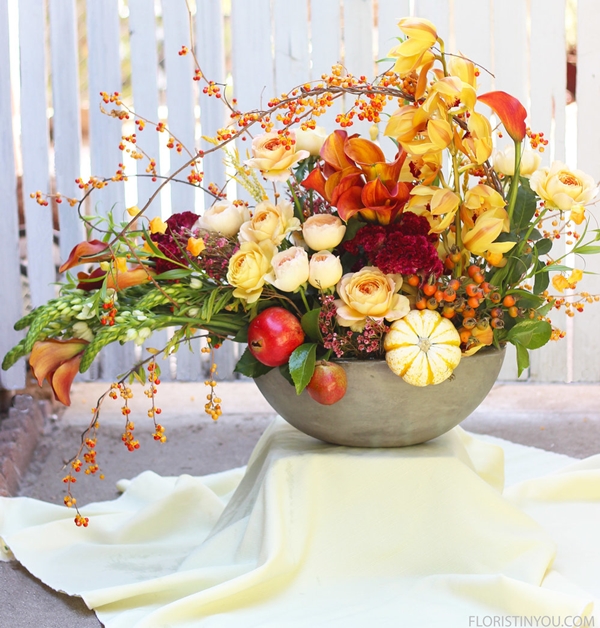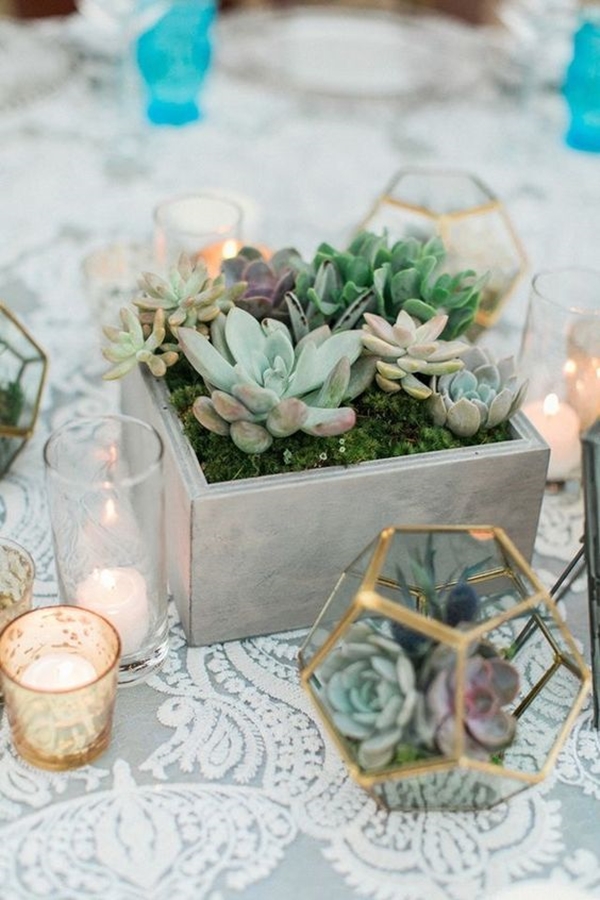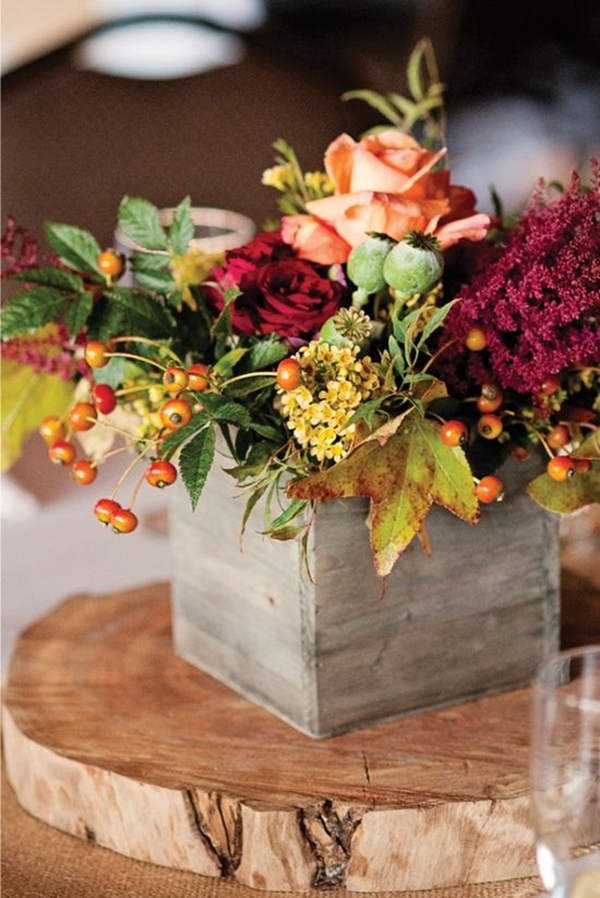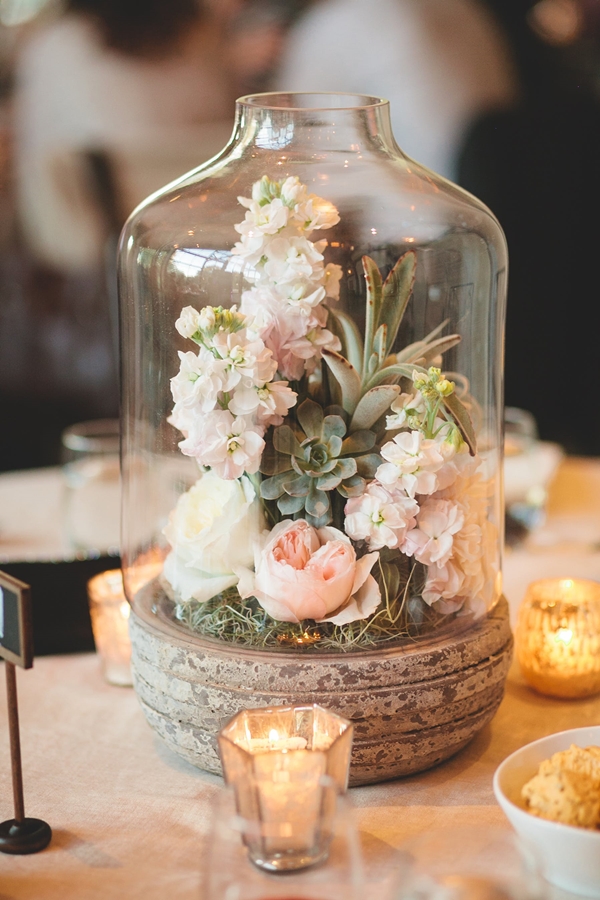 Flowers bring a smile to your face with just their elegant beauty and sweet smell. And we all know how lovely view they make. Keep them on the table in these amazing different ways and they will keep a cheerful aura around your home. Also, look here for more such beautiful table decoration ideas for different special occasions.