Love Native America? After working and reading so much about the Japanese artwork and illustrations, I could resist and learn more about the native American inspirations too! Hi-Fi buddy, as you and me fall in the same club. Native American folklore is fascinating. The colorful headgear, the war cries, and the bravery – it all adds up to a fascinating picture. Because of their very larger than life persona, they make wonderful subjects of paintings. Look at these Native American paintings and art illustrations. Start to practice with these simple step by step sketching techniques to be a pro.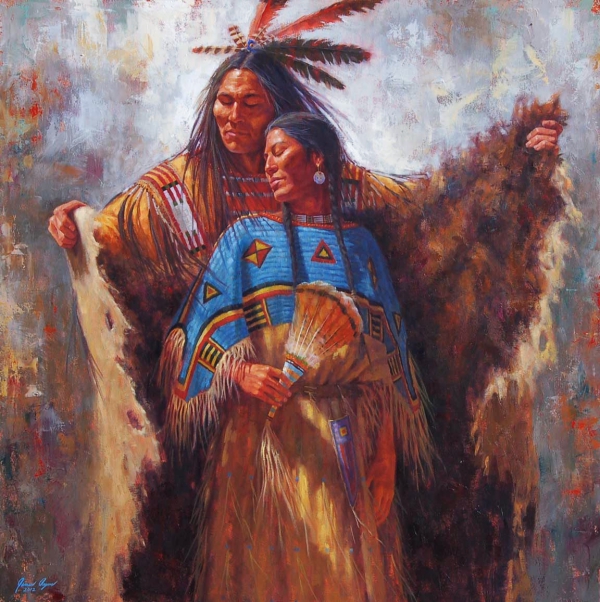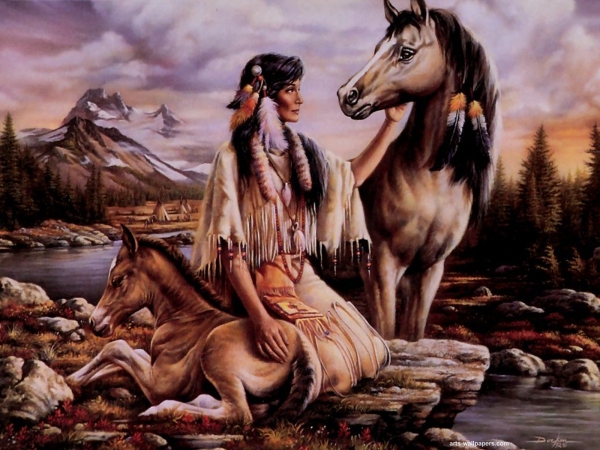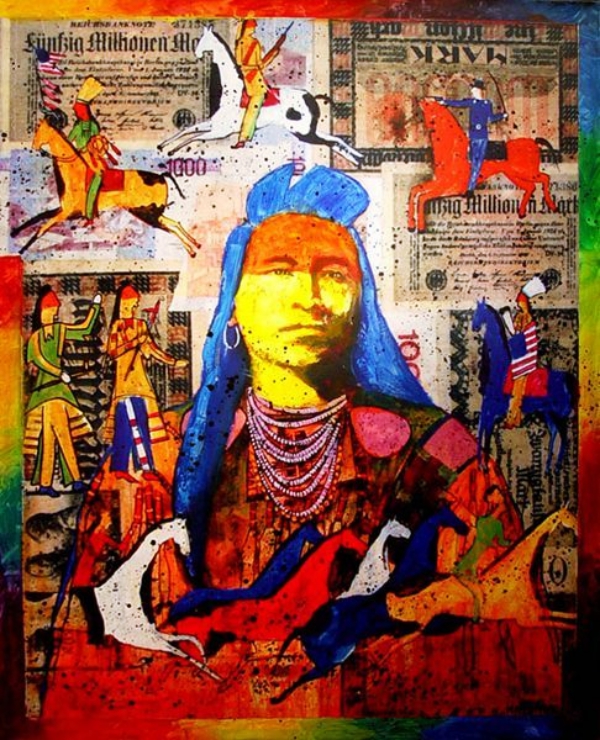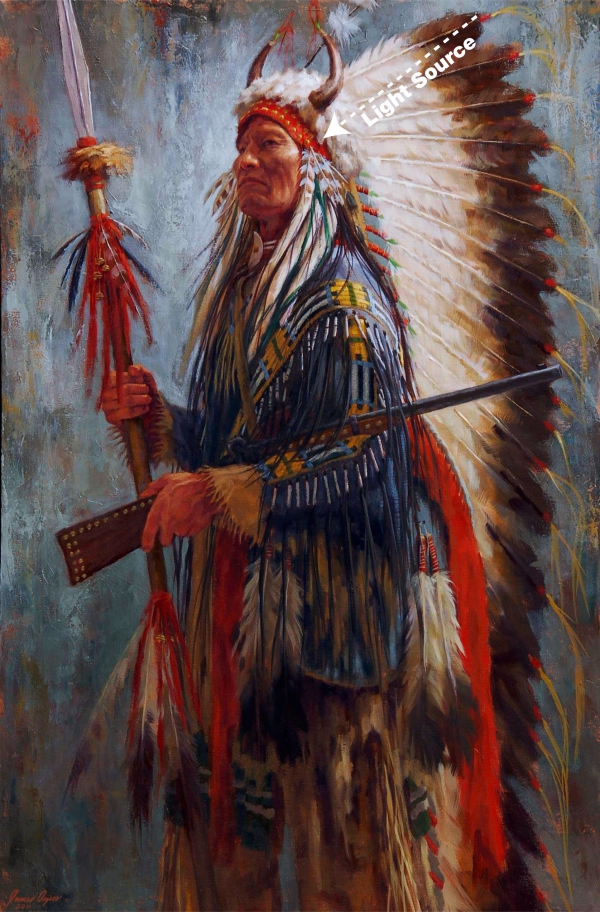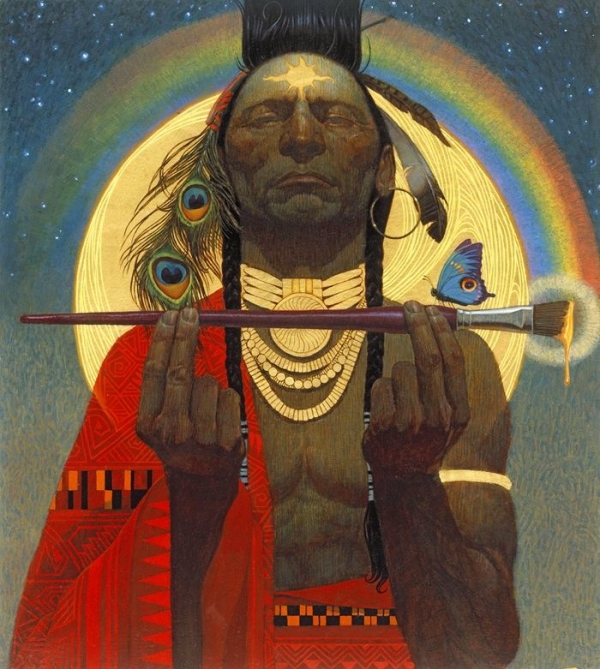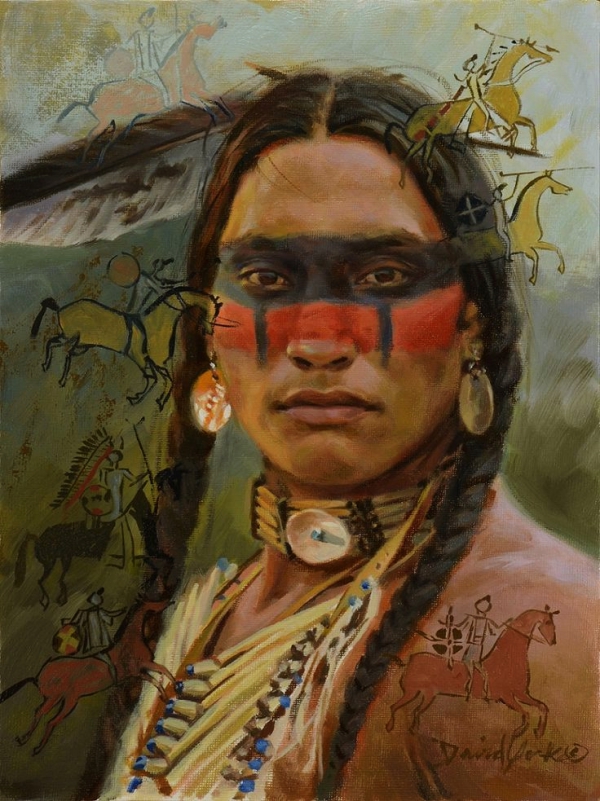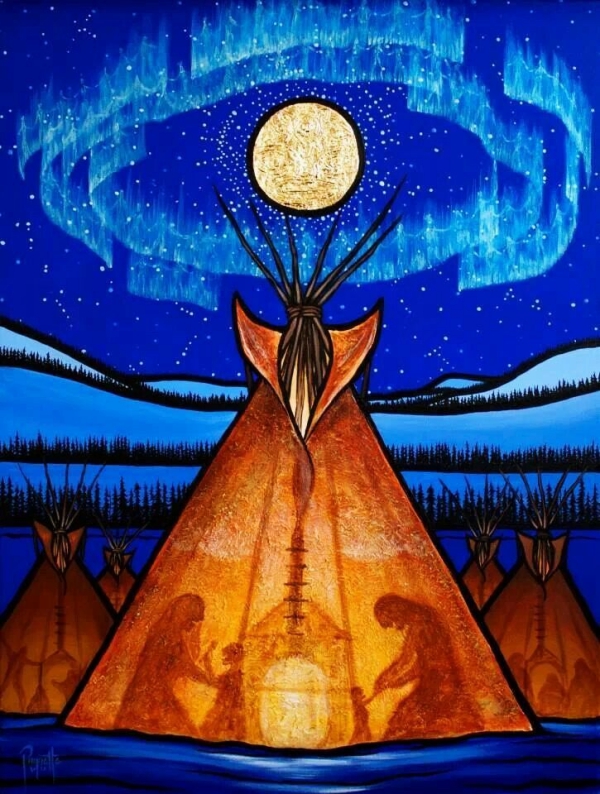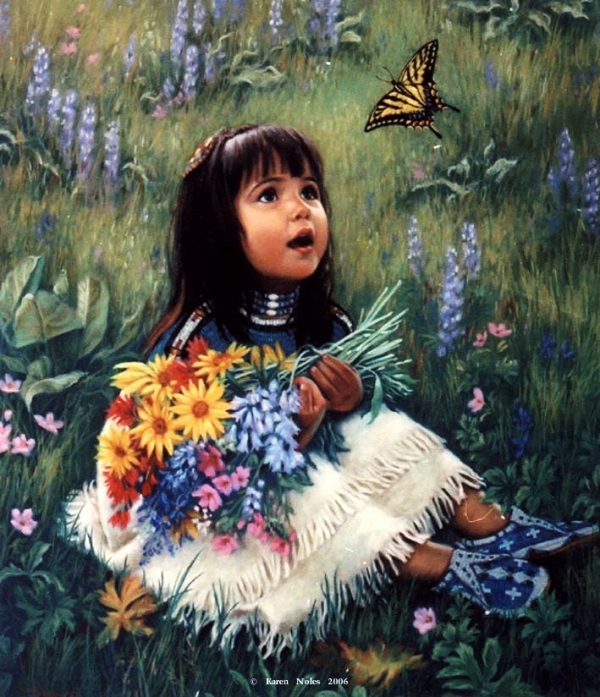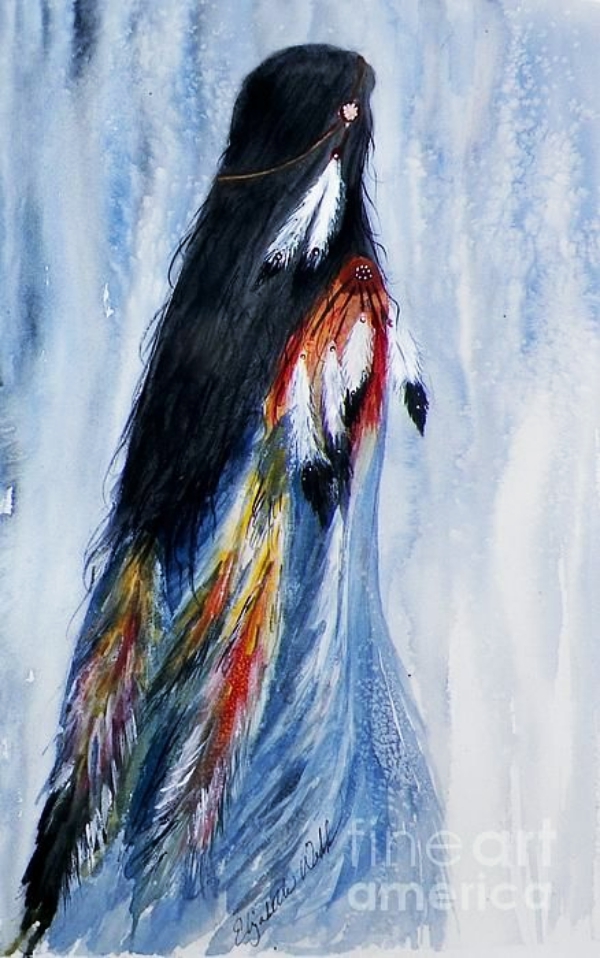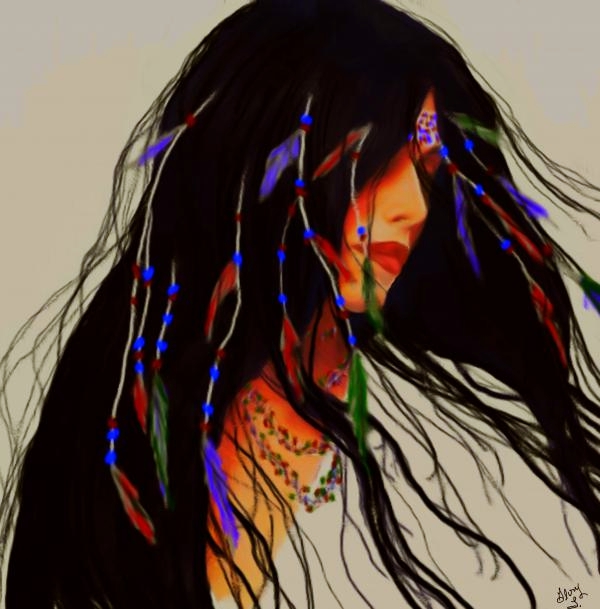 Native American Paintings and Art illustrations
Chippewa Woman and Infant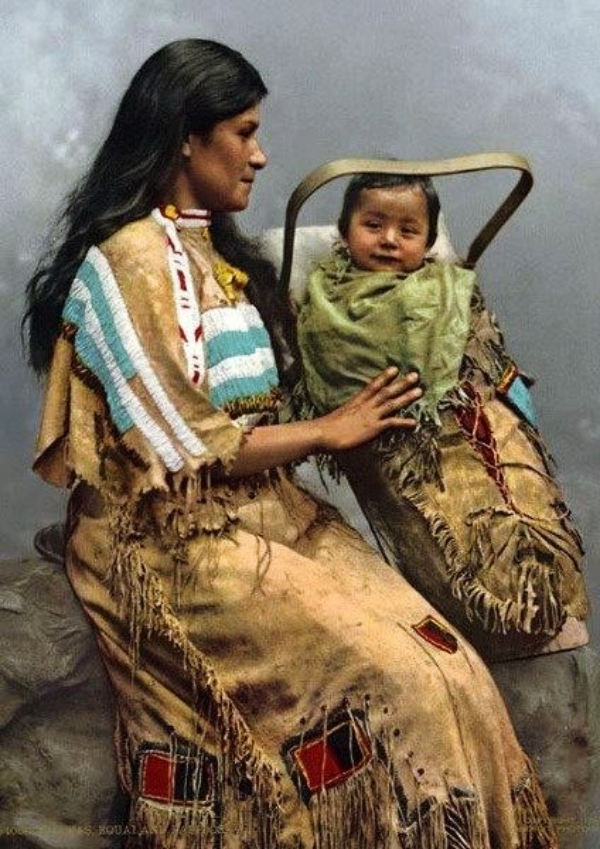 This painting of a Native American woman holding her child in a cradle is a wonderful example of maternal love depicted through art. The baby's cherubic face, the mother's concentration on her child all makes the painting come to life. The typical jet-black hair of the mother is a thing to behold. Acrylic Painting ideas is another inspiration to practice.
Arms Up in Supplication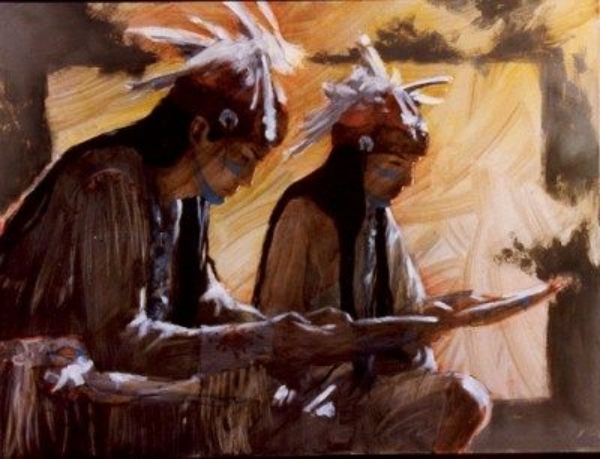 This painting of a Native American man in silhouette against the wide blue skies, holding his arms up in supplication is eye catching because of its simplicity. The lines are clean cut and you cannot see the features of the man, but you can make out the outline. The pose particularly is arresting – he could be praying to God, or drinking water. It is open to interpretation. This is definitely one of the best Native American painting and art illustrations you can find.
One with Nature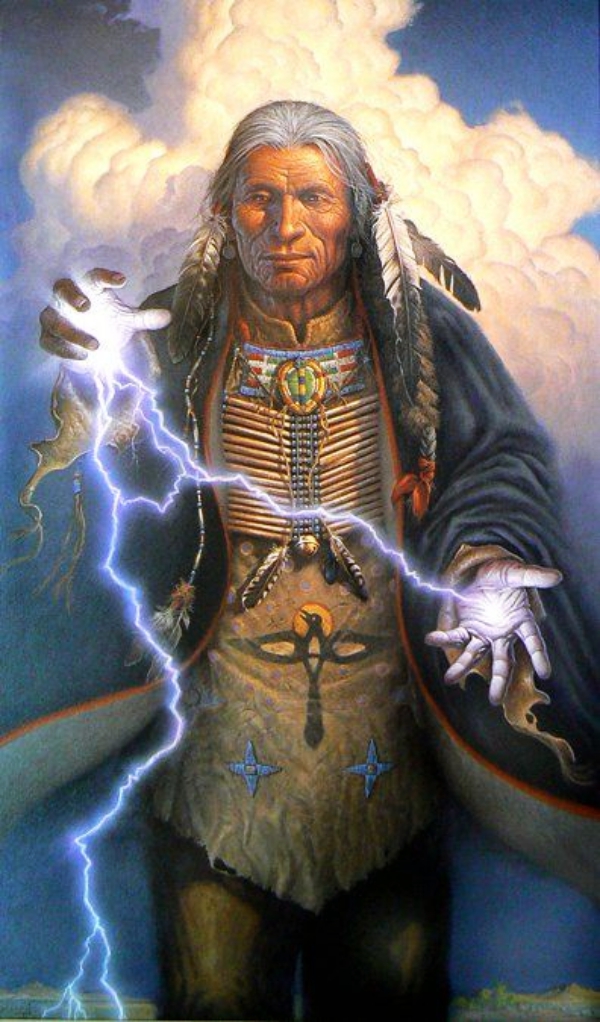 It is often believed that the ancient Native Americans could control the forces of nature. In this painting of a man standing with lightning flowing between his hands, that is exactly what he seems to be doing. The clouds behind him, the lightning in his hands – he seems to be the Master of Nature.
Ready for Battle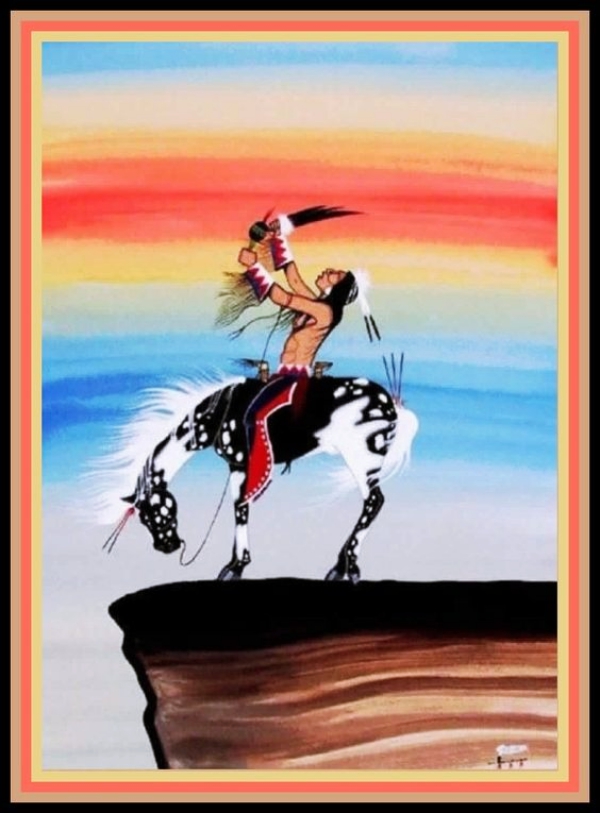 There are so many stories about the great battles of Native Americans and their bravery against the enemy. This painting of a Red Indian chief riding his horse and with weapons in both hands is a depiction of the battle ready clan. Of the best Native American paintings and illustrations, this is a typical one.
The Native Abode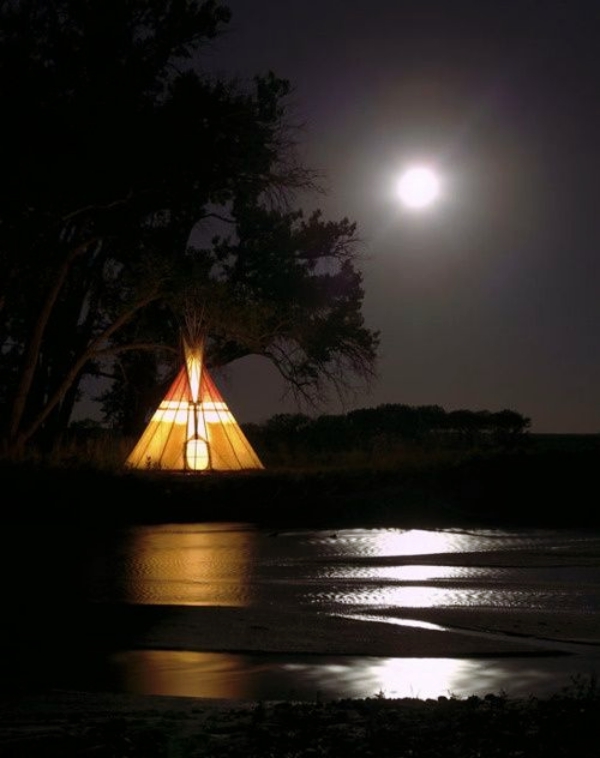 Native Americans live in wigwams. A wigwam is a conical shaped tent that holds all that they treasure. What is particularly eye catching about this painting is that only the wigwam is lit up by the moon in the sky. The rest of the night is dark.
Youth and Beauty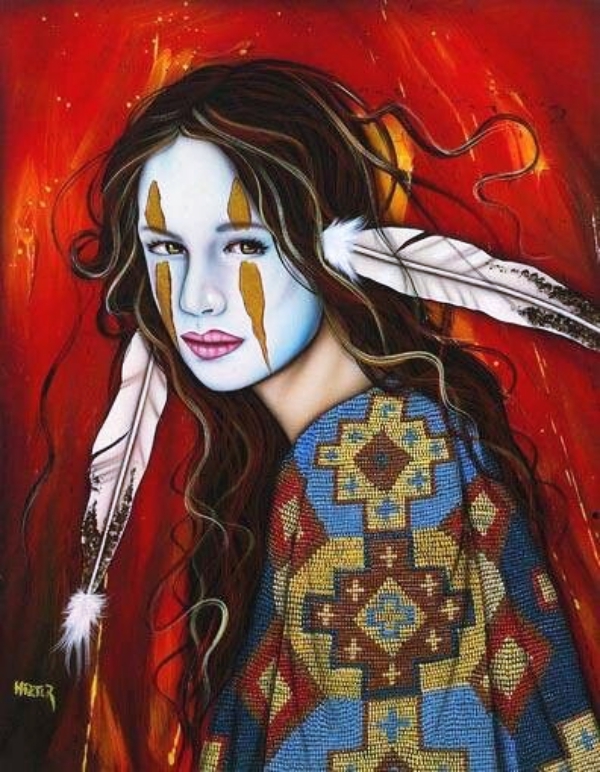 With feather in her hair and her face painted in the Native American way, this picture of a young girl wearing a traditional Native American outfit is truly beautiful. Her face is lovely to look at and her eyes seem to be saying much.
The Shape Shifter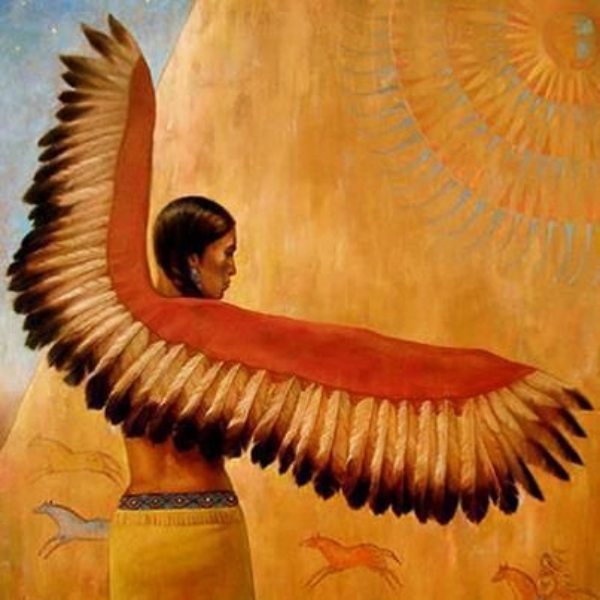 It was believed that the Native Americans of old could change their shape and turn into an animal. This painting depicts a woman, standing with her back to the viewer, and with wings as her arms. It is as if she is ready to turn into a huge bird and take flight. One of the best Native American paintings and illustrations out there!
The Paternal One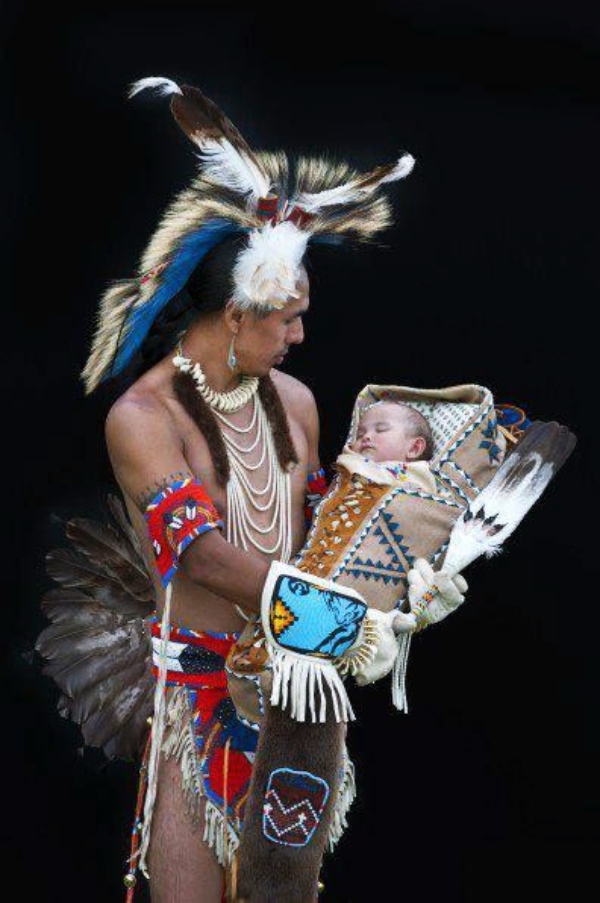 It is not just women who are maternal. Men can be too – no matter how great a chief they may be. This incongruous depiction of a man in full Native American garb with an innocent child seems to highlight the contrast between family life and war.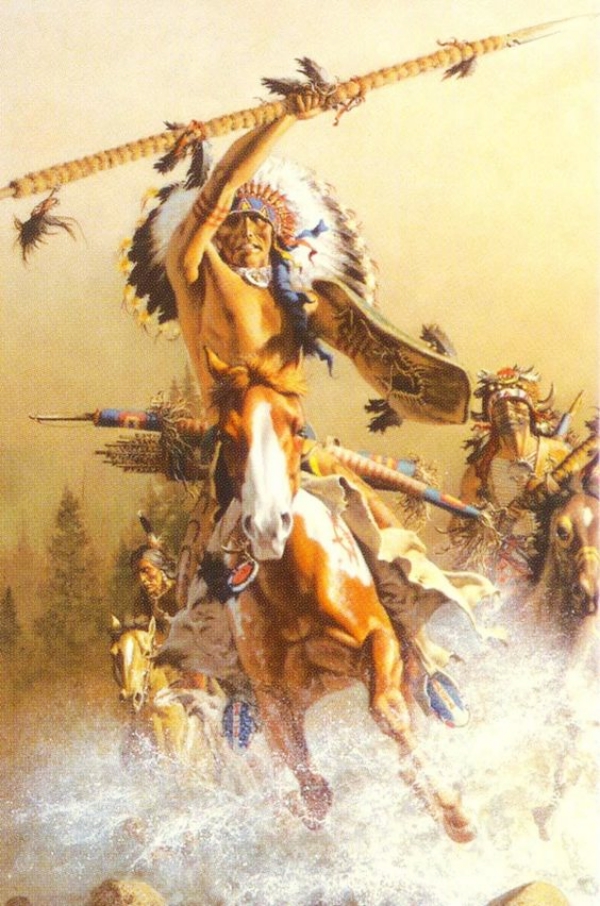 Battle pictures have certain grandeur to them. This painting of a brave chief holding a spear in the midst of a fierce battle is breathtaking. This is one for the living room wall.
Kindred Spirits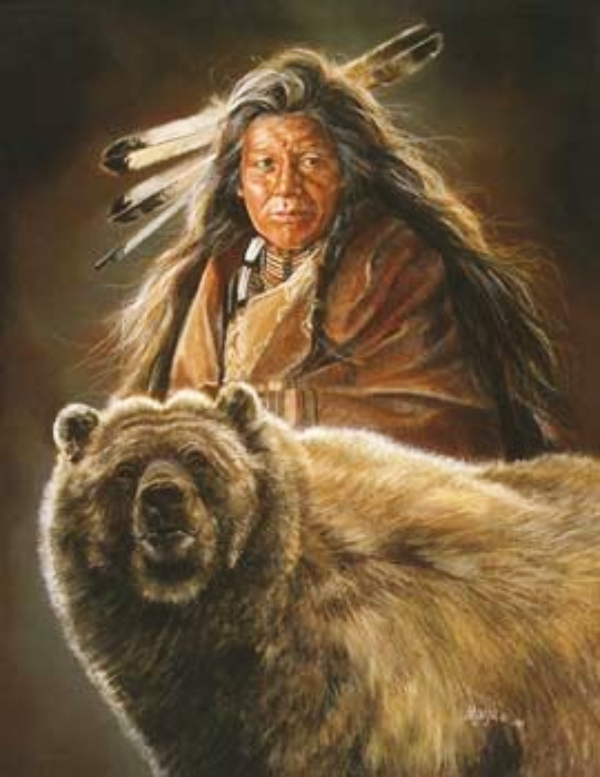 A fierce bear and an equally fierce chief can be friends and be of one mind. That is what this picture seems to say. We are not two but one. The chief is old and wise and his spirit seems to flow through the bear.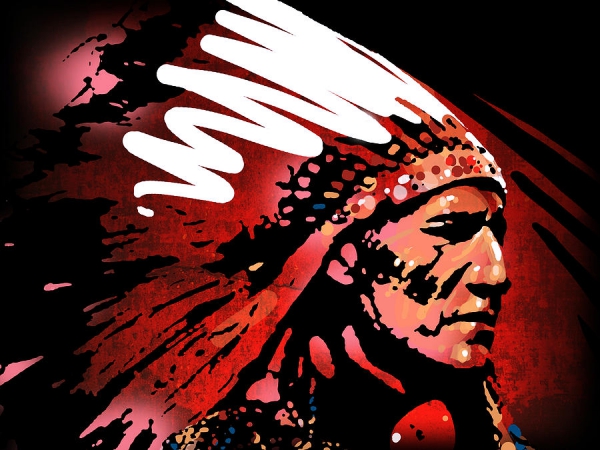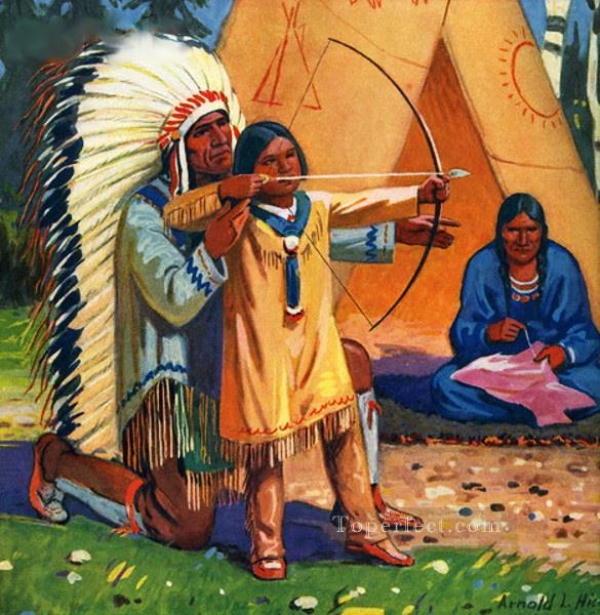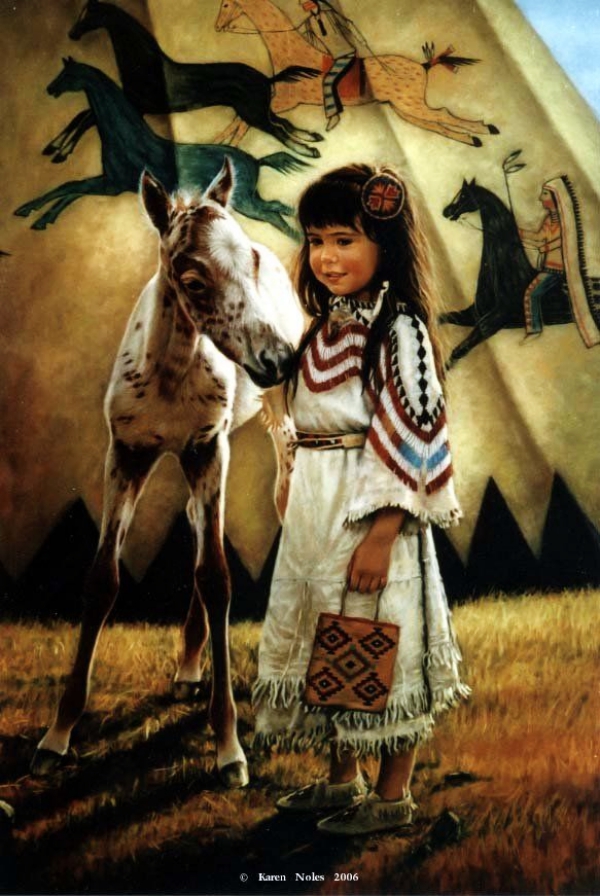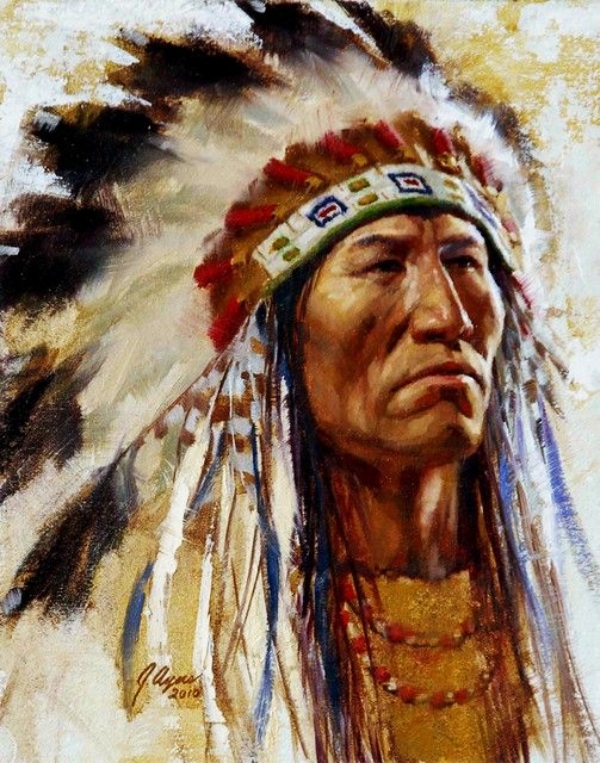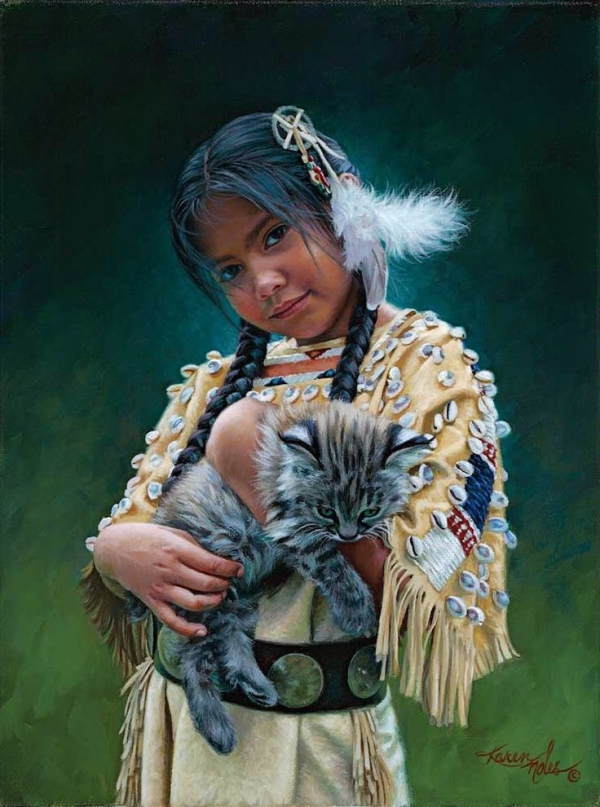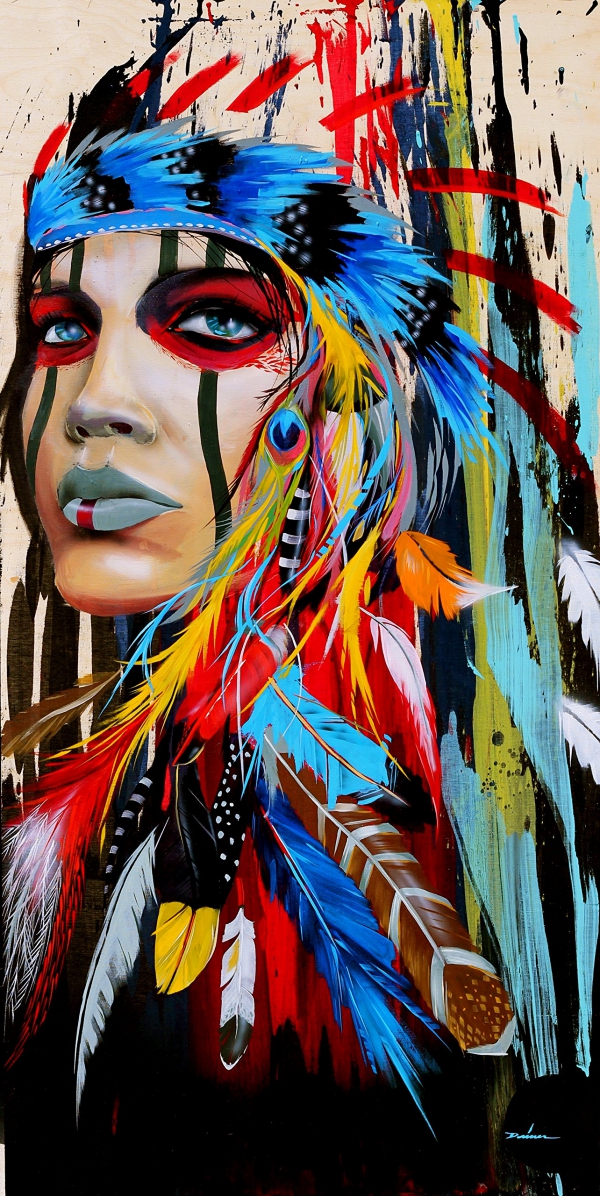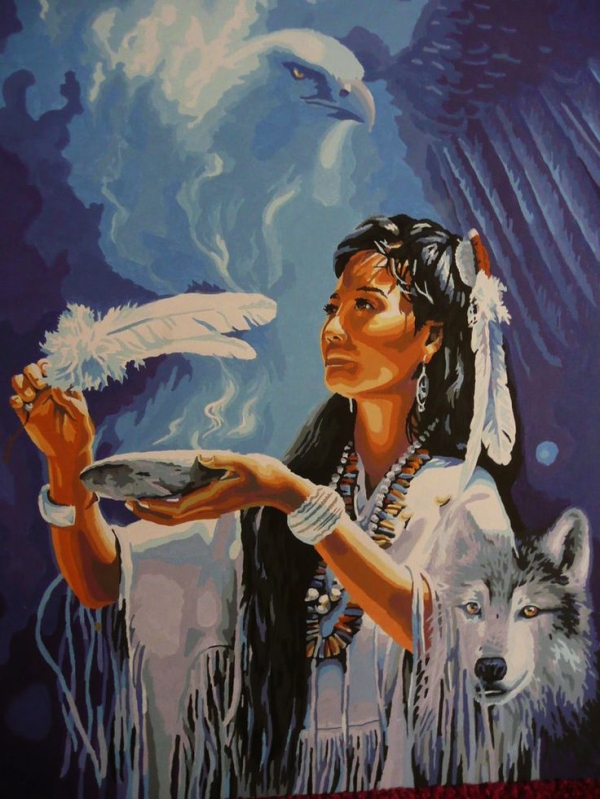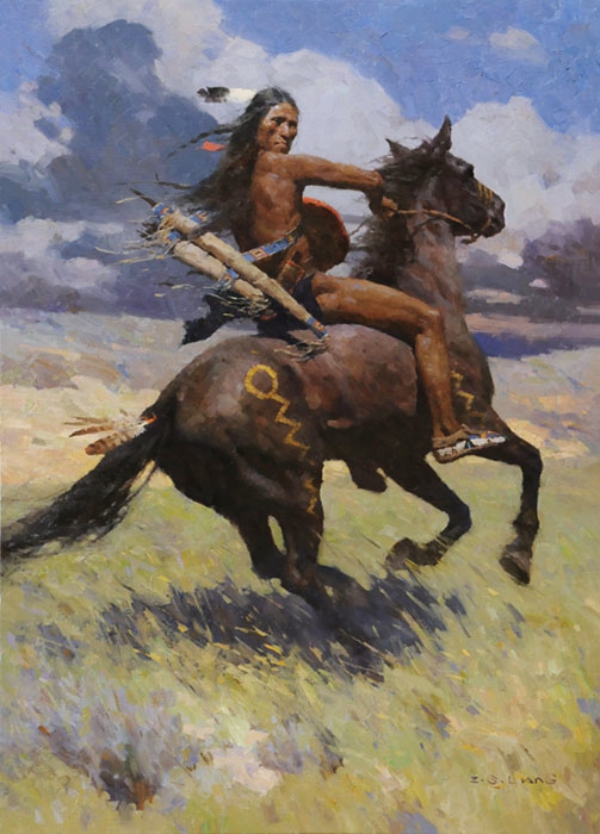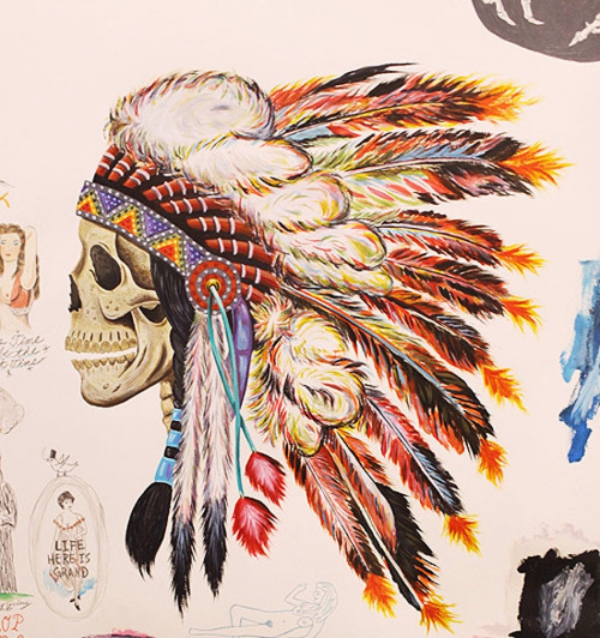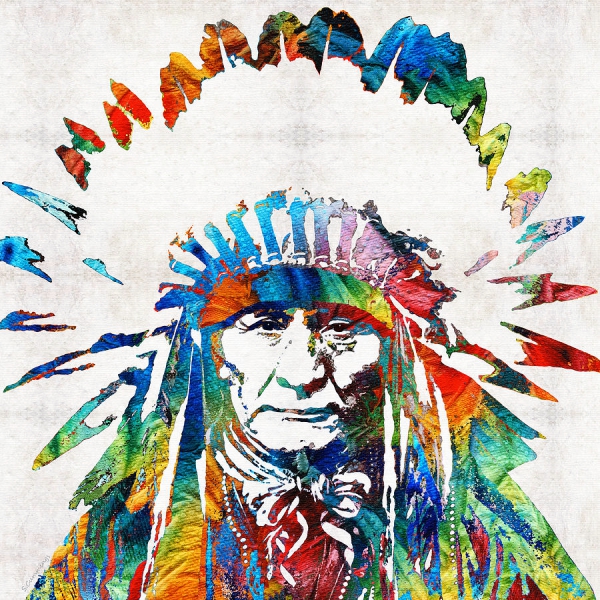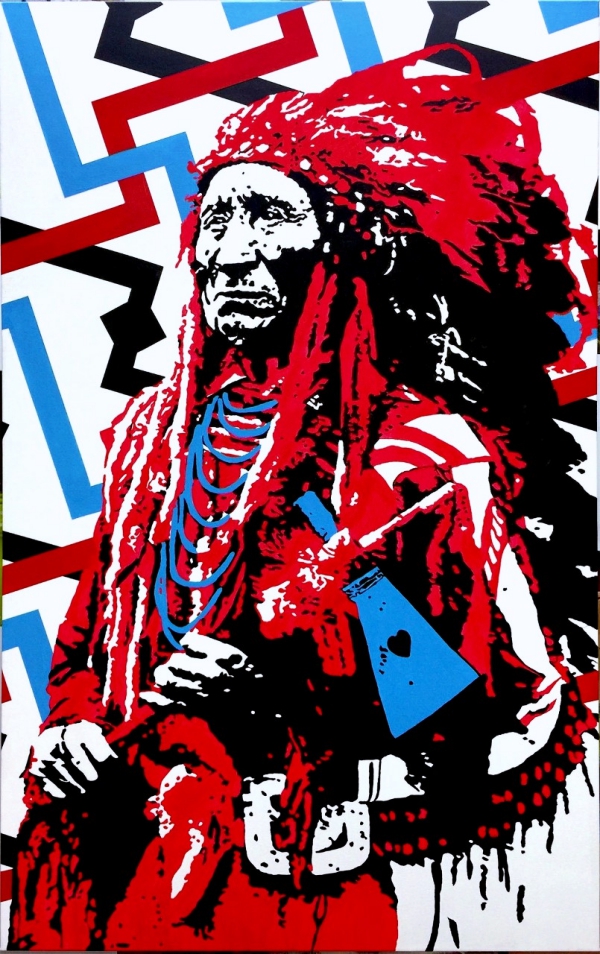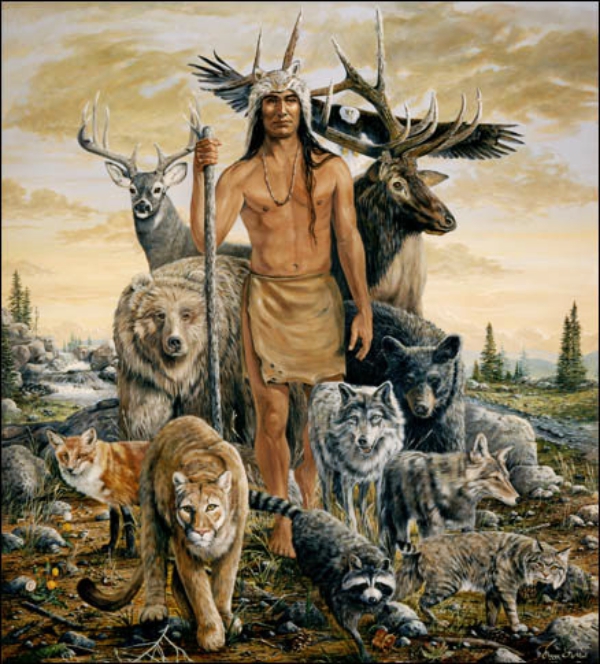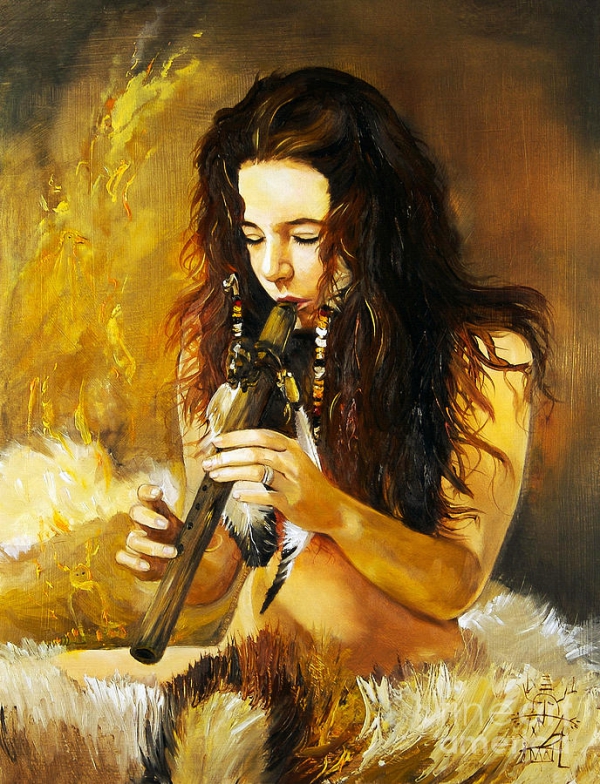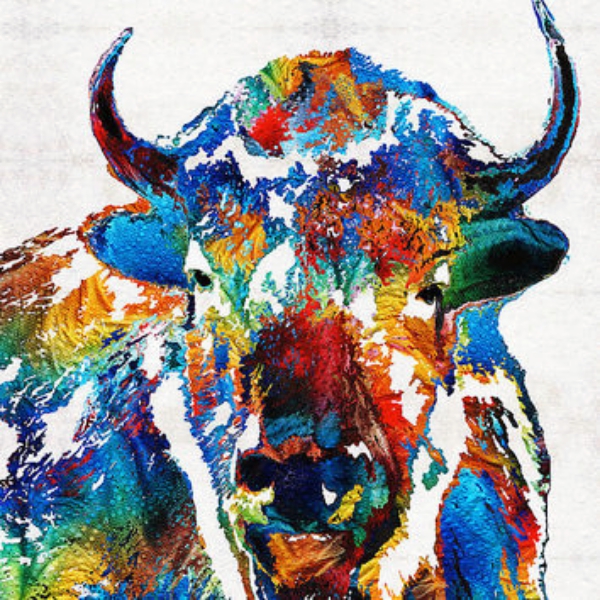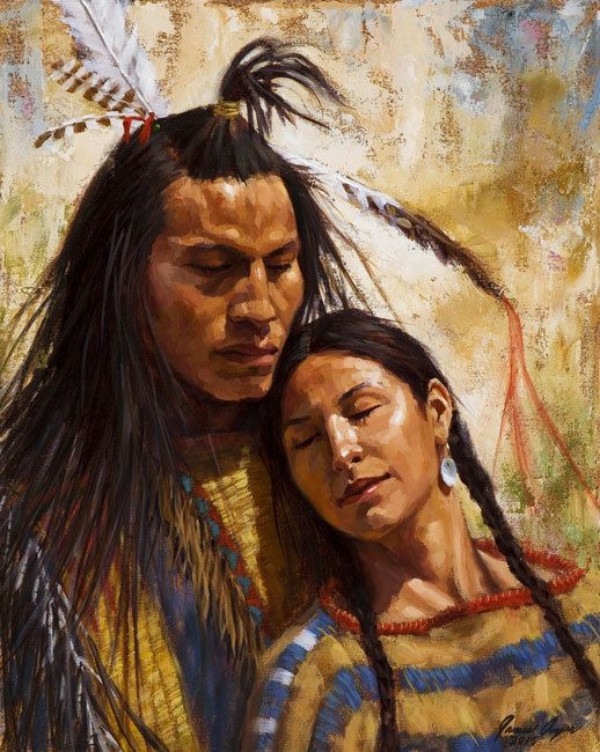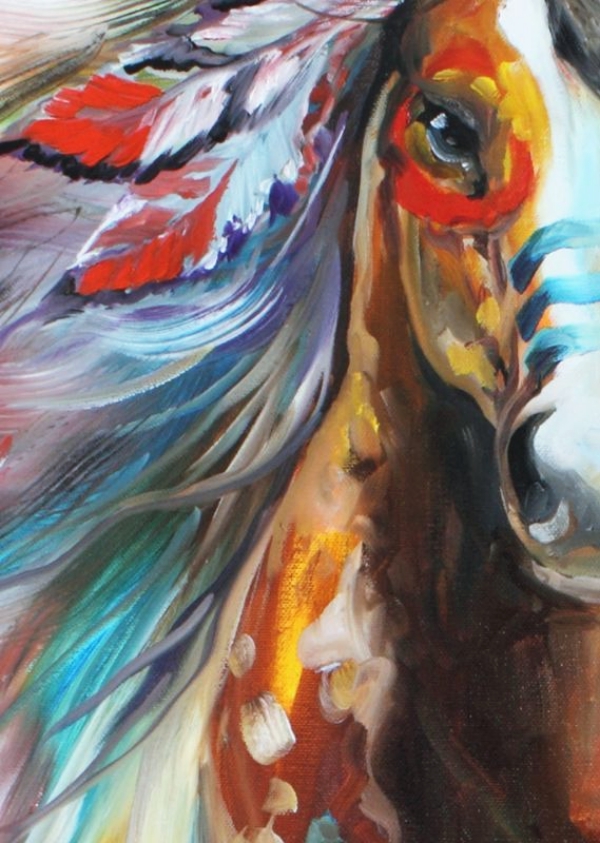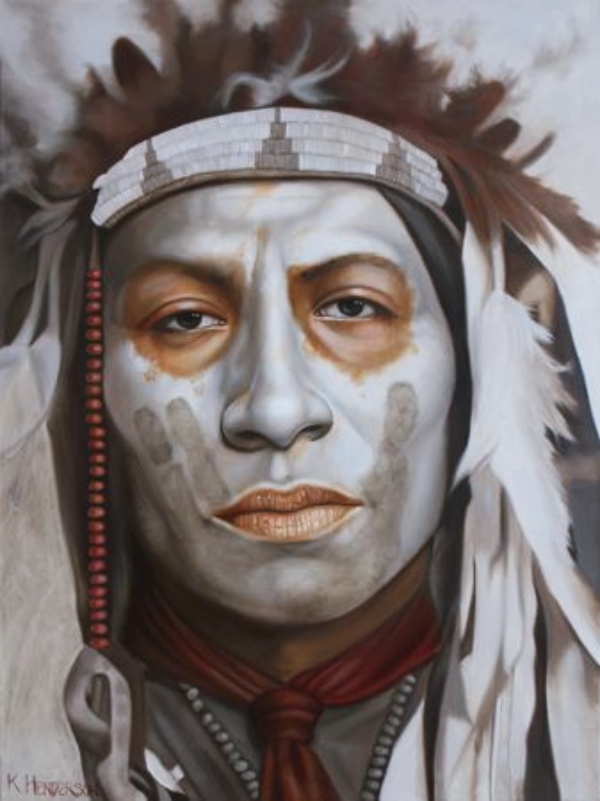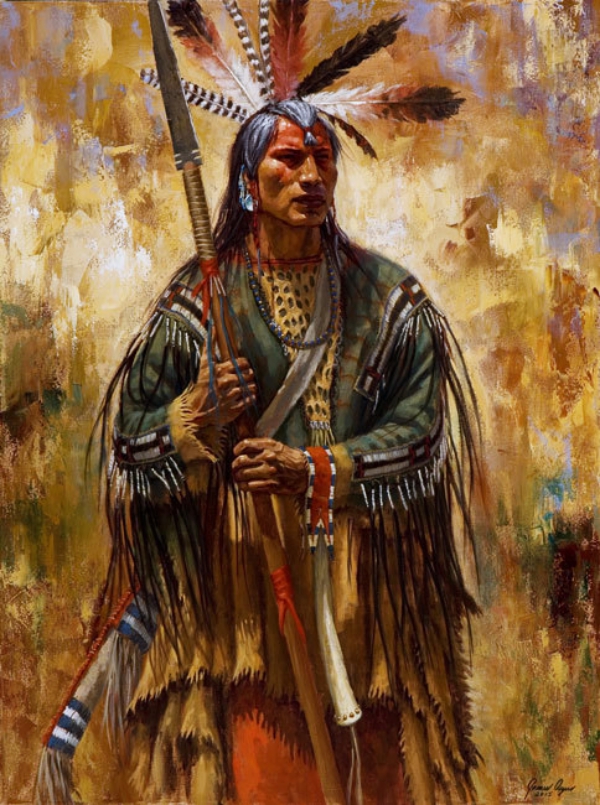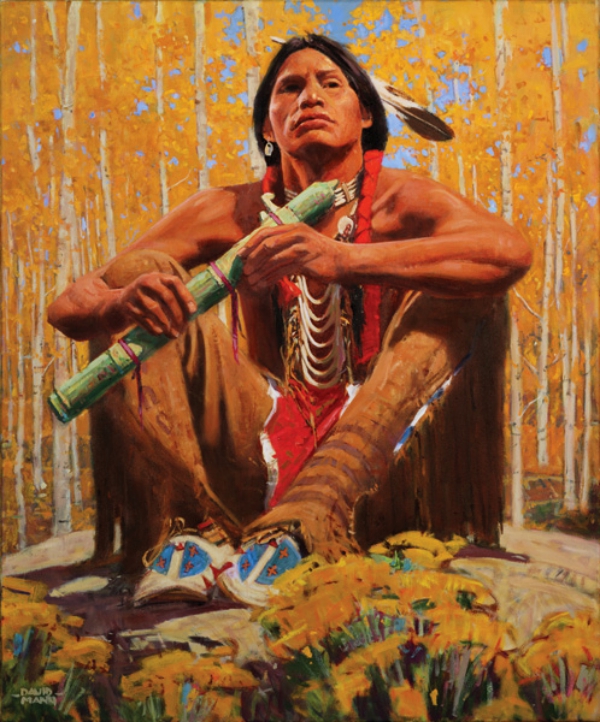 Save
Save