Other than diamonds, if there's something that could make women happy is a closet full of sexy stylish footwear. After all, she has to walk pretending at least three men are following her! Trust me; magnetic temptation for high heels and high ankle booties and ballerinas and feathery boots and caged wedges and what not; it's never-ending. Saving yourself from "oh my god, I have nothing to wear" situation; here we are with these stupendous Must Have Footwear for a Year Lookbook. One solstice is over and the other has arrived hammering you mind to remember the restocking of new fashion footwear to stun the complete year. Scroll through and find your type of shoes!
Must Have Footwear for a Year Lookbook
Classy Pumps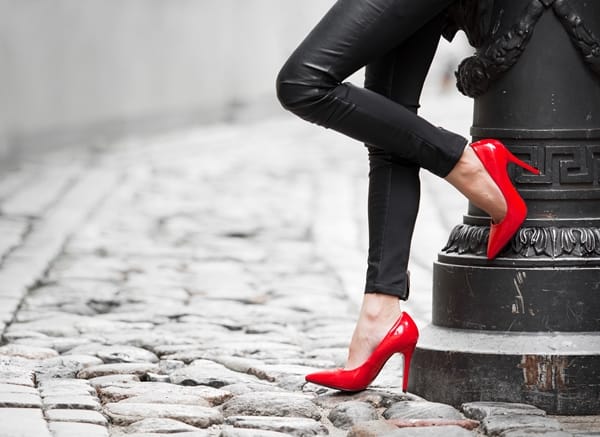 What you may wear with classy pumps is just a question to ask? You must ask; what not on earth could look glamorous when paired up with classy pumps! Wear faux leather jacket in winters or a simple tee with legging in summer and trust me these classy pumps will make you look hotter. The specialty of turning any street and casual outfit into a voguish one merely depends on you and classy pumps will always be a correct choice for that matter.
High Ankle Booties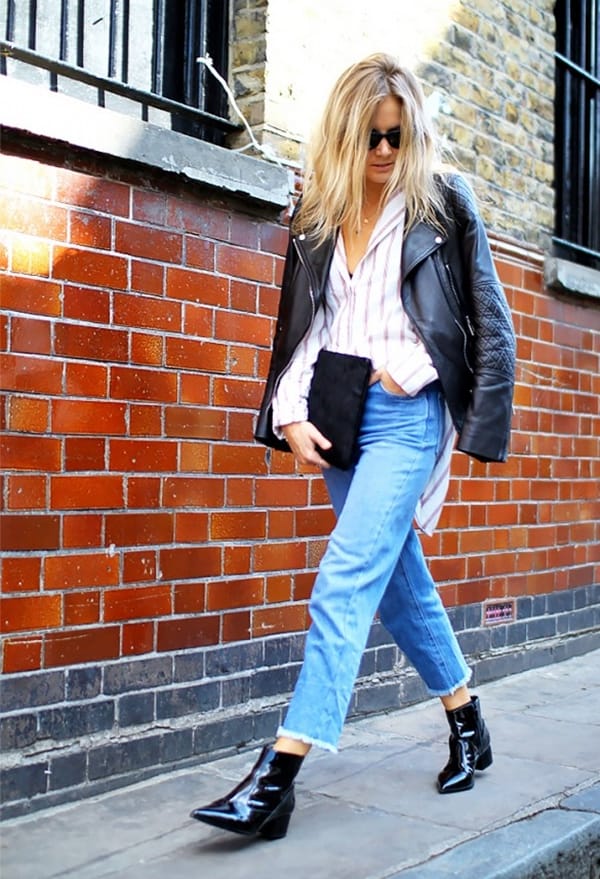 Wanna fetch up the eyeballs straight to your legs then wear high ankle booties with skinny denim. Just a moment with these high ankle boots and you will look a perfect professional with casual style. Tuck hair into a pony along with culottes and plaid shirt getting on with these high ankle booties and VOILA!
Ballet Flats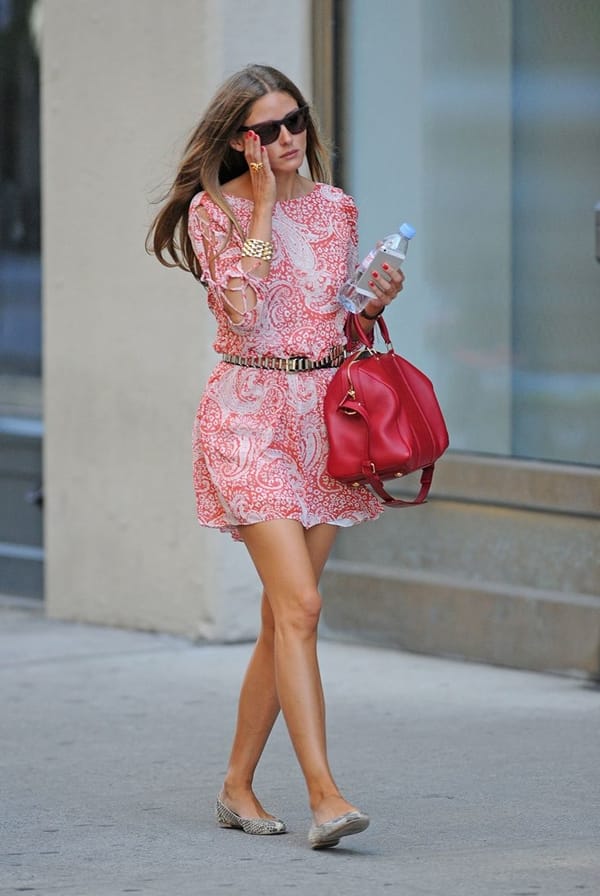 Thinking of a trick to add an edge to your appearance and walk confidently on the streets of Paris? Yeah then you surely need to have these flat ballerinas. Flat ballets are basically a cool combo of ballerina and preppy thereby flavoring your look with hotness and ultimate street style in chorus. And the comfort that these causal pair of footwear makes you feel is just incredible.
Glory of Metallica
Yes, metallic heels! Who says they work for the parties only? It does a great job when paired up with any outfit even during the day. And the nights will just be glorious when you wear a stylish pair of metallic heels that will compliment your every outfit. Wear jumpsuit and try this metal heels; wear boyfriend jeans and try out metallic sneakers! Wear anything and pair with metallic footwear to look stunning.
Platform Wedges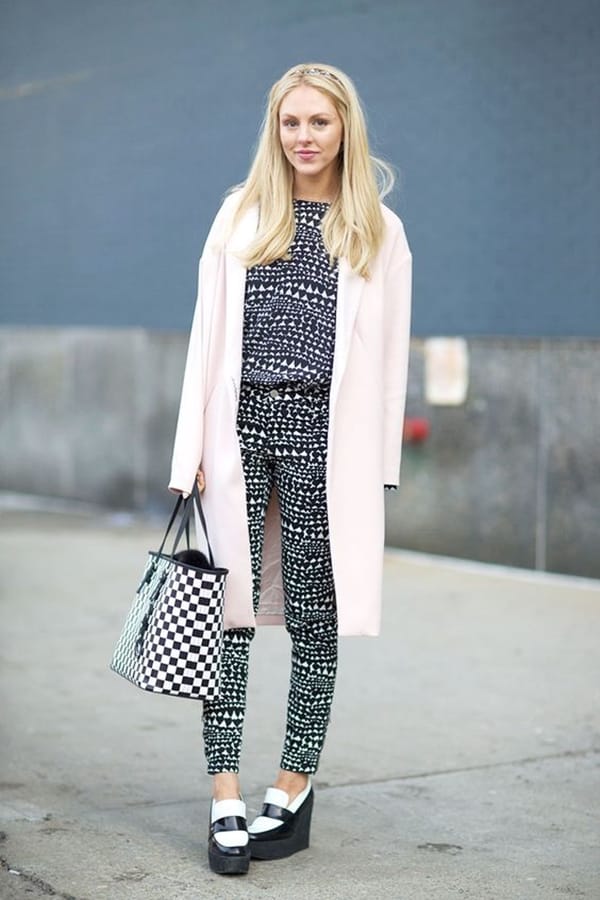 Cherishing a heightened style is perfectly possible when you wear classy pair of platform wedges. Wear jumpsuit along with this pair of wedges. And choosing the strappy ones is yet another Must Have Footwear for a Year Lookbook. Wear a school girl headband to match that jumpsuit outfit and you will look just as Shea Marie.
Comfy Sneakers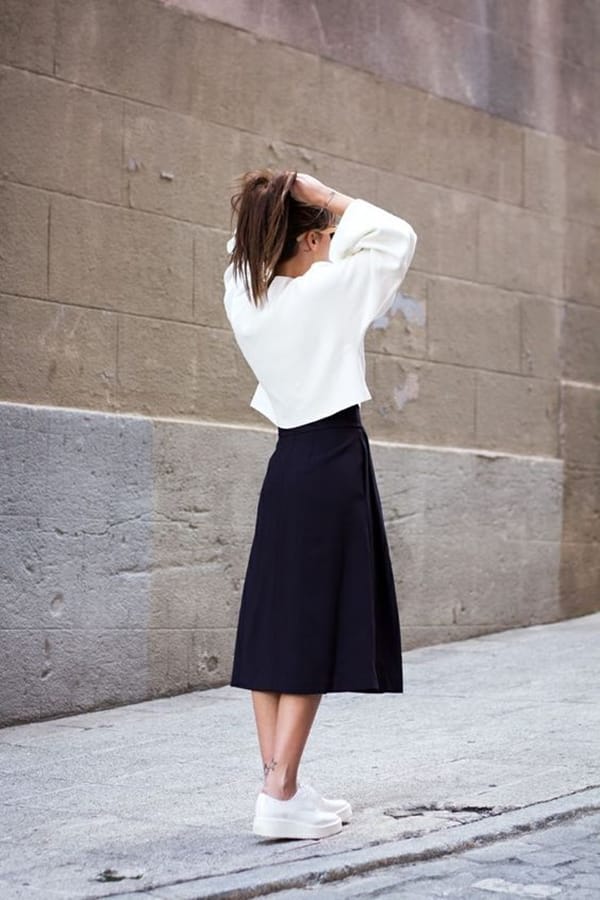 Weekend is the time to spend with family and friends doing some adventure and reliving the aura of nature and here is where you need the comfy sneakers. Trust me; they are just way too sporty and could make you day with its super-comfortable appearance. Wear that loose baggy tee with skinny denim and pair it up with sneakers to look stupendous.
Caged Stun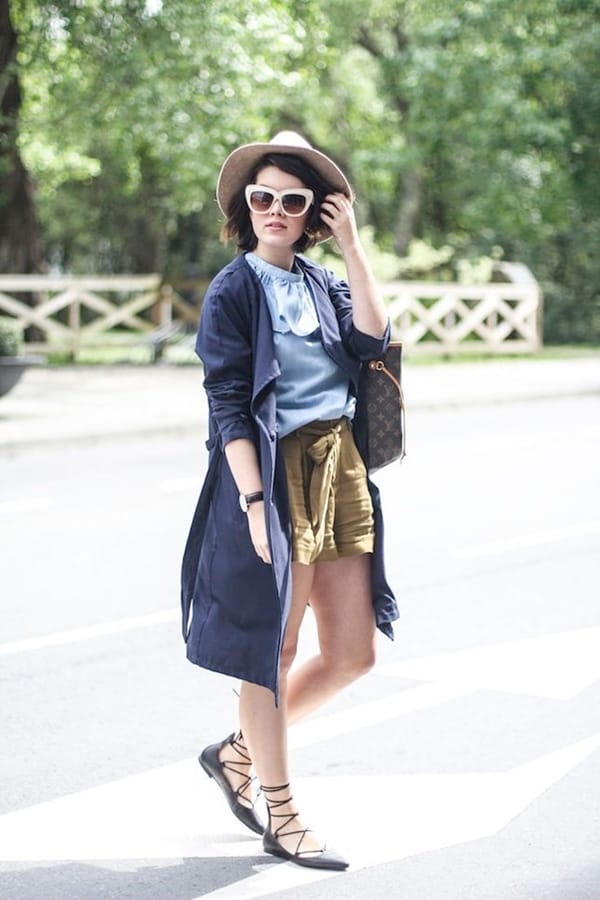 Wearing it casually with anything you wish to is a great thing to try this summer. Why not try maxi skirt with off shoulder crop inspiring the look with this caged footwear. Whether in heels or in flats; both look stunning and is Must Have Footwear for a Year Lookbook.
Be the Cowgirl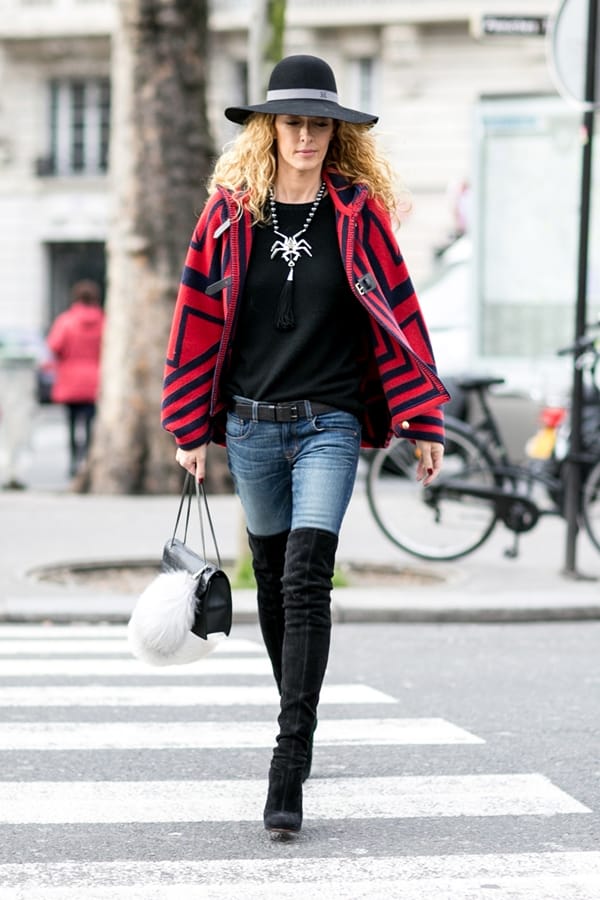 Complete leather attire with a simple shirt and a jacket over it looks glamorous when paired up with a leather skinny. How about pairing this stupendous outfit with sexy cowgirl booties? Two glamorous things will give you oh-so-beautiful attire to be added in your lookbook. Say yes to this unique equestrian glam that keeps your fashion heightened.
Street Loafers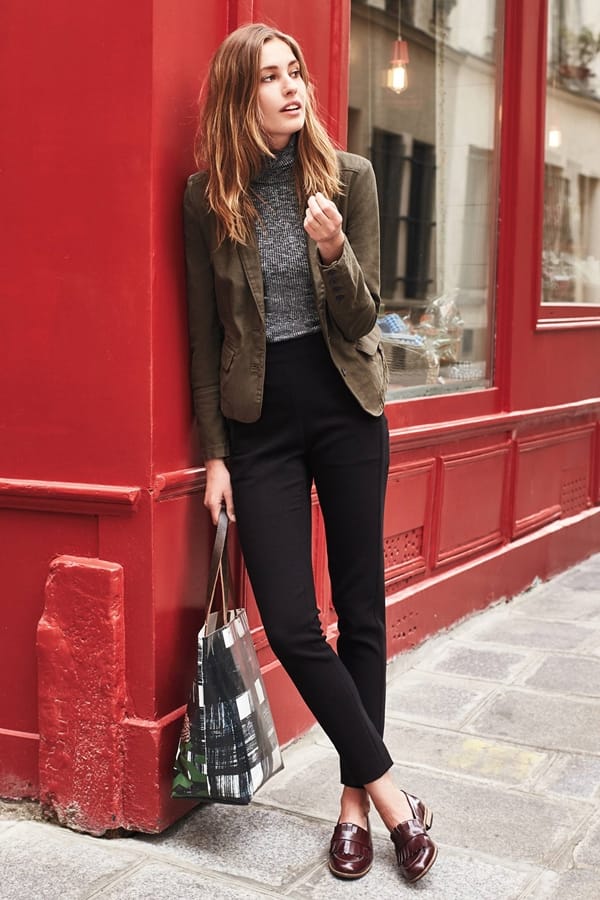 Anybody here who knows what makes loafers so special especially for teens? Indeed, it is it's virtue that could make ay stunning outfit look perfect for street styling and casual look. Being a Must Have Footwear for a Year Lookbook makes this footwear an incredible one for teenagers. You may wear a simple button up skirt to pair it up chic crop top along with a round-edged hat!
Lace-ups!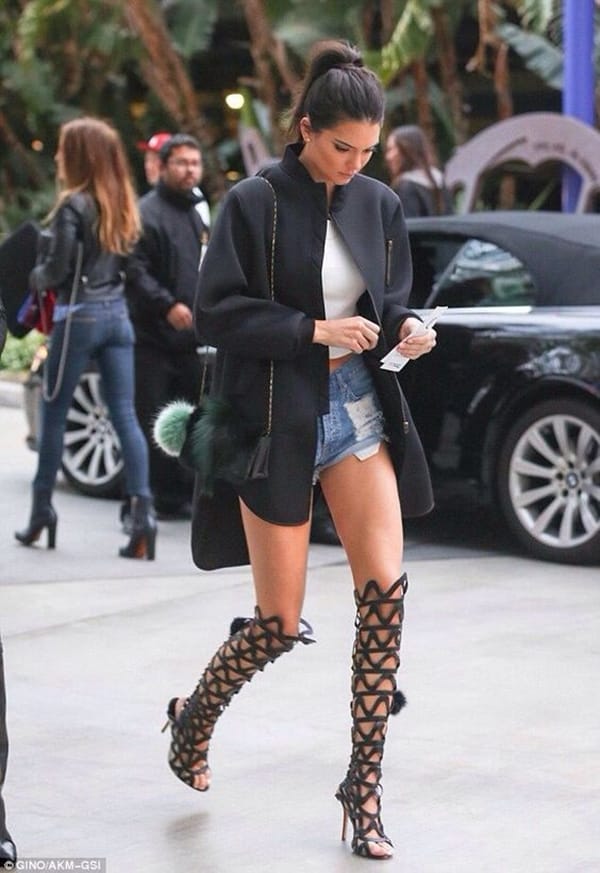 And now something to make you look uniquely scintillating! Wearing hot pants would not feel weird when you pair it with knee-high laced up footwear. Trust me; this footwear is capable of making any of your outfit seductive since it flaunts flashes of skin. Wearing it with high low skirt also looks incredible though!
Suede Boots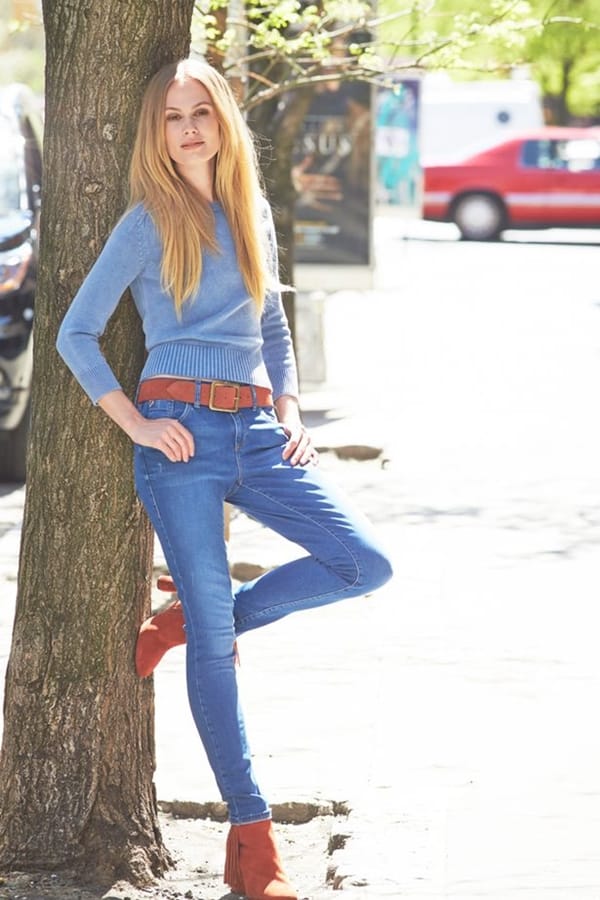 Leg-baring outfits are fun wearing with suede boots with ankle length inspo. And just like the above footwear this one is also the kind of footwear that could make your day by making you look just fabulous. Especially, when your look doesn't depend on what hairstyle you do or even the kind of makeup you flaunt.
Preppy Footwear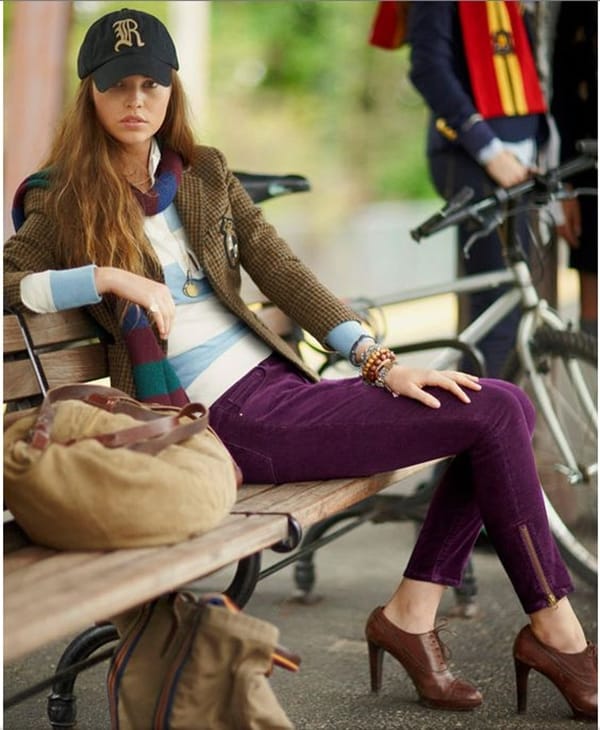 The question of how to dress vintage styled instantly is answered by stylish preppy boots. Wear trouser cuffing the ankles up to make this attire look casual. And what you discover is that the outfit doesn't feel like casual one since it has become vintage cause of stylish preppy boots. Who doesn't know how much teenagers from Paris demand to stun themselves with this forever new chic?
Reloading your closet with all new footwear could make even the oldest of your outfit seem newer. And so you need these Must Have Footwear for a Year Lookbook that will make you fall in love with your closet having stylish dresses and stunnning boots to pair with it.