Summers are approaching soon and it's now perfect time to say good bye to our winter clothes and to all those heavy jackets and sweaters. Now time has come to loosen up with some cool and unique styles. Put your sun glasses and give way to some trendy and funky street fashion styles and outfits.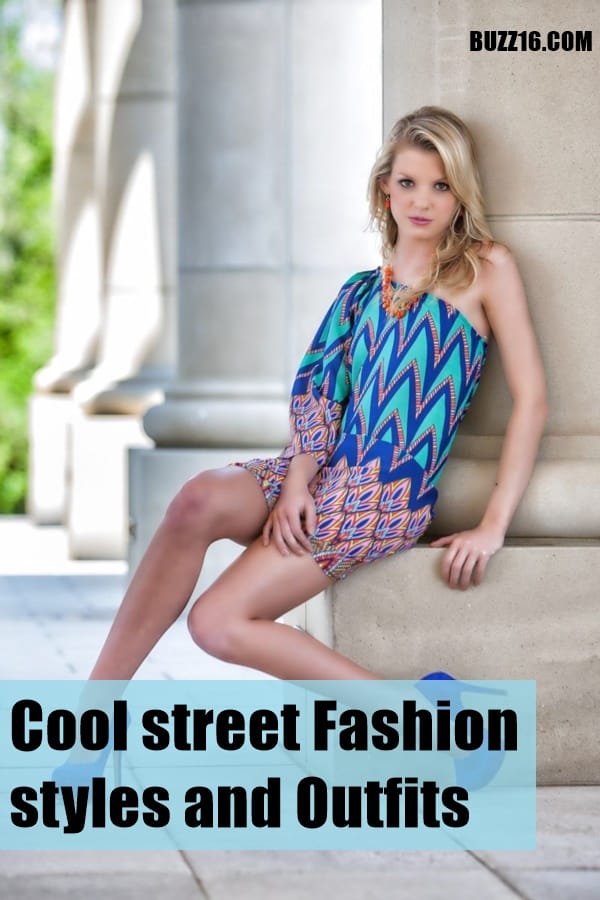 Every year in fashion industry, thousand of models try cool street fashion styles and outfits while doing ramp walk. All you need is to be comfortable and cool with your fashion. Put your street fashion outfits this summer. After all these are best summer cool outfits to make you trendier and flaunt everybody who so ever is around you. Cool street outfits convey an unsaid message about your cool and calm nature towards life. These convey that stay calm how hard the situation is. You need not to bother about everything as you cannot control everyone around you. Be yourself and live your life.
Get  fashion addicted, try more looks, be the Icon.Get yourself dressed also in stylish winter outfits.Here are some ideas for winter outfits.
Cool street Fashion styles and Outfits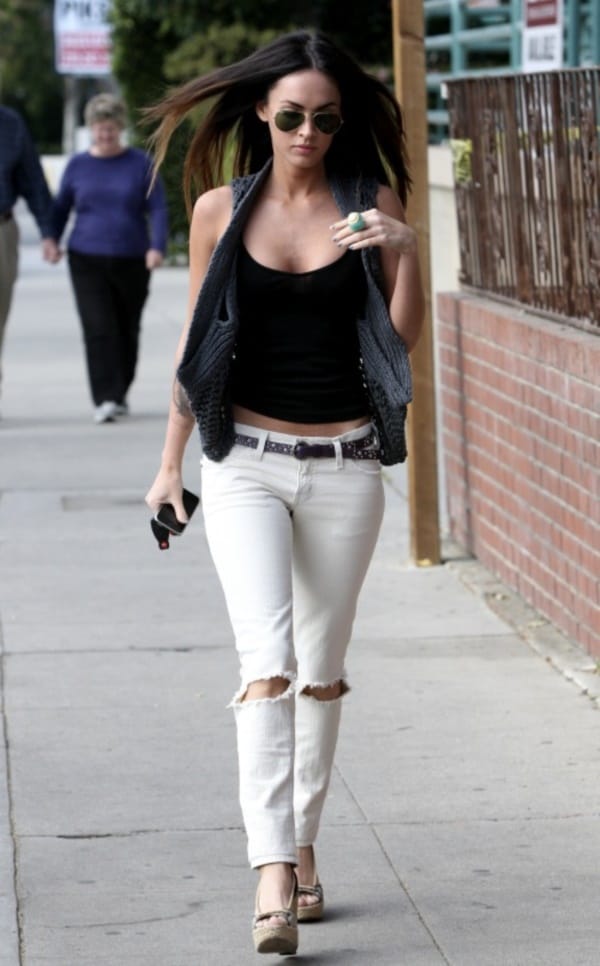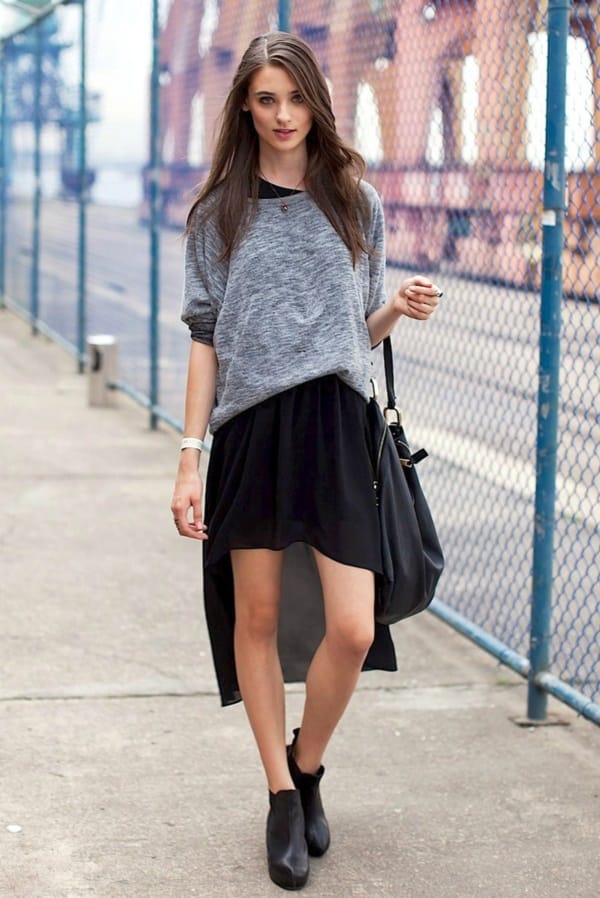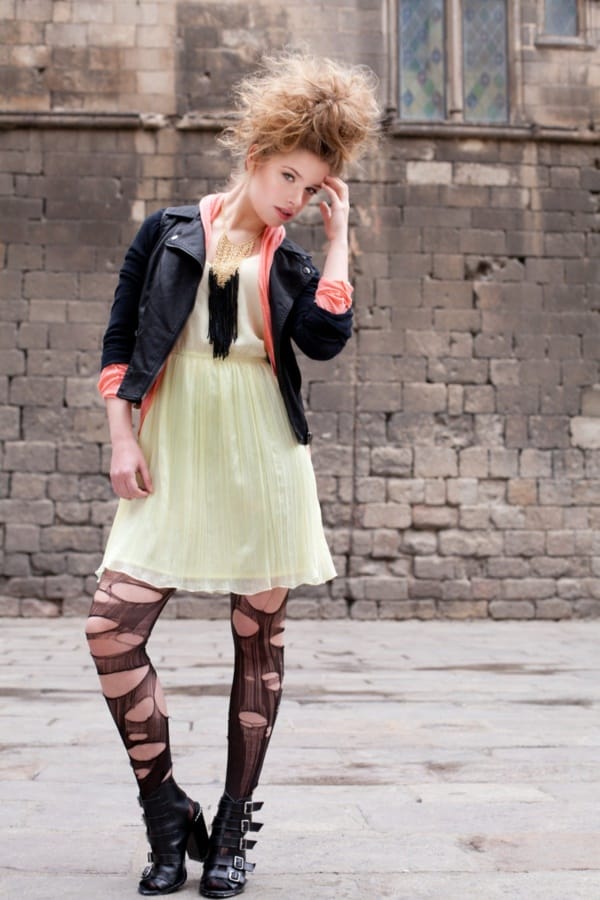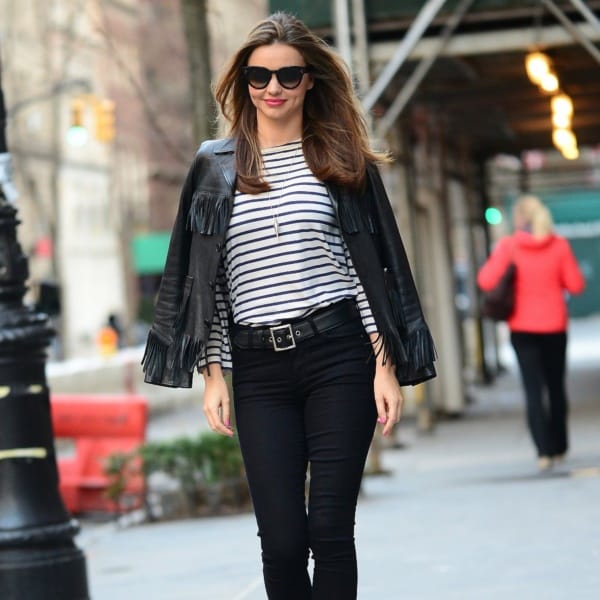 When it comes to pick the correct cool outfit to wear here the situation gets tricky. Which colour or which trend will look good on you. These types of many questions start revolving in your mind. You don't need to bother. Here are some of the best ideas for cool street fashion styles and outfits. Among these you may pick the best which you love to wear. These are mentioned under as such:
Short skirt, Black Jacket street style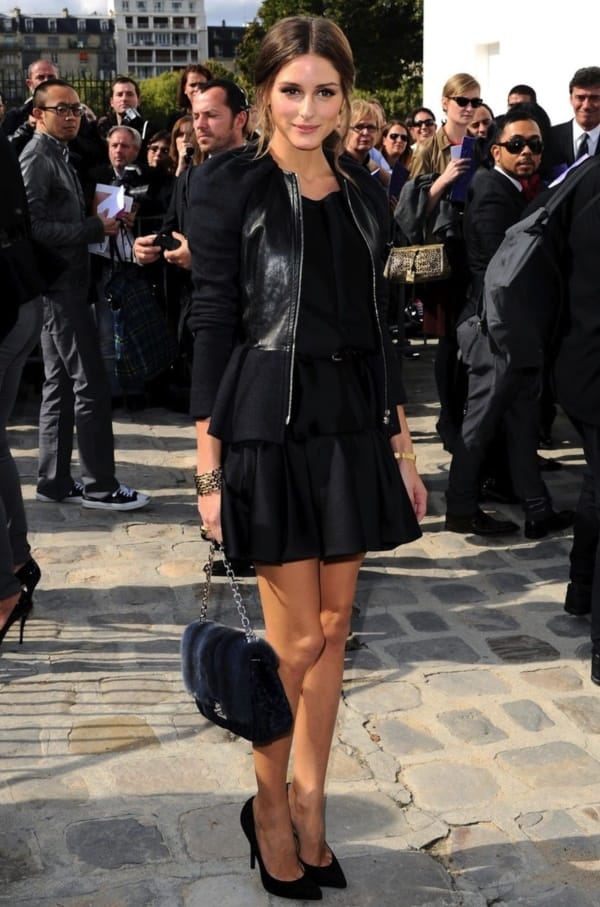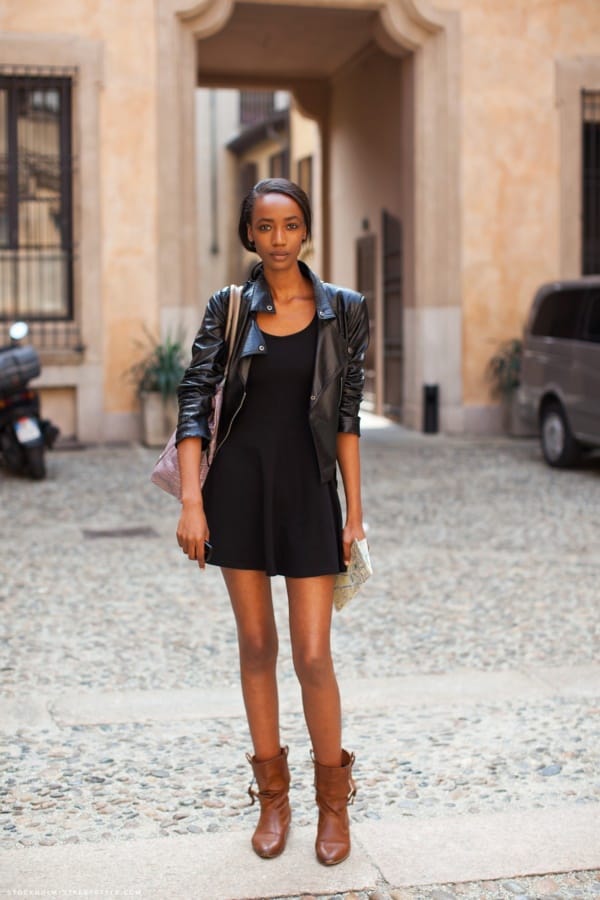 Open you hairs and put your best glasses. Wear a loose white t-shirt and over it a summer black jacket. Try a Short skirt of your favourite colour with a pair of flat slippers.
Pretty and very lovely girl street style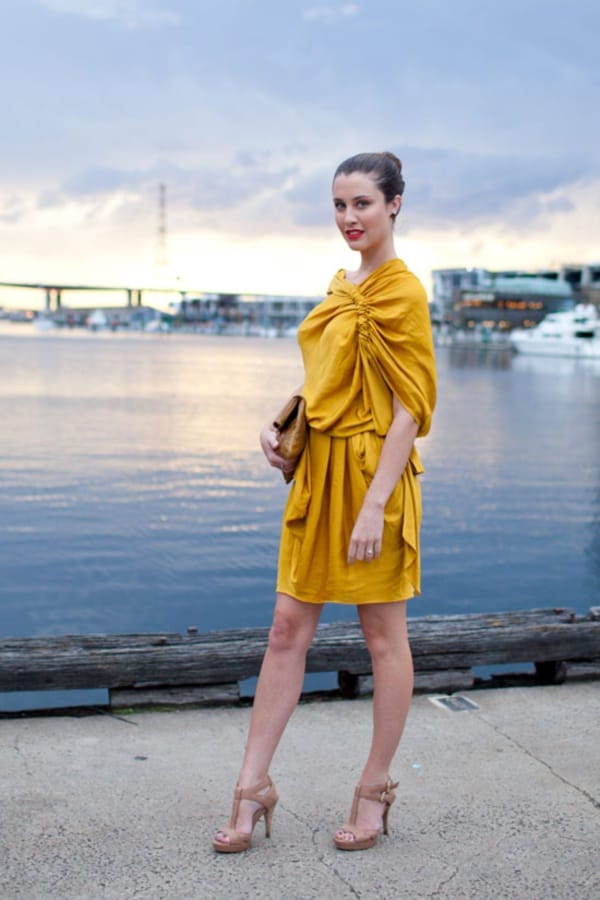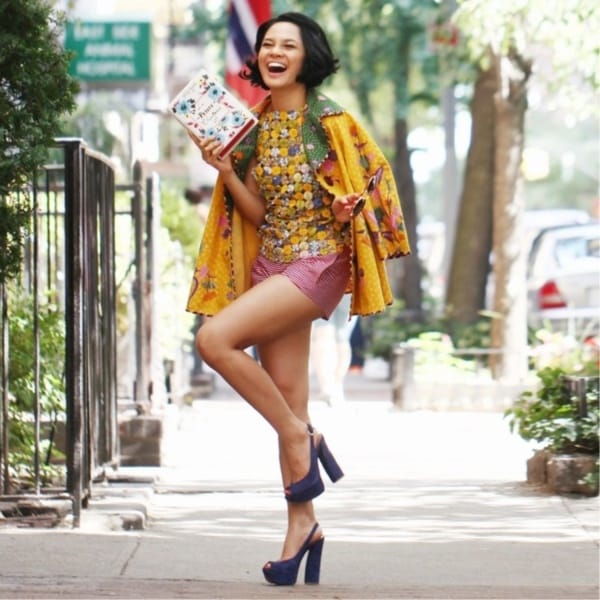 Wear a cool pattern summer jacket with a nice base style T-shirt. Be punctual to wrap a watch around your wrist. Wear a torn out short skirt denim with a cool sneakers.
Pork Pie Hats street style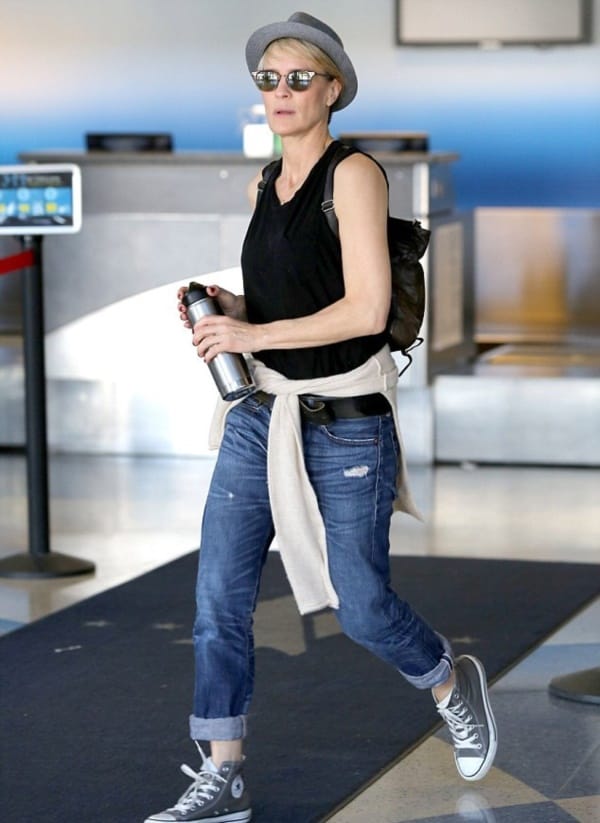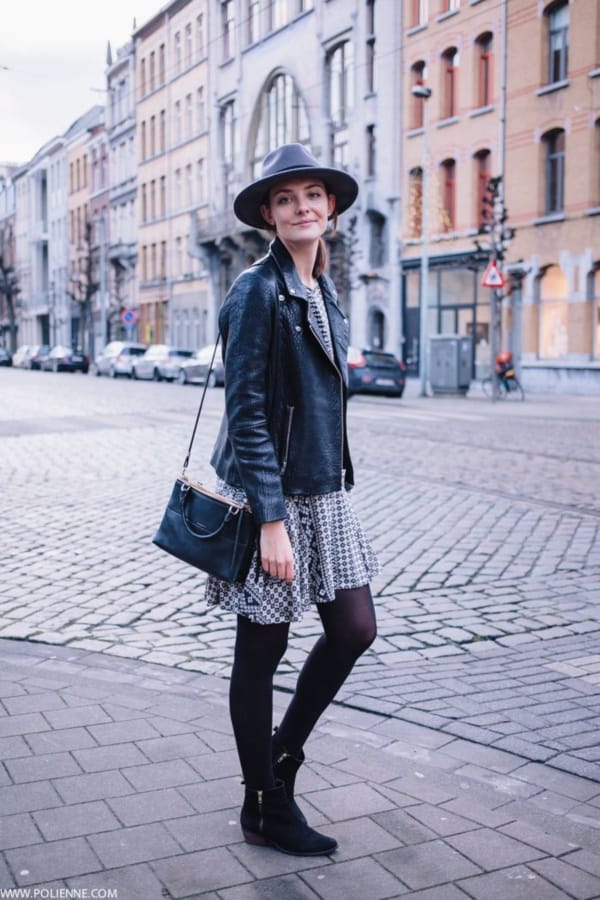 It is cool way of dressing which incorporates street fashion and styling.
Wear a sweat shirt and dark blue shade jeans
Go for wrist watch and brooch jewellery.
Choose Blue bellies as it will go perfect with your jean colour.
Don't forget to wear pork pie hat.
You will look totally perfect, stunning and eye catching embellishment.
Mini skirt Street style fashion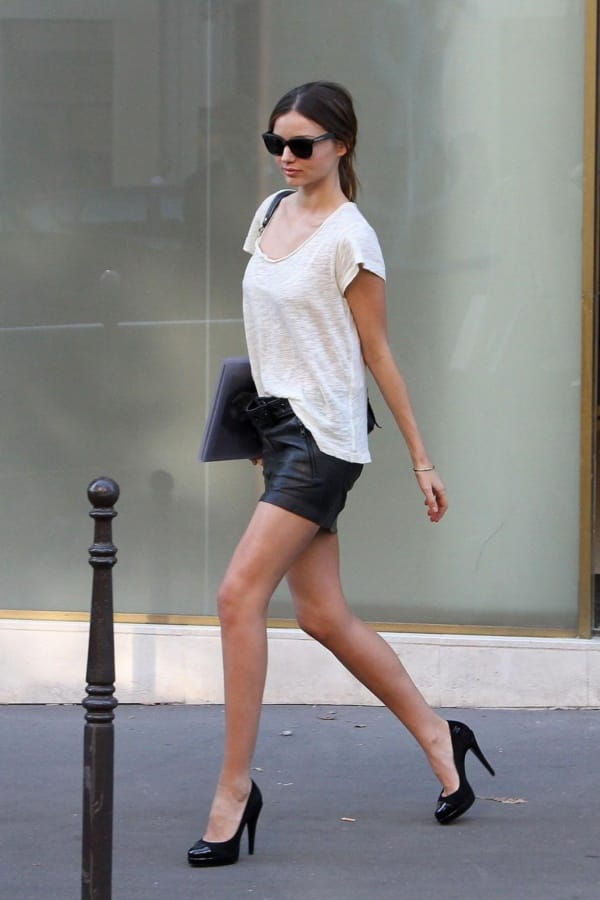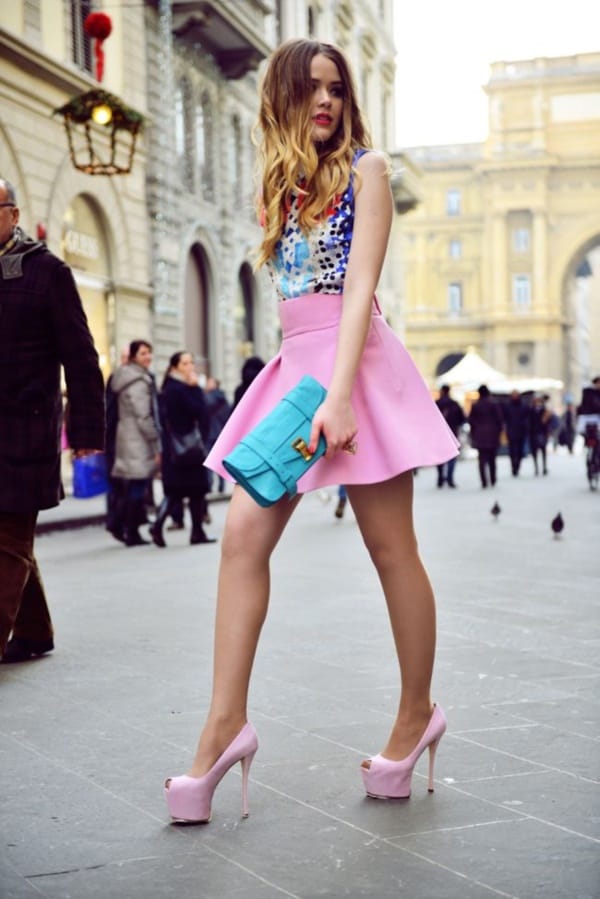 Wear a legging with a mini skirt over it. Mini skirt will help in circulating air to our legs. Try wearing a loose blouse with open hair with go wonders when you will dress appropriately. High heels with the matching colour of skirt will suit perfectly. Don't forget to carry a smile on your pretty face.
Sport look summer jacket street styles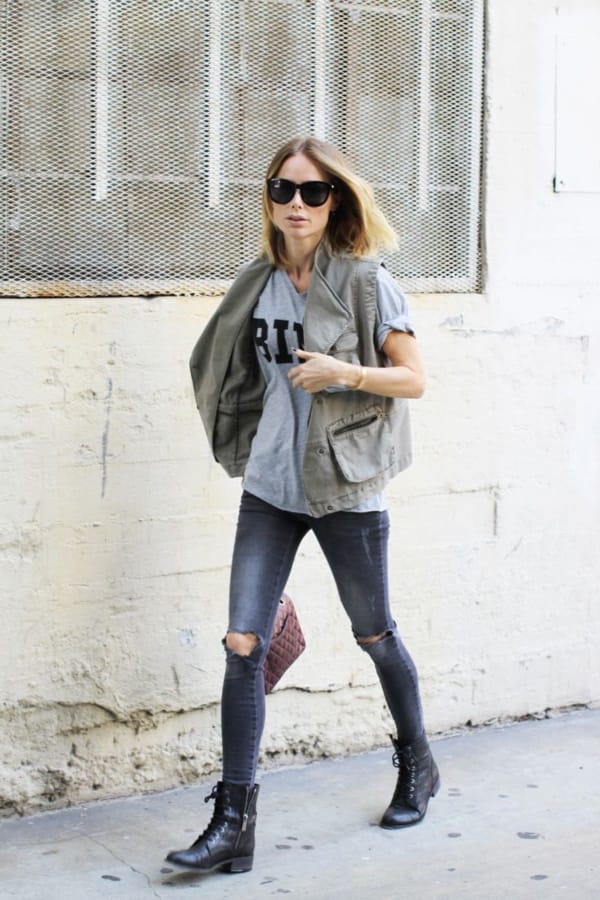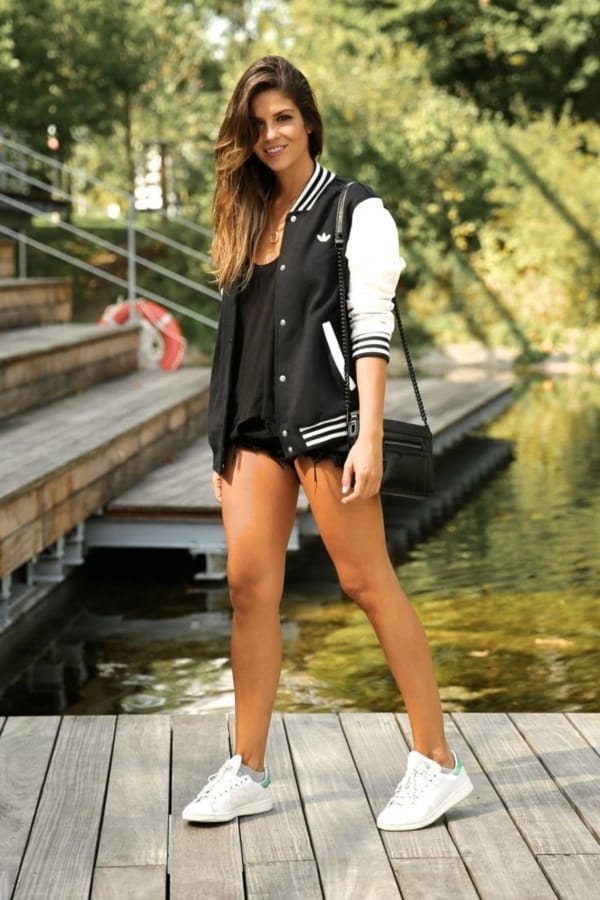 In this street style you need to wear a one piece till knee length.
With a blazer over it and put your best sunglasses.
Wear the knee length socks and try to wear matching colour shoes of your one piece.
Never forget to casual and cool wrist watch.
Straight hair street styles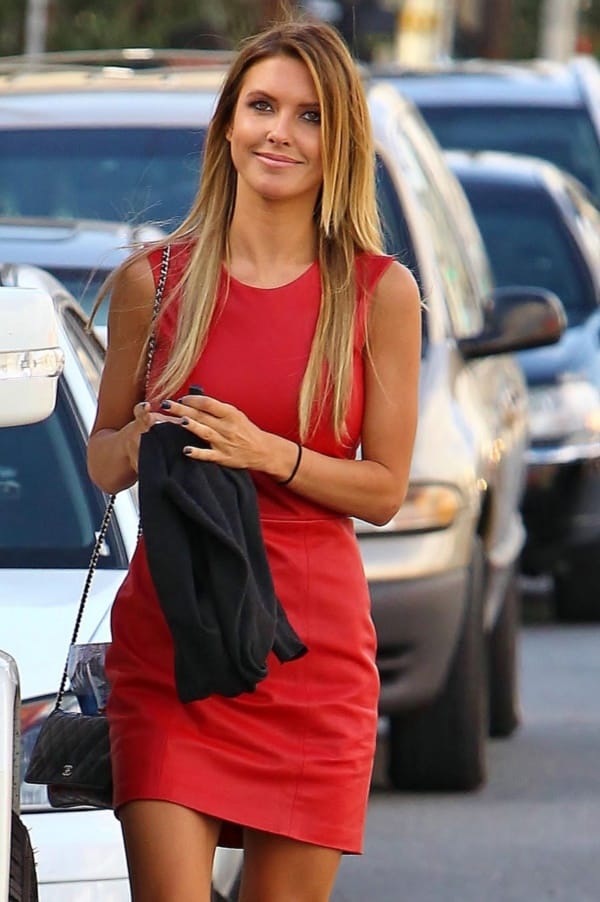 A red colour one piece with black colour patterns over it work wonderfully. Wear a black colour summer jacket and in case if you feeling warm you may take it off for some time to look cool and feel relax.  Wear a black colour short under the one piece and put your retro sun shades. Don't tie your hair and when you take off your jacket put it on your shoulder. Try a new black colour bellies over your dress.
Red beauty street style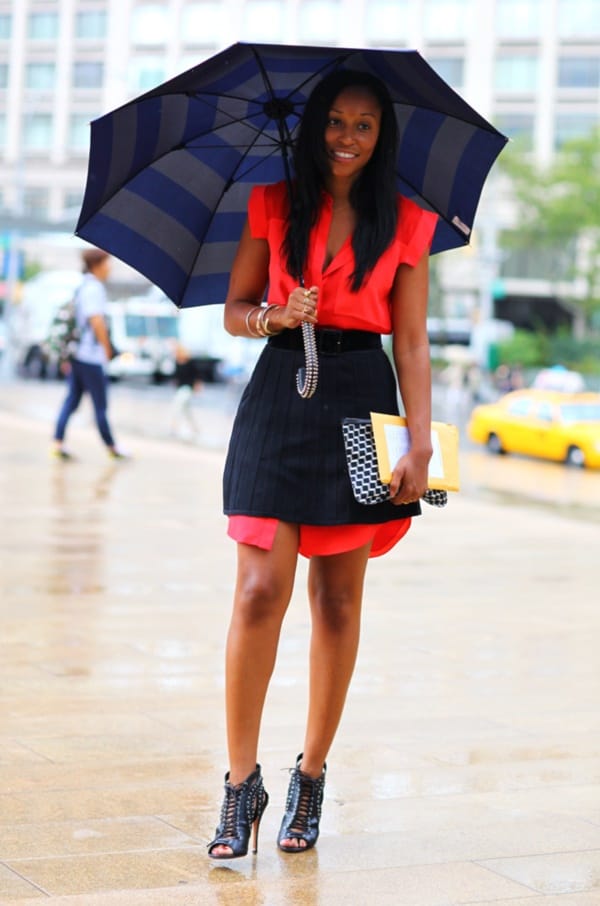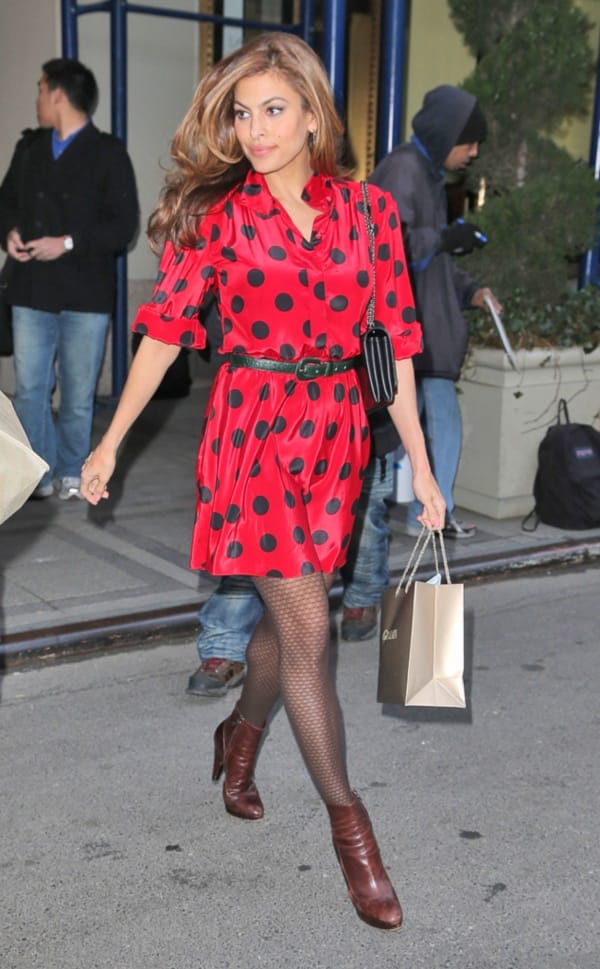 To be a red beauty all you need a red colour one piece, wear it and make others crazy. Wear a pencil high heel with Gucci hand bag of white colour with red colour patterns over it. Carry your attitude look with yourself and make others flaunt. Try to make your hair stylish by making braid which goes matching your hair.
Stylish Trousers Street styles: a must try for girls and boys.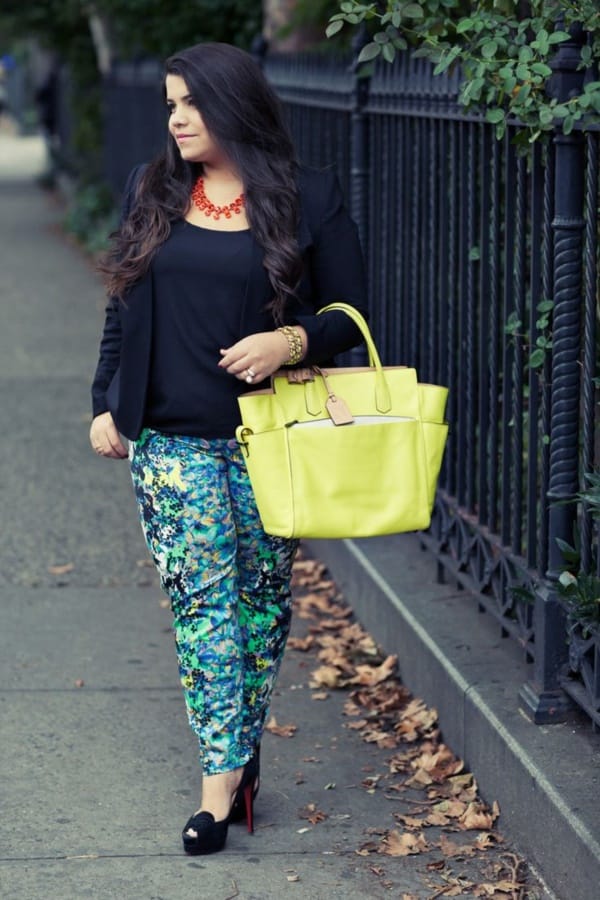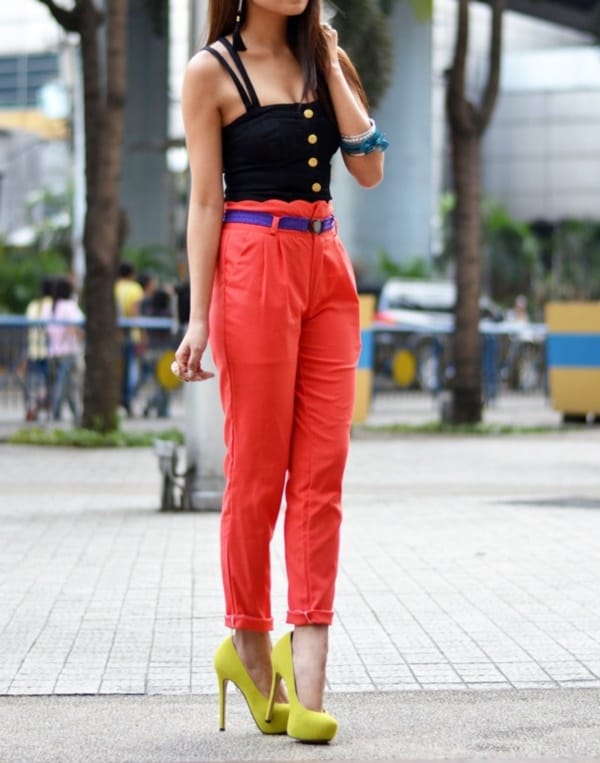 It is true that girls look beautiful and perfect in dark colour.
Black and blue when goes together will make people lose their heart to you.
Wear blue elegant and stylish trousers with a black vintage blouse.
Carry a formal hand bag with yourself and walk with confidence.
A wooden necklace and earrings will let you look stylish and cool according to your outfits.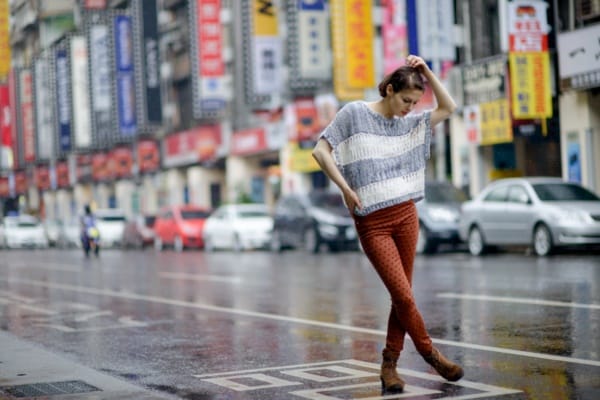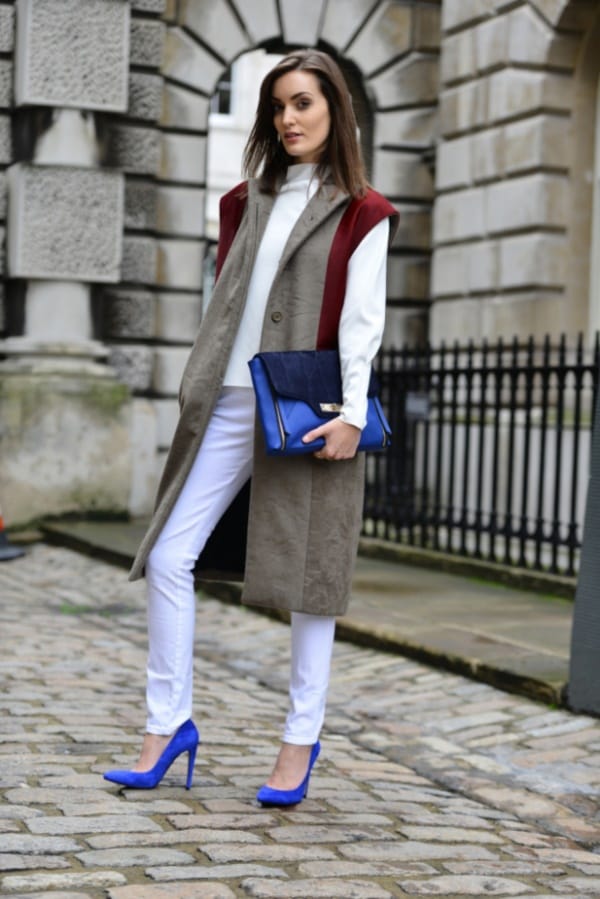 The unique and ultimate thing with cool street fashion styles and outfits is that it is our day to day style and this makes it cooler. It is our causal style. We don't need to wear anything new, trendy and special. With the above mentioned cool street outfits you may feel comfortable and confident in your dress.