Of course, being a girl is not easy! That won't be over exaggeration if I say that ladies keep on consciously looking at themselves until they finally figure out that they maybe doing wrong fashion. Scolding the outfit badly merely by thinking that their bust looks not in shape at all and and keep on dressing-down the hair just because your hairstyle wasn't able to hide your double chin. If these are the same synonyms and trouble is happening with you, you seriously need to know all the Magical Fashion Tricks To Look Skinnier. I am certain about the fact that you didn't know how different prints and colours could make you look bulkier or skinnier. Messing amalgamation in the horde of looking glamorous is made easier with these Genius fashion hacks.
Magical Fashion Tricks to Look Skinnier
Strategy Cutout's a Win-Win
Hey ladies, how about fooling everyone around just by flaunting your curves by choosing outfits having strategic cutouts? Ingenious colour scheme is one idea to make an outfit that creates a Genius illusion with sharp color-blocking including nudes brilliantly. Strategic cutouts stands first on the magical fashion tricks to look skinnier because of its properties to accentuate curves flattering your body.
Dark Colors Are Your Best Friend
You might know the reason why black is a must have colour for those who recently put on some extra lbs. Dark colours helps in blending the unwanted curves and sharpening the body-line. Plus, when you add other dark coloured staples, example, structured blazer in navy blue hue with a black tank top teamed up with black skinnies would make a difference for sure. Know how colour psychology works! 
Belts Flatter The Figures

No matter if you have got extra sized bust or a bulky waist! Grab some dramatic waist belt to Cinch up your waist forming a good one by simply giving a lady like hourglass shape to your body. This trick would be most useful to the ladies with either the apple or pear shaped bodies.
High Waists For Immediate Transformation
If you think that you have heavy back or a plus sized waist that wouldn't allow you to wear high waist wardrobe staples that are in trend these days, I am sorry to say that you are dead wrong. The basic mechanism behind this magical fashion trick to look skinnier is that you are elongating your posture and giving some extra height to your legs. Keep in mind one fact that to look skinnier you have to elongate your personality vertically and not horizontally at all.
Feel Free To Flaunt Your Assets
Oh girl, that is a big problem for those skinny ladies around you who haven't got a cleavage to flaunt! Though considering yourself lucky to have those glamorous assets that could give your outfit an in enamoured appearance is the first thing you need to do. Wear an outfit that dramatically drops down your naval or needs no reason to flaunt the sexy legs you've got!
Monochromatic Outfits – A Sexy Secret
A simple to understand law for dressing perfectly and looking skinnier is right here! Simply grab the wardrobe staples that you feel like wearing and that belong to the same colour group for creating a fabulous monochromatic effect. Monochromatic outfits makes you look skinnier because it does not let your unwanted curves create a difference smoothening your figure perfectly.
Opt For Long Line Staples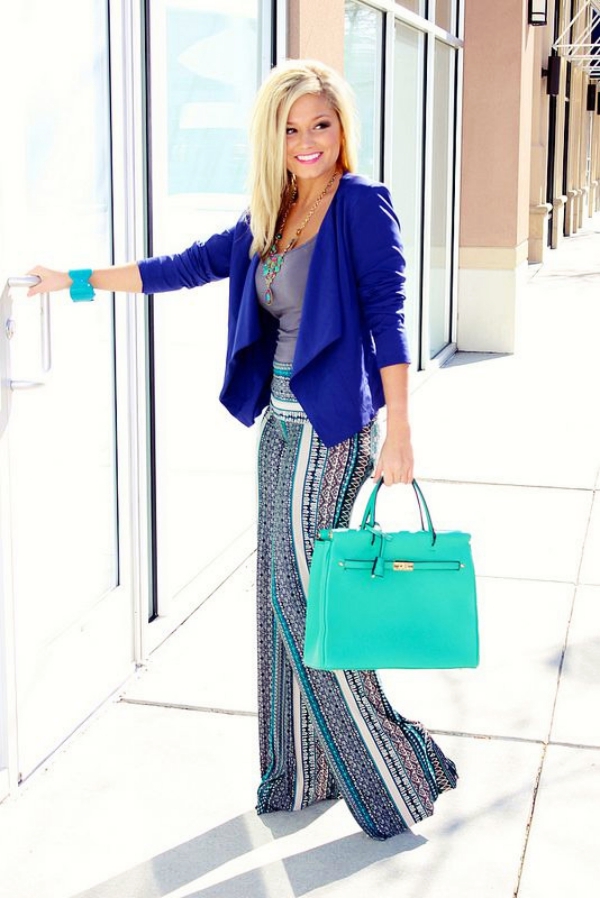 Now that you know how elongating the personality vertically works in practically making your body look skinnier, you might have already understood how longline fashion staples are going to help. Wearing long outfits like maxi dresses or floor length skirts are floor length trousers would be yet another must have wardrobe pieces.
Stripes? Choose The Vertical Ones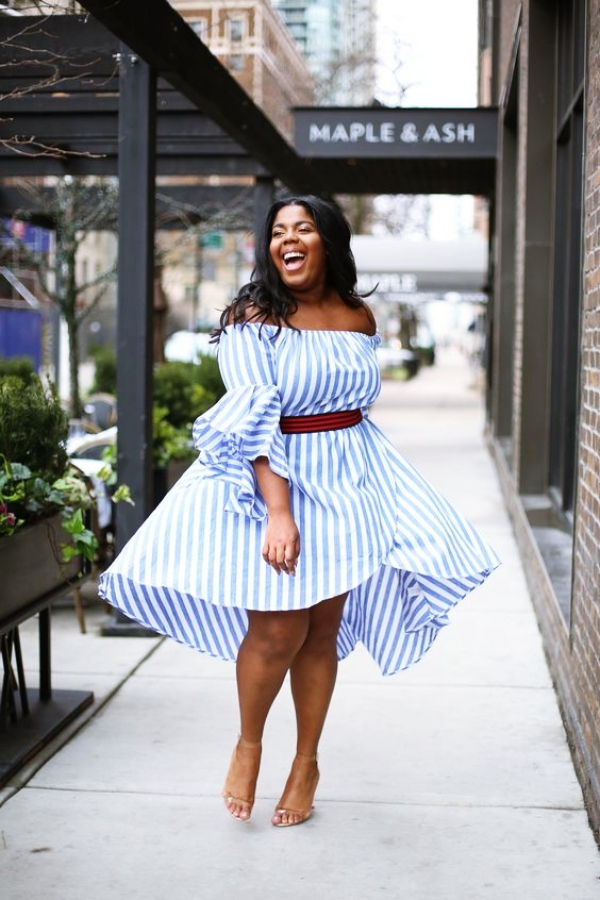 Thanks to the fashion legends who emphasised practical theory of optical illusions for perfect silhouette bringing the basic guidelines on how and what prints should be preferred by the curvy women. The thought behind buying any outfit by a curvy women should be just one thing, I.E., it should flatter your body by heightening your personality. Petite woman with curvy body line could flatter their shape with these tips for short girl. 
Footwear With Pointy Toes Are Best
Footwear with pointy toes should be preferred since it treats your legs in the best way by slimming it up and making your body look in shape. It is not just the shape of footwear that matters but also the colour has to be counted on. Colours that the land right with your skin including the colour palettes from the nudes and brown tan that matches right with your skin is also a point to be noted.
Know What's The Right Fabric For You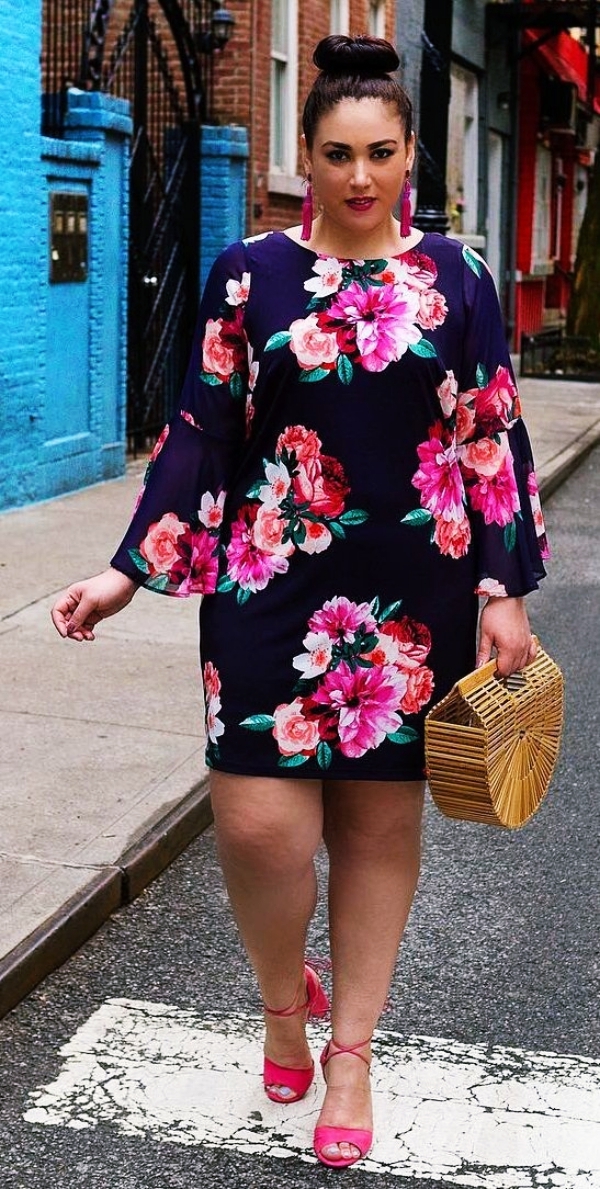 Choosing fabrics that stay flat on your body is not a wise thing to do. Pick out fabrics that would flatter and accentuate your curves in a right way by perfectly hiding the unwanted curves. Fabrics with a touch of spandex and other fabrics such as cotton, denim, silk, jersey or cashmere.
Embrace your body and love your curves for staying confident and this is what matters the most at the end of the day. After reading these magical fashion tricks to look skinnier you may think of transforming your entire wardrobe or just let your style be the way it has been.