In the horde of moving fast on treadmills to loose that belly popping out and arms looking overgrown, there were some ladies who renamed curvy fashion. You got bit curved butts or belly? No worries; these Essential Fashion Tips For Curvy Women will help you become yet another Kim and be the style queen rather than looking weird and ugly. Curvy is classy once you know all about the dressing rules otherwise even the sexiest of toned figures won't make a difference. Tips and tricks for short ladies are also helpful and make your fashion look more updated.
Essential Fashion Tips For Curvy Women
Choosing Correct Wardrobe!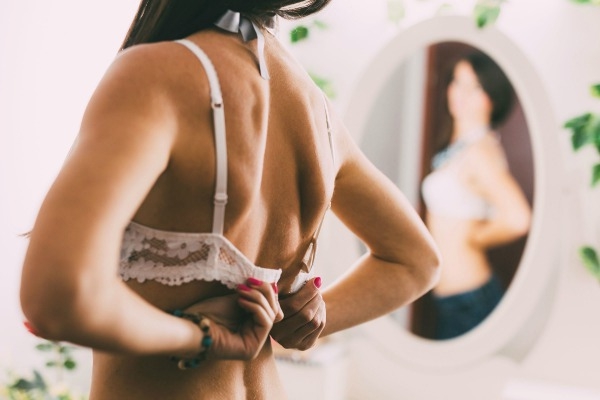 First and foremost Essential Fashion Tips For Curvy Women that defines the proper shape of your body is shape-wear. Not just the shape-wears but also the bras and inner wardrobe should be as perfect as your body measurement. And make sure you feel comfortable in what you are wearing inside. Investing high on the secret lady's closet is deeply responsible for a perfect body shape making the weird posture looking perfectly curved. Don't be one of those eight who wear it wrong but be one of those two who wear it right.
Break the Rules
Often you end up spoiling the moods and minds when people don't hesitate to keep on telling you that you have a full grown body and curves that look weird and so you must dress to hide that tummy and wear loose clothes to avoid showing of the cleavage. Tucking the hair at the back will make you look fat and blah blah blah! Now, its time to shut them up and break the rules by embracing the body you have got. Those beautiful curves and your inner self-confidence will make every outfit and every hairstyle look charming on you. Every feature, even as small as the lips will define fashion for each one of you differently.
Forgetting the Myths!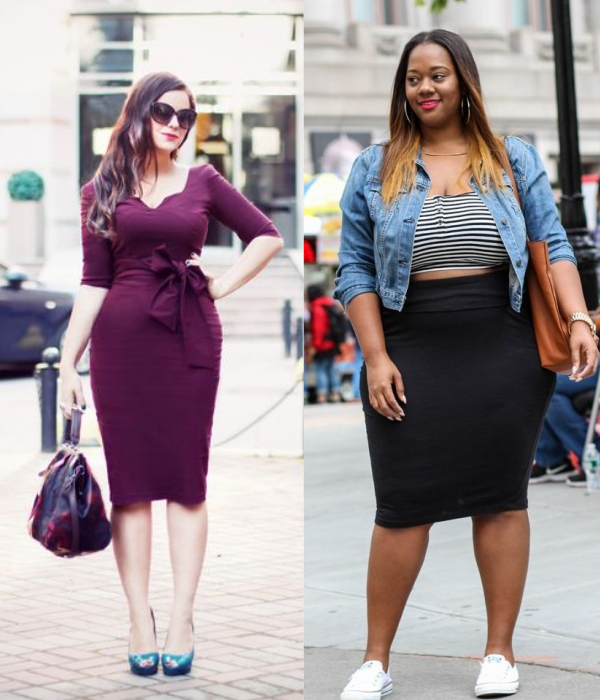 Moving past all the myths is what I learnt after my so many years in fashion industry bringing in here yet another Essential Fashion Tips For Curvy Women. Some say don't wear horizontal stripes while some say black is the only color to look toned. But how to crack the puzzle when stripes are your favorite and you like bright hues more than dumb black? Pair your horizontally striped attire with the blazer discontinuing the pattern and avoiding the widened look by shaping it right with the blazer. Monochrome inspired bold and bright hues also makes a number of pounds lost for good just like black. Many other hair dye myths are debunked as well.
Don't wear Oversized Outfits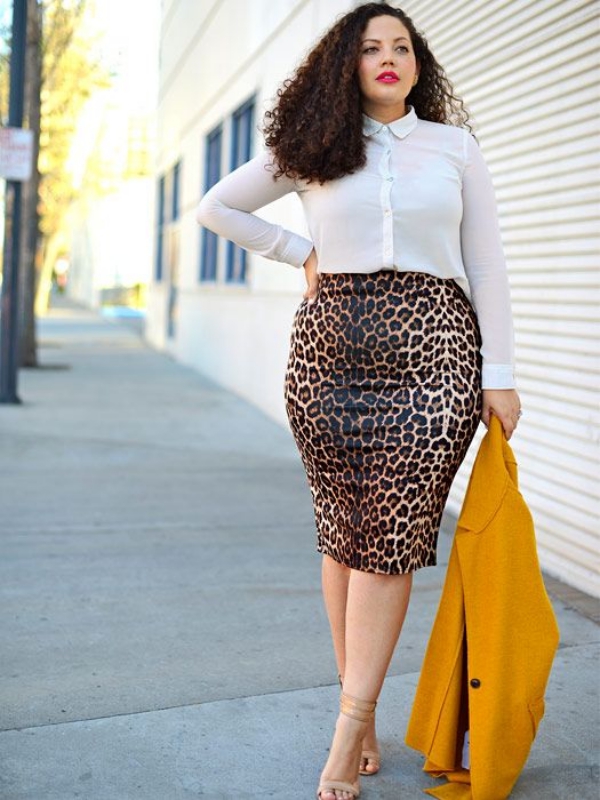 Ladies often commit this mistake of wearing oversized outfits thinking that hiding curves might help them look slimmer. Instead of noting down the fact that oversized and extra large clothes will make their body look shapeless and larger. This conscience of dressing up doesn't agree on the reverse fact of wearing too tight clothes but the clothes that fit right. Don't let the tight body hugging dresses highlight the flaws. Pick the well-fitted clothes and further tailor it with an expert if required. Understanding the color chemistry also counts while trying to know these Essential Fashion Tips For Curvy Women.
Yes to Waist Belts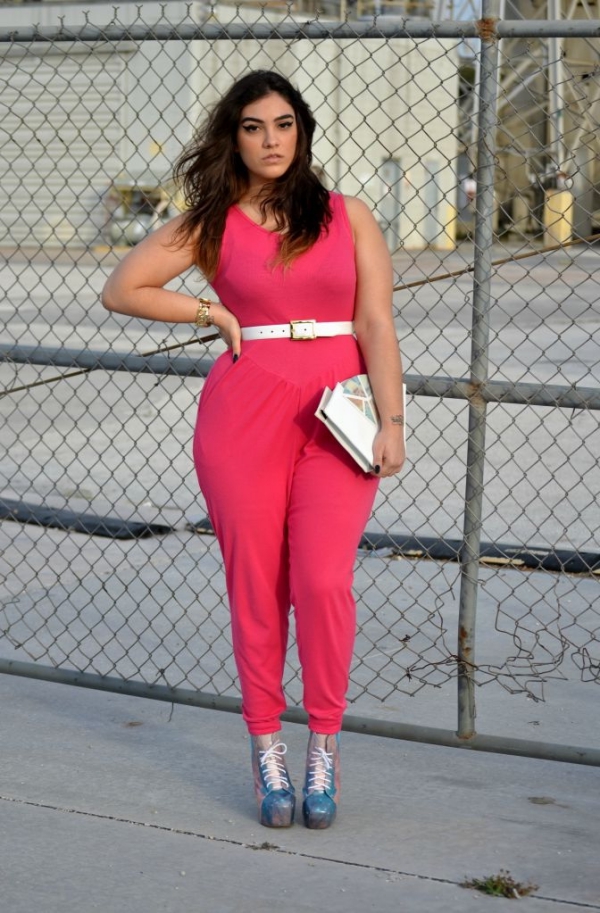 Any shapeless outfit is given an inspiring shape with a just a waist belt. Even better if you choose wide belts, as it would cinch up a larger portion of your waist. Definition to your curves when any of your outfit is unable to do that, work it up with the waist belts and win the style game.
Fear Not and Flaunt some Skin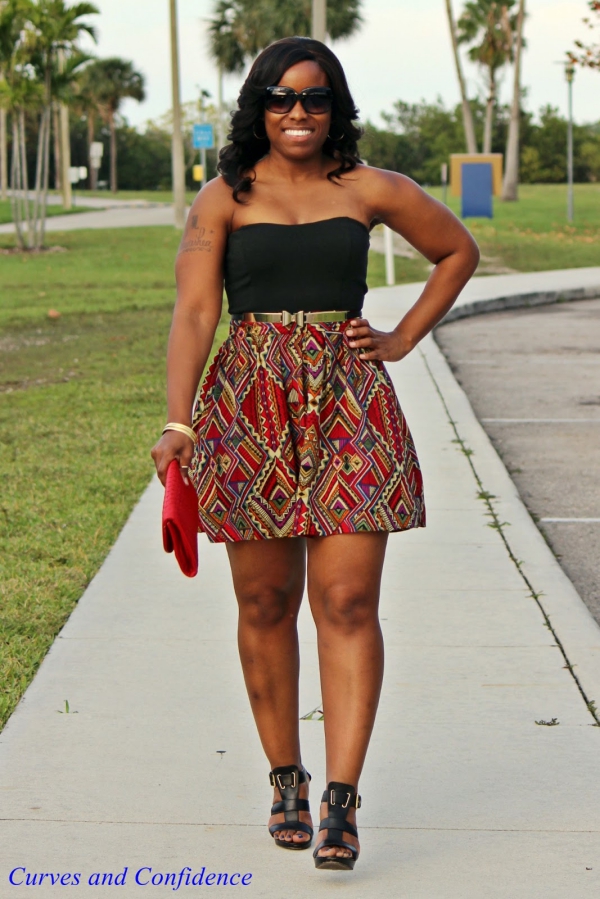 Dresses flaunting the cleavage is a good idea to hit since it draws attention from the bulging tummy away. V-neck elongates the appearance and makes the bust area look toned and not that large then. Deep scoop necks are love for that matter. Choosing the attire shorter in length that end just above the knees is also a good idea. Even the ladies with heavy thighs could go for this option and rock the style.
Pay Attention to the Fabric you are wearing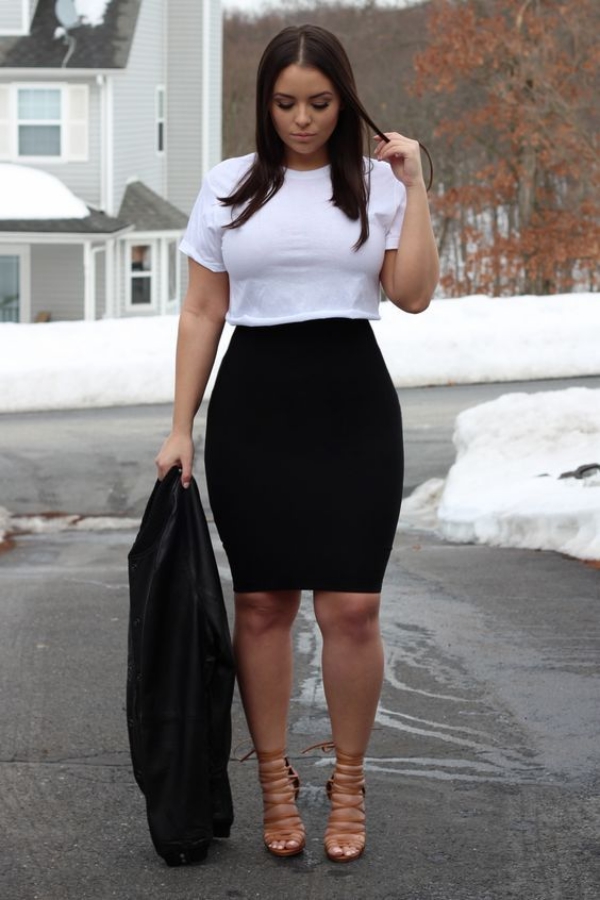 Fabric that flatter and not cling to the body has to be chosen. Most preferred one is cotton over all the other synthetic and polyester kinds of fabrics. Though, some of the most fashionable embellishments, these days, are made on the georgette like fabrics that might incline your heart more towards such fabrics. Fit must be an inch looser than what you wear regularly as to avoid the clinginess.
Bold Accessories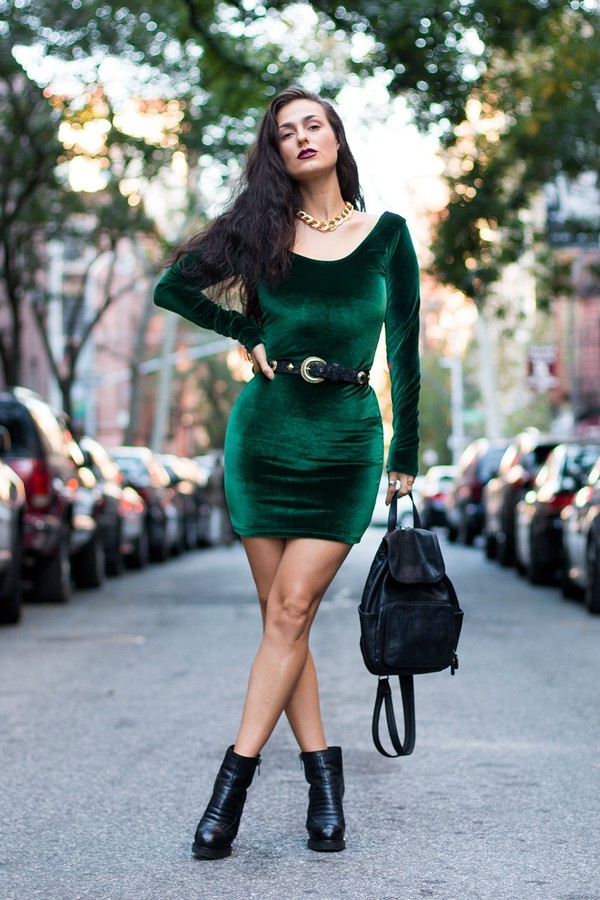 Yes, yes! That one thing I have been living this life for… ACCESSORIES! I have a lot and I have space for a lot more that I am going to buy now! Have problem with tummy wear bold necklaces and if the problem area is the arm, going for bold bracelets is a good idea. The concept, though, is just to drive the eyeballs and attention from the large "you". This is not the era of clutch bag anymore but the huge handbags make it cool and hipster instantly.
Shop According to Your Shape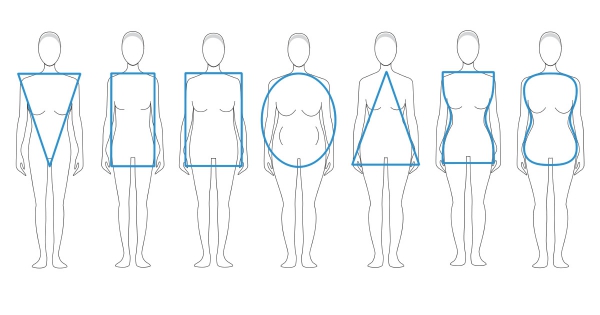 Know whether your body shape is diamond or hourglass or apple or pear or inverted triangle before you read on this yet another Essential Fashion Tips For Curvy Women. You have to enhance other portion of your body that is not full-grown. For example, if you have heavy lower waist, trying on the pleated peplum top is good idea to get it into shape. Playing smart is the key!
Crop Top? Why Not!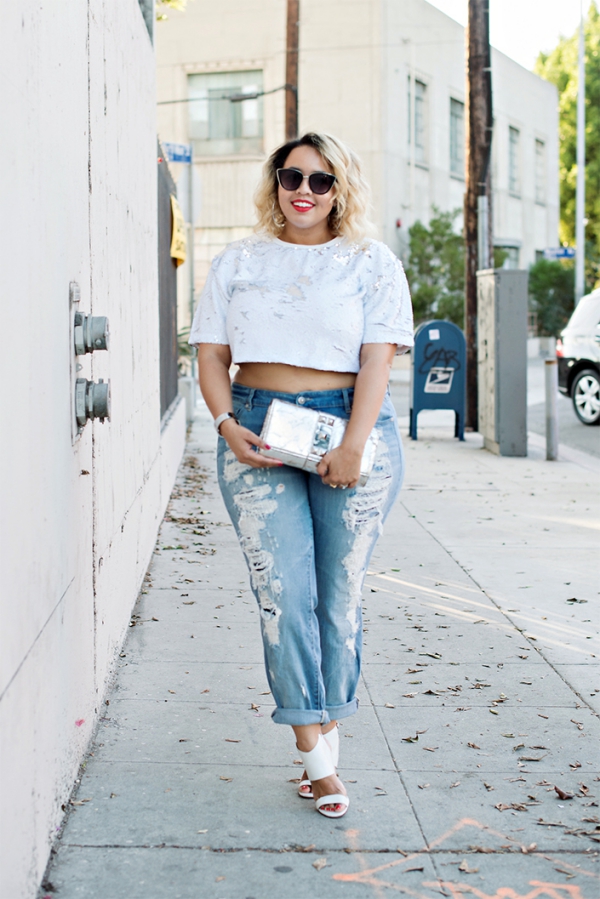 Insane and immature dressing will not give you any other way to wear crop top glamorously. But the crop tops when layered up with the stunning blazer and fur vests is a good idea to try. May it be pencil skirt you want to pair the outfit with or the printed trousers or simple leather skinny, Gabi Fresh's classy styles will instantly make you want to copy them.
Essential Fashion Tips For Curvy Women might have made it easier for you to judge an outfit and choose the one that is "The ONE" for you. Flaunt it all!