Fashion has no boundaries and limitations. It is a way to express our freedom, our ideas, thoughts and preferences. Moreover, it varies person to person and changes rapidly. Fashion trends can change manifolds even in a single day. Also, one particular trend which is considered as fashion by one person may not be the same for other. Therefore, it is very difficult to define fashion universally.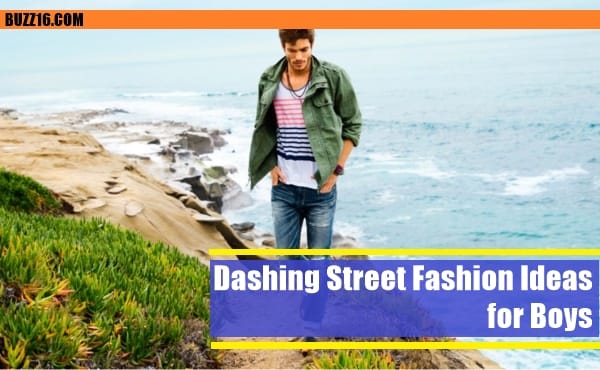 Street Fashion however is a special branch of the complete fashion arena. It is a unique form of styling and clothing in itself. If you are really tired and bored by wearing same outfits every day and want to change your appearance, then do refer to these dashing street Fashion ideas for Boys. Street fashion ideas if adopted properly will brighten-up your looks and give a charming effect to your personality. Try out these ideas and be ready to astonish the world.In old days men's do not put more focus on their hair styles.Hairstyles are very important to makes men dashing and attractive.Try new dashing hairstyles.
Dashing Street Fashion Ideas for Boys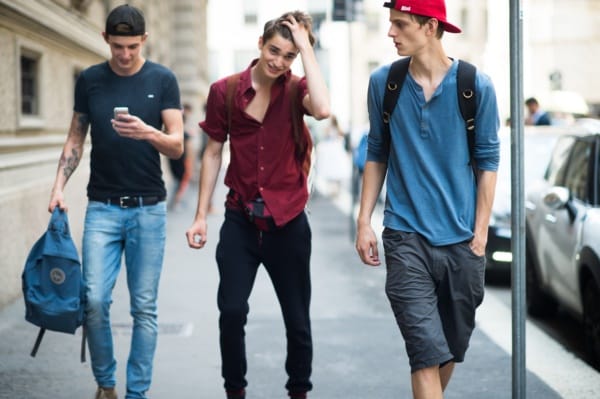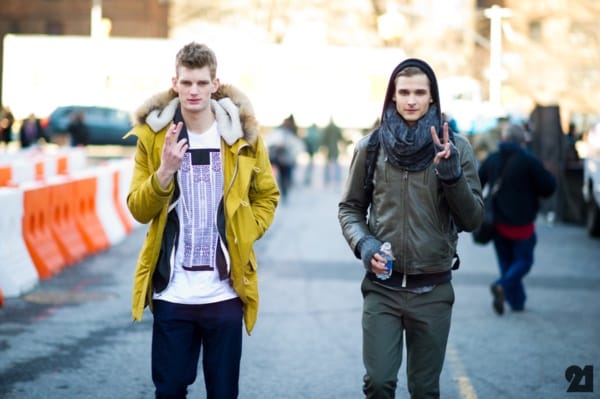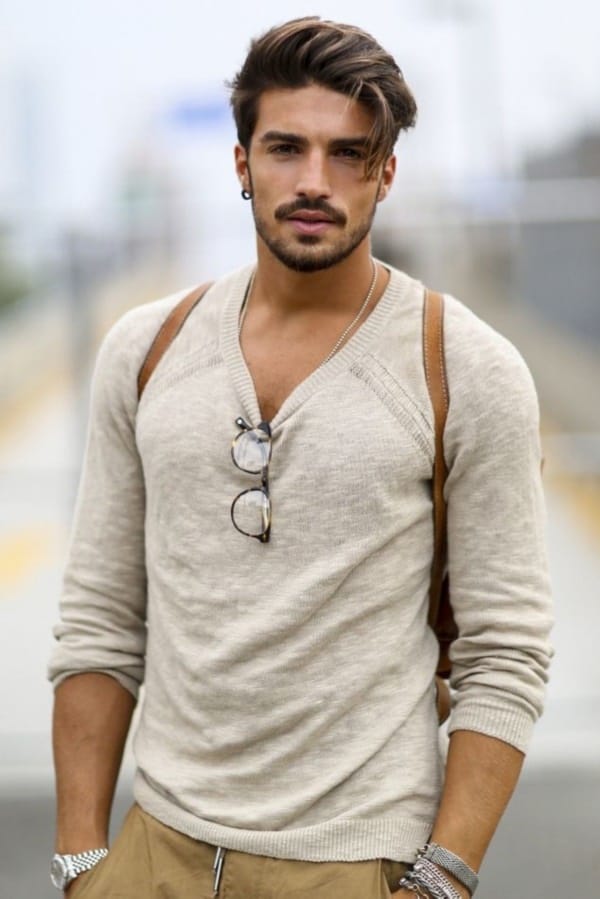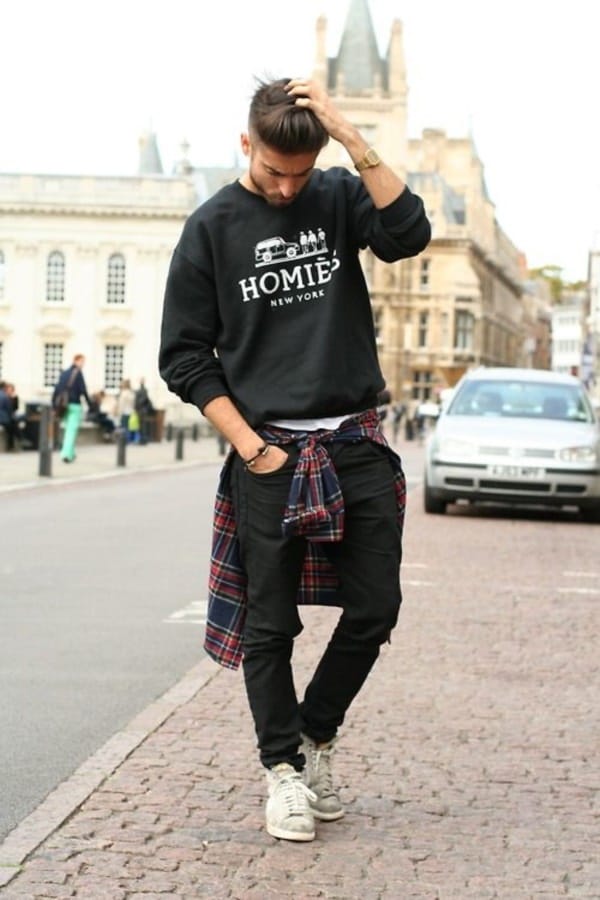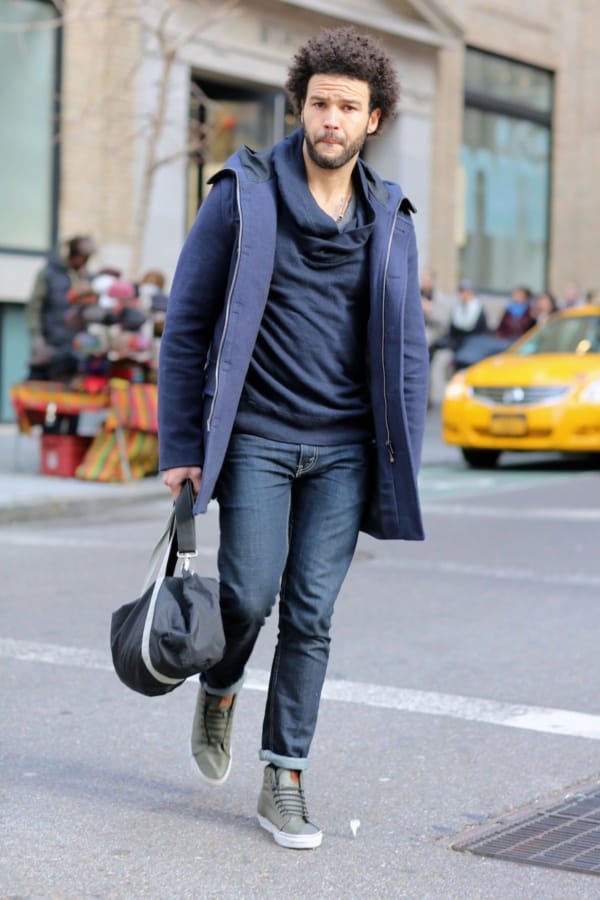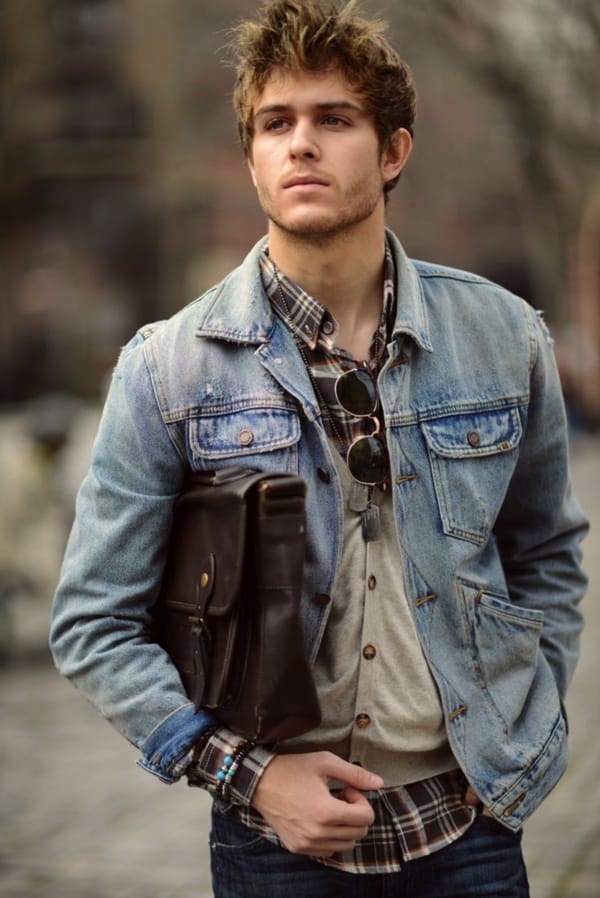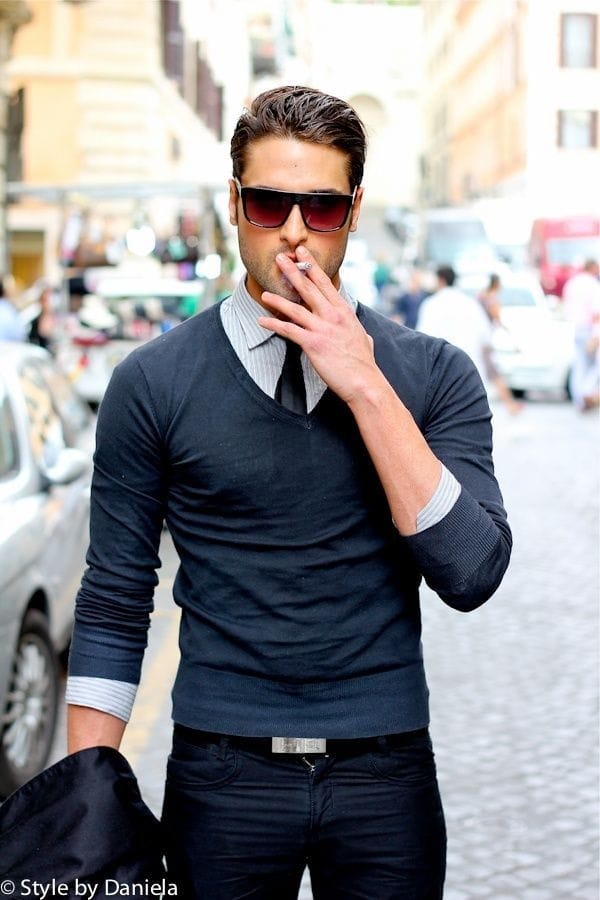 Round neck T-shirt with formal attire over it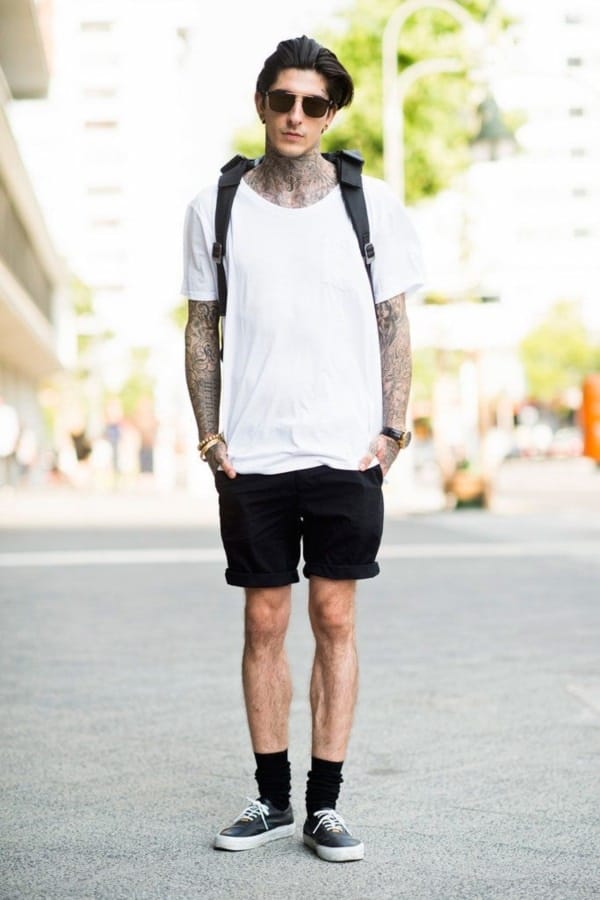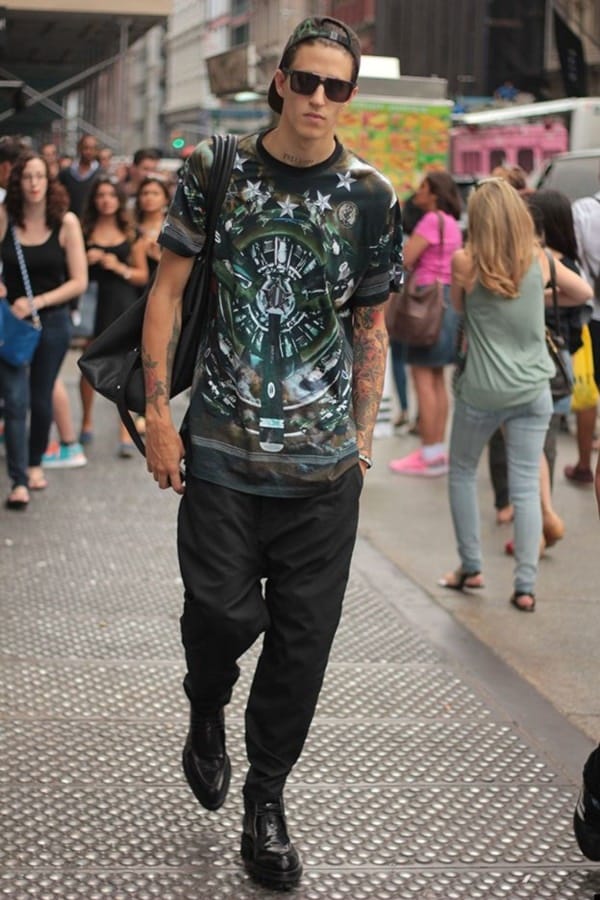 Wear a round necked T-shirt and try to wear a sober collection so that it doesn't look creepy over the blazer and trousers. Wear unique and formal wrist watch which goes with your personality and do not forgot a wear a pair of polished shoes. It is important to make sure that they shine.
Classic Denim jean with White shirt over it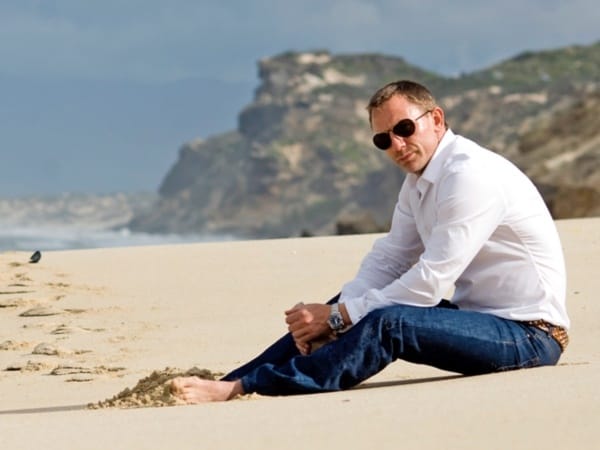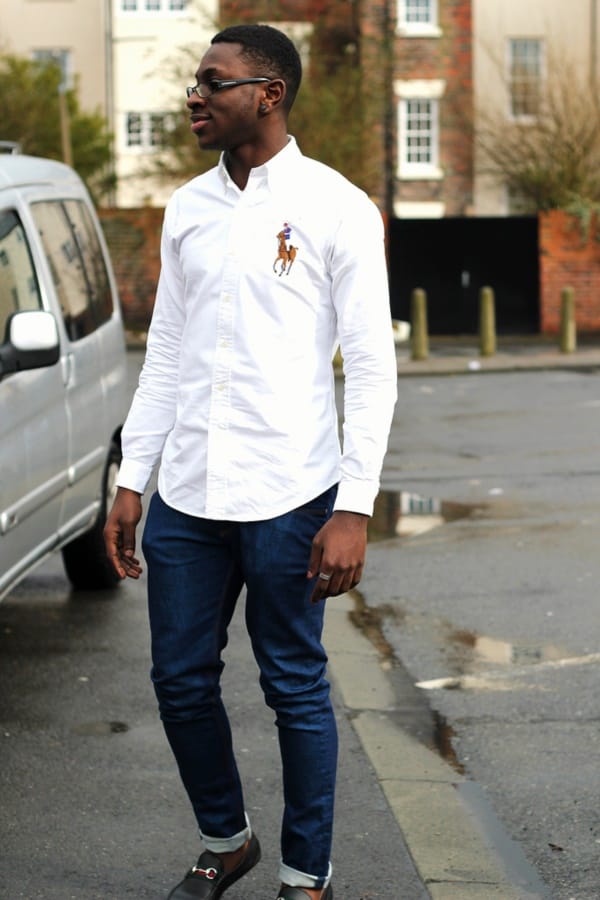 It is one of the classic and unique pair which remains suitable for every occasion. It is a much appreciated street fashion idea.
Wear denim jeans and as stated you must wear a white T-shirt or shirt.
It is also recommendable to wear the accessories of brown color especially the shoes and wrist watch.
Over the white shirt you can try wearing out black or brown leather jacket as well.
This trend is among one of the Dashing street fashion ideas for boys which will survive eternally. This trend will go on and you can try this anytime on any occasion.
Shorts with loose and Cool T-shirt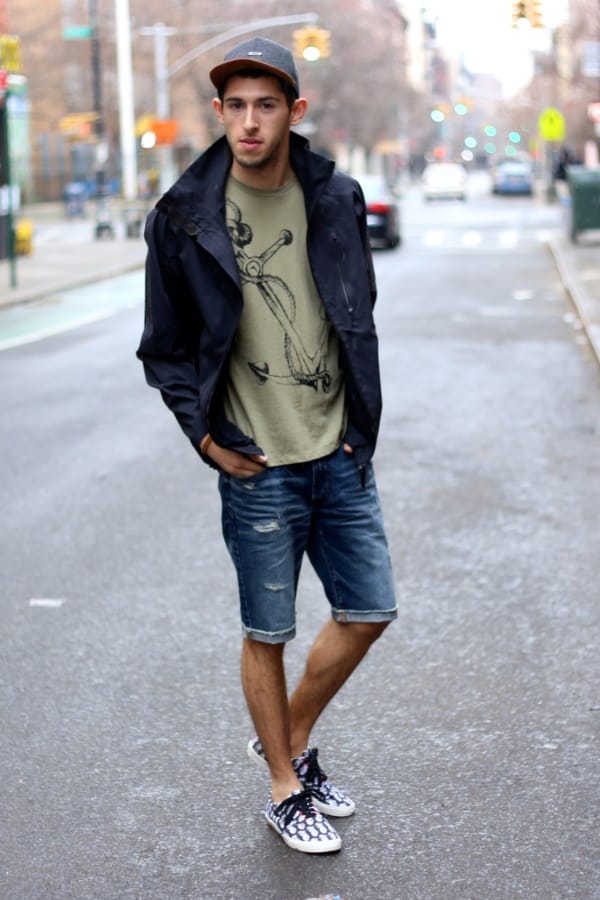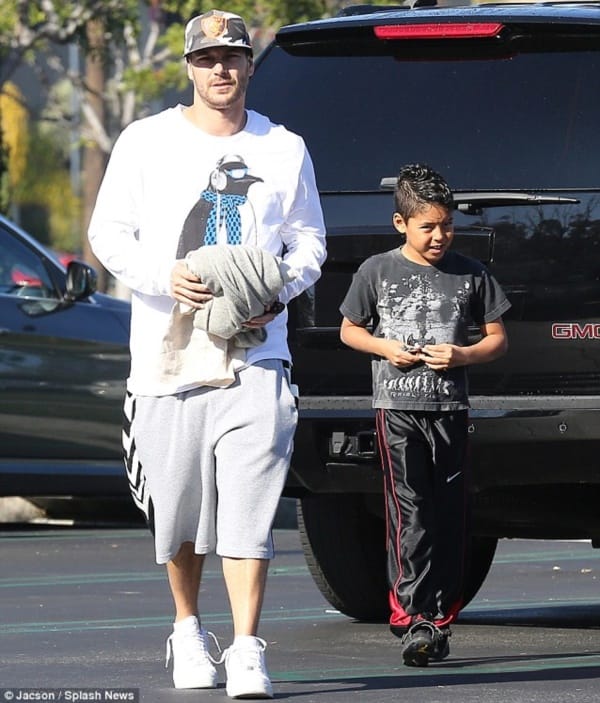 This attire is sure to give a complete street look to your personality. You can try wearing this when you on vacations or when you are travelling. You can wear Bermuda shorts or Capri pants along with a loose and funky T-shirts of any deep color of your choice. Combine sunglasses and a pair of casual footers to your clothes. If you dress up in this way then assure to make your trip more enjoyable and extremely fun loving as when we are in our comfort zone, we tend to enjoy more.
The folded pants combined with cow-boy hats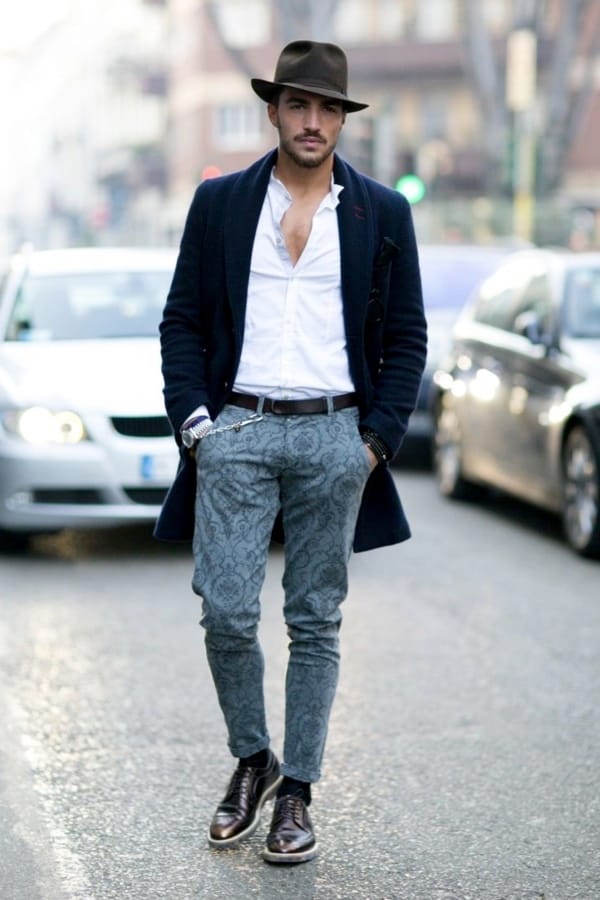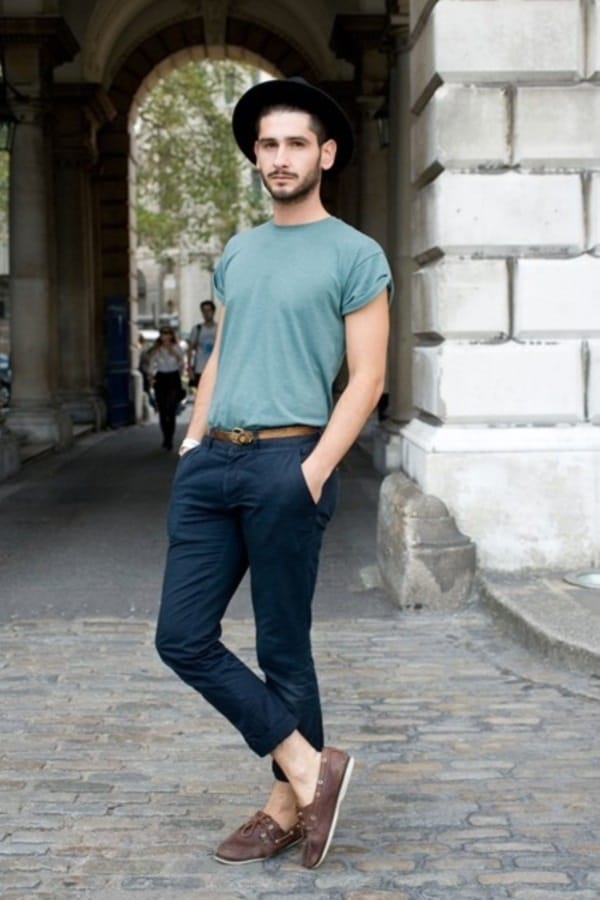 Formal clothing may not interest all and moreover sometimes it seems as a compulsion. One can freely enjoy in cool clothes without being packed in properly creased and tucked in shirts along with the tight-fitted trousers.
Try folded pants which are half sewed or folded from the bottom.
You can even try folded denims as they look completely fashionable and establish a style statement.
Do not forget to wear a cow-boyish hat over the head as it makes you look more cool and trendy.
You can wear T-shirts of almost any color along with the unprofessional pants but make sure you feel extremely relaxed in that particular outfit.
Wrap the pullover or shirt around the waist and support with right accessories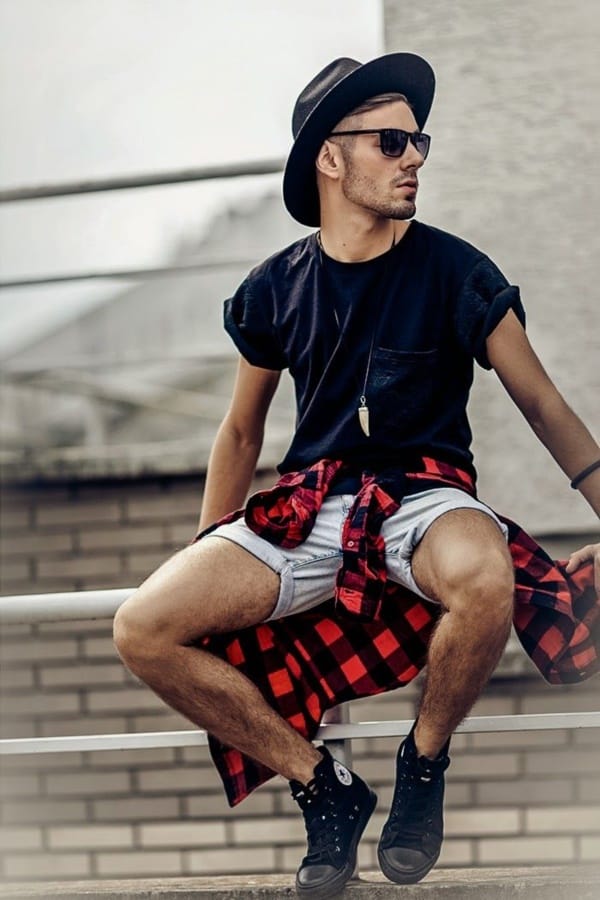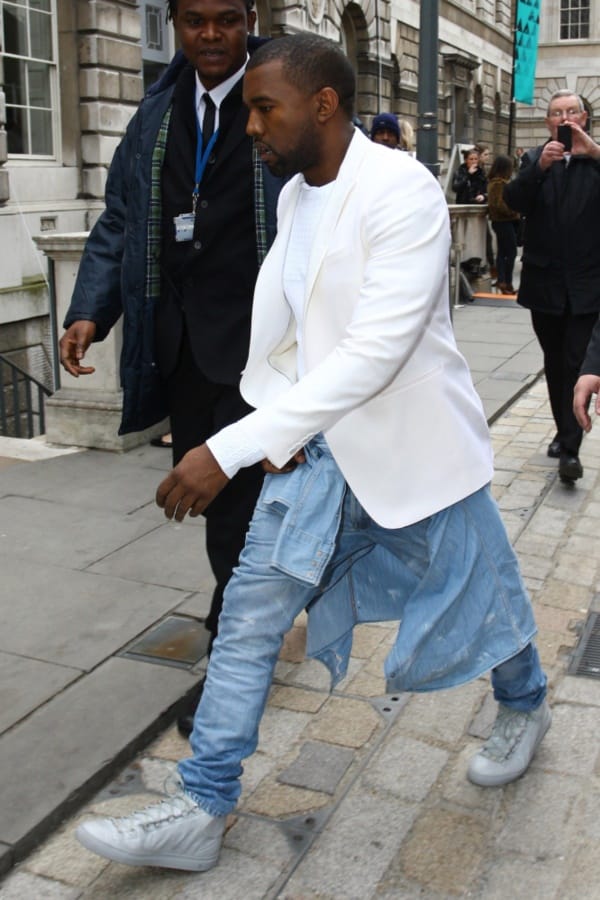 The street look of guys is sometimes considered as handsome look and many females appreciate it. The most classic street fashion idea especially for winters is wrapping the pullover round the waistline or even trying the same with shirts and T-shirts. Do not forget to wear the right accessories with these. You can try the muffler with pullover and a funky chain with a daring pendent in it.
Females flatter completely on such great sense of guys. So this year make it sure that you try some of these above mentioned dashing street fashion ideas for boys.
Basic Styling tips for guys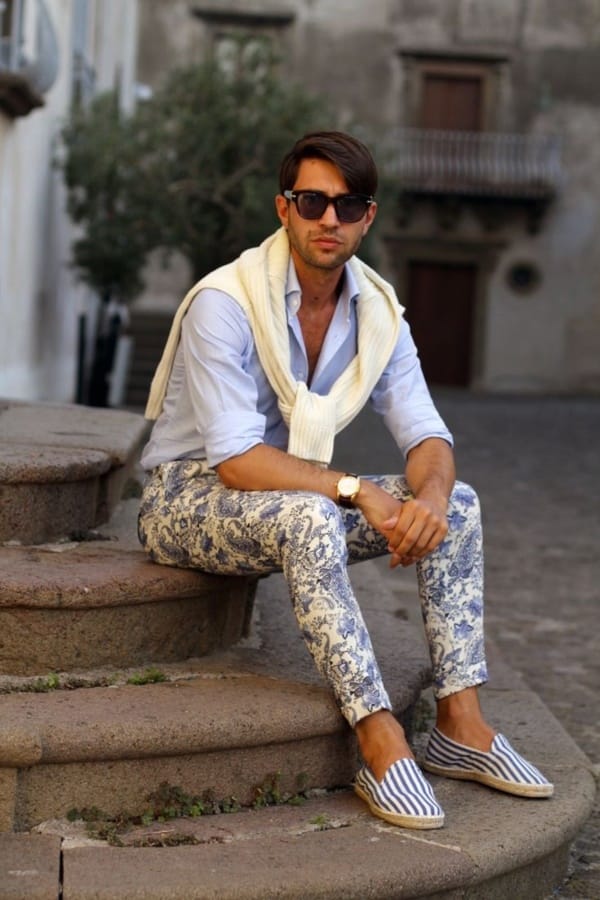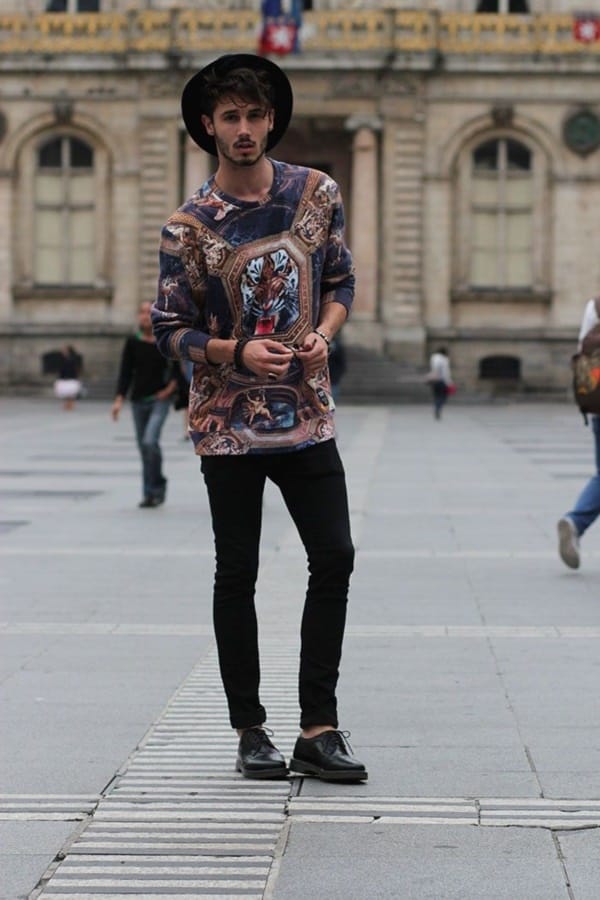 There are few rules that should be followed by guys while wearing or selecting their attire whether formal or driven by street fashion idea. These basic rules are mentioned below:
Affording a Rolex is not in everyone's budget. However you can go for equally interesting or classic watches to enhance your personality.
Learn playing with colors as choosing the right color matches will do wonders for you. Like if you are wearing yellow then try other things in grey or navy blue.
If you adding tie to your formal attire, finish it off with a smart and simple tie bar. As, decorating a tie will be funny.
Be comfortable while travelling, but this does not mean that you are not getting an excuse to look like slob.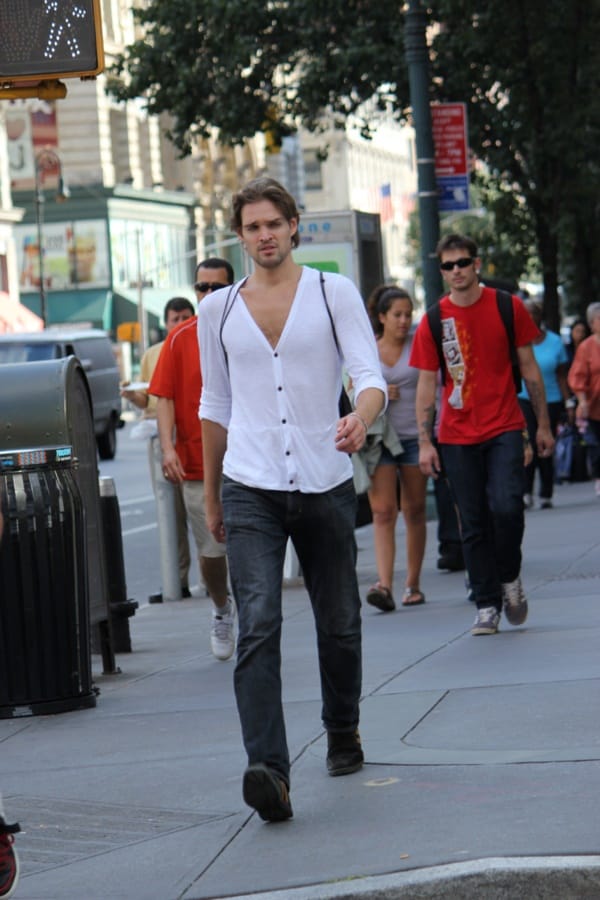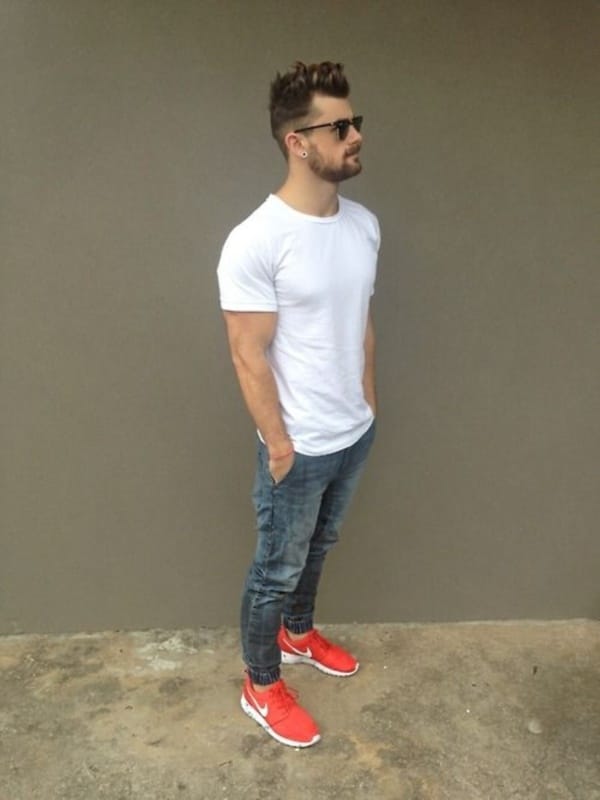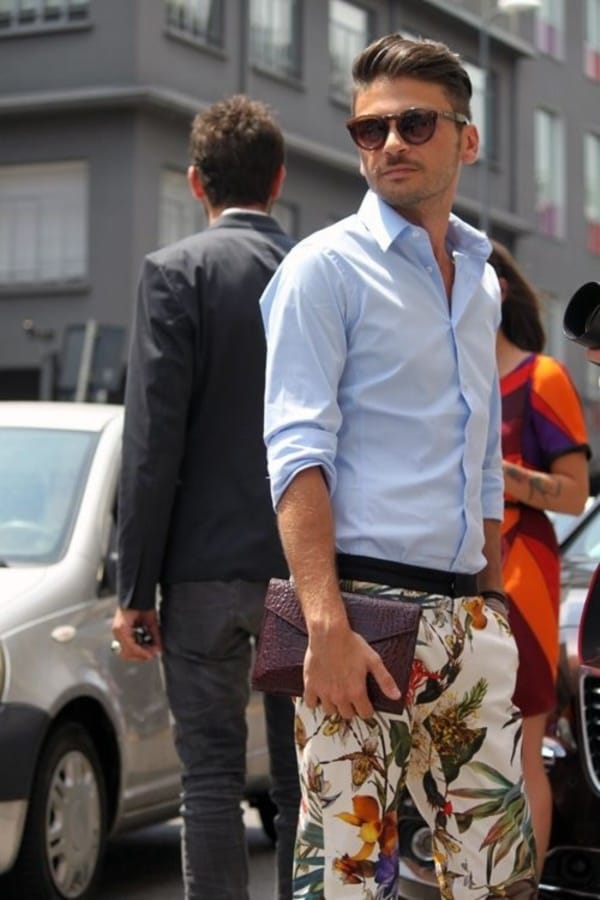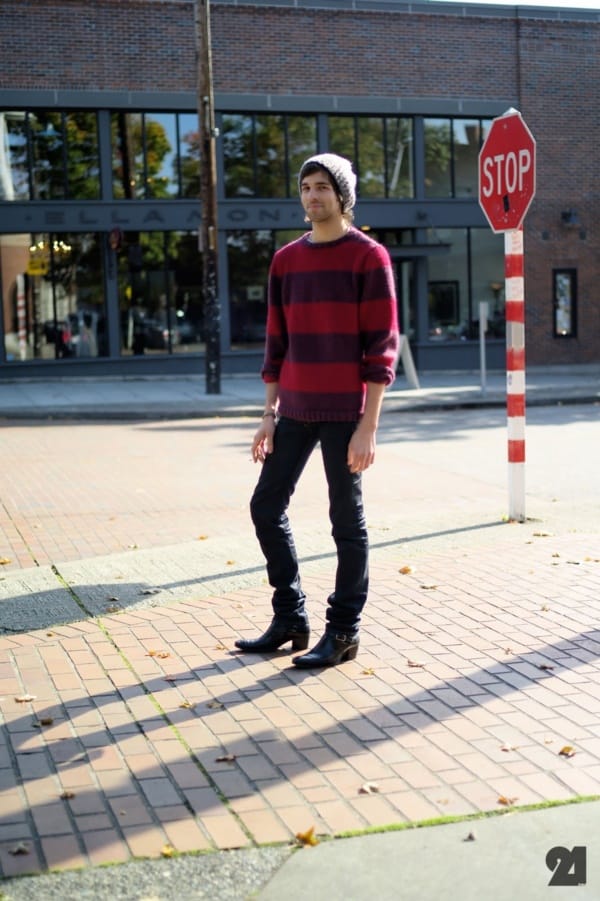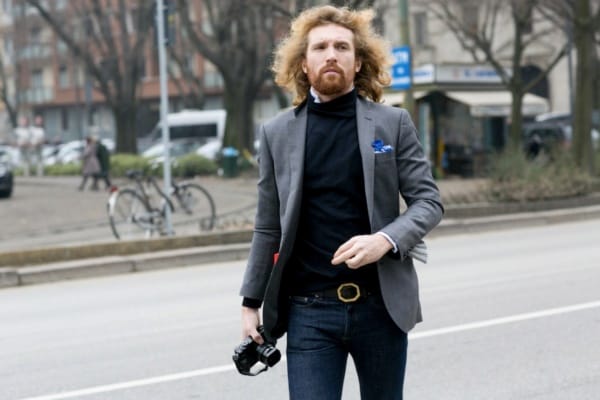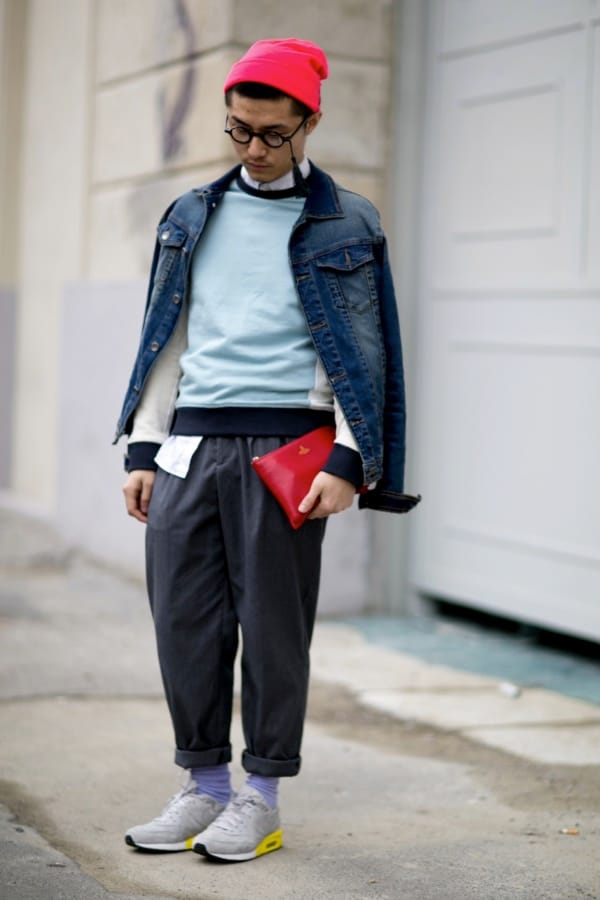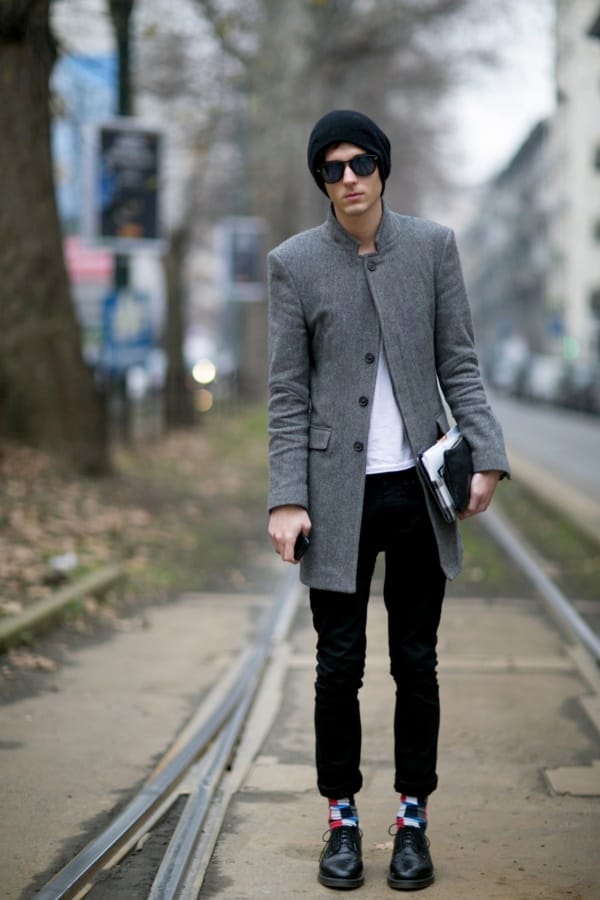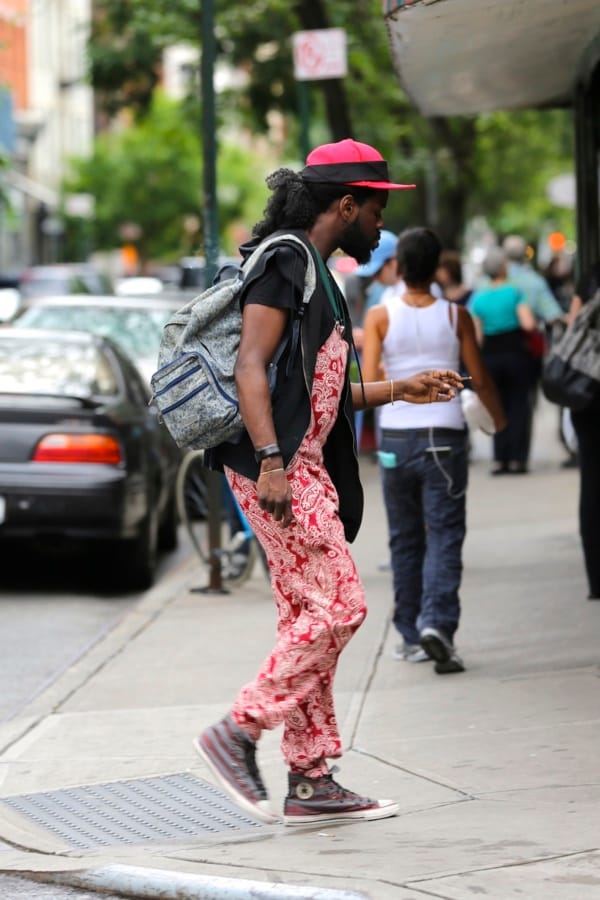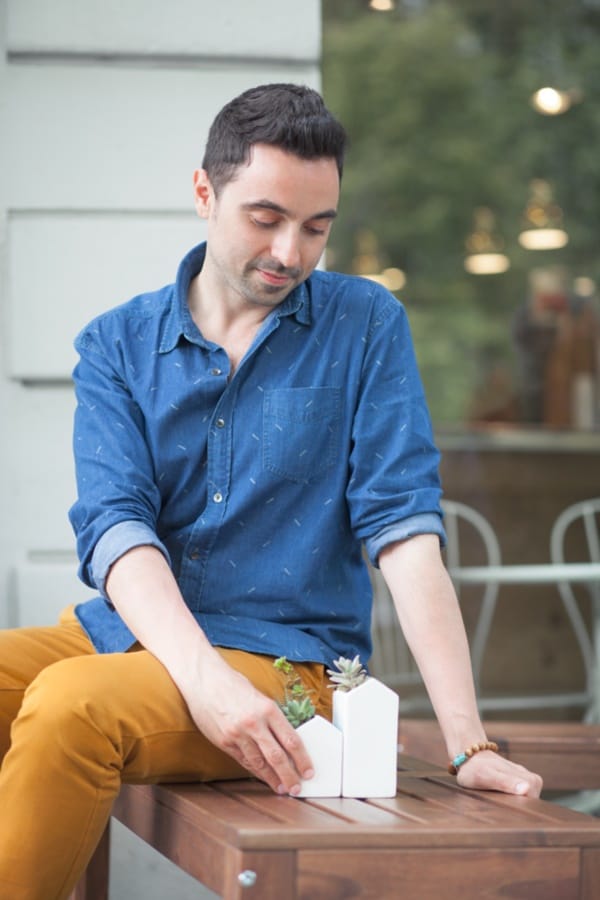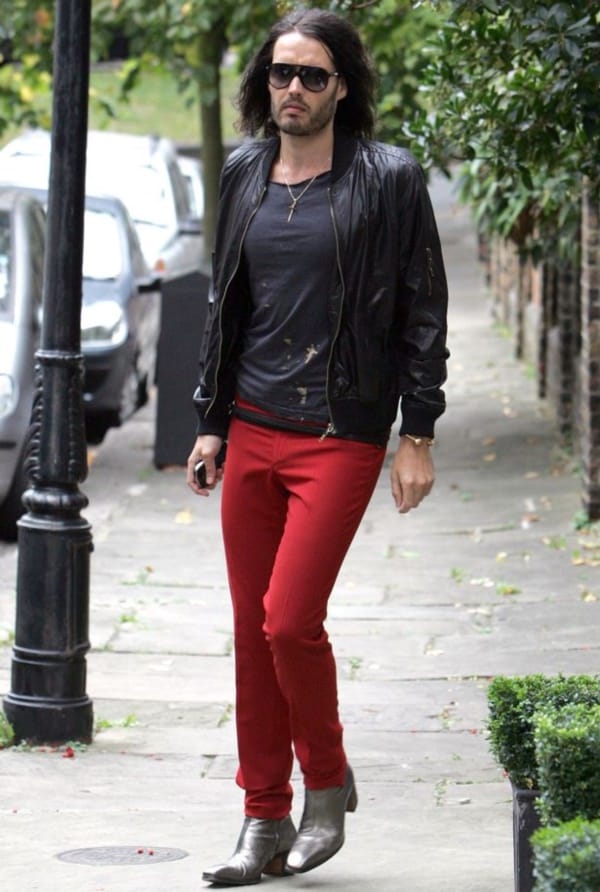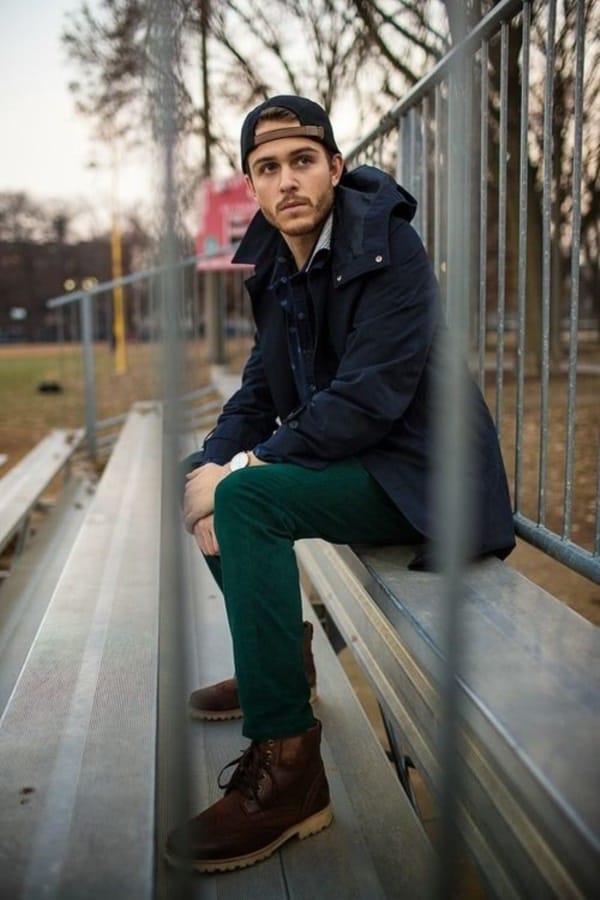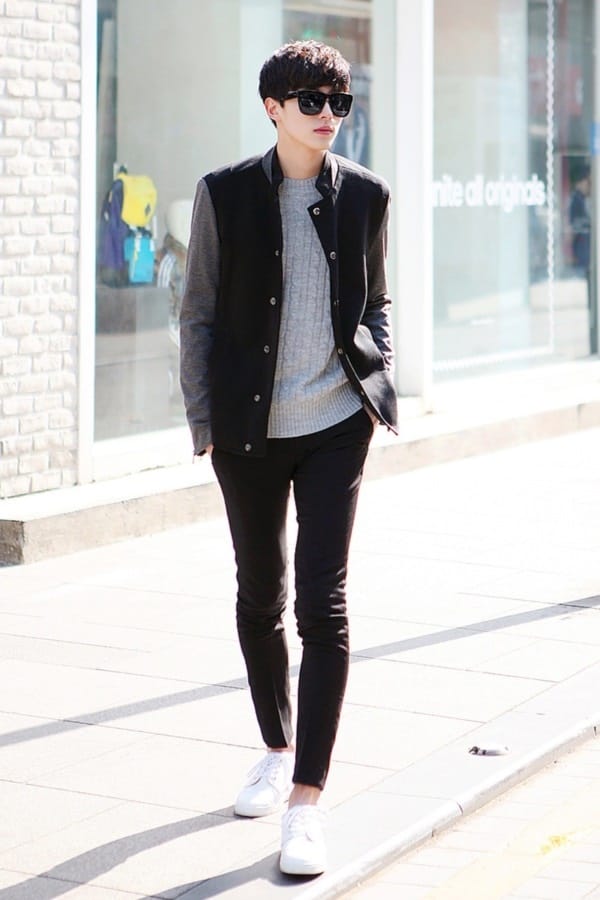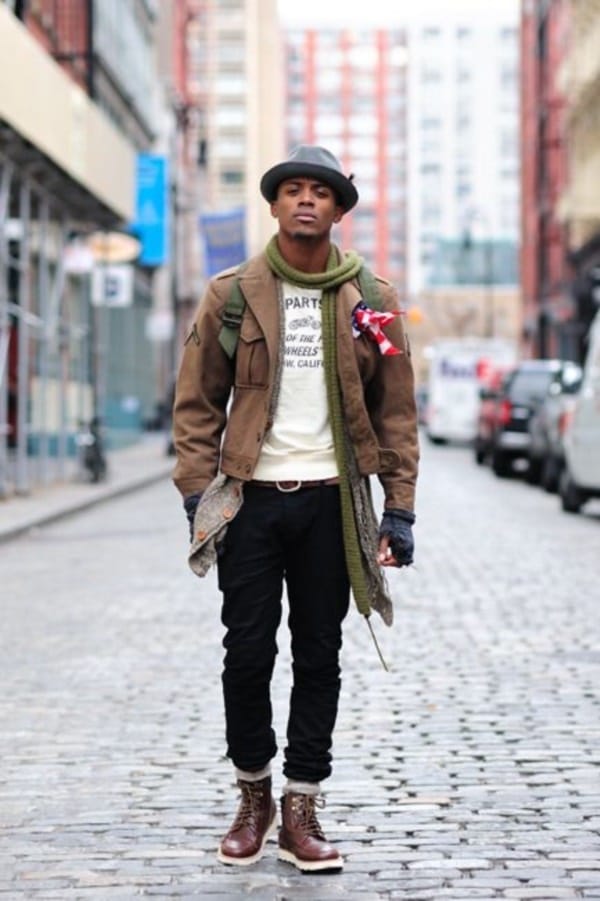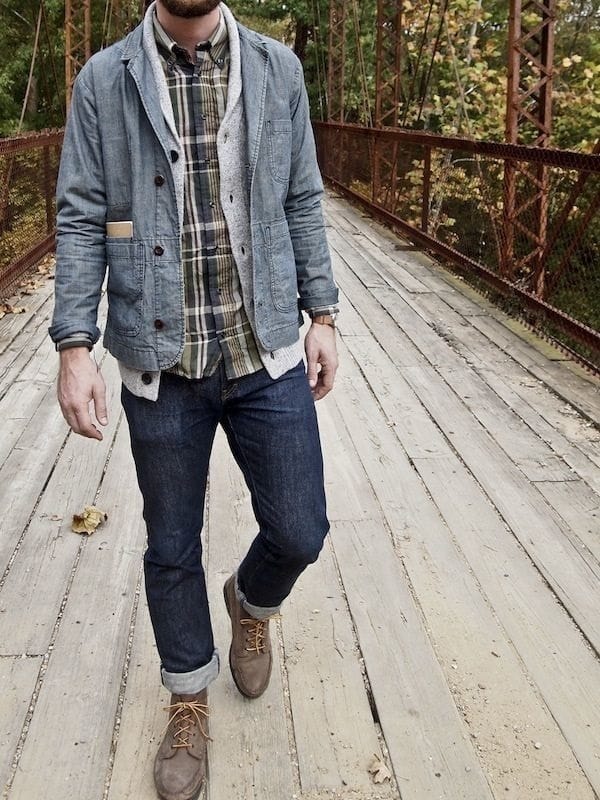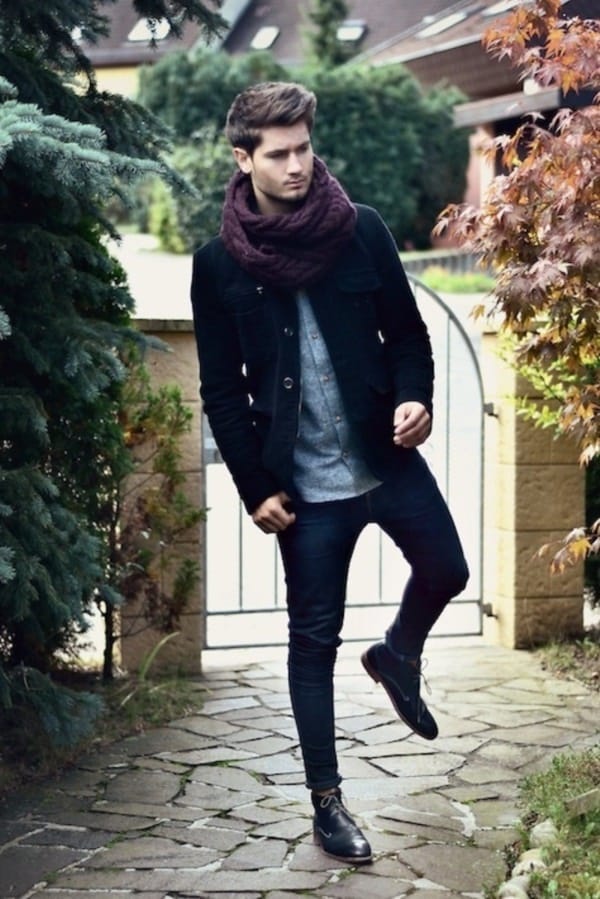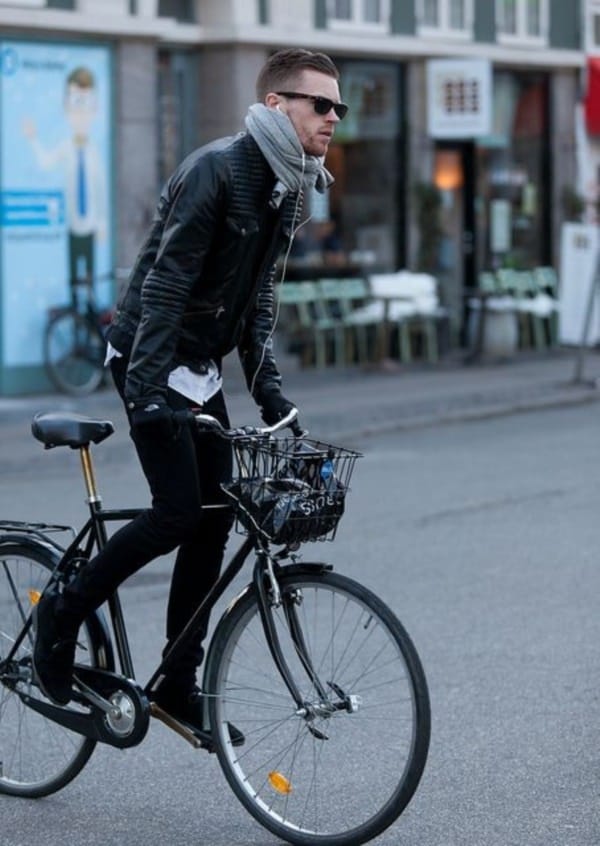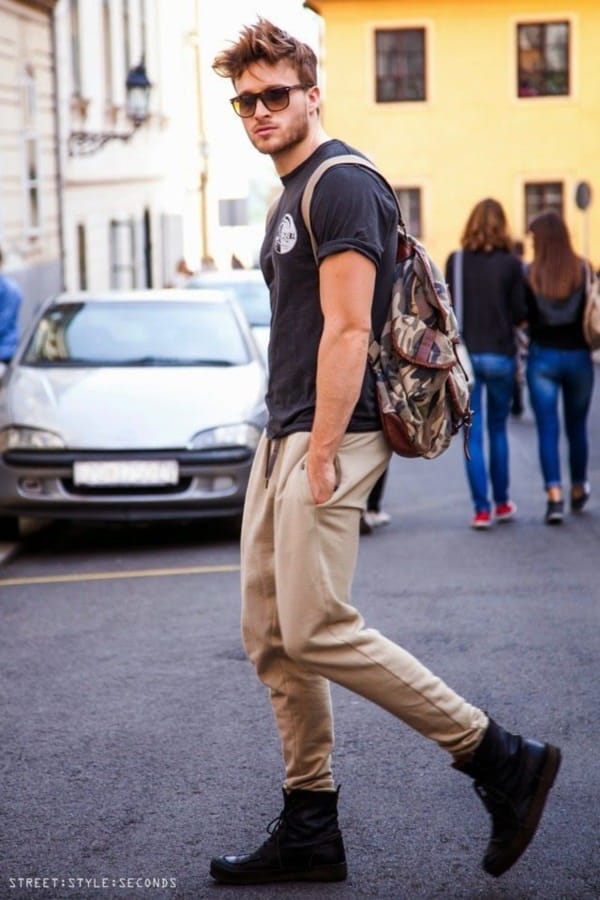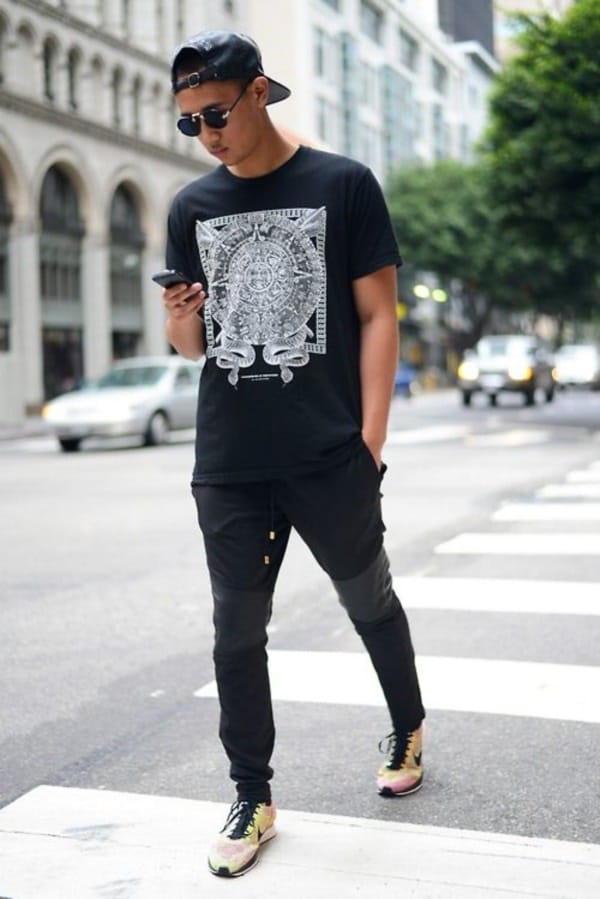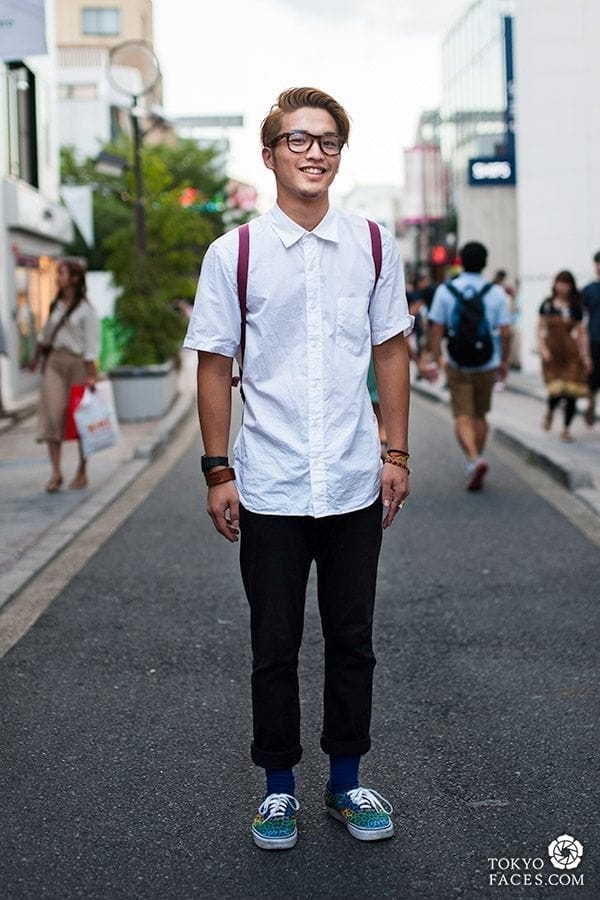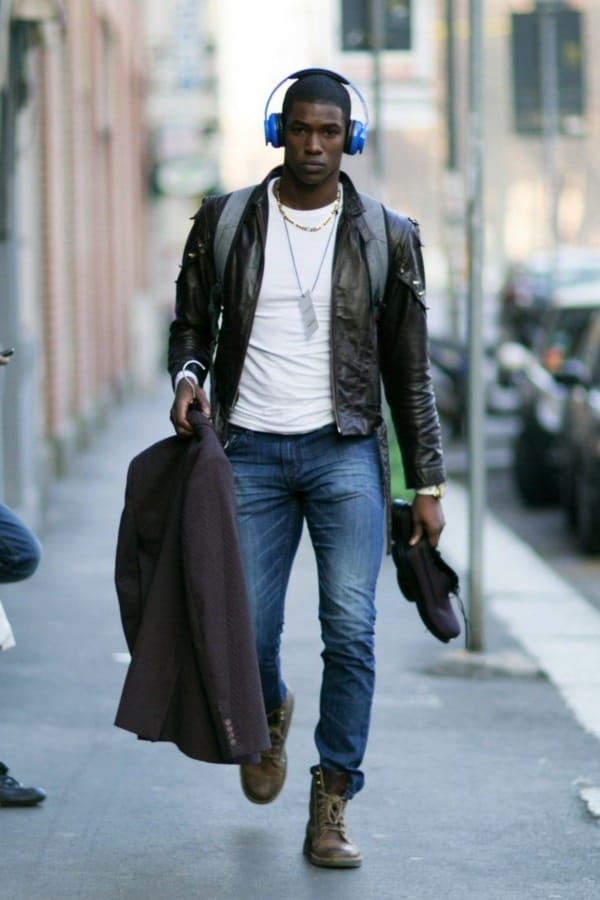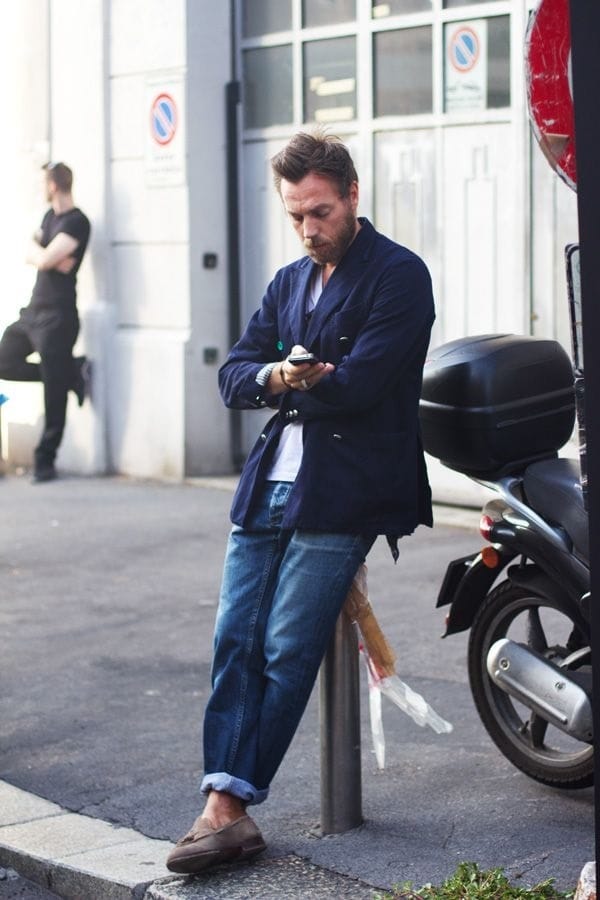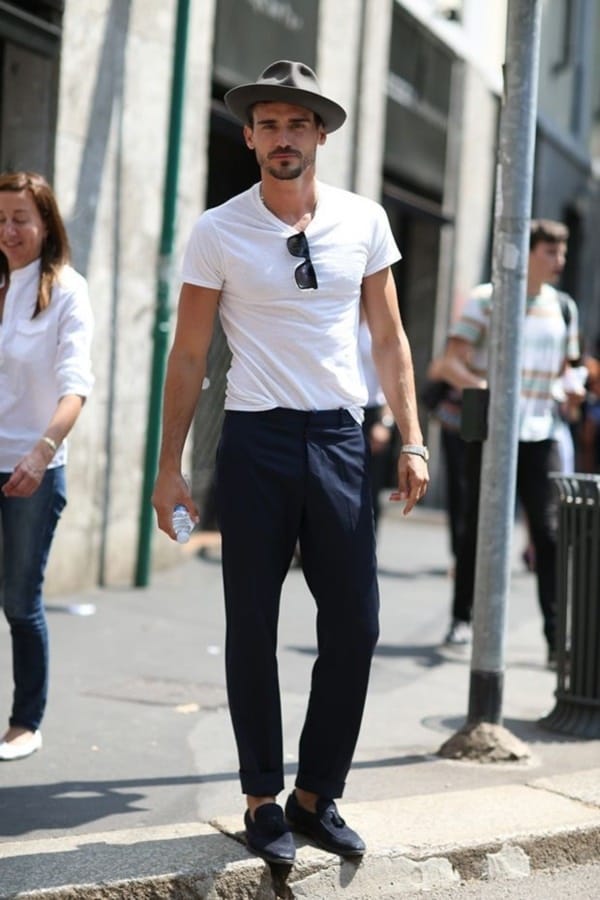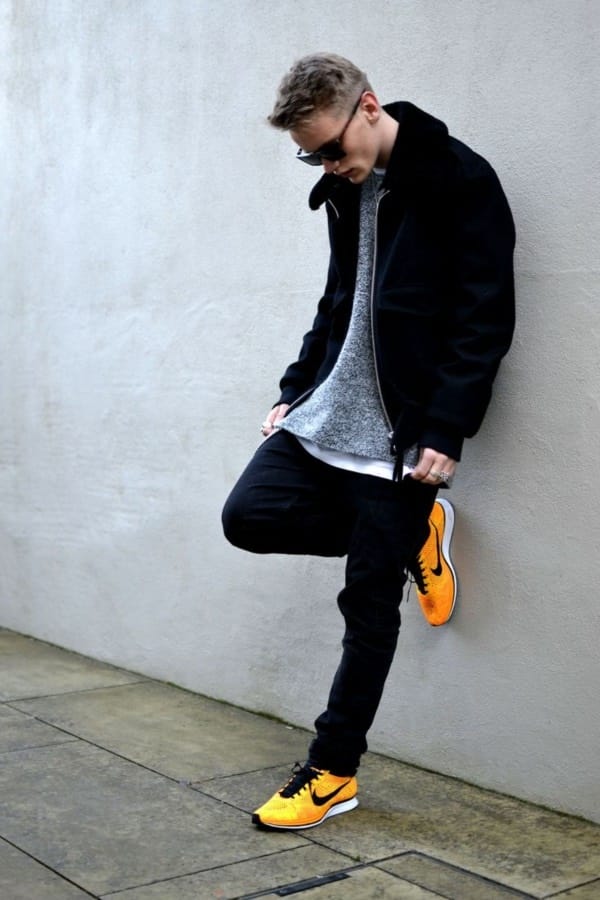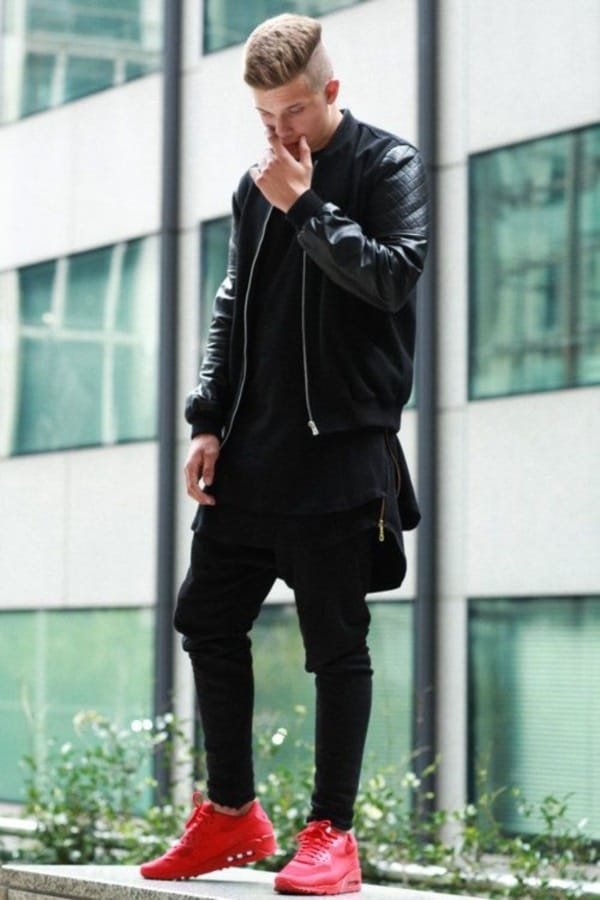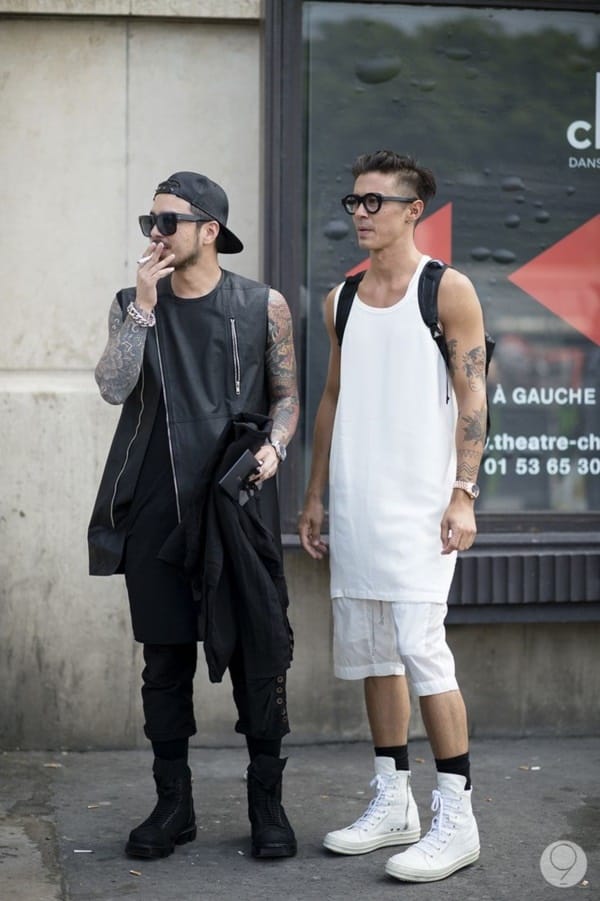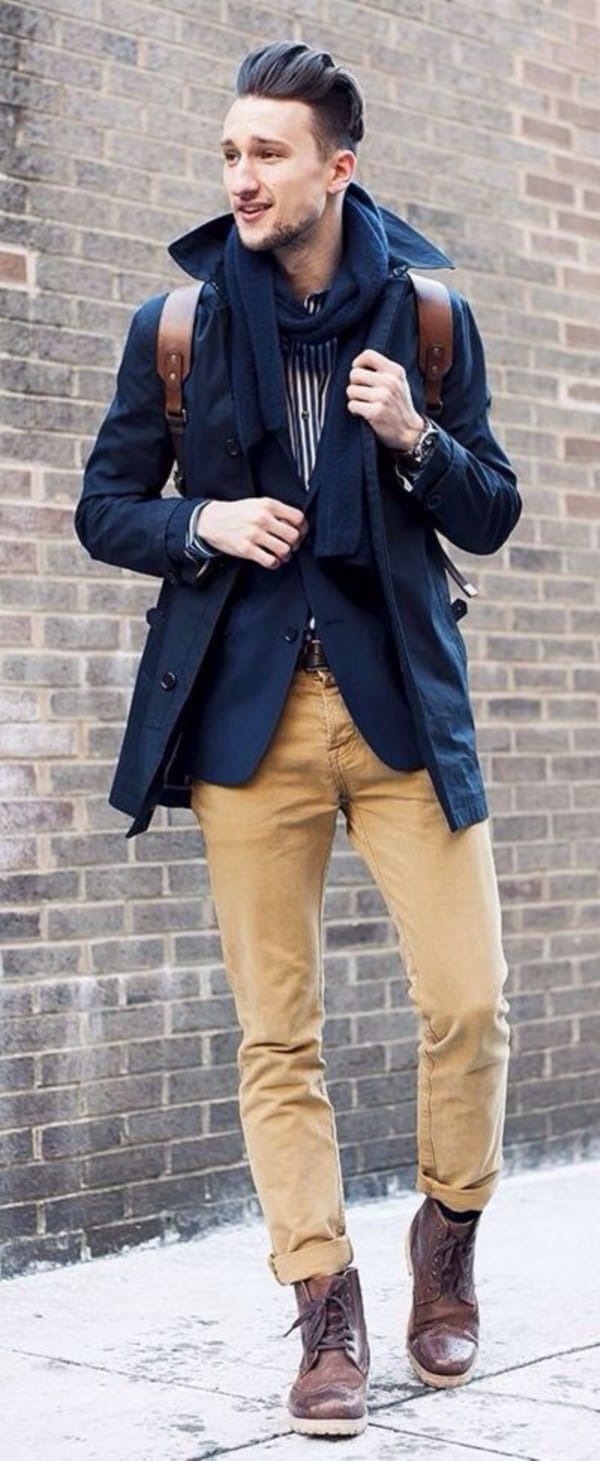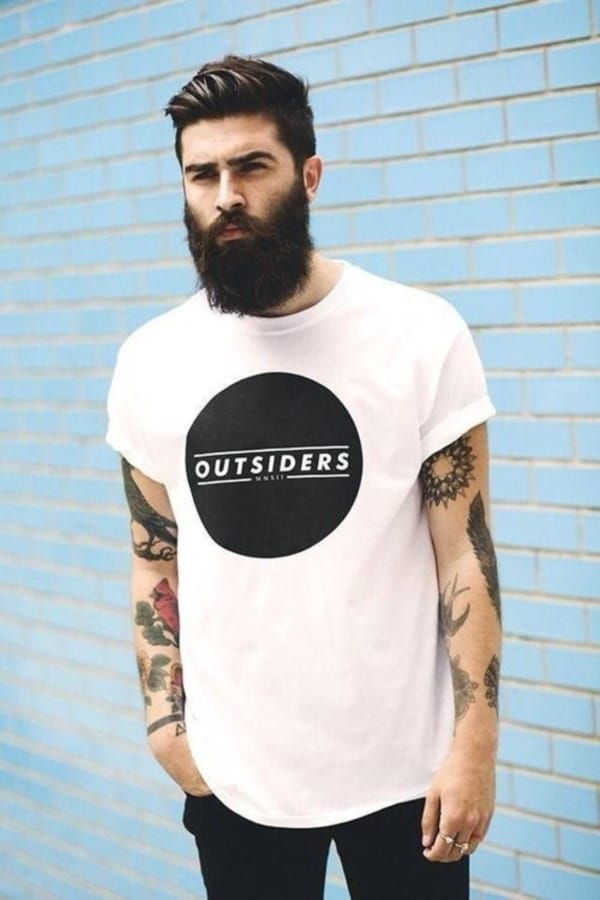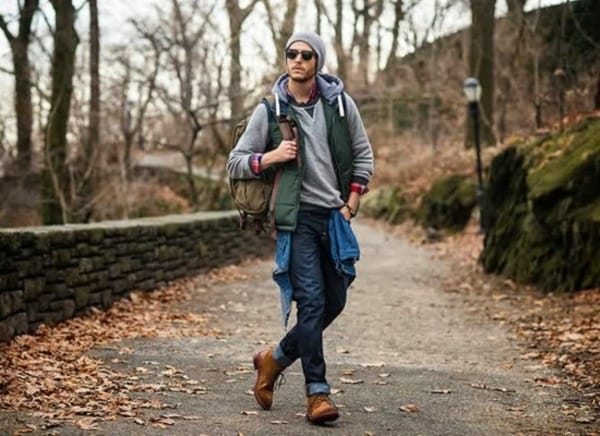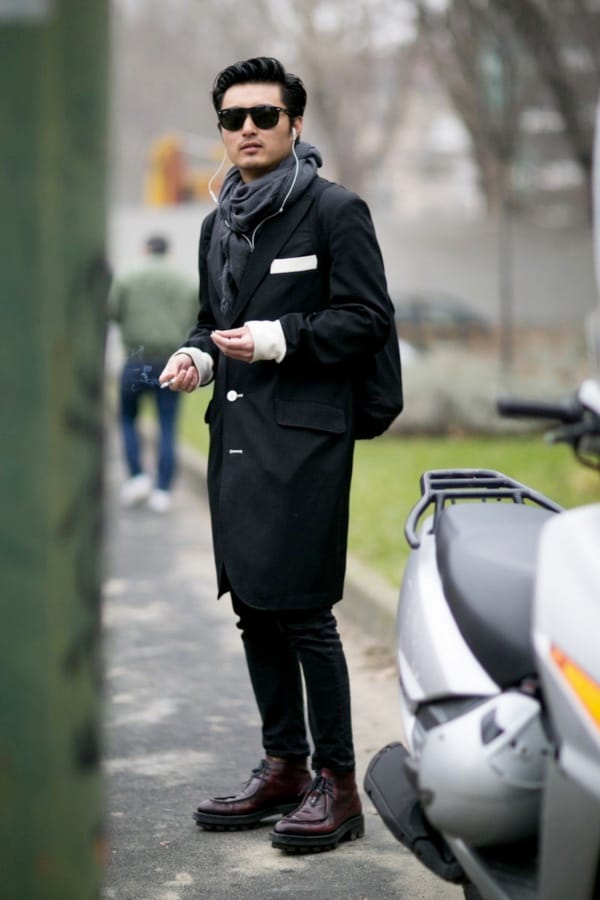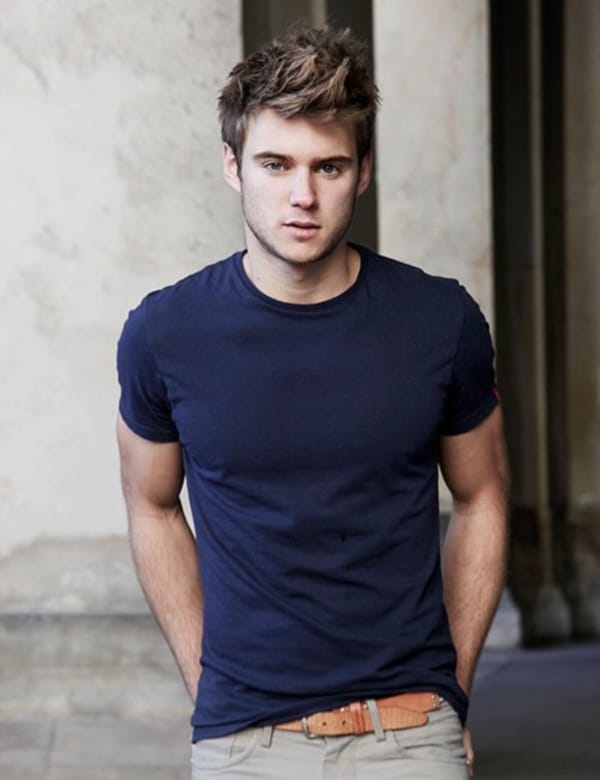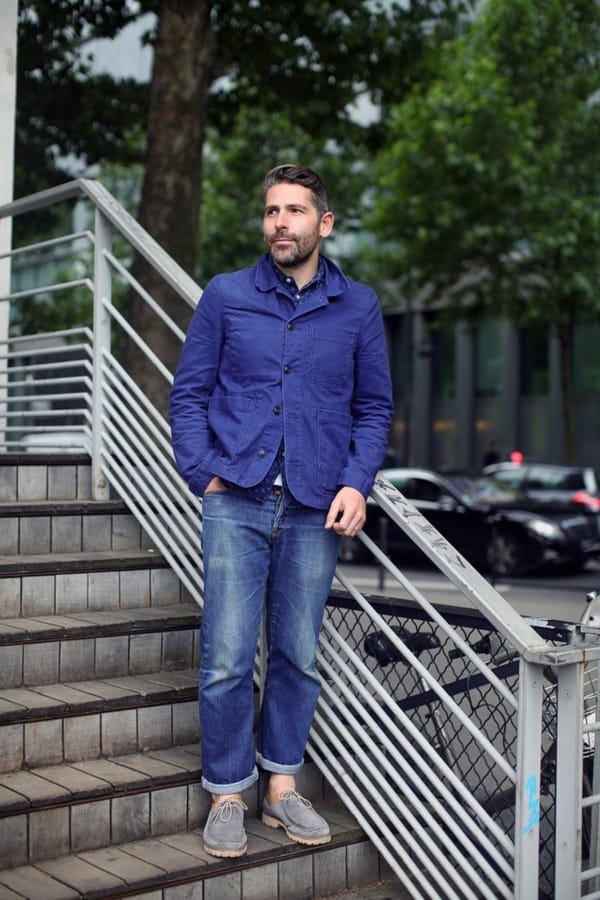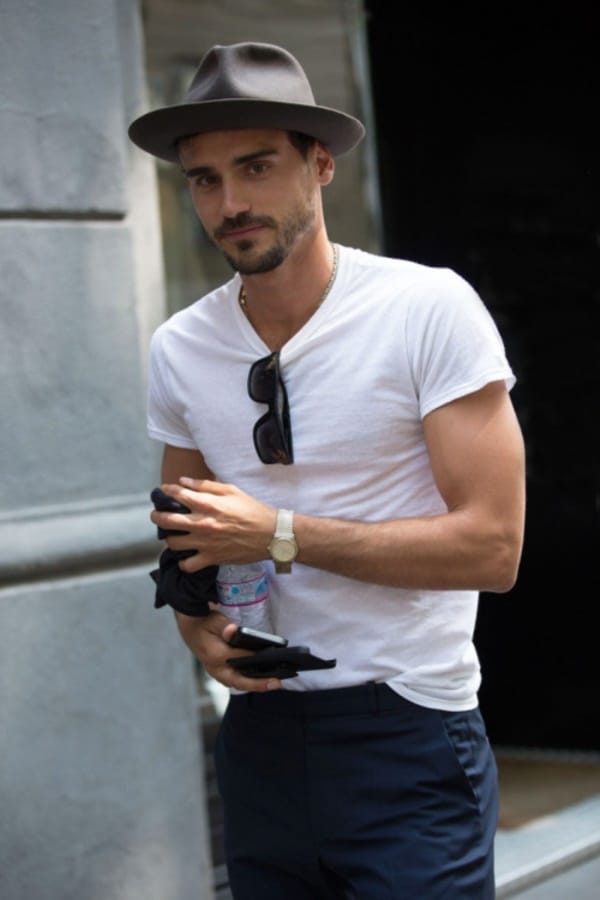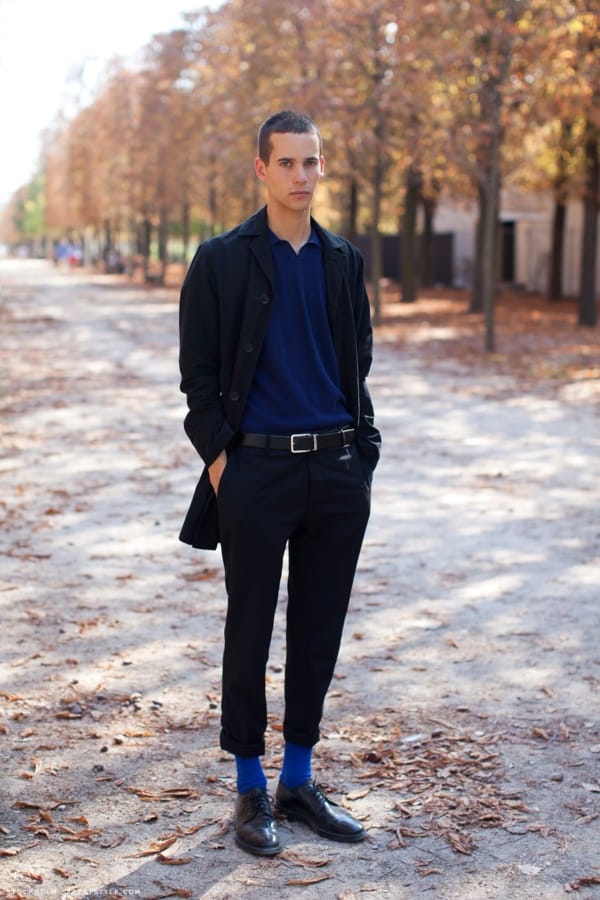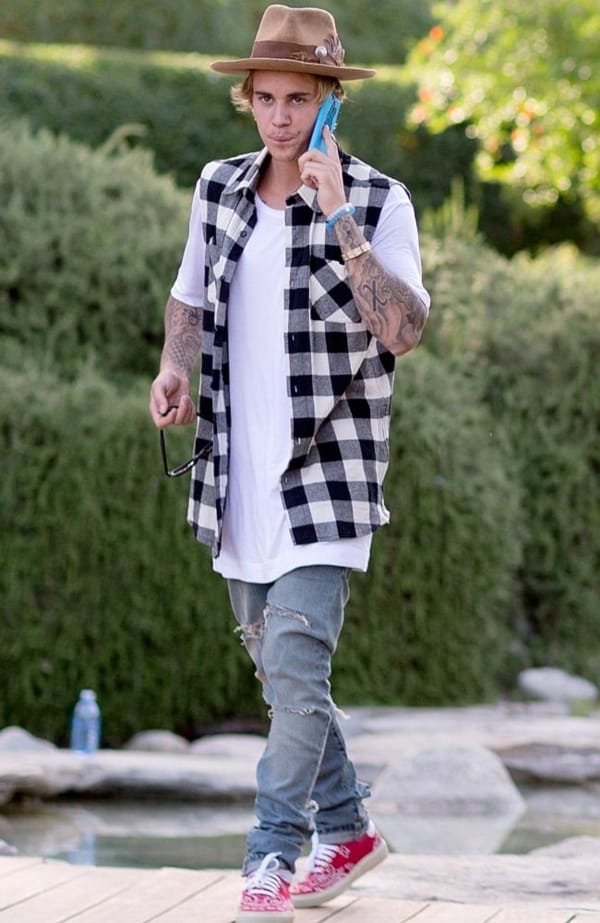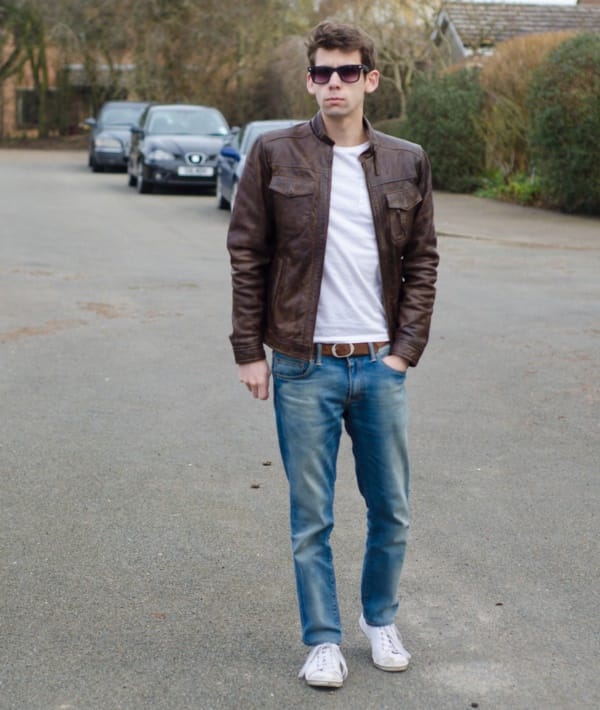 Select the right accessories and wear them confidently with your clothes. Street fashion outfits does not mean vulgar or cheap, they simply mean dressing up in a cool way rather than being professional.An angular tattoo is probably one of the least regretful things to get emblazoned on your body.