Beauty sleep's over and like every other day you are going to rush to work. And reporting to office dressed in the same old blazer and pencil dress with a decent sleeked back bun is awfully thumbs-downed. Sounds like no fun, isn't it? What if I told you there are not one but 40 ways to style hair differently each day you head to work and redefine moda? We are right here giving you a pep talk about how being a mother is yet another reason for you to try these Easy-Peasy Self-Do Hairstyles for Working MOMs.
Self-Do Hairstyles For Working MOMs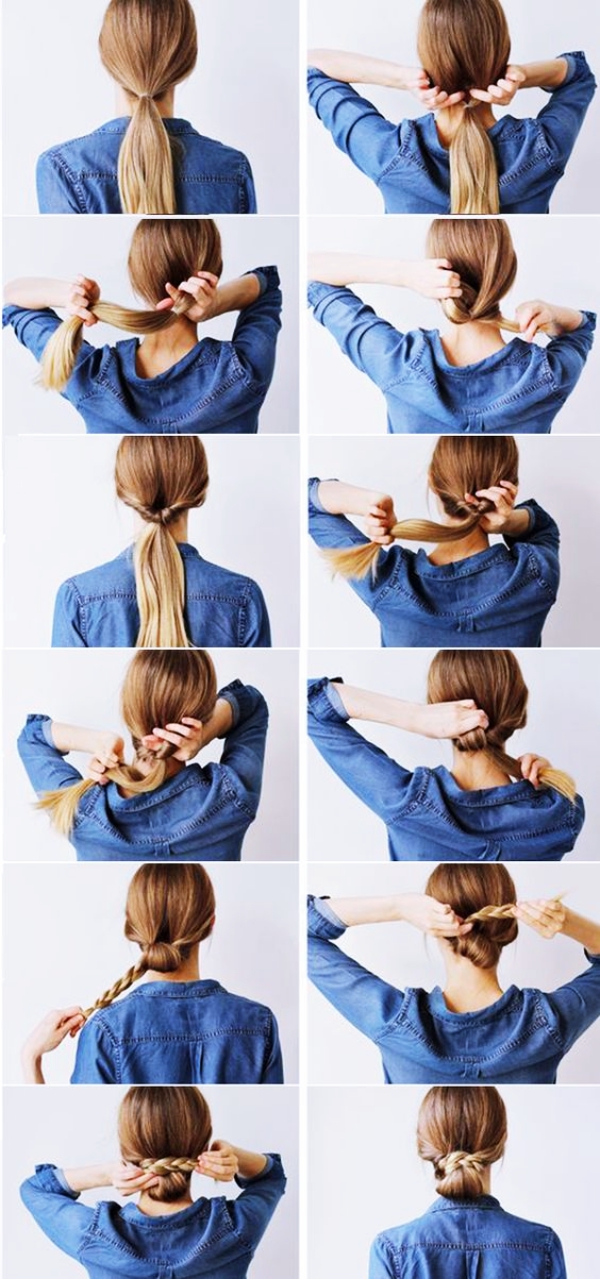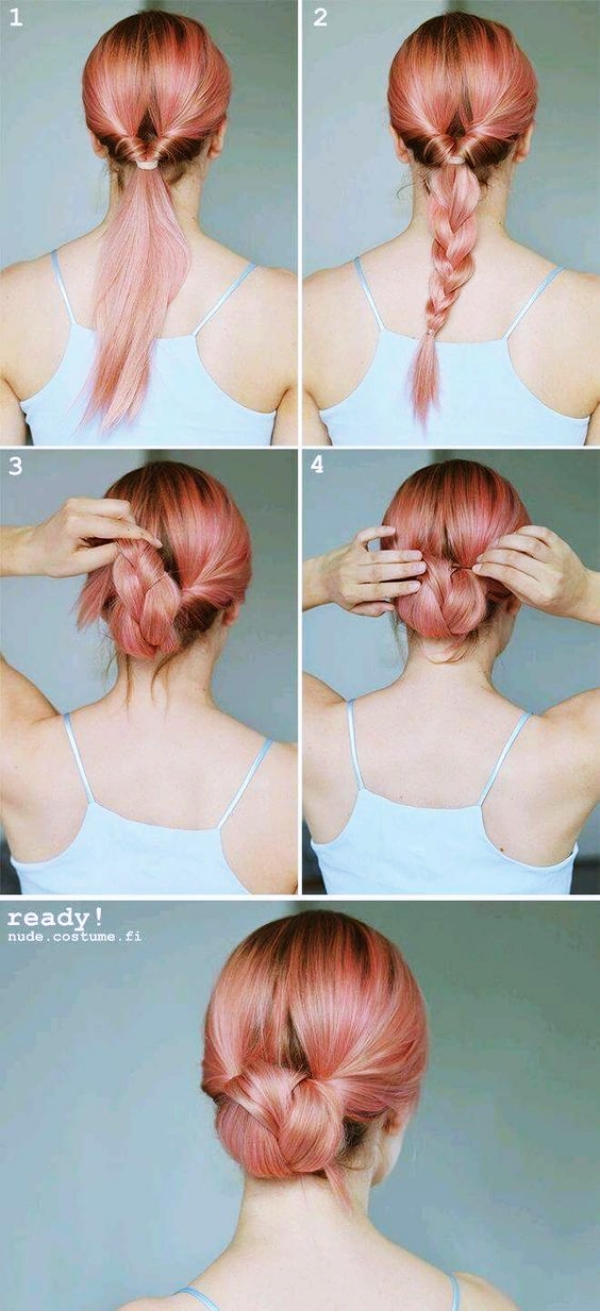 Easy Hairstyle Tutorials for Short Hair
Braided Low Bun

Just like that, divide the hair in three equal parts and start braiding each part separately. As soon as you are done braiding the hair, all you have to do is roll and twist the middle braid to get a low bun. Now grab the braids to the left and right side of the bun and intercross them to pin and get your braided low bun. Decent yet chic!
Side Braided Hairstyle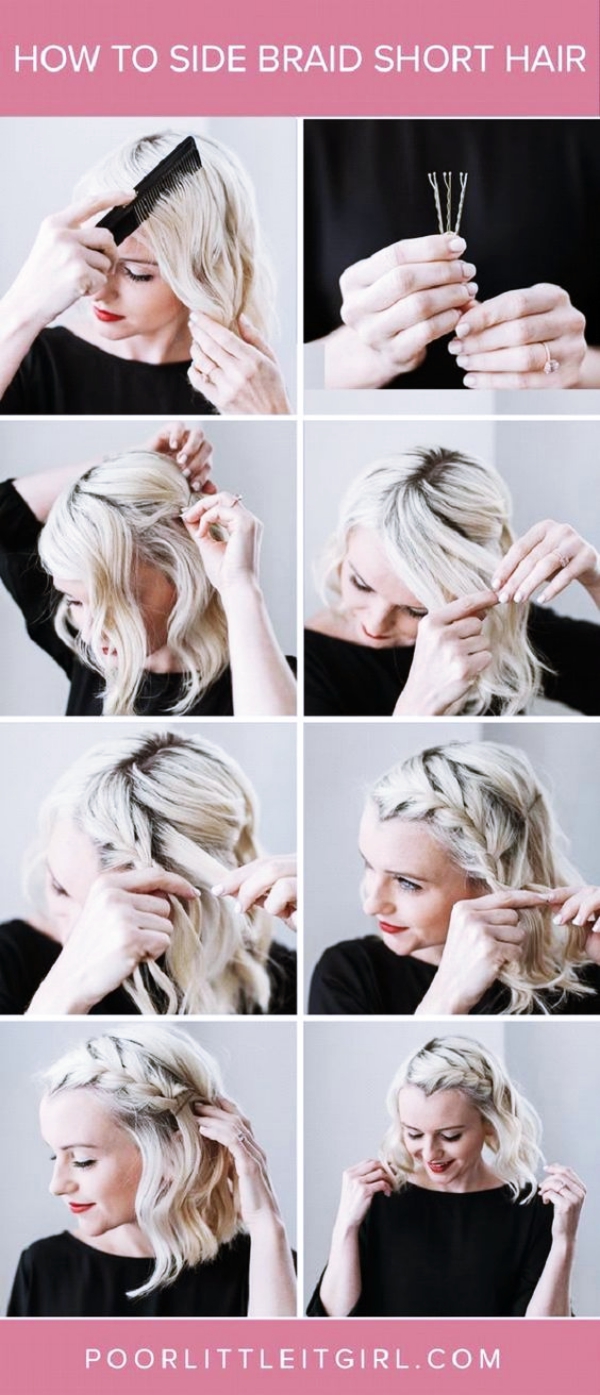 Technically, if you have an incredibly short haircut, then I am pretty sure how much annoying it is to not be able to style up differently. Well, here is yet another solution. All you have to do is grab the temple and crown hair thereby starting to braid them up as shown in the picture and pin at the back. VOILA!
Pull Through Braid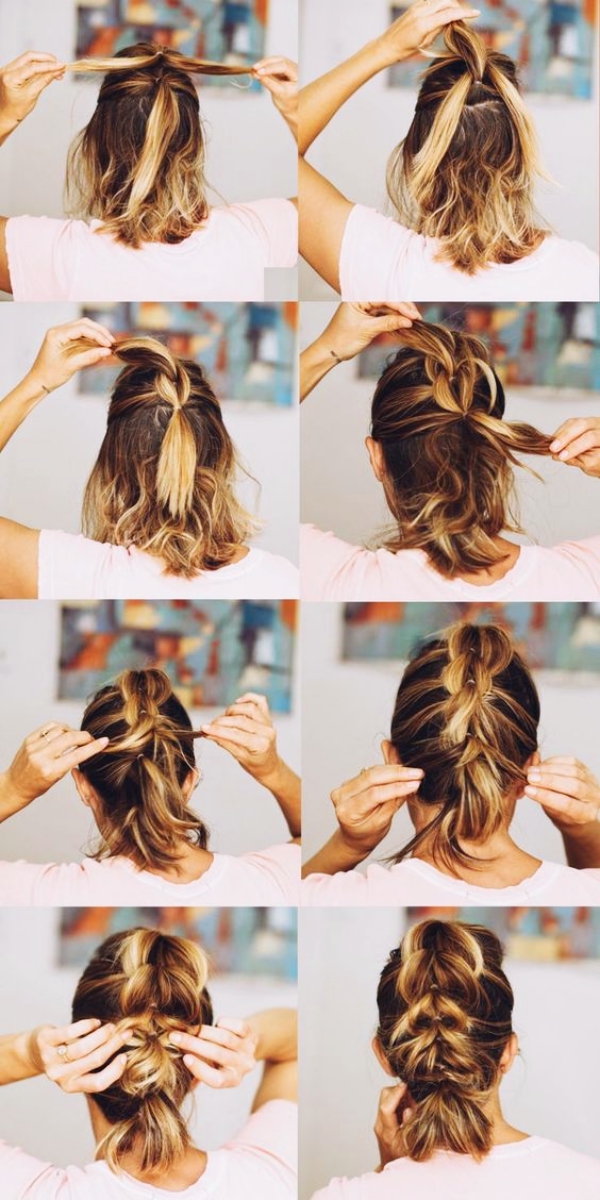 Trust me; this one is going to be the easiest and the most stunning hairstyles that work really good from working moms. Make a simple half up half down hairstyle and make another one like it just below it as shown. Now, divide the tail of upper half up-do into two parts and pull the one underneath it above thereby securing it with a rubber band. Again, pull and secure and pull and secure and go on until you reach the very end.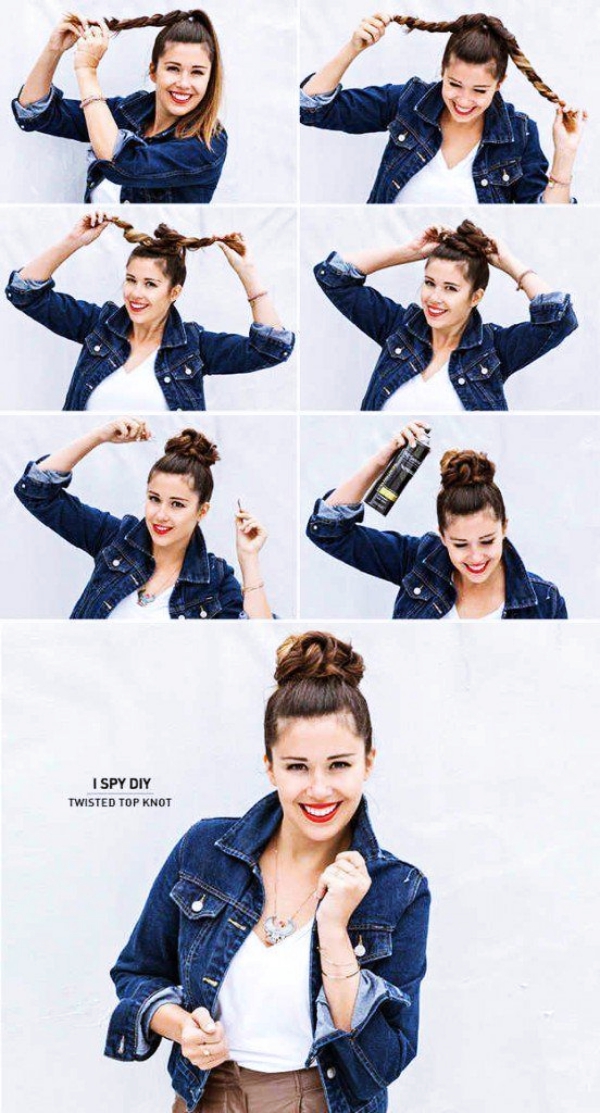 Easy Hairstyle Tutorials for Medium Hair 
French Braided Twisted Bun

Part your hair and start braiding the crown hair adjacent to your scalp. Don't braid on both sides of the scalp but only on either side of it. As soon as you are done braiding and you reach the very back of you head grab hold all the hair and tuck it up in a bun. Prefer securing the hair into a ponytail using elastic band first as to make your hairstyle last longer.
Ponytail into a Bun

Make a ponytail and start to twist and tuck the hair into bun. Make sure you secure the bun properly with bobby pins running in all the four directions and not just vertically. For a finished and lasting look it would prefer you to simply apply the hair spray that sets the hairstyle perfectly for you 9 to 5 routine. Best shoulder length hairstyle, for sure, it is!
Braided Rolled-Up Bun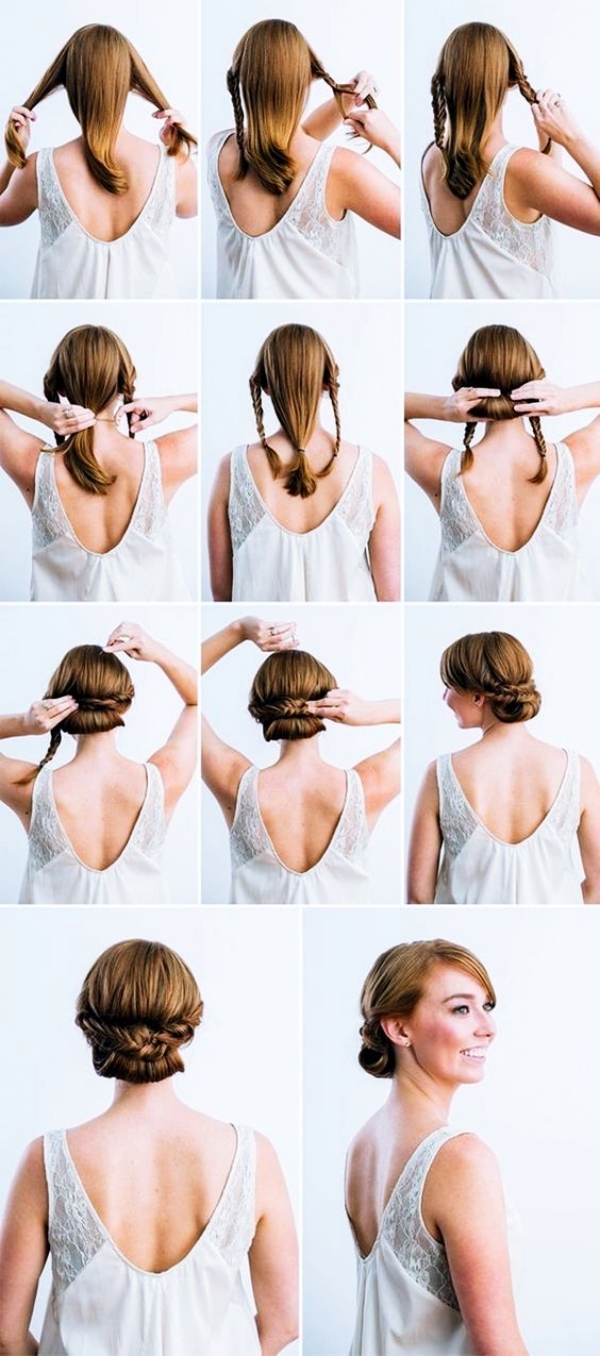 Again divide the hair into three portions letting middle one be exceptionally bigger. Braid up the left and right portions of the hair while you roll up the middle one to tuck it into a French bun as shown in the image. Further, covering the bun with the braids is all you need to do for desired look.





Easy Hairstyle Tutorials for Long Hair
Celtic Half-Up Knot

Yet another sophisticated shot at hairstyles and you won't need more than a minute to let you walk outta door looking all sexy and smart. Just follow the steps and you will reach the sexiest look of all times. This hairstyle is perfect even for medium hair length but longer the hair, hotter the hairstyle looks. Plus, straighten up the hair for a finished look.
Triple Braid

Just like that, divide your hair into three equal parts and braid them up. Now that you have three braids, braid them together to get the desired hairstyle. A little bit of hair colour spilled giving stunning and natural ombre effect would add points to your hairstyle and appearance.
Twisted Bun

Divide hair in three parts with the middle one exceptionally larger than the other two. Grab all the hair from the middle portion and twist and tuck them into a bun as shown. Second, twist the hair from left temple portion and pull it towards the right side of the bun to secure with a pin. Do the same to the right temple hair and HEY PRESTO! You are done for another stylishly professional day with this perfect hairstyle.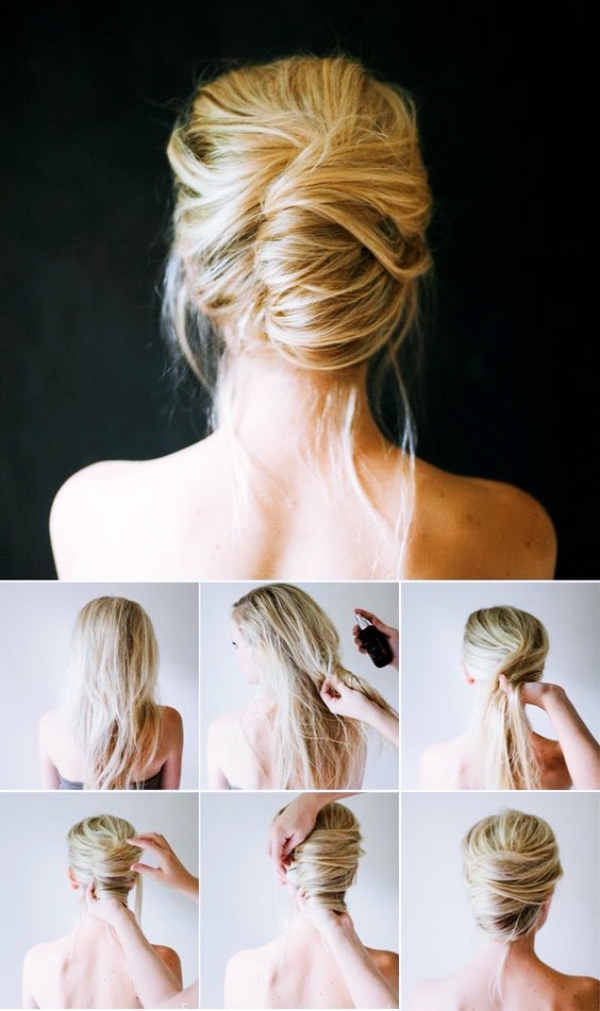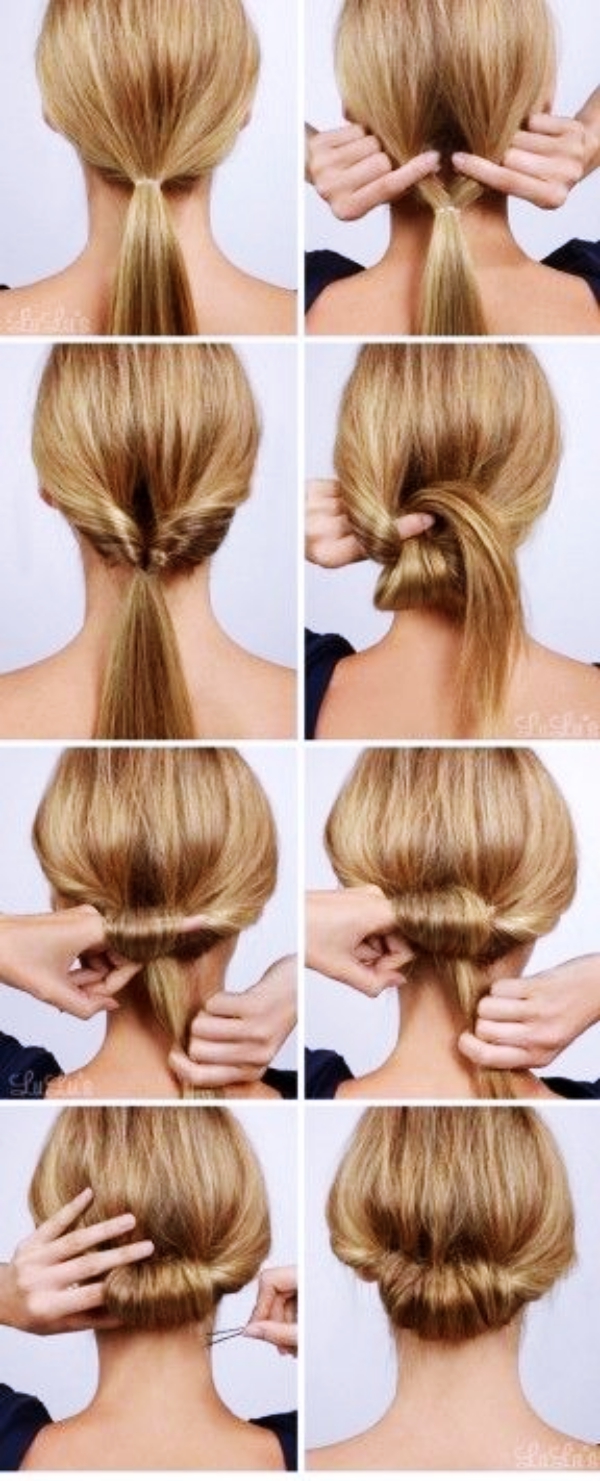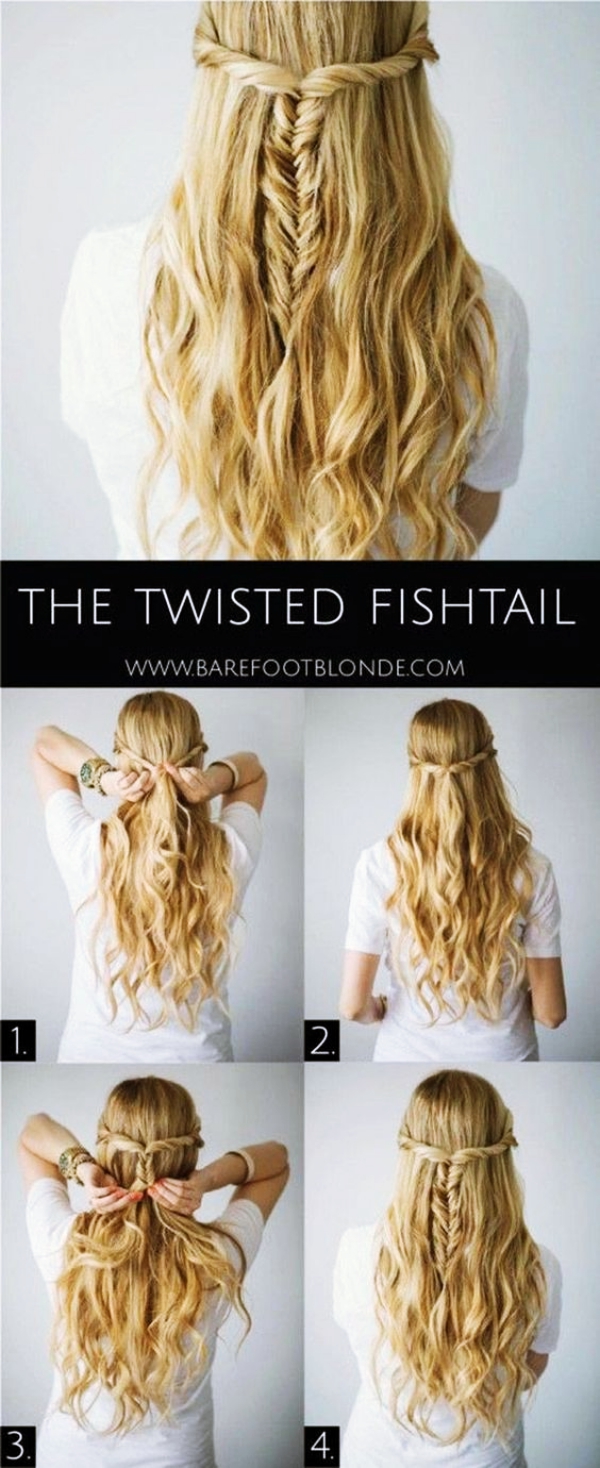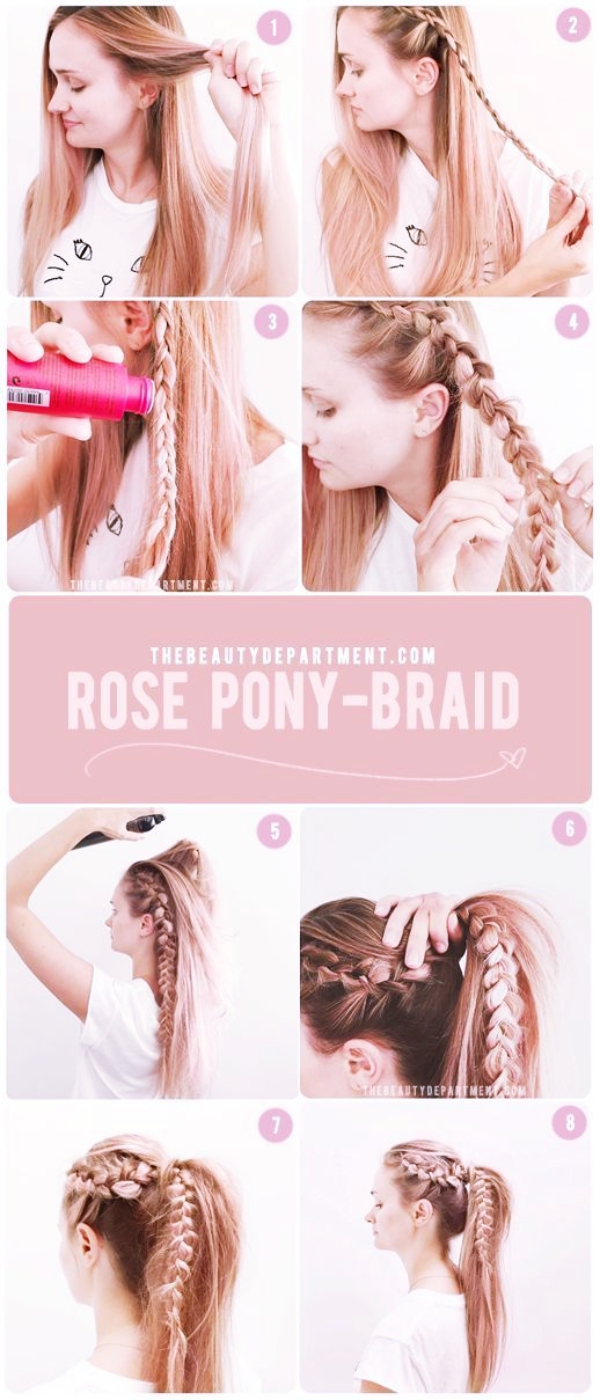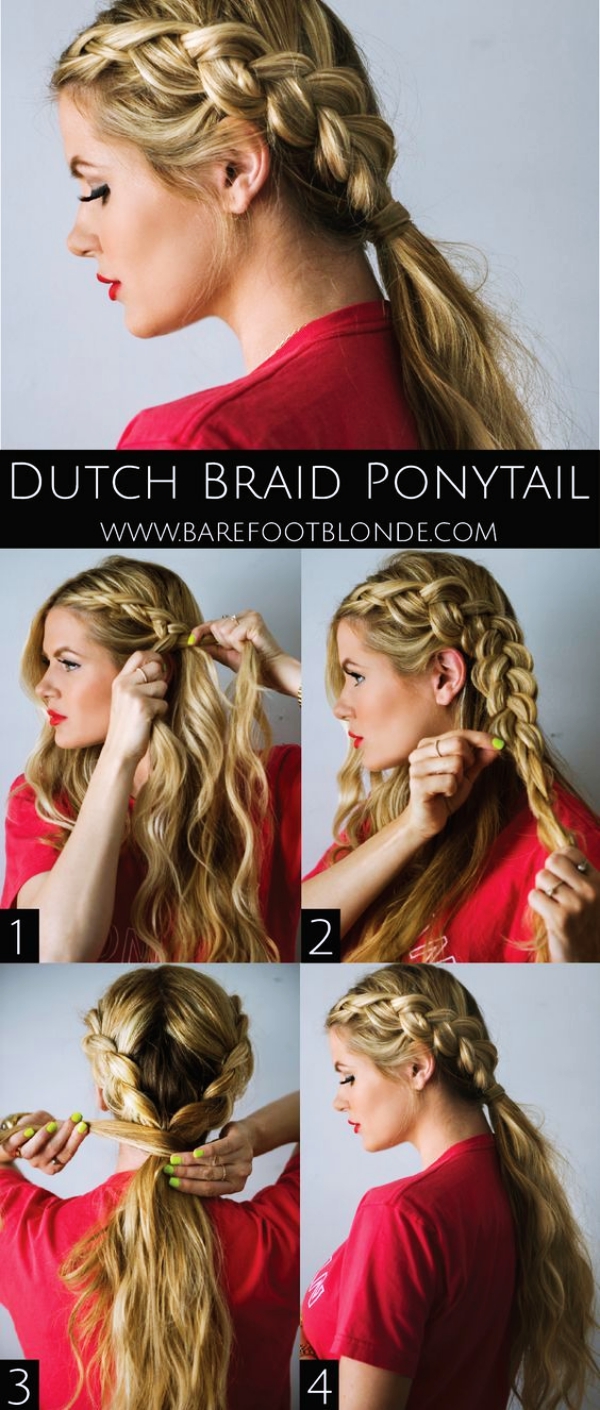 I am pretty sure that the boring low-back sleeked hairstyles not being on your hit list anymore would absolutely make you fall for these Self-Do hairstyles for working mom that are far more than what we call "professional and sexy".