Feeling green eyes with those men around for they don't have to get their head messed thinking of a better hairstyle everyday unlike ladies is pretty understandable. But guys; complimenting her is what you have to do since it is no easy thing to get your hair done gorgeously and look hot. After all, it is such a painful thing for a girl who spent two hours in knowing perfectly Cute and Girly Hairstyles with Braids that suits her outfits!
Though; infinite braided hairstyles are here to pull you out of the misery and make your big day much special. By the way ladies; feel happy that you can look different everyday with stylish outfits and stunning hairstyles. It is time to tease you man for he doesn't have that perk! Ha-ha!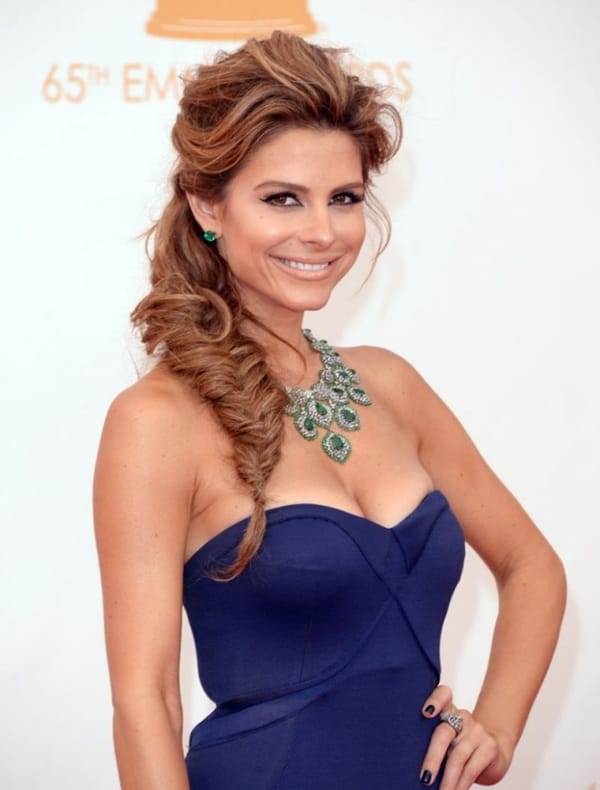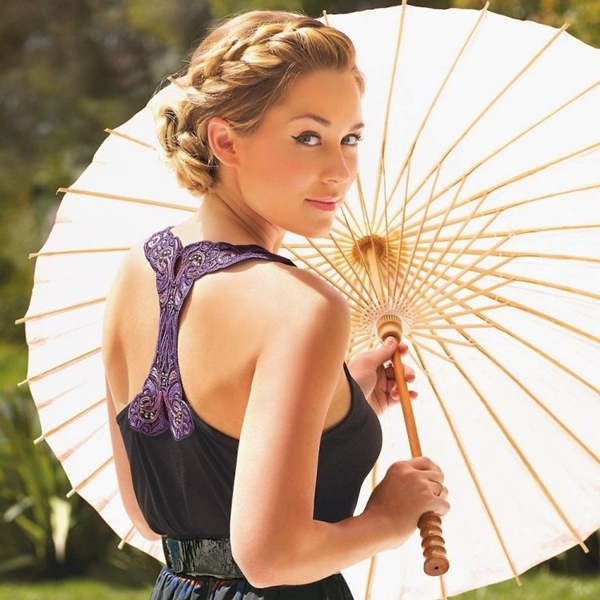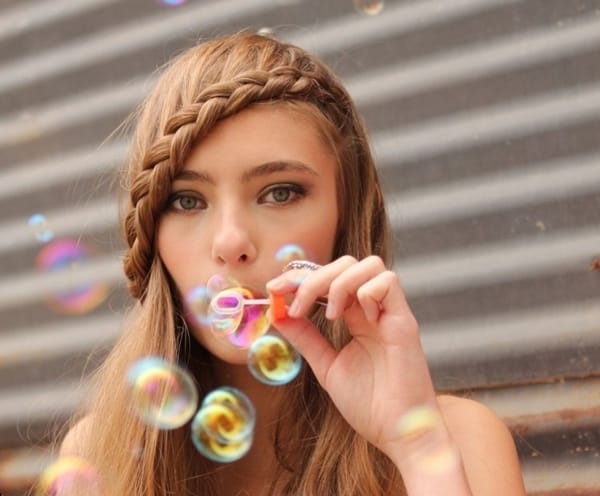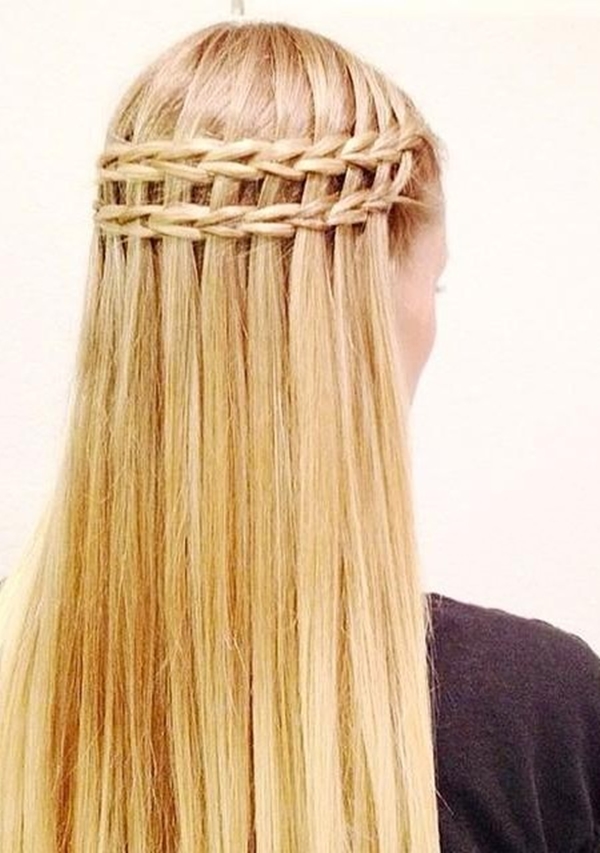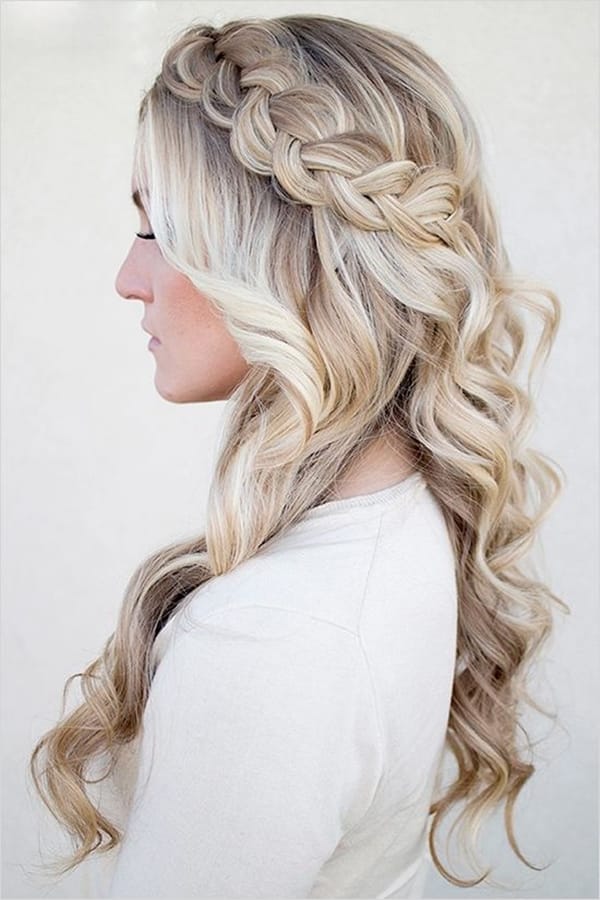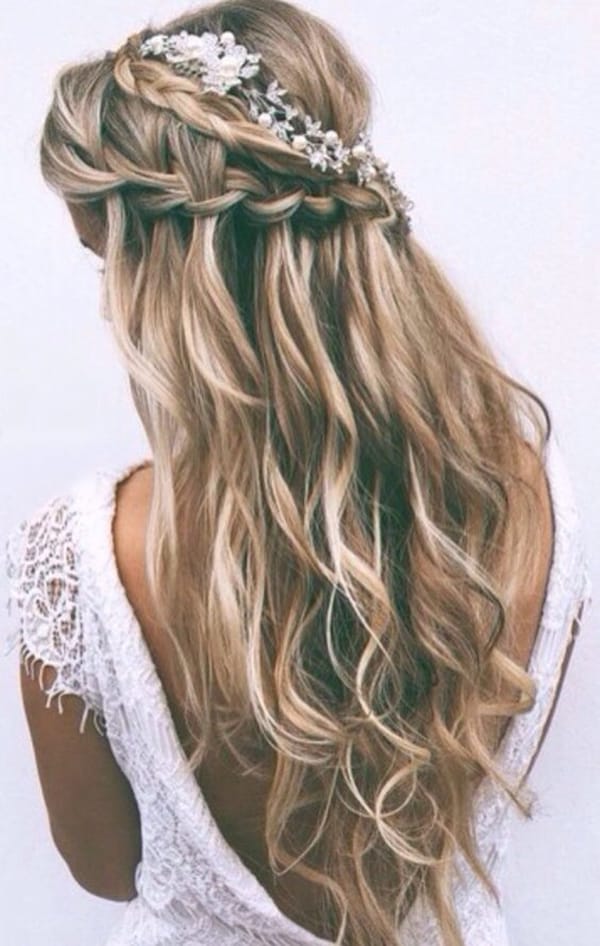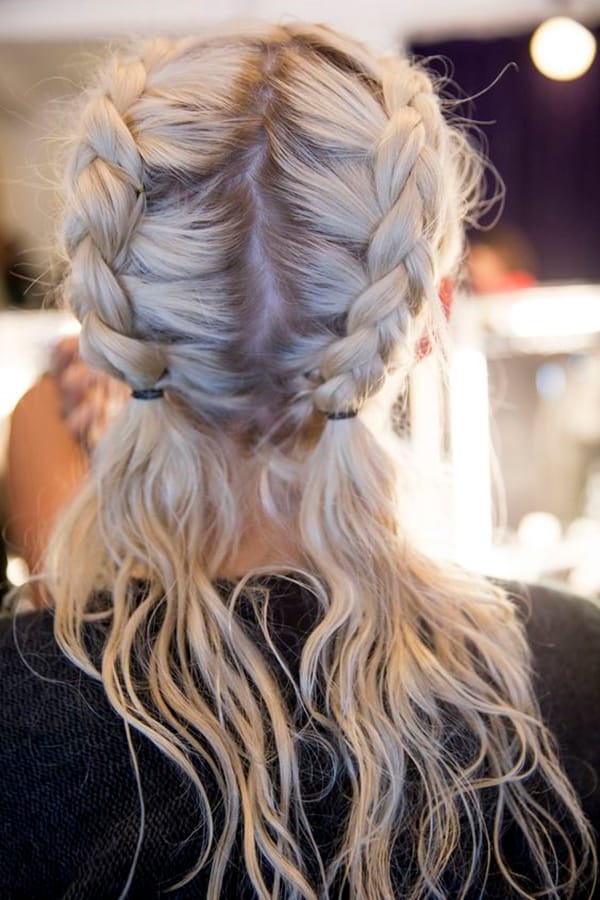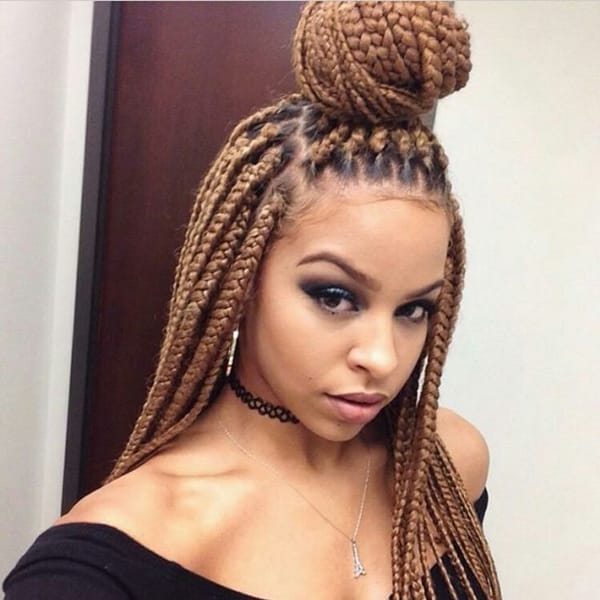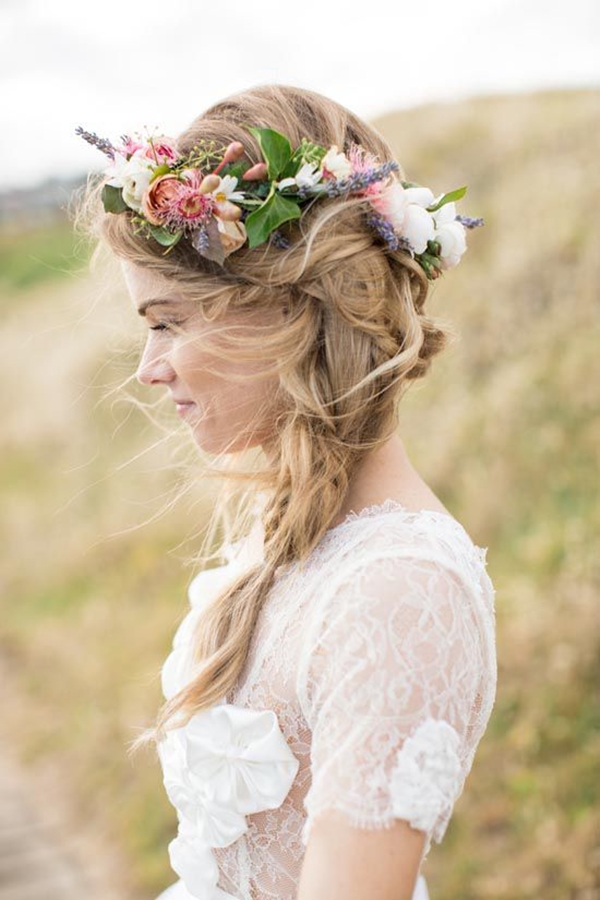 Cute and Girly Hairstyles with Braids
Triple Braid into One! All you have to do is to mid part the hair and go on braiding the temple hair. Now simply pull the two braids back and braid them together. Divide the remaining free hair as to braid them up as well. And here you will get this yet another sophisticated Cute and Girly Hairstyles with Braids.
Brainy Tip! – Sponging down the hair before getting this hairdo will make hair look more glistening and oil-free giving you a perfect braid.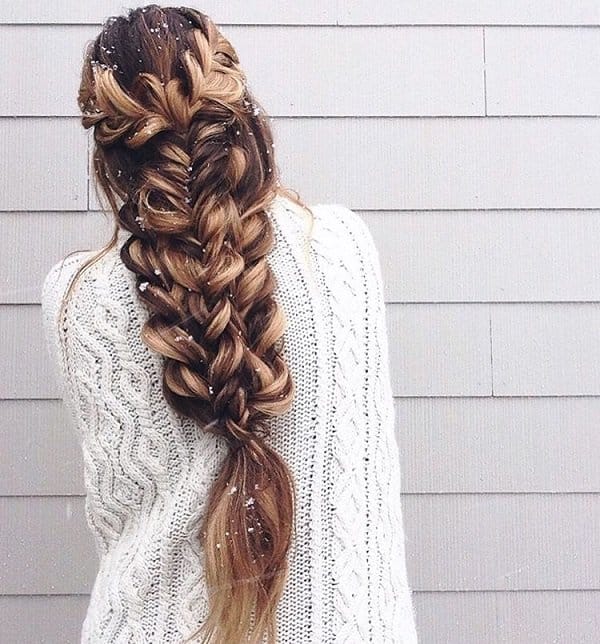 Bohemian Braided Up-do is just as simple as you make tea. All you have to do is to mid part the hair and start braiding the temple from both sides. Pull the braid at the back and tuck them both with a spin pin. Any party outfit looks smashing when you get your hair curled in a stylish retro way.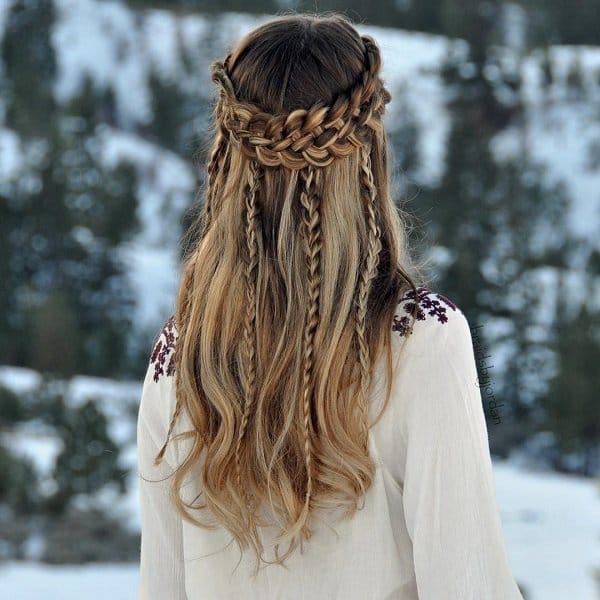 Messy French Braid won't be boring this time when you start pairing it with the classy casual outfits. Making a simple French braid and pulling out some strands will make it messy in less than a while. You gotta that ripped denim in your closet. Pair it with the baggy white tee and do this hairdo. Trust me; you will look fabulously stunning for a day with this Indie Outfits.
Brainy Tip! – Always be ready to look gorgeous the next morning by simply doing nothing but preparing your hair the day earlier. Like, sleep with the hair rolled and pinned on the night before the event that you want curly hair for.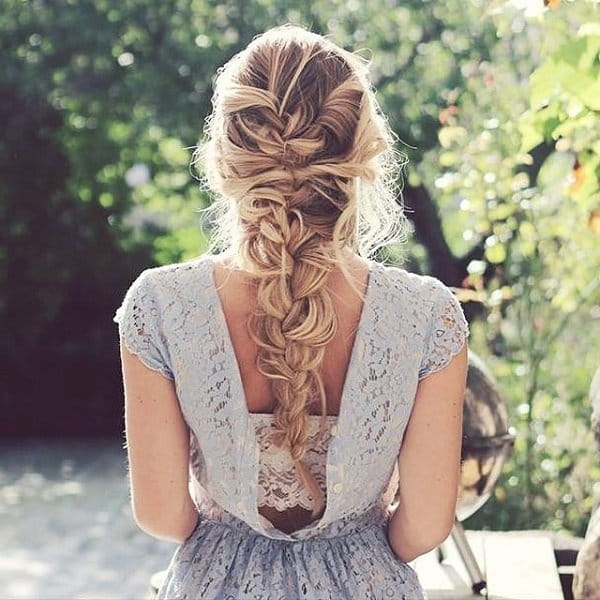 Chunky Headband Braided Up-do will be your favorite look for a decade if you could dare to cut the stylish asymmetric bangs sweeping it aside. Now, make a chunky headband braid by pulling hair from left temple to the right. Make the braid so long that you can tuck it in the back.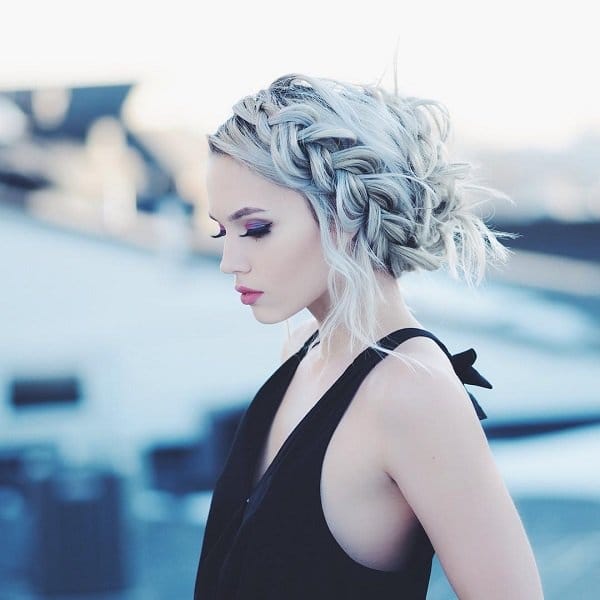 Side Swept Inspo on French Braid which will look sophisticated. You will come to know the power of simplicity by trying these Cute and Girly Hairstyles with Braids with you stylish casual outfit for work. Yeah, you may get a side bun as well adding one more step to this hairstyle. And if going to a party, then wearing the classy hair accessories is preferable.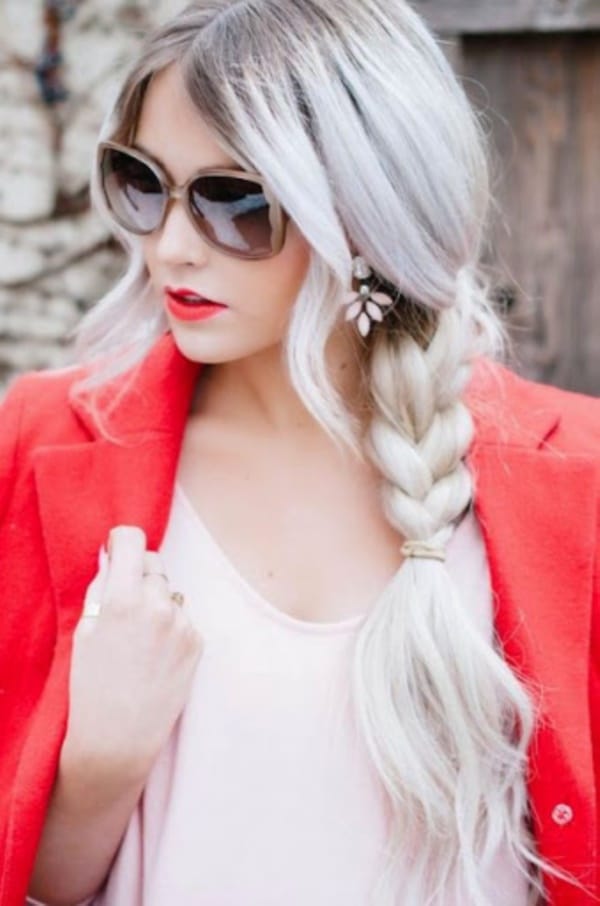 Fishtail Braid is easier than it appears to be; trust me! You may get a simple yet sophisticated look by braiding it tightly. And a sexier look is waiting for you to mess it up a bit by braiding it on a loose.
Brainy Tip! – Deep conditioning treatments that make your hair glossy and shiny all over again after you make your hair go through so many interventions.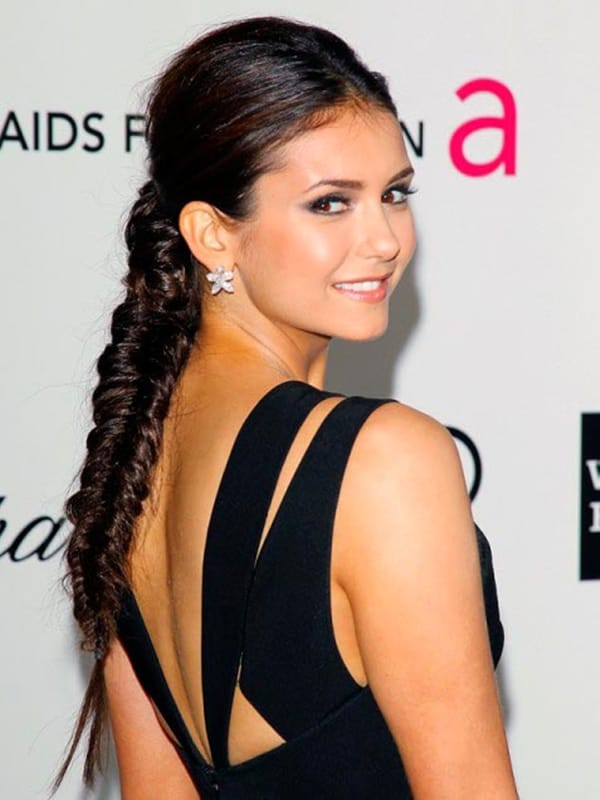 Headband Braid into Bun! And that sweetheart neckline dress looks glamorous with this superb hairdo that is just so simple to make. All you have to do is to part the hair and braid from the back of your ear. Crossing the left and right braid will give you yet another stunningly Cute and Girly Hairstyles with Braids. While rolling the remaining hair up will make your headband braid into bun hairstyle complete.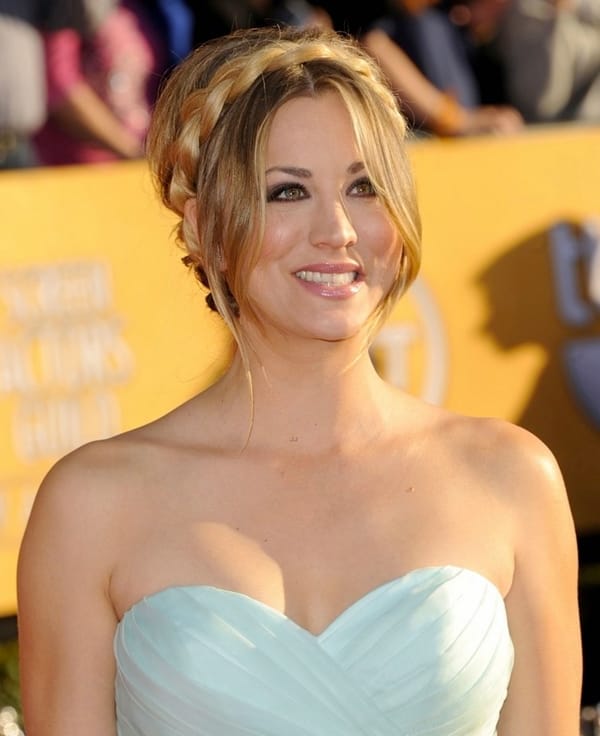 Braided Mat Hairstyle by simply going on to pull the hair strands and braiding them up taking inspiration from waterfall braid is a unique hairstyle to carry at the casual around the city trip. Now it is your choice whether to turn this mat hairstyle into a ponytail or make a bun out of that. Both will look glamorous. Wear that little black dress with classy earrings hanging with pleasure and making your look amazing.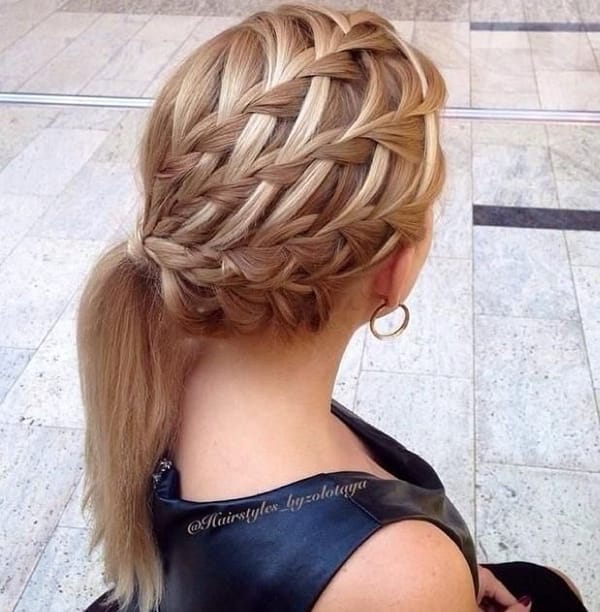 Side Swept Fishtail Hairstyle is just like the simple braid except it is a mash up of fishtail and waterfall inspiration swept aside. And you will love making your hairstyle look instantly unique by coloring the hair in style that your heart desires. Trust me when I say that this hairstyle is perfect for girls will thin hair for it grants an instantly voluminous appearance if you dare to make it look messy.
Brainy Tip! – Yeah, all those incredible home remedies you are born and grown up listening about are worth your while. If you truly wanna improve the quality of hair, just one week of following those and Voila!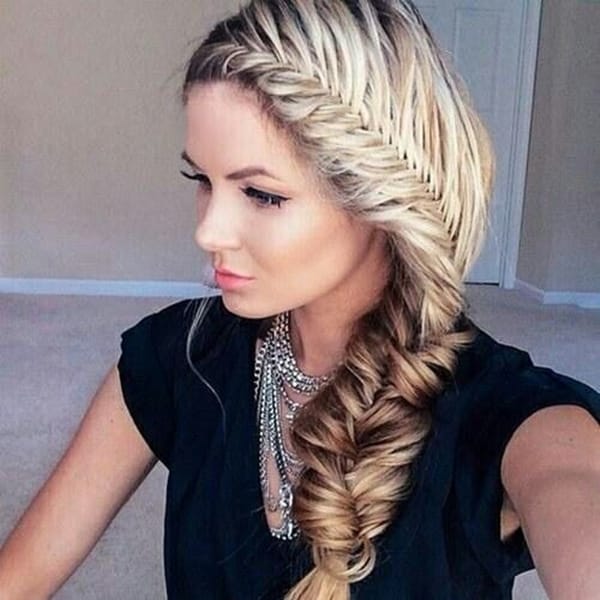 Waterfall Braid which I believe is a perfect hairstyle for the princess. And for it will suit your alluring appearances so damn much; you must give it a hit when you think of going on a romantic date with him.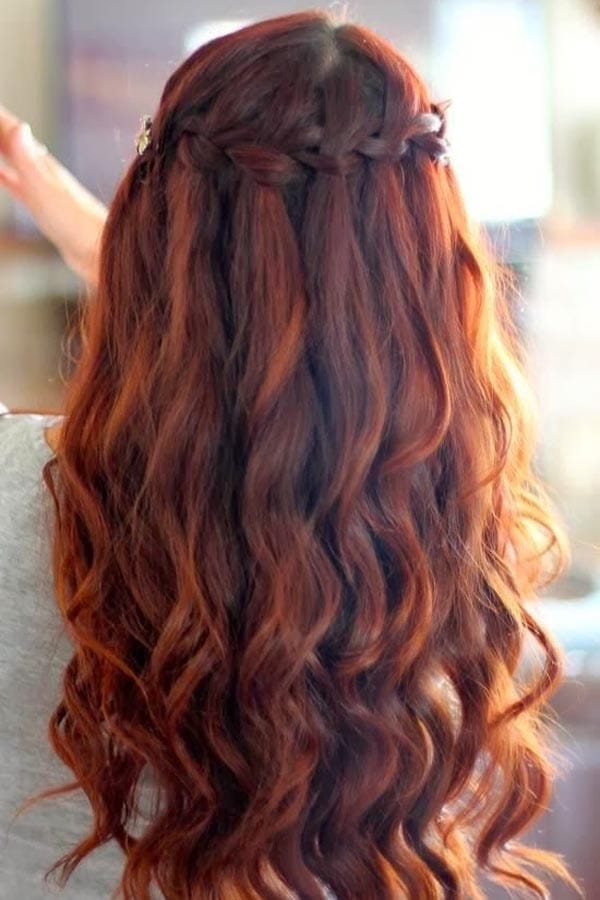 You love these, right? The blow is yet to complete girl! Ha-ha!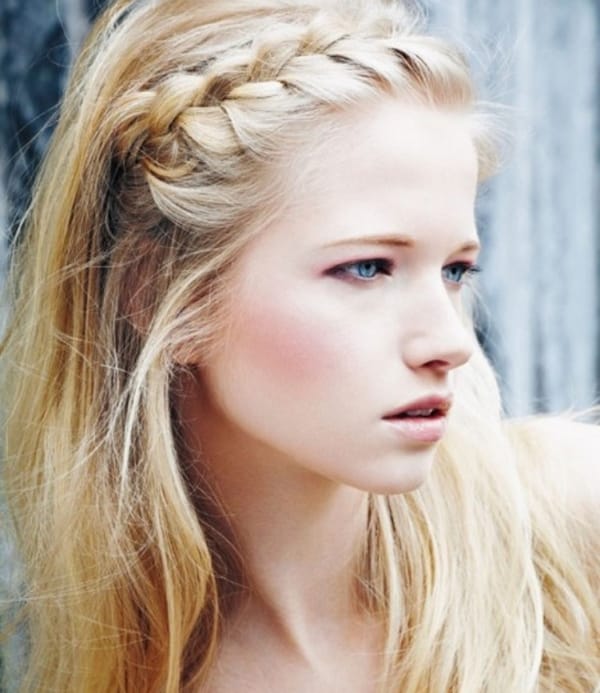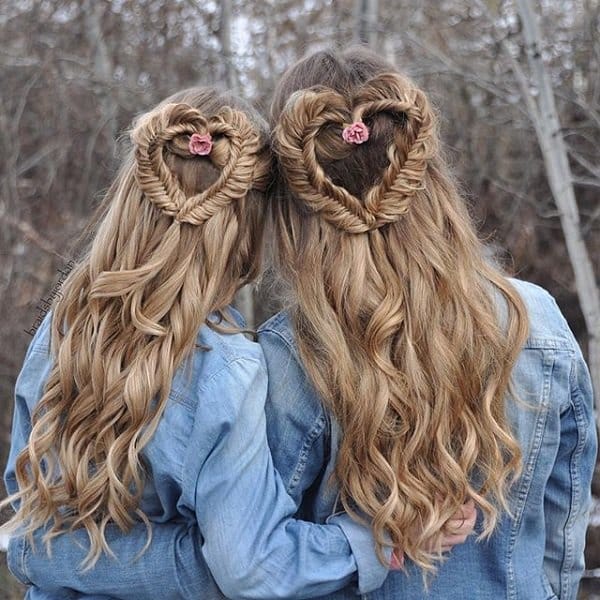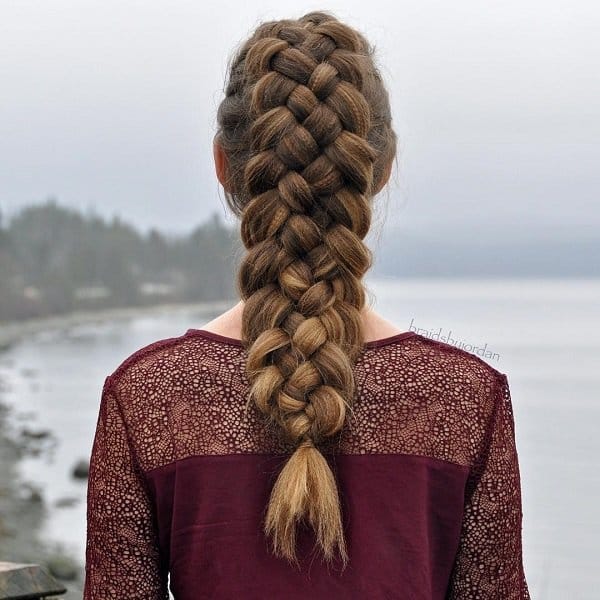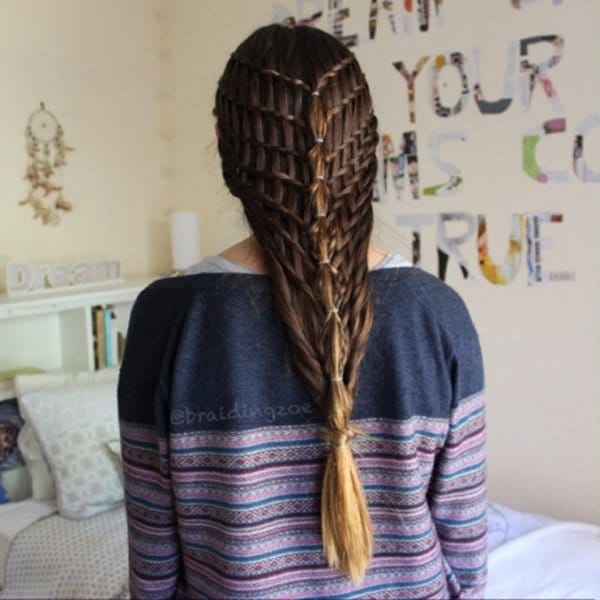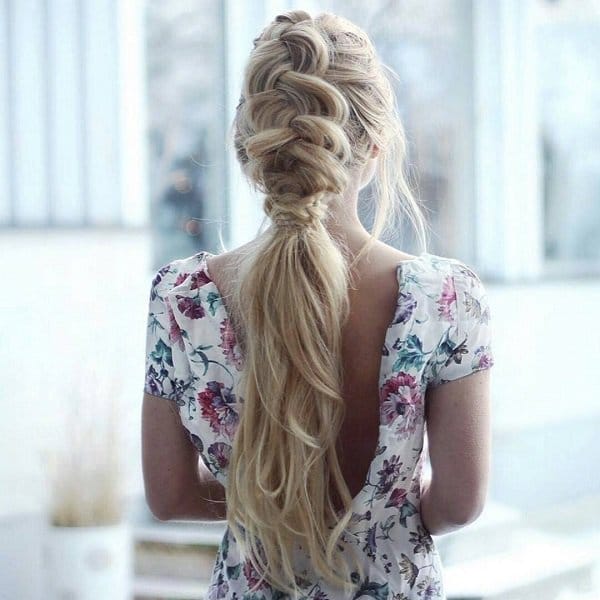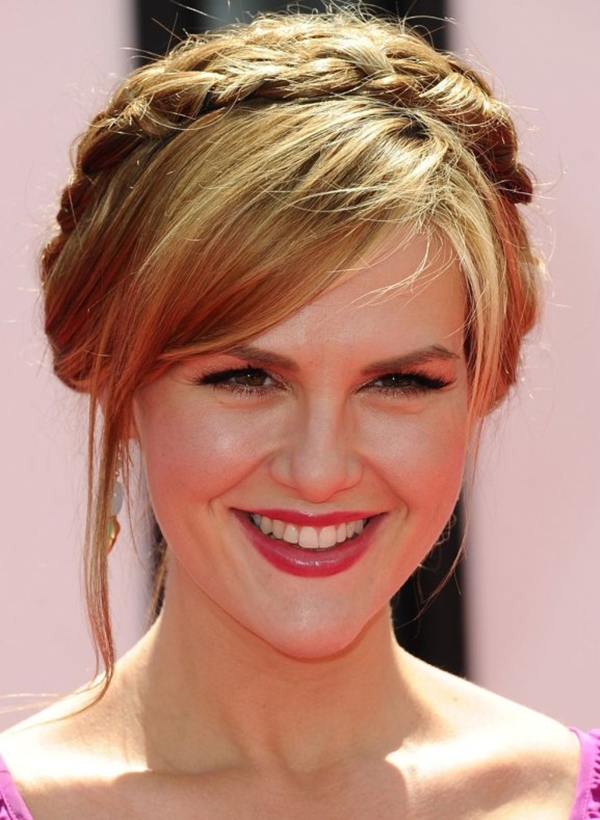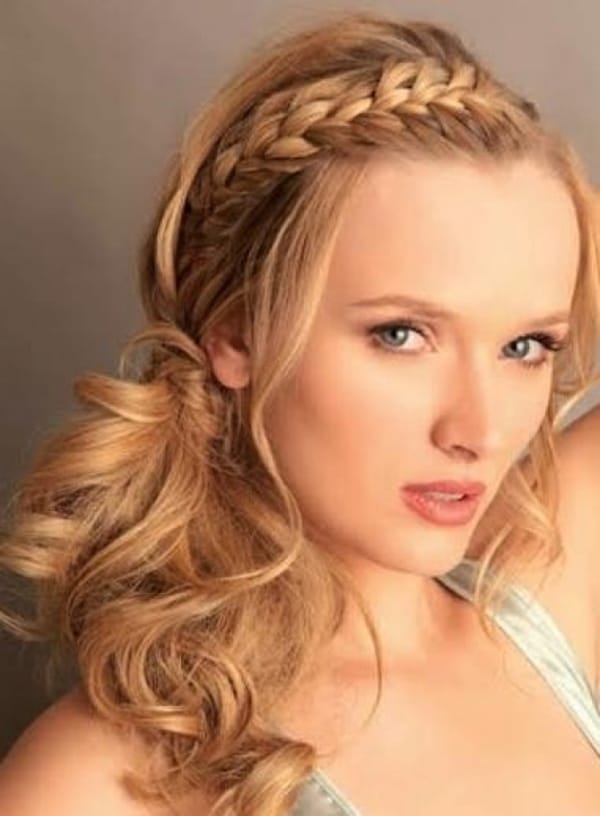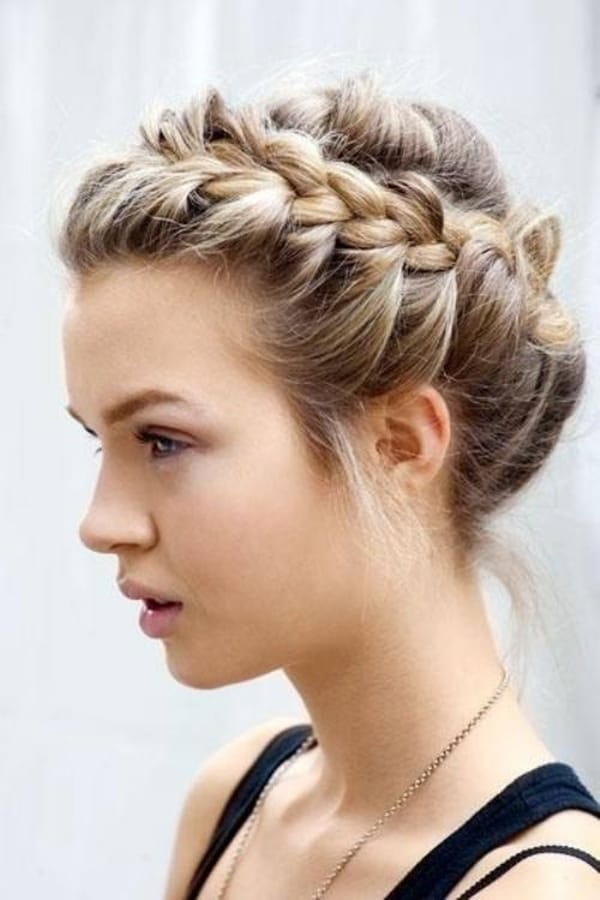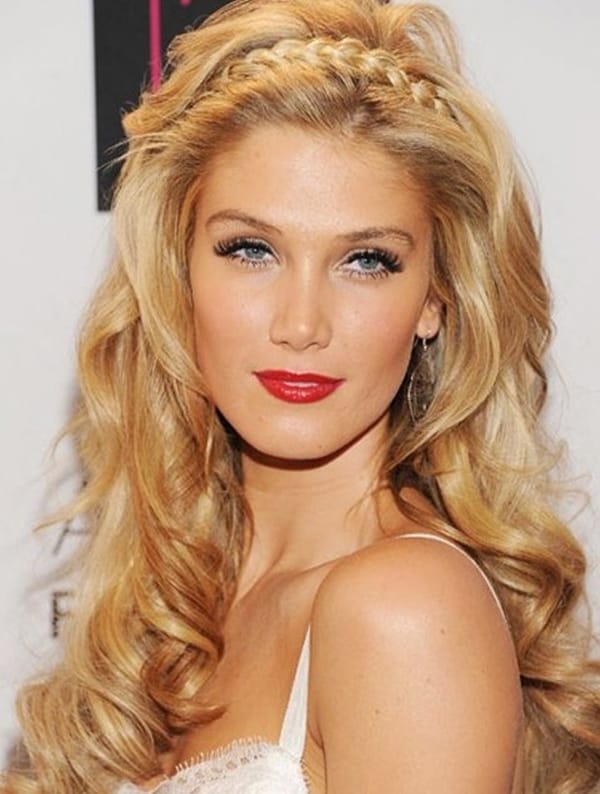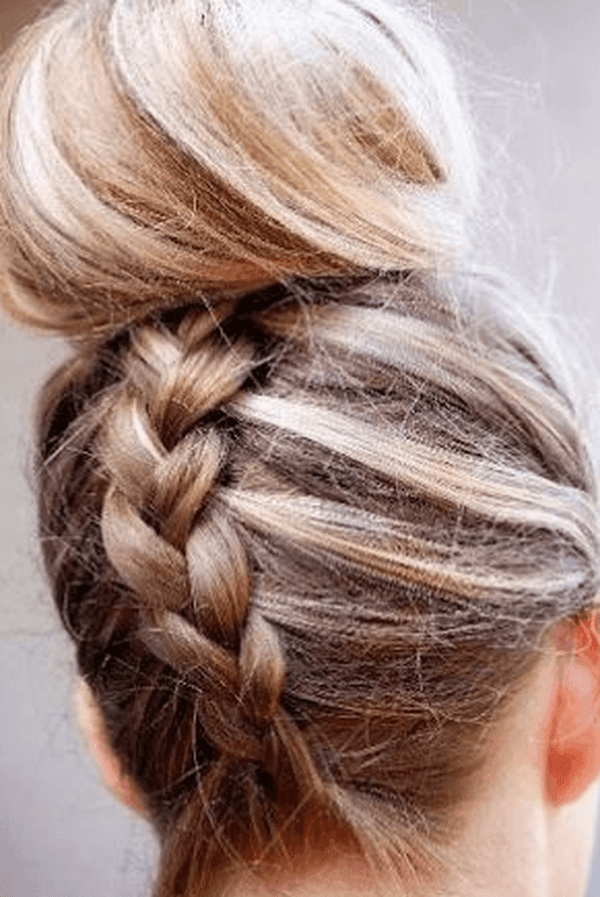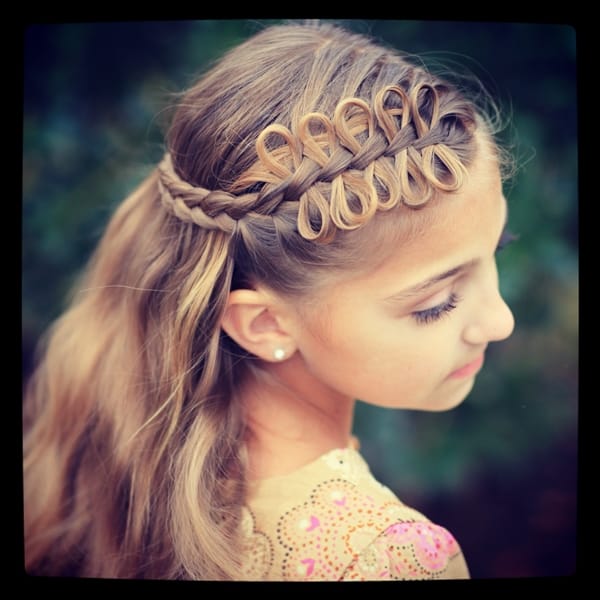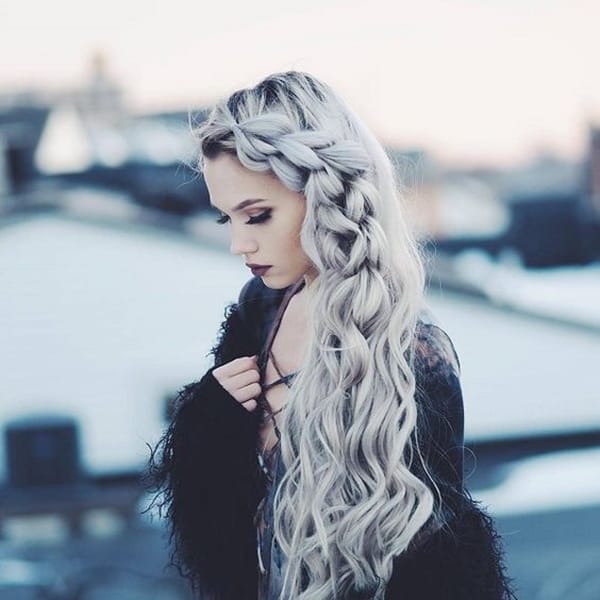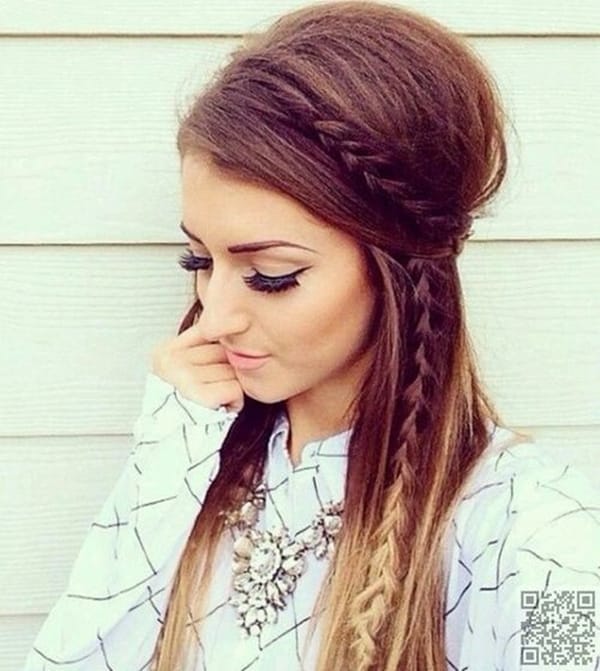 And here you got a complete package of Cute and Girly Hairstyles with Braids to match up with chic fashion outfits. And this altogether will make your everyday so special that the fashionista inside of you will love you more.
Who knows if you are got some marriage proposal today or if you were asked to come on stage and share you success stories or anything? Won't you wish to look younger and stylish and updated and classy and confident? Yes, FASHION is what answers all those questions and gives what you desire, certainly.
Save
Save
Save
Save
Save
Save
Save
Save
Save
Save
Save