Well, when it comes to a man cave, gaming room is a must. And boys take their gaming room very seriously. And why shouldn't they? The thrilling adventure, the fun they have in their games is something really serious. But boys, just having a gaming room isn't enough no? You must have a perfect gaming room with a perfect set up that will just tempt you to stay in that room forever. So that's why here are some Cool Gaming Setup Ideas for That Badass Experience. To know more how to organize fun games in parties, check this out.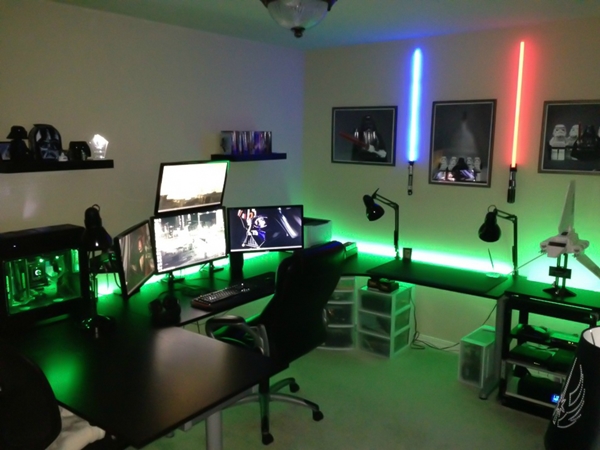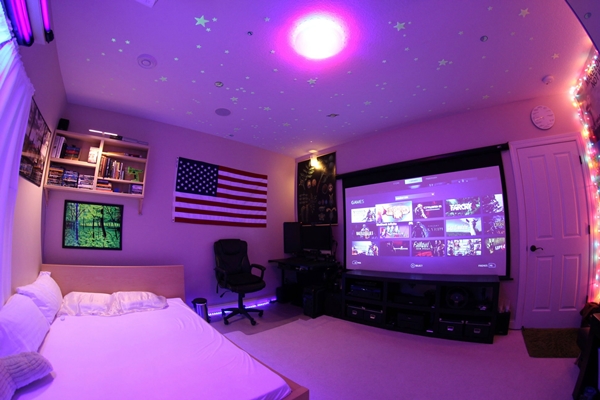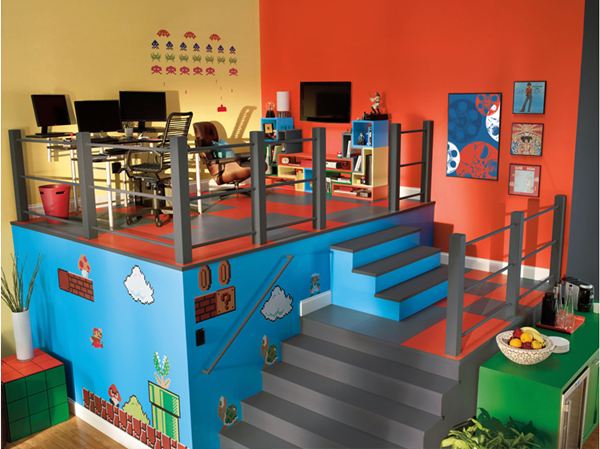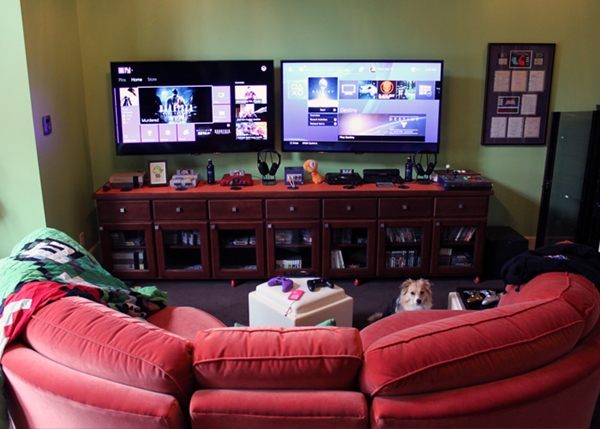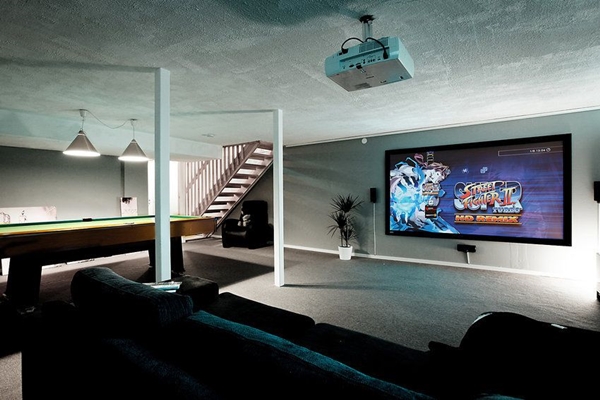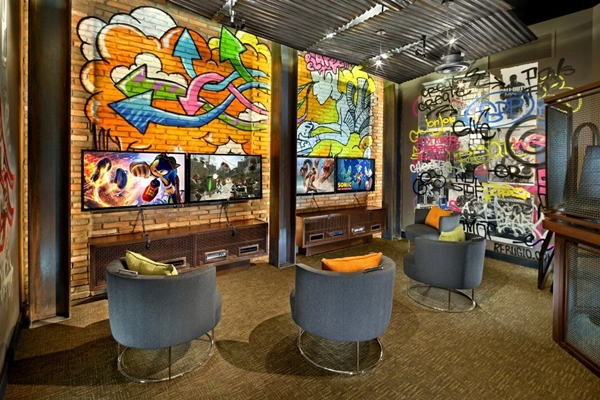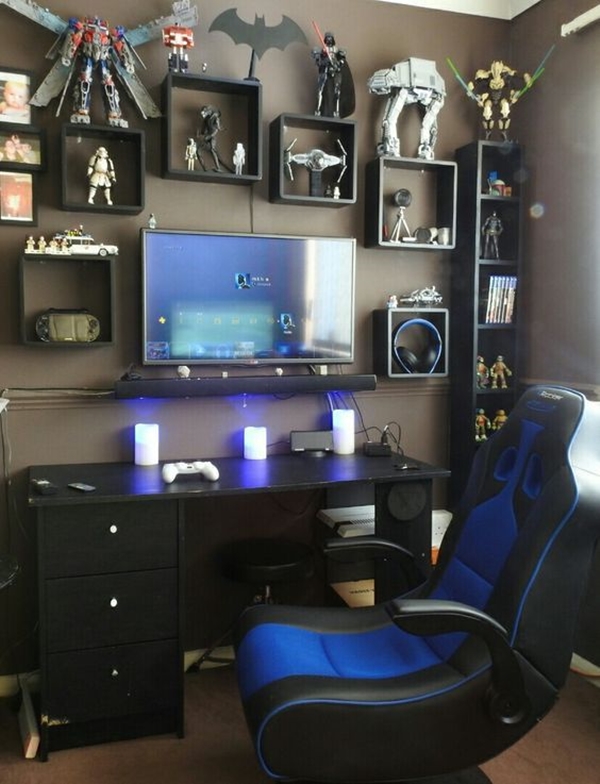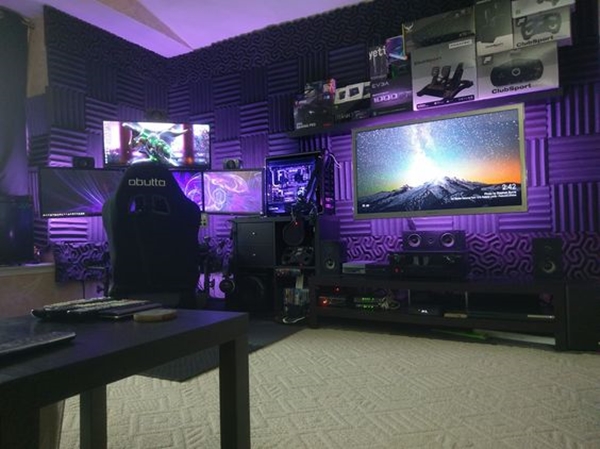 Gamers, video game enthusiasts live on the thrill of their games. And this gaming room is their heaven. So to make your normal gaming room to a gamer's heaven, these ideas will be really helpful. Just getting a giant TV and few recliners won't do. Get more cool stuff in your gaming room.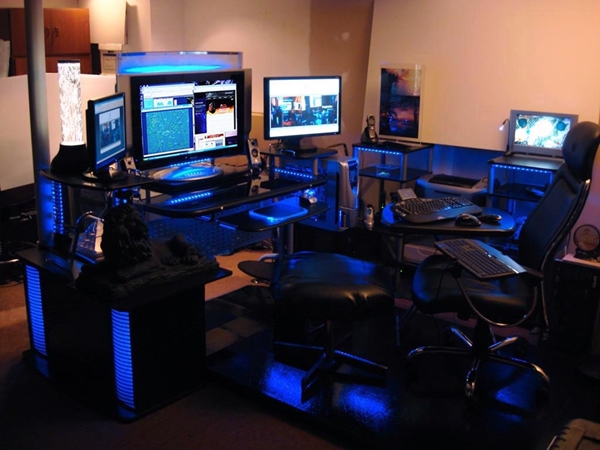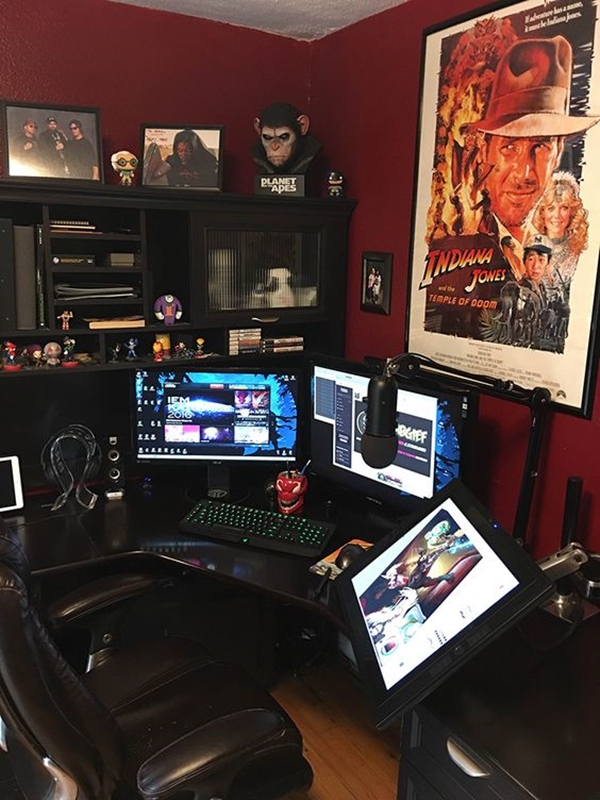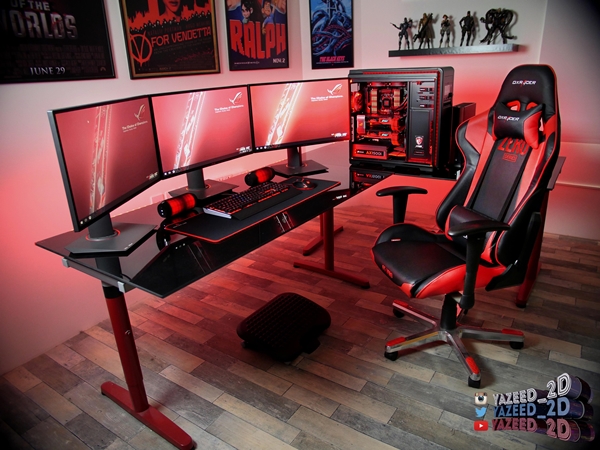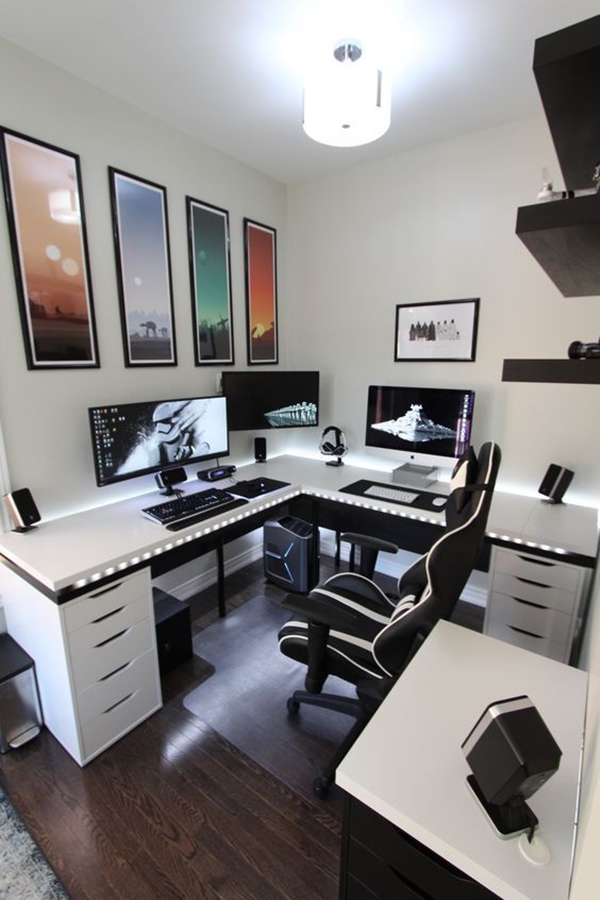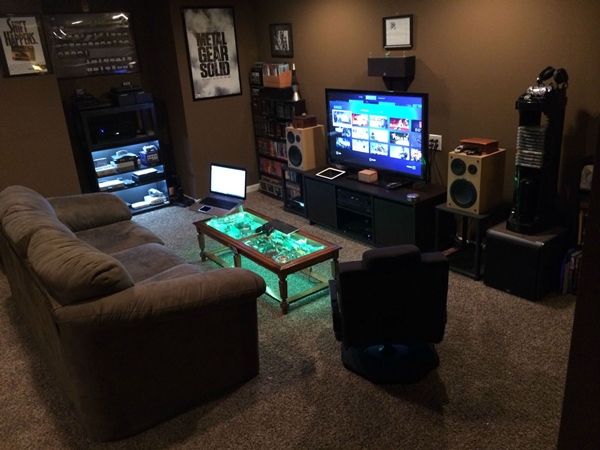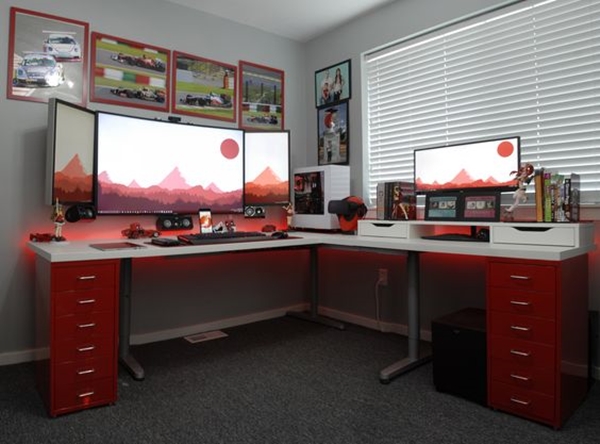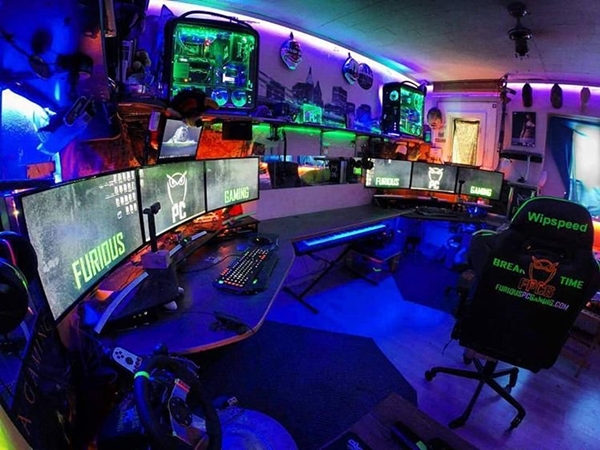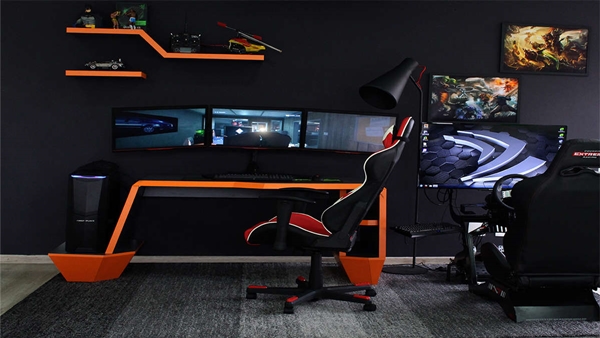 Cool Gaming Setup Ideas for That Badass Experience
Create that space for your passion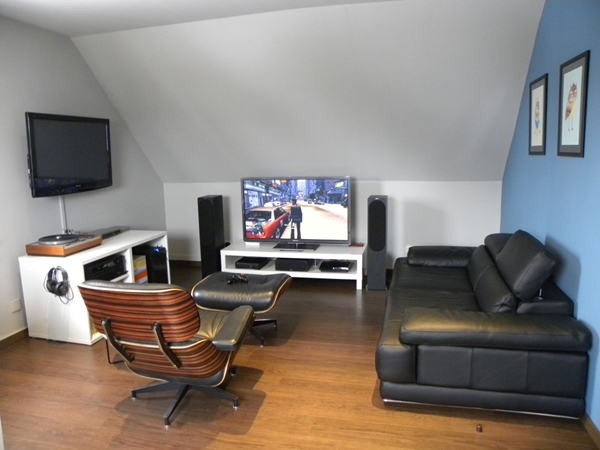 For those who are just planning to get a gaming room in their bachelor pad, create that perfect space where you want to play and chill out. The size of your room will, of course, depend on the total space of your home, but try that you choose a room with space neither too much nor too less. The room should be big enough to accommodate you and your few friends. Even if you choose a big room for your game set-up, it won't be any problem. It's just that you will need to cover those useless empty spaces. And the small room, well, let's just you wouldn't like it there.
Gaming Equipment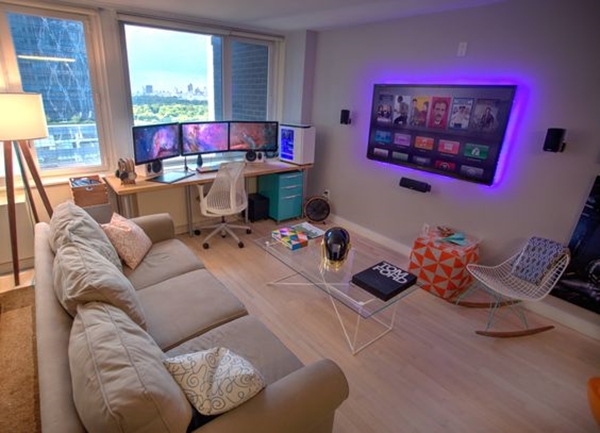 The TV tops the list, of course, lots of messy wires, speakers and all those cool kinds of stuff and gadgets that you may require such as cable organizer, wireless router, control charge station and what not. Well, it's up to you whether you want a sleek giant LED or those big projectors. No matter what you are bringing in, you need them to be large. Even if it's a PC, bring the one with a bigger screen. Because let's face it, there's no fun in playing games in small screen. The sound of the game is what that adds more fun and thrill of it. So you need speakers that are not just good, but best. Make sure that all these equipment could be connected easily.
Better make it Soundproof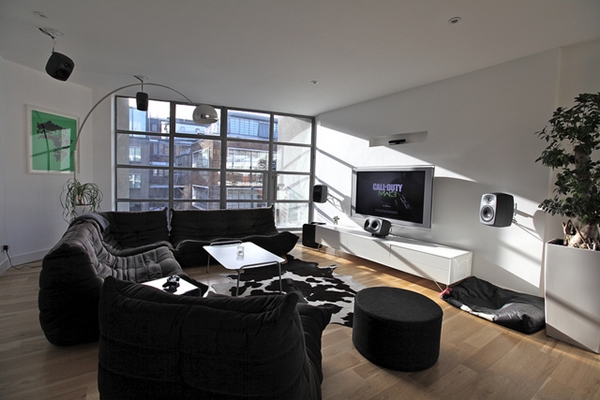 Like I said, gaming is more fun with all its sound effects. I wouldn't even mention the whoops and cheers that you guys make while you are at it. So if you don't want the others at home to get disturbed or your neighbors pounding at your door with noise complaints, it's better if you make your gaming room sound proof.
Color the walls in darker shades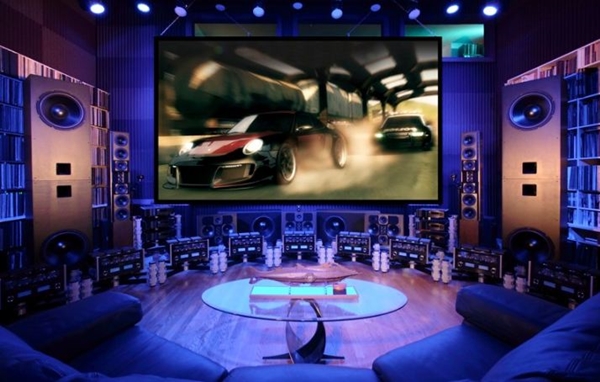 To get that real and badass experience, color the walls in blue, black or grey. Or even if the walls are white, you could get marvelous lights that will just enhance the ambiance of the room. You could choose a theme like Star Wars or Avengers, etc. and use the posters or toys to add that extra touch to it.
Get comfy Beanbags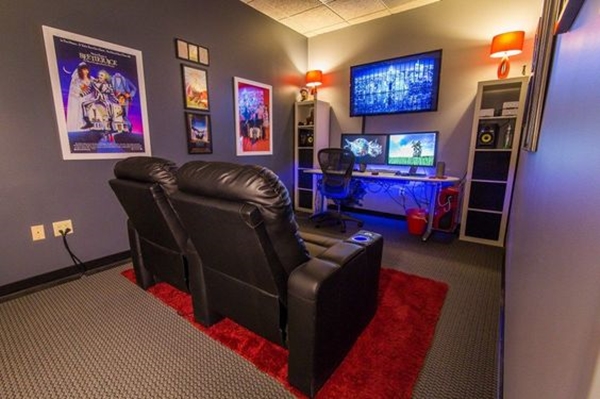 If your gaming room is not comfy enough, then it's all a waste. Get such recliners where you could sit all day with no pain or stress. Although, the rooms will decide what you should get. If it's your own bedroom where you have your game set-up then the bed with the comfy and soft mattress will do. Or if it's a living room, then big couch will work. But still, bean bags are a must! If you love the idea of swings then look here.
Combine Office or Library with your Gaming Room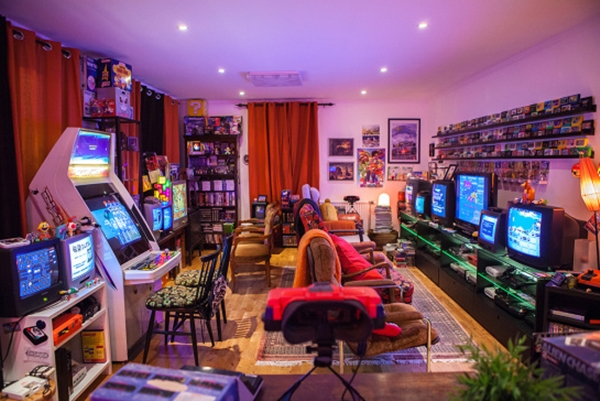 If you are lucky to have those big gaming rooms, and you don't know what to do with that much space then you could turn a corner of your gaming room into your office. Or add few shelves and lots of books and comfy recliners where your girl could sit and read while her guy is conquering the virtual world. Wink! Add a mini fridge here, a pool table there and you won't even come out of your gaming room.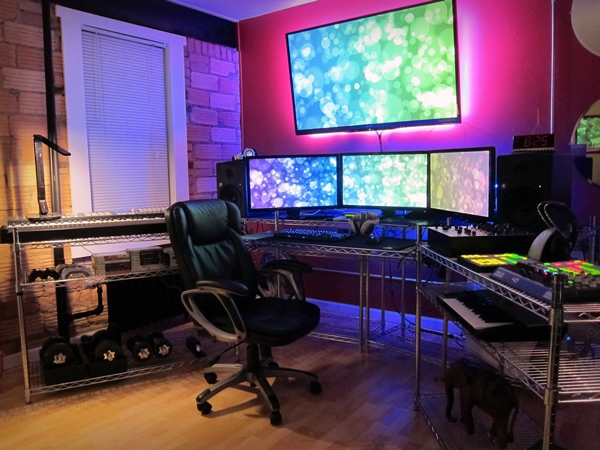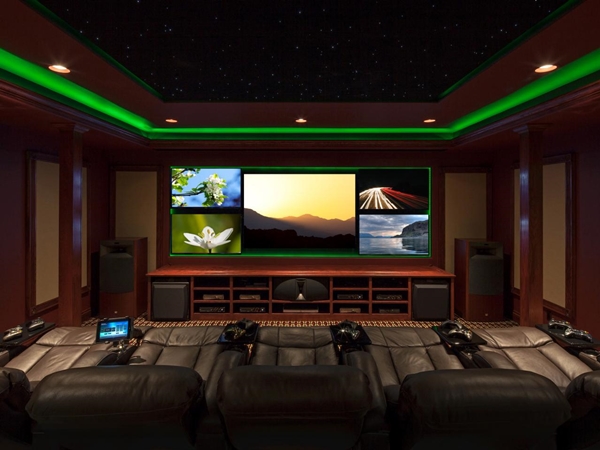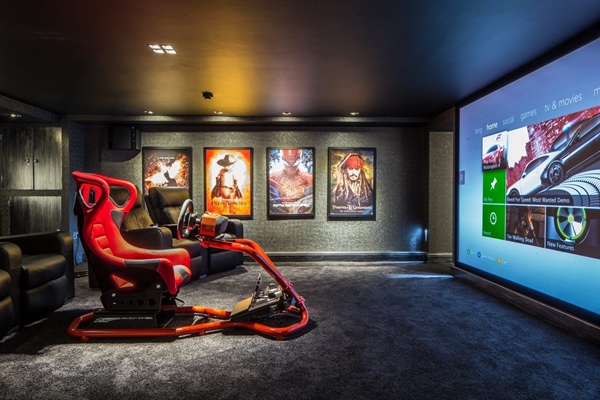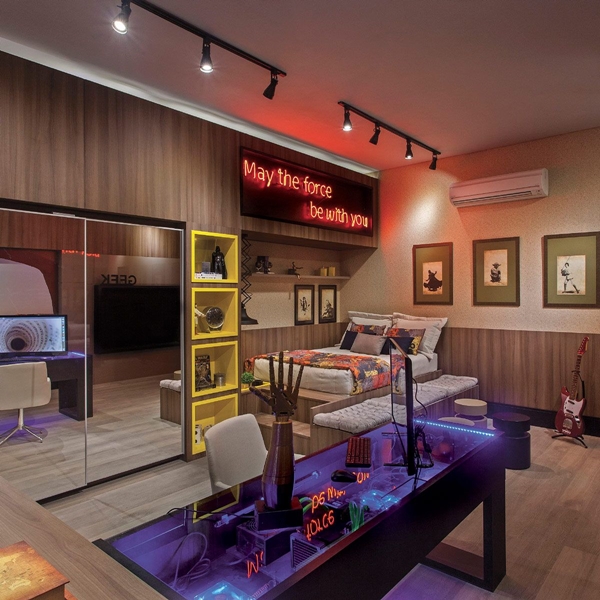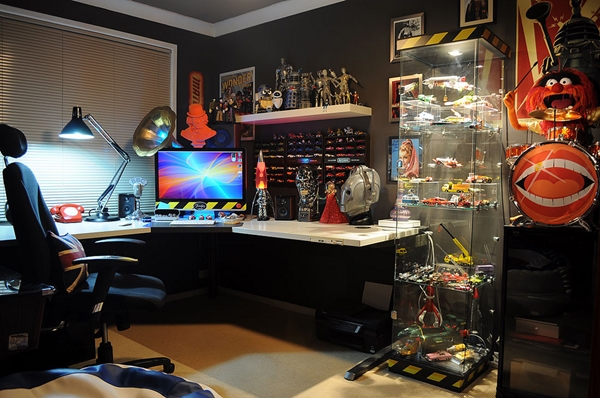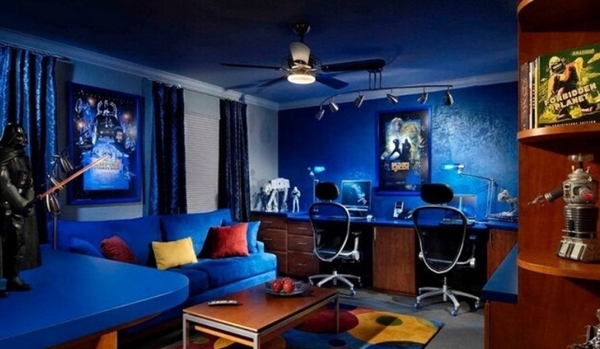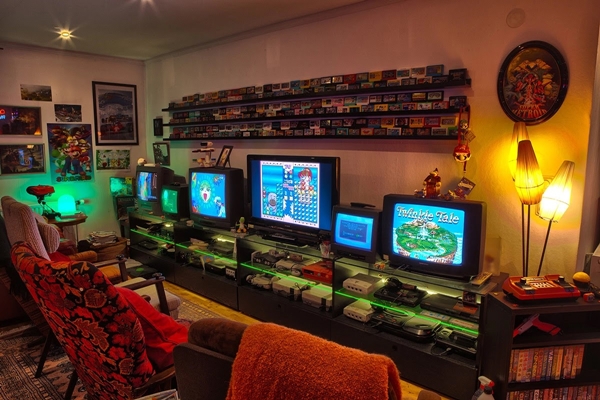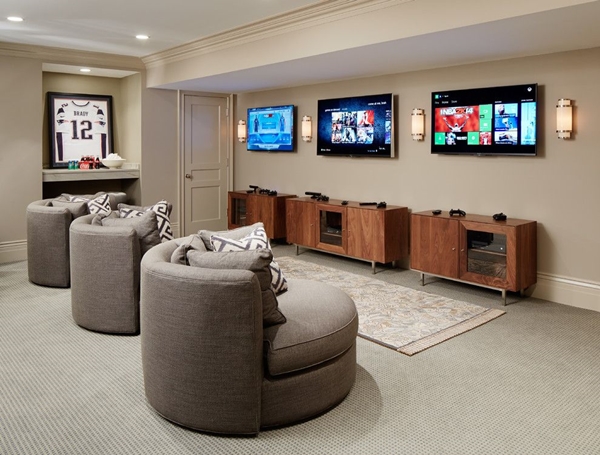 So that's it. With more such cool ideas, you too could make your gaming room a paradise for your weekends. So start working on it and get your bachelor pad ready. Here are some party ideas for a special occasion.