Christmas is the time when even the poor parent will buy some gifts for their children. Oh! Reviving, isn't it? The night of Christmas is so satisfying when a father becomes the Santa Claus and finds his kids happy instantly. What about fun though? "Daddy, daddy; those guys and girls out there have a lot of fun on Christmas while we only get some gifts and that's it? How fair is that?" Answer his curiosity with a whole of Hilarious Christmas Party Games and your kid will love you for that.
Why don't you organize a party this year and make this land a living heaven bringing an impeccable fun to our kids? Make them crave so hard that they will die to be at your party every year.
Hilarious Christmas Party Games
Pin the Carrot nose on the Snowman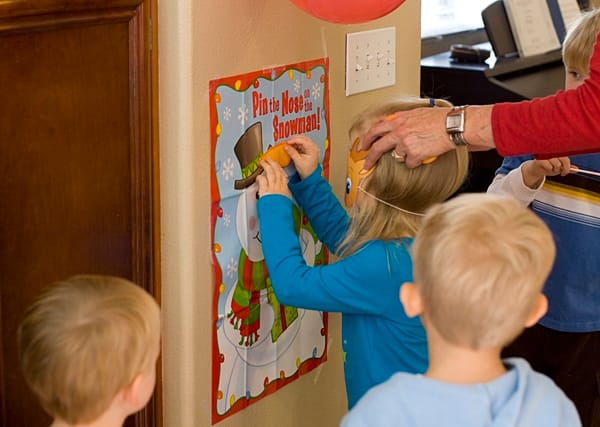 Wrap up the eyes and hold the carrot nose and guess where the nose of the snowman would be. Yeah, it is going to be fun when the cutie kids will stick the nose on the ear or near the eyes or straight away out of the box. And for those who stick it right; look parent; they must get some really nice present! Get yourself prepared cause I know the kids are gonna rock!
Pink Elephant Slinky Game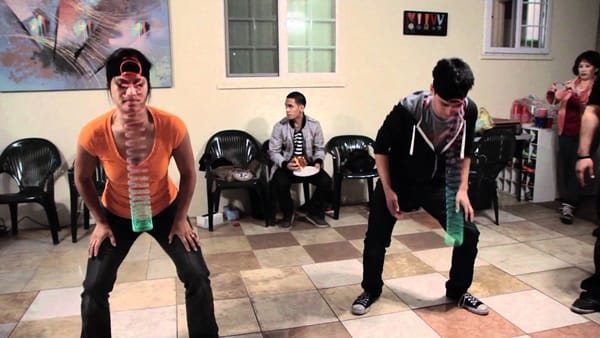 Yeah, here comes something worth a try and worth a win! Focus is an important thing to count on in this game. The player has to wear a headband with attached slinky spring in such a way that it is hanging down in front of the player. Now you have to move your head in such a way that it finally rests on your forehead. Yay, you are the winner then!
Junk in the Trunk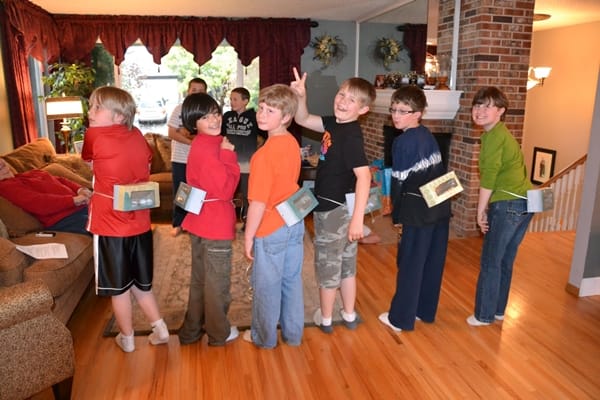 Simply make a box that could hold 3 to 4 ping pong balls and that must have belt to tie around the waist. Now, you have to tie this little thing around your waist and move it so that the balls begin to fall out. And the one who gets all the balls out of the trunk first will win. This Hilarious Christmas Party Games is much more fun when kids watch their mom dad moving it with booze. Get ready to die out of laughter.
Truth and Dare
Troll the bottle in the middle of circle of friends. The opened portion is for the one who asks "truth or dare?" and the base is for the one who gets it. The Hilarious Christmas Party Games starts. Rotate the bottle and wait for it to stop on its own. Now check who is going to ask for "truth or dare" to whom and have fun. Let them spill all of their beans and teasing has its own fun on this very special Christmas party.
Baby Rattle Game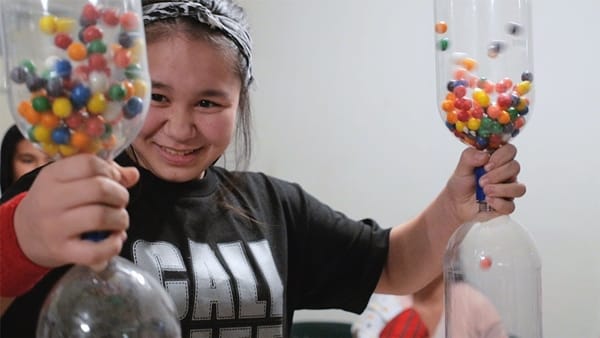 The gumballs and the soda bottle is all you are going to need to get some epic fun at the Christmas party. Fill the bottle half with these gumballs and hold an empty soda bottle over the filled one with mouth to mouth contact. Now all you need to do is shake and twist and twirl to transfer all of the gumballs from the filled one to an empty one. And who does that better and faster will win! Wins bring great chocolates you know?
Sketchy Santa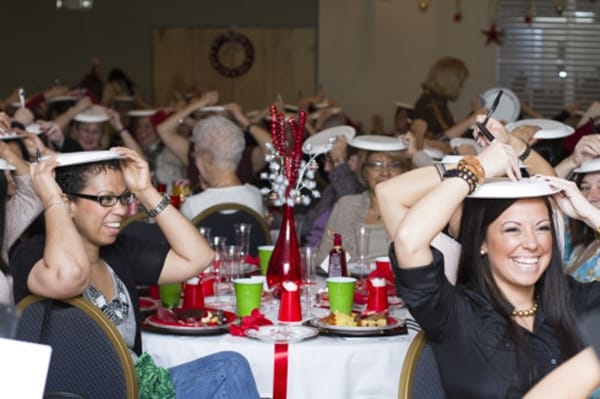 Being recreational is defined in an all new way here. You have to do nothing but to try to draw the best Santa Claus on a paper plate kept o your head. No seeing allowed! And please start practicing now so that you can laugh at everyone drawing funny not-at-all-Santa sketches and you be the hero with just a perfect sketch.
Santa Limbo!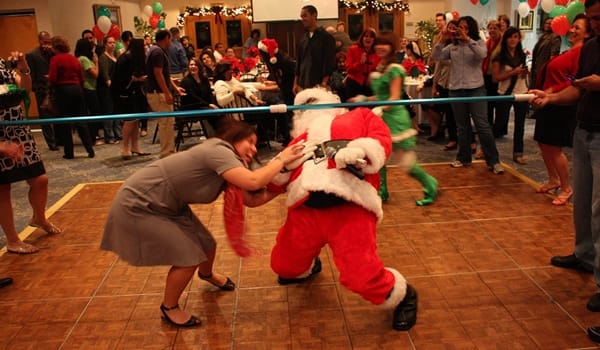 You are going to need; a stick and two people to hold that and players. Now, someone has to be the Santa Claus who will take people on the other side of the stick from below it. Your gymnastics must be strong for this Hilarious Christmas Party Games. This game will be fun for those who will come to the party wearing sexy pencil skirt dresses and other tight and uncomfortable though. This game demands the comfy fashion.
Cup Stacking Game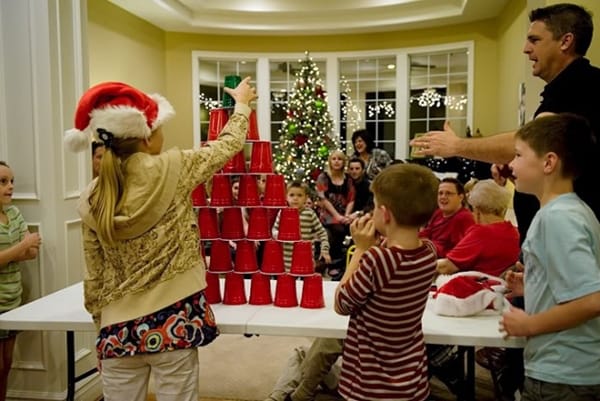 Make a palace with coffee cups and out the time boundations in this game. The falling of cups all over again when the players reach almost the end point is what going to make you burst out of laughter. Adding this Hilarious Christmas Party Games to your event is going to act like the strongest pillar for your party making it much popular in your community.
Feed the Bucket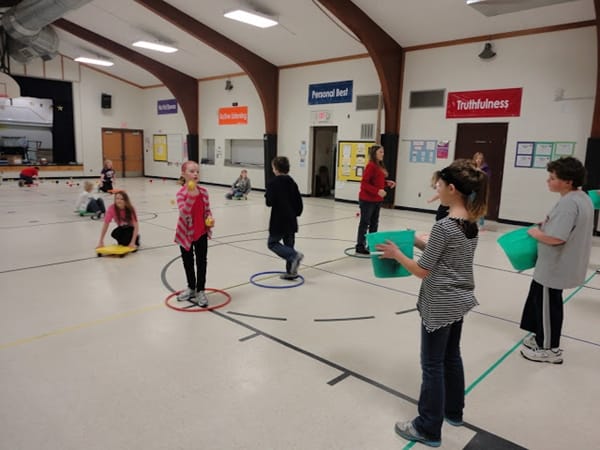 This Christmas, here we tell you our last Hilarious Christmas Party Games to make it fun for all; right from the kids to adults. Feed the bucket game! All you are gonna need is a bucket and balls and rope and players. Put the empty bucket at least 8 footsteps away from the player lines. Tie a rope over the line to keep players in discipline. Ask them to throw balls marking aim at the bucket and the more balls fall in the more are the chances to win.
Christmas is once-a-year festival and why waste it in all the same common things that you do every year repeatedly. You gotta pull all of your creative skills out and make this Christmas much funnier. Your kids, I tell you will get trolled and will love you much more.
Save