A few years ago, long skirts made a big comeback and now are raging like fire these days. They are lovely and look so appealing. Although some women hesitate to try them but once you stumble upon them, you just wouldn't let go. Because then you know that these long skirts are so comfortable and simply elegant. The only problem is for the petite ladies who worry that they might look all wrapped up in the long skirt. But you can get rid of that worry by pairing your long skirt smartly. Here you will know What Type of Tops to Wear with Long Skirts.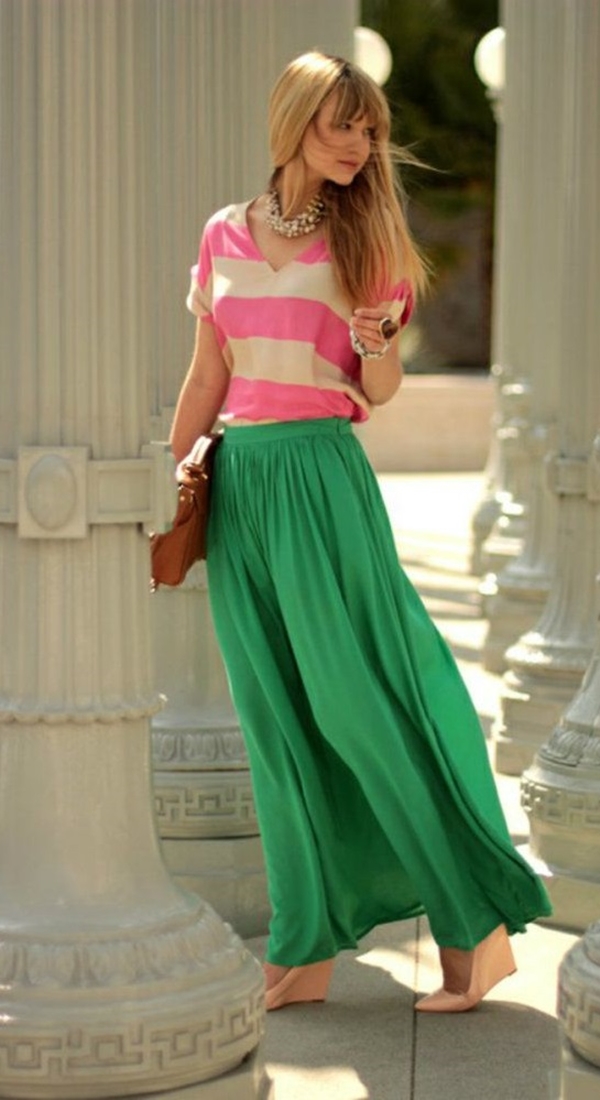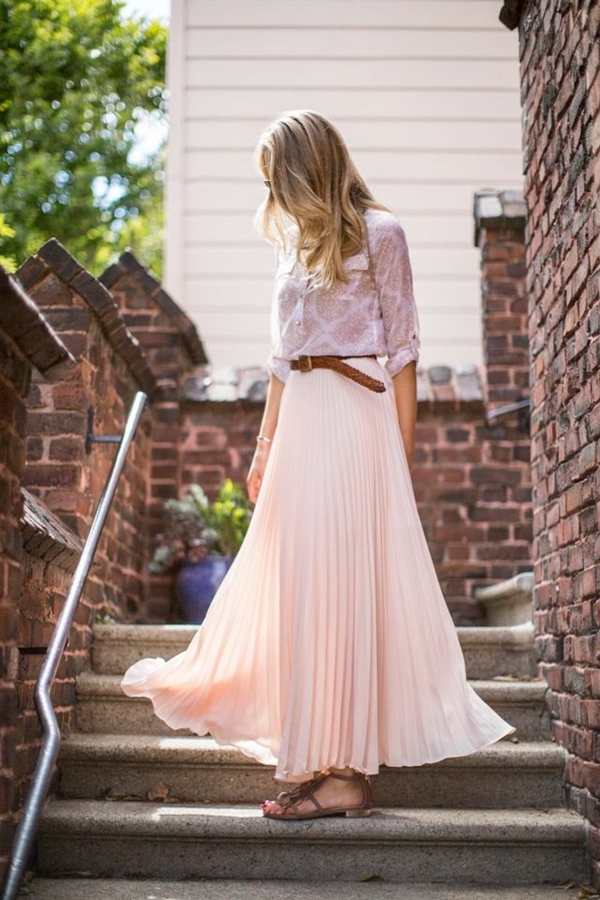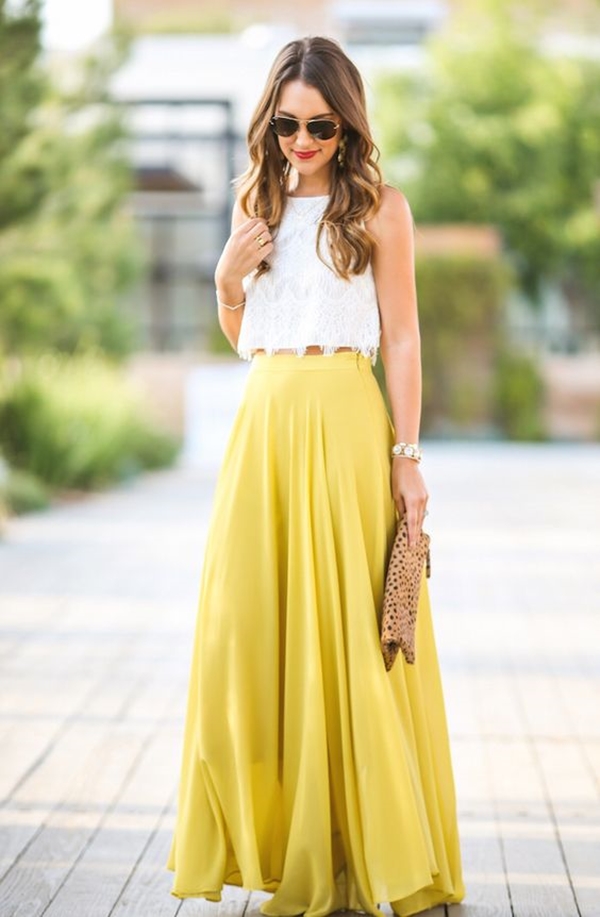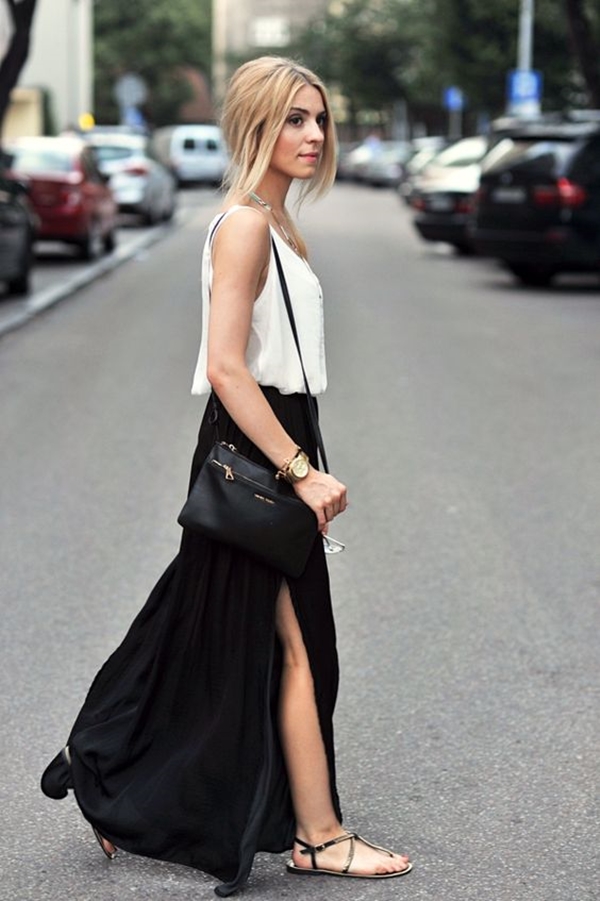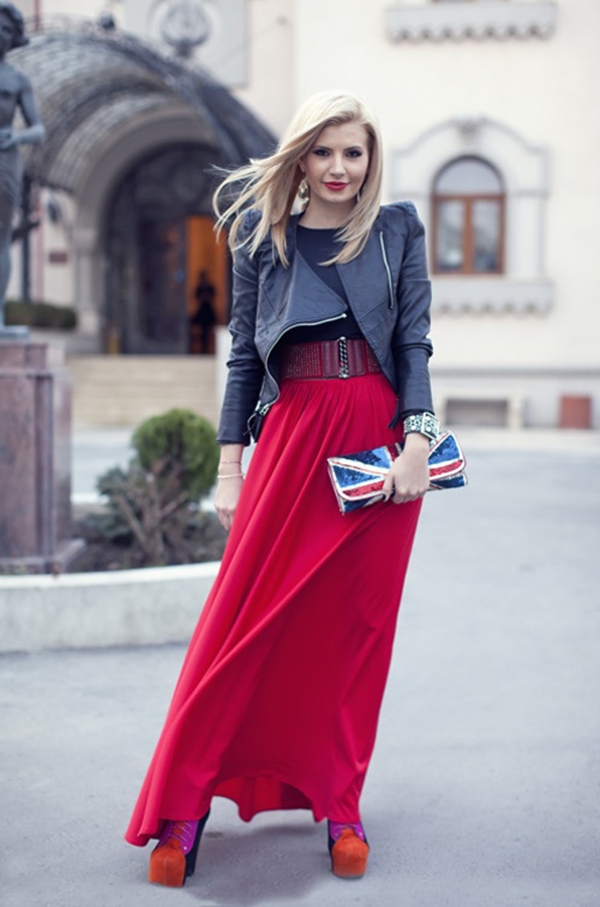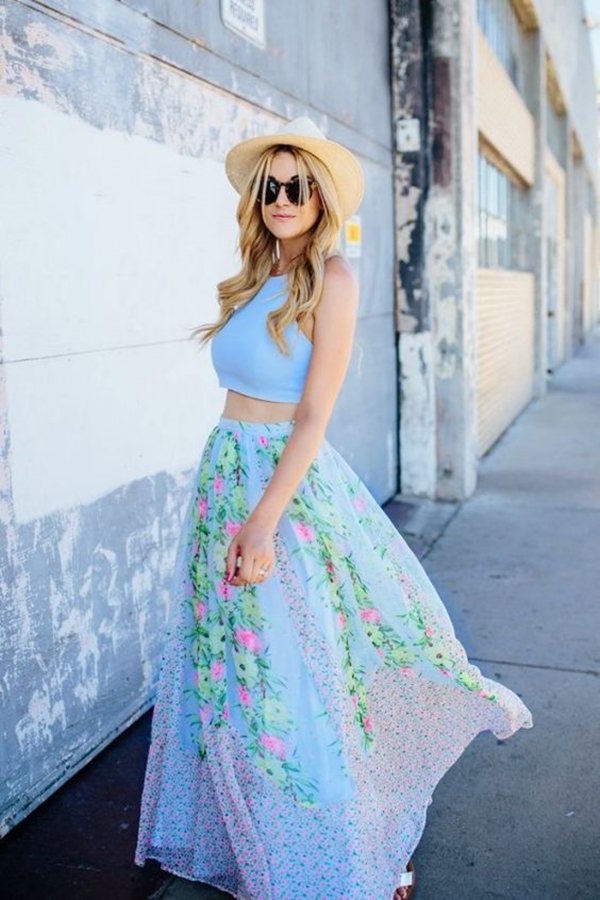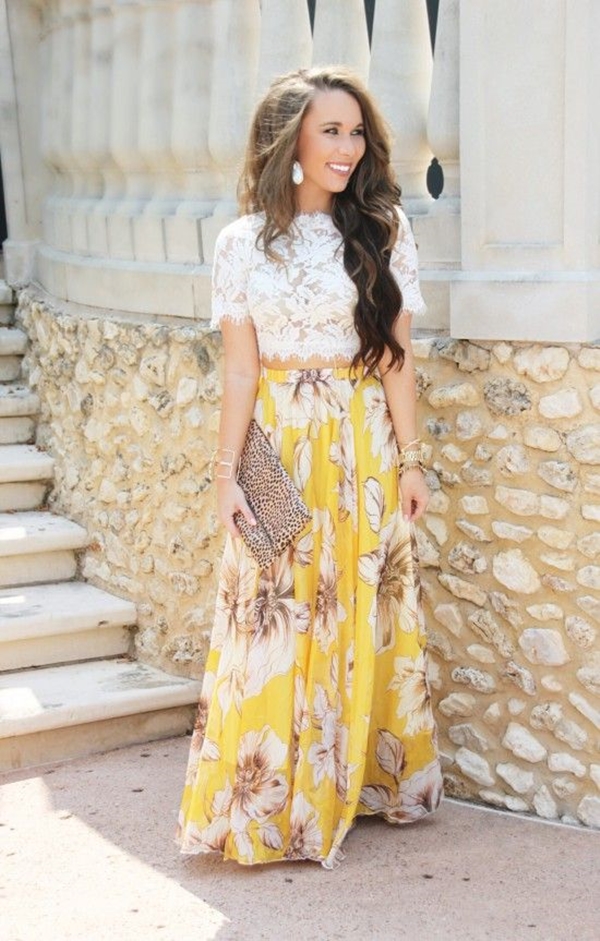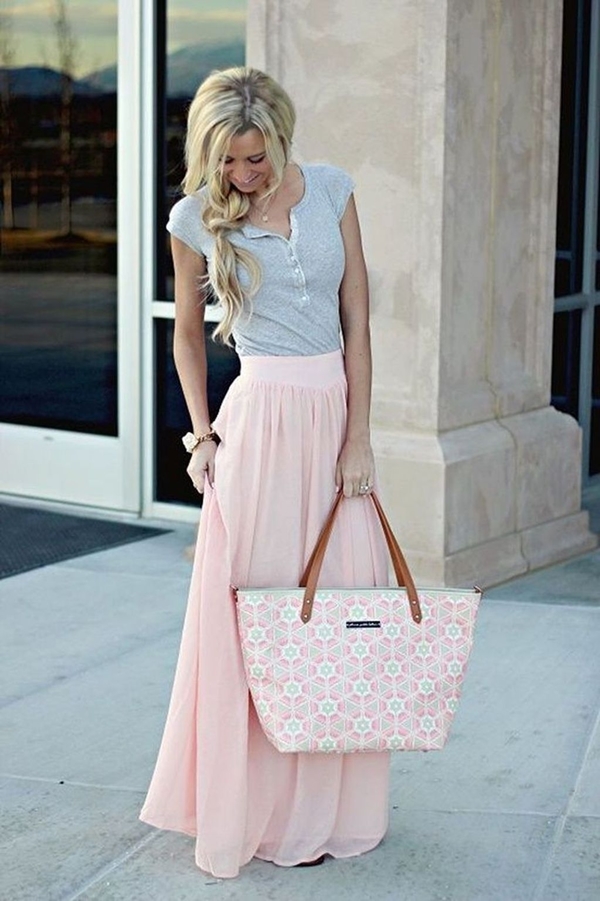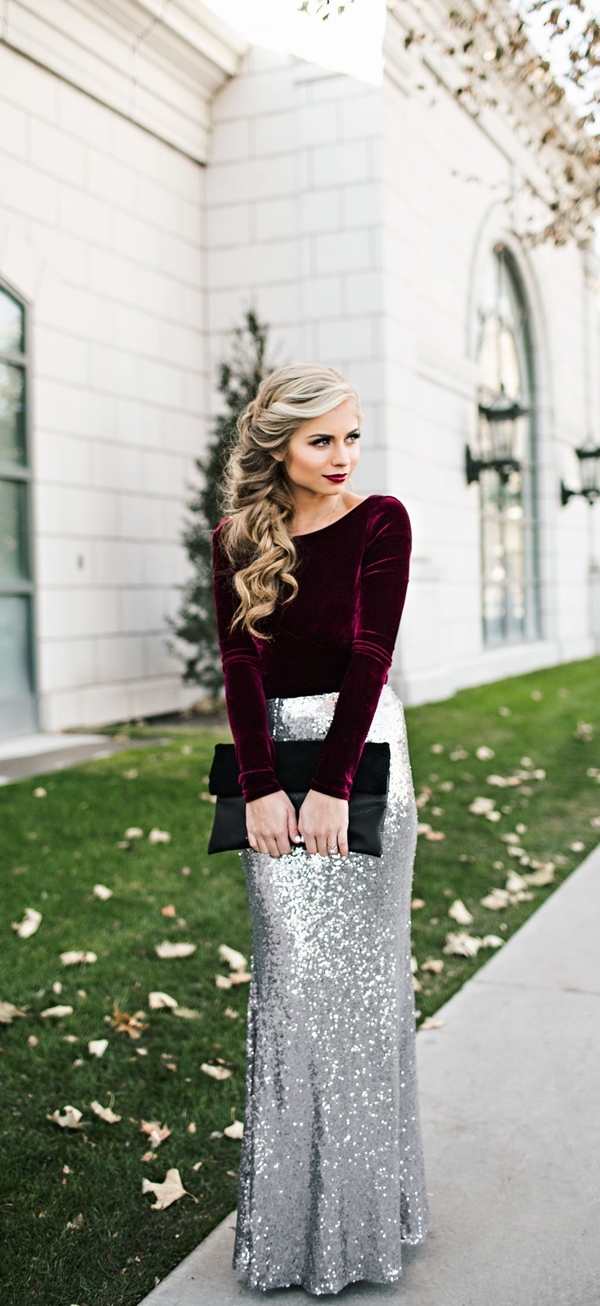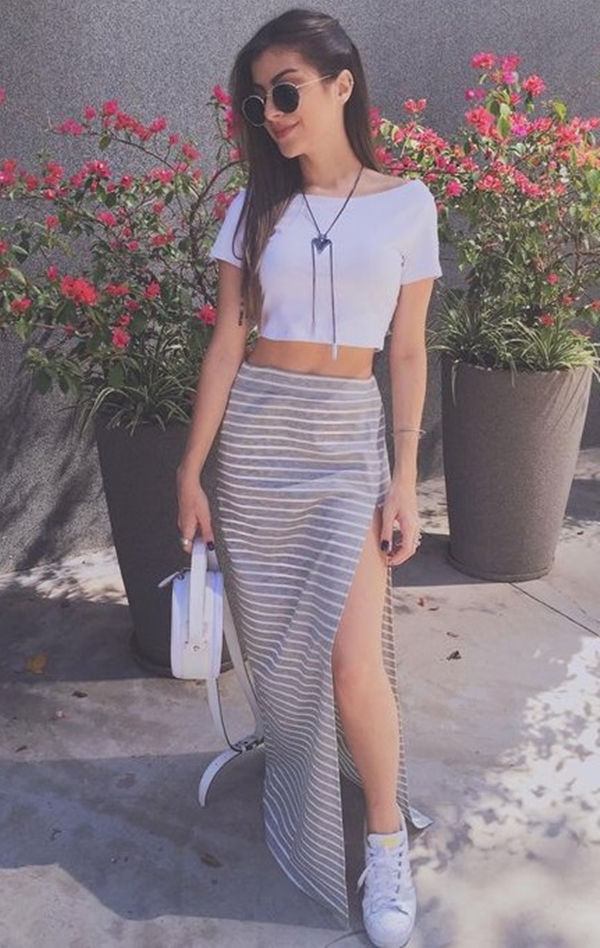 One of the great things about the long skirts or maxi skirts is that they are versatile. One might think that they could be worn only in summers of spring but that's so not the case. You can wear them in fall and winters as well with absolute grace. There's not a single occasion that you can't wear them to. Pair them with a simple tee and you're ready for a casual day out while pairing them with a sparkling crop top and accessories and you're ready to party.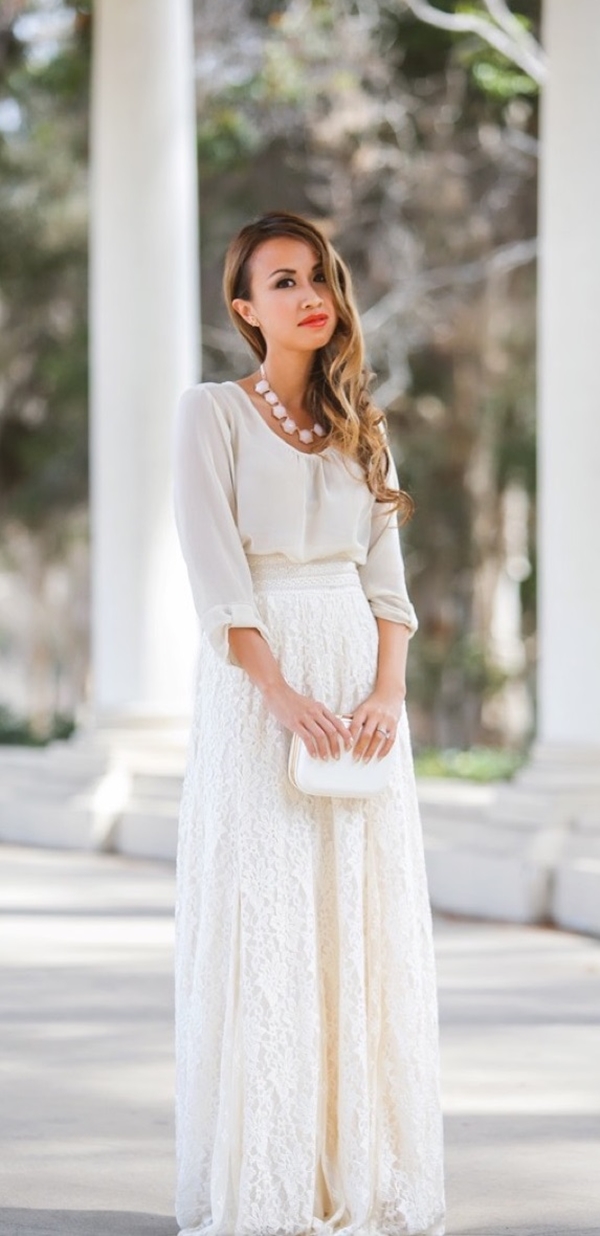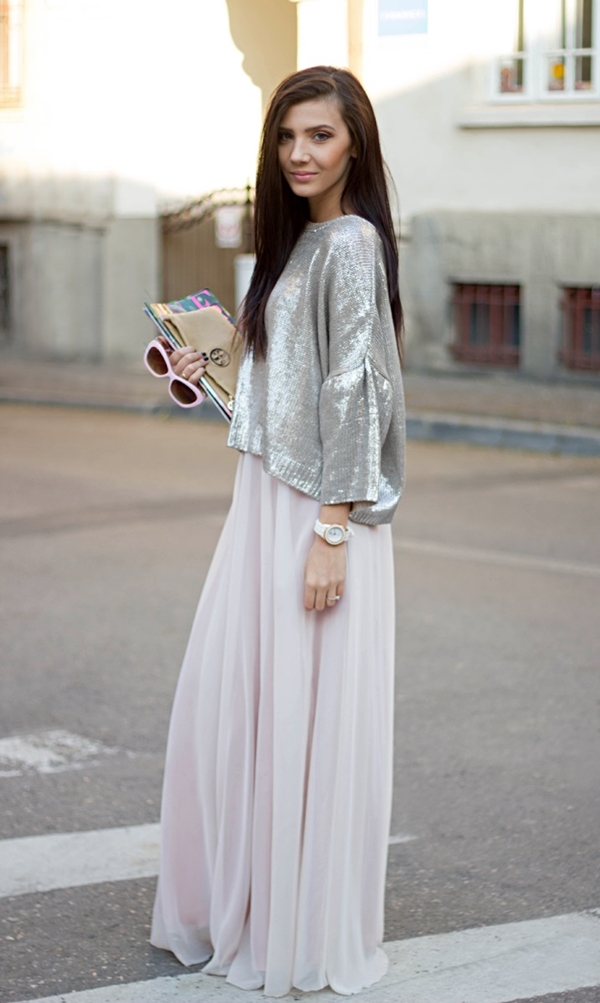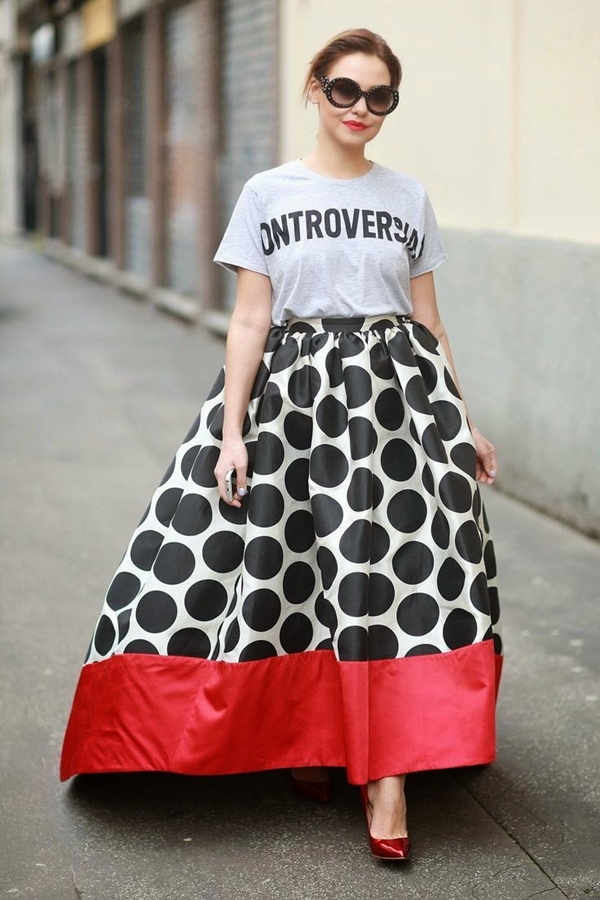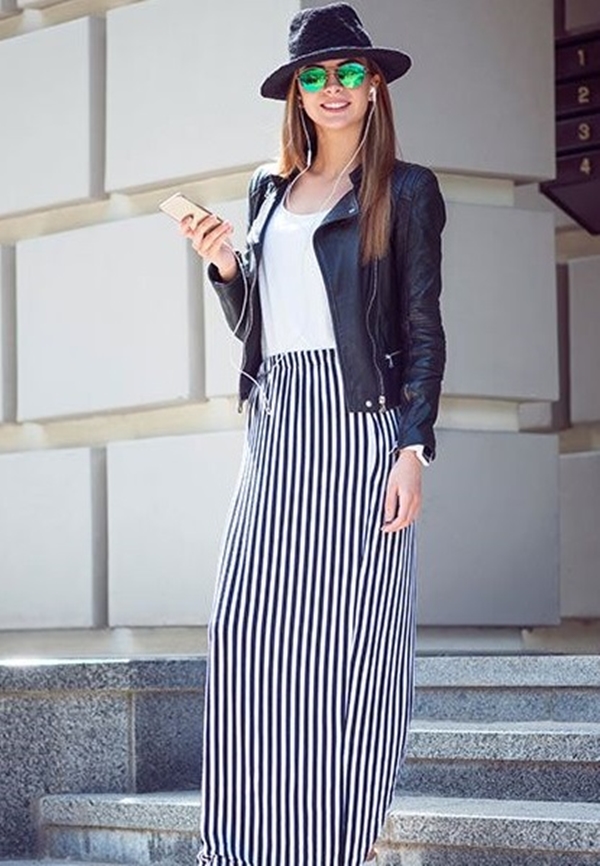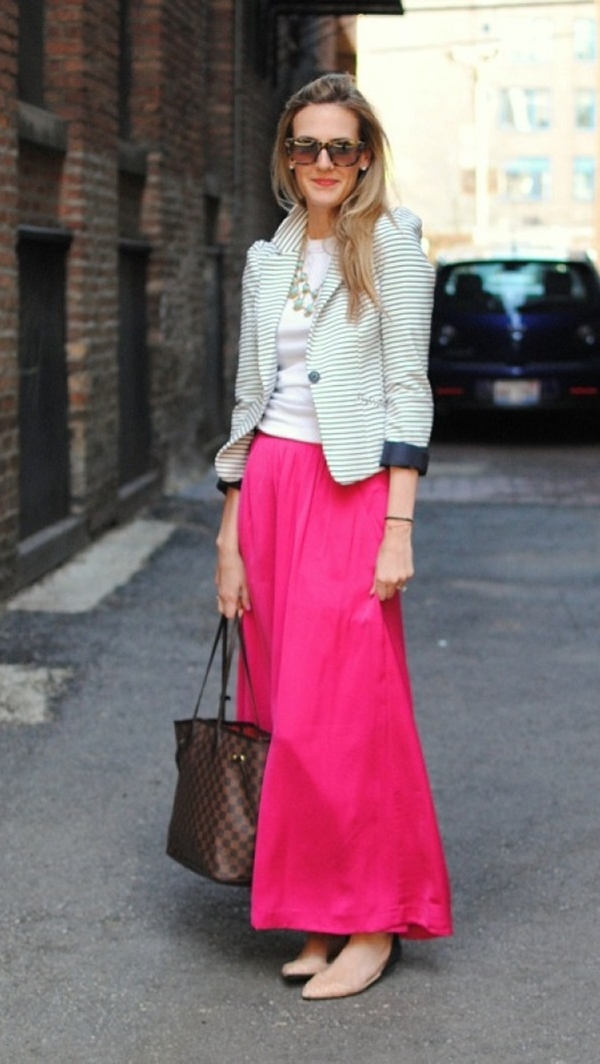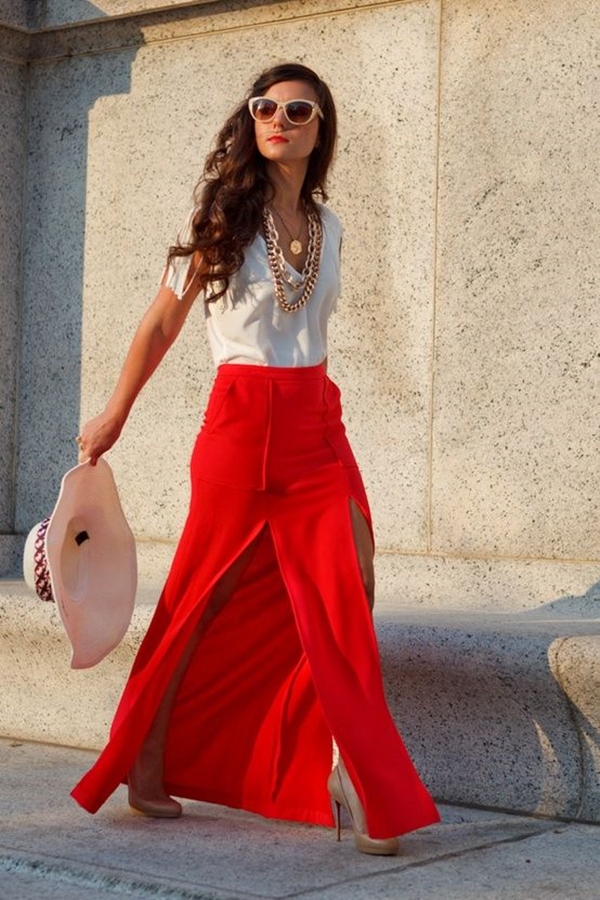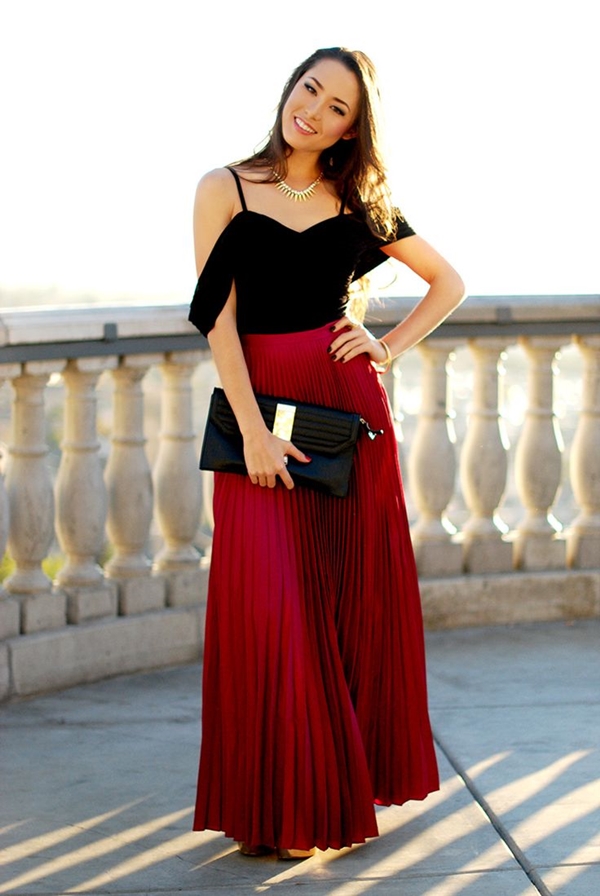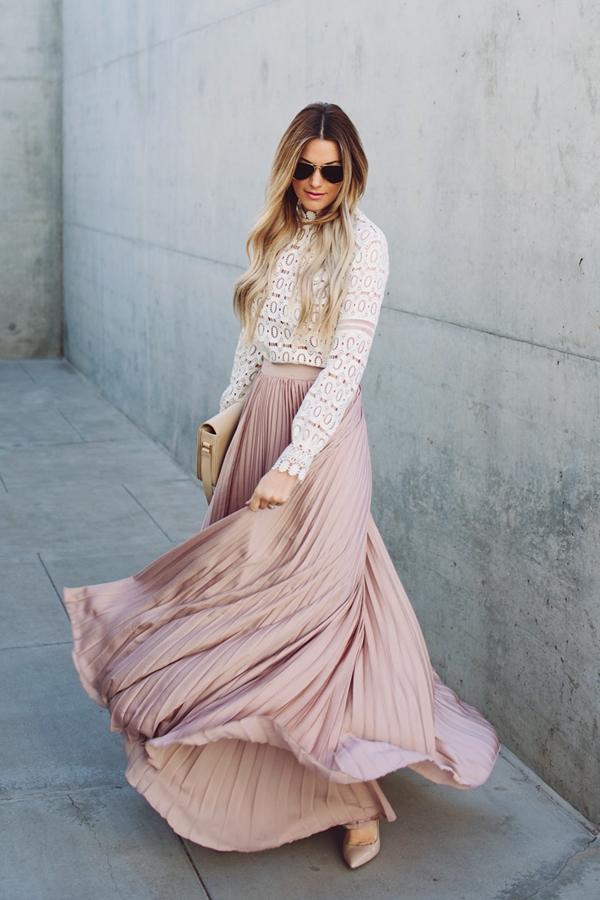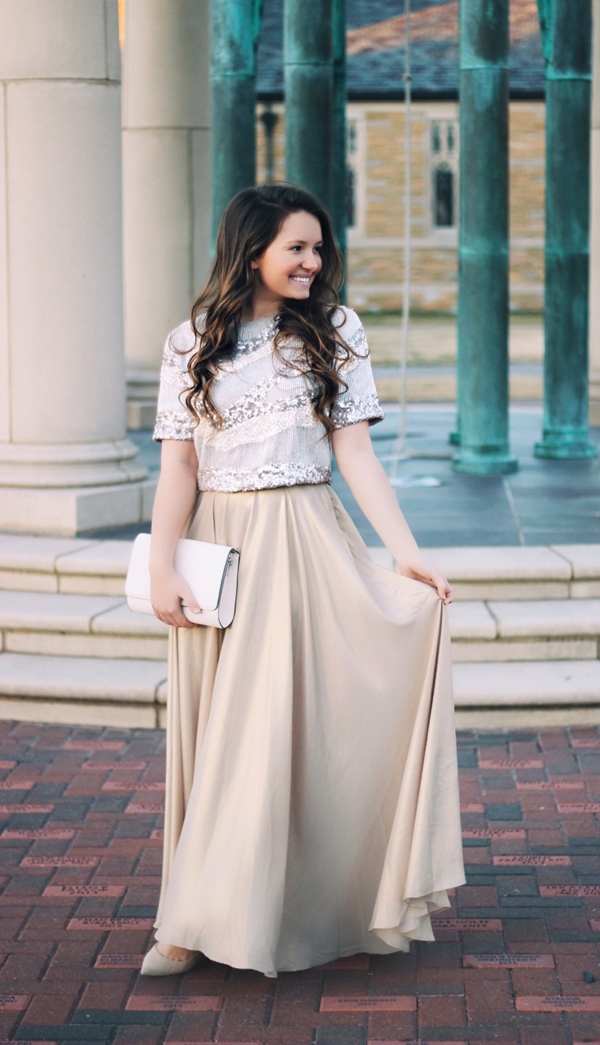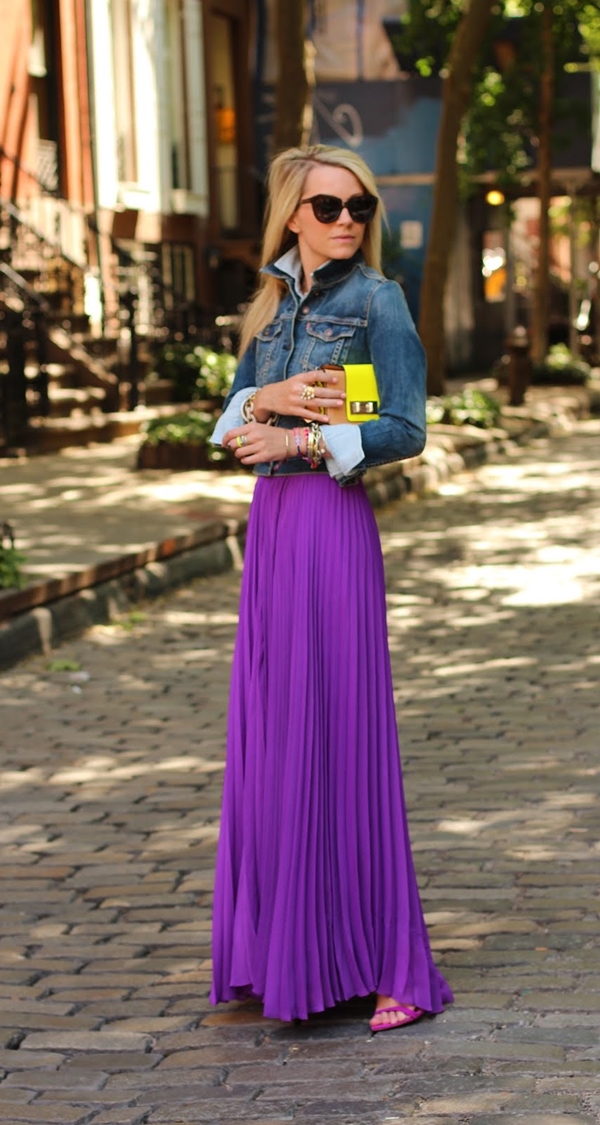 What Type of Tops to Wear with Long Skirts
Minimal Graphic Tee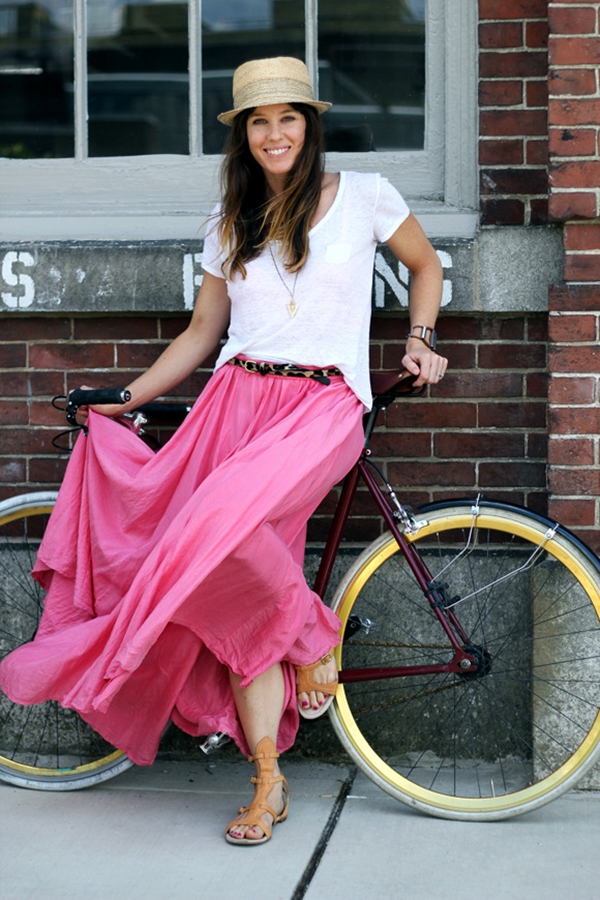 Pair a long skirt with a cool minimal graphic tee and get a lovely sporty look. Or try a striped t-shirt or a plain white or black tee. Opt for your favourite pair of sneakers or maybe espadrilles, a tote bag and that's all. You could try boots as well to wear with this outfit. For a much better look, make sure to tuck in your t-shirt. Put on a summer hat and you're good to go.
Jacket on Top

To add a great touch of style, this is a great idea to go for. This soft split maxi skirt is paired with a chic white blouse and a leather jacket is added on top. A pair of ankle strap heels and a sling bag completes the chic outfit. Not just leather, but try denim jacket as well. Here are more denim outfits that would steal your heart. 
Tank Tops and Maxi Skirt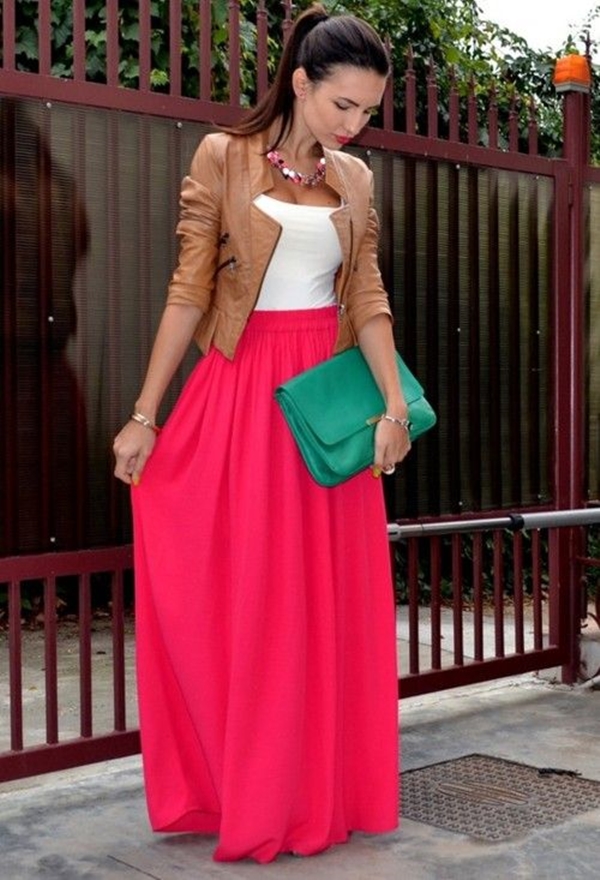 When you're going for a blowy long skirt, better pair it with a top having a close fit. Have a look at these lovely midi skirts outfits.  That gives a flattering silhouette. Great body-hugging tank tops are great options for this. Finish the look with a bold neckpiece to add more flair to it. Or you could try a lovely scarf with it. Or you could finish the look with bold accessories and a cropped jacket.
Flattering Blouse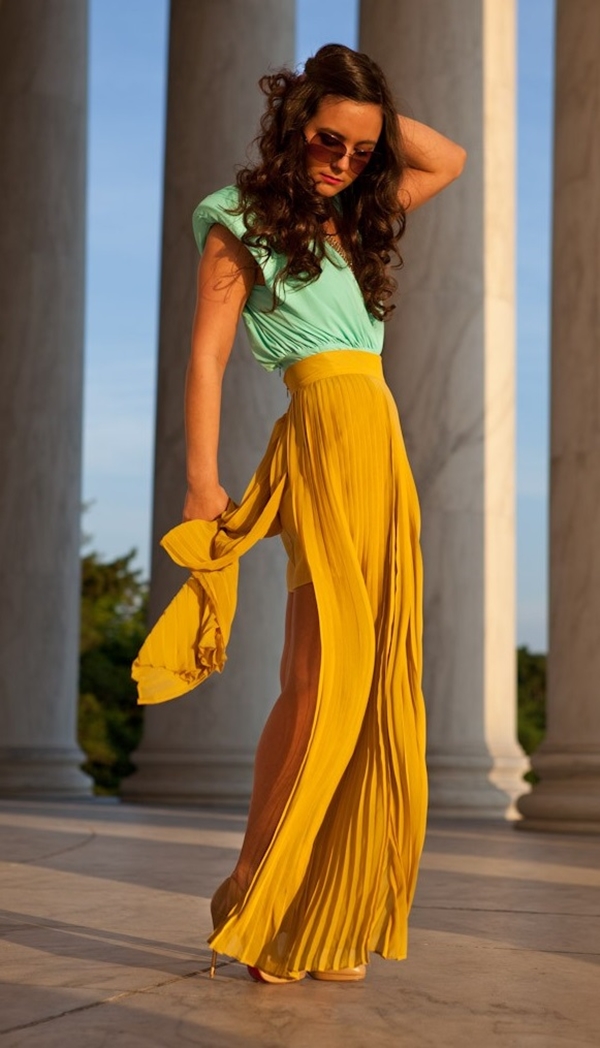 When it comes to choose a blouse to pair with the long skirts, things might get messy or a bit overwhelmed. So the first thing you must see is if the blouse is well-fitted or not. And the second thing to see is whether it's elegant in a subtle way. You could always go for a lacy blouse or an off-the shoulder blouse with a touch of bold statement earrings.
Pastel Pleated Long Skirts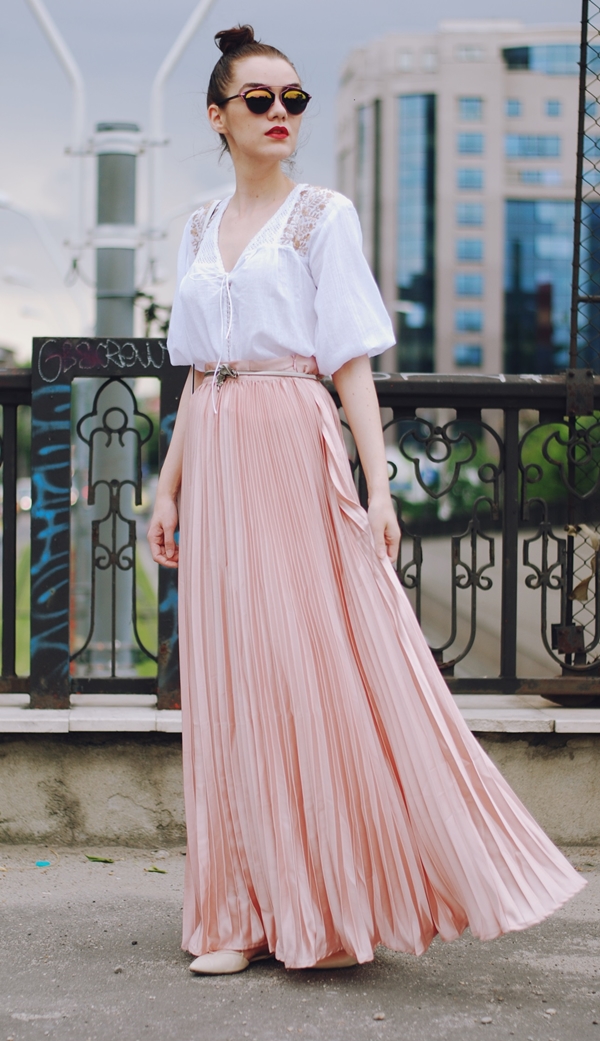 Nothing shouts spring louder than the pastels. Pair those lovely maxi skirts in different shades of pastels like peach, pink, mint green, blue, lavender, etc. For a top, choose something simple like a plain blouse or subtle floral top.
Long Skirt with Chic Shirts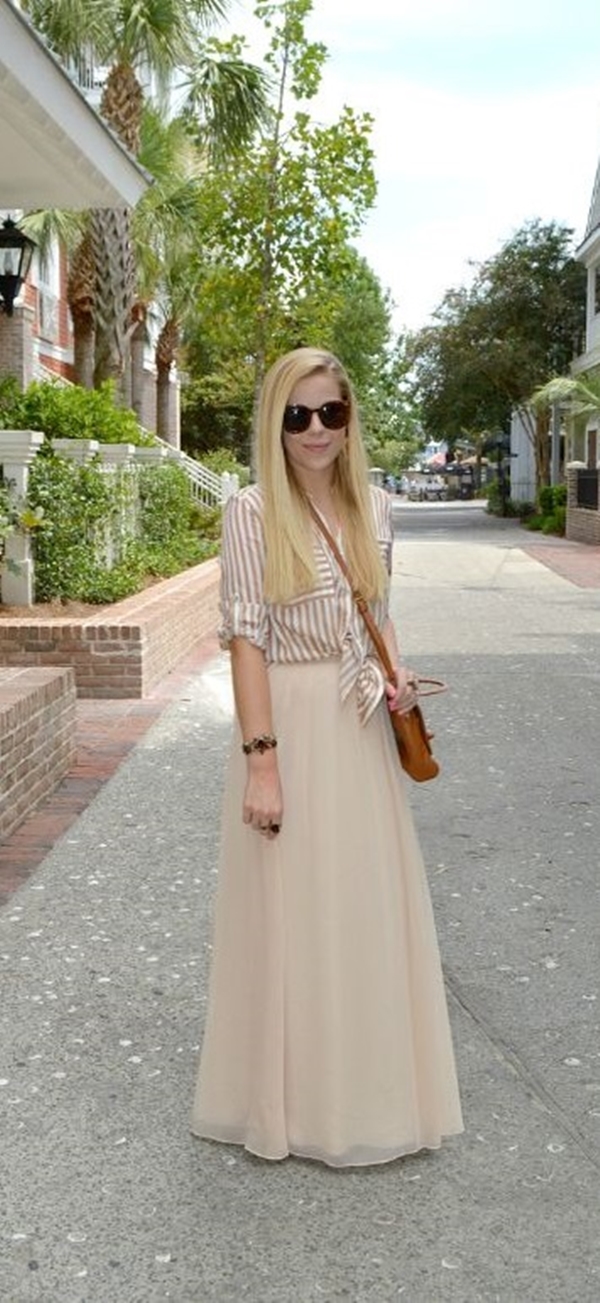 It might not sound great but it definitely looks appealing. Especially, if the shirt is a striped one. Because who doesn't love stripes! Check out these striped skirts outfits as well.  But that doesn't mean you can't pair the skirt with a plain shirt or a floral one. Just make sure that you find the perfect balance between the skirt and the shirt.
Put On A Belt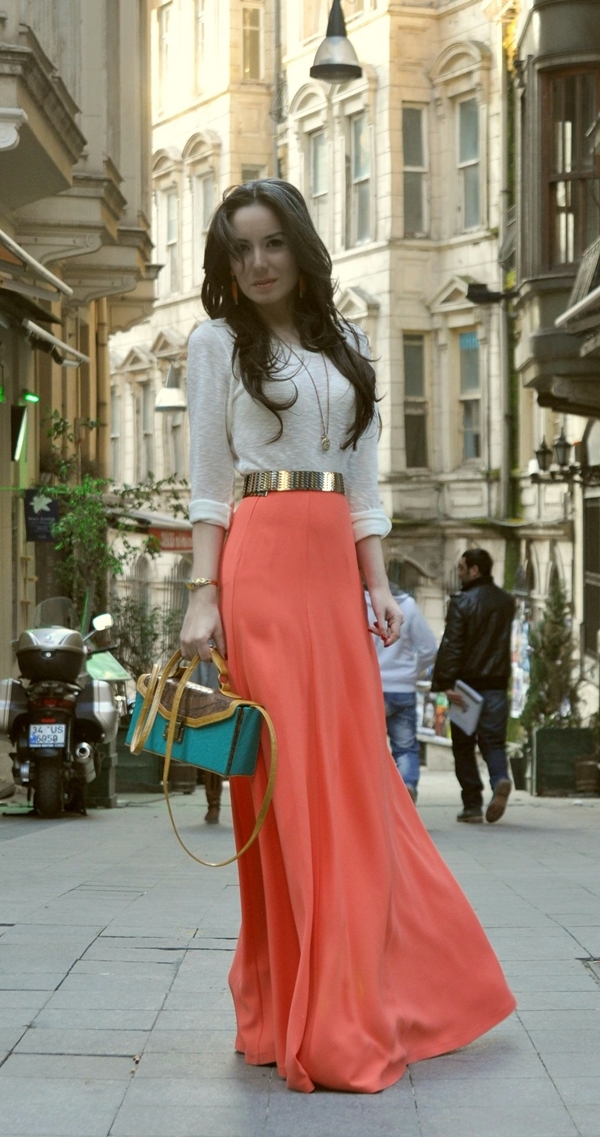 Believe it or not but when you add a long skirt, a flattering top, and a great belt together, the end result is absolutely worth it. Try something like a long skirt with a chic satin blouse and a gold belt to go with it. Or you could pair a long skirt with a t-shirt and then add a cardigan and finish it up with a thin belt. While you're at it, check out these lovely pencil skirts outfits as well. 
Sexy Crop Tops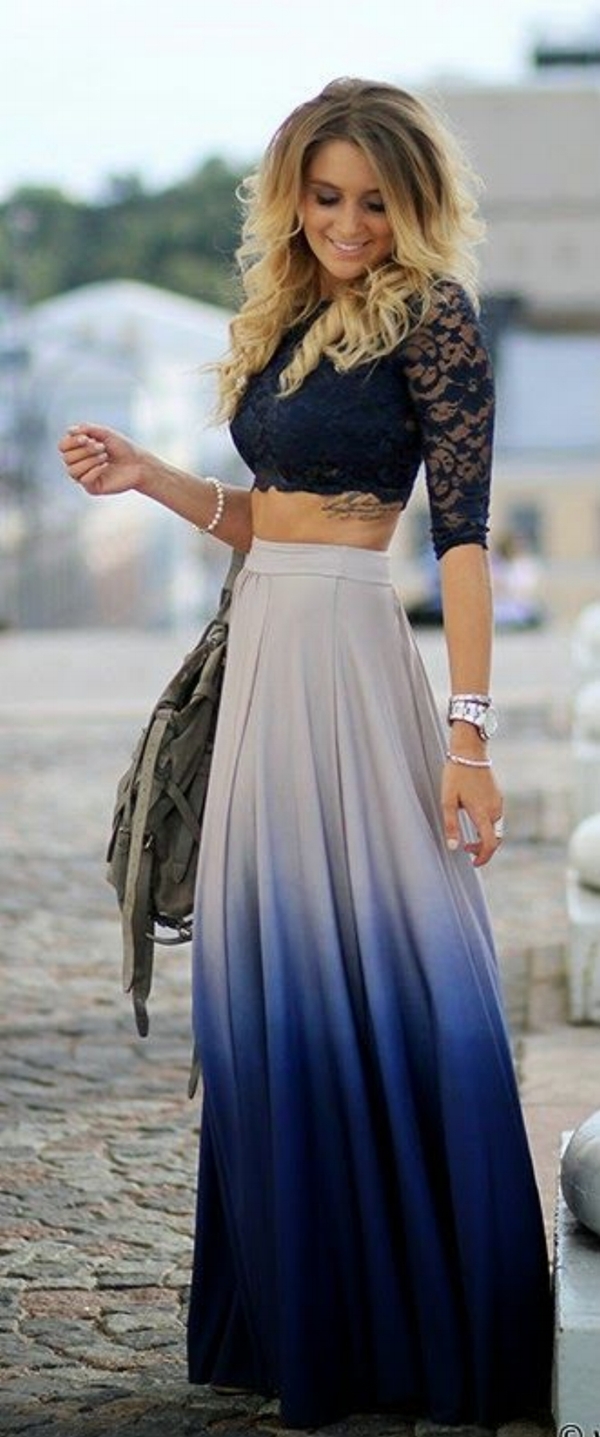 Crop tops are such a tease but totally sexy. Pairing them with the long skirt is absolutely a great idea. The long skirts are versatile which means that you can pair them with almost everything. Same could be said about crop tops. The crop tops can be plain, floral with flattering necklines and sexy with dazzling sequins. Flaunt your mid-riff with a white crop top paired with a long skirt in the earthy tone. Finish the look with gold bracelets and bold statement pieces. If you are a boho girl, then follow this modern boho style.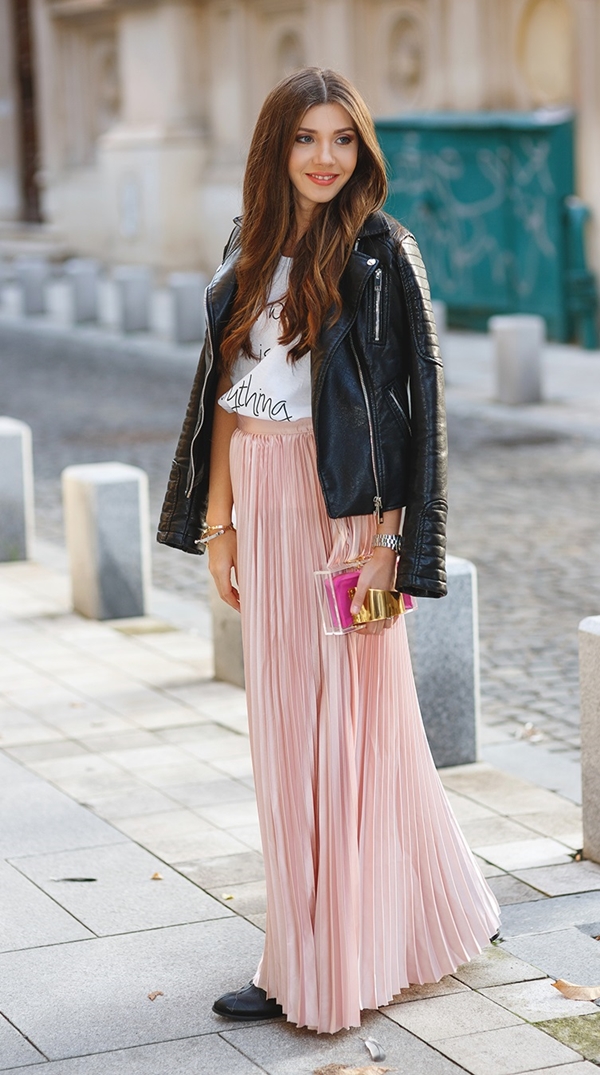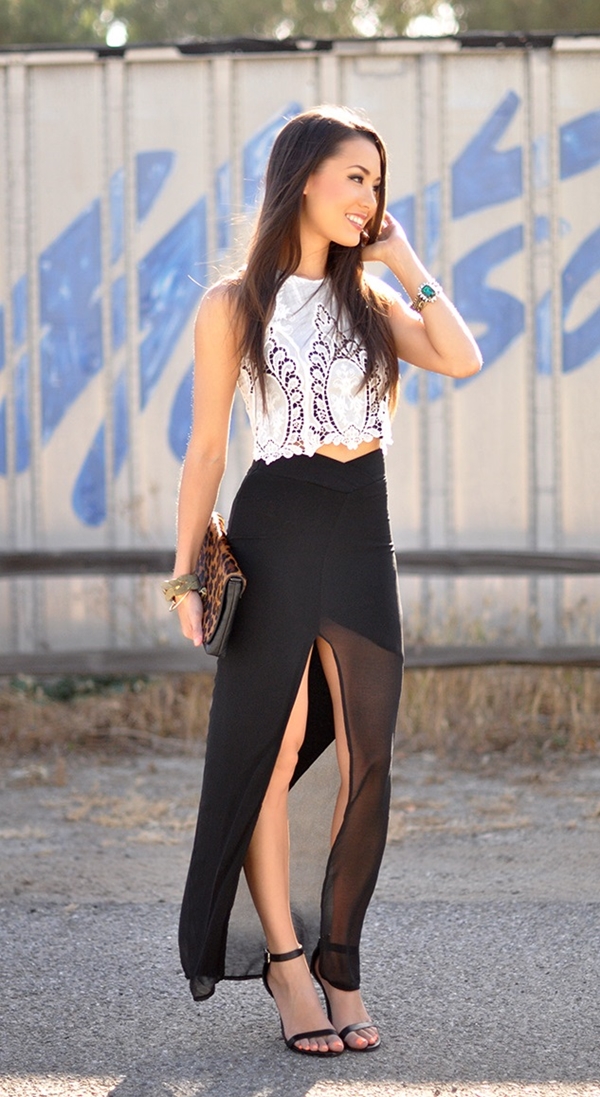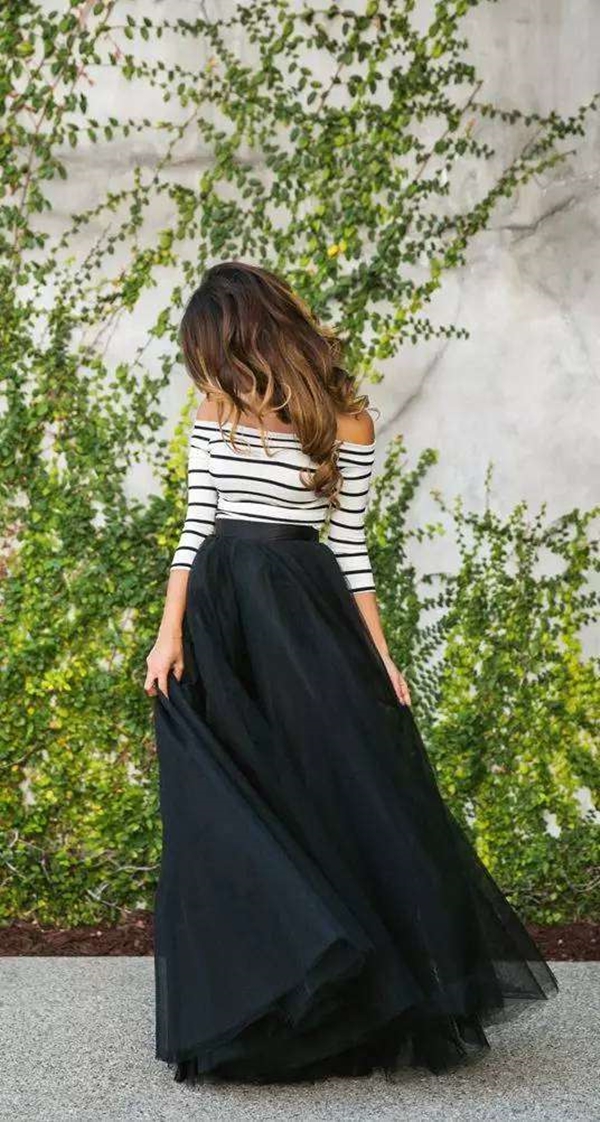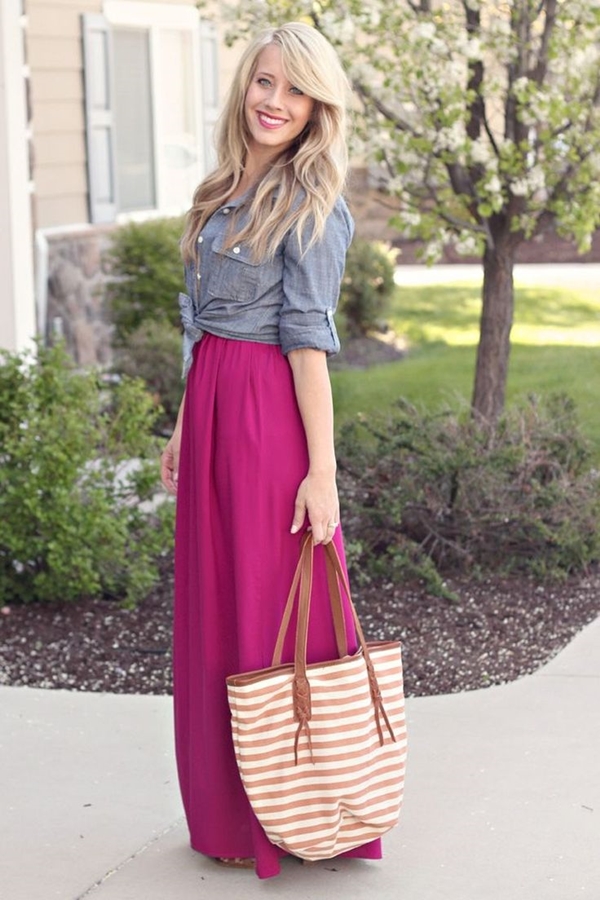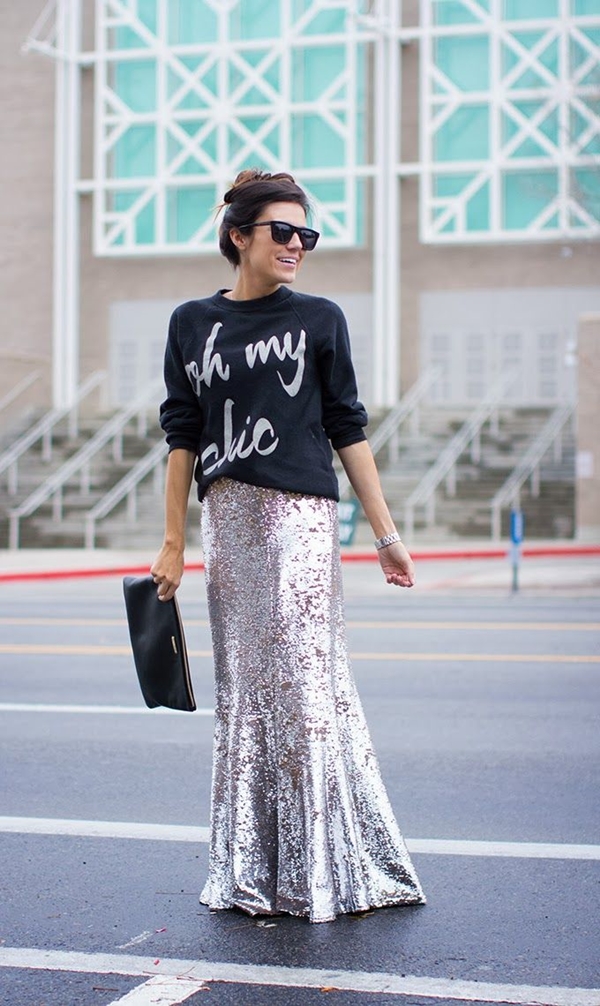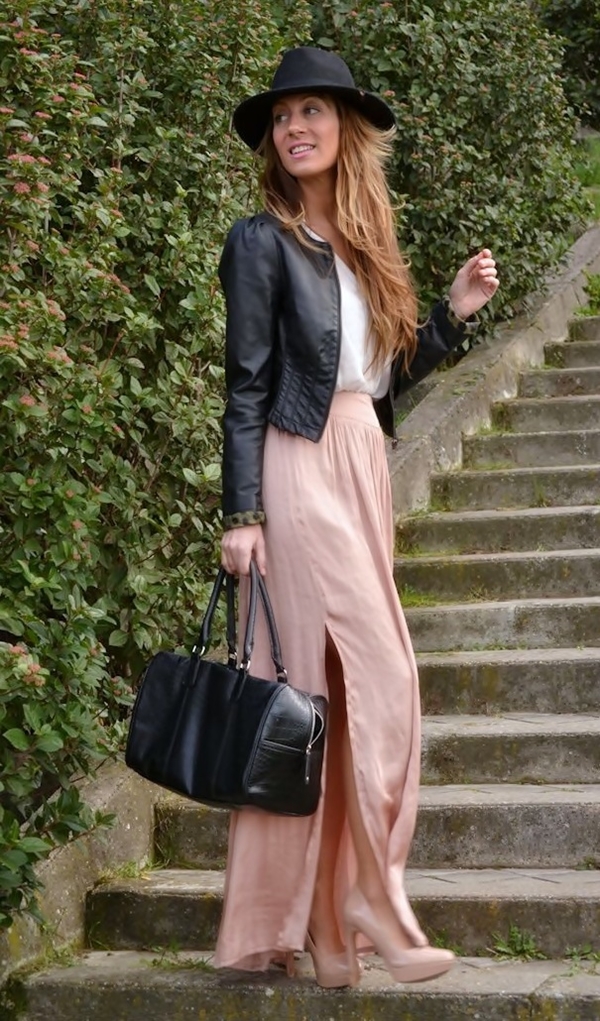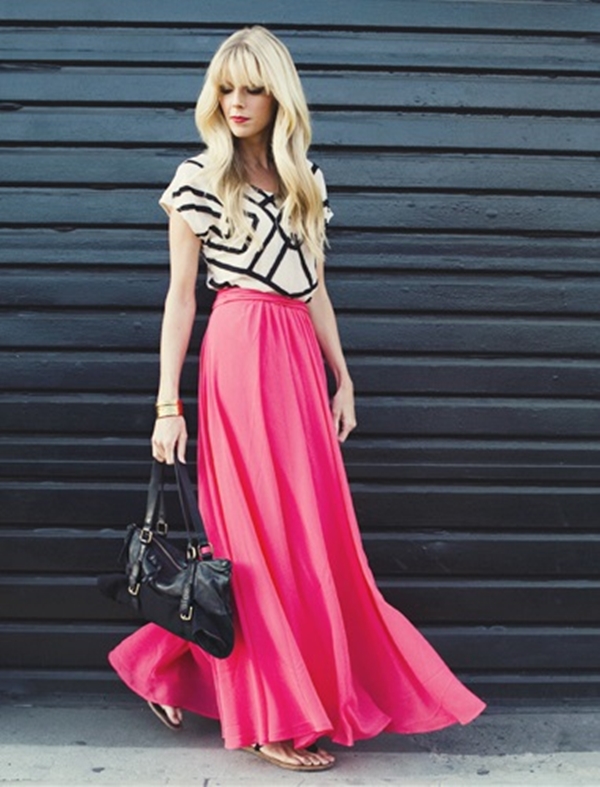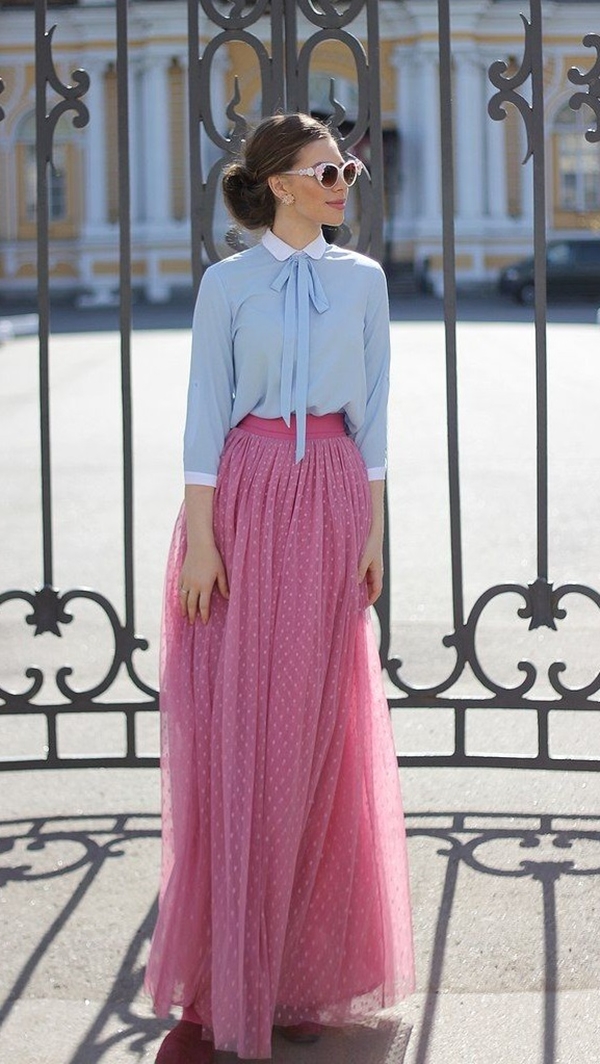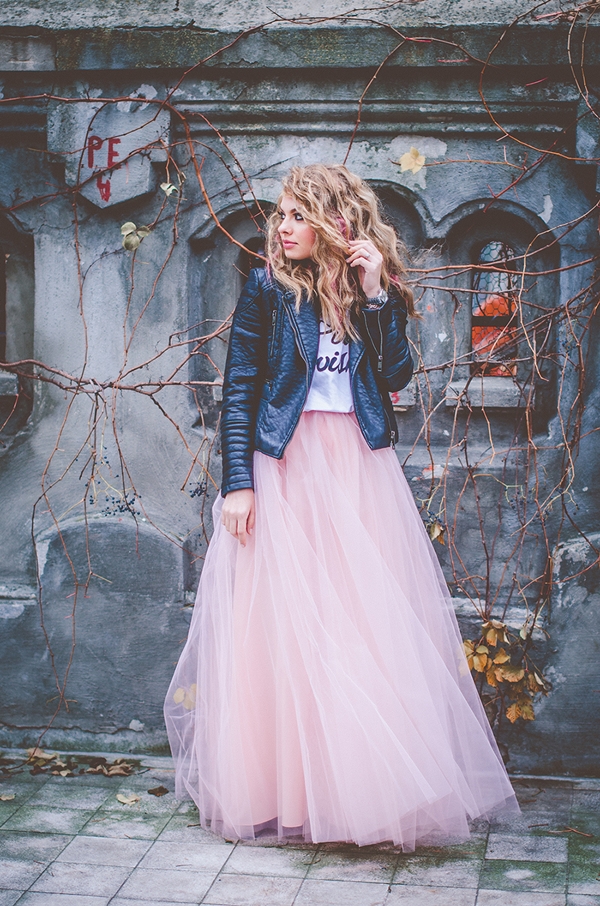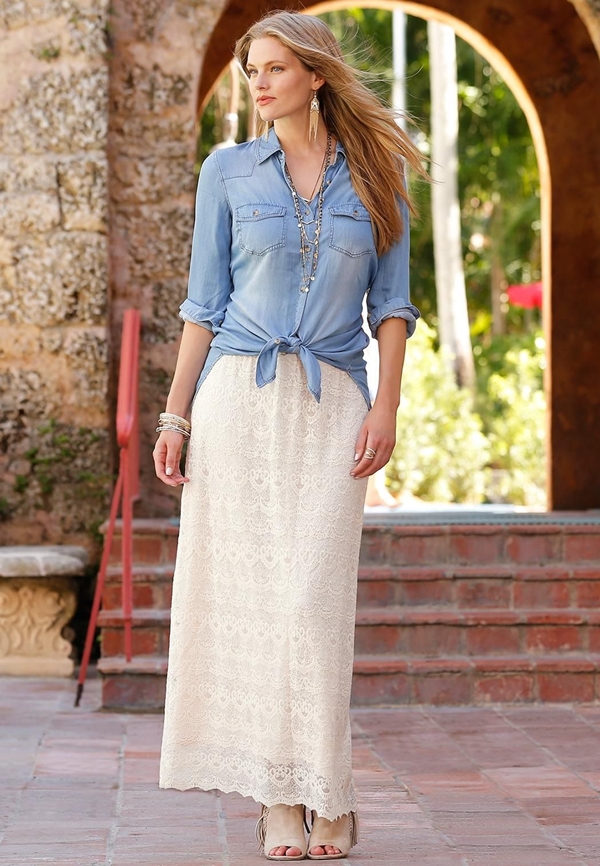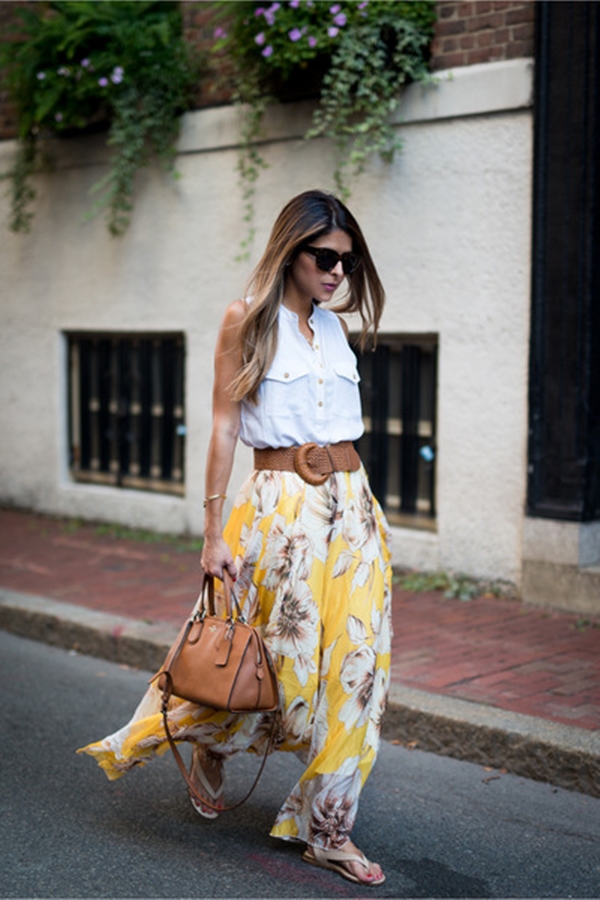 With this many options, you wouldn't need to worry about what to pair with your long skirts ever again. As for the shoes, you can wear almost everything with the long skirts. You just need to check the occasion to choose the types of shoes to wear with them. Ankle booties, pumps and peep toes, gladiators, sneakers, and flats are always the safe options to go with them.