I know, there are a few protocols need to be followed while you are thinking about work outfits. But who says you can't look sexy and sophisticated at the same time. Just because you are going to the office, it doesn't mean you should be wearing plain boring dresses that will make you look like a wallflower. Nah-uh ladies! You don't need to worry so much about that. You can enhance your gorgeous look with some great outfits even in the office.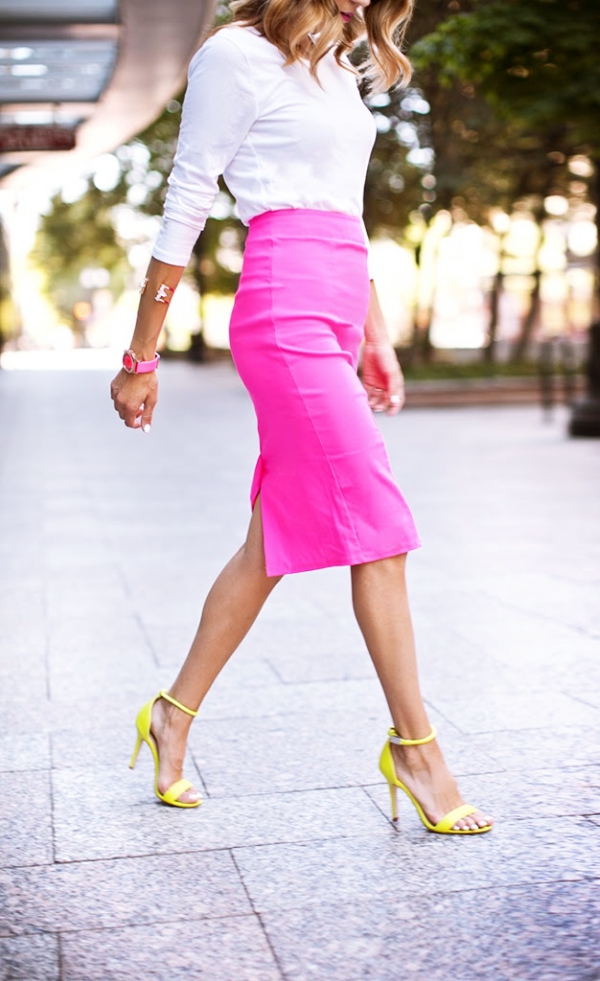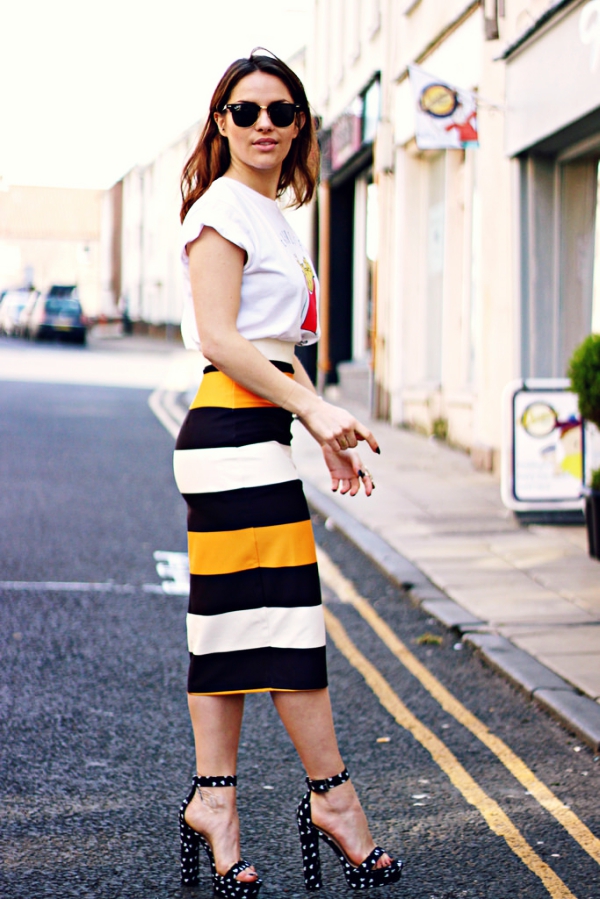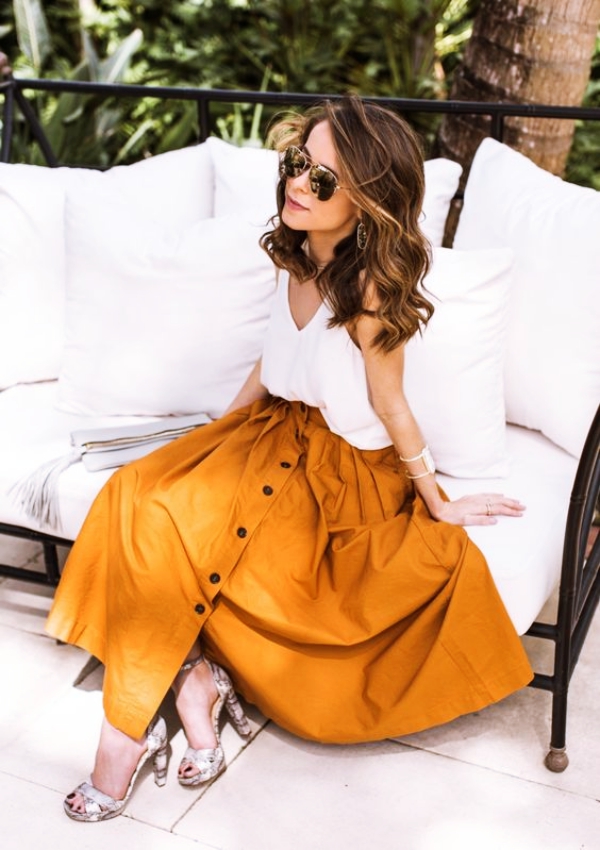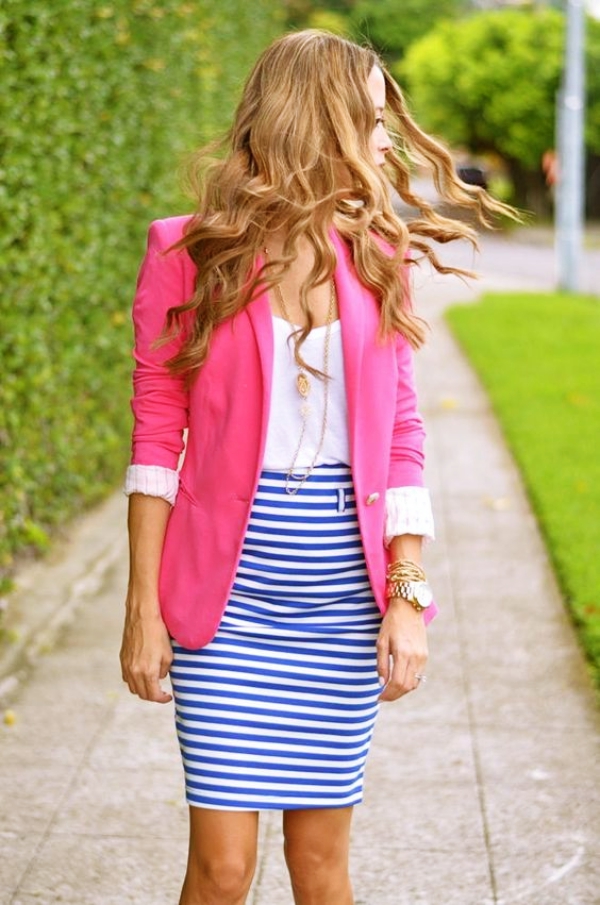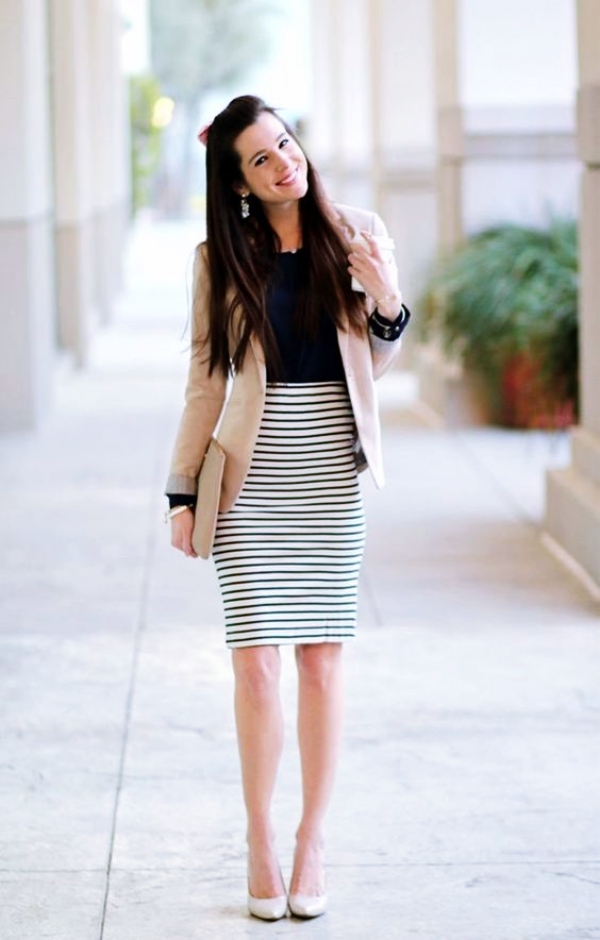 While work outfits are consists of so many things varying from skirts to dresses to trousers. My personal favourite is a skirt. There are so many diversities in the skirts from pattern to length to cuts and fabrics. I think they vary in the style more than any other fad staple. Plus, if you have slim and sexy legs, skirts are the best way to show them off. Wink! So here is some great skirts outfit that you should definitely try next time to work.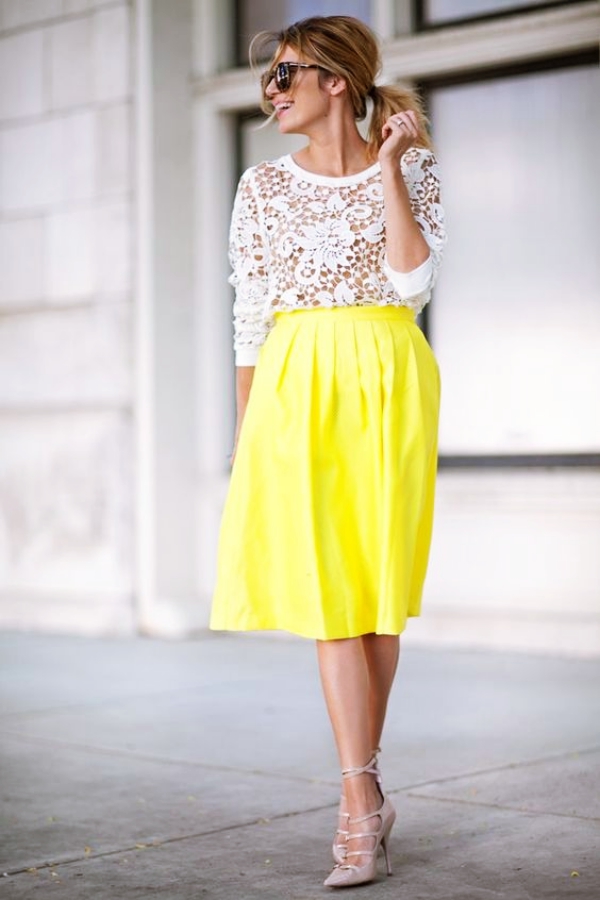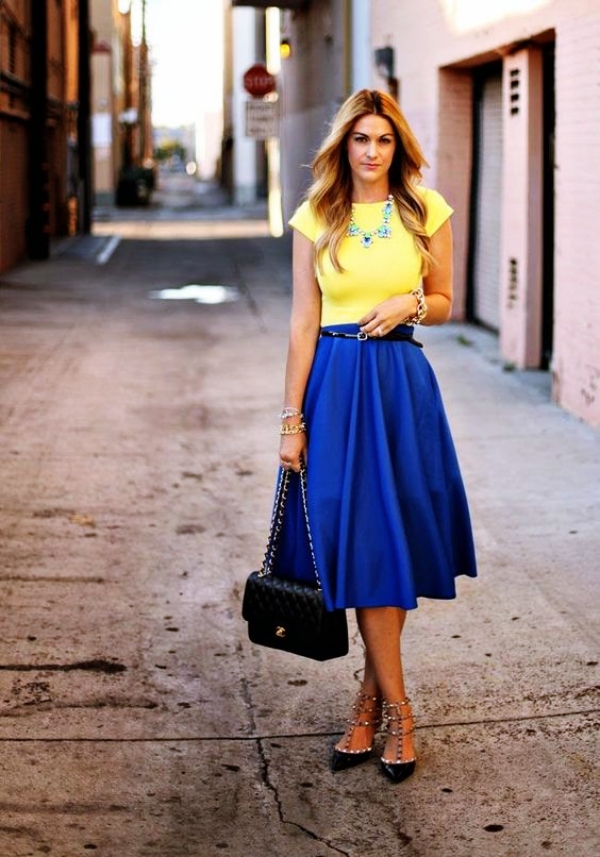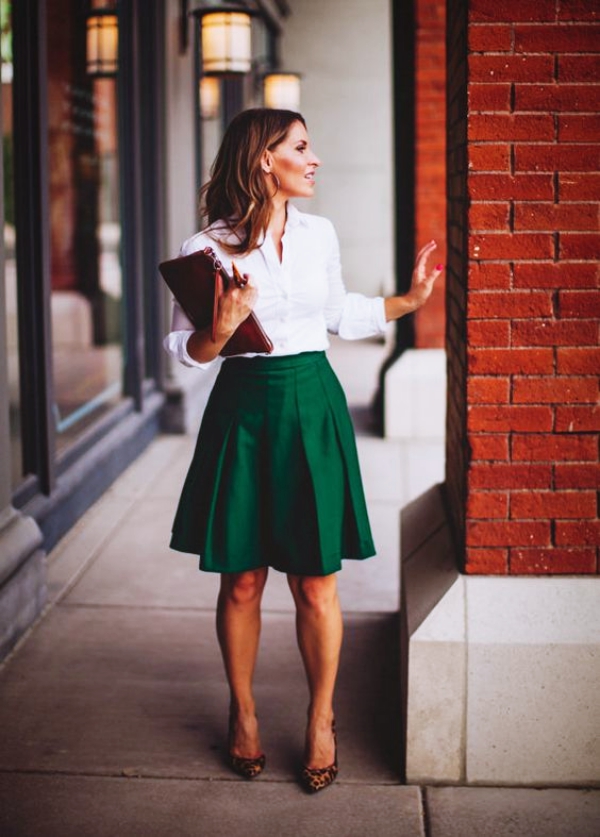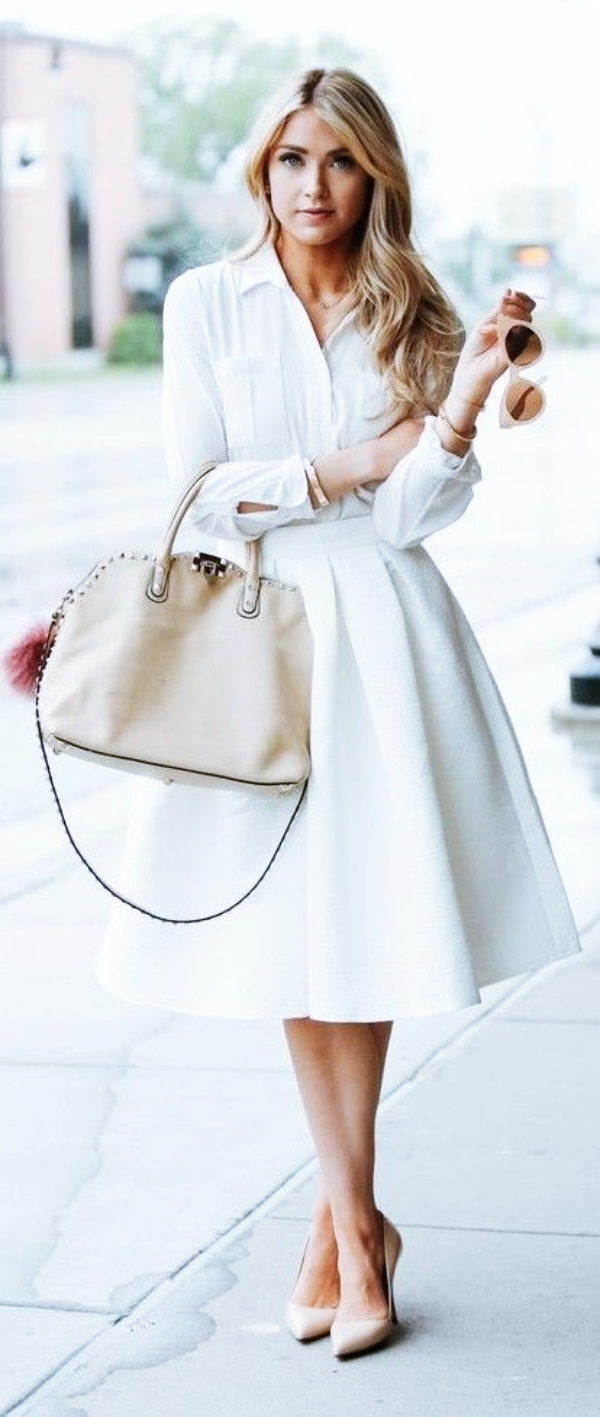 Knee Length Skirts Outfit for Working Women
Gorgeous Tulip Skirt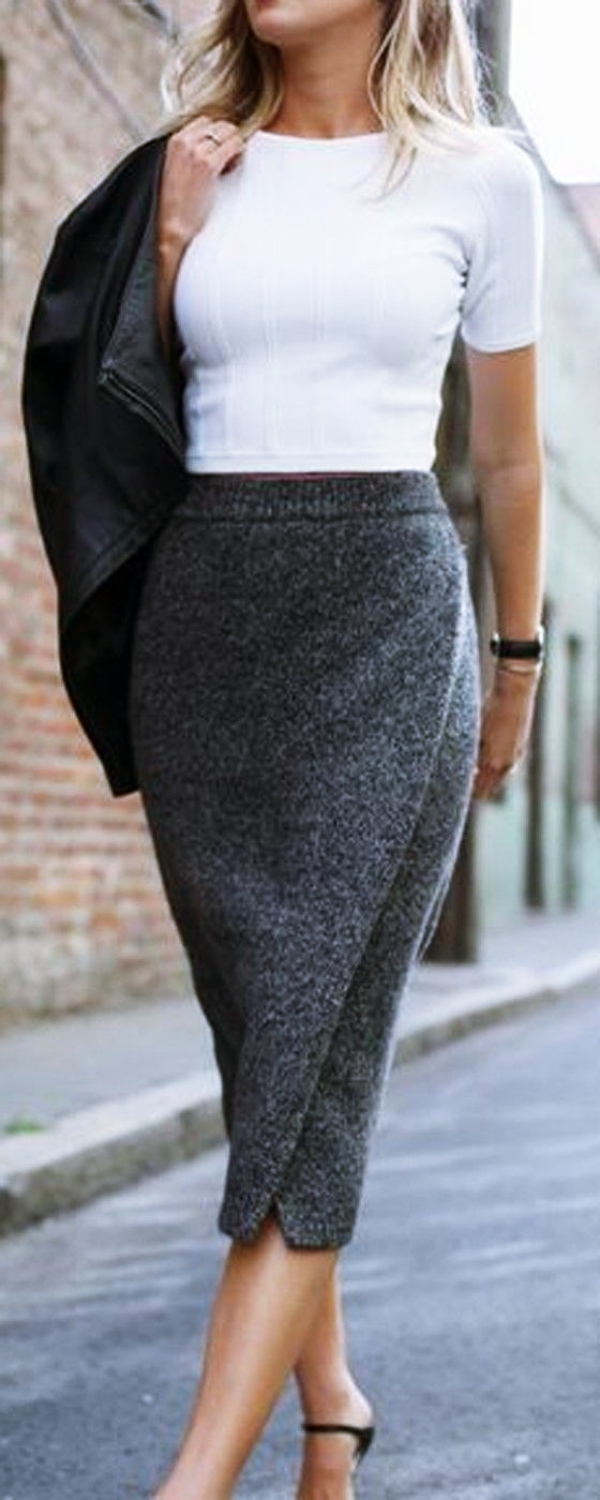 Tulip skirts are one of the most popular skirts. They are short, simple and sweet. Try plain black tulip skirt with an olive green sweater and pull on those sexy tights. Adorn your feet with black matching heels and you are ready. Instagram is full with the types of stunning skirts these days.
High Waisted A-Line Skirt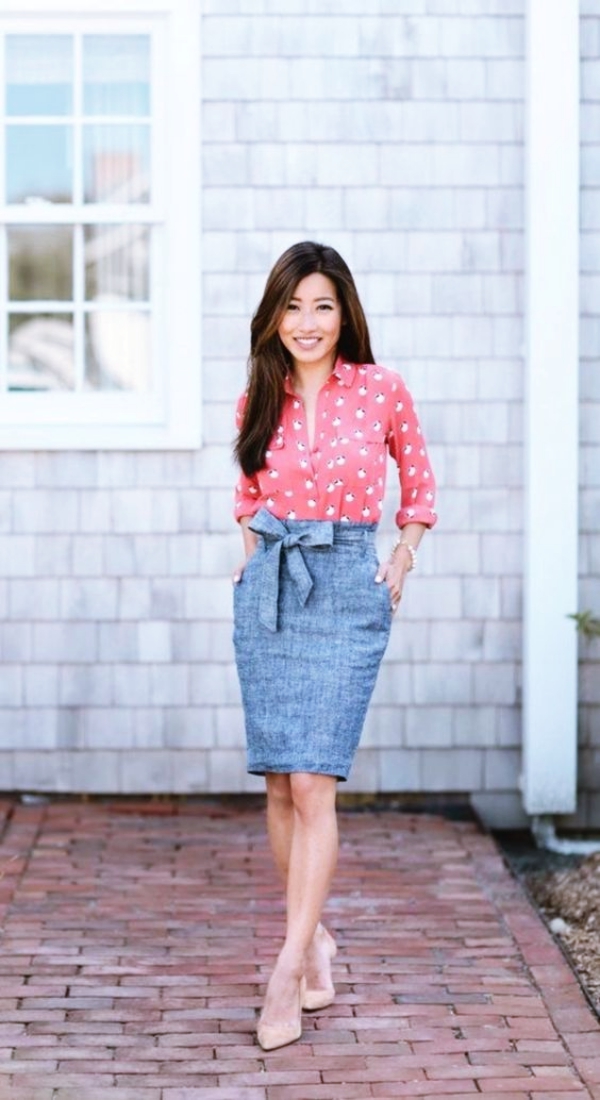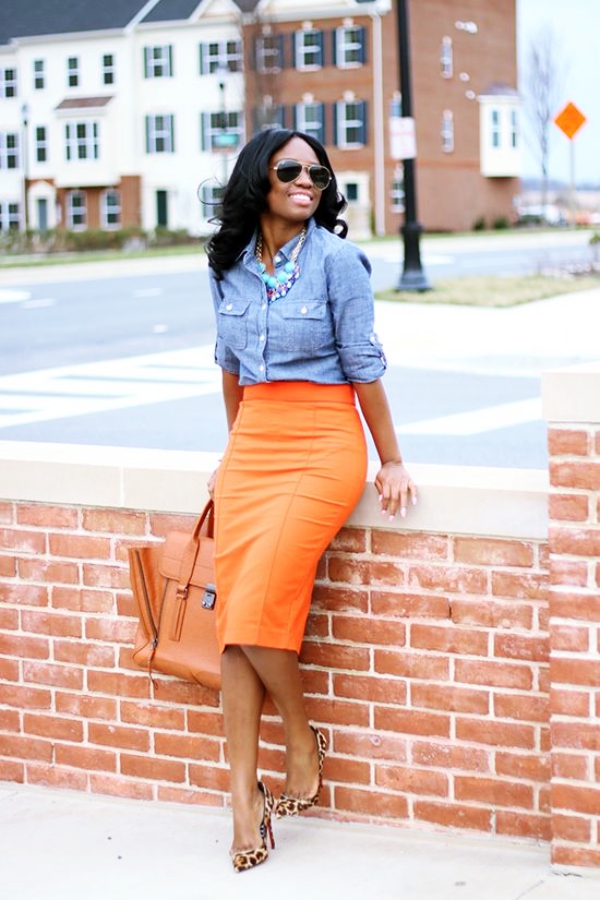 As the name suggests, A-line skirts give a shape of A to your lower body. They are comfortable to wear. If you are not a fan of tight skirts then high Waisted A-line skirts are your good option. Try a grey a line high waisted skirt paired with a black blouse of full sleeves. Wear a medium width grey belt that will make your skirt more attractive.
Try Midi Skirts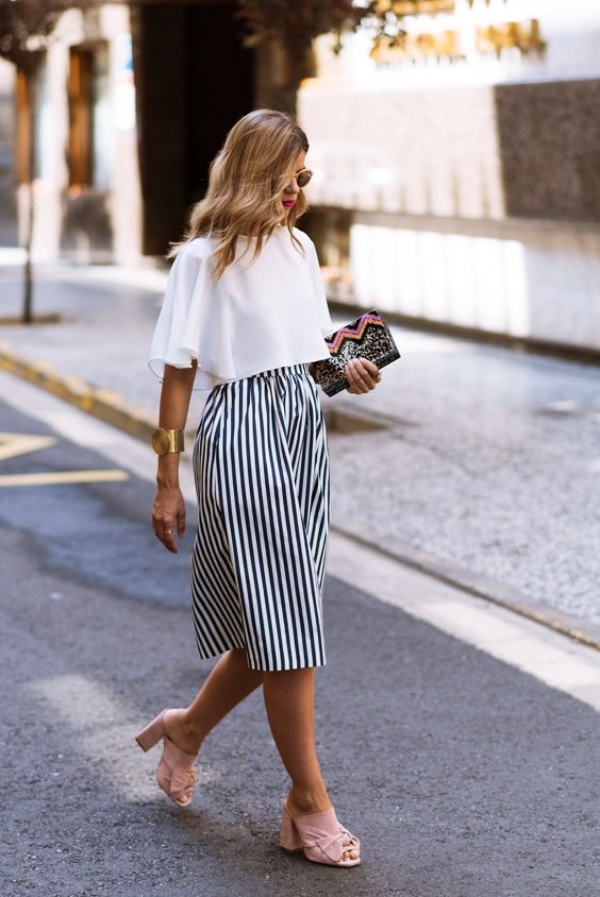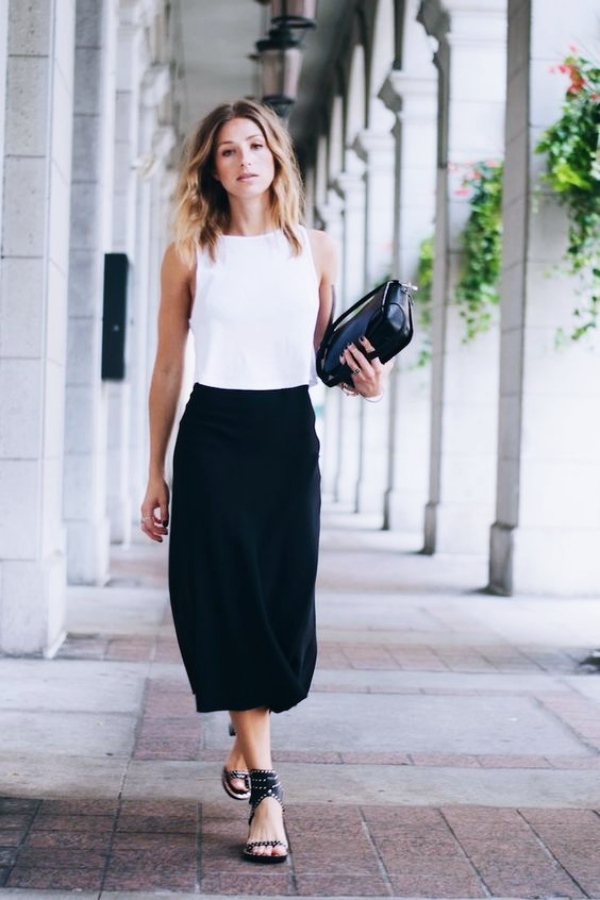 Midi skirts are in fashion again. There was an age when it was totally forgotten but now women are wearing it and rocking it too! Just try high waisted midi skirts with pleats that will make the skirt more beautiful. A long pleated pink midi skirt with polka dot button up is worth the try.
Sexy Pencil Skirts


Pencil skirts are always in the rage. These skirts look phenomenal and give an alluring appearance. And not to mention the way they hug your hips and legs. It simply looks amazing! Try a taupe skirt with a patterned pleated back. Your friends will be envious of you.
Pretty Ruffle Skirts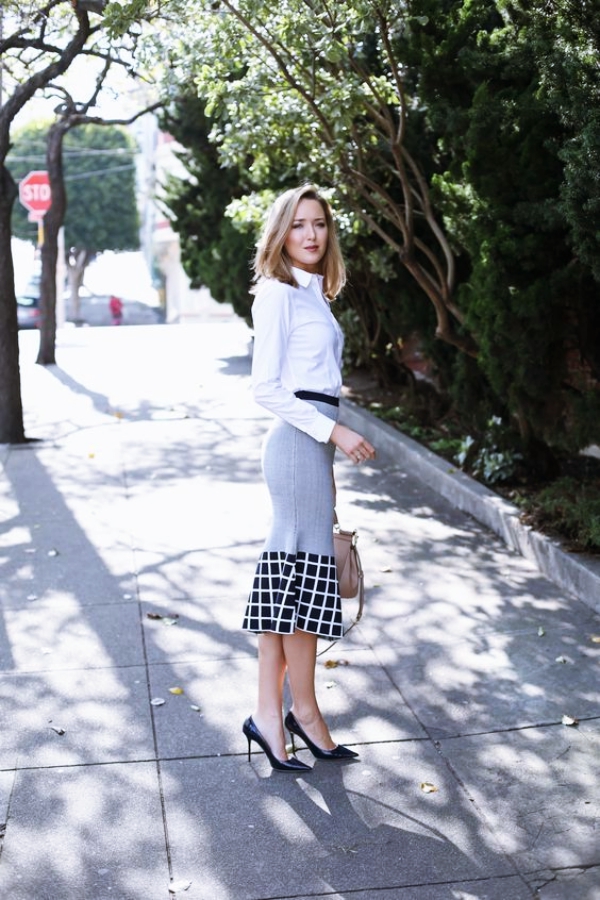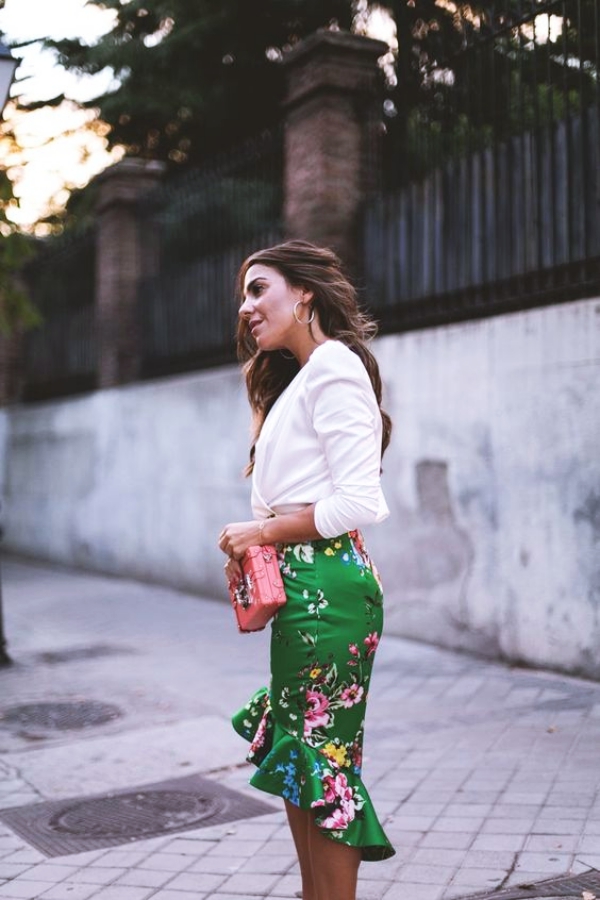 Ruffle skirts just give a different look to a plain normal skirt. Their varying patterns and beautifully designed appearance just make them exceptional. Try a cream ruffle skirt with matching blouse. Keep your hair up in a tight bun and wear golden hoops. You wouldn't complain.
Short Flared Skirts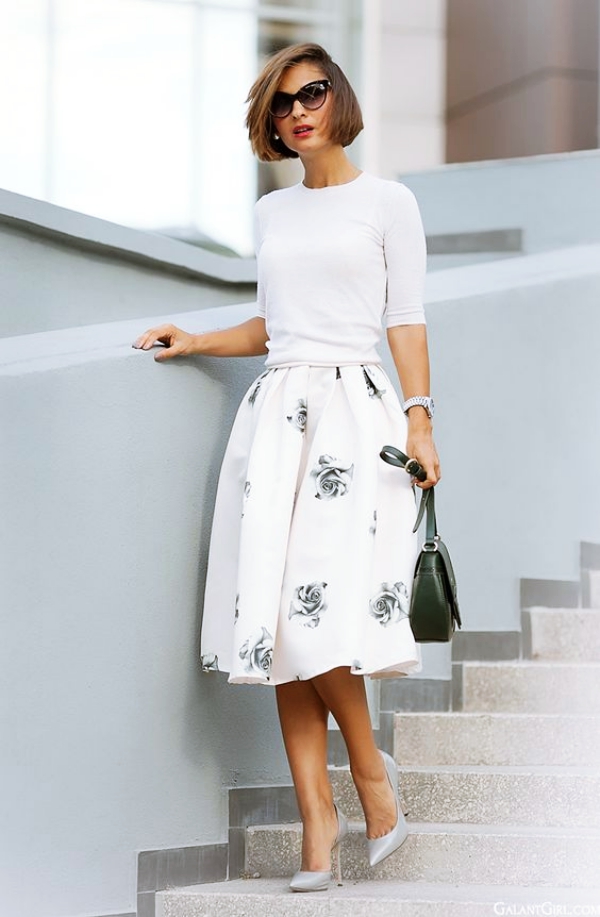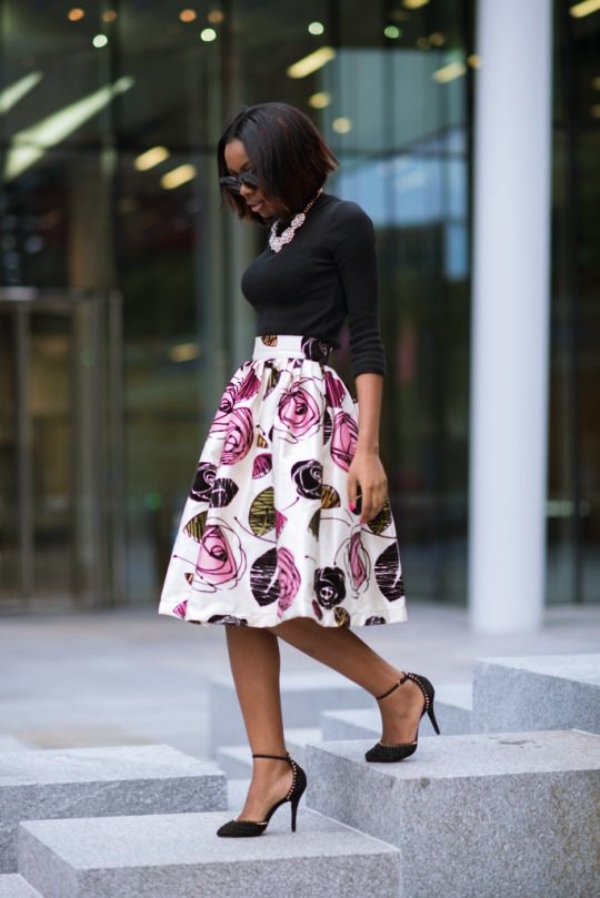 I like the way these skirts flare down. They look sophisticated and feel pretty great. And for work outfits, you can totally consider them in. Try a blush pink flared skirt with a white lacy blouse. I think you will totally love it.
Lovely Peplum Skirts

Peplum skirts are unique and look elegant. They give your lower body sensuous curves that will no doubt you will love to have. And if there's a front cut on one knee, it will look marvellous. Try a blue peplum skirt with a cream blouse and make a high bun. People wouldn't keep their eyes off you.
Cool Flap Skirts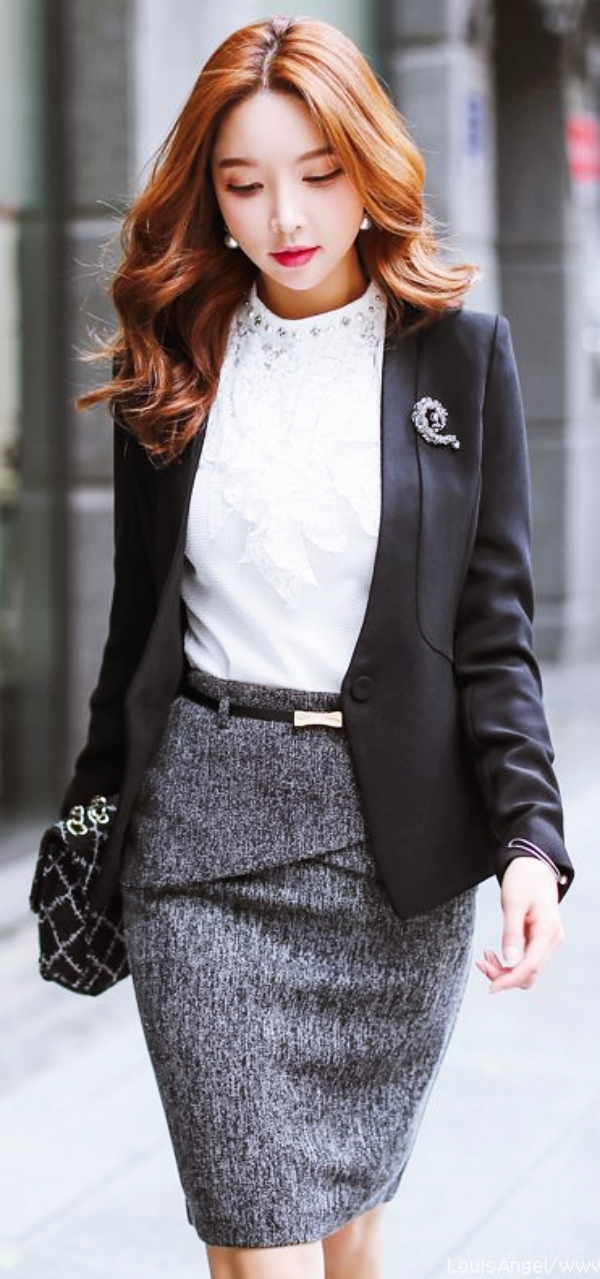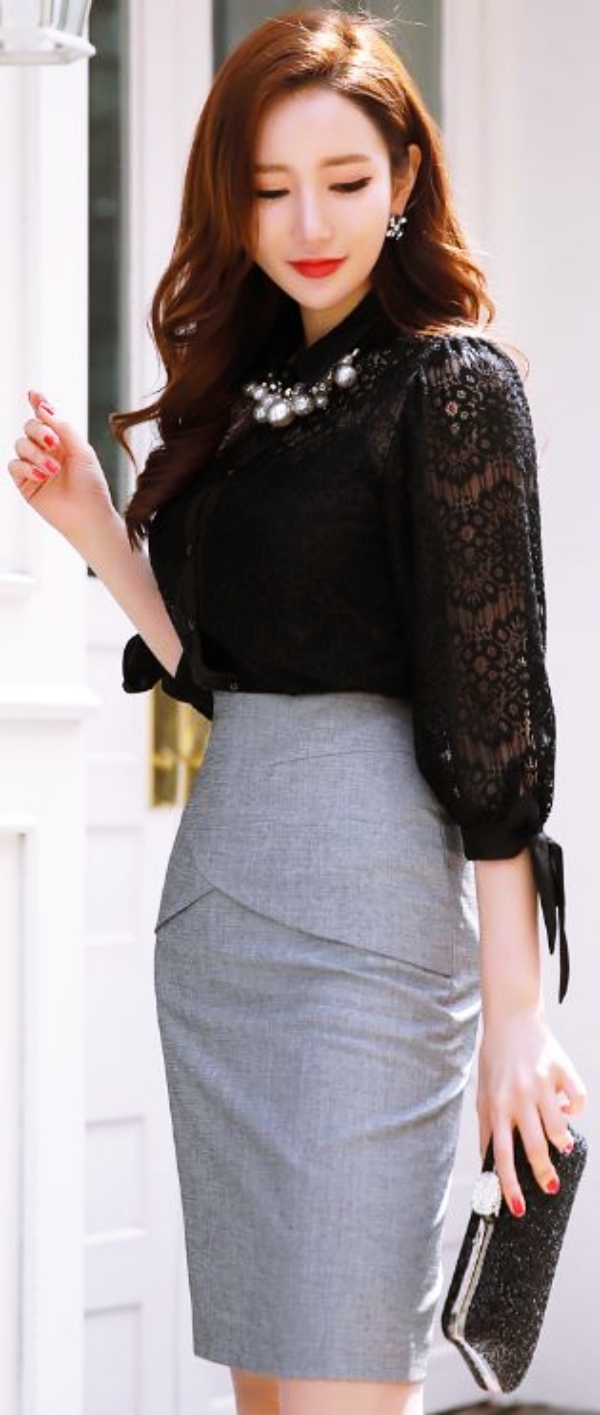 Now, these skirts are just the epitome of style and comfort. They ease you and give a new definition to the skirts. They are available in so many patterns that will make it hard for you to choose. Try a grid tweed flap skirt with a red sweater. Keep your hair loose and wear your sexy boots. You will stick to the mirror whole day admiring yourself.
Appealing Pleated Skirts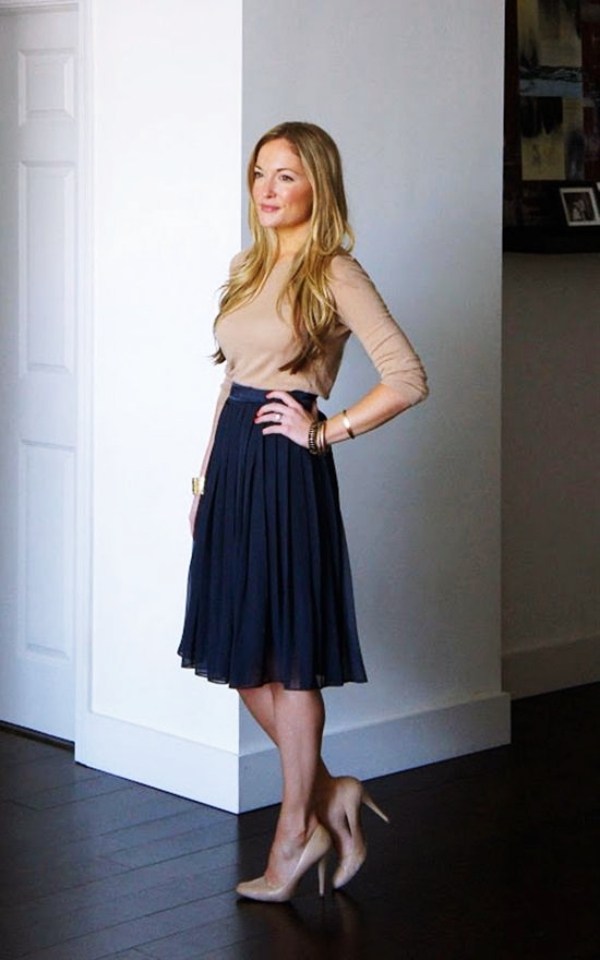 When a simple boring skirt is blessed with perfect pleats, its look completely changes. They look more alluring and do not remain boring anymore. No matter which type of skirt it is, a little pleat and it transforms from plain boring to utterly gorgeous. Try a peach knee length pleated skirt with a beige button down. See how amazing you will look.
Enchanting Lace Skirts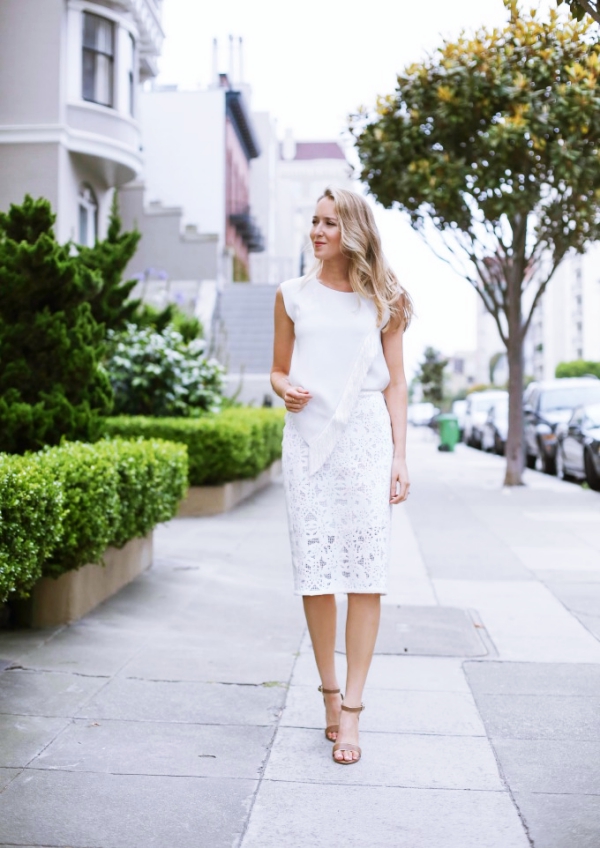 A skirt with a touch of lace to it adds femininity instantly. Which one will you choose? I would definitely go for the latter. A grey pencil skirt with a black lace hem is just the one you will want for. Or try a red skirt with lace cutout. A vintage and elegant look are gained easily with this one.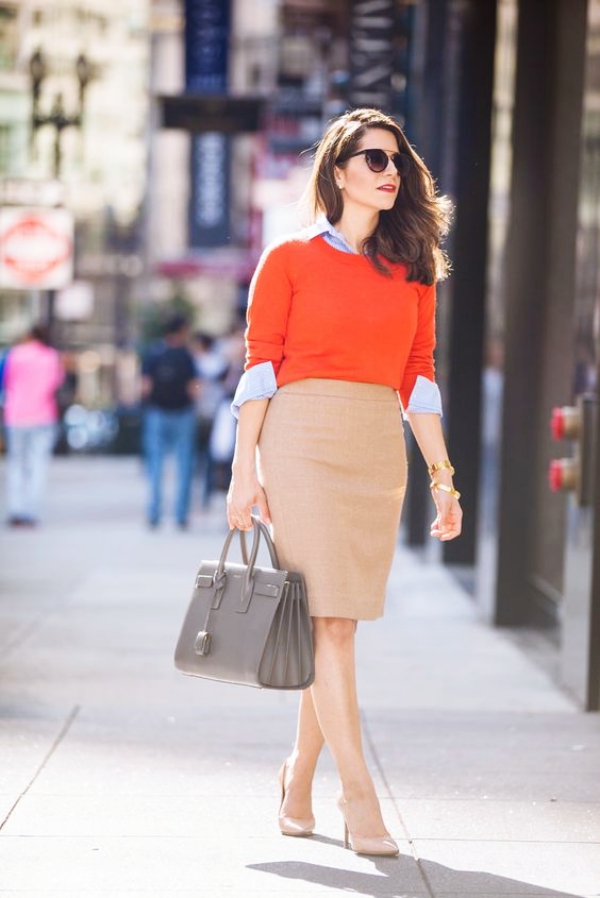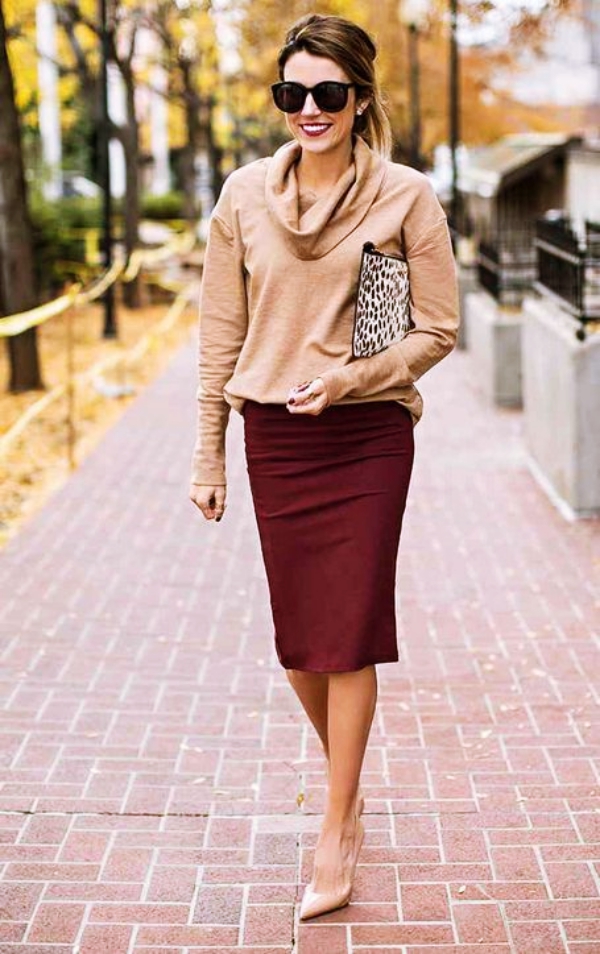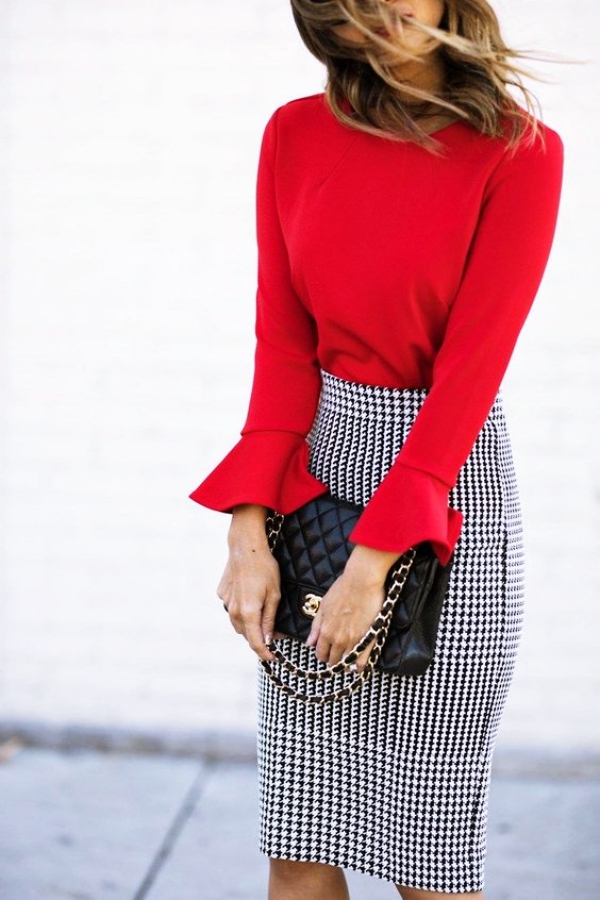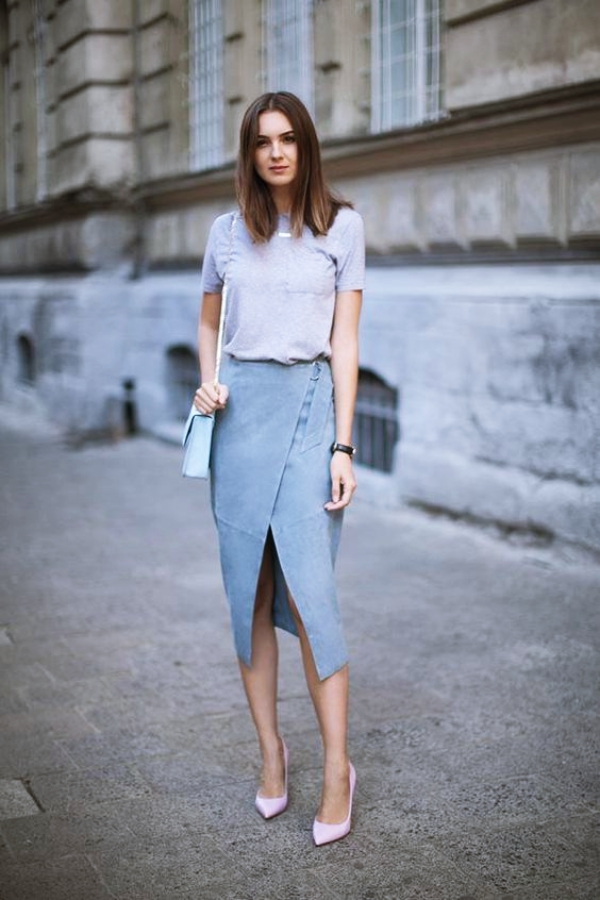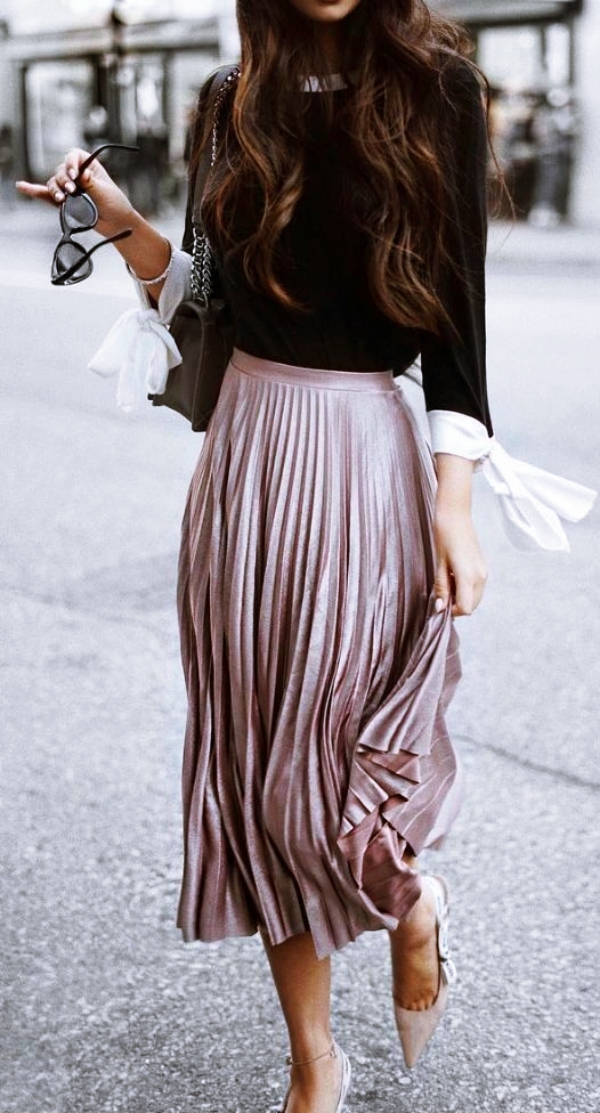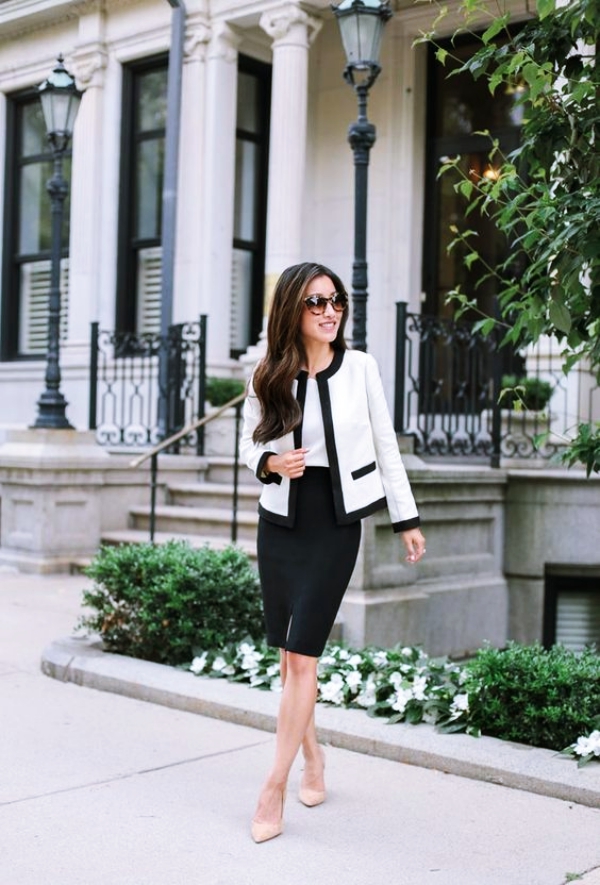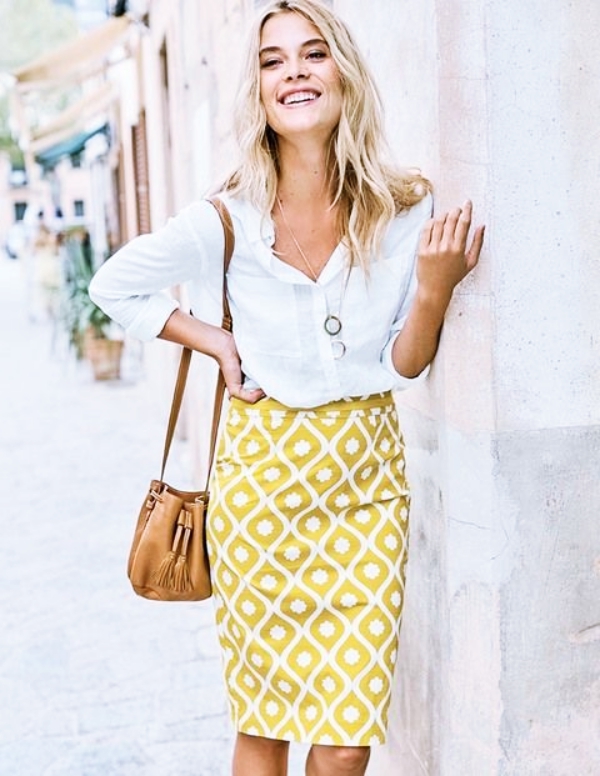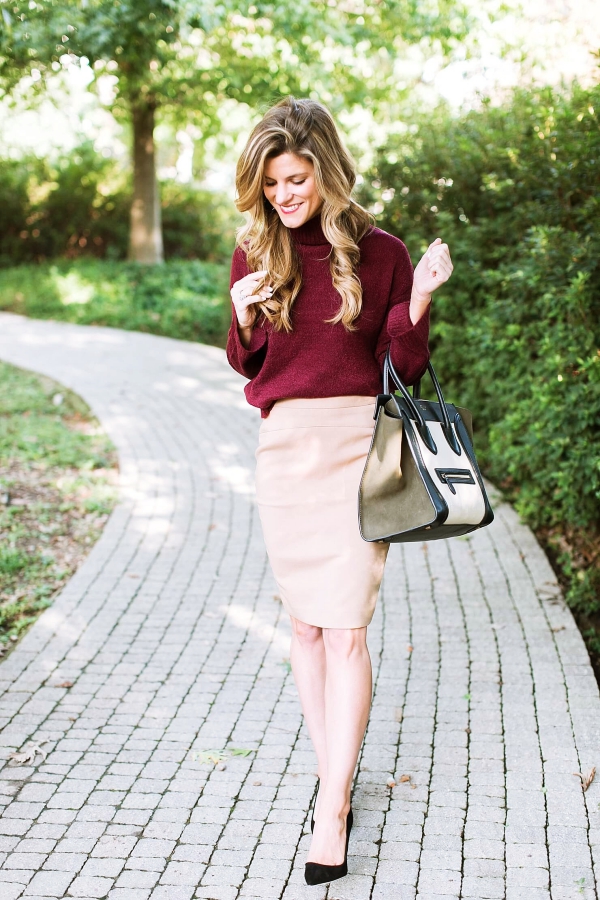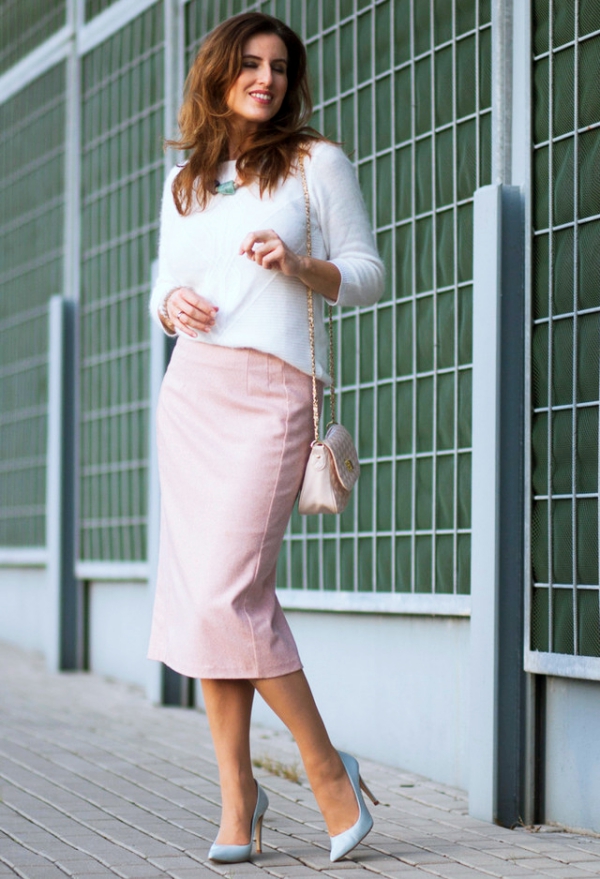 See, how different skirts can make you look so enticing. Bewitch everyone by trying all these skirts in your work. No one would dare to call you boring or plain anymore. Go have fun chica!