Ankle boots are an asset, which every woman needs. They are versatile, have a great combinability and always look fashionable. It doesn't matter what you are wearing, if ankle boots are the part of your outfit, you feel confident and comfortable.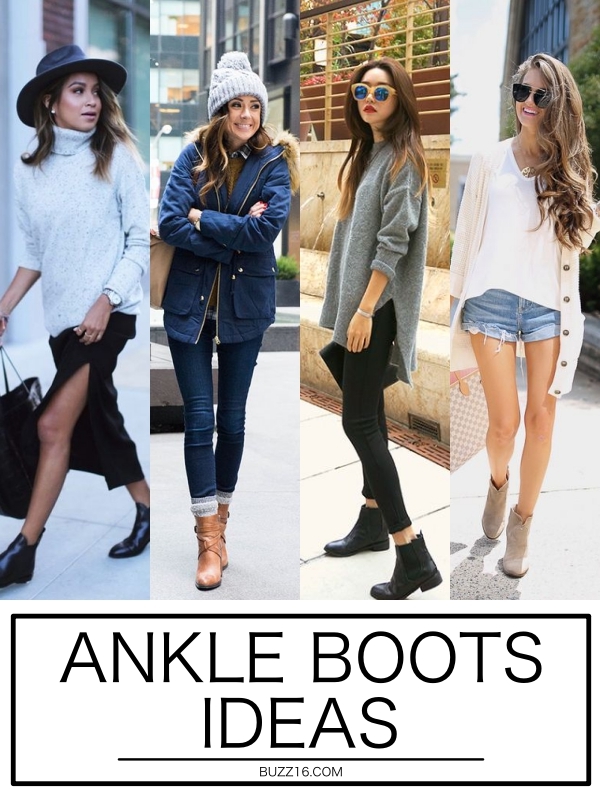 Here is a guide about types of ankle boots, ways to wear them and the most stylish ankle boots ideas, which will bring the life into your wardrobe. Check out this collection and choose classy, edgy or casual ankle boots and wear them in the way, which flatters your body.
Ankle Boots Ideas
Types Of Ankle Boots
Ankle boots are a must for any fashionista because they make up a perfect basic item. There are the following types of ankle boots ideas:
Kitten Heel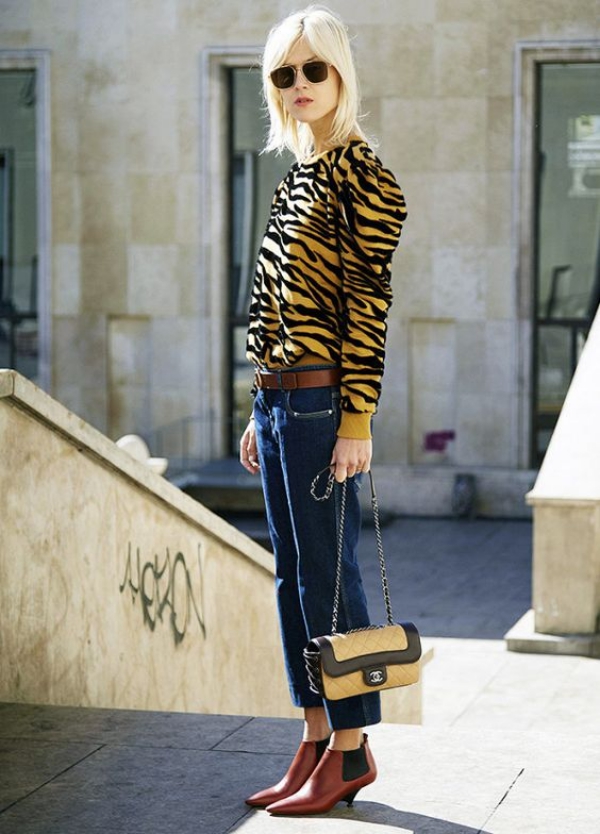 They have a thin hill and its height is less than two inches. However, it provides a good stability. They are as comfortable as flat boots but look more elegant. You can wear them with skinny and boyfriend jeans, pants, skirts and shorts, they complement any outfit.
Stacked Boots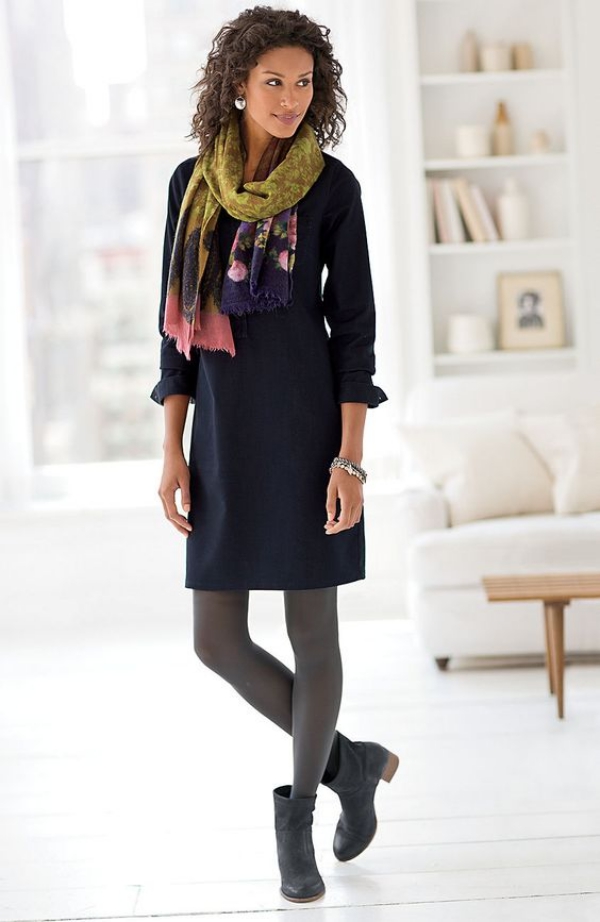 This type should be in a wardrobe of any woman. They should be of staple colors, this feature makes them a perfect alternative for the fall. They are solid, have a thick heel, that is why you can wear them for hours without feeling tired.
Wedge Heel Boots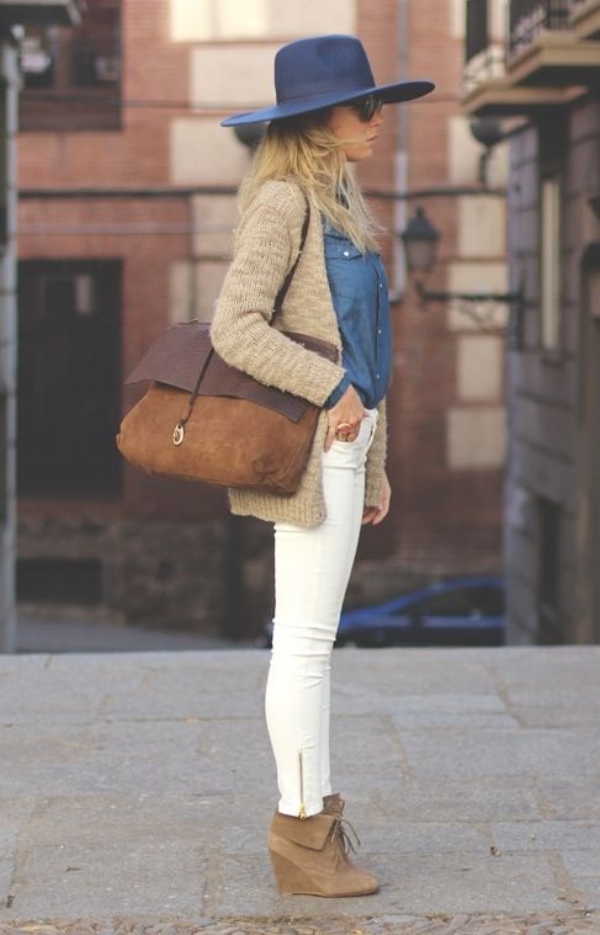 They are tall, yet it is comfortable to walk wearing them because they provide a solid stability with the ground. It happens because there is no space between the heel and the front part and the body weight is distributed equally. They work well with knee length dresses, midi skirts, jeans, and leggings.
Open Toe Ankle Heels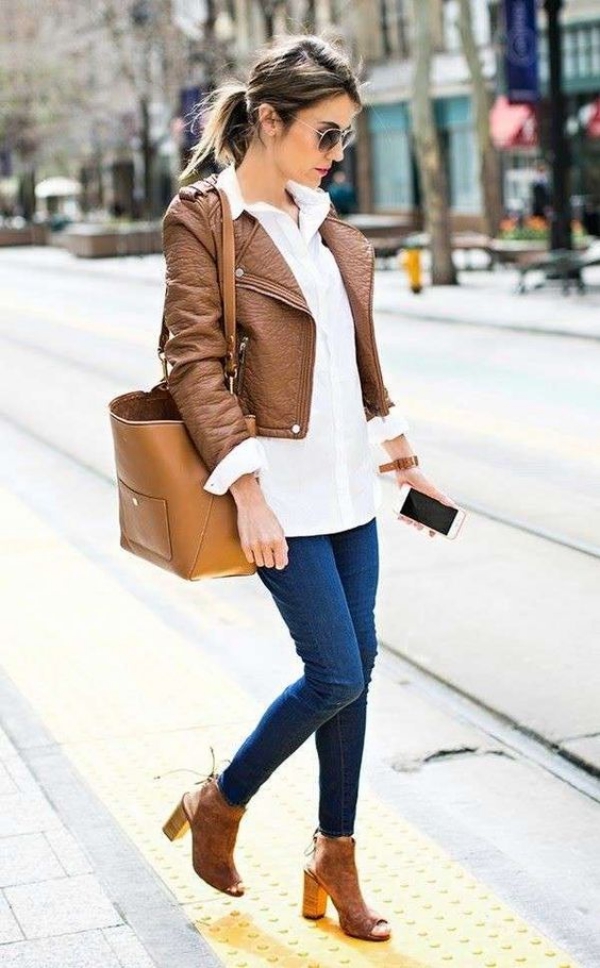 These dainty boots make any outfit festive and add a hint of glam. They have a steady wide heel and open toes. They may go with fancy embellishments, wild colors, and textures, and offbeat patterns, which make them even more unique and special.
Stiletto Ankle Boots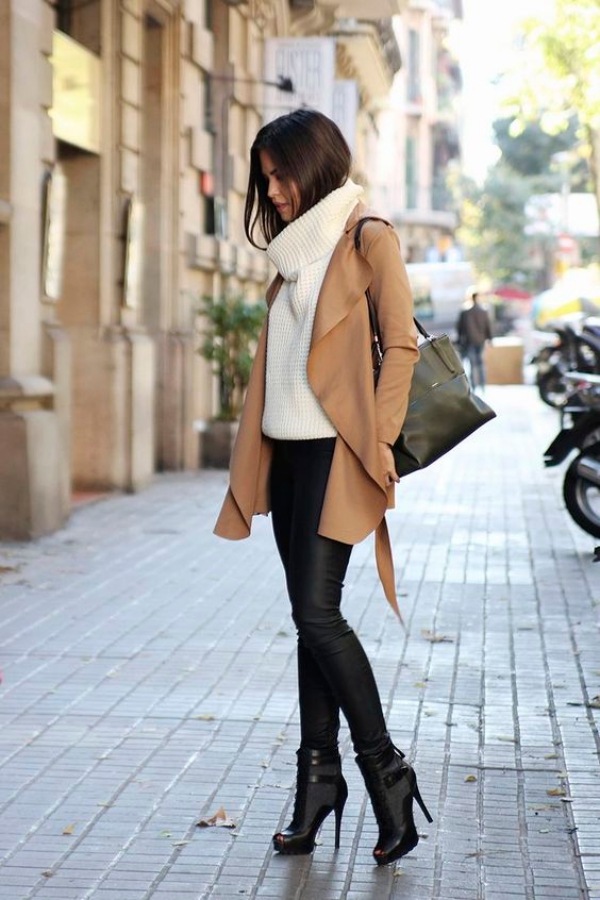 This type is very feminine and sexy. Usually, boots are done in brown, beige or black colors, heels are high and thin and they are super skinny. A short coat, a leather or denim jacket with pants will look great with them.
Block Heel Boots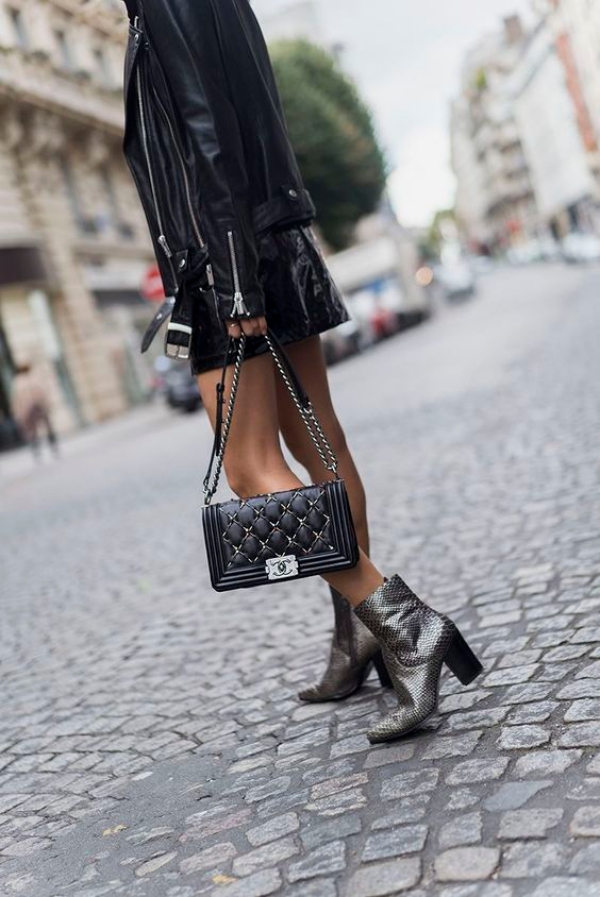 These boots give a stylish and rough look. The heel is wide and it provides the necessary comfort, yet they are not as cozy as the wedge boots. If they are of a muted color, you may wear them with vivid clothes or accessories, or if they are bright, they become a zest of the look. Ankle boots set the new style statement fro street styling, but if you're specifically looking for core street styles, then, don't forget to go through our best collection for this.
Flat Ankle Boots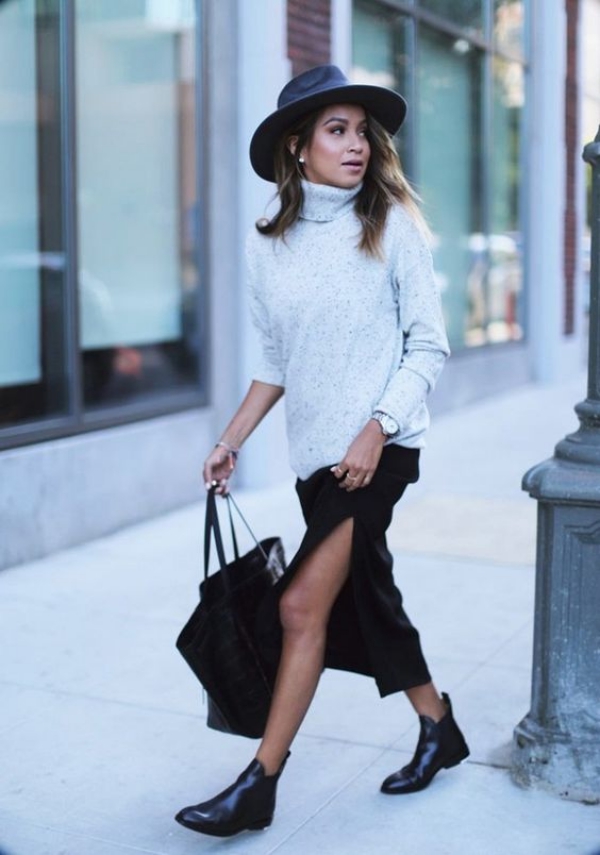 This type is the most comfortable and it fits well cold and rainy days. These boots are universal as they look equally gorgeous, paired with maxi dresses and skirts, or jeans, shorts.
Lace Ups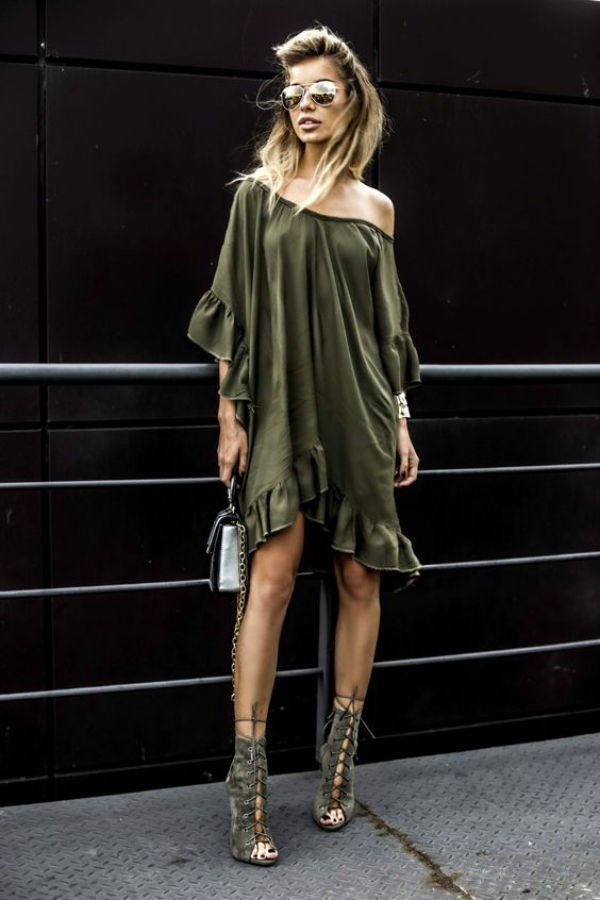 Lace ups secure the feet and adjust the fit through loosening or tightening. They may be of any style, but the most attractive are peep toe boots. This lace looks very sexy and if it is combined with open toe boots, it gives an opportunity to show off a nice pedicure. However, the lace ups shouldn't be too tight because it may cause pain in the legs. The best variant for these boots is a short dress, which opens your legs.
Strap Ankle Boots
These boots are also called buckled boots. They give more support to the foot because straps may be either tightened or loosened. Find a golden mean and combine them with skirts, leather jackets and coats, tops, blouses, and jeans. They always look fancy.
Tassel Boots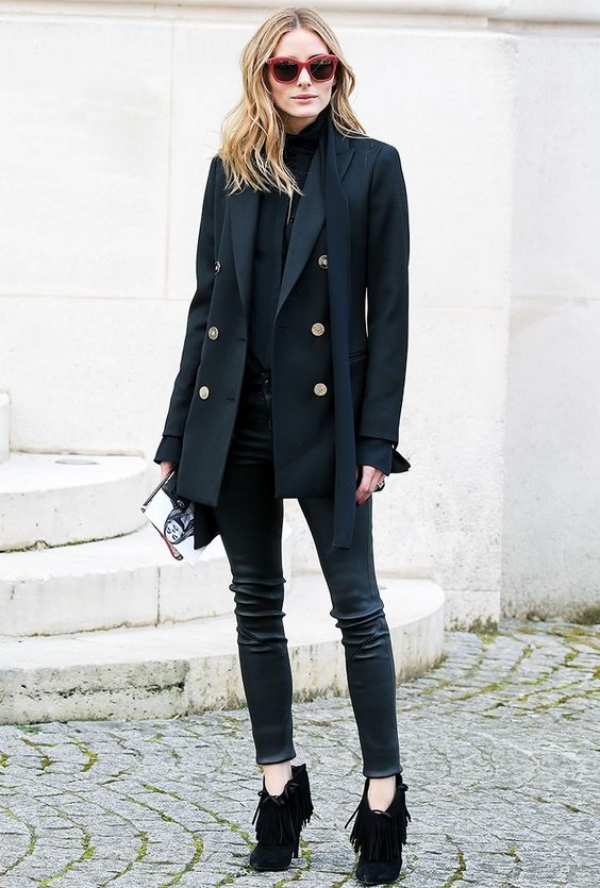 They have a suede-effect upper, a chunky rubber sole, a side zip closure and a comfortable block heel. They may be an accent in your look or complement other details and make them balanced.
How To Wear Ankle Boots: Tips
Ankle boots are a statement piece in a wardrobe, which may be combined with other items for making the look bold and unique. Look at these handy tips. They'll help you to find your perfect combination with ankle boots.
With rolled jeans
Cuff the jeans by folding the hem about two inches to show the ankle and make the accent on boots. This combination gives a casual, yet fancy look & hence considered as one of the best ankle boots ideas.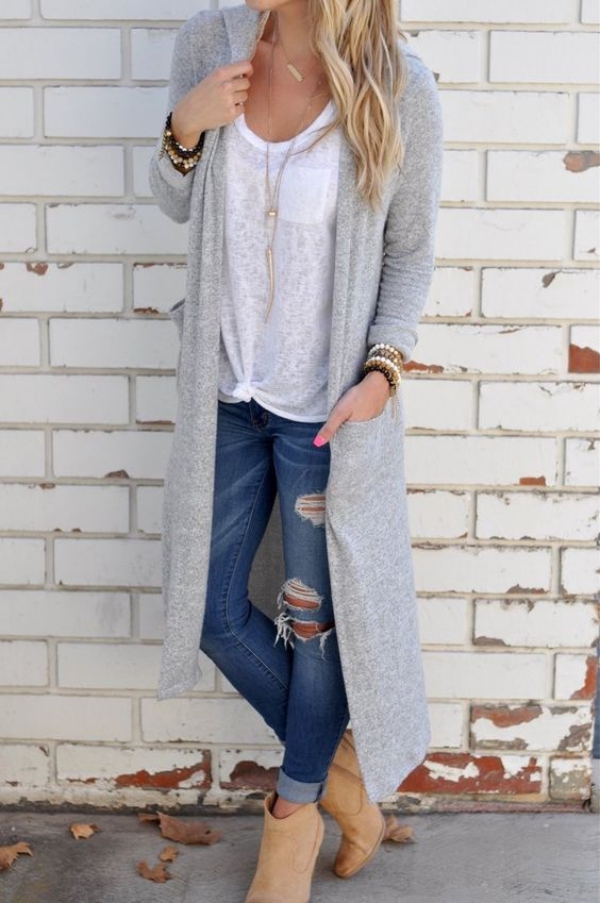 With tucked jeans
Tucked jeans create the illusion of infinite legs and this solid line makes legs slimmer.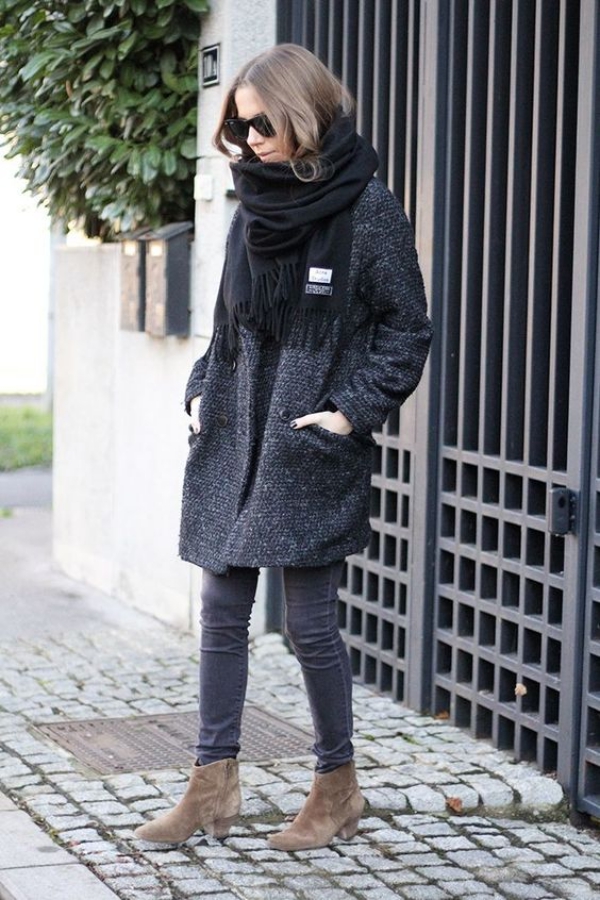 With a midi skirt
A midi skirt and booties are a classic combination. They create a canvas for an offbeat look. You may add a striped shirt, a statement necklace and a denim jacket, which never goes out of fashion.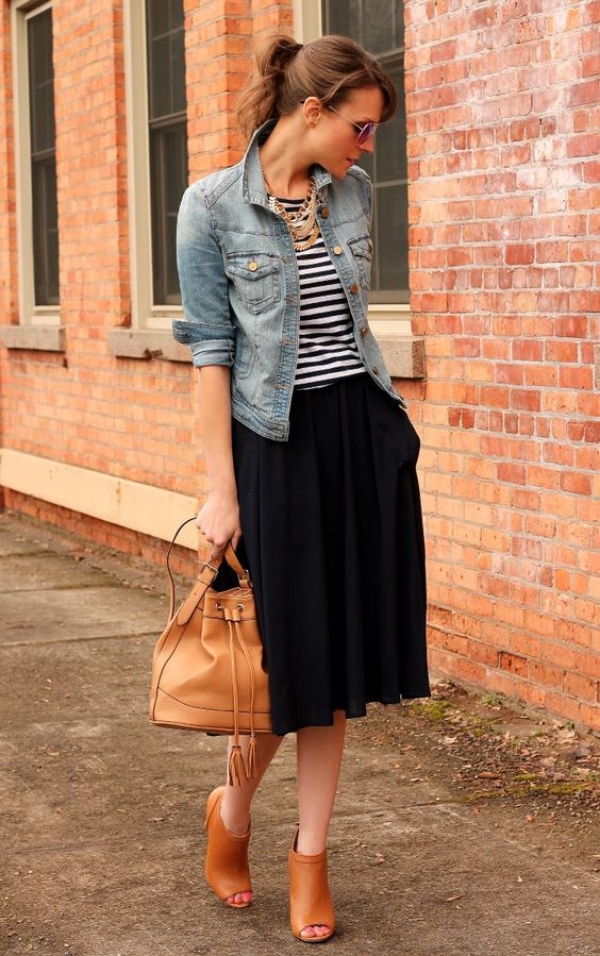 A part of monochromatic outfit
Tassel boots are always stylish regardless the color. If they are done in the same hue as other items of the look, they become the continuation of the entire outfit. Thus, you become taller and slimmer.

   5. With a short dress
This combination complements a carefree look. The textures and colors may be different and you may add as many layers as you want. Note that the dress should be above the knee to create a long leg line.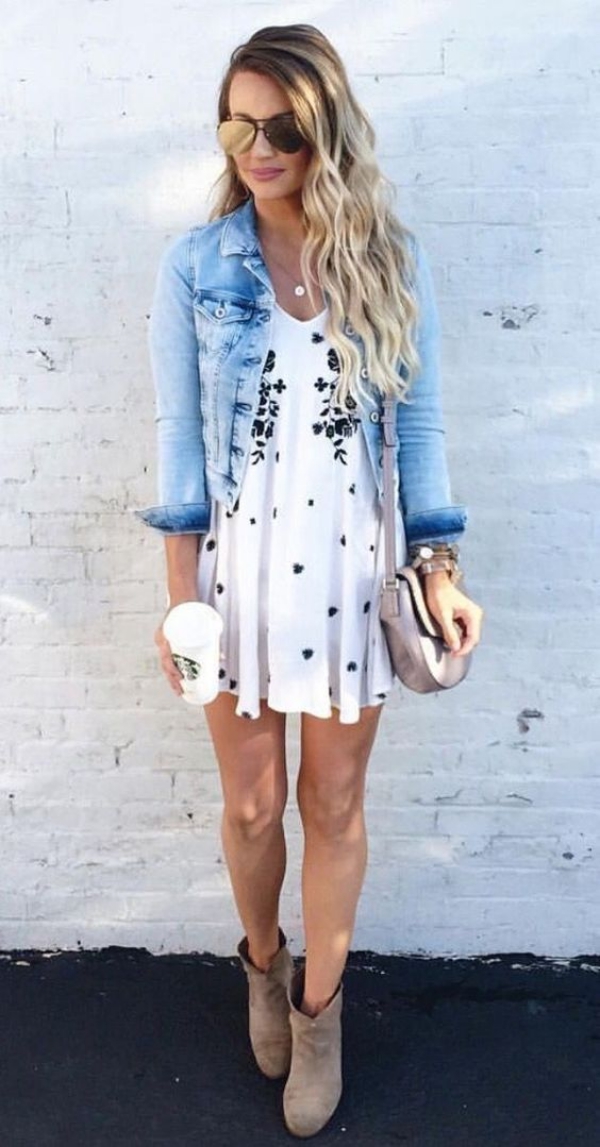 With a pencil skirt
A high waist pencil skirt creates an hourglass figure and draws attention to the waistline. And ankle boots of the same color make your legs longer. Steer clear of dark booties as they make the look heavy because they draw attention to the bottom.

With shorts
Boots, paired with shorts, create a laid-back look. If you add a motley blouse and a vivid necklace, bracelet or earrings, then it may be a perfect variant for the party.

With a maxi dress or a maxi skirt
A perfect casual outfit is a maxi dress or a skirt, ankle boots, a hat and some accessories to make the look complete. To make the look more complicated, you may add layers and throw on a jacket or a cardigan.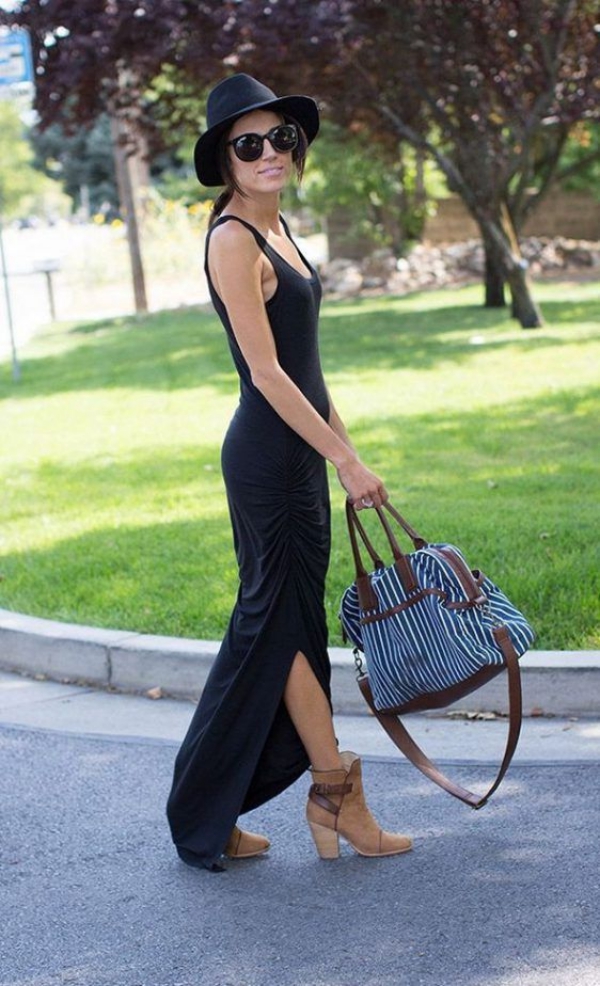 With socks over boots
Boots, matched with jeans and cute socks, which you pull over the ankle boots, create a practical and a stylish outfit. This combination is perfect for a woman, who leads an urban lifestyle.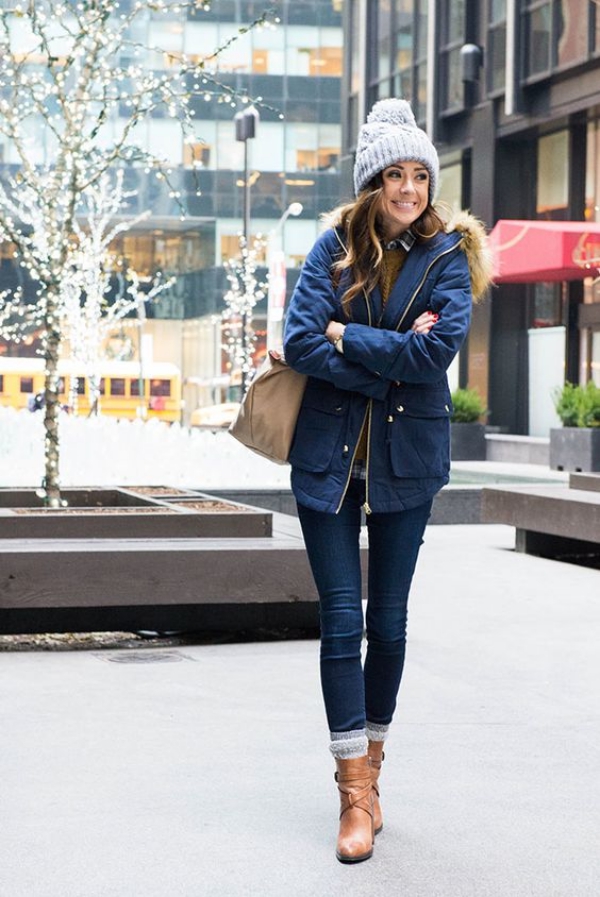 . With black tights
To wear black ankle boots with black tights is an old trick, which the woman uses to elongate her legs visually. You may go for a total black look or add some gray and silver accents.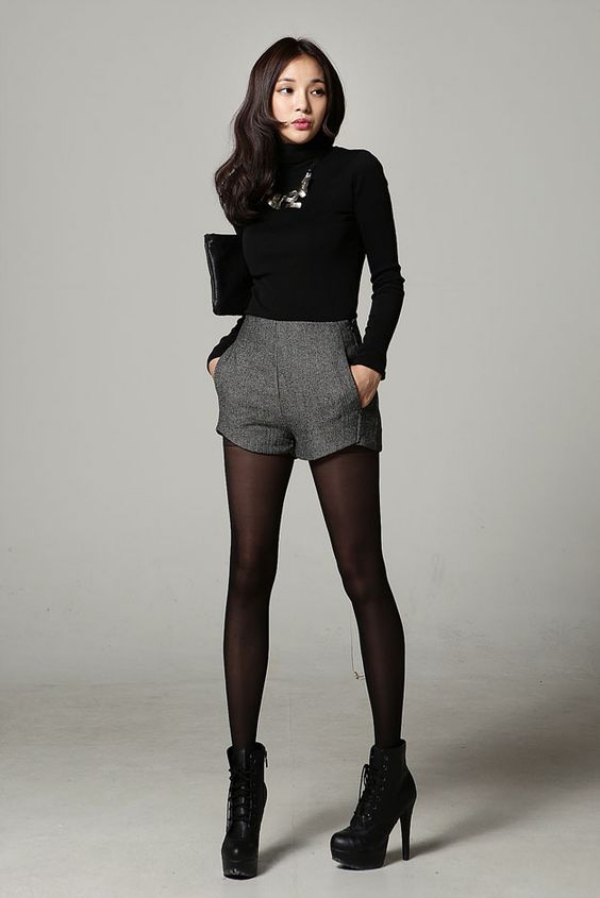 These are some of the best ankle boots ideas to choose from.
Ankle Boots Outfit Ideas
Here are the best five outfits for ankle boots. Check them out and create a chic look.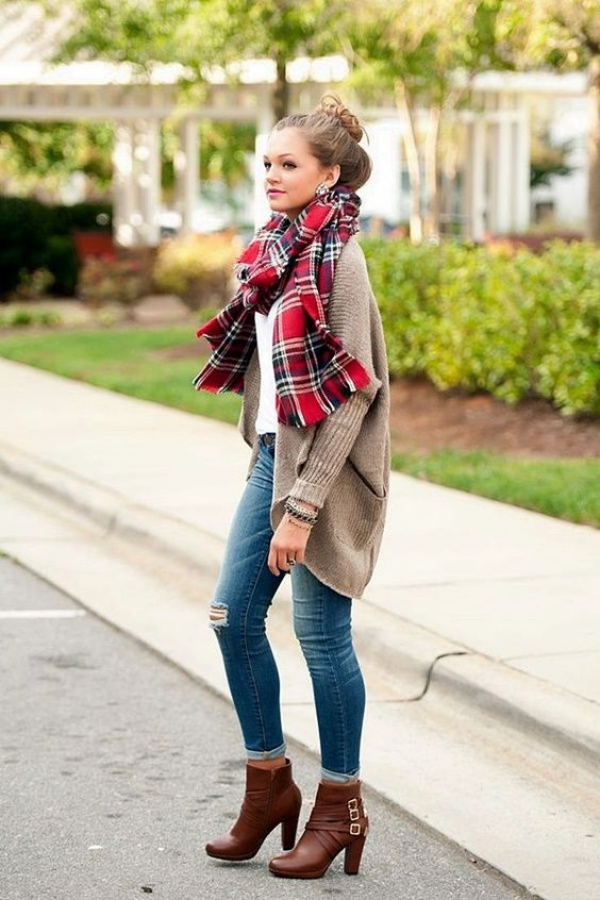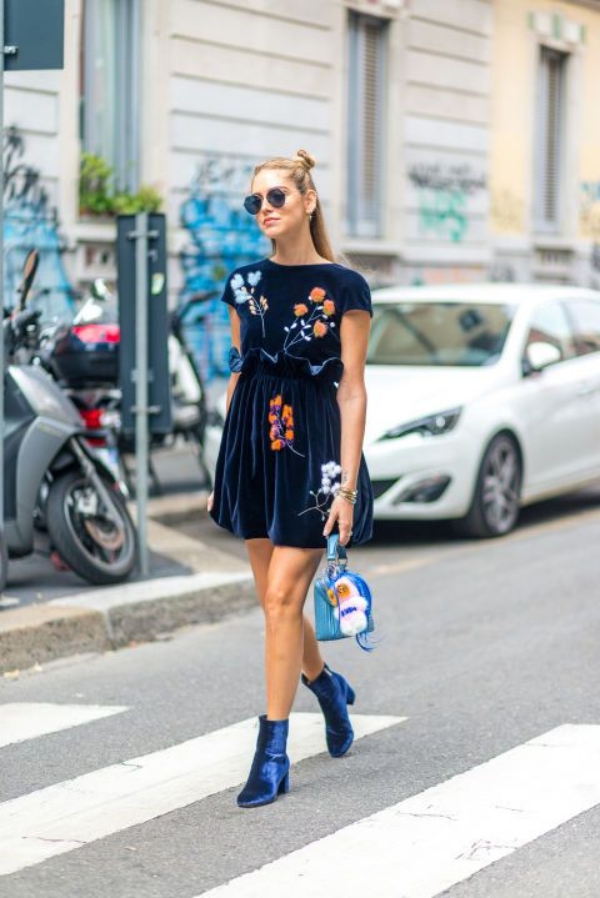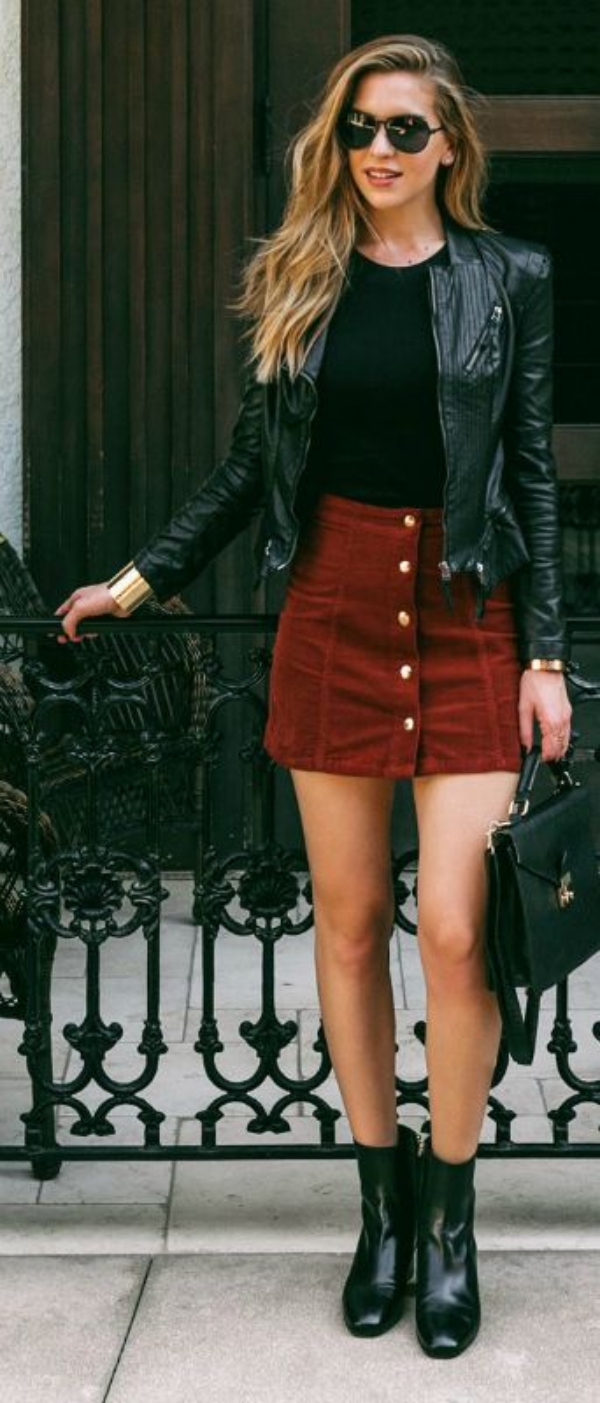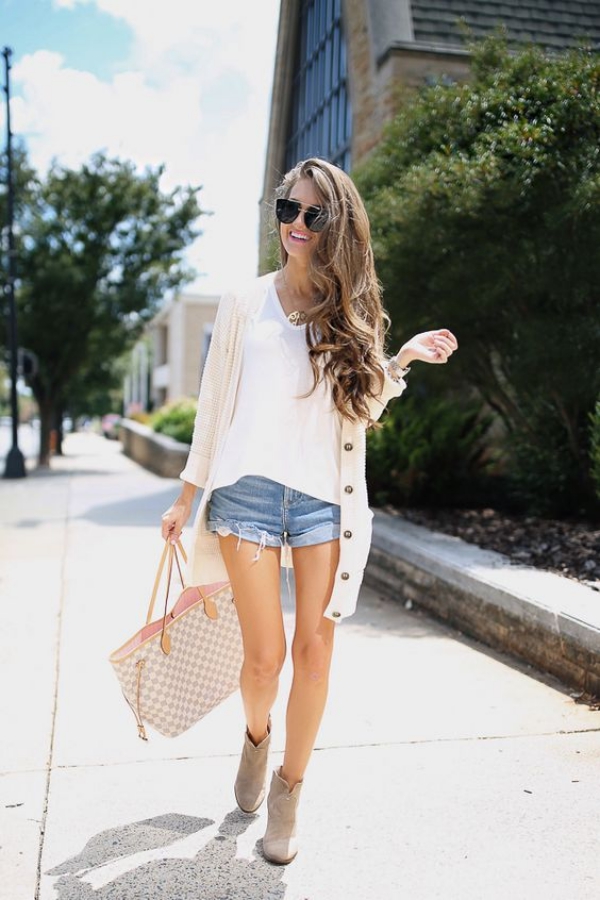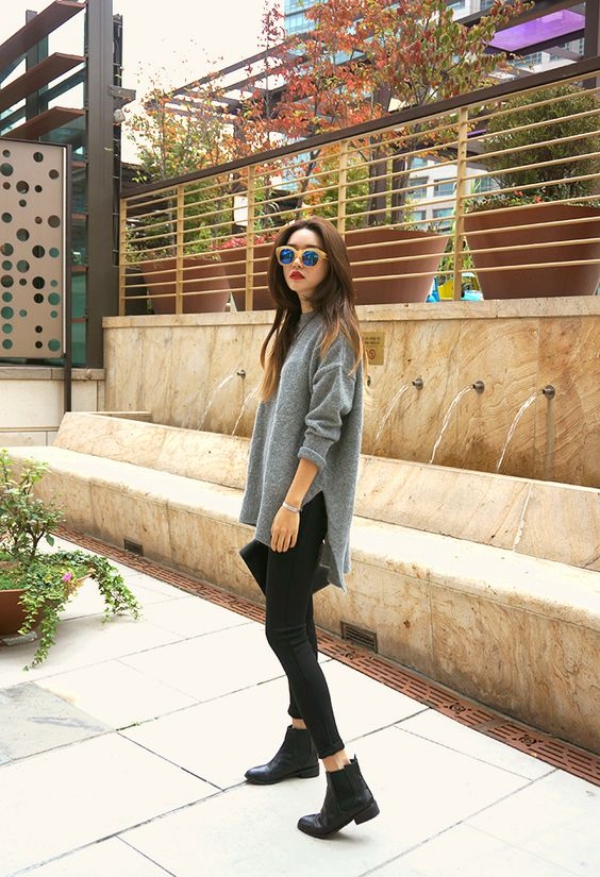 Hopefully, these ankle boots ideas have inspired you for creating a complicated, extraordinary, and appealing look during this fall and winter season!