Were you aware of a sad but true fact that there was a time when tattooing was considered as disrespectful and unreligious? Thank God for the time has changed otherwise we couldn't have been able to experience this amazing form of artwork which merely requires a body and colored inks.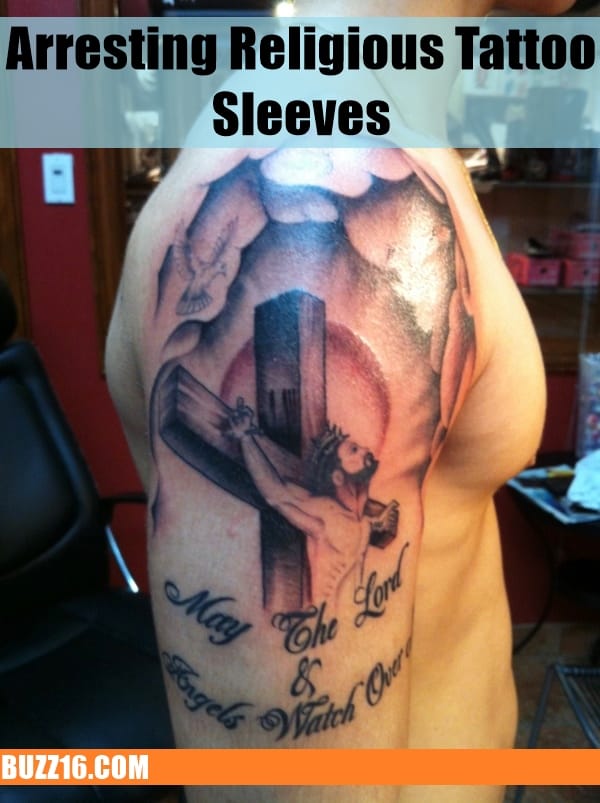 Arresting Religious Tattoo Sleeves designs has become one of the favorite choice of tattoo lovers, especially those who love being under guidance of God's words. Since, different religions are being followed up by different people; distinct religious tattoo designs for sleeves are becoming famous across the globe.A number of tattoo and book lovers say that a text tattoo or their favorite literary quote acts as the perfect expression of their beliefs, dreams and ideals
Arresting Religious Tattoo Sleeves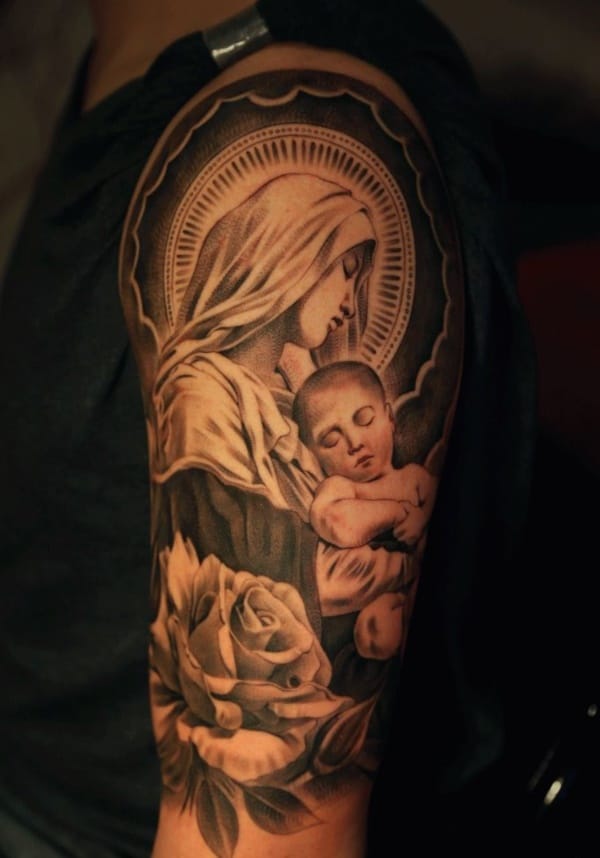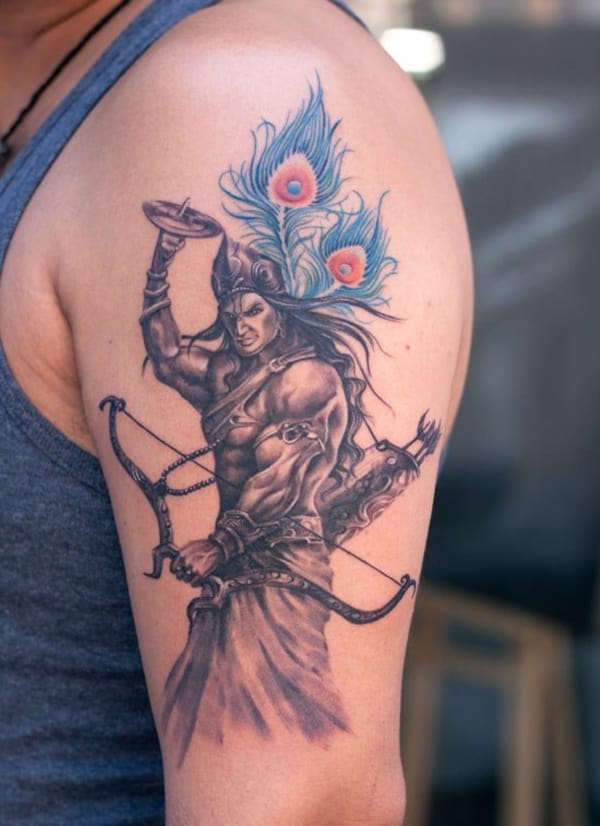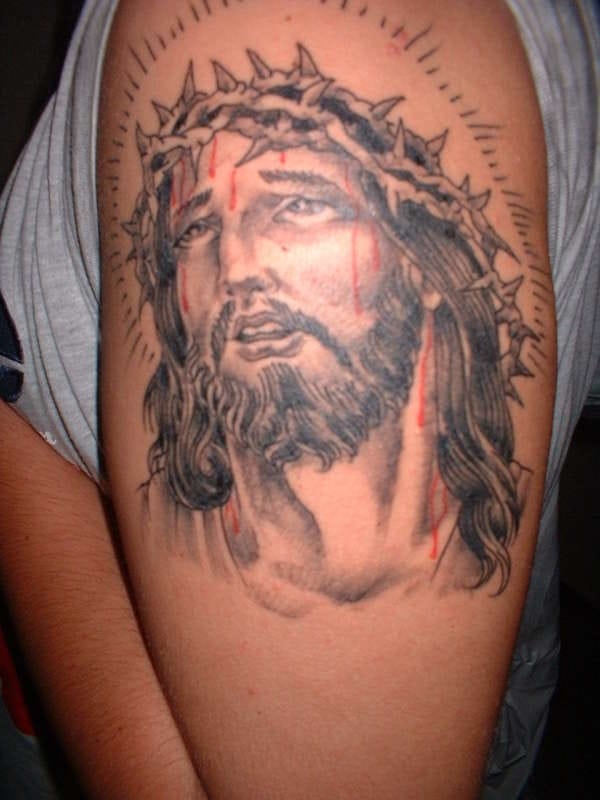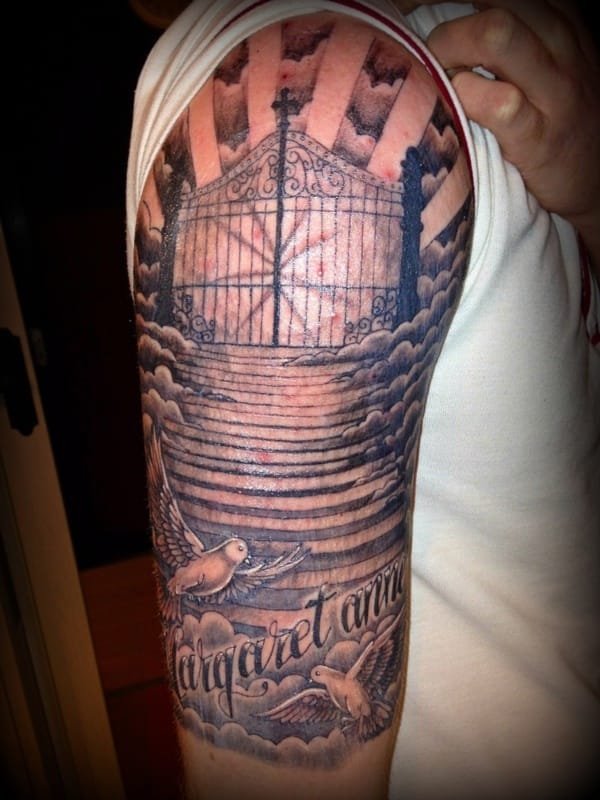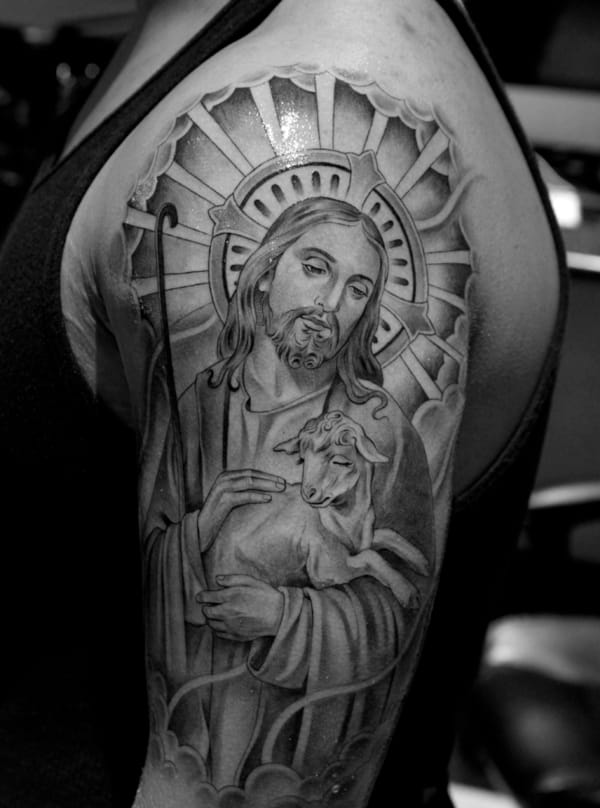 Christian Tattoo Designs
Cross Designs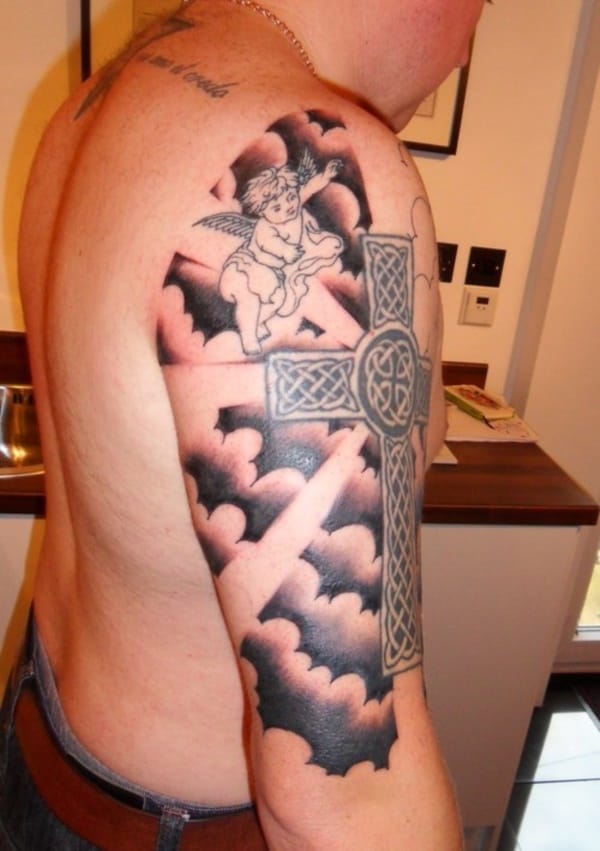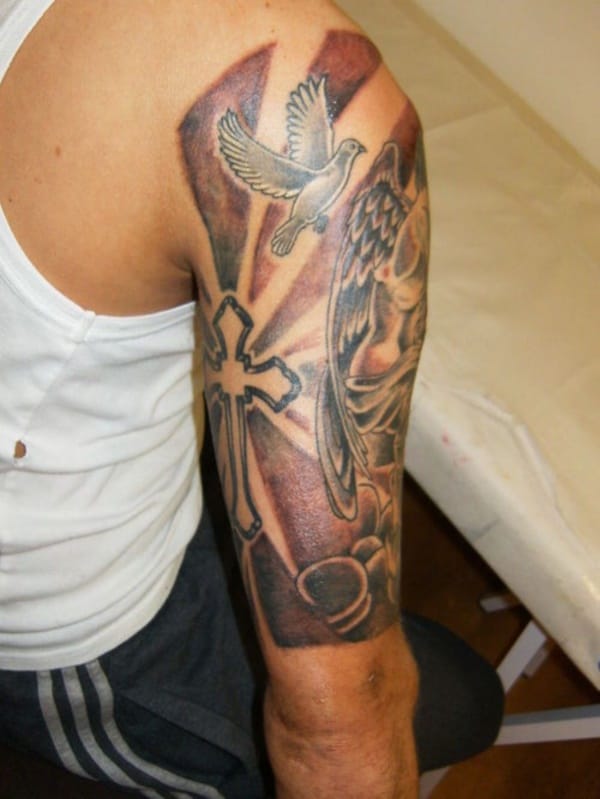 Cross symbolizes faith, love and sacrifice for your loved ones. Cross tattoo designs on sleeves are quite popular as it satisfies your holy soul without being difficult to hide it whenever required. Christian tattoo designs accompanied by cross can be worn in Celtic arts or tribal one. Also, cross with wings are in demand these days in exciting colors of your wish.
Jesus Christ Tattoos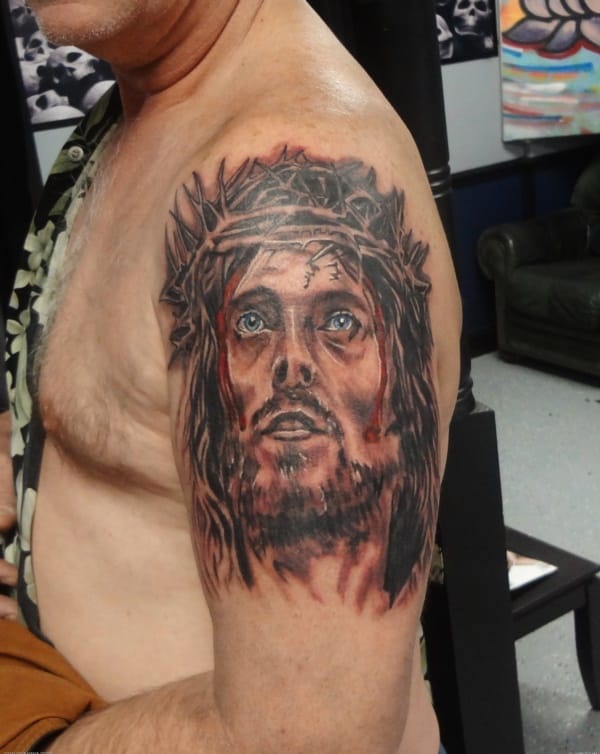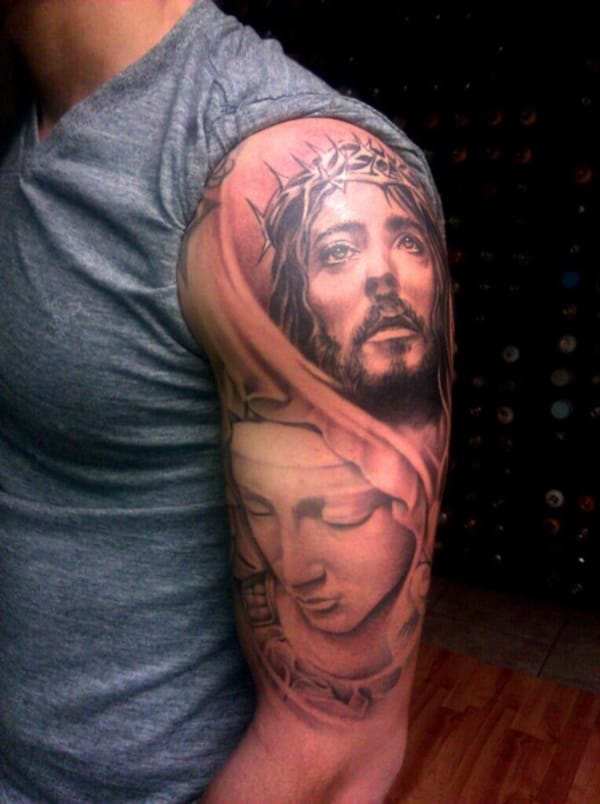 It is yet another thing which strike your brain as soon as you think of getting a Christian tattoo designs. You may ink Jesus Christ on the holy cross detailed with wings. You may draw out a picture of Jesus watching his children from blue sky sitting amongst birds. There are infinite ideas that you could think of tattooing.
Praying Hands Tattoo designs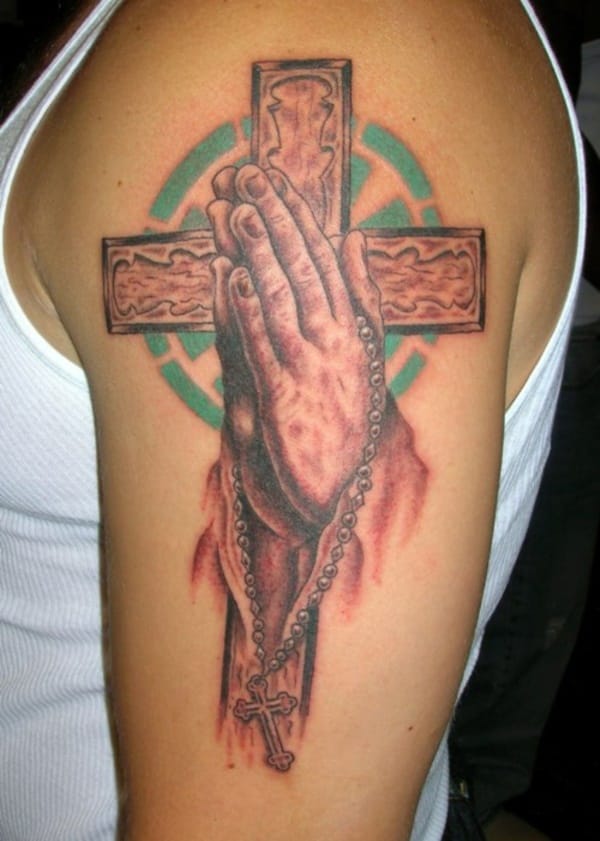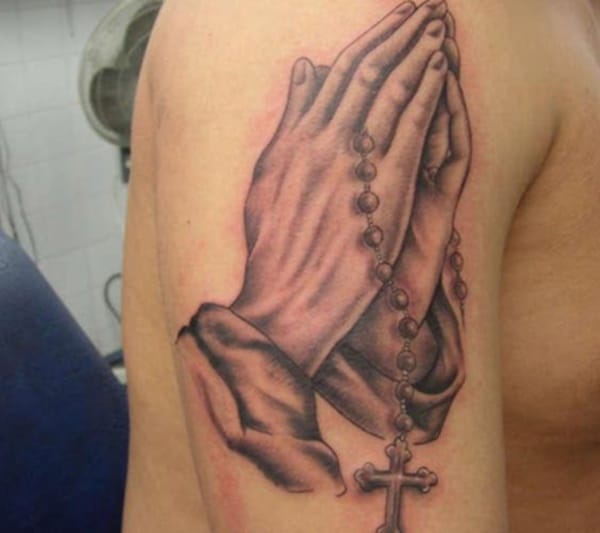 Praying hands signifies the power of faith and deep connectivity with Jesus Christ. A number of designs including praying hands with hanging chain with a cross pendant and praying hands with angels around is famous. Rosary beads can also be inked along with those two hands joined together praying for the well being of mankind.
Scripture Tattoos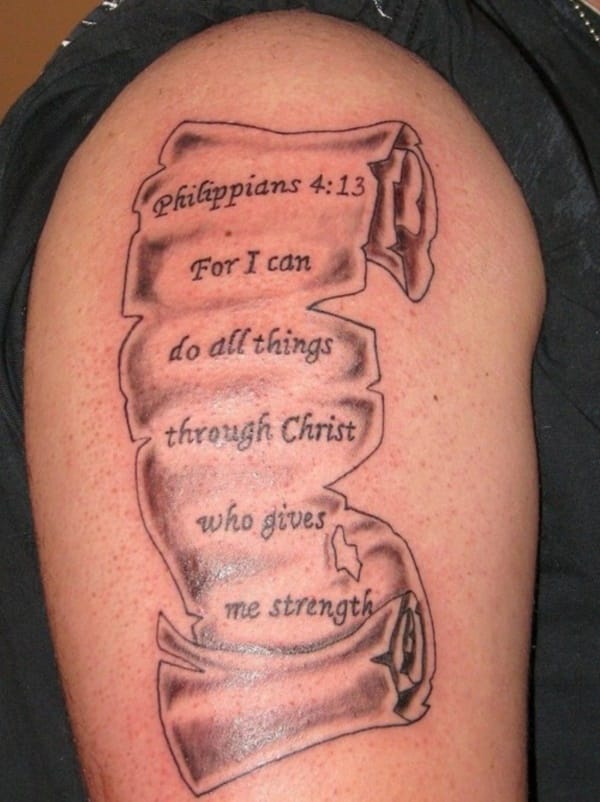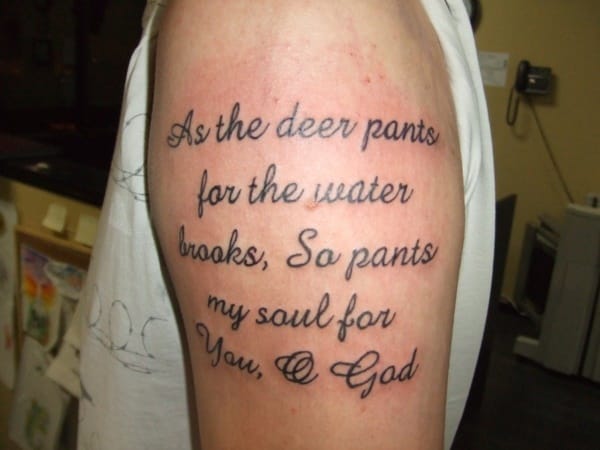 Many a time, people experience certain scripture portion of Bible that they get it tattooed over their bodies. A number of holy Bible quotes are being a new fashion statement in tattooing detailed with rosary beads and so on.
Virgin Mary Tattoo Designs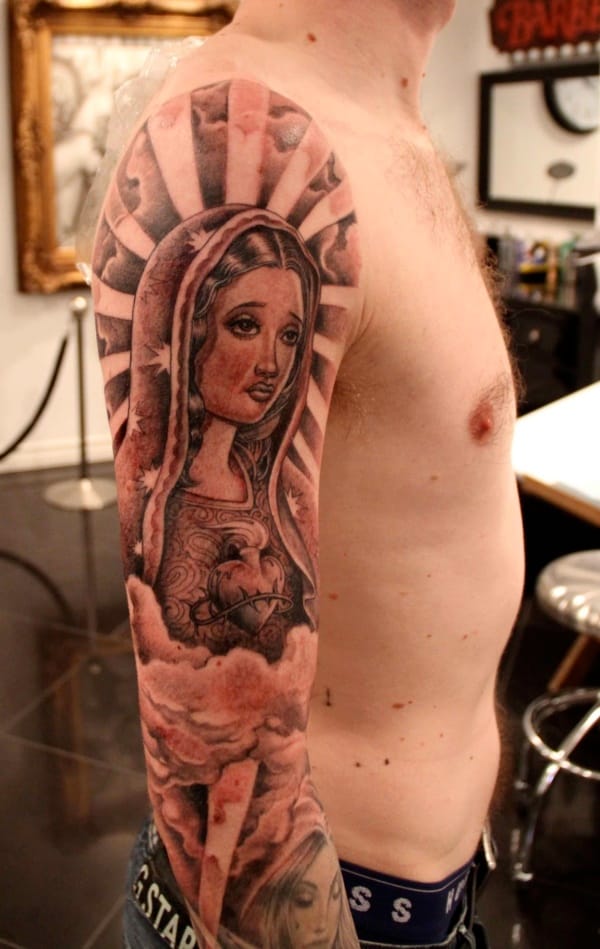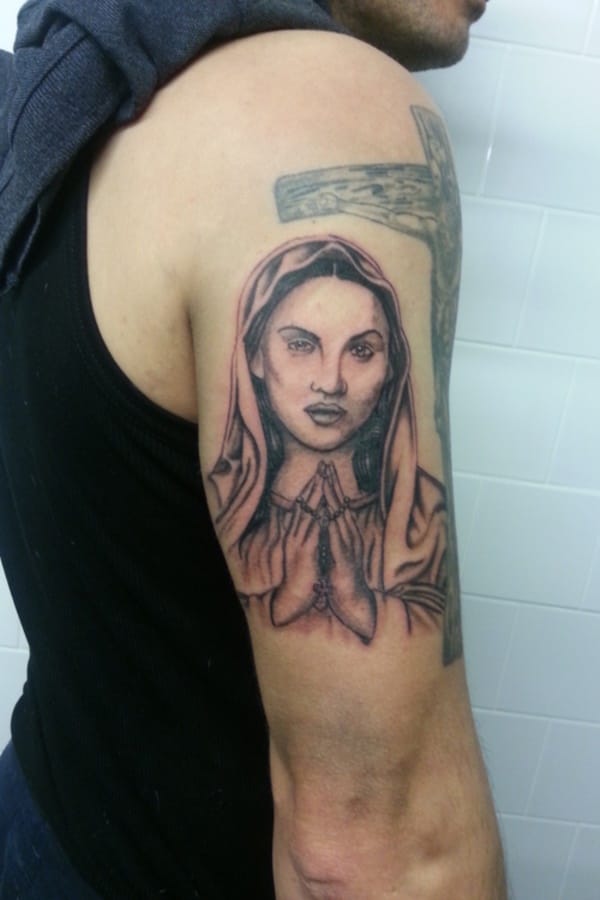 How will the new ongoing trend in tattoos complete its complete detailing of Christian tattoo designs without Virgin Mary, mother of the creator of humanity? The silent Mary with Jesus in her lap would be great to be tattooed. Floral designs mixed in the dress up of Mary will look elegant. Sacred heart and rosery beads may also be added to elaborate the tattoo design.
Hinduism Tattoo Designs
Portraits of God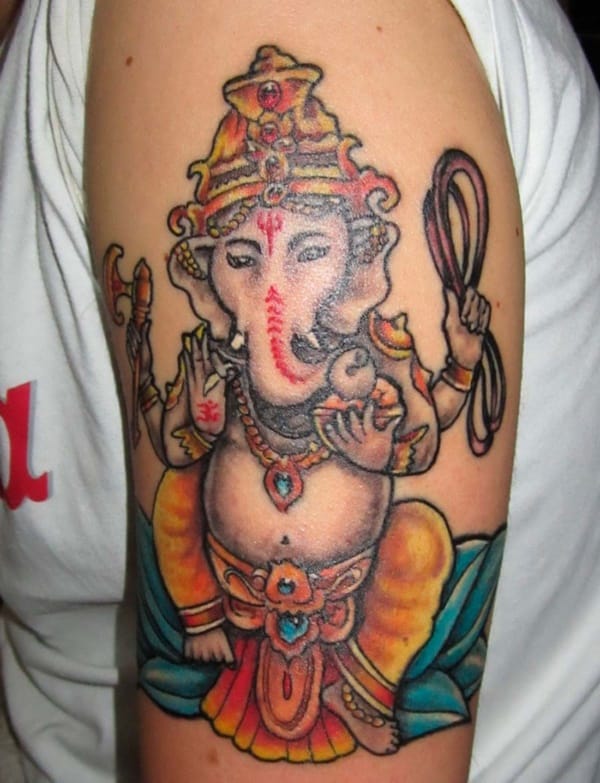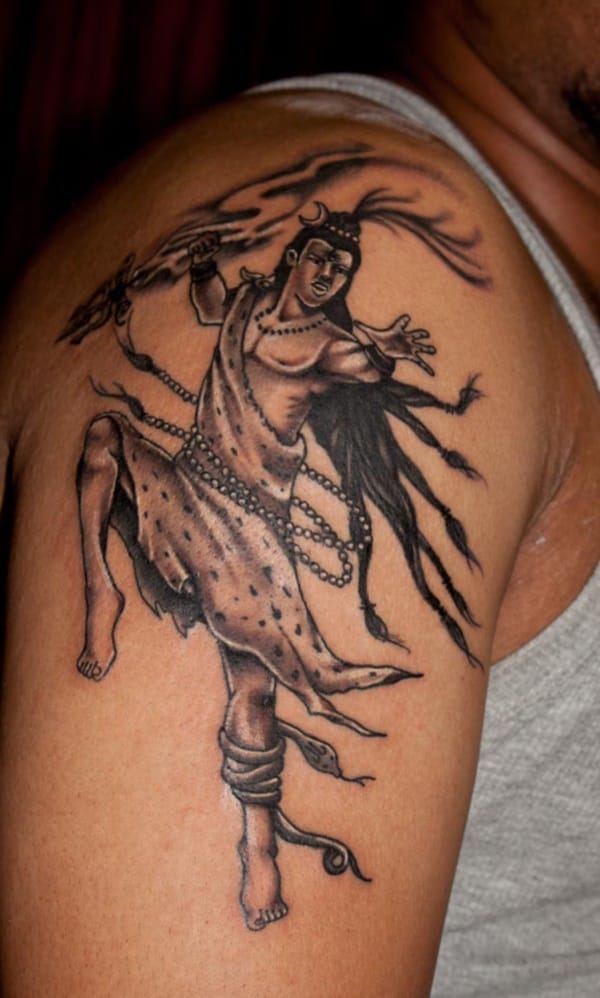 Tattoos containing designs of God inked on the sleeve looks wonderful as it is already detailed with jewelry that Ganesha wore and the mesmerizing holy outfit of Lord Krishna. You may portray lord Ganesha sitting on his mother Parvati's lap amidst of icy mountains or Krishna playing flute amidst of charismatic nature. Vishnu with beautiful blue skin and four strong arms signifying the incomparable strength can be inked along with powerful cobra.
OM tattoo designs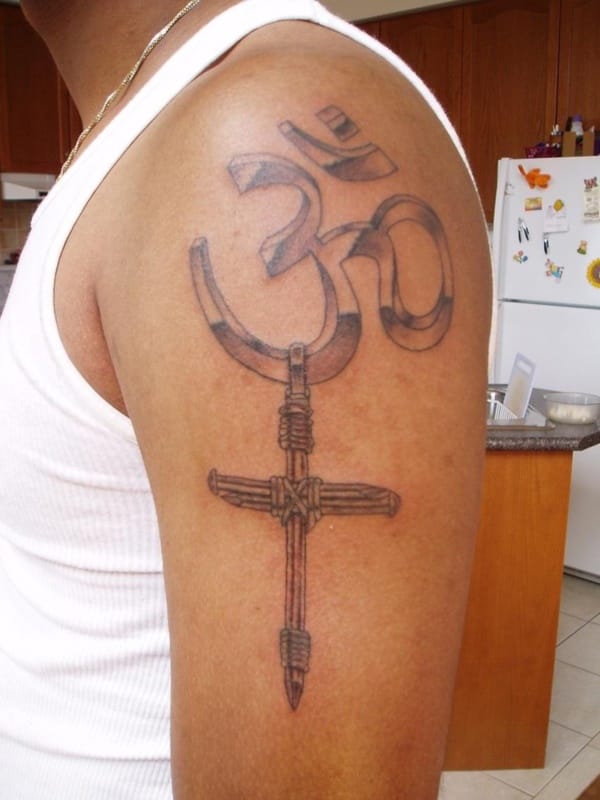 OM tattoo designs have been another favorite thing amongst tattoo lovers since it symbolises faith and calmness. It is believed that the four parts of OM represents four varying states of mankind. It looks damn sexy when detailed with lotus flower just as two infinitely beautiful things are clubbed together which is an important part of Buddhist tradition and beliefs.
Trishula Tattoo Designs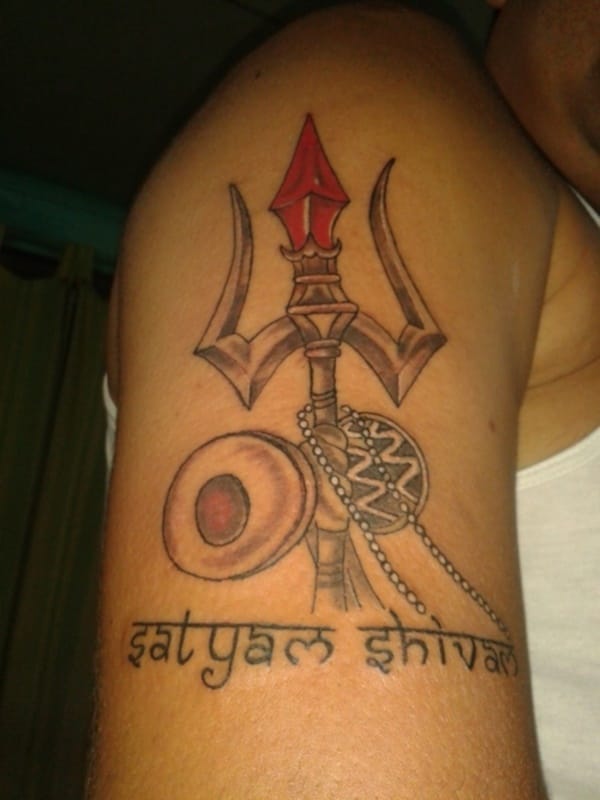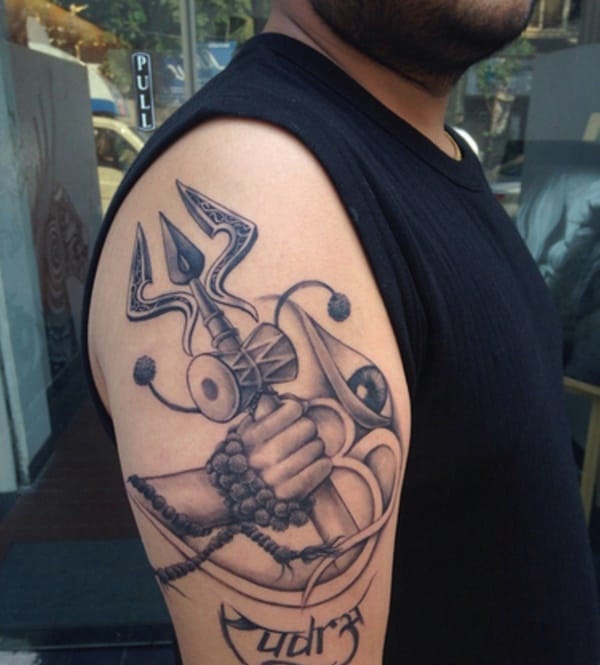 The three prongs of trishula represent three strengths viz., will, deeds and brains. One could portray lord Shiva holding trishula or blessing somebody holding trishula in his hands. Sanskrit tattoos have soulful deeper meanings but nowadays most of the people don't feel bothered to know it's meaning.
Islamic Tattoo Designs