Aren't we all well aware about men's unique clothing style! To stay comfortable and to maintain their everyday charm they love to keep their dress code quite simple yet elegant. Latest outfits trend play a vital role in enhancing their personality whether at workplace or a small get together with old friends.
Dudes! Are you tired of wearing same old and boring outfits every day? Do you want to add a little change to look unique and stylish? Then it's high time to take inspiration from this post about men street style collection that will bound you to find something that you like most. Hey…buddies! We assure you will get lots of ideas how to rock your street clothing style in the year 2022.
Men Street Style Collection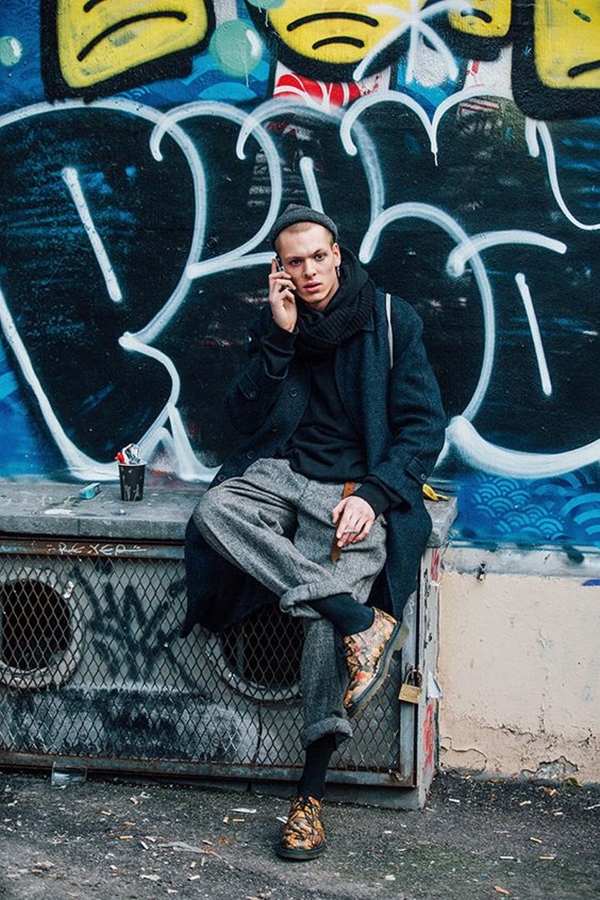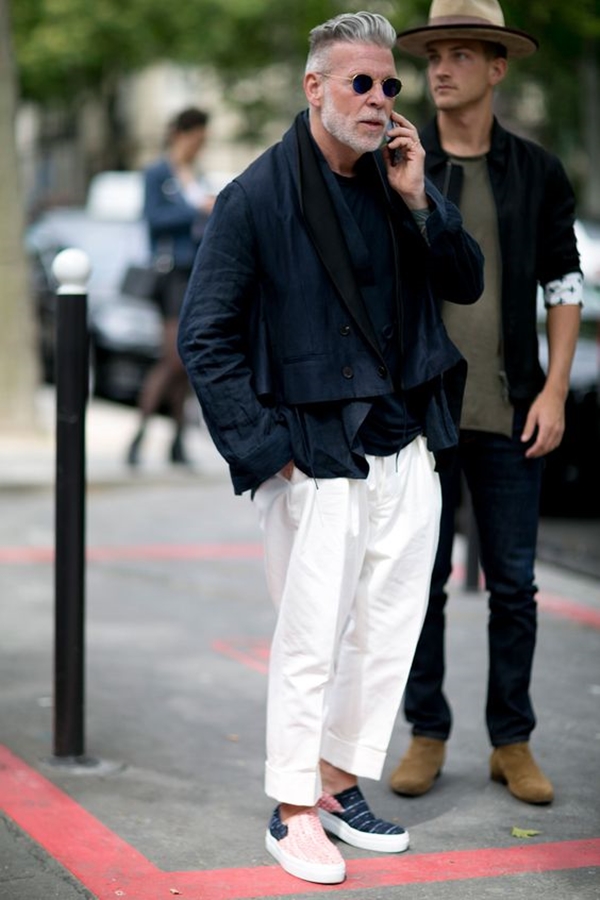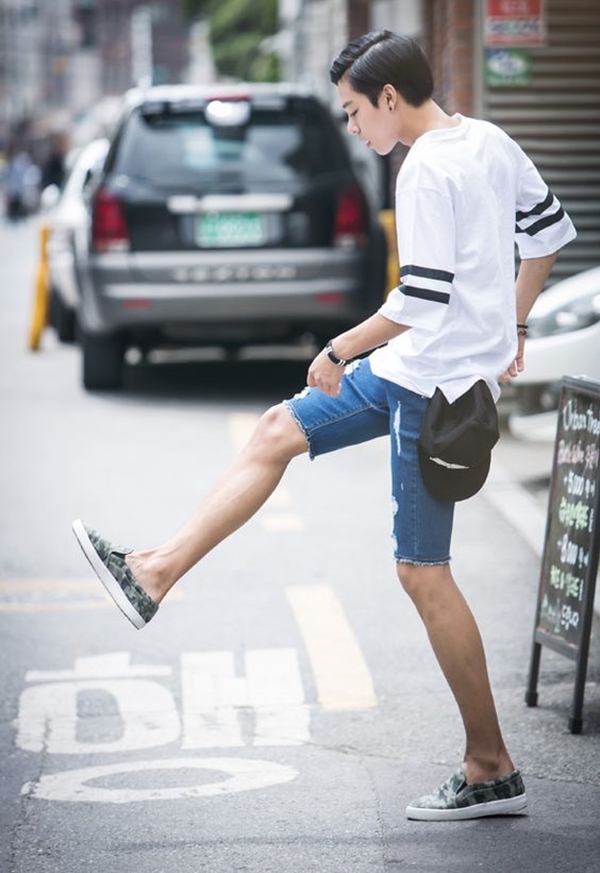 Take inspiration from these latest ideas –
Floral Shirt paired with Shorts
If you're looking something light for casual hot days in summer, you can hit into this outfit! You simply need to wear a floral shirt and then pair it with a loose light colored tee and shorts. You can also wear a panama hat for a perfect look. Surprisingly, this look is all about keeping your look casual and easy going for long hours.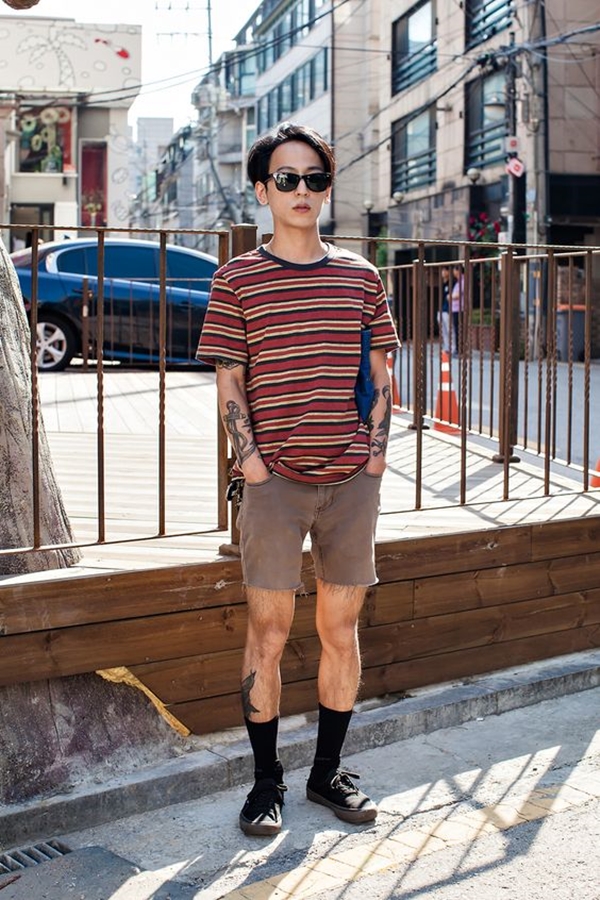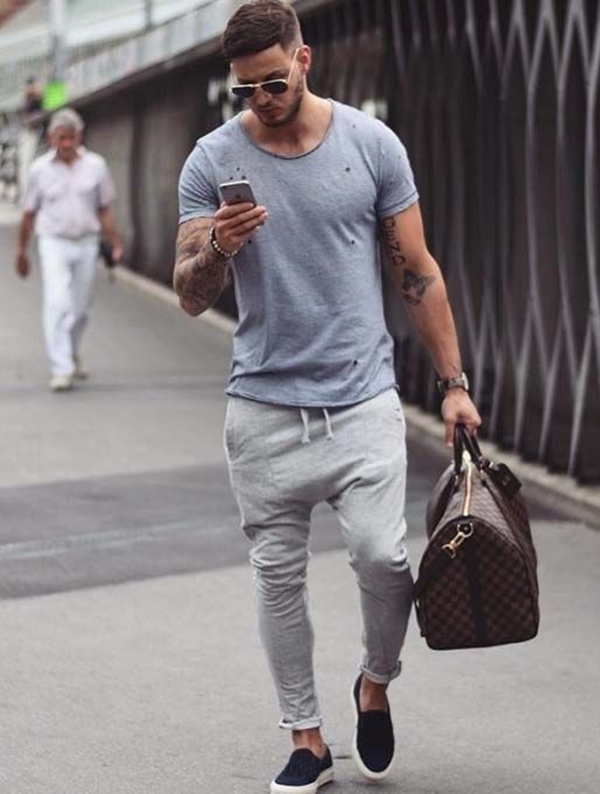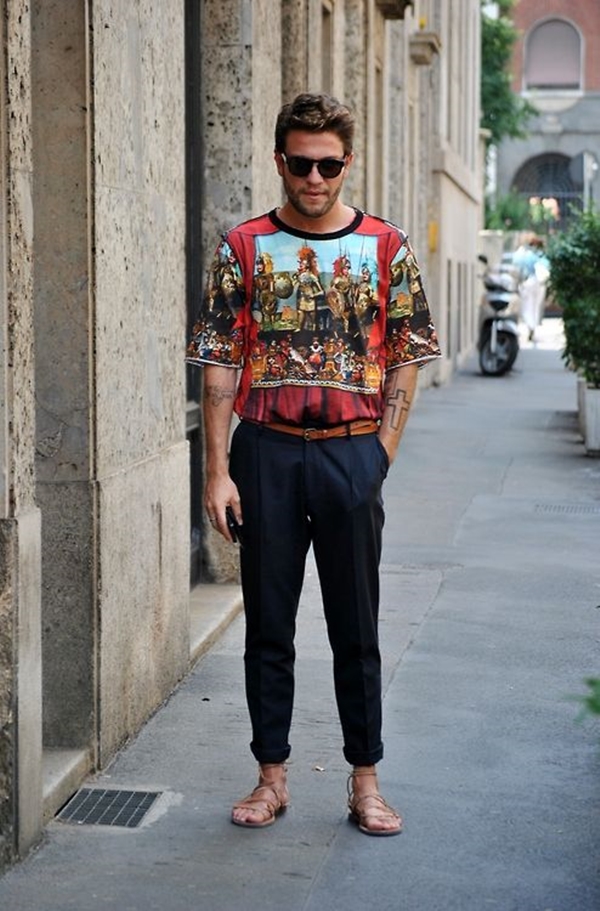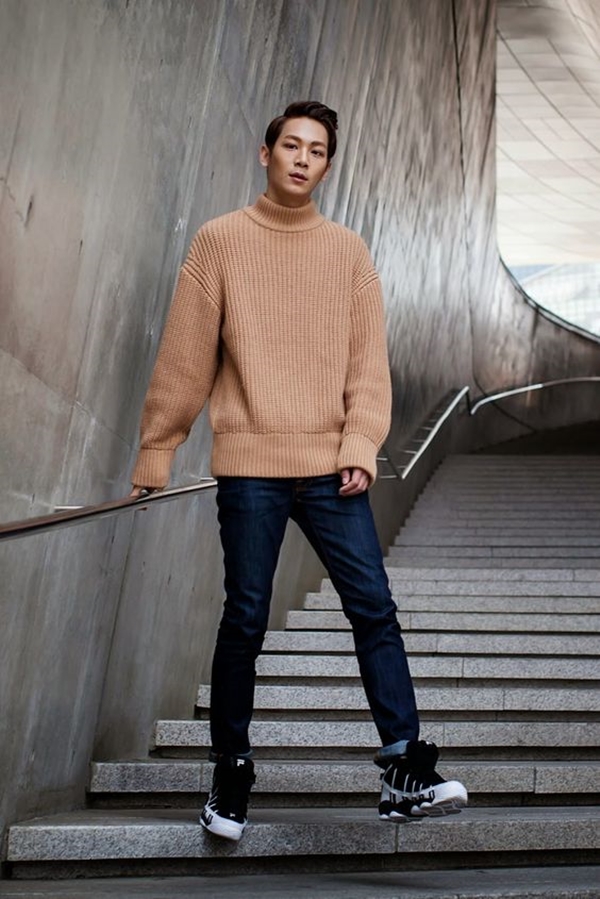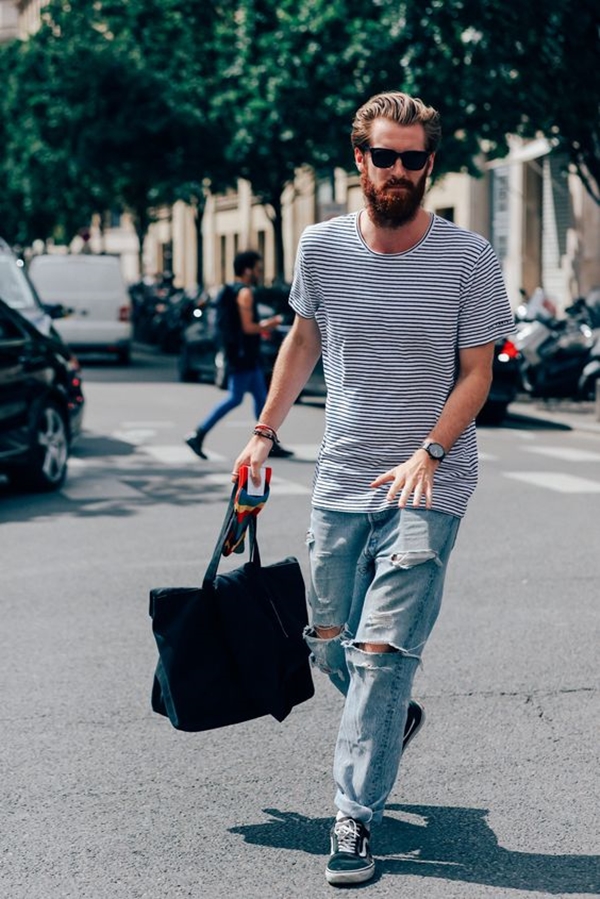 Knee-Skimming Shorts
Isn't it surprising, old seventies style 'knee-length shorts' are back on the catwalks. If you're looking for a more breathable option, then this outfit idea from men street style collection is the right choice. You can opt for either tailored slim without a turn-up or pressed with a cease and cut from sides shorts. Wear your favorite pair of sunglasses with it and you're ready to roam out on the streets.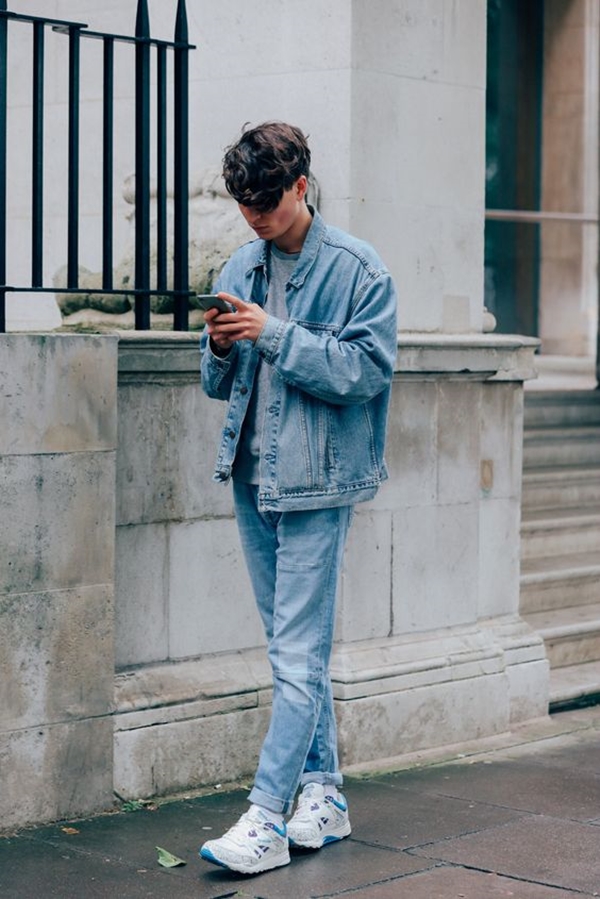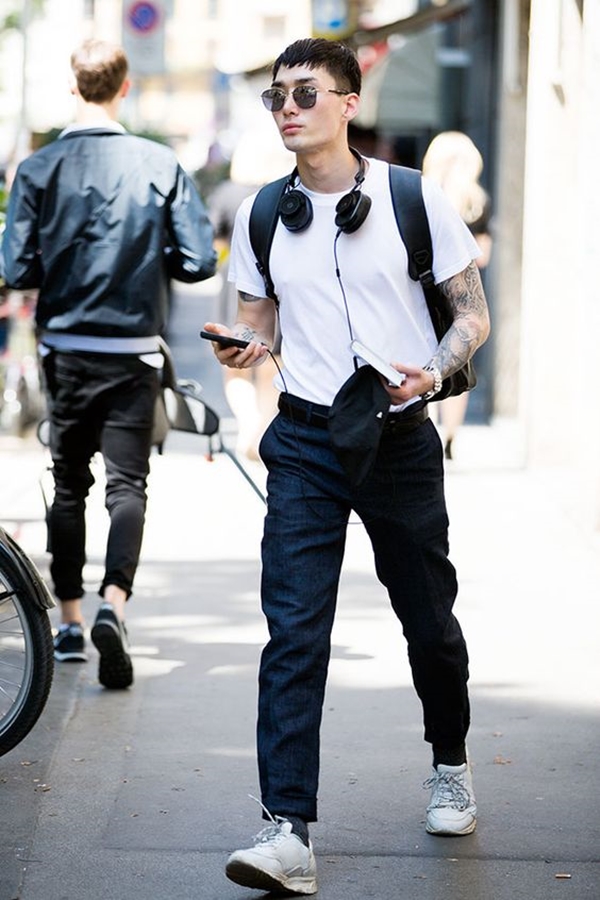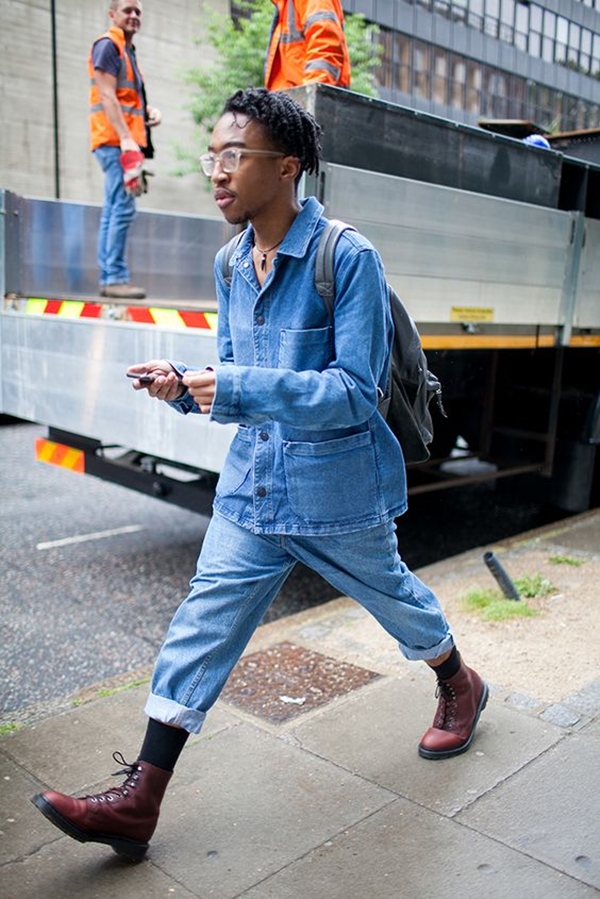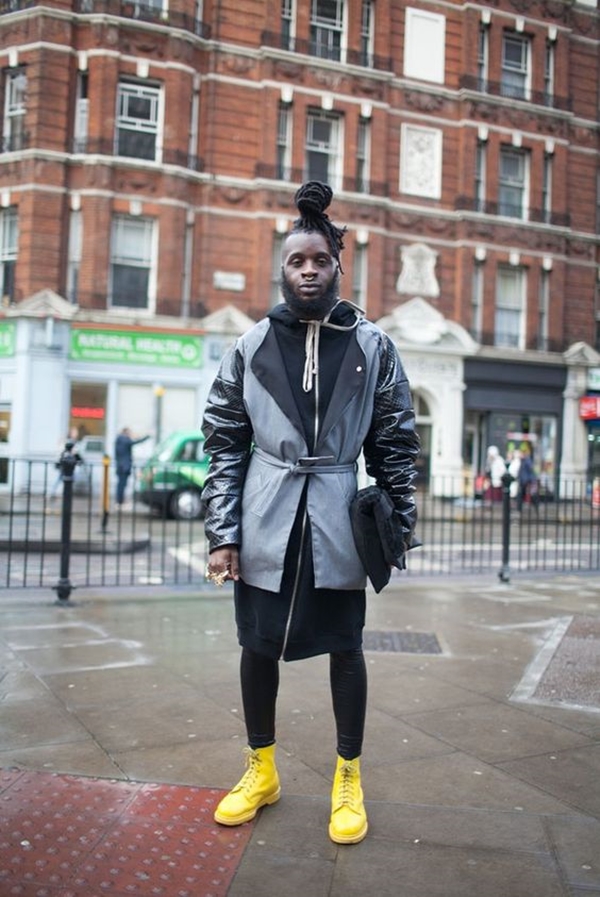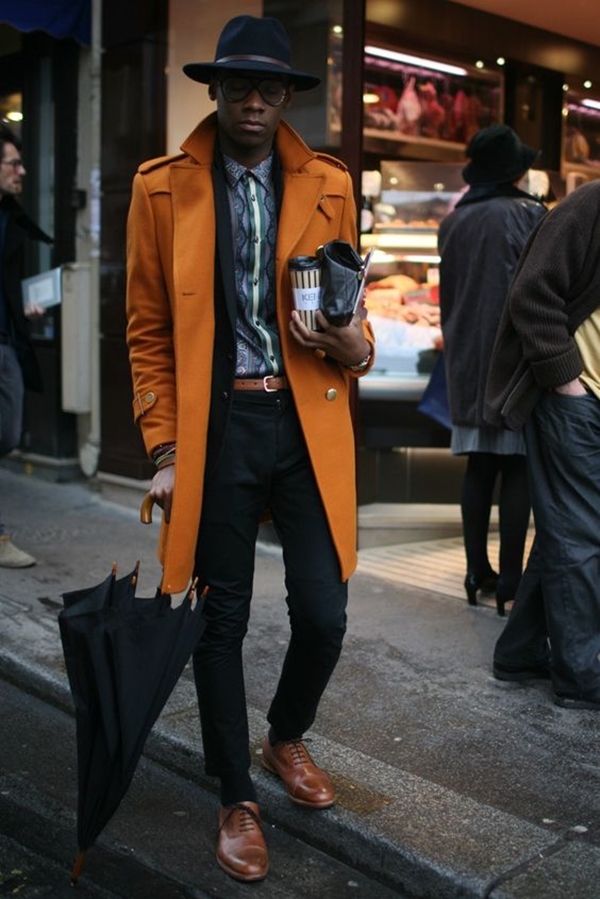 Tweed Jackets
Guys! Really, cable – knit sweaters paired with tweed jackets always serve as a desirable outfit option for street outing with friends during winters which gives you extra warmth. Yes, tweed jackets are fashionable in look and hold the power of generating the right amount of heat to the simple and classy men attire. You can also layer it over a sweatshirt for extra body coverage.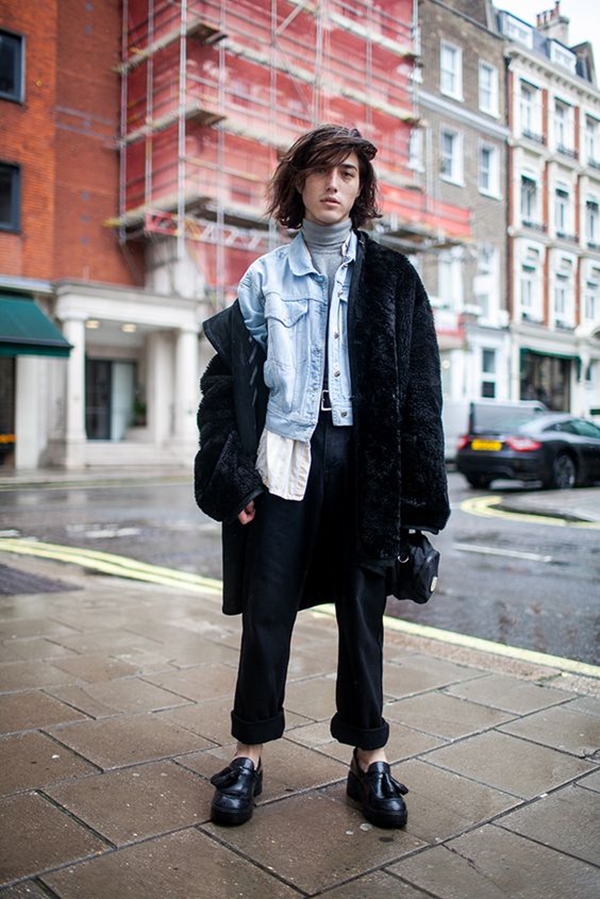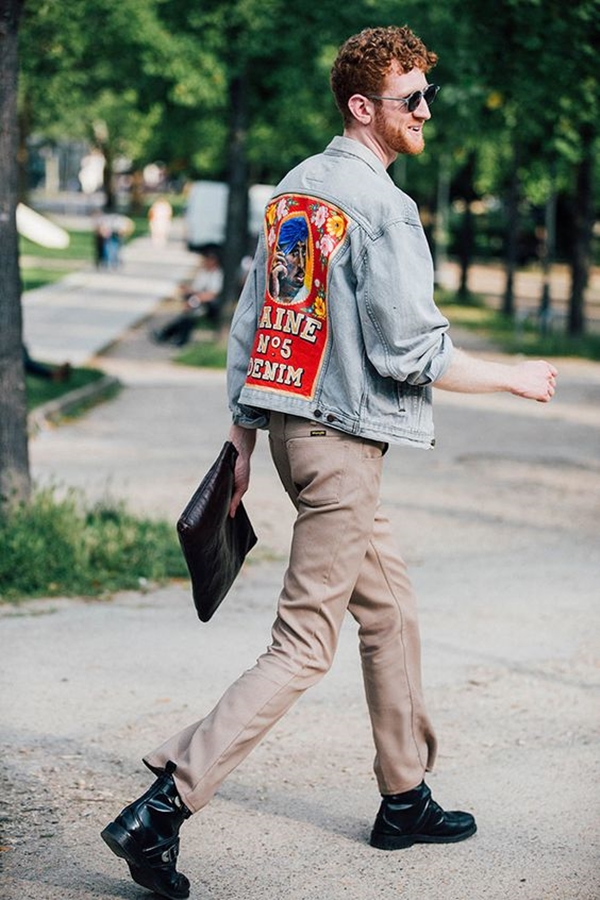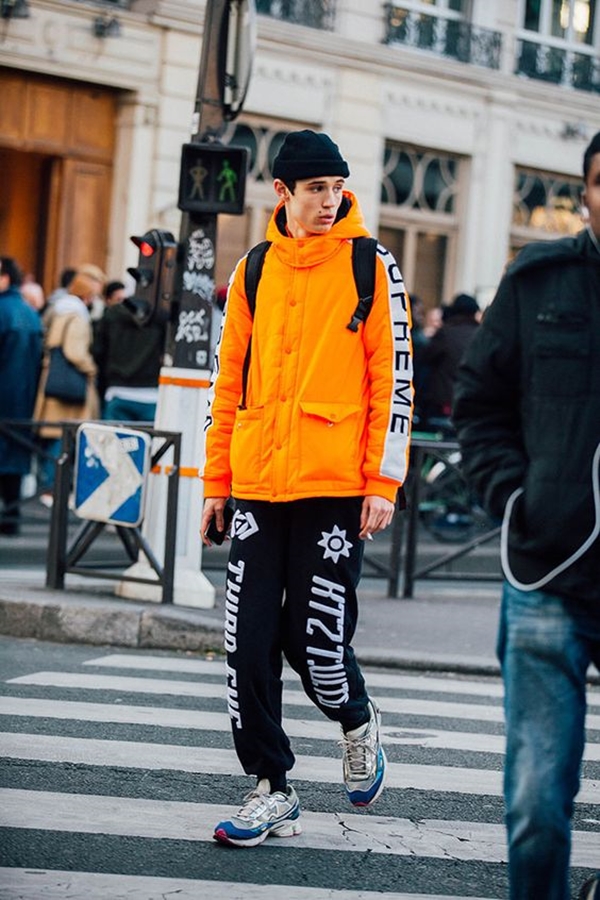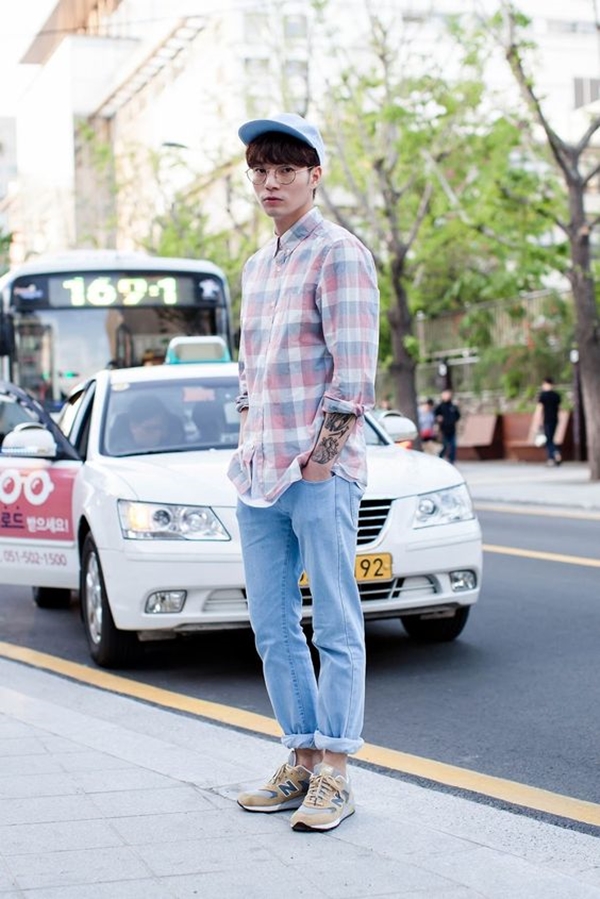 Colored Pants are totally cool!
Young Dude's, this outfit idea is for you! To rock this idea on streets and to become a subject of interest among your college friends, opt for colored pants with a matching denim jacket and layer any kind of cool patterned tees inside the jacket. If you're planning to go out for a movie in the evening with your loved one, create a unique appearance with colored pants.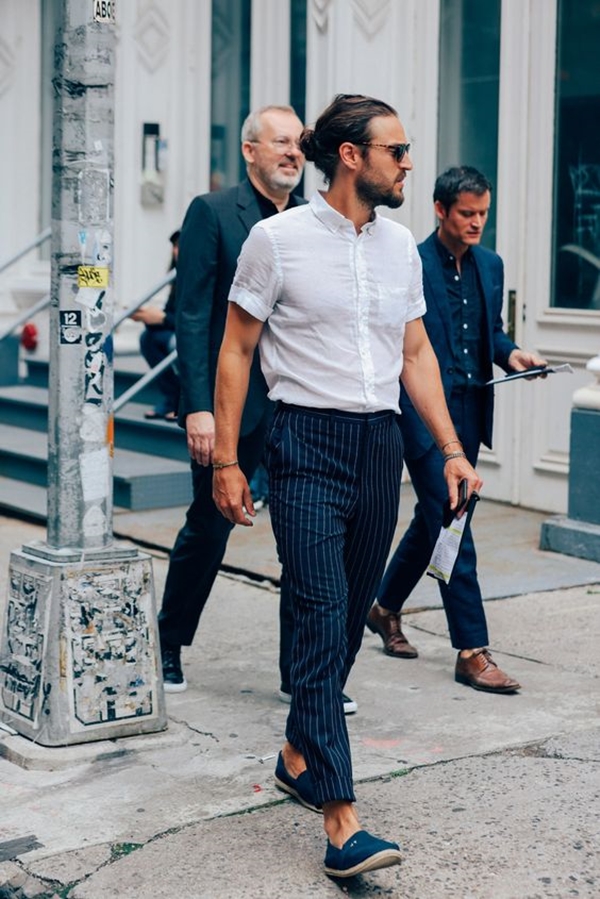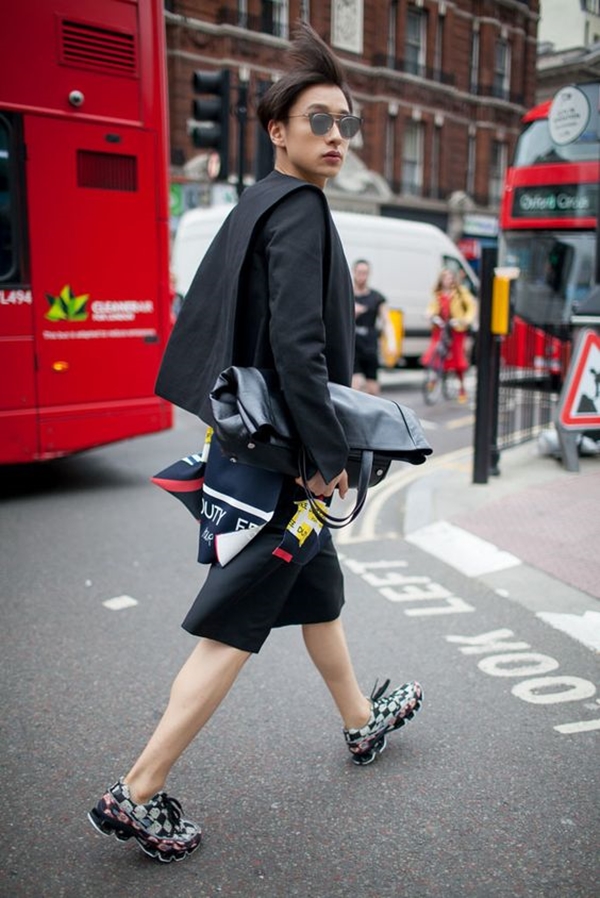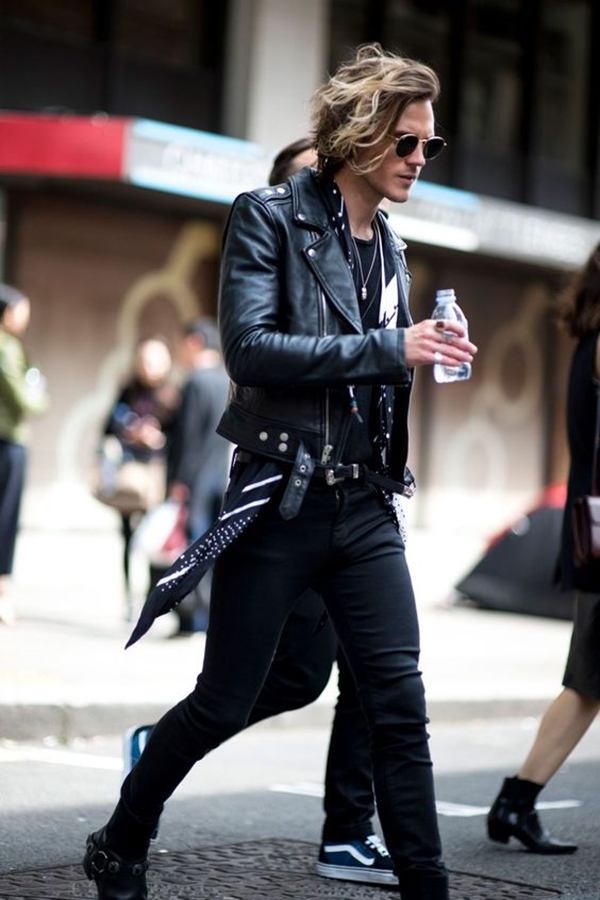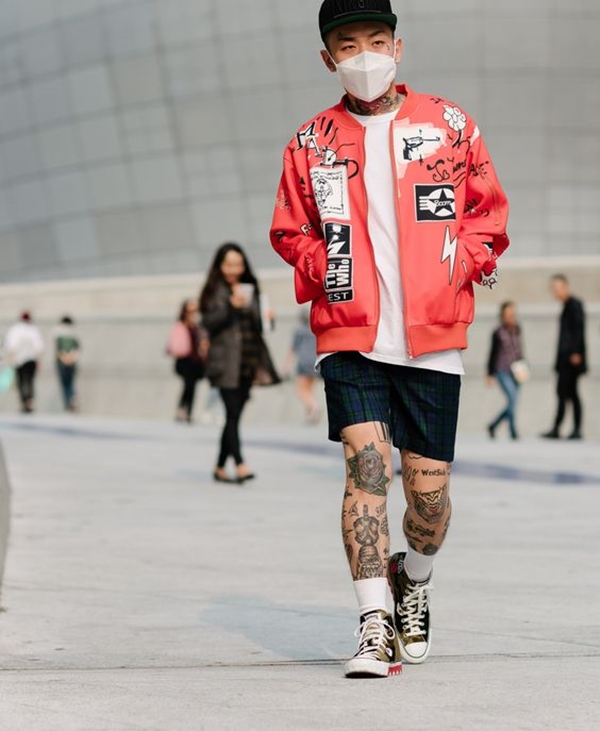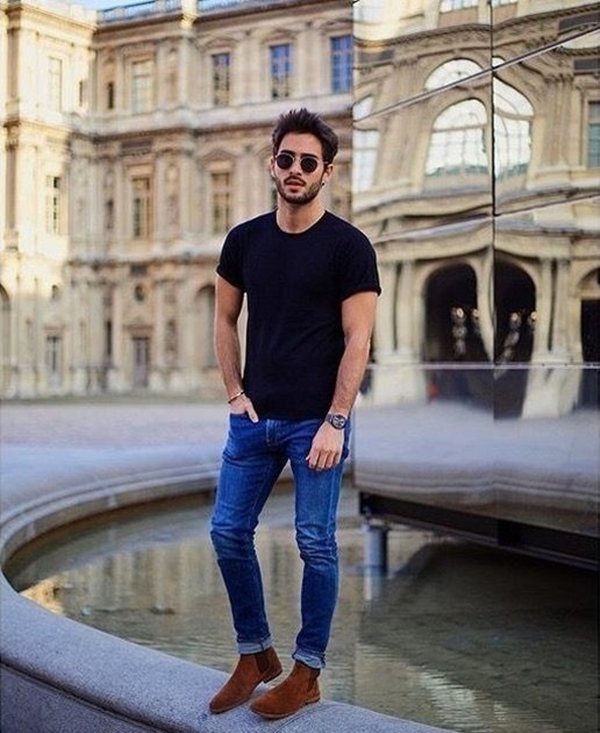 Pleated shirts with a Blazer!
Yes, it's right! You can get lots of ideas from men street style collection if you want to look sexy. Why not? Off course, you can experiment with pleated shirts as well and pair them with a blazer and short-size muffler of the same color for an outstanding look. You can also wear brown colored oxford shoes and brown leather belt with it.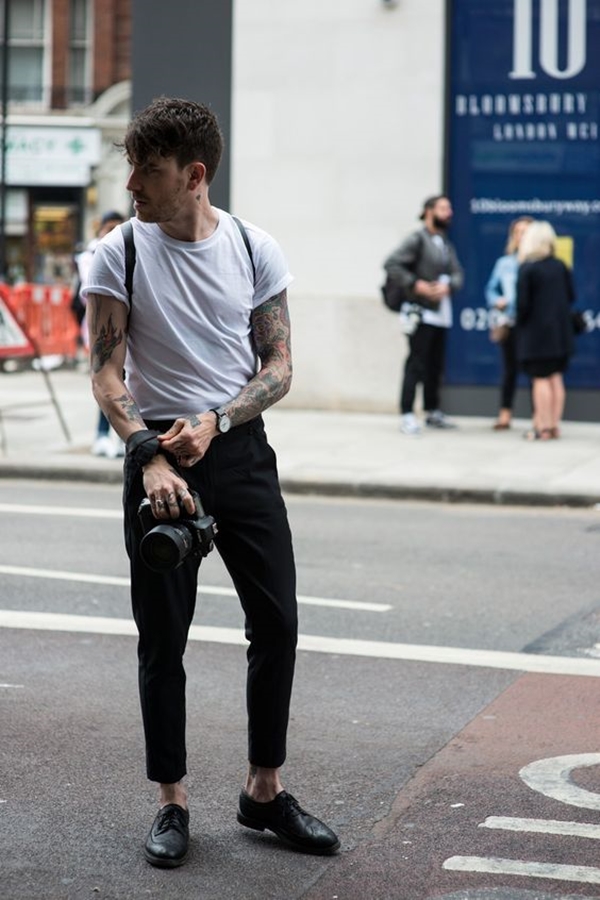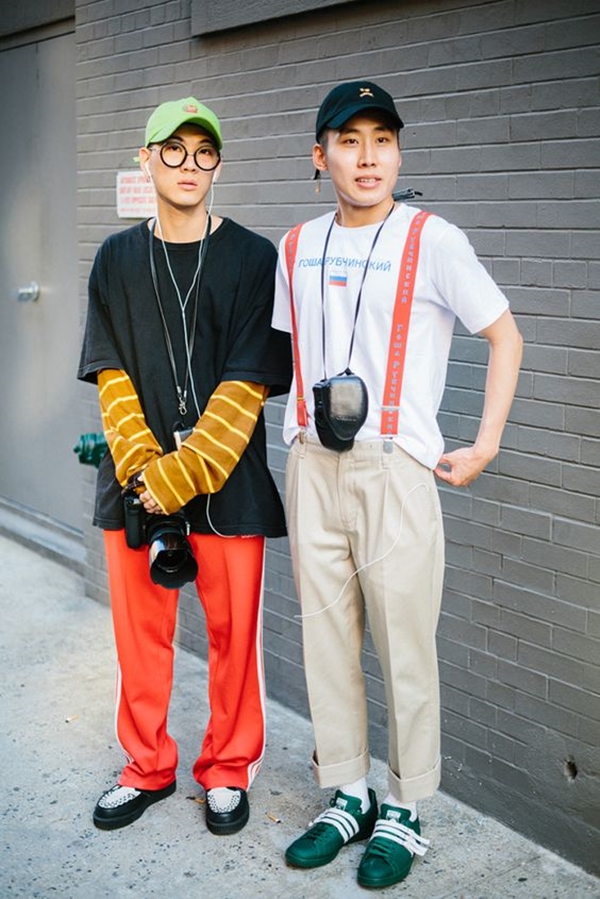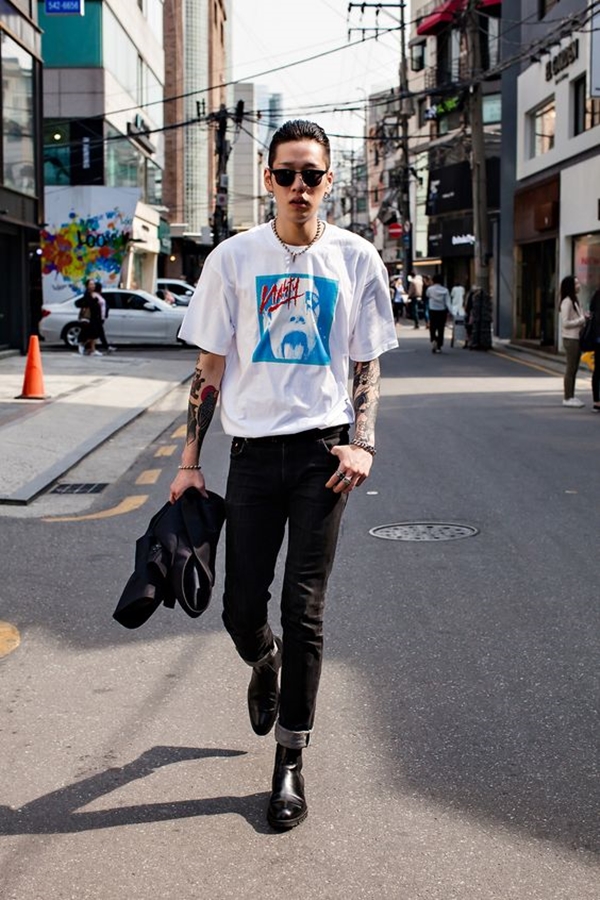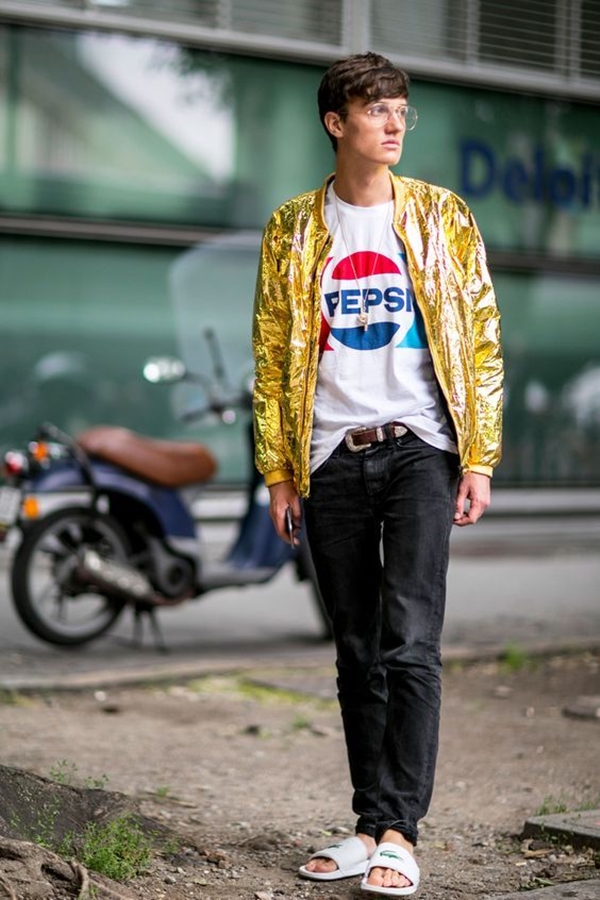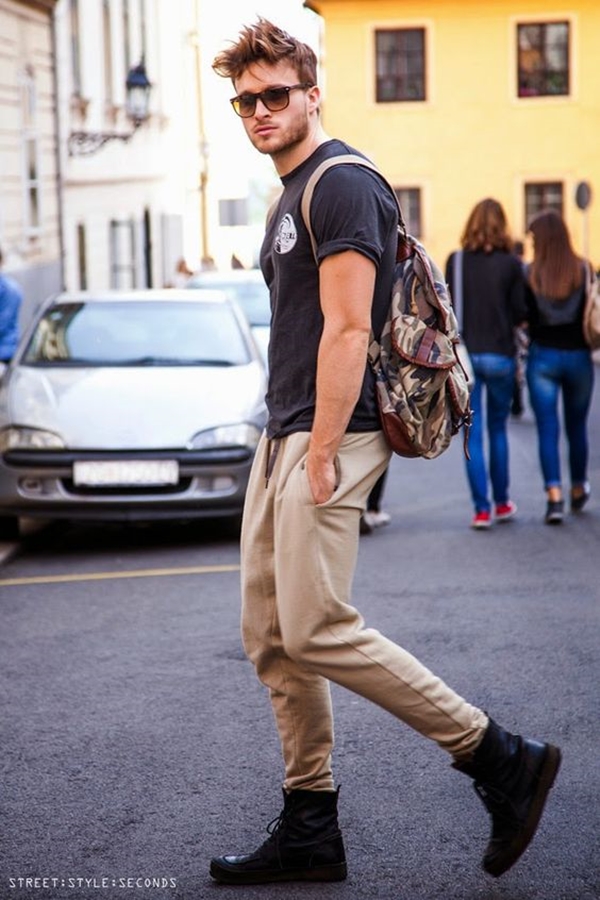 Linen Shirt Style!
Yeah, that's true! Men not only prefer bright and poppy colors, even muted colors are appreciated by men to large extent. Don't you think it's a good idea to think strategically in hot days to bear the hot rays of the sun? Yes, clothes made of linen give you all sort of comfort while roaming on streets with friends in the day time.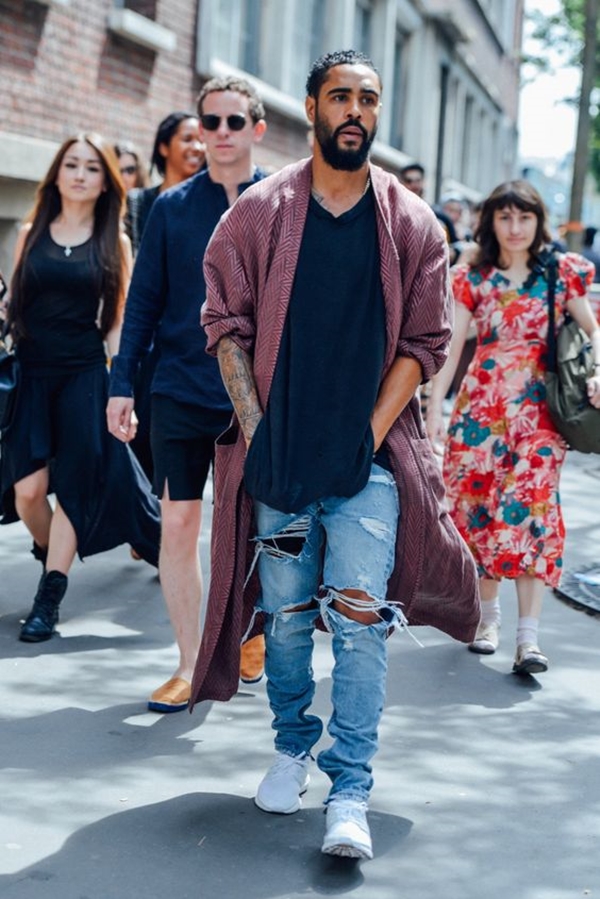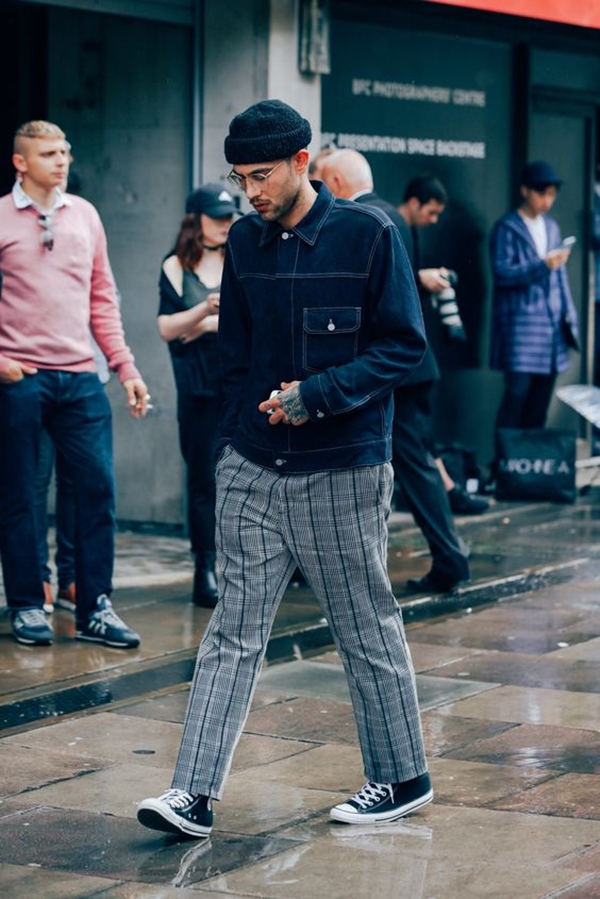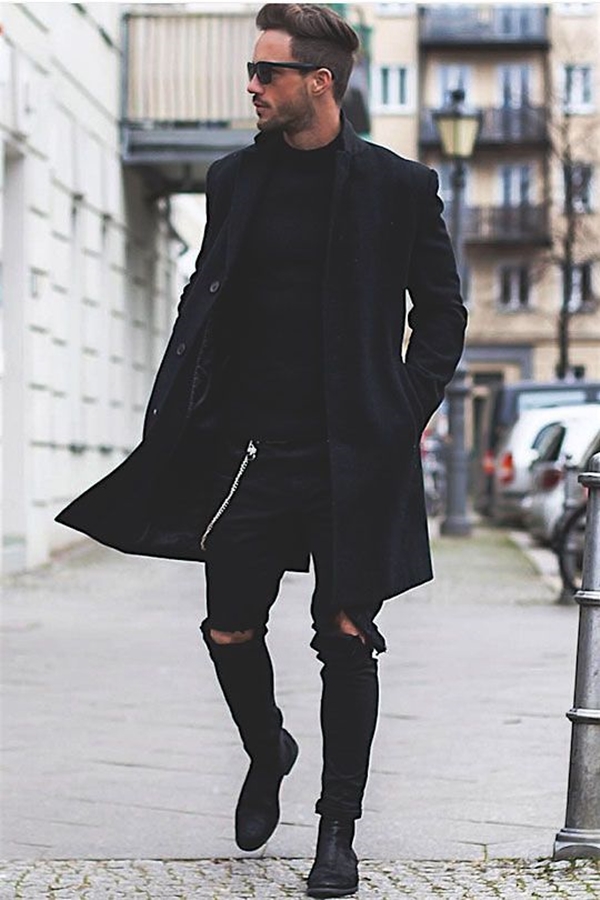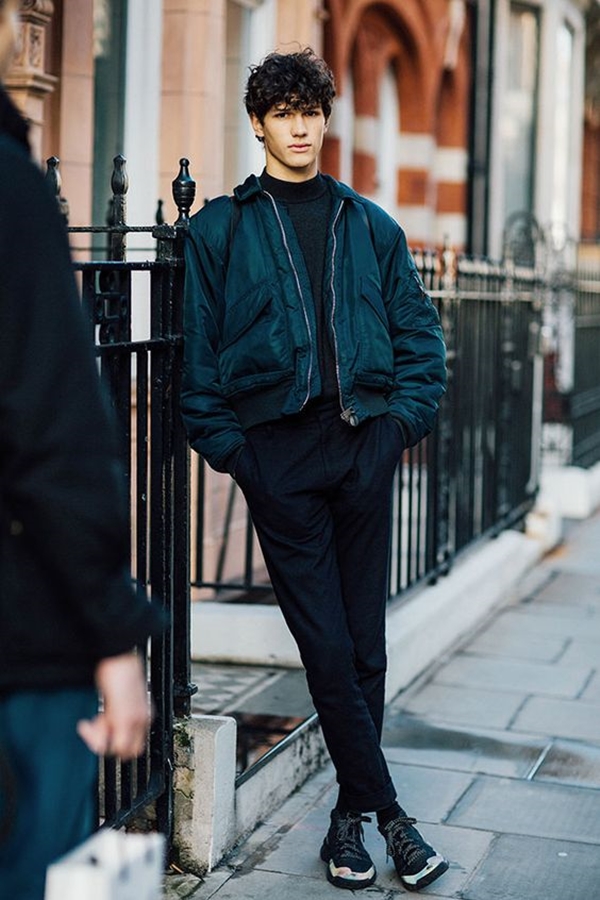 Matching Shoes with Shirt!
How can you forget wearing a light colored shirt with a pullover and match the color of your shirt with the joggers you wear. Just see how amazing it looks, if you pair it up with beige colored pants.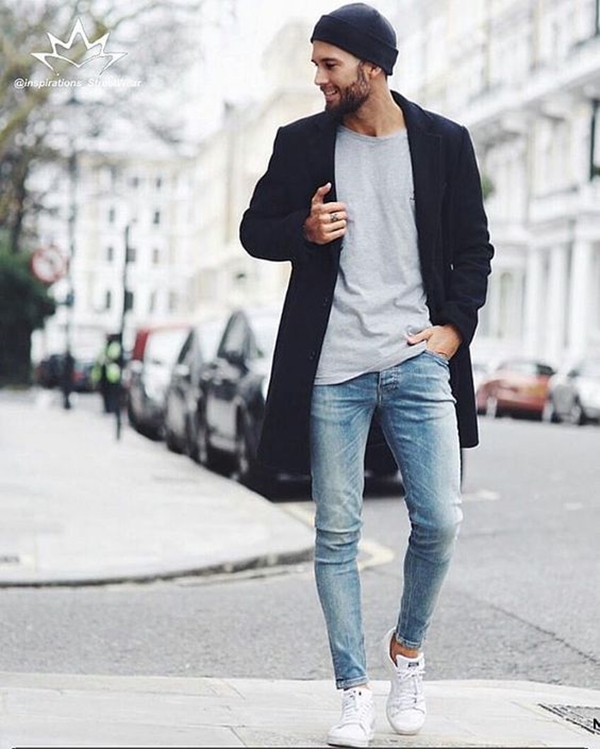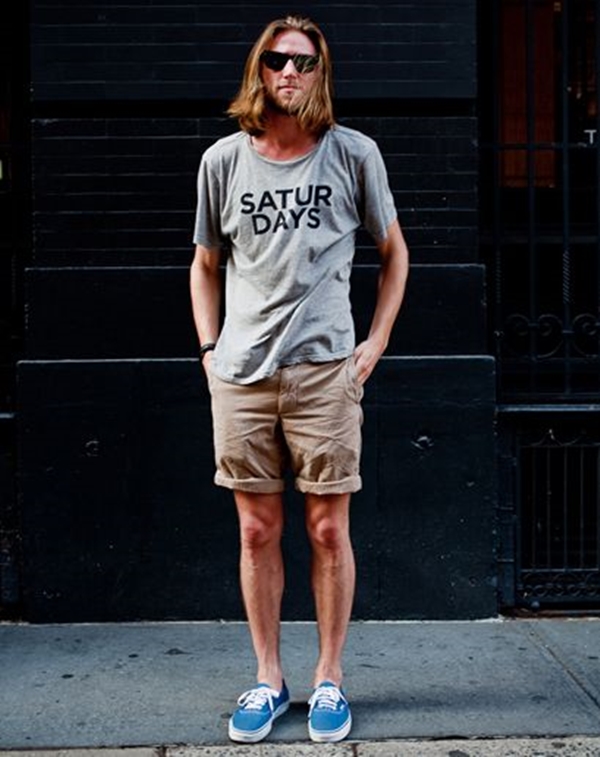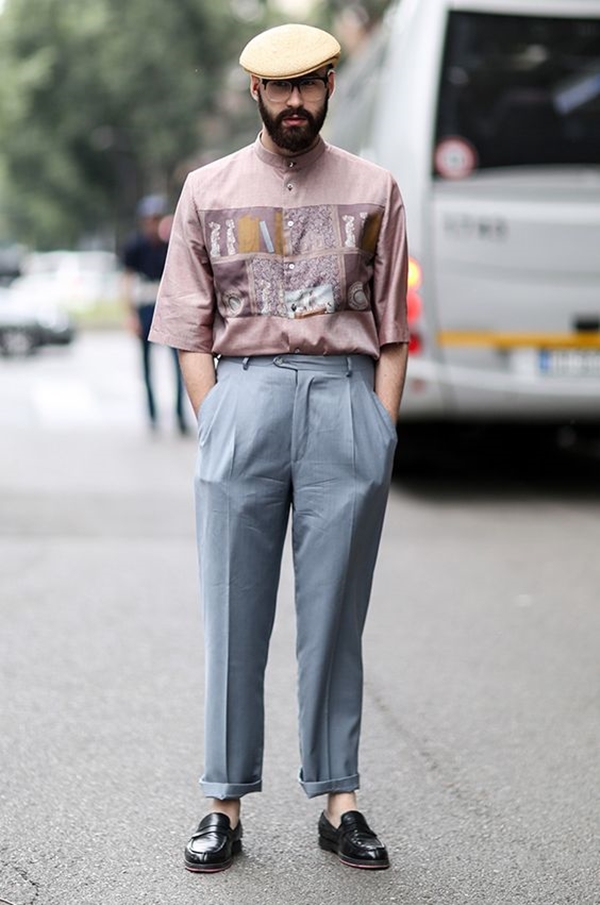 We bet…our wide range of men street style collection will definitely make you feel comfortable and give you stylish look throughout the year. Don't you dare forget the mantra of 2022 which says – 'you should choose the outfits which fits perfectly on your body and does not give a baggy kind of look'.