Nostalgia and boredom is sometimes great when it leads you to the way of amazing and breathtaking past with profound fashion. Well, fashion had it different meaning then. Suited insouciance of grandpa must have inspired you look a gentleman leaving that same "Cool Dude" guise into the curb. Thus, bringing the same trend of Old School Men's Suit Looks back on its track making every fashionista round the globe its biggest fans. That fashion, indeed, made every gentleman look gentleman in most philosophical way that attracted your lady all over again.
Old School Men's Suit Looks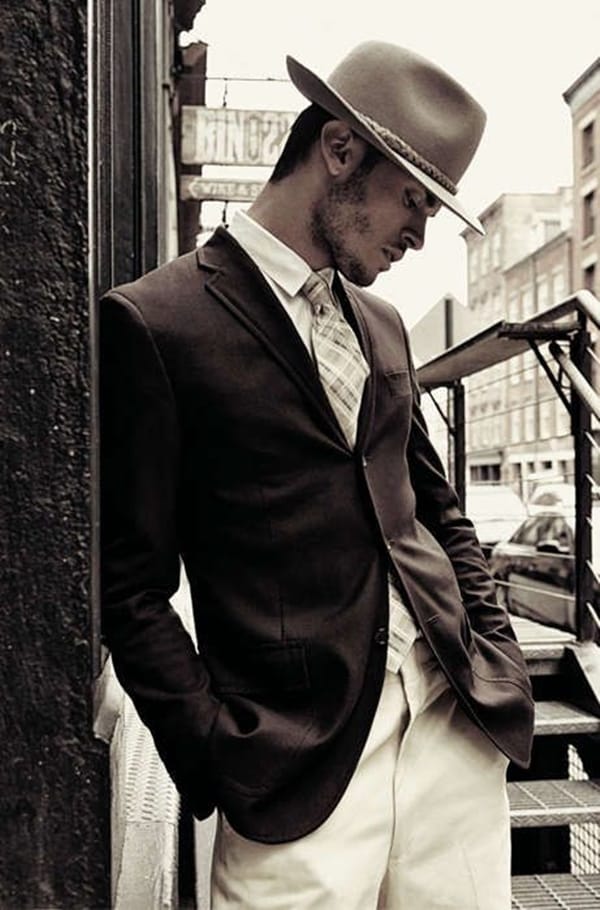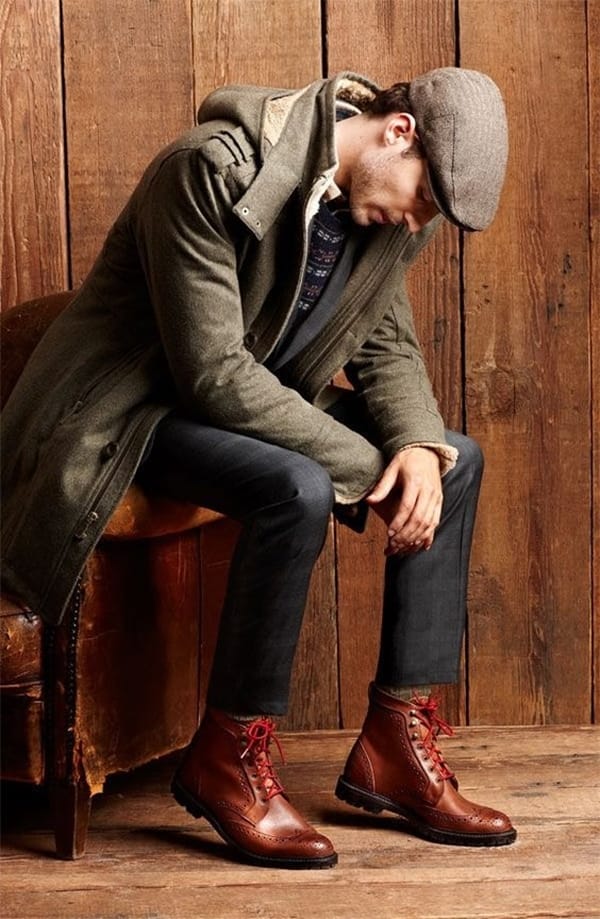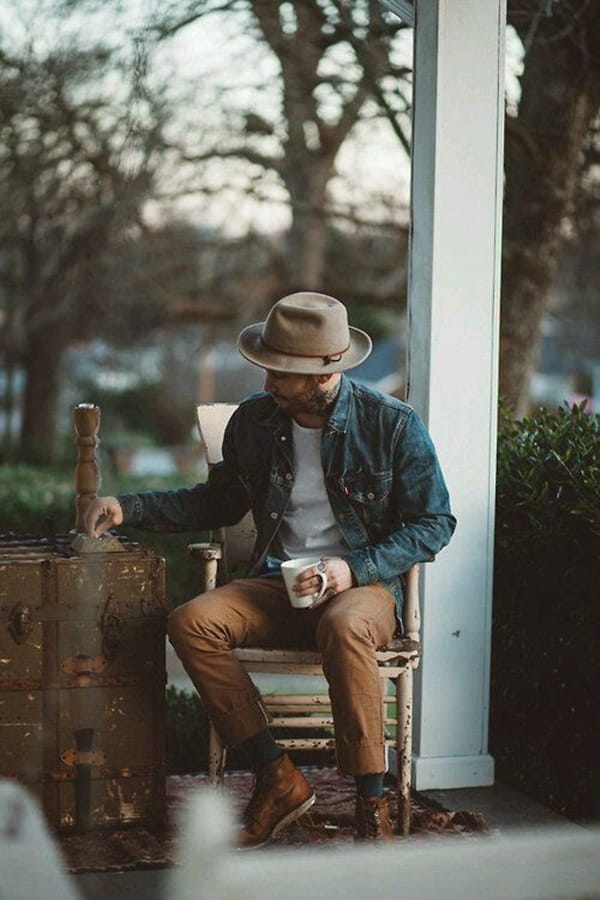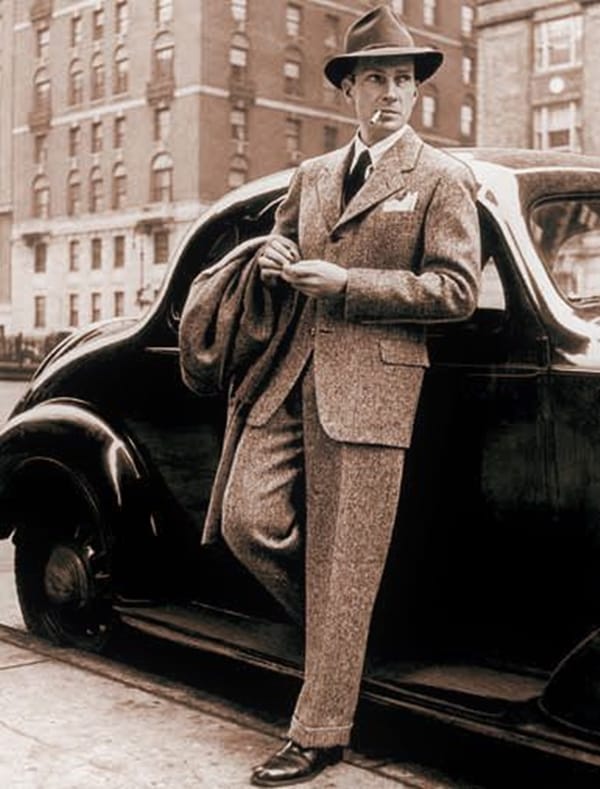 Getting your geezer back on with these stunning Old School Men's Suit Looks depends upon following the rules that will bring you a step closer to your grandpa's vogue.
Make sure that the width of your neck tie matches with the revere and follow the vintage suit trend. After all, everything that is perfect finds balance to attain flawlessness.
You want class, go for thin lapels. Old school vogue flaunts the wide lapels as you might have seen in old movies or vintage pictures of your grandpa.
Yeah, and those pocket squares with velveteen handkerchief in it will make your look classier. Not choosing the similar pocket square that matches your neck tie or bow is an intelligent thing that the fashion legends has discovered.
How your shoulders fit is much important fact that judges your entire Old School Men's Suit Looks. Shoulder pads should end as it reaches end of the shoulder in order to make you look stunning in vintage guise.
Is there a gap between the shirt's collar and coat's lapel? No dude, you got it wrong. You need to make sure that your vest coat has no gap with shirt's collar. Don't you want perfect gentleman fit?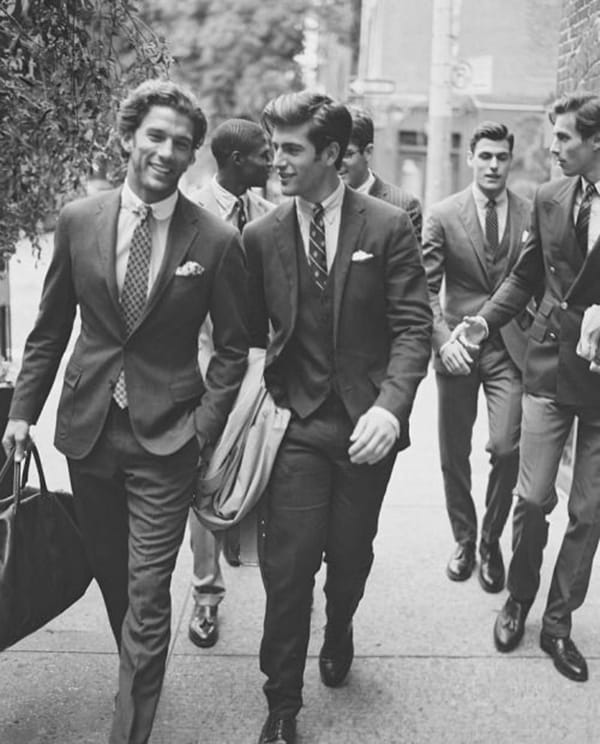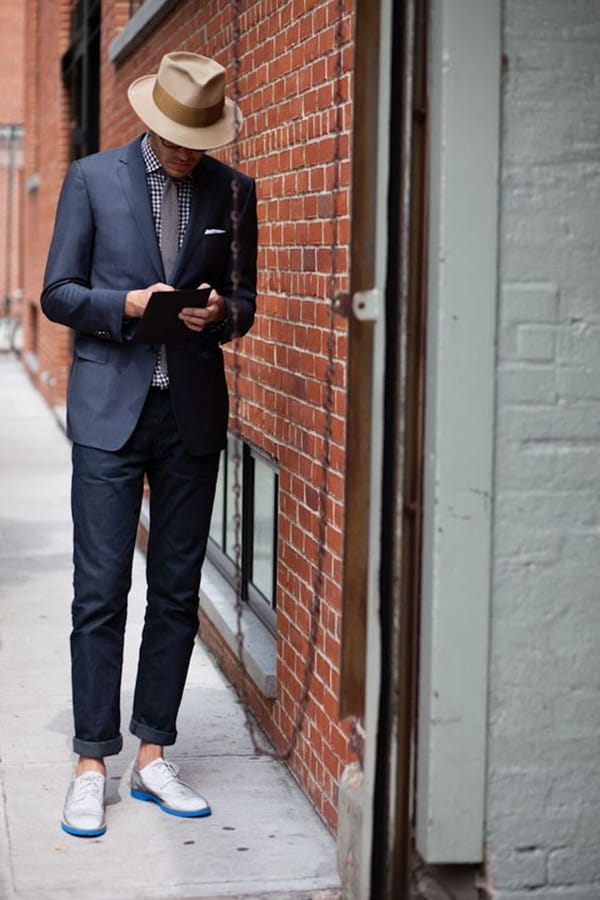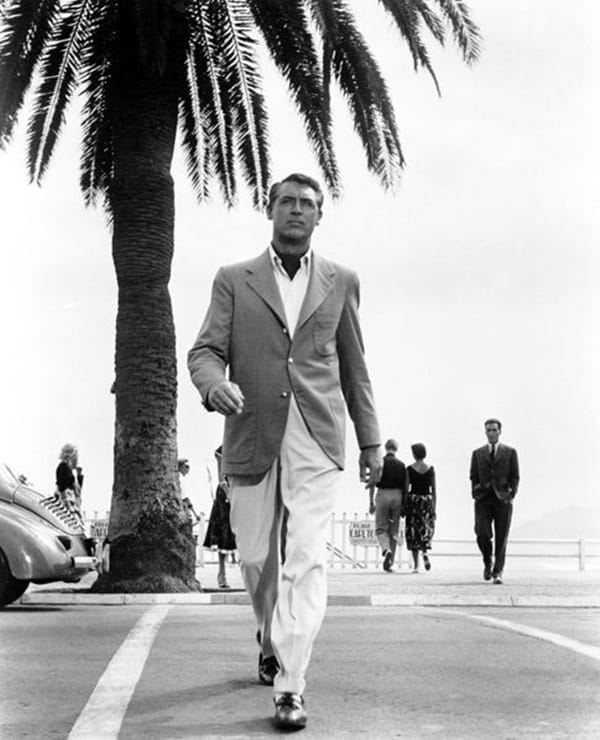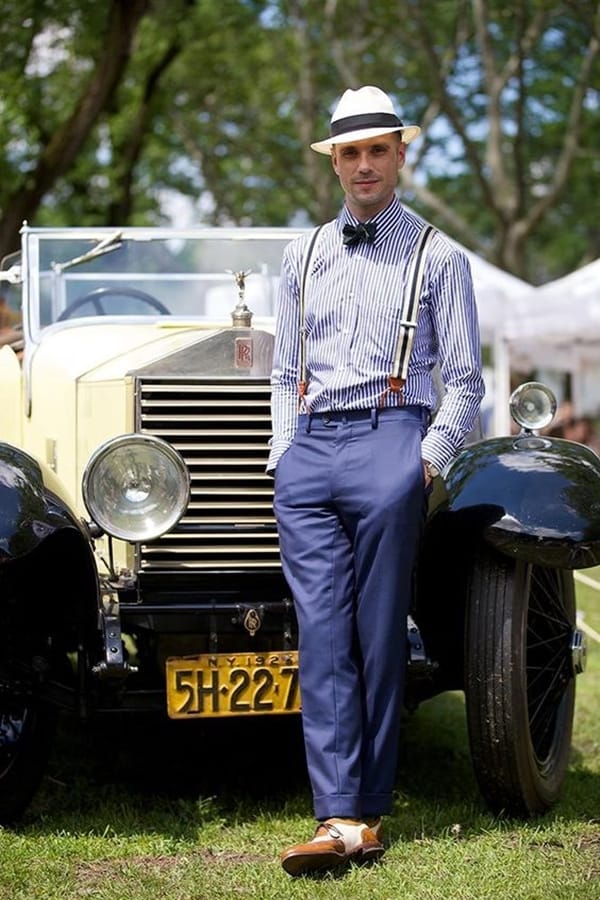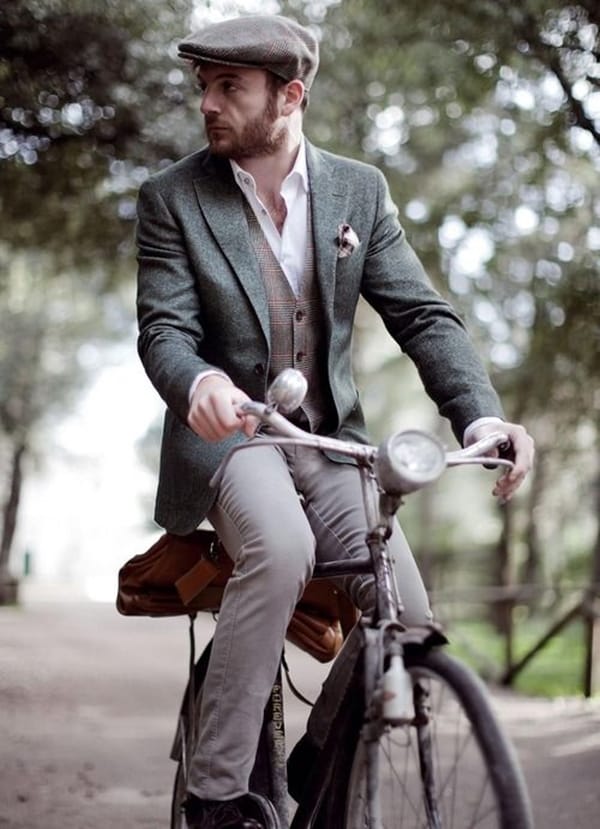 Grey is superior to black when it comes to choosing colors and be the perfect professional old school MAN! It has other advantages of going with other colors in tie and thus makes you look way versatile.
Yo! The superb and ALWAAYS APPLICABLE belt advice! Match your belt with your shoes as to look noting but classy. And yeah, going for thin ones also count a lot in giving you perfect Old School Men's Suit Looks.
Blast from the past will be a blast if and only if you dressed it for your persona and not because you think its right. Charading as someone you are not will make you self conscious and so will make your confidence fall.
Single vent at the back is more vintage. And trust me; you will look ravishing at your function themed on old school retro fashion show for sure. The hand in pocket style for a perfect vintage gentleman looks stunning on the single vent perfect vest suit.
Oversized long jacket with slim fit vest is a great idea to follow and capture hearts. And single buttoned coat will make this outfit look handsome when you follow a perfect fit vintage suit outfit.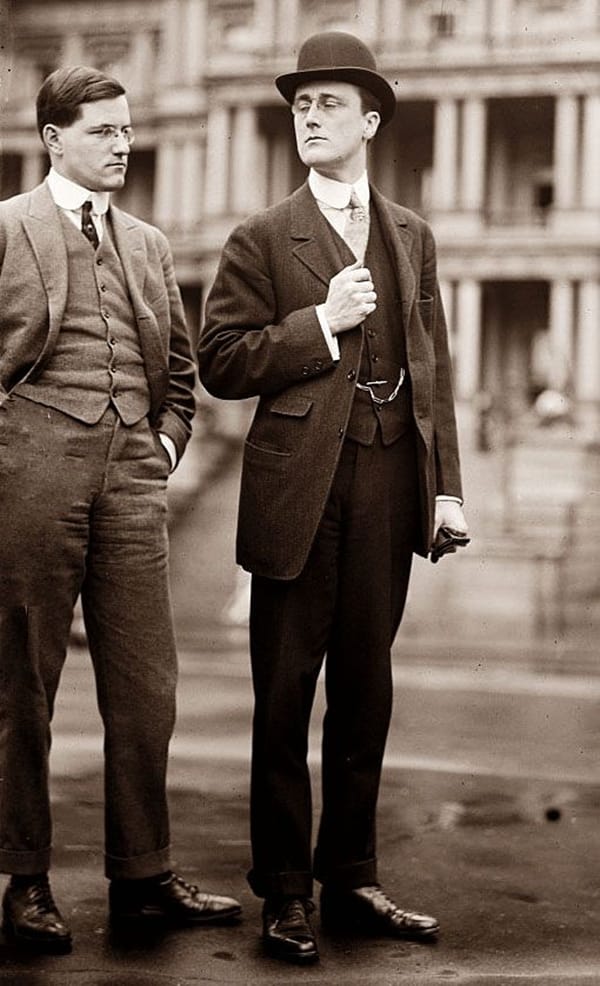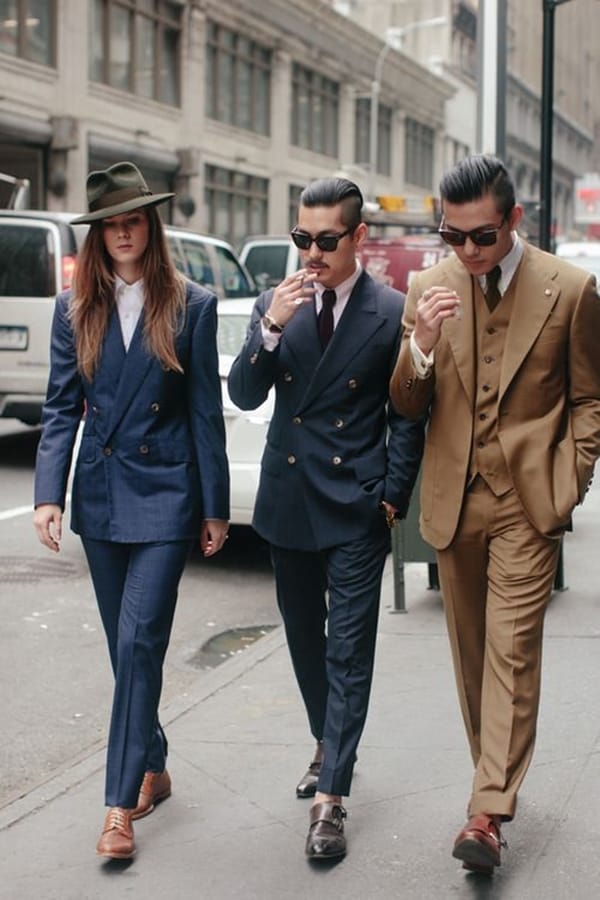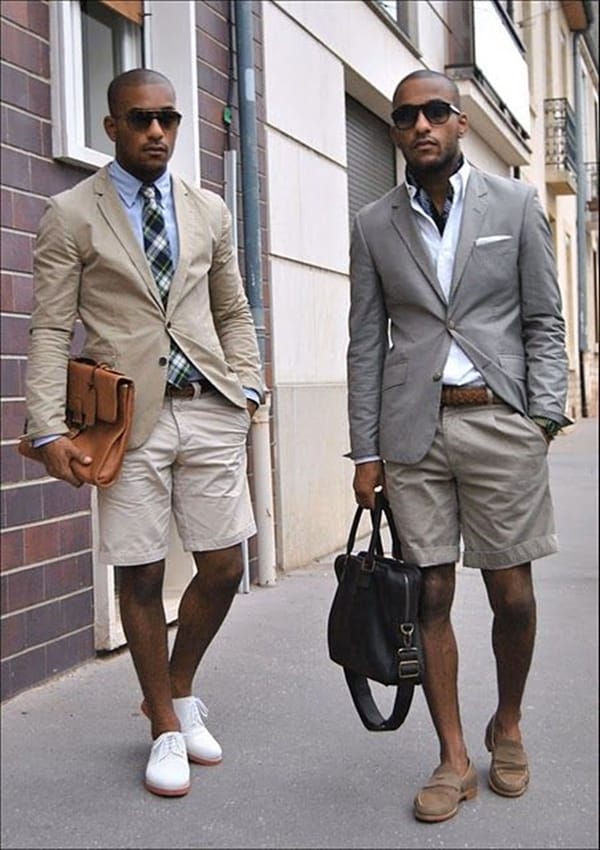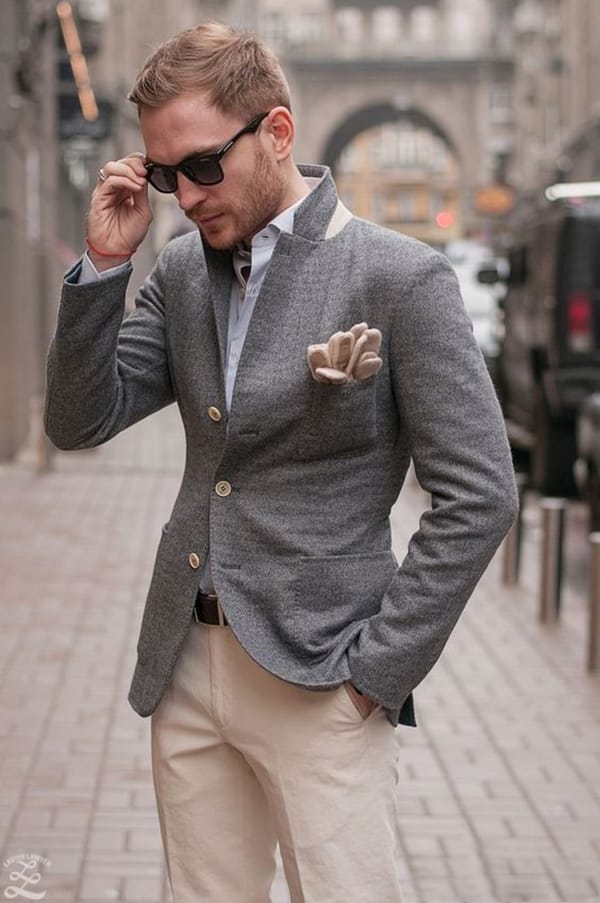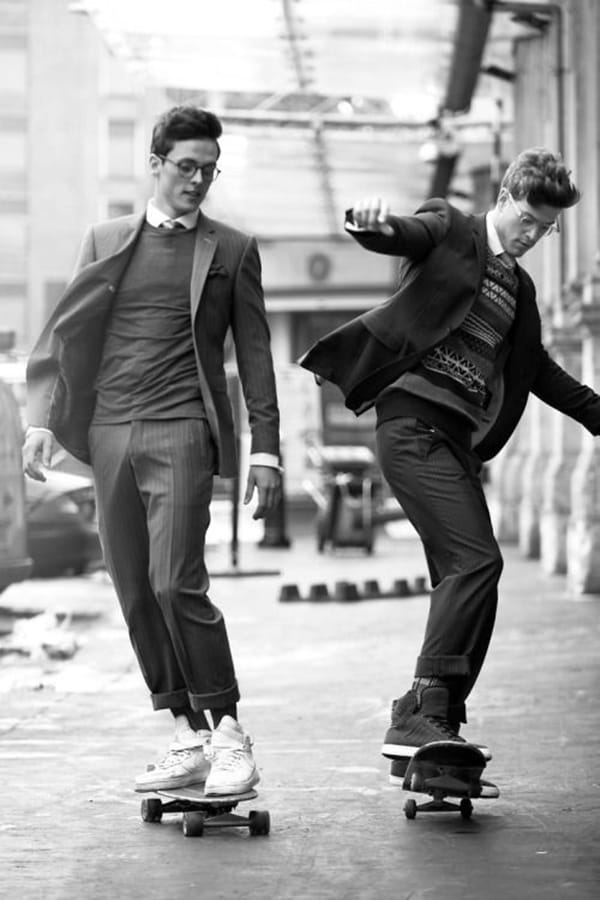 Trying out bright hues that contrast each other is a great Old School Men's Suit Looks just as much closer to the vintage men's look that fetches million hearts and rules them. The shoulders ruling at the edge, the waist with slim fit and the wide legged trouser matching with classy brown brogues will look nothing but stunning.
One more rule to look classy and not dumb that copies fashion straight without thinking about it even twice. Space between chest and button suit coat is a must that at least lets you slip the hand within.
Yeah, you gonna have a long day at work with that Old School Men's Suit Looks on for a day and no, you are not going to ruin that stupendous outfit by sitting without unbuttoning the snug. Well well! Don't forget that you have a date with your girl fixed tonight and you need to make her look at you shockingly admiring the retro look.
Judging the perfect fit of the old school men's outfit has yet another trick that helps to know your suit. The top of two buttoned suit must be tucked and make sure that it lies at the navel or above it.
Hats, thing that makes Old School Men's Suit Looks appear classier than ever and so perfect. And the vintage grandpa stick that lets you look dashing in picture by incorporating attitude at its peak.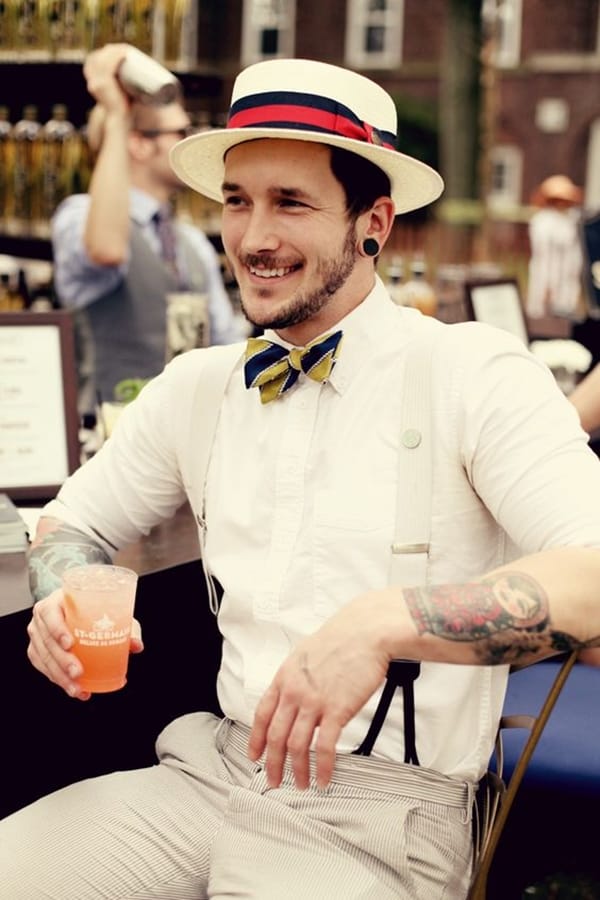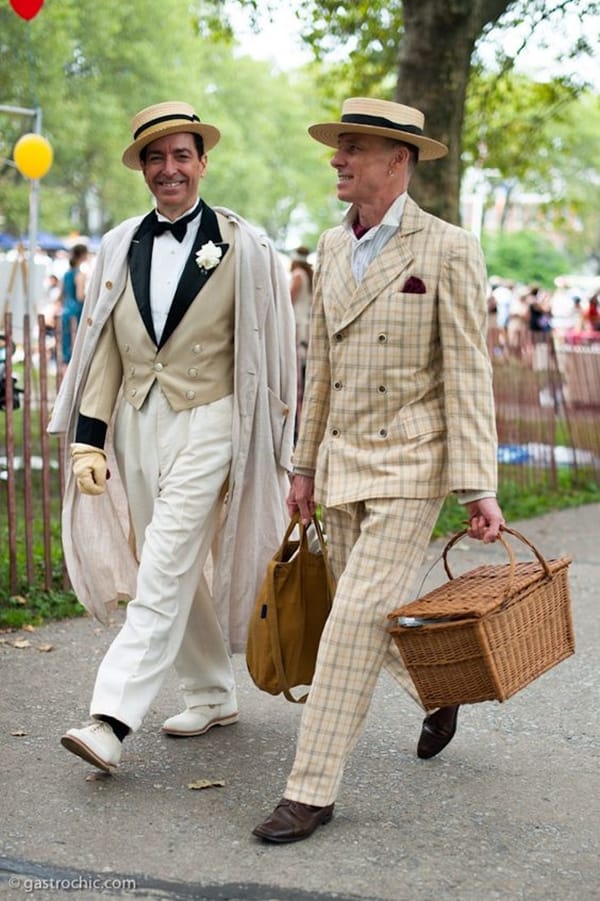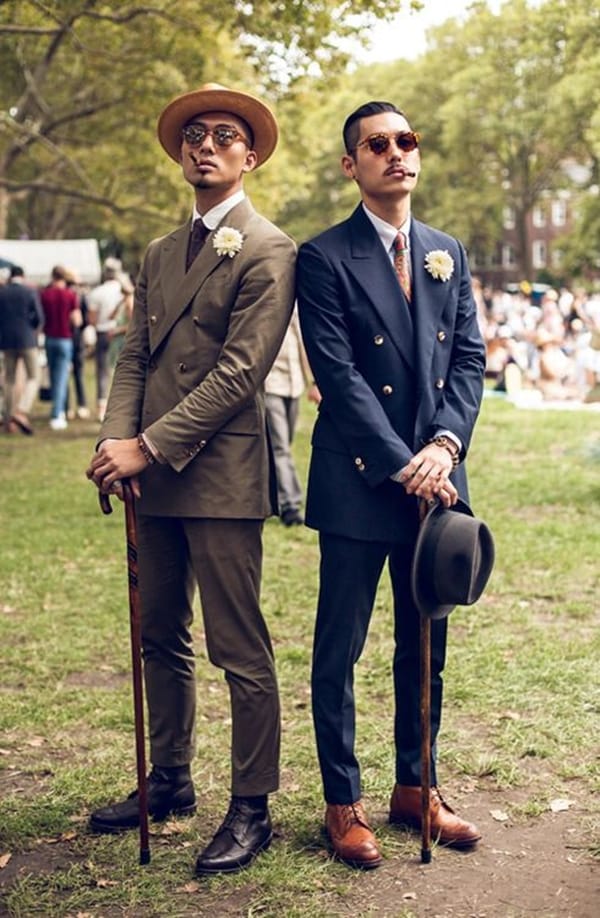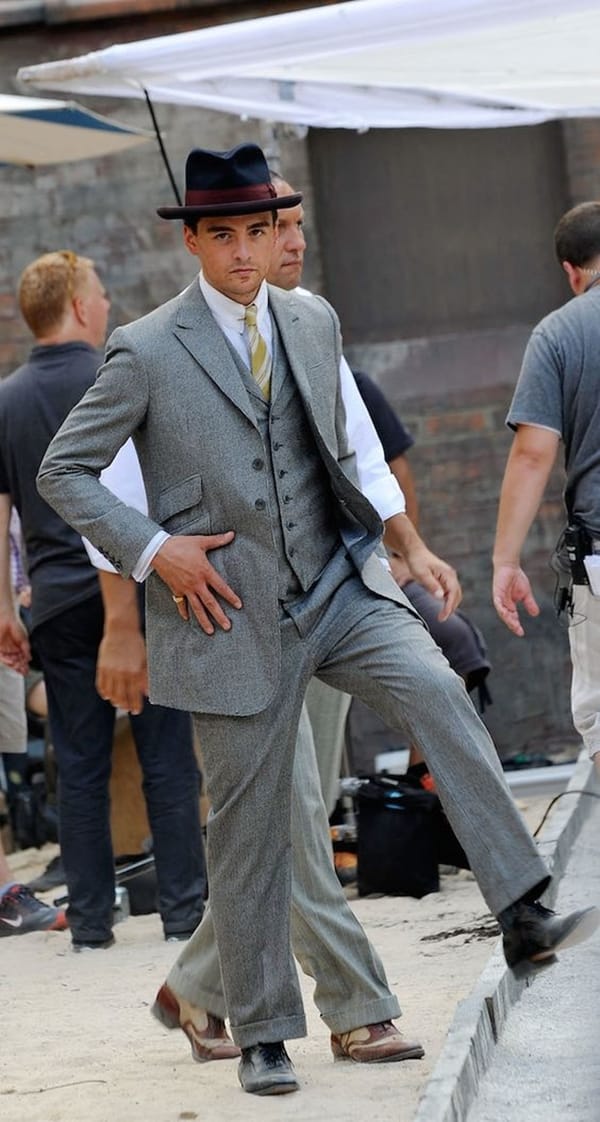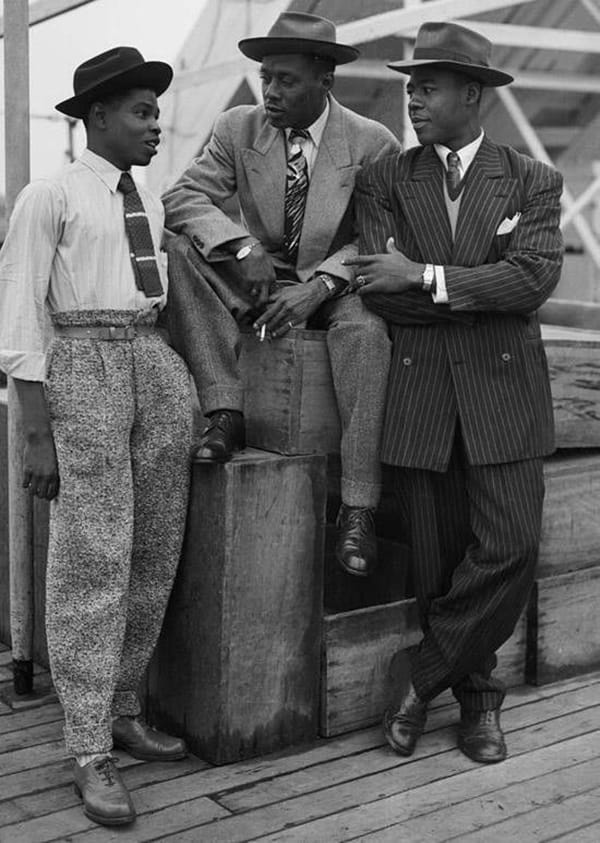 Sleeve cuffs must be shorter about half an inch as to make your expensive wrist watch peep out of it giving you a vintage attitude with harmonious appearance. Perfect man is the man who does not believe in ignoring the tiniest of the gory detail of matching the exposed cuffs with the length of collar at the back of the neck.
Why exposing legs and feel uncomfortable when seated by choosing wrong socks? Choosing long pair of socks is a mannered thing to follow. Hell, nobody on this earth is interested in seeing your hairy leggies.
Plaid suits must be paired with brown brogues since they make it look prestigious and then the hat is there to give a 180 degree switch to your hot guise. Make 2016 worth it by ruling streets of New York way more glamorous. Well, who knows if you find Johnny Depp running behind you at the Street Fashion Show! Ha-ha!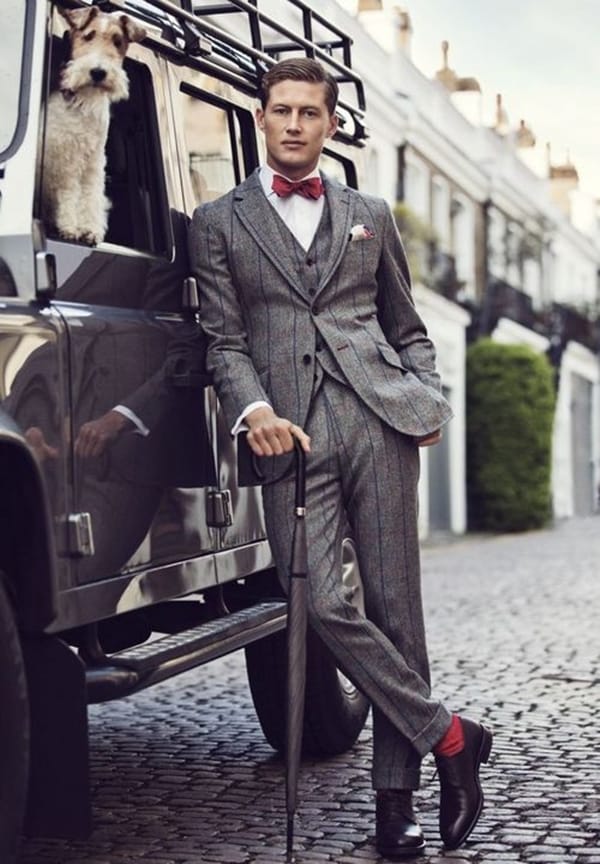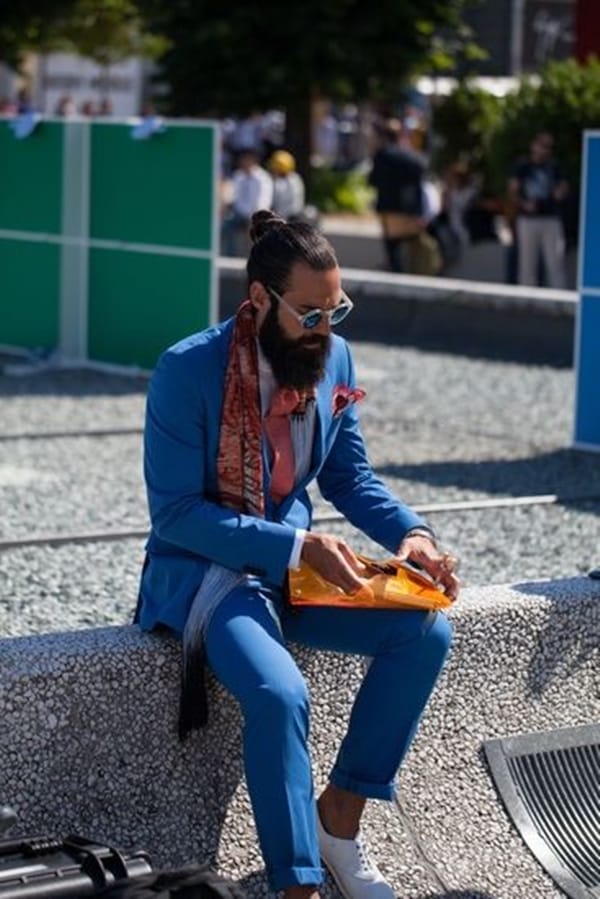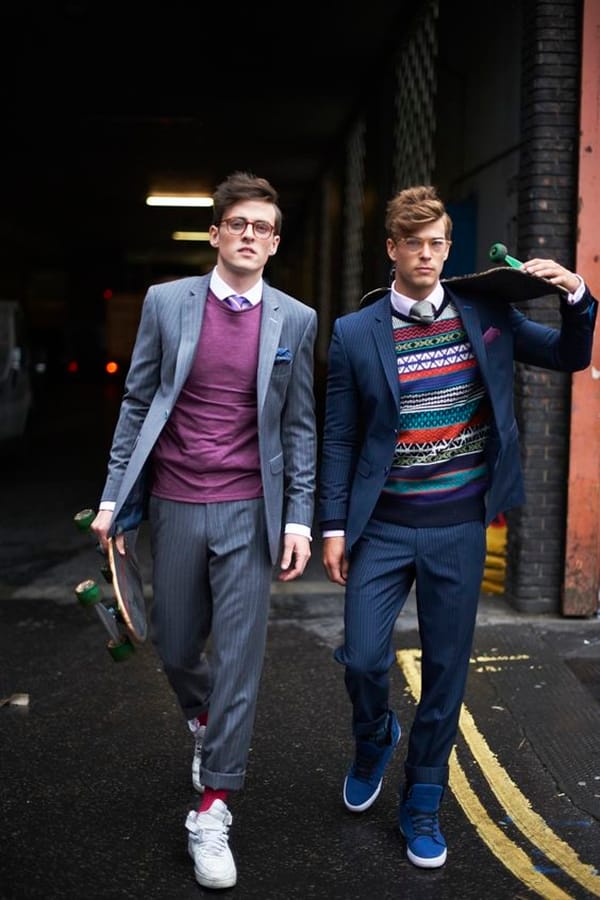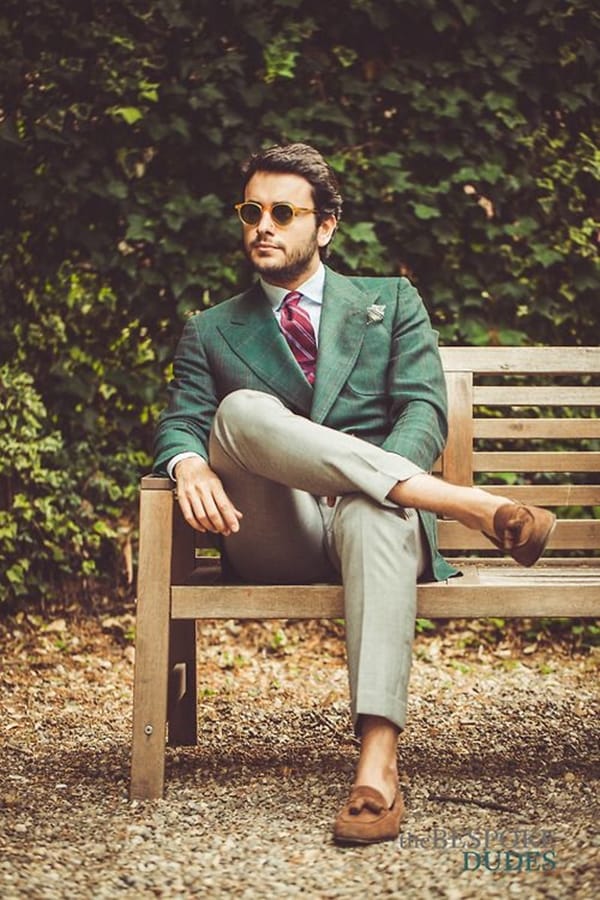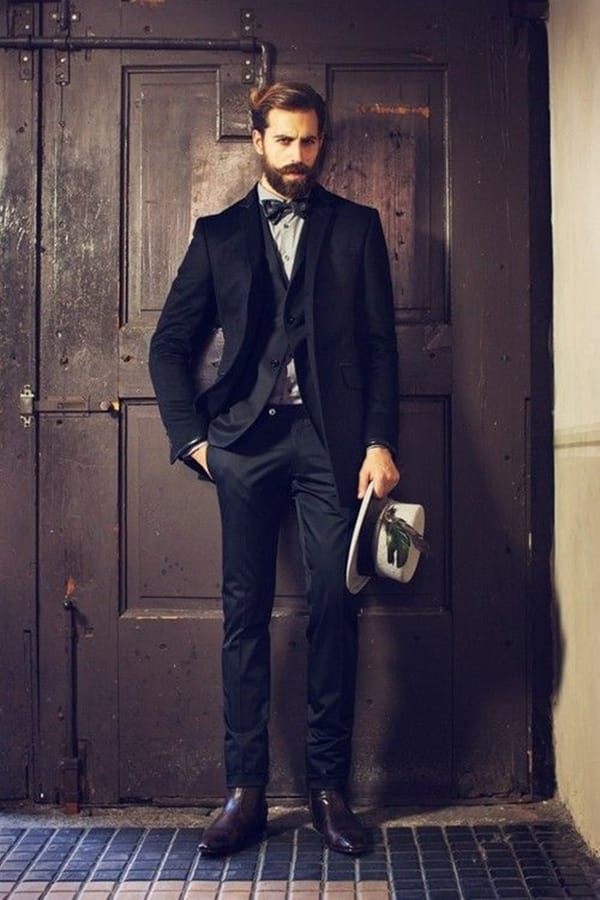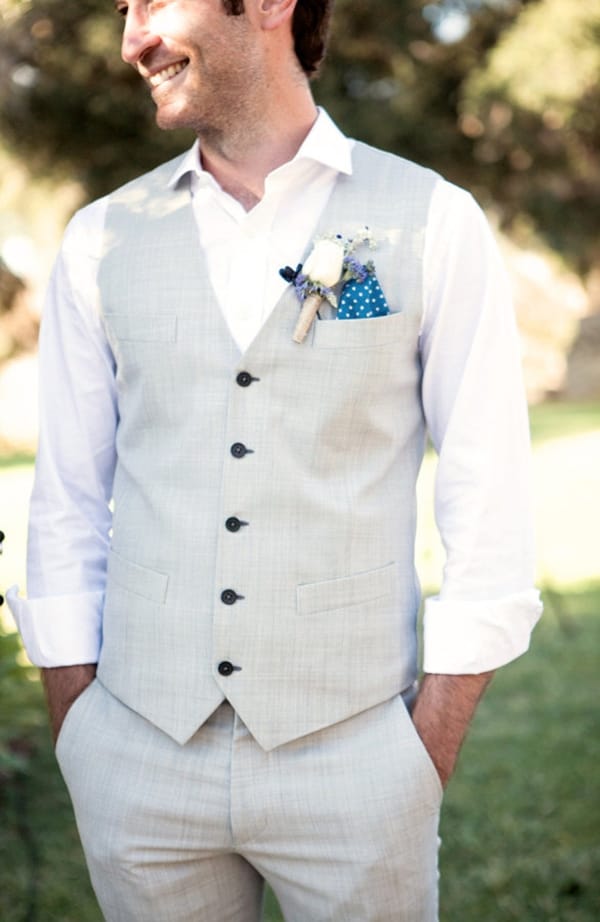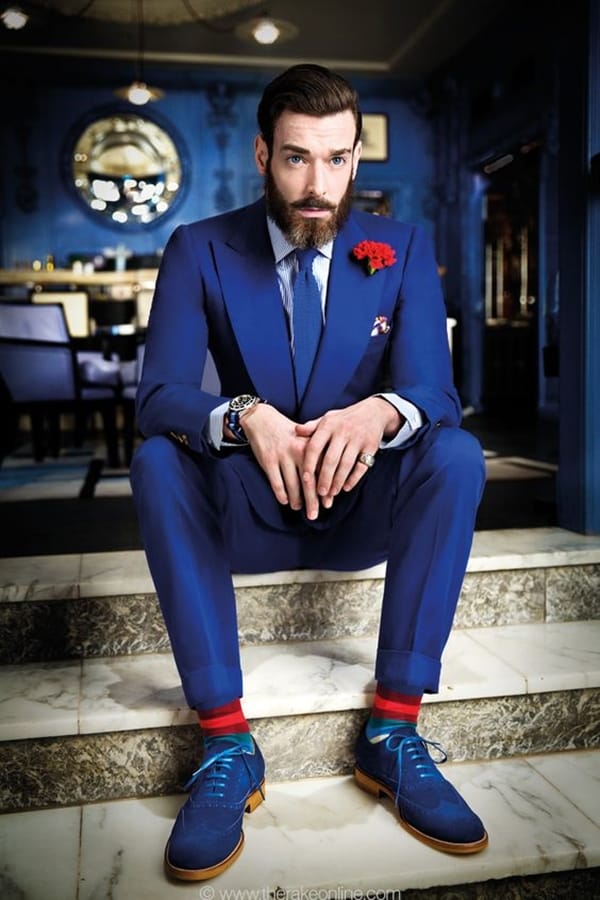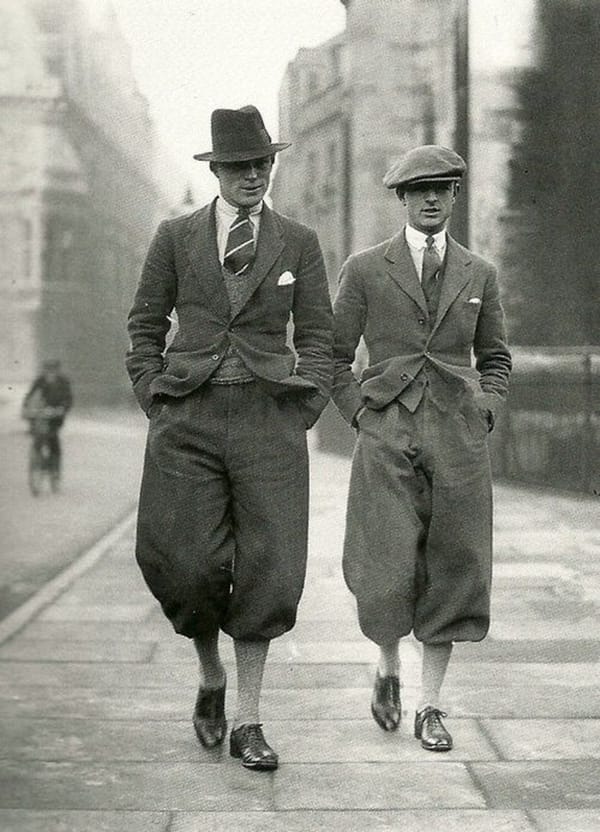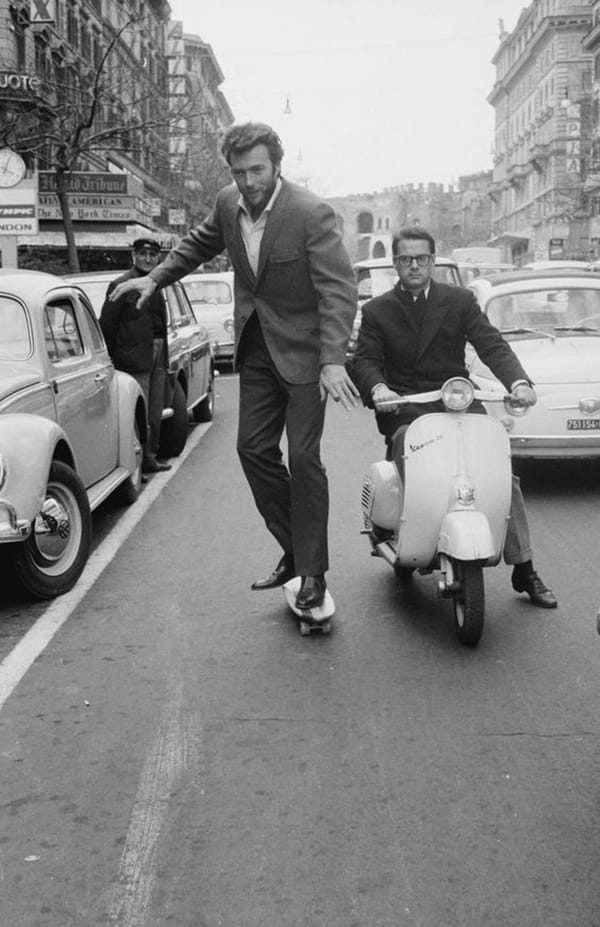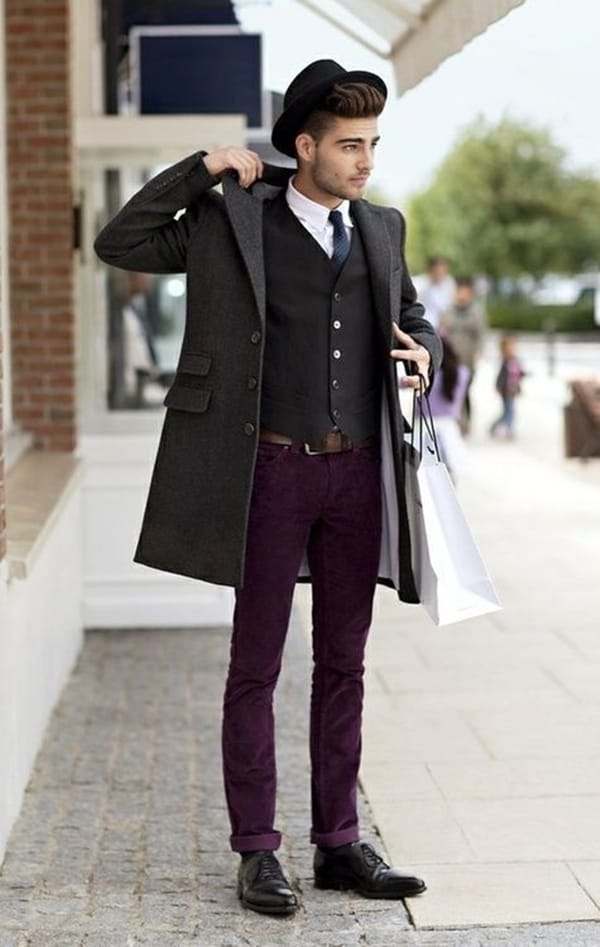 Wonderful neck tie with authentic color combo collaborating with Old School Men's Suit Looks and the perfect fit and flawless vest buttoned appearance with stylish watch on the wrist and classy brogues on the foot is all you need to make your vintage appearance worth a hit this year. Follow these tips and you will love yourself in this very handsome outfit and so your grandpa will smile from above watching you trying out favorite clothes from his wardrobe!