A wedding is a special occasion not only for the bride and groom but for both extended families too. For some it may be the first wedding in the house while for some it may be the last. Hairstyles and dress codes for you and relatives is an after thing but first most important step would be wedding card. For some families, they have a new addition to the family while for others; they may be parting with their beloved daughters. You want to invite those close to you, and your wedding invitation card should express all that you want to feel. Some Unique And Modest Wedding Invitation Card Ideas that you can consider are right here. Oh and is your wedding guest book ready?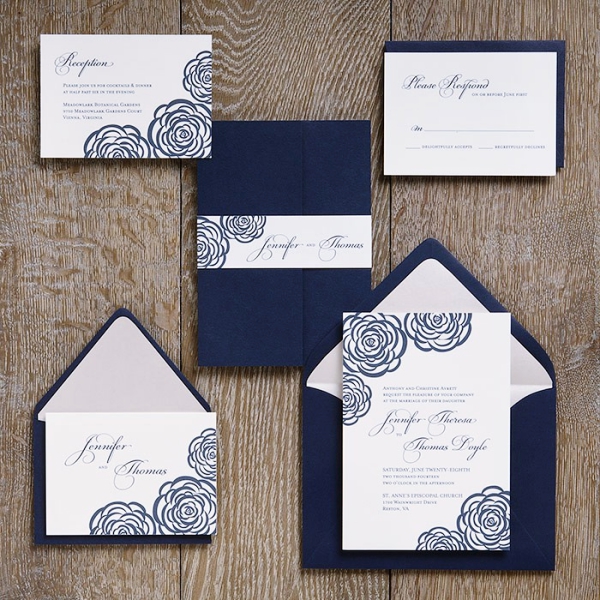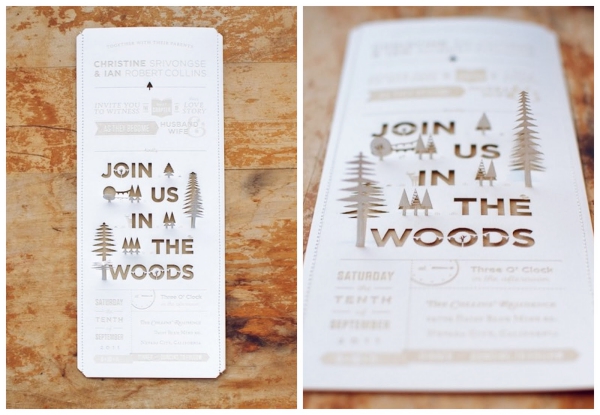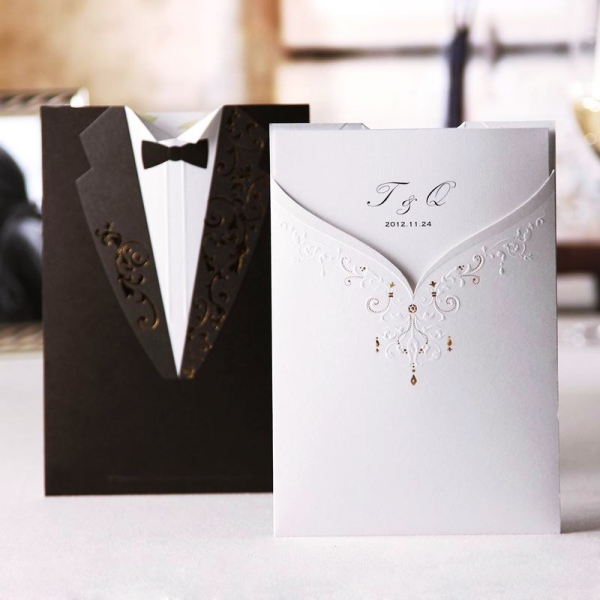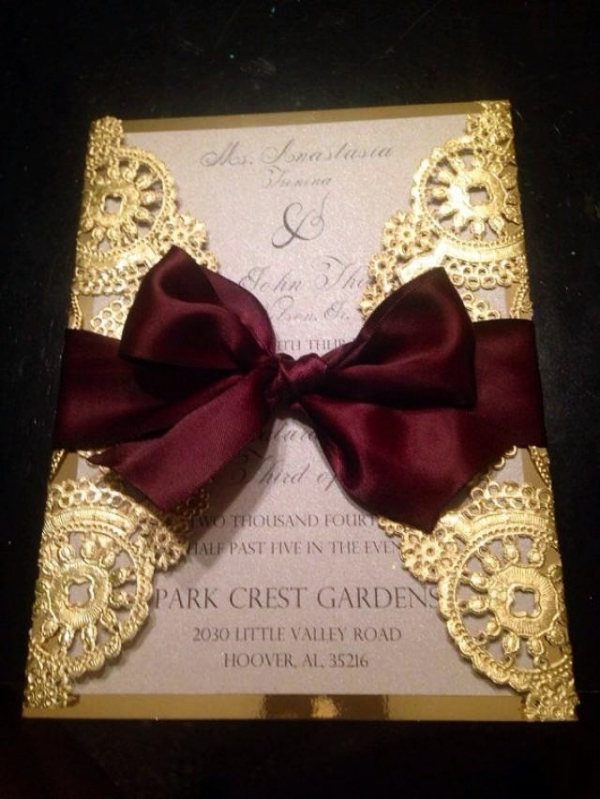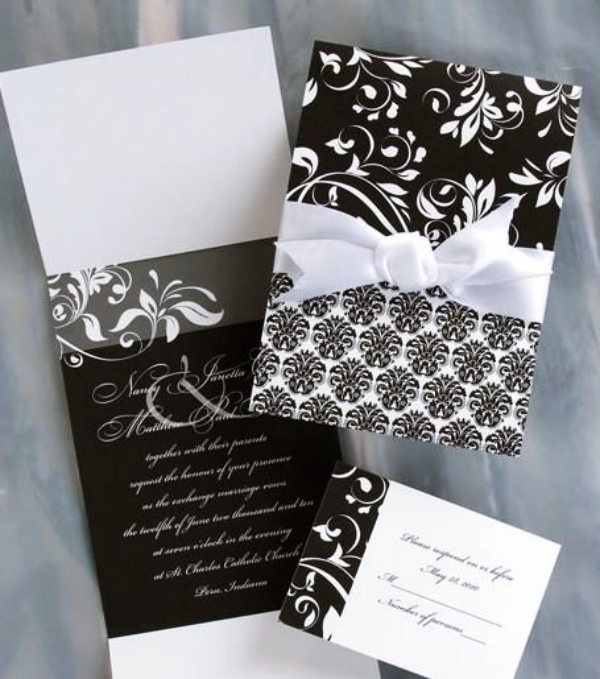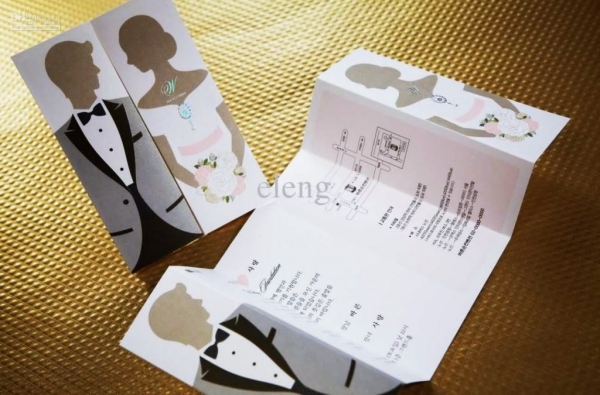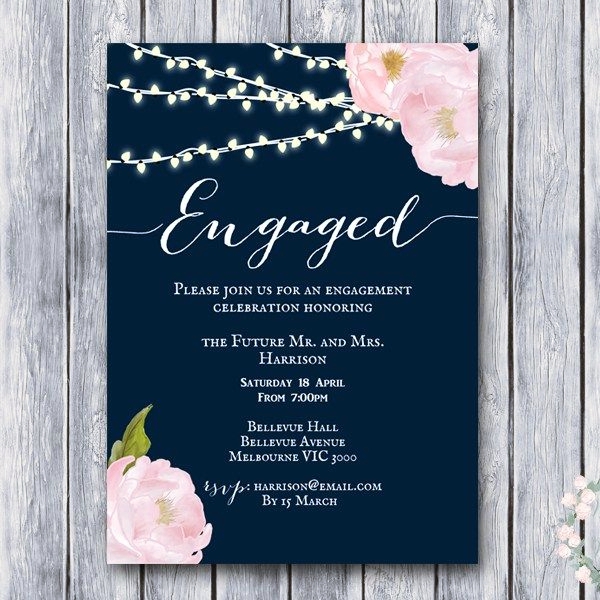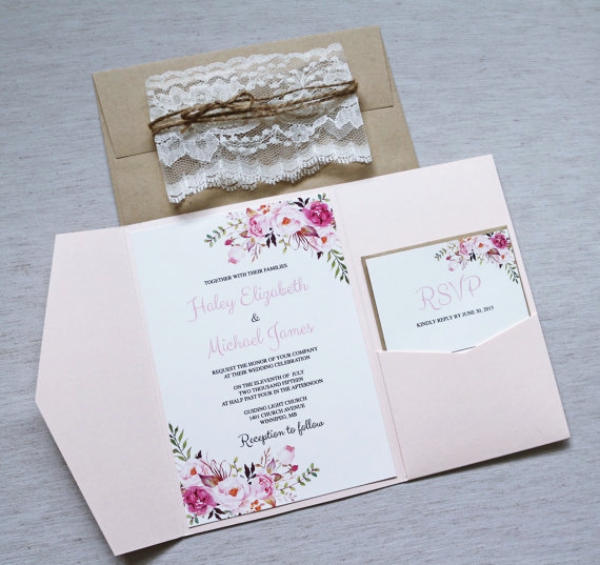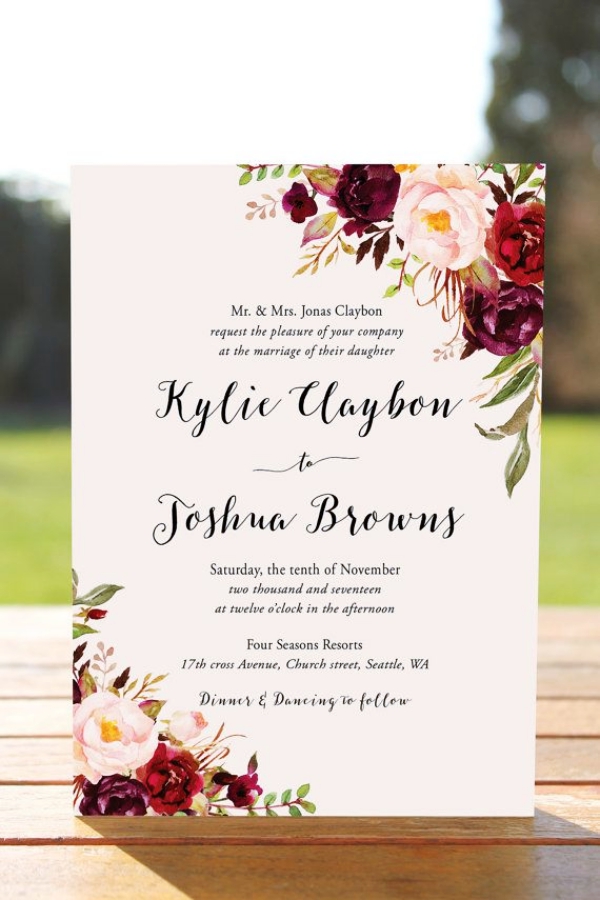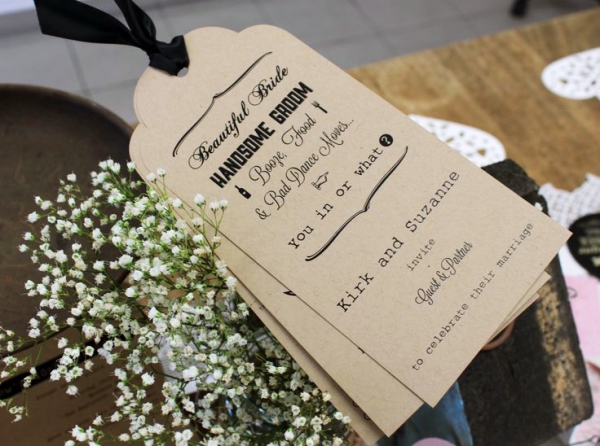 Unique And Modest Wedding Invitation Card Ideas
A Photo Card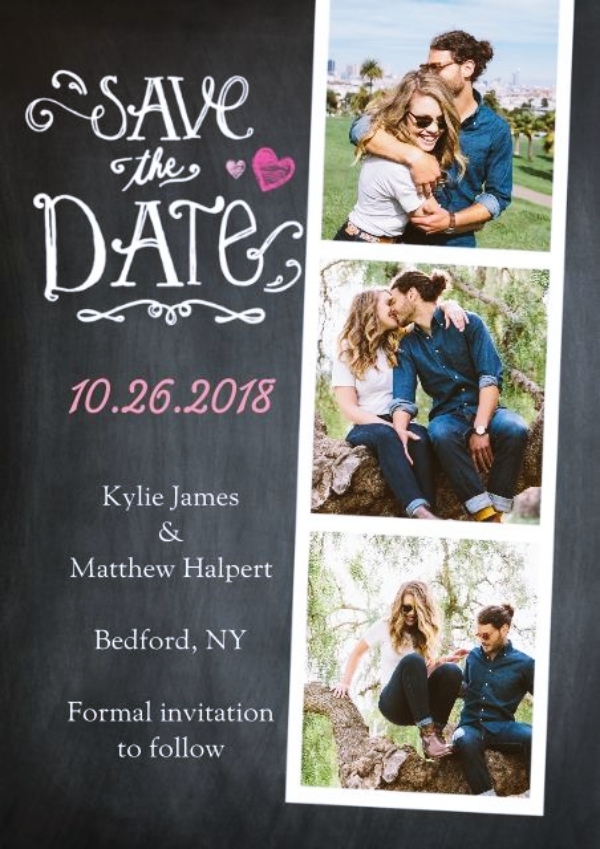 Instead of the traditional wedding card, add a photo of you and your intended. You and the special person in your life can relate your love story through a picture. Customizing it fun in its own way and can pour in absolute romance in the air with the photo card inspiration that people are so much in love with these days.
A Video Card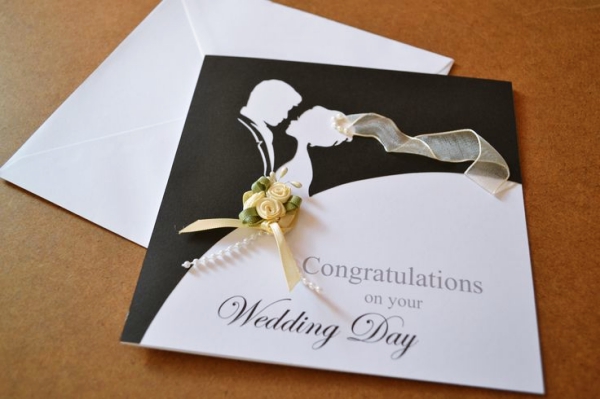 It is a technologically savvy world today; trade in a paper-wedding card for a video one. You can talk to the guests, tell anecdotes about each other, or just tell them to take part in the ceremony. What else could have ever surprised your guests more about you two getting married if not the funny video card? Low budget and more classy idea of hitting your wedding ceremony with utmost recreation is right here for you to try.
A Poetic Card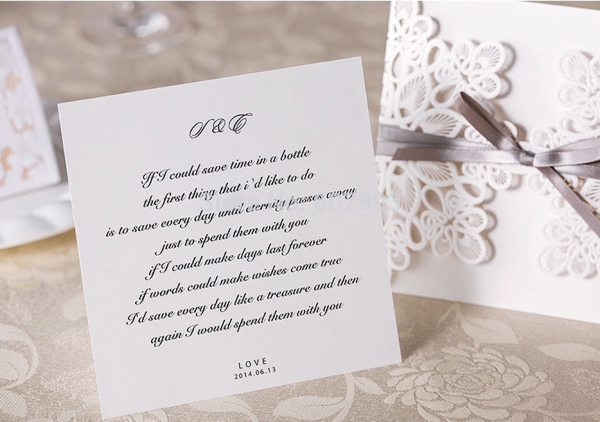 Do away with the standard text and compose a poem that tells invites your friends to the wedding. It can be any type of poem, to express your thoughts about the D day. Or maybe you already have a poetry of your own ready to be imprinted on your wedding card! Show off your talents girl!
A Musical Card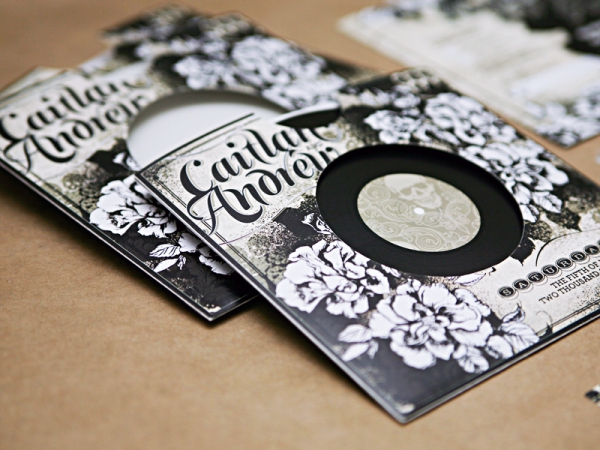 If you can have a poem as a wedding card, why not sing it out loud – the story of how you met and what your wedding day is all about. You can share it any way you want – online or through a CD. Or the notes of your favorite love song (that flaunts all the love and affection your relationship has) well sung along with the wedding invitation message would be good to go.
A Puzzle to Solve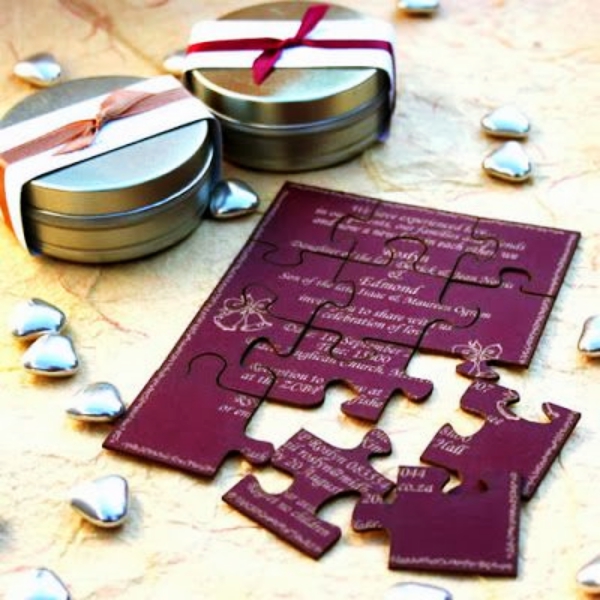 Do you want to tease your friends? Then make a puzzle out of your wedding card, and let the guests figure out the details of the wedding by solving the puzzle. This would be one of the most Unique And Modest Wedding Invitation Card Ideas that you can find. Why such an auspicious would not be fun for the guests who are going to make your day huh?
A Surprise Blowup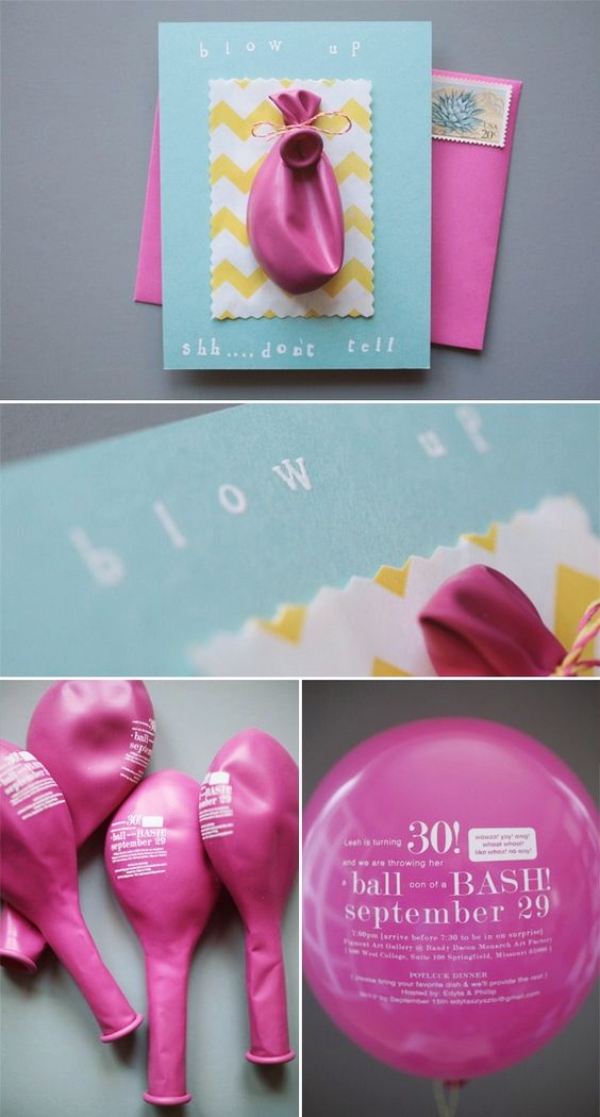 Surprise your friends by having a deflated balloon attached to your wedding card. As the balloon is inflated, all the wedding details appear. If this isn't one of the most unique and modest wedding invitation card ideas, then what is? Creating stories on your wedding card such as depicting the blown balloon as a hot air balloon and a couple flying with it is truly a romantic idea.
A Popup Card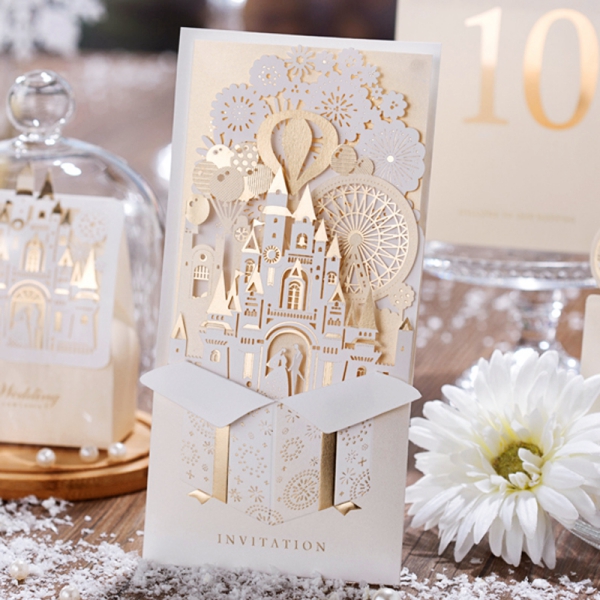 Make your card come to life, with pop-up details about the event. Match it to your wedding theme, maybe a popup of the church or a popup of the two of you. This will need a creative artist to get perfectly done with your idea.
A Treat for Guests

It is thoughtful idea to include a small gift for your guests with the wedding card. It could be chocolates or a small memento that your guests will truly appreciate. After all, they are bringing so many lucky wishes and warm blessings for you to lead a good life.
A Nostalgic Touch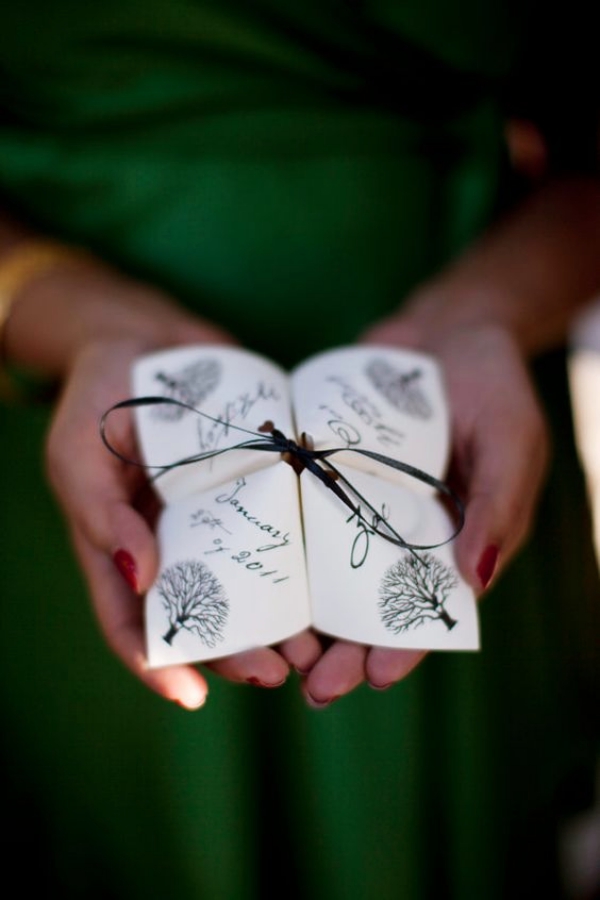 You can go for a cootie catcher for your wedding card, filling it with details of the wedding that your guests can slowly unravel. It is fun and cute.
A Woodsy Feel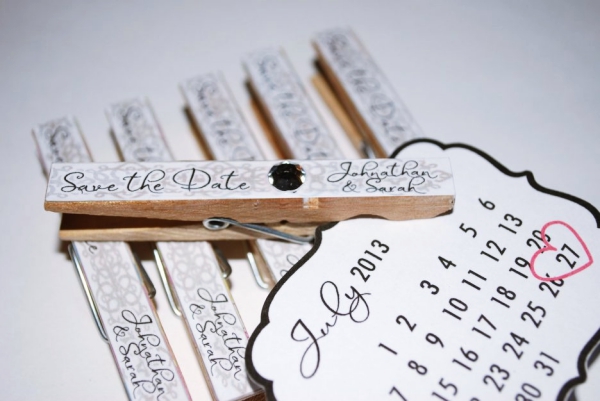 Laser-cut wooden invitations are becoming very popular as wedding cards. Your guests can keep these as keepsakes even after the wedding day has come and gone. If your confused between the rustic and modern, go for the wooden wedding card inspiration that wan never ruled out of the vintage and will always stay modern and unique.
Wrapped in Ribbons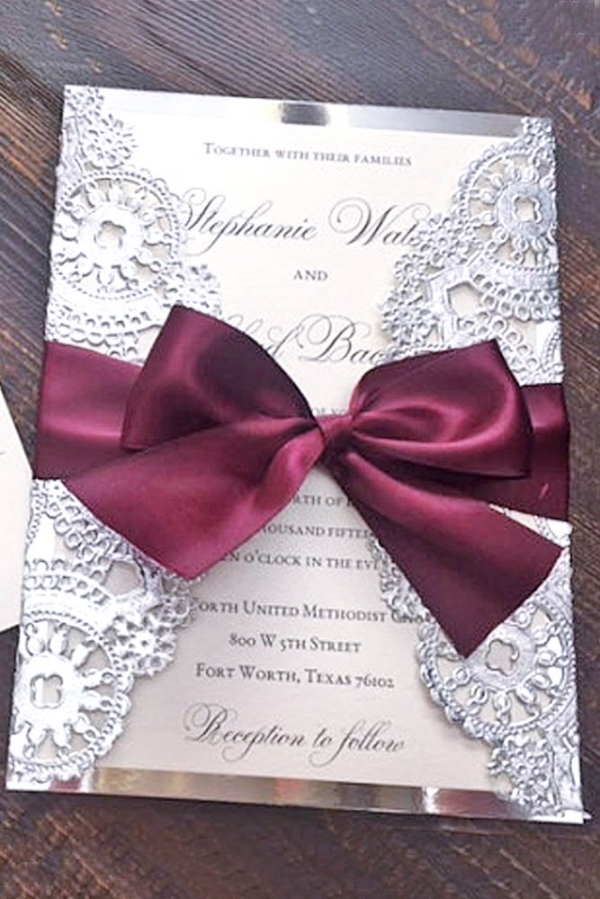 Wrap your wedding card in colorful ribbons and have your guests have the fun of unwrapping all those ribbons. It makes it feel as if it is a gift. Royal satin ribbon giving a splendid touch of sophistication is the new sexy to cover for weddings during spring specially.
A Wearable Wedding Card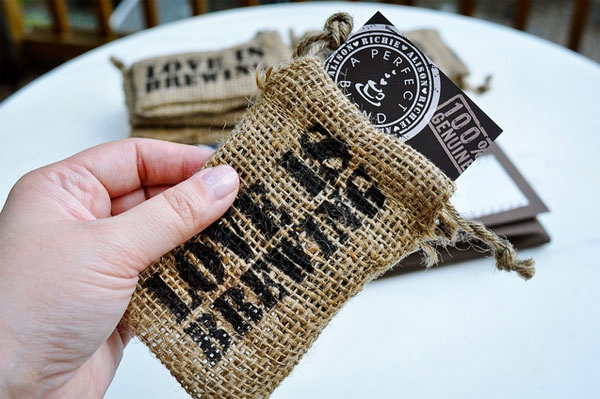 A card that your guests can wear – one of the most unique and modest wedding invitation card ideas possible! It could be a T-shirt or a cap or a hanky – make it a unique one.
A Custom Card

Your wedding card can be folded into a unique design – an origami card that unfolds all the details. Be as creative as you want. Or "Tie the Knot" inspiration that prove simplicity to be the best romantic, Unique And Modest Wedding Invitation Card Ideas.
A Love Recipe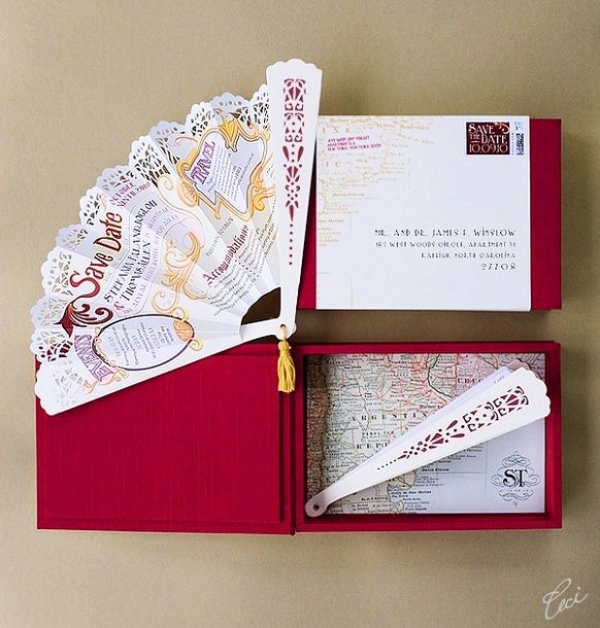 Put your wedding card into a recipe form and you have a unique format for your wedding card. You can print it on a culinary shape to add more fun.
Your Style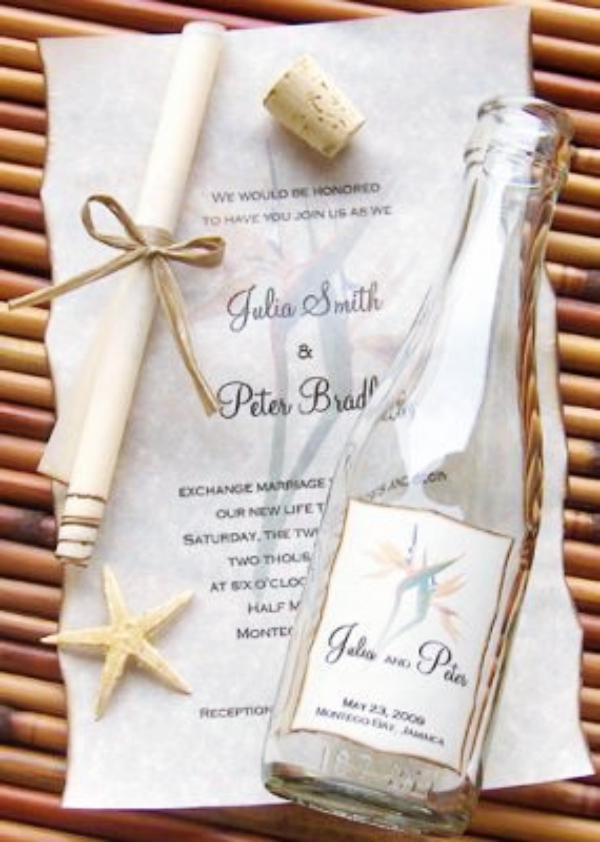 Show your personality in your wedding card. If you met on a cruise, shape your card like a ship. Make your love story a part of the wedding invitations. Themed up wedding cards is people first choice. For example, if you have decided of having a beach wedding, then the bottled invites would be perfect.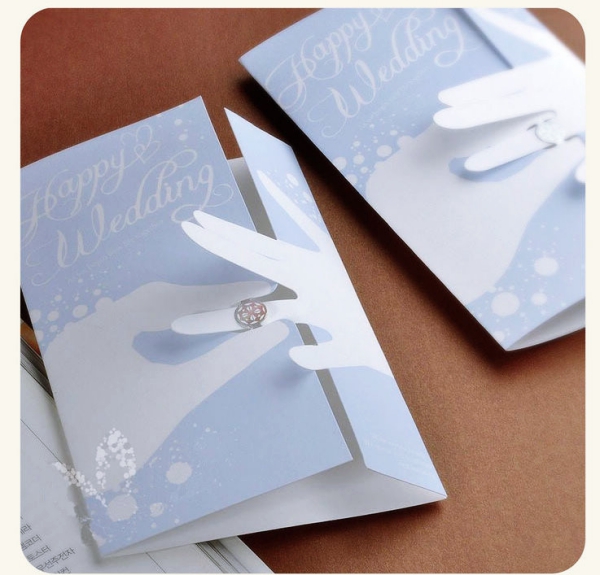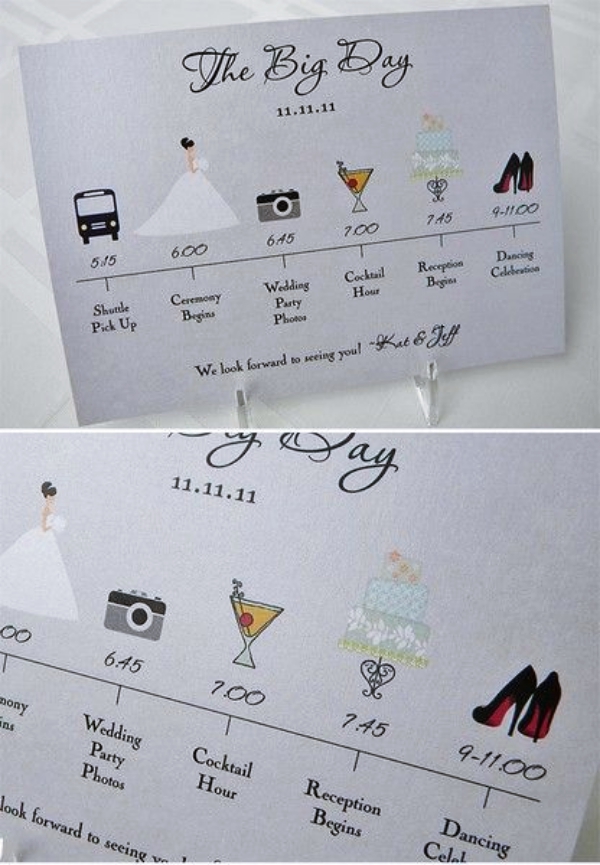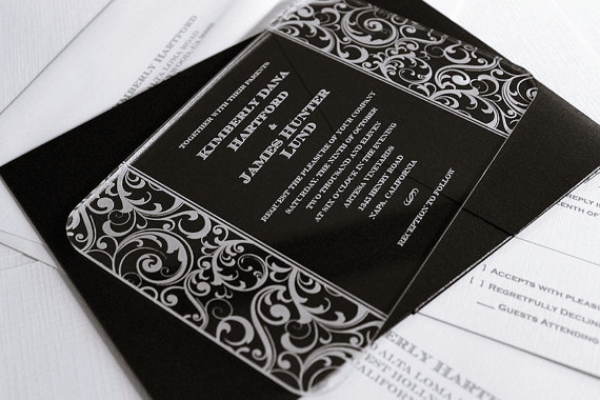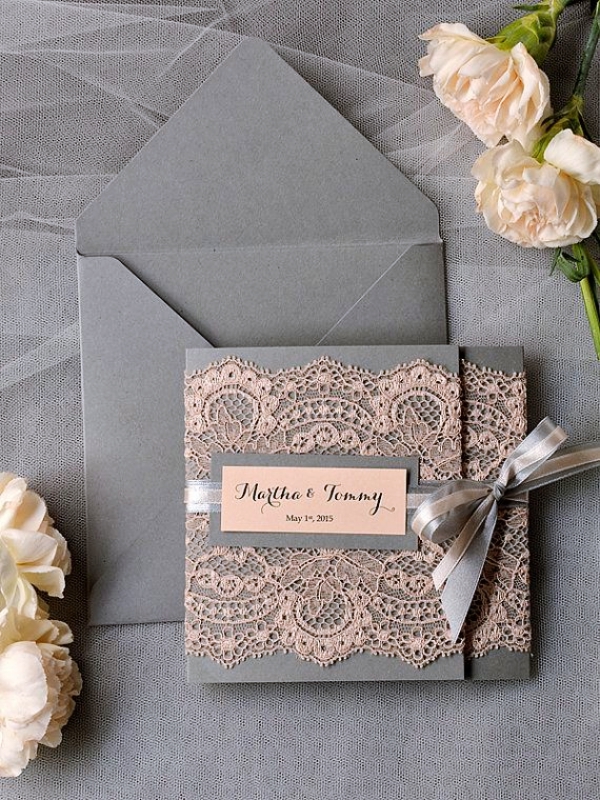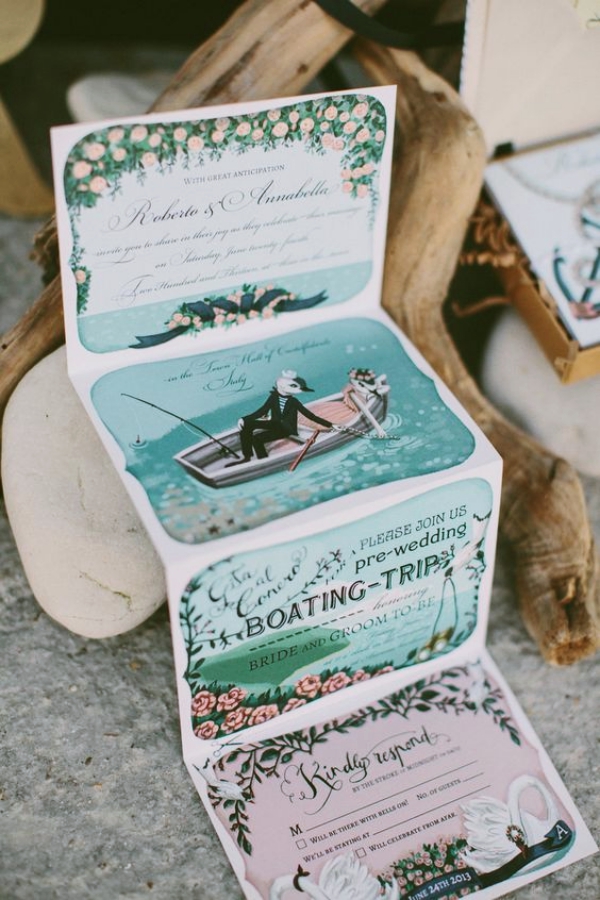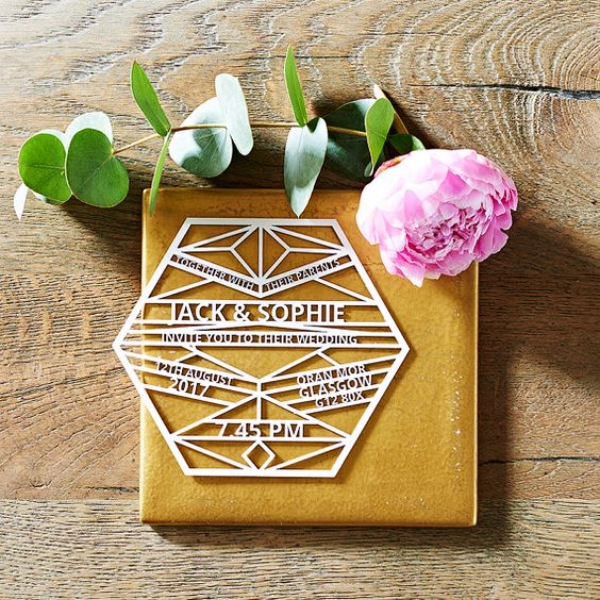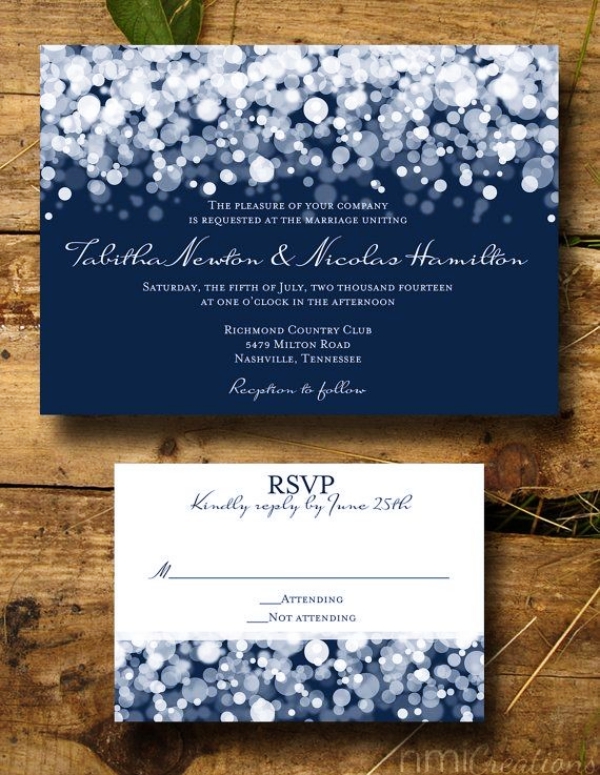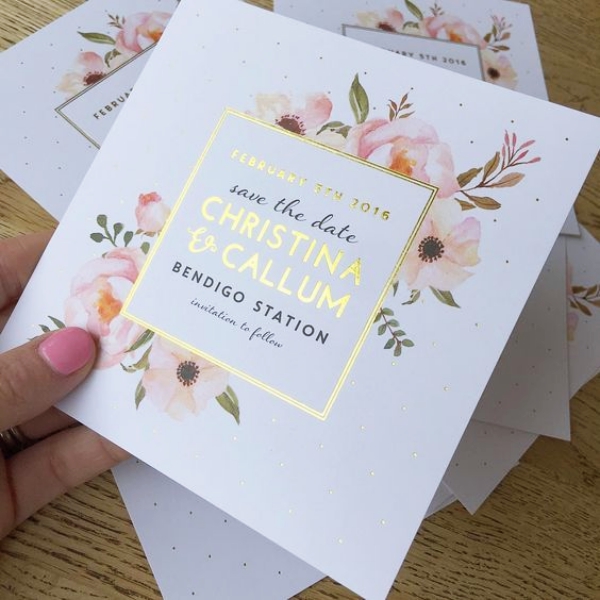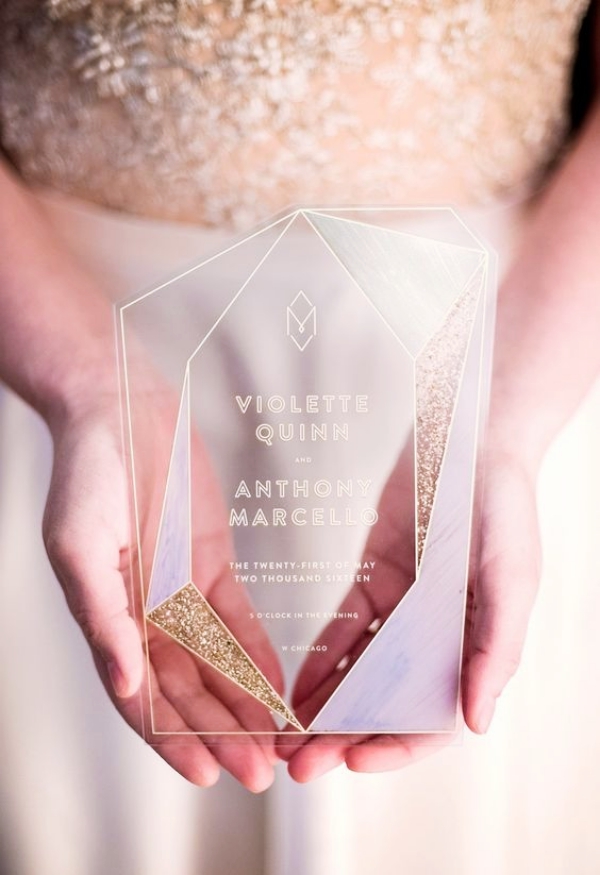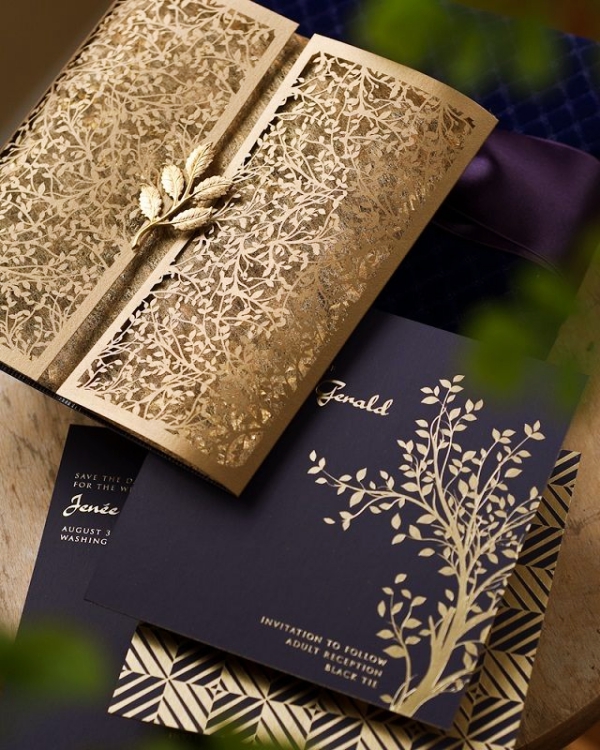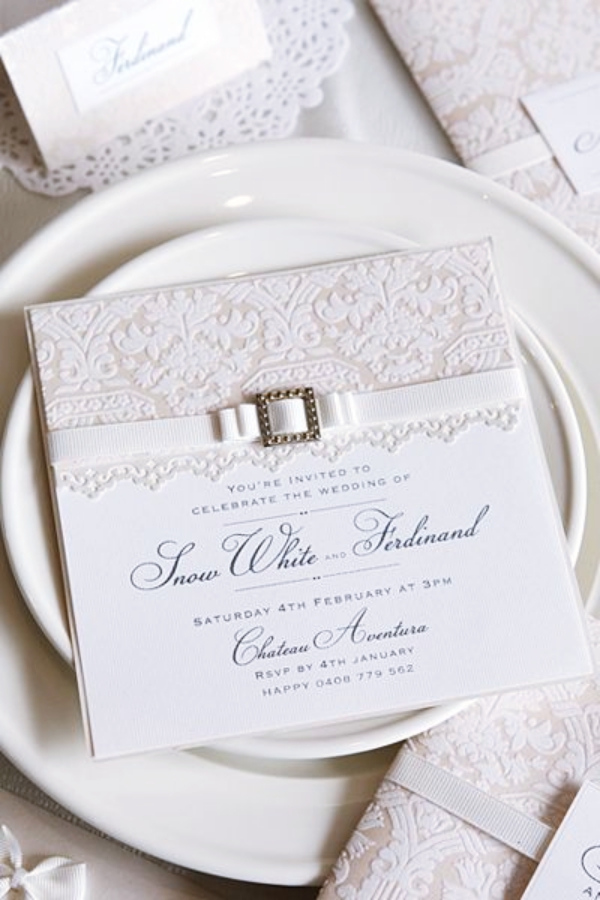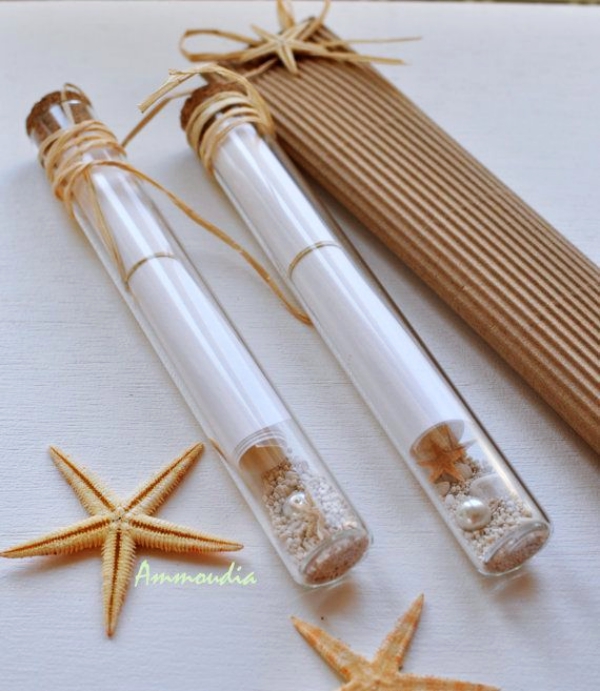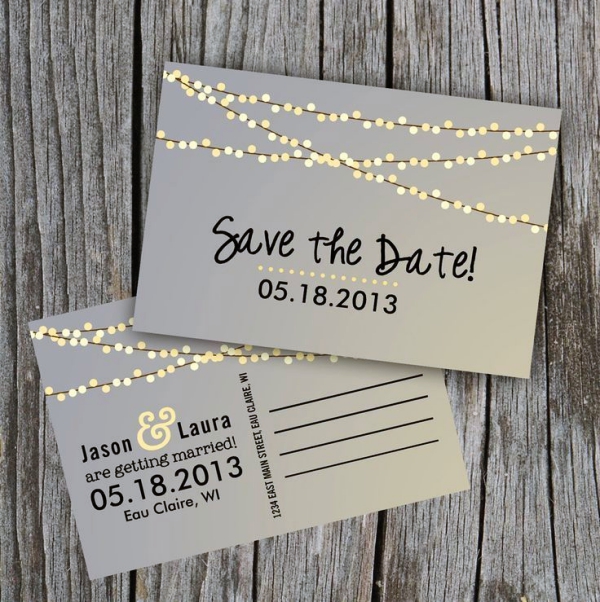 Now, with your wedding dates coming soon and million preparations to do, you have these Unique and Modest Wedding Invitation Card Ideas already sorted out. Go and place the orders for your favorite shout-out inspirations and make your wedding a much outstanding event for your guests. Save these wedding quotes inspirations as you now saved the date 'cause right after 365 days you would need one to express your undying and unconditional love to him.