Wedding is a miraculous bonding between the two folks deeply in love with each other nourished by the incredible respect and trust. But what make this journey a memorable one is Romantic Wedding Card Designs and Ideas to proclaim your relationship in front of the world.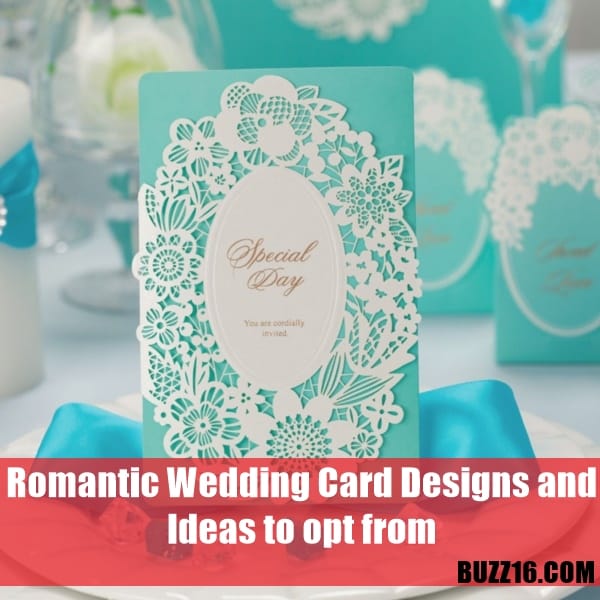 The infinite ideas that are born out from infinite minds could be assorted to create something new. Don't be pleased to invite people to your wedding, but make people die to get your incomparably stunning wedding invitation cards.On the wedding day, all the guests look forward to two things, first they appreciate the decoration and secondly they give their blessings to the bride-groom for their happy married life. It is therefore of utmost importance to learn about some of the magnificent wedding centerpiece decoration ideas.
Romantic Wedding Card Designs and Ideas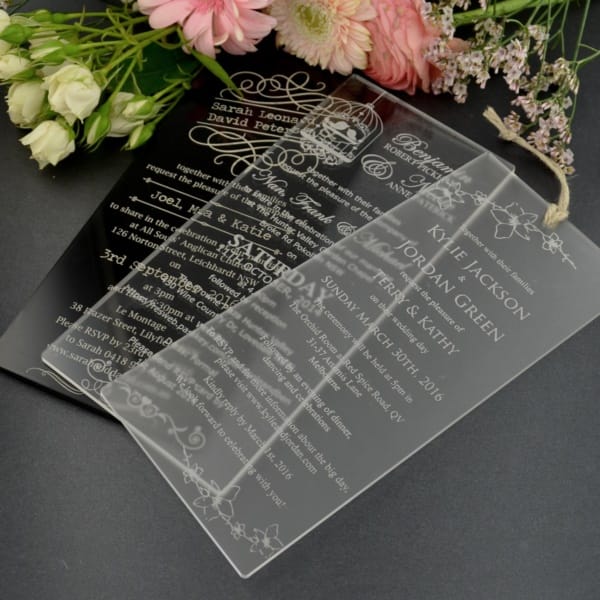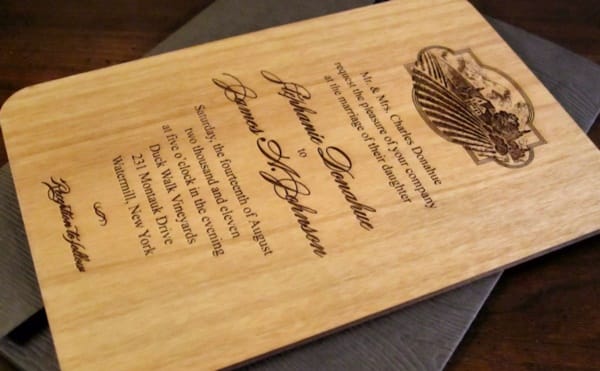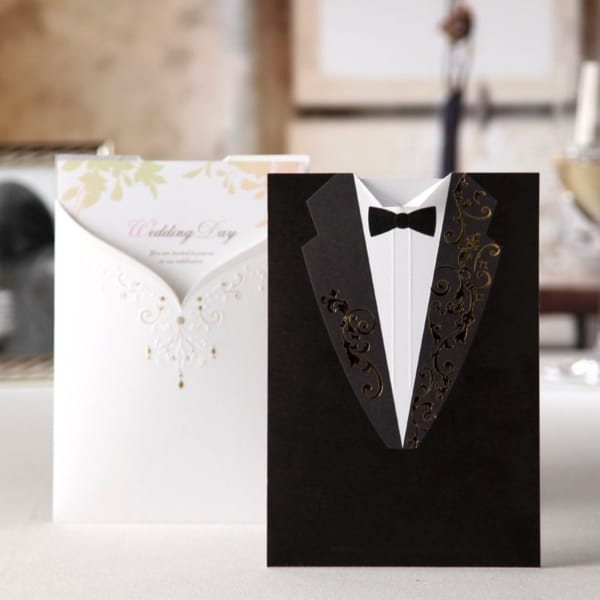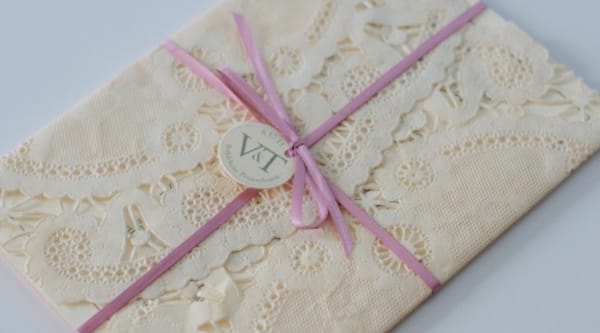 Engraved Wedding Invitations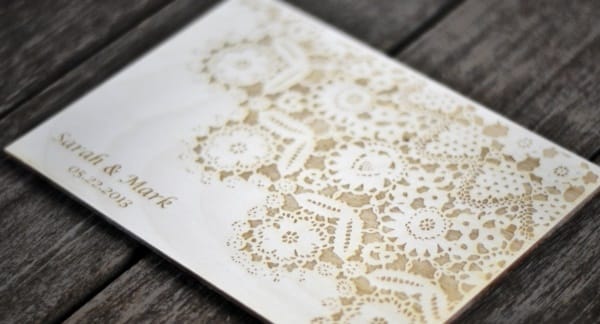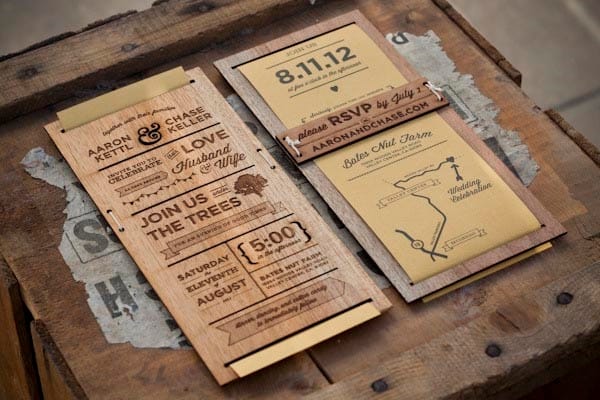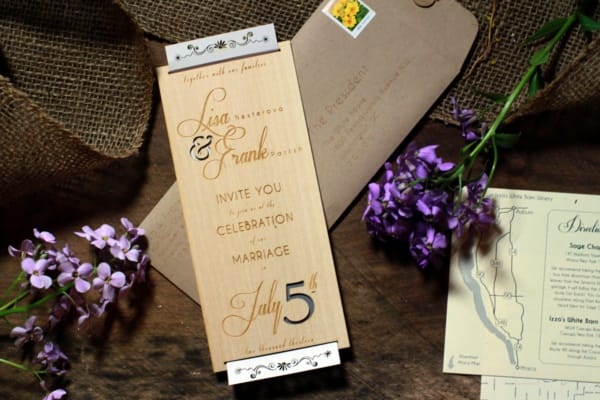 You may add up different styles of engraving romantic matter describing your romantic wedding in your sexy wedding card. Custom engraved wedding invitations are quite famous these days that include printing the matter on the glass box and putting in some authentic surprise gifts for the guests. You may also print acrylic engraved invitations that are quite amusing being made with the help of lasers on glasses and woods. Wooden work, undoubtedly, looks imperial and glass work looks contemporary and chic.
Thermo Graphed Wedding Cards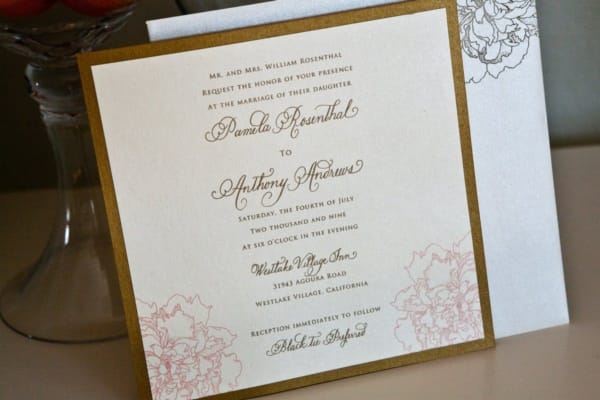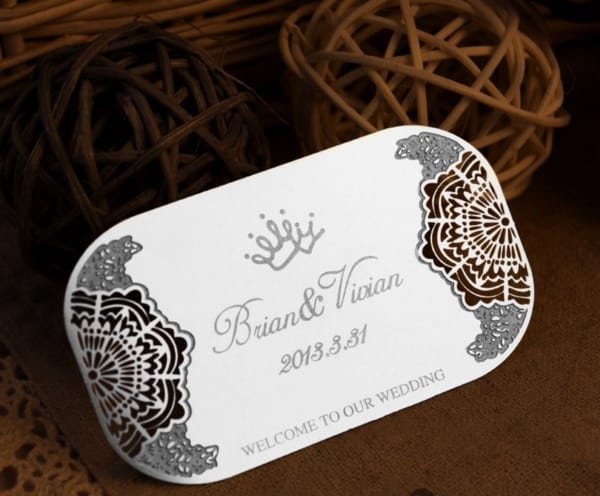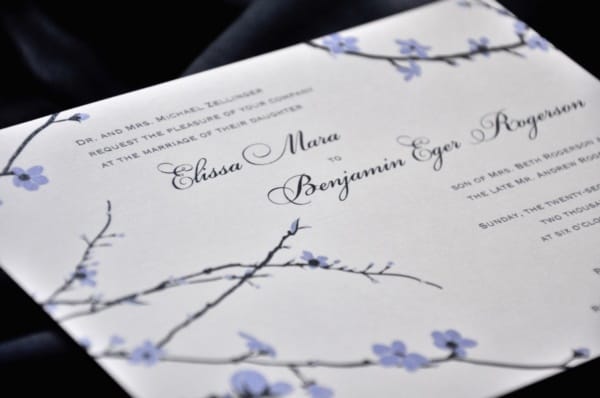 These are affordable, yet attractive wedding cards. You will definitely love the sensations of velvet which is touched by your ultimate love story and blessings of elders. How about adding a flavor of pearls and lace to it? A dark colored background looks elegant with gold or silver fonts glorifying the name and date of your love. You may also add up the colors of "forever favorite" floral artwork to your wedding cards if you wish to spread the smell of flowers on your big day.
Beach Wedding Invitations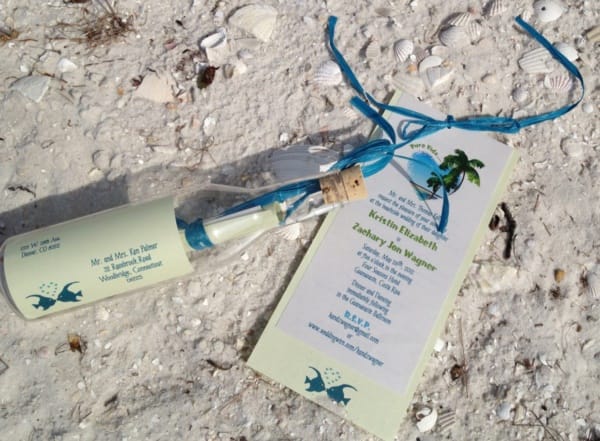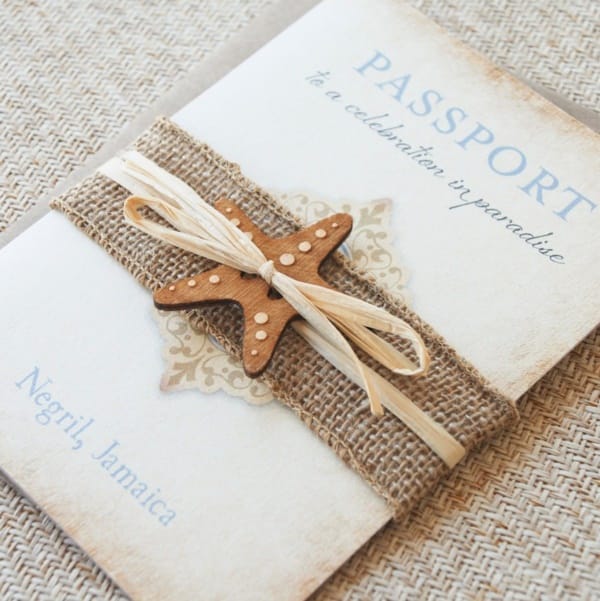 How about sending boats to everybody as your wedding invitation? Not speaking about a real one but you can always give sexy boats that could make them excited for coming to your wedding party. You may also choose to give invitations in the form of shells and bottles containing a message. Introducing sea shells and other sea stuff is yet another good idea for beach themed wedding invitations.
Luxurious Vintage Wedding Invitations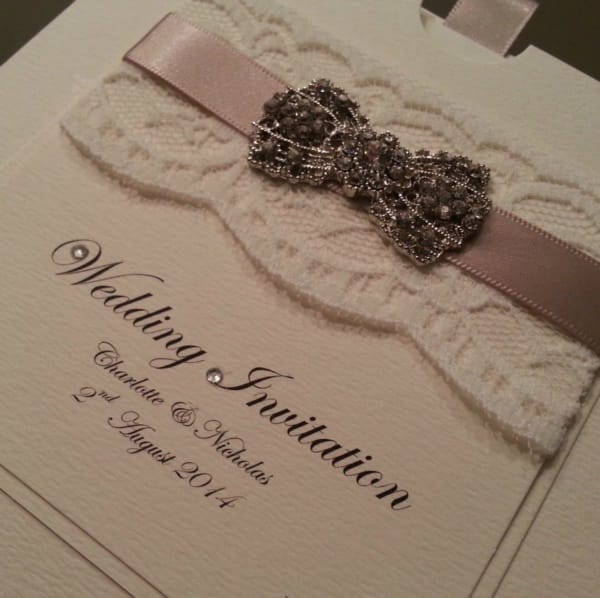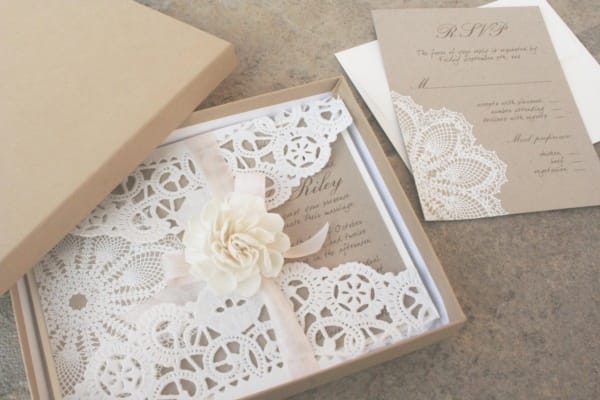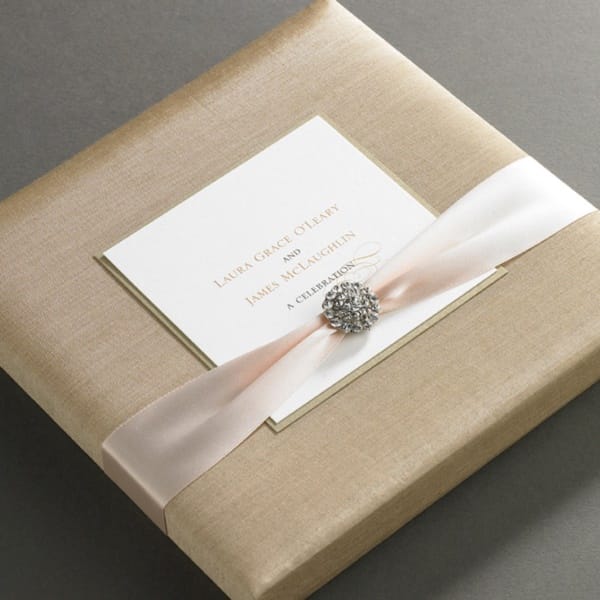 What if you come to know about how this beautiful bride is going to get dressed and how the ceremony is going to be? It would feel so royal, isn't it? Vintage weddings are the weddings full of melancholy wherein a bride feels pleased to wear her grandma's wedding garb. Cream-colored wedding with antique prints and unusual designs looks gorgeous. You may give an idea about what kind of it is going to be as to make it a fun and pleasure for them as well.
Off-Set Wedding Invitations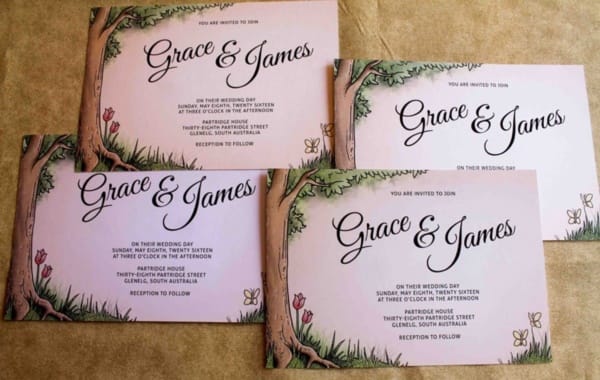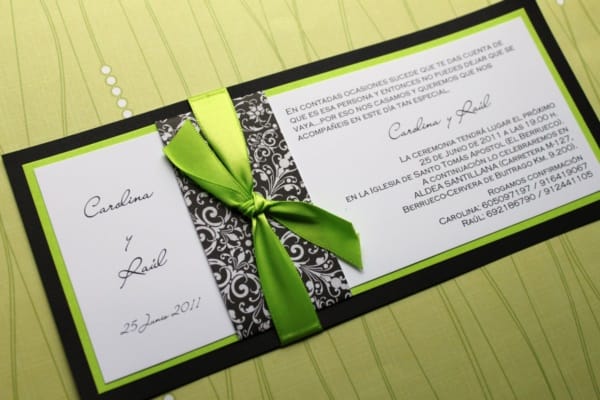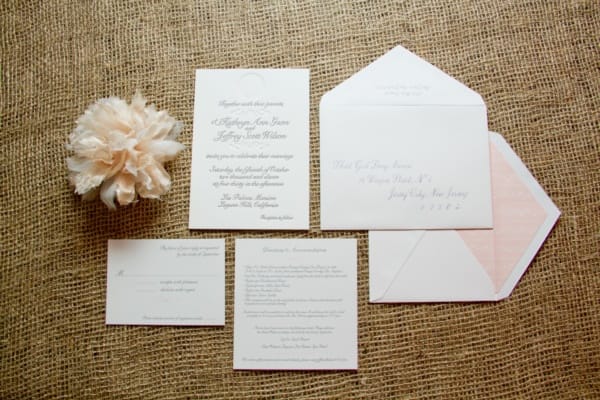 Some people love elegance and simplicity in their wedding cards which could be completely accomplished by this kind of wedding invitations. Choose bright color combinations like grey with pink looks authentic and get your emotions towards guests printed on the invitation. You will love the metallic off-set wedding card ideas as well thereby adding up a charm of satin ribbons and rhinestones. Shaping up the wedding cards in unique styles with authentic borders and fonts is enough to create a special invitation.
Handwritten Wedding Cards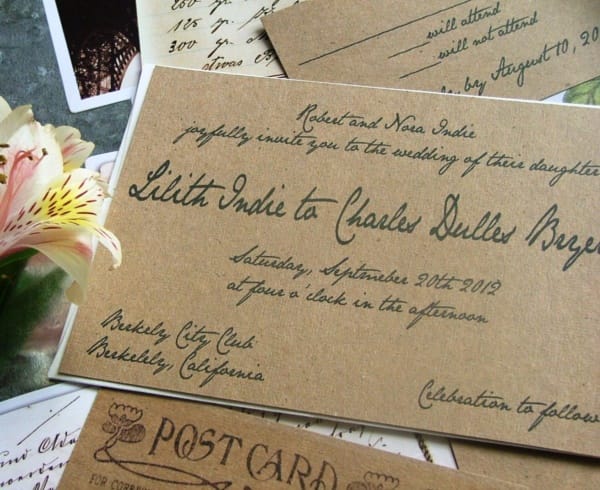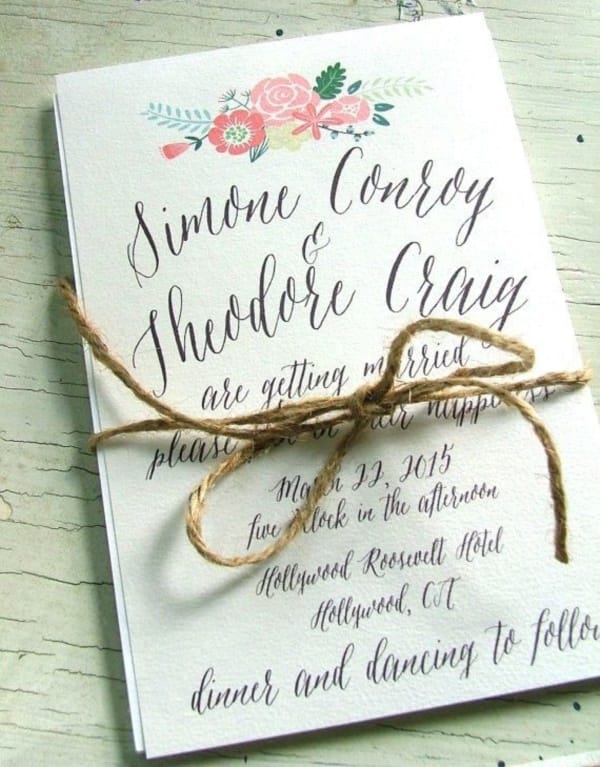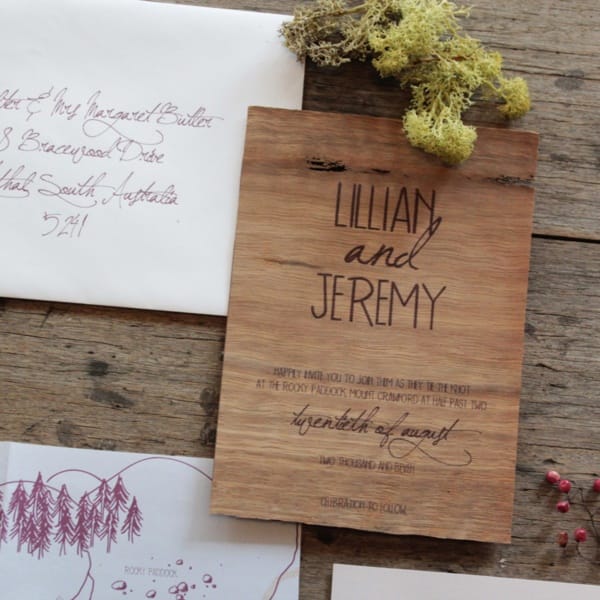 Now, this is something you can do on your own to make your special day way more admirable. Hook up with your partner and celebrate the fun of getting married by designing your wedding card yourself. Use whatever colors you want to and in whatever style. You may simply put on your invite words on a simple white postcard in your beautiful handwriting. Writing your heart out on a piece of wood is not a bad idea too! You may feel splendid to send scrolls to your beloved guests with royal words to make them attend your marriage.
Contemporary Wedding Cards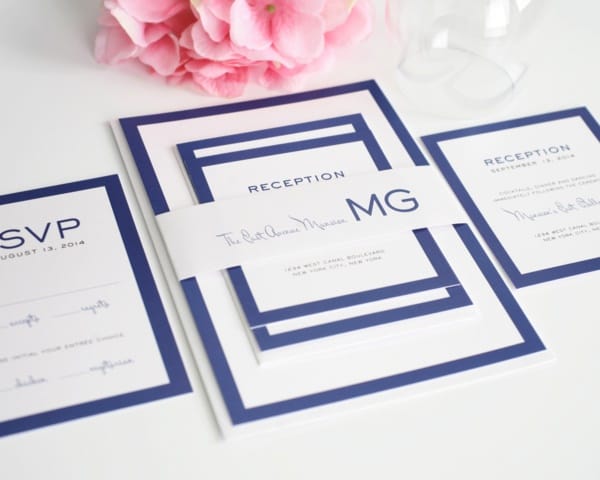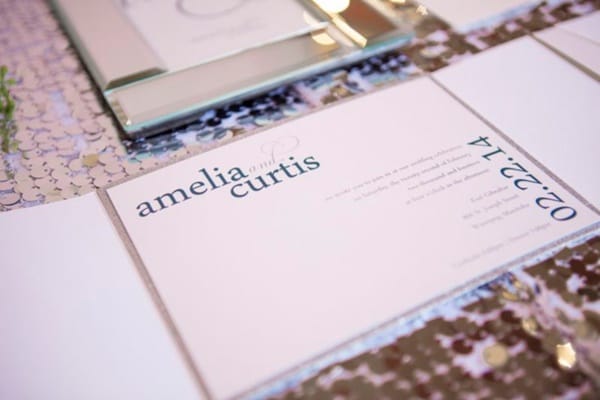 Infinite ideas of making your weddings special include contemporary wedding cards on the top list of creativity. You could think of sending a pop up invite to your relatives and friends as to shock them with yummy wedding cake in strawberry flavor. How about showing them your pure wedding ring proclaiming your successful love relationship turning into a wedded one? You may also feel pleased to use golden or silver colored font with black or brown background with certain elegant engraved designs in it.
Rustic Wedding Invitations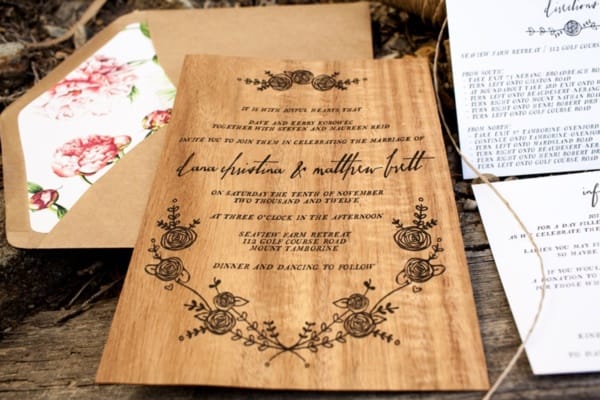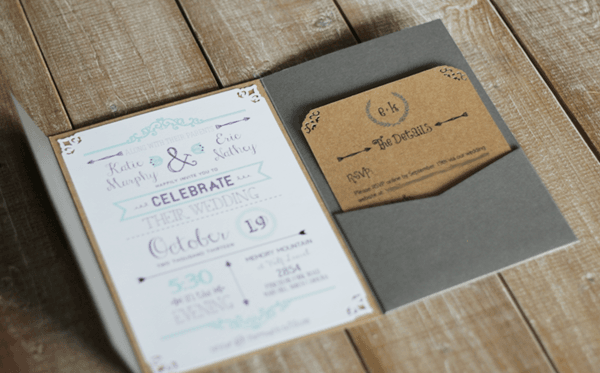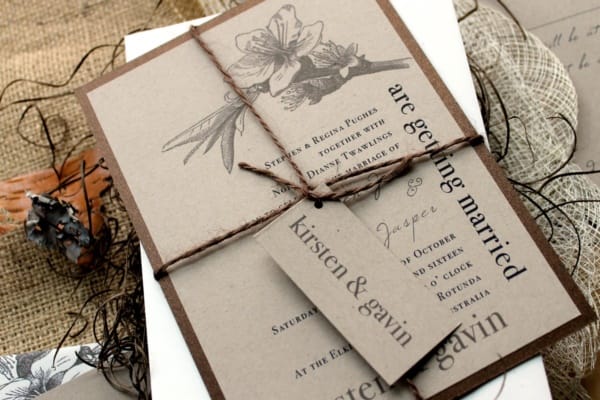 Color two eggs in shades of brown and white carving the date of marriage along with the names of the couple. This classy bucolic idea for wedding invitations looks glamorous and is, indeed, uncommon. You may love the lacy work used to decorate the card in chic style as well. Using the mirror white color to shine as the white bulbs in series on wooden wedding cards in simply incomparable. Slices of the trunk of an old tree could be used as a wooden piece signifying the eternal age of your love.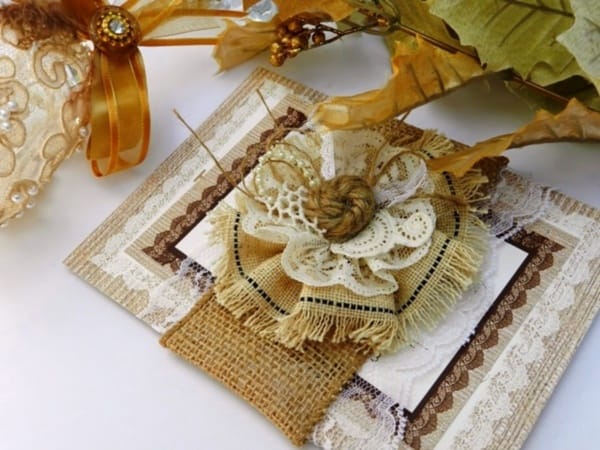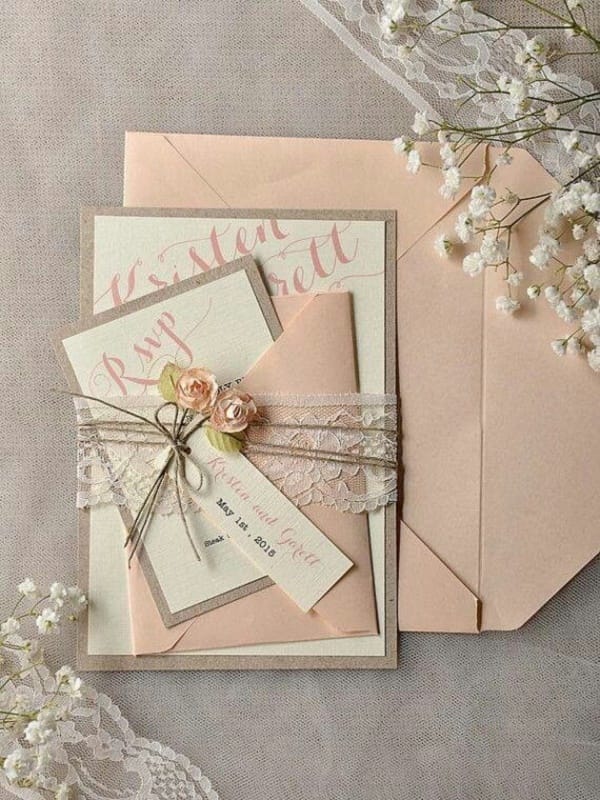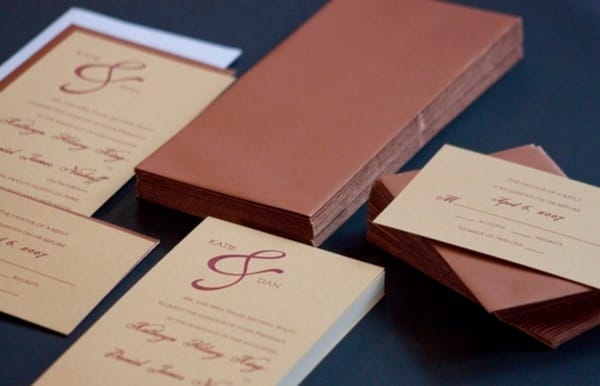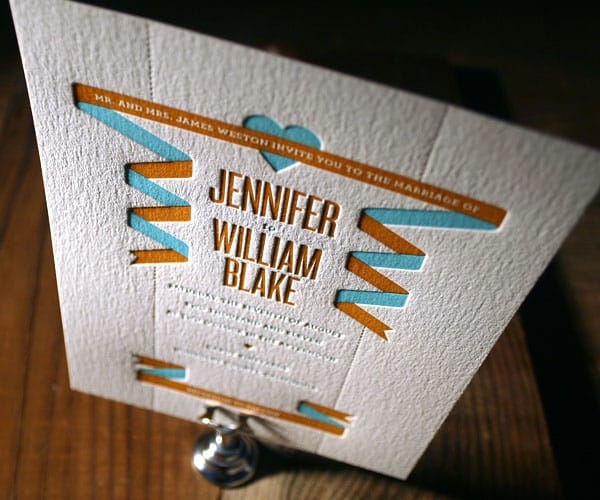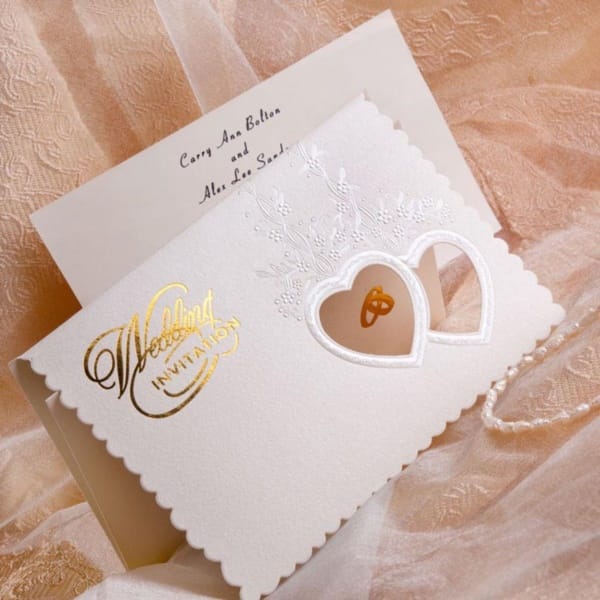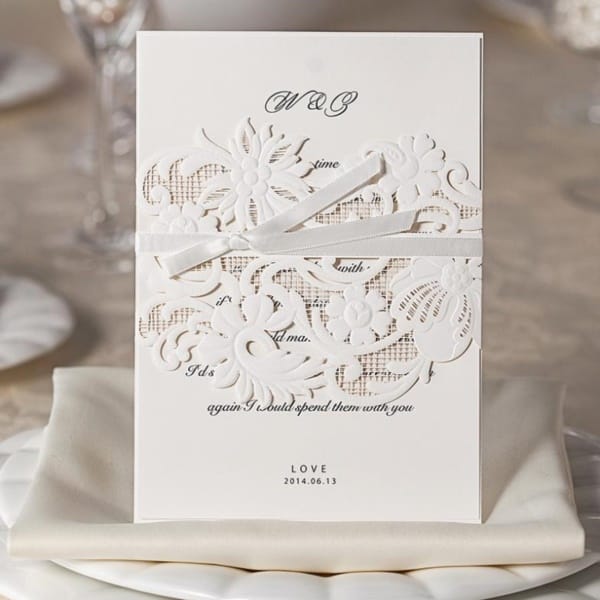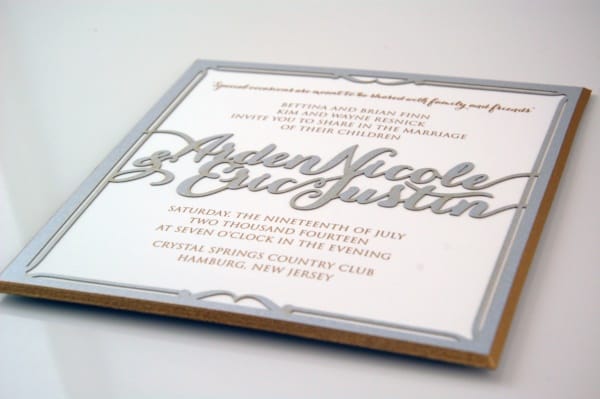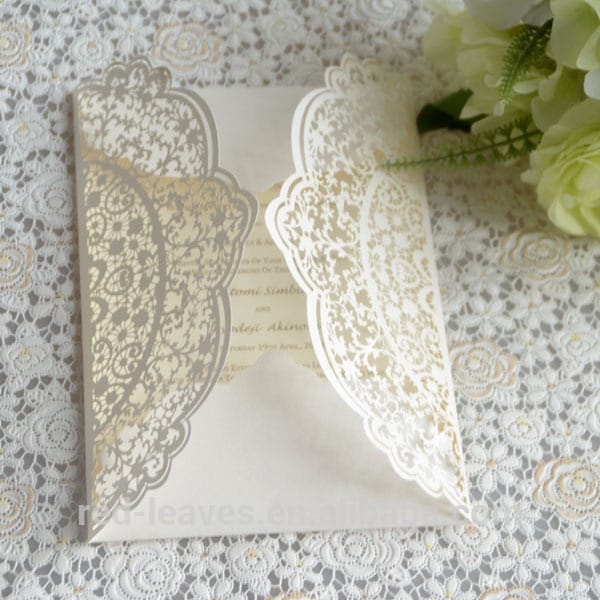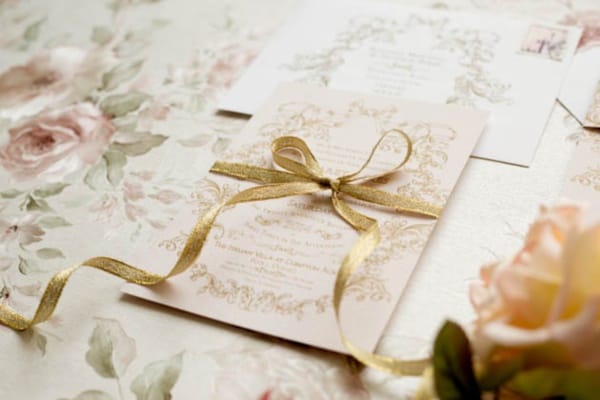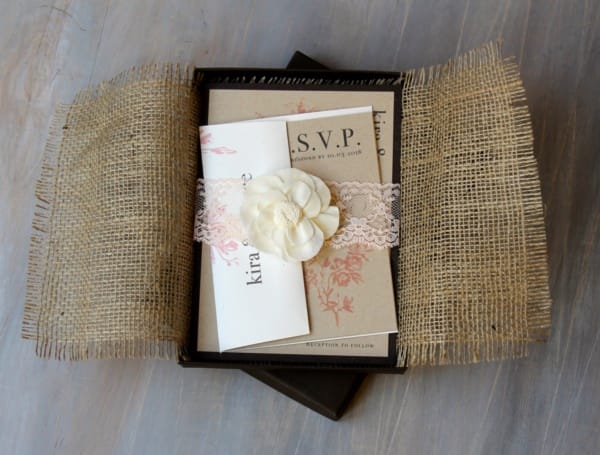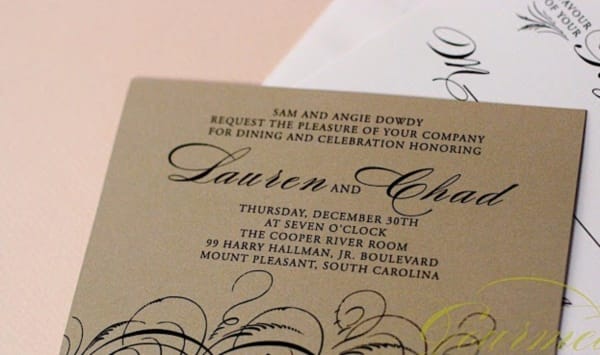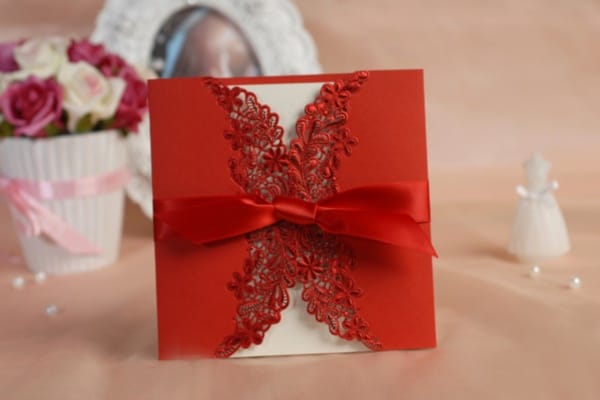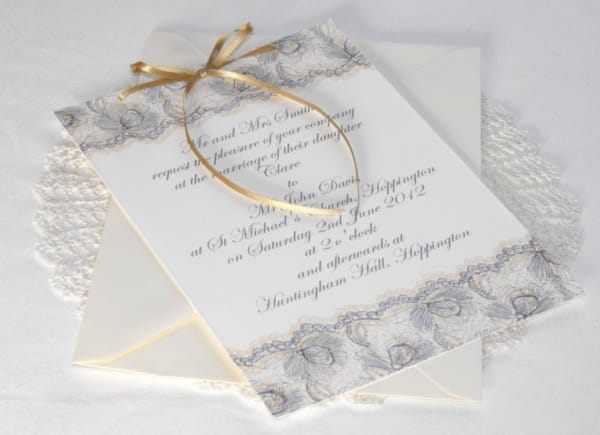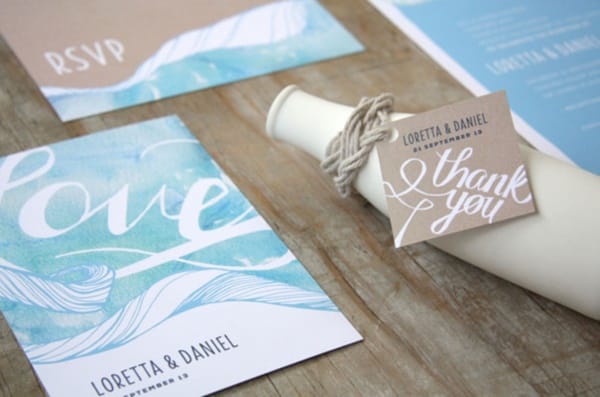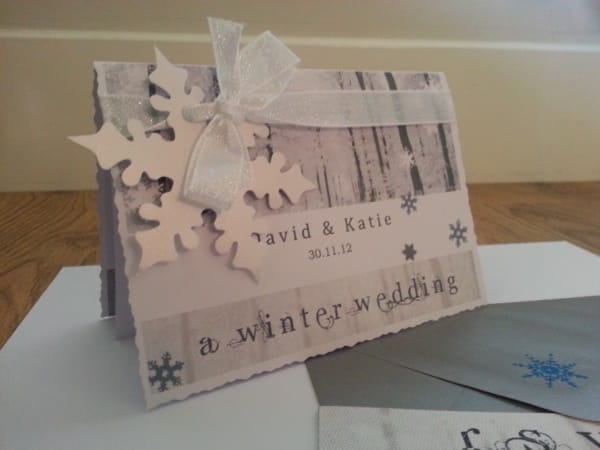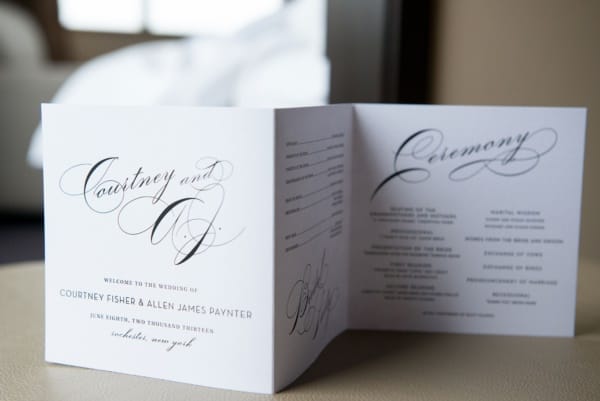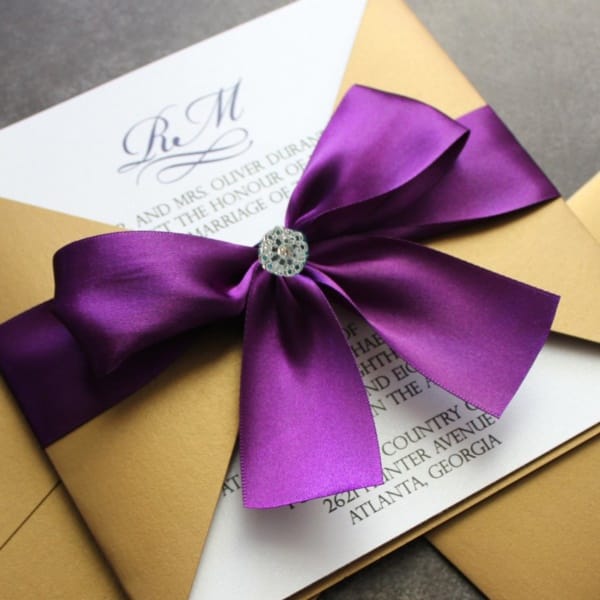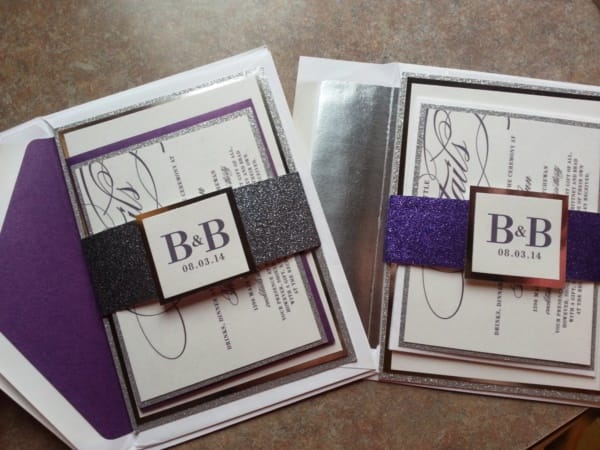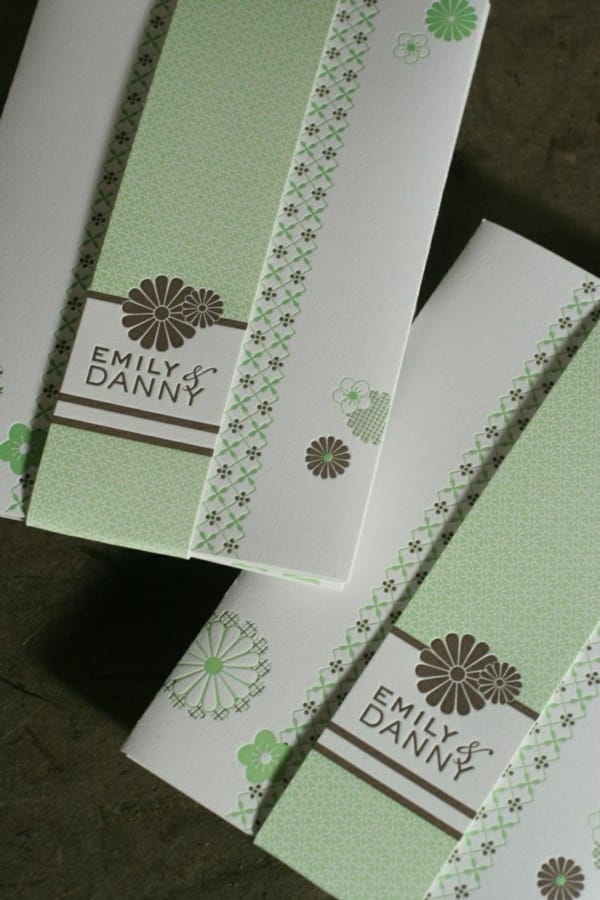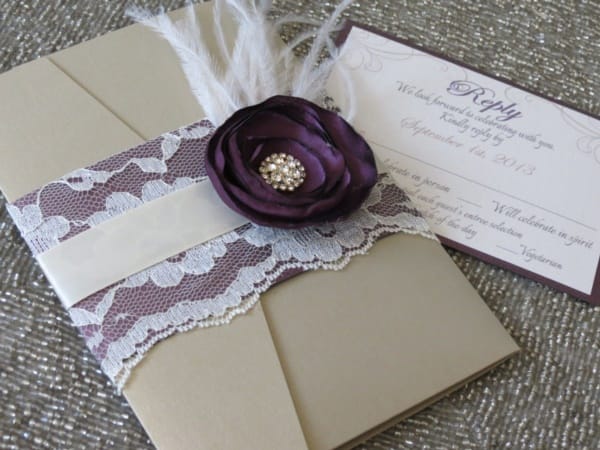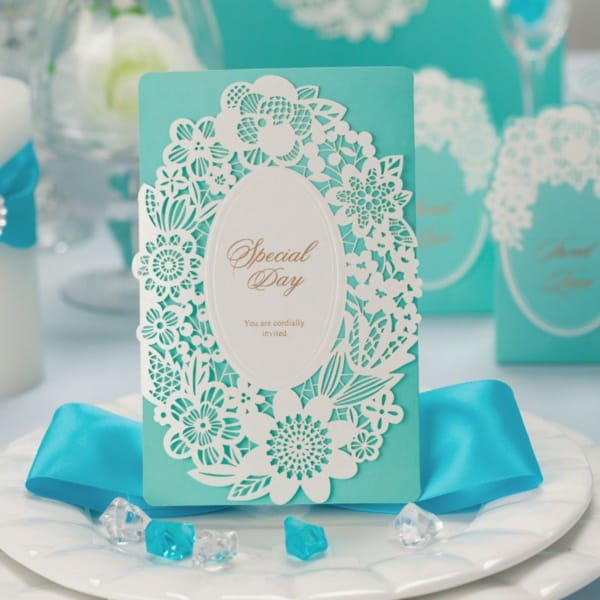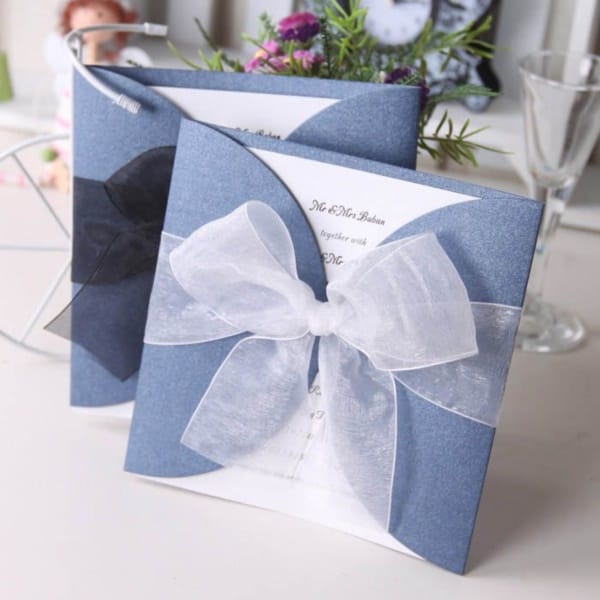 Fulfill all your wishes, right from the wedding cards and dresses up to the wedding cars, as to make your big day incomparably memorable; not only for you but also for your invitees. This article helped you with several distinct types of wedding cards that you may choose from depending on your choice and budget. Your turn to act has arrived! Cheers to your blessed wedding.Wedding is a lifetime occasion for groom and bride.It is considered as one of the most auspicious occasion in one's life.To maintain this romantic mood for lifetime a wedding banner is the right thing to show the love.