Marquesan Tattoos have originated from Marquesas Island which is situated in the south pacific. These tattoos can be easily recognised by few Trademark symbols such as Centipedes, geckos and Ti'i's, the Marquesan geometric and other cross designs.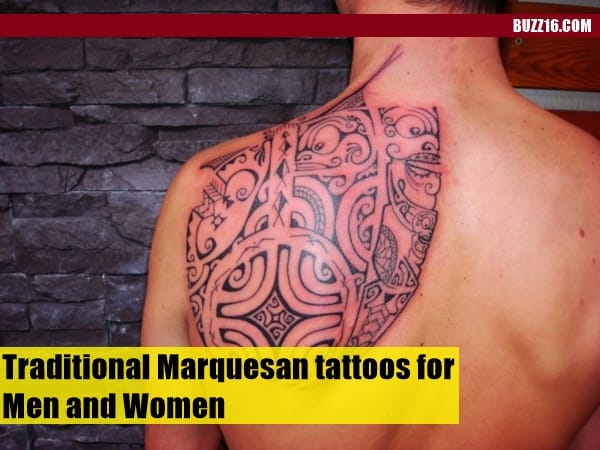 According to Marquesas culture, Boys got engraved their first tattoos in their earlier year of teens as per the ritual settings and by the old age they often engrave tattoos all over the bodies. In comparison to this women tattooed their hands but not as extensively as men who used to get tattooed all over their body. The most famous and appreciated tattoo designs are the tiki, the ray, the shark, the turtle, the dolphin and many more abstracts symbolic designs. Finger tattoos are like the icing of a cake……it's an adornment on its own!
Traditional Marquesan tattoos for Men and Women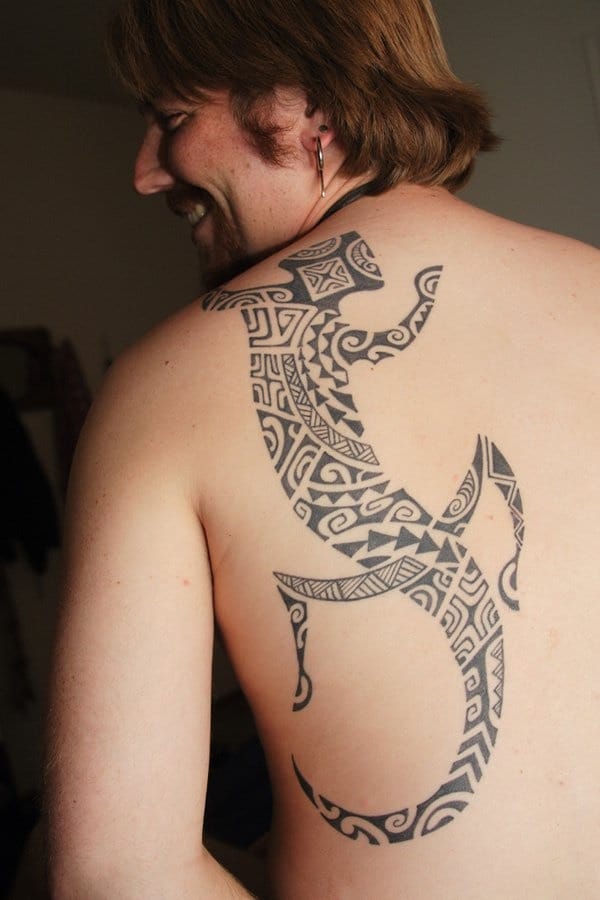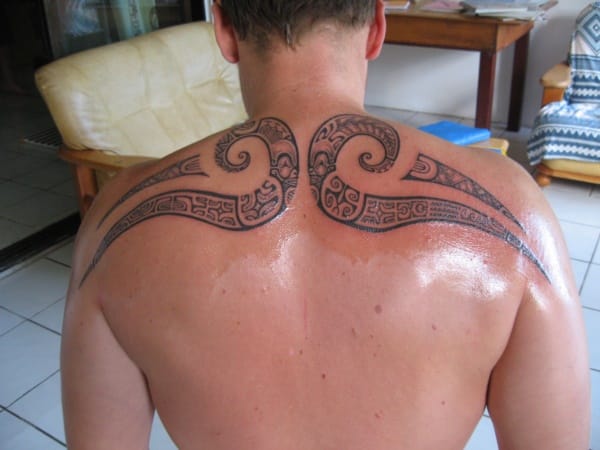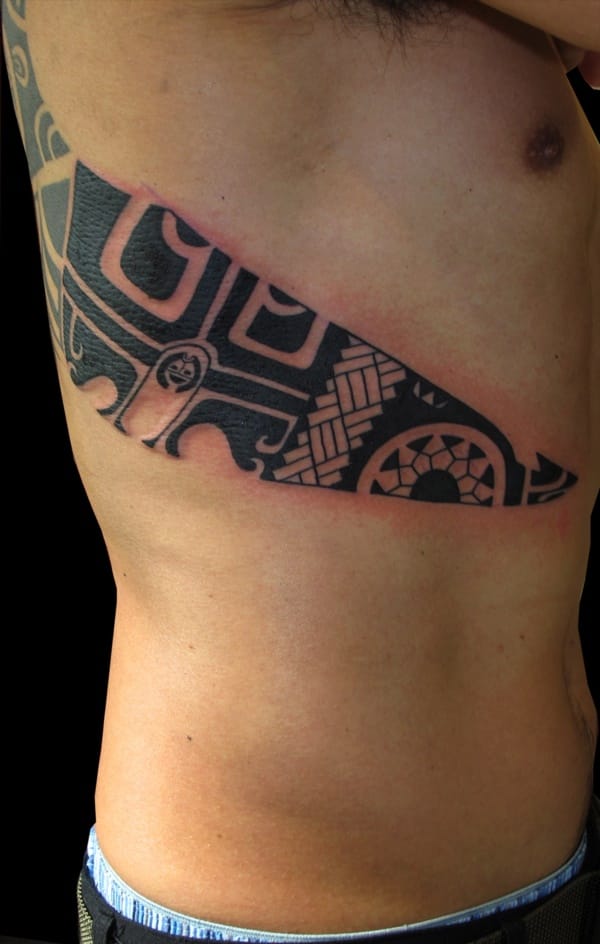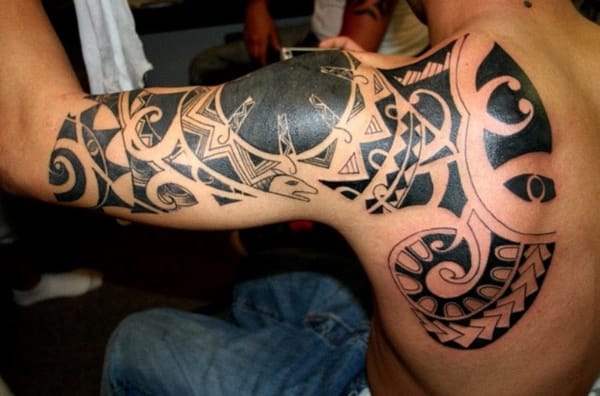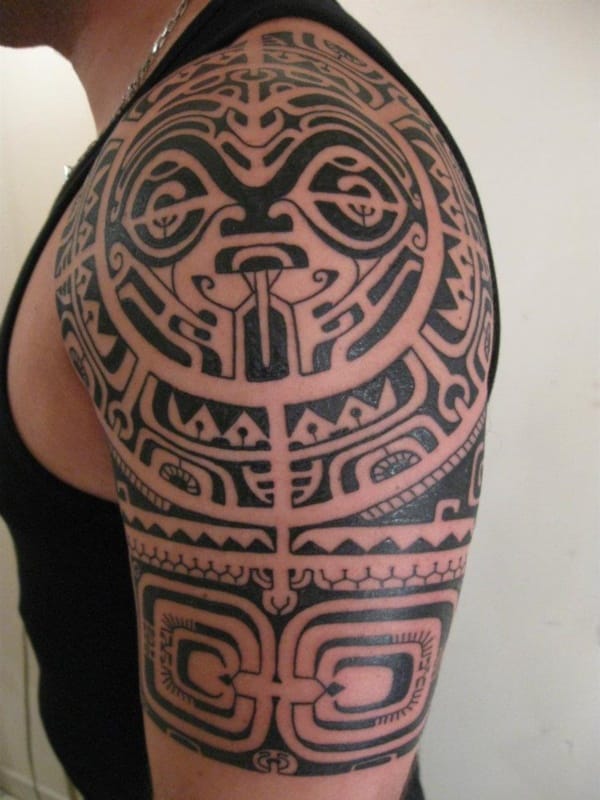 Tattoos for women – customs and traditions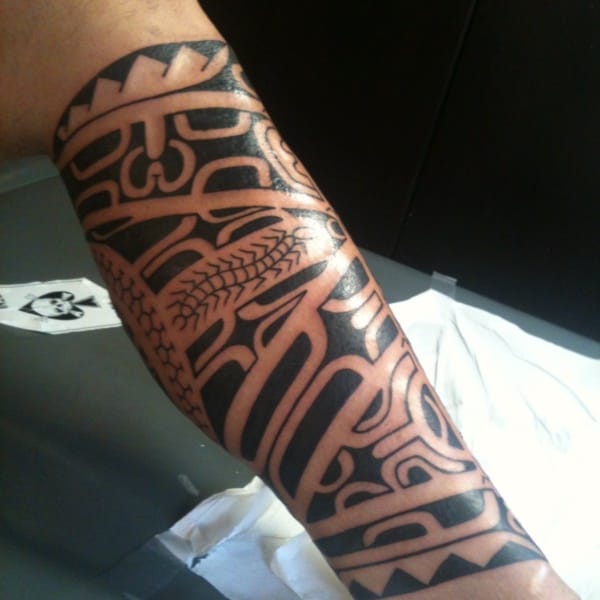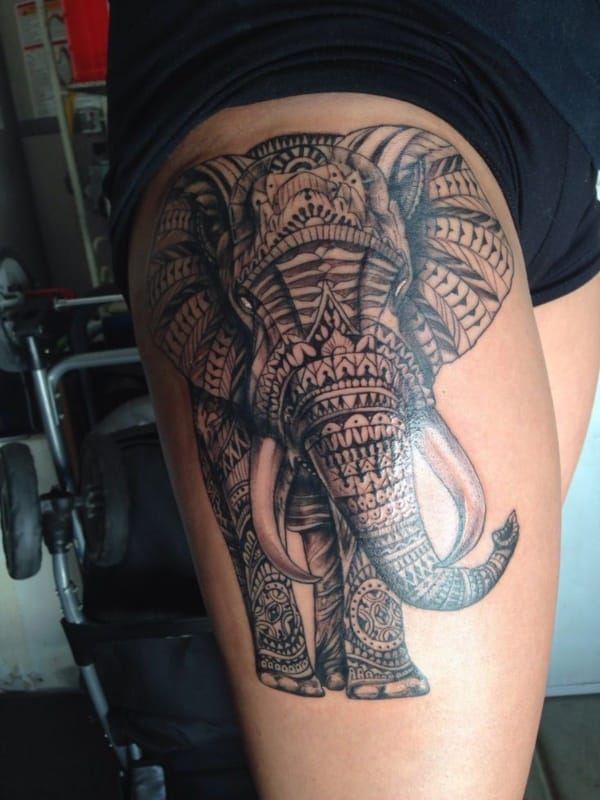 As per their tradition girls' and women's right hand was only allowed to get tattooed till the age of twelve. After getting tattoo engraved they were allowed to cook the meals and once they complete this tradition they were also allowed to participate in rubbing coconut oil on the dead bodies. Generally women tattoos are being limited to their hand, arms, lips, ears and feet. Wealthy women or ranked class women could have their legs tattooed as well.
Popular tattoo designs for men and women: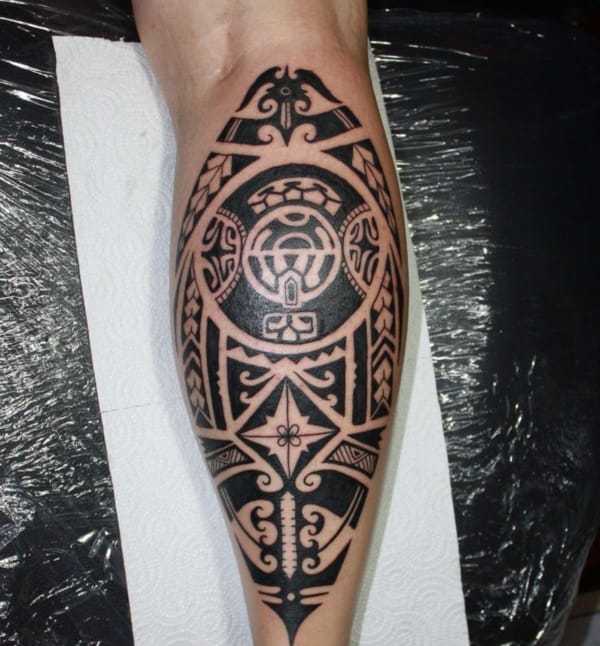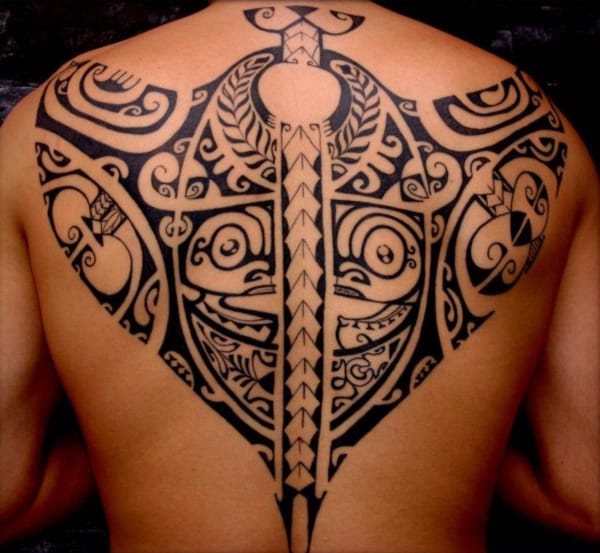 Below mentioned are some of the best, unique and traditional Marquesan tattoos for men and women. If you are ink freak, you can try to get them engraved on your skin. Read out below mentioned tattoos designs and decide for which you will go.
Tiki Design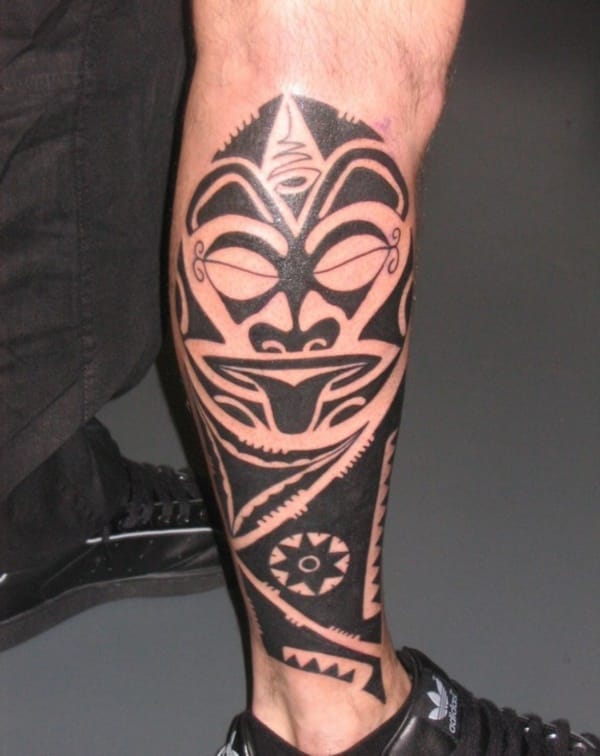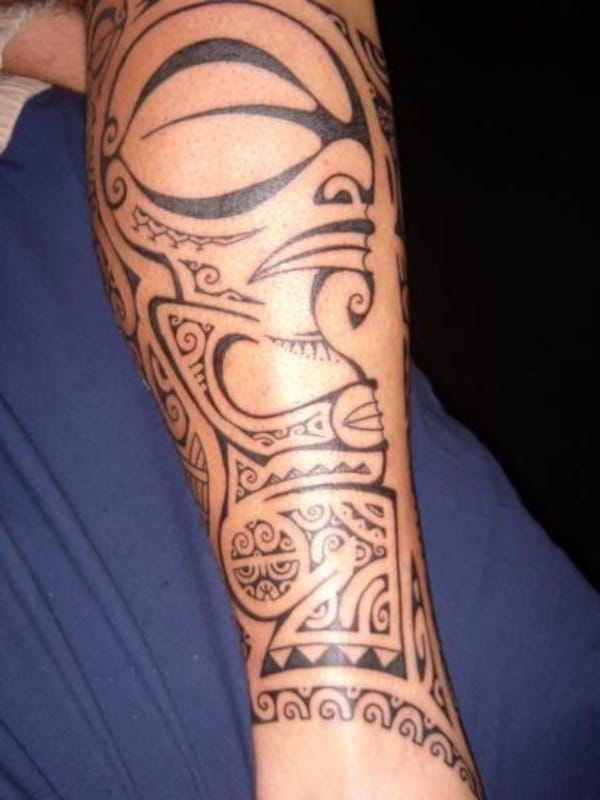 Tiki tattoos are human like figure which represents the Polynesian semi-gods. It means ancestors and heads who are sublimed after death. According to the guardian role, these tattoos symbolize protection of their tribal.
Tiki's organs carry meaning with them. They are often separately drawn to convey meanings as per the organ. Eyes, mouth, side face and nose every part has its important elements. For example: Nose symbols convey a special meaning for sniffing danger.
If you are fond of playing video games or games on your computer, you must have found these kinds of symbols in many games.
Tiki plays important role in Polynesian culture and these symbol you can easily find carved on pillars or gate.
Marquesan Cross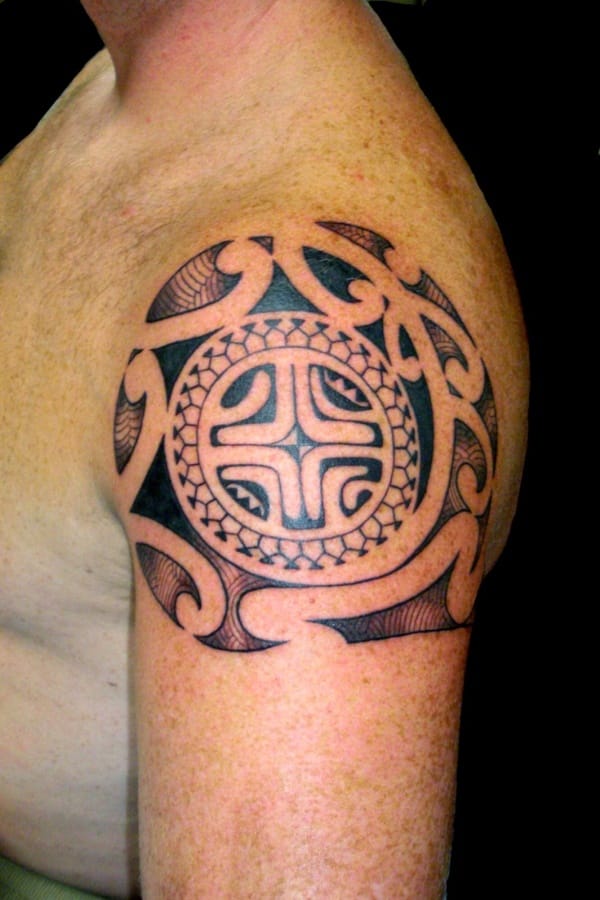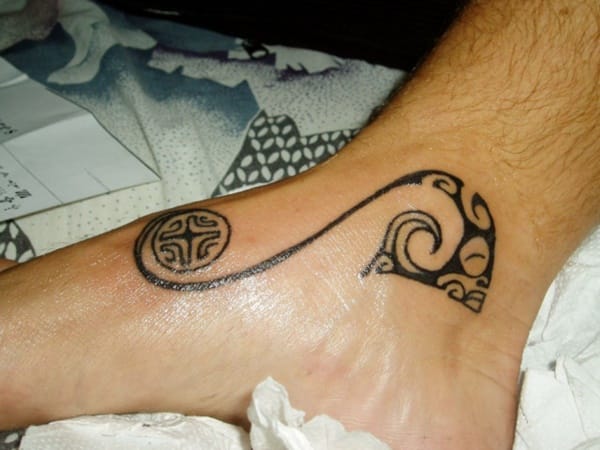 It is one of those symbols which are very famous among Marquesan tattoos for Men. These are quite widely used in tattoo designs. This cross tattoo is used to convey and symbolize a state of balance between harmony and elements. The origin of cross sign is unknown but archaeological studies and surveys shows that it is connected to the turtle shell. Sometimes, these are confused with the symbol and stylisation of lizard symbol. They have found a method to distinguish between these two by searching out whether the tattoo has "tail" and "head".
Lizard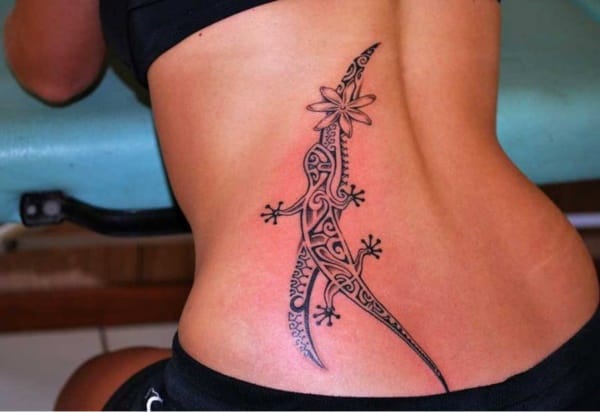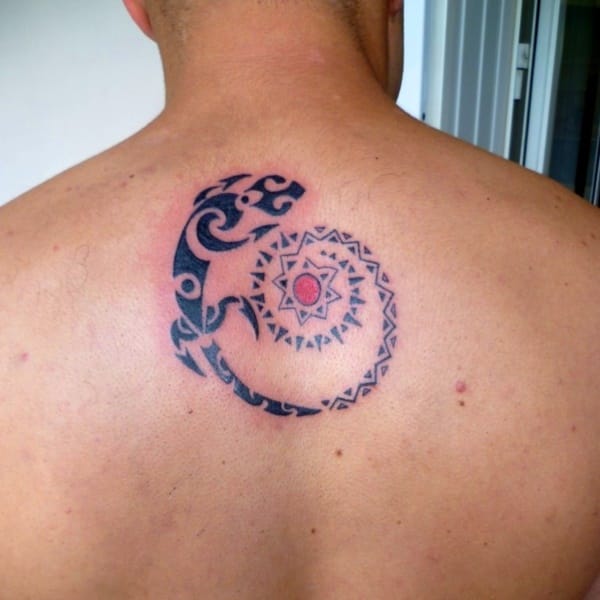 Geckos and Lizard are regarded as form of appearance of semi-gods by people. It is very important part in Marquesas culture as they believe in symbolization of gods and their ancestors on their body.  In Marquesan culture lizards are used for guarding illness and evils. Lizard in other culture conveys different meaning like in Australian culture lizard is a symbol of surviving and re-growth from natural disasters. There are many types of lizard symbols which you can easily find embedded on men bodies.
Sun Tattoos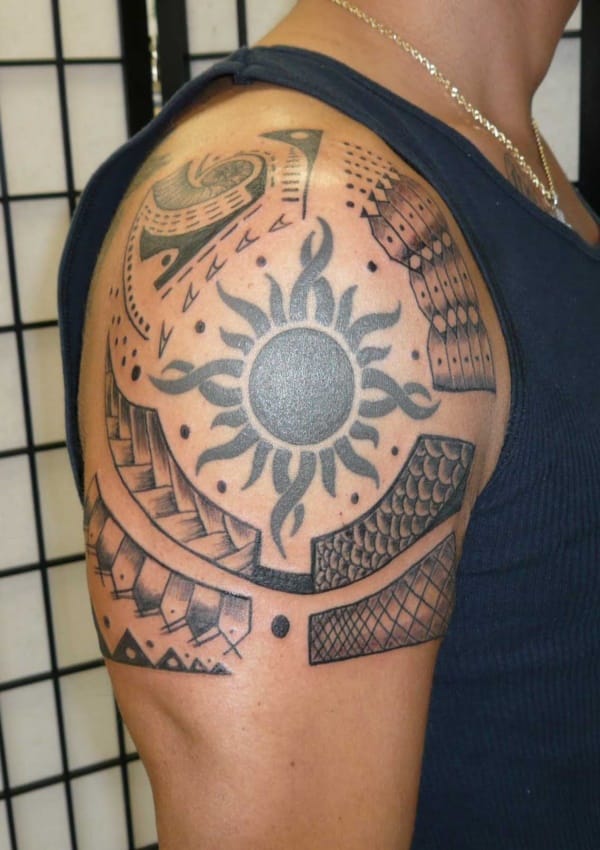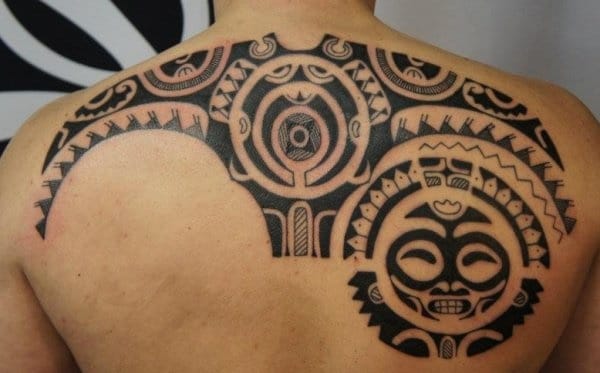 In tattoo designs, the Sun often conveys many symbols which express specified meanings. Many rounded tattoos designs include sun meanings like it conveys riches, grandness, leadership and brilliance. The Sun design is regarded as giving regular source, eternity etc and whereas it conveys different meanings in different tribes and cultures. The meaning of sun tattoo varies from design to design and according to the proper symbol that constitute edge. Rays associated with sun will vary different meaning.
Turtle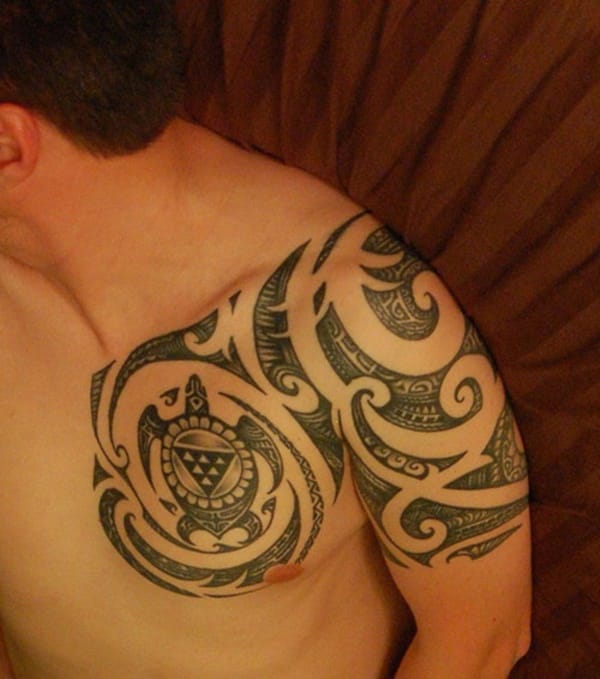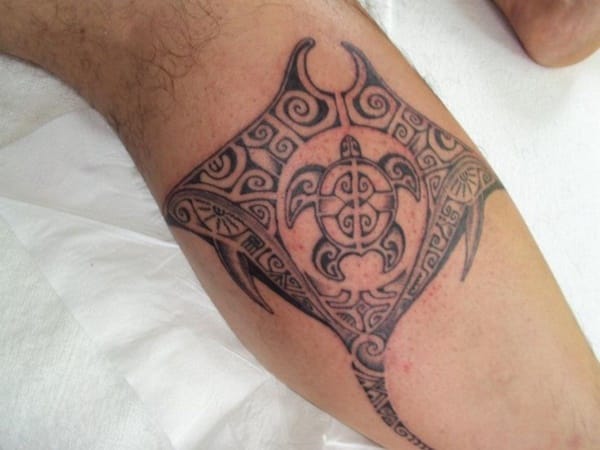 Turtle is an important and famous element in Marquesan culture. These are connected to many deep meanings and the most special meaning for turtle tattoo is Long life.
Turtles are designed in many more different and complex pattern which conveys many meanings such as eternity, harmony, wellness, family, fertility and union. It also symbolizes navigator.
In these tribes, turtles play vital role in their culture. For them, sea is treated as source of food and they believe that it the place where they will take rest after their death.
Turtles can move both on land and sea. So, they believe that turtle are like them and they will bring them at their destination, the ultimate rest place after death.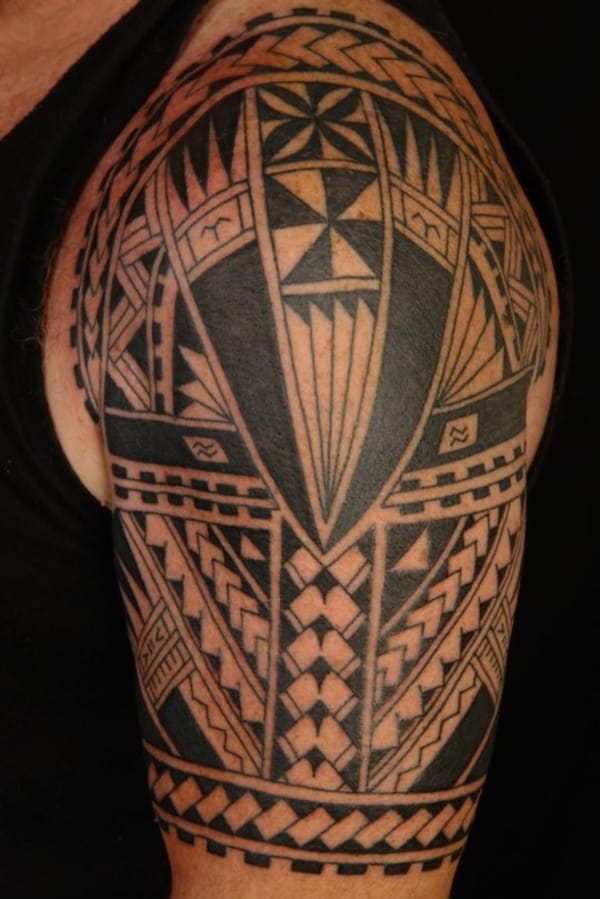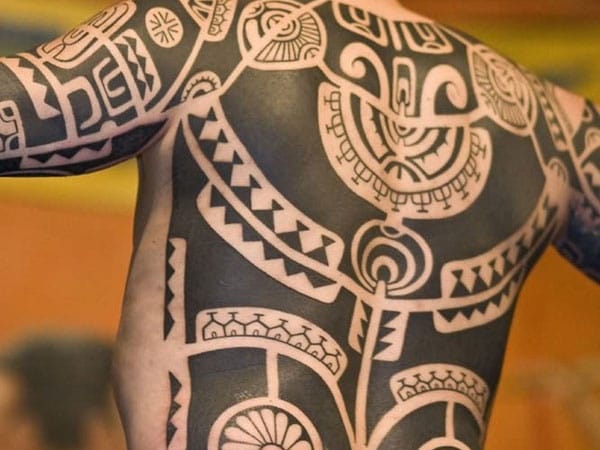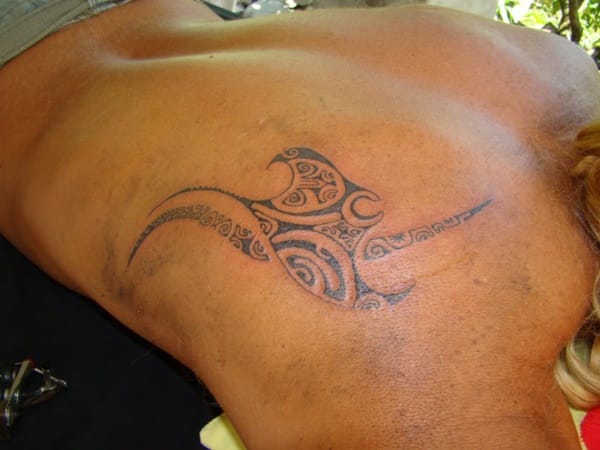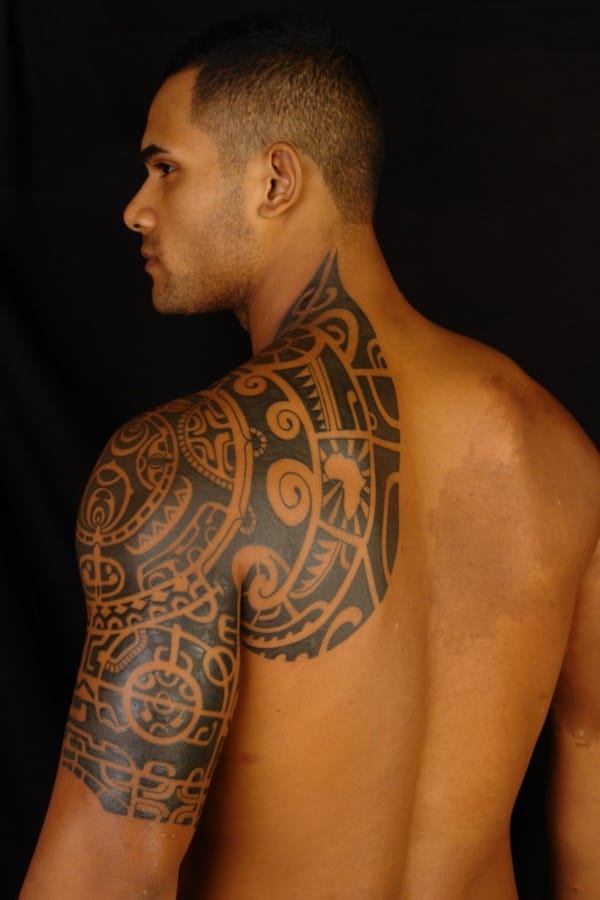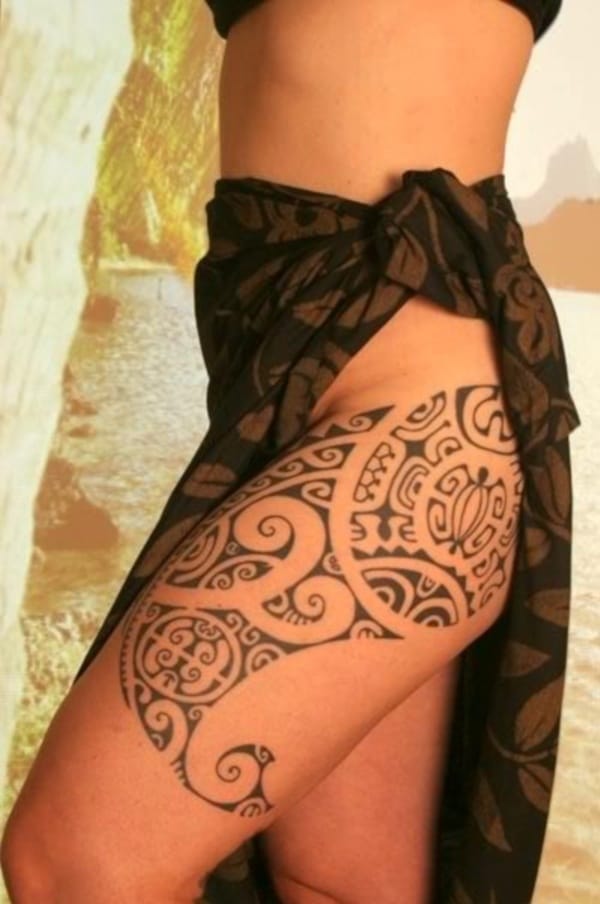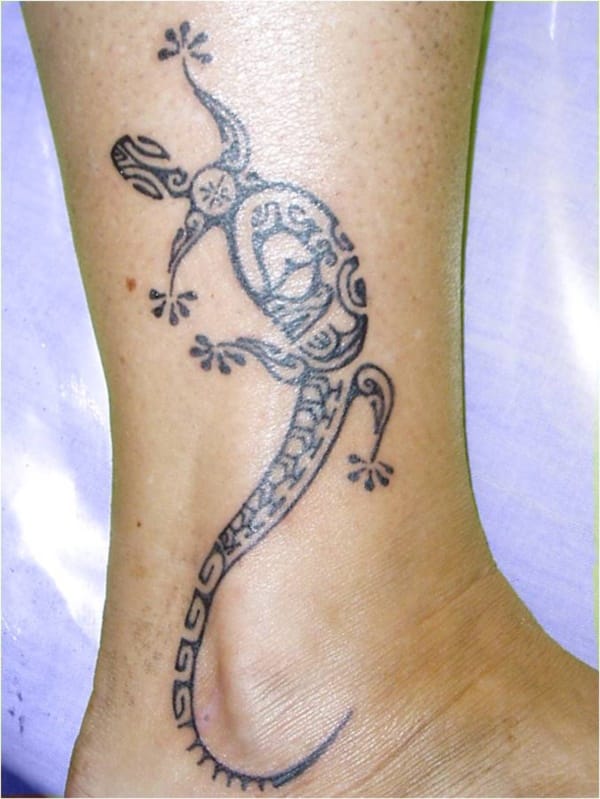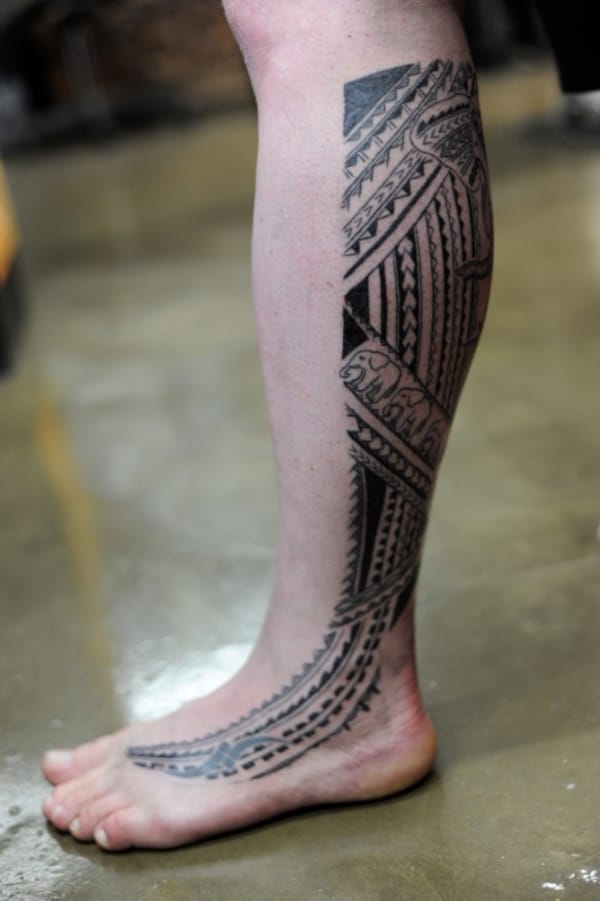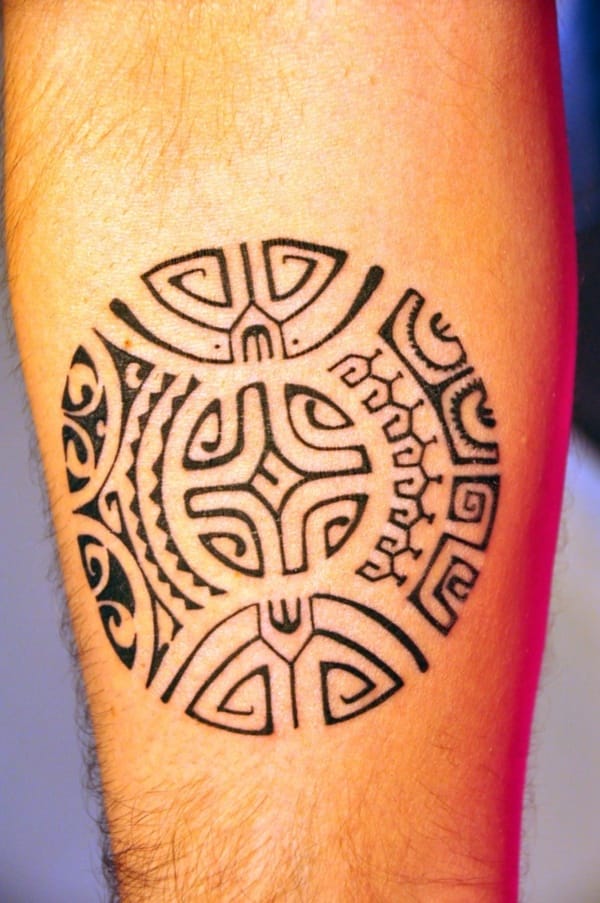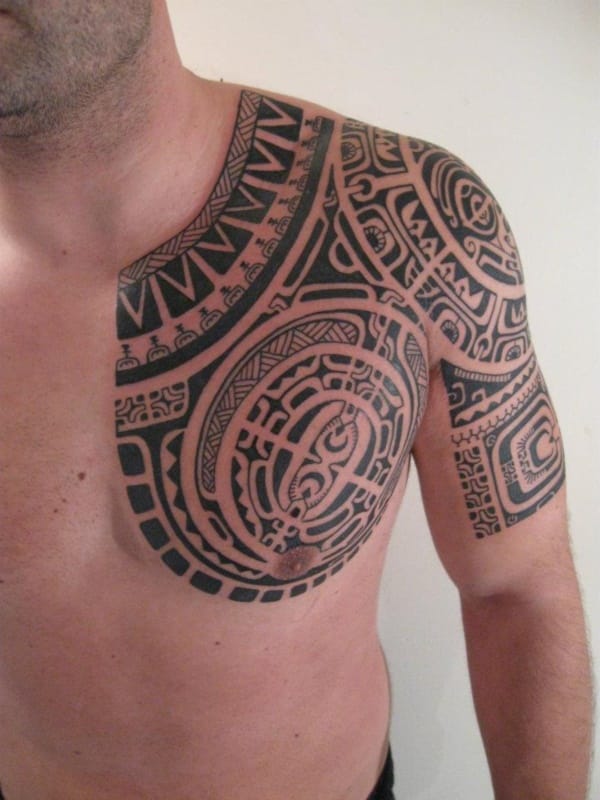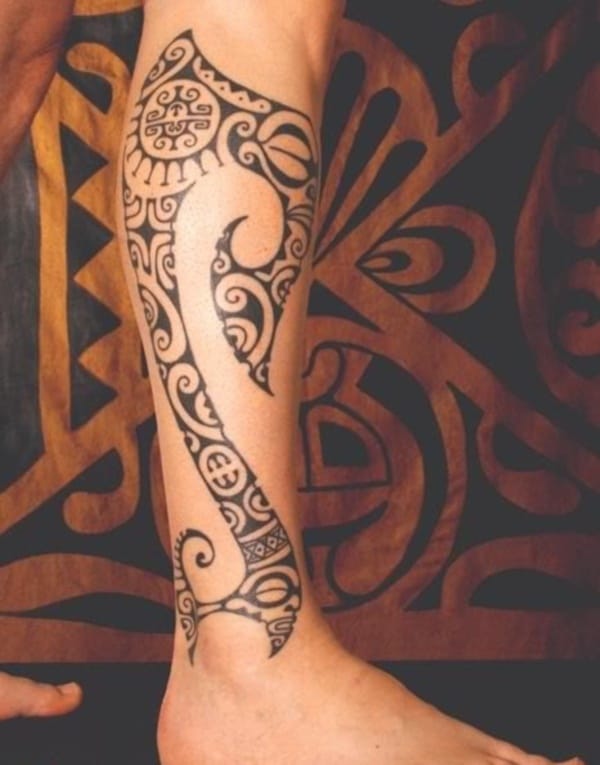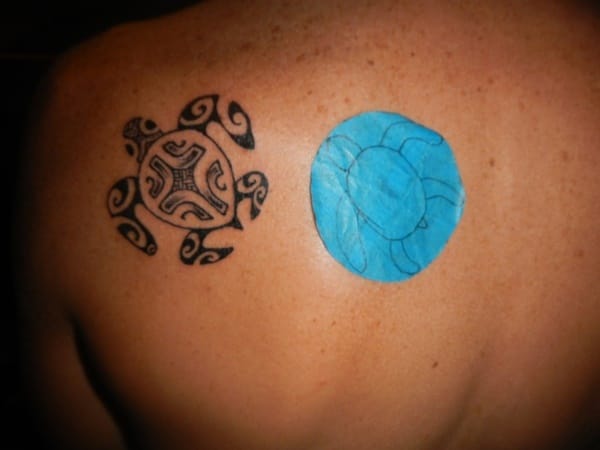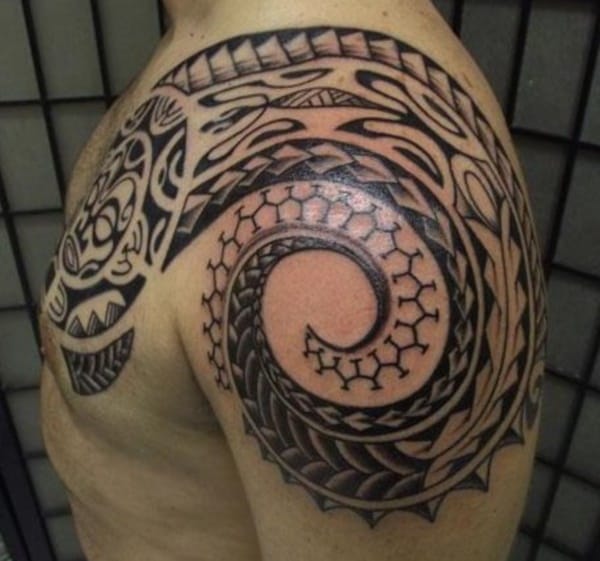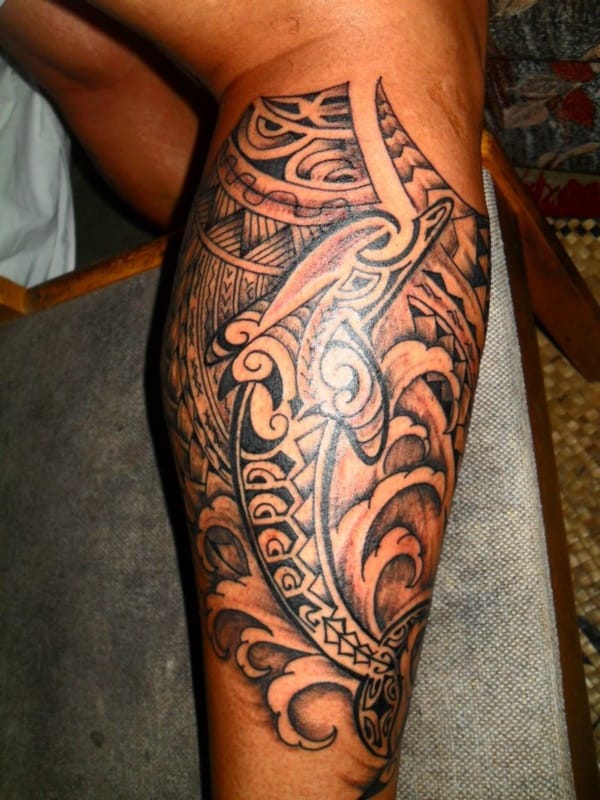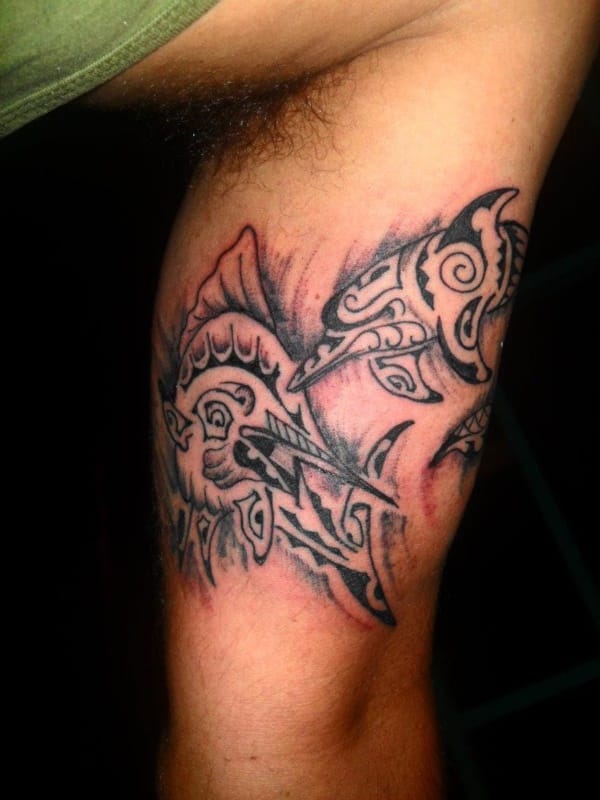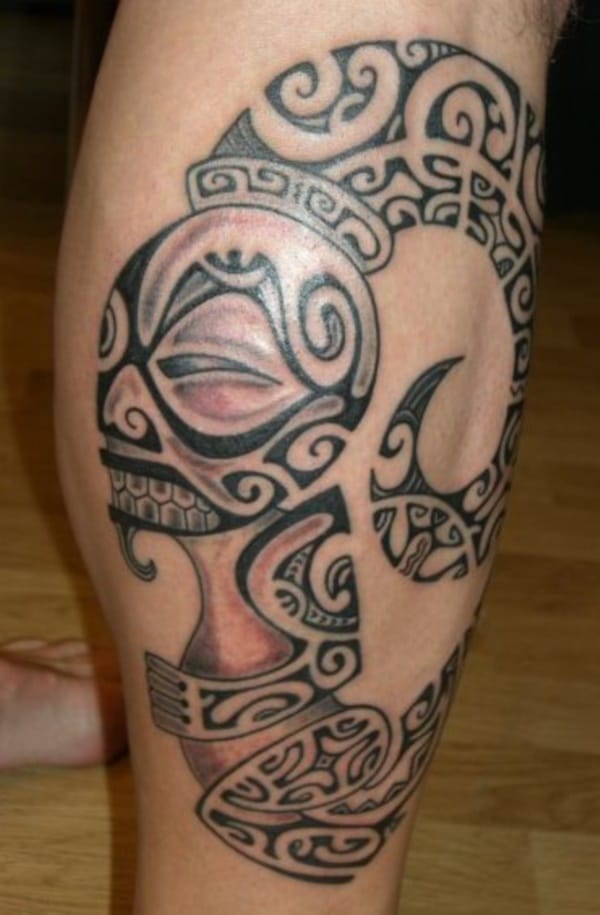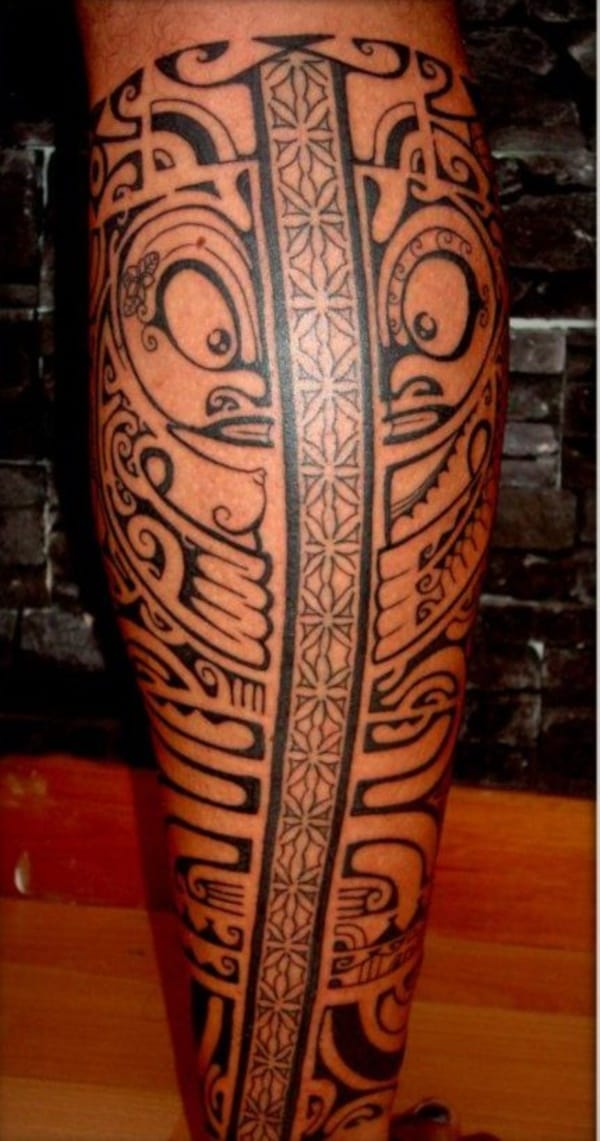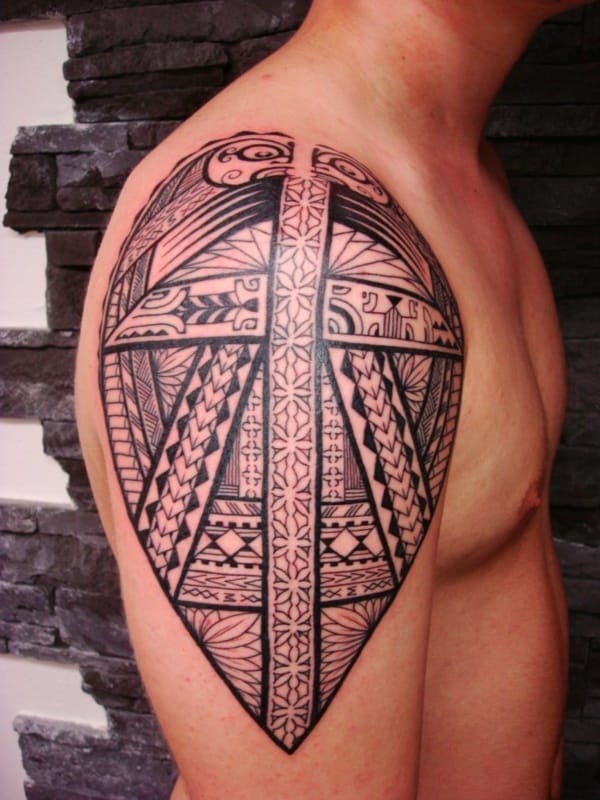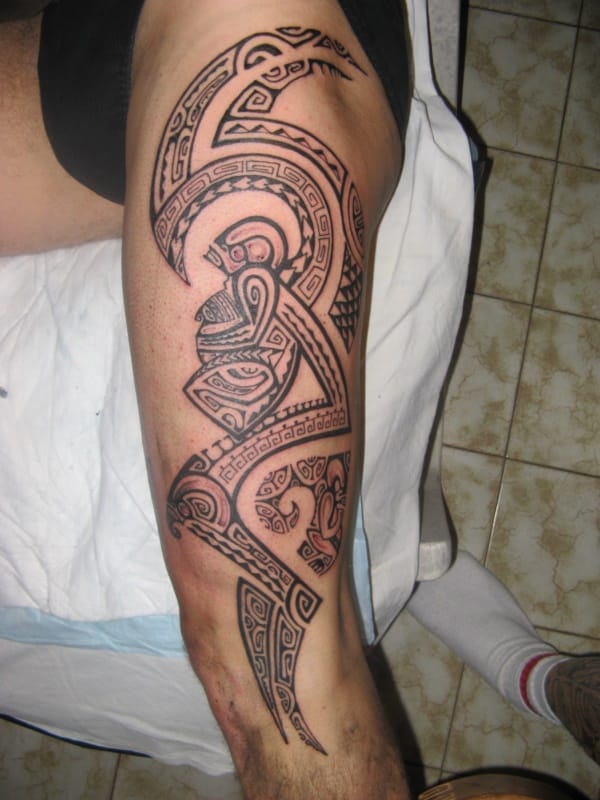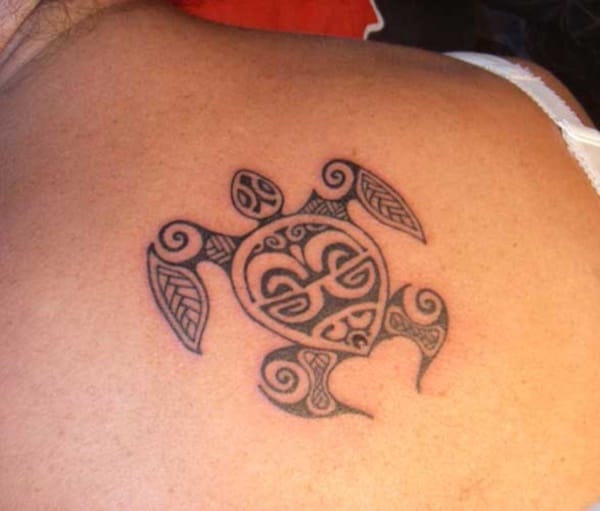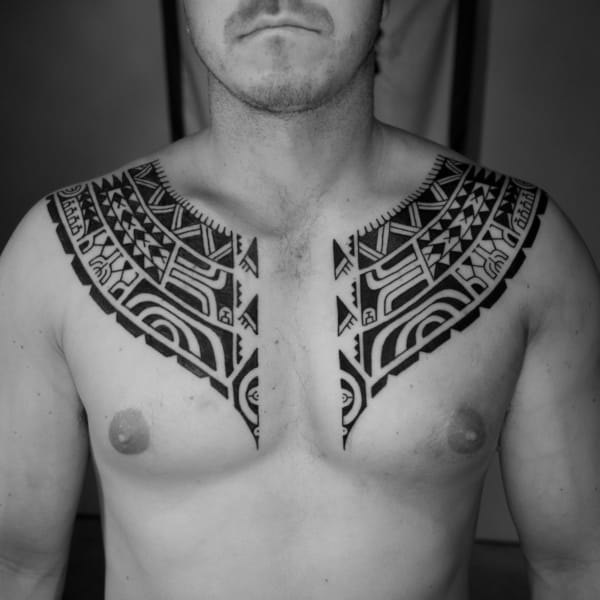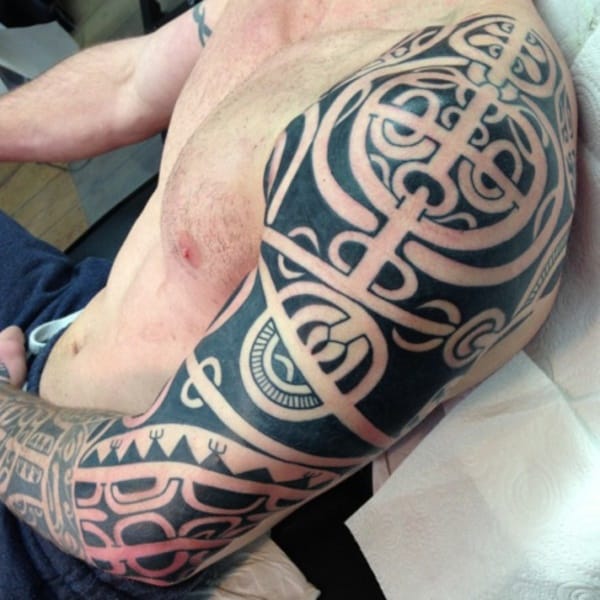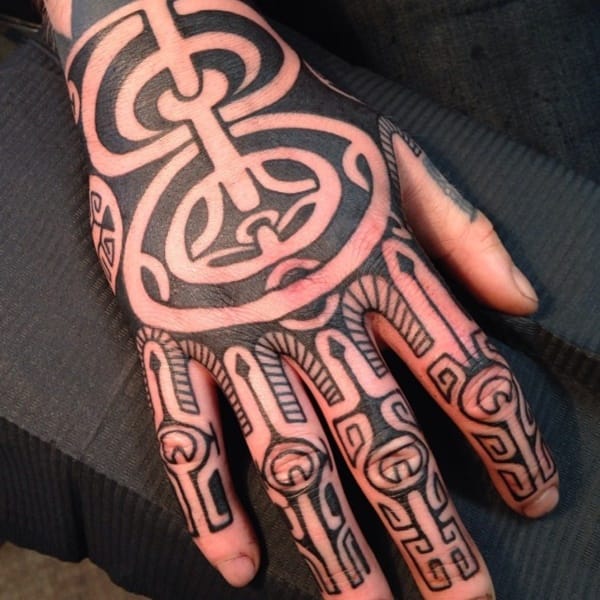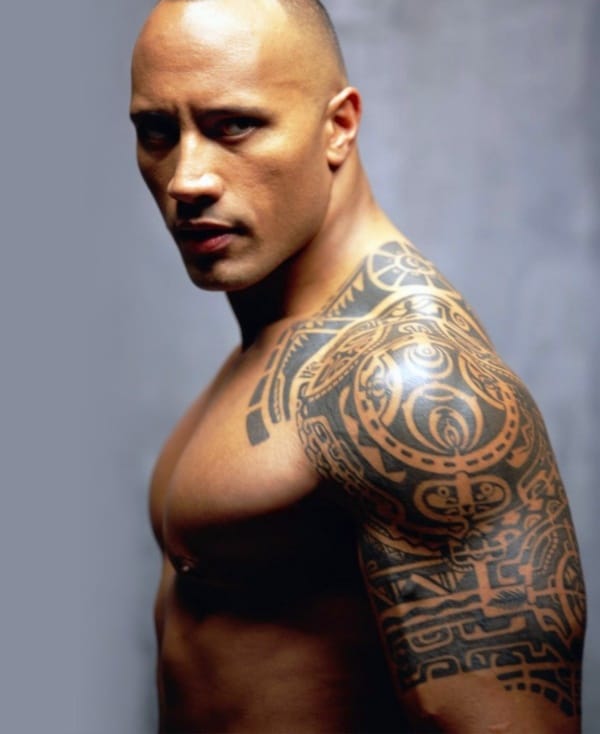 These traditional Marquesan tattoos for men and women are extremely lavish and highly popular. With deep meanings and ultimate designs, getting yourself inked with these designs is a must. If you are an Ink freak, it is nearly impossible for you to keep yourself away from these for long.Women have always been a lot in favor of getting themselves tattooed at different positions on their body that will enhance the way they look.To look more sexy for girls they can can try lower back tattoos.