Art is meant to inspire people. Art is meant to invoke feelings and make people wonder. It's a gateway to imagination and creativity. Talking about art, we can't help but think about drawings, paintings, and sketches. Color pencil drawings are one gateway which once mastered by an artist can create wonders. Color pencil art could be your way of getting high in the world of colors. Become widely popular in the past few years, learning the right technique of color pencil drawing is essential to blur the lines between reality and fantasy. Who says we can't live in both worlds? Is that too hard to believe? You too can learn to live in the world of reality and fantasy created by you. Get inspired and get the best of both worlds by watching these ten Most Realistic Colour Pencil Drawings. It's a real eye-opener. Turn your imagination into reality and if you are one fan of an Eiffel Tower, make sure you check out these beautiful sketches that you could draw next time.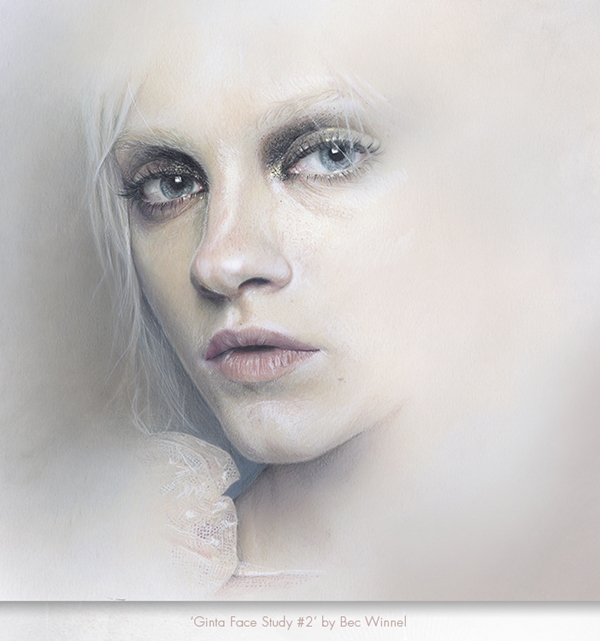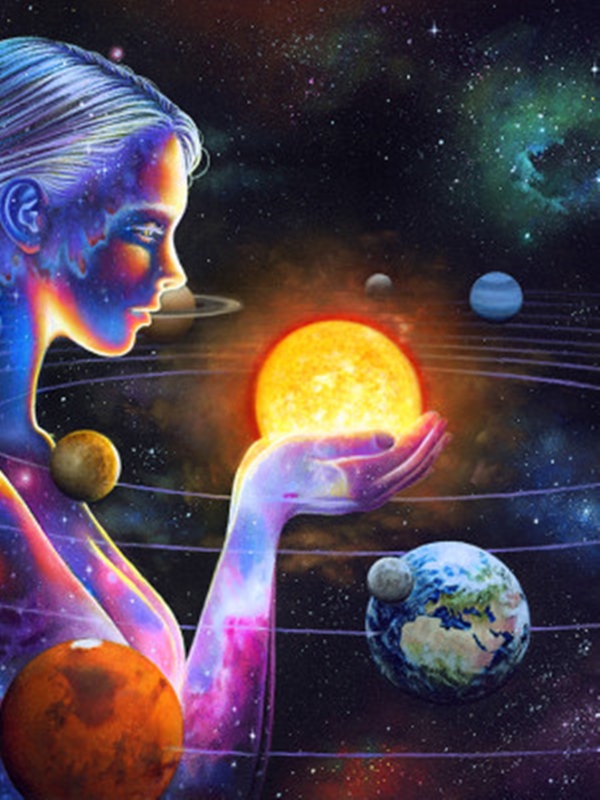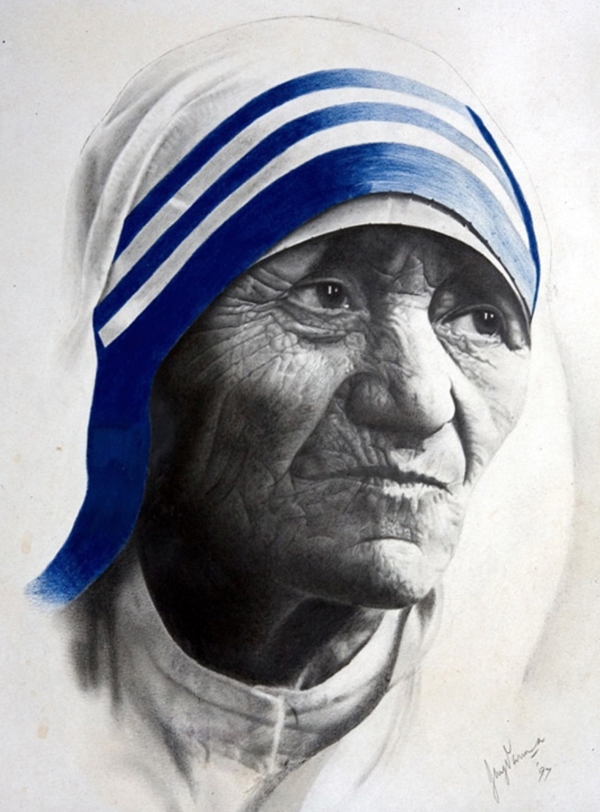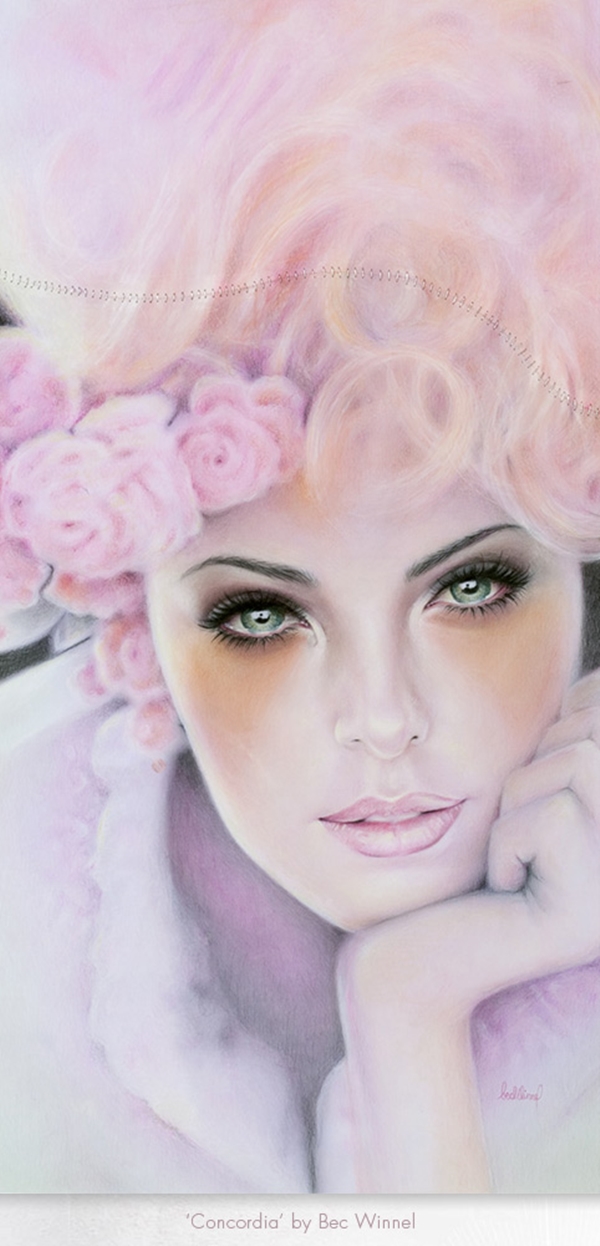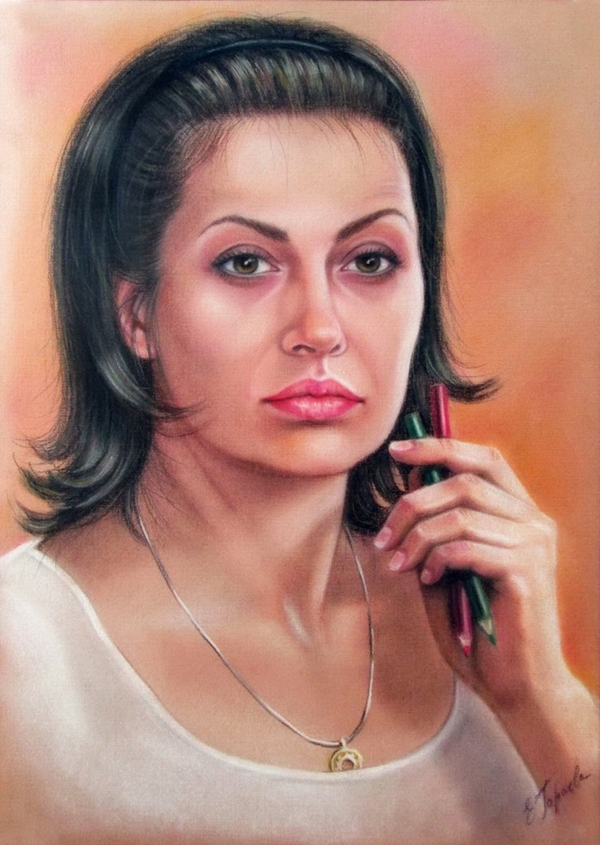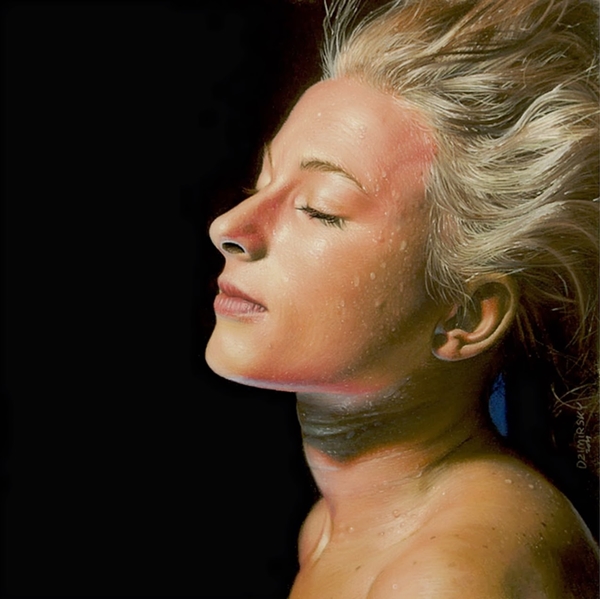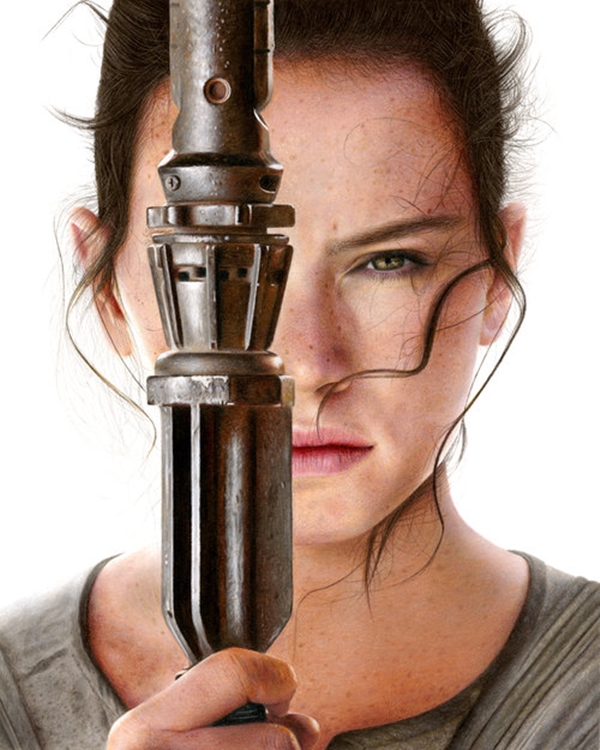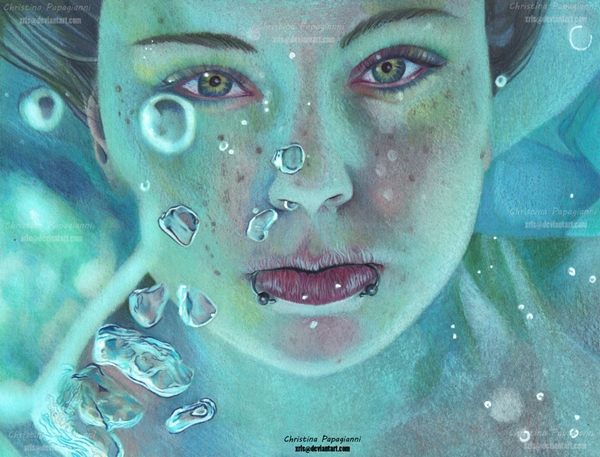 Most Realistic Colour Pencil Drawings
Emotions on her Face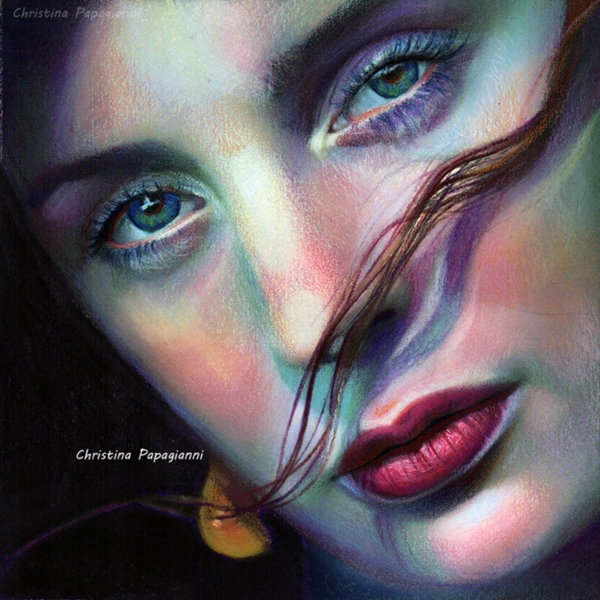 This real-life drawing of a woman is made from color pencils. Surprised, right? We were, too. Can you believe it?  You can see thousands of emotions emerging in this amazing piece of art. Catch more emotions between two people with these cute and romantic sketches.
Epitome of Sensuality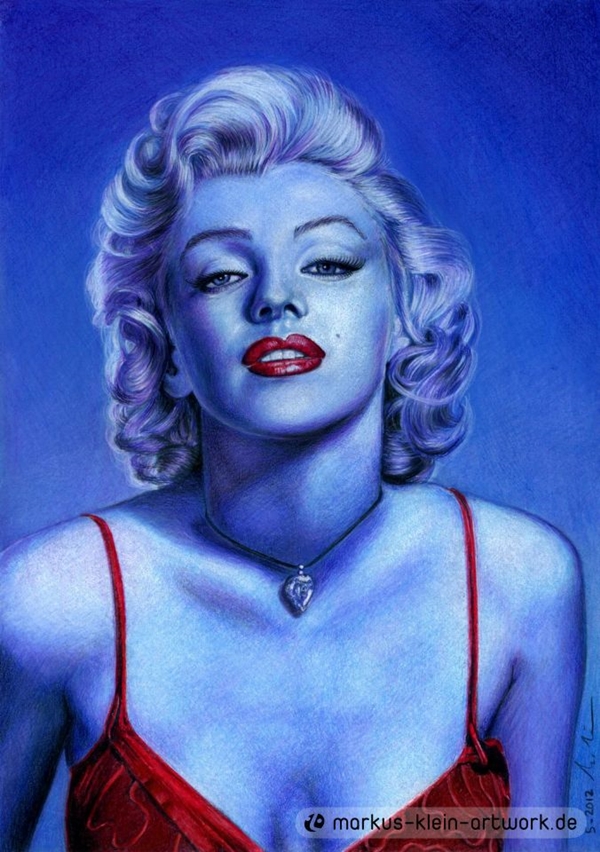 This mesmerizing drawing of American actor and model Marilyn Monroe is going to make you scratch your head and think twice. The detailing and facial expressions shown in this drawing definitely speaks to us.
The Avatar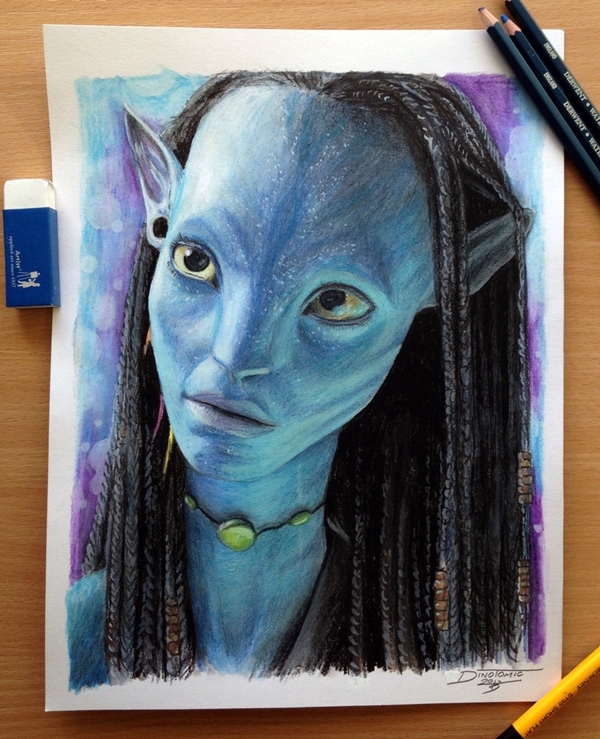 Remember the grand blockbuster movie, Avatar. This drawing of Neytiri leaves people astonished. The use of blue pencil color and the strokes of different shades of black used to color her hair is something worth noticing.
The Green Apple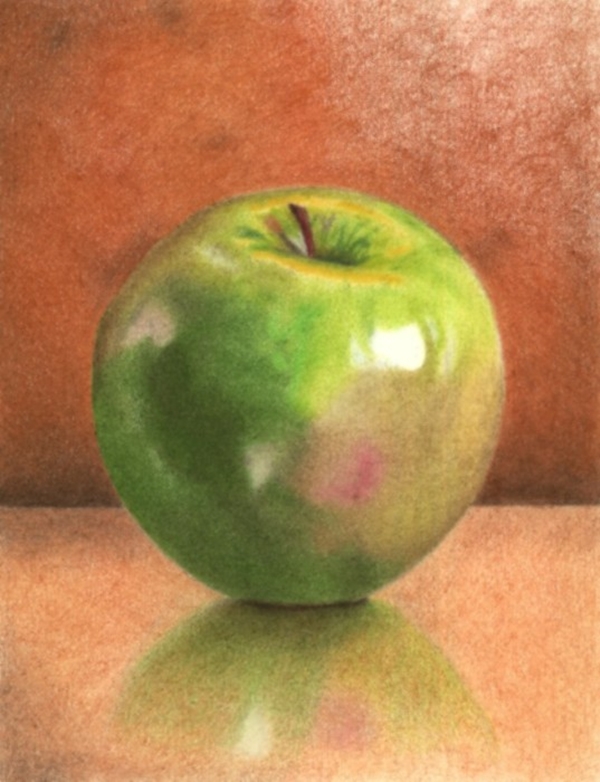 People might look at this and say what's so great about this picture of a green apple. But if you see the image closely, you'll realize it's not a picture but a color pencil drawing of an apple. Mind boggling, right? Detailing to show its reflection on the ground takes us a step closer to reality. Such fusion takes place between colors that leave us spellbinding. Just as it happens in these paintings that might not have seen ever before.
Cry Me A River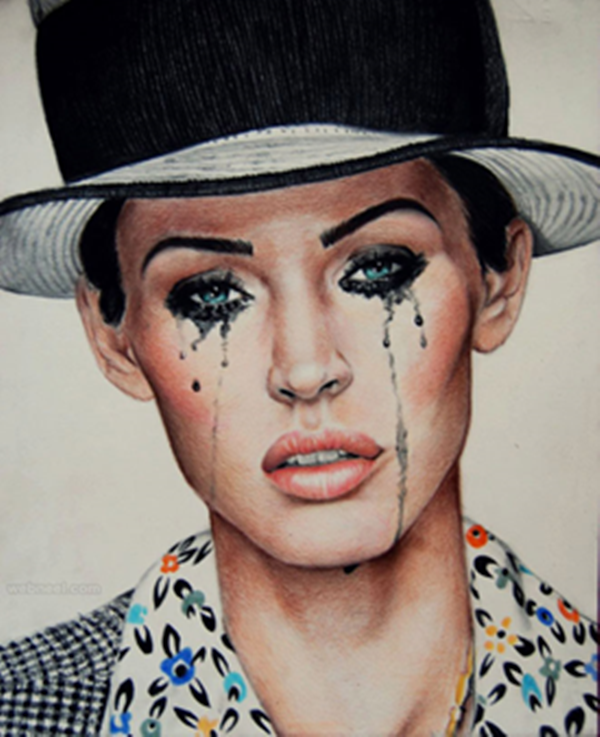 A picture is worth thousands of memories. How true! This color pencil drawing is realistic for sure. The use of black color to depict the emotions of the girl is incredible. You can almost feel the sadness just by looking into her eyes.
Adorable Baby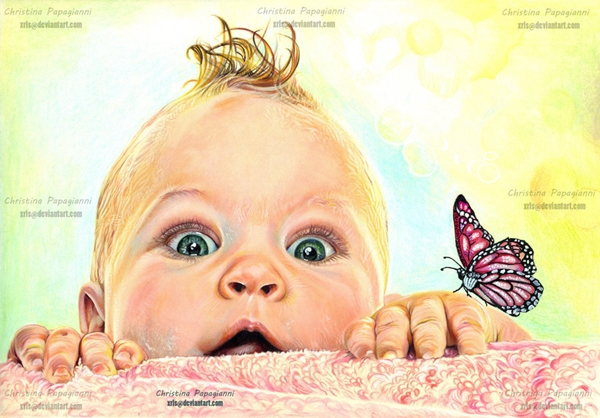 This adorable color pencil drawings that can make people smile widely, and something that will make your hearts melt. Emotions shown in this drawing is almost as real of an actual baby. The multi-colored butterfly sitting on the baby's left-hand shows the variation in a human's life.
The Wonders of the Eye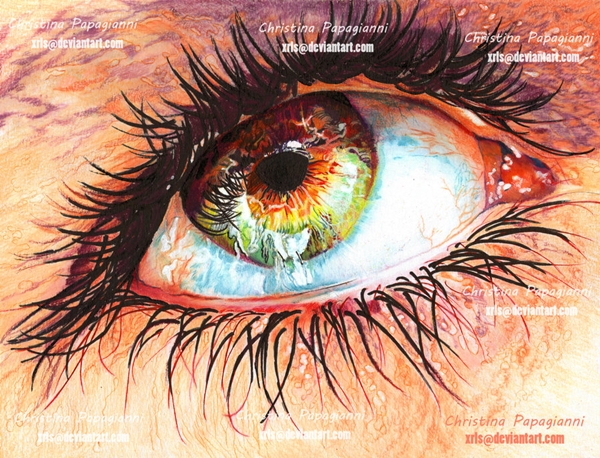 This color pencil drawing is special because of the use of such bold colors. Combination of colors, details and showcasing emotions without actually showing the face is worth applauding for. Drawing an eye is itself a tough challenge. Refer to this tutorial that will help you in drawing a perfect eye.
Hues of Blue and Green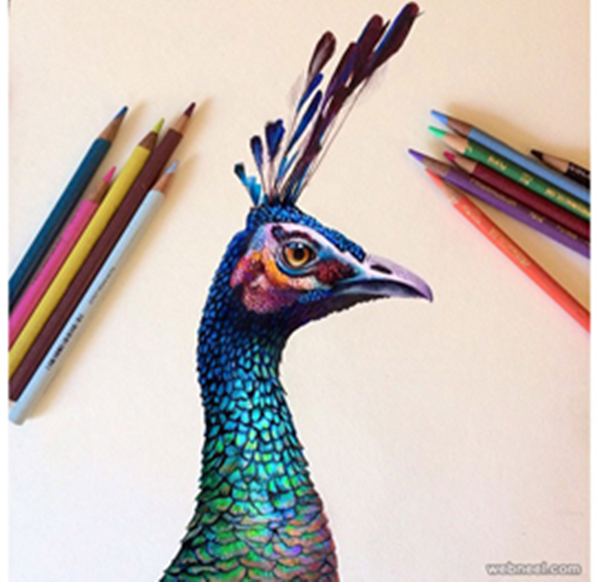 This color pencil drawing of a vibrant blue peacock is the depiction of nature at its best. This drawing justifies the wondrous nature and its creation. The use of blue and green color surely makes it realistic. Drawing an animal is quite difficult but here you can learn how to do it easily with these cheat sheets.
Not An Empty Mind!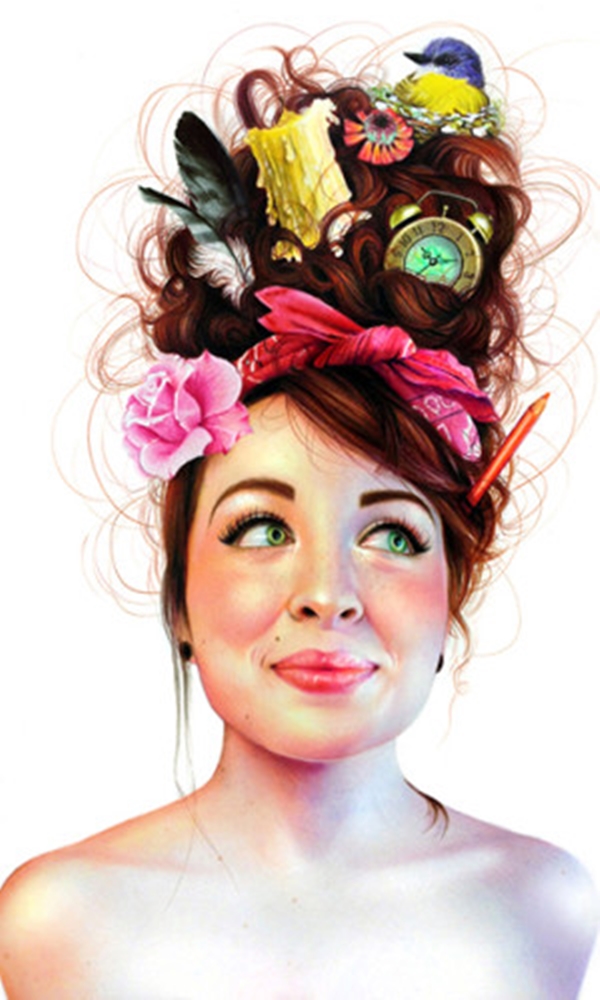 This color pencil drawing highlights human emotions. You can all come with your analysis. You can't help but think about how a human brains work. Thoughts, ideas, feelings, and emotions occupying the human mind. Different objects symbolize aspects of our lives.
A Skull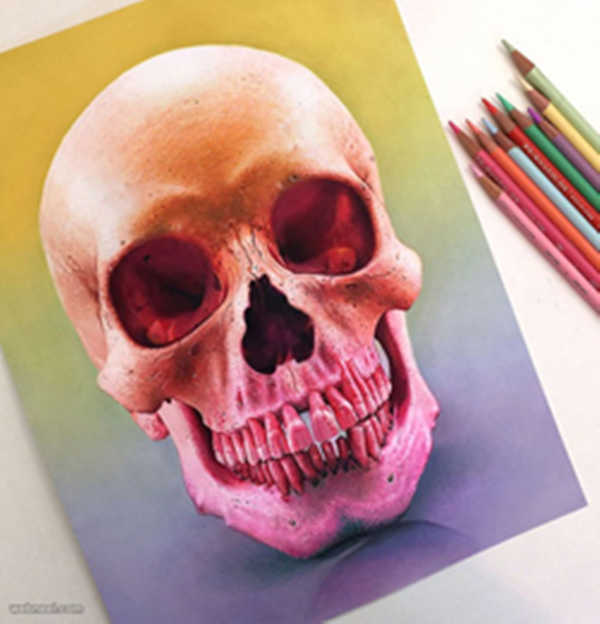 This color pencil drawing has shown the journey of the human body. The reality of human anatomy that you just can't question. The big eye sockets and teeth distinctively placed is more than real. Keeping the background plain to make the human skull look more realistic than ever. Try to make these sketches that will fill up your time when you are not in a mood to sit idle.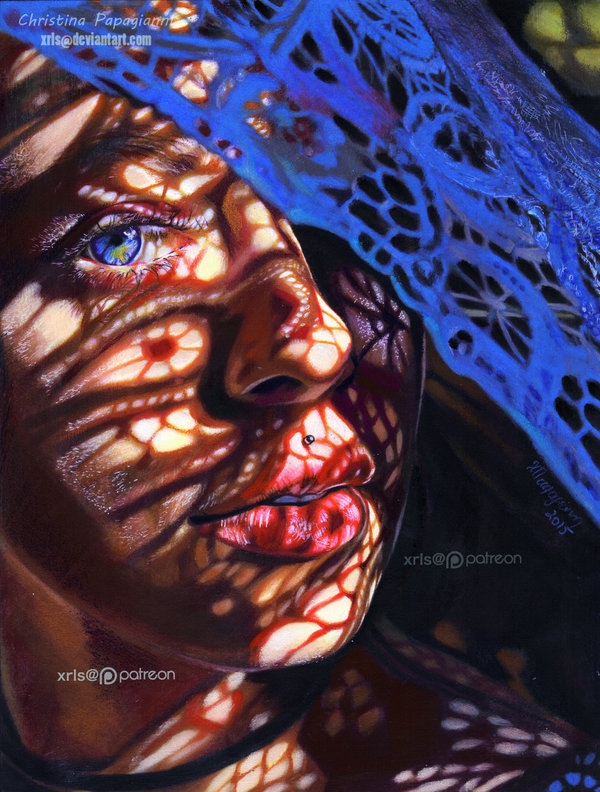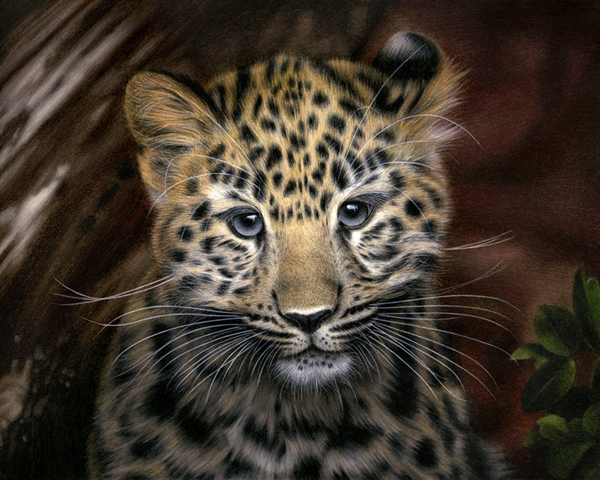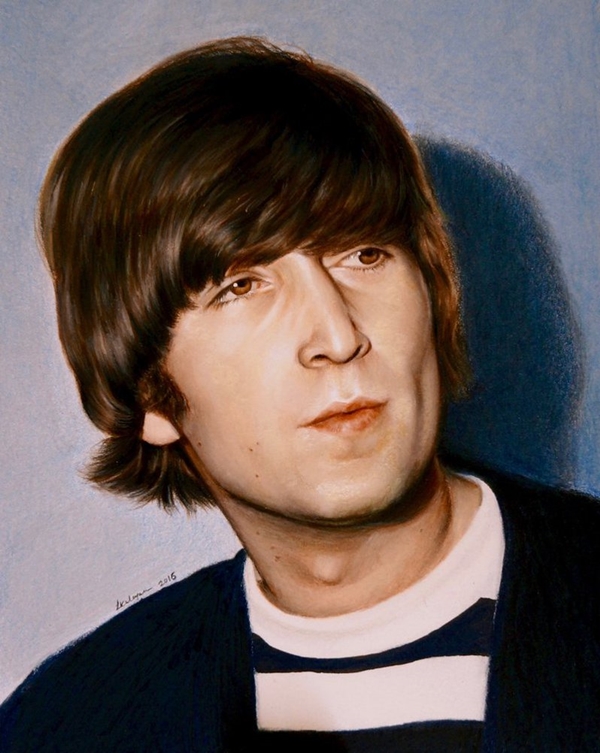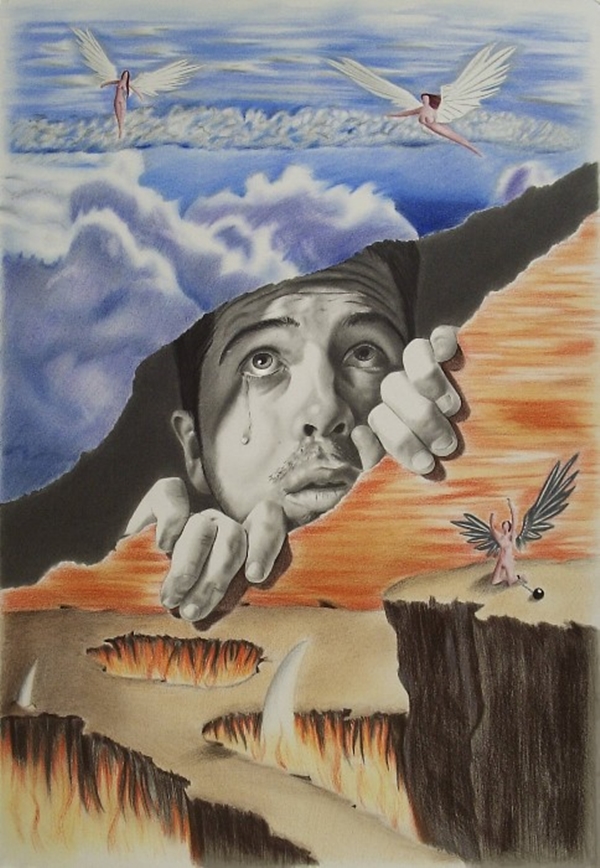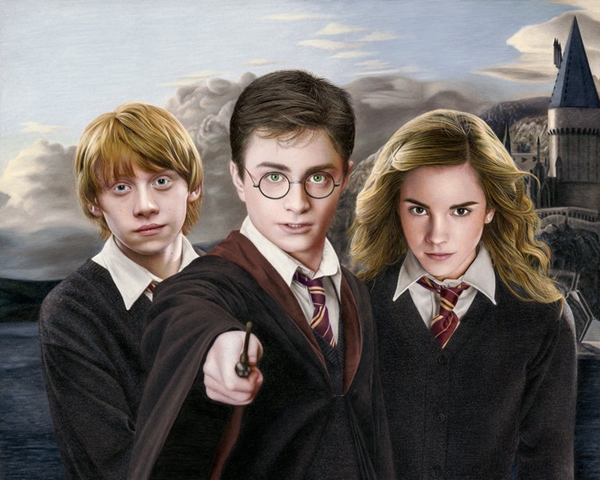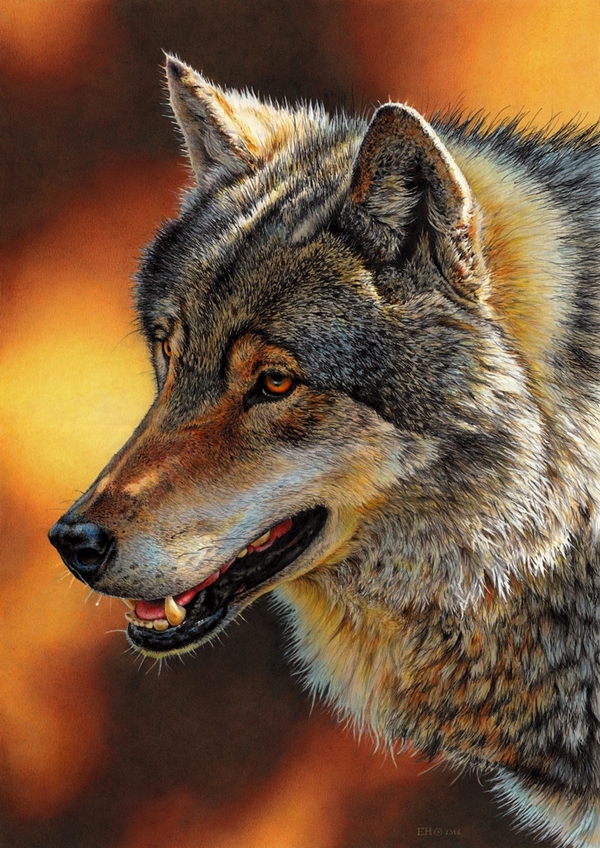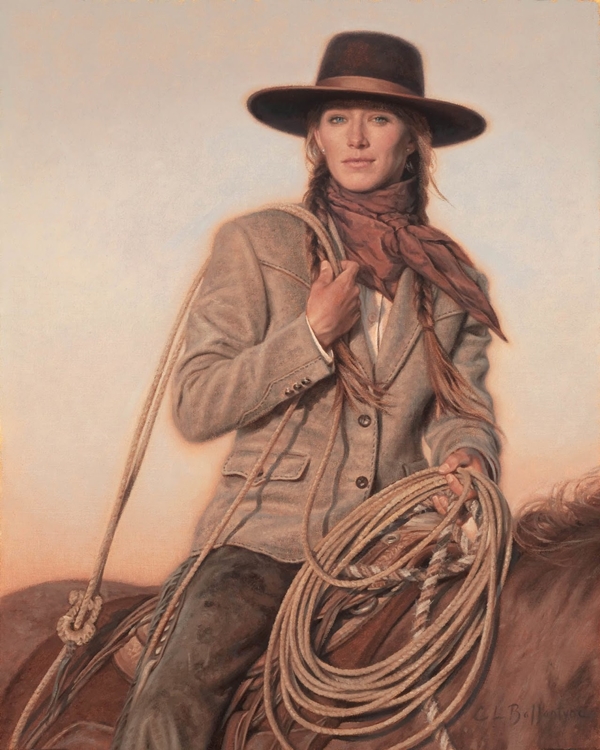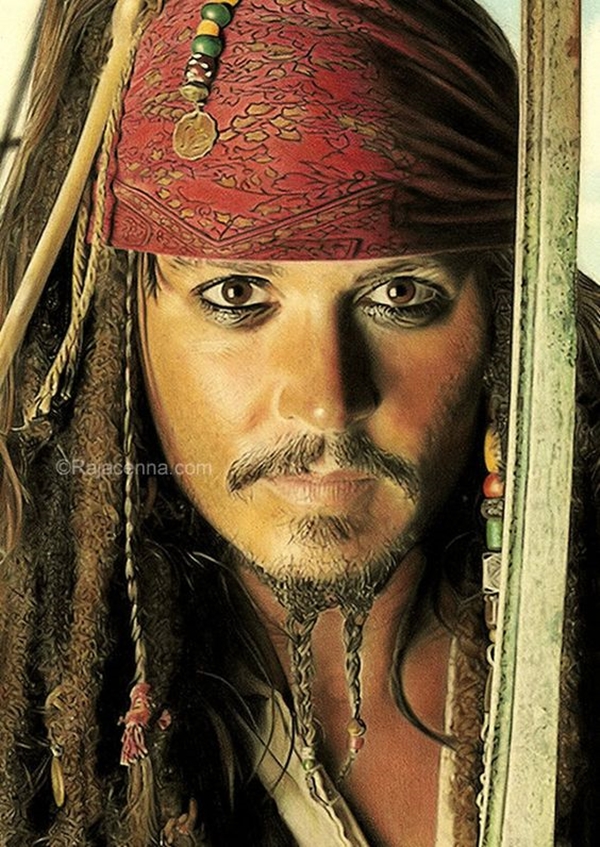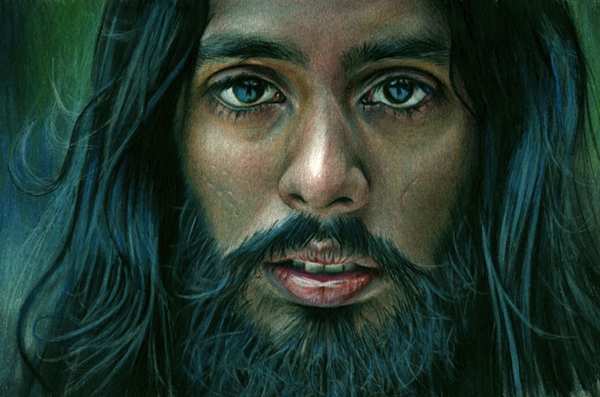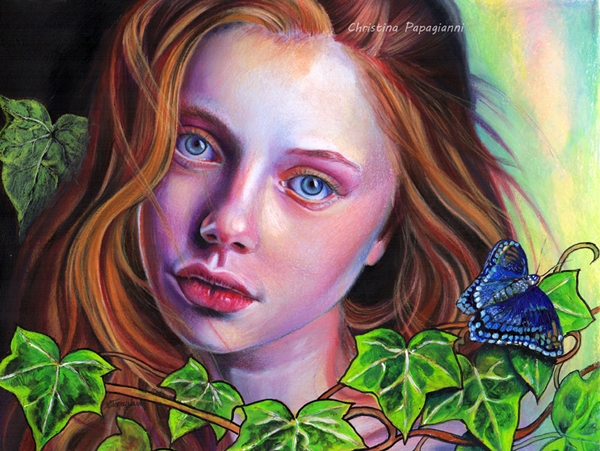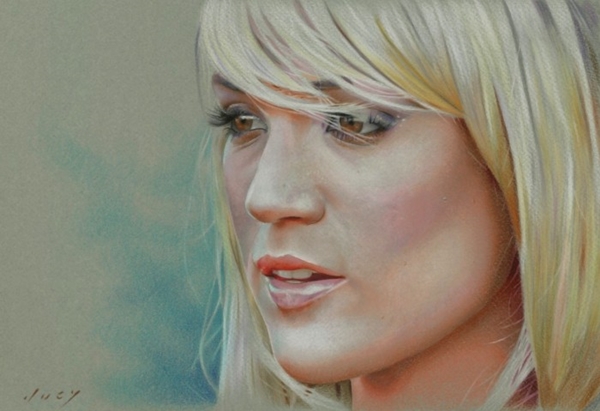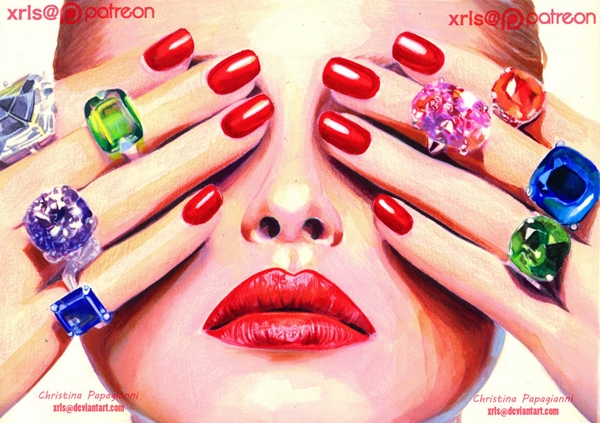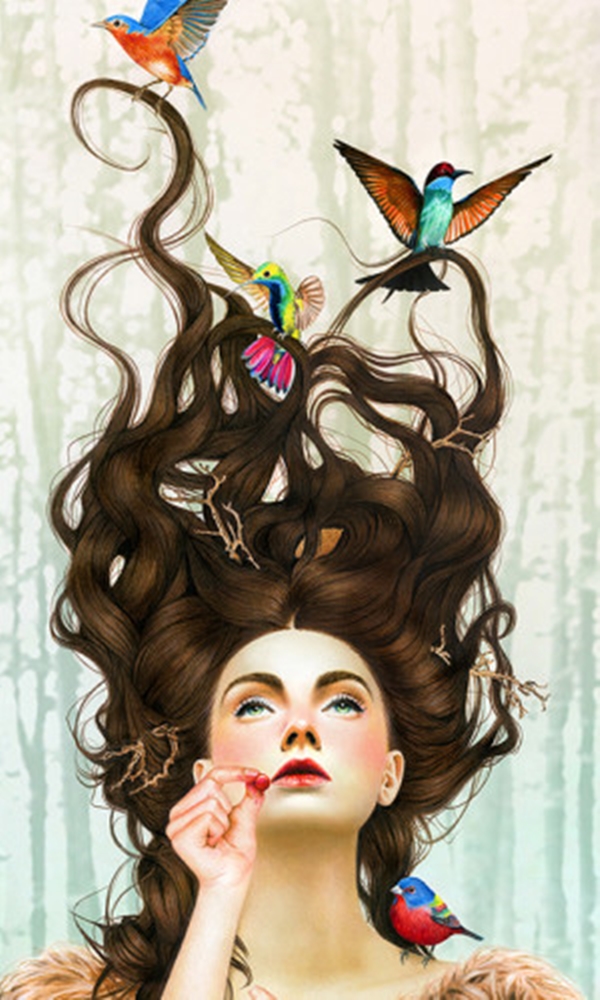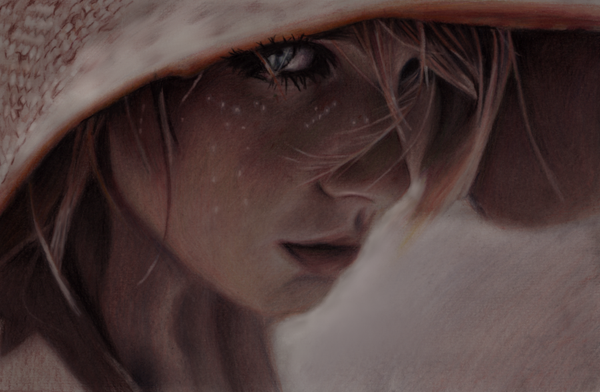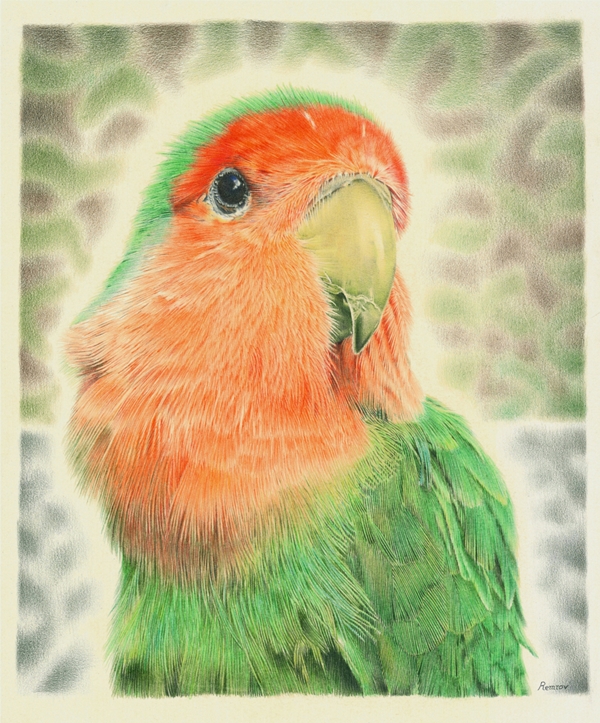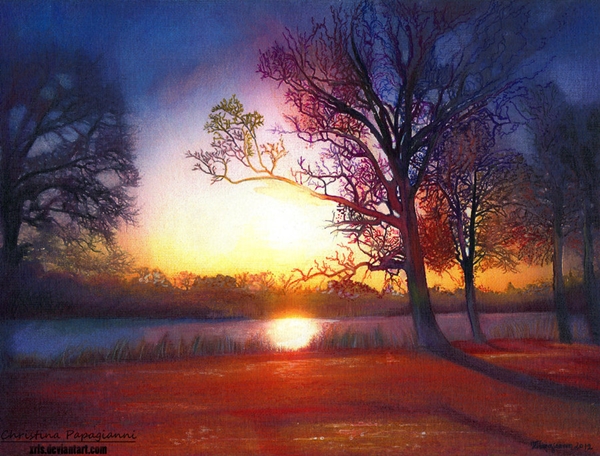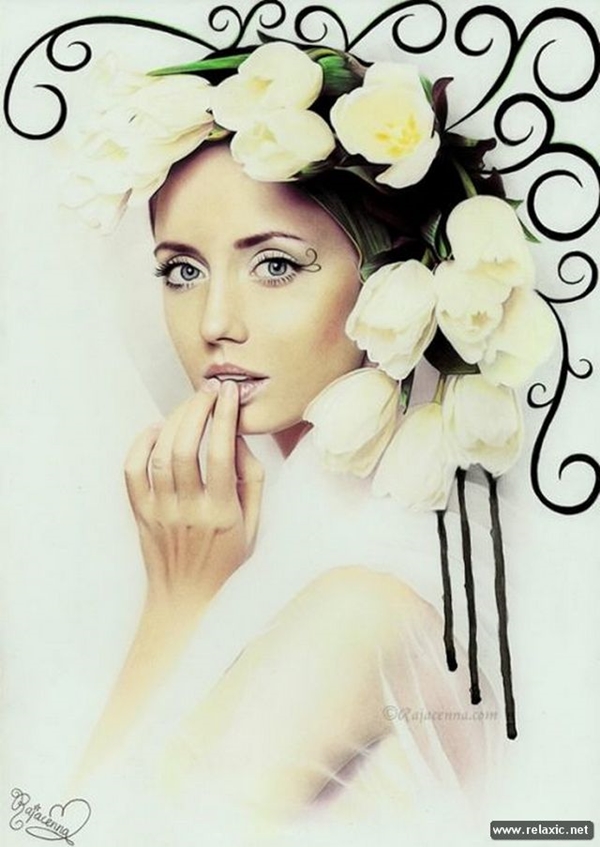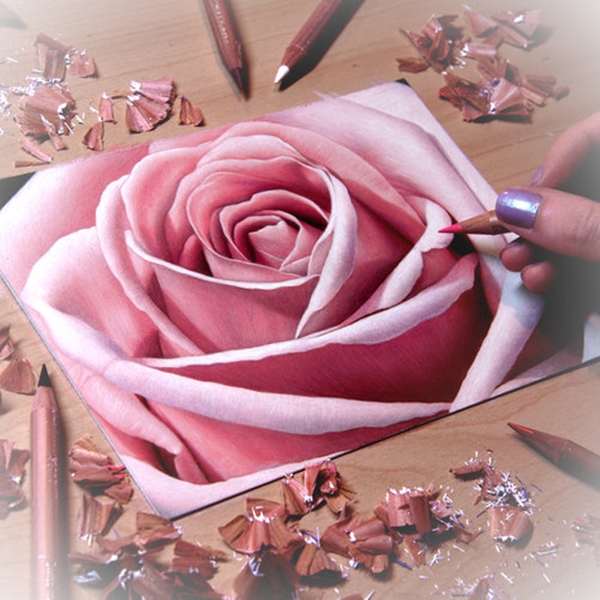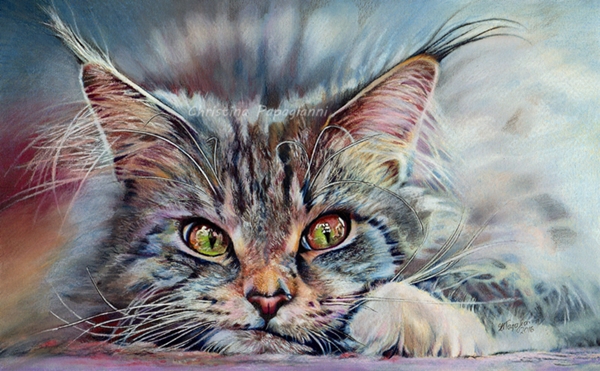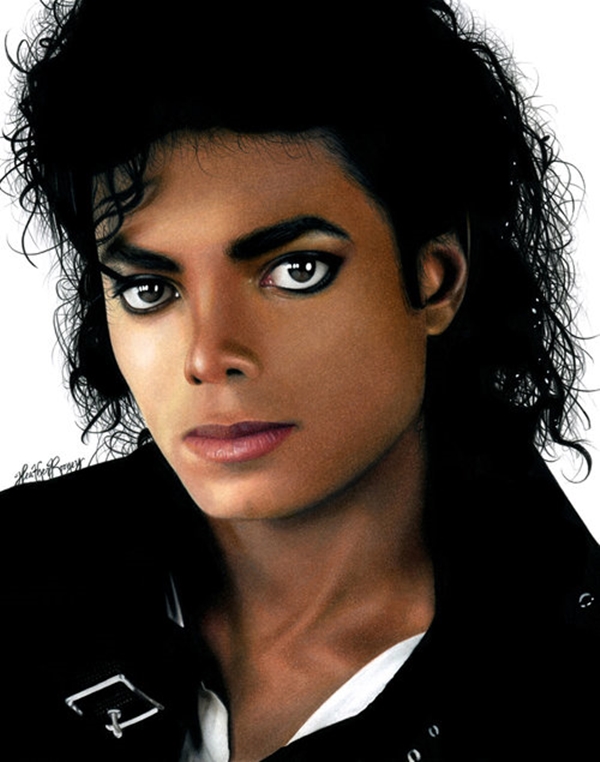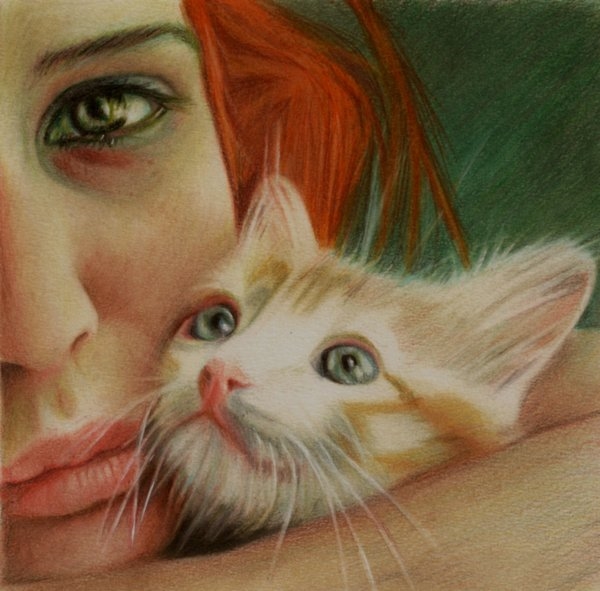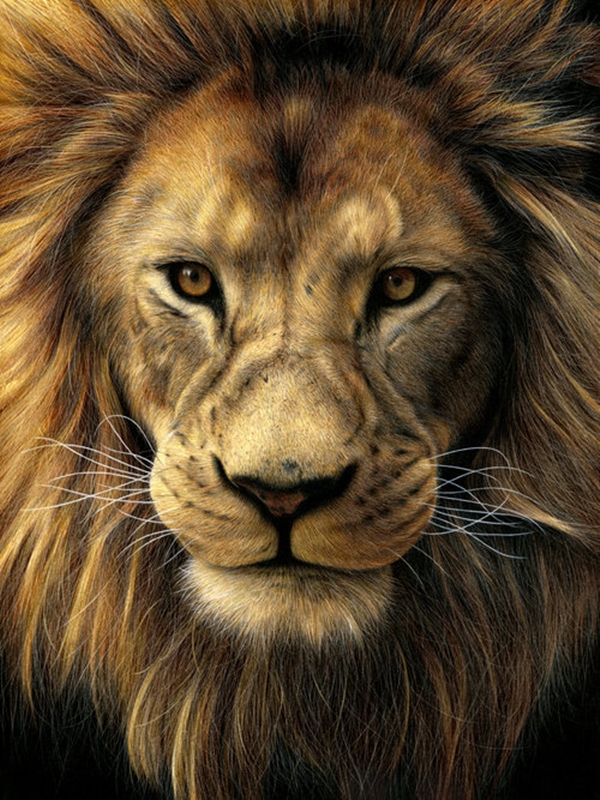 Art gives us wings and the freedom to do what we really want. With art anything is possible. Go and explore the art of Most Realistic Colour Pencil Drawings. Create your own version of reality. Pick up your color pencils and give your imagination a platform of reality. If you are in a mood to play with paints then you can also try your luck in abstract paintings with the help of these ideas.