Not every one of us is lucky to admire the most-visited paid monument in world, right? Yes, I'm talking about the three hundred meter insane Eiffel Tower. I am pretty sure about the fact that you too aspire going there and clicking some terrific selfies. But, what if you horribly crave to view this monument live right at this moment? Well, you can't go there with in few seconds but if you want to try, you can draw a Beautiful and Detailed Eiffel Tower drawings. And since, it'd be your own hand-work then surely you're going to feel the same you just need to pour pencil-work on your imagination.
Beautiful and Detailed Eiffel Tower Drawings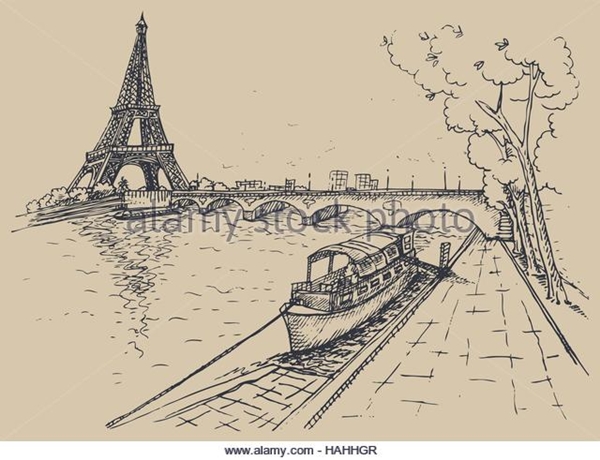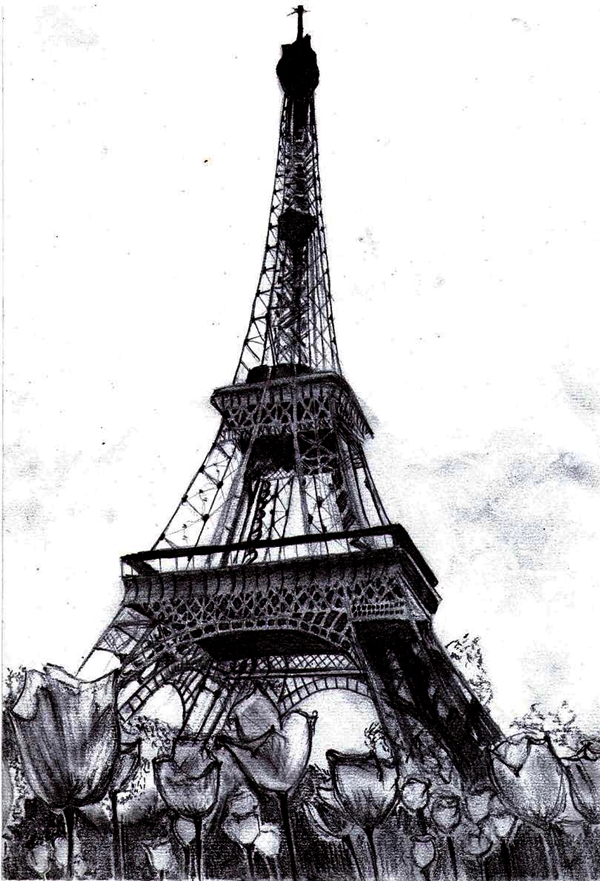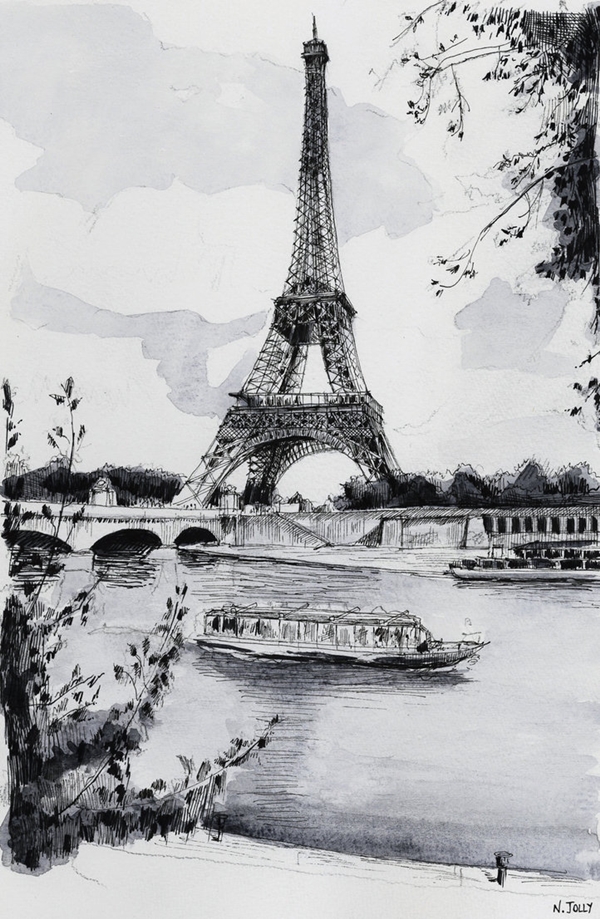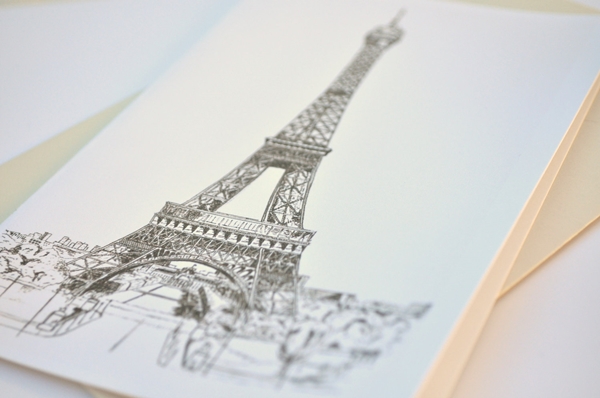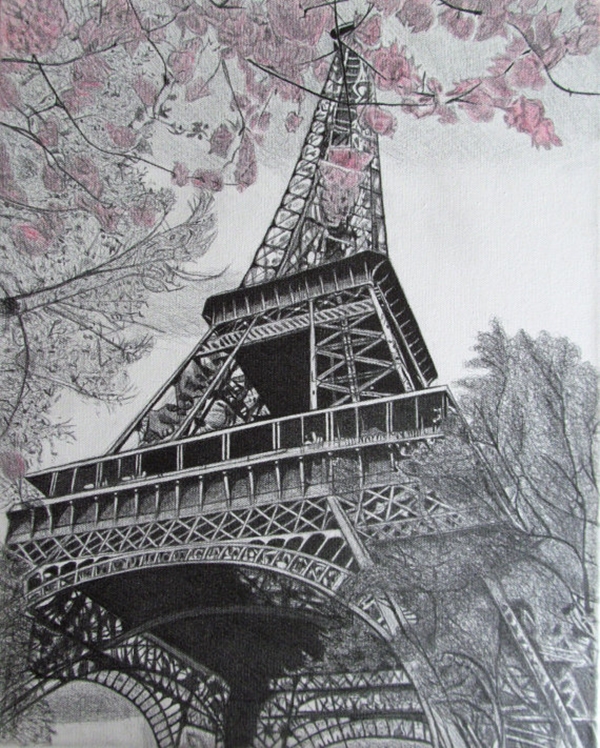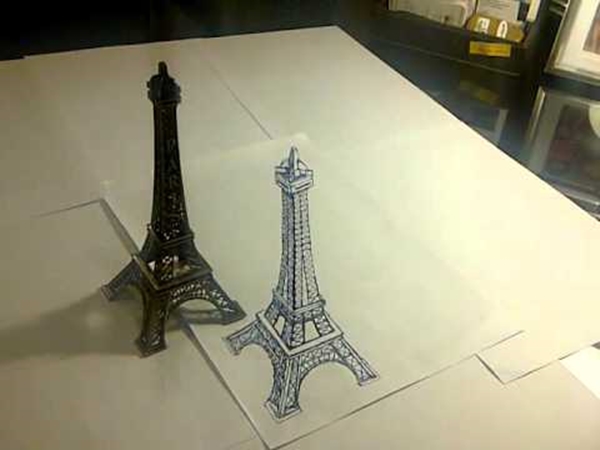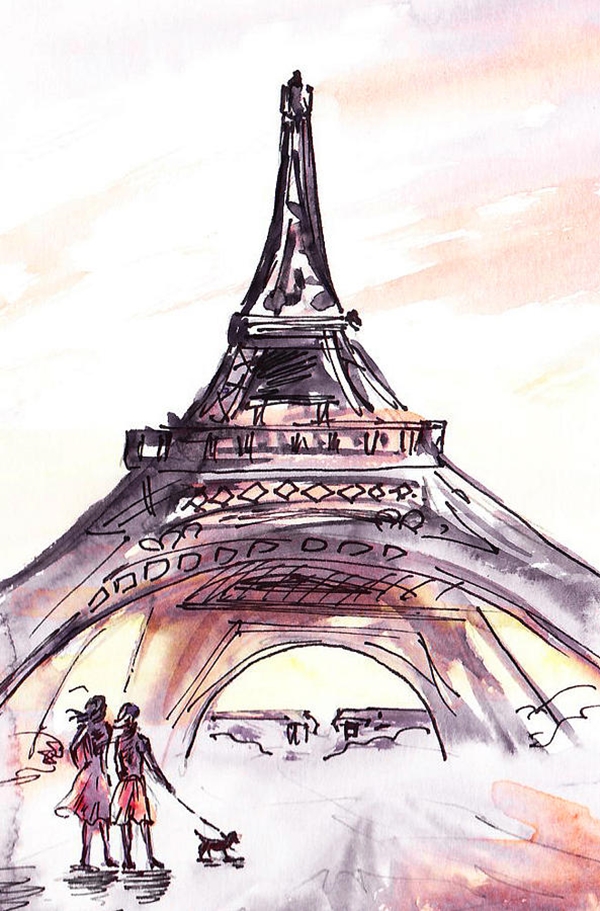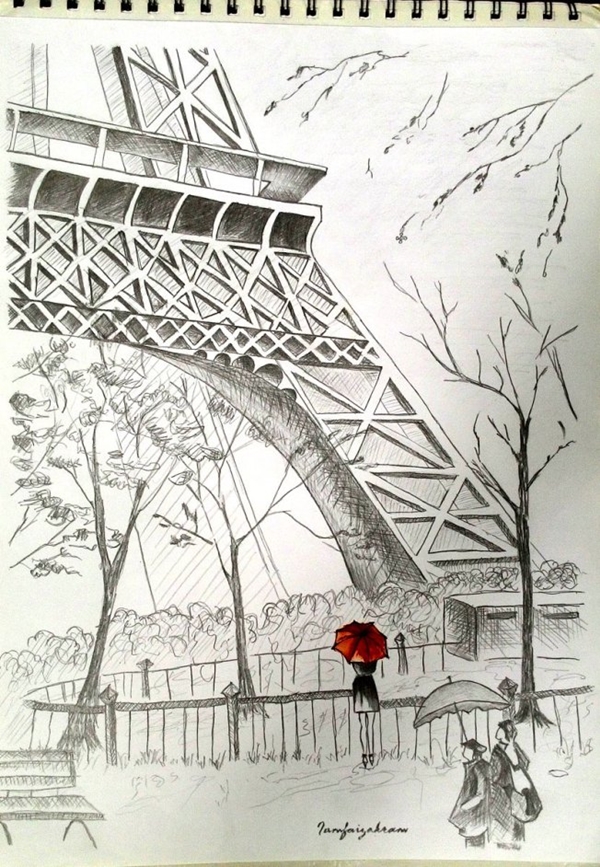 Let's Draw the Detailed Eiffel Tower:
If you have made up your mind to install this huge tower on drawing sheet then you got to have some basic tools and supplies first, such as:
HB quality pencil
Eraser (Must be of good quality or you'll waste your sheet)
Colors (Depends)
Cardboard or table as a support
Cad software(If you want to draw it on your PC)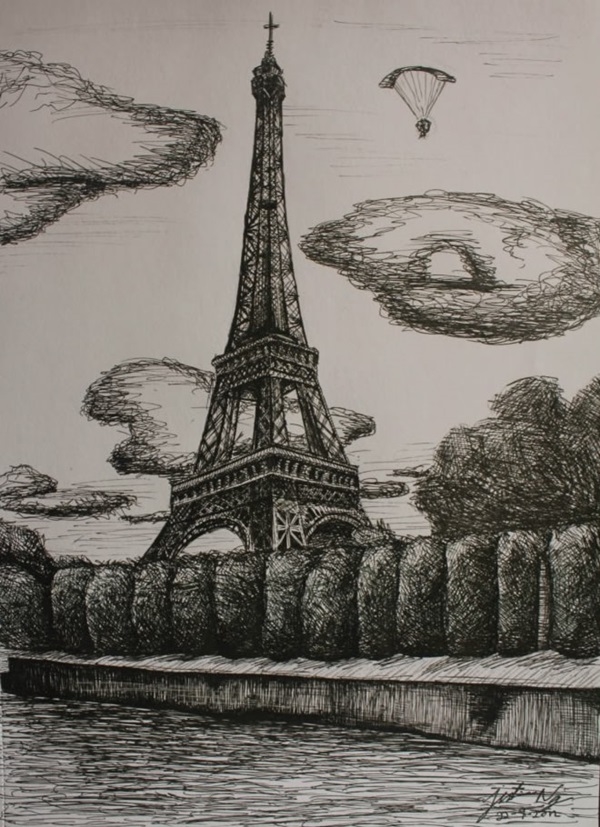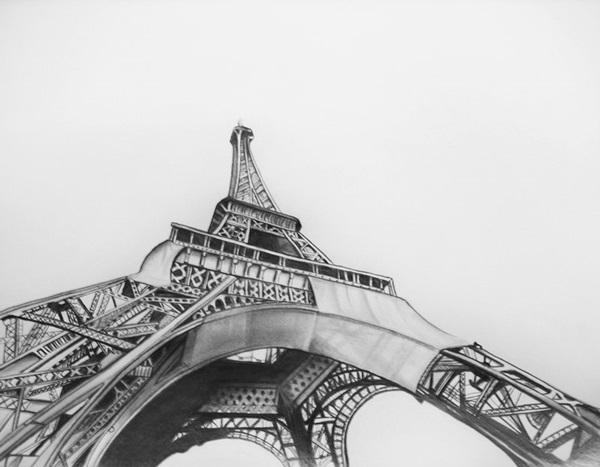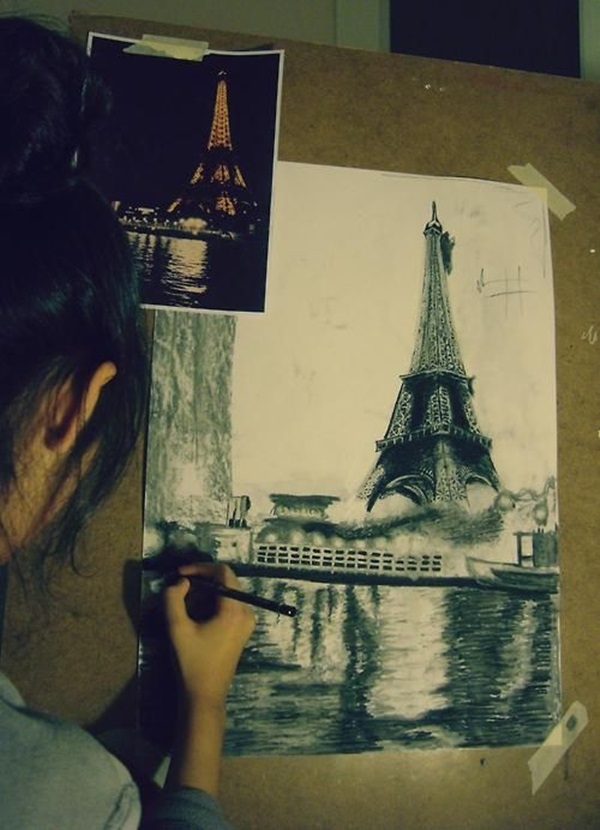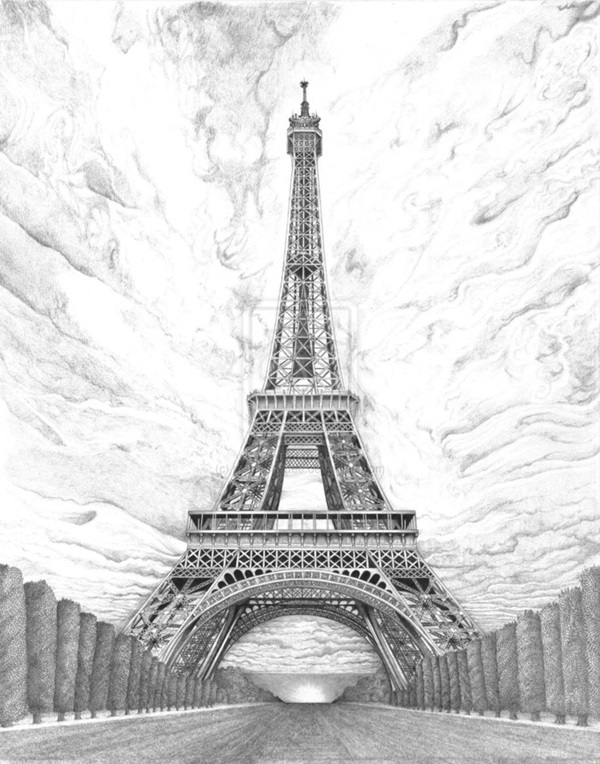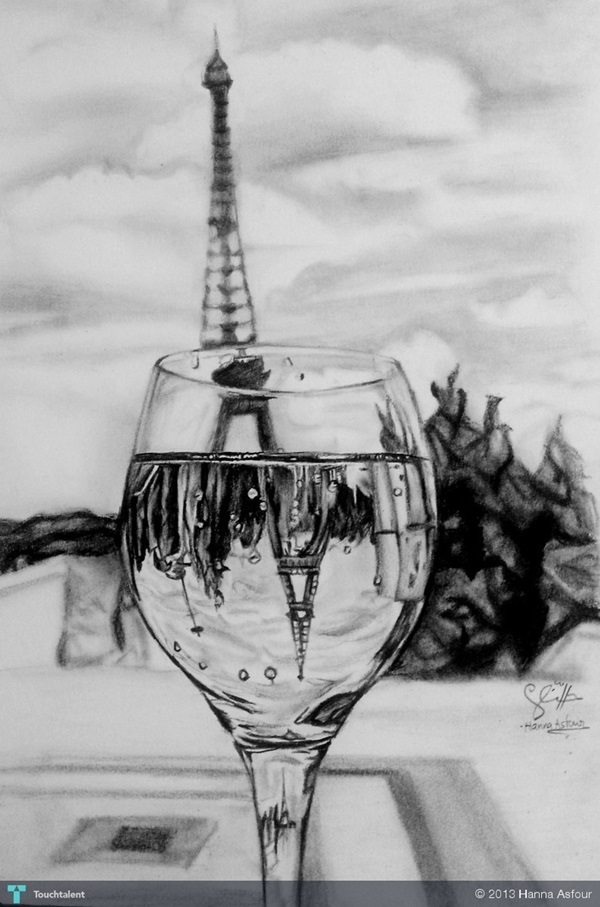 Various ways to draw Eiffel tower:
Yes, it's about drawing and sober way is have a pencil and paper and get it done and it could take your whole day to complete this. Yes, it does! But, with trying your hands practicing you can make it happen easily and smartly. Now, there are plenty of examples of 2D, 3D drawings, moreover, people are using technology now-a-days! Scroll down to check out some easy and trendy ways to draw Eiffel tower.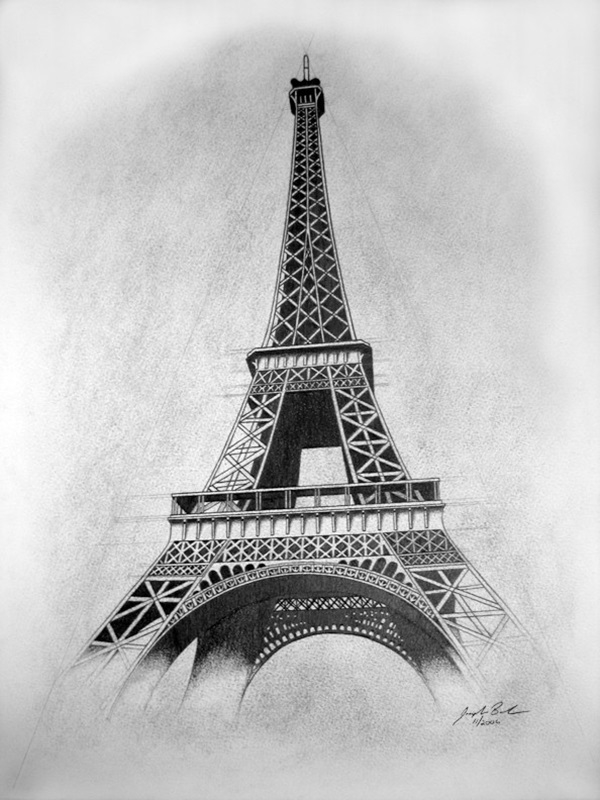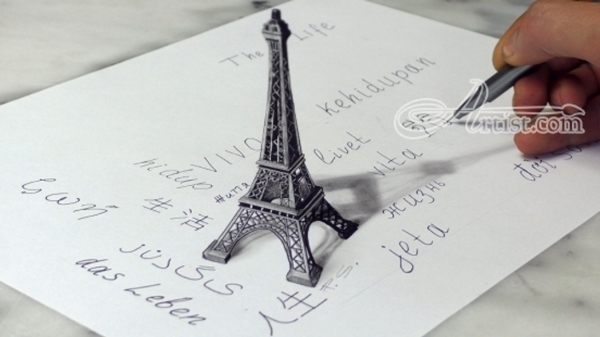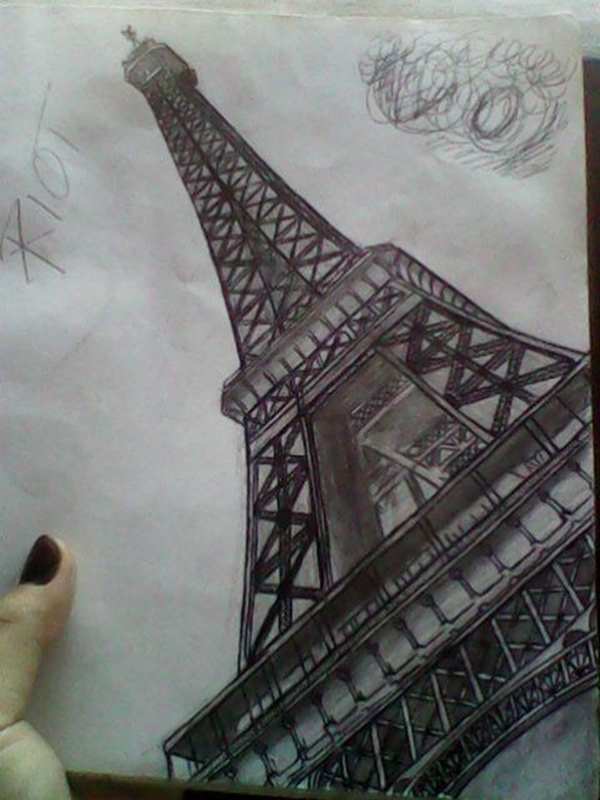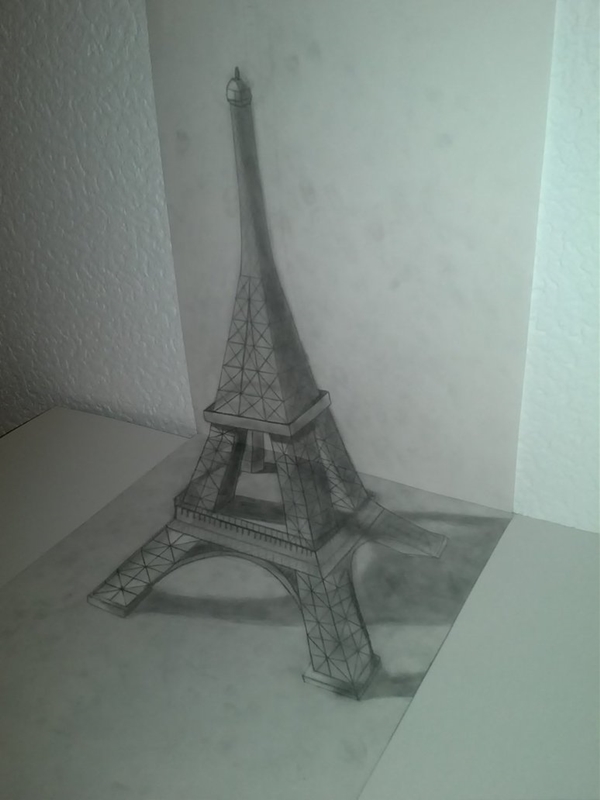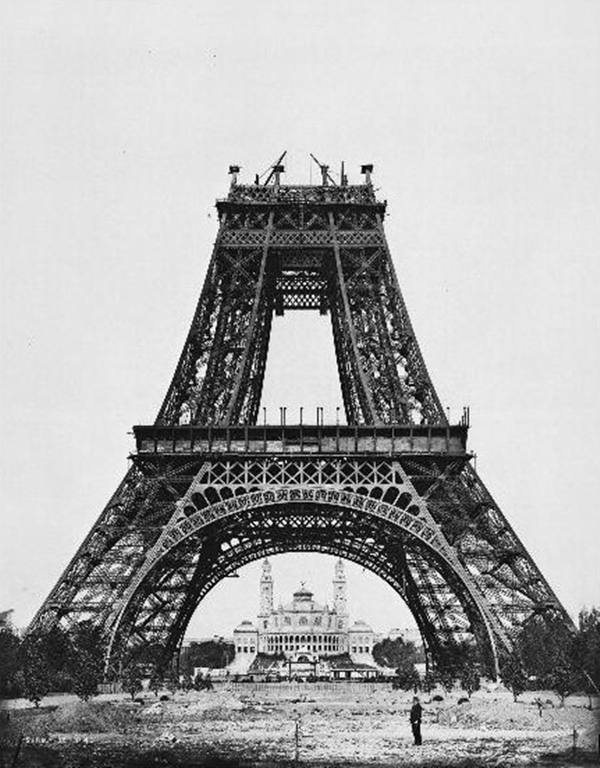 Cad:
The fact is- Now you don't have to be a Pro or a born artist, if you know about the tools and how to use a specific software, you can even draw a masterpiece like an artist does! Now, Cad is a common software to draw architectural designs (Yeah, you can consider yourself an architect). This software lets you go beyond the creativity of your reach which you can't do precisely with paper, pencil and colors (sorry, but it's true)! Spend some time learning Cad and print out your own Beautiful and Detailed Eiffel Tower drawings.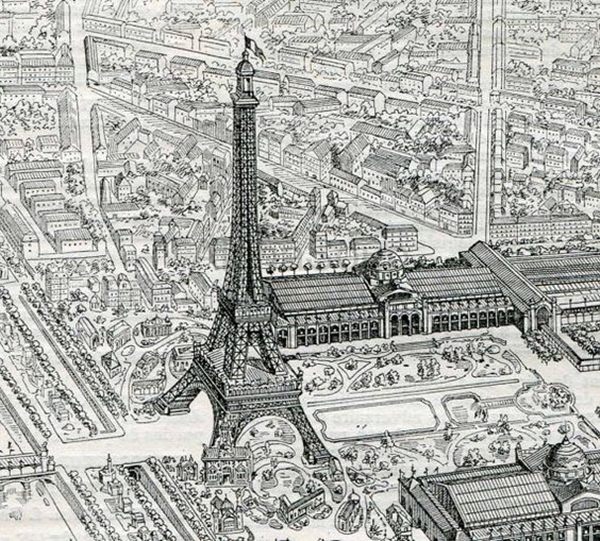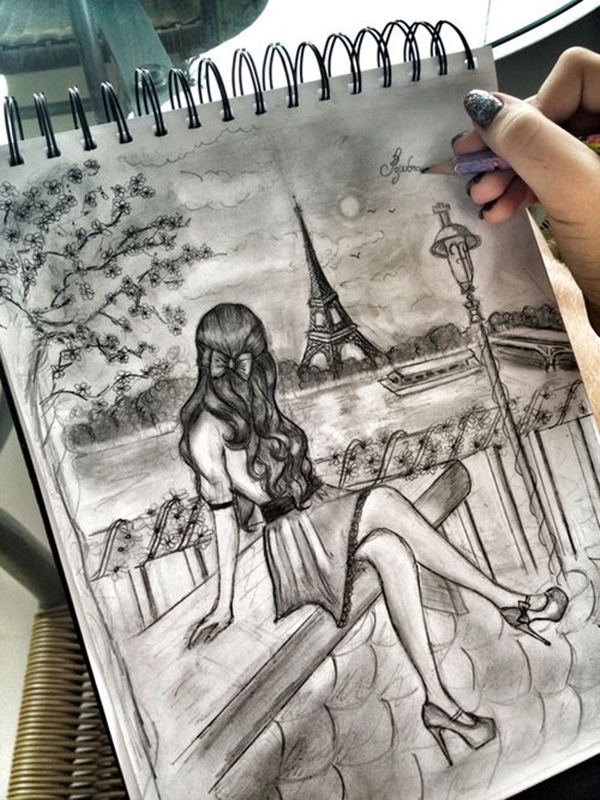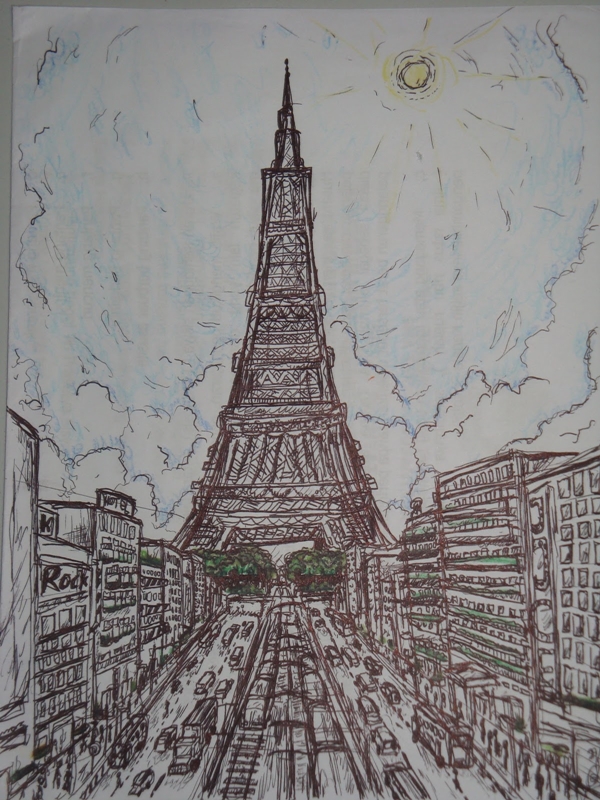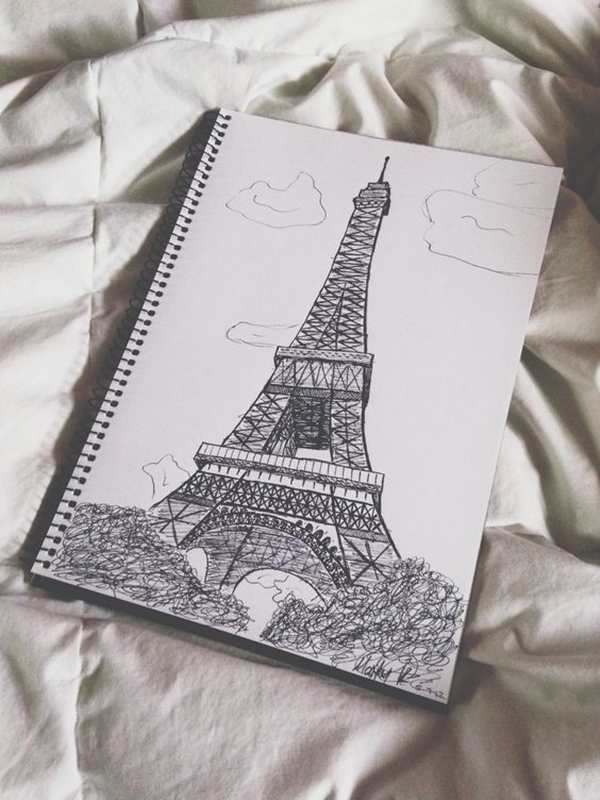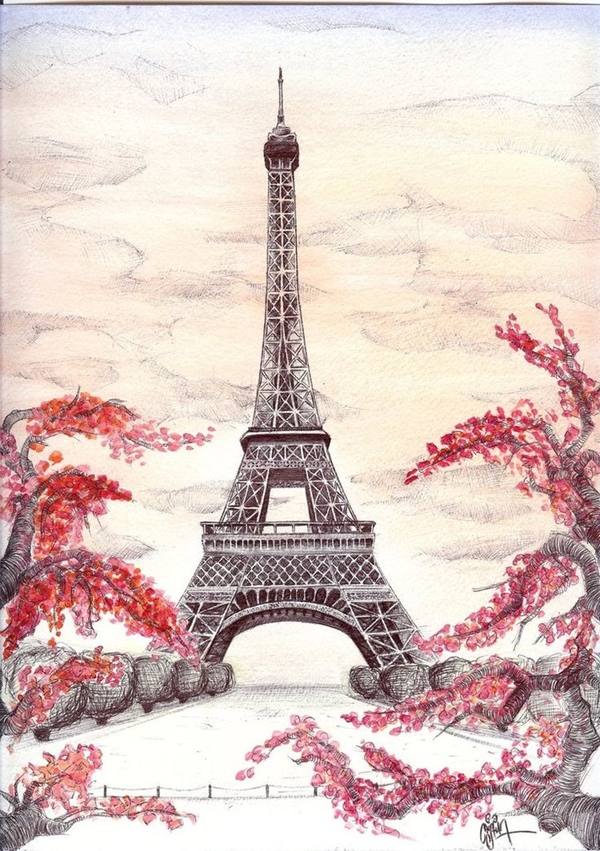 3D drawing:
Now, everyone is very well aware of what 3D drawing is! Such drawings make objects look realistic and at times create mind-boggling illusions so you can be fooled easily. In order to give your Beautiful and Detailed Eiffel Tower drawings 3D touch, you can give it a sky, back or shadow so it'll look real.
Add some colors:
Just pencil work? Dark shades? Nah! Let's make it colorful as our life is! Once you're done with the pencil work, you can add colors to it and it'll brighten up the appearance of the object and make it realistic and alive.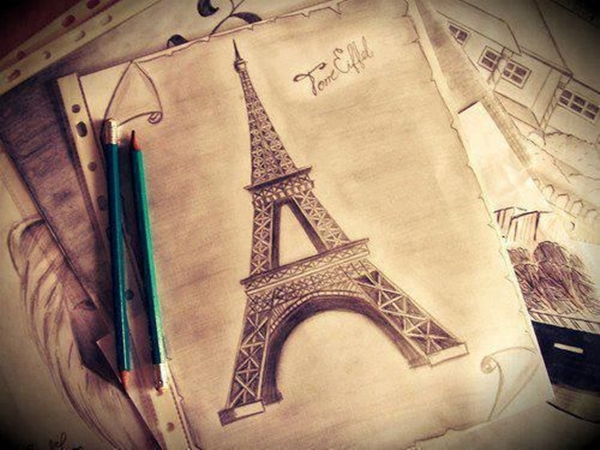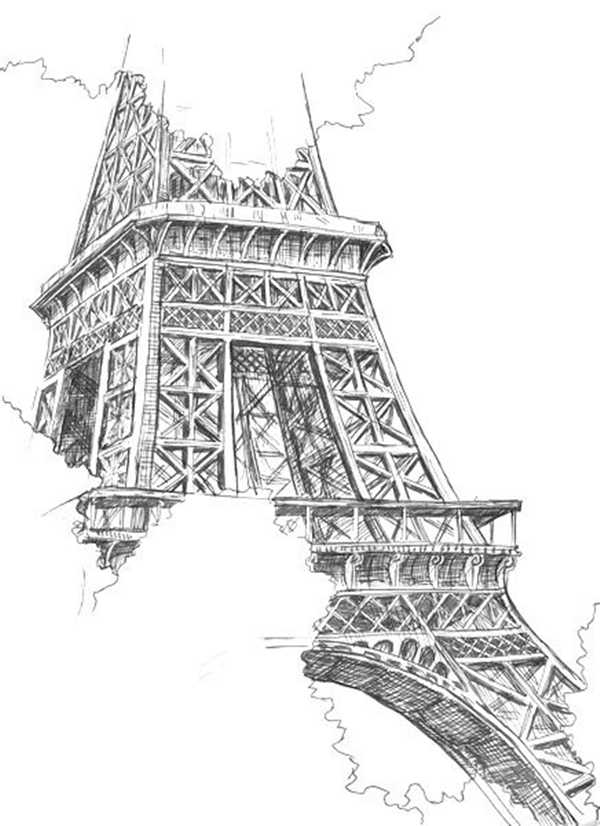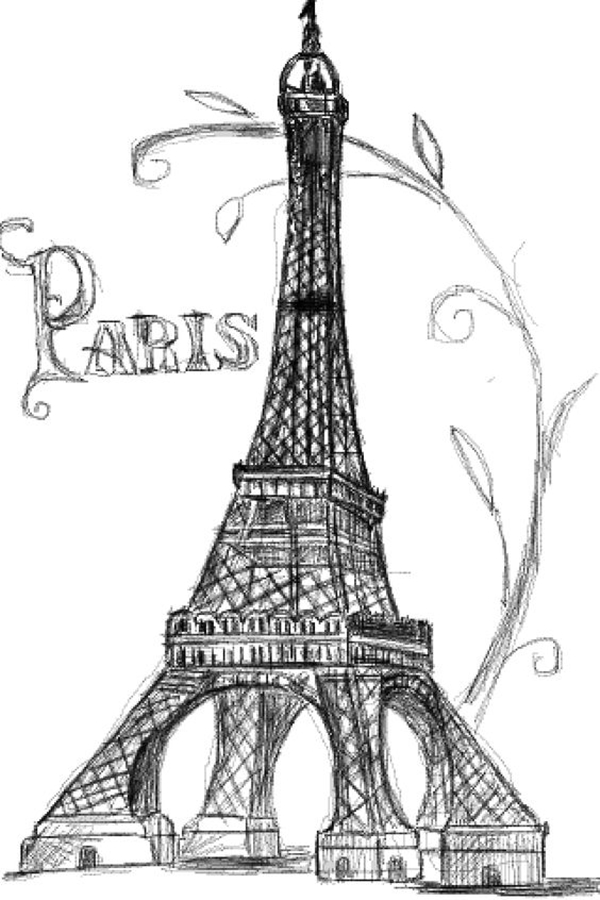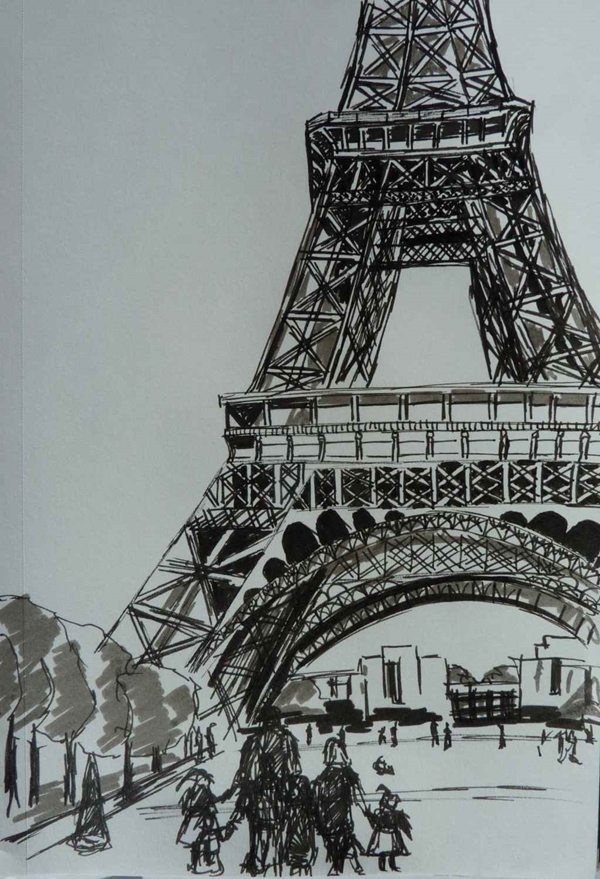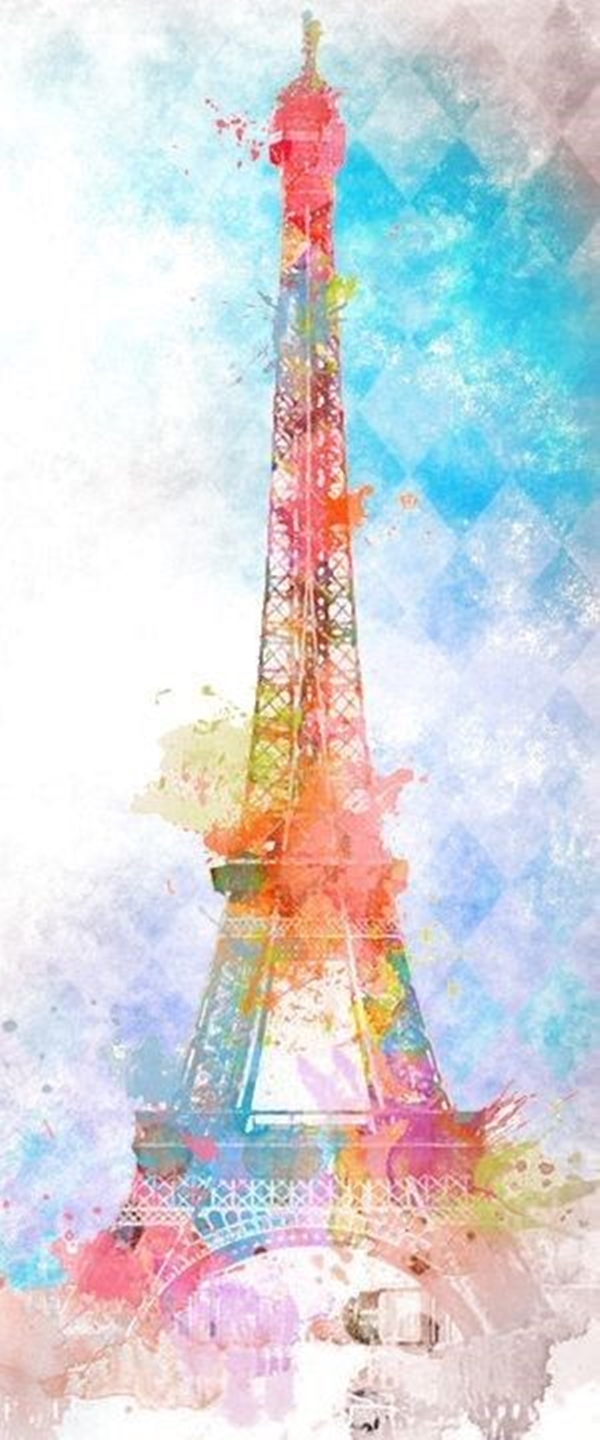 Tips for beginners to draw Eiffel Tower Drawings:
Either you're newbie or a pro, we all always seek for some tips and hacks to complete our task beautifully and easily. And when it's about drawing something in 'detail', thing might need your more attention.
It always starts with a triangle, yes, you can't draw it randomly, in order to take a fresh and significant start you better start making a triangle (Eiffel tower looks triangular).
If you want to craft 3D masterpiece, you better work on lighting, how to add light source as you know it's what makes object look realistic. This shouldn't be away from the darker object or it'll not look real.
Sketches and shading needs patience, If you want to draw a complete view with background, assume in a day time, then you better work precisely on making of sky or clouds.
Once you're doe with making triangles, rectangles or other patterns and shape, be focused while connecting the lines.
When you're working on cad software, there are tools which do the same work but with lot of difference and precision, so you better try different tools every time.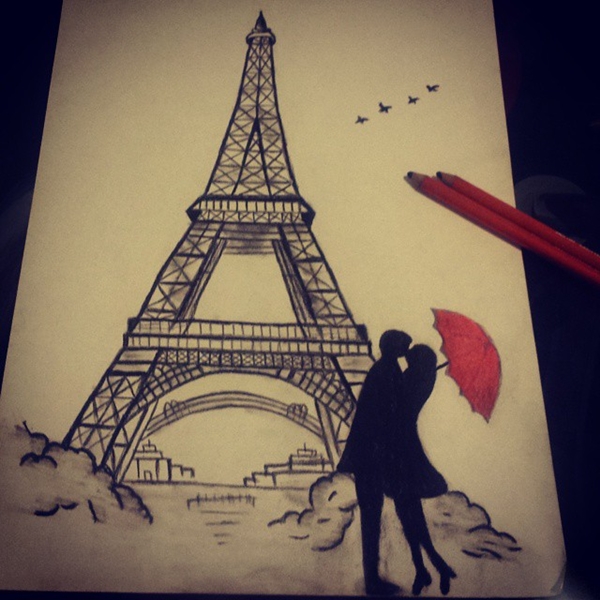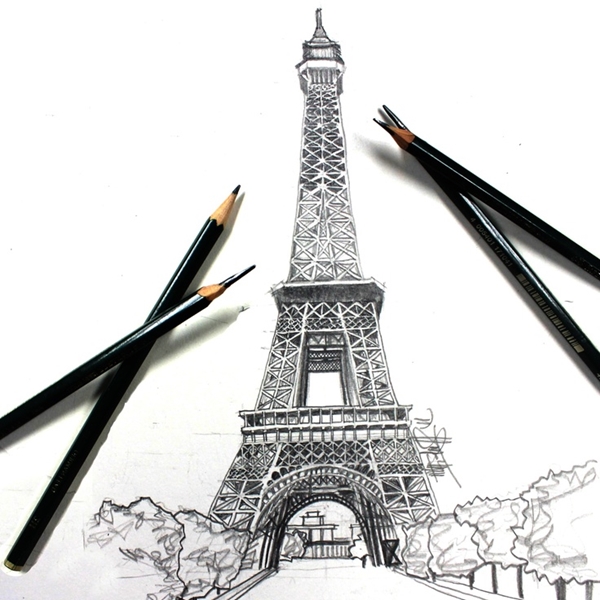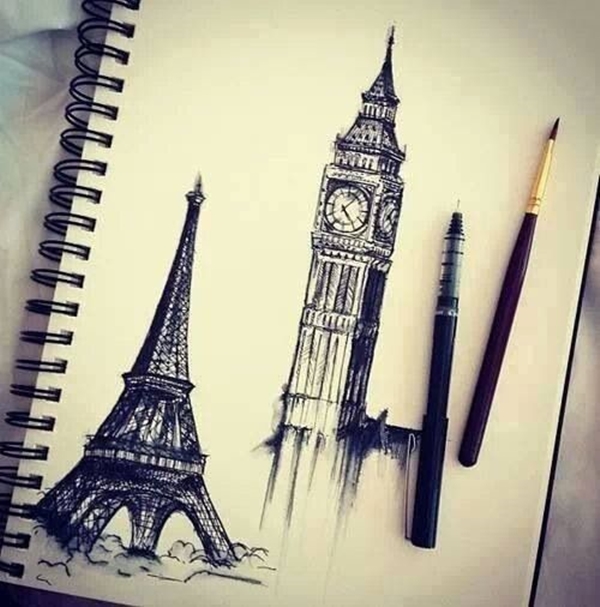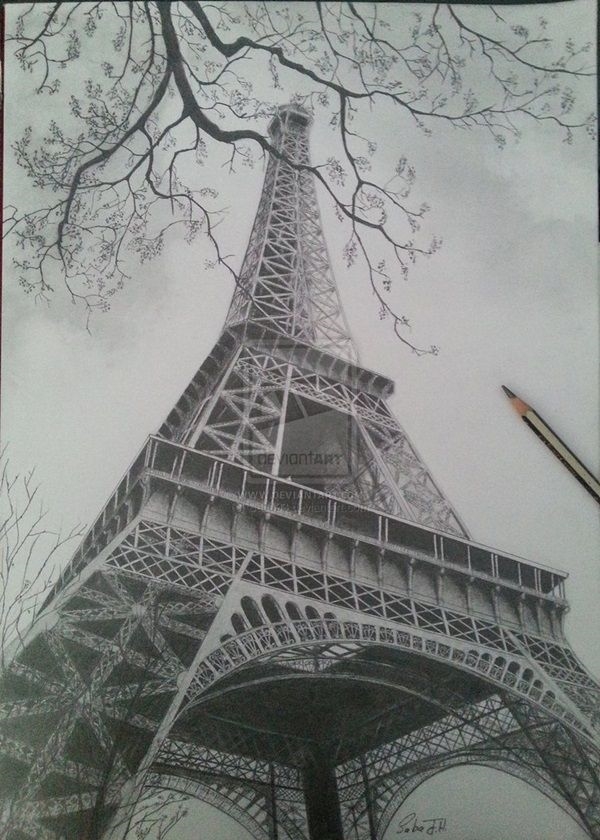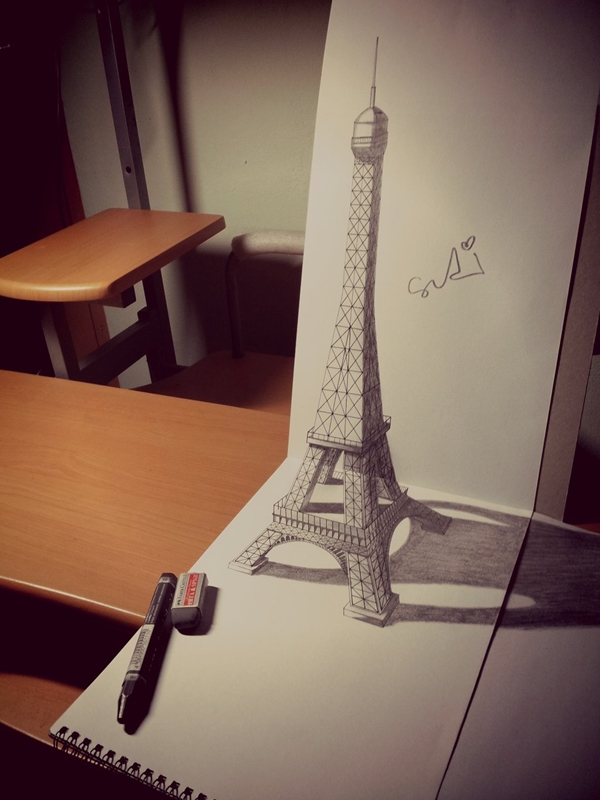 What to do with your Beautiful and Detailed Eiffel Tower drawings masterpiece!
Art needs appreciation! After a spending a long day and sweat, once you are done with your Beautiful and Detailed Eiffel Tower drawings you might feel going outside and show it to pals, parents and your loved ones? It's feels good to be appreciated and recognized! But, you can:
Share it on your facebook, twitter or instagram, and ask people to share it!
You can create your own page, group or blog where you can regular publish our artwork.
Though, art can't be sold out, you can' buy it but unfortunately, we all have bills to pay, you can Google any portal or companies, any exhibition where you can share your work and surely you'll get fair reward.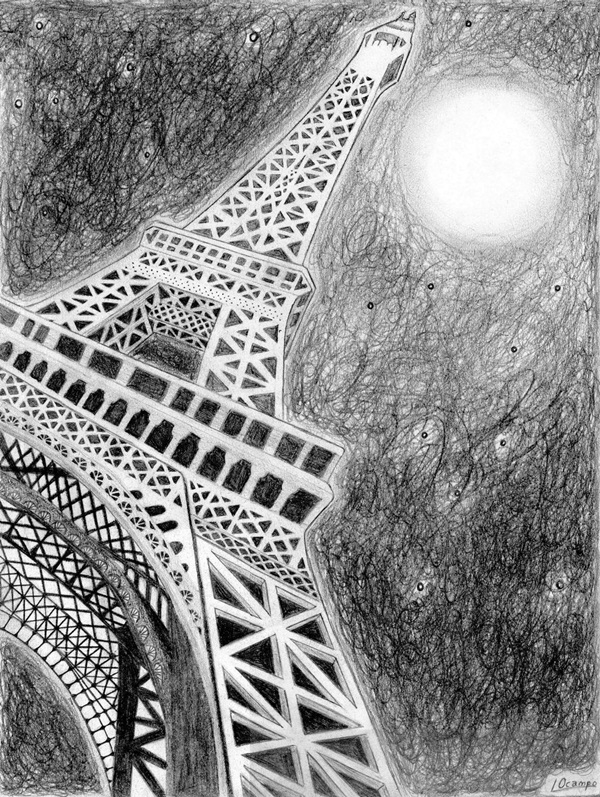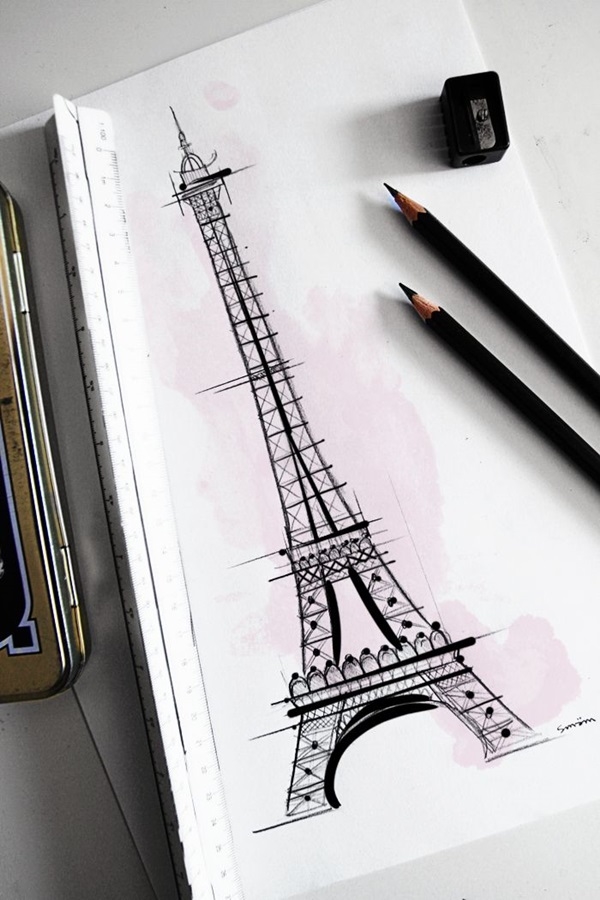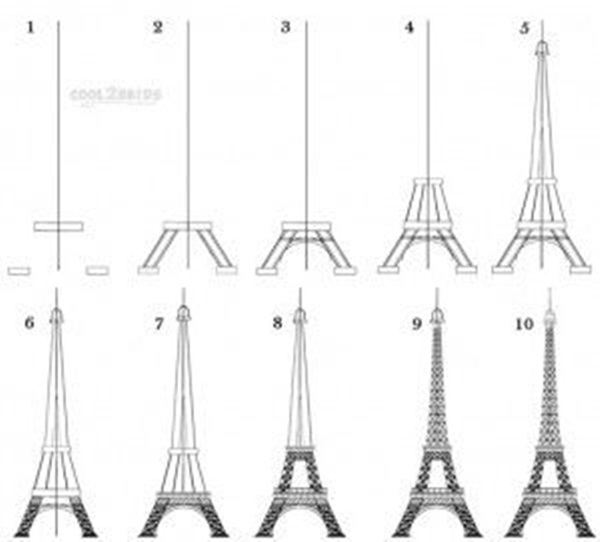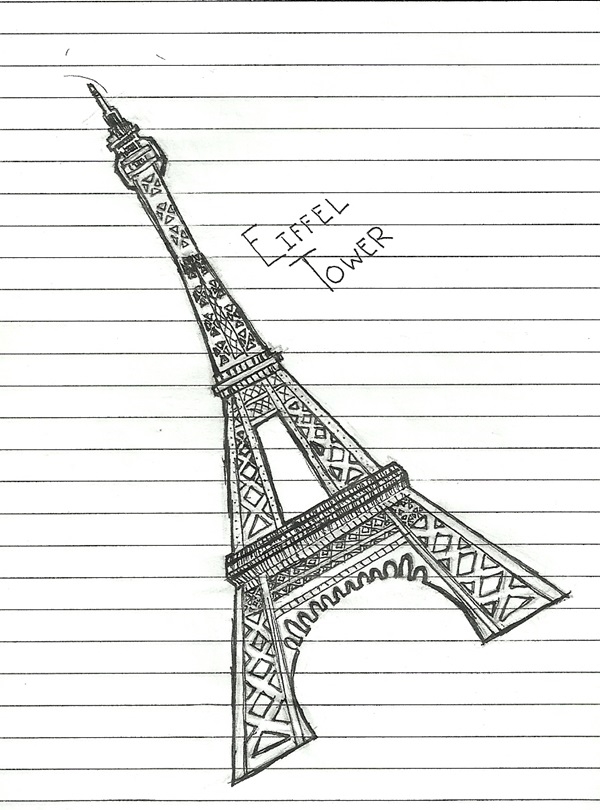 With these most beautiful and detailed Eiffel Tower drawings we intend to inject the art in your genes so you too can try on your hands and live the feel. Do drop us a comment or your favorite drawings in comment section! Have fun!
Save
Save