In this world where people find fashion inspiration and Pinterest ruled by glamorous fashion models walking on the voguish streets of this world. It doesn't take more than a second to get inspired by the Gigi Hadid's style in her badass leather jacket or Kim Kardashian flaunting her finely cut edged figure in sexy body con dresses. Though, everyone has different fashion styles and varying comfort zones that they feel most confident about! Being trendy does not count on copying the same styles that you see around. To make an outfit different from all those in finite outfit ideas you need to know these Dos And Don't's Of Fashion Which Will Change The Way You Look.
Being an IT-girl doesn't ask for those styles that people feel crazy about and go on copying just like that. It asks you to play your own statement game slaying their hearts and electrifying their lives to copy your style.
Dos and Don'ts of Fashion Which Will Change The Way You Look
Imperfection is Perfection!
Blending your updated look with a little messy vibe isn't sloppy! Instead, the imperfection that disheveled appearance gives your personality is going to be one reason for those spine-tingling expressions of those bitches around you. Flaunting imperfection in the most perfect way is what you need to do to change the way you look.
Trying Hard Is Not Your Part To Play!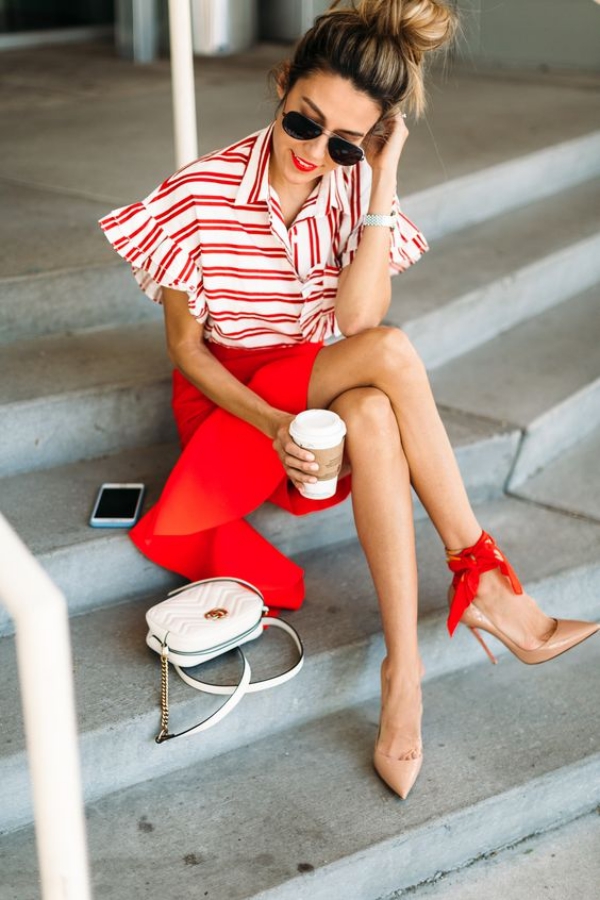 You focus on getting dressed your way without trying too hard to be the sexiest and trust me; you would be one then! Trying hard to look prettiest is not your part to play but trying hard to not stare at you would be hellcat' s job to do.
Accessorising? – Why Not?
How can you Forget the most elegant part of dressing; the only goddamn thing that makes your style slay the Fashion world? An outfit would be like any other outfit on this planet unless you know how to accessorise yourself and adorn your appearance to look different and more updated. Bring those round edged hats, Long sexy necklaces and chunky badass handcuffs in action!
Mixing and Matching Is The New Sexy!
May it be your structured blazer paired with distressed denim pant or charming floral prints gracefully matched with strips; it will always catch eyes and make them stare at you for awhile. The innumerable permutations and combinations of stylish colours, prints and patterns plus mixing wardrobe staples belonging to different style groups is yet another reason why you should go for mixing and matching.
Think Offbeat Sometimes!
If you are thinking to wear crochet little dress teamed up with pom-pom strappy sandals, without thinking about what the trend is, go for it! It's good to think offbeat sometimes to look One in a crowd of millions.
Know Yourself!
When I ask you to "know yourself ", I ask you to know about your body type, skin tone, style choices, et cetera! Your fashion would vary according to all these aspects of your personality that you may not be knowing. Read and know if you fall under the category of petite women or taller skinnier women or curvy women. The dos and don't's of fashion which will change the way you look completely depends on these factors. For example, if you are a petite women then it is not preferred to wear pants that club at the bottom or dresses that have larger prints. And if you fall under the category of curvy women then you must not add an outfit that has horizontal stripes!
Don't Trust Size Tags
You must know your measurements in inches as to identify the exact size of apparels without depending on what the size tags says. Different brands from different countries have different sizes no matter what the tag says. Exact fit is important when it comes to own the perfect bunch of attires in your wardrobe that will give you the most elegant look.
Don't be Afraid To Show Skin
Your leg bearing maxi skirt or stylist tummy flaunting crop top cannot look it's best until you are comfortable and confident in your guise. Whenever you decide To wear crop top with a miniskirt, you must know that confidence is the key to look splendid. If you don't feel like wearing anything like these IT girl outfits, don't wear it!
Sheer Outfit's a "No"
Skin showing outfits may feel like the sexy ones for you but they aren't! Sure, you can feel like flaunting your toned legs in the sheer skin showing leggings but make sure that you team up this outfit idea with full length shirt. Taking care that you don't choose inner-wears Old as your granny as to not to look weird but erotically hotter.
Hide your Secret Wardrobe Staples
You aren't supposed to show your bra unless it is made out of lace or patterned strappy style that is made to show off. But with the other normal staples, you need to seriously know about this life saving hacks on how to transform our normal bra into a halter one as to avoid those straps pepping out from the sides as you wear halters.
Now that you know these genius dos and don't's of fashion which will change the way you look and carried every outfit, you are practically ready to know about the second part of completing your glamorous appearance by reading these instant make up hacks to ease up your life.