Paper sculpture art is an ancient concept but these days it is becoming very popular and famous among many. Some of us in our childhood used to make paper-boats, paper-planes and much more. But we never knew that, this art is also part of Paper sculpture art. We have tried making air planes with the help of paper and it is actually the easiest and simplest form of paper art.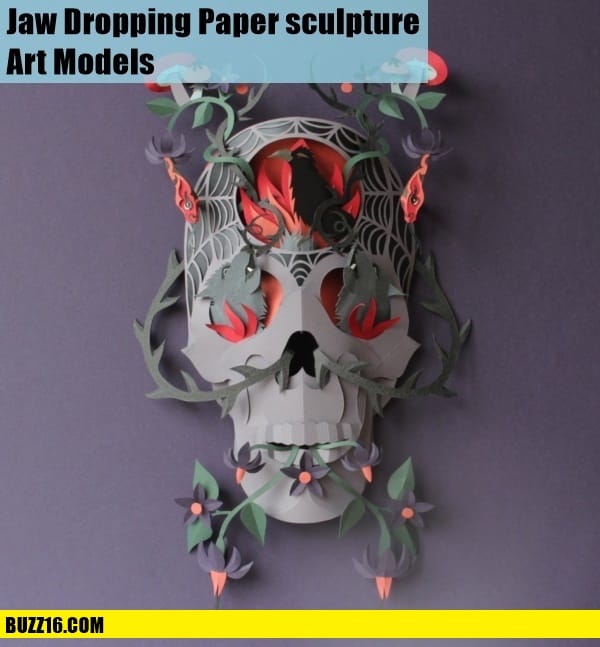 Undoubtedly, there are exceptional cases in every stream and field. They take things to the next level and create history with their names. The same concept applies to paper sculpture art. There are artists who have completely changed the level of paper art and when you will look at their work, you will be simply numb and feel something unbelievable. They with folding, Shaping, cutting and bending papers create such an ultimate artwork on paper which we can never imagine or expect to see.Relive your memories through alive photography.
Jaw Dropping Paper sculpture Art Models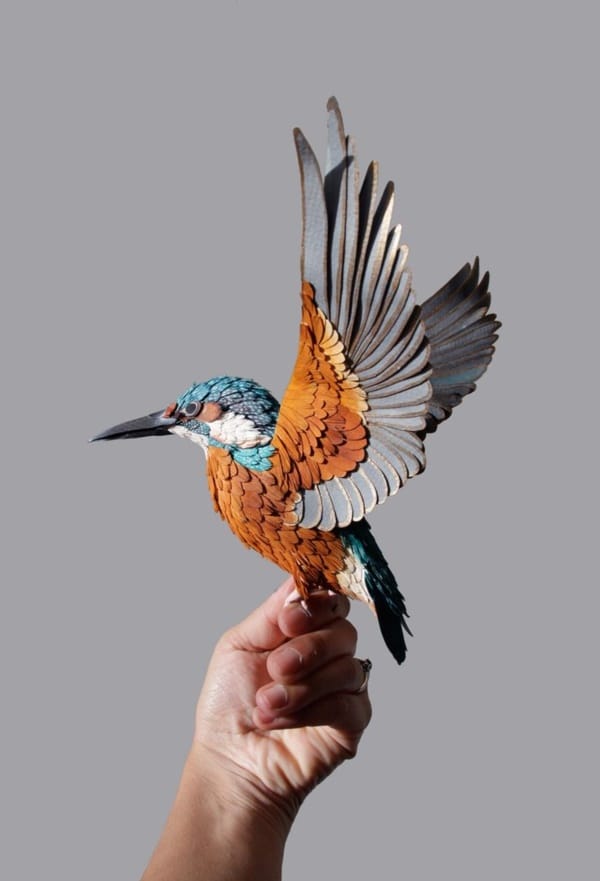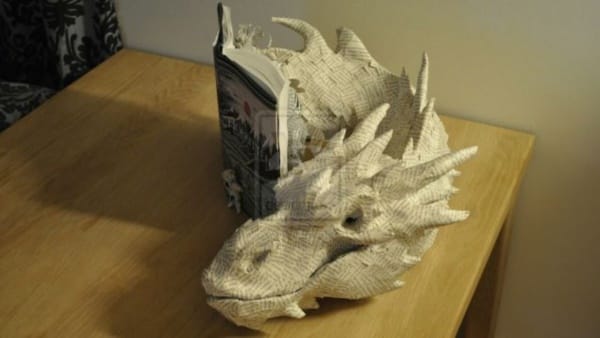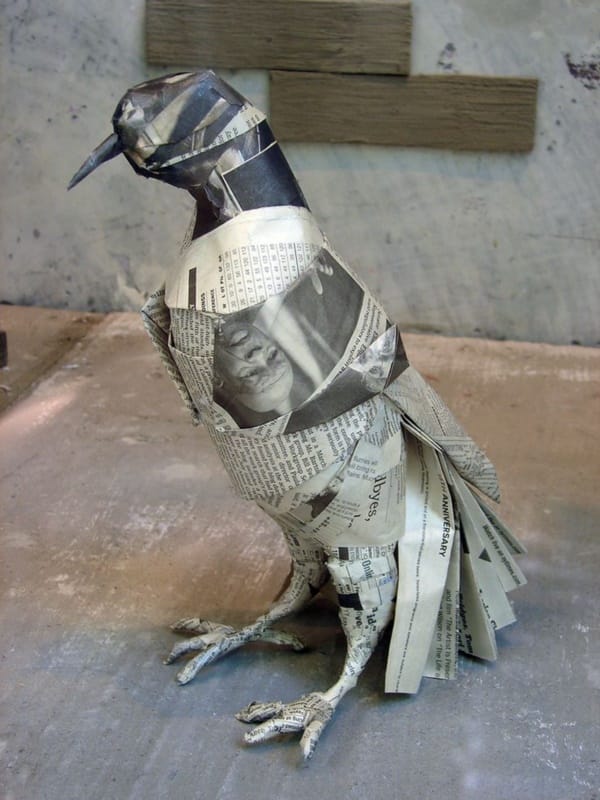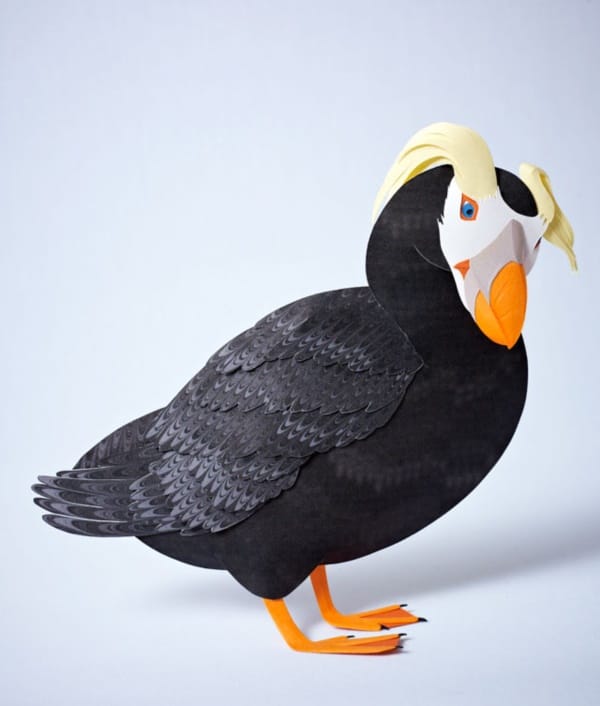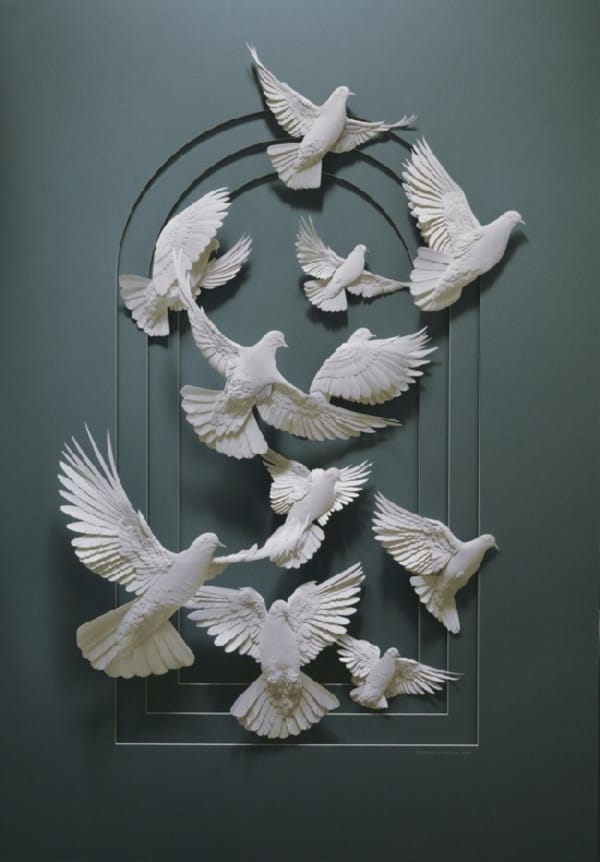 In this article we will describe about some of the best jaw dropping paper sculpture art models. How few people with their talents and dedication create such mind folks? These artists turn a piece of paper into wonders and bring a new class to art. The artists and some of their popular art work are discussed as below:
Jen Stark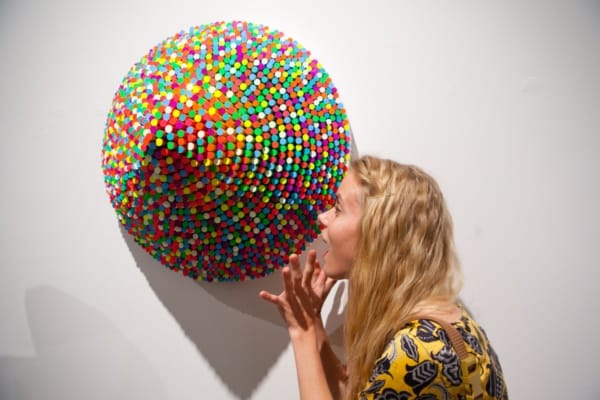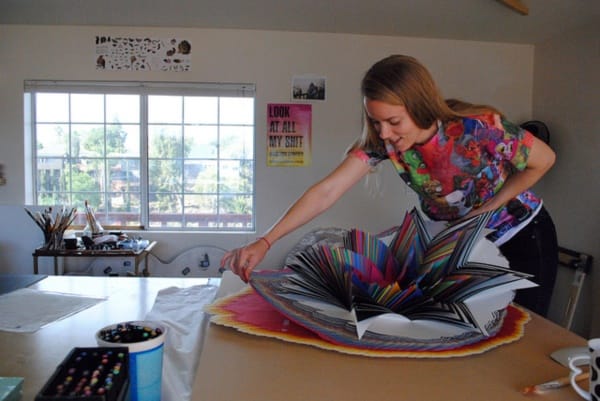 She is one of the best paper sculpture artist. She is born in Miami in United States and her majority of work involves paper sculpture. She is famous for animation drawing and painting. Jen work draws motivation from microscopic things around us or patterns like nature, anatomy and wormholes. Over and out, enchant, reciprocal and Coriolis effects are some of her best models on paper.
Simon Schubert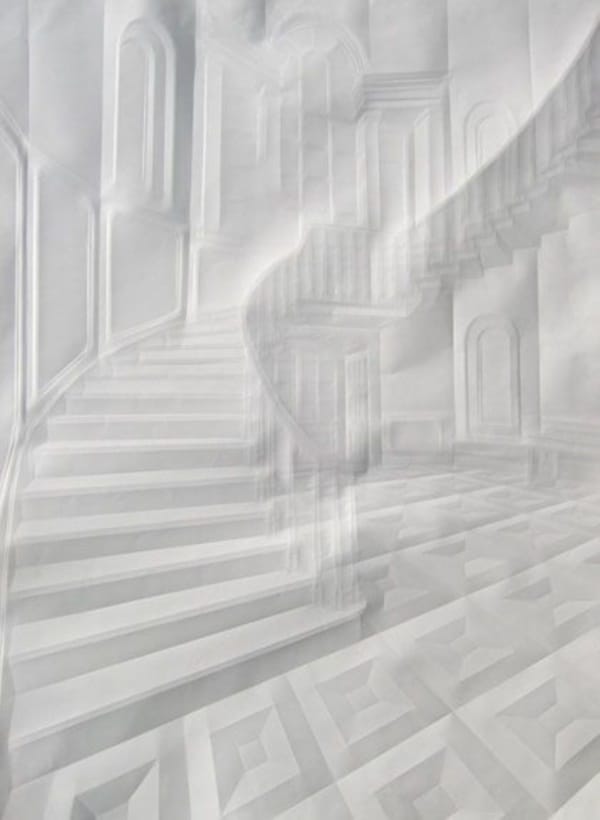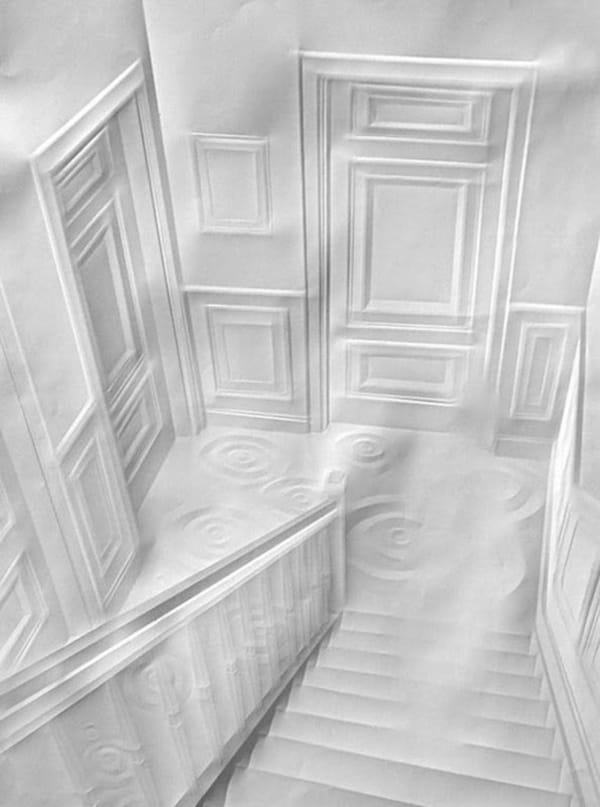 Simon is a Germany based famous artist. Simon Schubert works imagine common situations, architectonical settings and objects. However, the materials which he used to create with his work are usually white paper folded or sophisticated and sometimes mixed media arrangements. The art which he has in his hand is something which will leave us in staggered state and we will not be able to believe that it is made something on paper.
Ray besserdin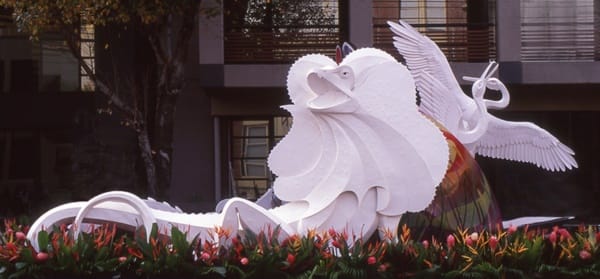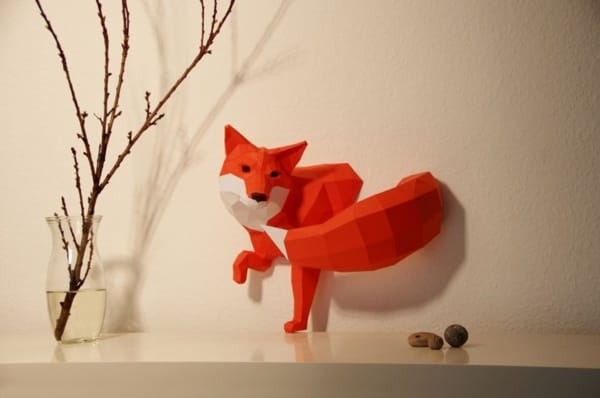 Ray's sculptures are immensely both aesthetically and technically. From childhood he is fascinated for the versatility and beauty for paper art.
He has been awarded by 3 Dimensional Illustrators award show and he had won 1 Gold, 2 Silver and more than 10 Bronze awards for his paper work.
He is one of the elite paper artists and he has the ability to turn a simple flat piece of paper into magnificent art with emotion, depth and breadth.
About his work, we cannot express in words as once you will see his work you will also find yourself standing at the same place. You will also not be able to express the depth and beauty in his work.
He believes that, "The more his material insights, the further his art skills will take flight.
Emma Van Leest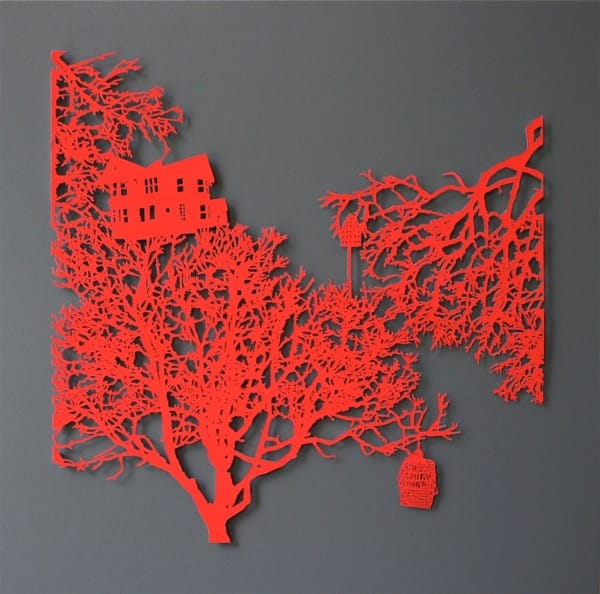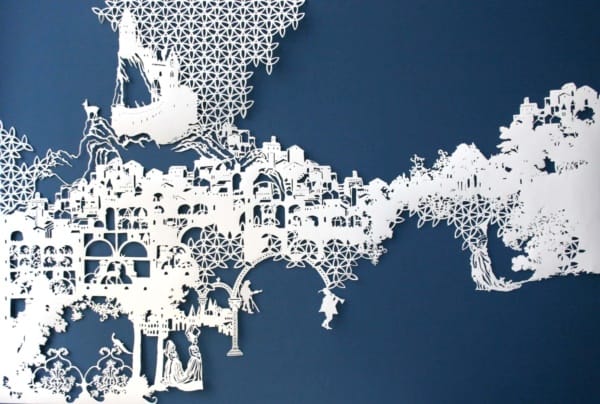 She is an artist born in Melbourne, Australia. She has done her graduation from RMIT University in Bachelor of Fine Arts. She is becoming a very famous name in the world of paper sculpture art. Her intricate eye and steady hand on piece of paper turns a humble art which looks so amazing that words fail to elaborate. Between the shadow and forgetting, Forager, Amoris labor, Arcadia, Goyang series are some of her best paper sculpture art.
Helen Musselwhite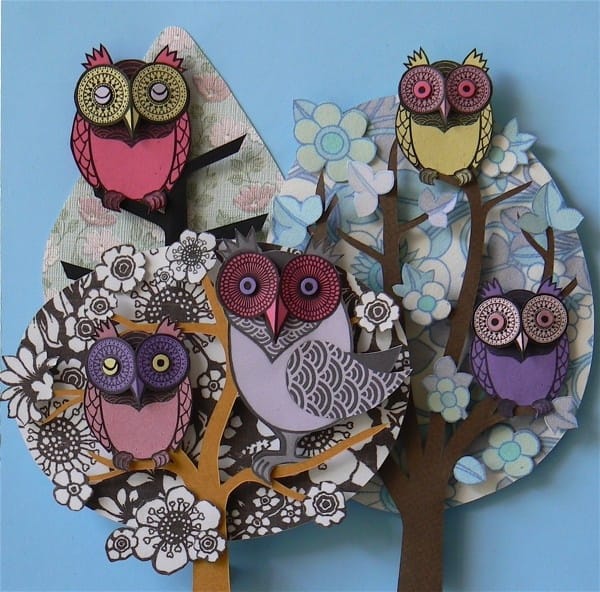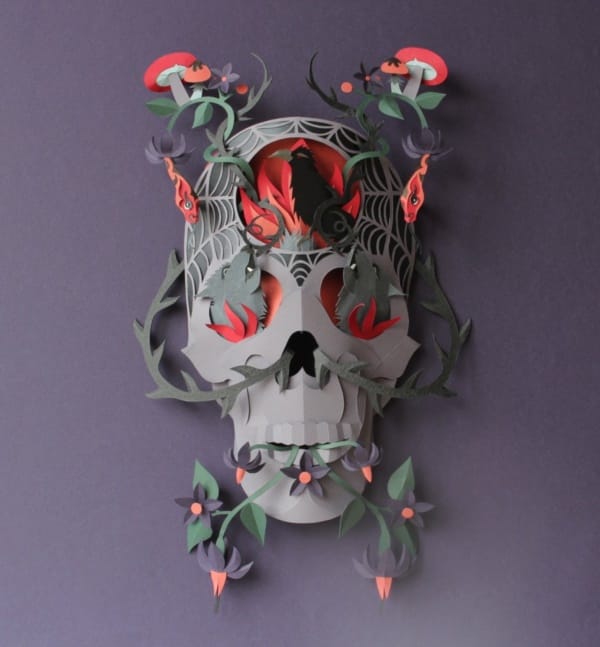 Helen creates different and unique paper sculptures. She is famous for individual and high visually appealing framed arts.  She is famous for art which is created by arranging pieces of papers which makes them look interesting and intriguing. Each piece of paper is hand cut layer with coloured and strong images or designs. From her art, we can get to know that she is close to owls and in her maximum artwork we can feel the presence of owl.
Sher Christopher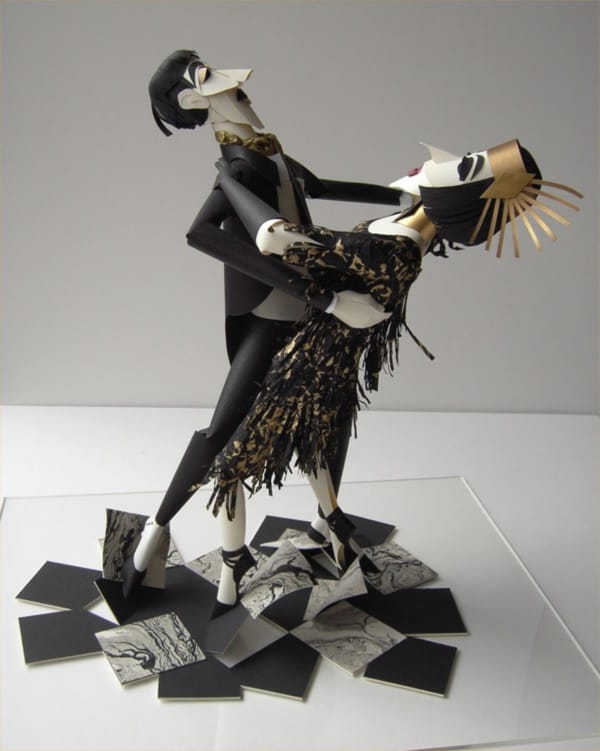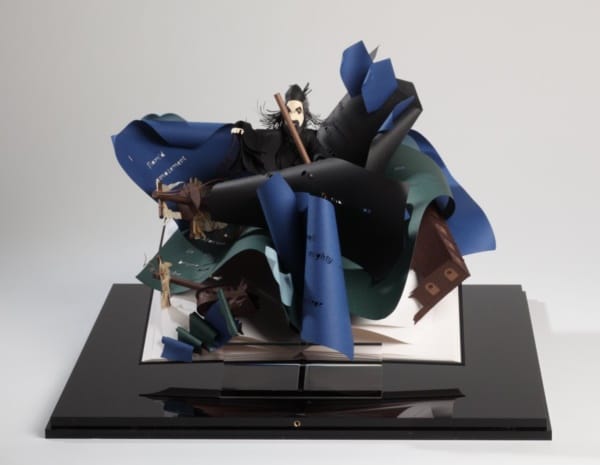 Christopher is inspired by hard time lessons, life, film, literature and music. She is an UK based artist.
She enjoys and manages to convey her complex emotions over the paper art. In one of her master piece collection she has described the pain when she lost her mother, who died because of cancer.
Christopher mainly created Sorrow from Daler-Rowney sculpture art and she used no wire inside the whole structure. It was created with super glue to paste the remaining structure of the model.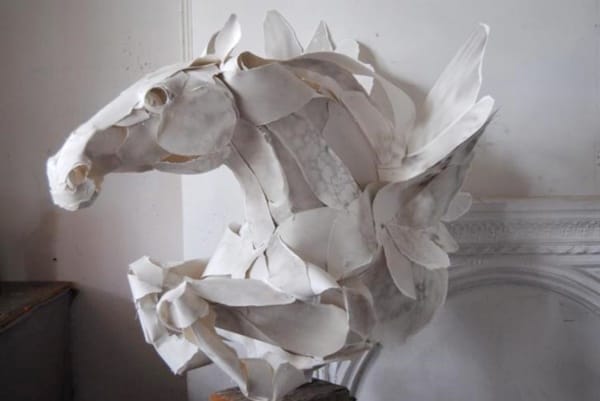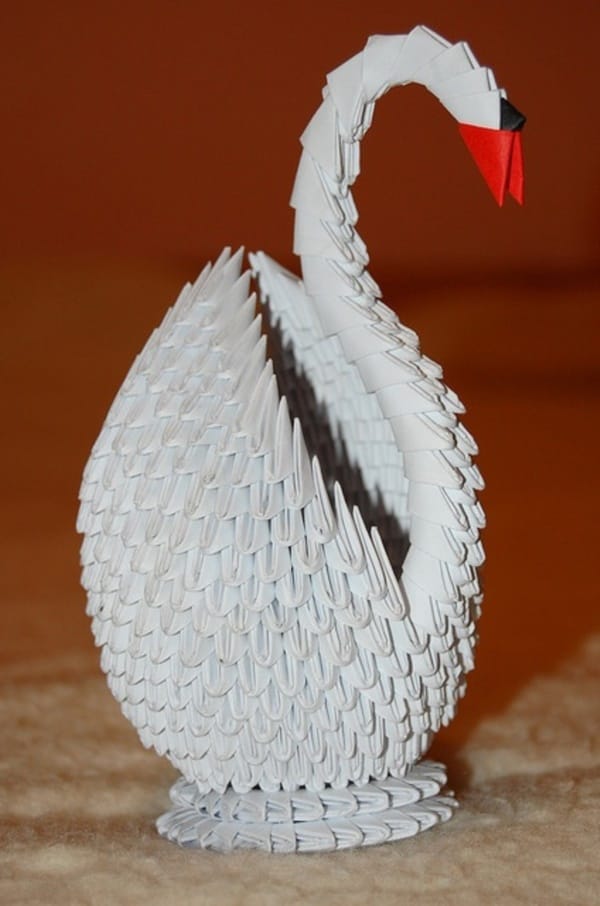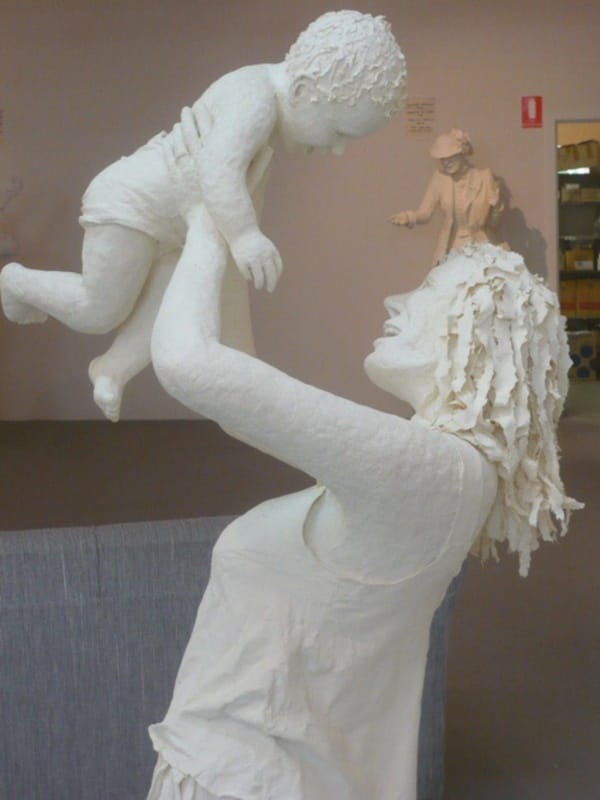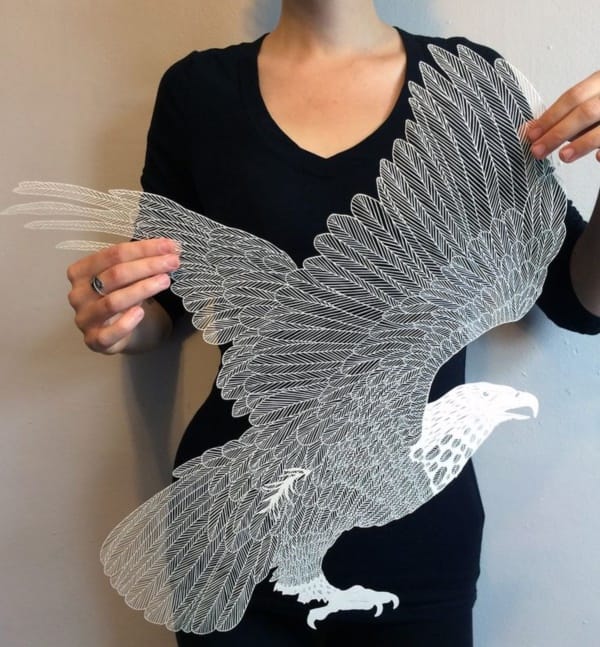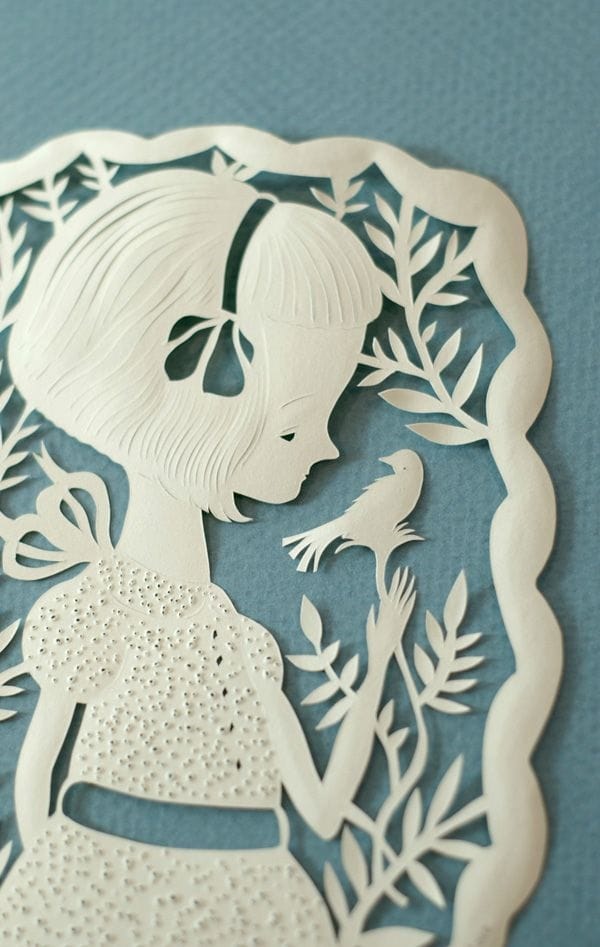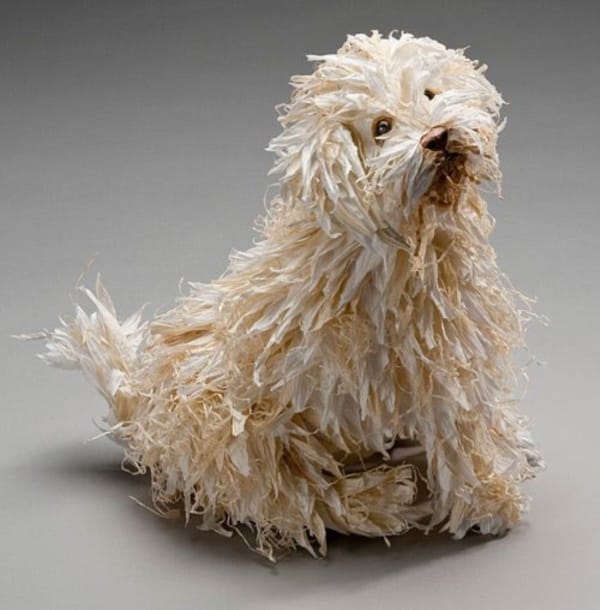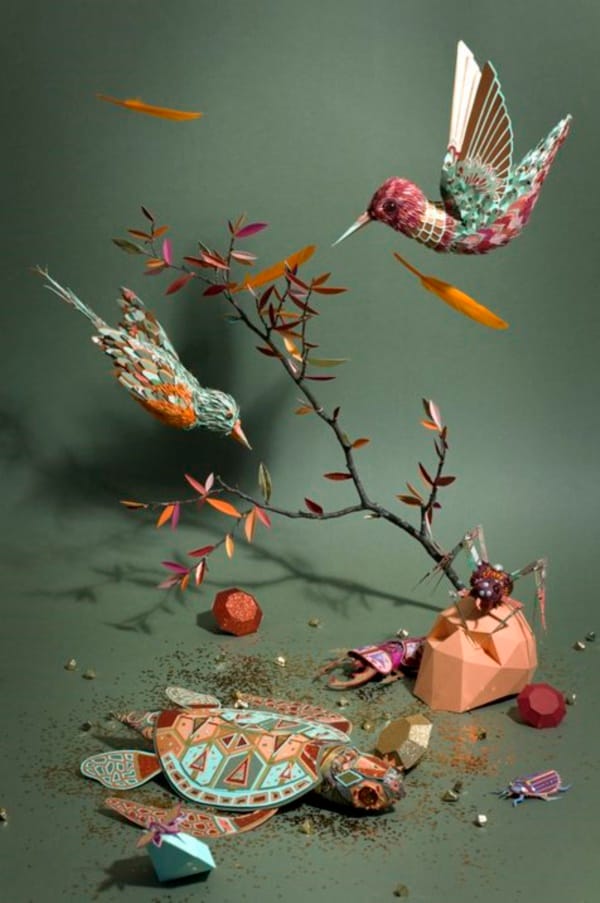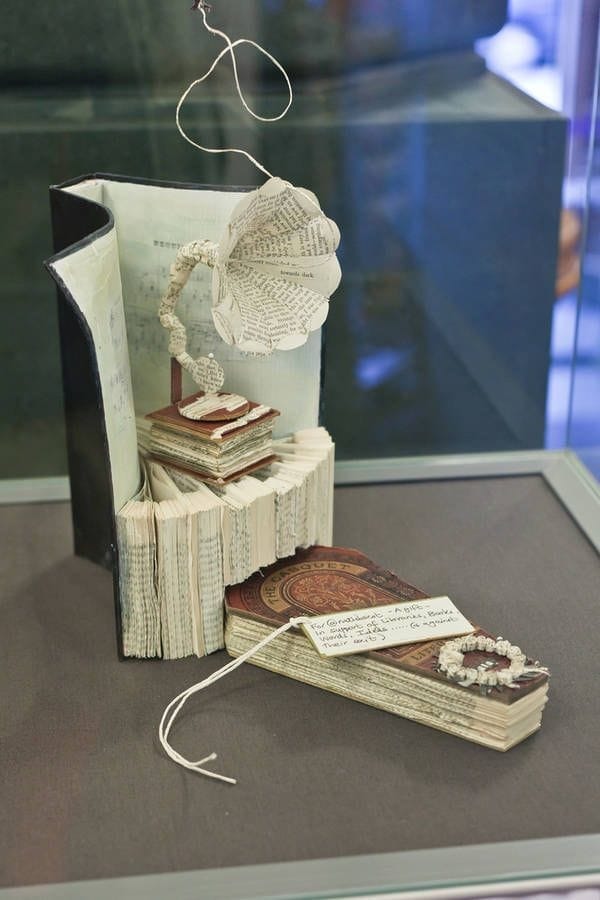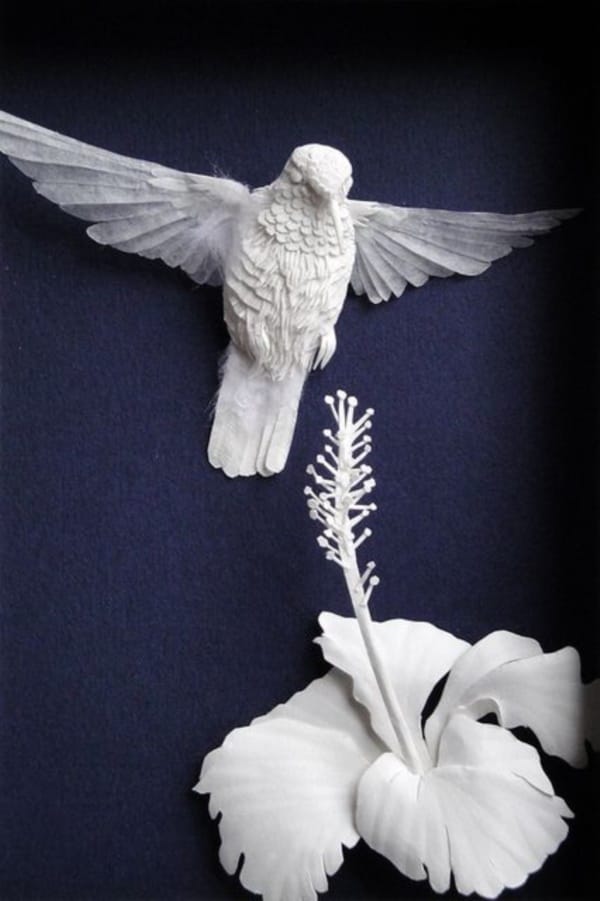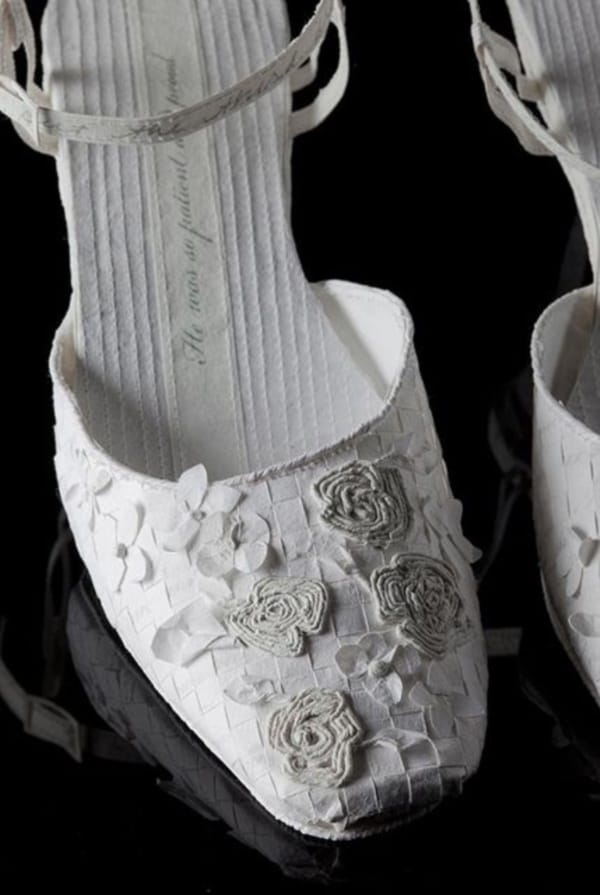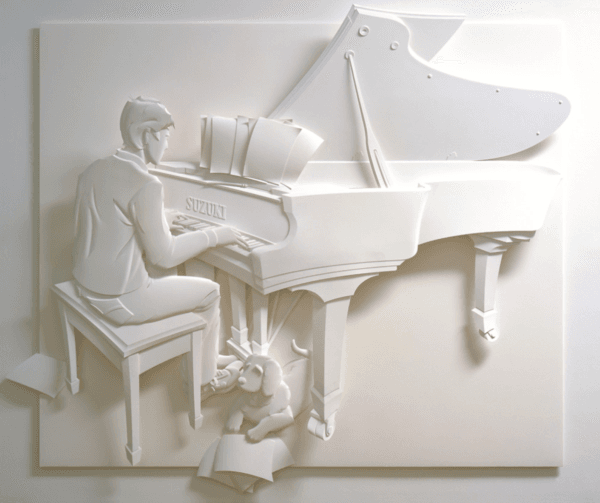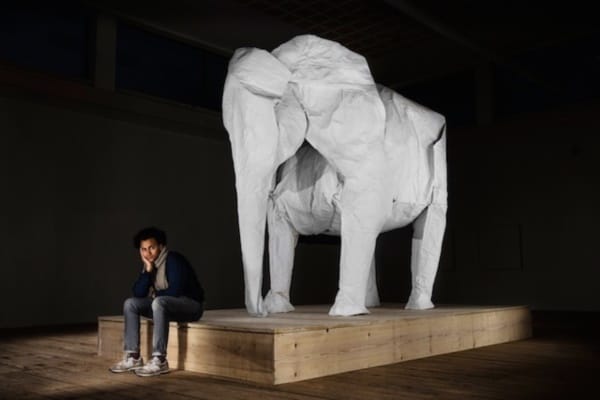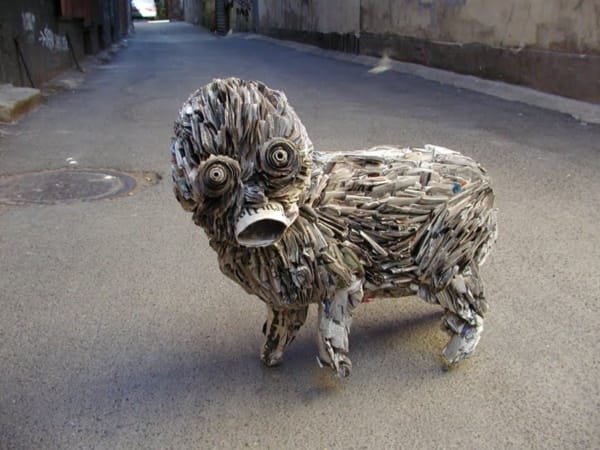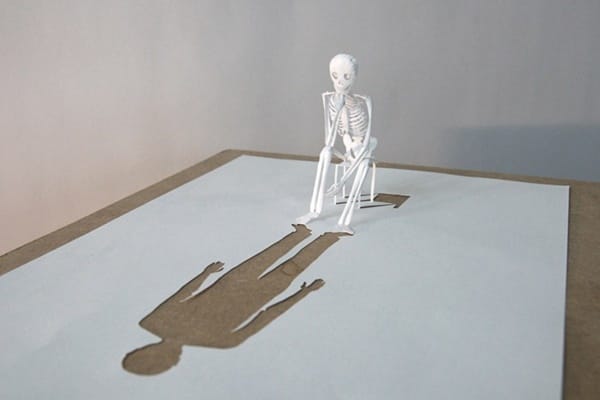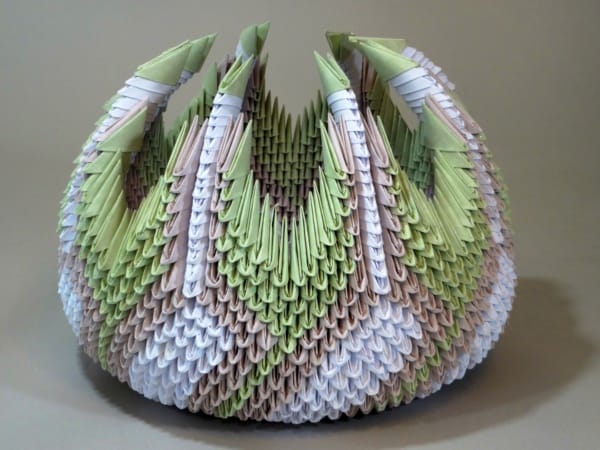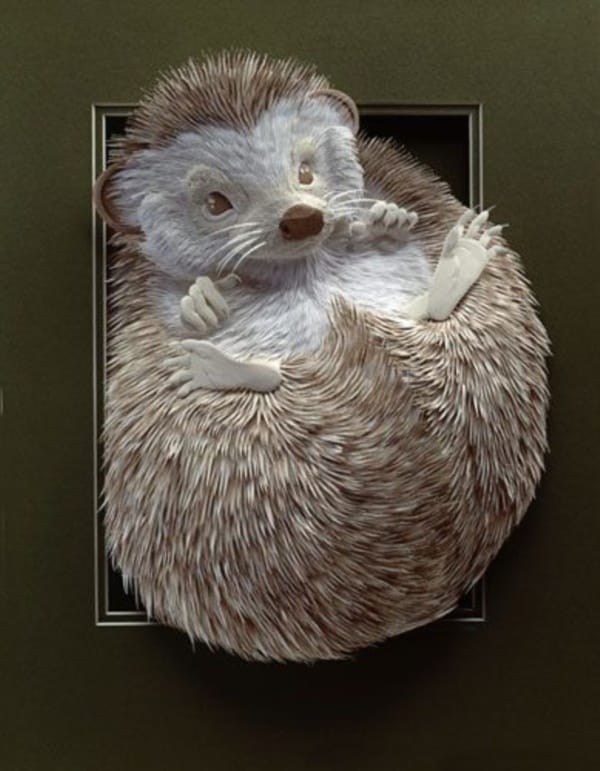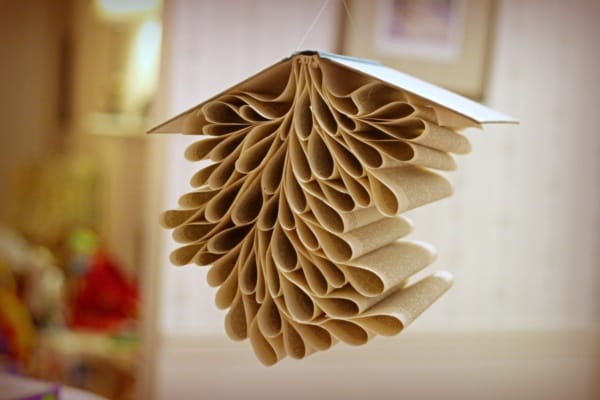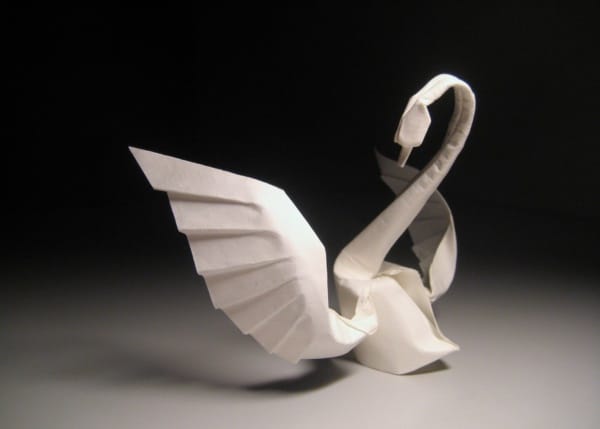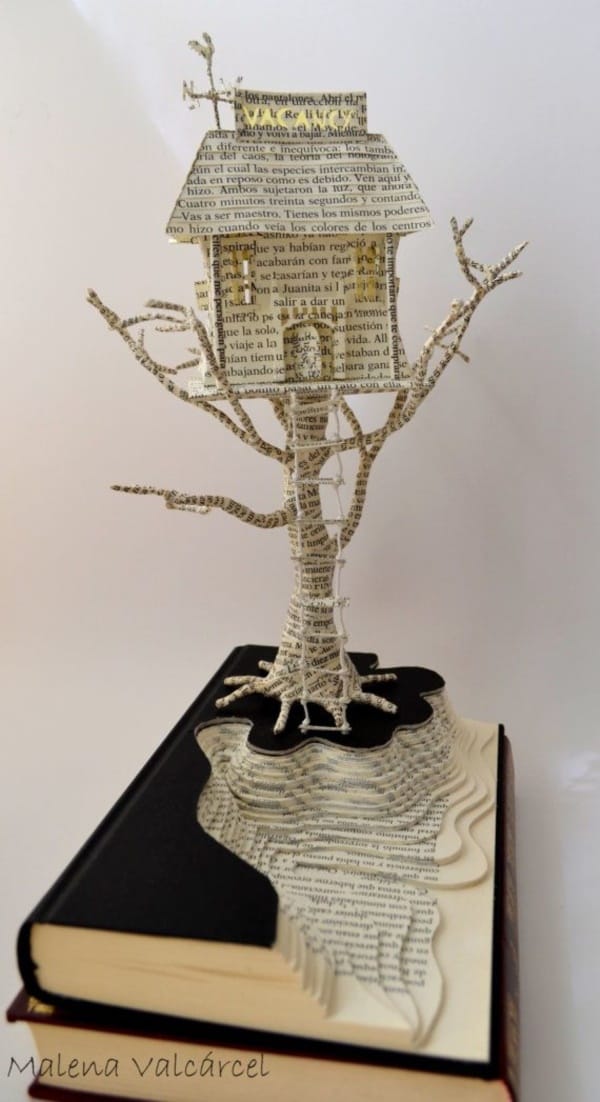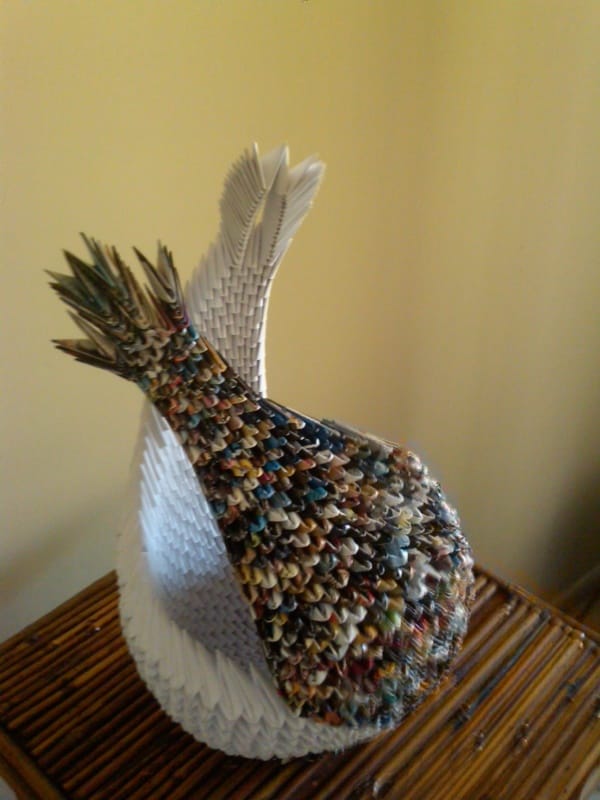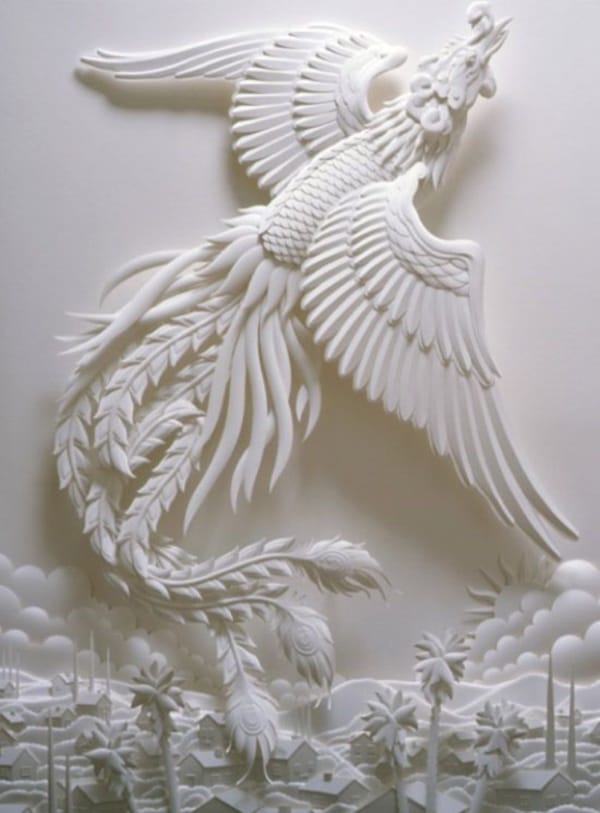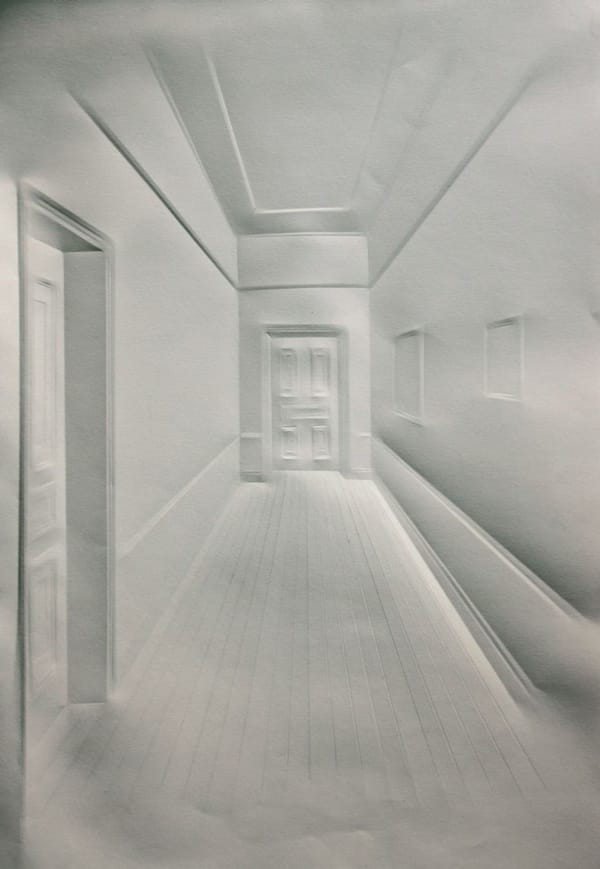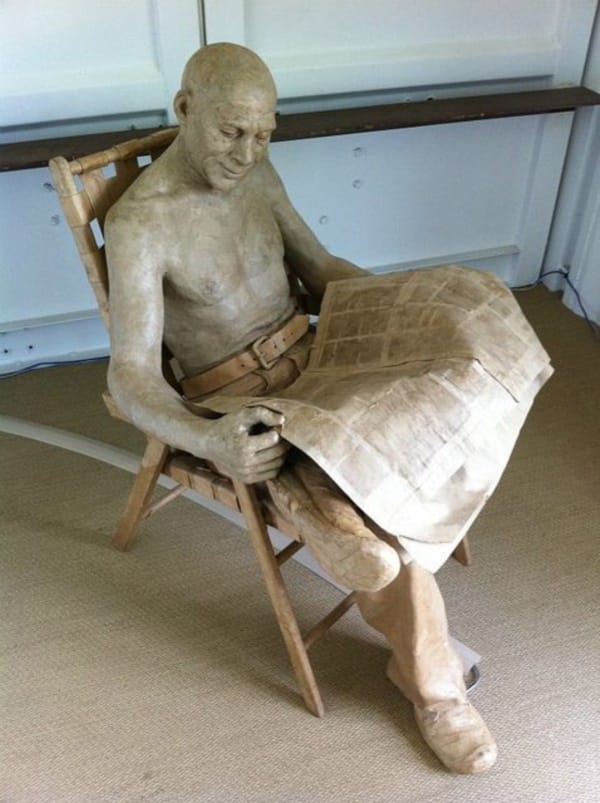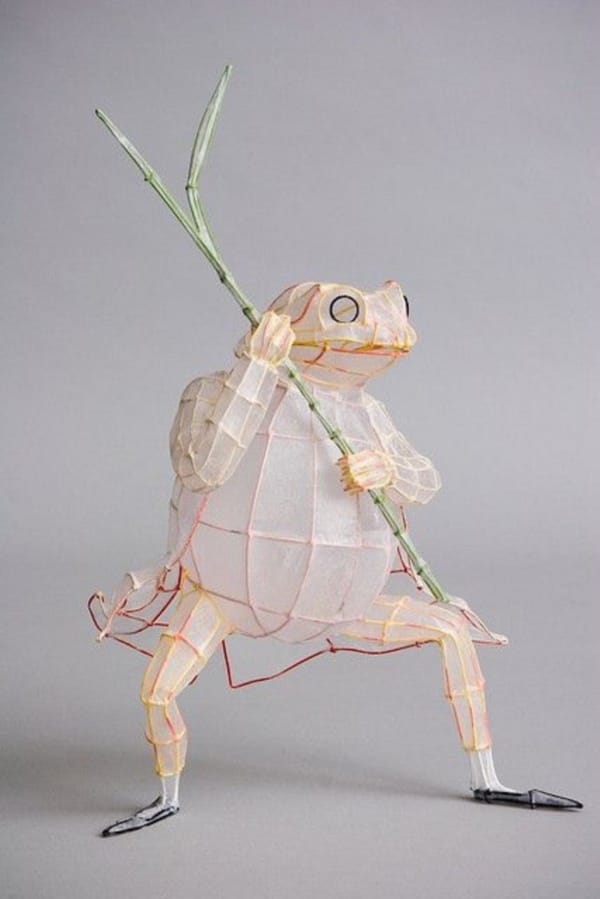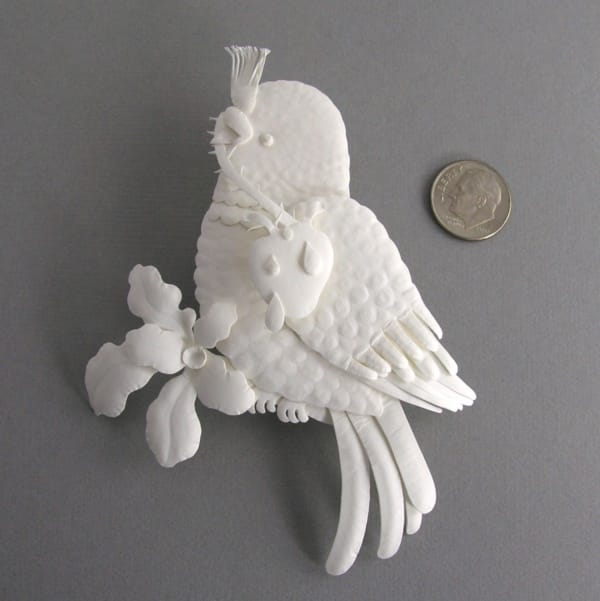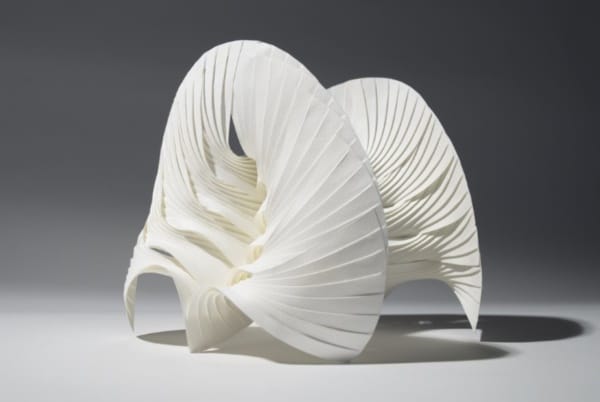 Take out some time to visit these paper sculpture artists' official website and go through their outstanding and marvellous paper sculpture art models. They are really worth watching and absolutely delightful to watch. Many of you may be inspired even to learn the techniques of these art works. If you are die-hard lover then search in for the best work and learn how to perform them.People loves who incredible arts form try some ship inside bottles art work.