Love is devotion, a feeling that cannot be expressed in words. No matter how many words you use, you will always feel that it's just isn't enough. But there's one thing that you can definitely do to express your love for your partner. That is by getting some really gorgeous and adorable couple tattoos that will simply melt your heart. Have a look at these Cute Couple Tattoo Designs and decide the one you want for yourself and your partner.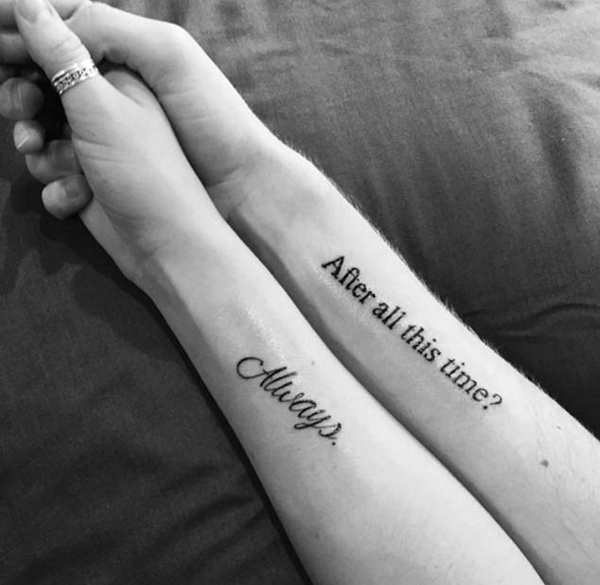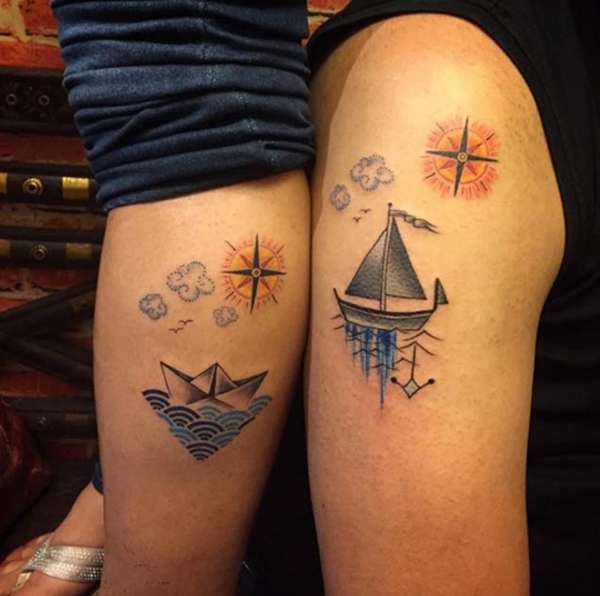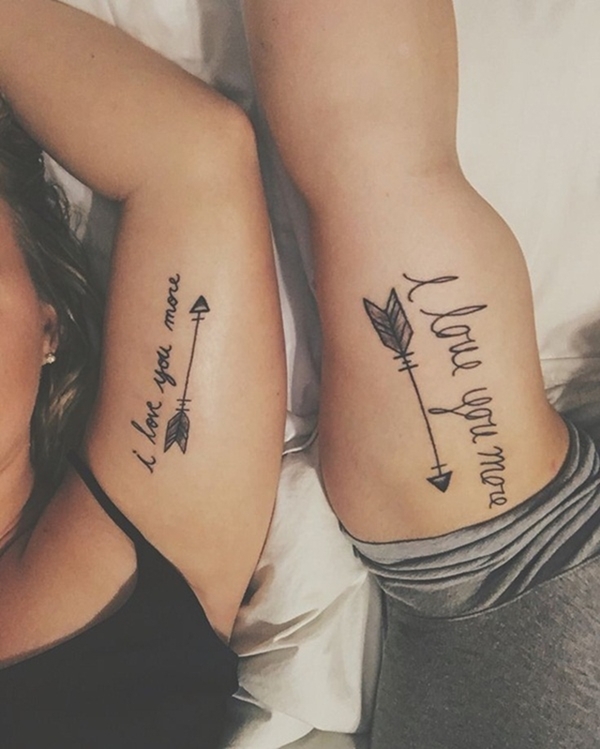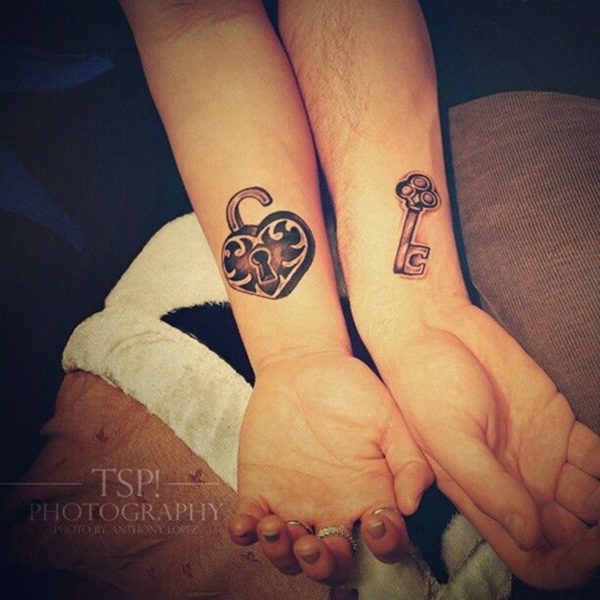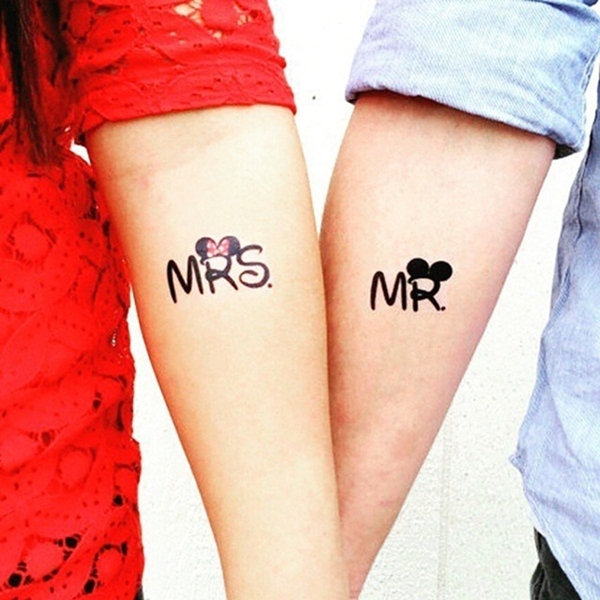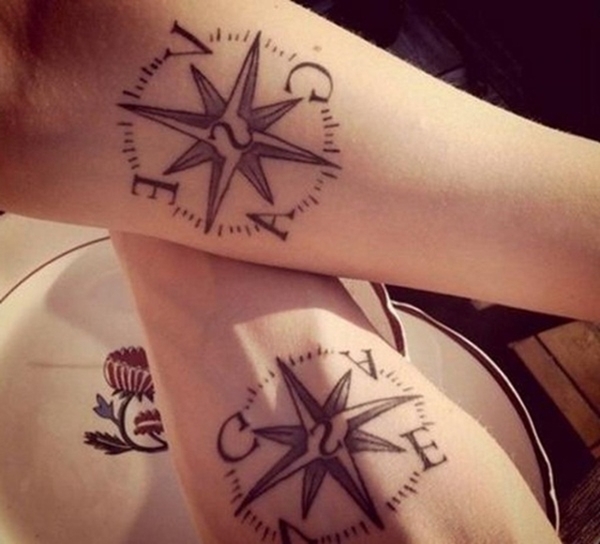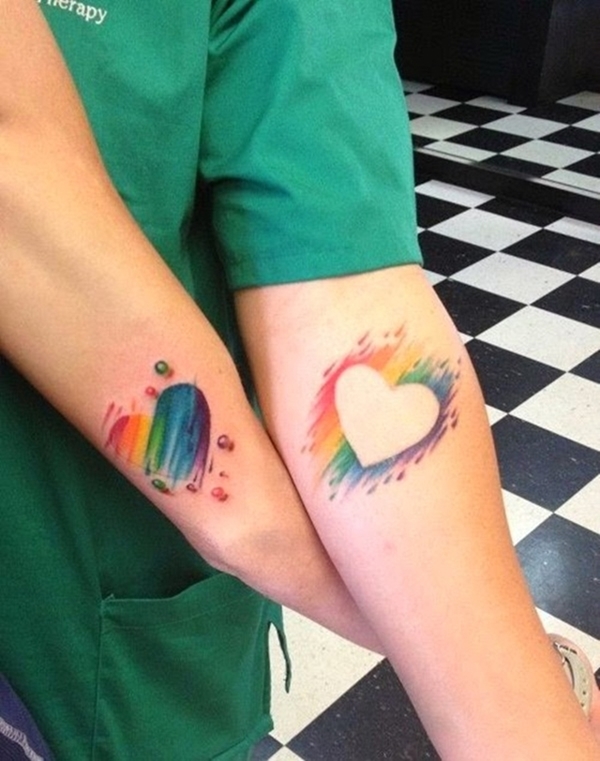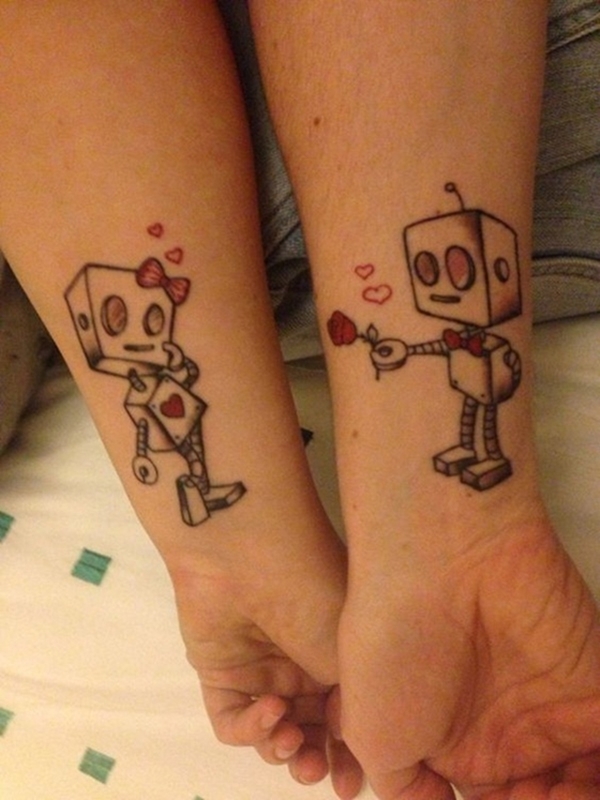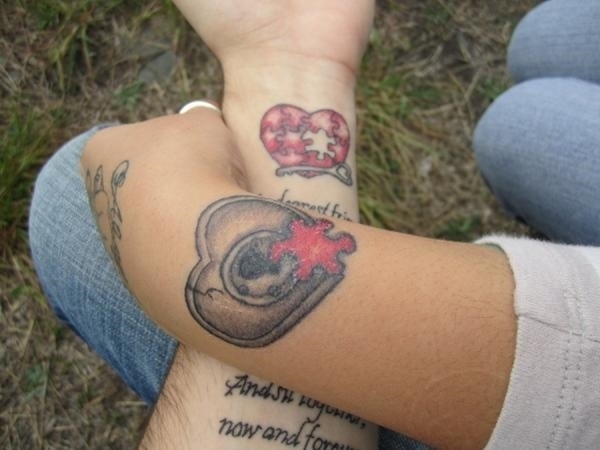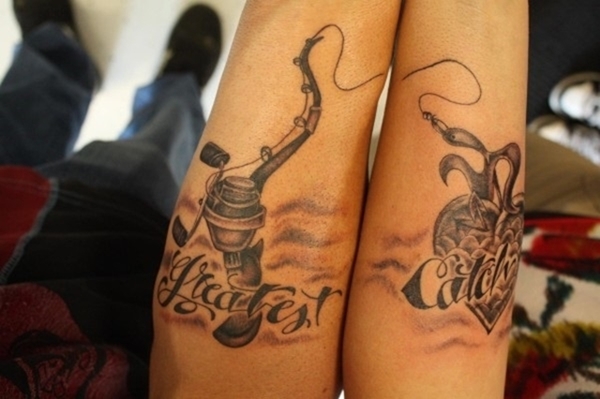 Being in love is the most beautiful feeling that one can ever experience. Just the thought of having someone special in life makes a person giddy with joy. Some might feel like they are floating on cloud nine while some might feel that this is just what they have been waiting for in their life. Different words but all implies one simple word – Love. And what better way to show your love than a getting an equally romantic couple tattoo.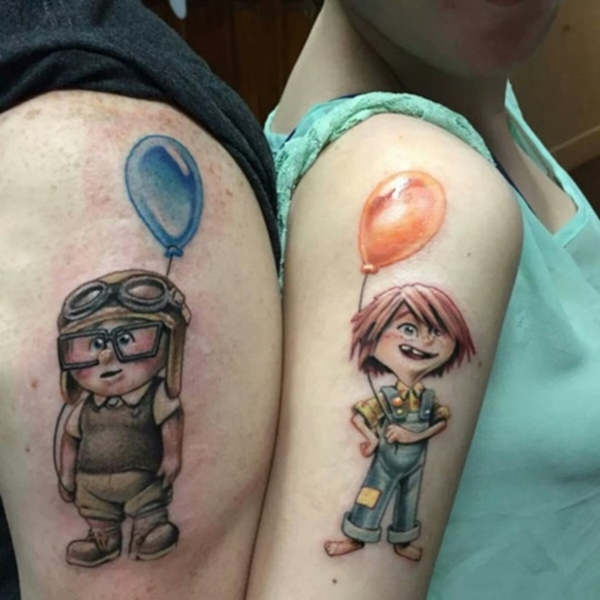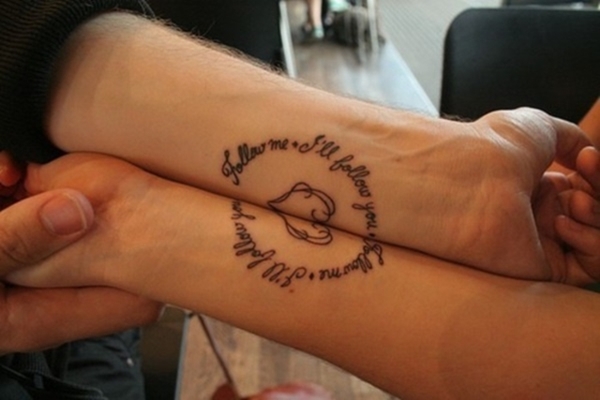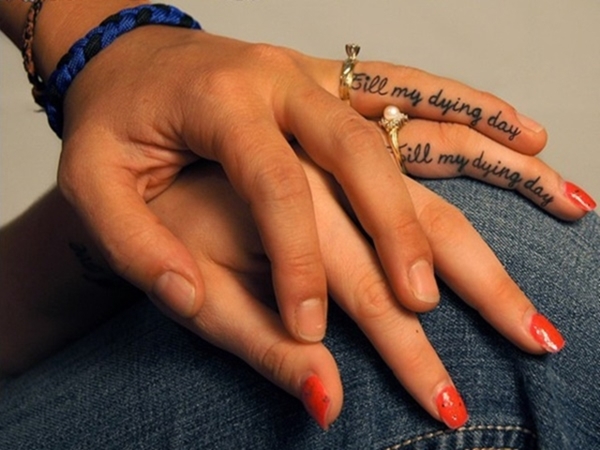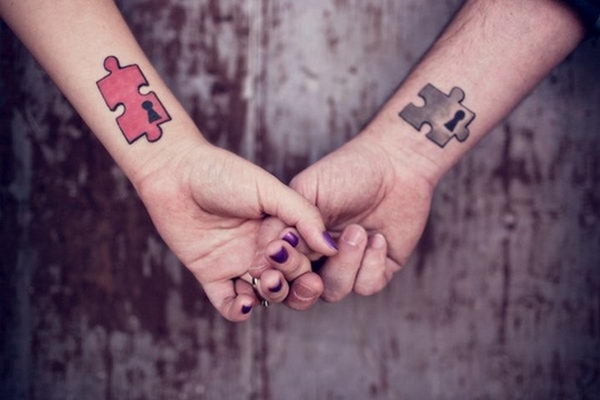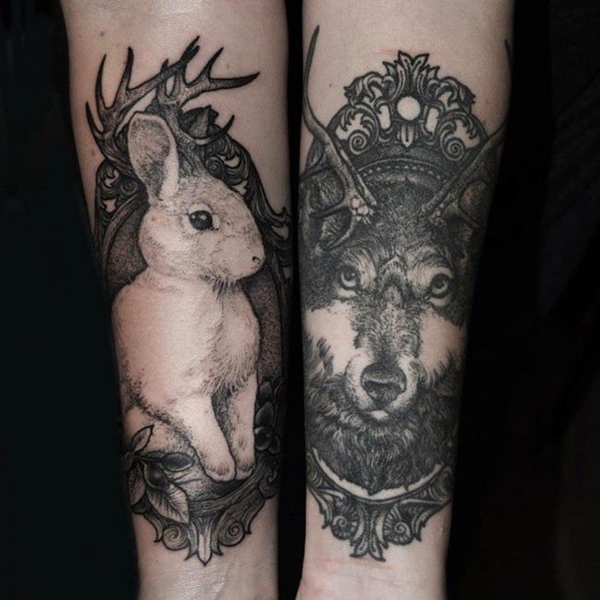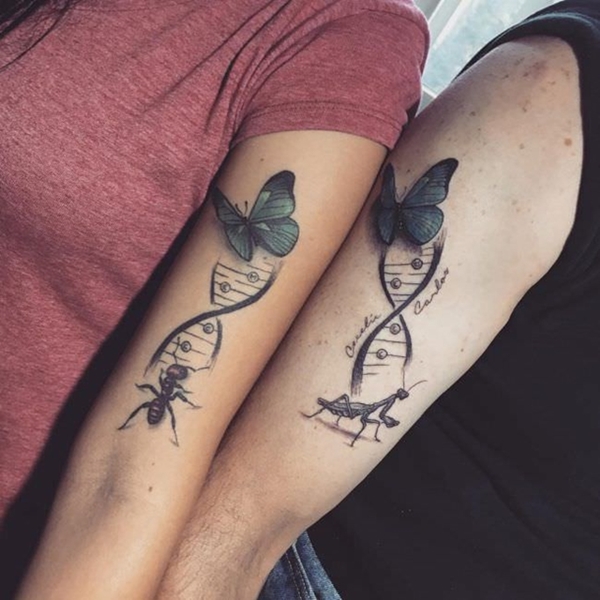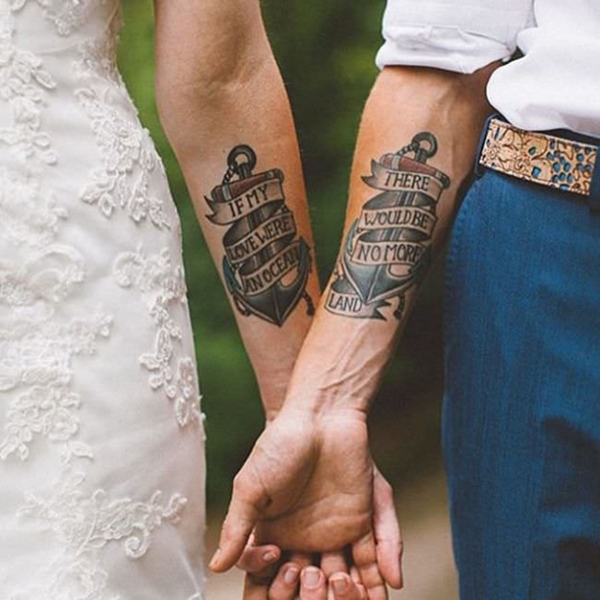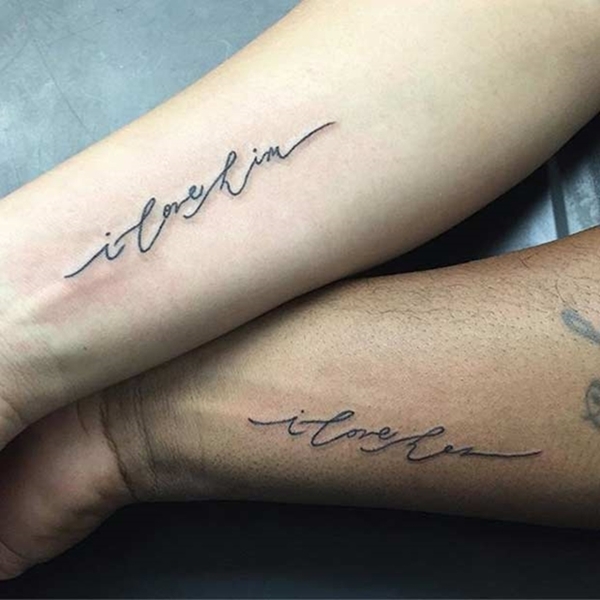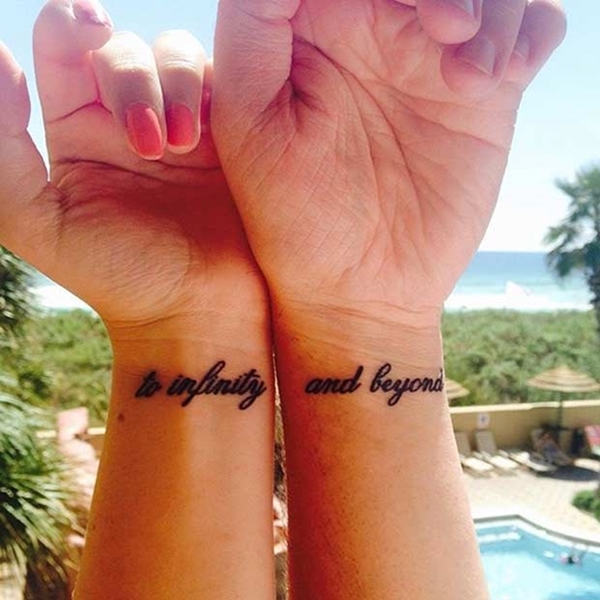 Tattoos are wildly in rage
Gone are the days when the tattooed arms were frowned upon. Today is the modern world where fashion is buzzing with latest styles and trends and getting a tattoo is one such trend that has hit the world and is now trending wildly. Every other person is getting inked so stop thinking about too much and go with your heart. Besides, it's not necessary for you to express your love with an arm full of ink. A sweet little tattoo on your nape, wrist or even ankle will suffice. If you are kind of scared about the pain then choose the body region where the pain is less observed while getting a tattoo.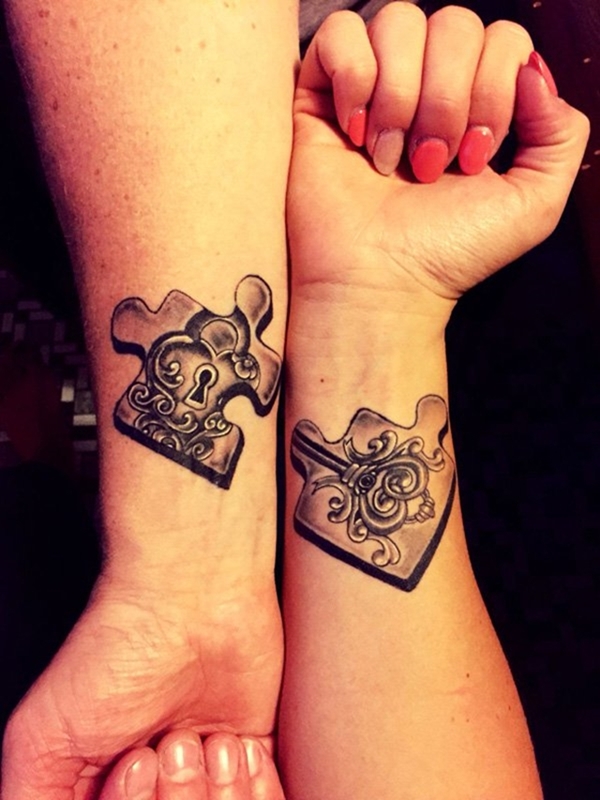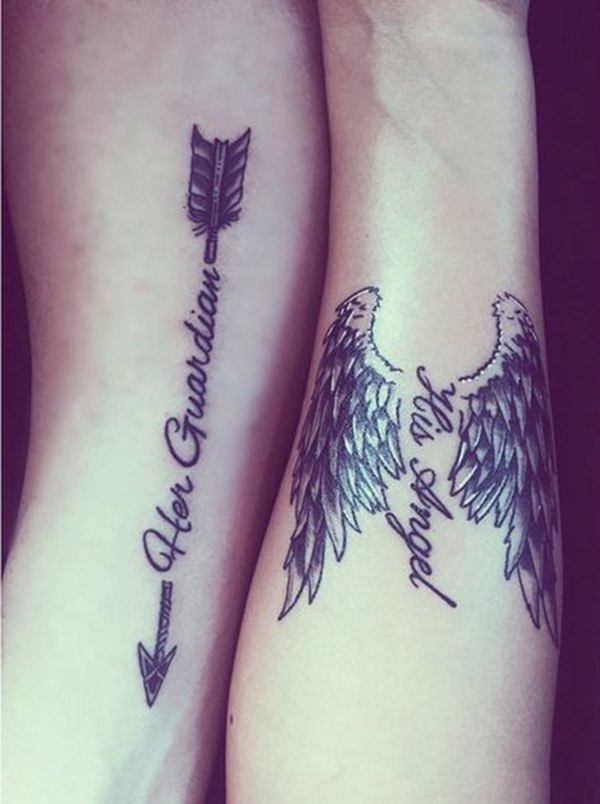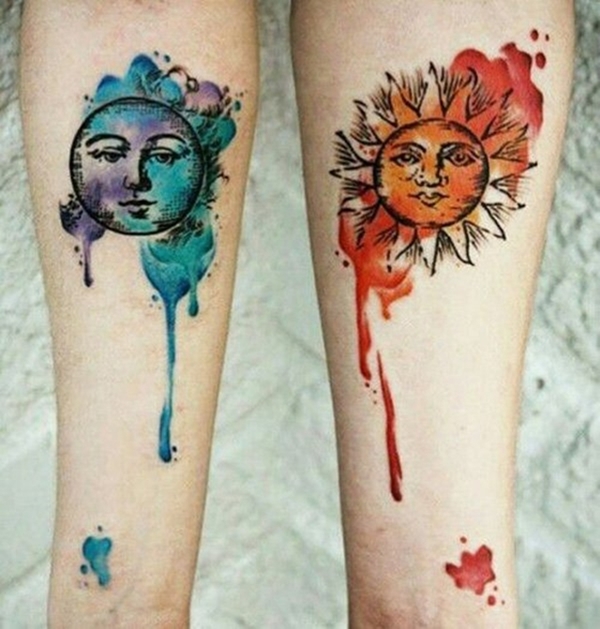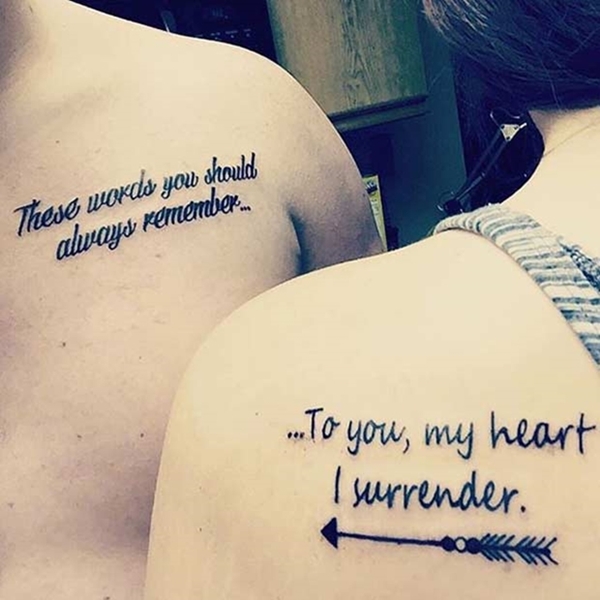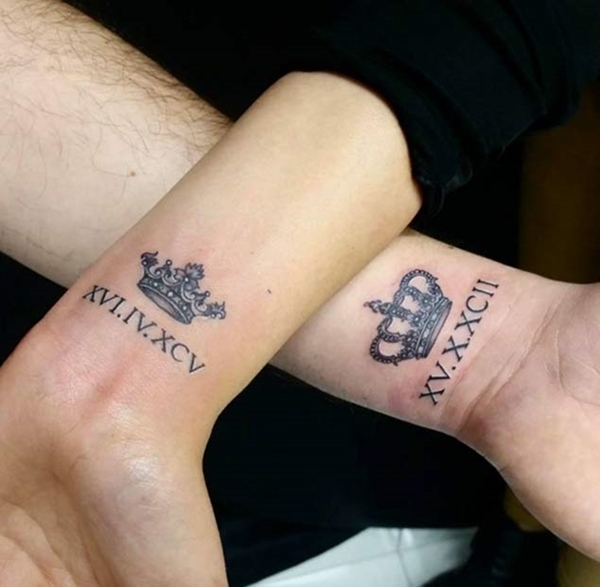 Anchor and Wheel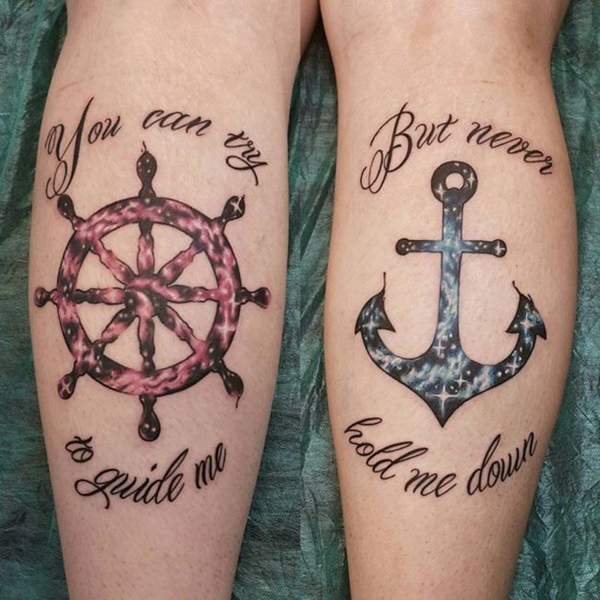 This is one really great couple tattoo with a deep meaning that I'm sure every lovesick couple feels about each other. This is one great way to express your feeling crystal clear without even uttering a single word. Some tattoos are made to express love while some are embrace in the hope of a good luck. These tattoos invite good fortune. 
Couple Crown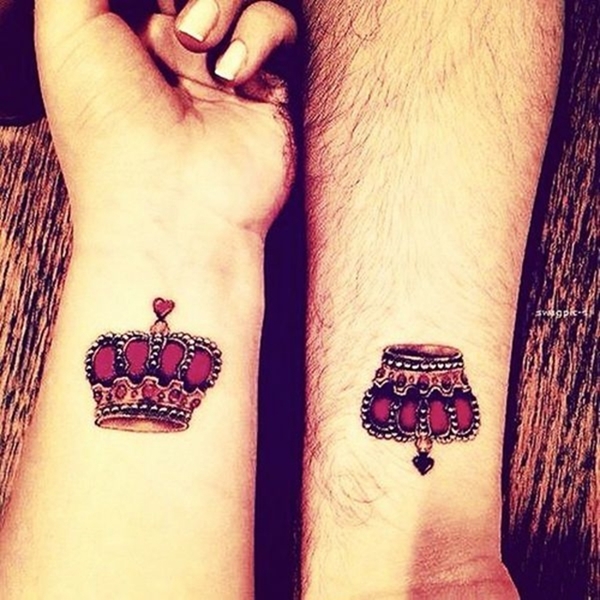 In love, there is an exchange of the hearts and even if your heart beats inside you, it is ruled by your guy or your girl. The couple crown tattoos indeed express this exact thought by declaring your other half the ruler of heart. You can get the small ones on your wrists or if you are aiming for a bigger one then the arm will be a great place to get the tattoo. For more tattoos that will embrace your arm and will look spectacular, take a look here. 
Heartbeats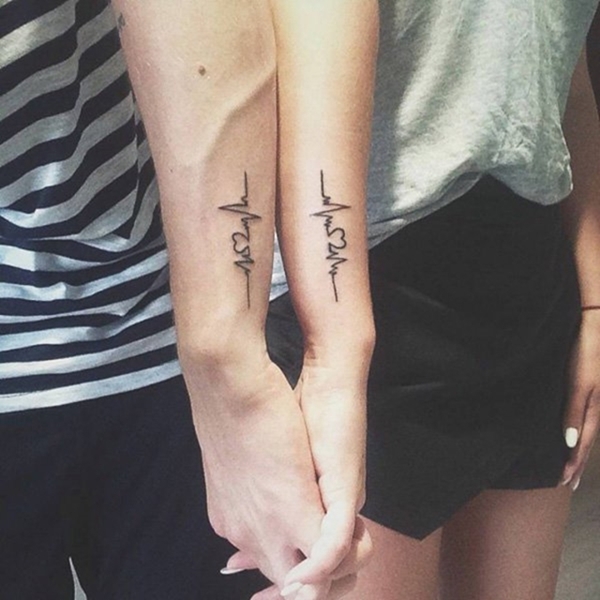 Love makes your heart go racing like crazy and even sometimes makes you skip some beats. It's all about the heart so how can you forget the heartbeats when it comes to the couple tattoos. The heart beats with a cute little heart shape somewhere in between is the perfect adorable choice to go for. These wedding quotes are so lovely as well that you can even use them for your tattoo along with the heartbeats. 
Chess King and Queen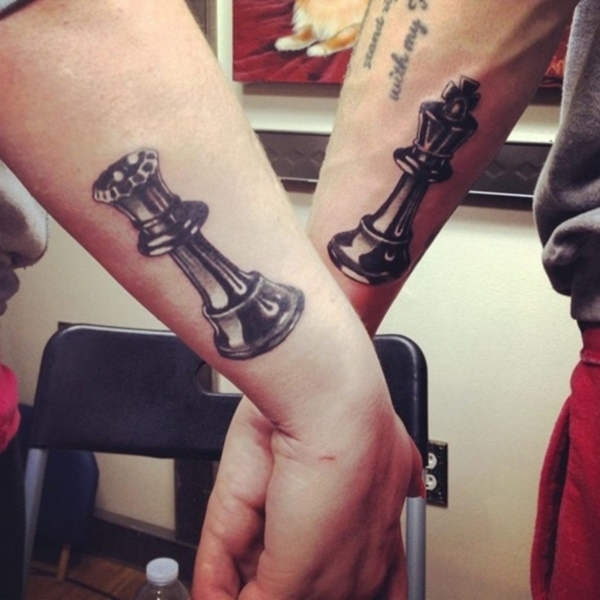 The chess king and queen tattoos have become quite popular these days. It's a perfect choice if you ask me. Since every guy thinks of his girl as the queen of his heart and he is the king of her life that brings all the happiness of the world to her. Simply romantic! For more such king and queen tattoo designs for the couple, you must look here. 
Tea and the Cup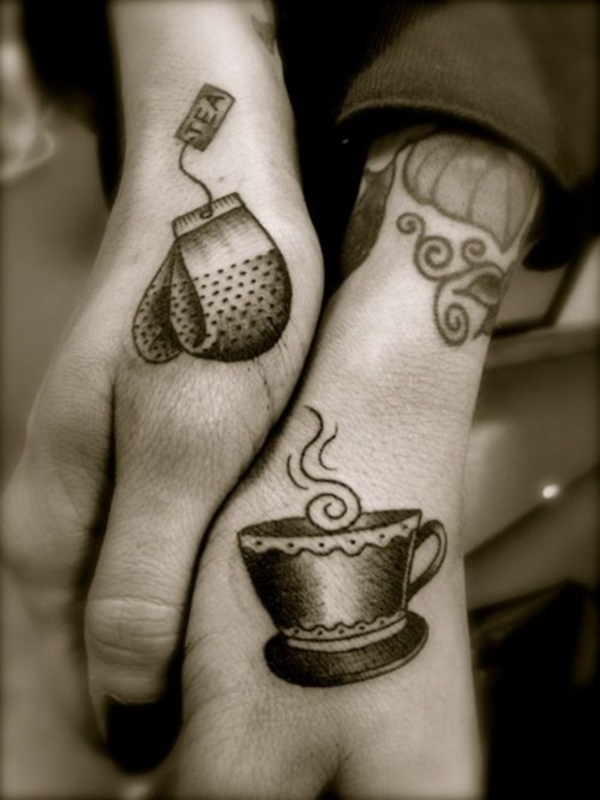 In a relationship, each individual completes the other person. Just like this cute couple tattoo that has a very adorable teacup on a guy's hand and an equally charming tea bag inked on the girl's hand. The tattoo will only make sense when both the tattoos are seen together. If you are planning a wedding soon, you must know that it's not complete without guests. Here are some cool guest book ideas to try.
Safe and Wild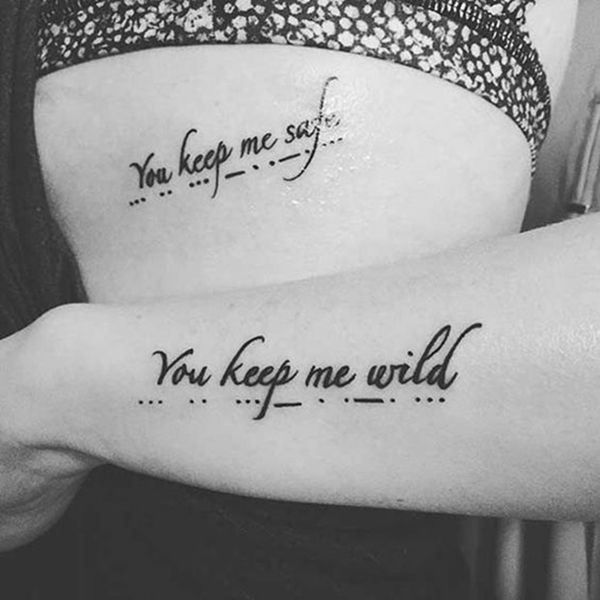 Love is the only feeling that will make you feel the safest when wrapped around this emotion and will also make you feel wild, all at once. And this meaningful tattoo is the best way to express this feeling. One needs to be wild in a relationship so the other could keep him or her safe, doesn't it? Sweet and really great tattoo design to opt for.
Music is the path to the heart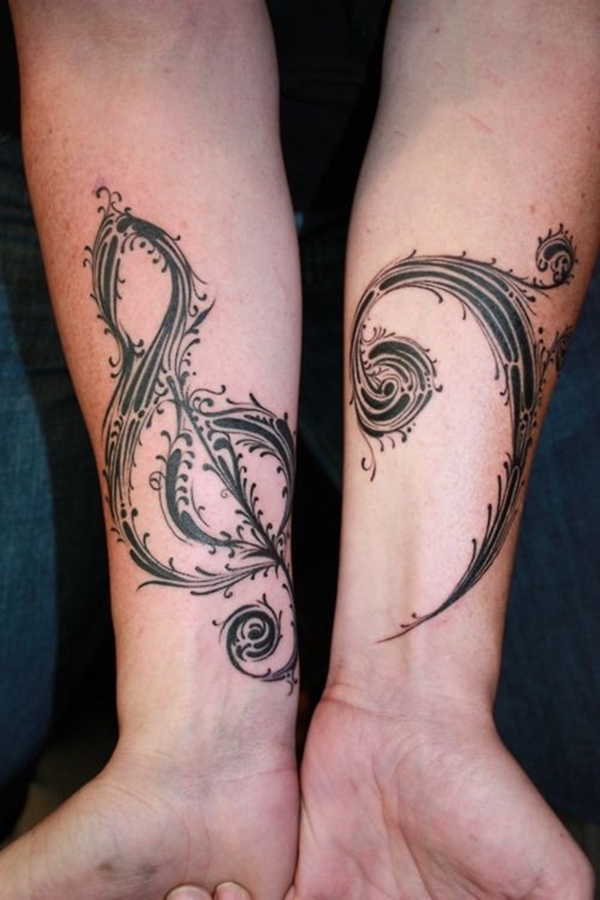 There are many couples whose love story began with nothing but talking about their favourite music. Some might have even used music to express their love. And these music notes will be a really great idea for such couples to bind their love again with the help of music. Weddings bells are gonna ring soon? Then you could use some help on the wedding invitation cards from here. 
Beauty and the Beast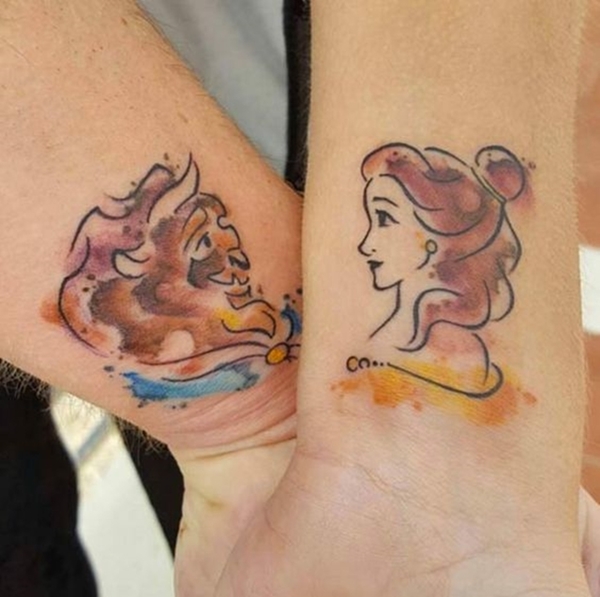 Girls fond of the fairy tales, this will be the perfect tattoo for you. The beauty and the beast tattoos are really cute and adorable that will make girls crazy. You can even get the tattoos of your favourite characters. I would suggest going with the watercolour tattoos since it will really bring out the life in your tattoo.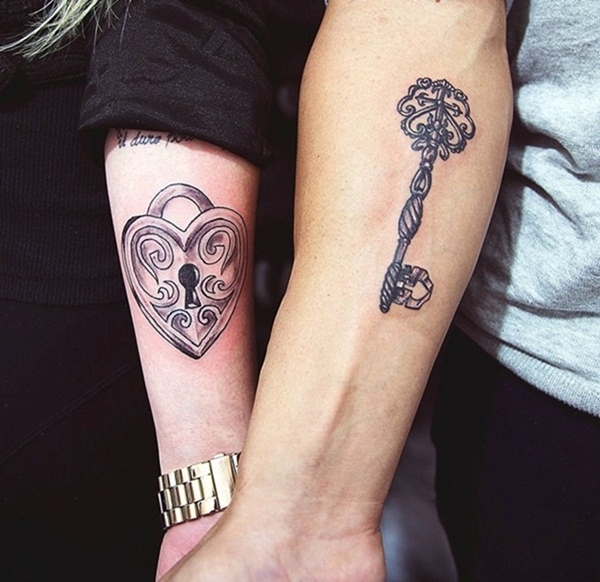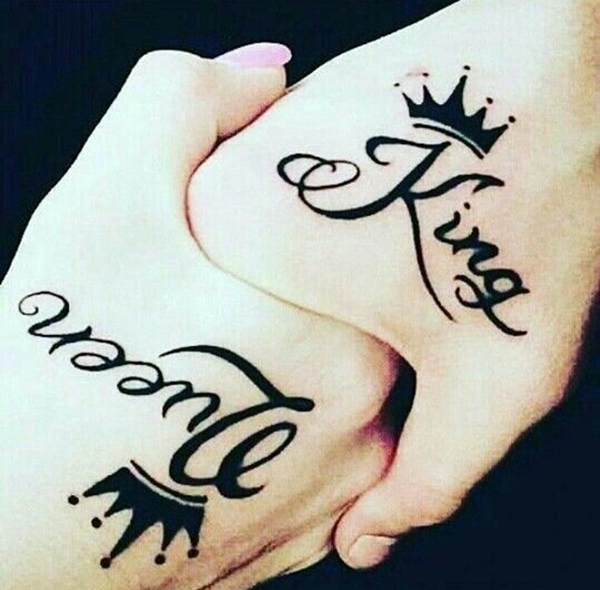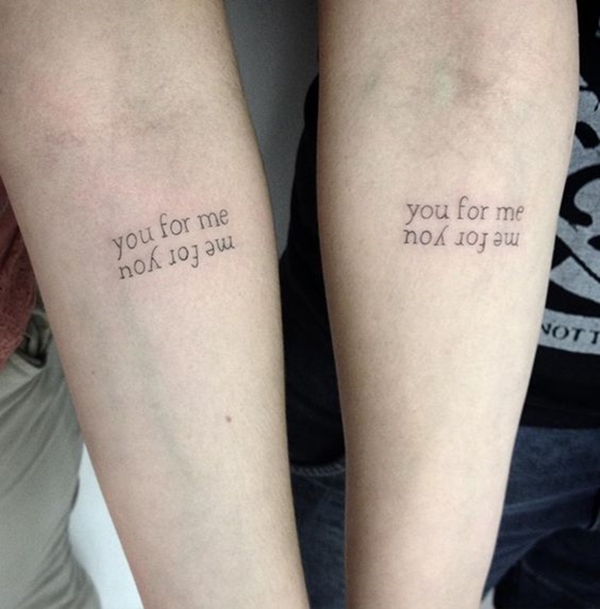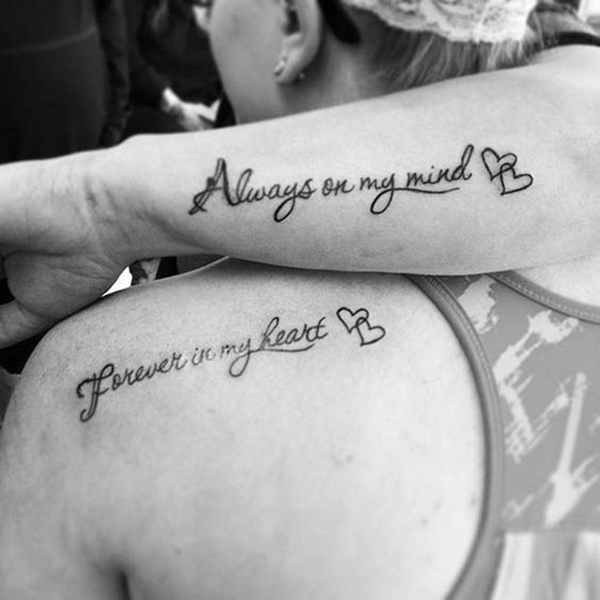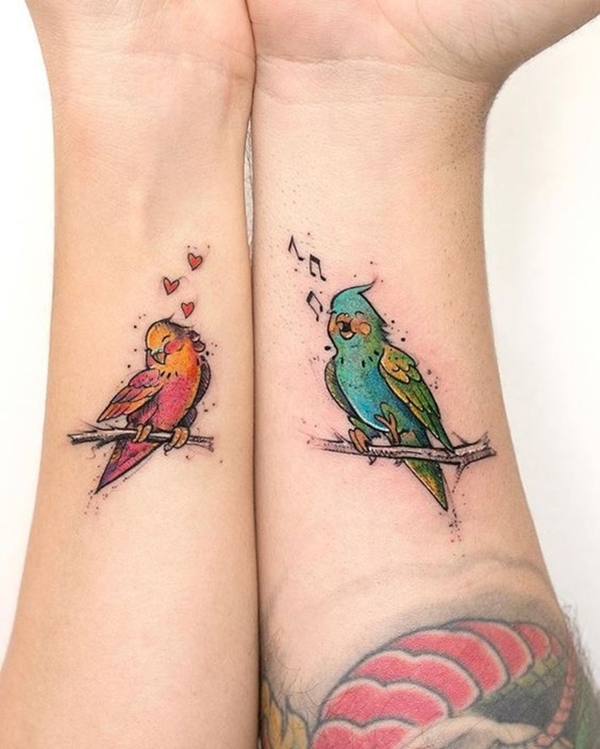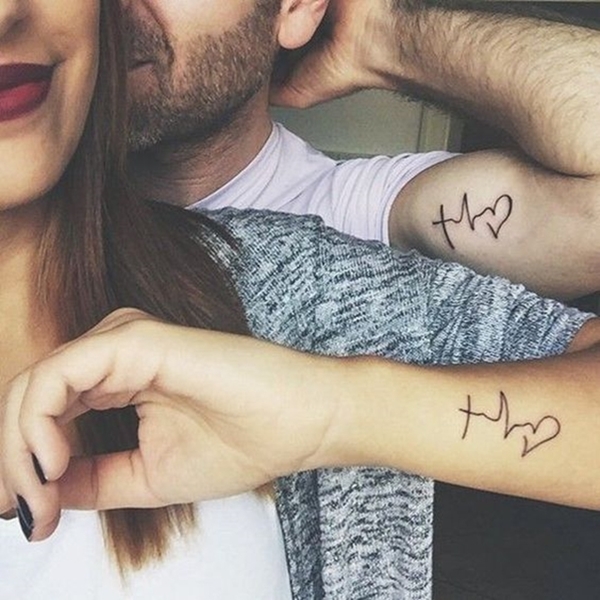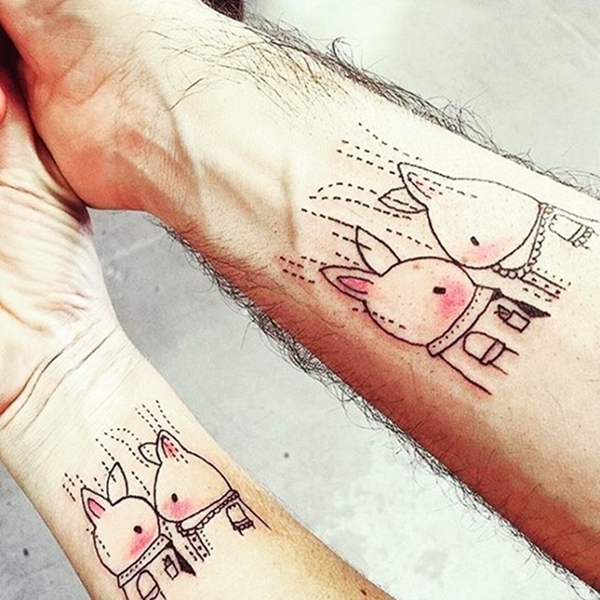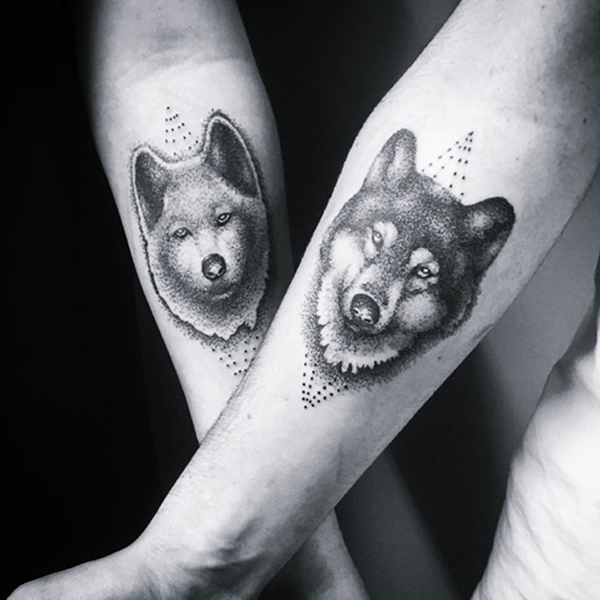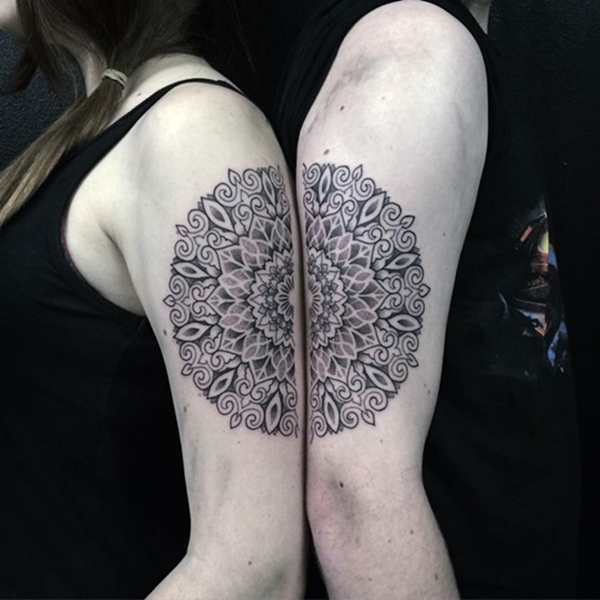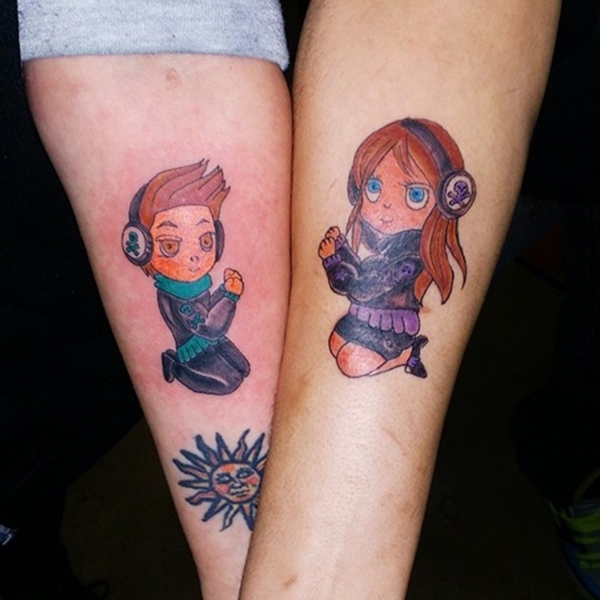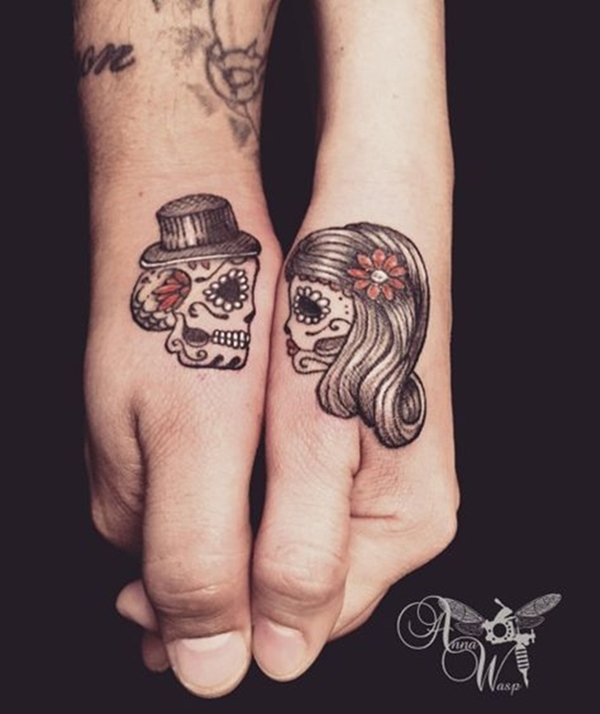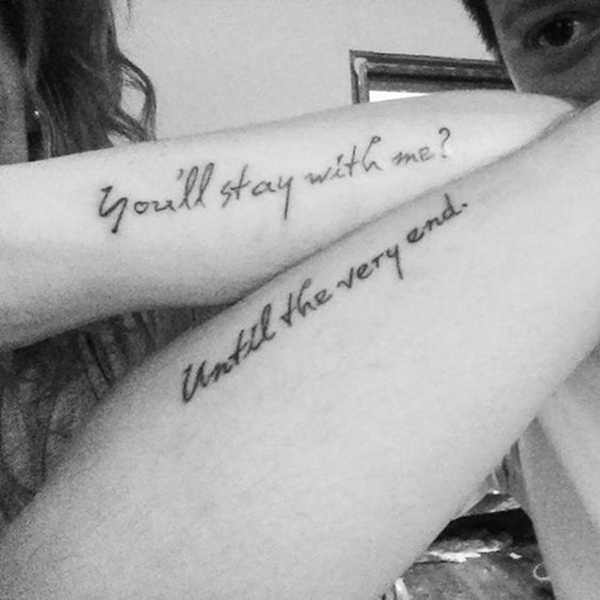 Every love story has a beginning. It might be silly or incredibly romantic. And these lovey-dovey couple sketches will warm your heart, unlike anything. Go down your memory lane and pick something beautiful thing that happened in your past and use it as an inspiration to get the couple tattoos. Your options are innumerable. Have fun while choosing the one for you.