Everyone wants to have a safe haven of their own which might not be ostentatious but beautiful enough to live. A humble abode to get back to after having a tiring day at the office. With home, comes a lot of lovely décor ideas. What if I say you can have a garden inside your home and that too a water garden? Sounds too good to believe? Well, these Brilliant Indoor Water Garden Ideas speak for themselves.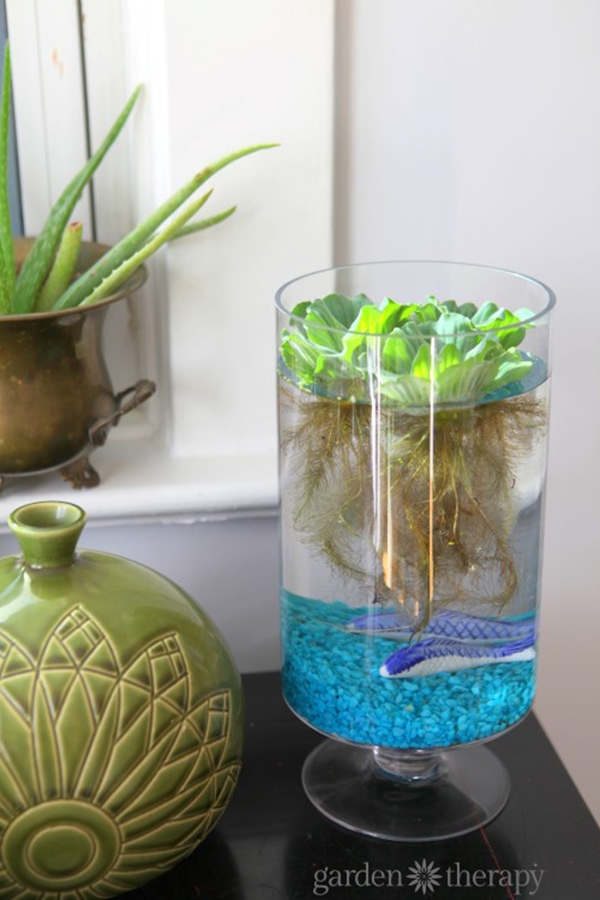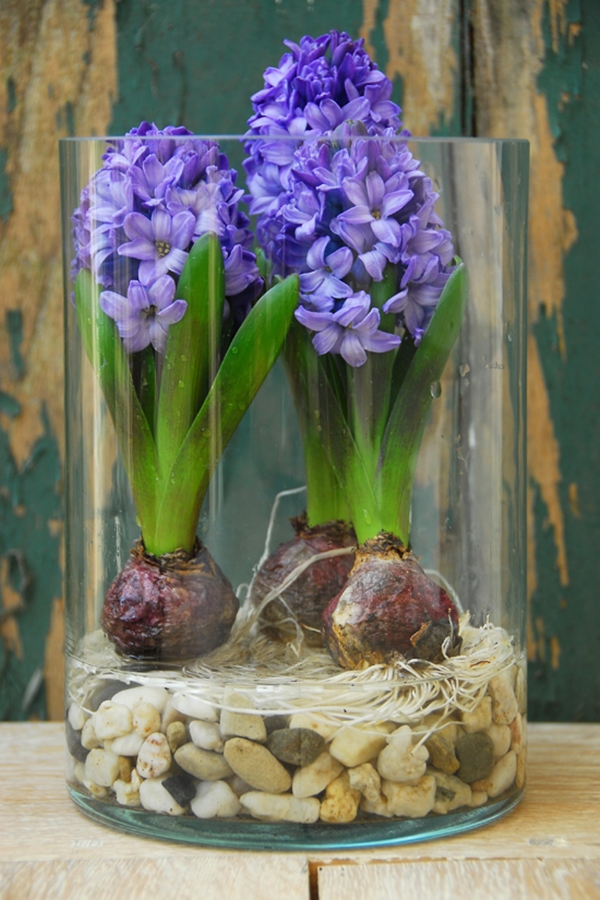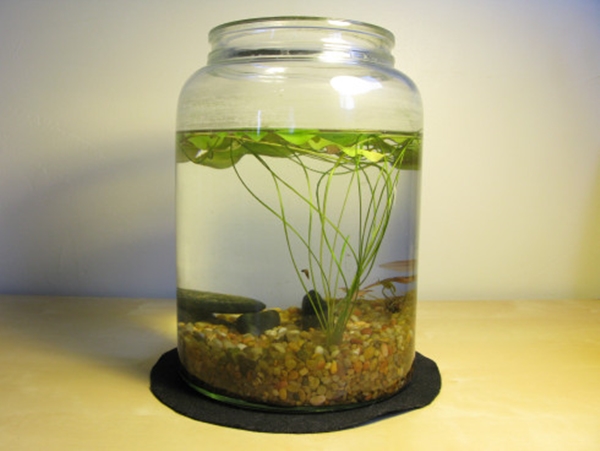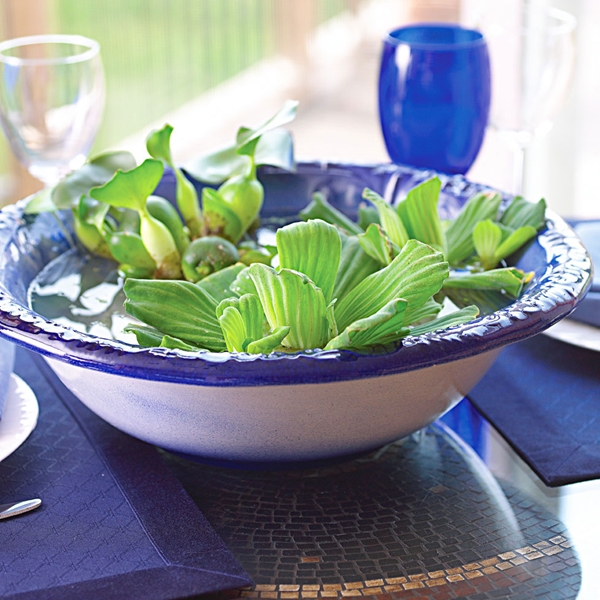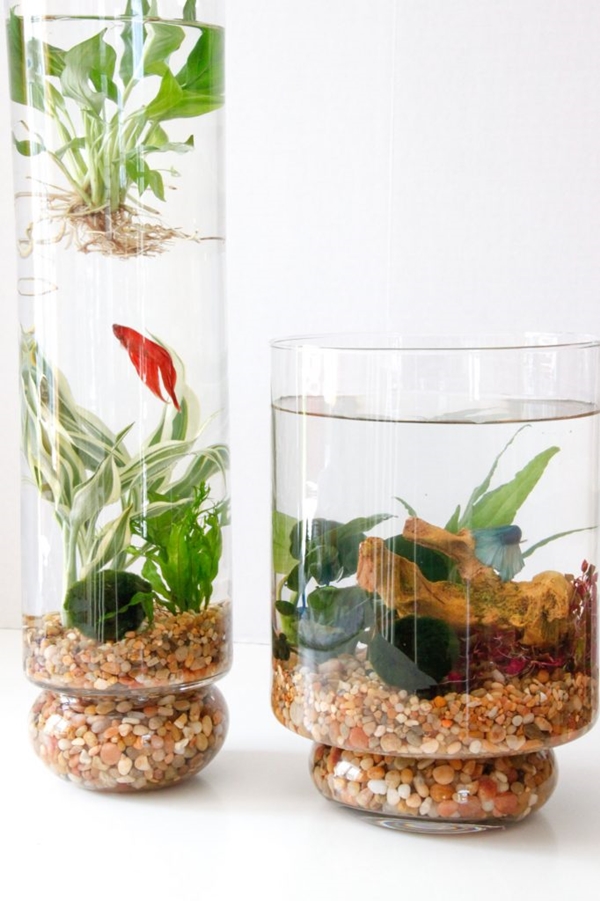 An indoor water garden not just gives you the view of some really beautiful plants but serves as an interior decoration, in some cases as a feng shui, and even as an aquarium if you want to. If you're worried about the space that will be required then ditch that frown off your face because your water garden can be as small as a tiny glass jar. It's just that the deeper you dig your pockets, the greater the size of your garden will be. Give your home an unfinished look with these lovely decor ideas.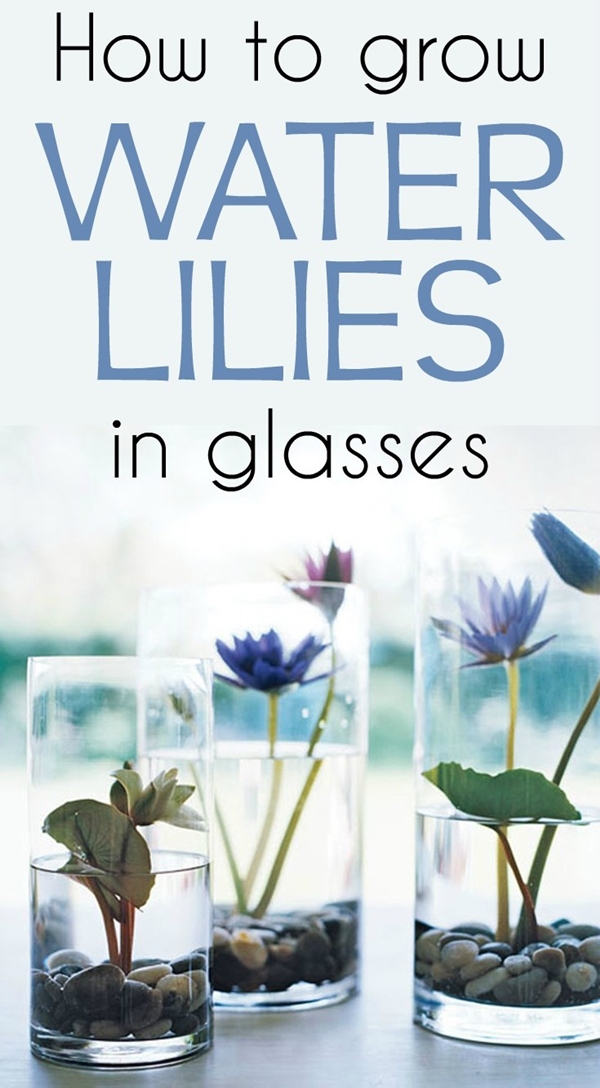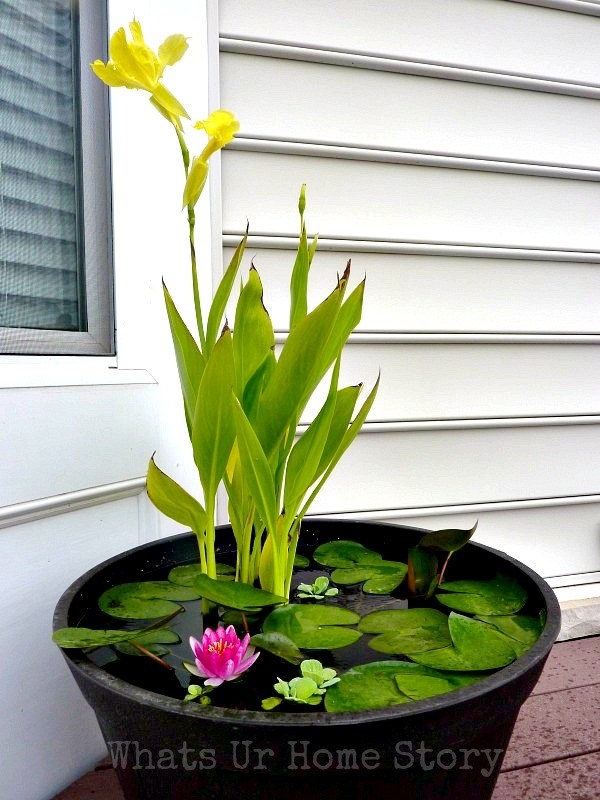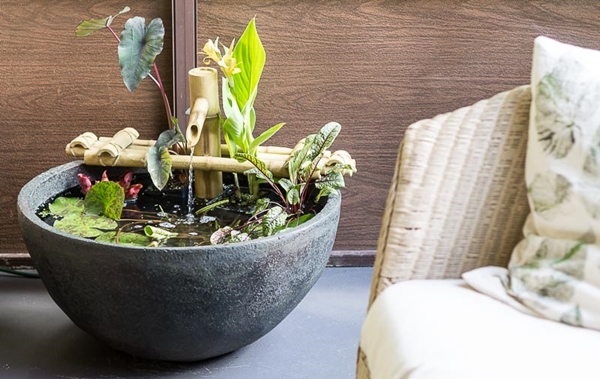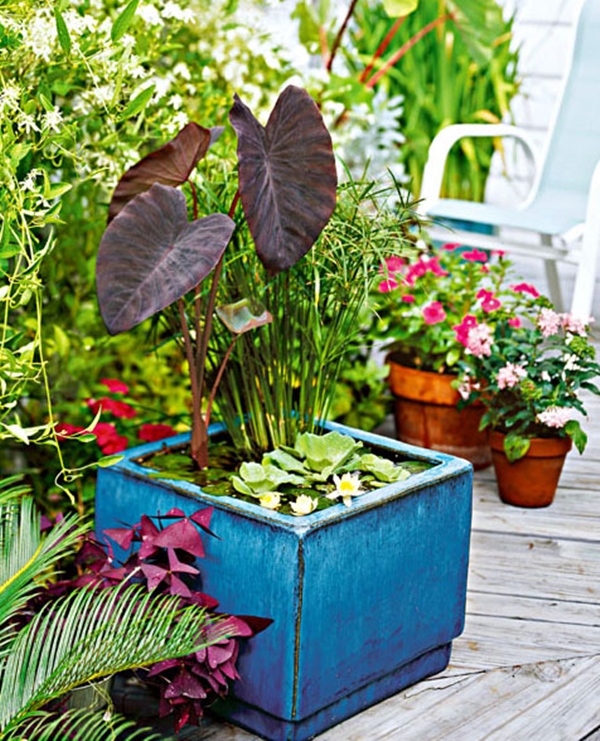 Brilliant Indoor Water Garden Ideas
Different Water Plants
Before you could start with an indoor water garden, you must know the different plants that you can grow in your water garden. There's no doubt that the aquatic flora is simply alluring. With an indoor water garden, you get a glimpse of not just above the surface but below the water as well. So it's really important to know the types of plants you would be using for your indoor garden.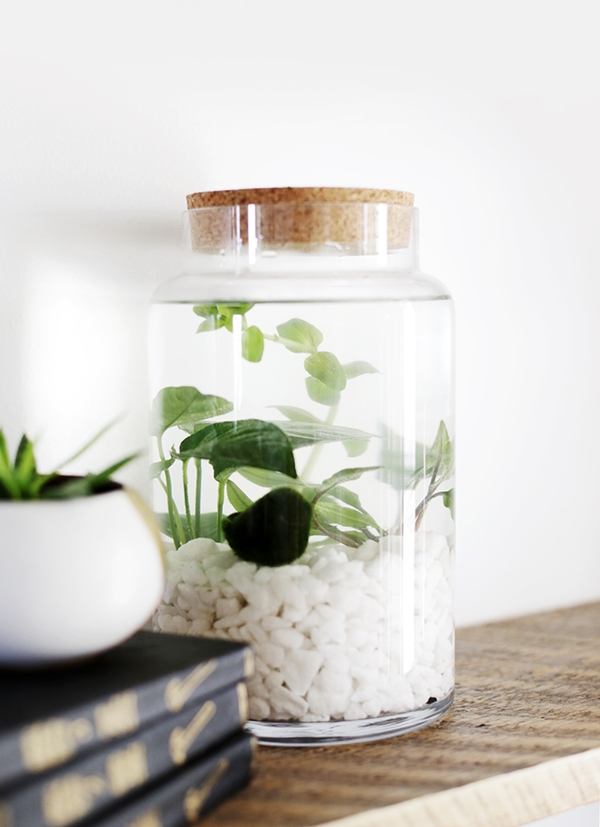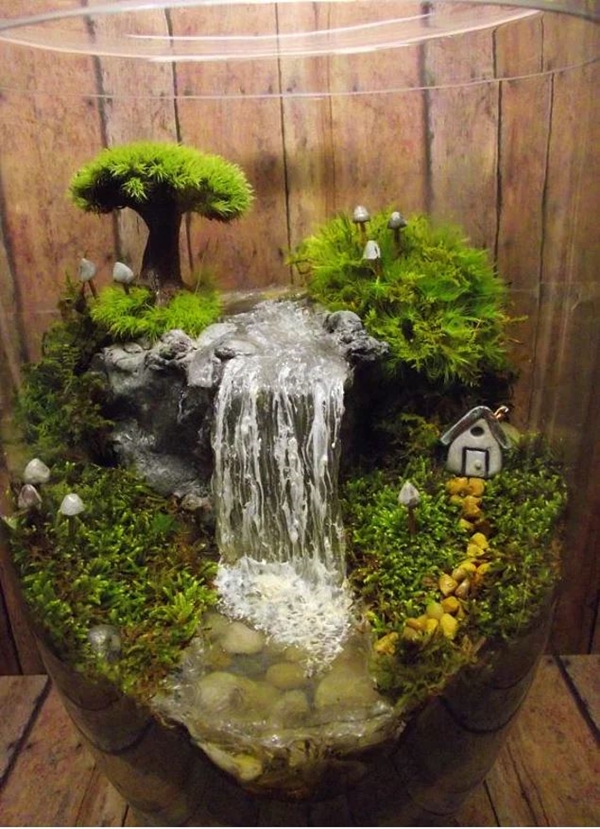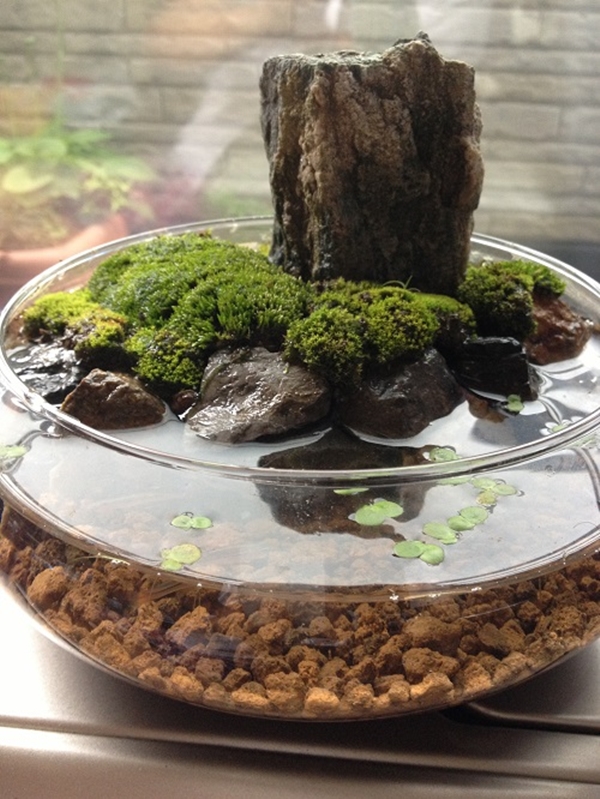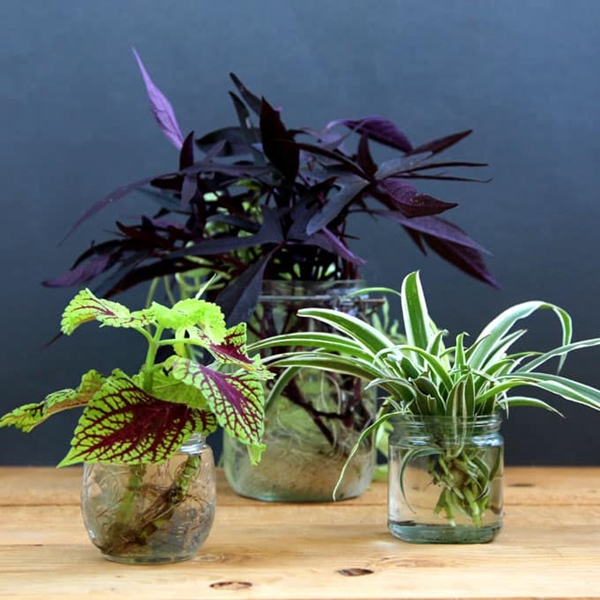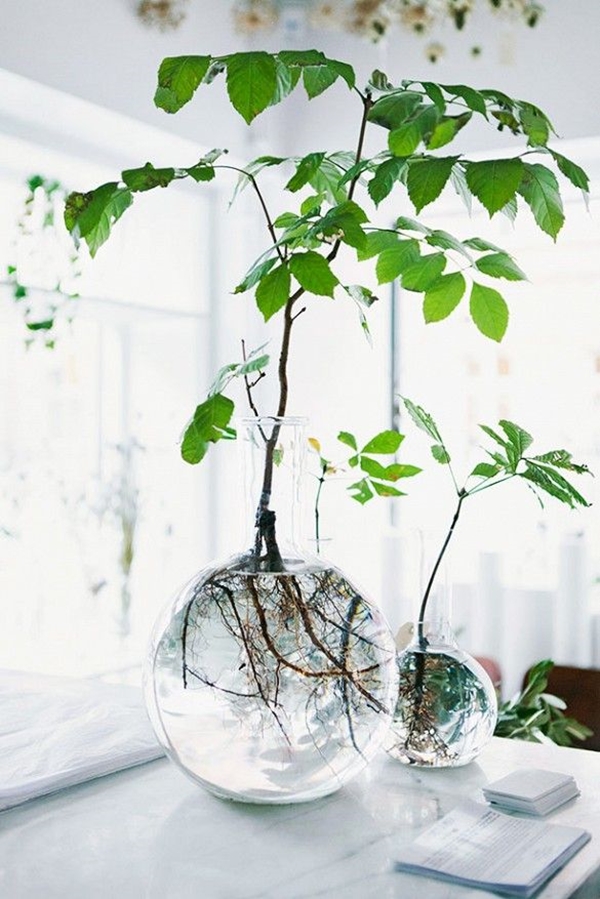 There are some plants that can be fully submerged in the water with roots fixed in the soil at the bottom of the jar like parrot feathers, elodea, hornwort, etc. There are partially submerged plants like the sweet flag and then there are floaters like water hyacinth, water lettuce, frogbit, etc. Some of the best plants for your water garden are English ivy, water lilies, wax plant, philodendron, etc. The mini water garden would look great in your kitchen too. See this to get more DIY art ideas for the kitchen.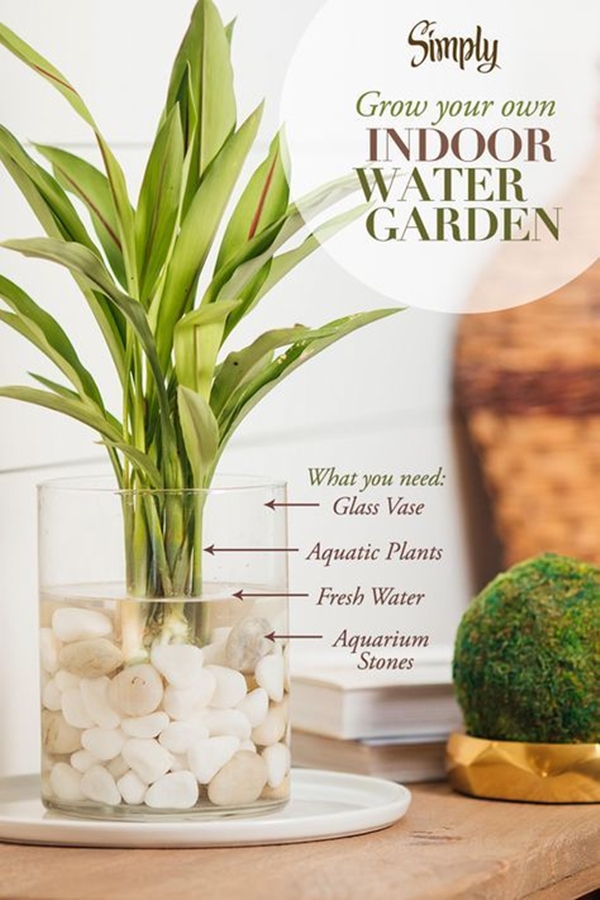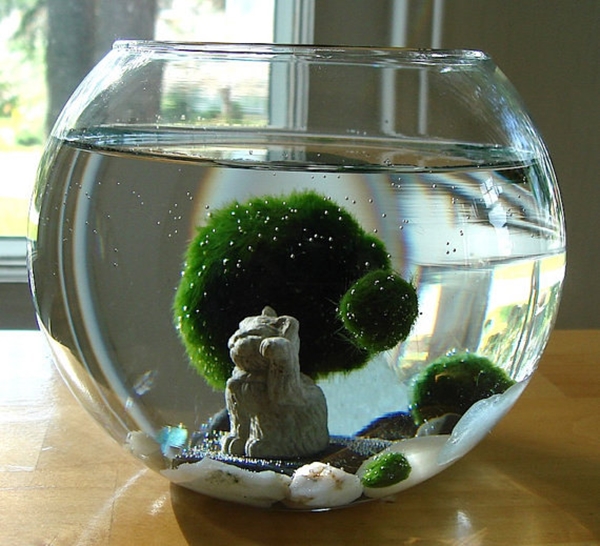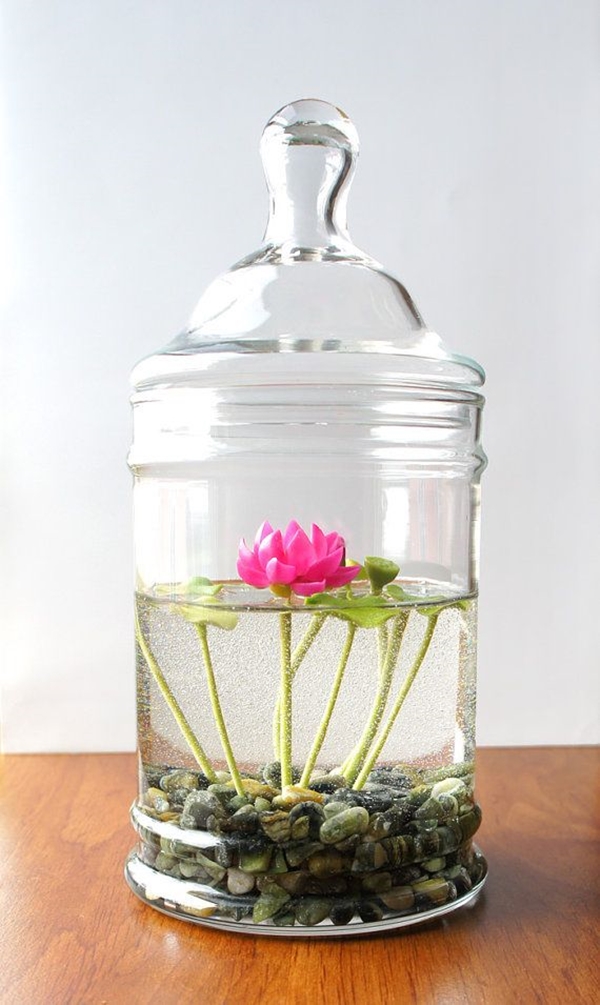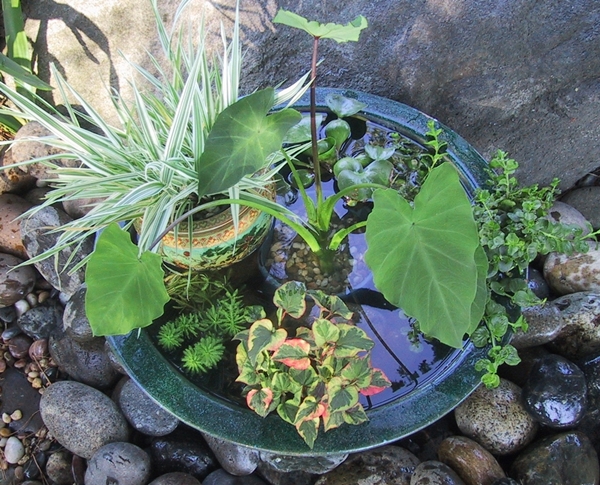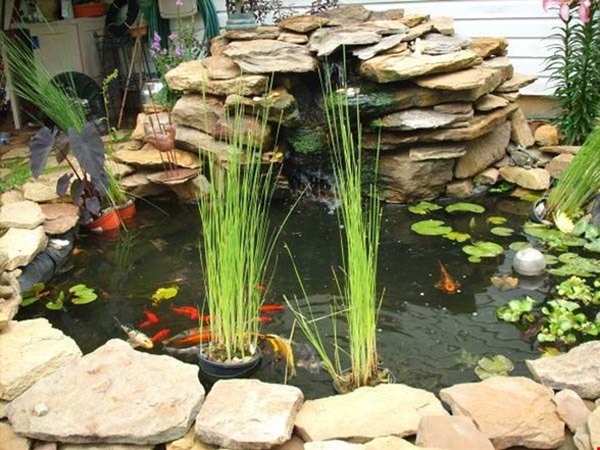 Creative Containers
Here is your chance to dig up some old containers no longer in use and use them as the container for your lovely water garden. If you want you can easily get some fancy containers from Etsy, Amazon, etc. But if you don't want to spend money there then you can dig up some vintage glass jars and use them. Some of the best containers would be apothecary jars, glass or ceramic pots. Speaking of vintage, how about giving a vintage look to your balcony? Look here to know more. You could even get more creative and use rock containers that will look like a little pond and even use glass teacups to make a mini water garden. Make sure that before you use these containers, they are thoroughly cleaned.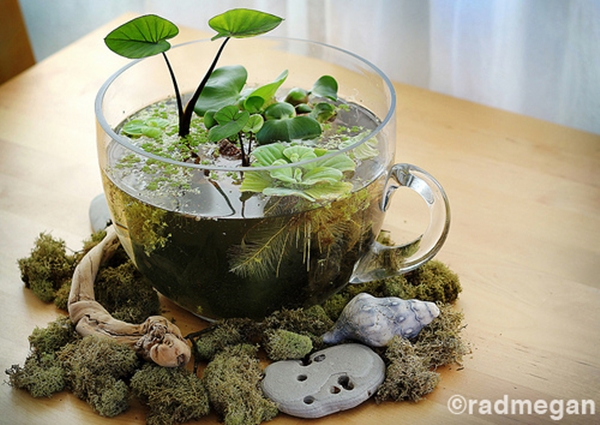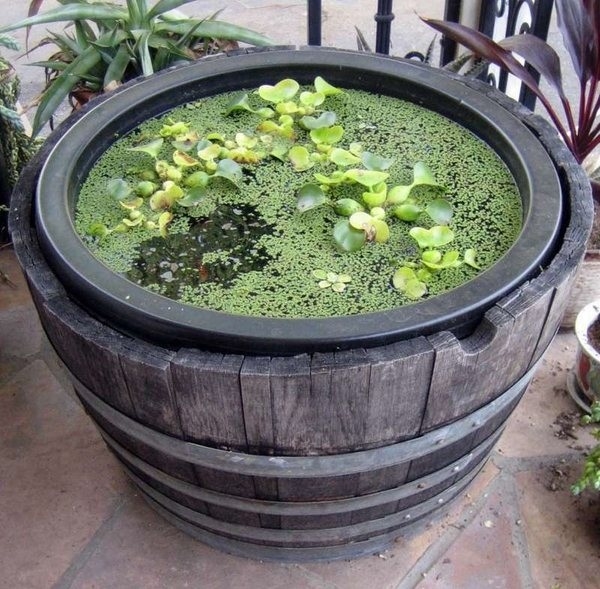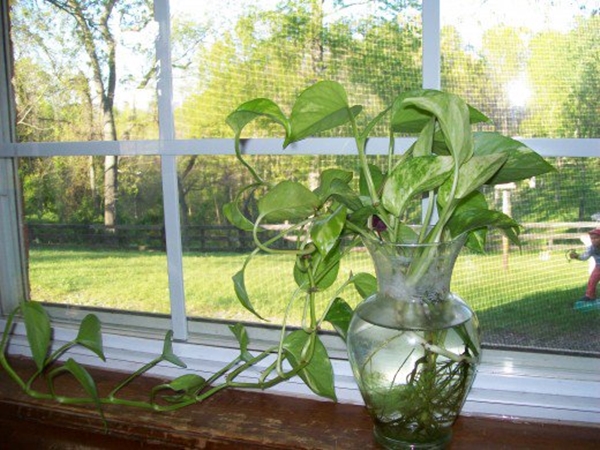 Every Garden Needs Few Rocks
You can't really just bring a container, fill it up with water and place plant in it. Since we are using the indoor water garden as a décor item as well, it's only fair to add some things to add more aesthetic beauty to your garden. This is when the aquarium rocks will come in handy. And stones could make a lot more beautiful decor items that you would leave you gaping. A layer of coloured pebbles will do wonders for your water garden. Add some ceramic fishes to make it look more ethereal. How about ceramic mermaids? Here are some fairy garden ideas that are bound to steal the show.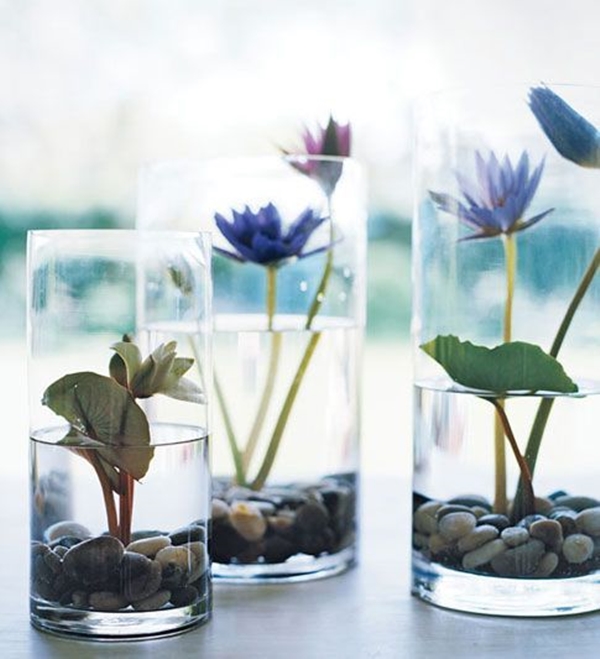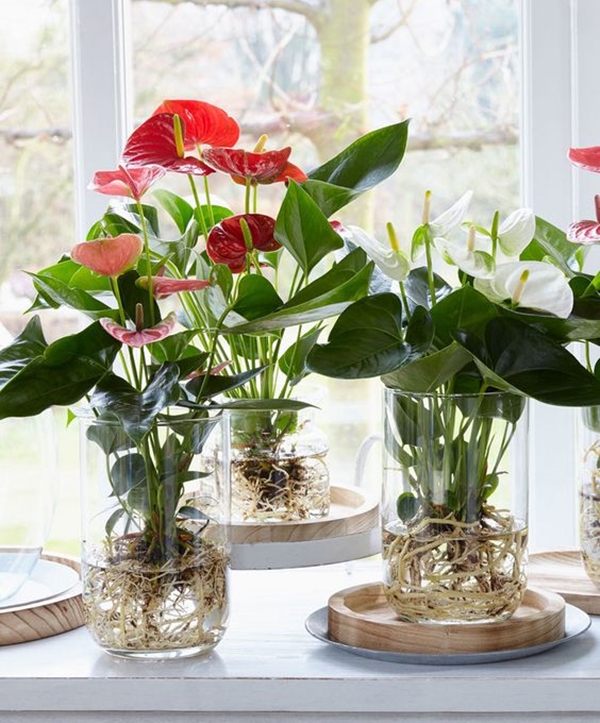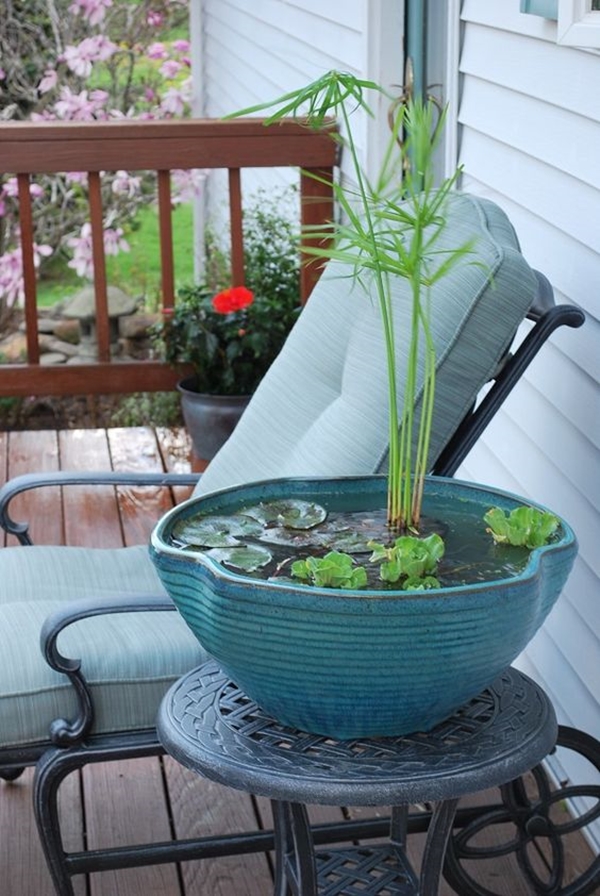 Add Fishes But Beware
It's not like it's dangerous to have fish in your water garden but when you're using small containers like jars then it's more likely dangerous for the fishes. Tiny fishes will add more appeal to your water garden undoubtedly but the plants on top of the surface are more likely to limit the oxygen to the fishes. So if you're planning to add fishes to your water garden then you need to have large containers. Here are some great gardening hacks that you must know about.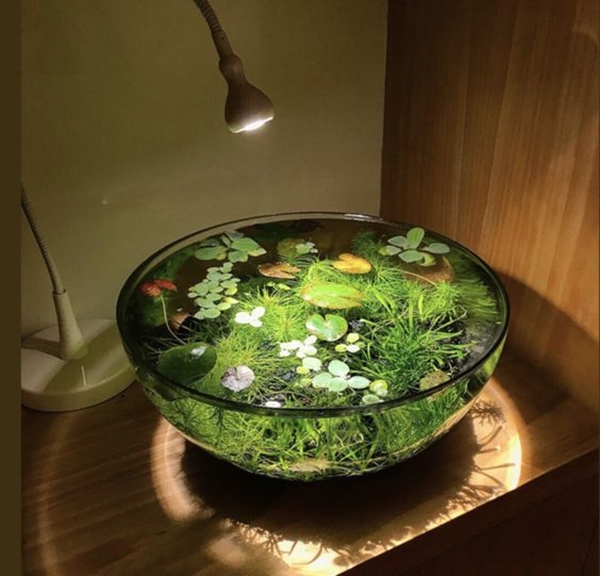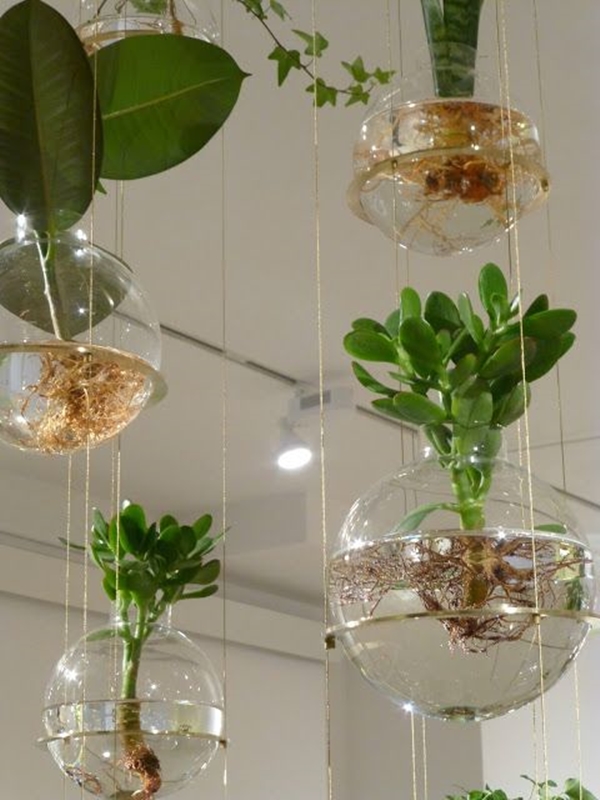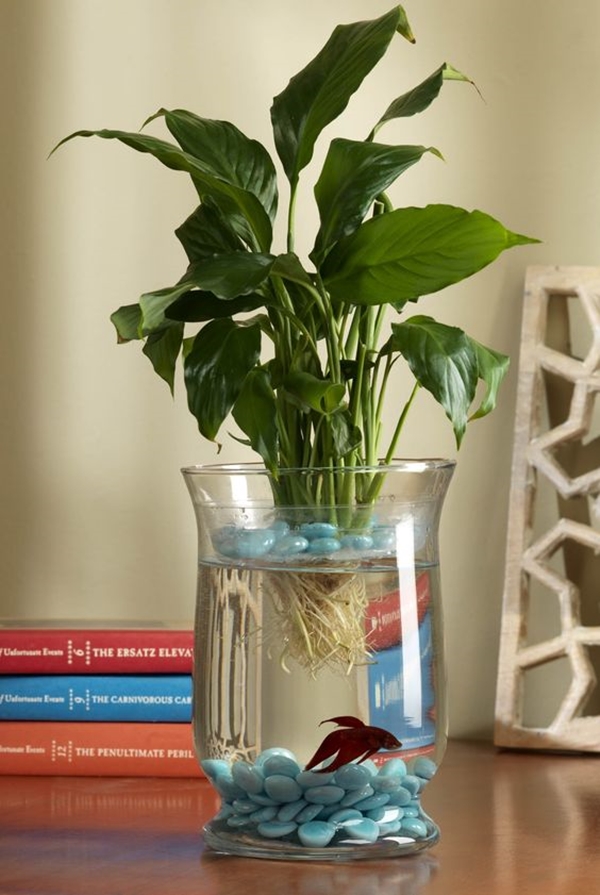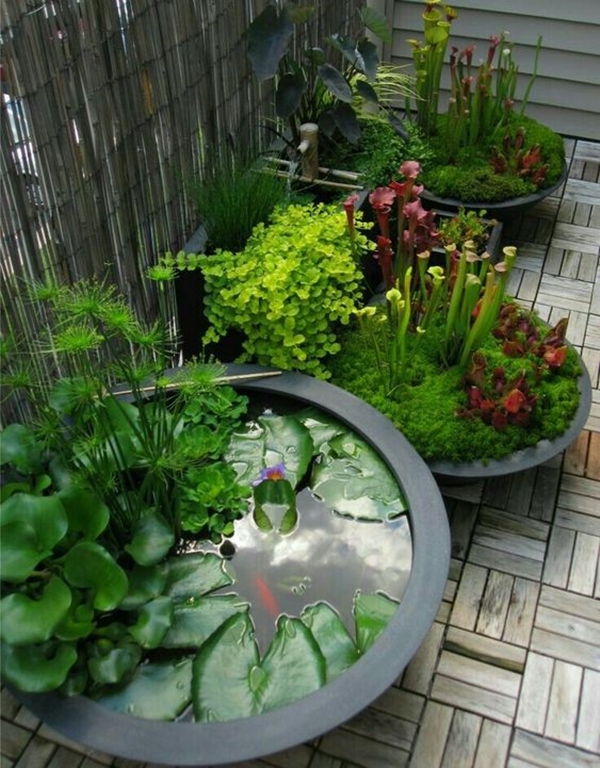 Rusty Water Garden
There are just a few things that look better with a bit rusty look. Your indoor water garden can be one of them. You could use some enamels or old metal cookware as containers to have that rustic look. Make sure you clean them well before you use them or it your water garden is more likely to live for a not that long time. Surround them with few rocks and pebbles to add more feel to it. I don't know about you, but with this inside my home, I'm not gonna miss my yard so much, especially in the cold days. You might also want to have a look at these modern garden ideas.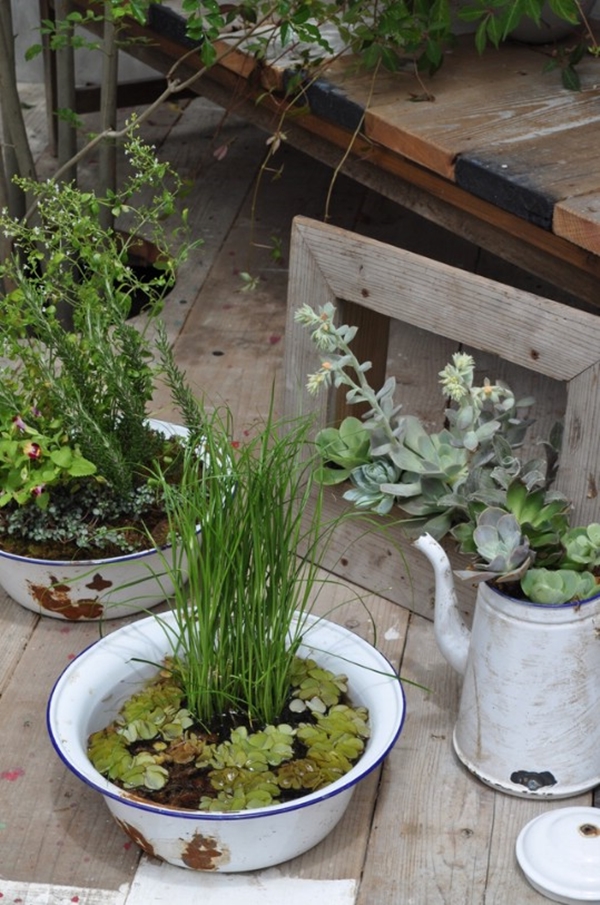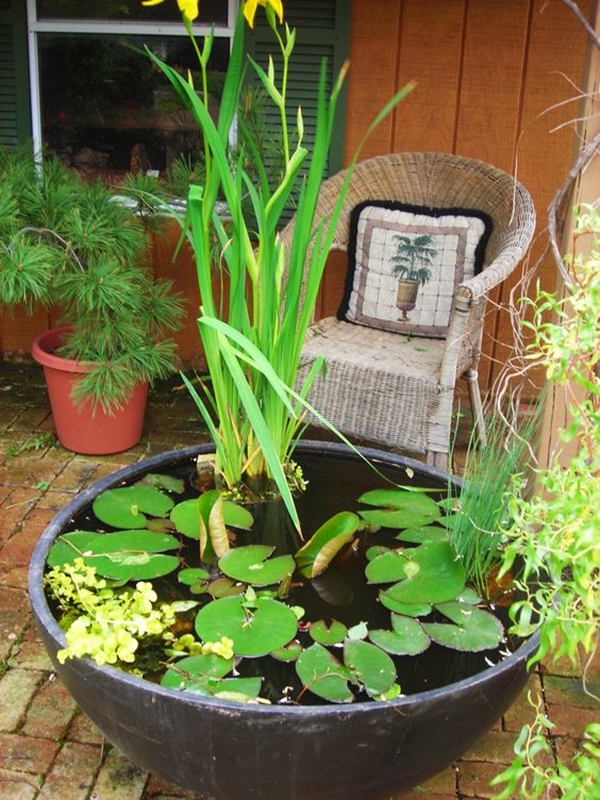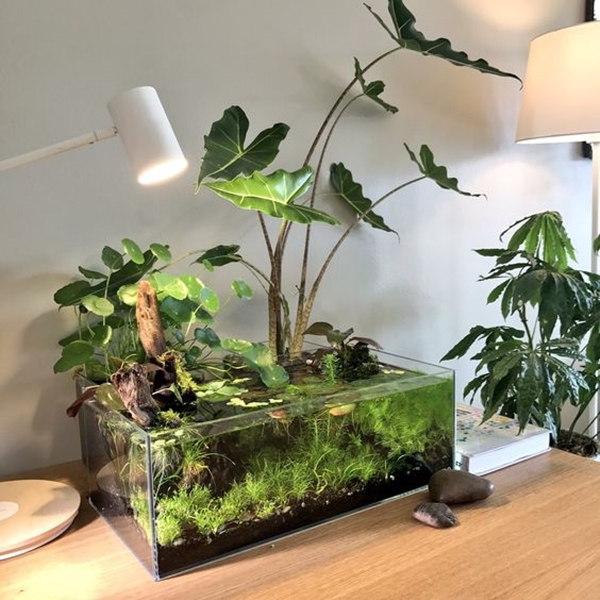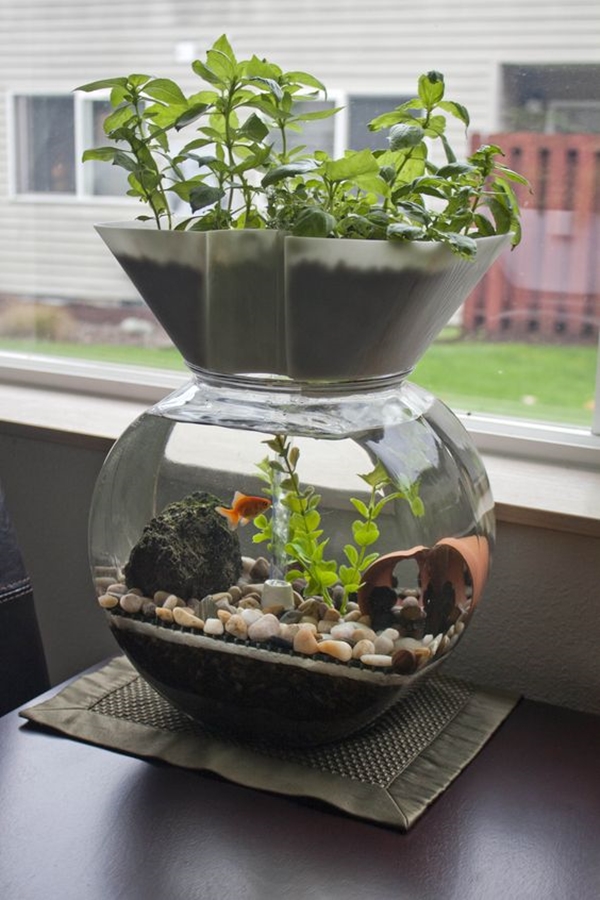 Aquatic or not, plants need sunlight. Some might need not much while others would need plenty. Keep that in mind when you are trying some great mini garden ideas.  So find a space for your water garden where the sunlight is streaming through the windows. To get rid of the pungent smell, drop pieces of charcoal in the water. Keep these few things in mind and your water garden will keep blossoming.