There are some plants that can be fully submerged in the water with roots fixed in the soil at the bottom of the jar like parrot feathers, elodea, hornwort, etc. There are partially submerged plants like the sweet flag and then there are floaters like water hyacinth, water lettuce, frogbit, etc. Some of the best plants for your water garden are English ivy, water lilies, wax plant, philodendron, etc. The mini water garden would look great in your kitchen too. See this to get more DIY art ideas for the kitchen.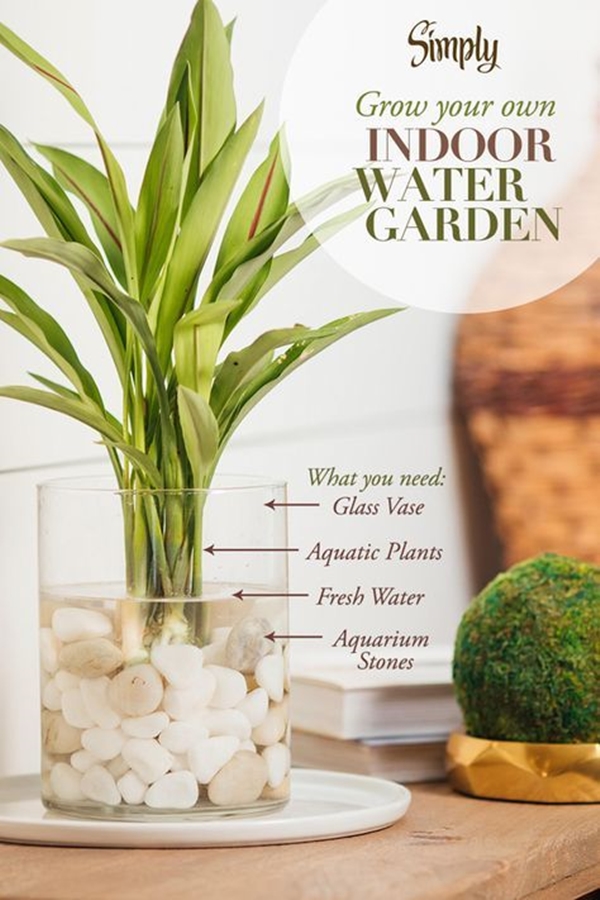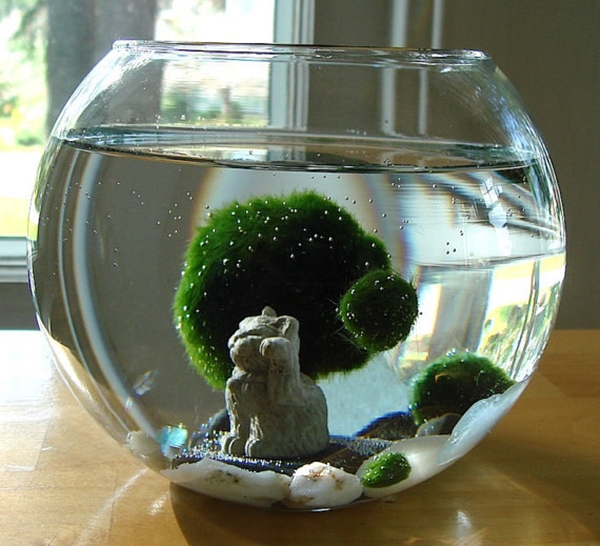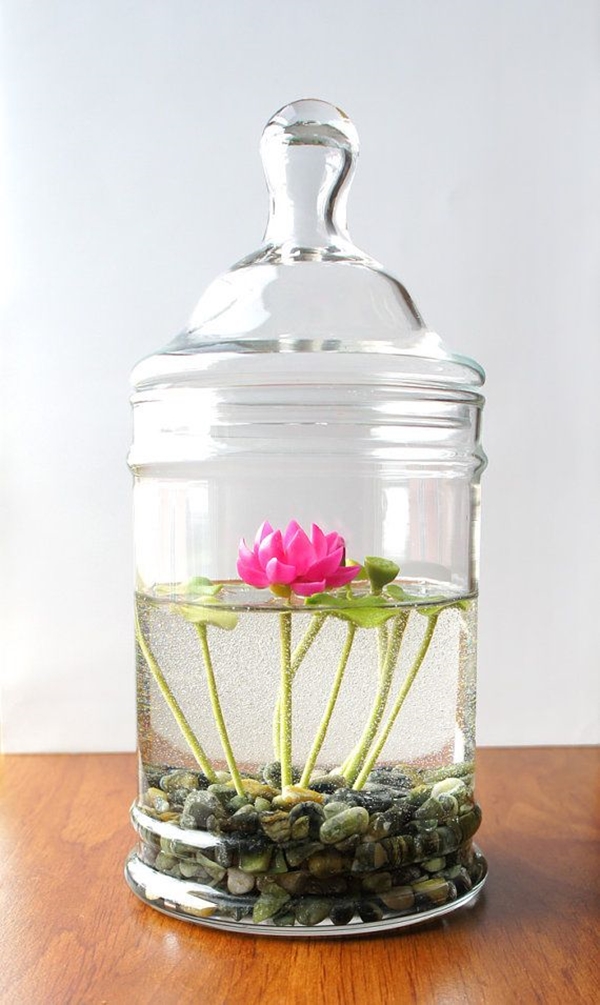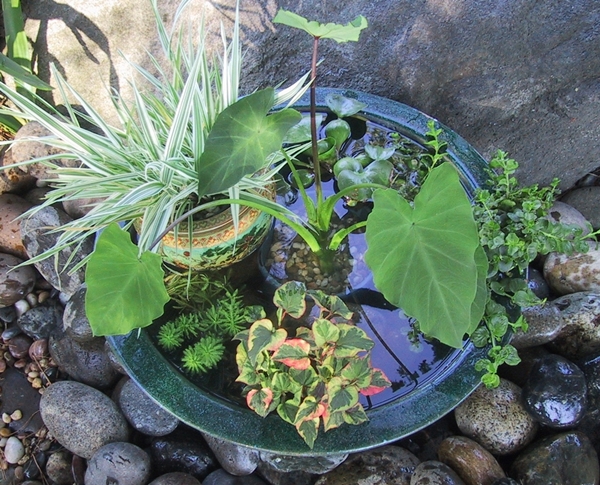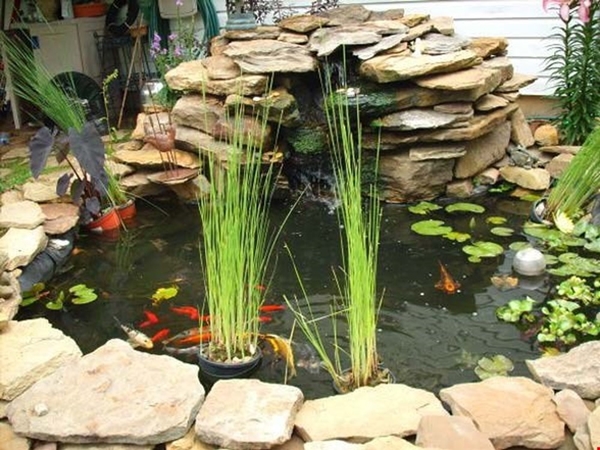 Creative Containers
Here is your chance to dig up some old containers no longer in use and use them as the container for your lovely water garden. If you want you can easily get some fancy containers from Etsy, Amazon, etc. But if you don't want to spend money there then you can dig up some vintage glass jars and use them. Some of the best containers would be apothecary jars, glass or ceramic pots. Speaking of vintage, how about giving a vintage look to your balcony? Look here to know more. You could even get more creative and use rock containers that will look like a little pond and even use glass teacups to make a mini water garden. Make sure that before you use these containers, they are thoroughly cleaned.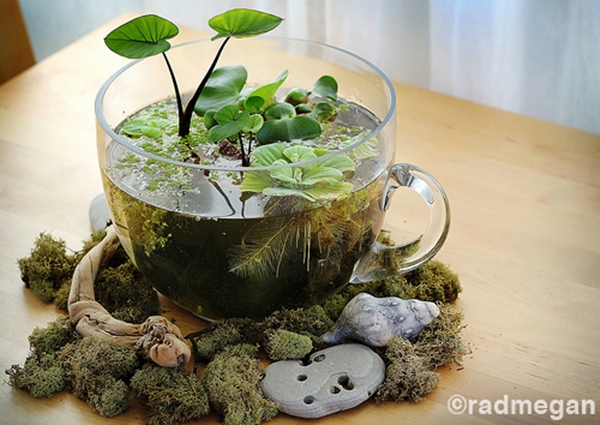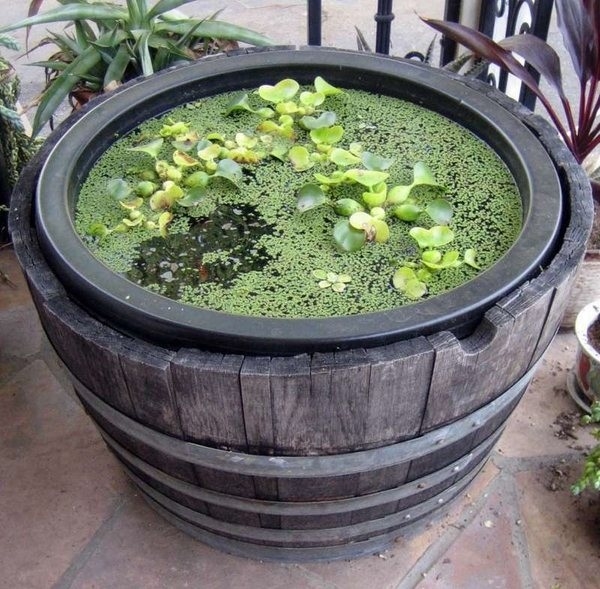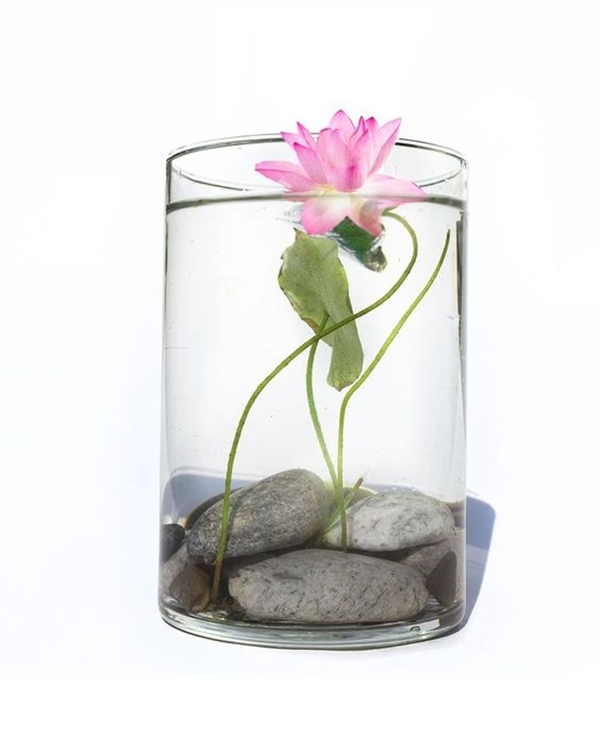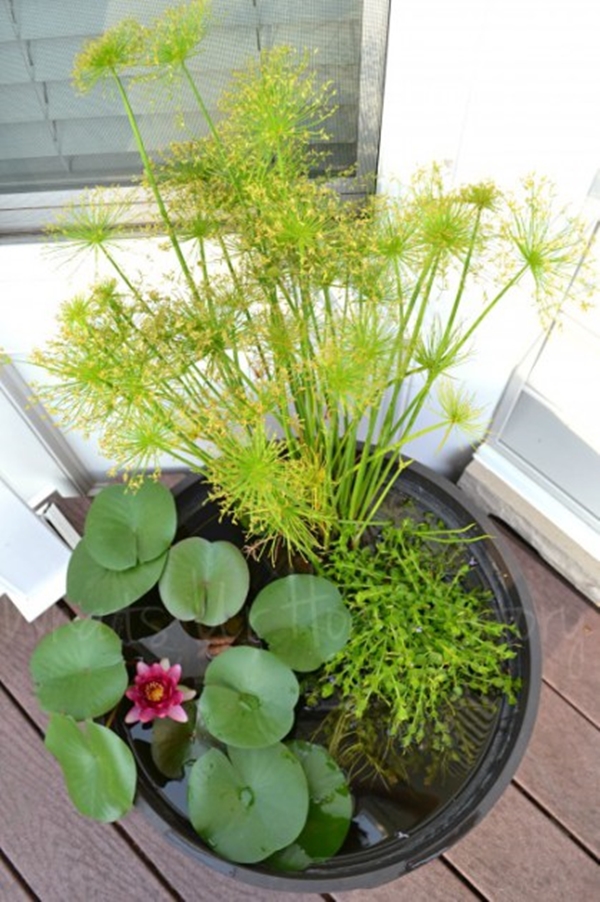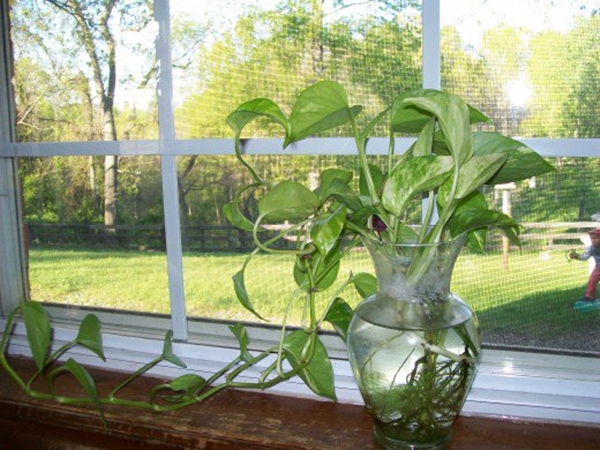 Every Garden Needs Few Rocks
You can't really just bring a container, fill it up with water and place plant in it. Since we are using the indoor water garden as a décor item as well, it's only fair to add some things to add more aesthetic beauty to your garden. This is when the aquarium rocks will come in handy. And stones could make a lot more beautiful decor items that you would leave you gaping. A layer of coloured pebbles will do wonders for your water garden. Add some ceramic fishes to make it look more ethereal. How about ceramic mermaids? Here are some fairy garden ideas that are bound to steal the show.