Are you in search of some tempting prints that makes your simple and not-embellished attire look inspiring just with the attractive color matching and designing? Well, here's that one print that comes straight from the African origin and is high on styles and color combinations that wins fashion above all other prints ever discovered. I can totally understand how difficult it is to name one most trendy and catchy prints and Ankara inspiration is one of those most rapidly emerging fashion styles today.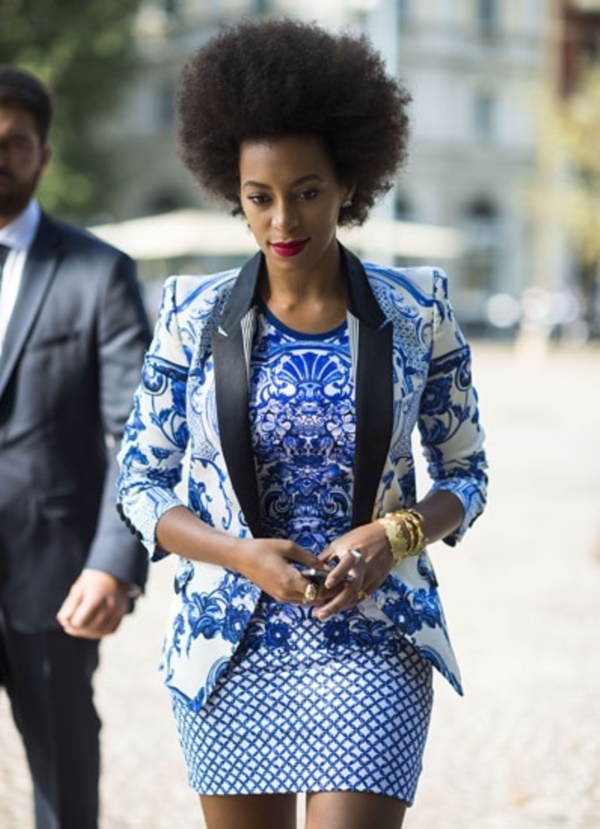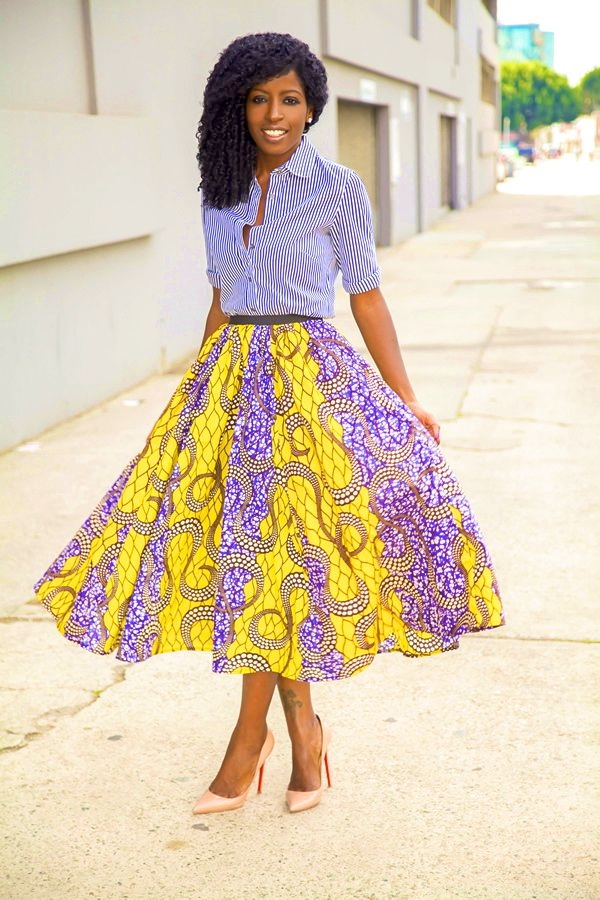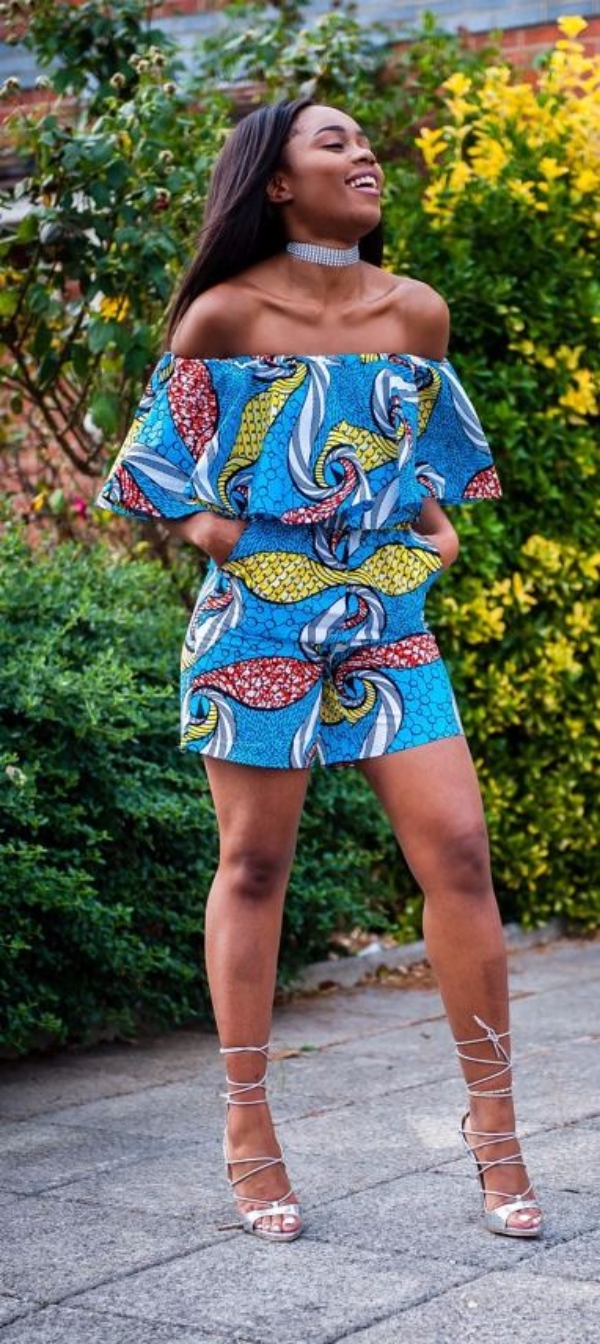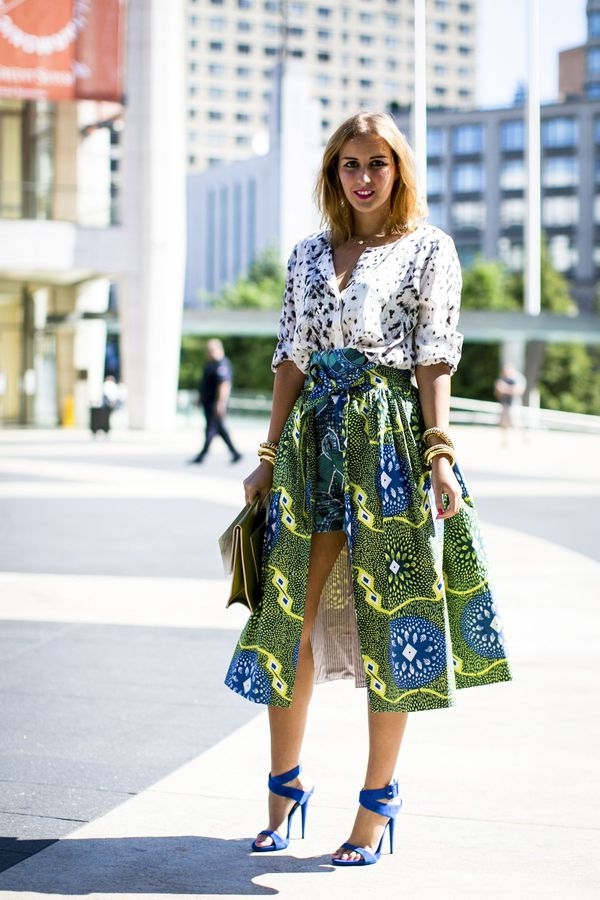 First of all, have a trip through the interesting Latest Ankara Fashion Styles for 2022 that are winning hearts and making the eyeballs stalk. The way color scheme creates an attractive persona along with distinctive print and pattern is one factor that makes this outfit go high on trends. While, the other factor is the perfect fit that gives all your curves a flattering shape. Moreover, this outfit ideas are perfect for curvy women.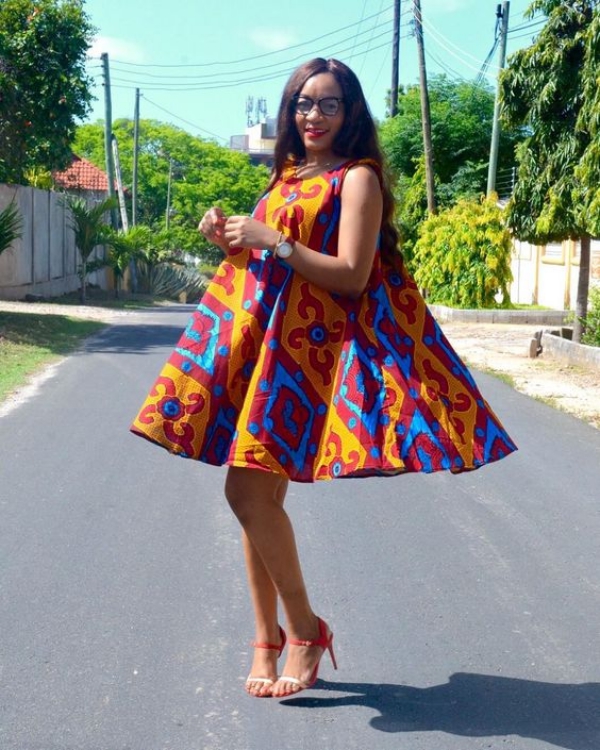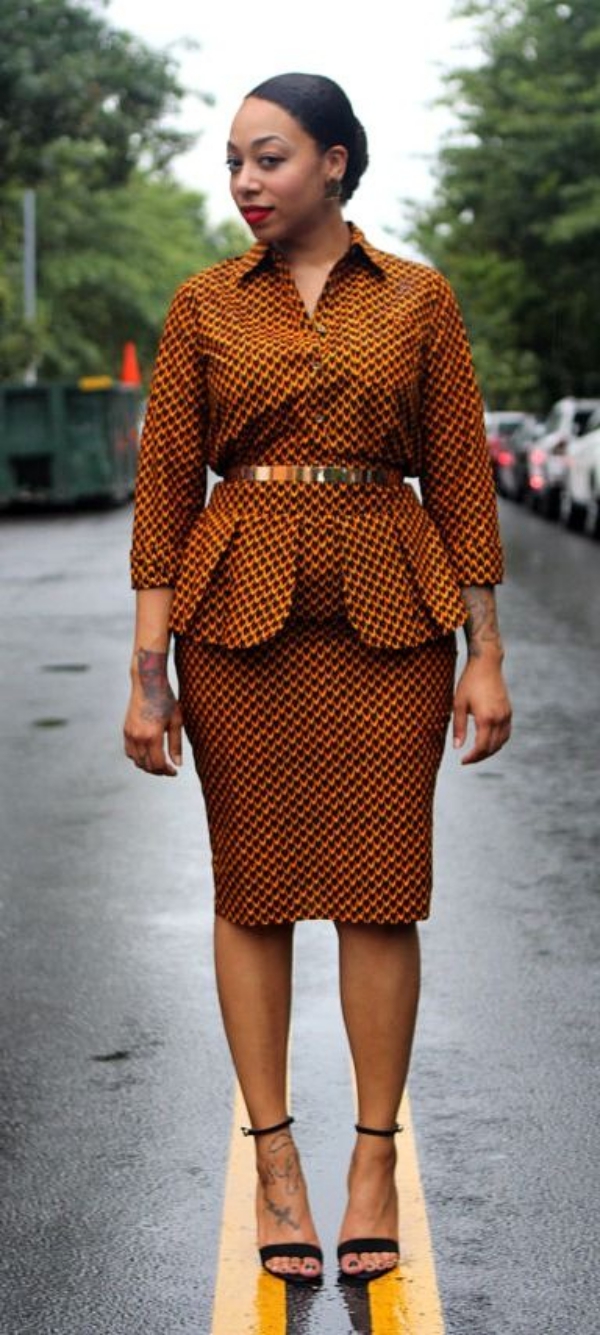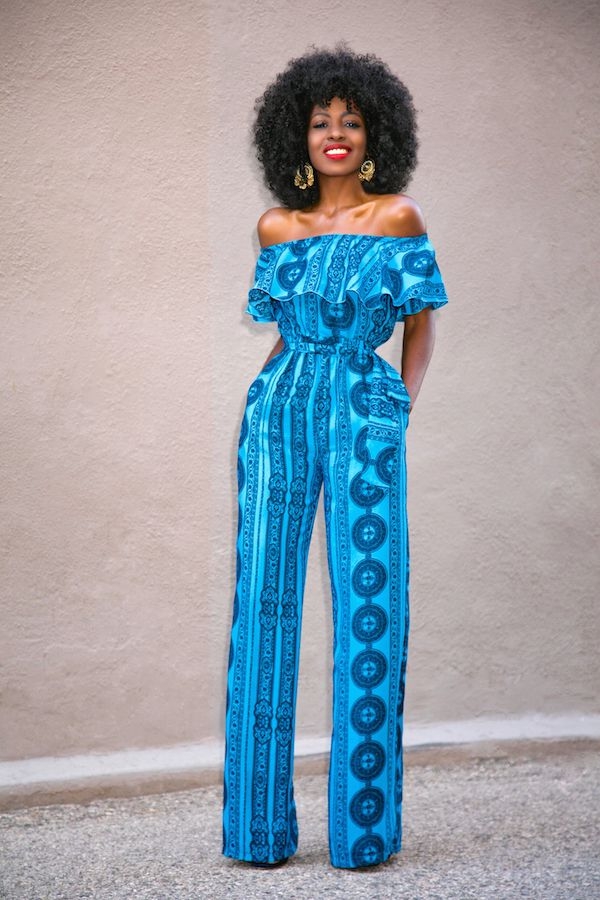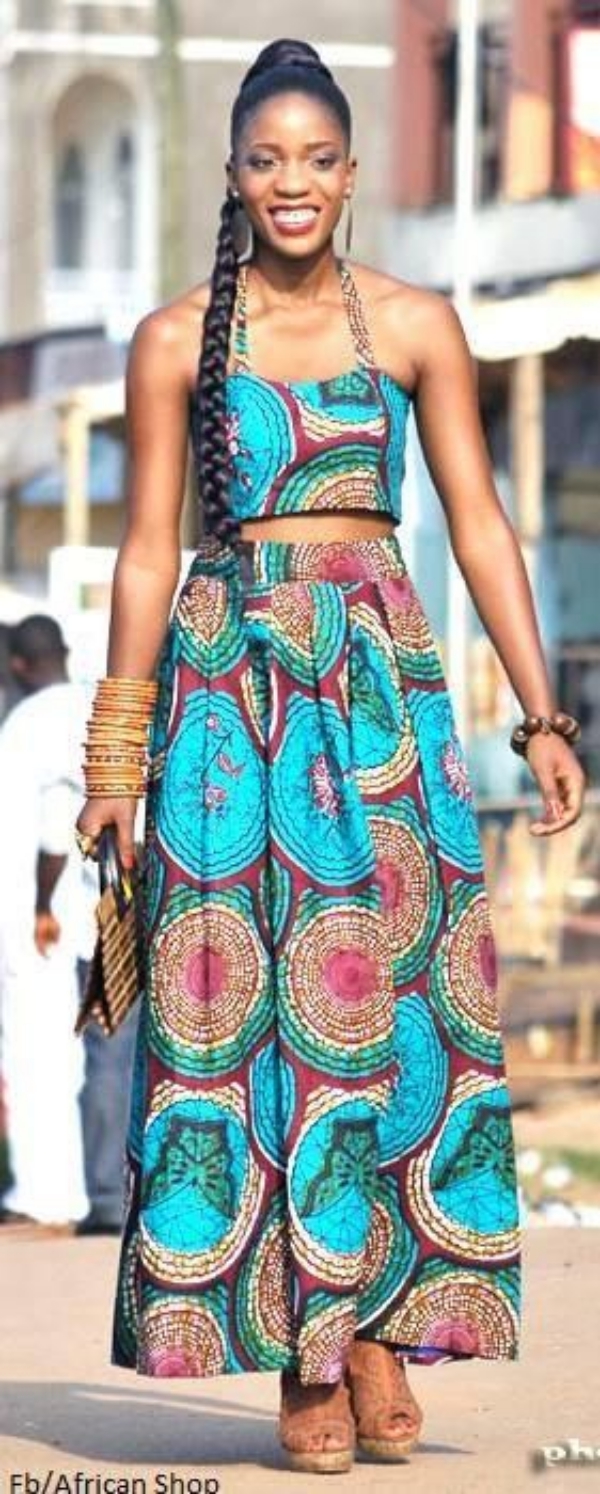 Latest Ankara Fashion Styles
Asymmetrical Ankara Skirt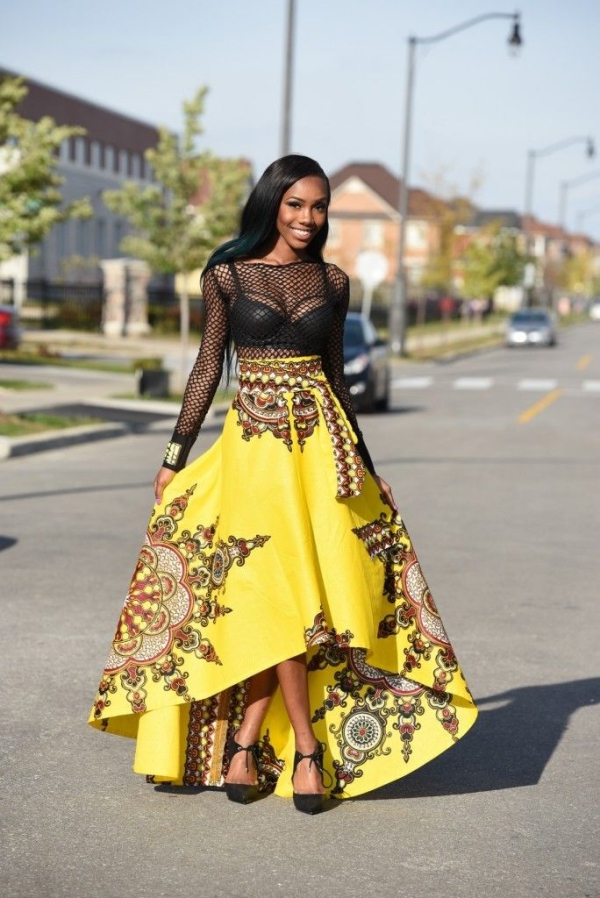 Netted crop top layered with this asymmetrical Ankara skirt is something that looks perfect when paired with the exclusive neck piece. Well, a transparent layer of netted fabric top over a solid crop top along with this skirt paired and a pair of ballerinas is a perfect outfit to copy for a romantic date tonight.
Ankara Coat Layered over Bodice Dress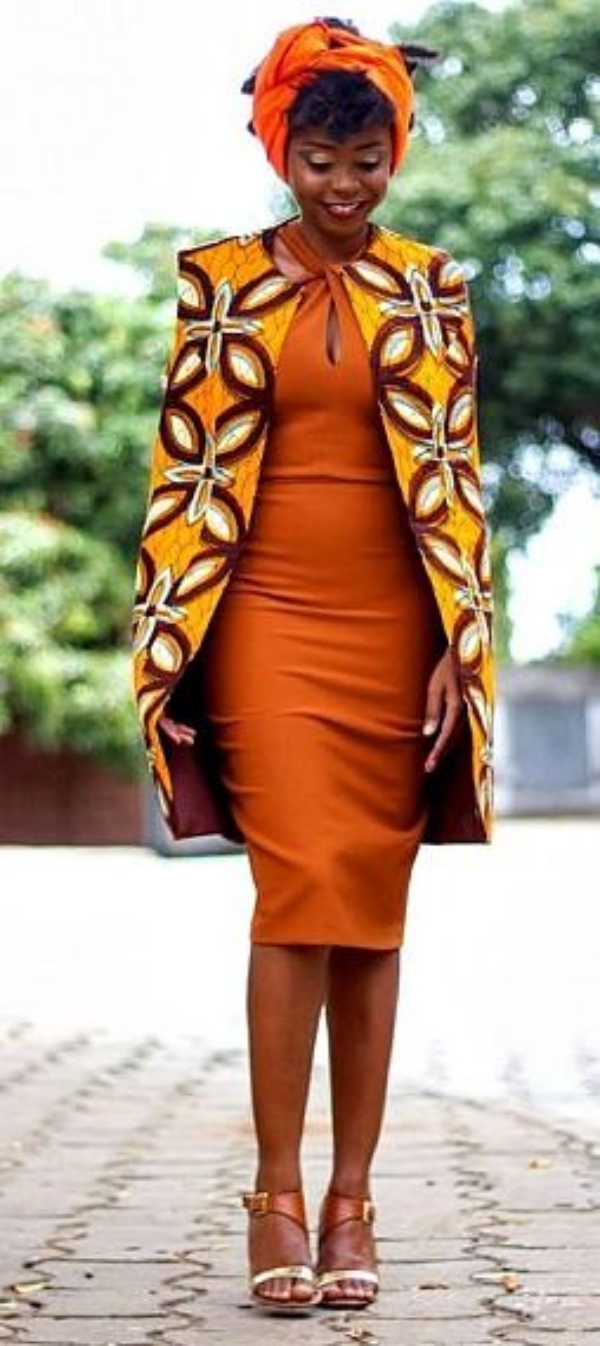 Grab some vibrantly hued body conscious dress and pair the Ankara inspired coat with it for an interesting look. Contrasting hued coat is preferred for a catchy look. Pair this look with the strappy footwear and get the African hairdo that they go with the scarf. If not interested in such a deeply traditional look, go for a classy high head braided bun.
Peplum Inspired Pencil Dress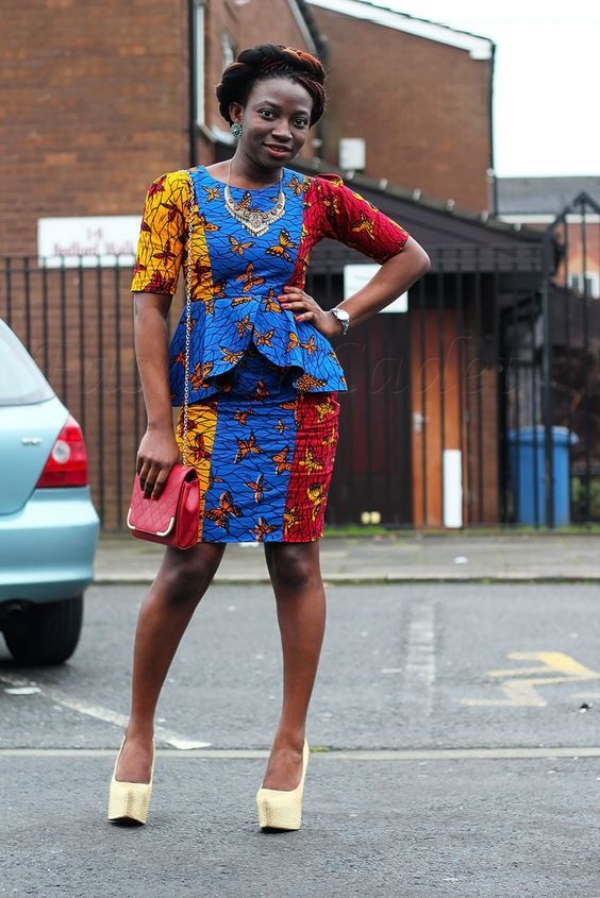 Peplum is my favorite and pencil skirt as well. How about both of them being clubbed together in one attire? Peplum border inspiration around the waist with pencil shaped dress. It will instantly sharp your look flattering the body line. This is the perfect Latest Ankara Fashion Styles for those who love flaunting their curves.
Ankara Flare Dress with Blazer!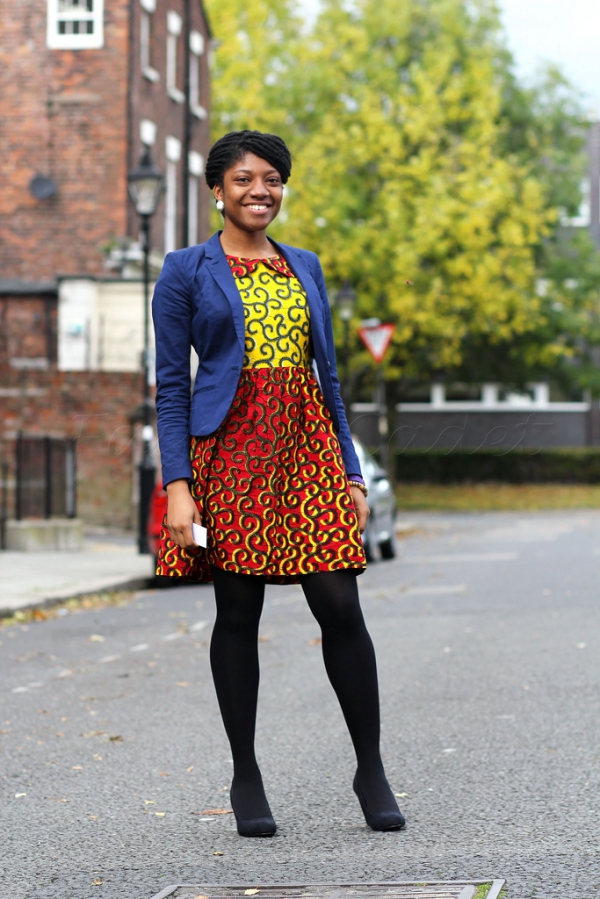 Yes, your profession has some rules wherein you can show much skin and blazer is a compulsory staple. Well, if you have one flare dress and stockings, you will simply rock your fashion at work with this yet another stylish way to be the boss at work. Pair the blazer and don't forget to put some classy jewelry on for most elegant look of your inspired with Ankara style.
Strapless Ankara Jumpsuit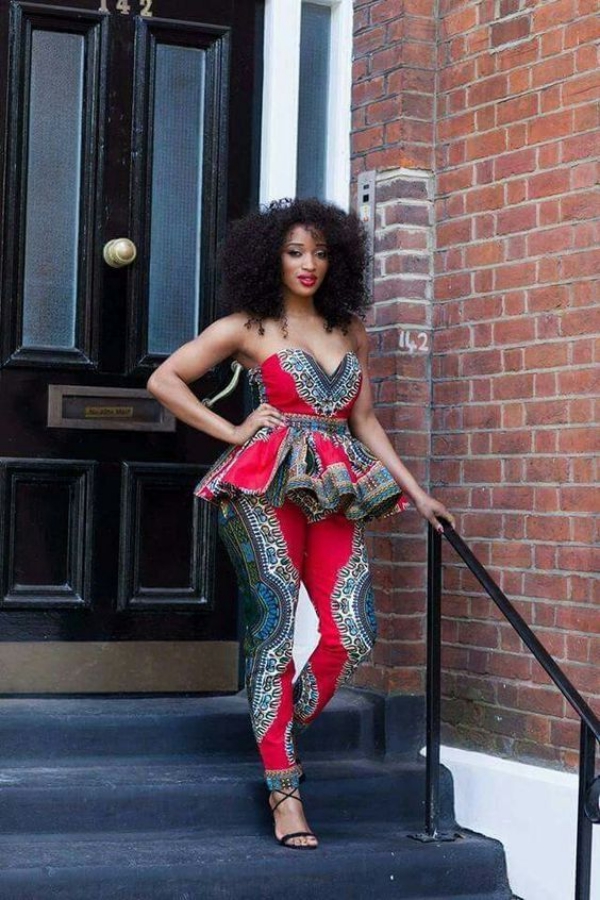 Want something that melts his heart in a minute and won't let him find anything more attractive than you for the love date tonight? Sure, go for this strapless Latest Ankara Fashion Styles inspiring jumpsuit and sweetheart necklines will make your love story more romantic. Flaunting cleavage in style with this strapless Ankara jumpsuit and paired strappy heels is all you need to look smashing hot.
High Waisted Ankara Palazzos

Deep neck skinny tank top would be a hit if you tuck that inside the high Waisted Ankara palazzo. Cornrow braided hairstyle inspiration, just the way this Afro-American lady tucked her hair up and fashioned her Latest Ankara Fashion Styles outfit with a bohemian inspired necklace is making this attire a must try this week. Oh yes, you may also try something in polka prints as well.
Ankara Jeggings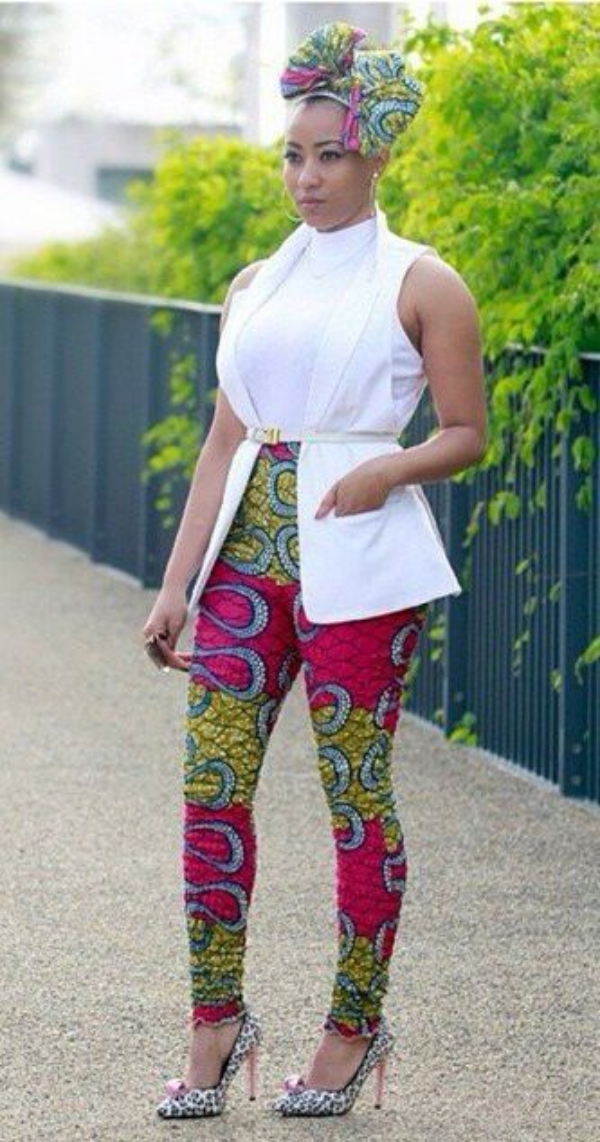 Ankara printed skinny jeggings with bright colors embellishing the look with African tribal inspired patterns is something that would pair best with something simple. Single hued or solid colored inspired tops, often layered with blazers and shrugs, are preferred.
Midi Dress on Vintage Concept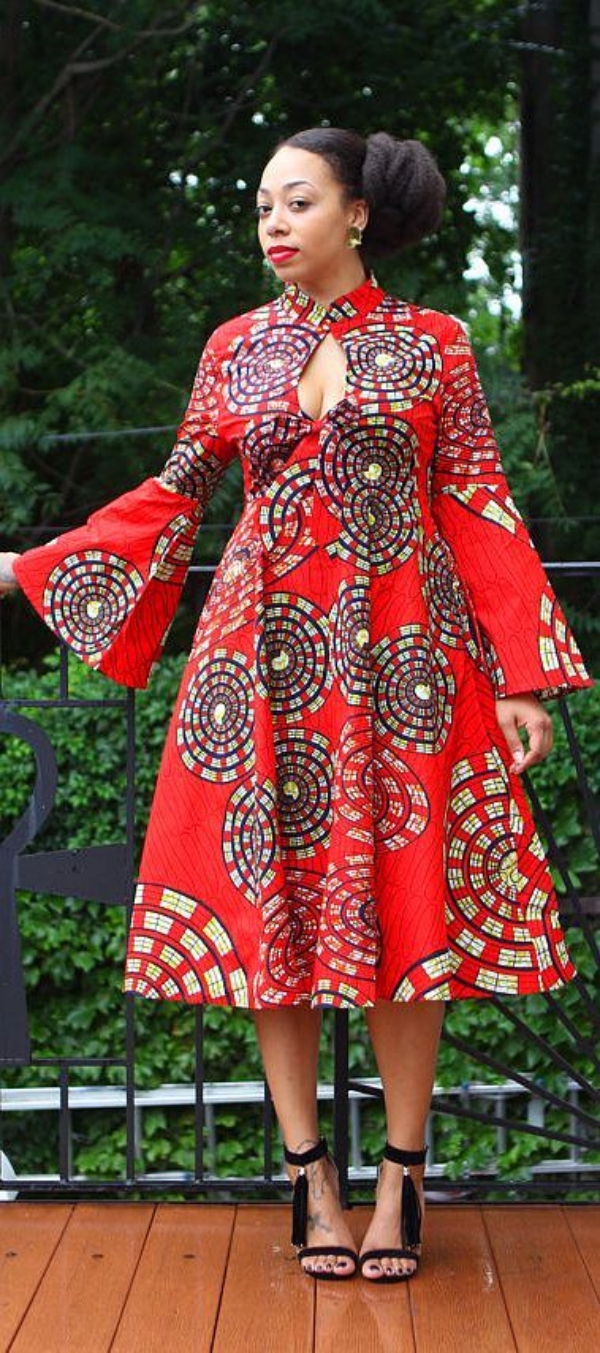 Vintage concept does not always mean those boring colors and no style. Bell sleeves that you fall in love just the moment you see them is one that evolved from the vintage fashion trends. And African inspired Ankara printed midi dress with a keyhole flaunting the neckline along with the bell sleeves rebirthing the retro trends is classy Latest Ankara Fashion Styles to try. Midi Dress is the length perfect for all and you must try these midi dresses as well.
Asymmetrical Ankara Top with Denim

Front tucked in while the back left out creating a mesmerizing fashion in less than a second. This Latest Ankara Fashion Styles outfit proves that it is not the outfit that decides whether it would be naive or bizarrely smashing. It is always the way you dress it that makes heads turn and stalk as you pass by. Now, the reason behind turning heads depends on the absolutely fashionable style that your attitude carries.
Off Shoulder Crop Top with Denim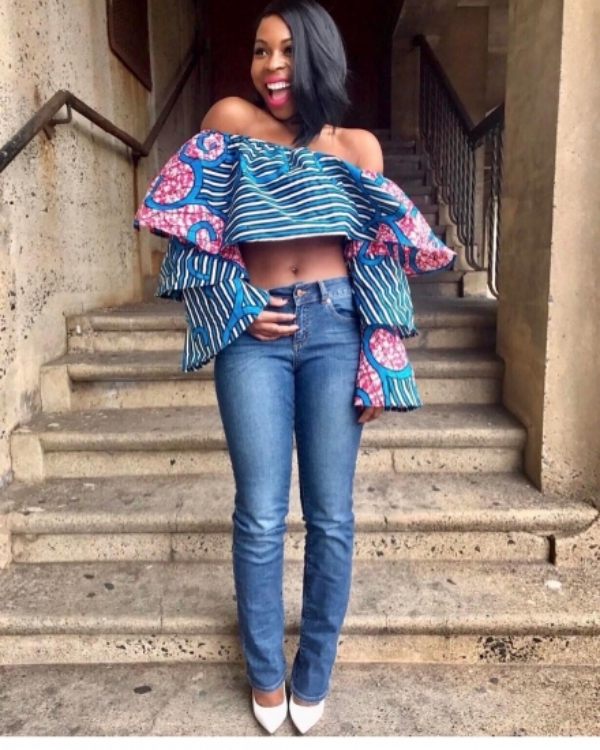 What a vogue it is that lets you flaunt your sexy shoulders with off shoulder designing concept and crop top that will let you flaunt that toned tummy. You can pair with the skinny denim pant and pair of ballerinas. High head ponytail would be a great pick. Yes, you may also curl your hair to play with the air. Though, those chunky braids also take the style game on high.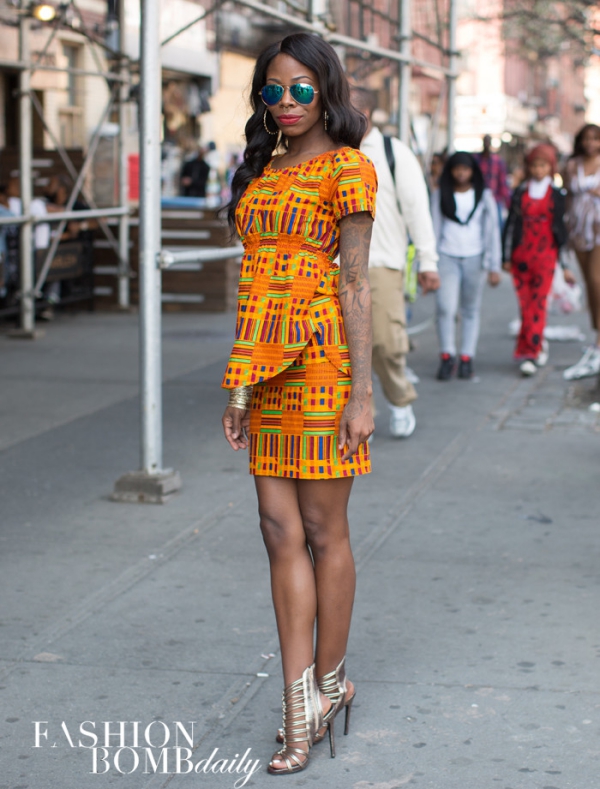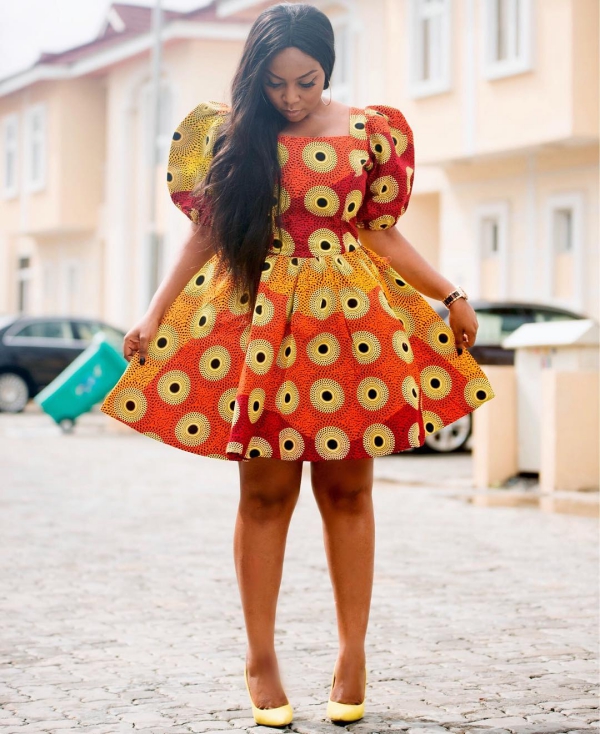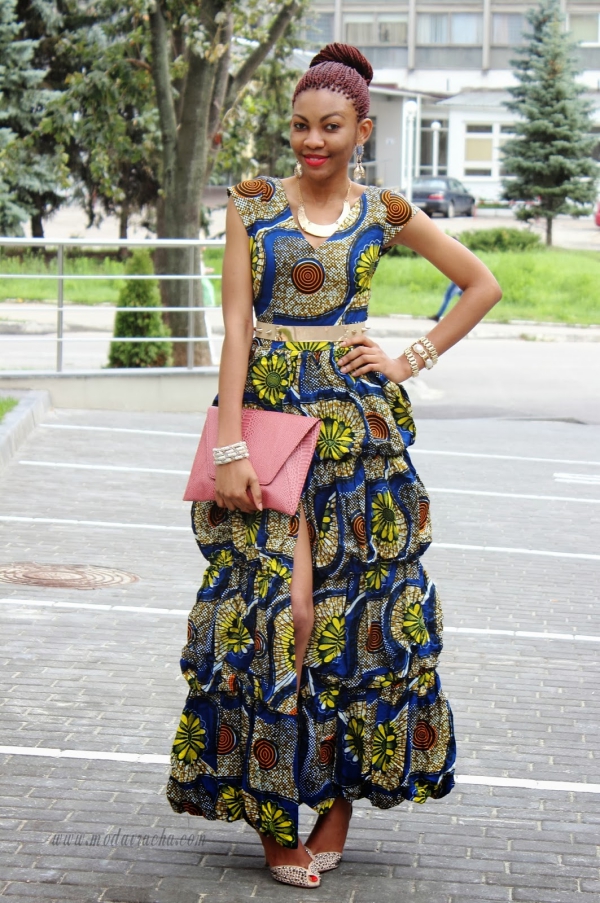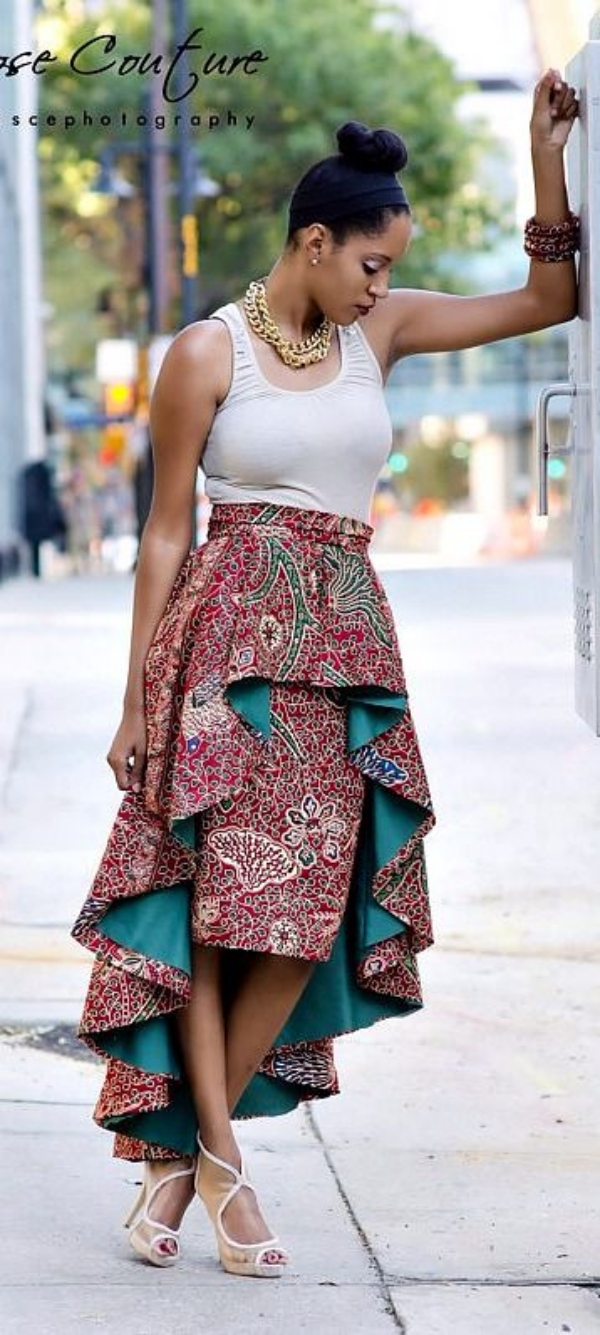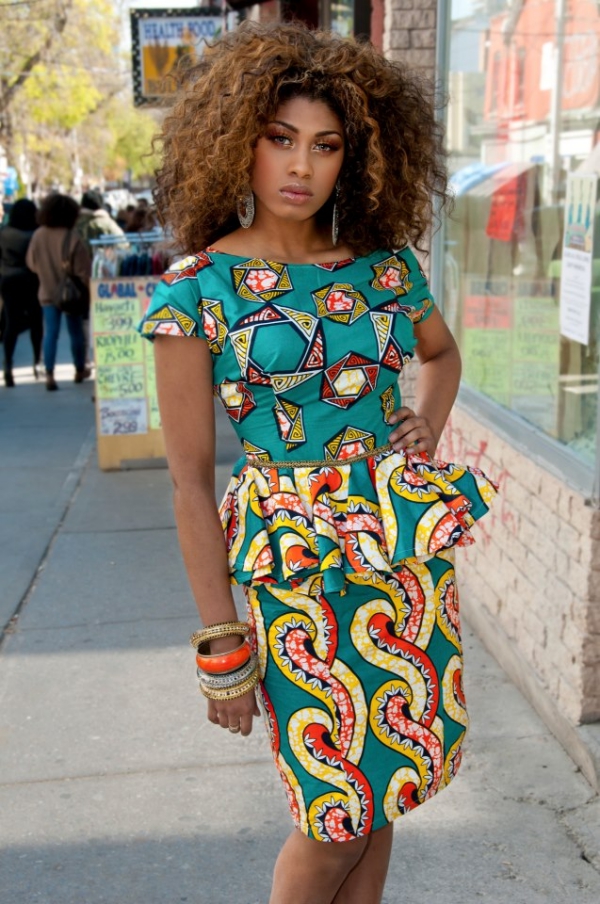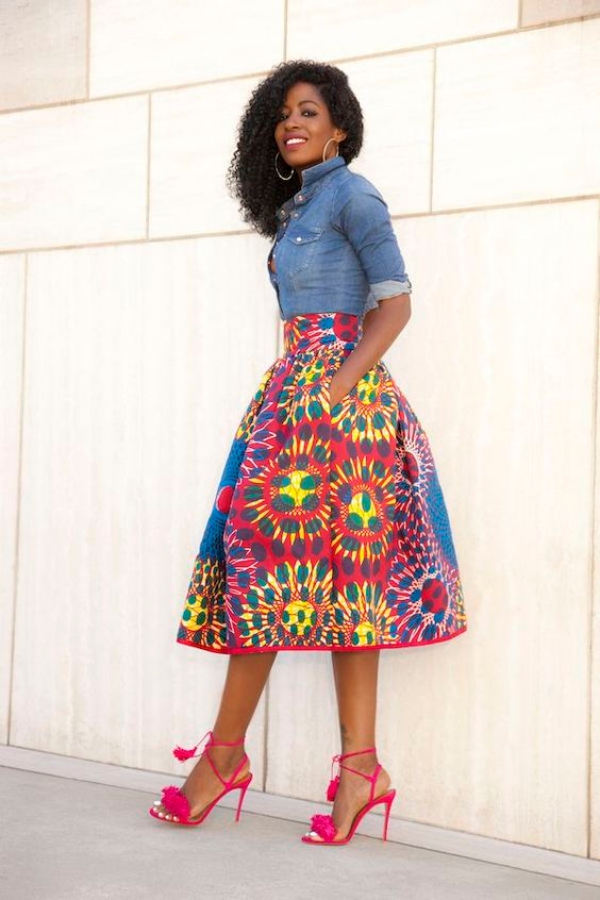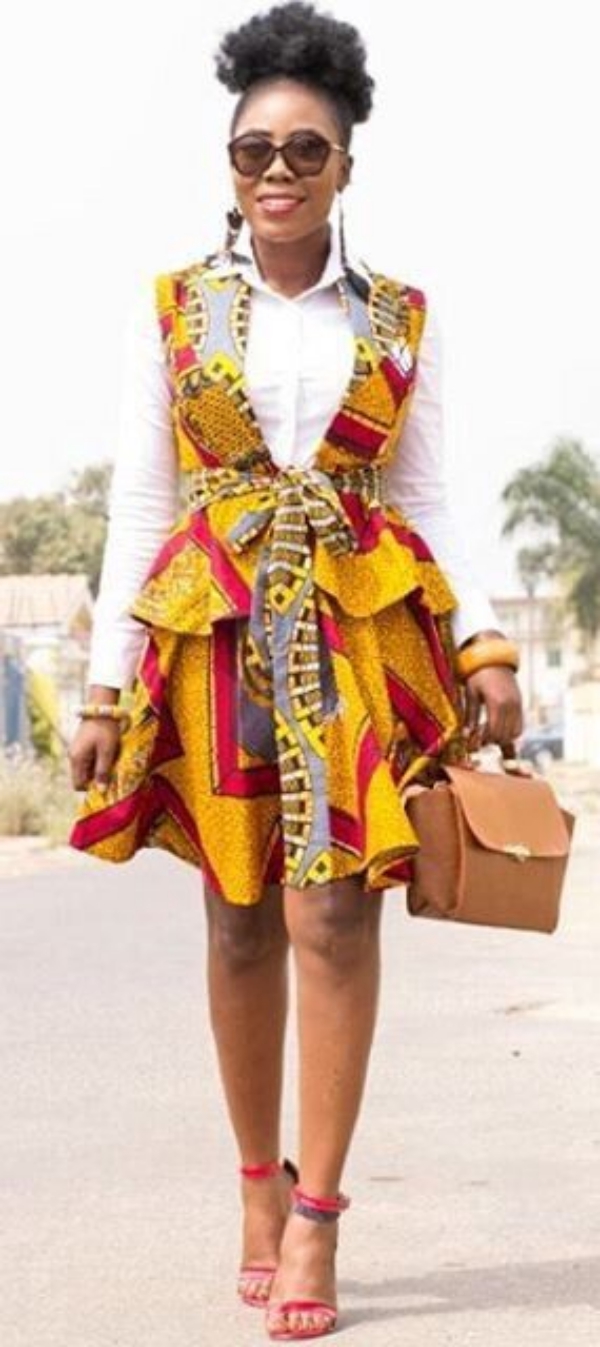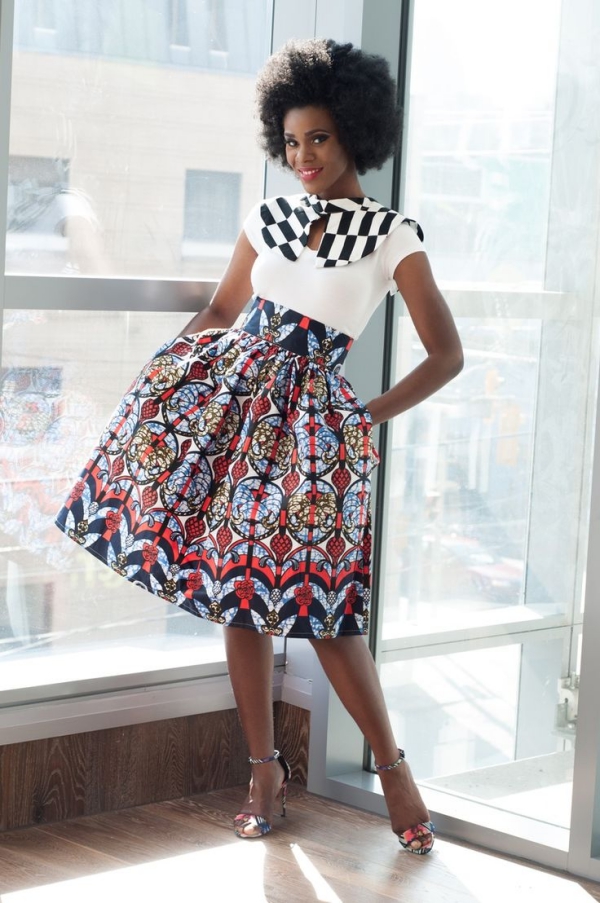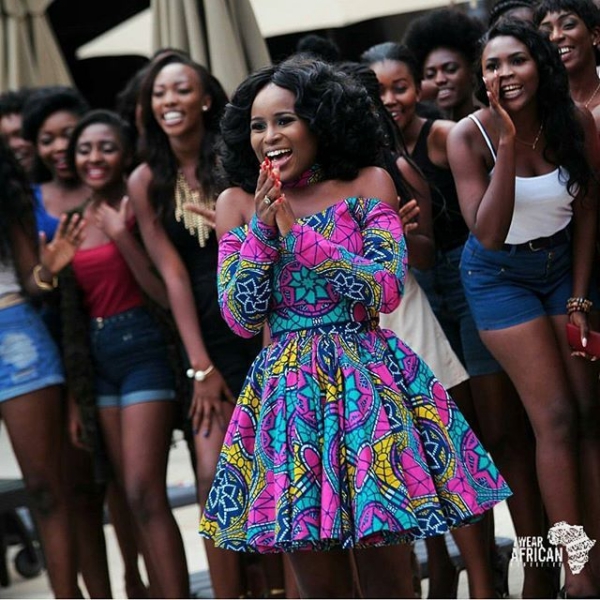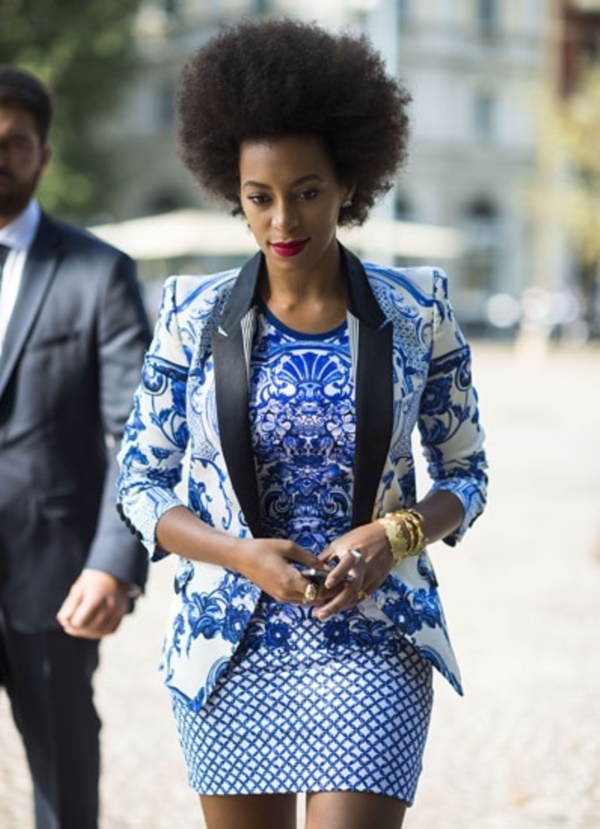 The Latest Ankara Fashion Styles are making people go crazy since the bewitching rebellion of colors and prints that no one would afford ignoring. Now that you have viewed the best Ankara inspired outfits, don't forget to tell your favorite pieces below in the comments.
Save