Despite of having a wardrobe filled with the skinny pants and leather jackets and palazzos, you will feel incomplete without those midi dresses. For an elegant touch in your sexy appearance here is what you will need! The Ambitious midi dress Outfits that is just perfect for your date with him or a professional meeting with colleagues. Trust me; when you find nothing else to suite your mood, you have this Midi Dress attire to make your day worth it.
Well, fashion is not just about inspiring the streets of New York or Paris but any and every corner of the globe. The language of fashion is not dependent on what place you are standing. And that is yet another thing that makes it more fun to try without any boundations. It is pretty understandable that you got bored of flaunting legs and even don't feel like look extra-ordinarily decent with full legged outfits. Katy Parry and Kim Kardashian and all other personalities of F-world are there to help you rock with these stunning midi skirts.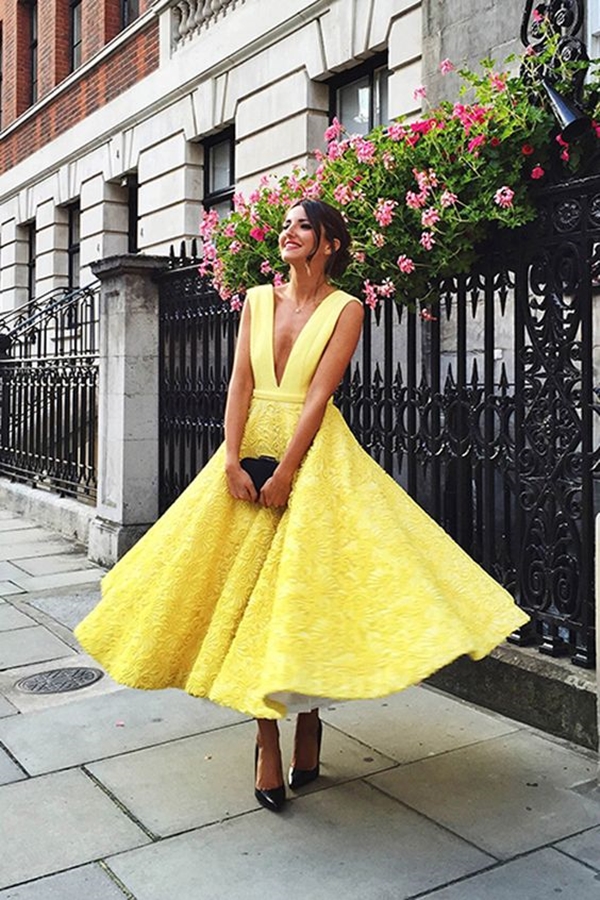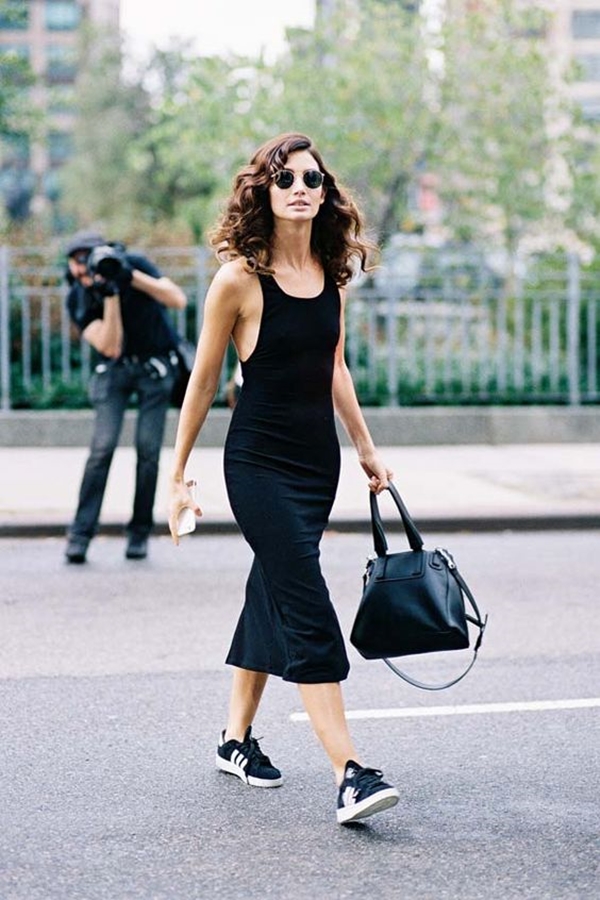 Ambitious Midi Dress Outfits
Something Crocheted Please!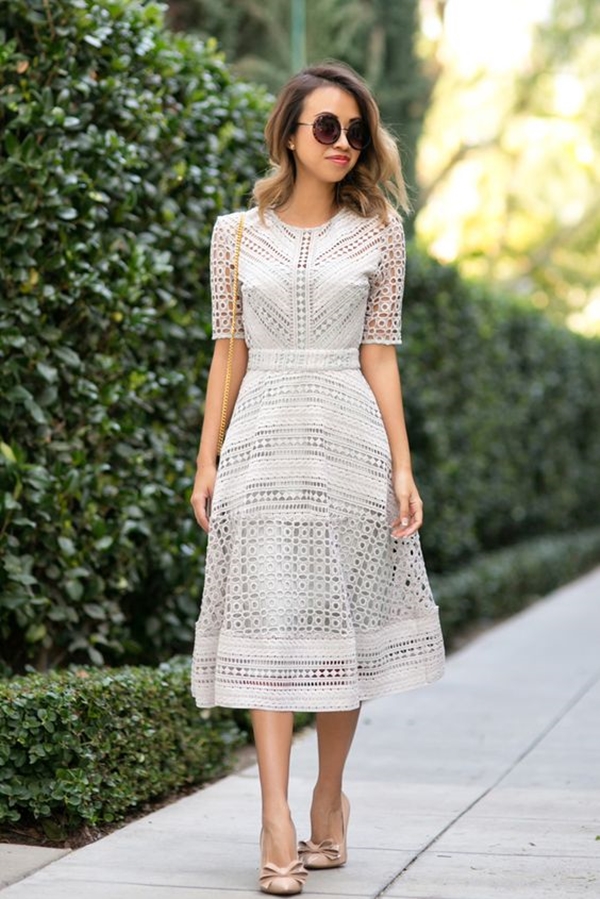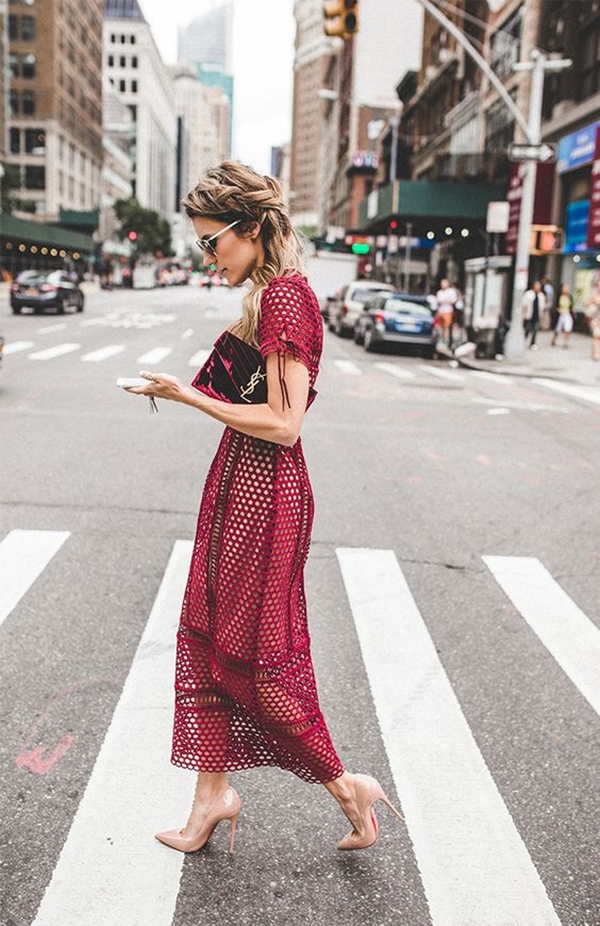 Yeah, it is back into trend right after your grandma tried it. And it makes you flaunt a Barbie look along with the sexy spice in it. The wait is just until you pair it up with stiletto and ka-boom you look just incredibly undeniably hot!
Complete Printed Chic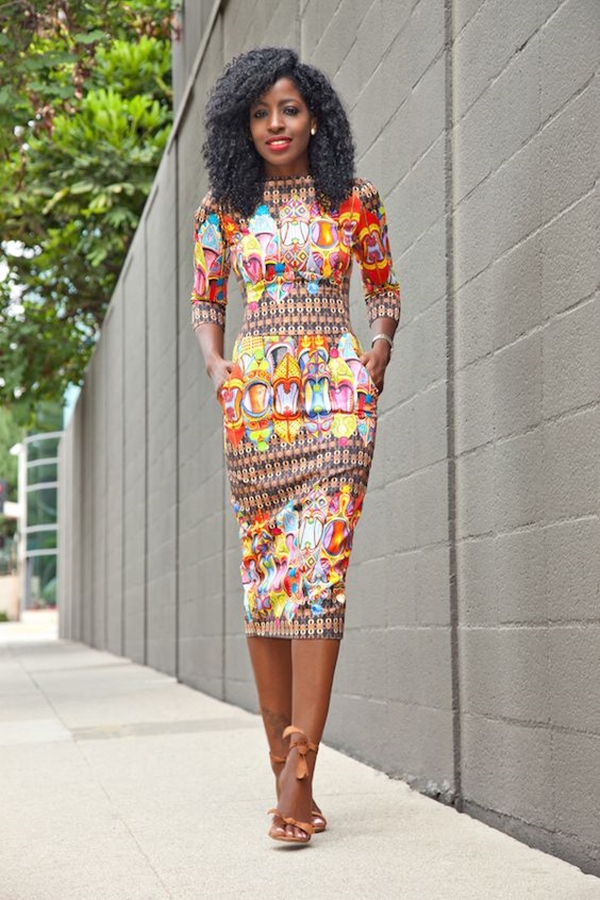 Get inspired with bohemian traditions or the Celtic one or any other culture that makes your dress look fabulously printed. You may love flaunting it up with the glamorous neckpiece. And jump for it has high heels with a bow chic.
Tulip Stun is Adorable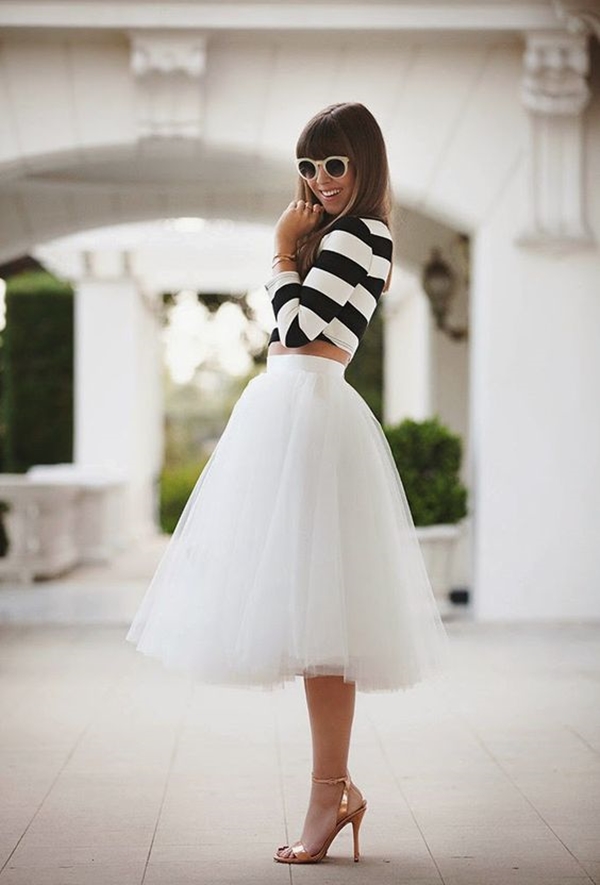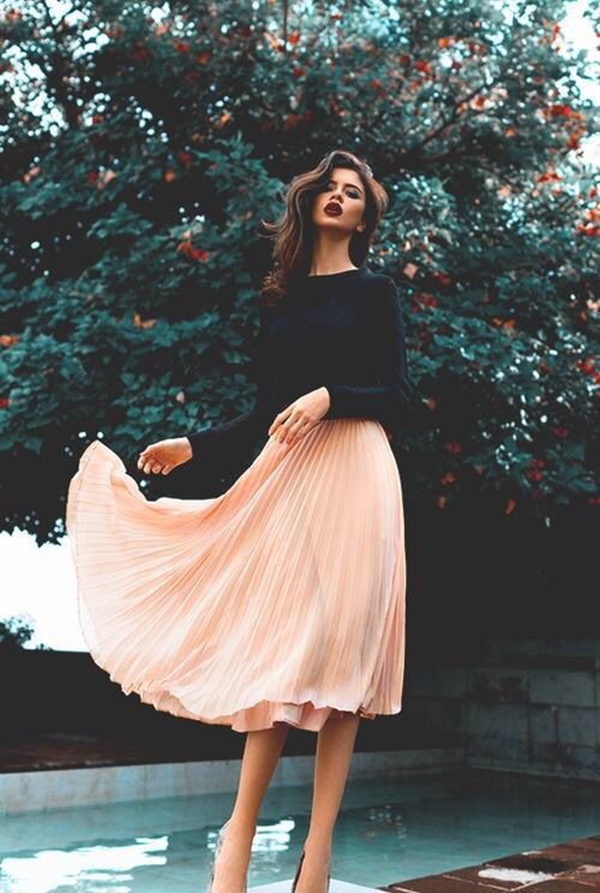 You gotta go to party and look stylish without sacrificing your admirable cute look means you are pointing your finger on the tulip dress. This is yet another Ambitious midi dress Outfits for making you look classy and sweet, both, at the same time. Just pair it up with the attractive accessories including the metallic waist belts and earrings and you are done for the day.
Strapless ones are even Stylish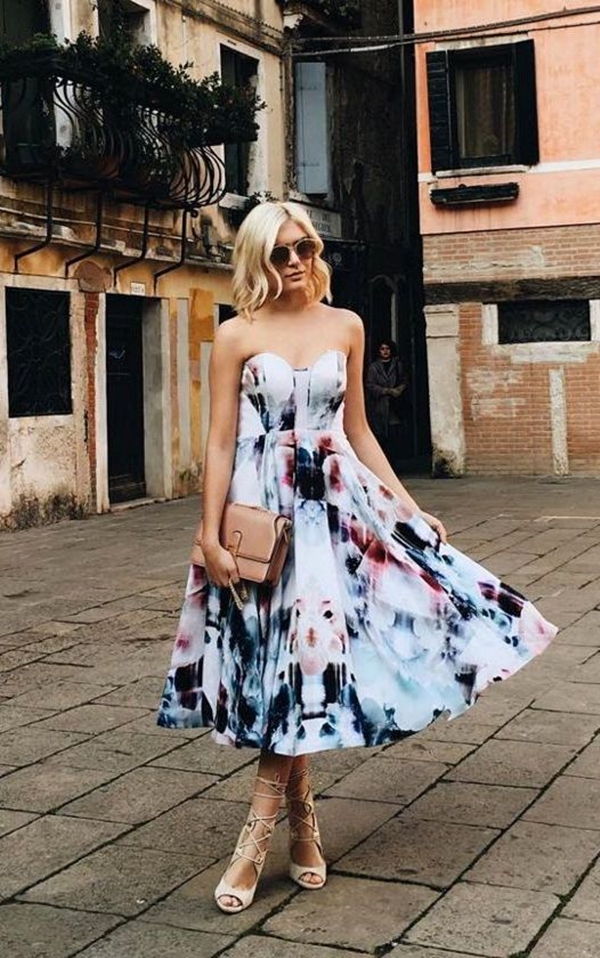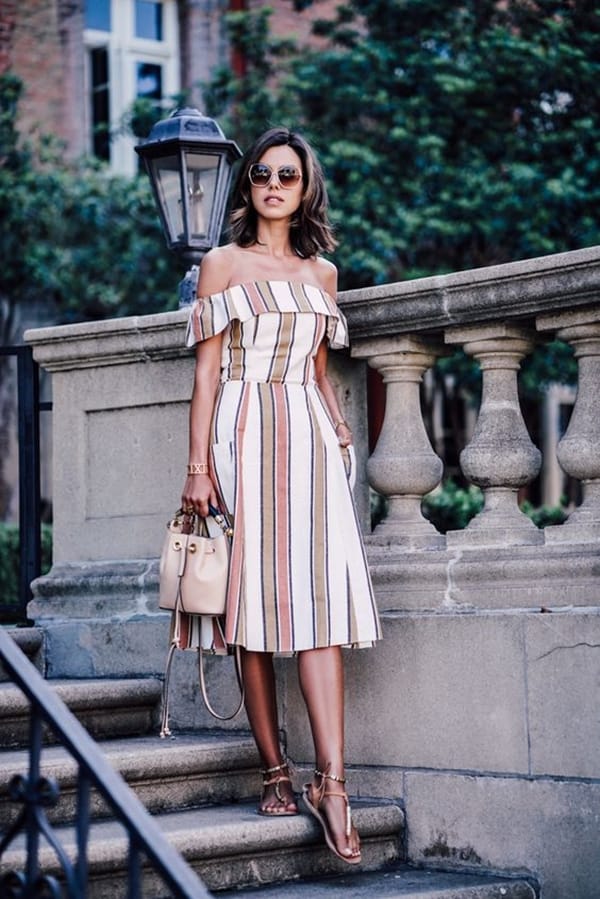 The vintage curls hairstyle left loose on this strapless Ambitious midi dress Outfits looks smashing hot. Though, you may also try those shoulder length hairstyle and match the outfits with open toe gladiators.
Off-Shoulders are Classy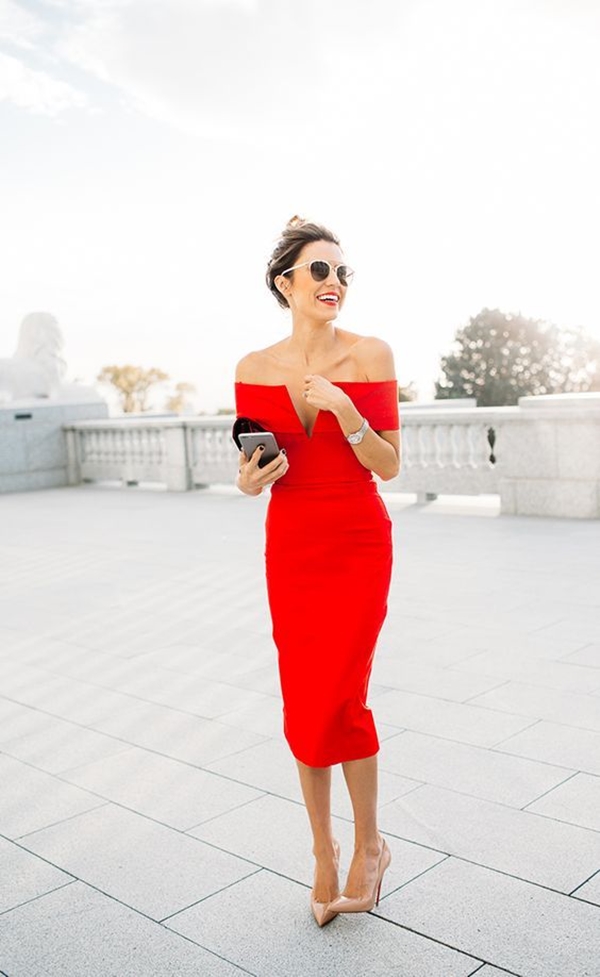 `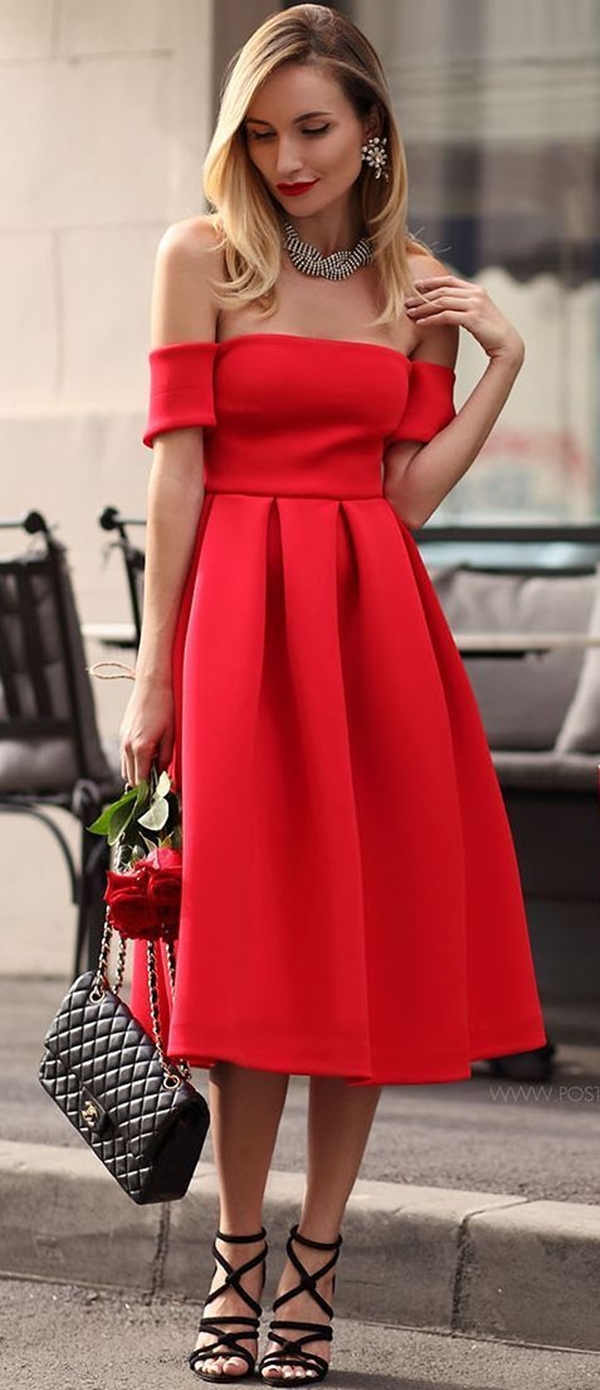 How cherishable it would be to try the Off-shoulders isn't it? It is like the dream come true for a girl who loves to look yet another trendy fashionista on the roads of Paris. And then comes the glasses that look amazing with any outfit that you want to look out of the world.
With High Ankle Booties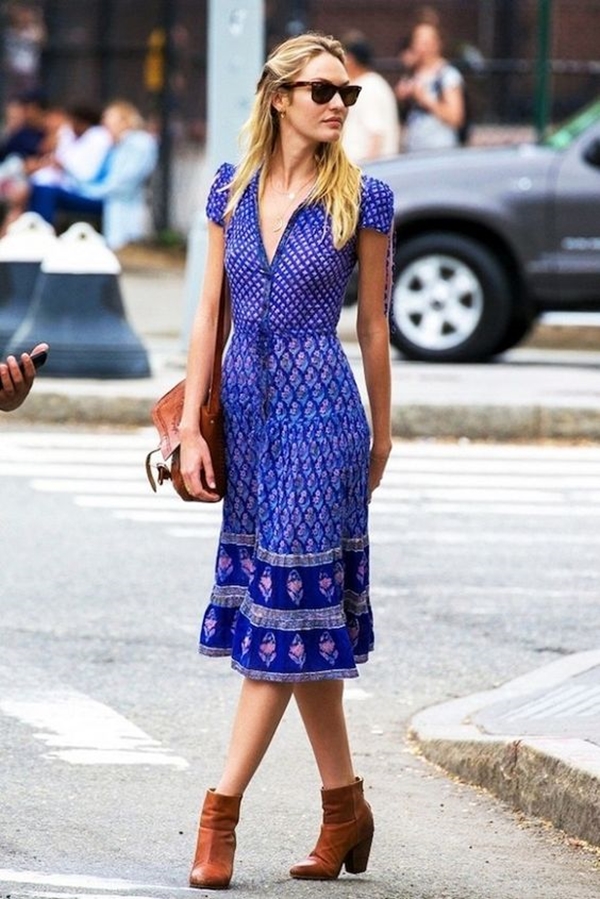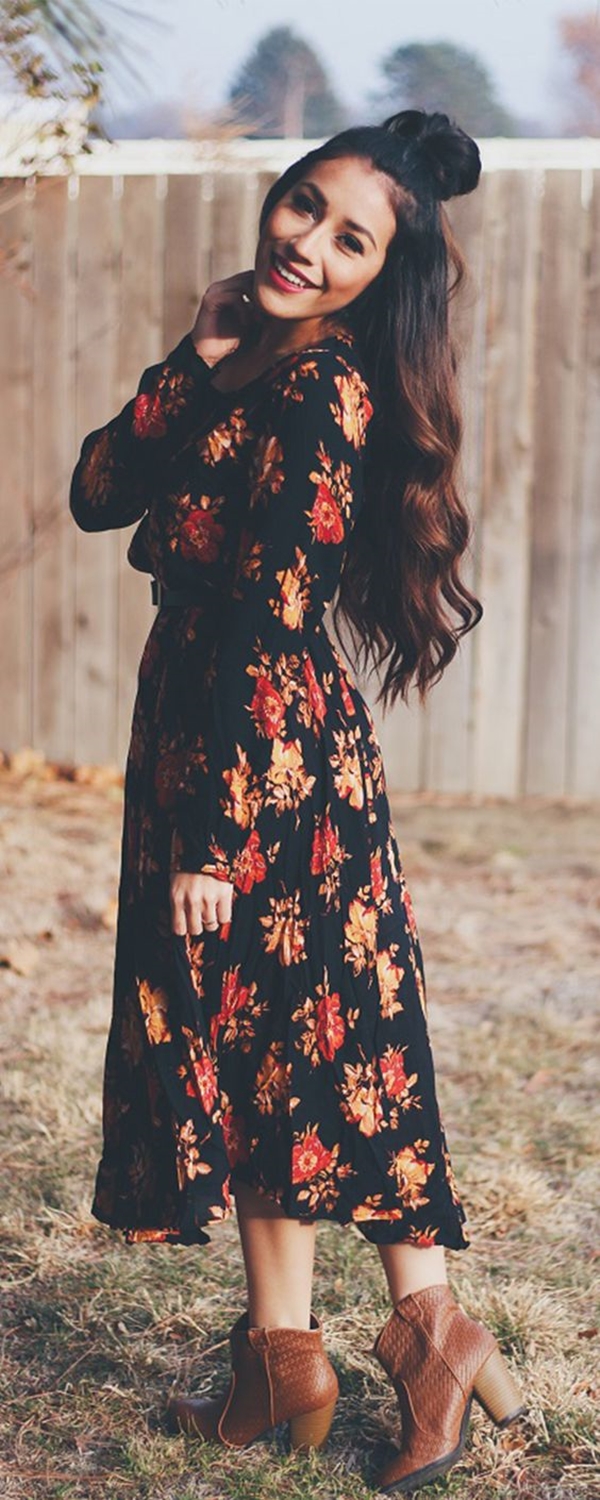 When you wear Ambitious midi dress Outfits, you are able to flaunt the perk of wearing high ankle booties. Quite a street-y, isn't it? Half up-do and VOILA! You are done for the day. Put the glasses on and go on flaunting the stunning fashion all over the place.
Striped Dresses Are Loved!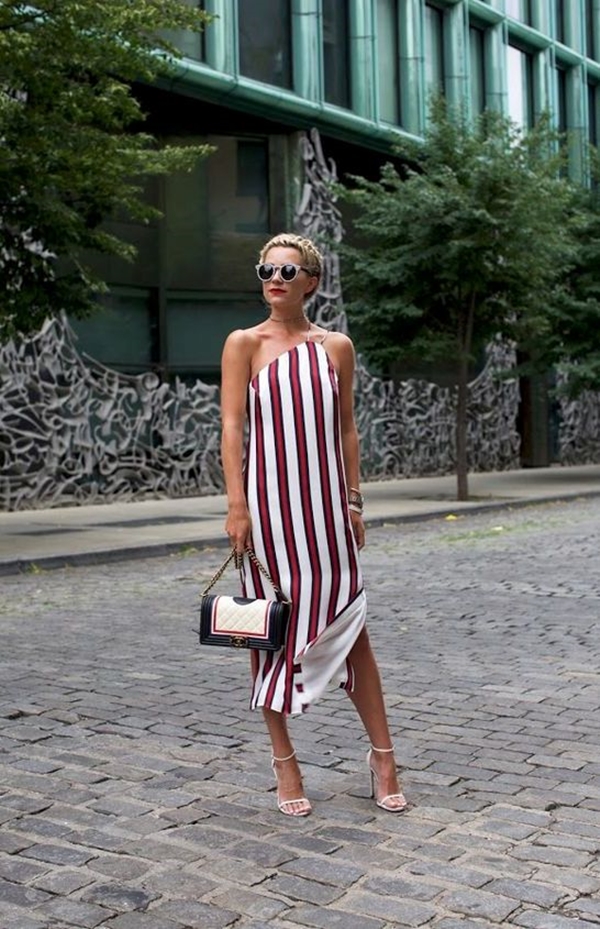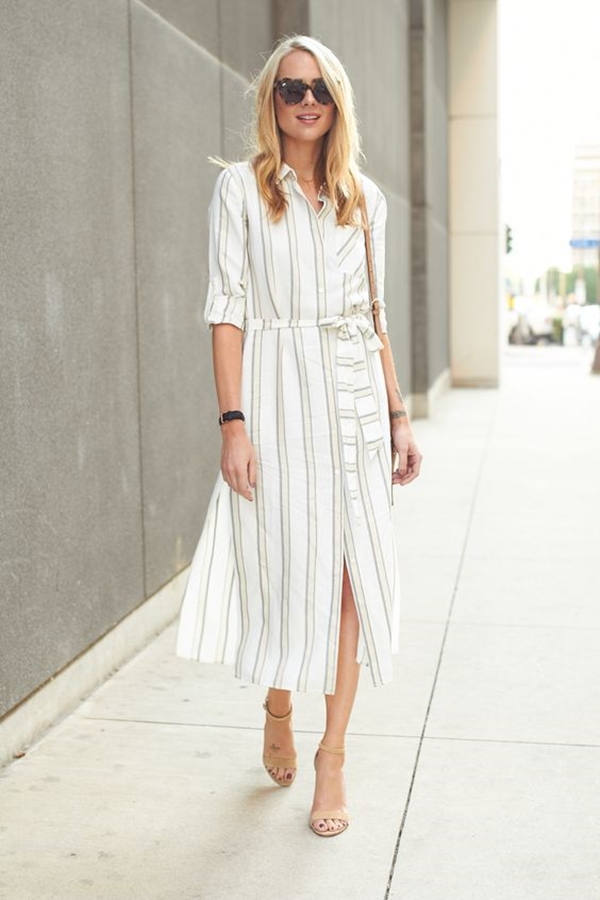 What you need to accompany this outfit is just the denim jacket or even the leather will do! And wearing a hat over it will make it instantly a bohemian inspiration. You may also get a sexy tattoo that inspiration tradition and the blackout ones look glamorous though!
Nude Stilettos are Must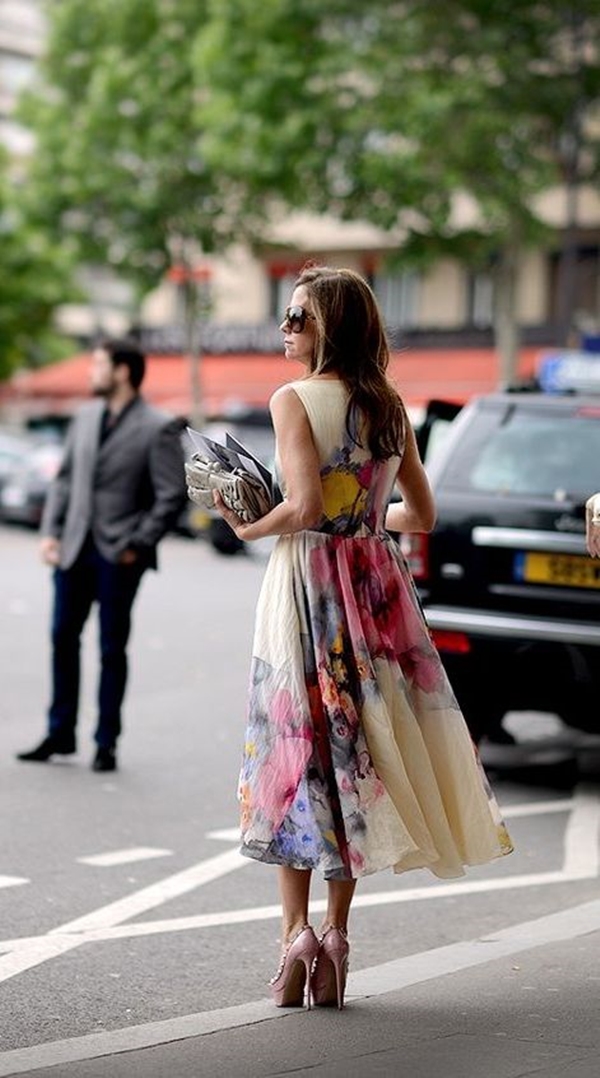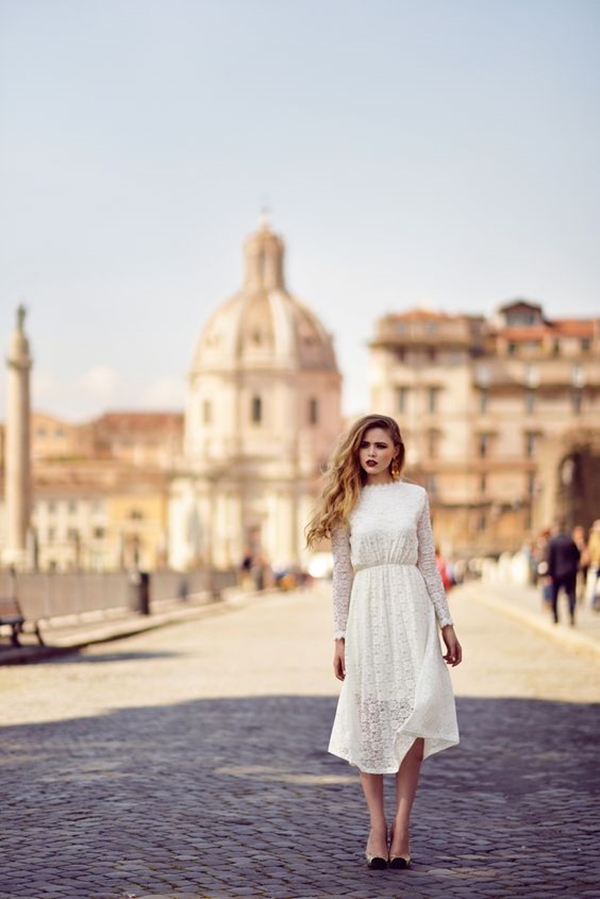 What to wear when you have nothing to pair up with the red dress or that blue one? Well, this mystery was solved on the streets where fashion runs by a lady wearing an unmatched outfit. She wore red dress with nude stilettos; the footwear every lady on earth must have!
Lacy is Sexy!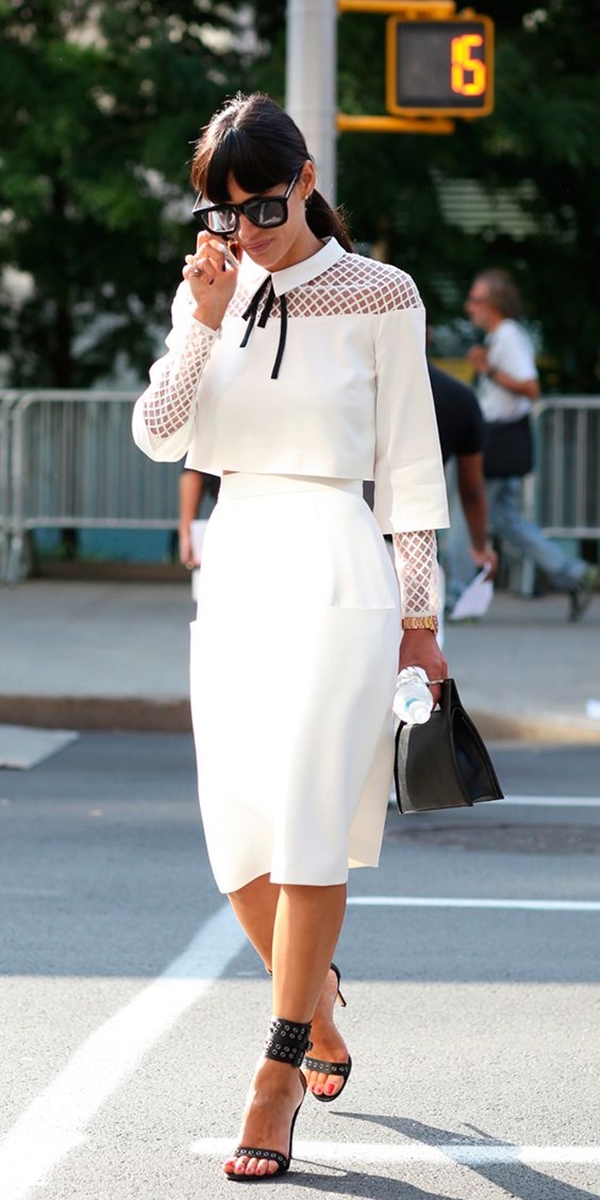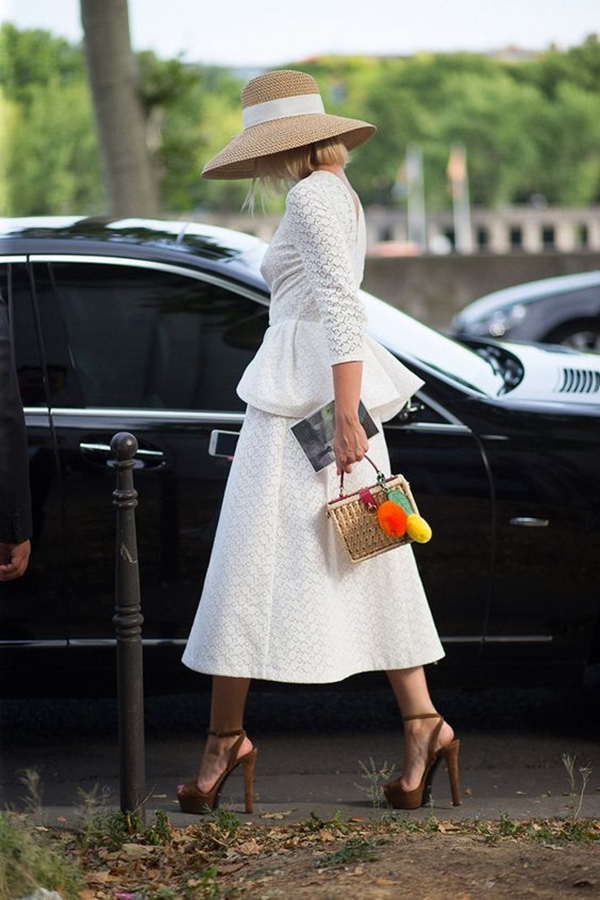 Yeah, it could give to a retro look when paired up with a round edged hat as well. And satisfy your hunger for the hot appearance in a blink as you remove that hat off. Lacy is always sexy and I am sure you agree! Hold the folder clutch in your hand and move out for work.
And A Coat Over it Looks Glamorous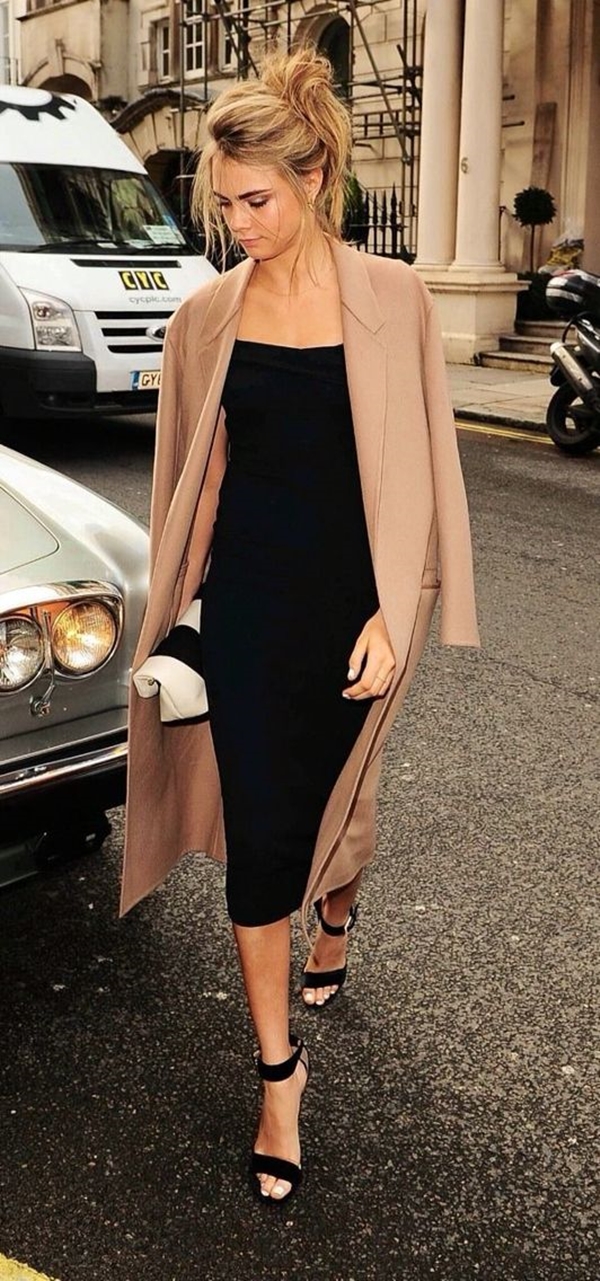 Wear a simple black dress with body conscious stun and make it look more glamorous by accompanying it with the classy coat. Strappy footwear looks amazing with this simple dress and is perfect for your working day at office. And even for a date after work!
Gladiators look Dashing Flaunting your Legs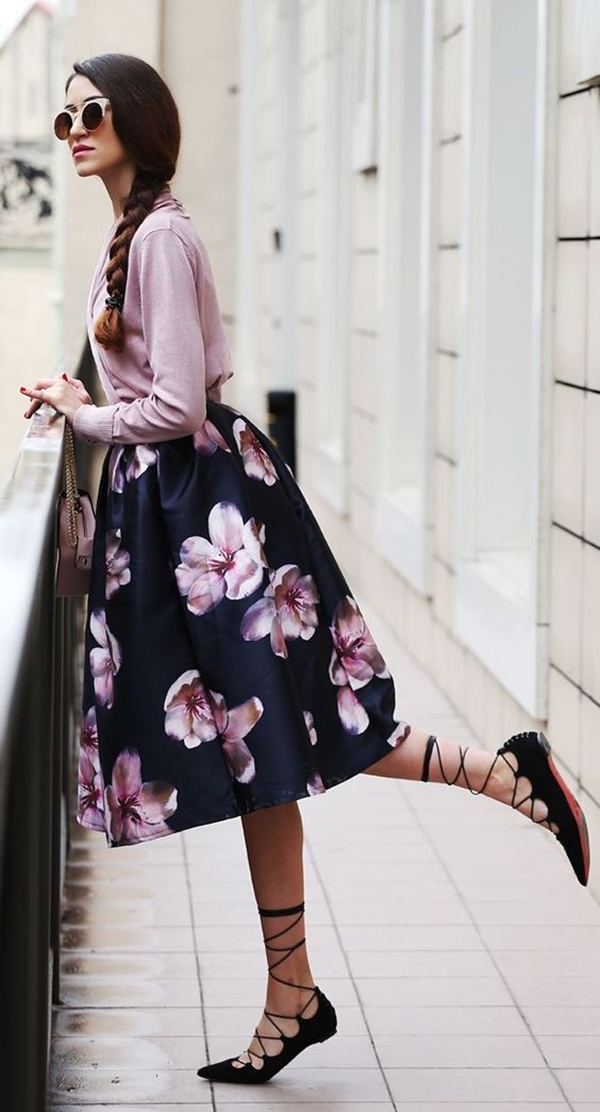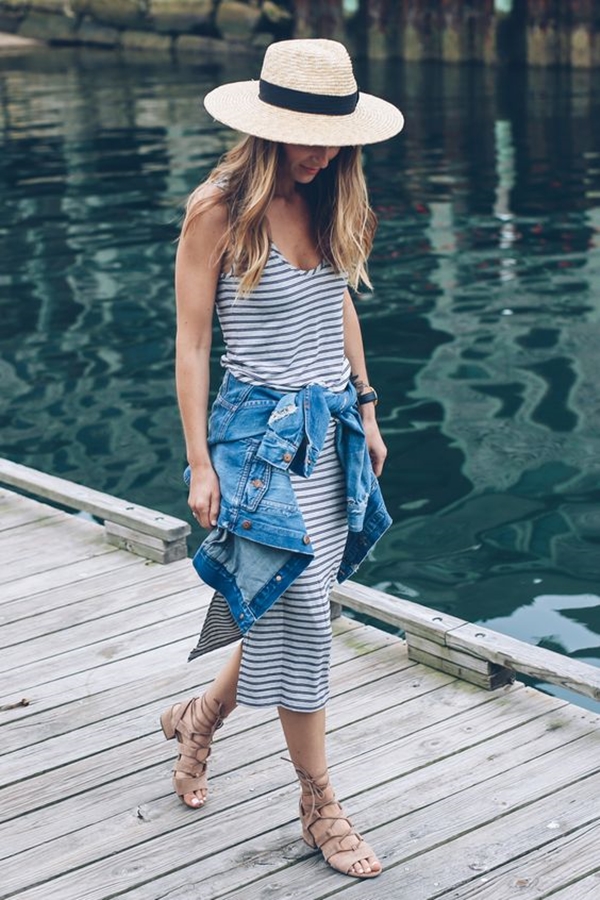 Floral inspirations on Ambitious midi dress Outfits with flare chic is classy and hugely in trend. And it doesn't fail at making you look sexier when you try those gladiators with this outfit. Don't feel confused about wearing a sweater with the midi floral skirt for this outfit rocks. And ask you mom to make a braid!
Checkered Midi Dresses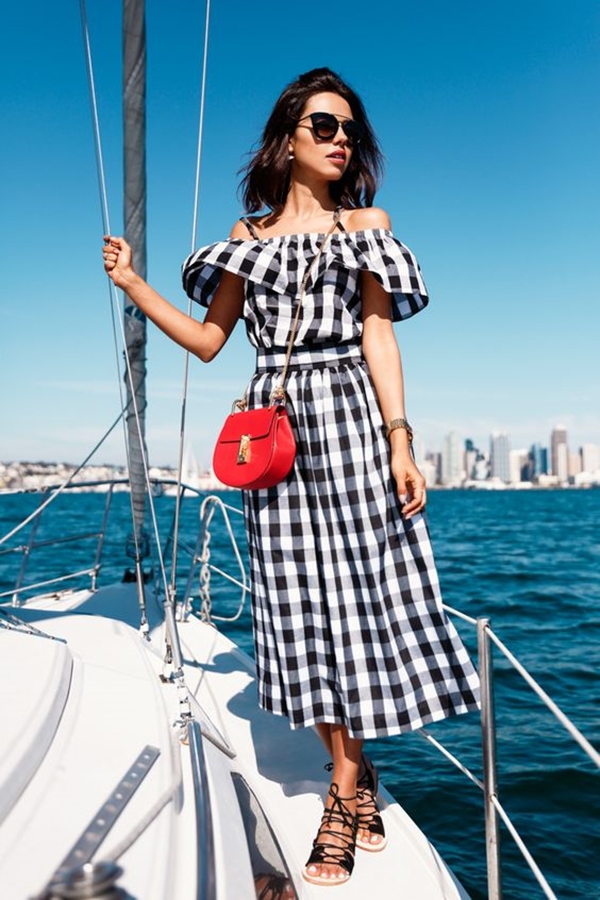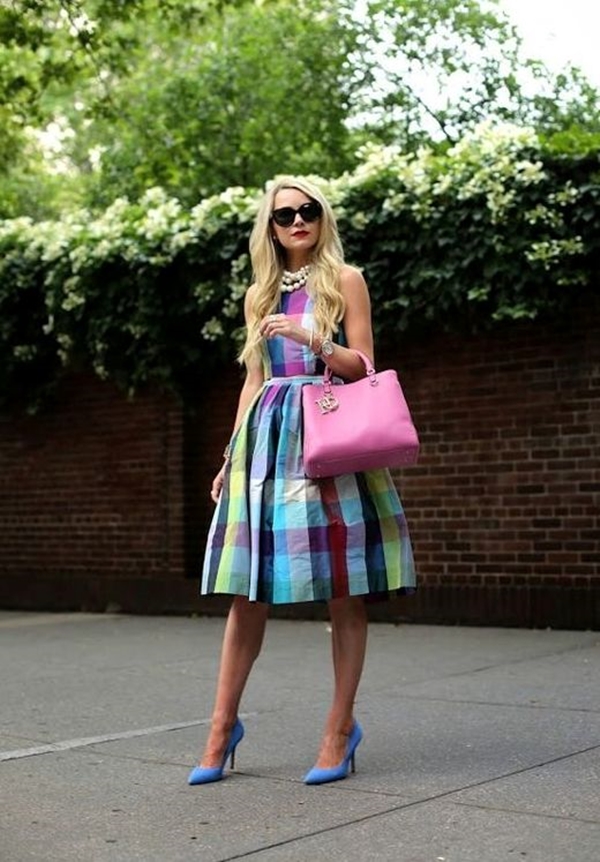 Ombre style is great and worth a hit when you think of checkered midi dress! If not, then you may also choose the simple black and white checked Ambitious midi dress Outfits with the pair of ballerinas. Accompany it with a necklace and a classy handbag that looks fabulous with this outfit for sure.
Metallic Footwear with Nautical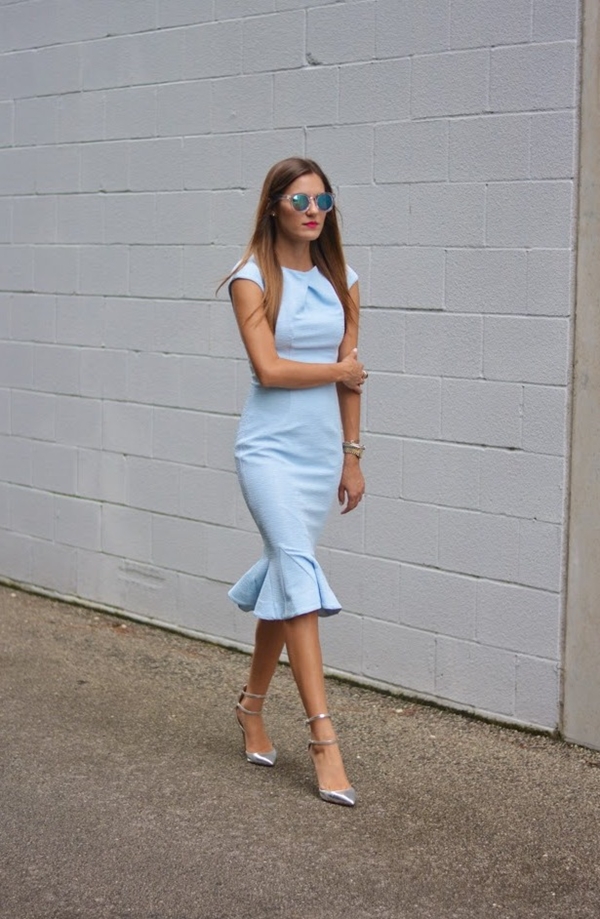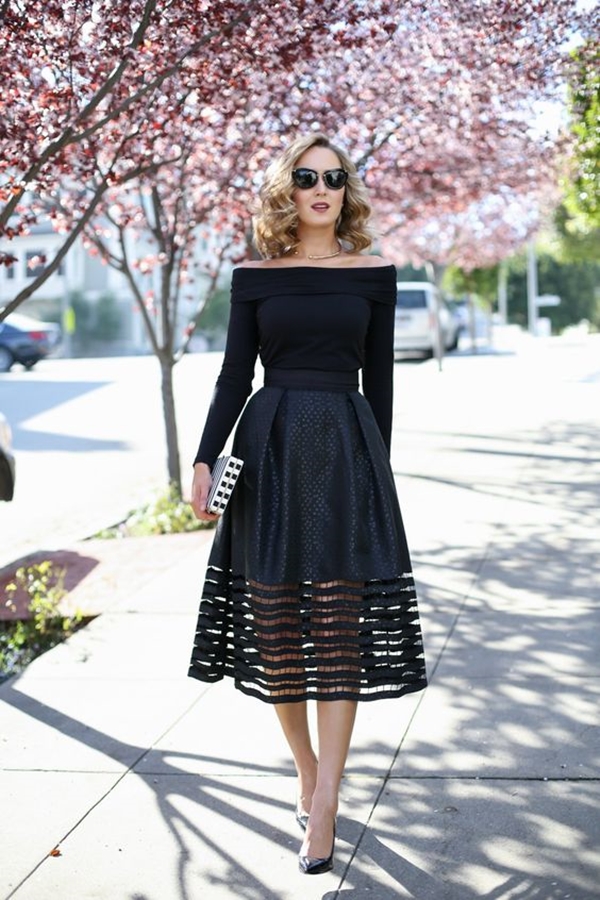 Nautical colors or any other fluorescent shade looks glamorous when paired up with the metallic footwear. Forget not to carry on your attitude and rule the workplace carrying your handbags along with all the accessories of a lady.
Style up with Denim Jacket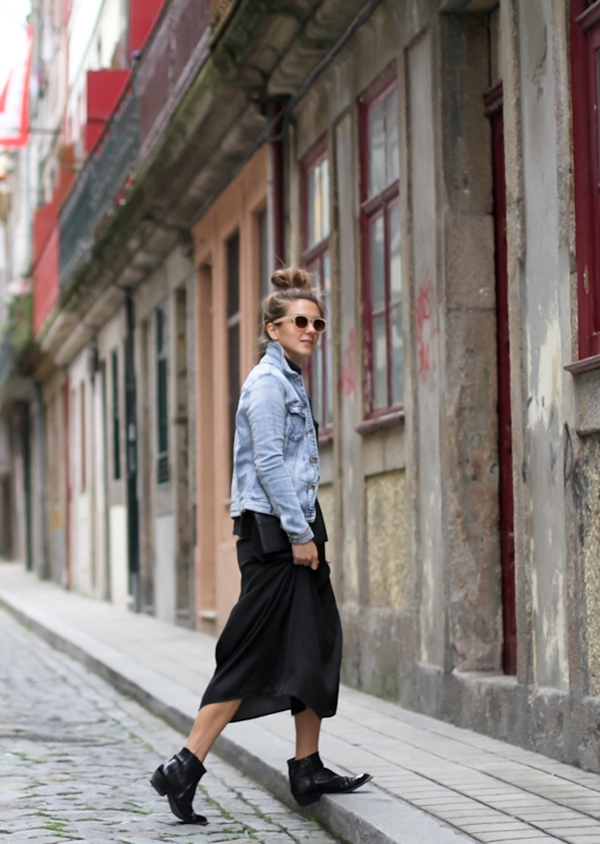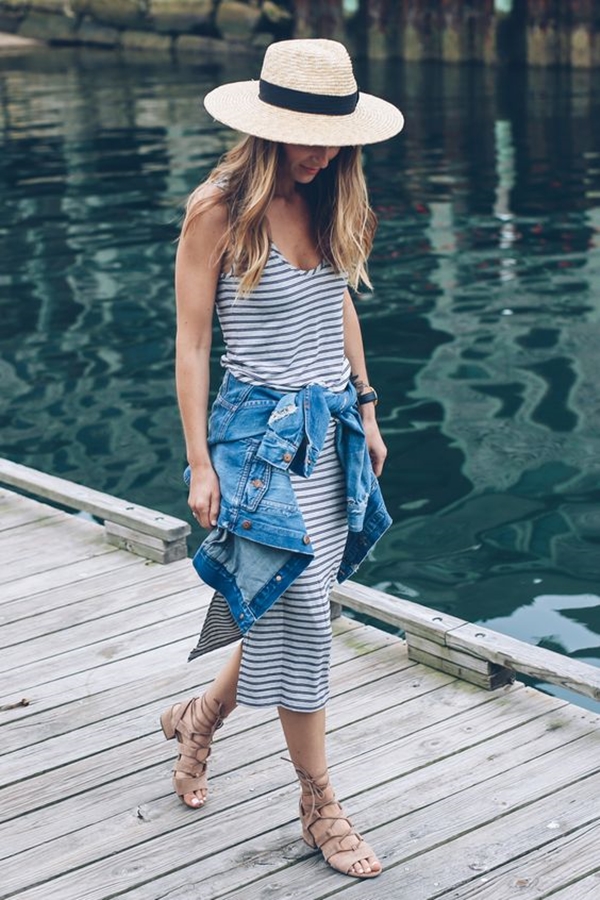 Imagine yourself in the black dress with a denim jacket worn above it with the ankle booties and a high head bun to pair the look. Say the magical word; "Abracadabra" and Voila! You are looking smashing hot babe in this Ambitious midi dress Outfits.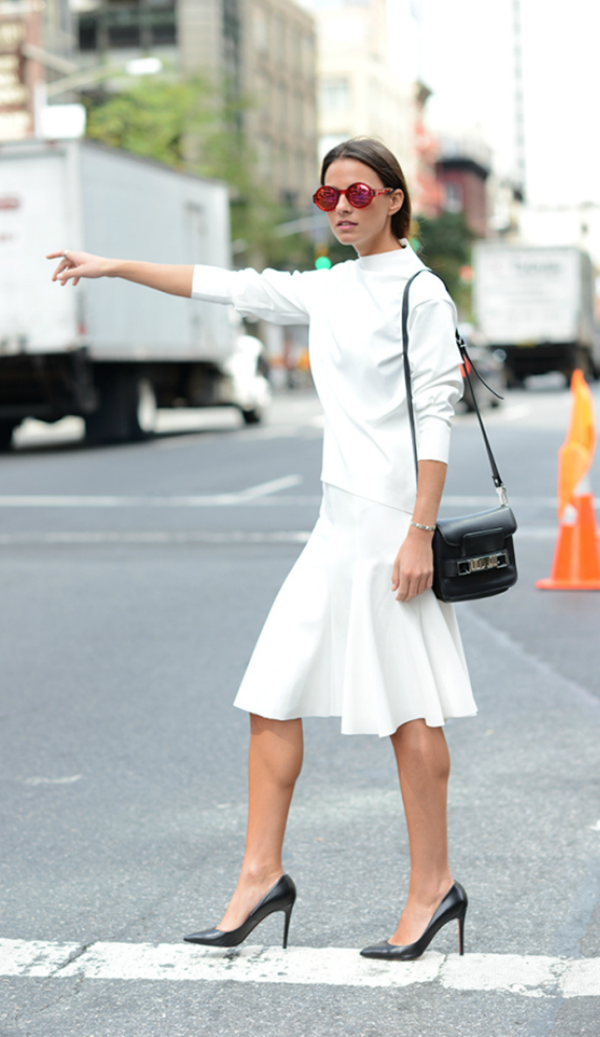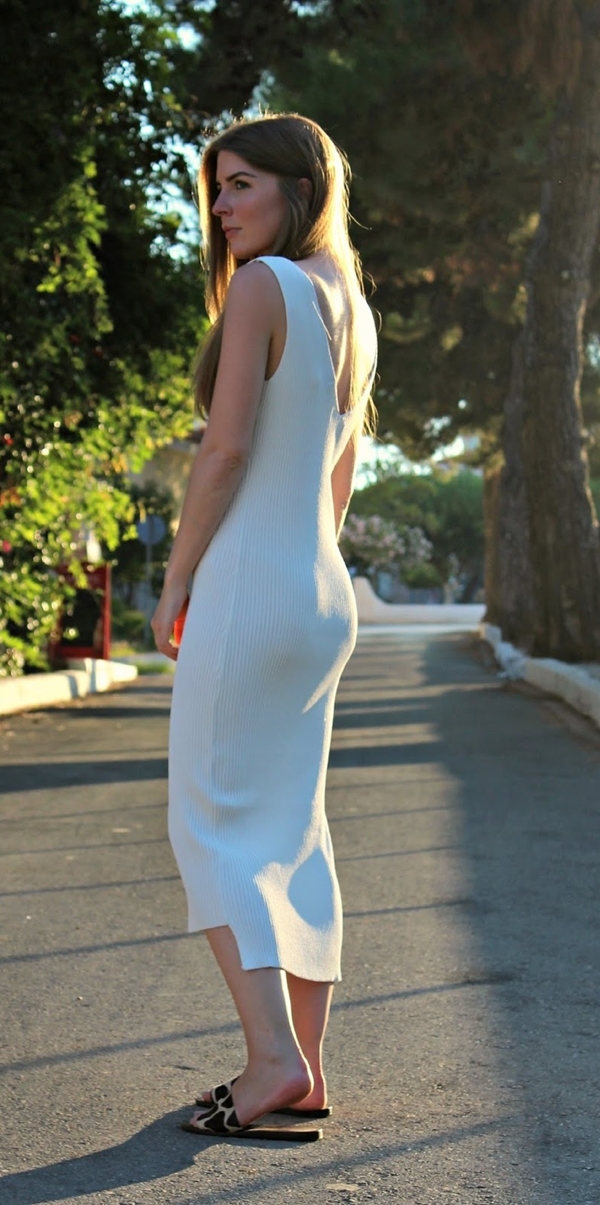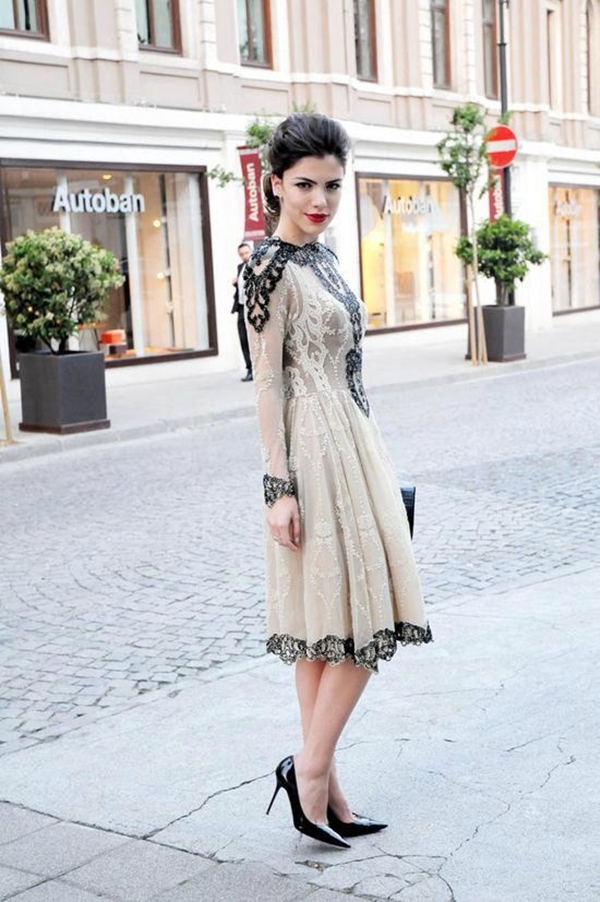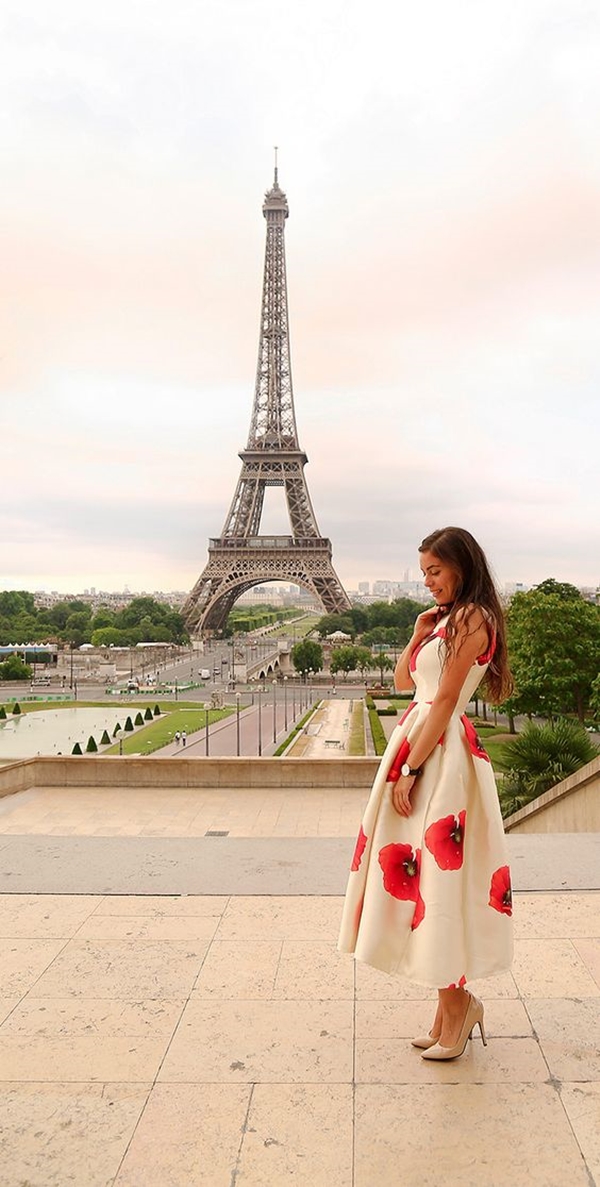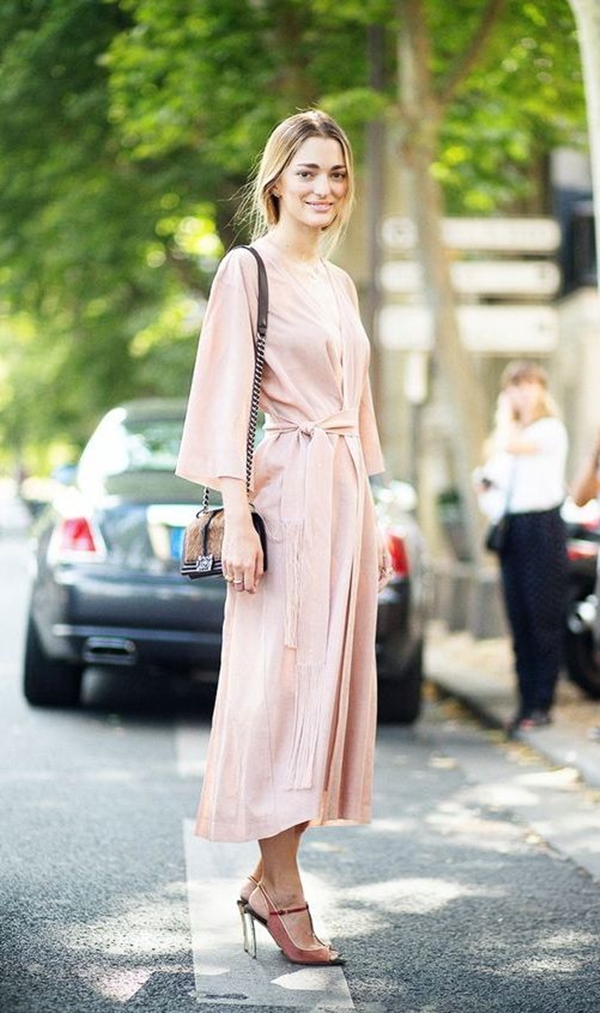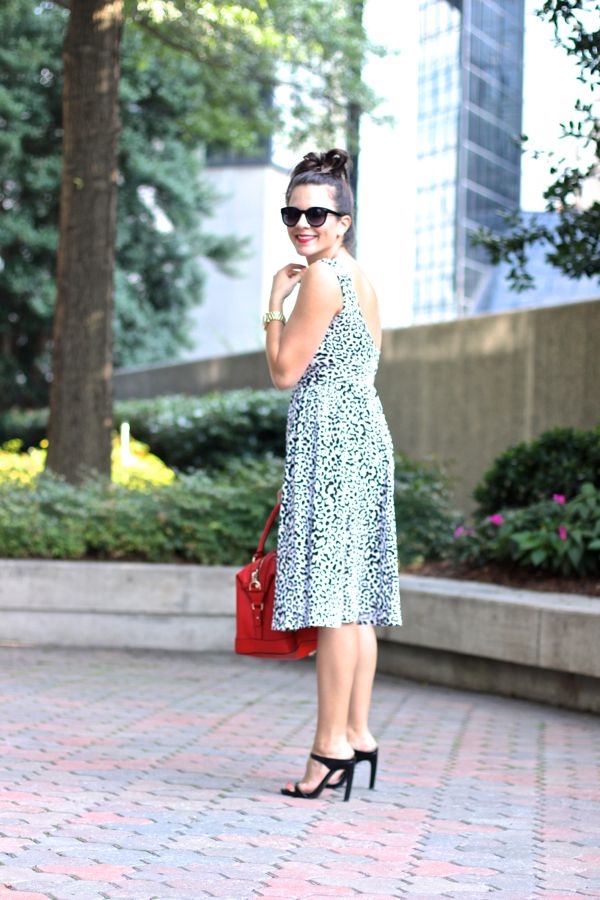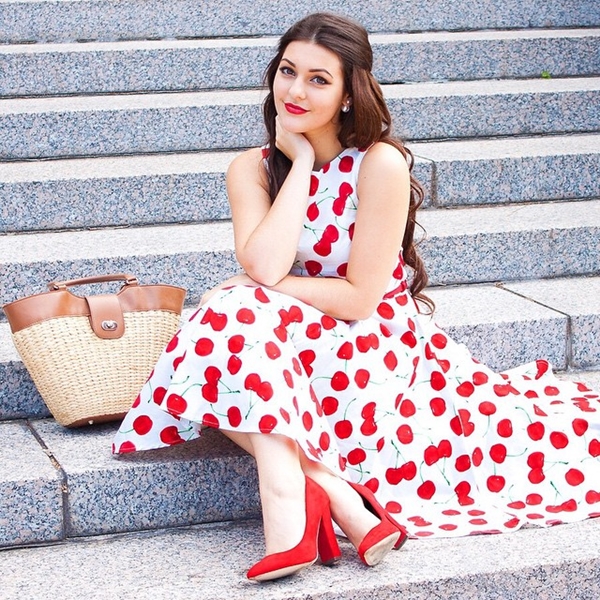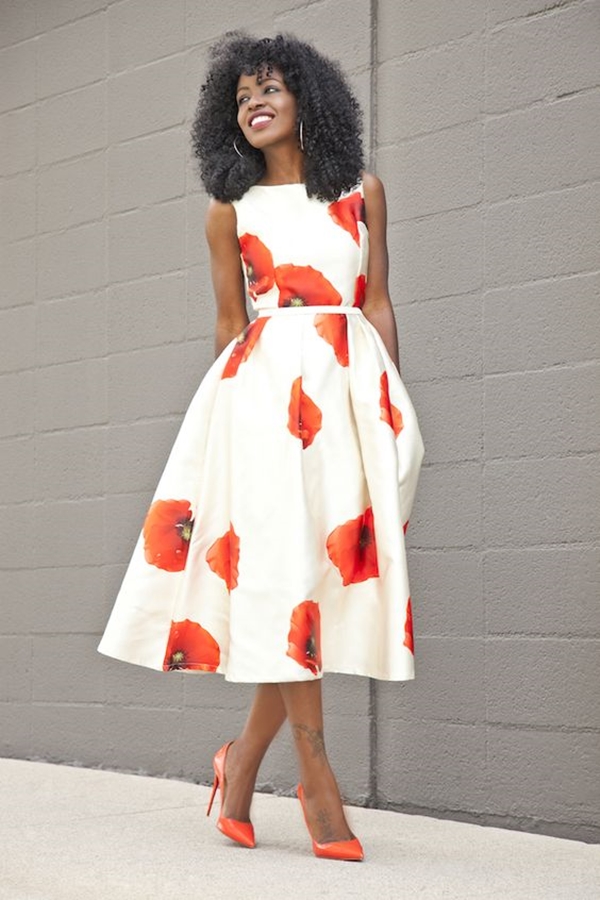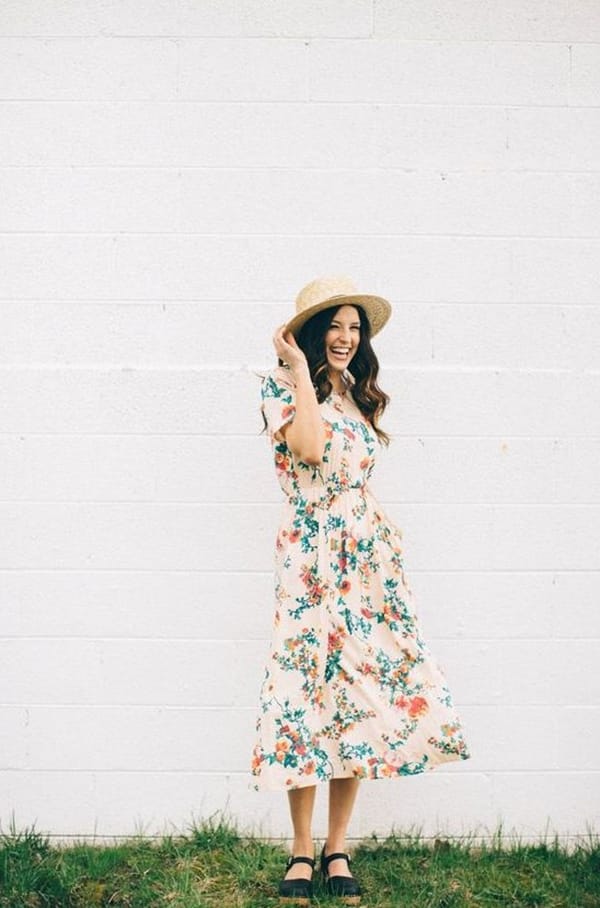 You never know when you would come across the situation of looking decent to make "His" parents yours or the situation of making "Him" yours! And this dress is just perfect for both the occasion cashing them up successfully.
Save
Save
Save