Pakistani Henna Designs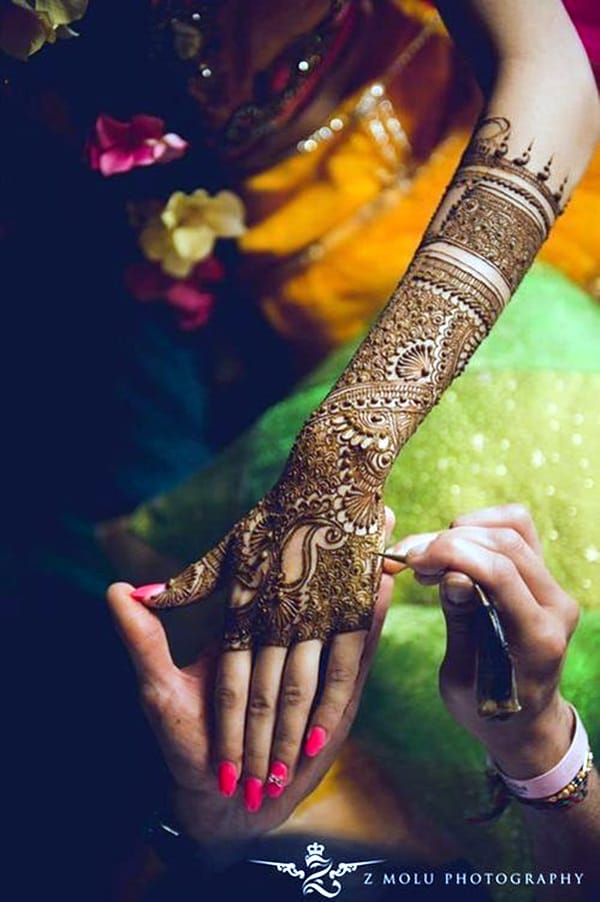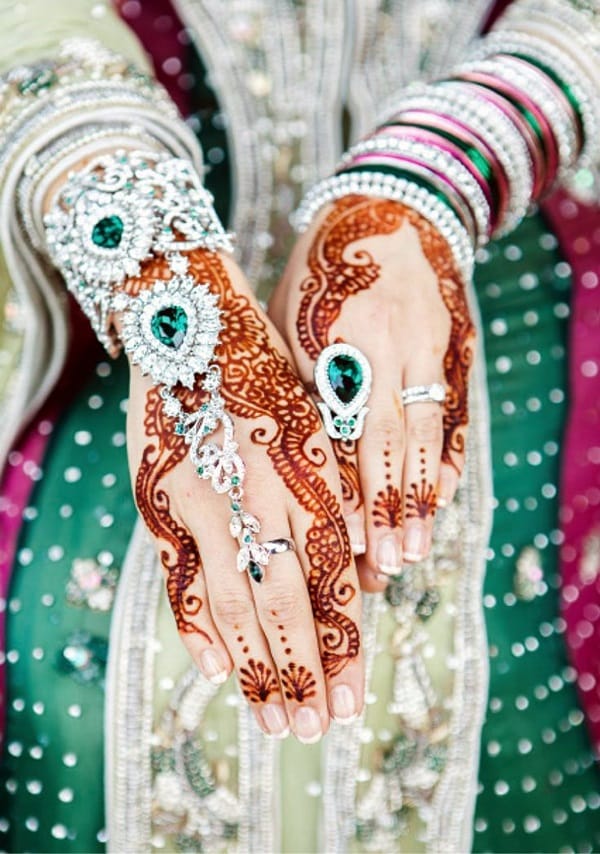 The mixed versions of Arabic and Indian Mehandi art forms that include geometry and floral and paisley in absolute balance are quite a famous thing to try on your wedding. The brides get the most detailed form of Pakistani henna designs thereby making her wedding special. The curls and leaves and dots are some symbols that are in focus in Pakistani Mehandi Designs.
Rajasthani Henna Ideas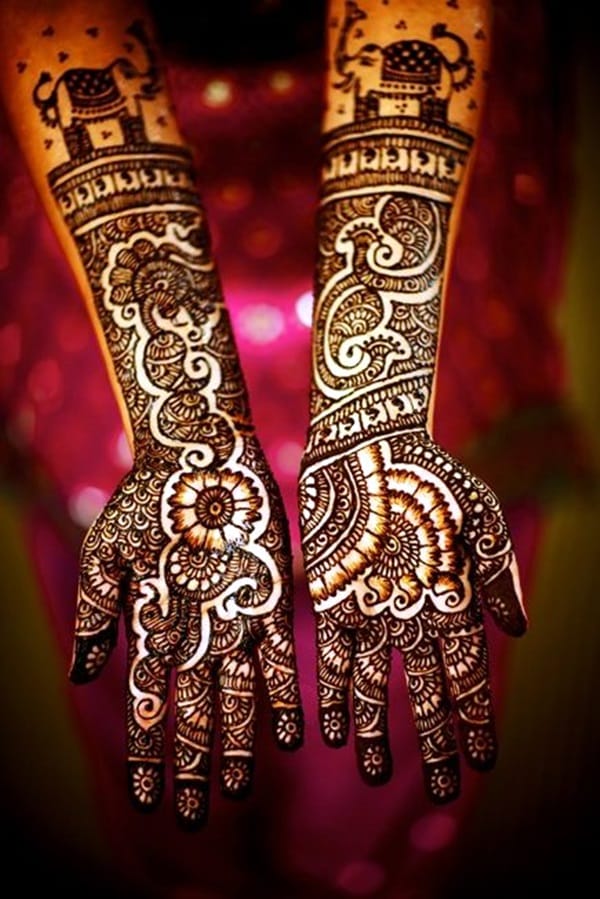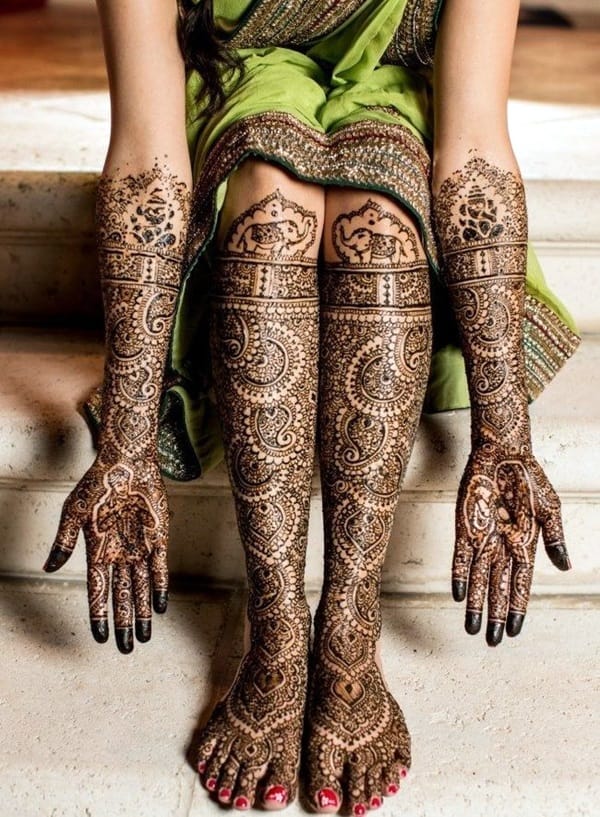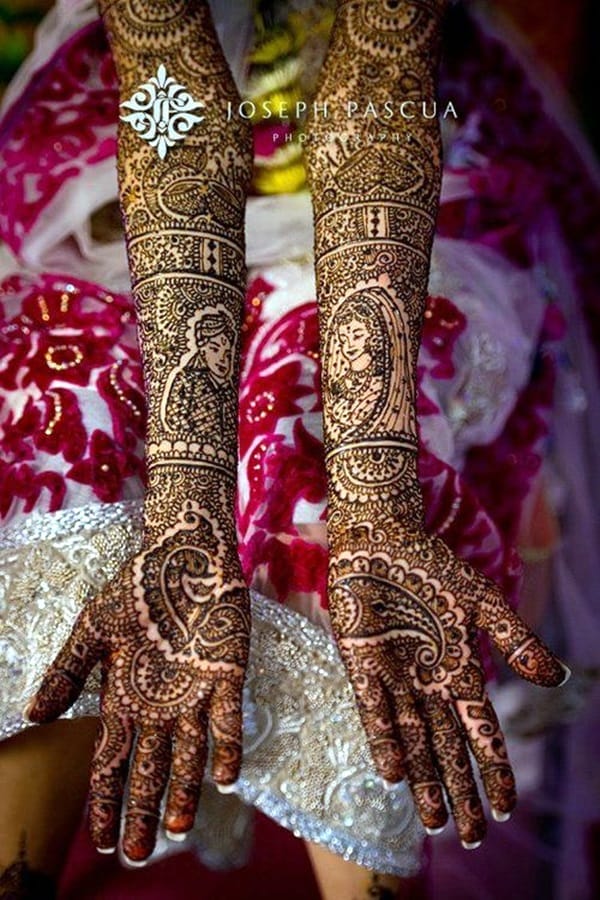 The tough combination of patterned peacocks and flowers and regional specialties including elephants as well is what makes this gorgeous Mehandi representing Rajasthan. You may also love getting pure and positive omen to start your marriage with that includes the Shehnai and Lord Ganesha in your Beautiful Mehandi Designs for Weddings. The romantic comic portraits of bride and the groom is something that makes it best for the bride.
Floral Mehandi Designs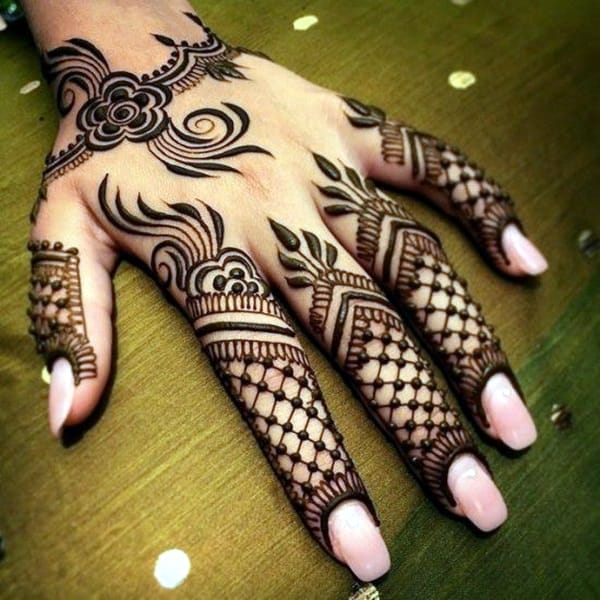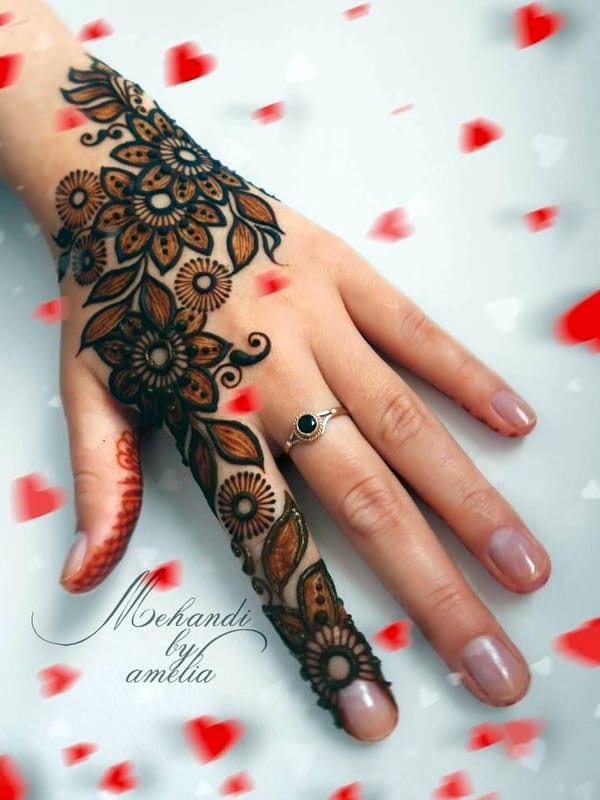 Include those marigold flower and rose flower and lily vines thereby making your Mehandi a beautiful patchwork of flowery designs. Flowers beings the beautiful and a colorful element of nature will permit you to get some more creativity adding the glittery and colored henna artwork as well. You may always try the dye Mehandi thereby stunning it up with sticky studs on your hands.
Glitter Henna Artwork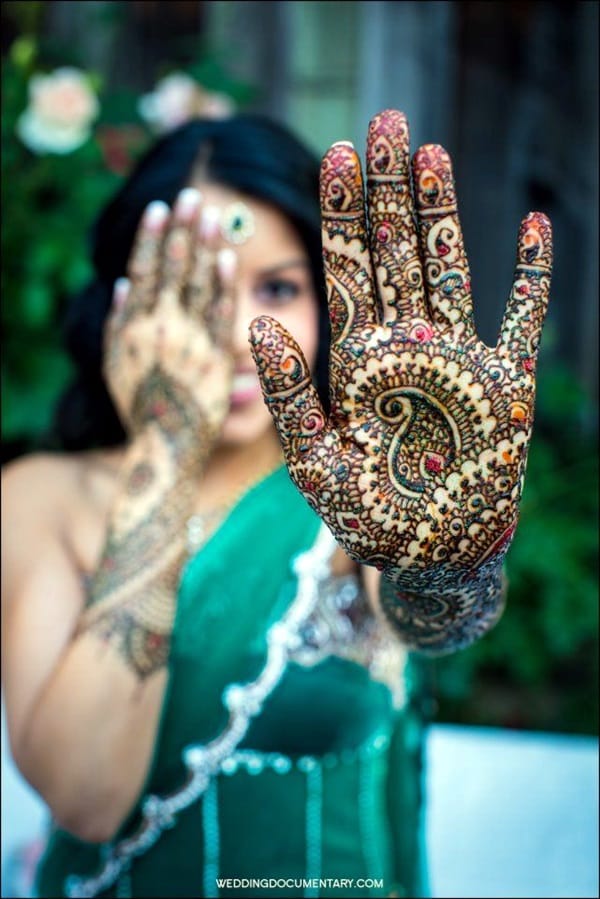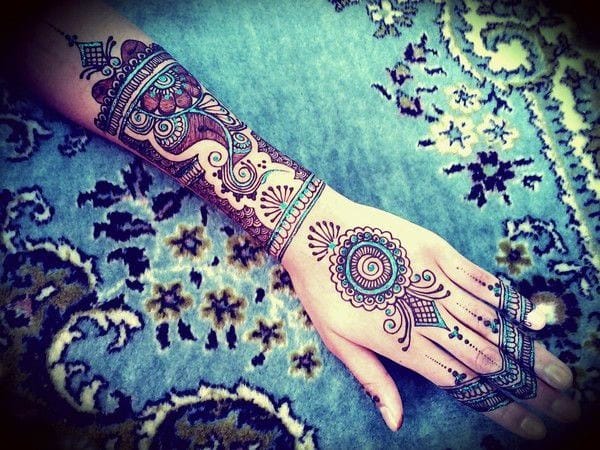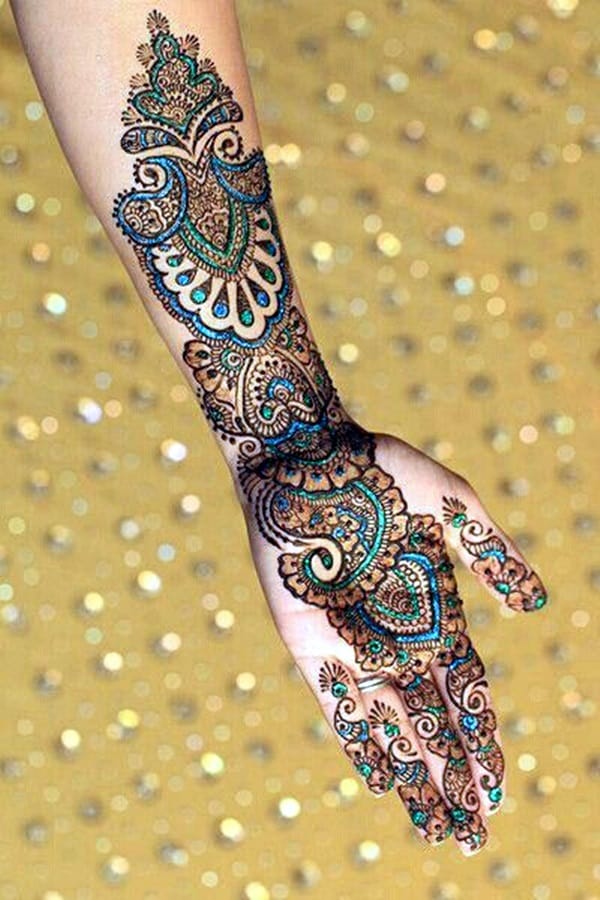 Get any Beautiful Mehandi Designs for Weddings and add the stun of glitter to it and your Mehandi will make you look ten times sharper. Indulging the flower with colored glitters and making your peacock colorful with glittering shade of green will make him fall for your Mehandi as well. Well, this beautiful Mehandi design can't afford to forget about the stunning photography of the most cherishable moments otherwise gone.