Pick Some Stones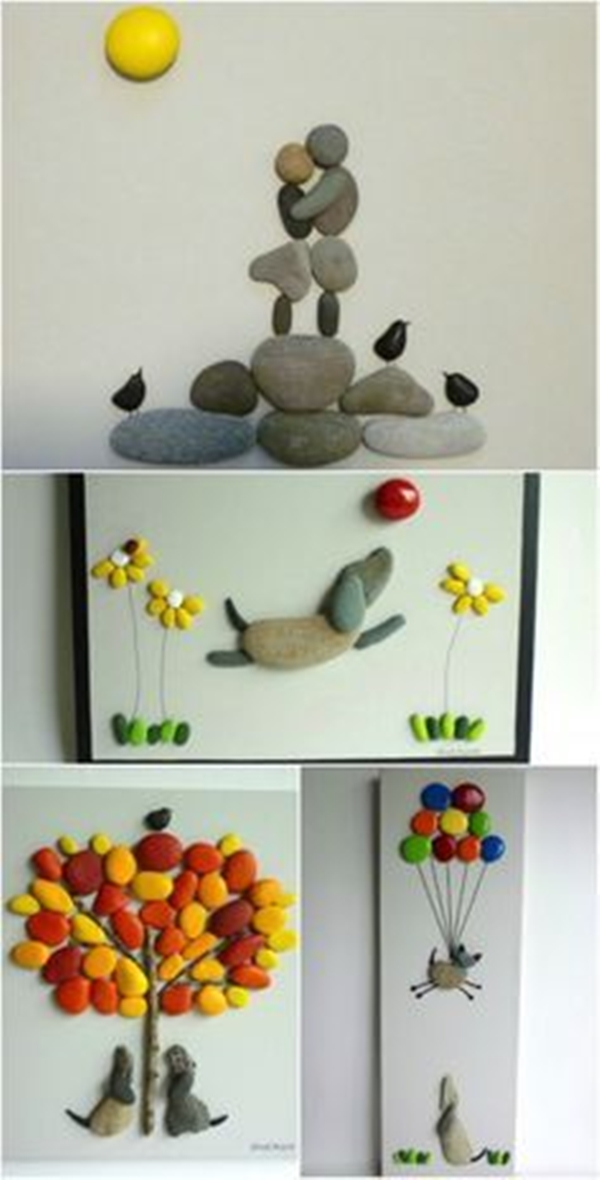 You will be stoned to know the artistic DIY art ideas with STONES! Yes, stones it is! Just a canvas will be needed and some glue along with the stones of different sizes to get these amazing sceneries ready for your living room wall. A couple standing together or balloons making the house fly in the sky like in the movie "Up" are the impressive ideas to craft.
Thread and Your Earplug is Safe Forever

Embroider the ear plugs using just a number of bright colors in a secure way. This not only with make your earplugs look attractive but also keep it safe from breaking the wires. Art, here, is totally unimaginable and it will definitely change your life. Saving bucks could be fun as well.
Customize the Lamps!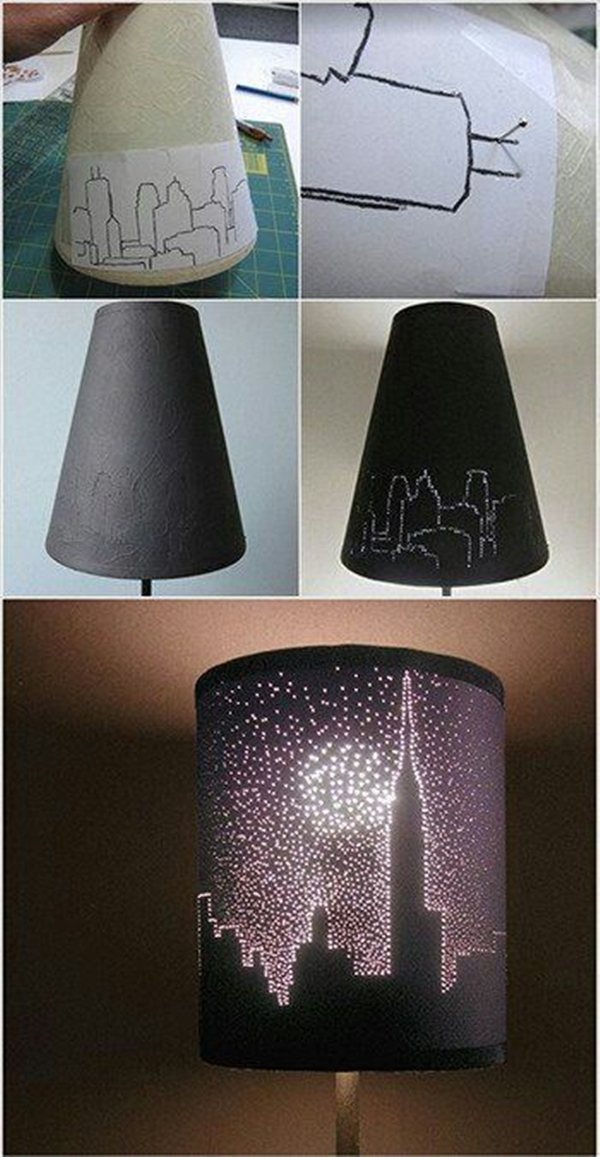 Customizing things could be rewarding with such oh-so-easy DIY art ideas. Imagine your room having your own customized lamp with the images of romantic places that your wanderlust demands. It is simple to get, don't worry! This is yet another wonderful idea to make your room articulated and smashing.
Yarn and Balloon!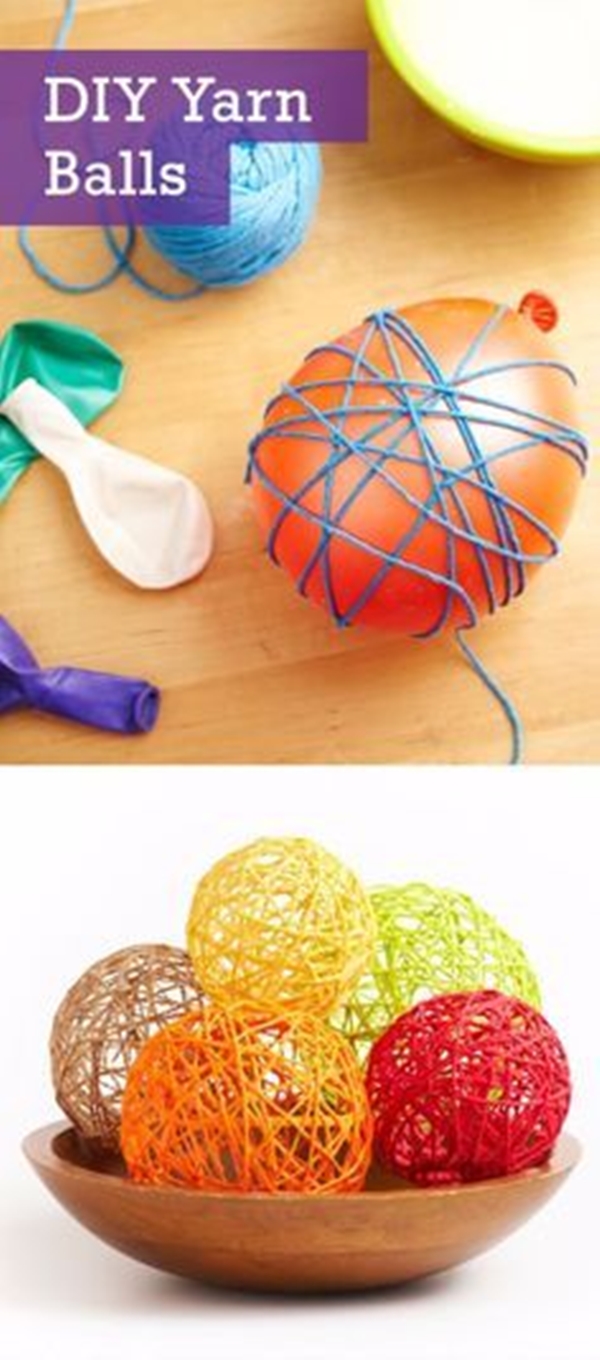 Yes, you read it right. Yarn and balloon it is! Wrapping the yarn around the inflated balloon after applying sticking glue on it is the first step. Then, just wait for it to dry. As soon as it dries, pick a needle and make the balloon go "kabooooom". Easily pulling out the balloon then will leave behind the yarn balls hard and classy. You may also introduce the miniature bulbs and enlightening it for a romantic home décor would be a great idea.
Plastic Spoons!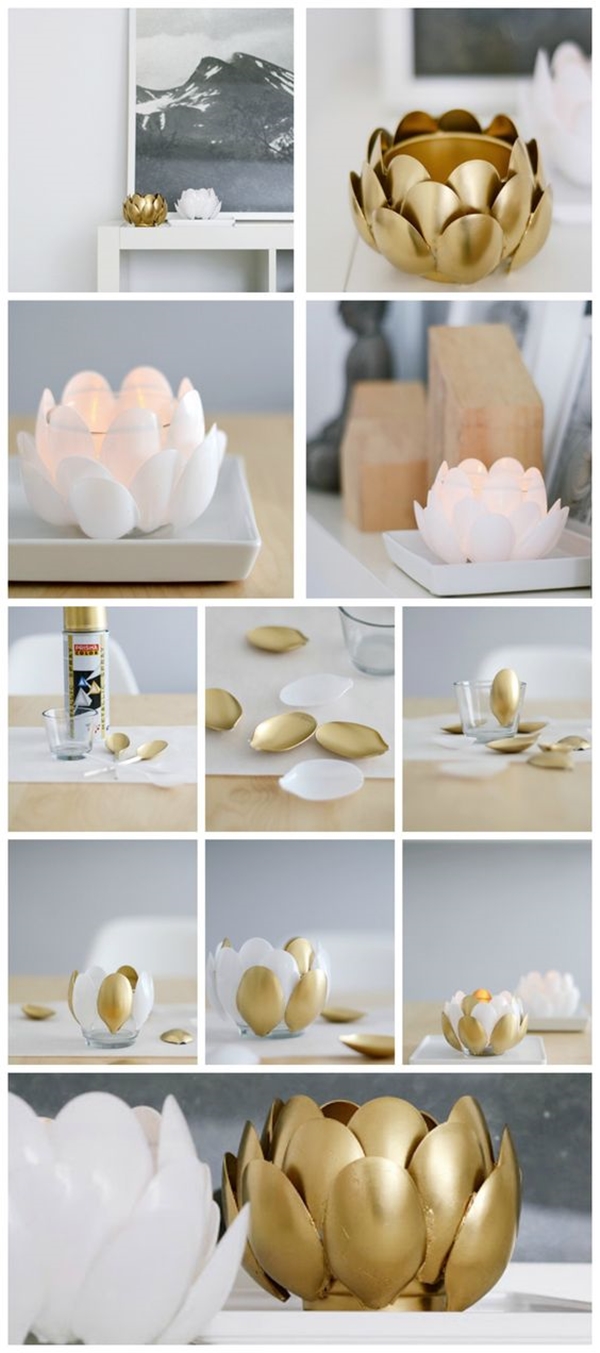 What to do with the plastic spoons you purchased for the function last year? Grab that transparent wine glass from your kitchen cupboard and go on sticking the curved part of spoon all over it. Bringing some more tints of artwork and beauty will be easier with the coloring part. Painting something in an exclusive metallic way is always the life saver when it's about DIY art ideas.
Wooden Log Transformation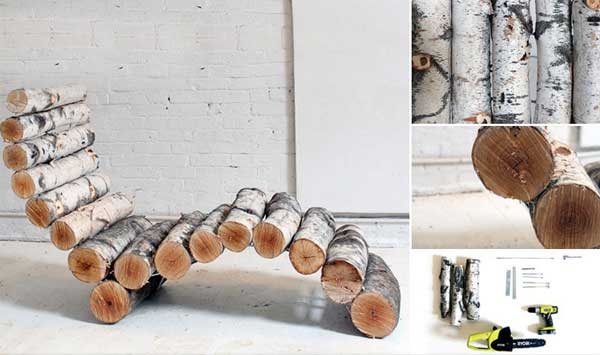 A tree when alive gives fruits and fresh air and peace and relief from bright sun. Even its death could stop it from serving the world you see! Wooden log in your backyard could be best utilized by making a chair for you to relax on. It would be great garden inspiration, trust me! Wooden logs with greater diameter will make a good tea table for your garden redecoration.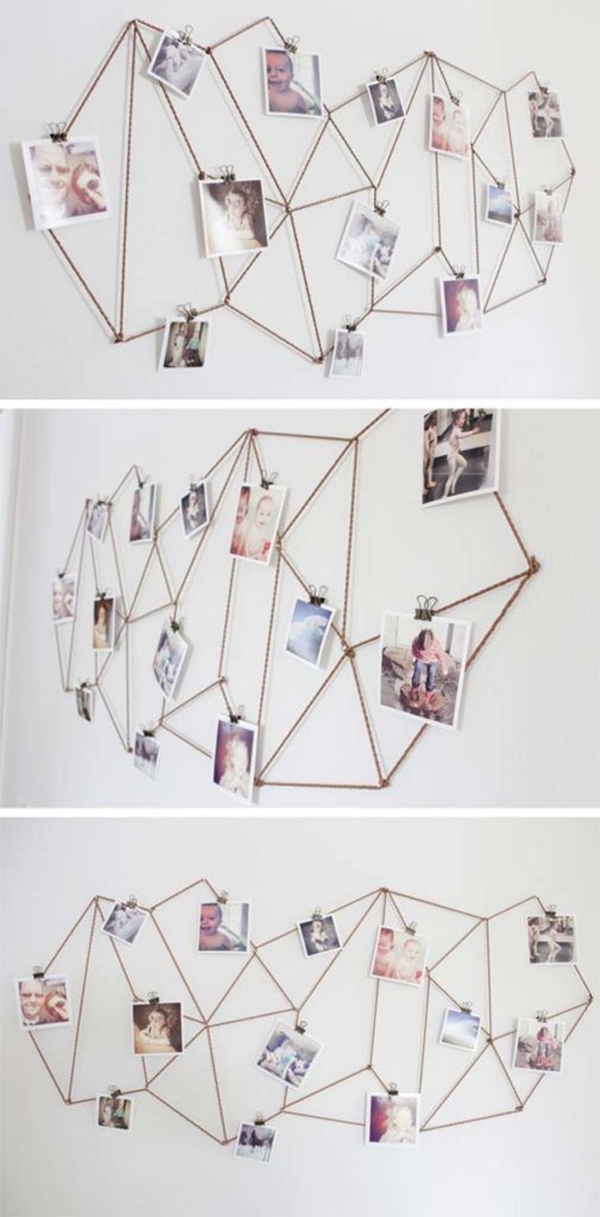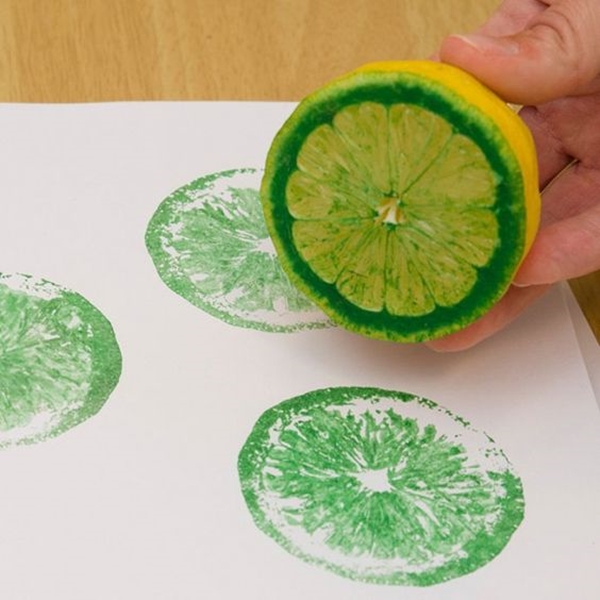 Life is not just working for endless hours and earning money and eating and sleeping and hanging out. Art occupies a major portion of your life and make it a memorable ones. It is the love for art that keeps your inner self alive and also your home beautiful and loved ones happy.
Save
Save