Tattoos have always been in fashion and their popularity is increasing globally! Are you looking for an awesome tattoo design to be get inked on your body? Do you love changing your skin art as often as your clothes? Girls and smart Ladies! We would like to bring into your note that metallic temporary tattoos are making big waves in today's pop culture. These tattoos add so much fun to your life, really gals!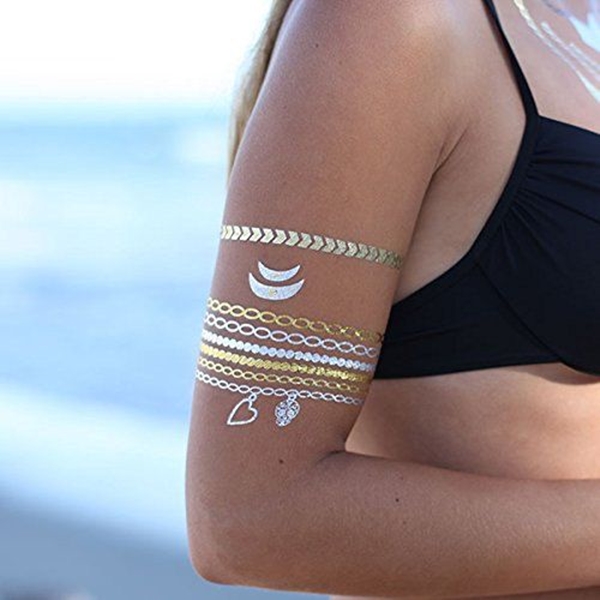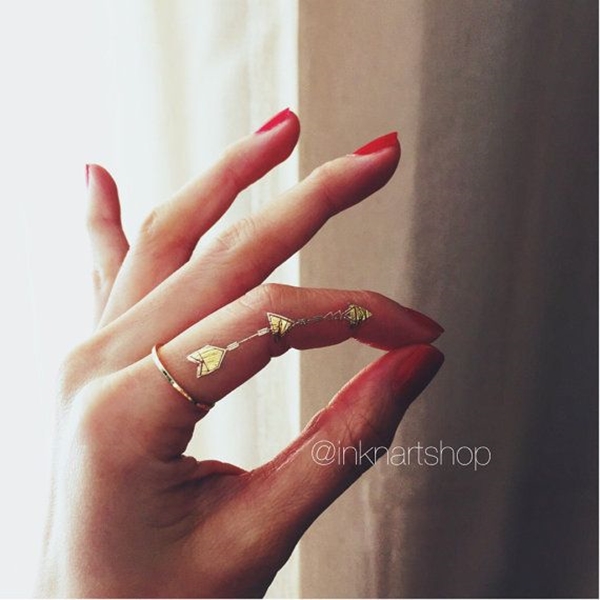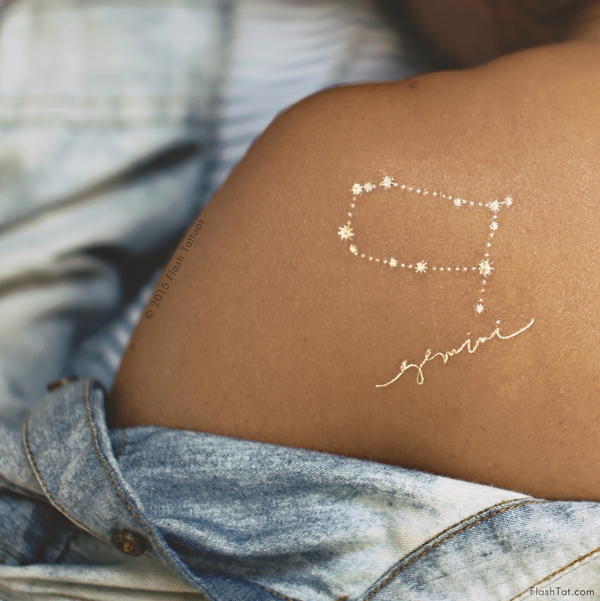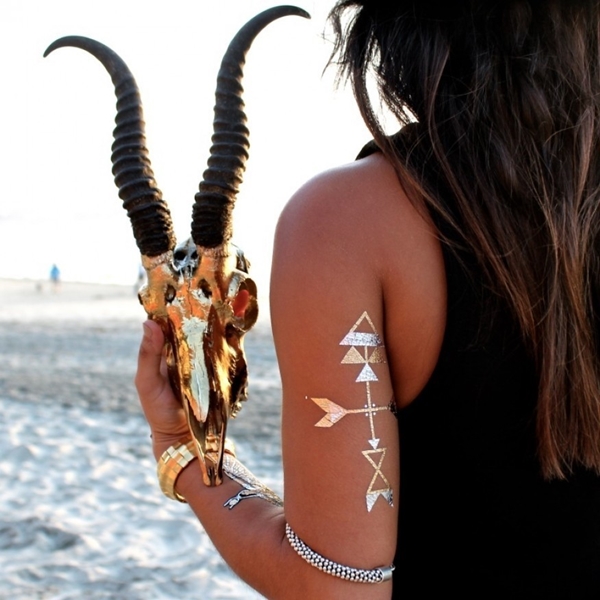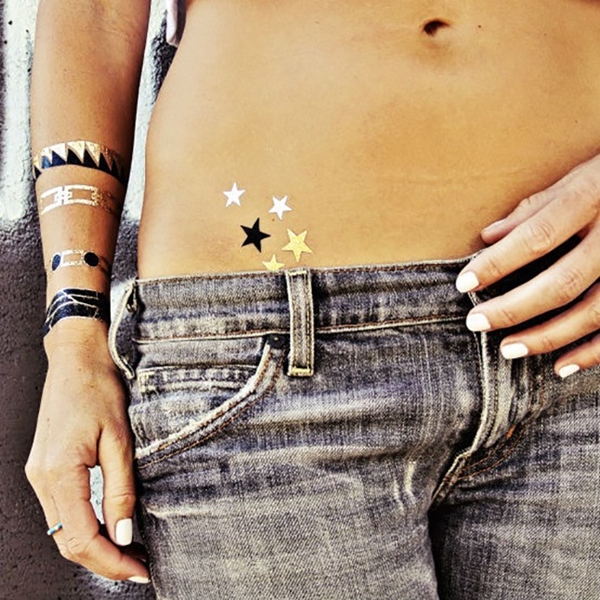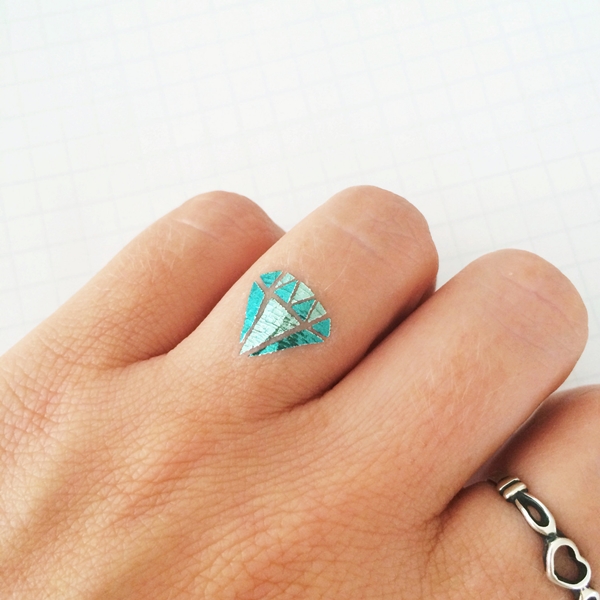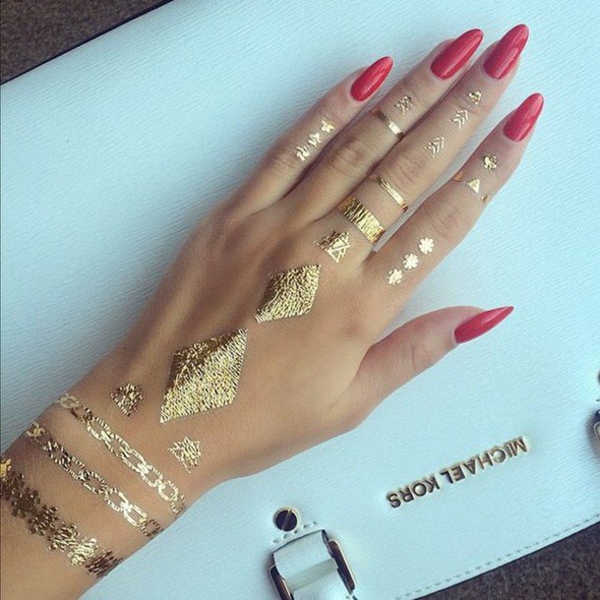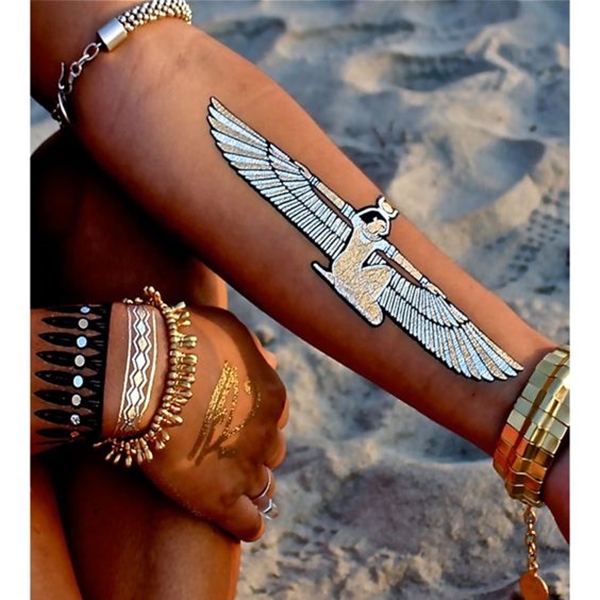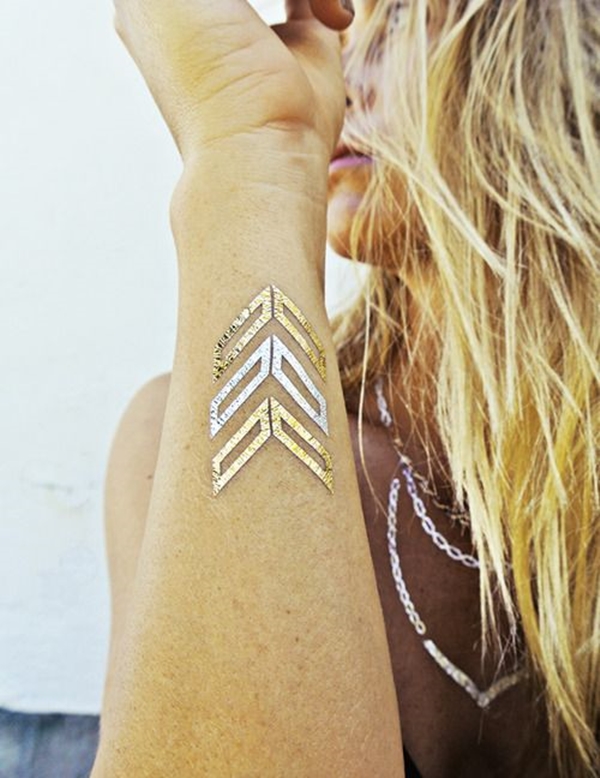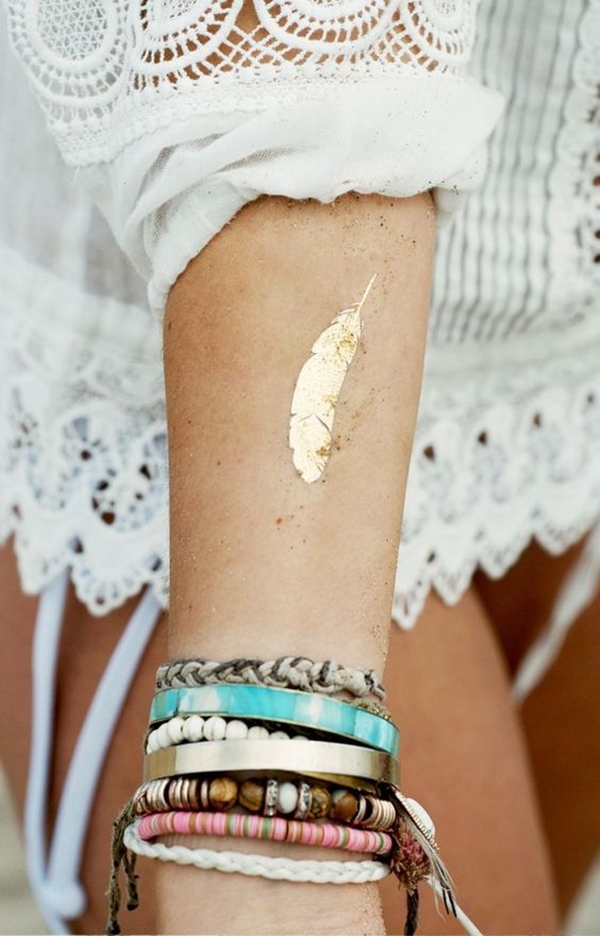 Temporary Metallic Tattoos
Temporary Metallic Tattoos that are in trend are super cute and last for several days. Yeah! So pretty to look at and you will surely get lot of compliments from your near and dear ones. Wow…The newest, trendiest type of jewelry-inspired Temporary Metallic Tattoos create wonderful illusion of having a perfect gold bracelet around your wrist or silver bracelet around your neck.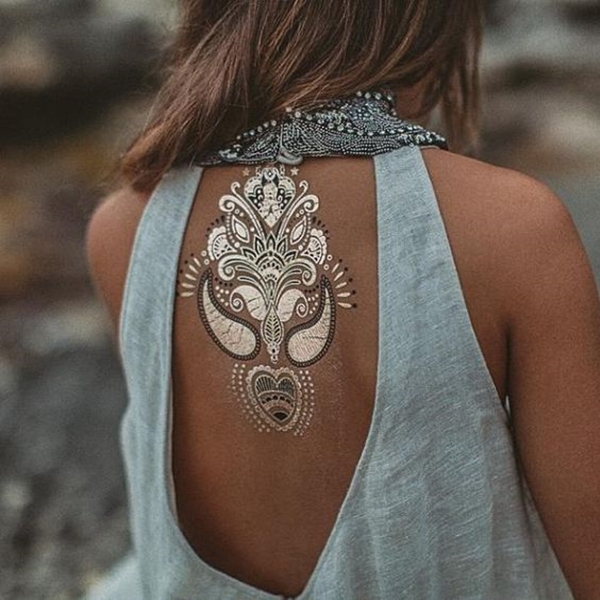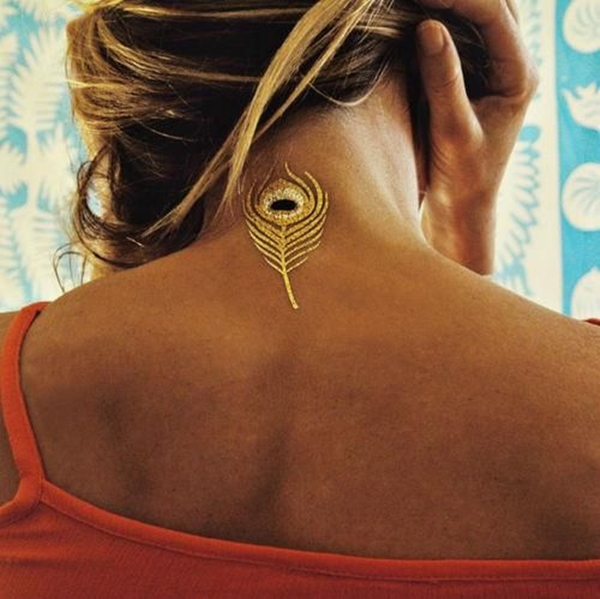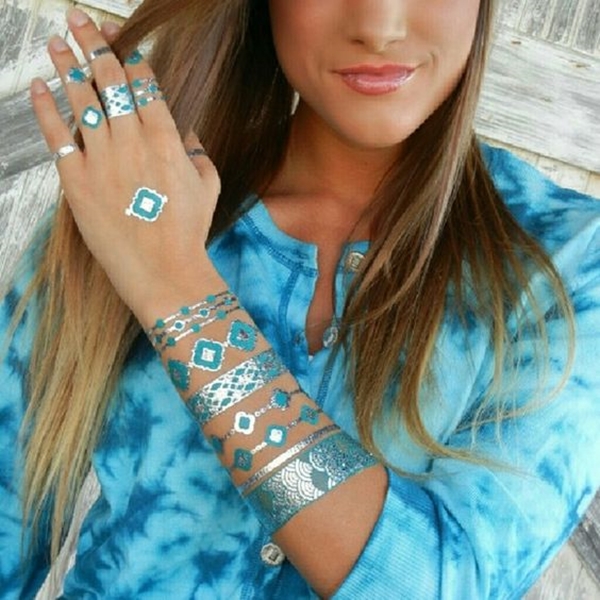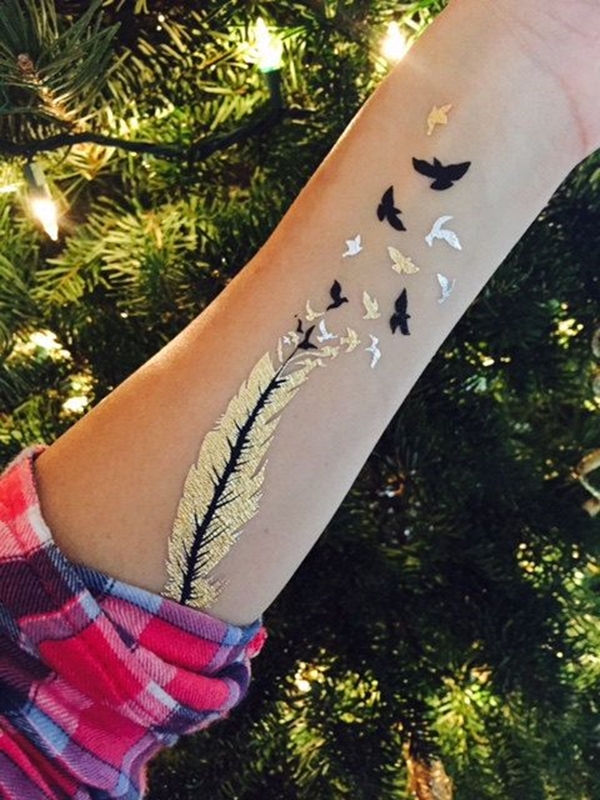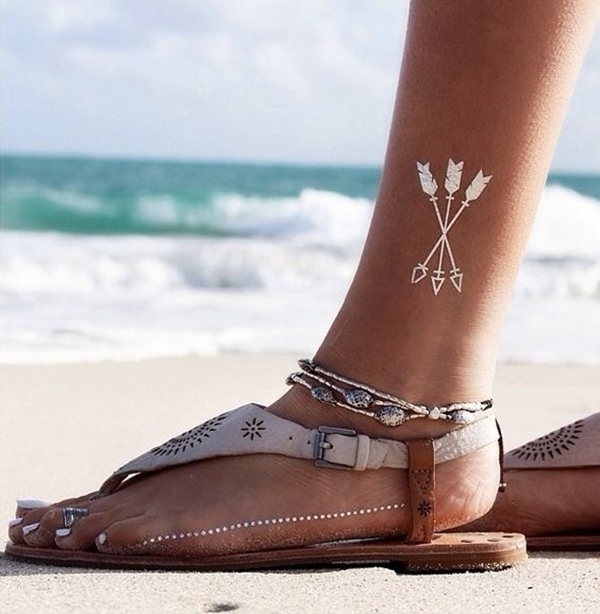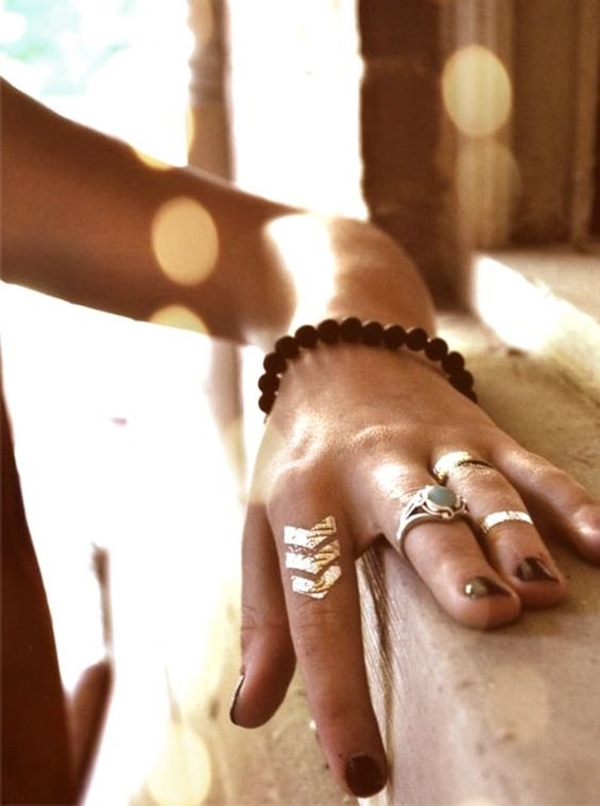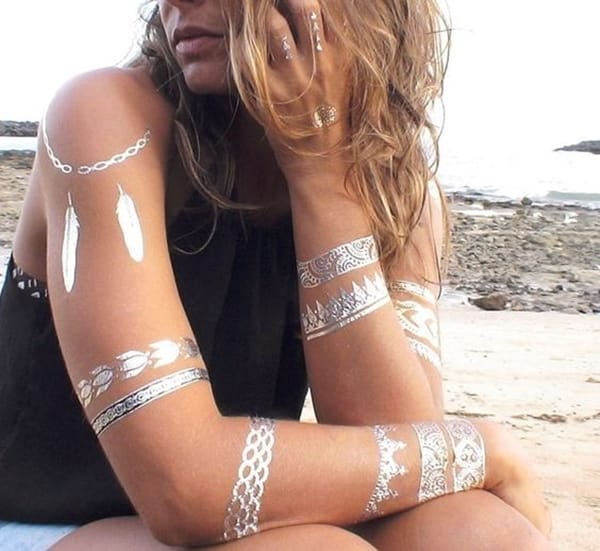 Interestingly, the Temporary Metallic Tattoos are much popular among girls who like the idea of wearing jewelry at the beach, but are scared of losing it! Gals! The designs you're about to uncover in this post are mesmerizing, inspiring and unique in their own right. Enjoy these fabulous designs we've collected to inspire your metallic ink tattoo body art creativity. Stay Tuned!
Heavenly Geometry!



Aren't you ready to get a permanent tat yet? This heavenly geometry design will make the right way. Show your fondness for Temporary Metallic Tattoos that are in trend with this colorful tattoo design! Usually, girls get this tattoo inked on their back to compliment an open shirt style!
Painted Feathers!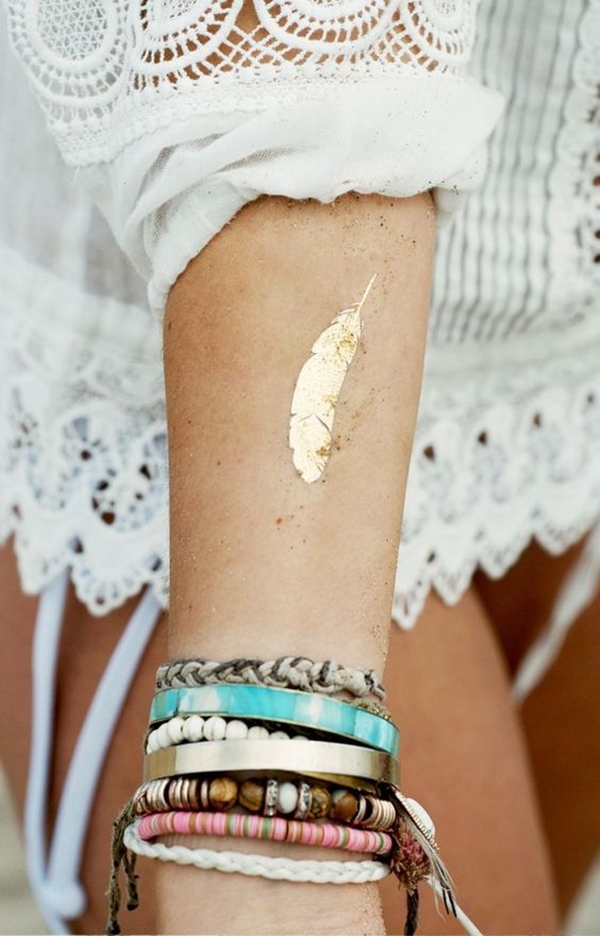 Flawlessly beautiful! Painted feathers designs look like real jewelry…isn't it great to try! Honestly, others will be forced to believe the necklace to be real at first glance. This cute tattoo pattern is simple and looks extremely attractive in the mix of red, green and black.
Golden Accents!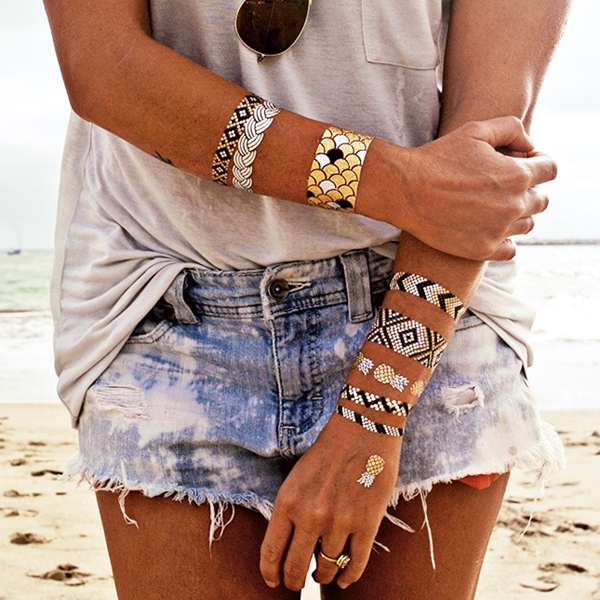 Trust us – you won't need any jewelry at all when metallic body art is there for you! If you're looking for an attractive design for wrist, the golden accents tattoo idea will definitely get you that gorgeous look. Girls love bangles, right. But, if you don't want to make too much noise when placed on both hands. Just wear bangles on one hand and get them paint on the other. Hence, metallic ink tattoo pieces are silent and stay in place.
Delicate Leopard Details!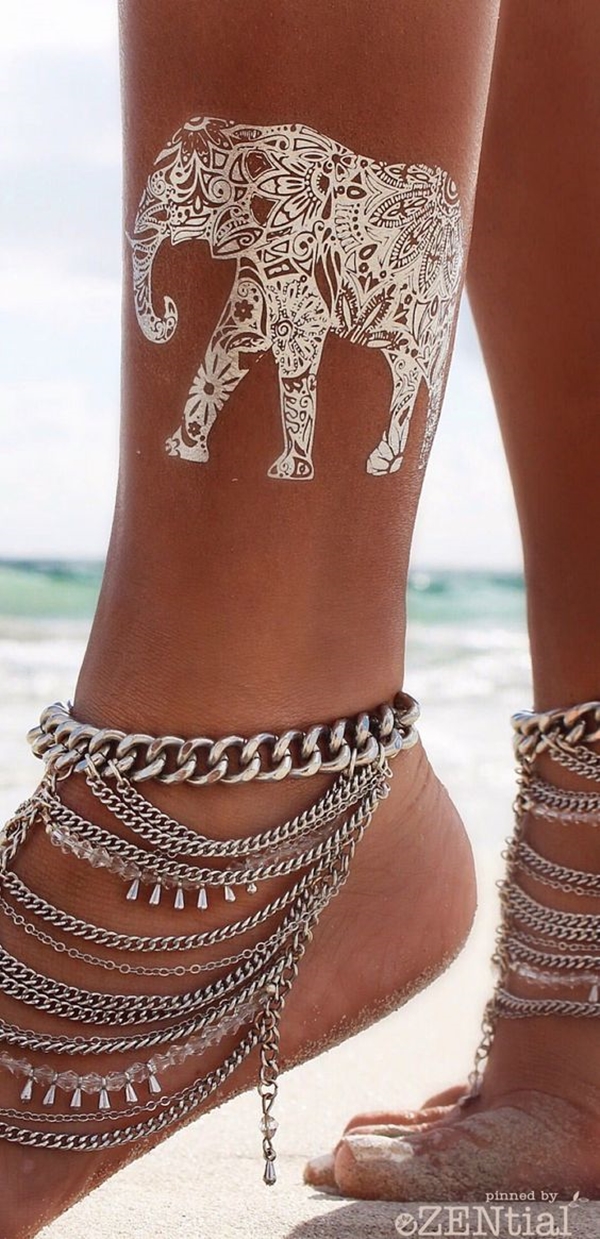 Don't you think it's a good idea to match your metallic ink with your outfit? Instead of geometric shapes, feather designs…you can add wild, animalistic touch easily. Suppose, you're heading to an animal-themed party, then if you have got black leopard spots shaded in with gold gives you a unique and outstanding look.
Leaves and Rose!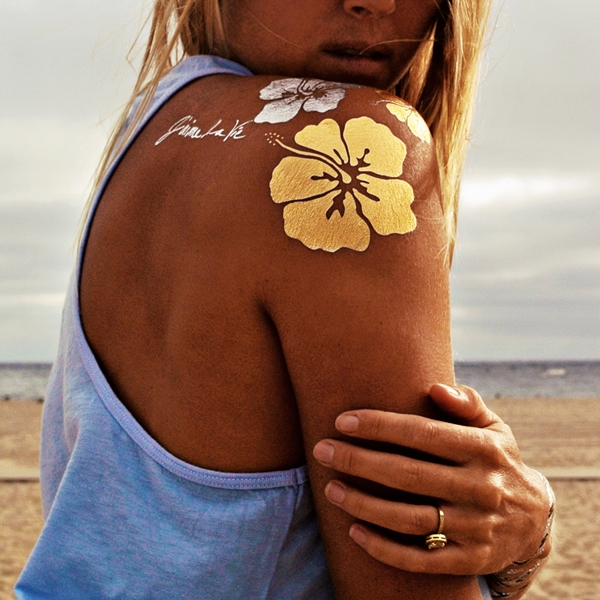 Looking for classic Temporary Metallic Tattoos that are in trend…hmmm sweethearts! Then, choosing flowers and vine combo is the right decision made by you! The leaves and rose design looks great with most of the outfits and look more graceful when fashioned as a metallic ink tattoo…what you say? Gals! Spruce up your skin with this design creating a sense of high-fashion elegance!
Sleek Silver Lining!


If you're bored of your old gold look, simply opt for metallic ink tattoo pieces in vibrant silver…Got it! This tattoo idea is cool and has a beautiful impact on others.
Peacock Feather!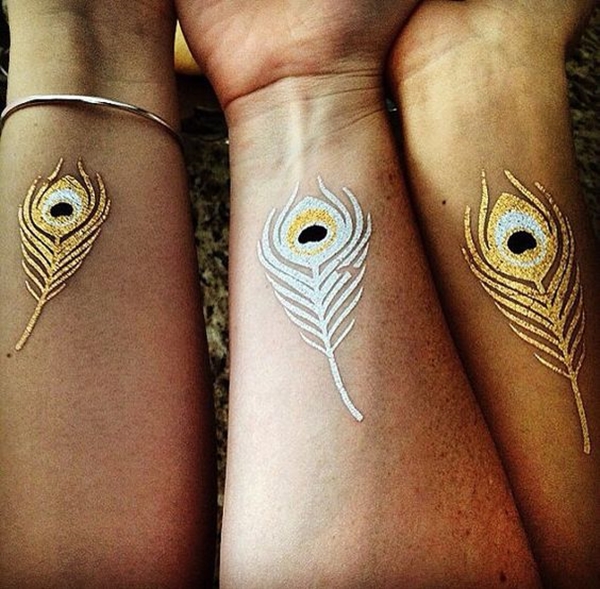 Have you ever thought what makes you look different? Let's face it! This simple and mysterious peacock feather design enhances your charm and reveals a very secret meaning behind the wearer's love for peacock feathers.
Pyramid Style!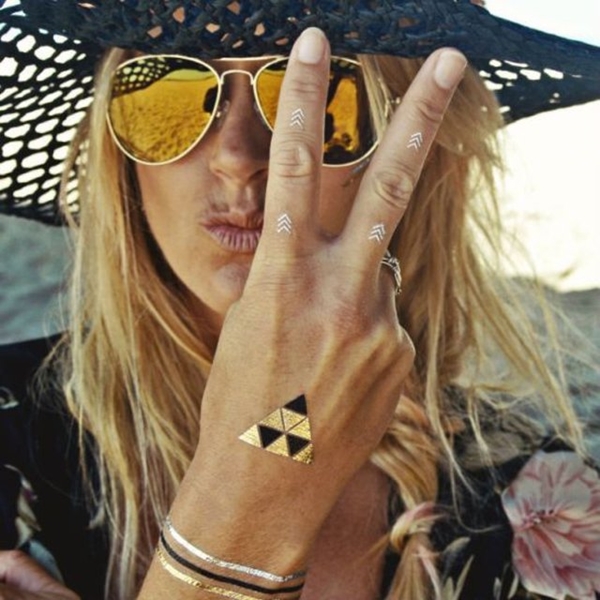 The idea is a glimpse of how Temporary Metallic Tattoos that are in trend can look fabulous on both light and dark skin! Placing this design on your hands will surely draw others attention towards you. And, yes…the wow factor – the arrows on the fingers help you point out how hot and sexy you are.
Infinity Heart Design!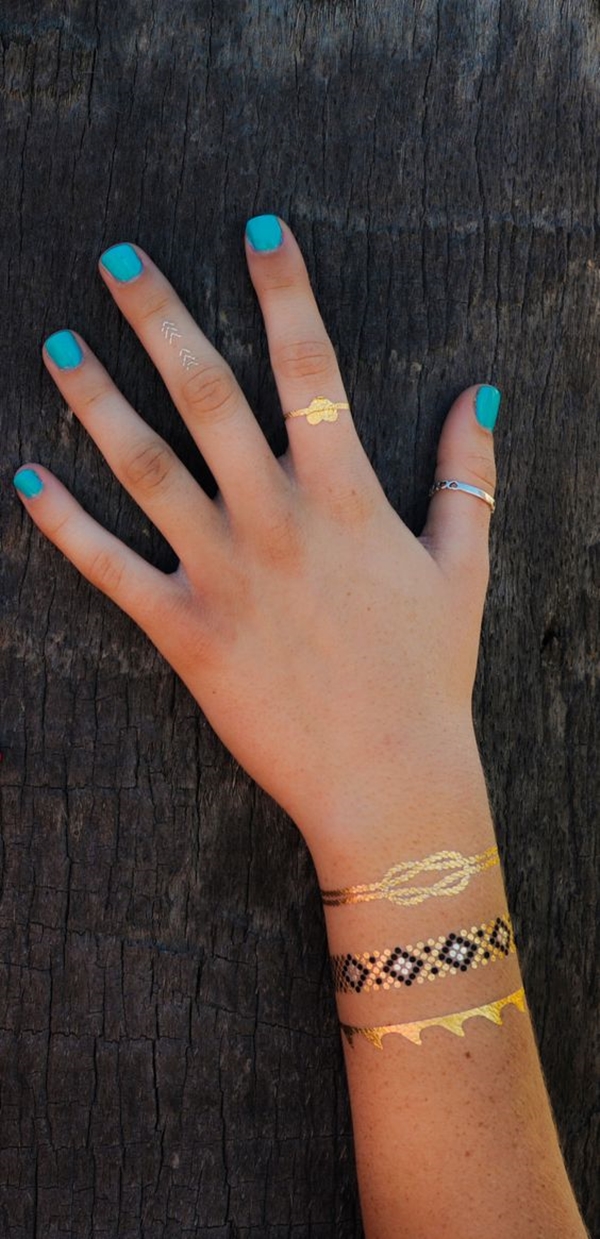 When we are talking about girlish metallic tat, the infinity heart design cannot be kept aside! Heart and sign of infinity look effortlessly cool and chic. Intermingle both of them to get a pretty wrist and shoulder tattoo design.
Ocean Waves!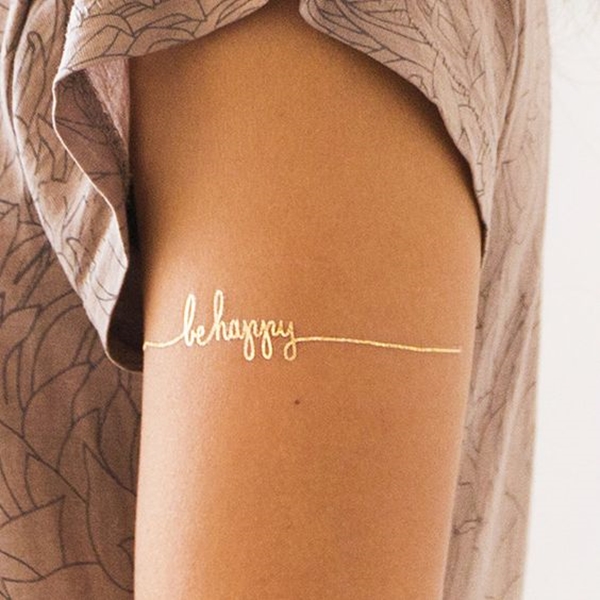 Though the design is simple enough, but unique in look. If you're going out for vacations, ocean waves tattoo idea is an absolutely stunning choice! This metallic design inspires you to stay calm, relax and think beyond your imagination. You can get it inked as your favorite metallic tattoo anklets and look fab!!
Gorgeous Bracelets!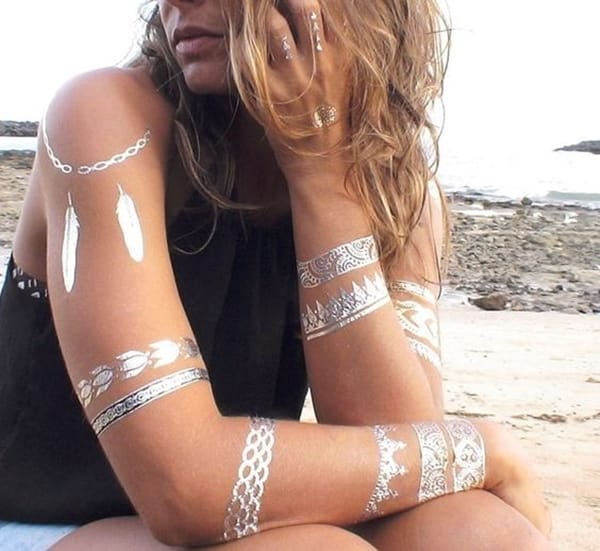 Original bracelets can be bothersome, isn't it young ladies! You may have noticed that women usually look for substitute options for bracelets. In this way, the Temporary Metallic Tattoos that are in trend are a great substitute. In attractive hues of red, green and black this tattoo looks mind blowing!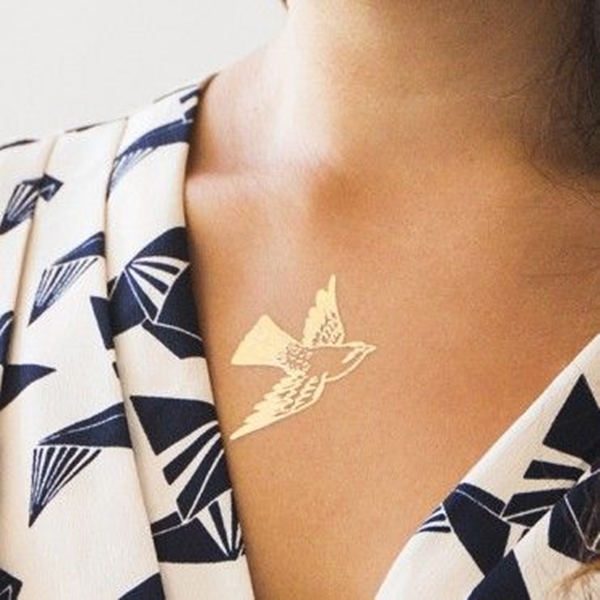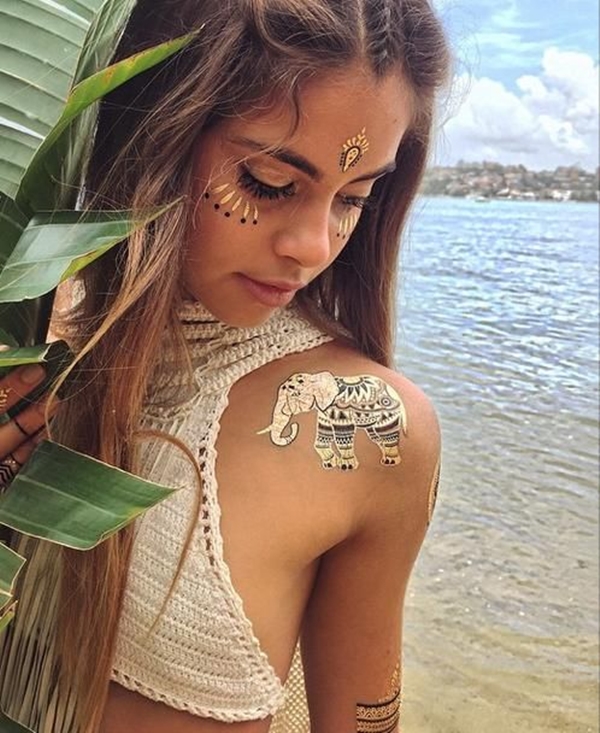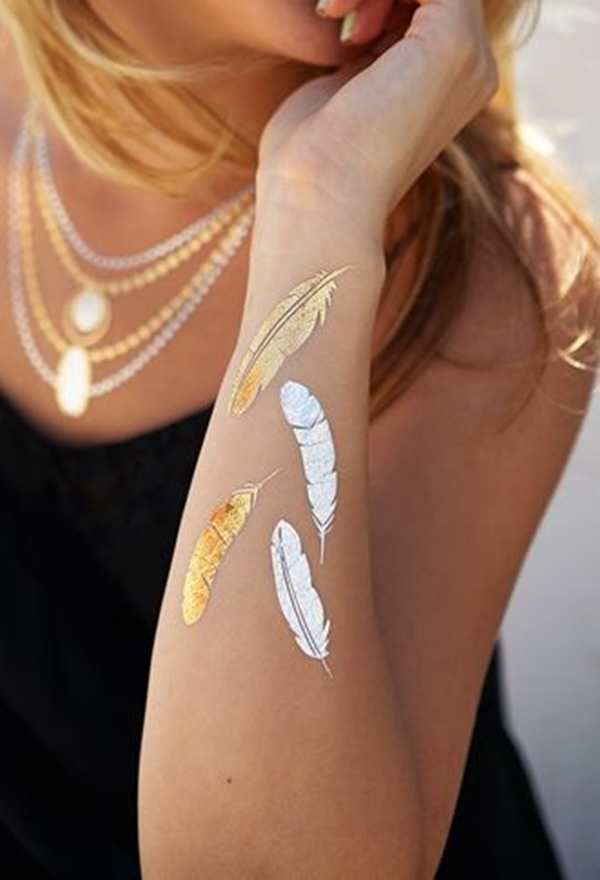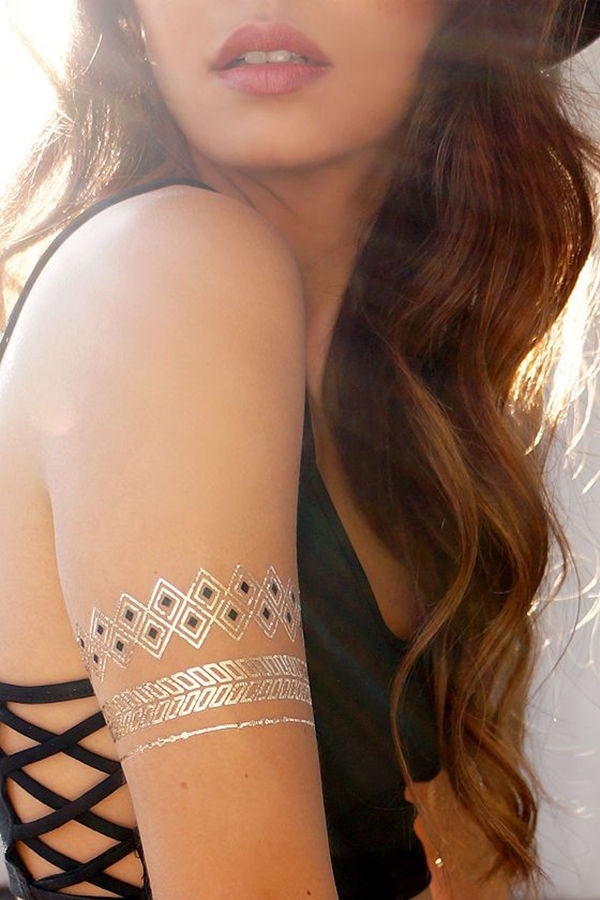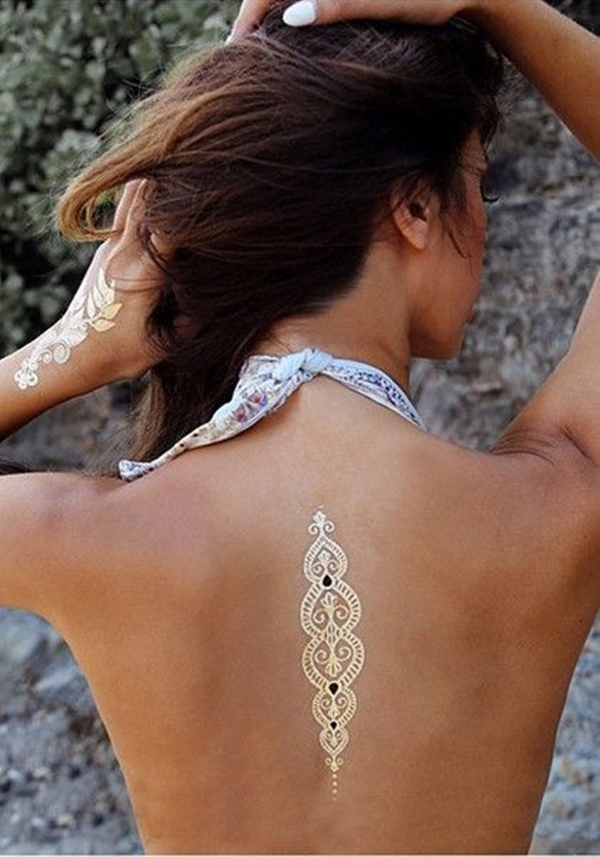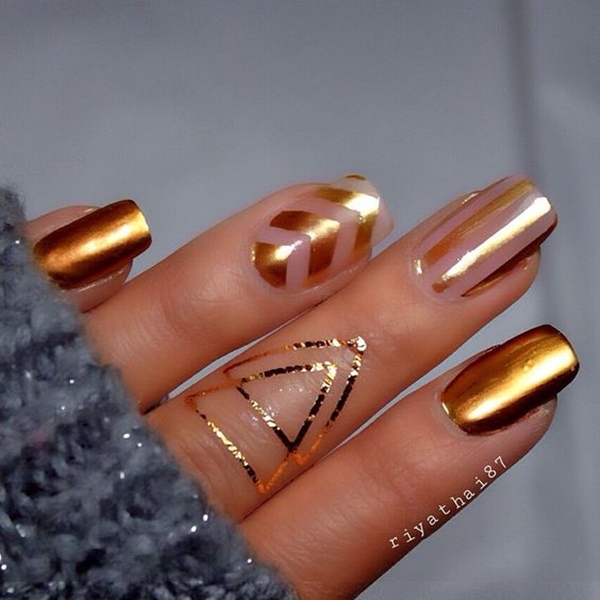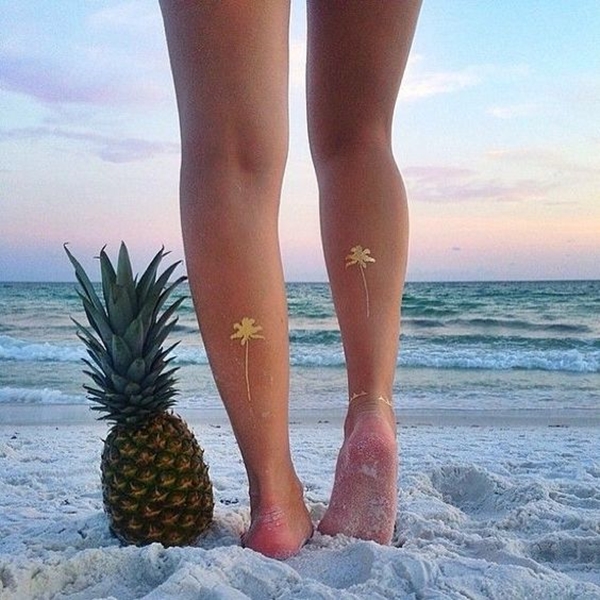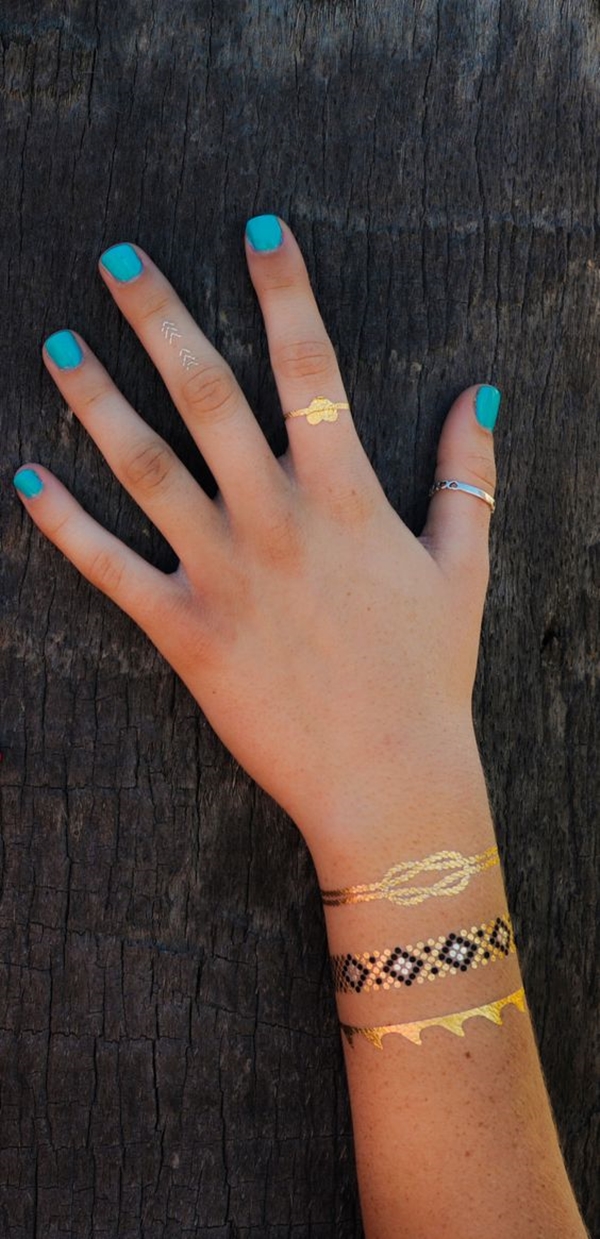 At last, tattoos come is all shapes, sizes and different patterns – but nothing stands out more captivating than a metallic design! So, kiss your statement jewelry pieces goodbye this festive season! Change up your accessory with these extra glamorous metallic tats!!